I love Buffalo Shrimp! This is my keto version of this popular shrimp appetizer served at restaurants like Hooters.
The breading involves a few steps but they're well worth it! I started using unflavored whey protein isolate as a base for breading in some of my recipes a couple of years ago. The results are extra light and crispy. It's not a heavy breading and that's what you want for buffalo shrimp. Whey protein isolate requires oil for the correct results so don't try this recipe in the air fryer.
Use any size shrimp, tail on or off. I used tail off for this batch but they're a little easier to bread with the tail on.
You can use your favorite bottled buffalo sauce or make your own. Here's a simple one we like: In a small sauce pan on low heat, melt together a half cup of butter and a half cup of Franks Hot Sauce.
I hope this satisfies your craving for Buffalo Shrimp like it did mine! Enjoy!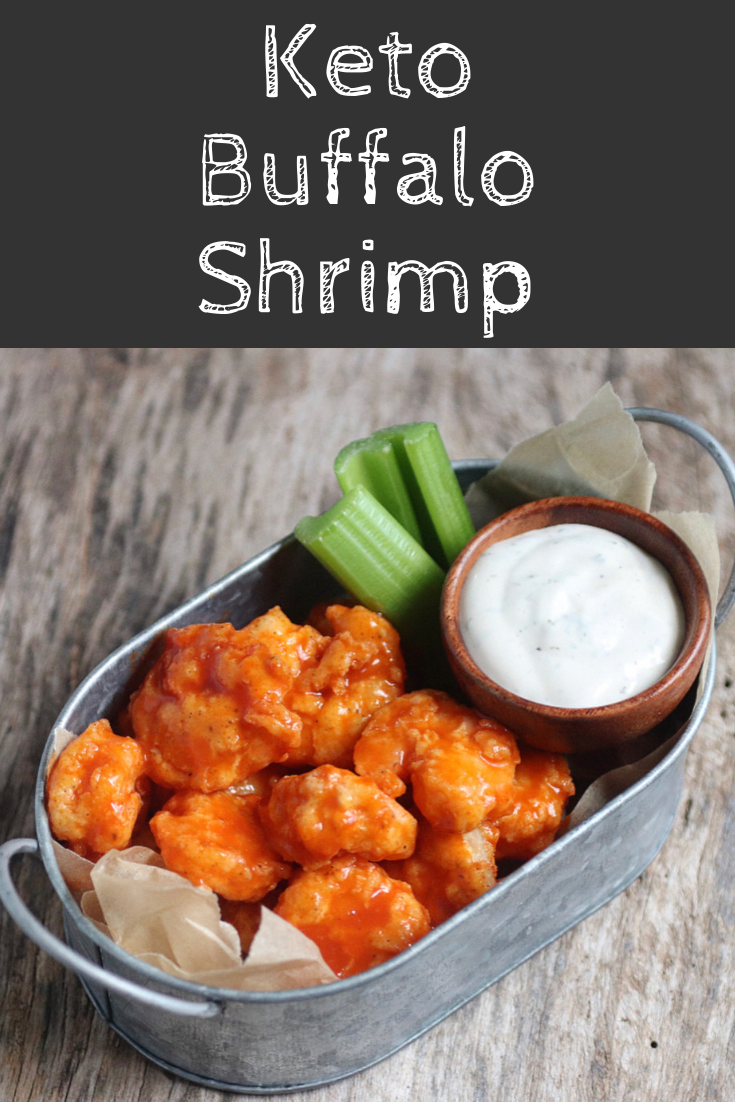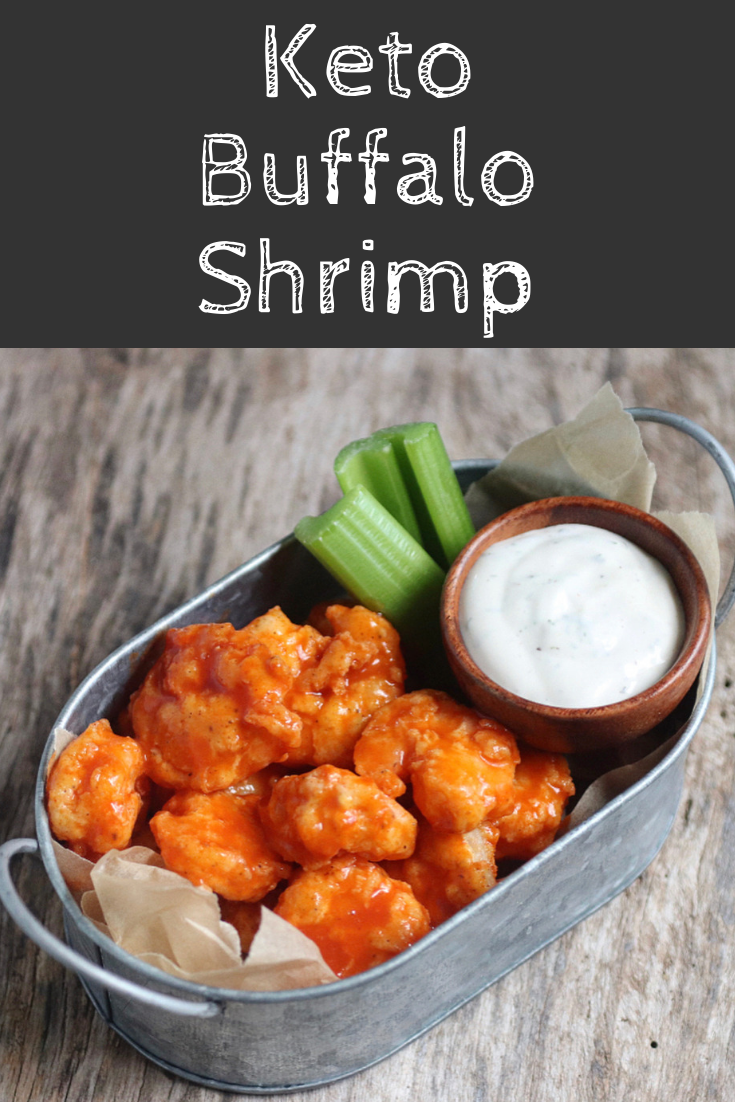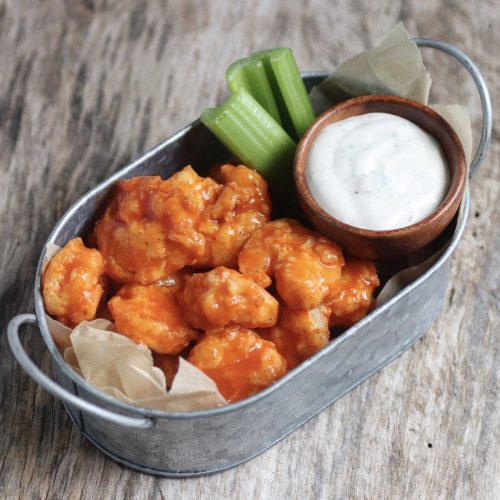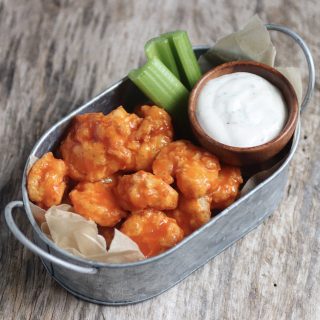 Ingredients
1

pound

raw shrimp

peeled & deveined

2

tablespoons

coconut flour

1

egg

1

tablespoon

heavy whipping cream

1/2

cup

unflavored whey protein isolate

1/4

teaspoon

salt

1/4

teaspoon

black pepper

1/4

teaspoon

garlic powder

1/4

teaspoon

paprika

1/4

teaspoon

onion powder

Buffalo Sauce
Instructions
Make sure the shrimp is dry. Use paper towels to remove any excess moisture.

Place the coconut flour in a shallow dish.

Whisk the egg and cream together in small bowl.

Stir together the whey protein, salt, pepper, garlic powder, paprika and onion powder in a shallow dish.

Heat 1 inch of oil in a large deep frying pan or dutch oven to 350 degrees.

Work in small bathches, lightly dust the shrimp in coconut flour. Then dip them in the egg mixture, allow the excess to drip back into the bowl. Dip the shrimp in the whey protein mixture. Put them on a plate. Repeat process until all the shrimp are coated.

Tip: When breading the shrimp use one hand for the wet ingredients and the other one for the dry ingredients. Keep a damp hand towel close by.

Fry the shrimp a few at a time until until light golden brown. Depending on the size of your shrimp this will only take 2-3 minutes. Drain shrimp on a paper towel lined plate.

Gently toss the shrimp in your favorite buffalo sauce and serve with celery sticks and ranch dressing.
Notes
Macros do not include the oil for frying, buffalo sauce or ranch.  
Net Carbs - 1 g
Total Carbs - 2.3 g
Calories - 181
Fat - 3.7 g
Protein - 33.4 g