35 Tasty Low Carb Snacks To Satisfy Your Cravings
This post may contain affiliate links.
No need to miss snacks on low carb. We've compiled a fantastic list of 35 nutritious low-carb snacks! There is a wide variety of snack options, including savory choices like cheese and beef jerky and sweet, low-carb options like berries, dark chocolate, and protein bars.
1. Eggs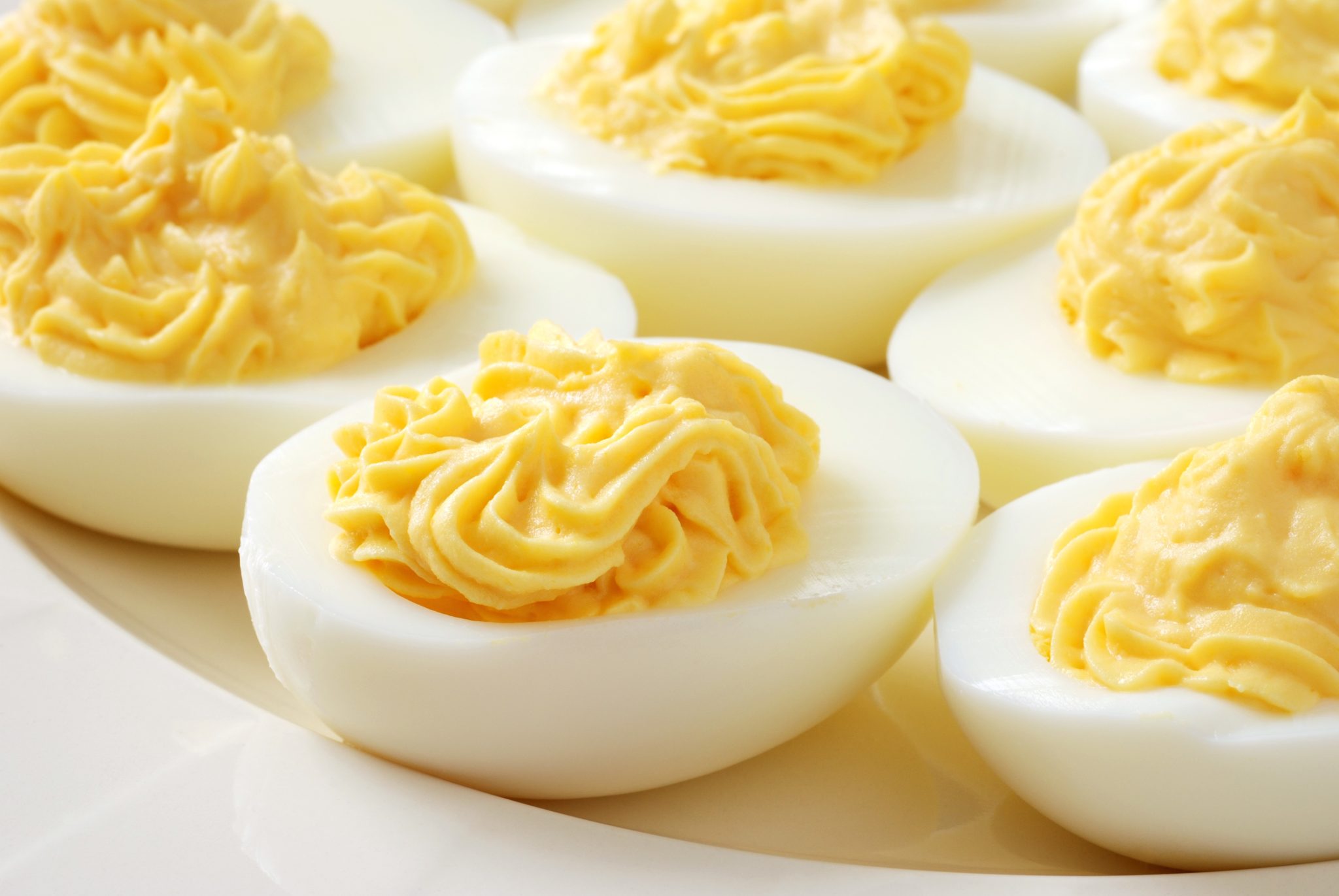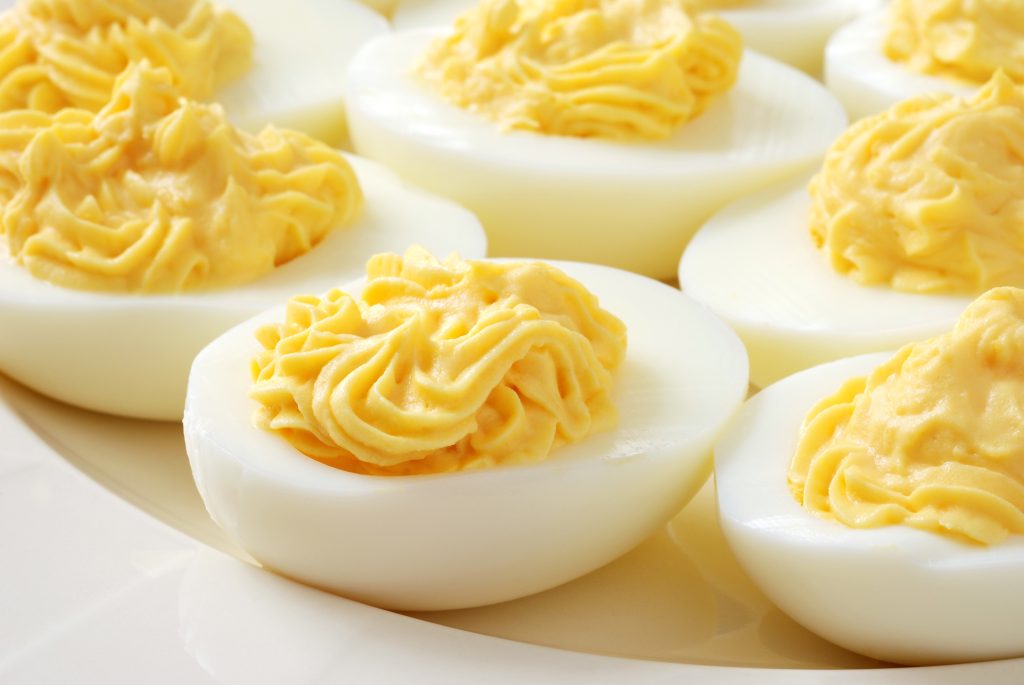 Eggs are a good source of protein that can be enjoyed as a low-carb snack in many ways, such as egg salad, hard-boiled, and deviled eggs.
2. Nuts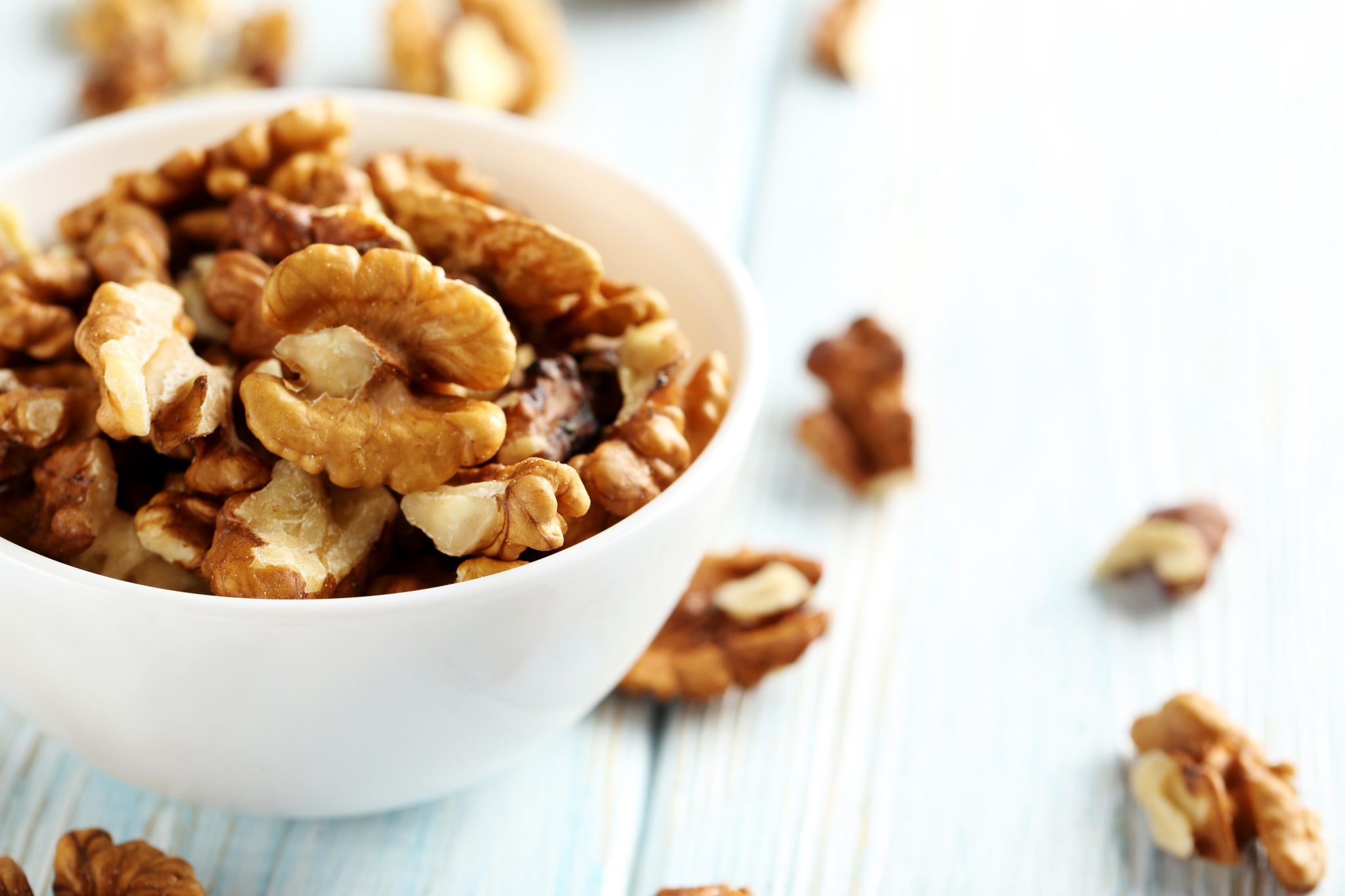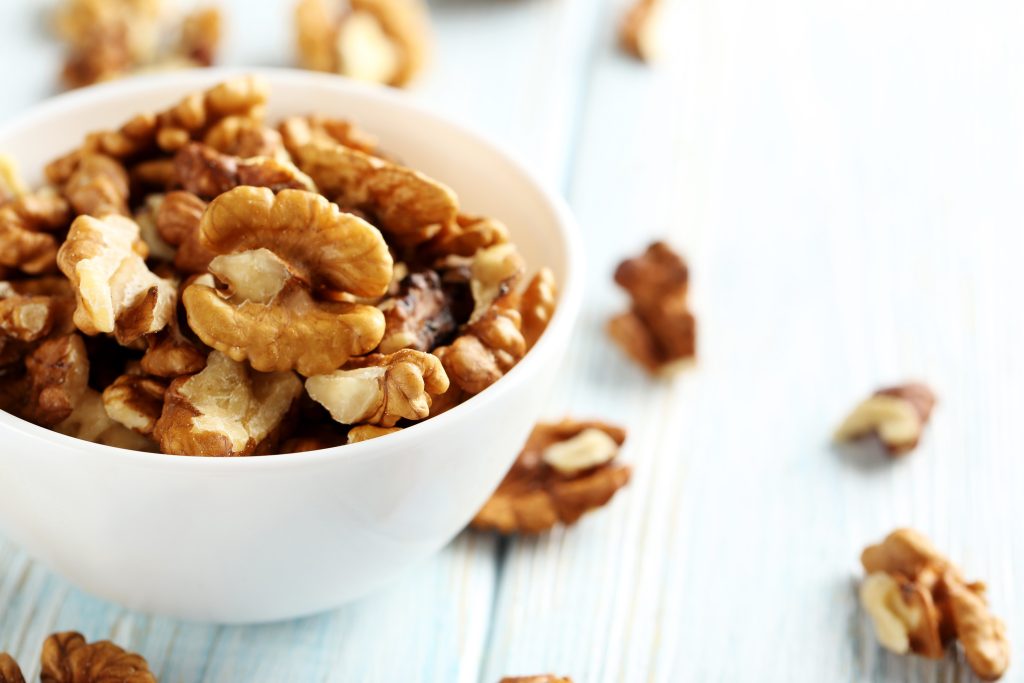 Almonds, pecans, walnuts, peanuts, cashews and macadamia nuts are low-carb. Even though peanuts are technically legumes, they often get treated like nuts in low-carb diets and are okay for most. Remember to watch your portion sizes because it's easy to overdo it with nuts on a low-carb plan.
3. Seeds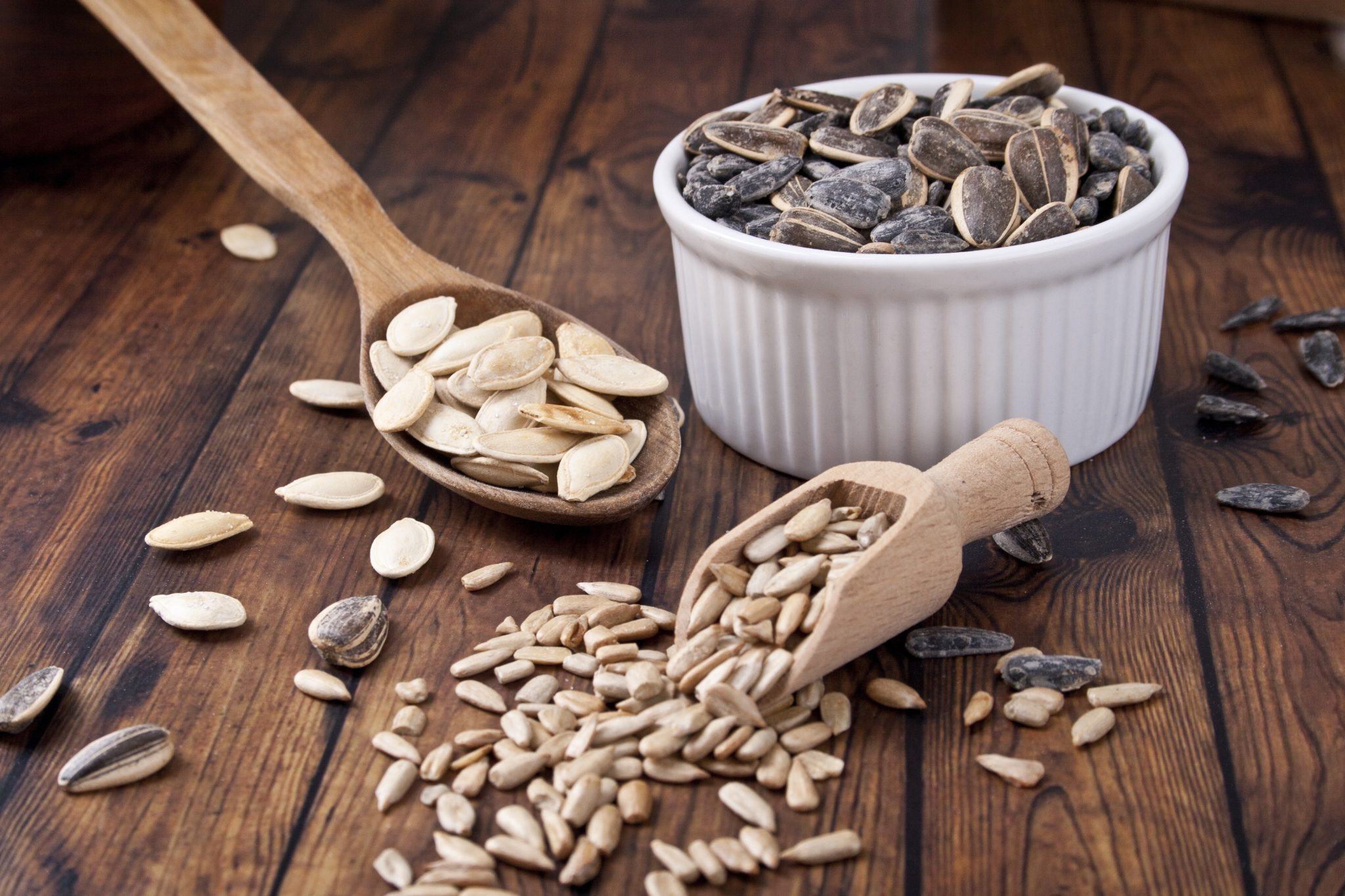 Common low-carb snacking seeds include pumpkin seeds and sunflower seeds. They pack a punch of healthy fats, fiber, and protein, making them both nutritious and satisfying.
4. Beef Jerky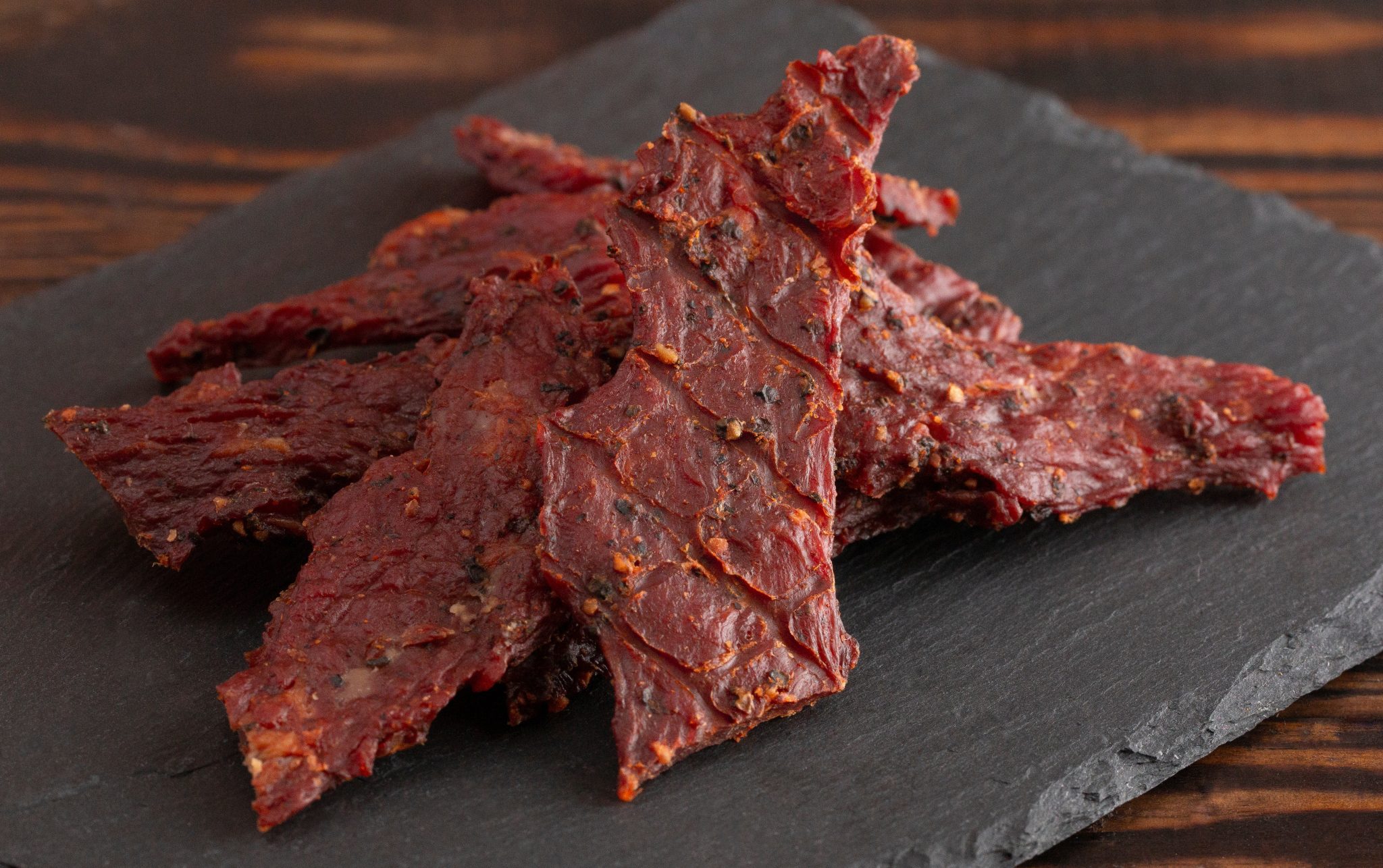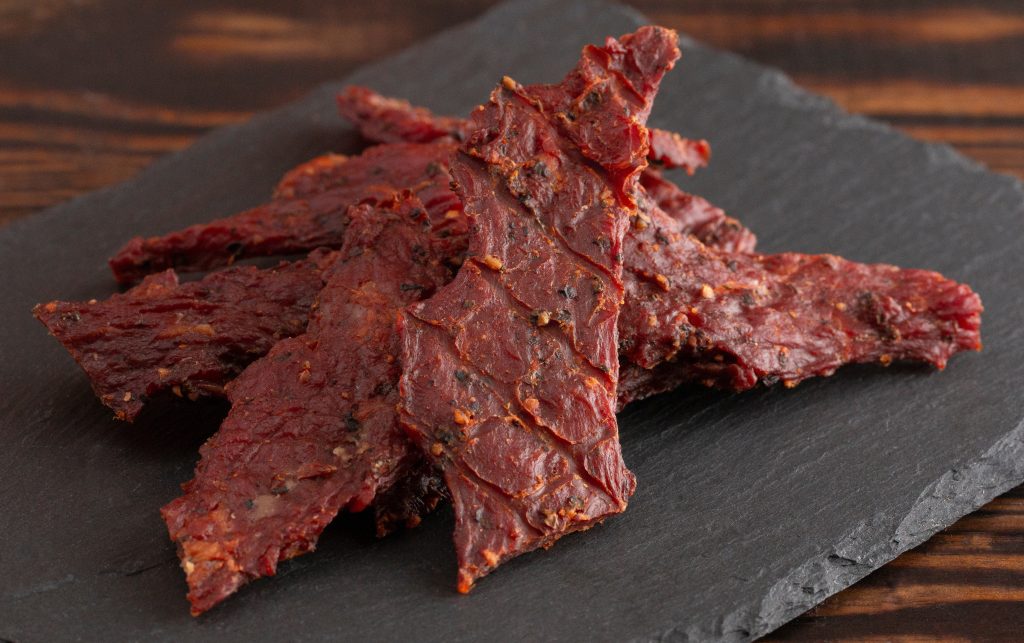 Beef sticks and jerky are a protein-rich snack and generally low-carb. Be sure to shop for zero-sugar options and check the ingredients on the label.
5. Pork Rinds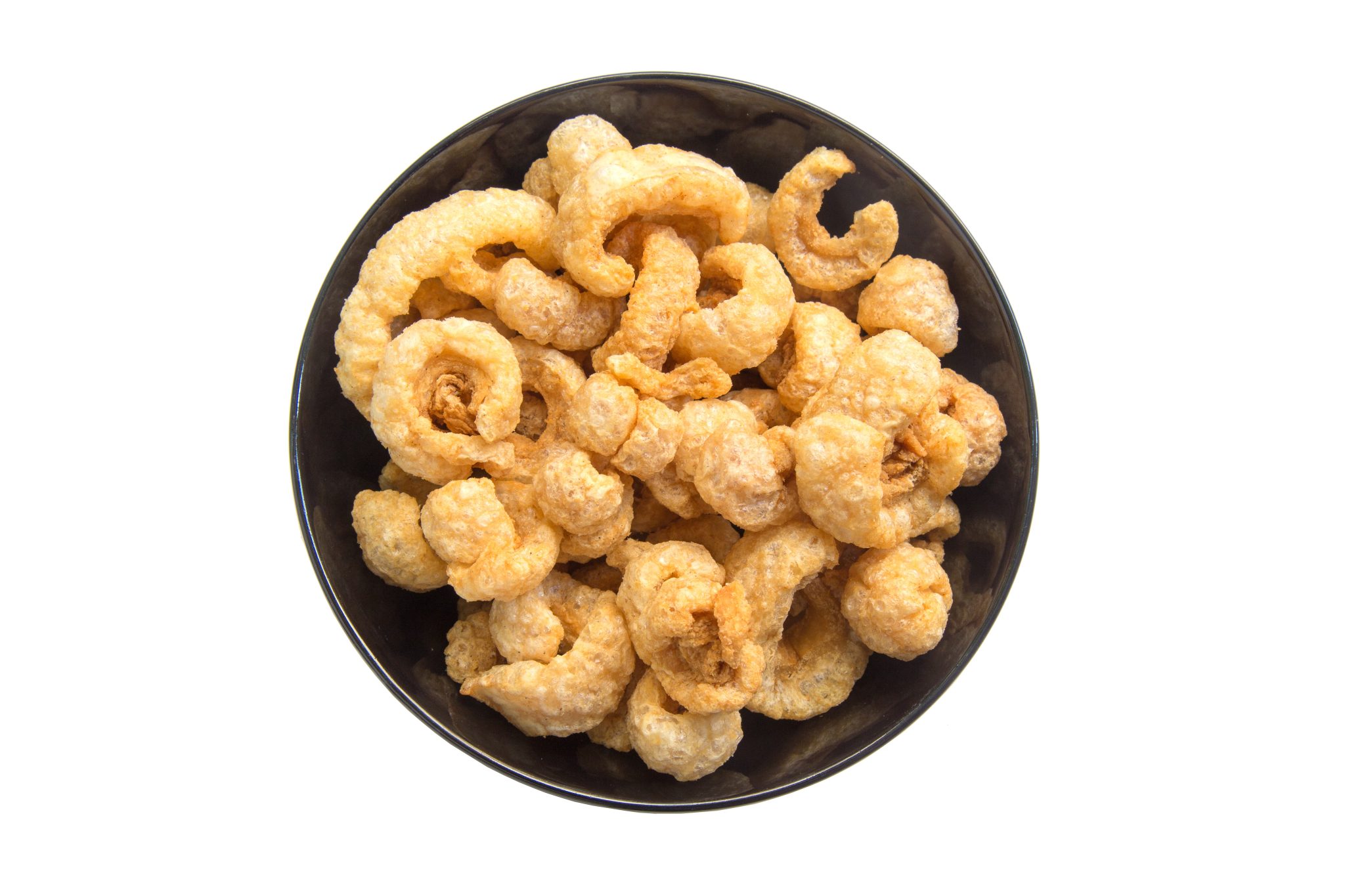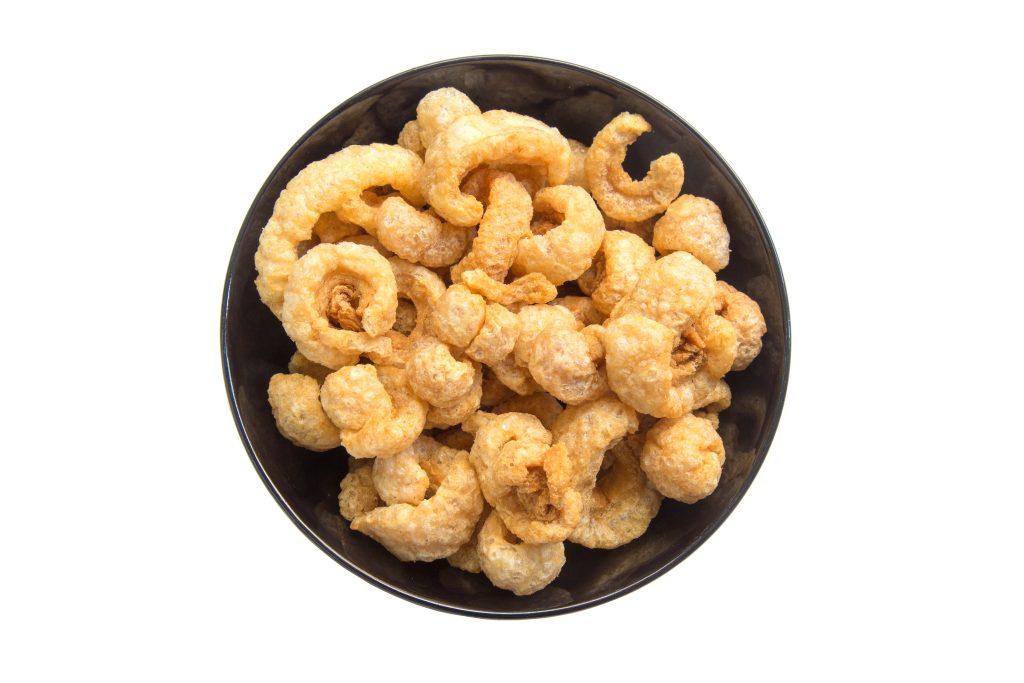 Pork rinds are a popular low-carb and keto-friendly alternative to traditional chips or crackers, and they are also great to go along with low-carb dips.
6. Cottage Cheese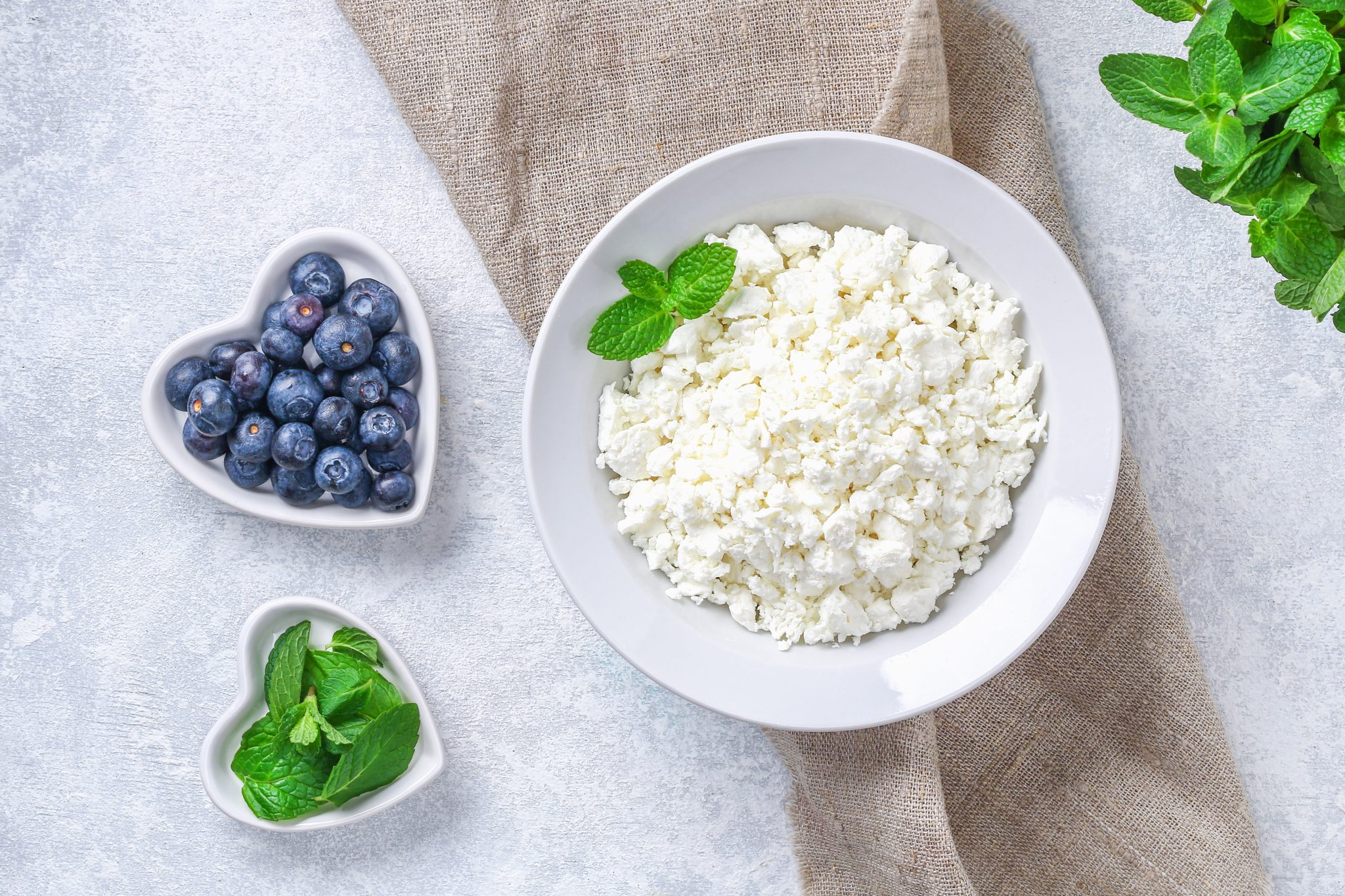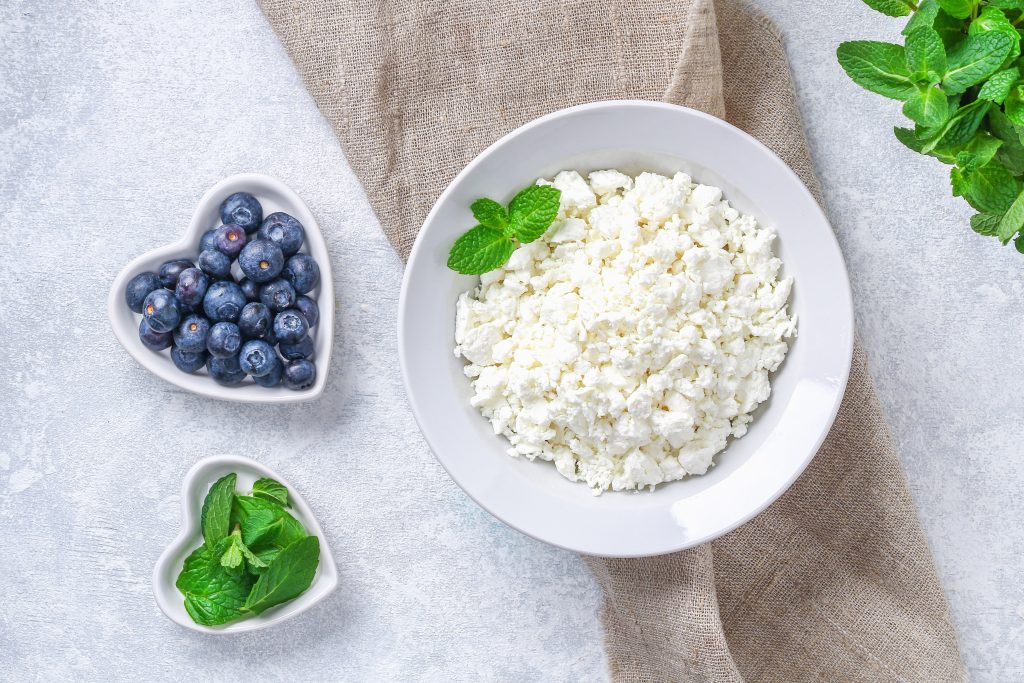 Cottage cheese is an excellent low-carb snack, offering a satisfying combination of protein and healthy fats. Enjoy it plain or with a sprinkle of salt and pepper, or enhance its flavor with berries or drizzled with olive oil.
7. Berries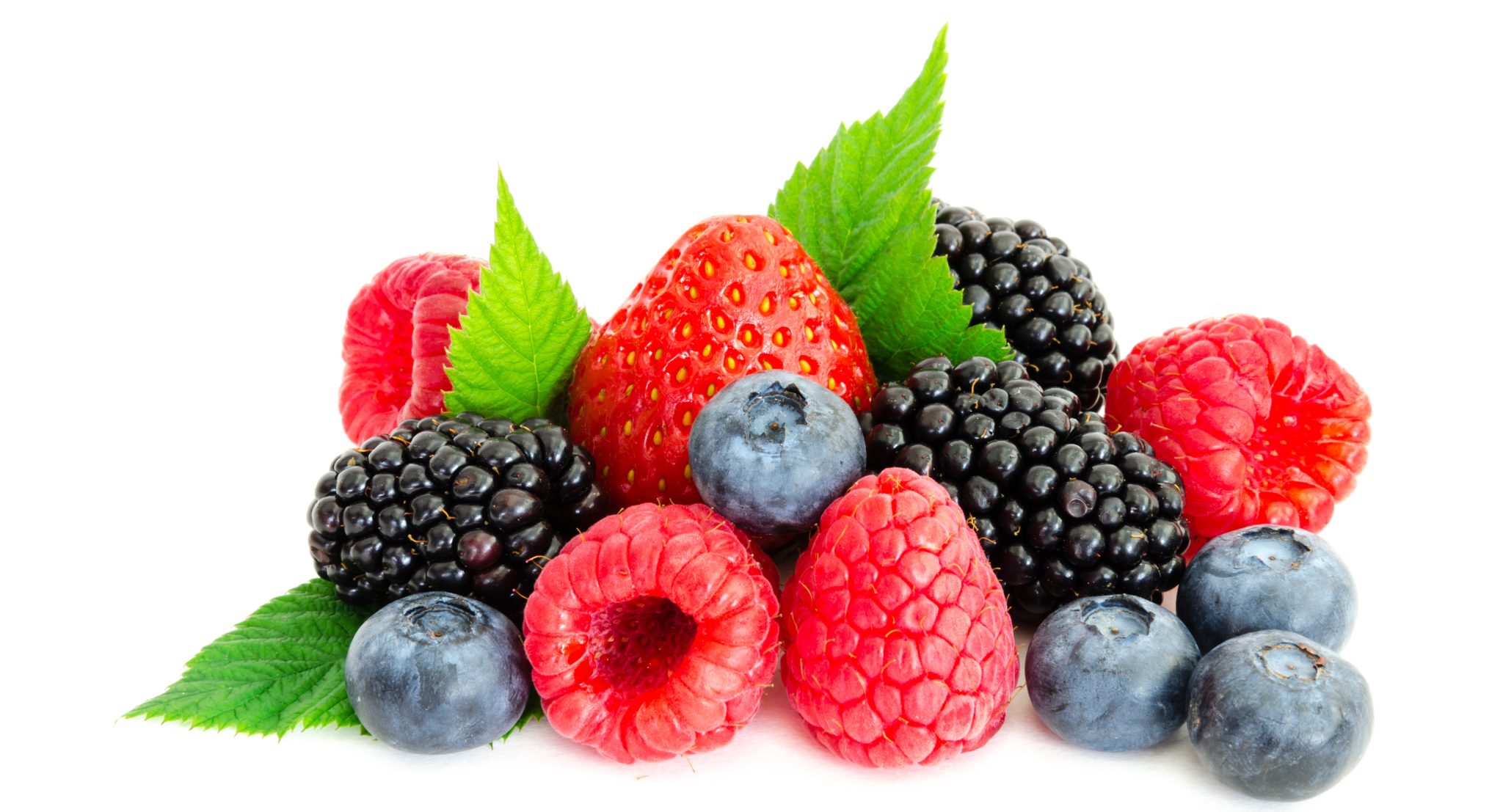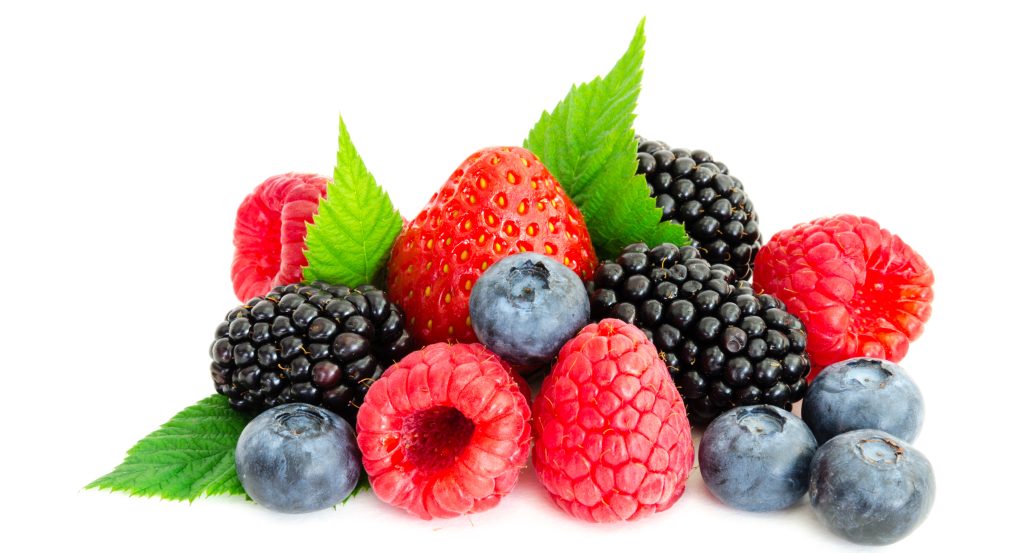 Fruit is often considered off limits on a low-carb diet due to its natural sugars, but berries, including raspberries, strawberries, blackberries, and blueberries, are exceptions. They tend to be lower in carbs than fruits like bananas, making them suitable choices.
8. Dark Chocolate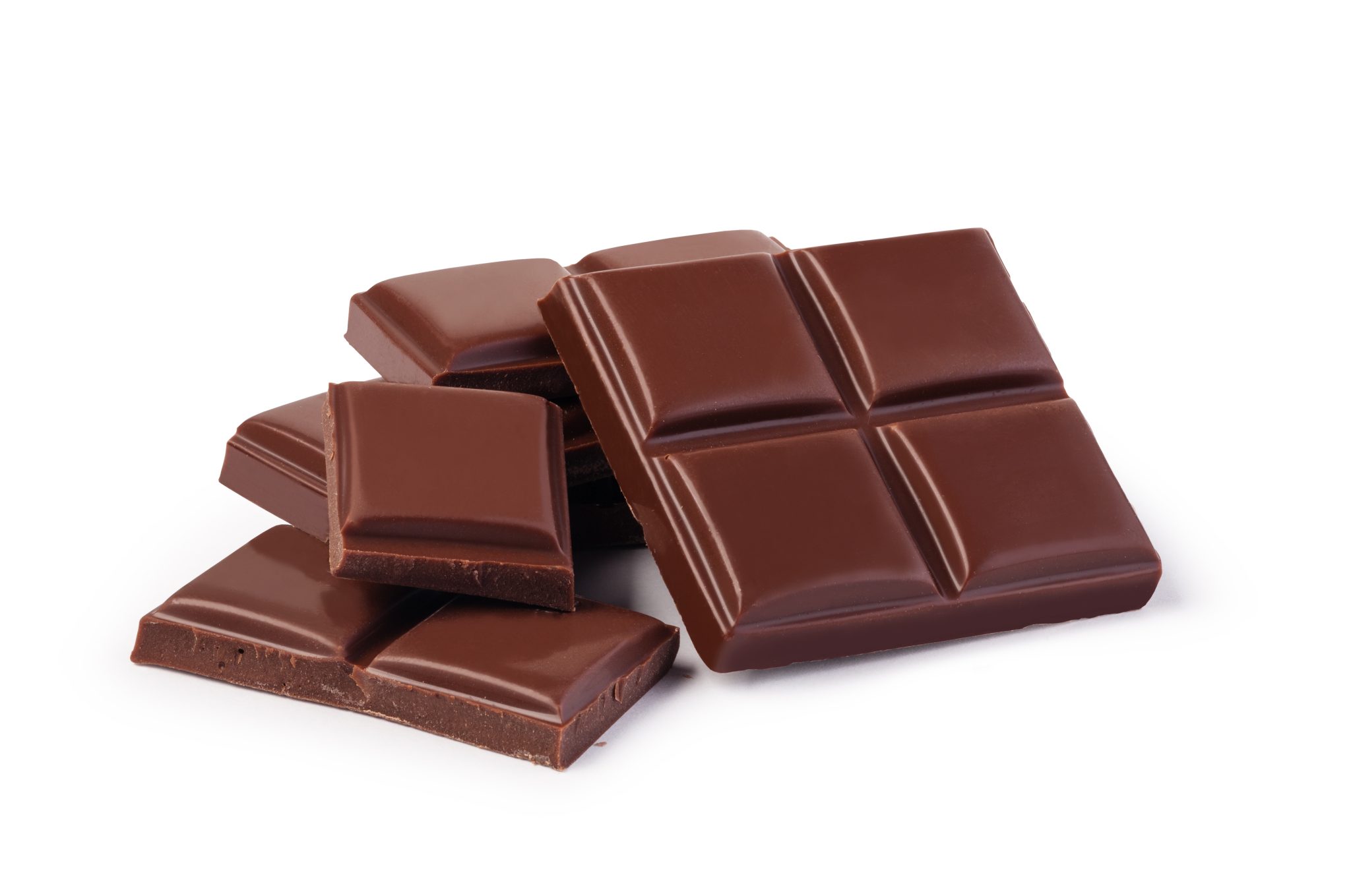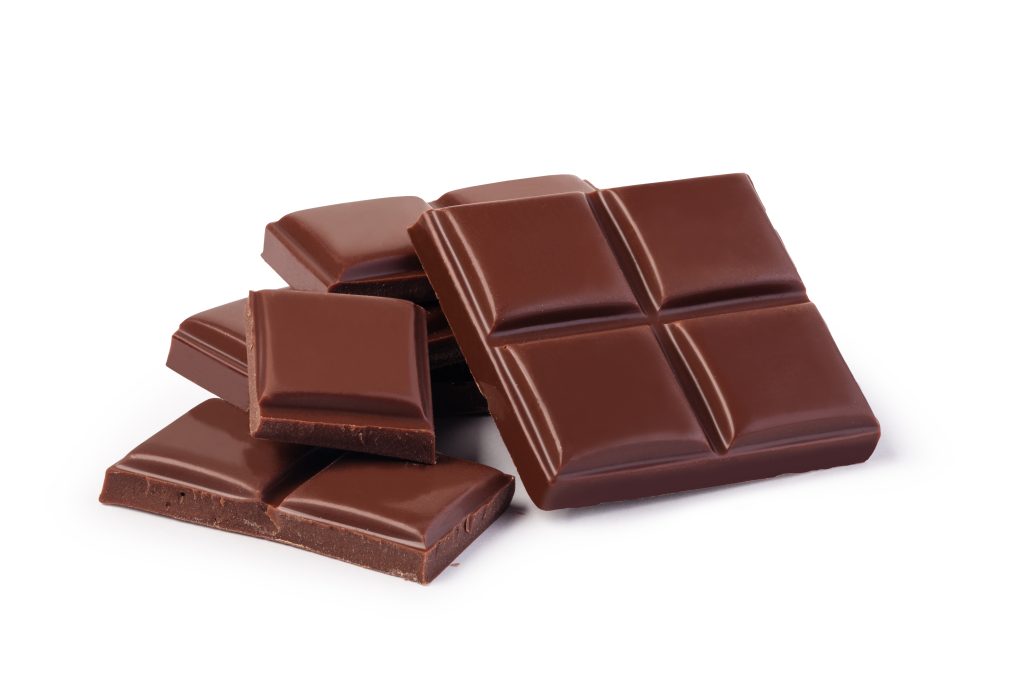 Dark Chocolate is typically low carb, depending on the brand. Look for 80% or higher cacao to keep the carbs lower. There are also many sugar-free chocolate options available nowadays.
9. Avocado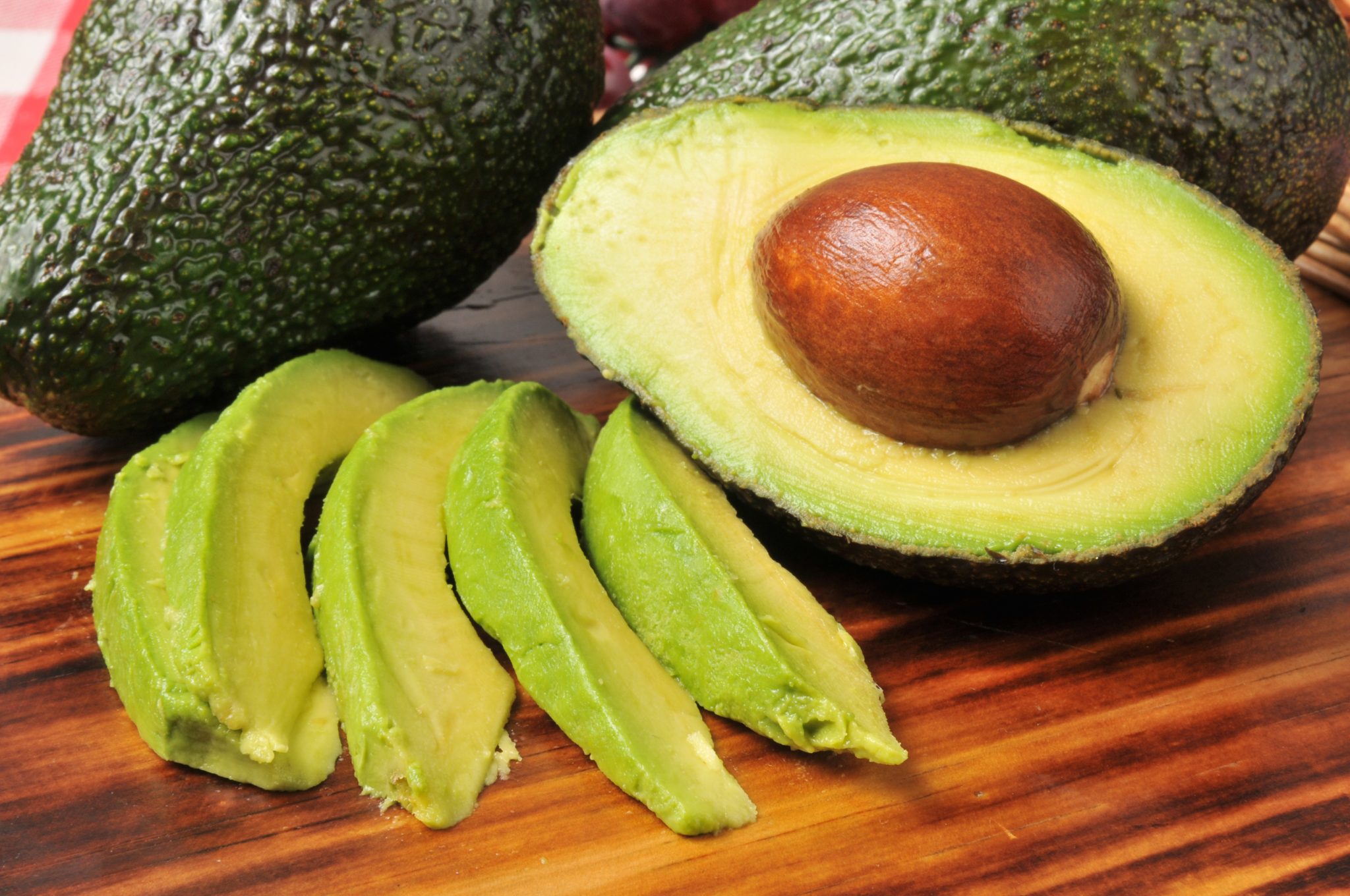 Avocado is full of healthy fats and fiber, which help keep you full and satisfied without many carbs. Plus, it's tasty and easy to enjoy alone or with other low-carb foods. Guacamole is a great snack!
10. Celery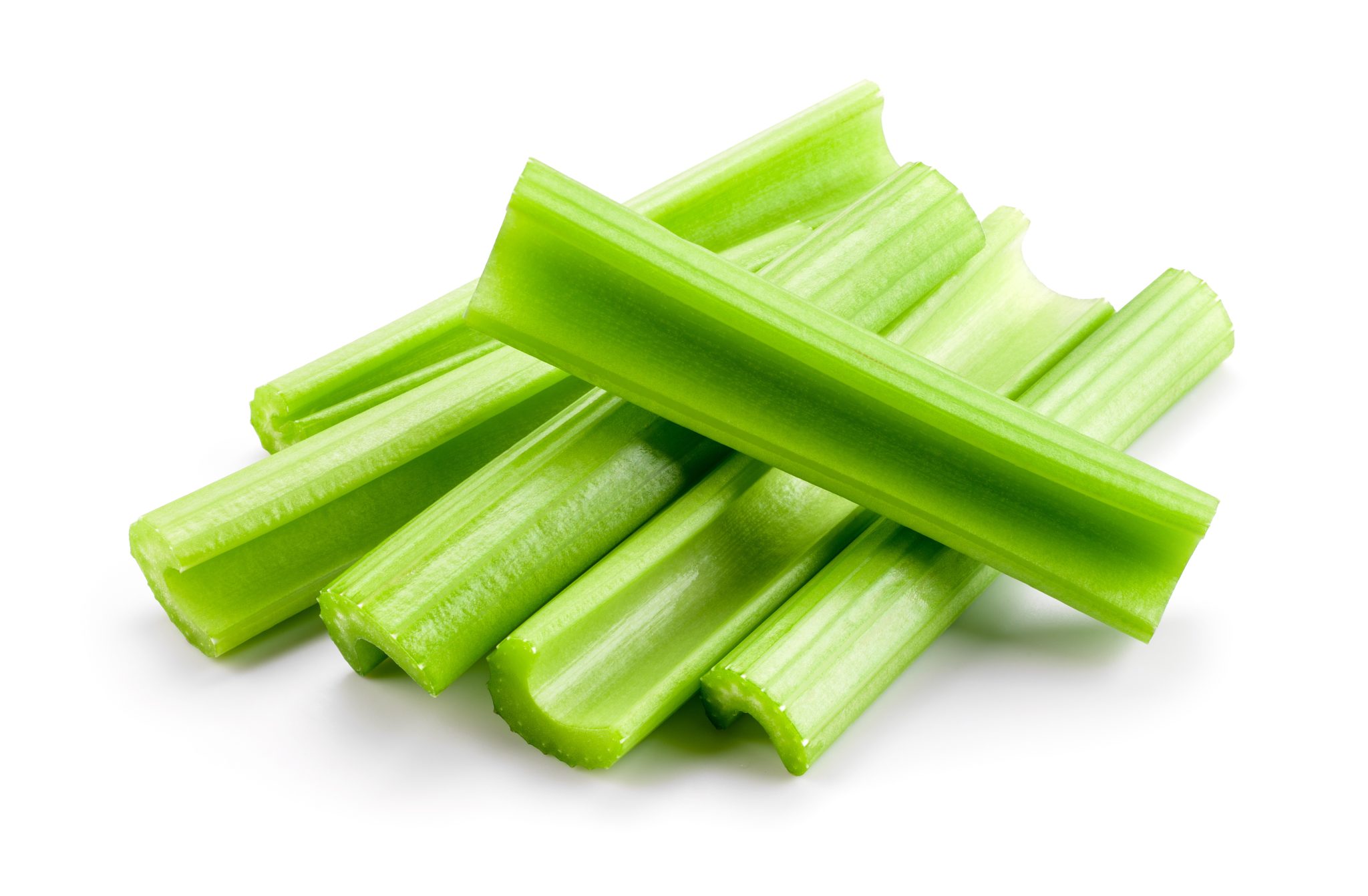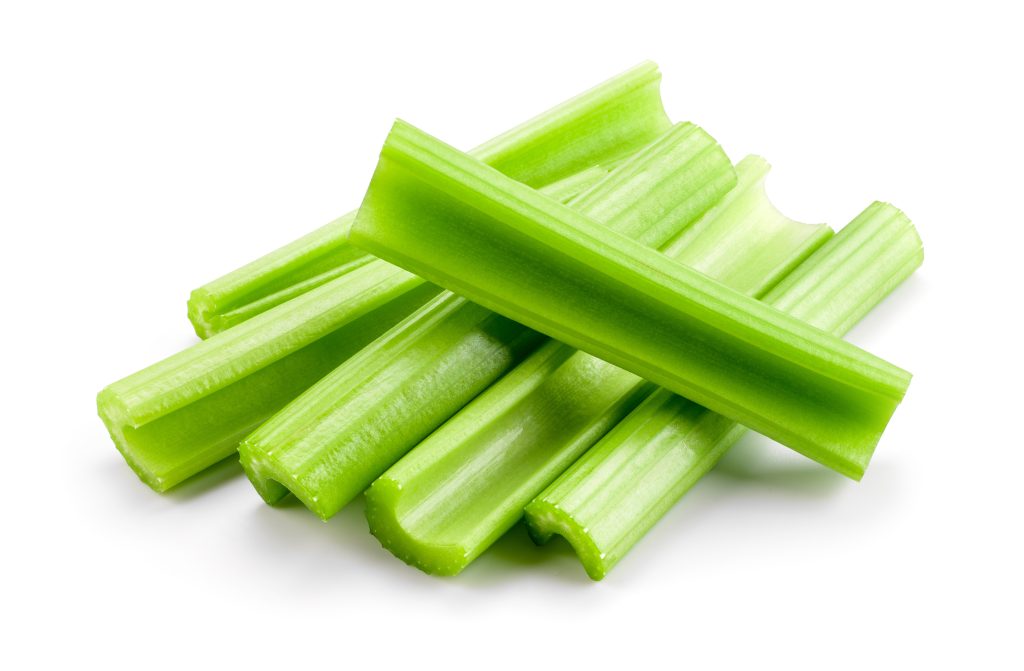 Even though celery might not be the most exciting snack, it's super low in carbs. Its crisp texture and mild flavor make it an ideal vessel for enjoying chicken salad your favorite dips and spreads.
11. Smoked Salmon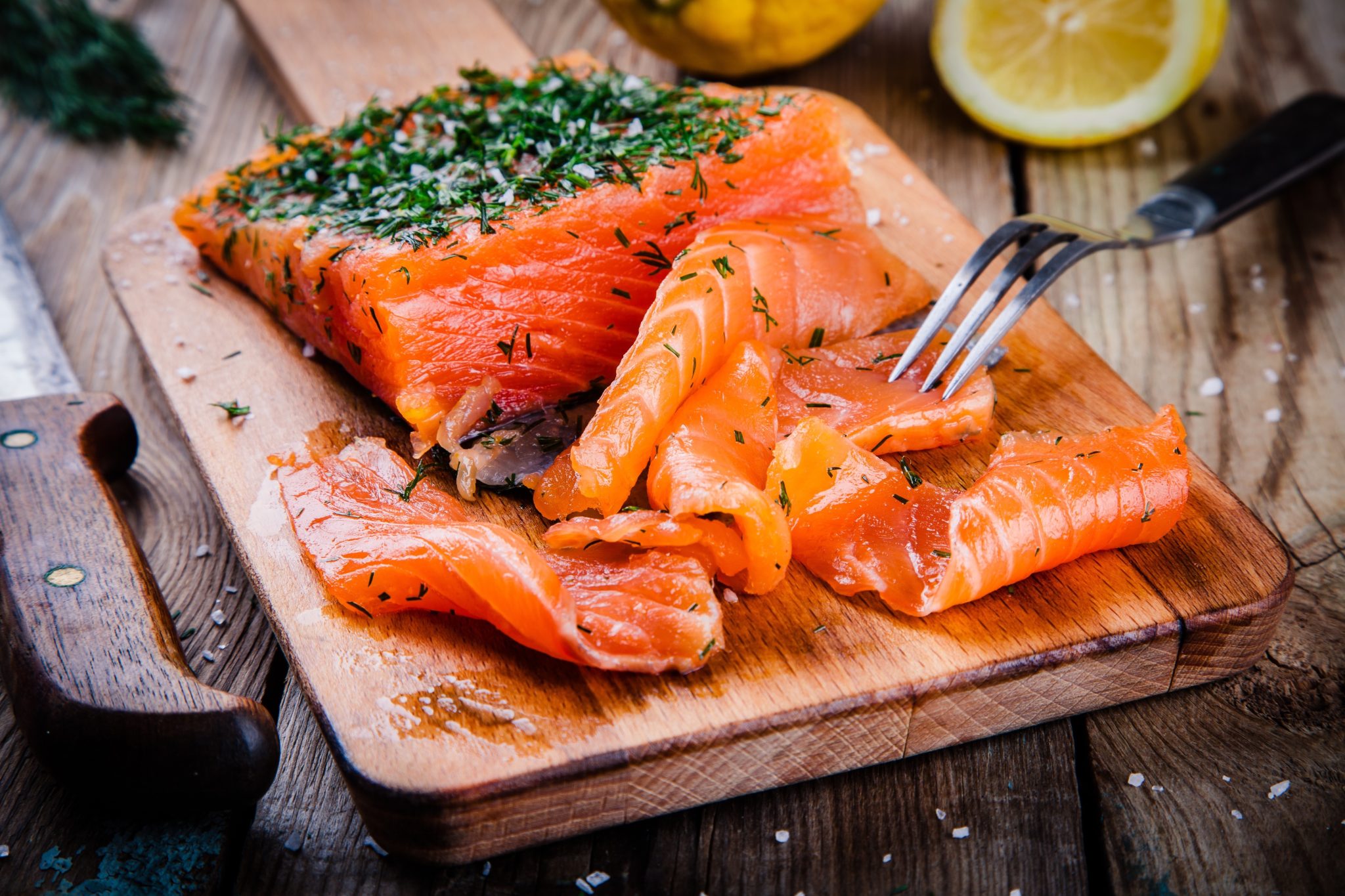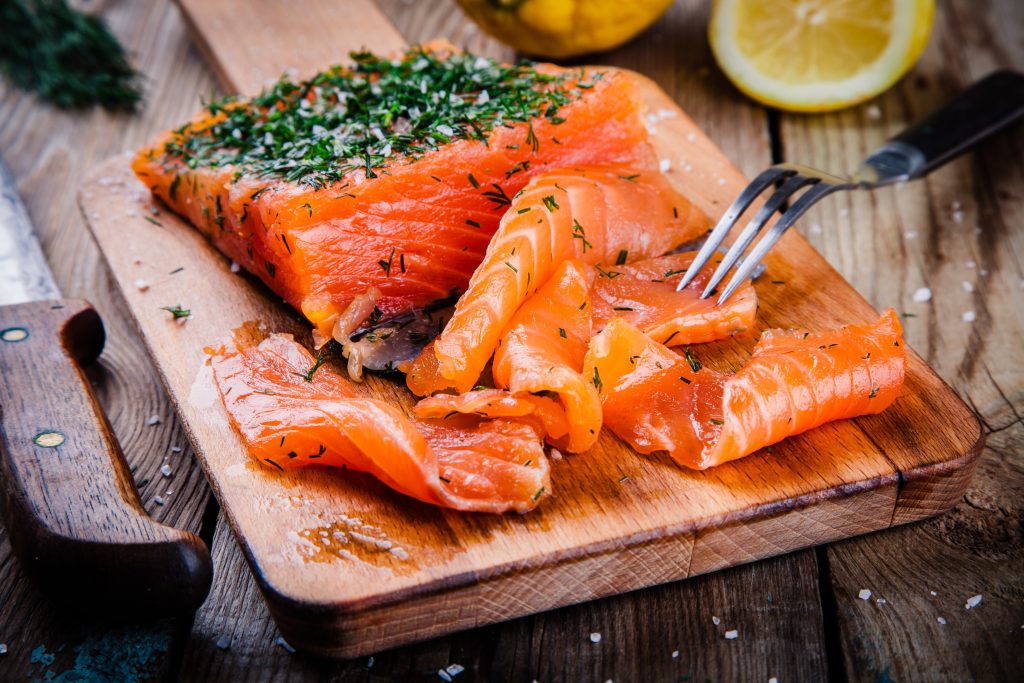 Smoked salmon is an excellent low-carb snack due to its high content of healthy fats and protein, with almost no carbs. A great way to enjoy it is by making cream cheese roll-ups.
12. Pepperoni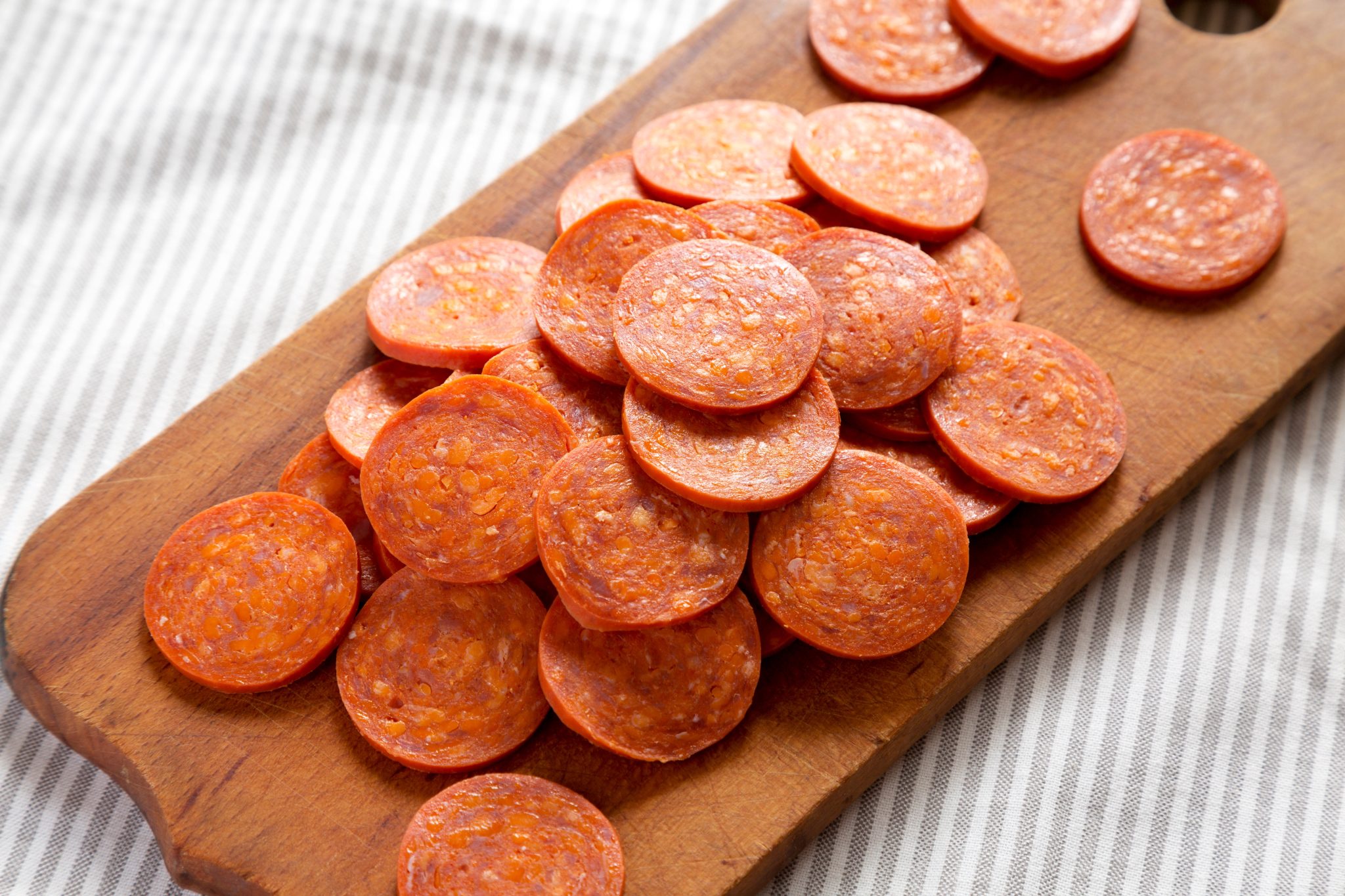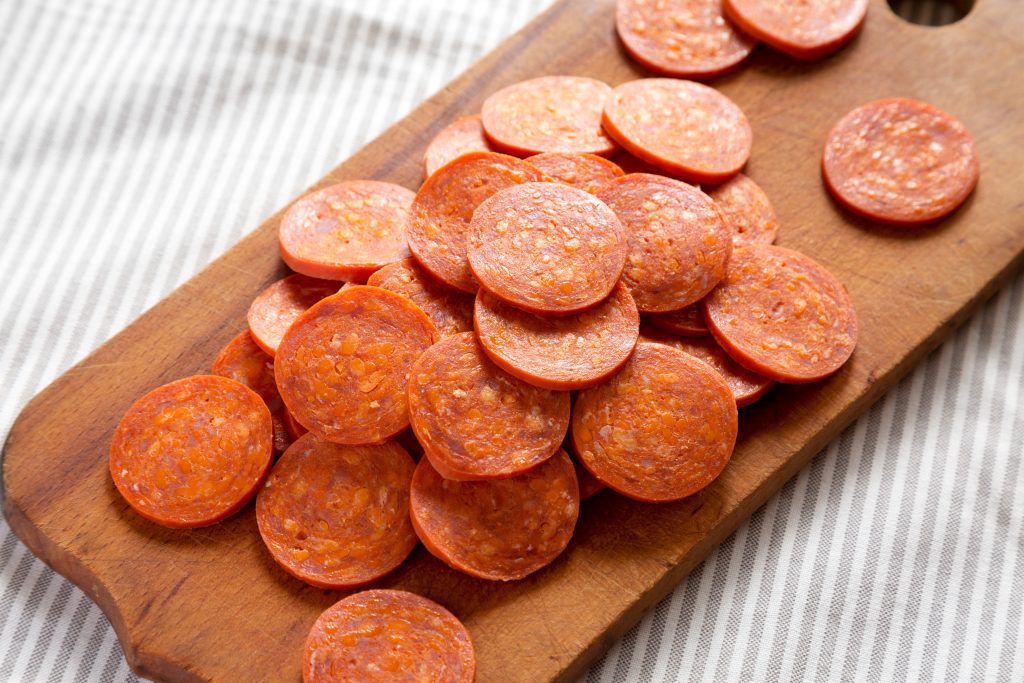 Pepperoni is a versatile, almost zero-carb snack. You can enjoy it on its own for a savory treat or pair it with cheese slices for a more filling snack.
13. Cheese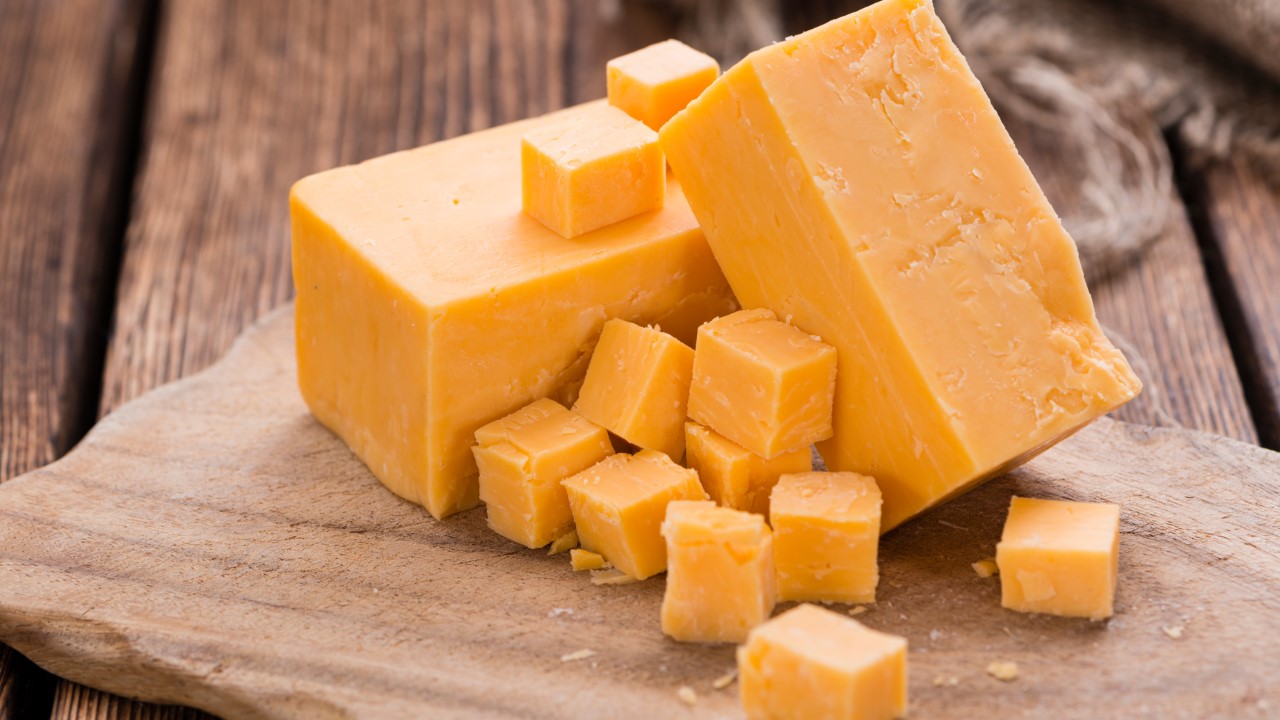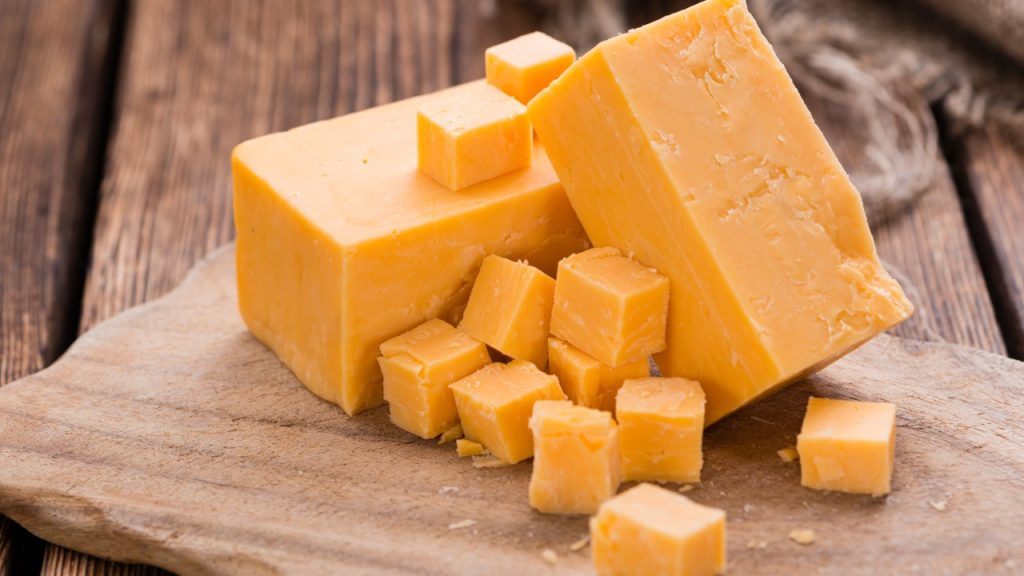 Cheese offers a wide variety of delicious, low-carb options. Whether you like cheese slices, cubes, or sticks, you can pair them with low-carb crackers or veggies to create a satisfying and enjoyable snack.
14. Pickles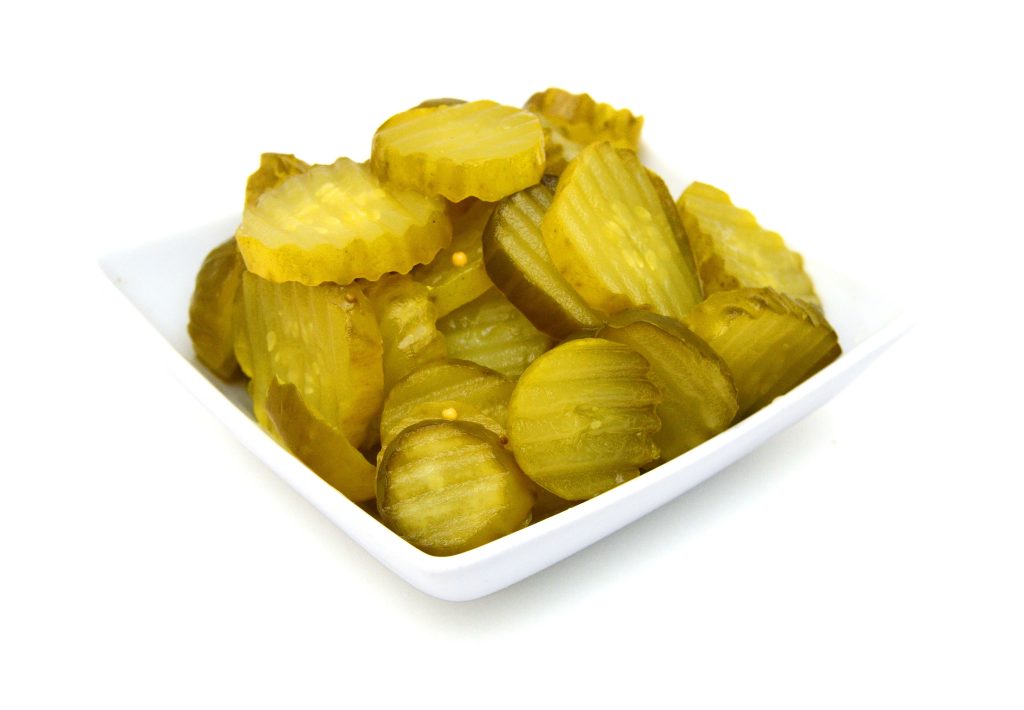 Pickles are crunchy, tangy, and practically carb-free, making them perfect for a quick and flavorful low-carb treat. Try spreading ham with cream cheese and rolling it around a pickle spear—delicious!
15. Cucumbers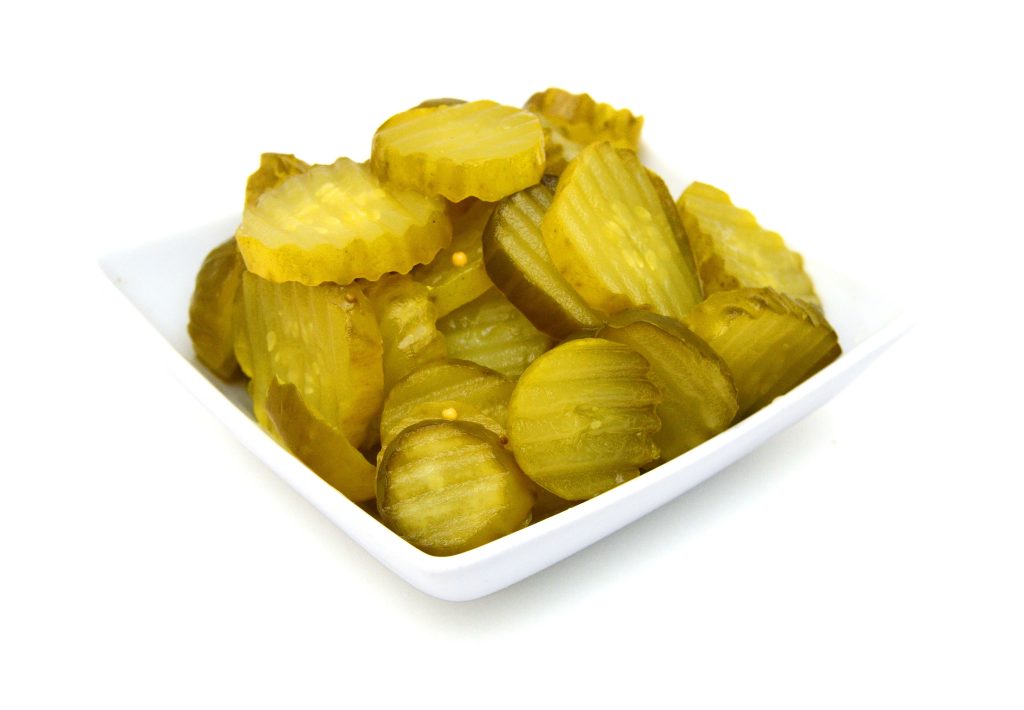 Cucumber slices are refreshing and low in carbs, making them a crisp and hydrating choice for a snack. Enjoy cucumber slices alone or with keto-friendly dips for a simple and refreshing low-carb snack.
16. Protein Bars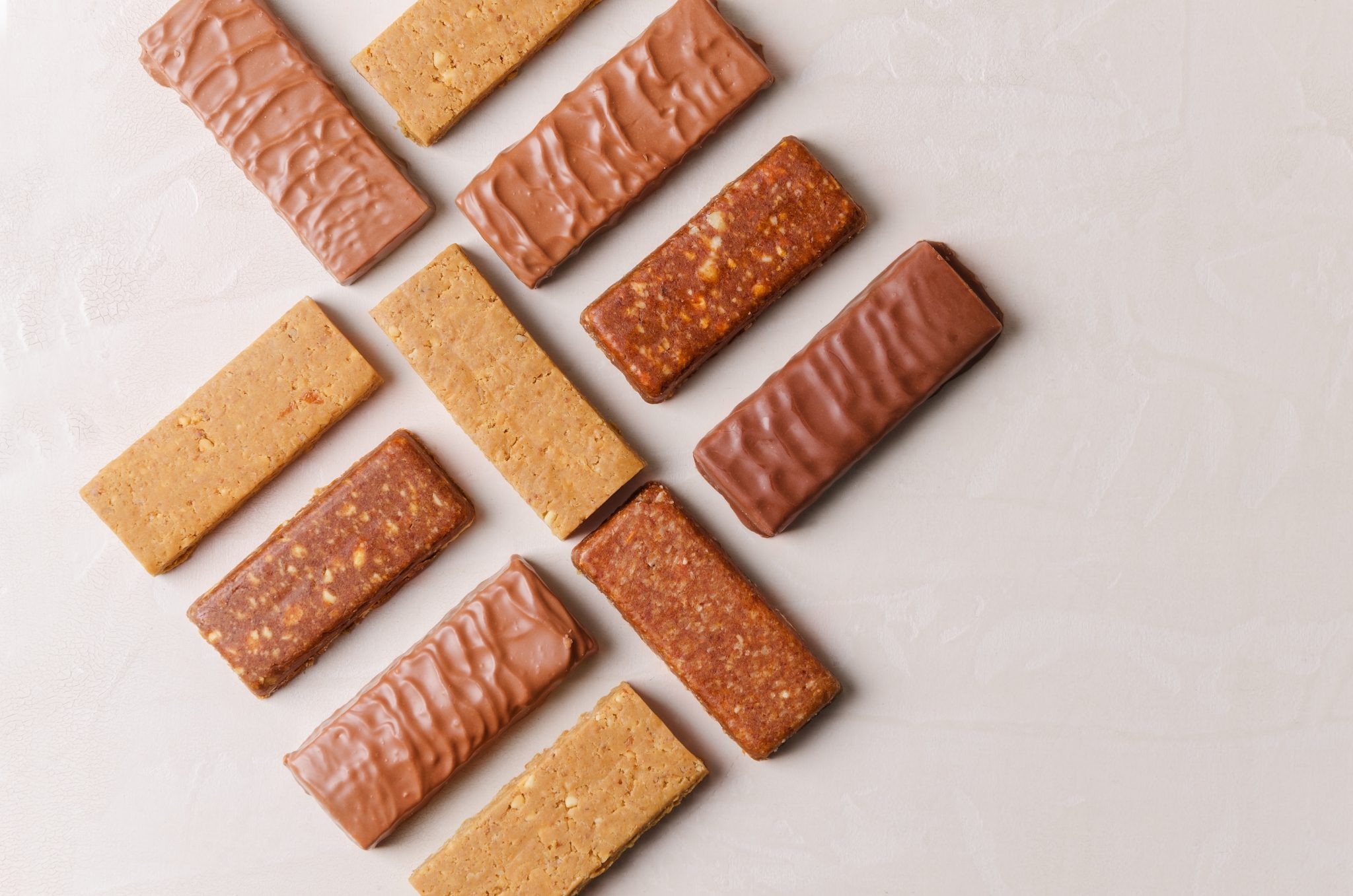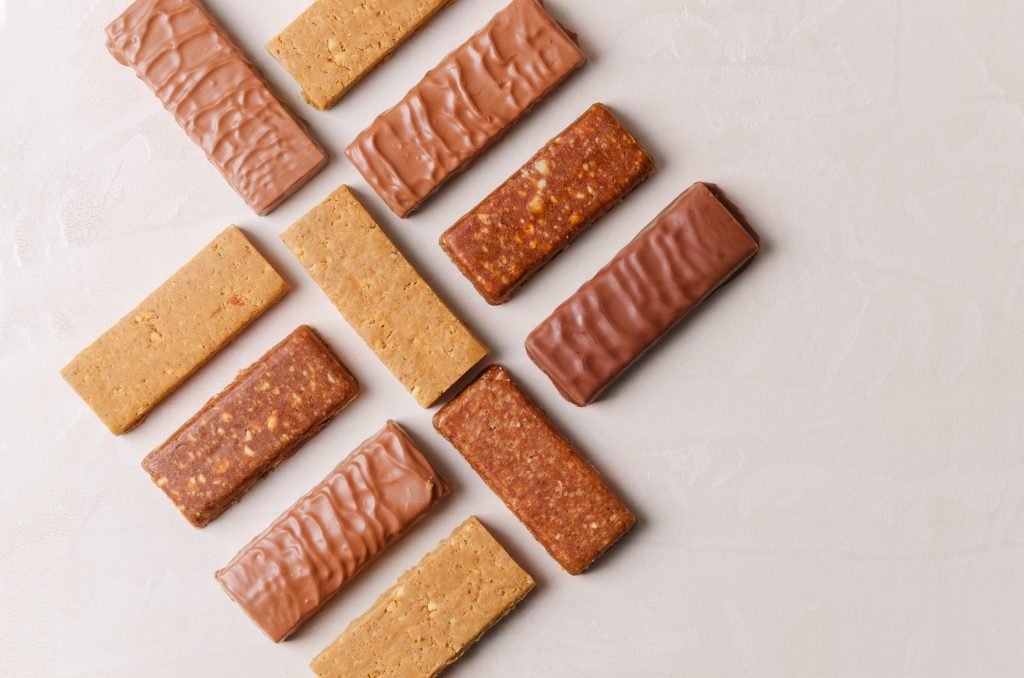 There is a wide variety of zero-sugar, low-carb protein bars available now. These bars can be a satisfying and nutritious snack or meal replacement. Look at the ingredients and choose the right bar based on your needs and goals.
17. Seaweed Snacks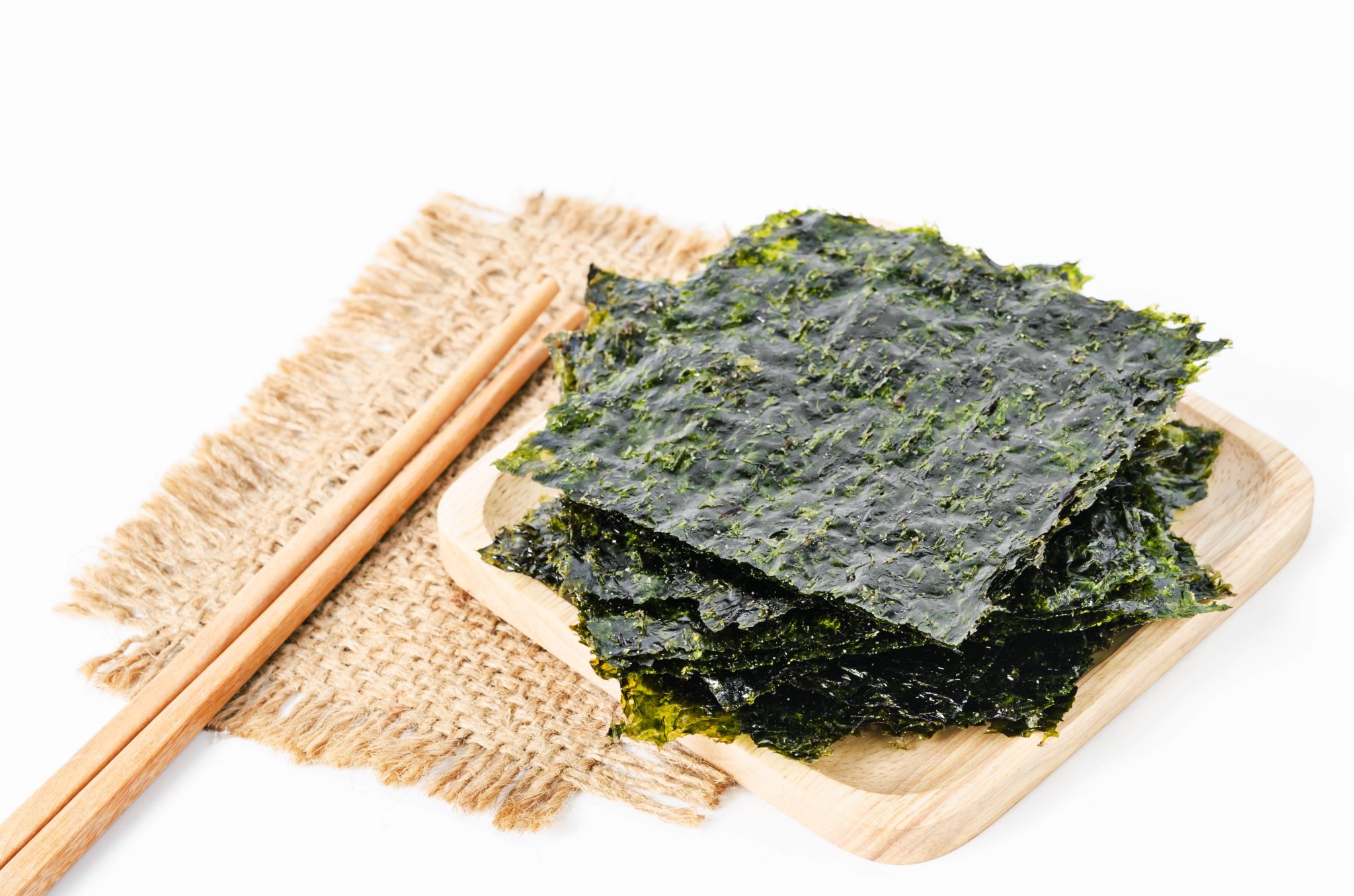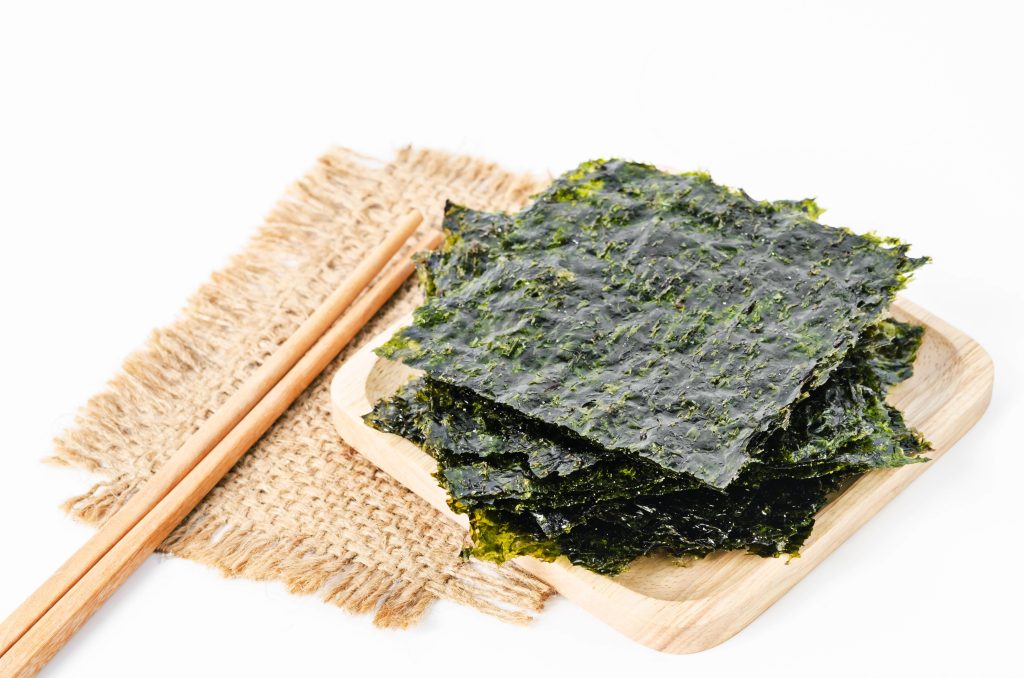 Seaweed snacks are a flavorful and low-carb option. They're light, crispy, and packed with umami flavor, making them an excellent choice for a simple and satisfying low-carb snack. Just enjoy them straight out of the package for a quick and tasty treat.
18. Cheese Crisps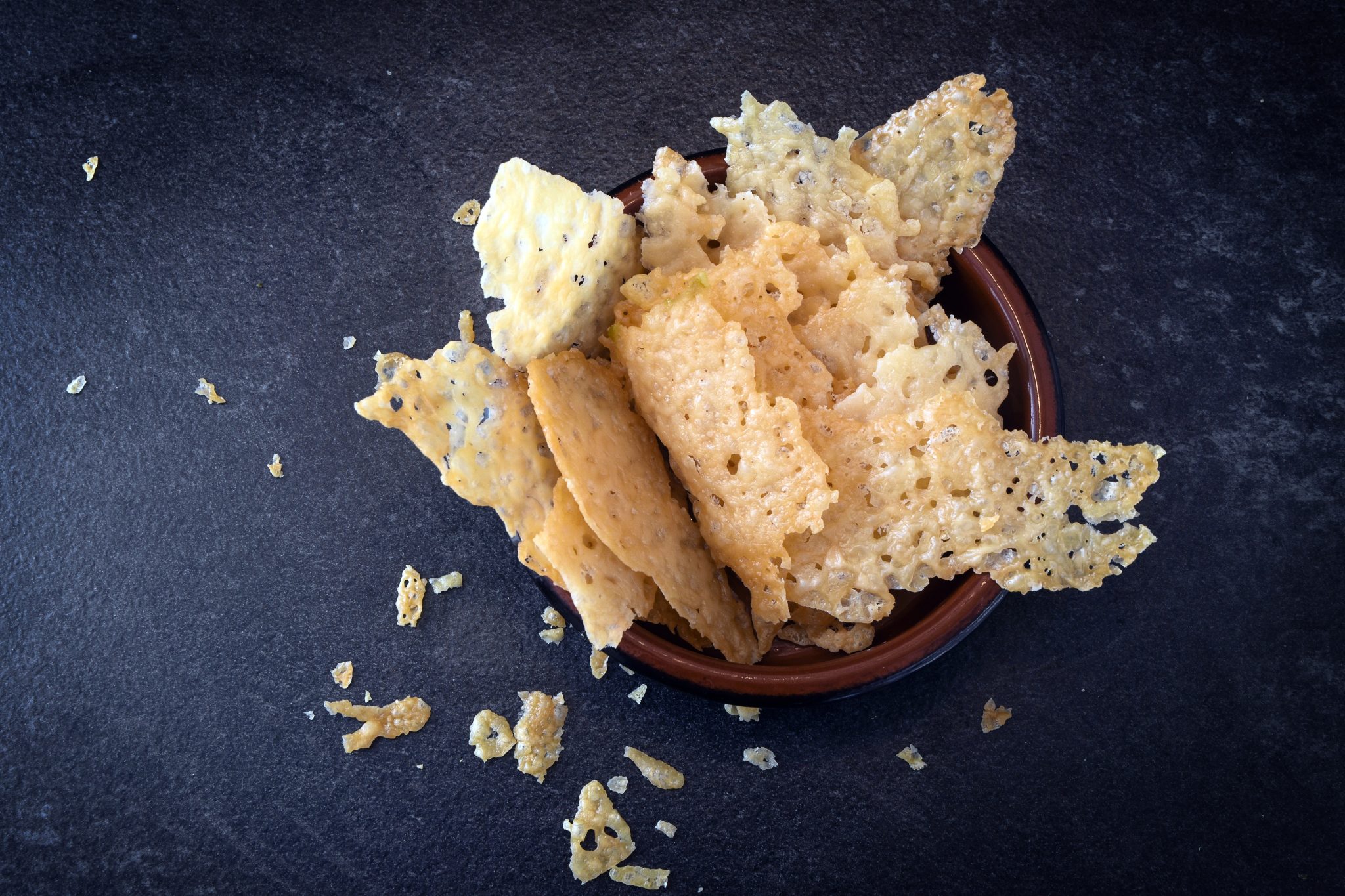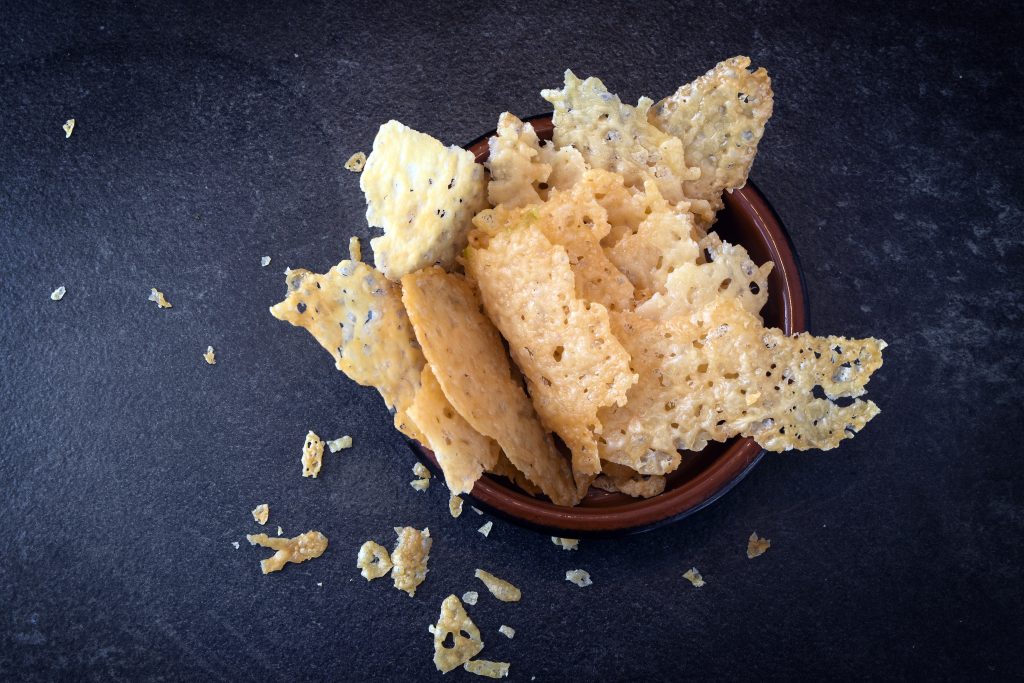 These treats are created by baking or frying cheese, offering a crispy and savory snack that is satisfying and ideal for low-carb snacking. You can enjoy them on their own as a quick and crunchy snack or pair them with meats and cheese.
19. Broccoli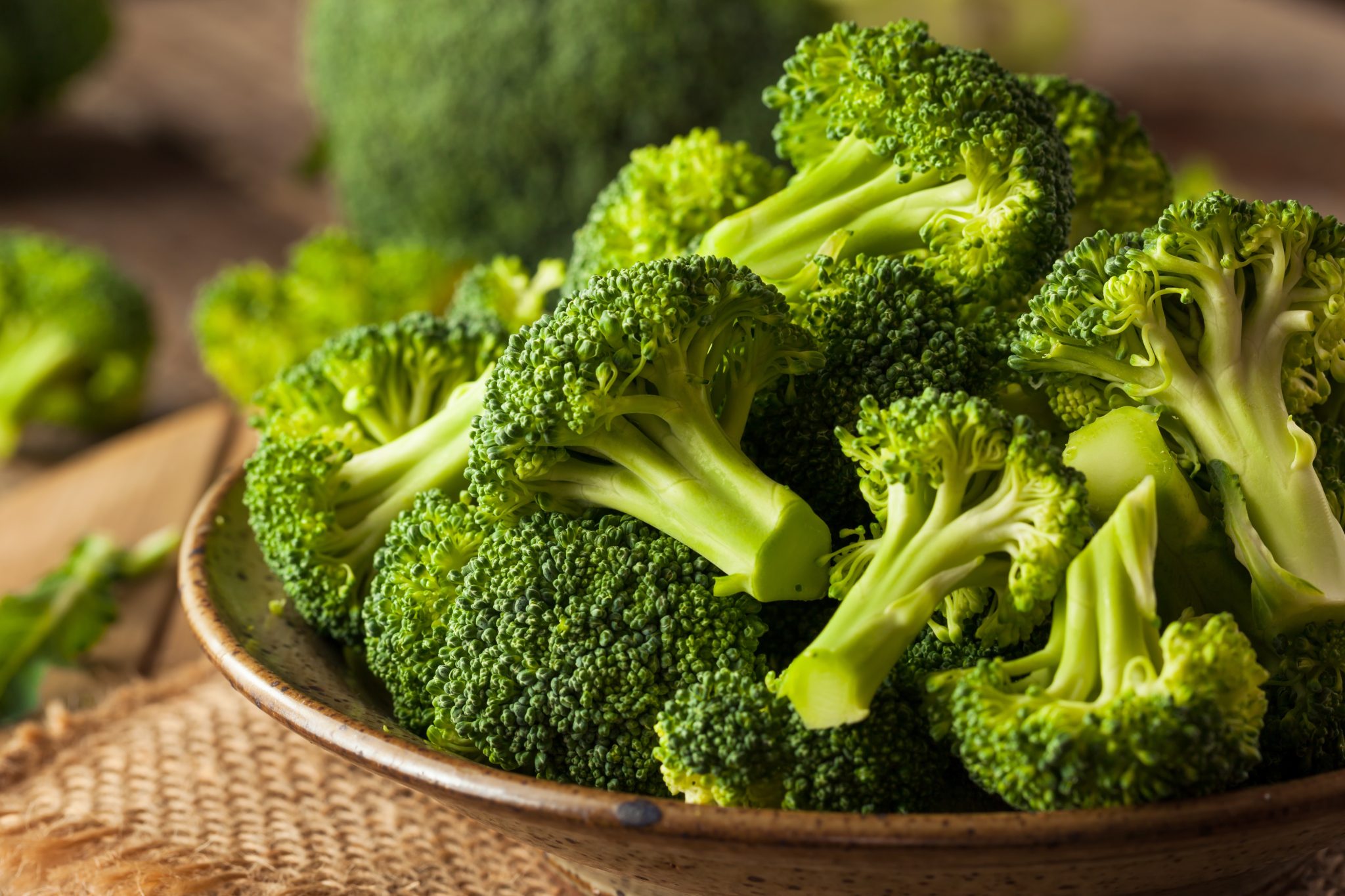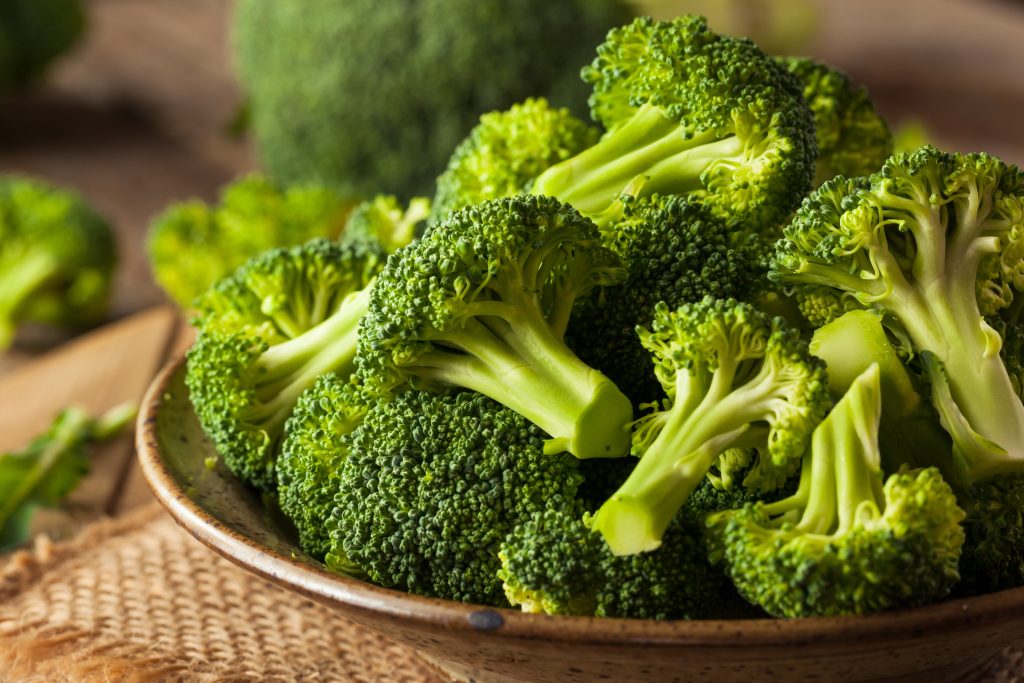 Broccoli is a nutritious and low-carb snack option. Enjoy broccoli florets for a satisfying crunch, or dip them in a keto-friendly ranch dressing for a tasty and healthy low-carb snack.
20. Jicama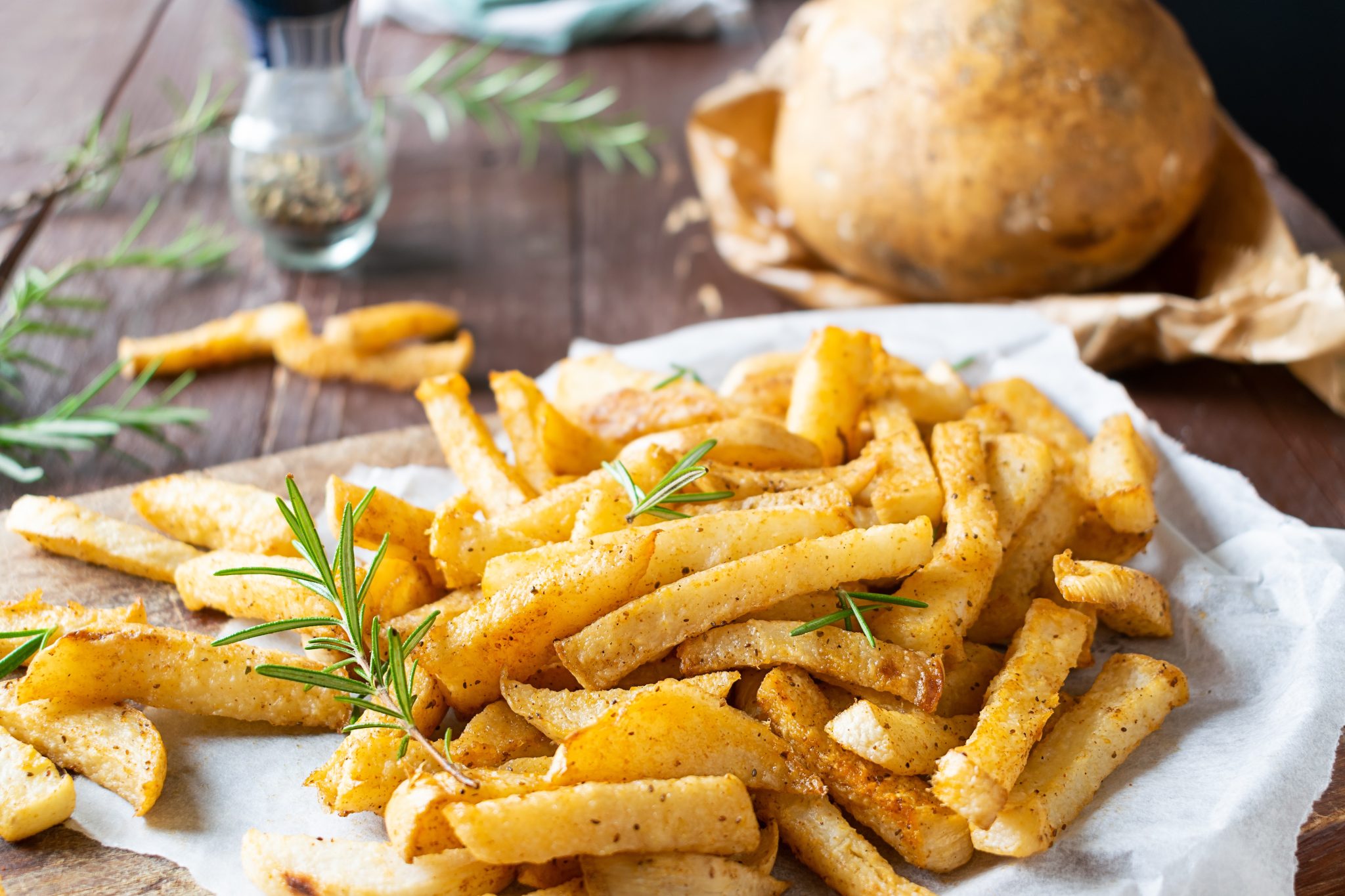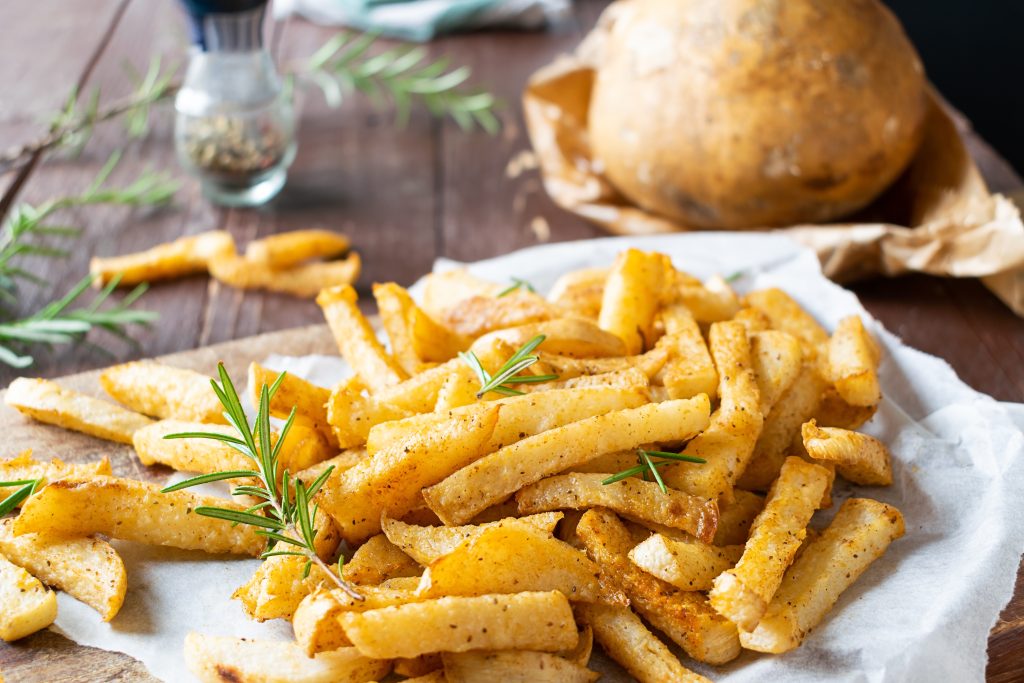 This vegetable has a crunchy texture and slight sweetness and is low in carbohydrates but rich in fiber. You can even prepare jicama slices as a healthy substitute for regular French fries. Pair them with your favorite dips for a satisfying snack.
21. Mini Sweet Peppers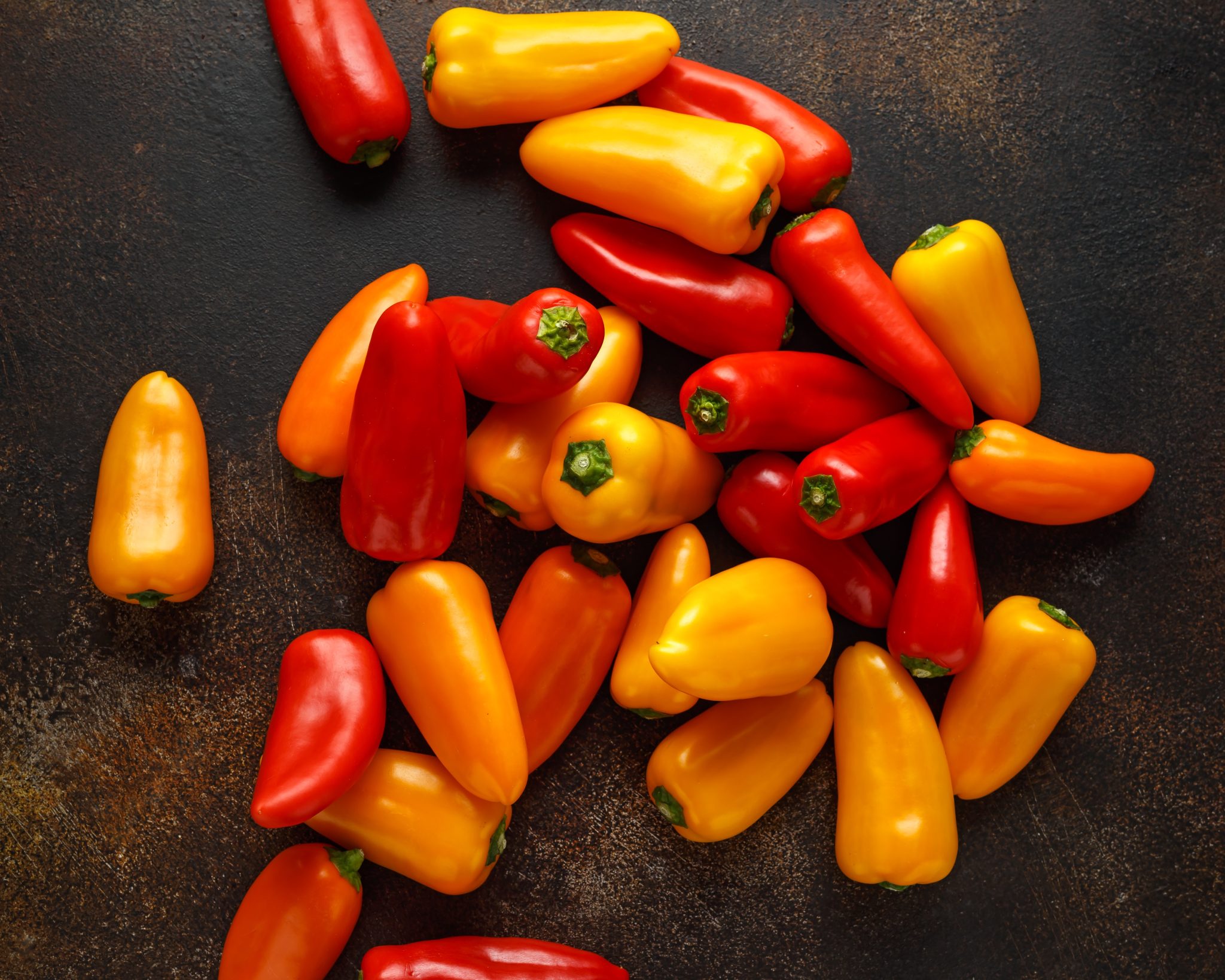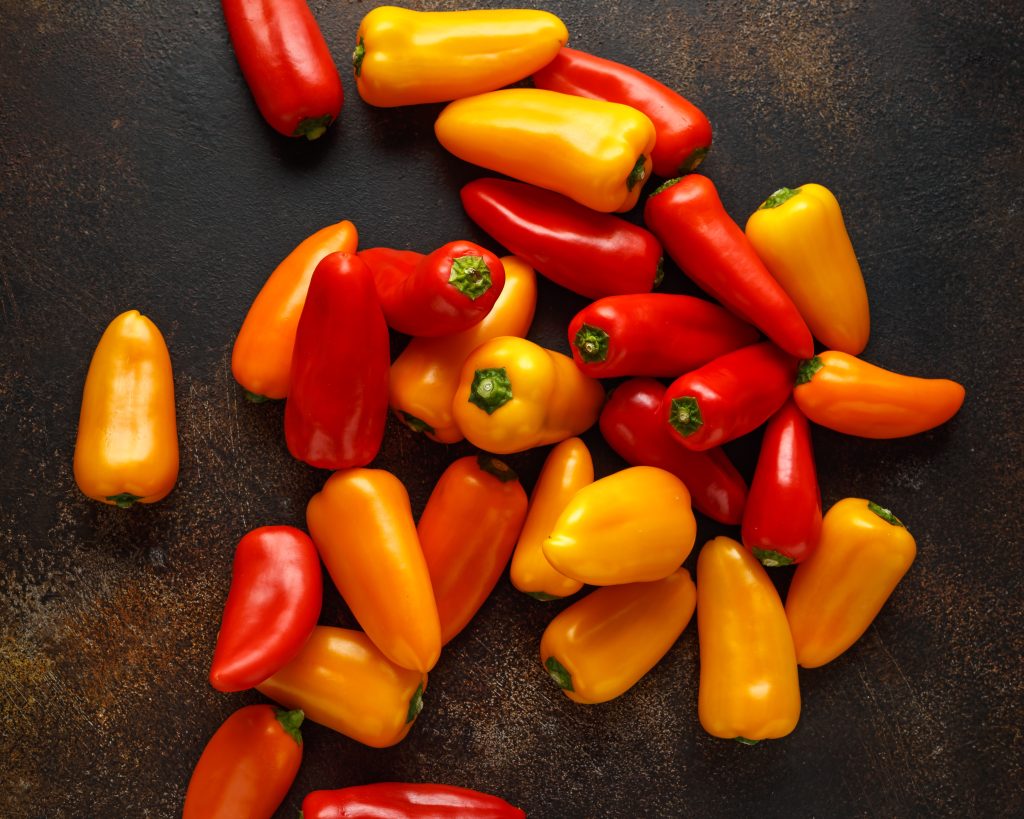 Mini peppers are colorful, crunchy, and naturally sweet. They can be used to create a variety of snacks. A delicious option is to fill them with pimento cheese, which is also low in carbs.
22. Protein Shakes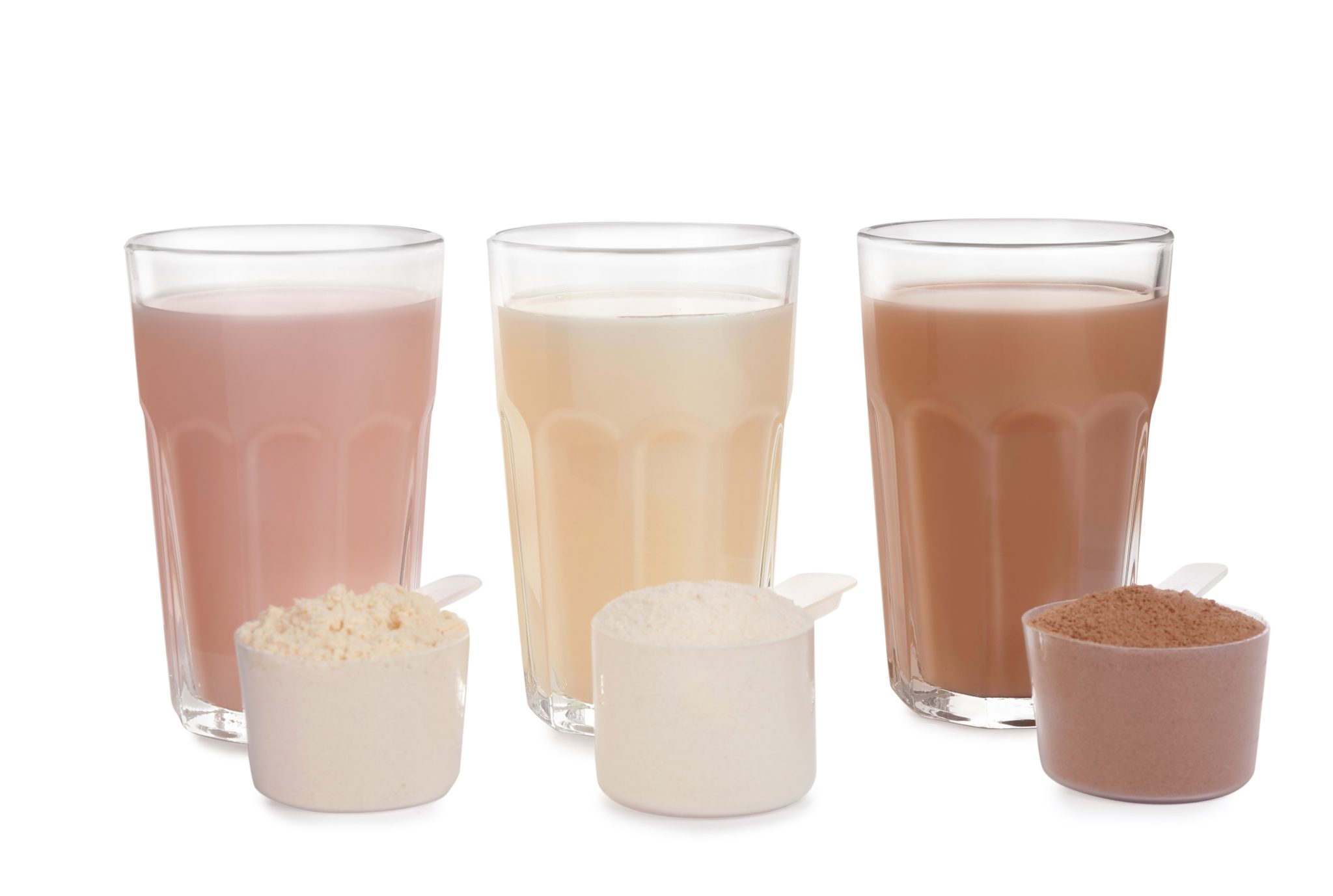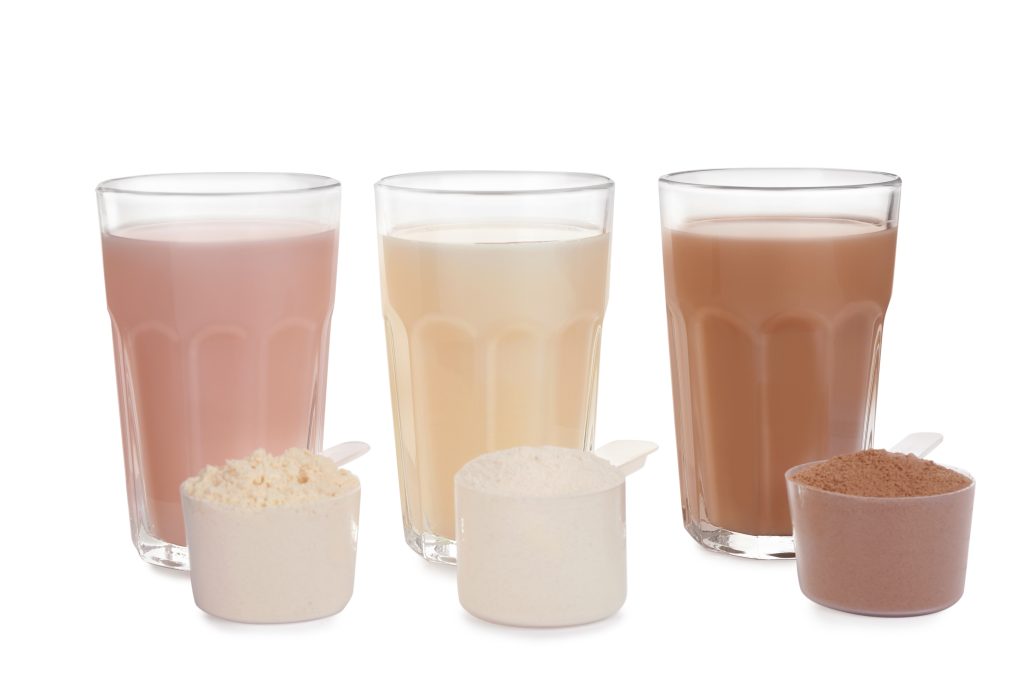 Protein shakes are a convenient and low-carb snack option you can make at home or purchase pre-made. They're packed with protein and can be customized with low-carb ingredients like unsweetened almond milk and protein powder.
23. Bacon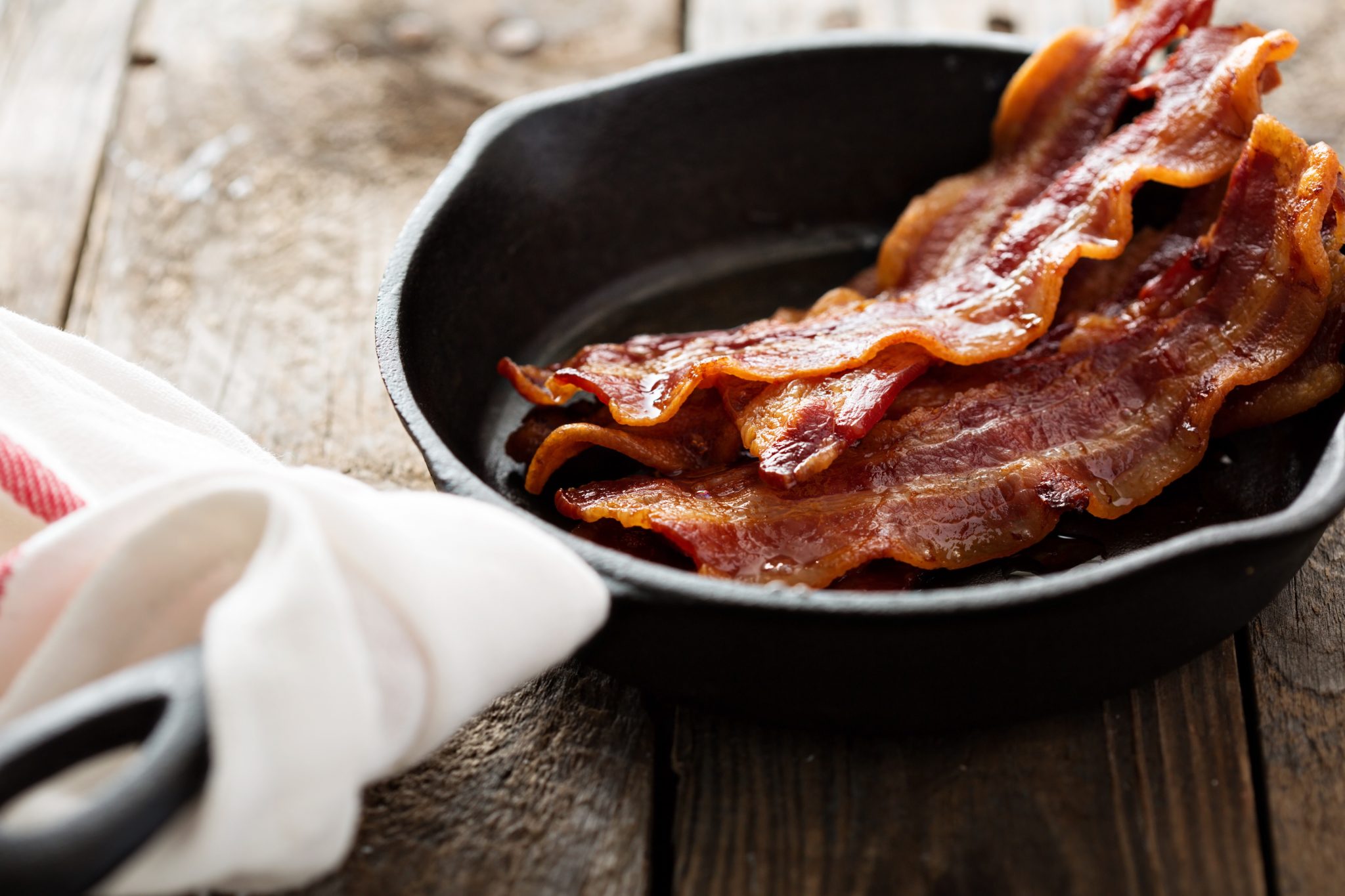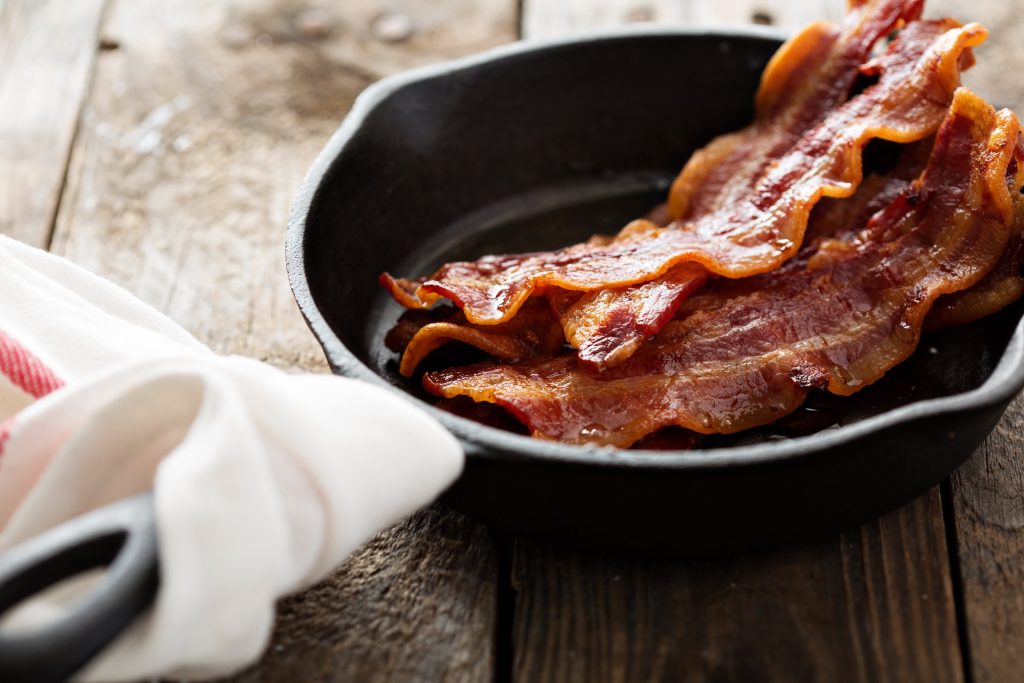 Bacon is a delicious low-carb snack that's perfect for enjoying on its own, crispy and savory. You can also wrap bacon around bite-sized pieces of cheese or vegetables for a tasty and satisfying low-carb snack.
24. Deli Meat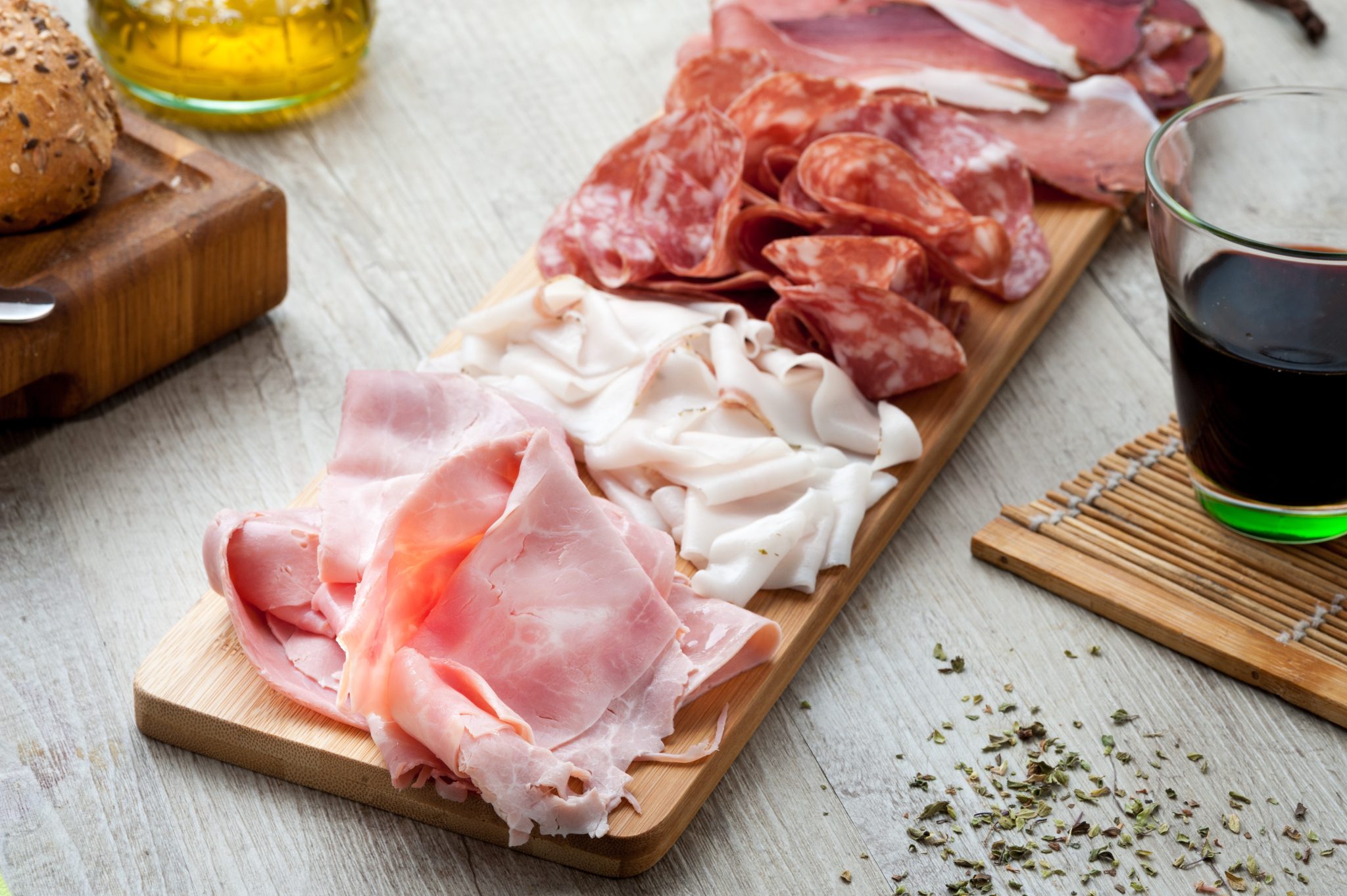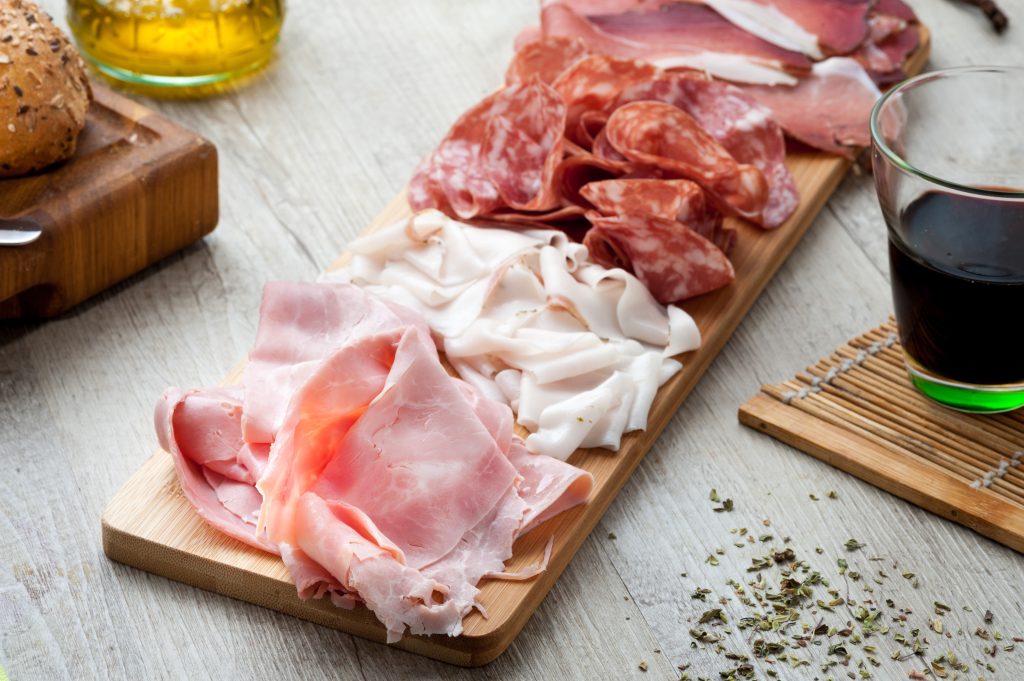 There are many flavors and types of protein-rich deli meat, including turkey, roast beef, ham, and chicken. You can enjoy deli meat slices on their own or roll them up them with cheese, mustard, or mayo for a fantastic snack.
25. Olives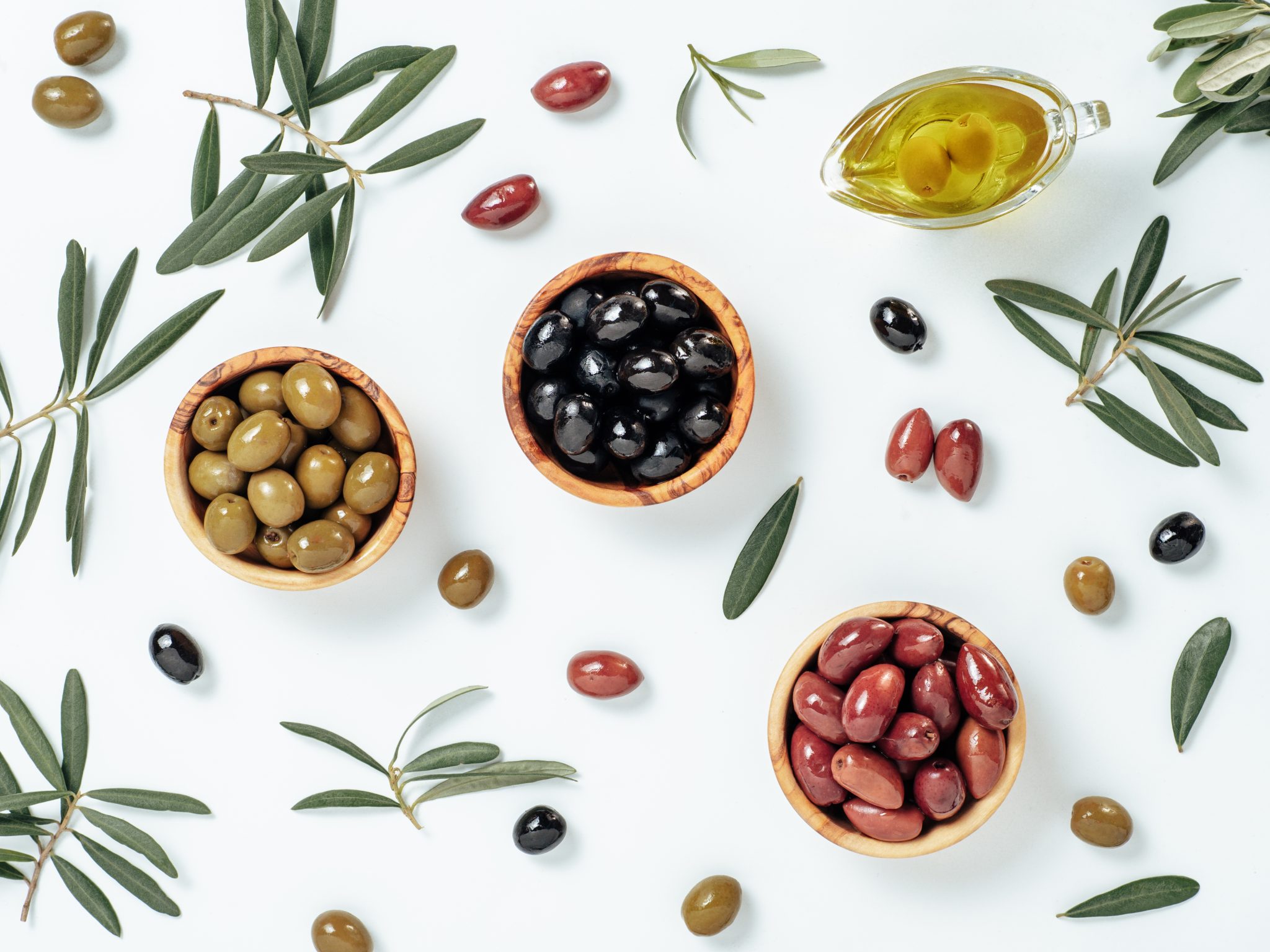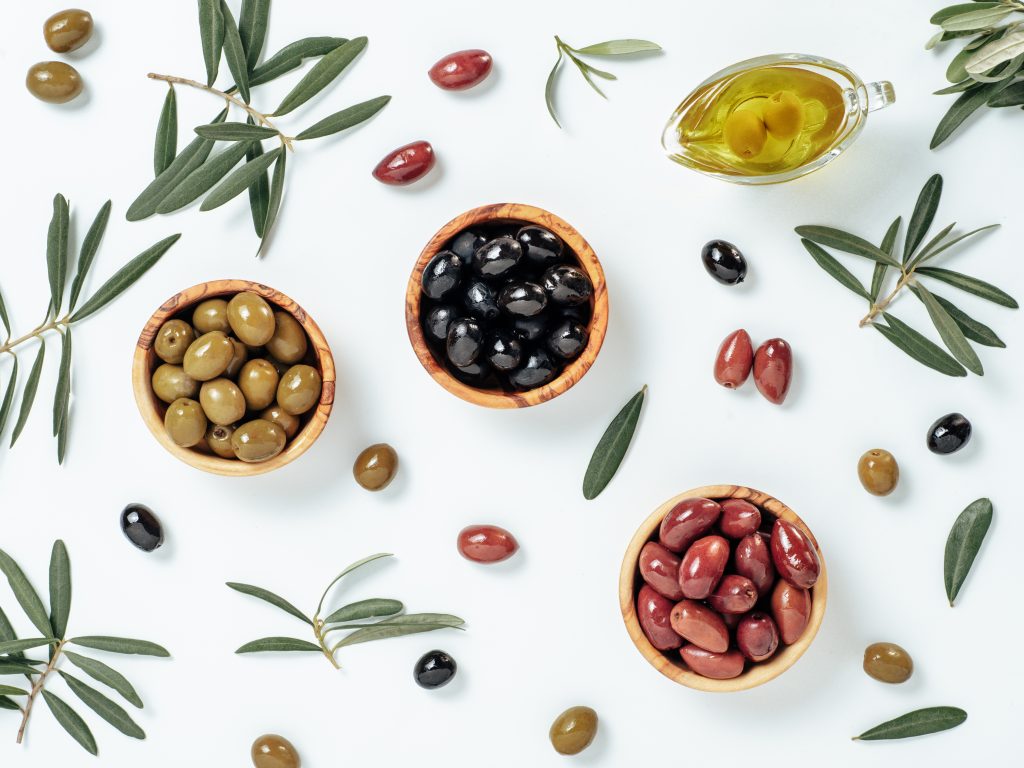 Olives, available in various types like black, green, or Kalamata, are tasty low-carb snacks packed with healthy fats. Enjoy them straight out of the jar, or pair them with cheese for a satisfying snack.
26. Chicken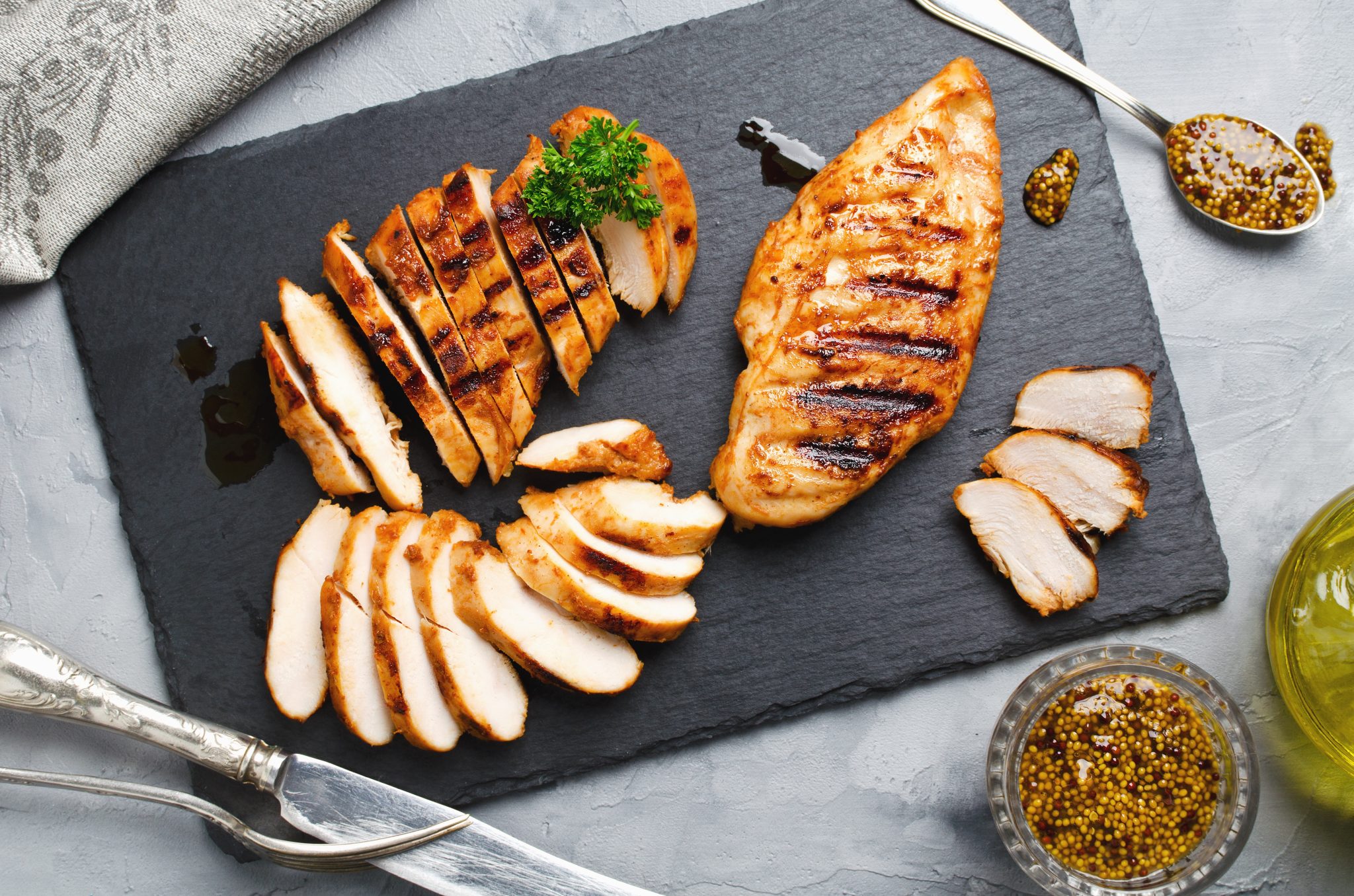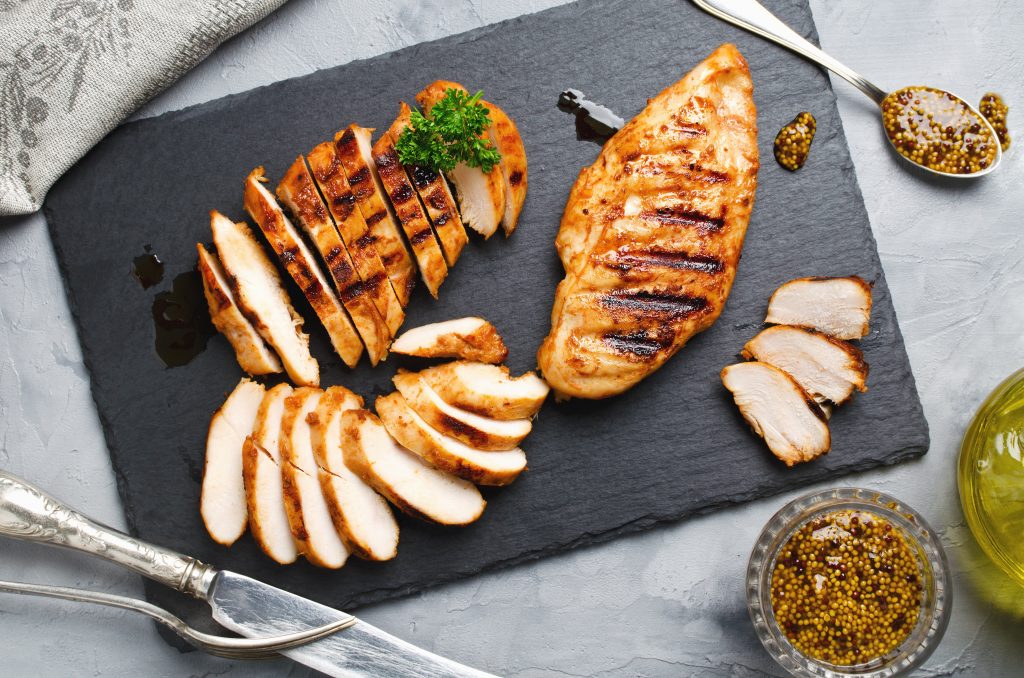 Chicken breast strips or cubes, grilled or baked, provide a protein-packed snack option. Prepare them in advance and keep them in the fridge for a quick grab-and-go option. Enjoy them cold or at room temperature, and consider dipping them in a low-carb sauce or seasoning them with herbs and spices for added flavor.
27. Kale Chips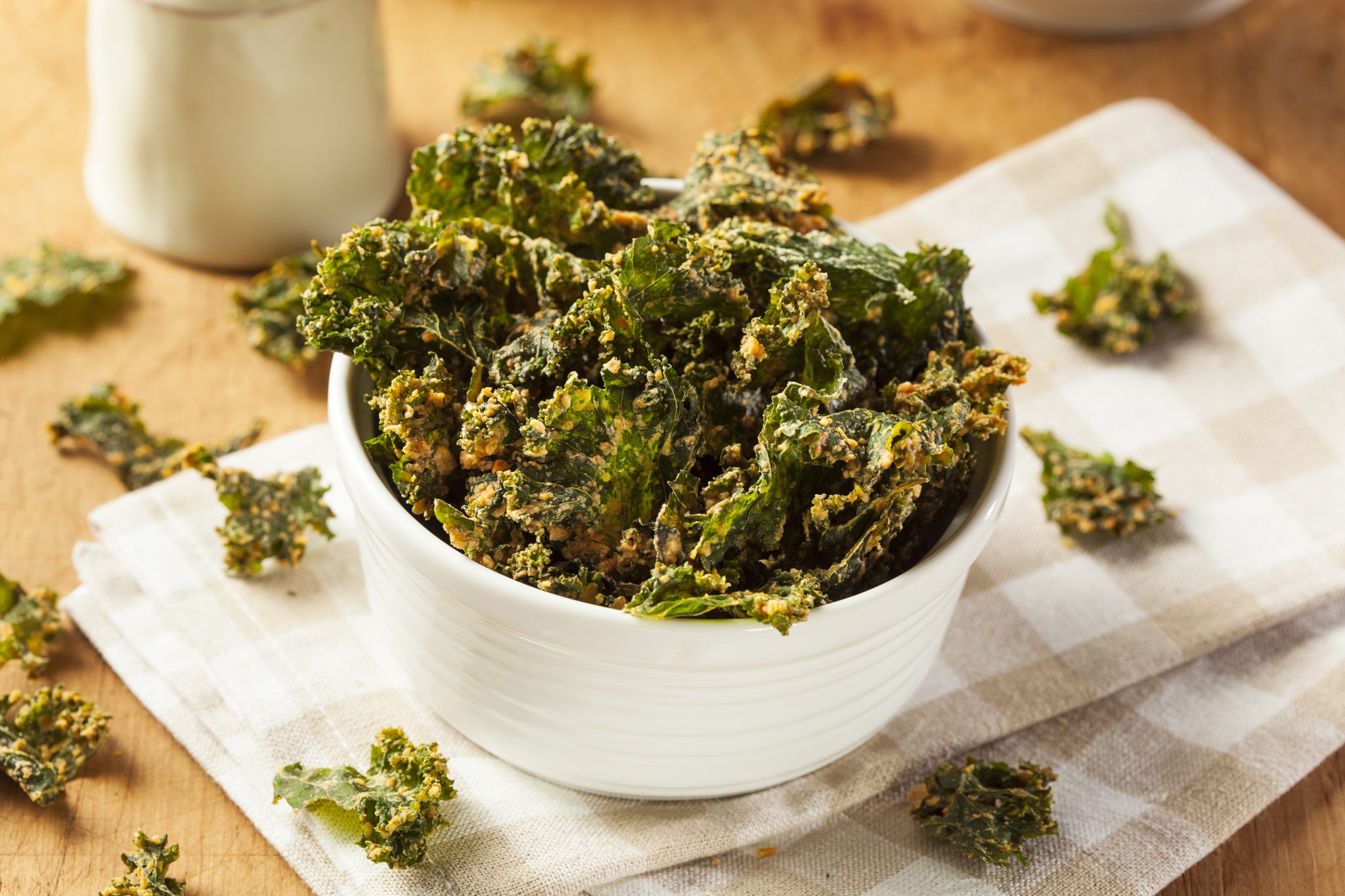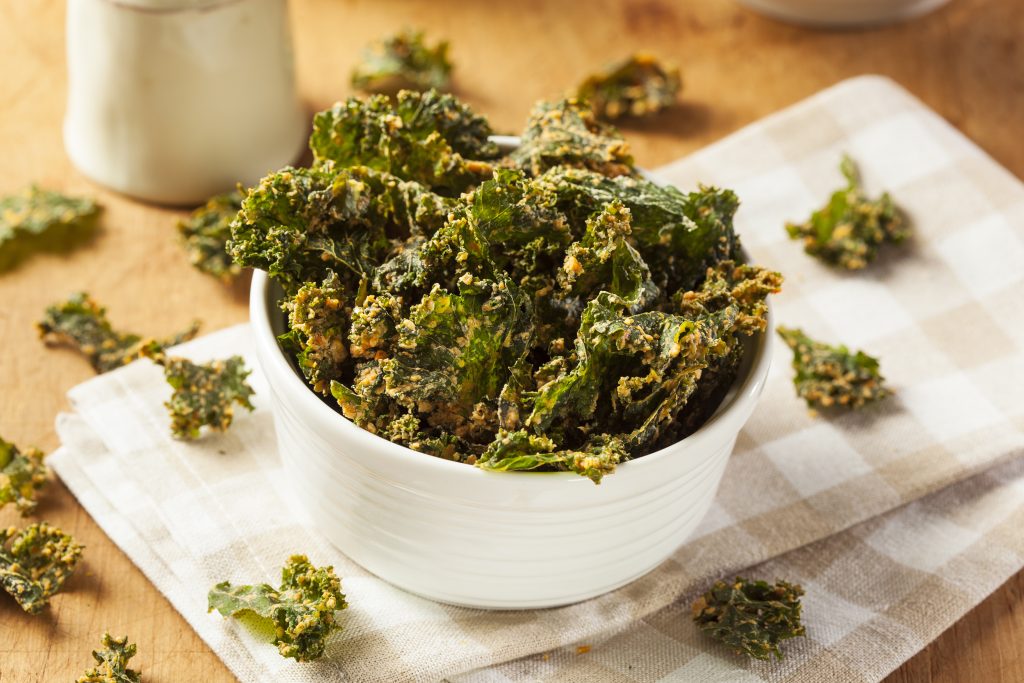 Kale chips are a crunchy, low-carb alternative to regular potato chips. Tear kale leaves into bite-sized pieces, toss them in olive oil, sprinkle with seasonings like salt, pepper, or paprika, and bake until crisp. They make a satisfying snack packed with nutrients and can be enjoyed alone or with a dip like guacamole.
28. Almond Flour Crackers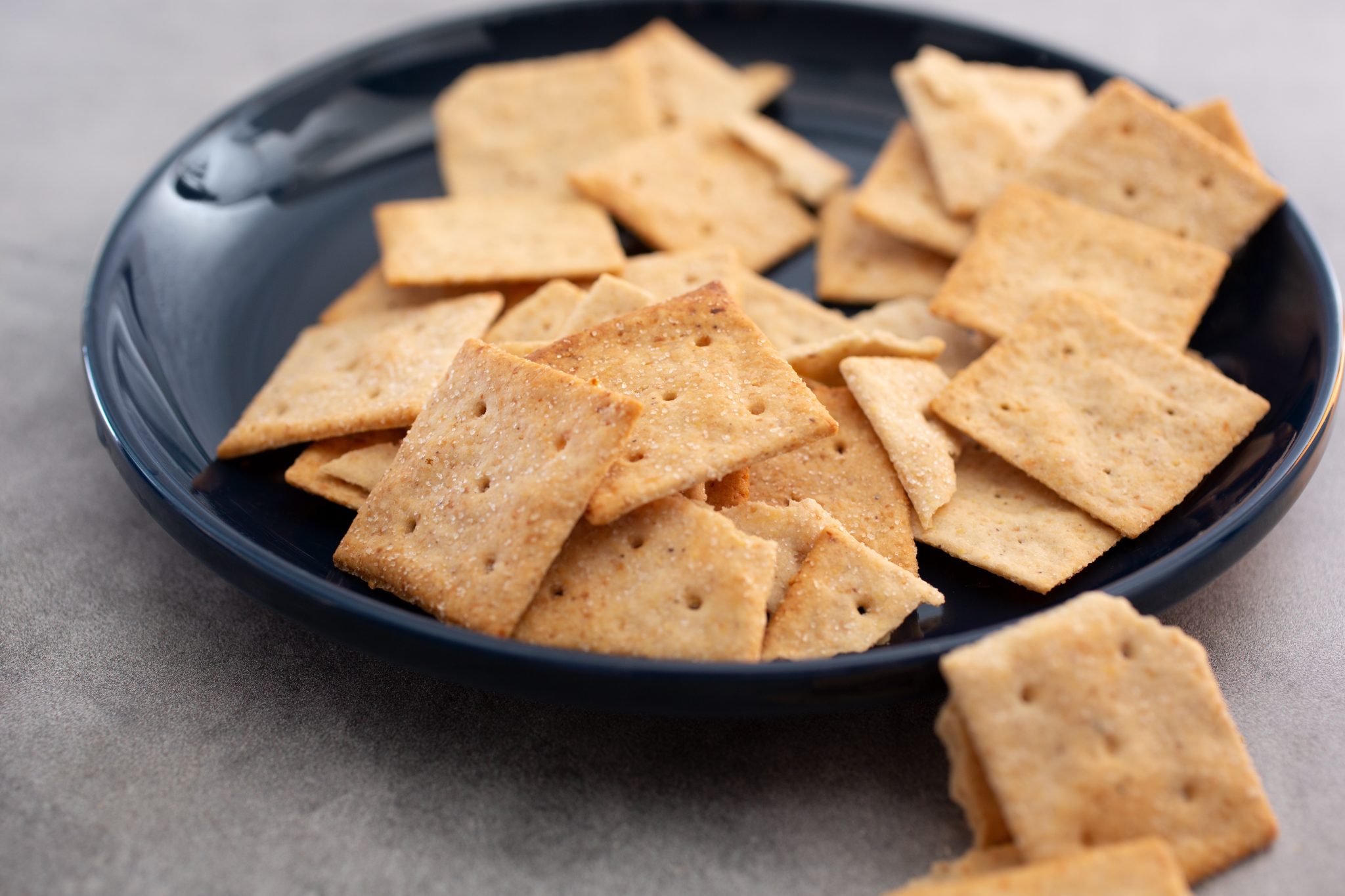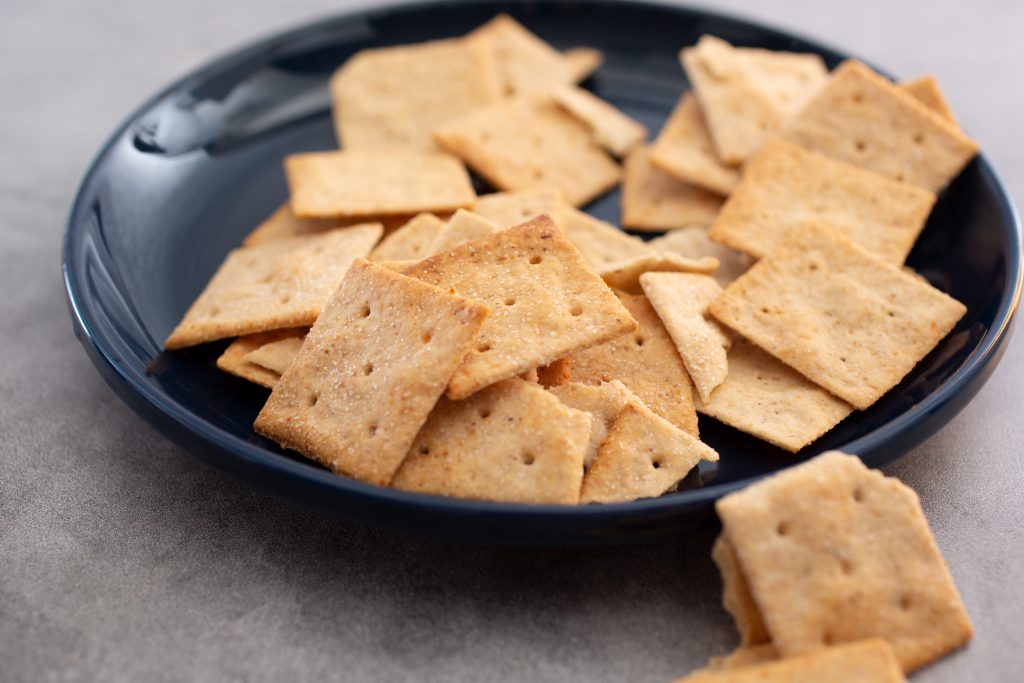 Almond flour crackers are available in stores or can be made at home. They can be enjoyed alone or paired with cheese for a simple, low-carb snack. Homemade versions can be customized with various seasonings and flavors.
29. Nut Butter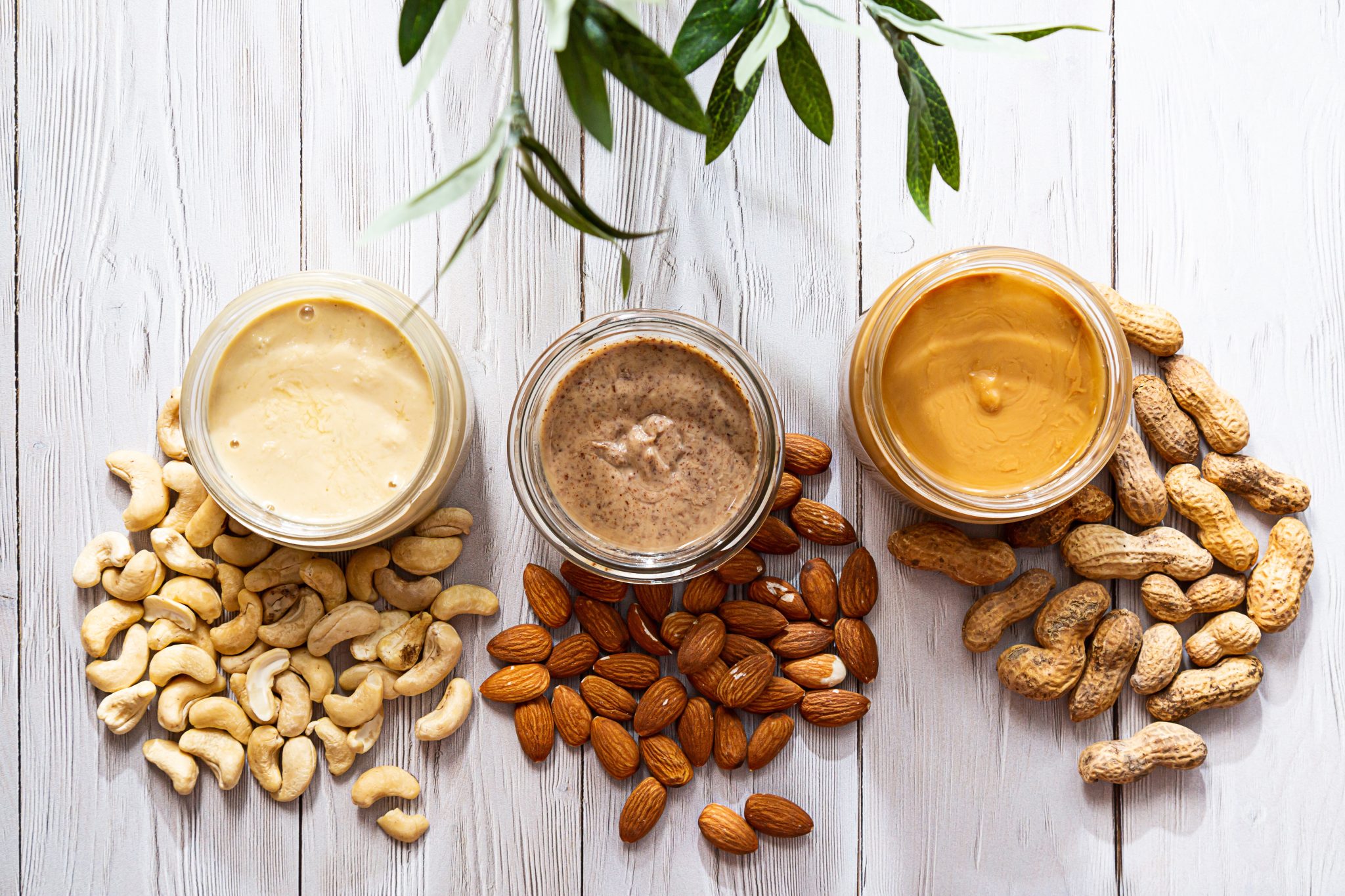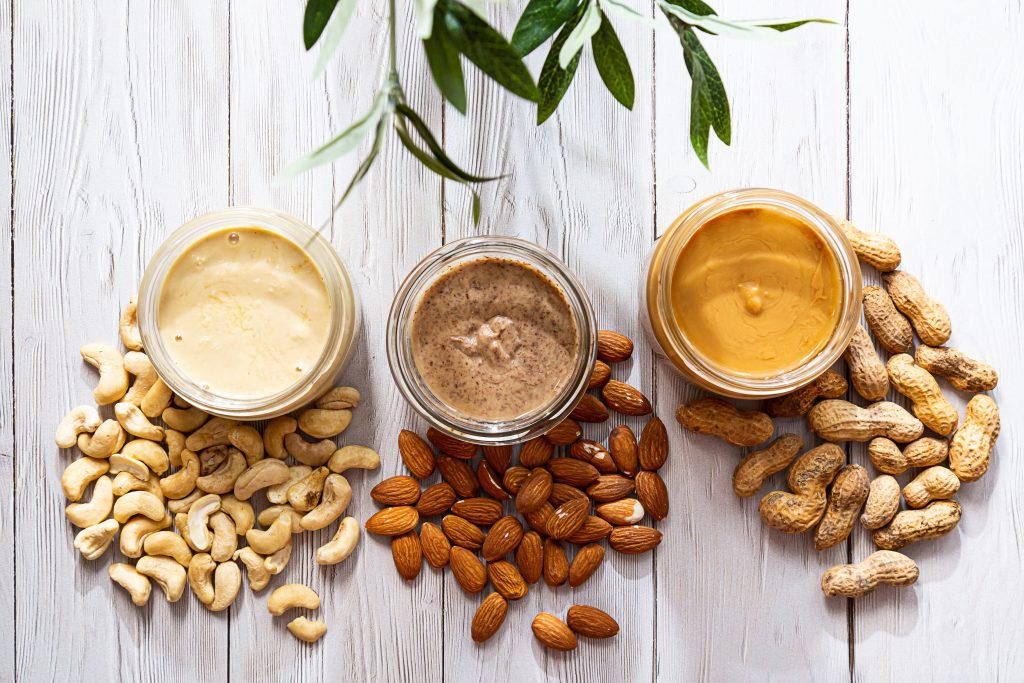 Nut butter, like unsweetened almond or peanut butter, is a creamy, low-carb spread perfect for snacking. They're rich in healthy fats and protein. Spread them on celery sticks or low-carb crackers. You can also stir them into Greek yogurt or use them as a dip for dark chocolate for a delicious treat.
30. Tuna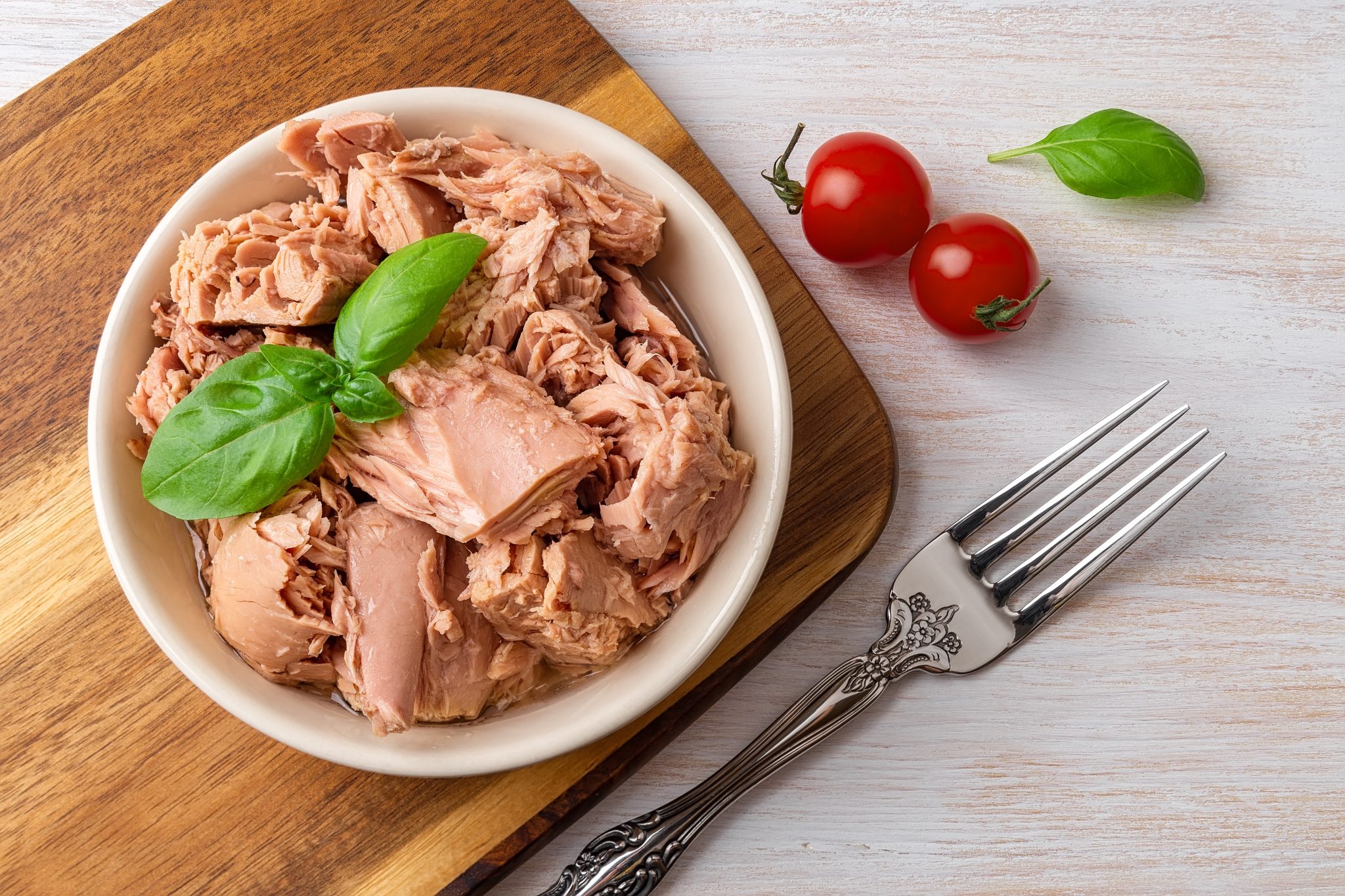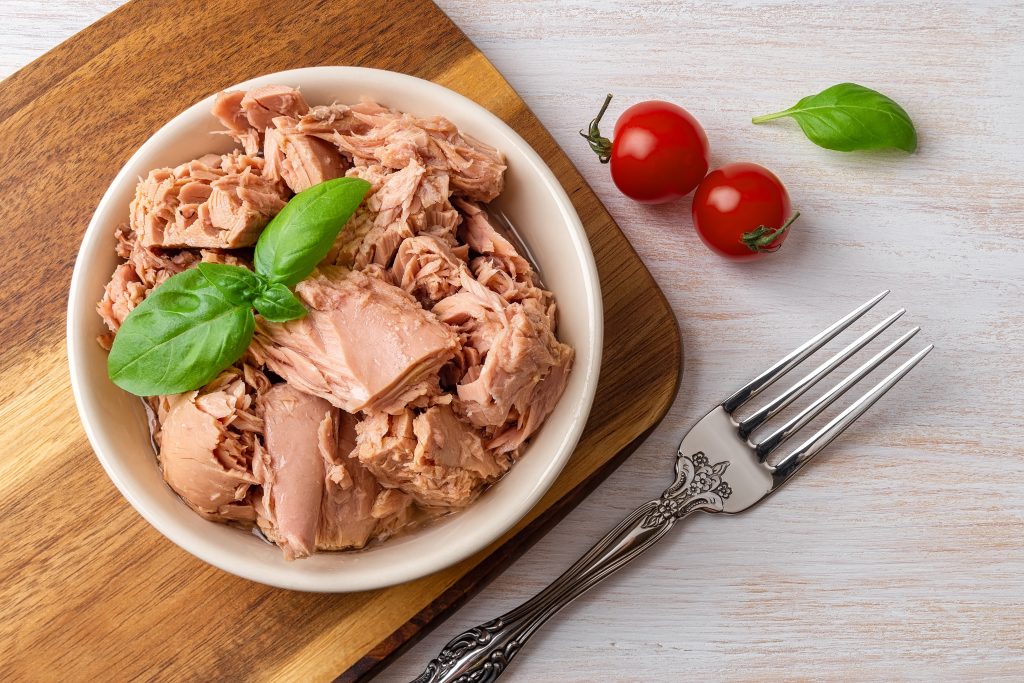 Canned tuna is a versatile, low-carb snack that's easy to prepare. Mix tuna with mayo or Greek yogurt, add seasoning, and enjoy it on cucumber slices, lettuce cups, or bell pepper halves.
31. Edamame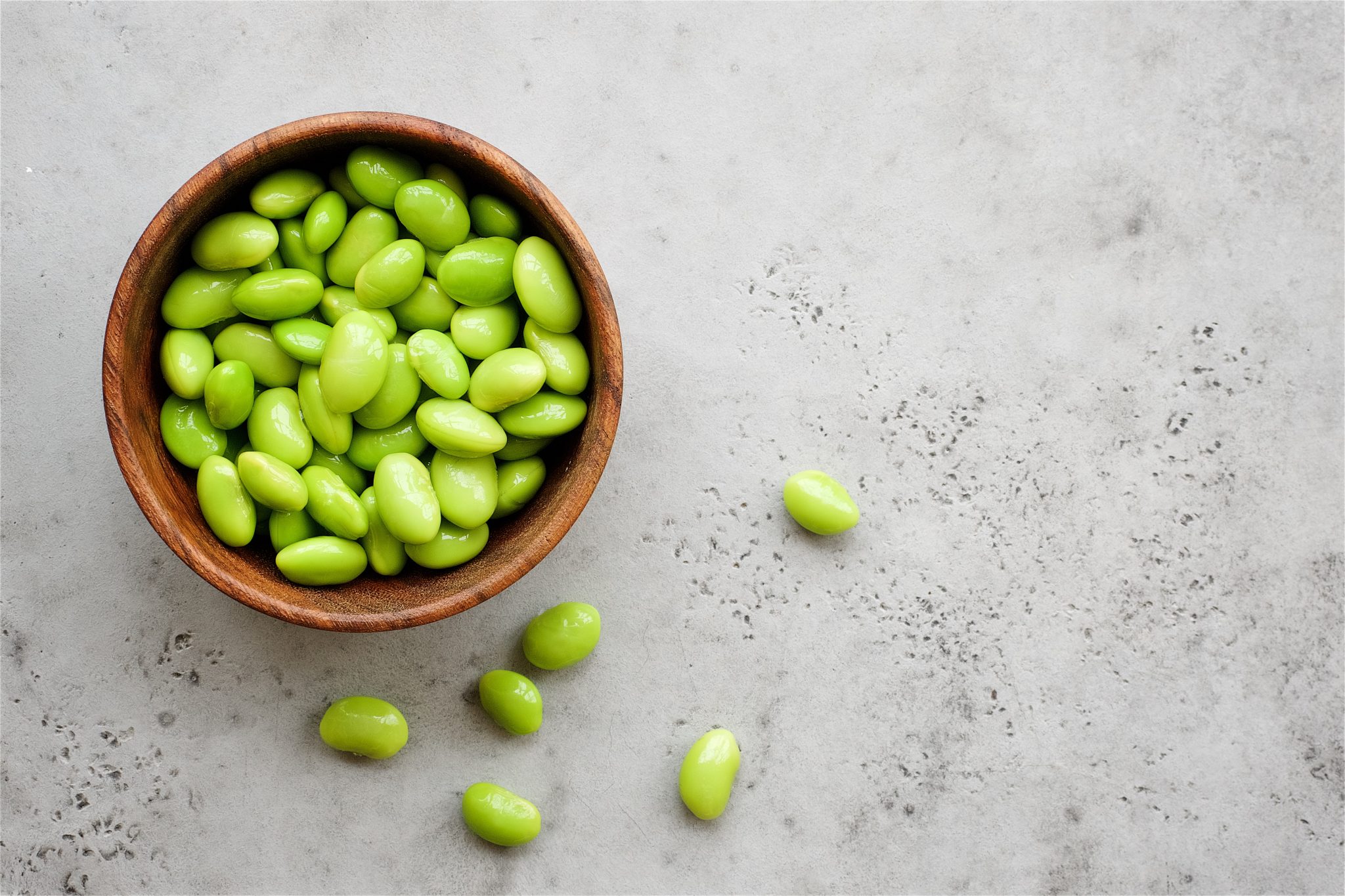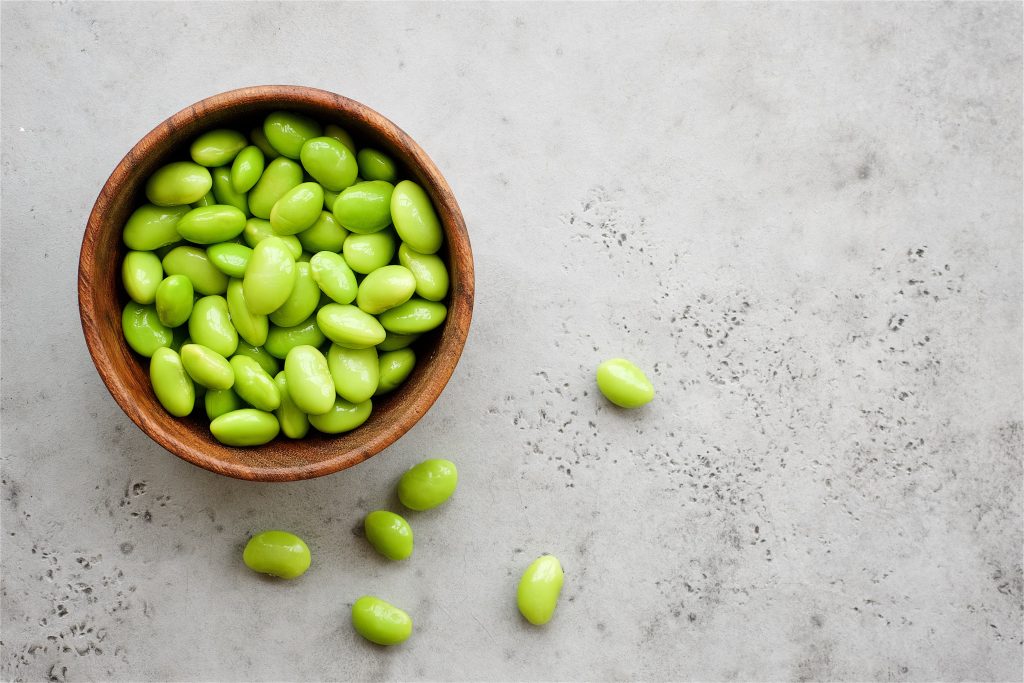 Edamame are young soybeans often served as a tasty, low-carb snack. They're usually boiled or steamed in their pods and lightly salted. Simply squeeze the beans out of the pods and enjoy them as is, or sprinkle with some additional seasoning like garlic powder, chili flakes, or soy sauce for added flavor.
32. Coconut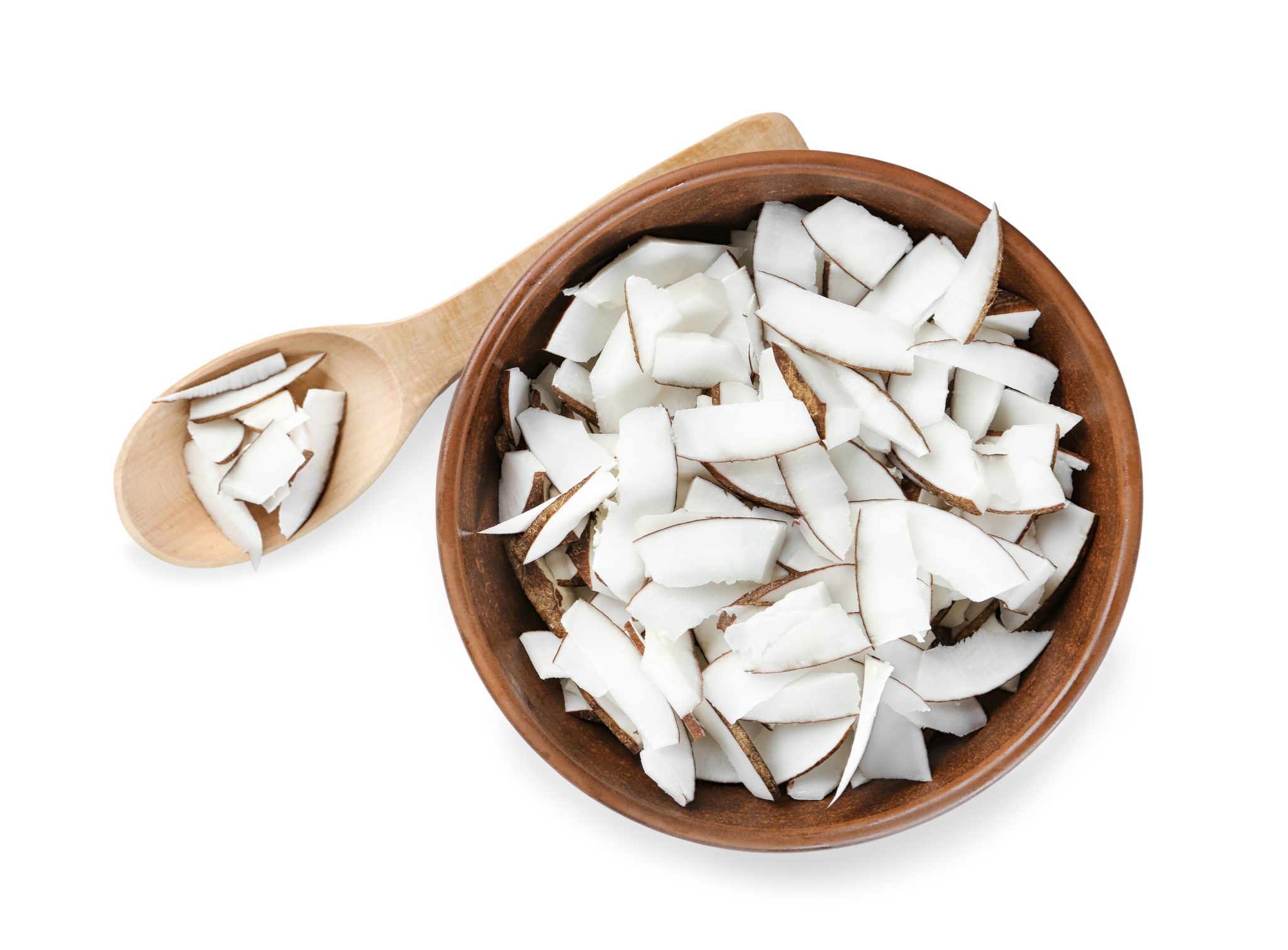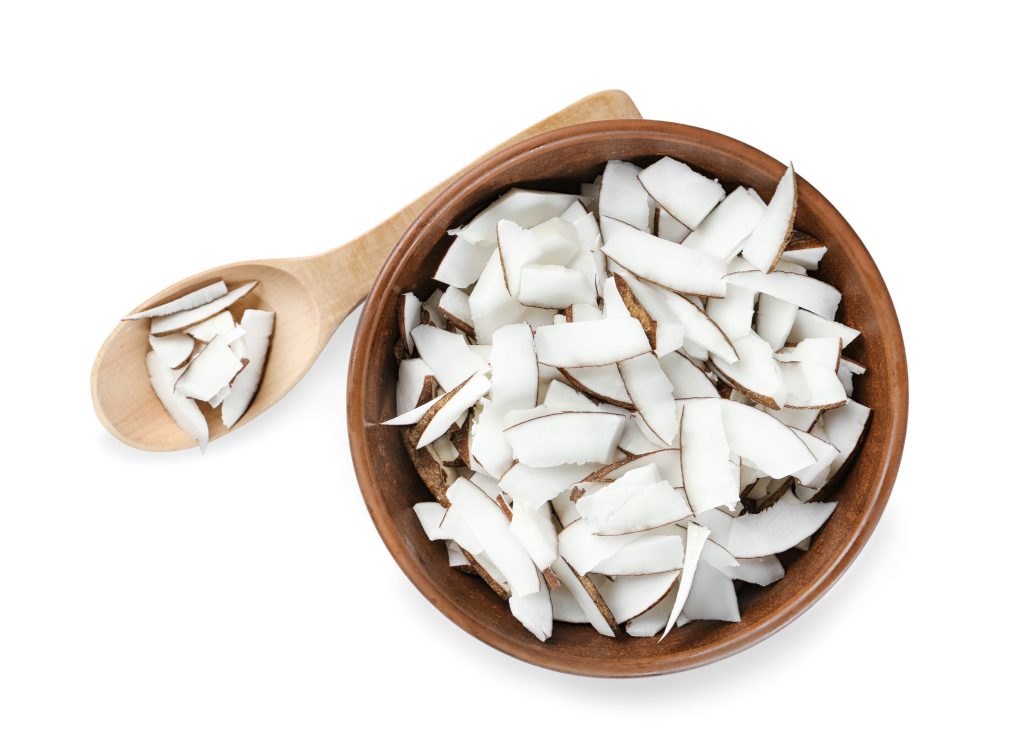 Unsweetened coconut offers a delicious low-carb snack option, whether as flakes, chips, or shreds. Enjoy coconut flakes on their own as a crunchy treat, or sprinkle them over yogurt or a smoothie bowl for added texture and flavor. Try mixing them with nuts and sugar-free chocolate chips for a low-carb trail mix option.
33. Yogurt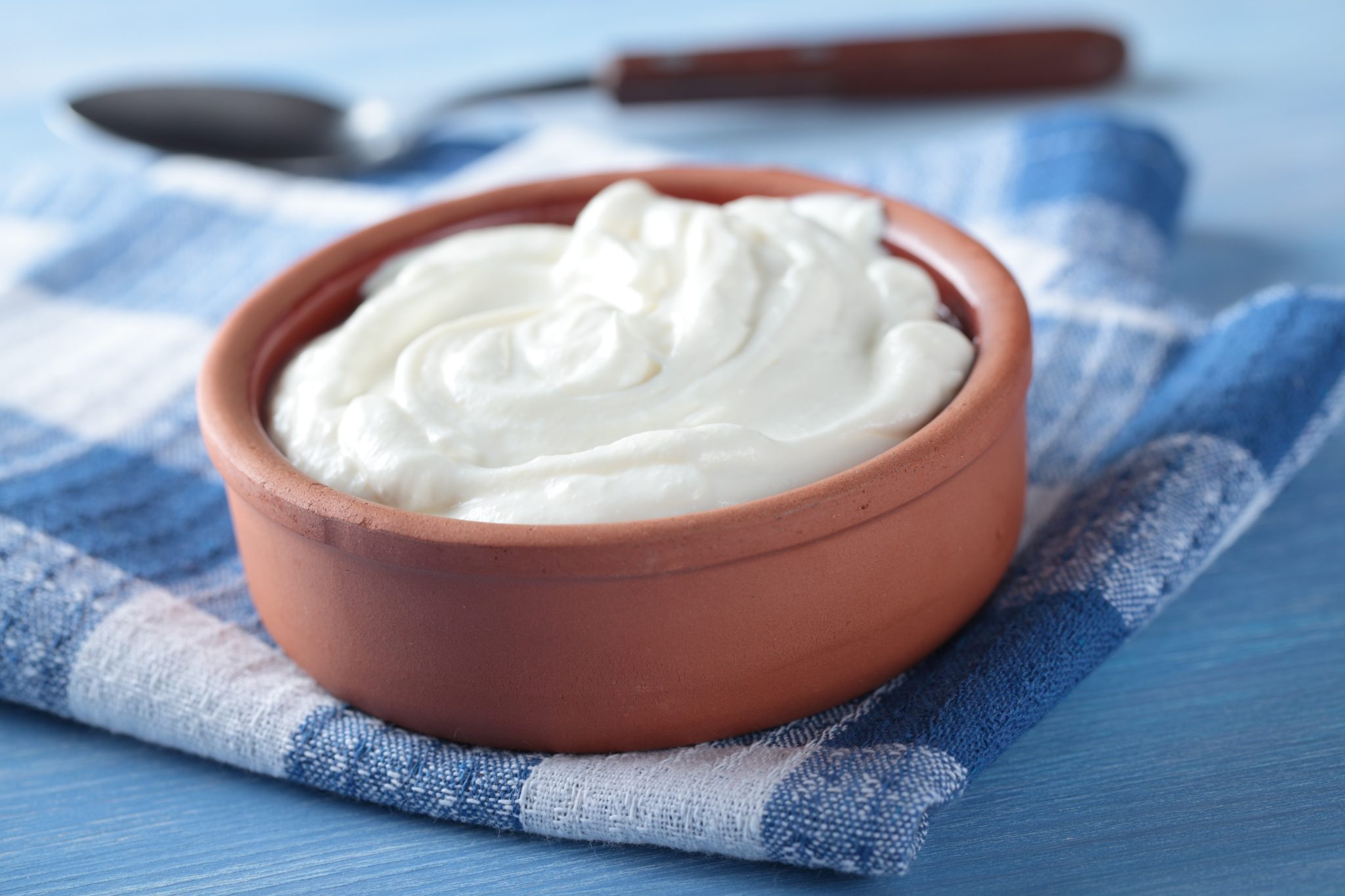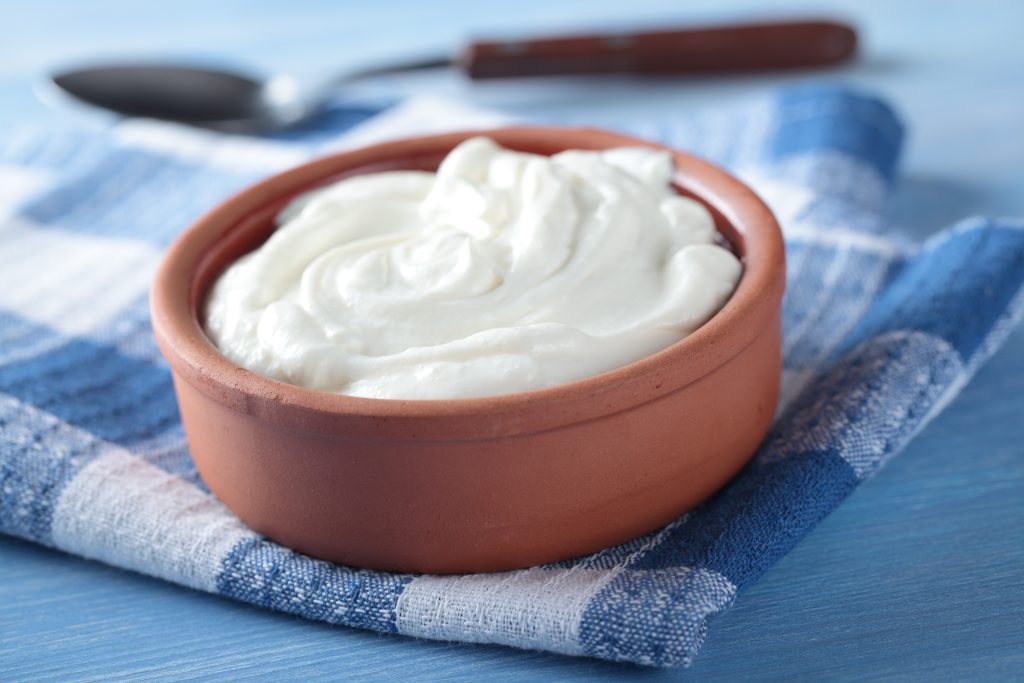 Yogurt, especially Greek yogurt, is a versatile and low-carb snack. Opt for plain, unsweetened varieties to keep the carb count down. For added texture and healthy fats, stir in some berries, nuts or seeds. It's also great as a base for smoothies or mixed with spices for a savory dip.
34. Artichoke Hearts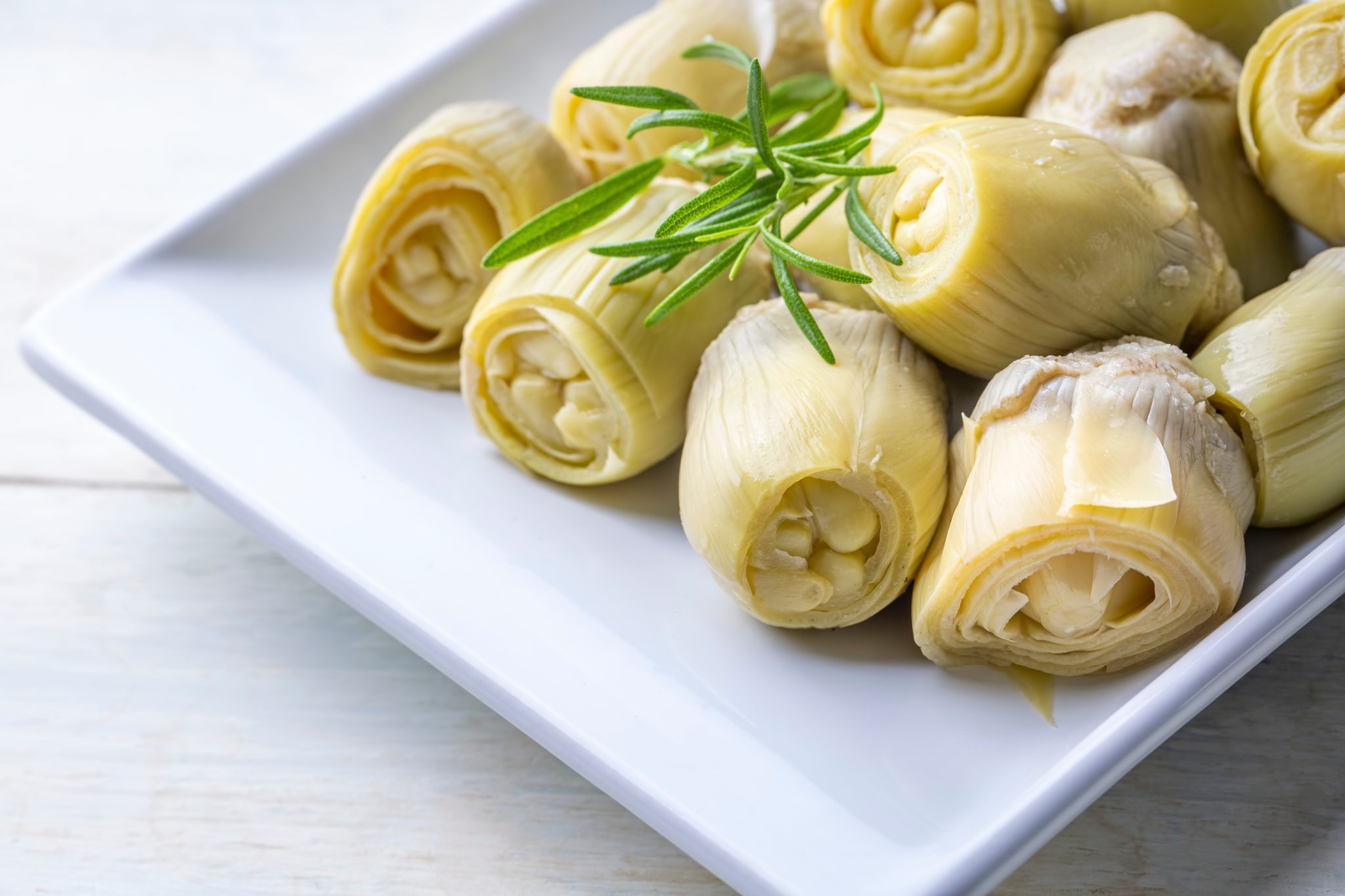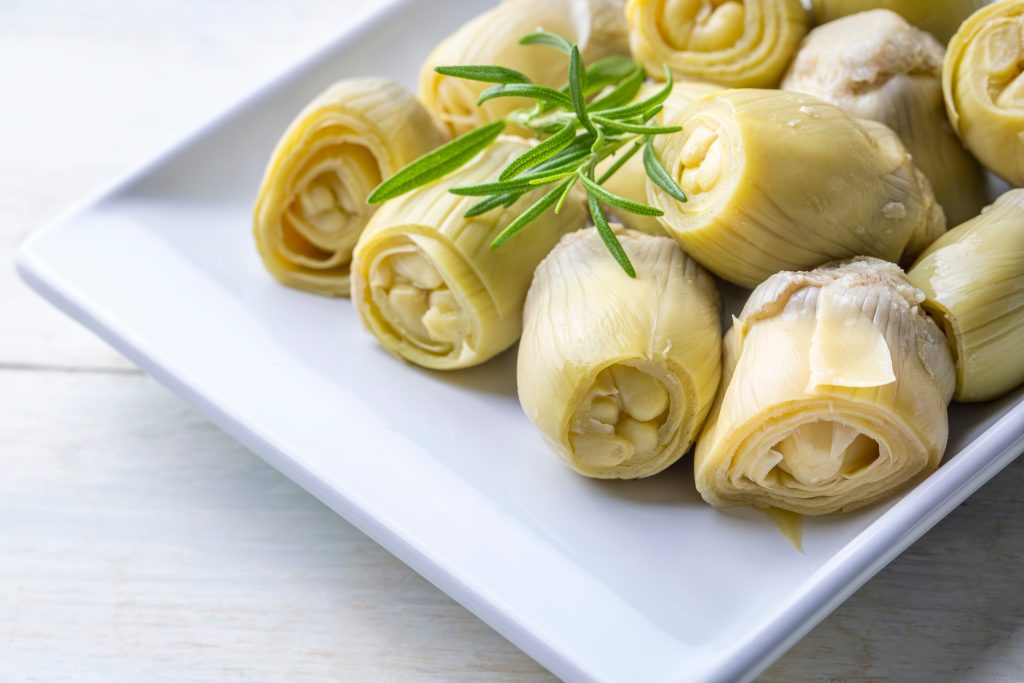 Jarred artichoke hearts and marinated mozzarella balls make a fantastic low-carb snack that is flavorful, satisfying, and quick to prepare.
35. Tomatoes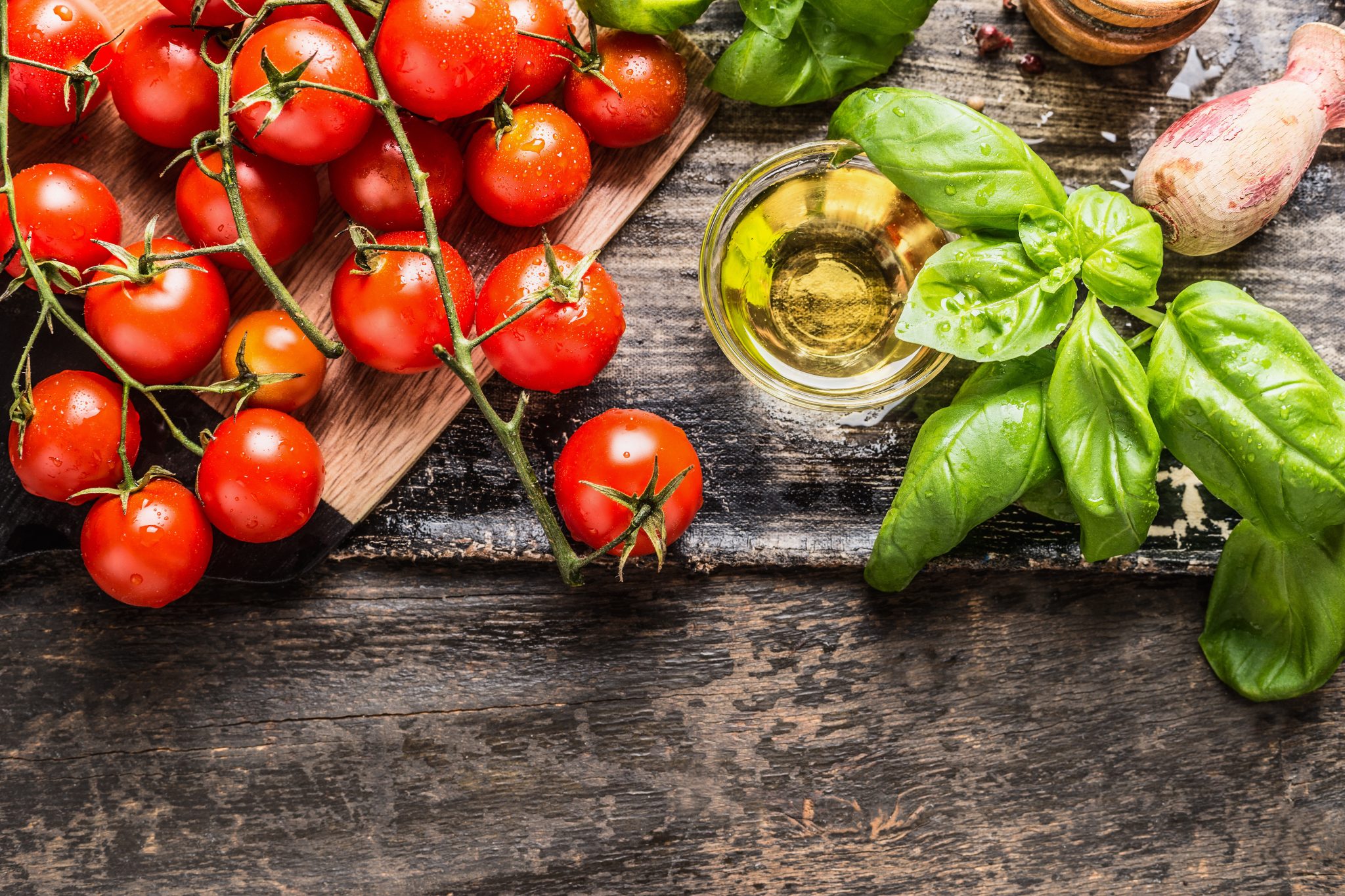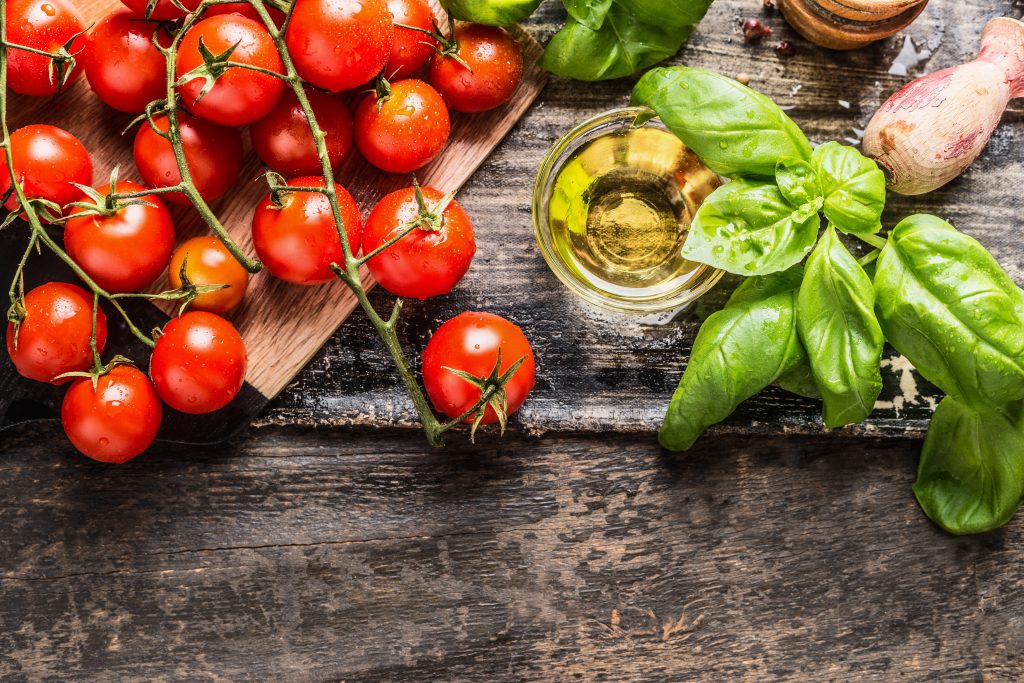 While slightly higher in natural sugars, Tomatoes can still be enjoyed in moderation as a low-carb snack. Cherry tomatoes or grape tomatoes make convenient bite-sized snacks. Enjoy them as a simple snack with cheese slices or a drizzle of olive oil.
A helpful tip for snacking on a low-carb diet is to eat more protein. This will help reduce the desire to snack frequently by making you feel fuller. It's important to be mindful of low-carb snacks that are highly processed and may contain artificial additives. Prioritizing whole, minimally processed options whenever possible can help strike a balance that suits your taste and goals.
Low Carb at Costco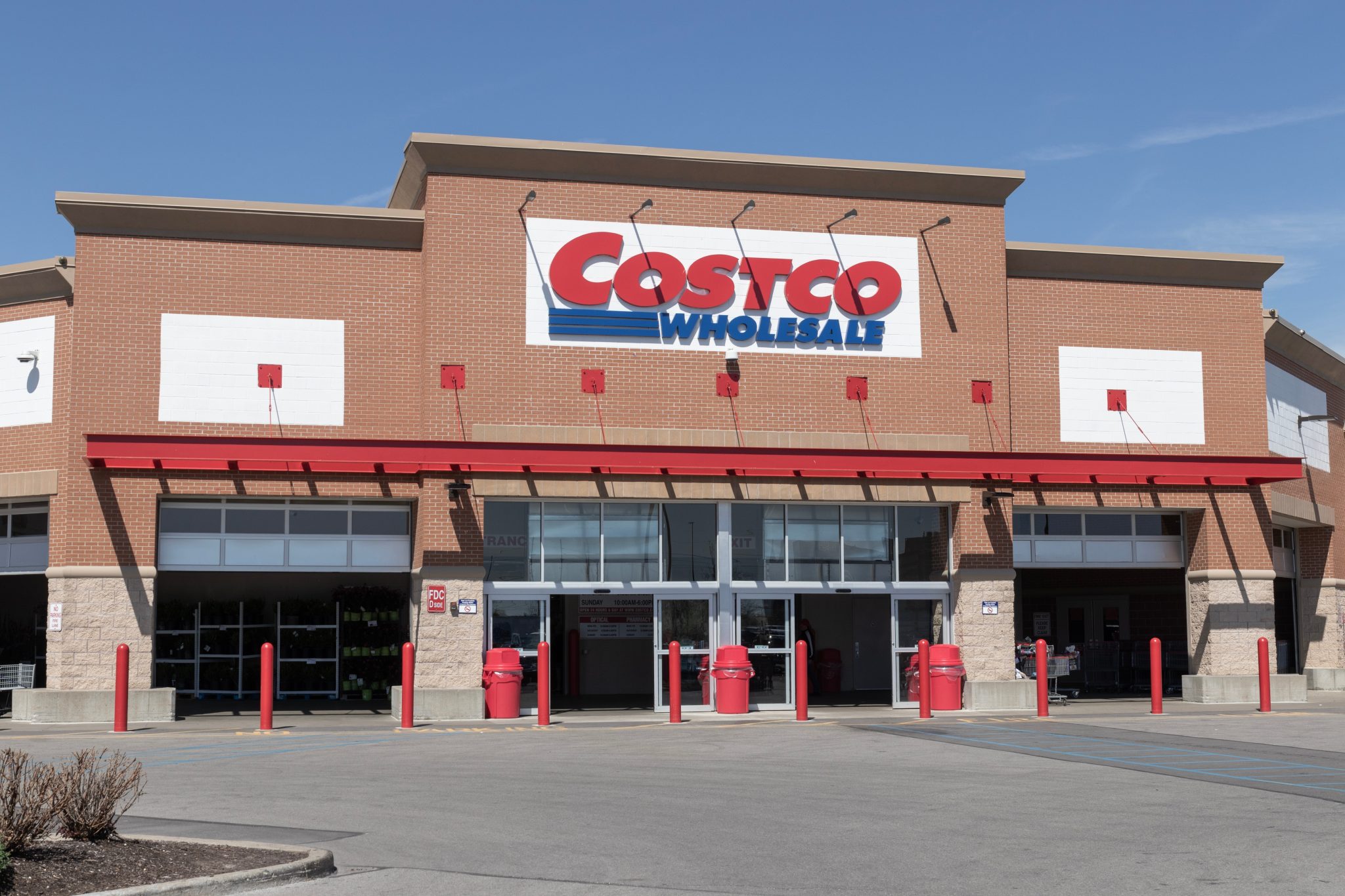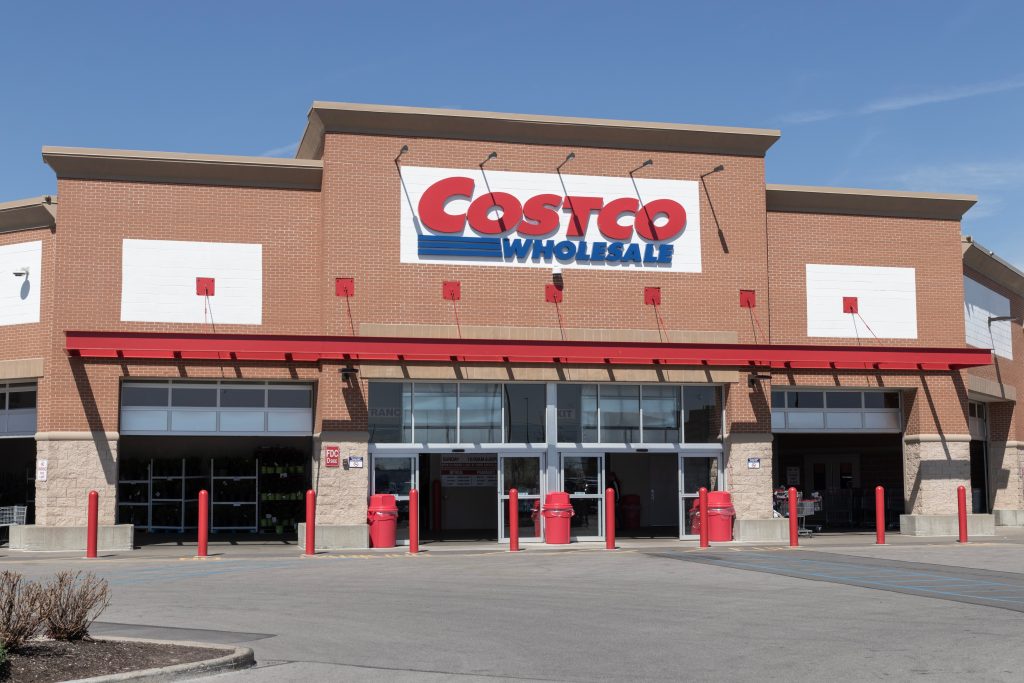 Over 50 Fantastic Low Carb and Keto Finds at Costco
Low Carb at ALDI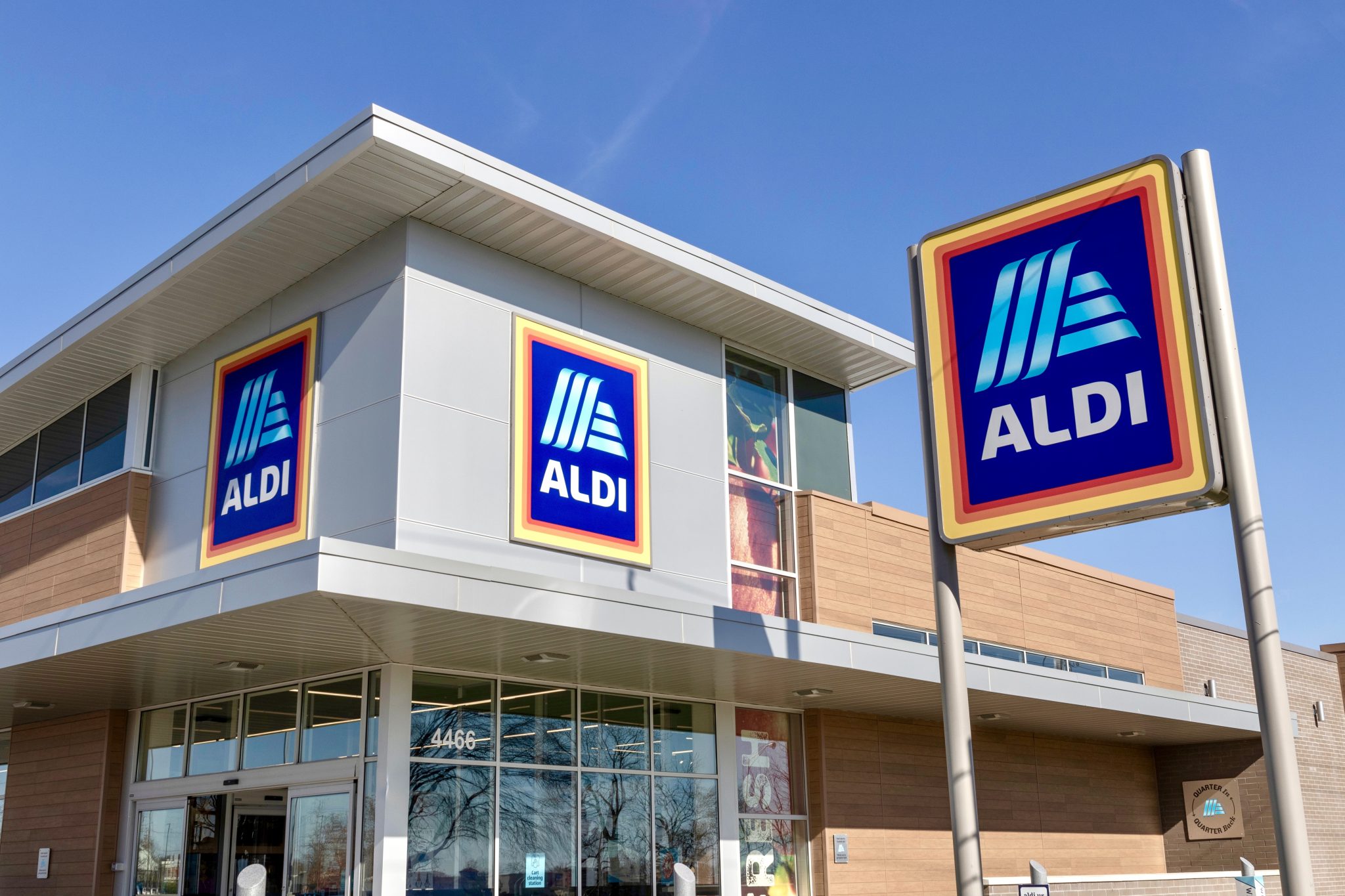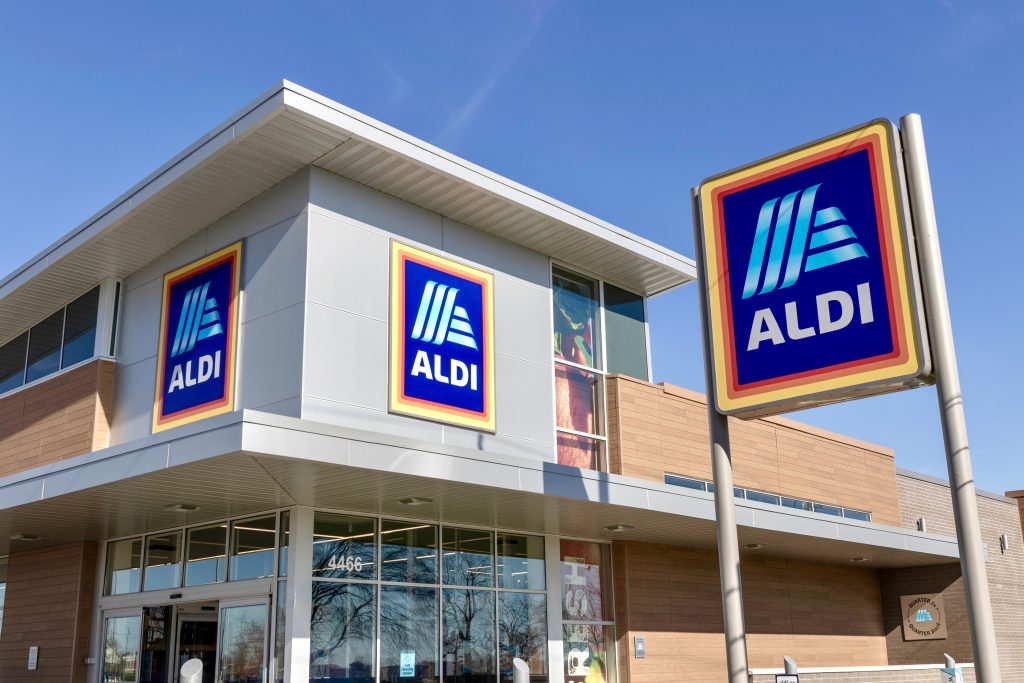 25 Great Low Carb and Keto Finds at ALDI
Low Carb at Trader Joe's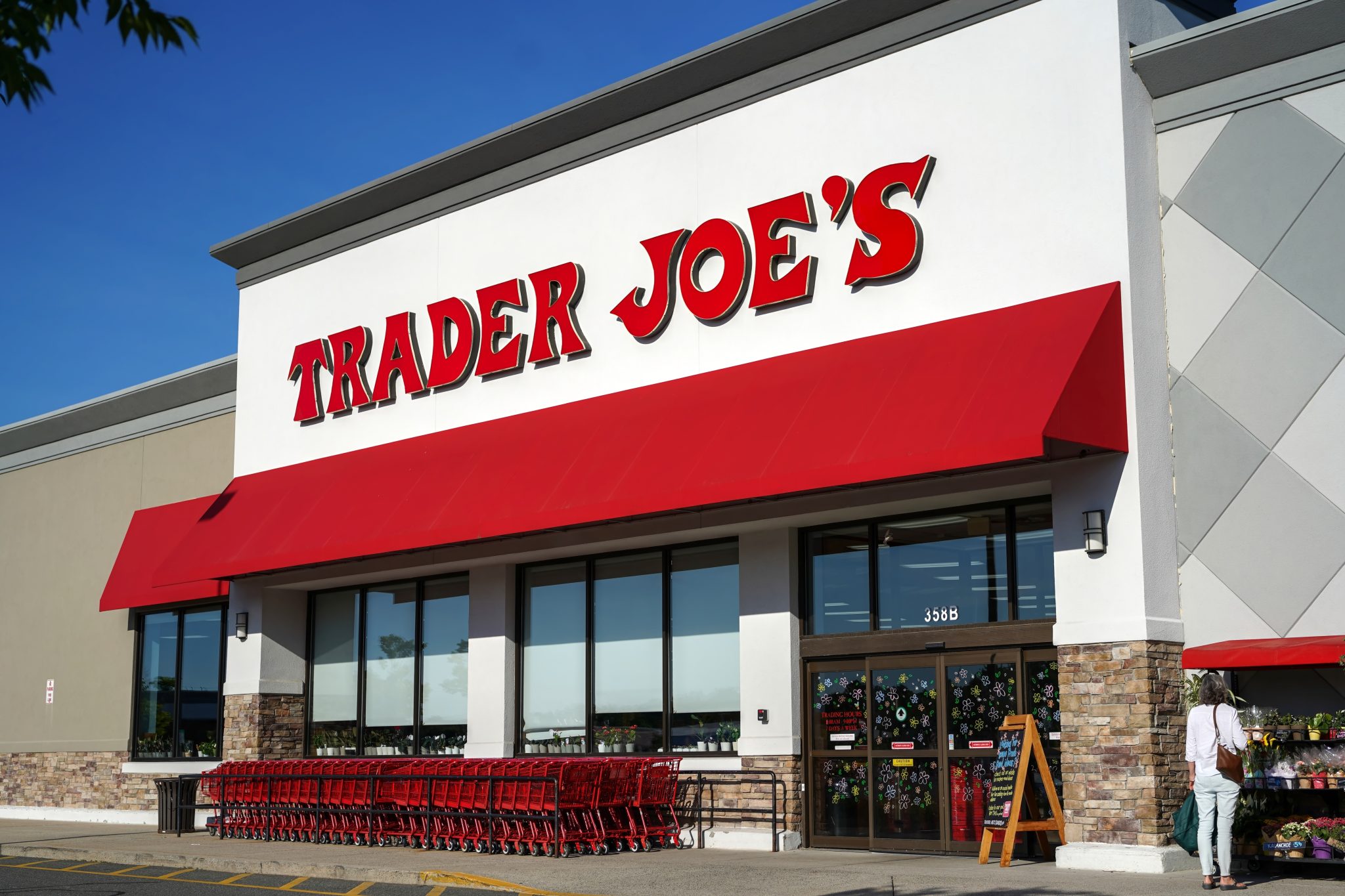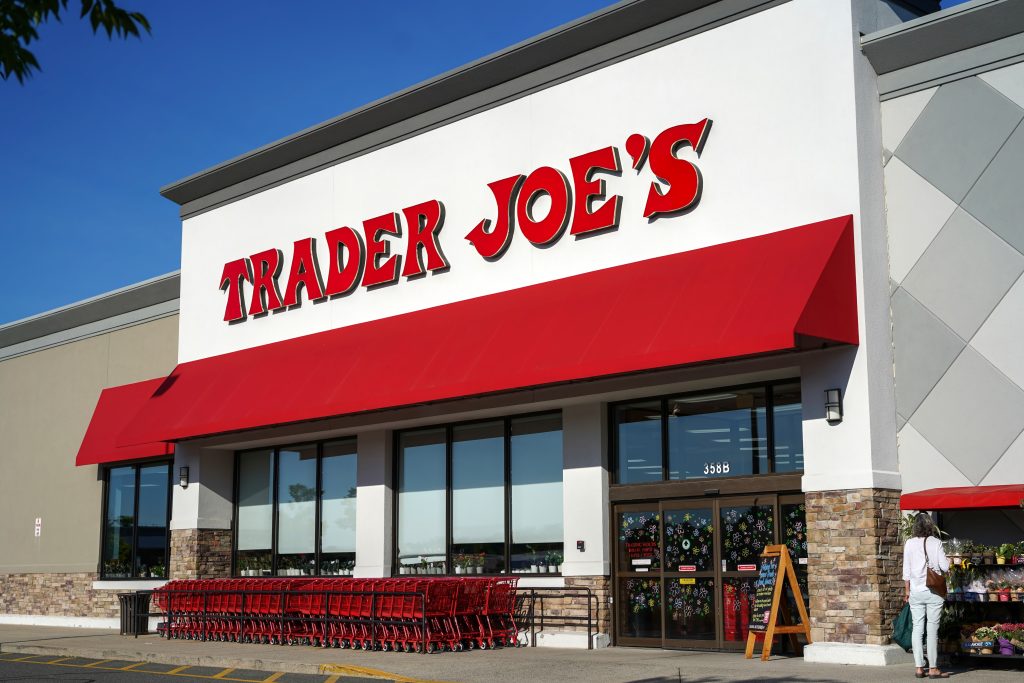 28 Amazing Low Carb and Keto Finds at Trader Joe's
Low Carb at Sam's Club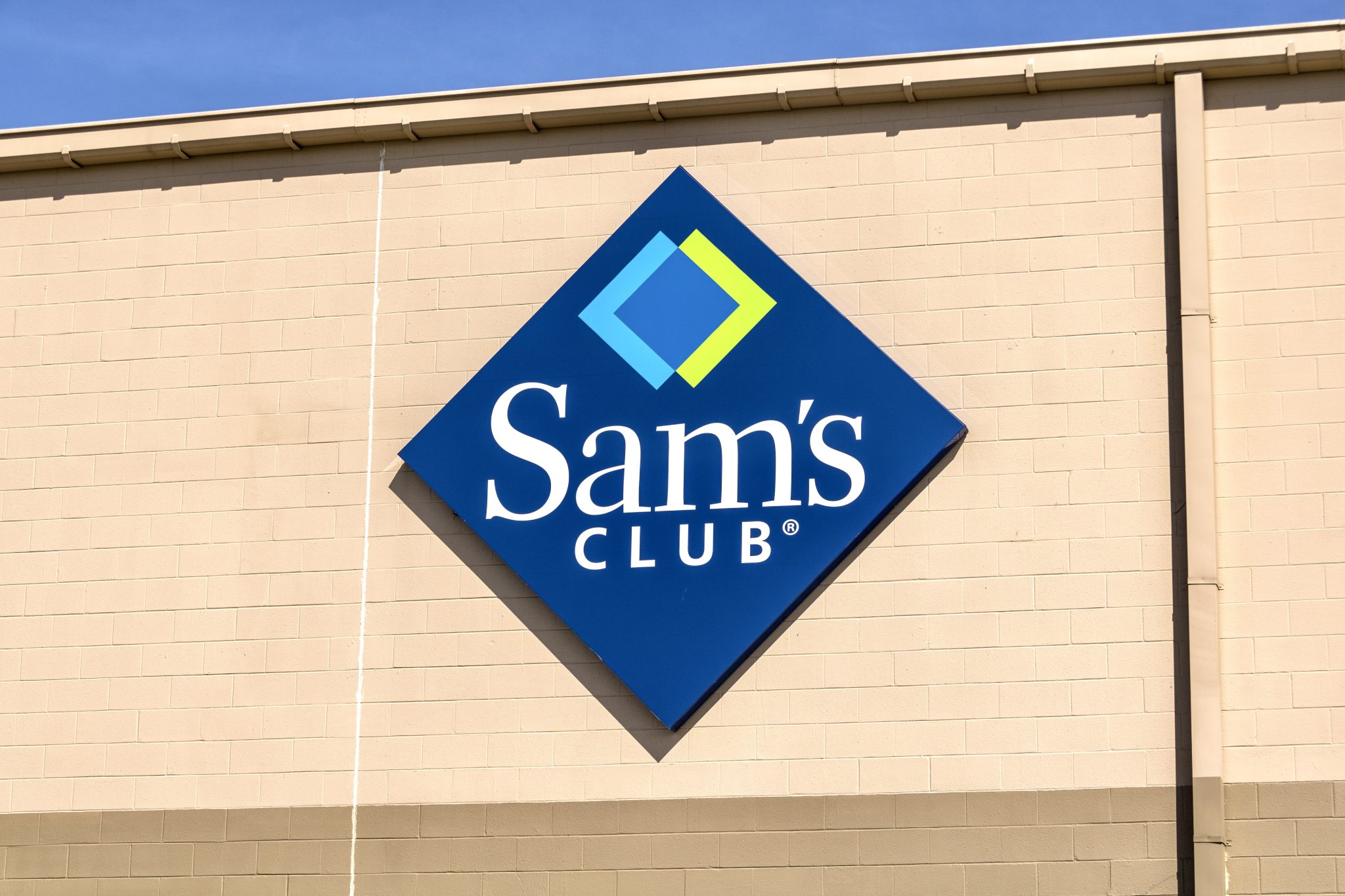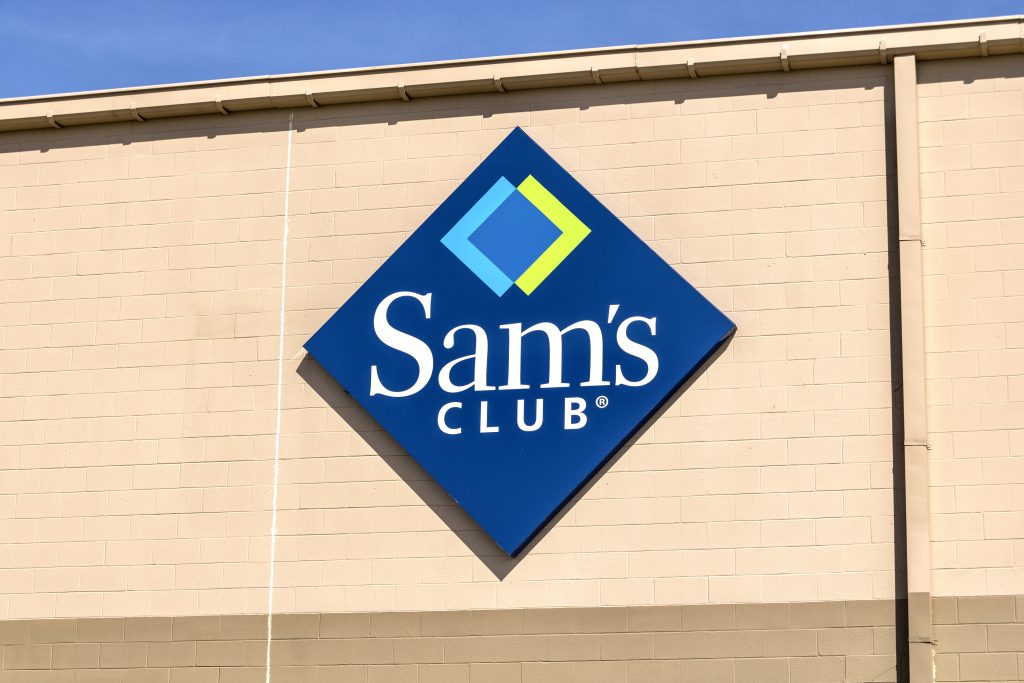 30 Best Low Carb and Keto Finds at Sam's Club
Author: Natasha Newton (Natasha's Southern Flavor)
Natasha is the founder of Natasha's Southern Flavor. She has a passion for sharing delicious family friendly low-carb recipes that are easy to make and use readily accessible ingredients. Natasha has published three bestselling cookbooks. Her books and recipes have been featured by CNET, Delish, Mindbodygreen, Parade and Women's Health. She enjoys traveling and spending time with her husband, two adult children, and three furbabies.
Read more about Natasha here.