Sometimes you can't decide if you want cookies or brownies.  I have the perfect solution, make both!
A Brookie is the perfect combination of brownies and cookies.  The first Brookie I tried was at Rafferty's restaurant back in the 90's.  I knew I had to make a keto version of the brookie.  Instead of using a regular baking pan I decided on a cast-iron skillet.  Cast-iron holds and retains heat very well making it perfect for brownies, cobblers and more.  Besides that I really like the rustic look it gives desserts.  If you don't have a skillet like this you can use a round or square baking pan.  Make sure to grease it well or use parchment paper.
The Brookie is delicious on its own but if you want to take it to the next level, serve it warm with a scoop of your favorite keto ice cream!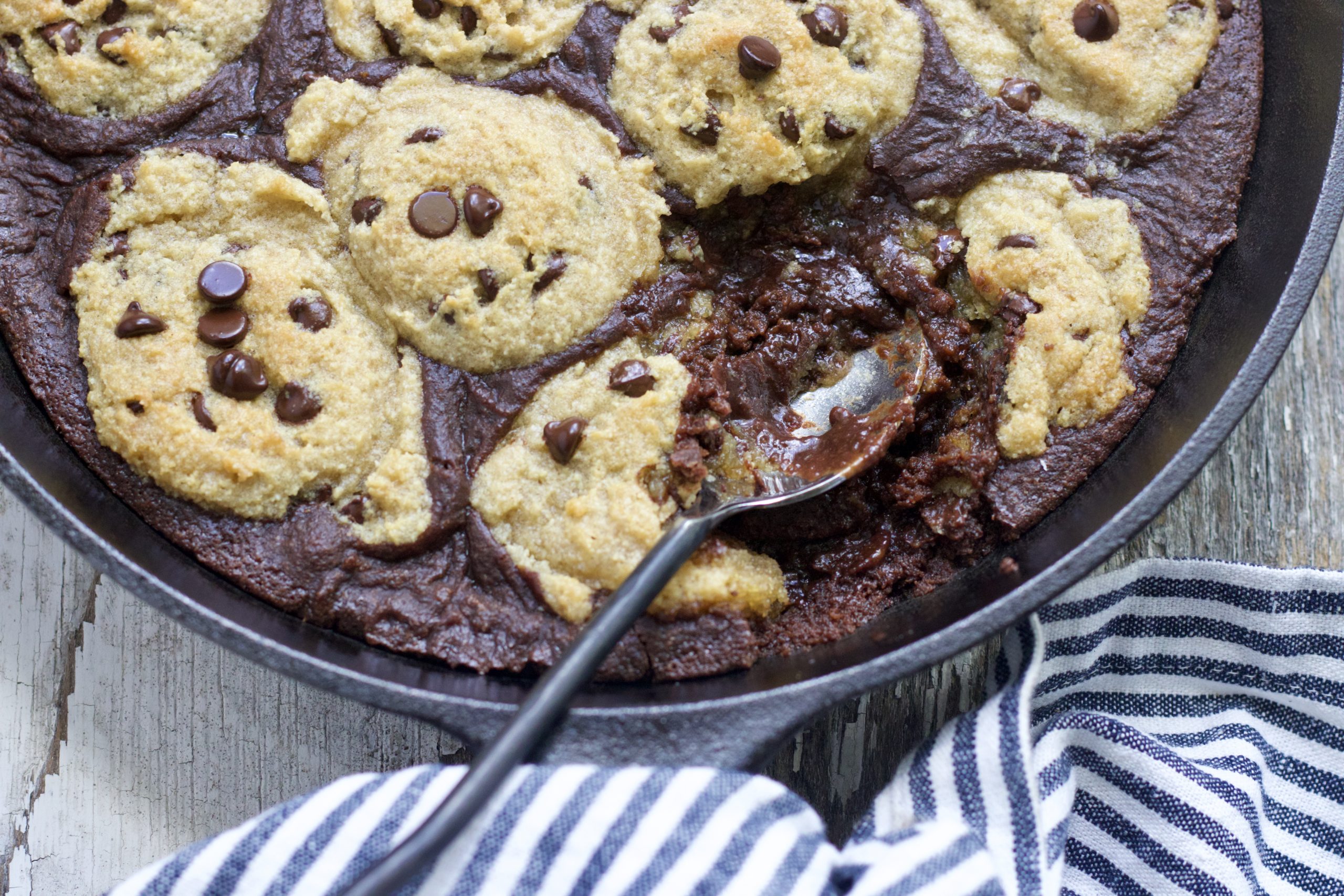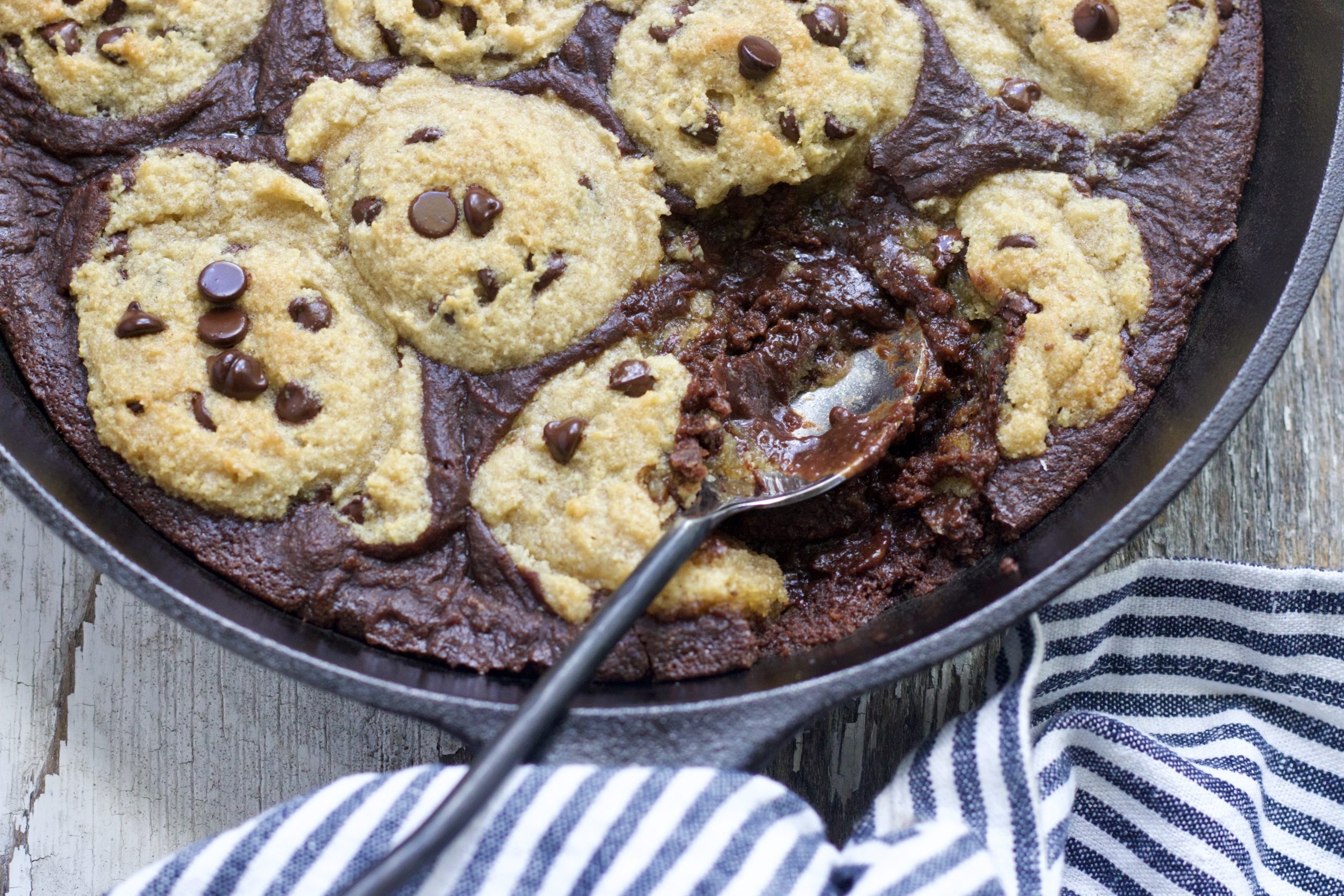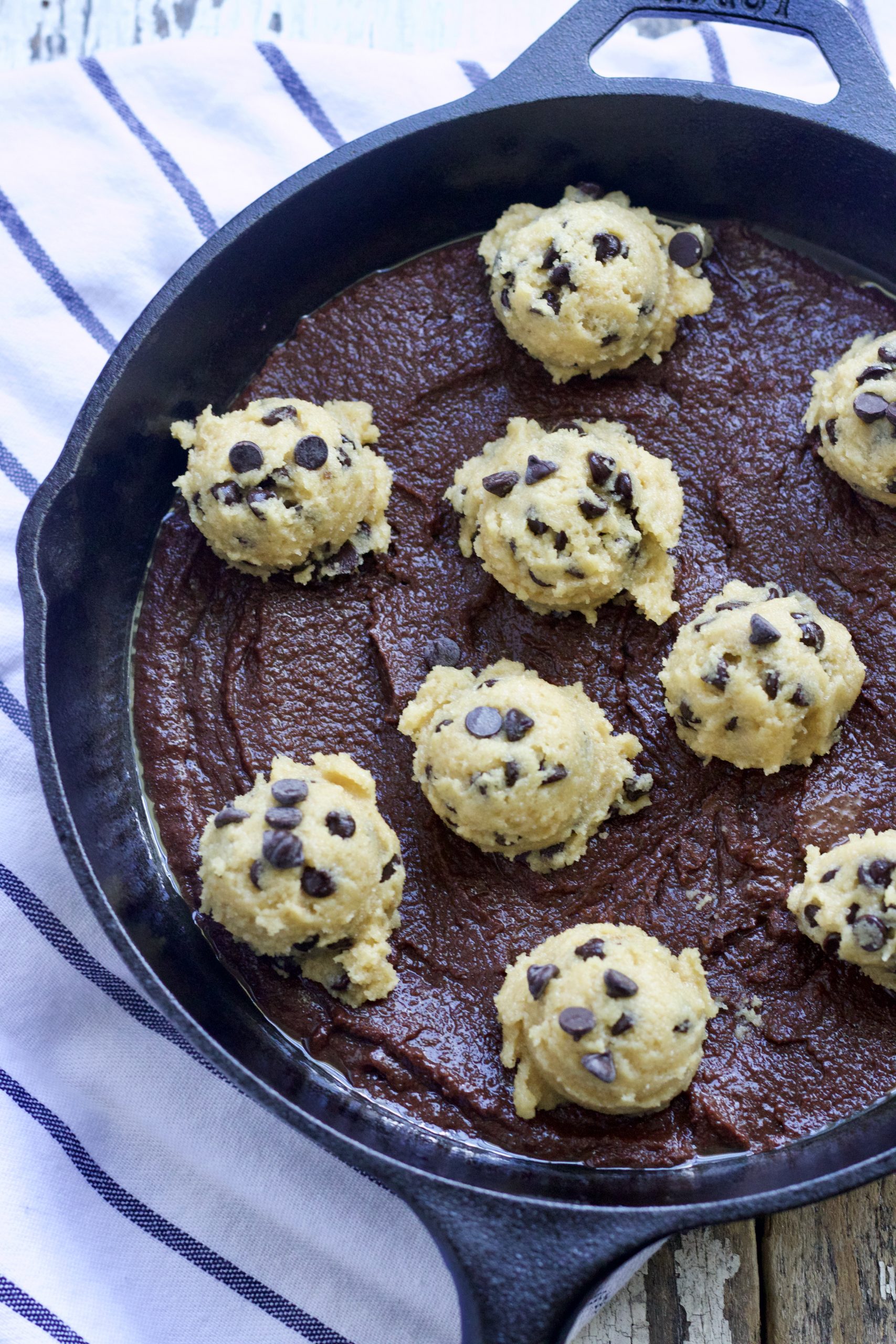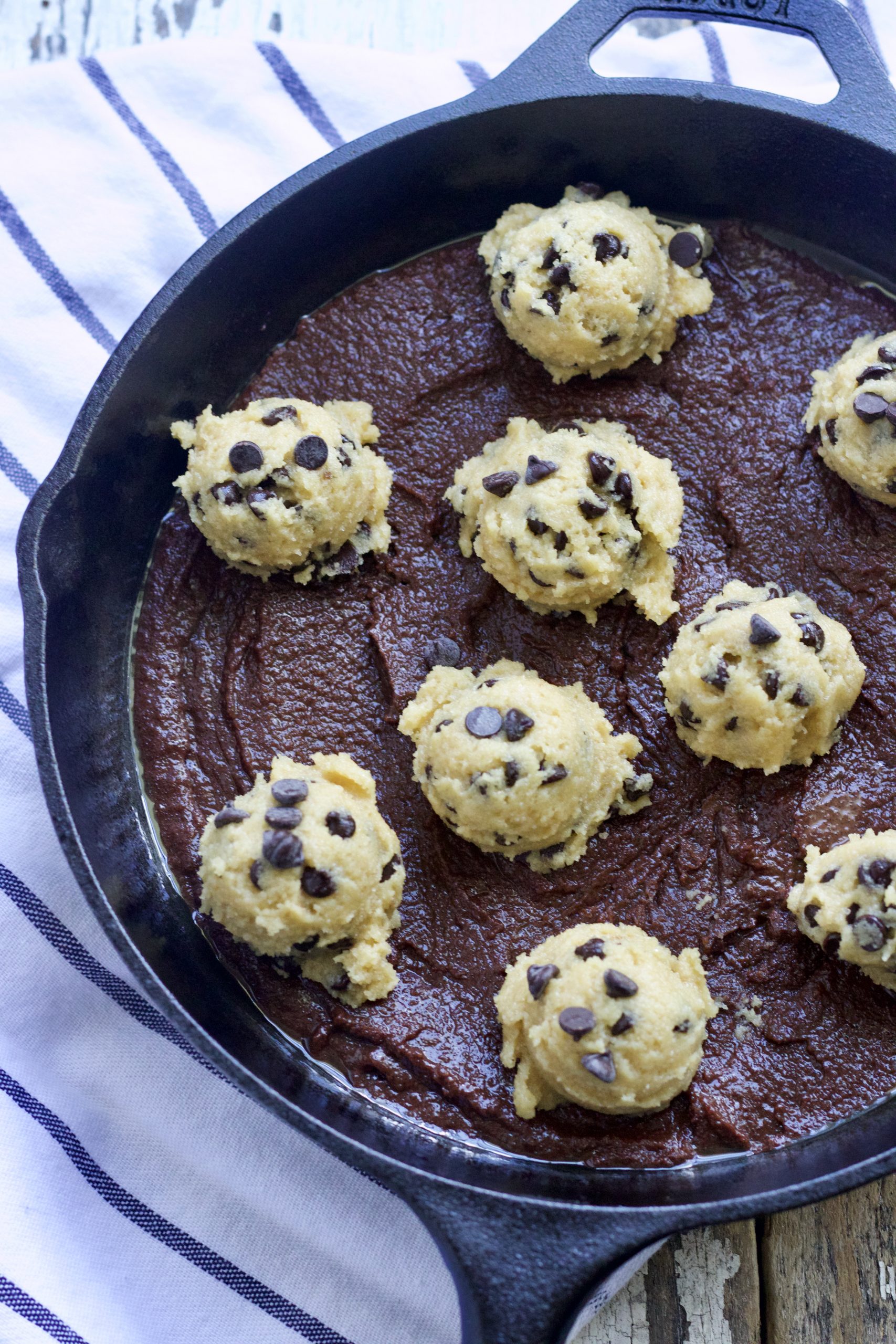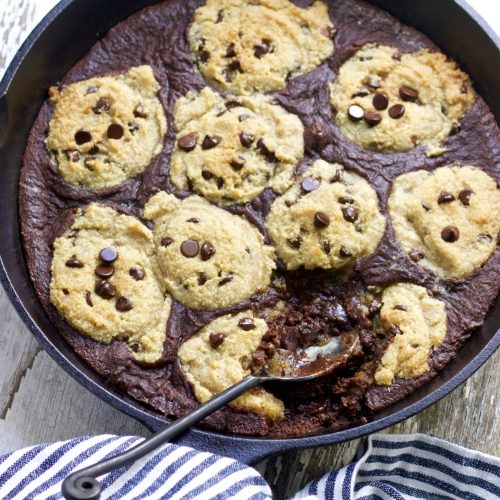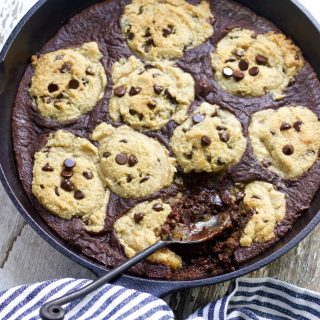 Instructions
Preheat oven to 350 degrees. Grease a 10-inch cast iron skillet.

In a large bowl, microwave the chocolate and butter, stirring every 30 seconds until melted. Stir until well blended. Stir in sweetener and vanilla. Add eggs one at a time, stirring after each. Stir in almond flour a little at a time and mix until combined. Set aside.

In a small bowl, whisk the almond flour, baking soda, xanthan gum and salt.

In a large bowl, mix together the butter, sweenter, brown sugar substitute and vanilla. Add egg and stir until well combined. Add in almond flour mixture a little at a time, stirring after each addition. Fold the chocolate chips into the batter.

Spread brownie batter evenly in the skillet. Use a cookie scoop to drop cookie dough evenly across the top of brownie batter. Bake for 25-30 minutes. The edges of the cookies will be slightly brown, it's okay if they are still soft. It's great served warm but you can let it complely cool and slice it. It will firm up as it cools.
Notes
10 servings
Net Carbs 3.6g
Total Carbs 10.2g
Calories 333
Fat 29.7g
Protein 8.9g
Fiber 6.5g