A delicious blueberry galette for brunch or dessert.  I use the famous fathead dough for this open faced pie.  I make my fathead dough a little differently than most,  I like to chill the dough.  I find it easier to work with.  Make sure to use fresh blueberries.  Frozen berries will add too much moisture resulting in a soggy pie.  I hope you enjoy it!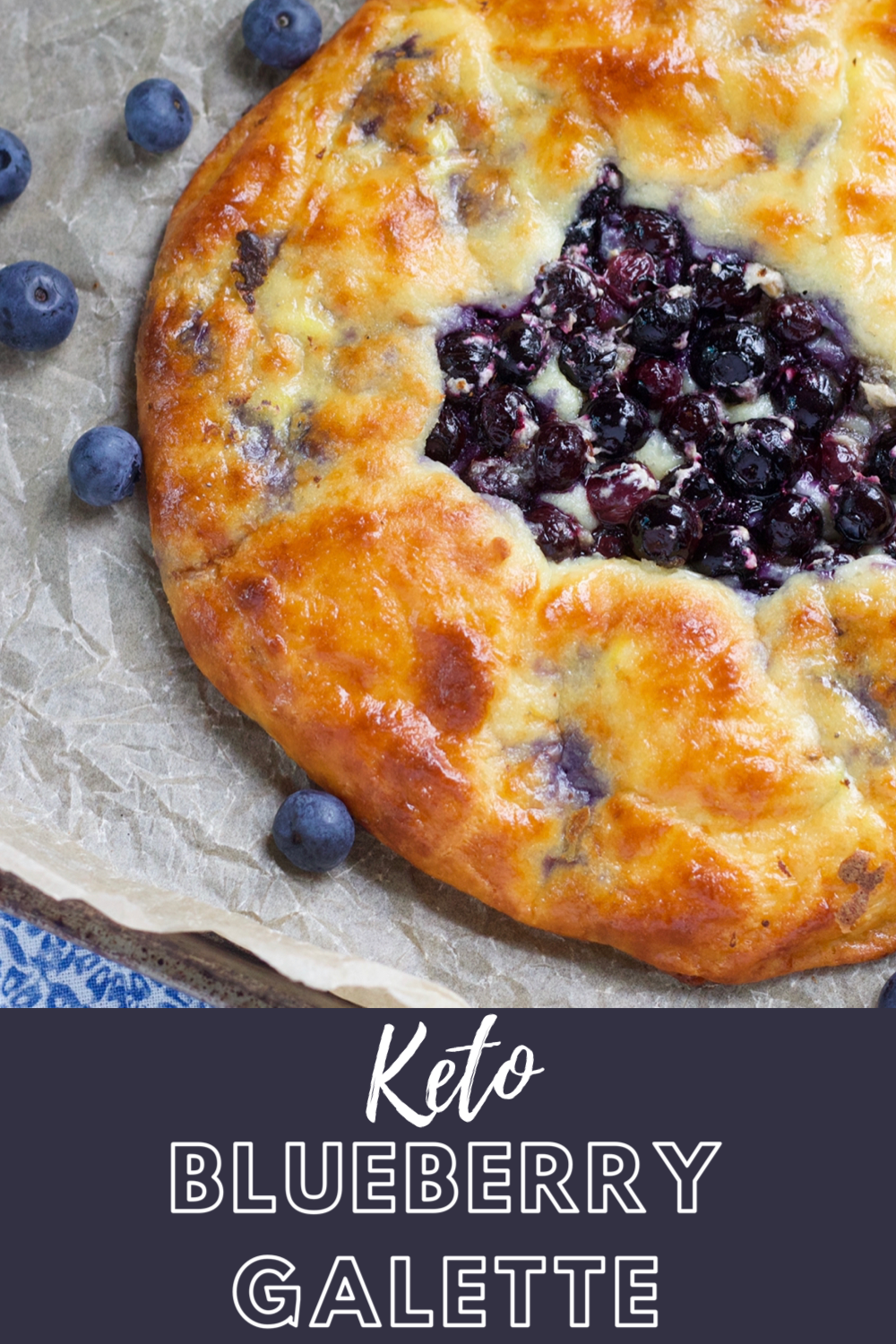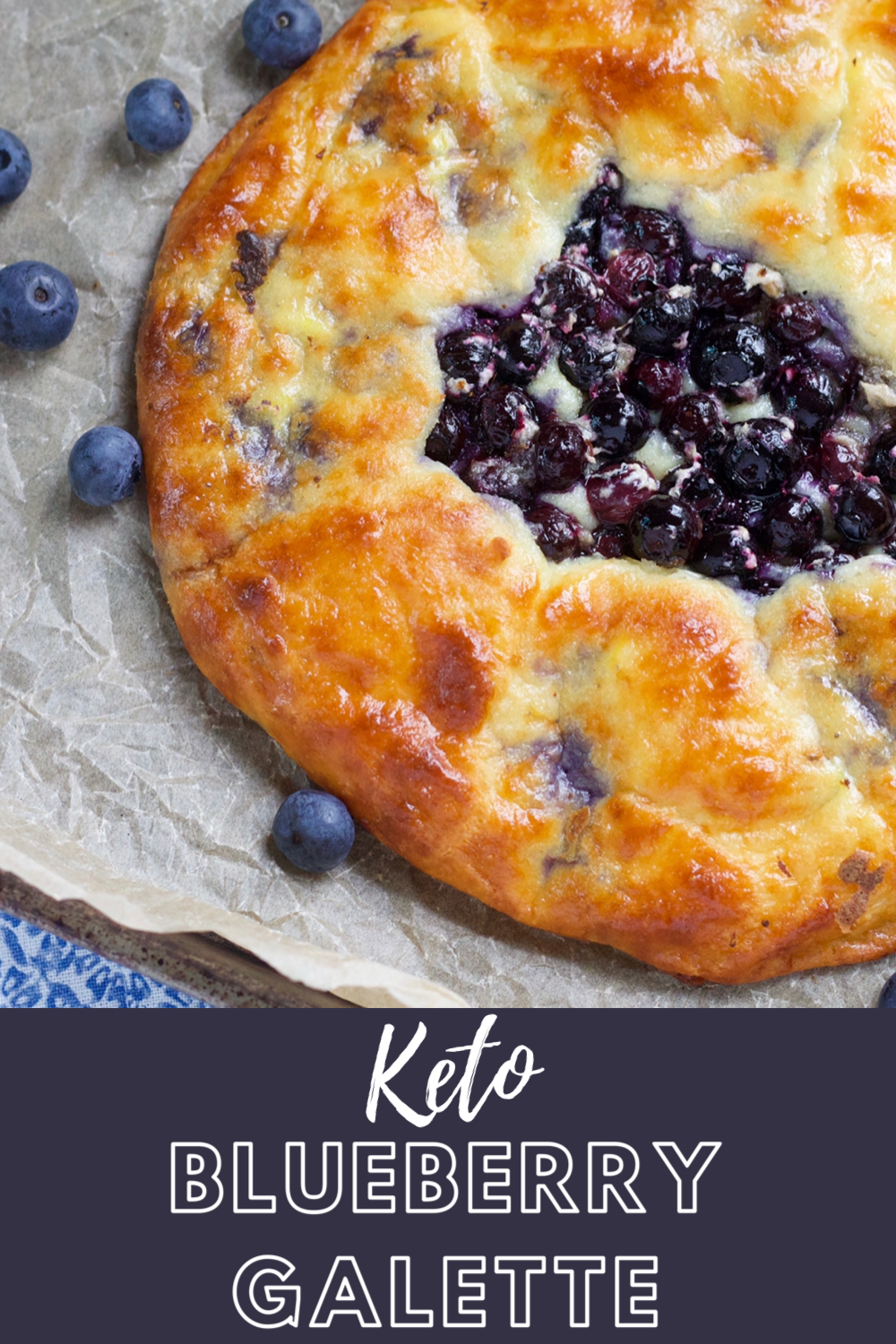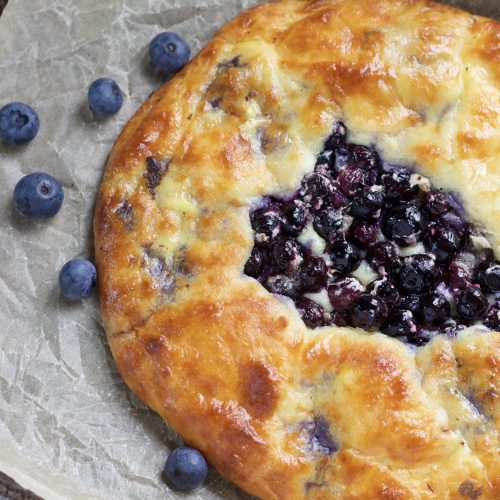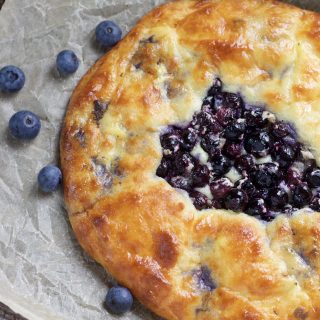 Ingredients
Filling ingredients
1 1/2

cups

fresh blueberries

1

tablespoon

Sweetener

1

teaspoon

lemon juice

1

teaspoon

vanilla extract

1/2

teaspoon

xanthan gum
Instructions
Preheat the oven to 400 degrees.

In a small bowl, stir together the almond flour, sweetener and baking powder until well combined.

Put the mozzarella and cream cheese in a large bowl. Microwave for 90 seconds, stirring every 30 seconds. Stir until melted and smooth.

Add the almond flour mixture and 1 egg to the cheese mixture and stir to combine. Microwave for 10 seconds and stir again. Stir dough until completely combined and dough comes together. Place dough back in the bowl. Cover tightly and refrigerate for 20 minutes.

In a medium bowl, combine all the filling ingredients. Stir until the blueberries are coated.

Remove the dough from the refrigerator and place it between two sheets of parchment paper. (You can sprinkle powdered sweetener or almond flour on the bottom sheet to reduce sticking.) Use a rolling pin to roll the dough in a large circle. (doesn't have to be perfect) Peel off the top piece of parchment paper and gently transfer bottom layer with the dough onto a rimmed sheet pan.

Spoon the blueberries into the center of the dough, leave about 2 inches around the edges. Gently fold in and pleat the edges of the dough, leaving the center open.

Whisk egg in a small bowl. Use a pastry brush to coat the dough with the egg.

Bake for 15-20 minutes, until golden brown. Let cool for 15 minutes before cutting and serving.
Notes
8 Slices
Per Slice:
Net Carbs 4.7g
Total Carbs 7.1g
Calories 216
Fat 15.5g
Protein 15.2g
Fiber 2.4g