Never Leave Costco Without These 10 Absolute Must-Haves
This post may contain affiliate links.
For countless loyal customers, Costco has become more than just a store. It's a way of life. From its famous rotisserie chicken to its gigantic packs of toilet paper, Costco has a knack for providing essentials that have earned a cult-like following. These products are so beloved that no Costco shopping trip is complete without them! Here are the top 10 things that we never leave Costco without.
Toilet Paper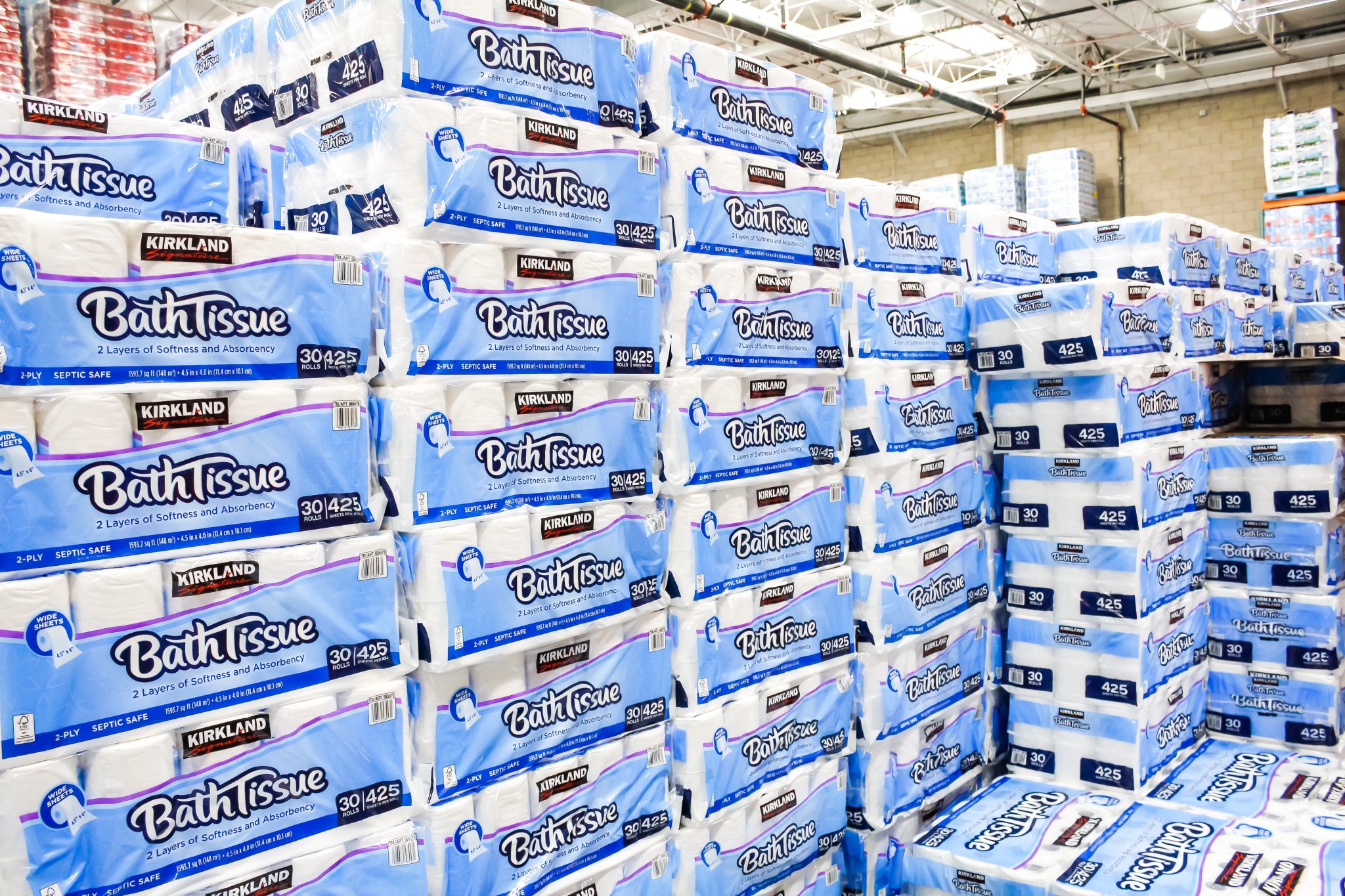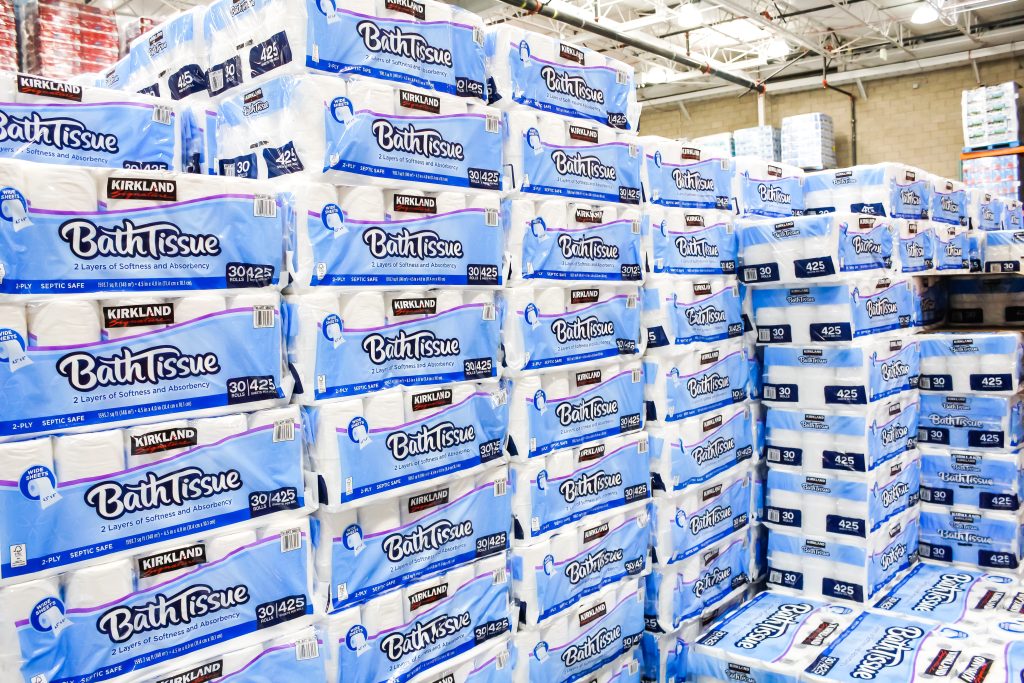 Toilet paper is one of those essential products that everyone needs. The choice of the brand is a personal preference, and while some people prefer Charmin, many Costco members are loyal to Kirkland's brand. The quality of Kirkland toilet paper is excellent, and it comes in bulk, making it a cost-effective option.
Bacon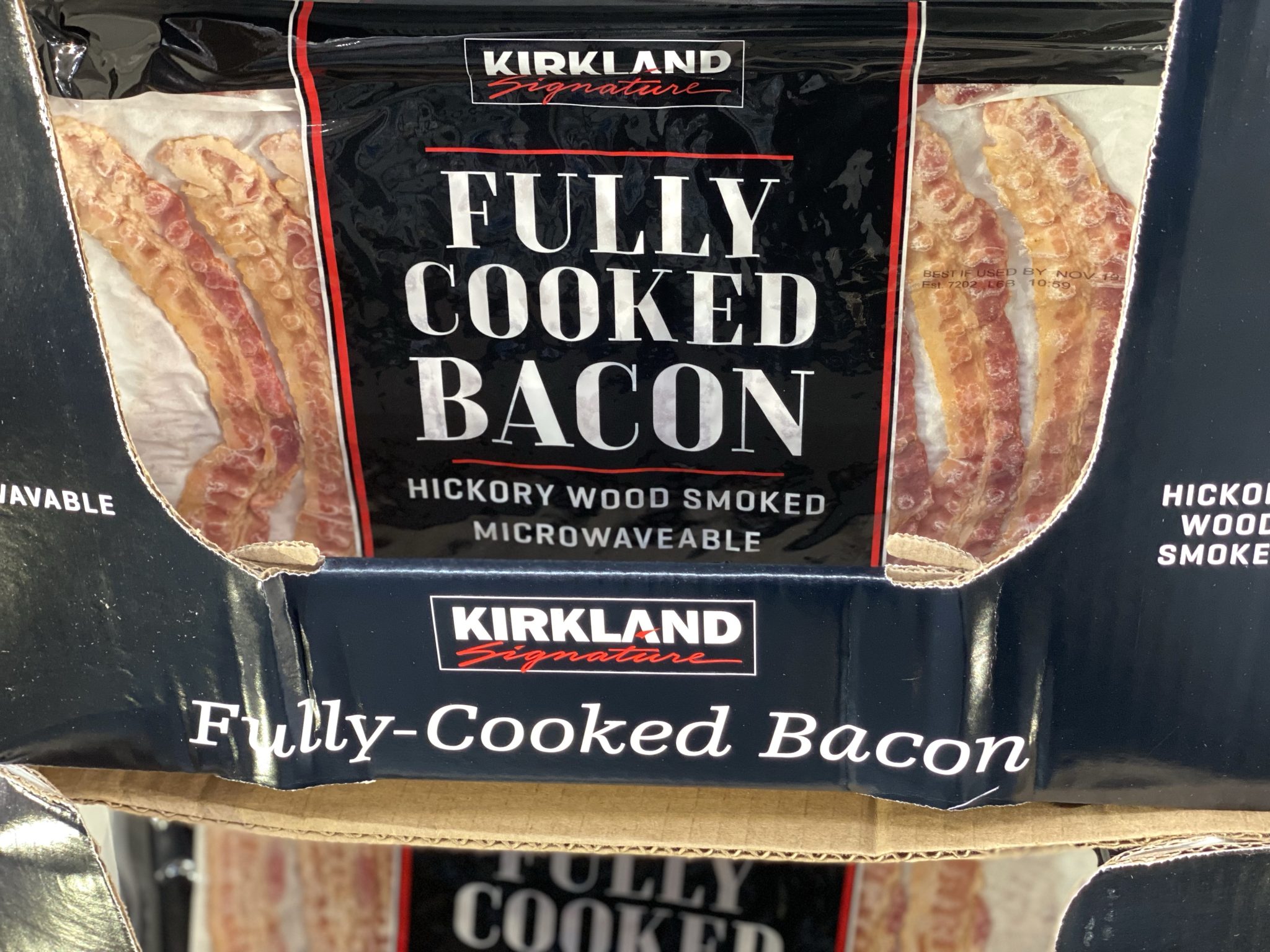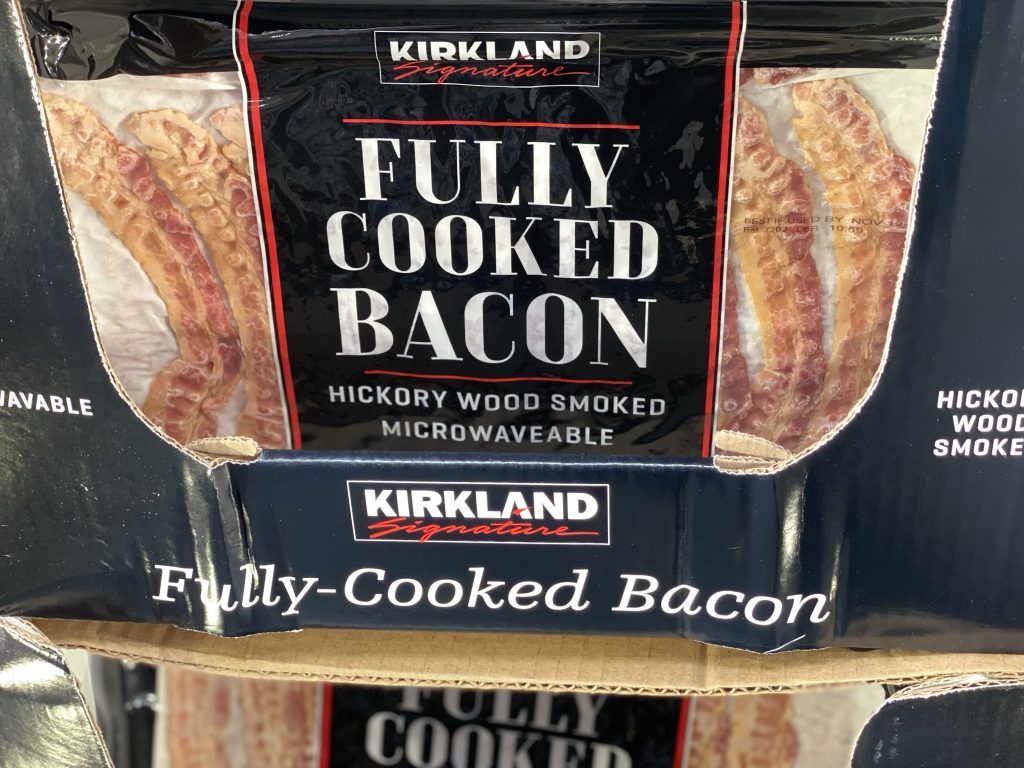 Costco's Kirkland Fully-Dooked Bacon is a favorite for its convenience and exceptional quality. Whether in a rush on busy mornings or simply looking for a quick and easy meal, this bacon is the perfect choice.
Grass-Fed Butter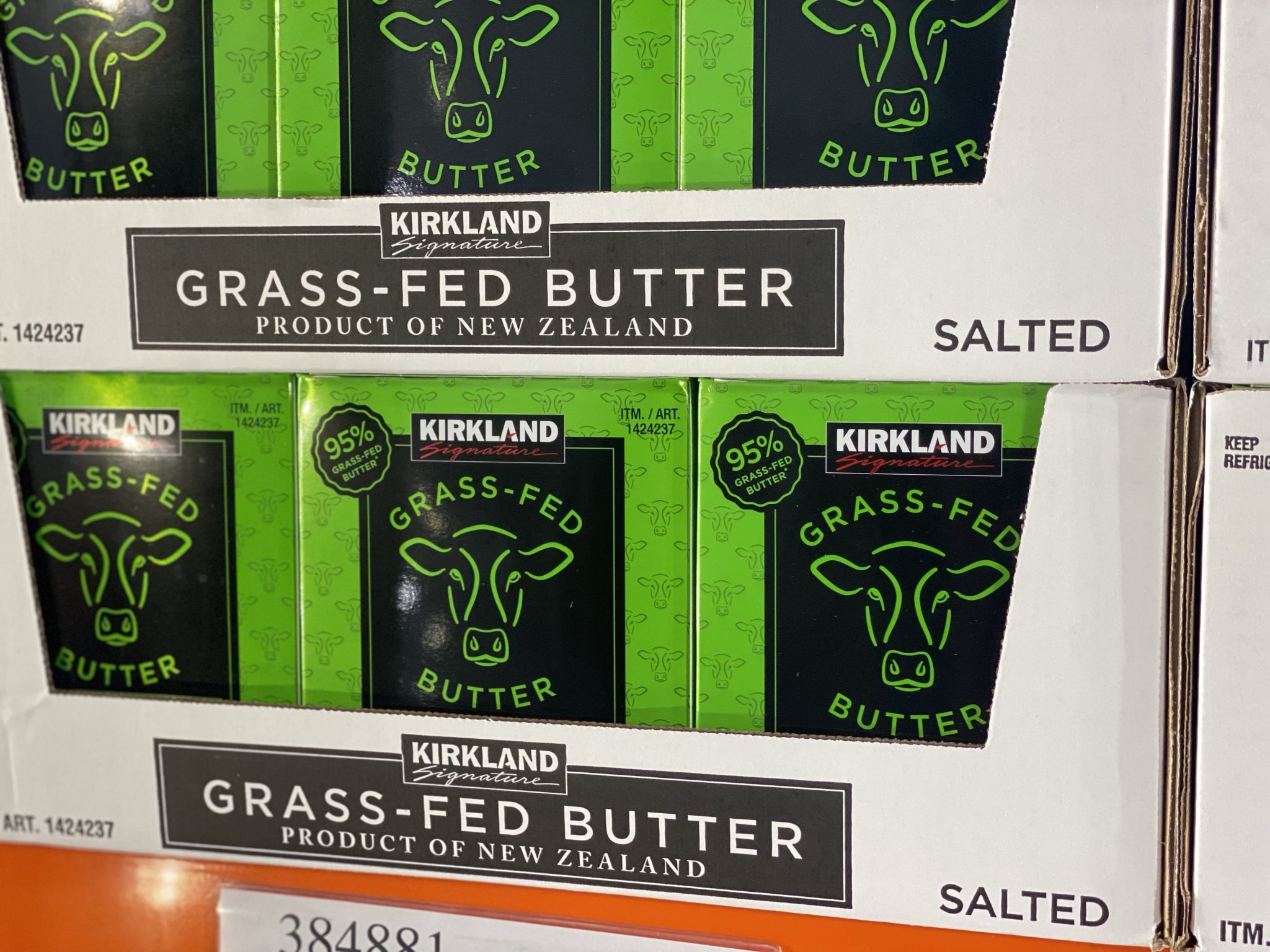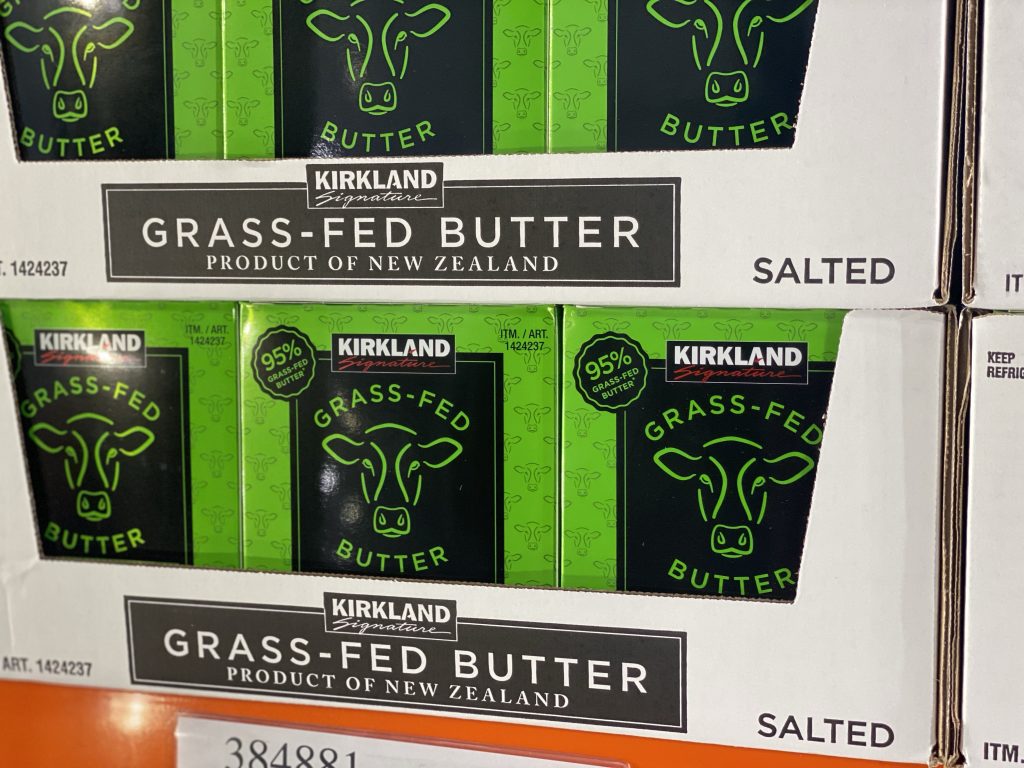 Kirkland Grass-Fed Butter has quickly become a popular choice among Costco shoppers. It is a high-quality option that is comparable in both flavor and quality to the famous Kerrygold butter but at a fraction of the cost.
Rotisserie Chicken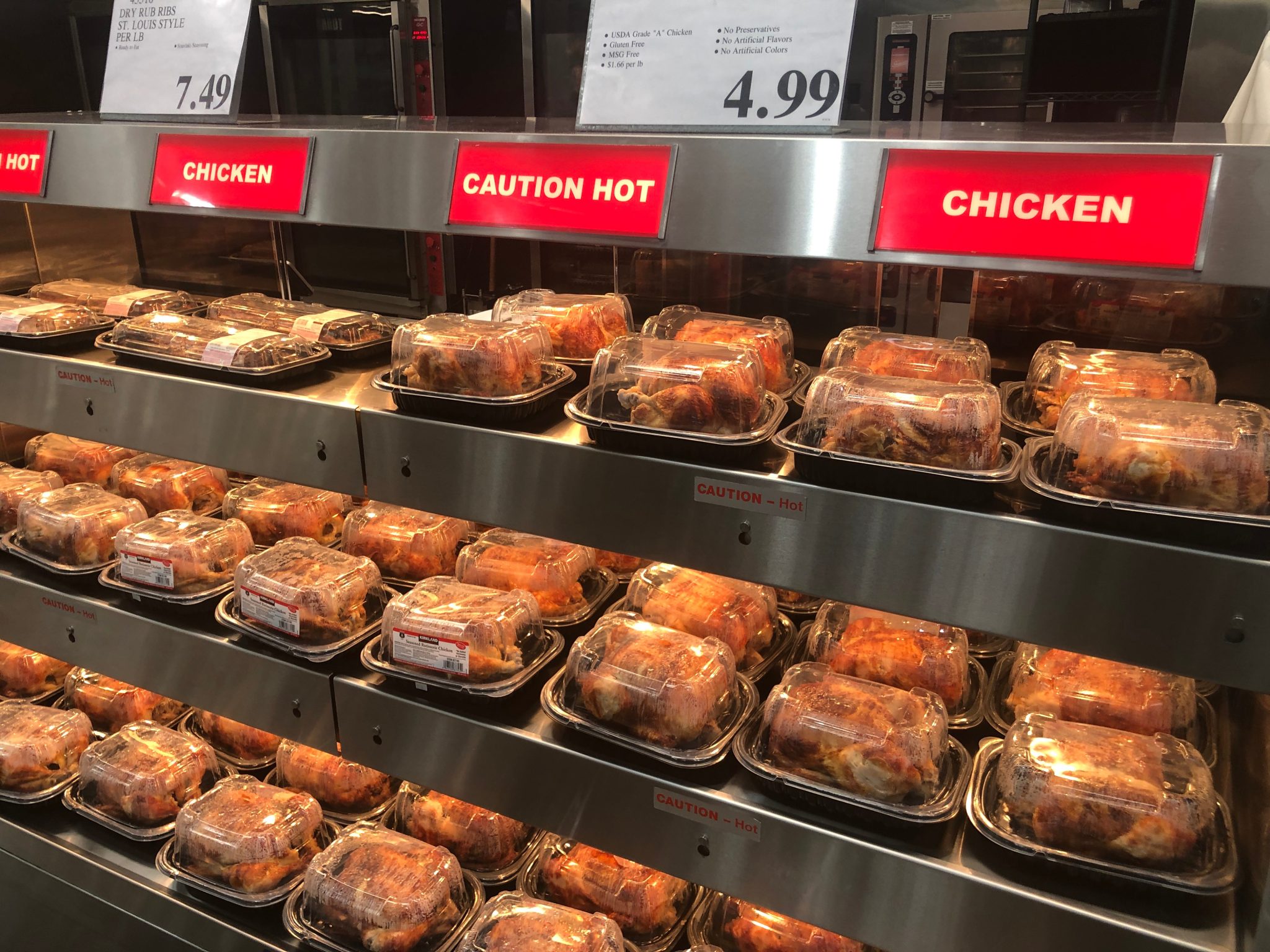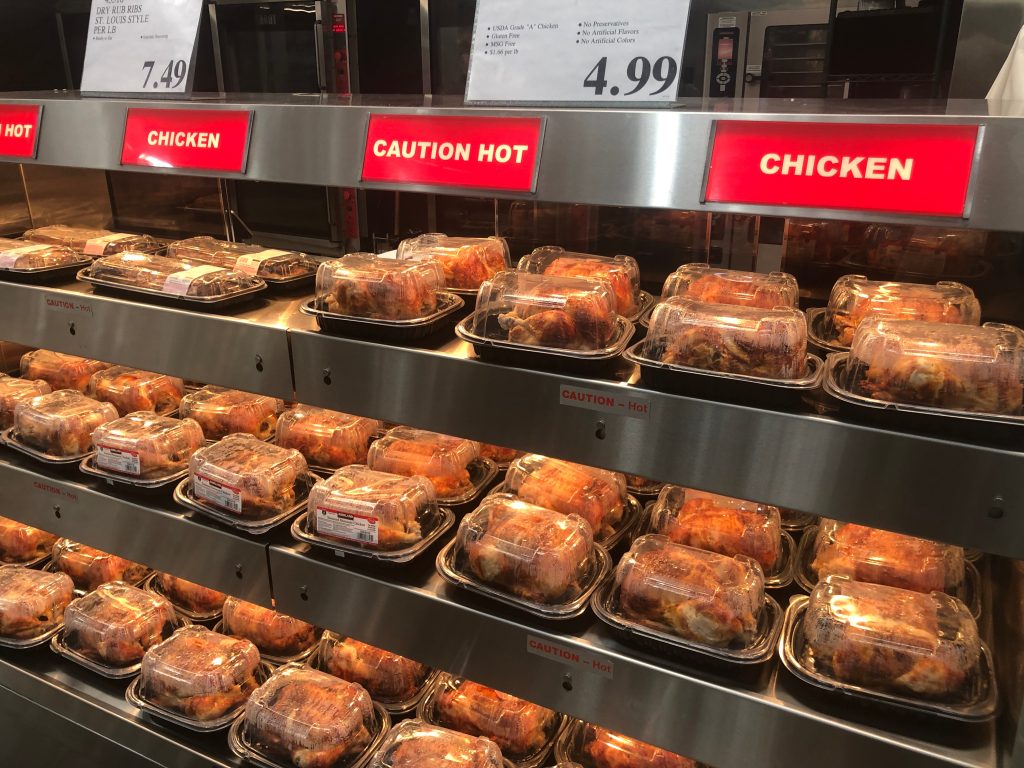 Costco's rotisserie chicken is a must-have item on the shopping list of anyone who wants a tasty meal that won't break the bank. Known for its excellent flavor and quality, this chicken is a top choice for budget-conscious shoppers who refuse to sacrifice taste for affordability.
Prosecco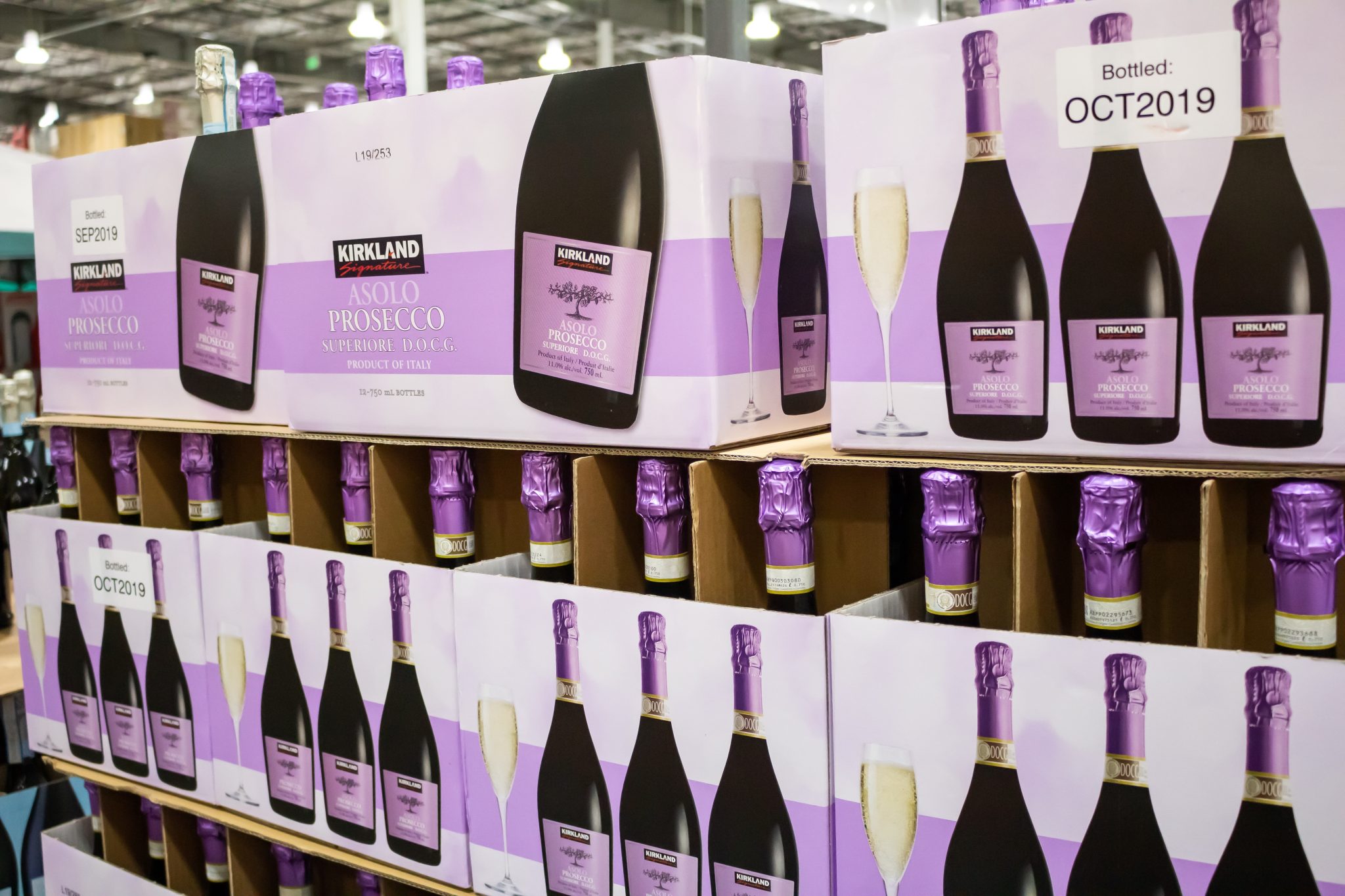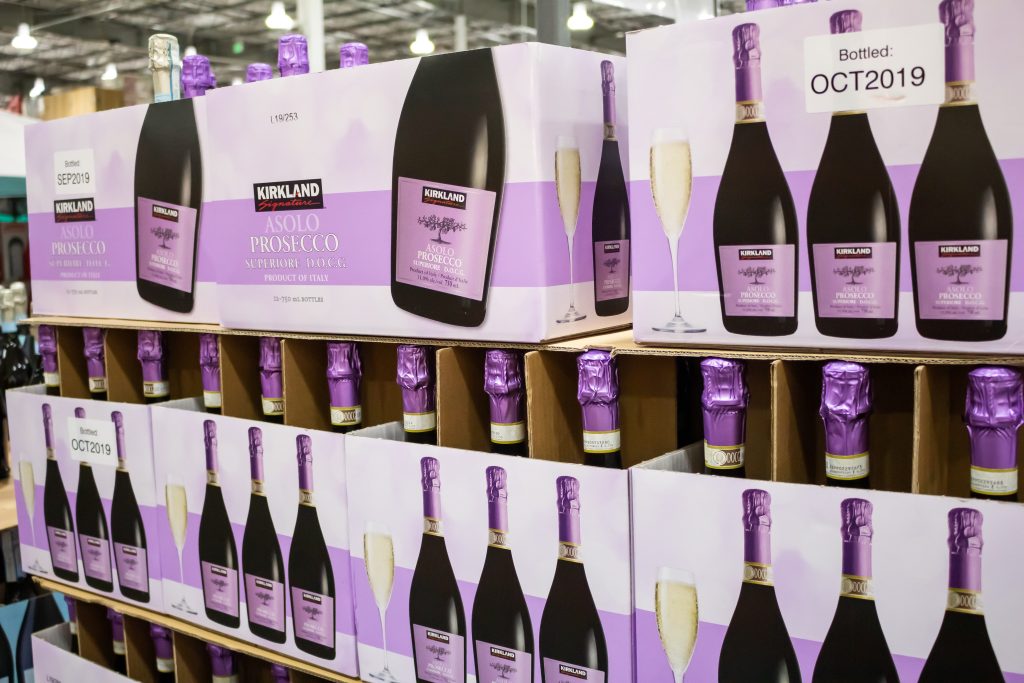 Kirkland Signature Prosecco is a widely popular sparkling wine that you can find at Costco. It is known for its affordability and pleasant taste, making it an excellent option for those who want to enjoy a glass of bubbly without spending too much money. At this price, you should consider grabbing a bottle or two!
Avocado oil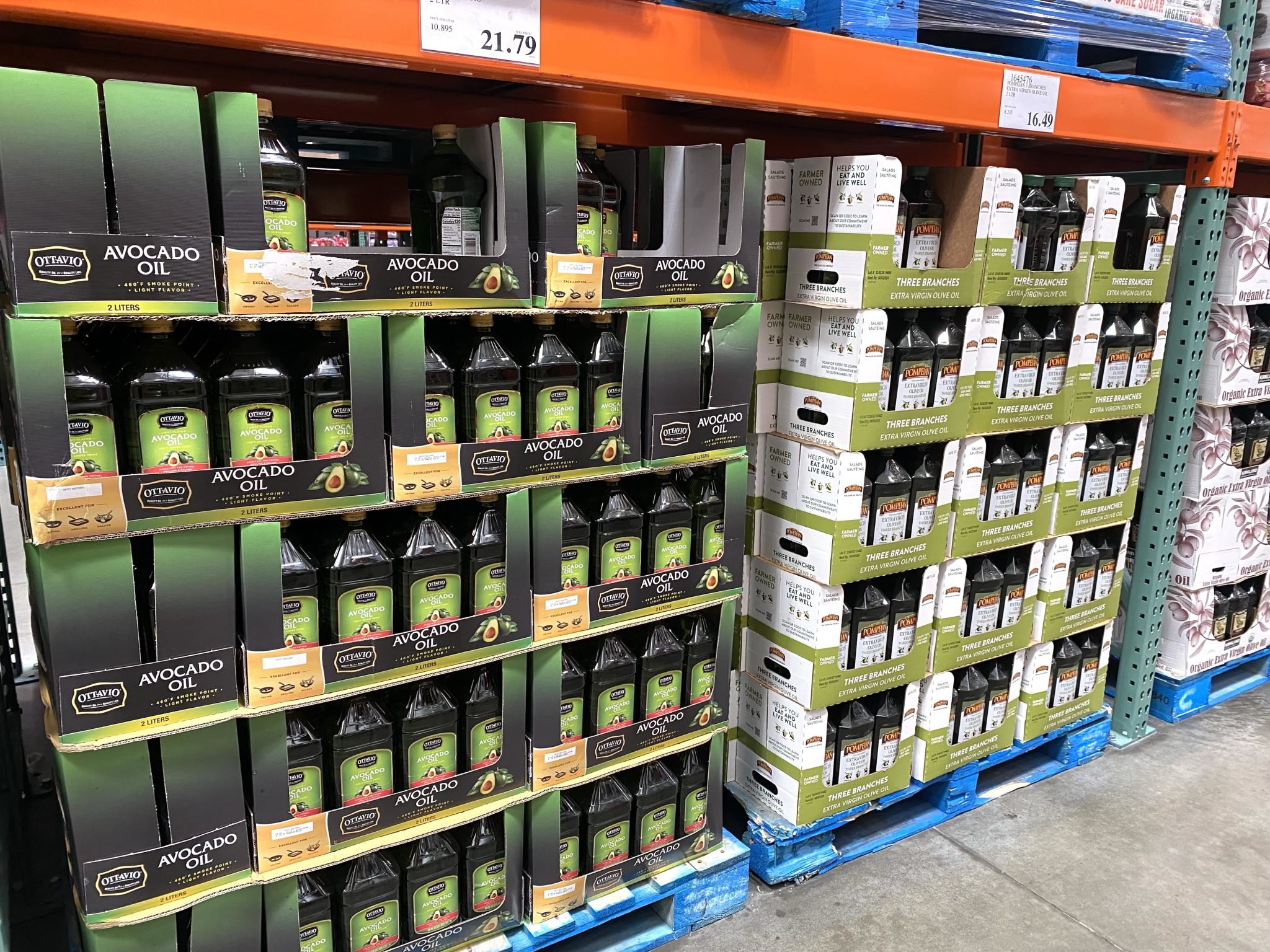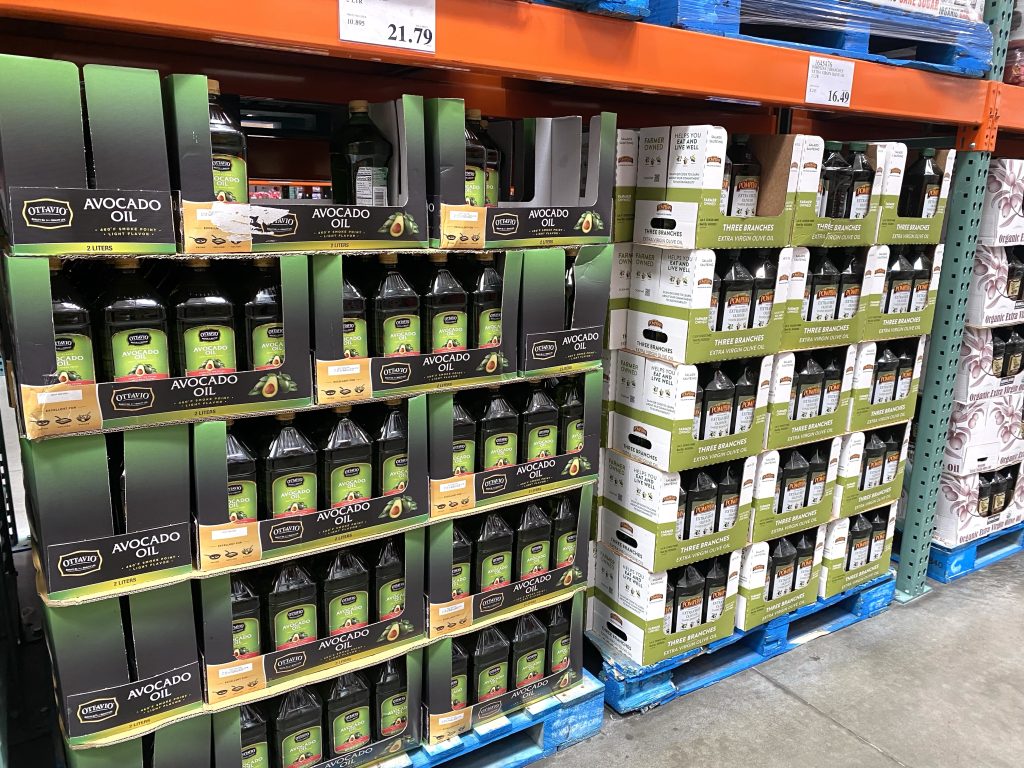 Costco's selection of high-quality oils, including olive and avocado, is renowned for its affordability and exceptional quality when purchased in bulk.
Trash Bags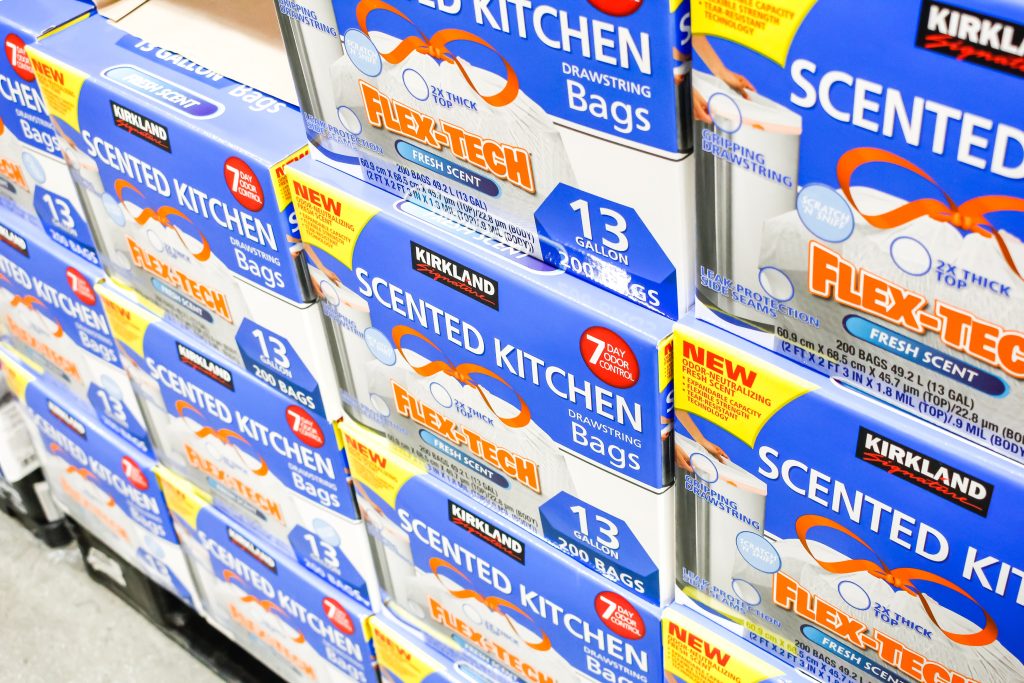 Kirkland trash bags from Costco are a cost-effective and reliable choice. They are of the same quality and affordability as well-known brands.
Cheese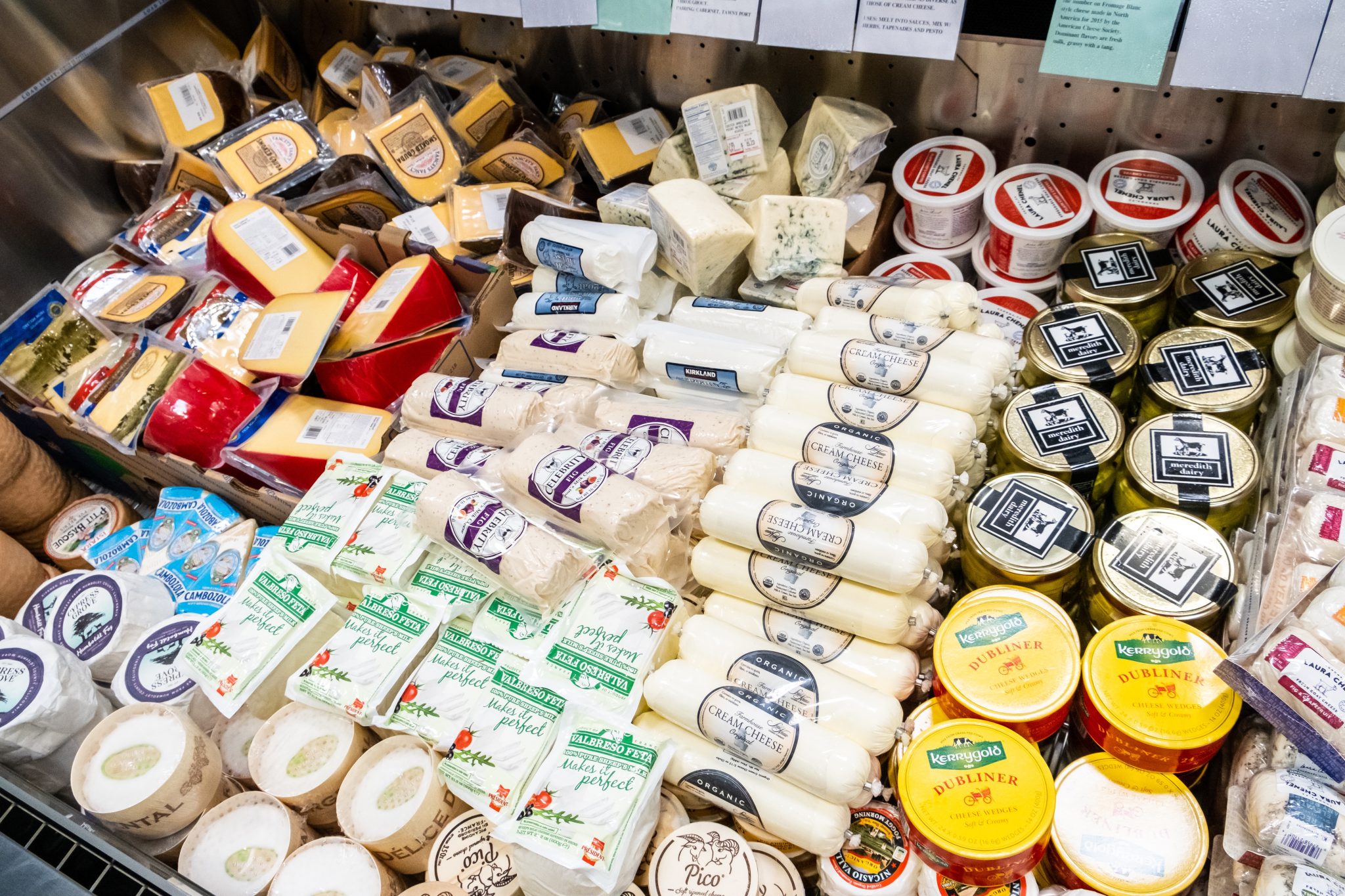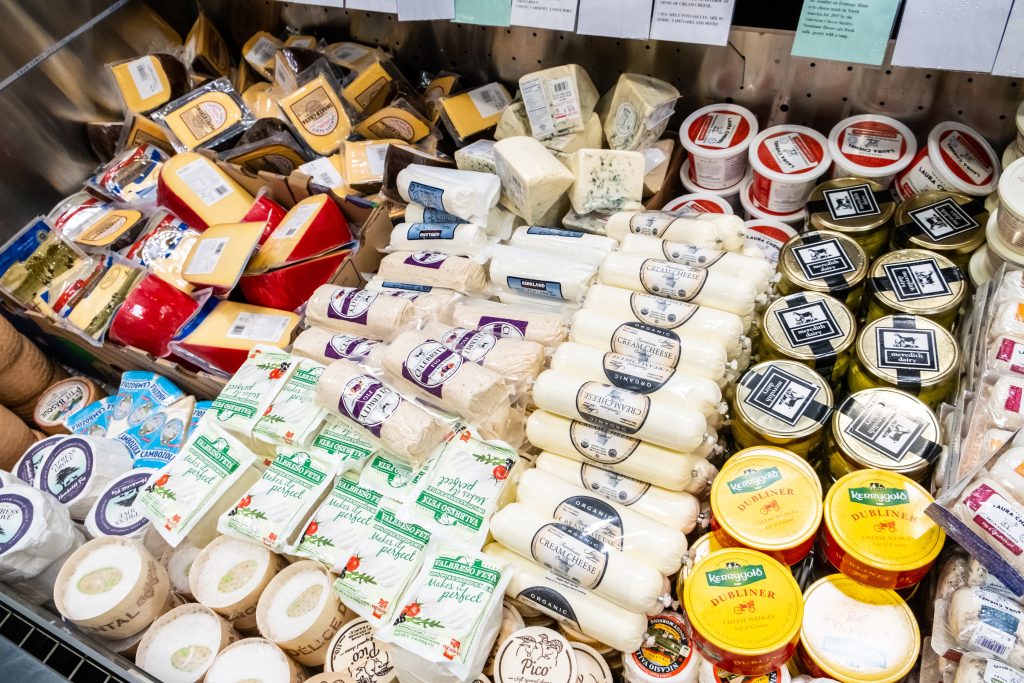 Costco offers various high-quality cheeses at affordable prices, making it an excellent place for cheese lovers to shop. You'll find a selection of cheeses worldwide, including creamy bries and sharp cheddars. This selection is perfect for charcuterie boards.
Paper Towels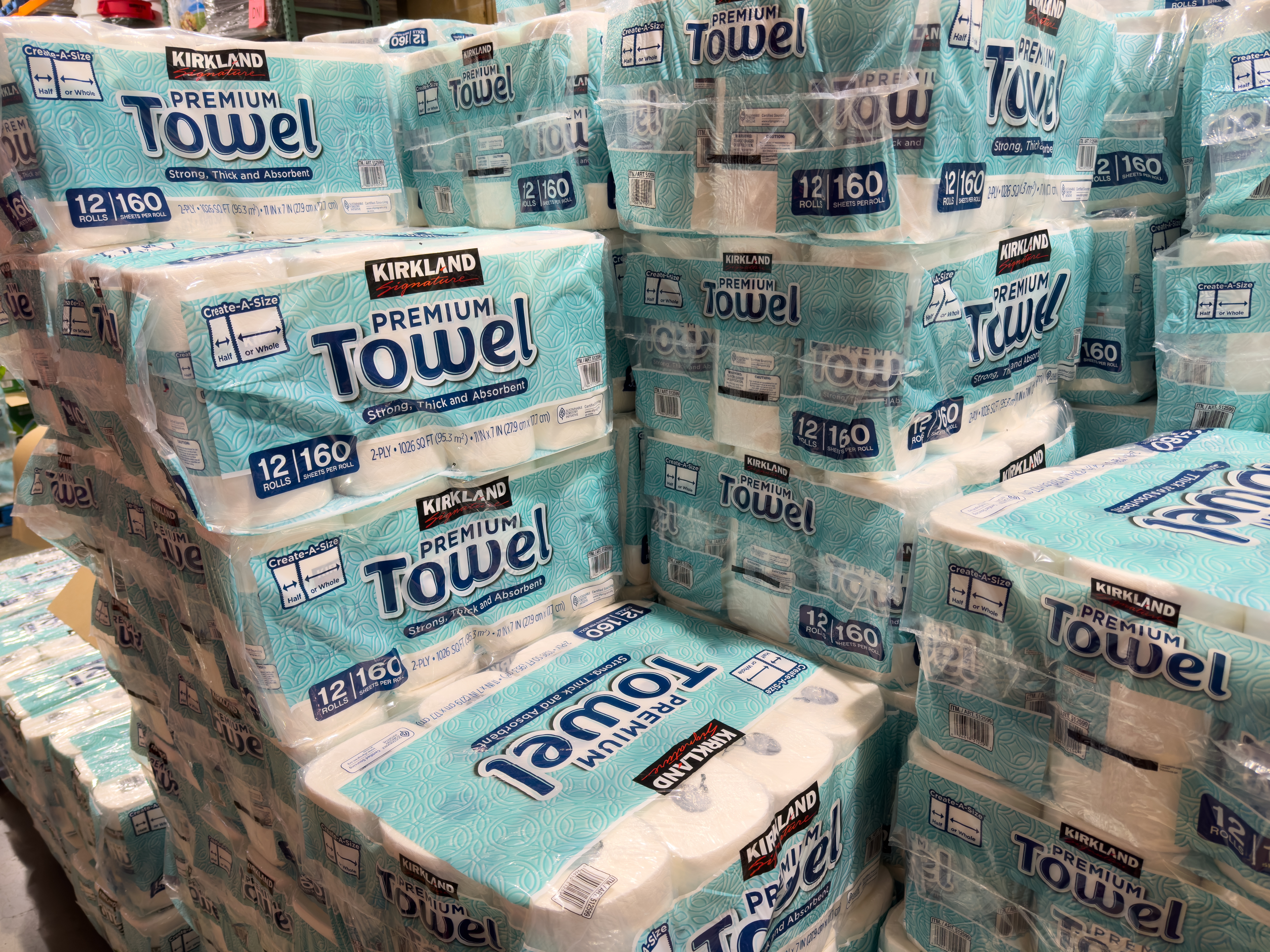 Kirkland paper towels have won over customers and are almost as beloved as the toilet paper, all because of their high quality and durability.
Gas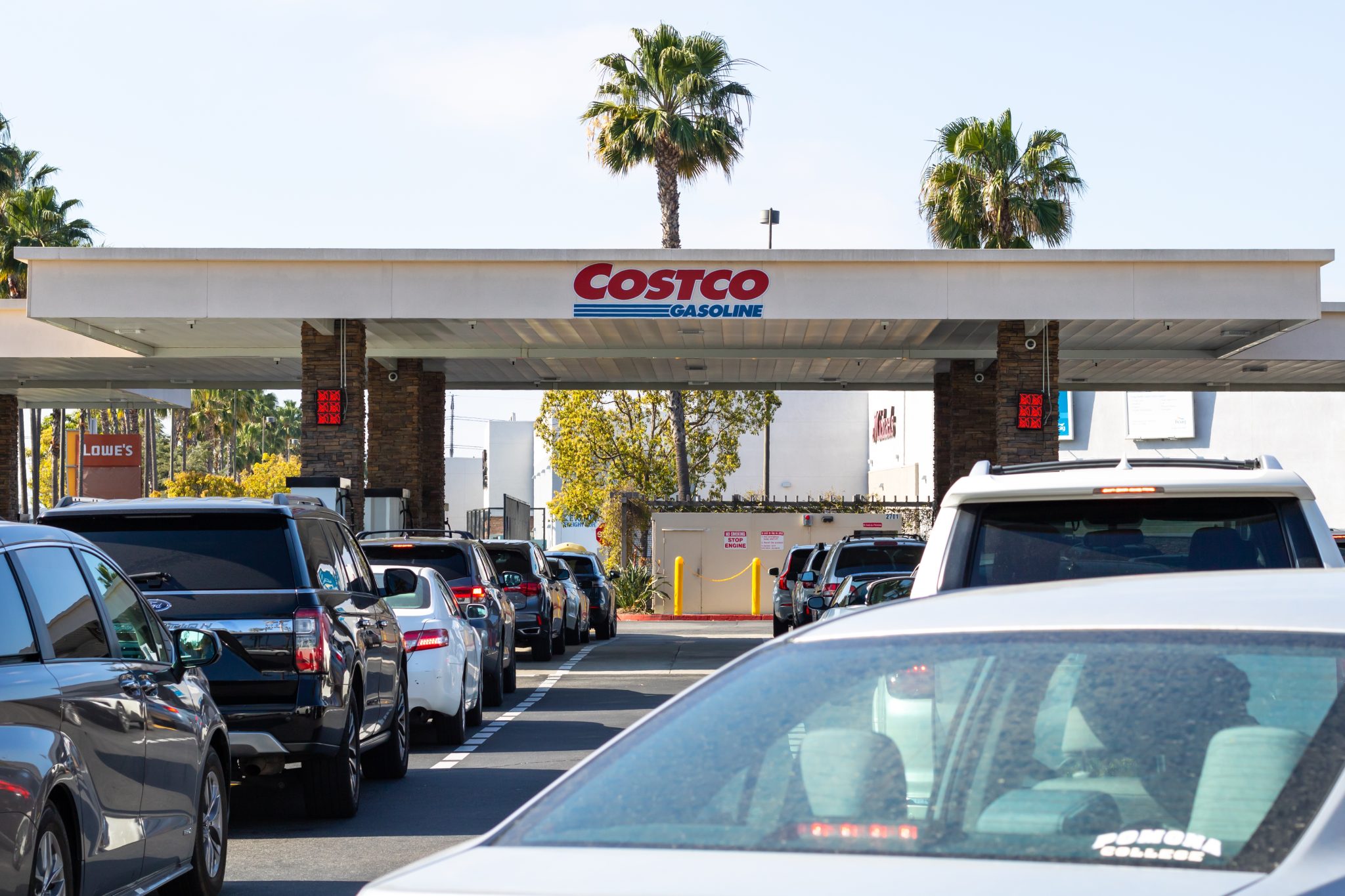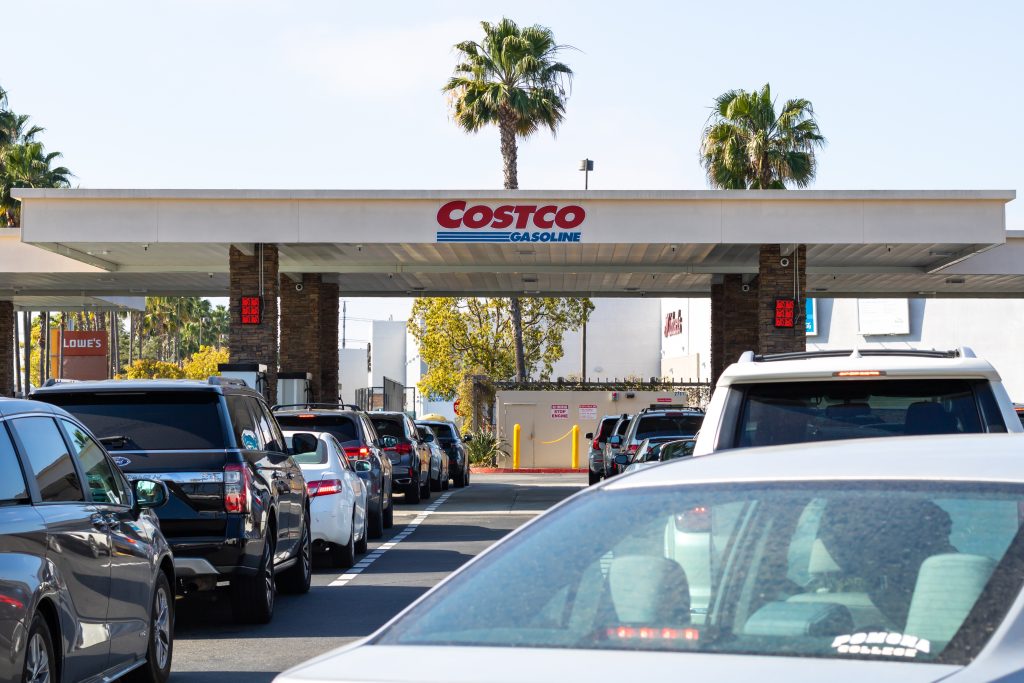 Before you leave Costco, remember to grab some gas! You'll typically save a few cents per gallon compared to nearby gas stations.
Uses for Costco Rotisserie Chicken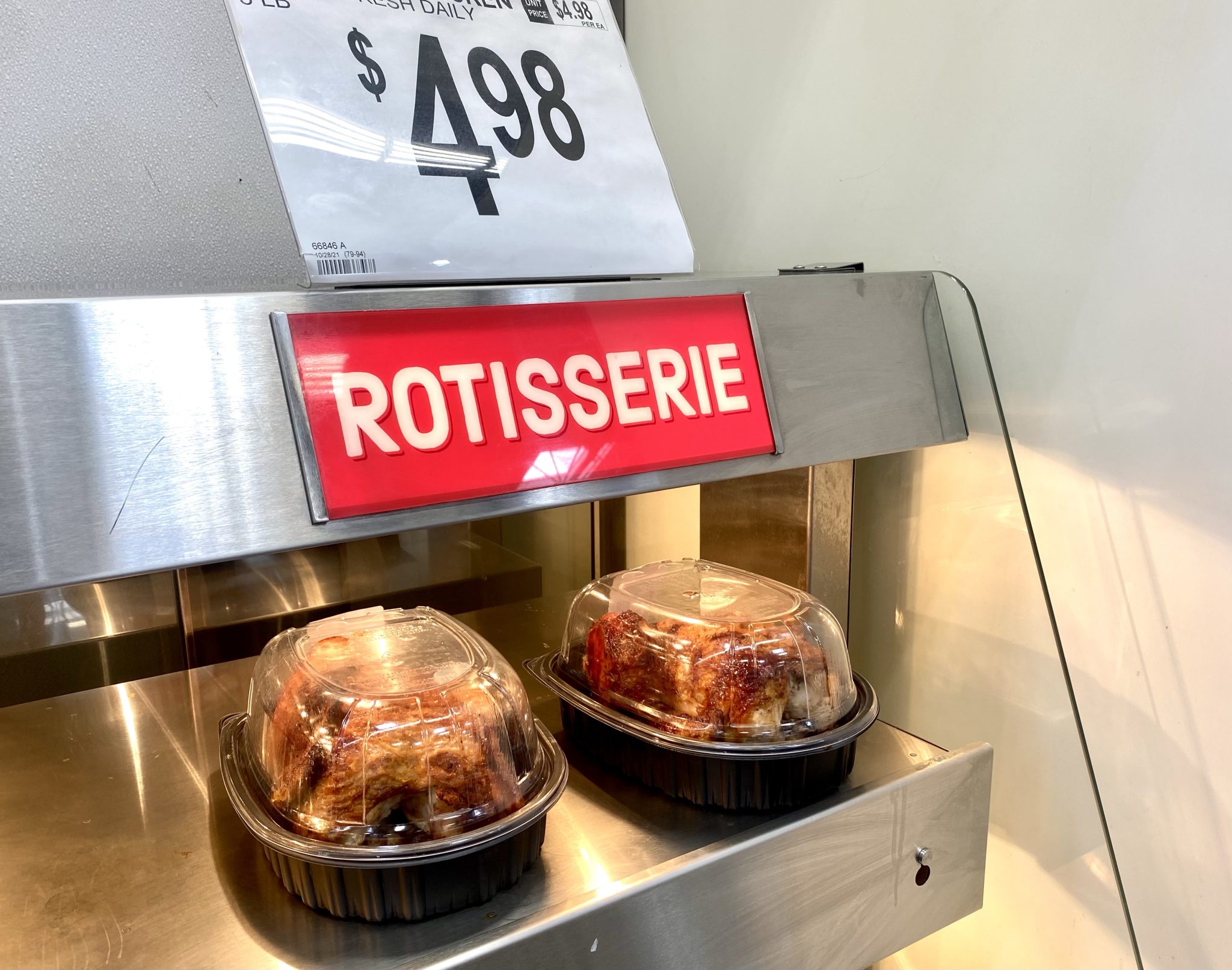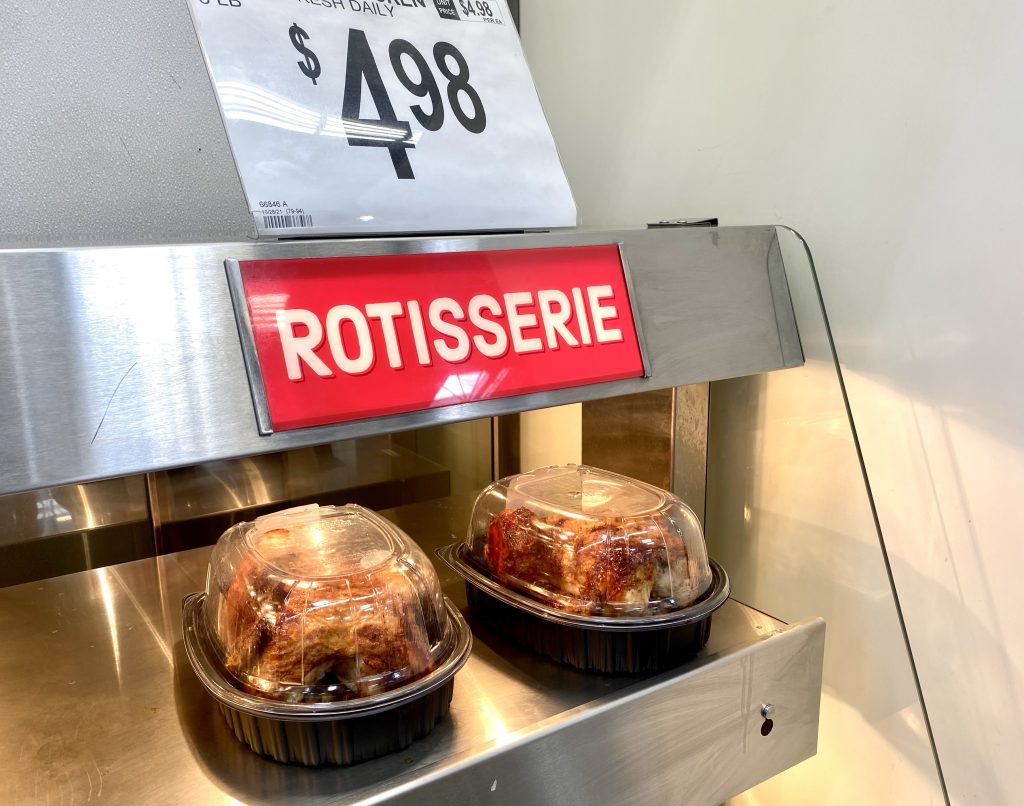 14 Quick and Tasty Ways to Use Costco Rotisserie Chicken
Low Carb Finds at Costco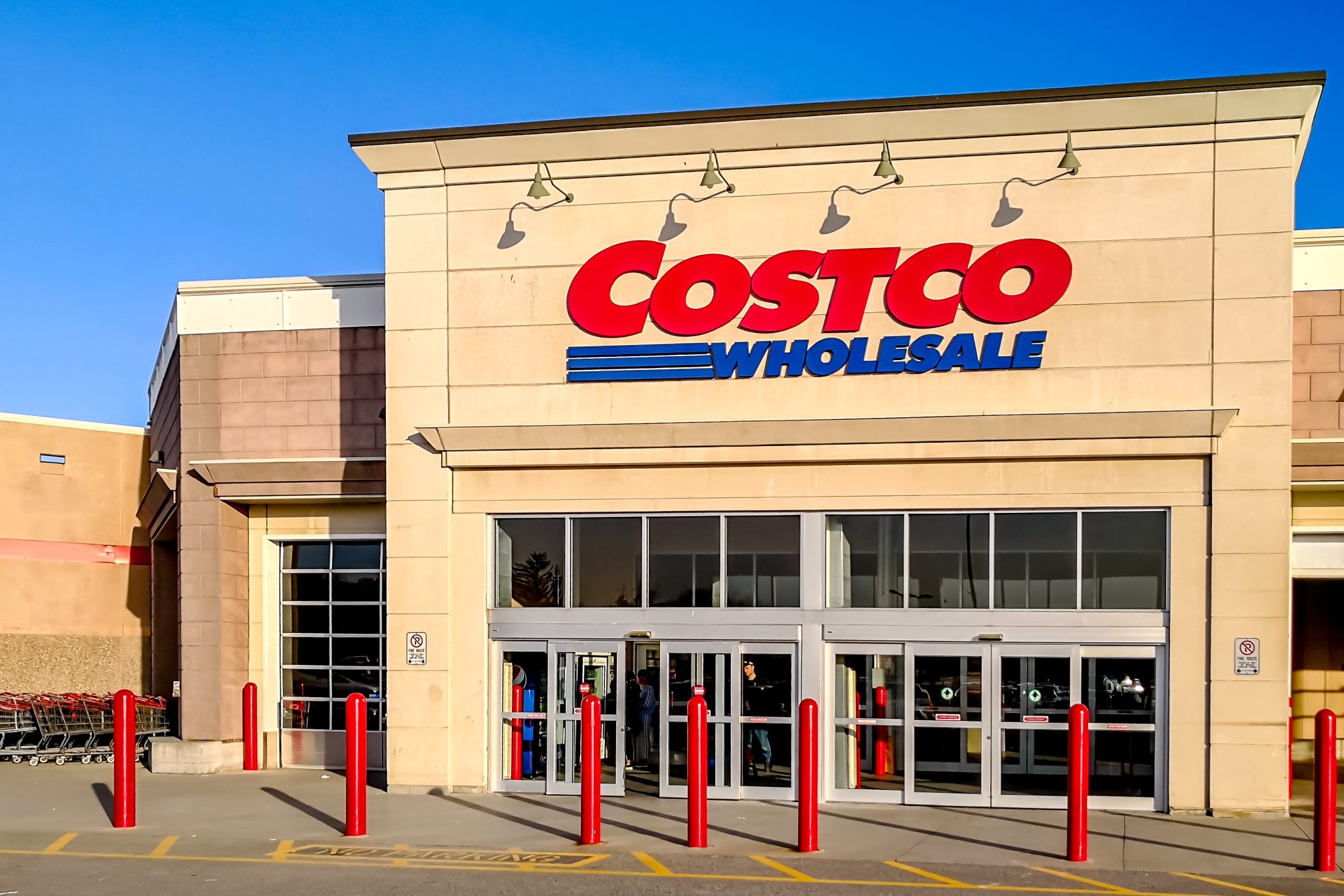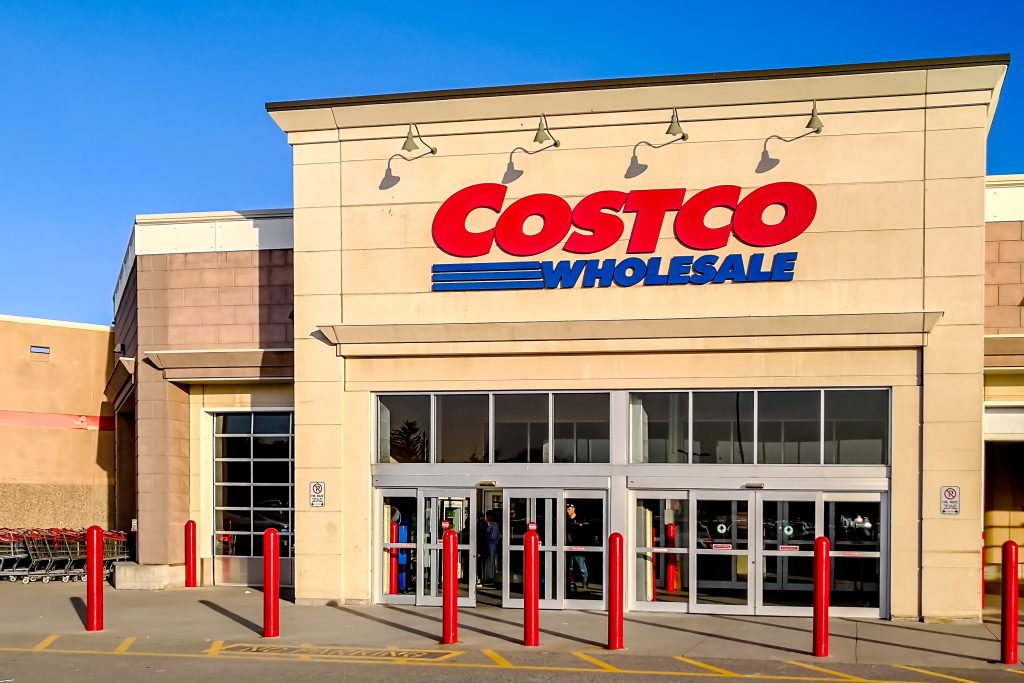 Over 50 Low Carb Finds at Costco
HomeGoods Budget Decor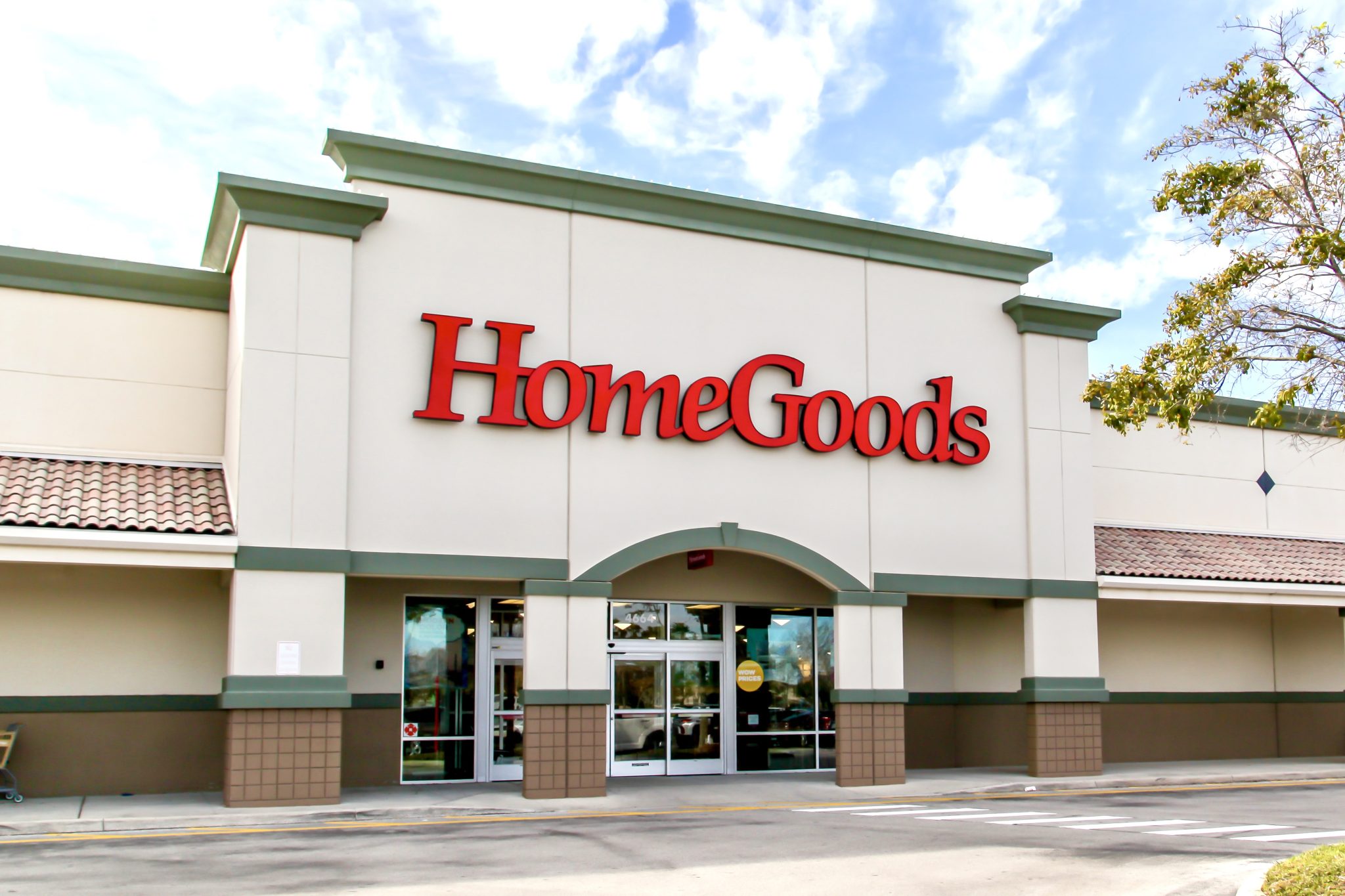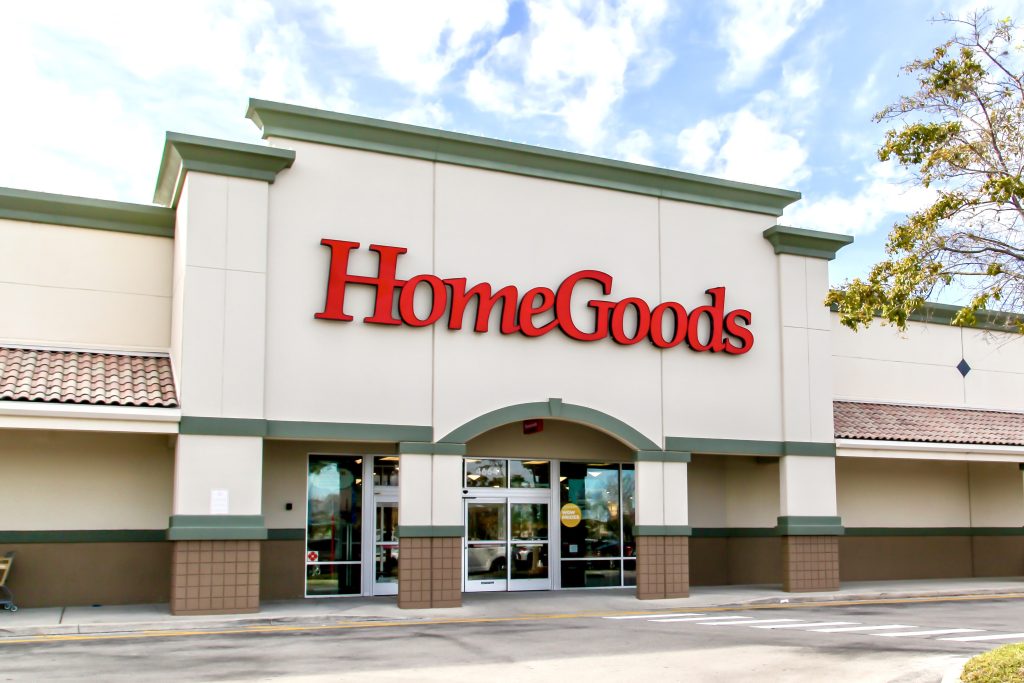 19 Budget-Friendly Finds We Adore at HomeGoods
Dollar General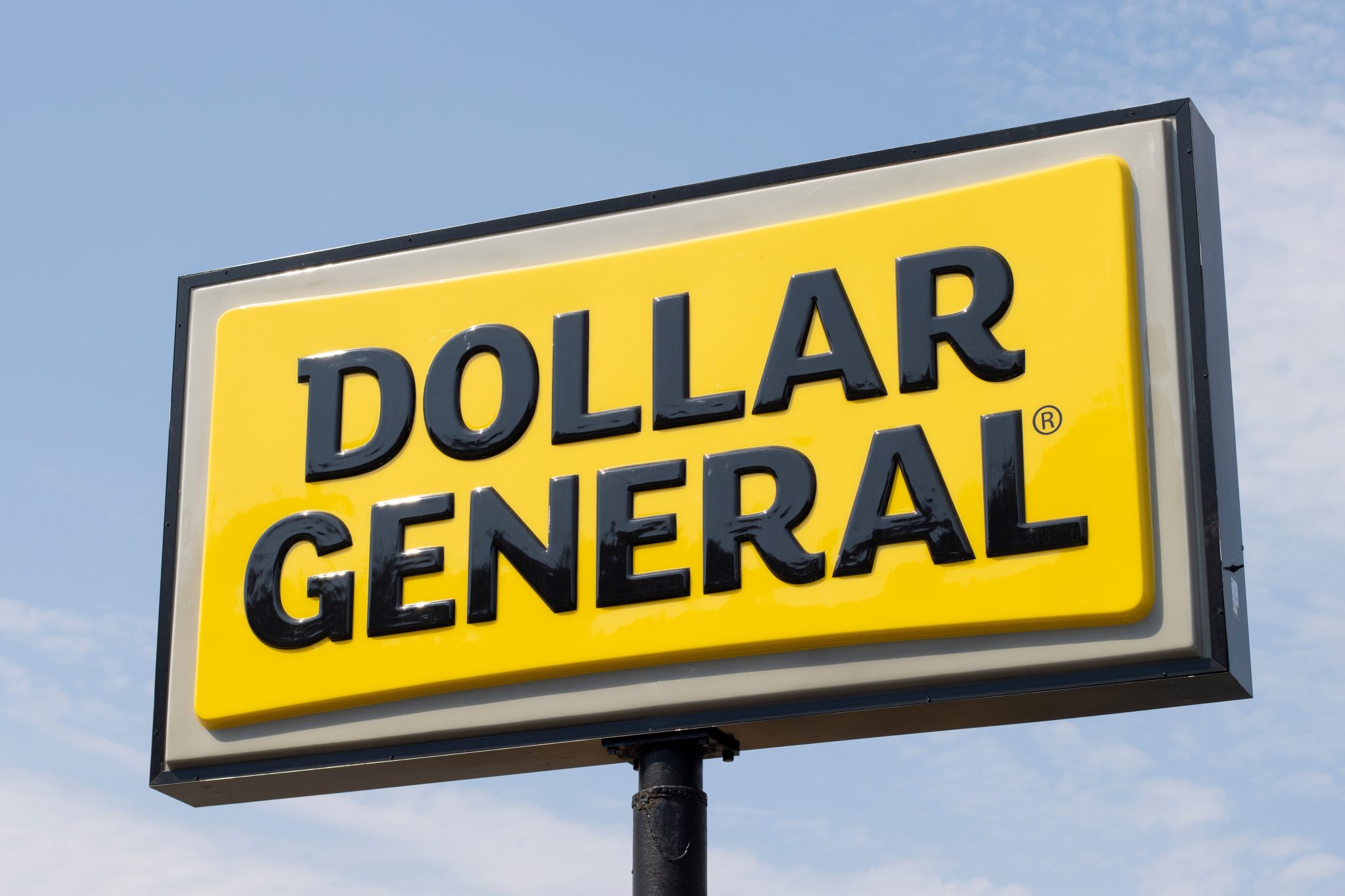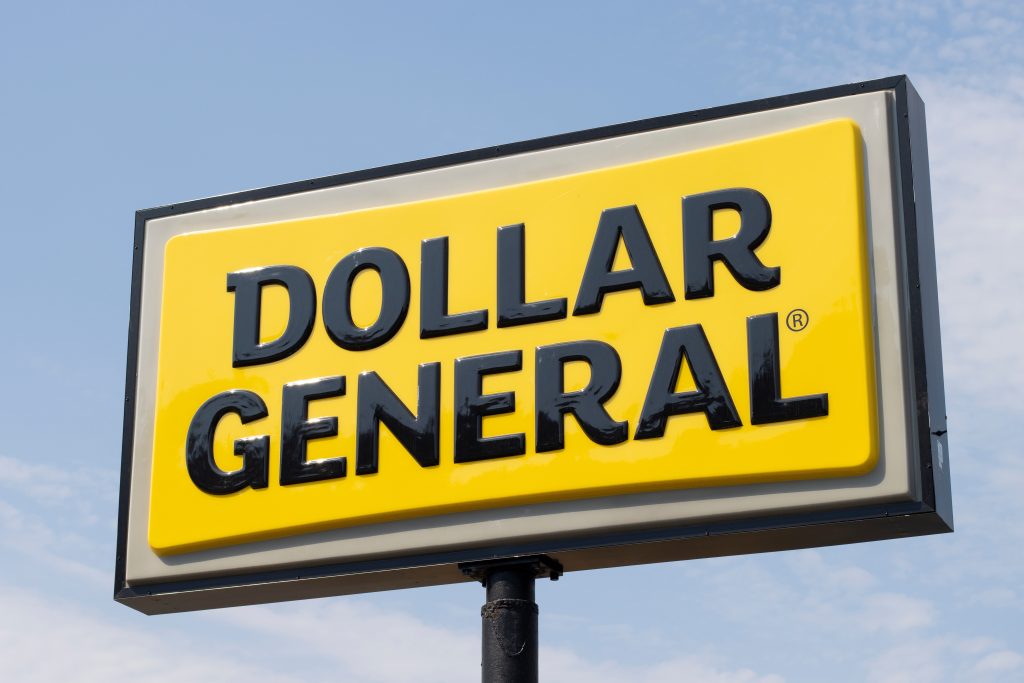 15 Trendy Budget Decor Finds at Dollar General
Author: Natasha Newton (Natasha's Southern Flavor)
Natasha is the founder of Natasha's Southern Flavor. She has a passion for sharing delicious family friendly low-carb recipes that are easy to make and use readily accessible ingredients. Natasha has published three bestselling cookbooks. Her books and recipes have been featured by CNET, Delish, Mindbodygreen, Parade and Women's Health. She enjoys traveling and spending time with her husband, two adult children, and three furbabies.
Read more about Natasha here.