Aldi Low Carb: 25 Irresistible Finds
This post may contain affiliate links.
If you haven't checked out Aldi yet, you're truly missing out! This grocery store is well-known for its great value. They offer lower prices on groceries and other items, with a wide selection, including snacks, fresh produce, and household goods. Aldi's fantastic range of low-carb products is just as good as its competitors, if not better.
Cheese Crisps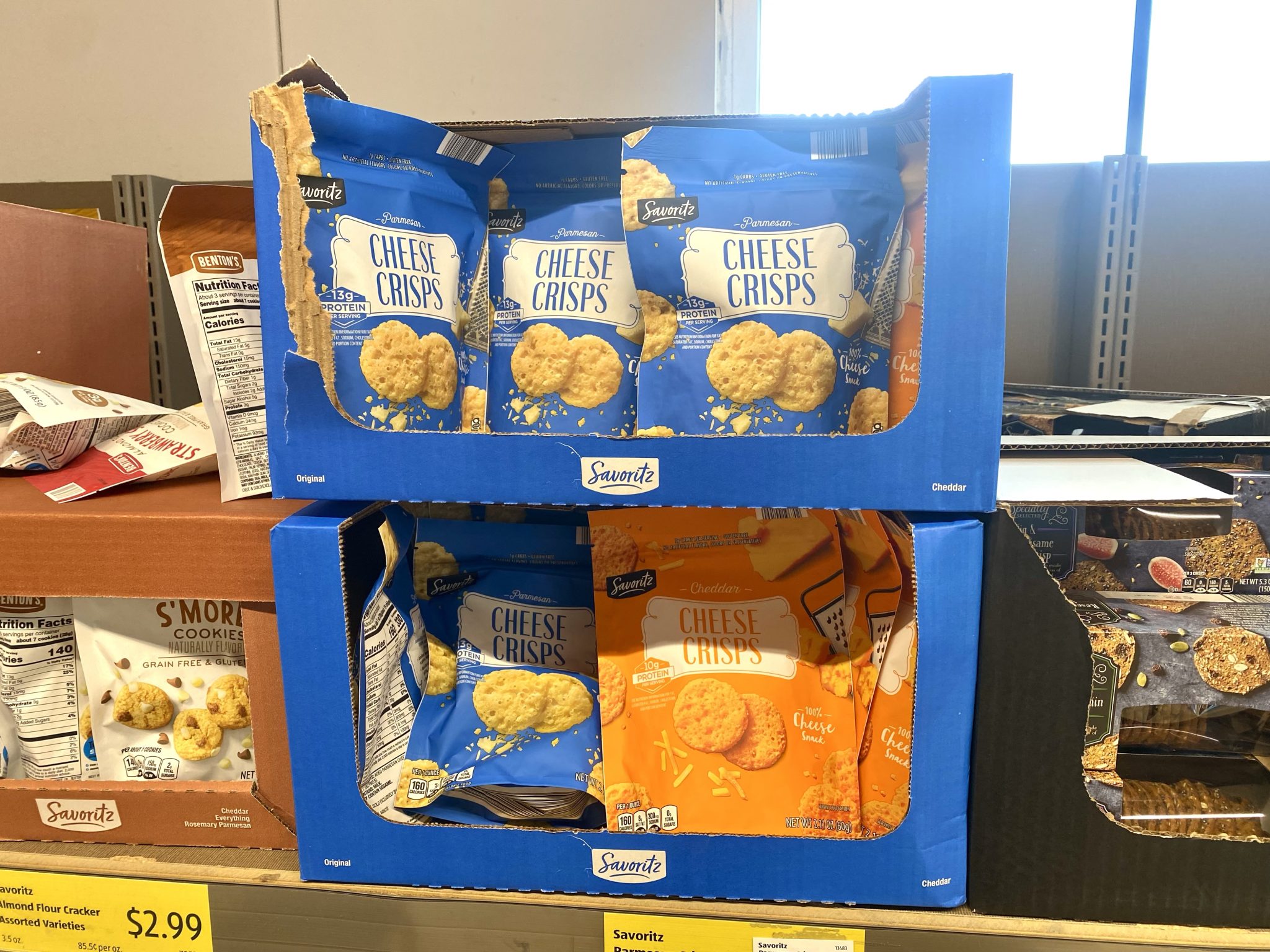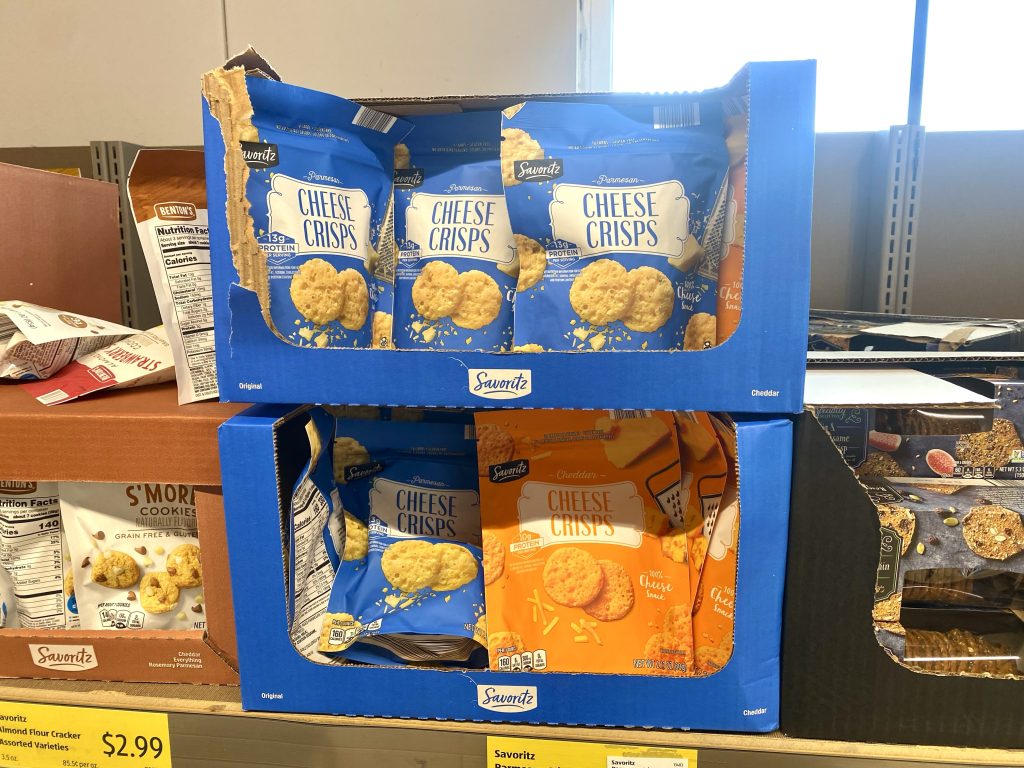 Aldi Cheese crisps are a great salty snack that combines the irresistible flavor of real cheese with a satisfyingly crunchy texture.
Pork Rinds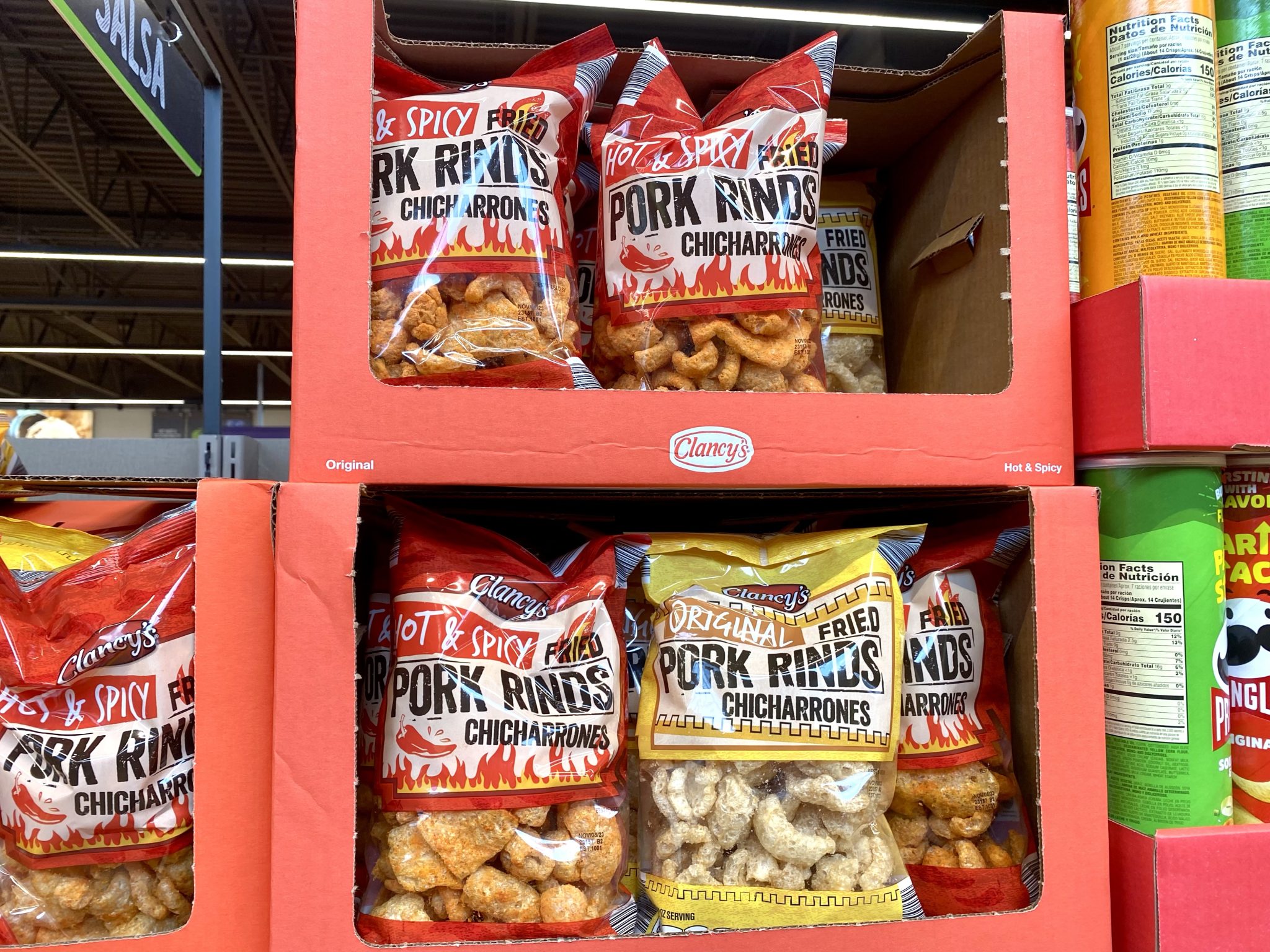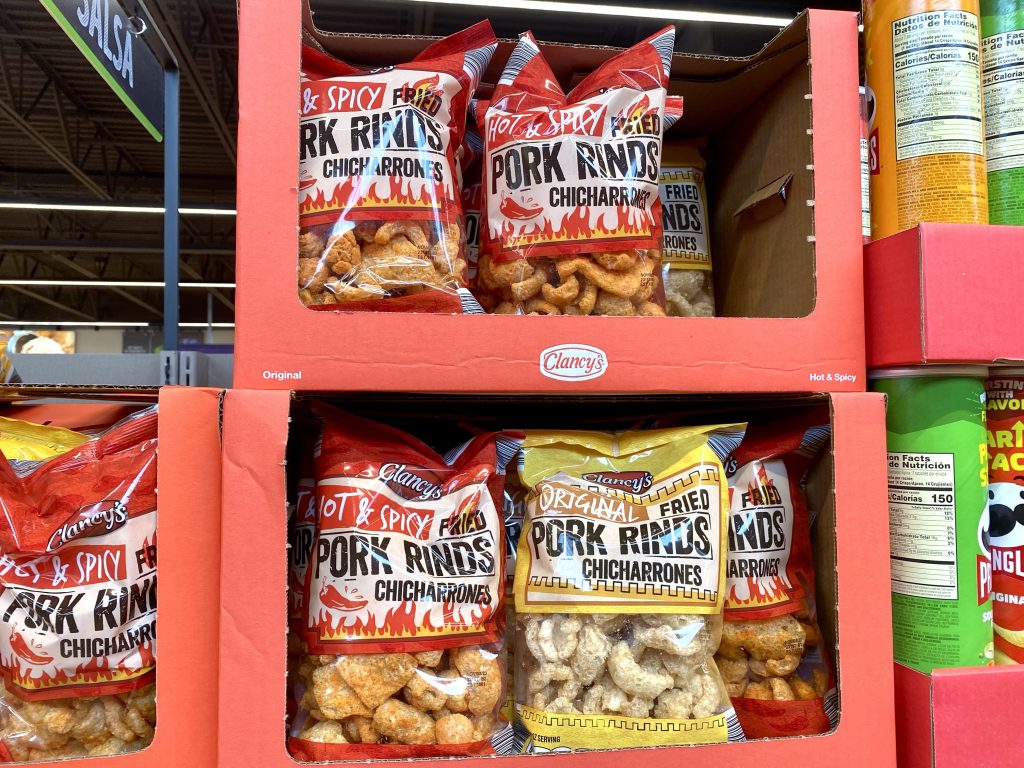 Aldi's pork rinds are a crispy and savory snack that offers the perfect combination of flavorful crunch and indulgent satisfaction.
Cookies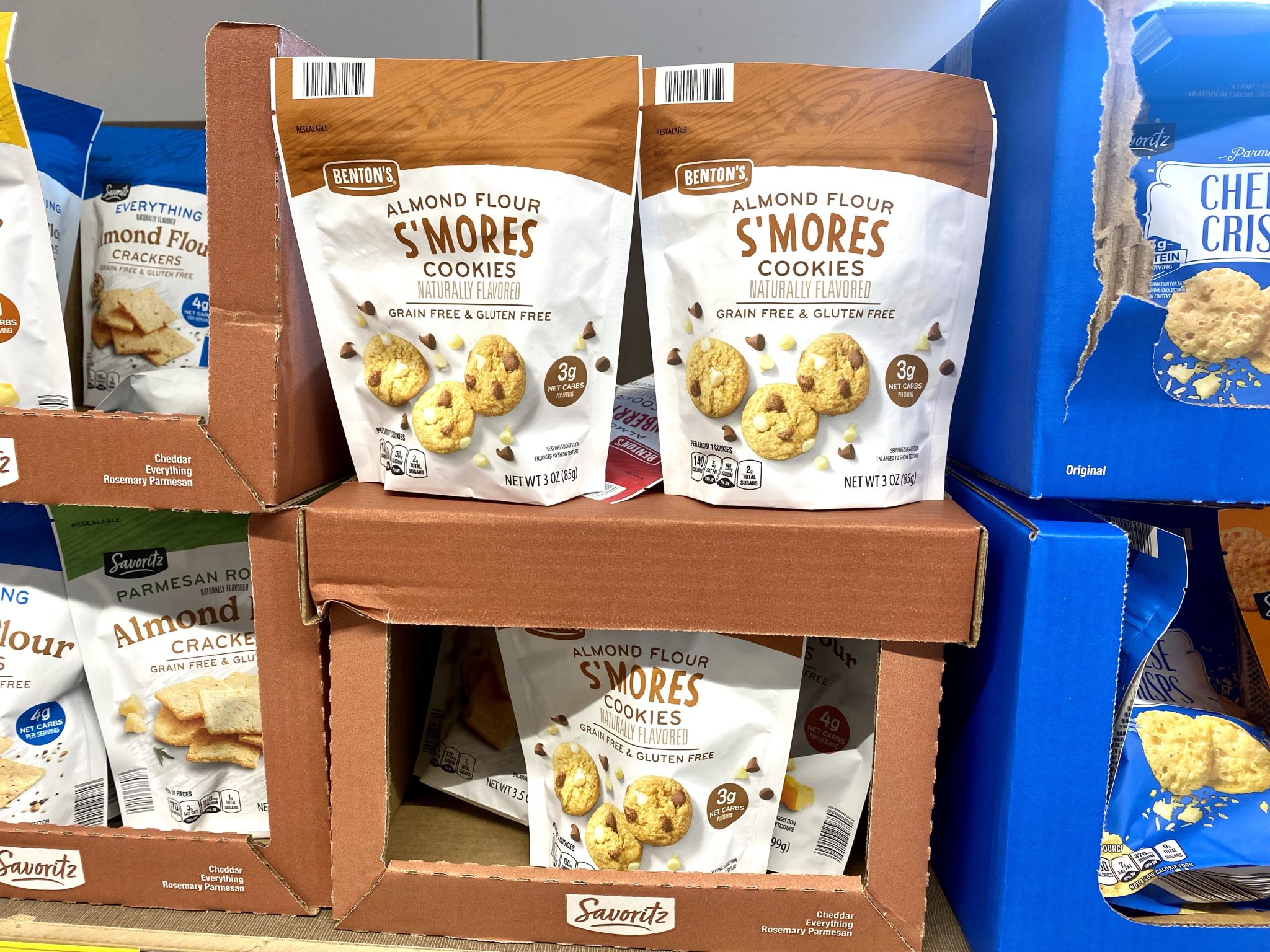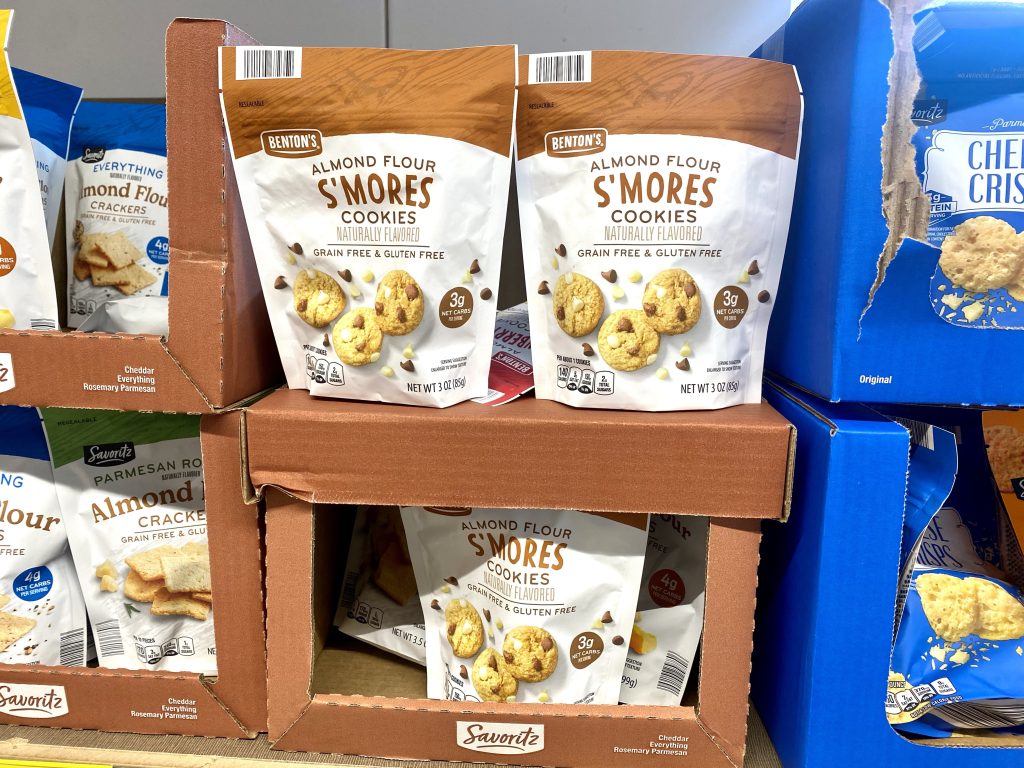 Aldi's mini keto cookies come in a variety of flavors with low-carb ingredients, making them the perfect treat.
Bread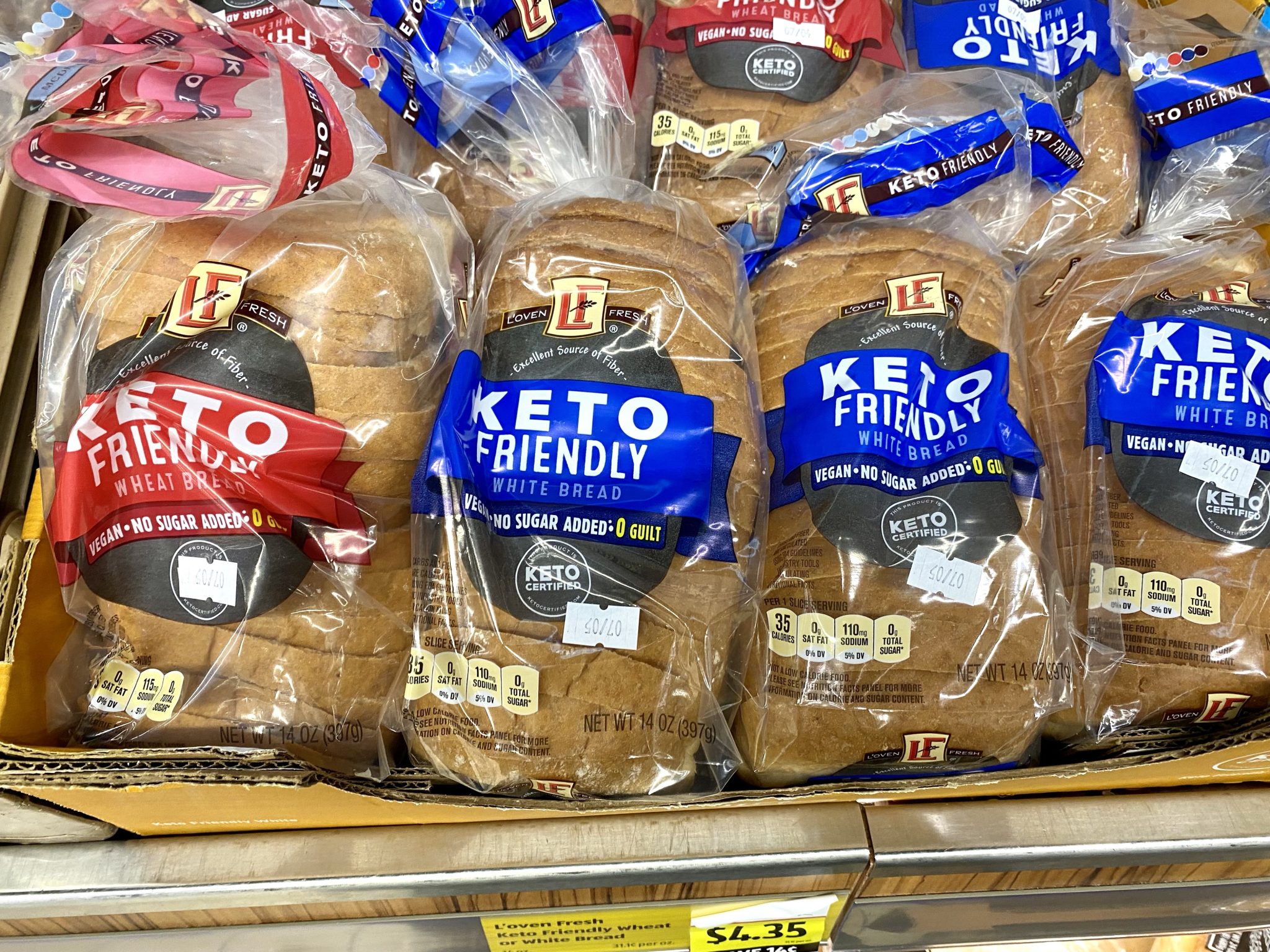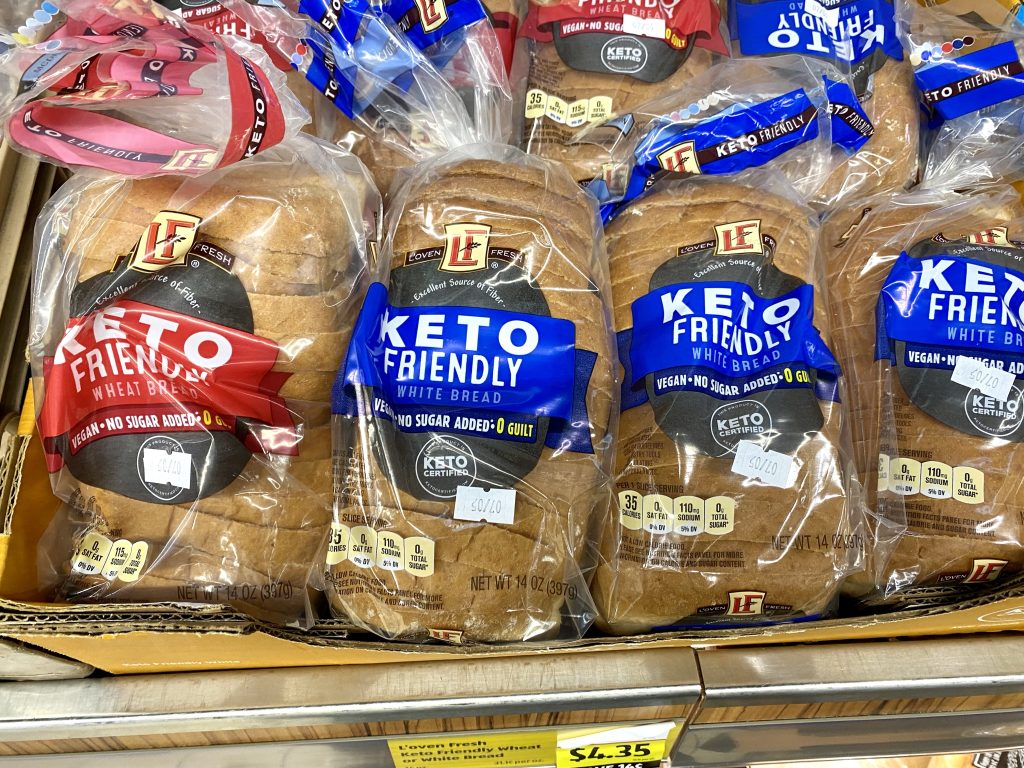 Aldi has a popular keto white bread is great for people who want to eat fewer carbs and still enjoy a sandwich.
Tortillas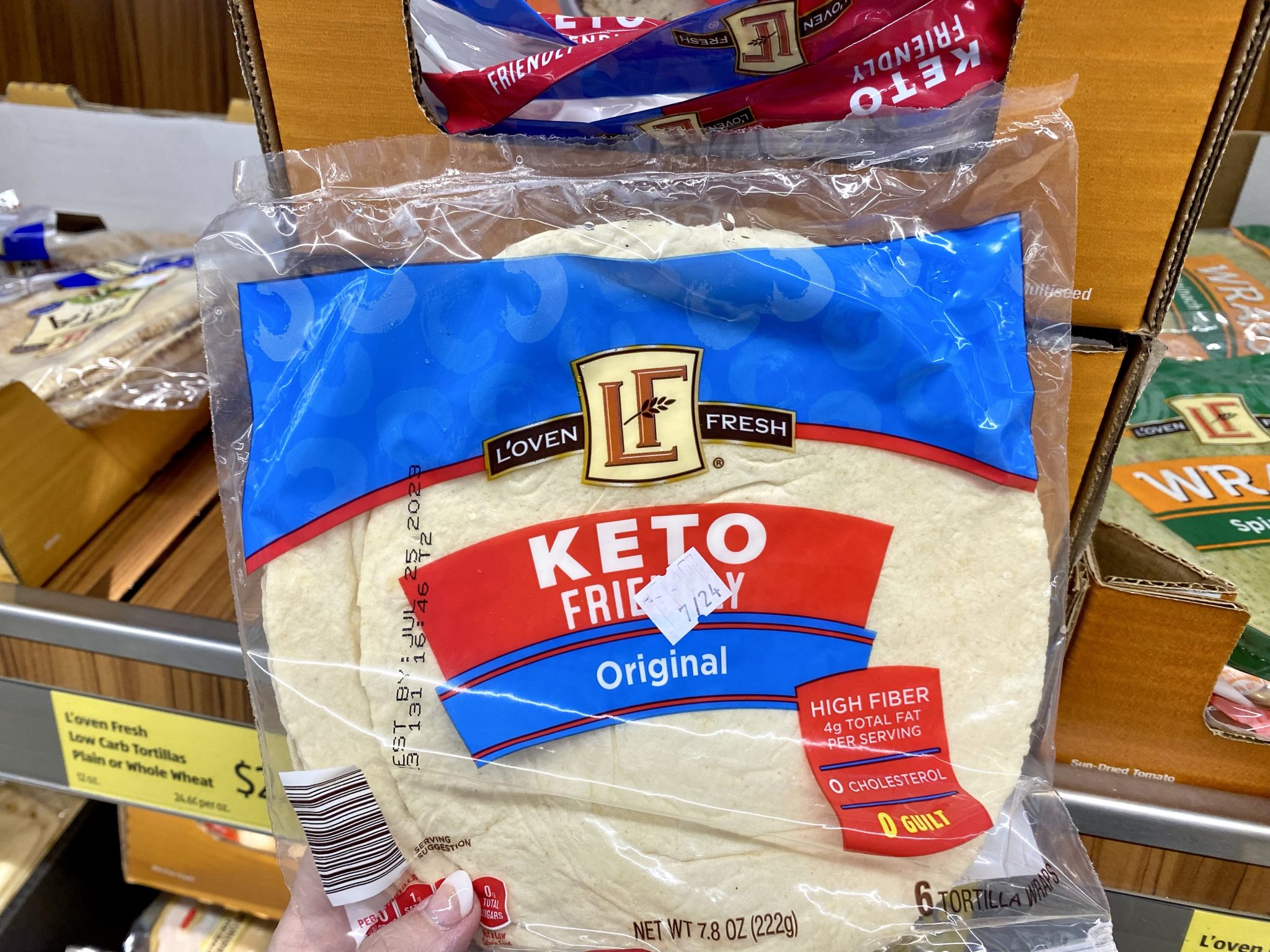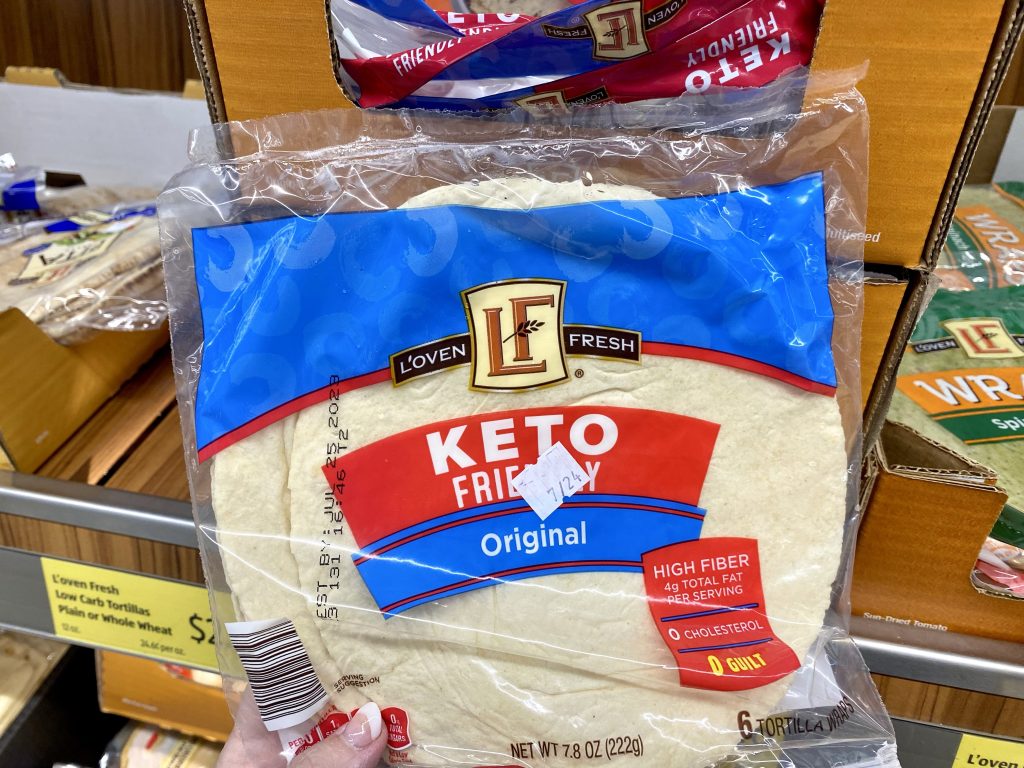 Low-carb tortillas allow you to enjoy your favorite wraps, tacos and quesadillas with fewer carbs. They're also great for making pizzas!
Buns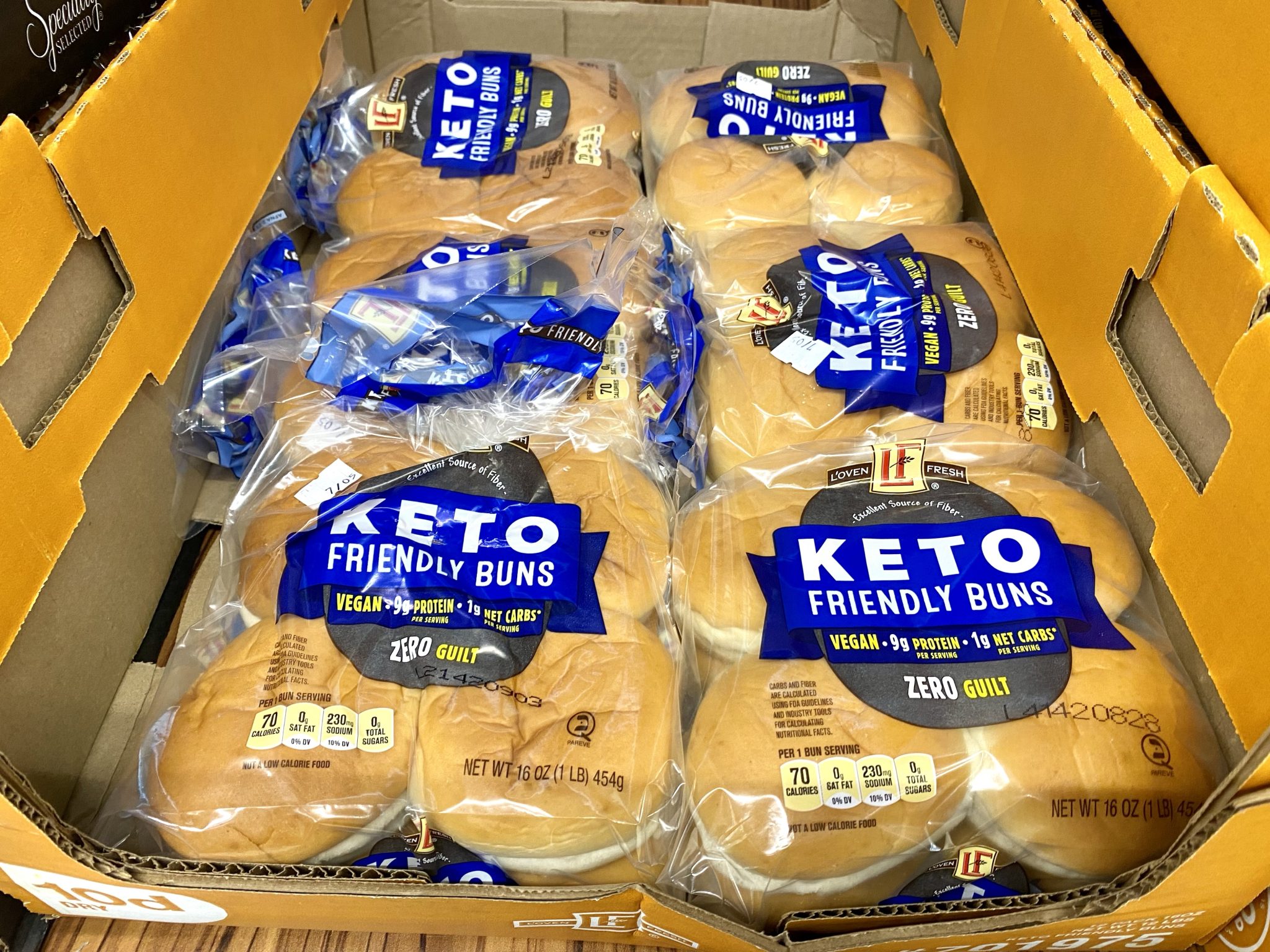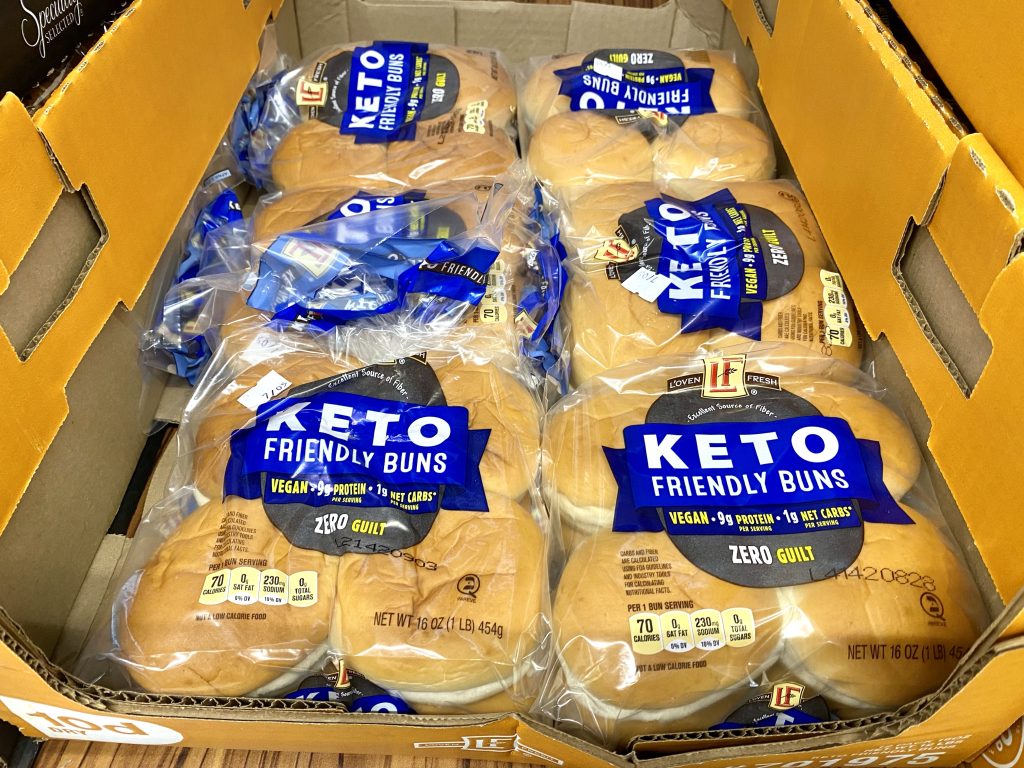 Lettuce-wrapped burgers are great, but Aldi Keto-friendly buns are for those who want to put the bun back on their burger!
Produce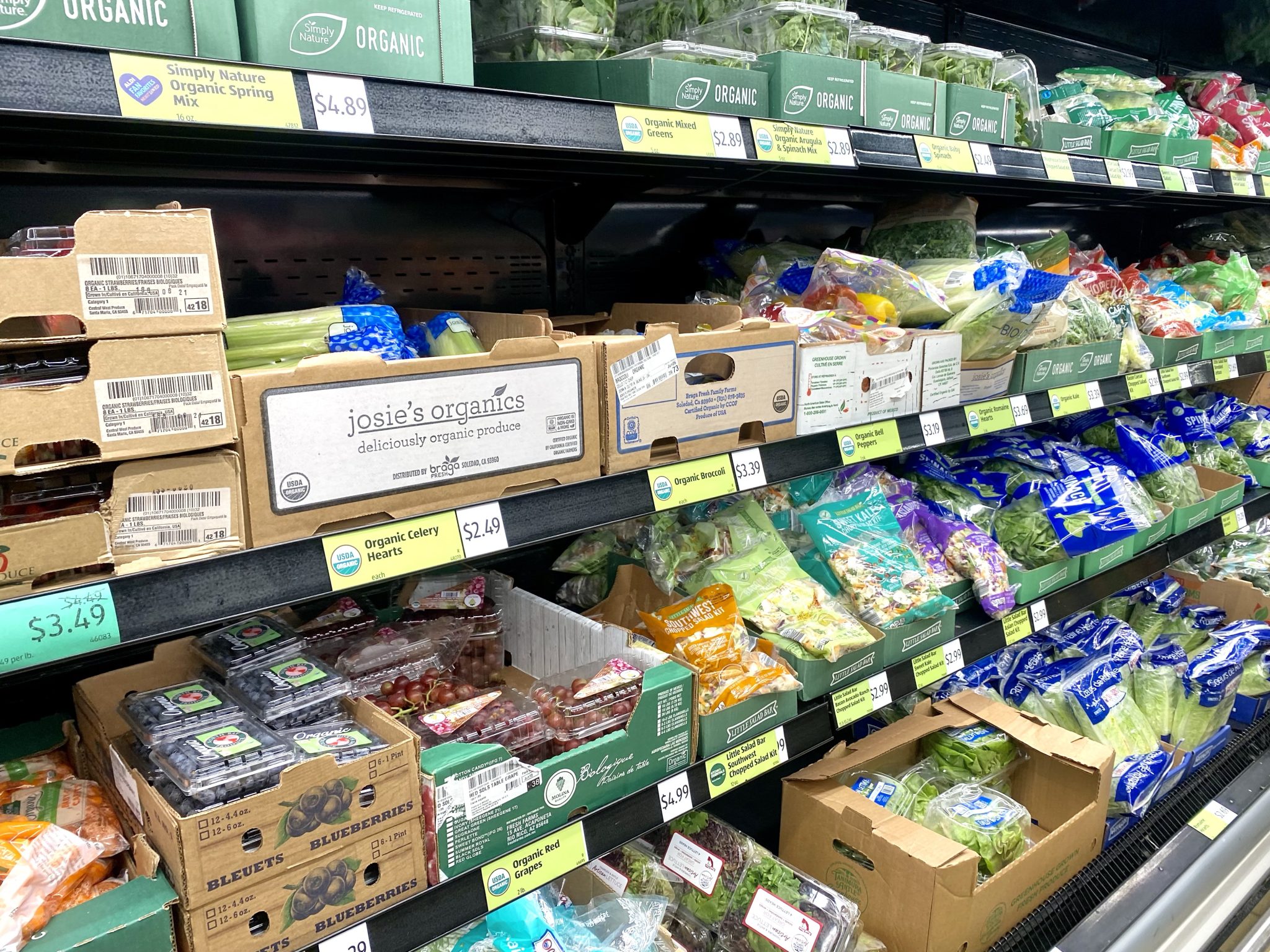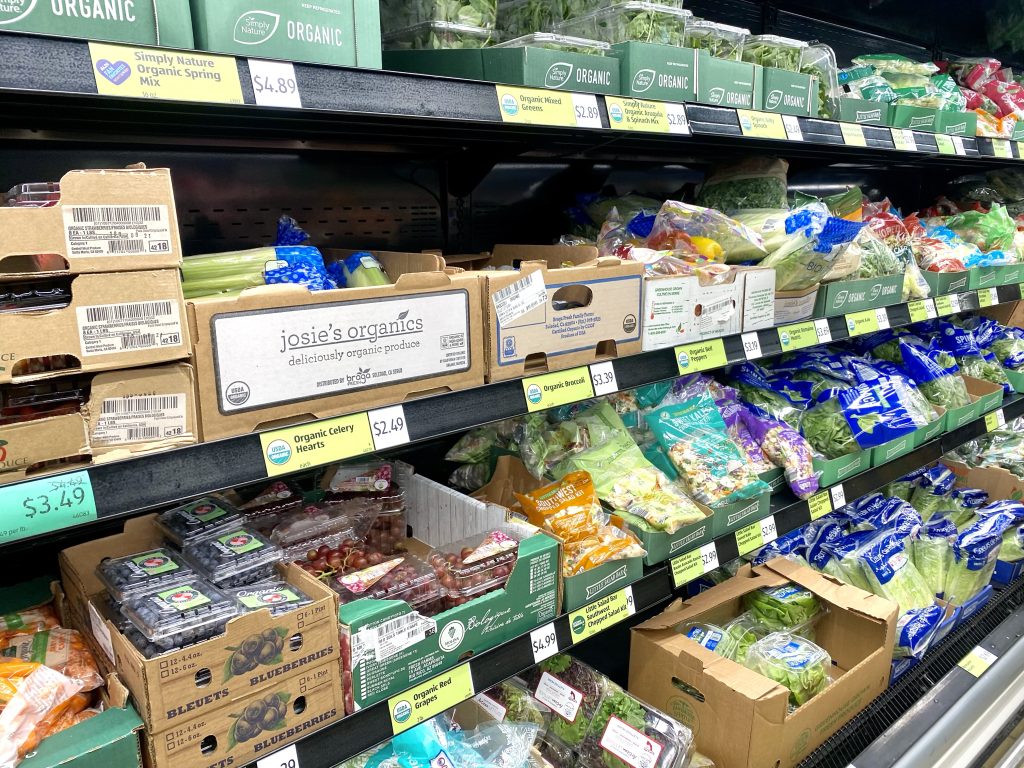 Aldi's fresh produce section is filled with a wide variety of high-quality fruits and vegetables, providing shoppers with abundant options at great prices.
Almond Milk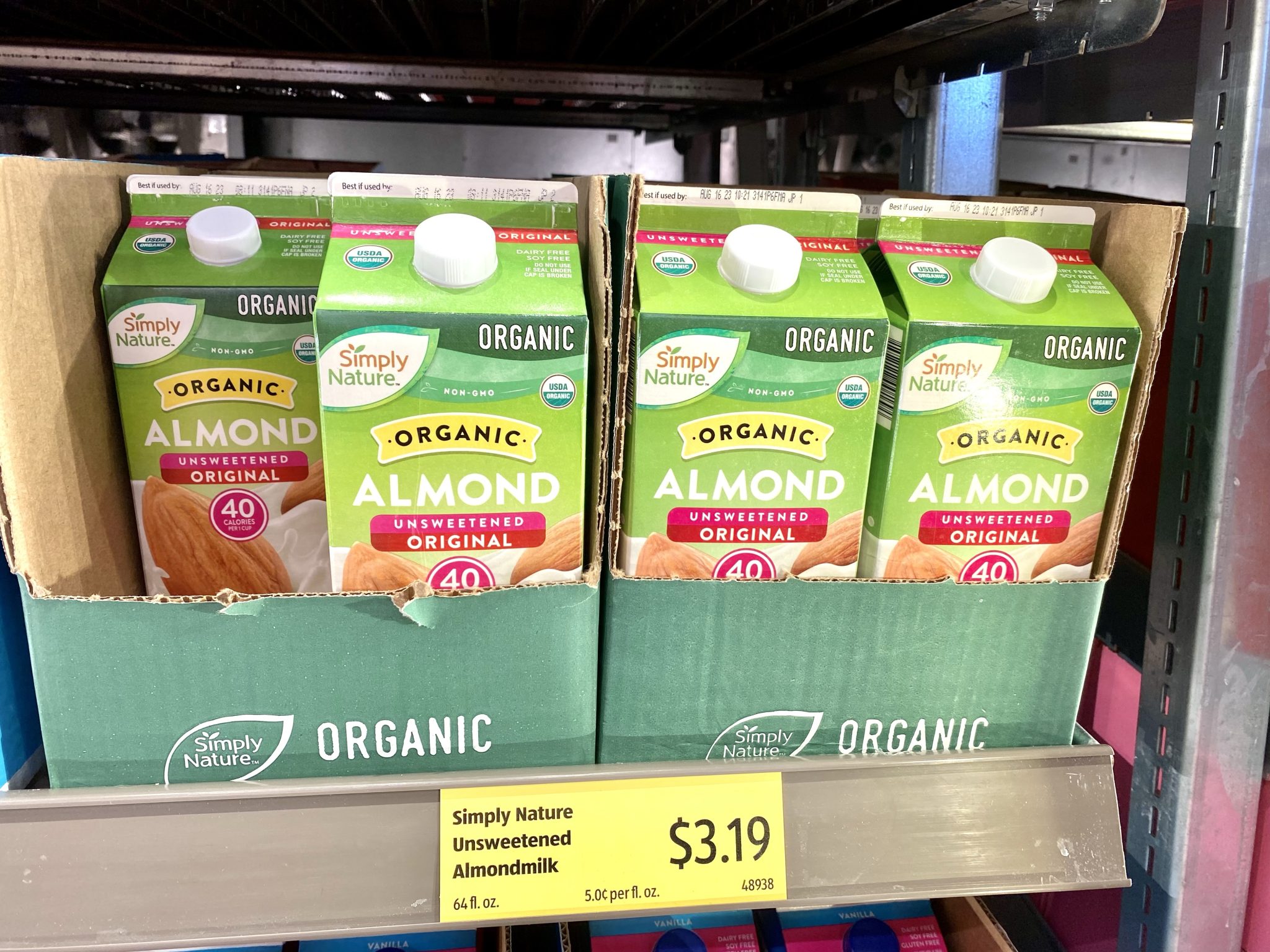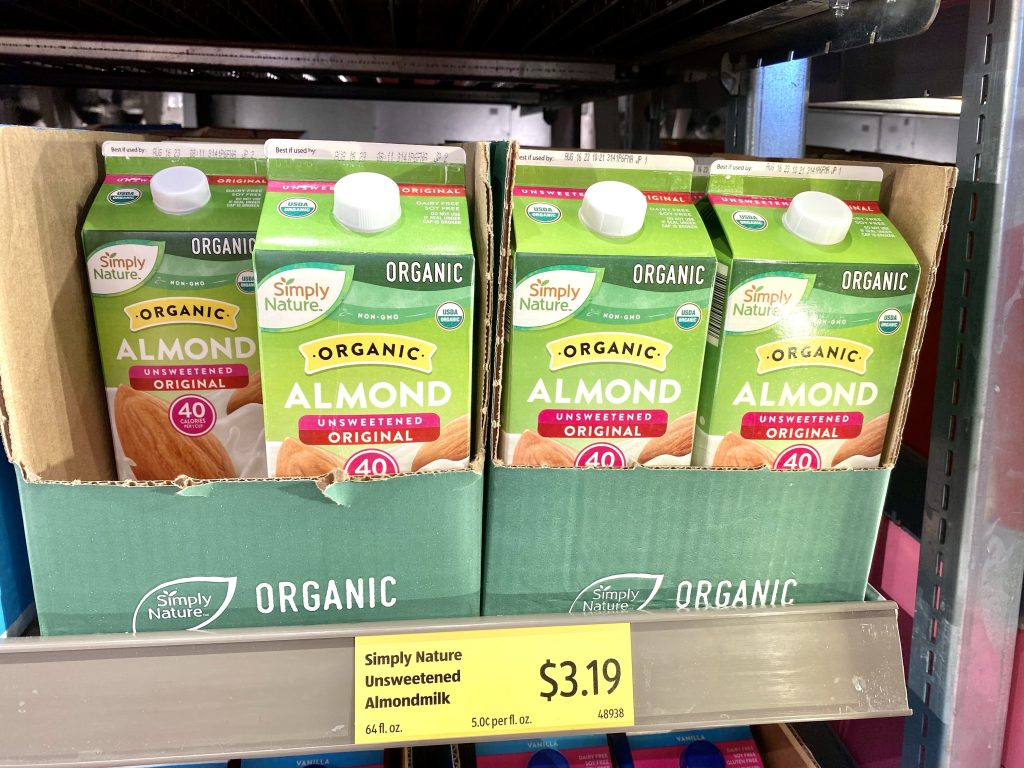 Aldi's low-carb organic almond milk is dairy-free, made from organic almonds and tastes great.
Cheese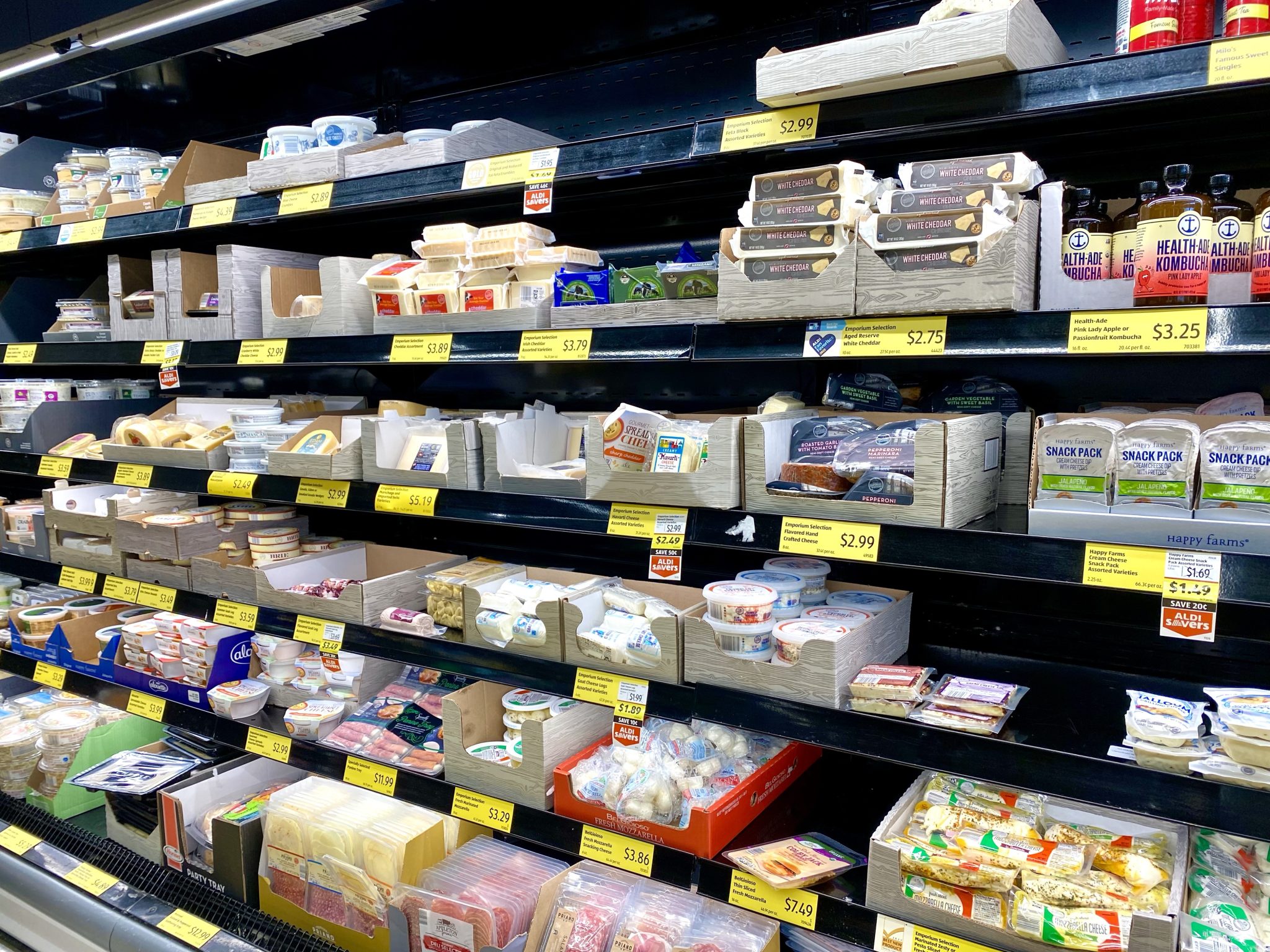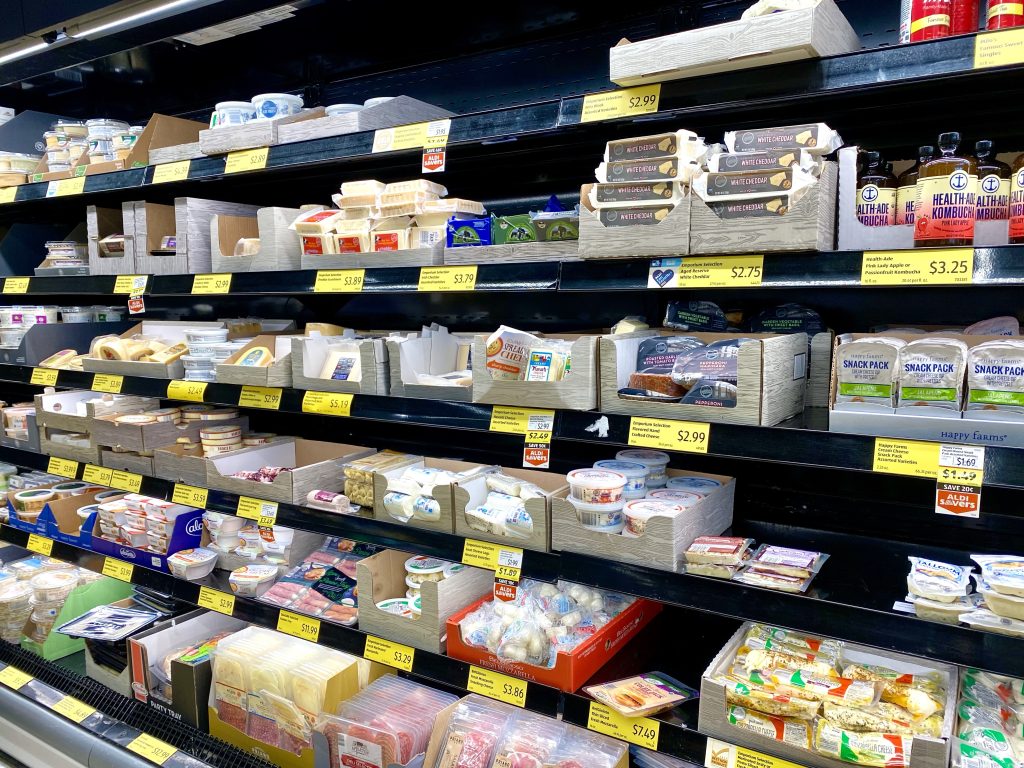 Aldi's assortment of cheeses offers a wide range of flavors and textures to please cheese enthusiasts, and their better prices than competitors make them an irresistible choice for budget-conscious shoppers. It's a great place to shop for your charcuterie board.
Prepackaged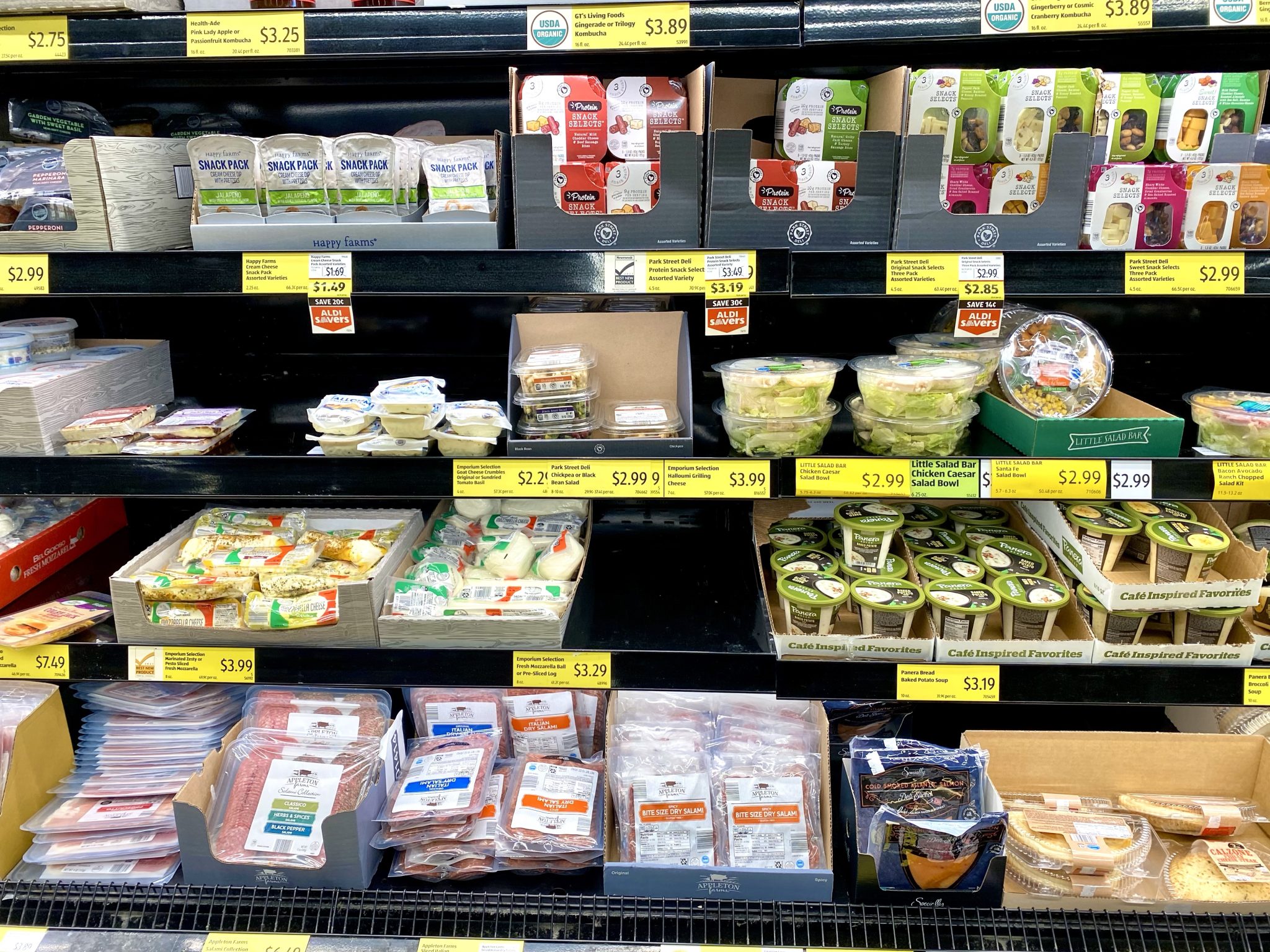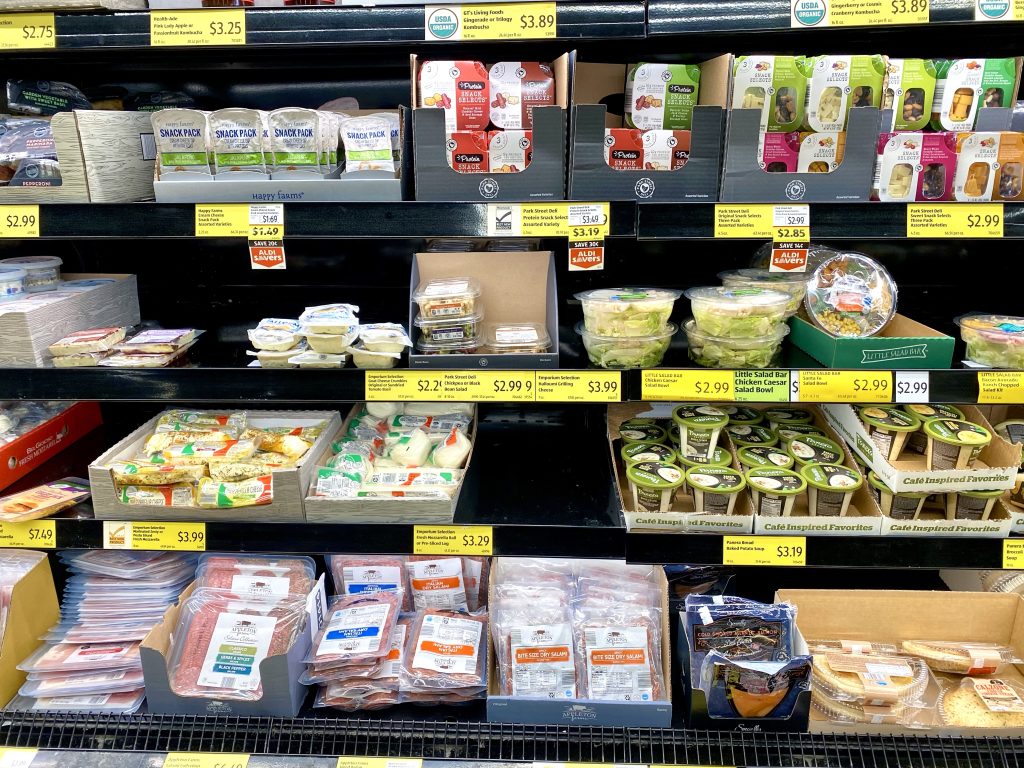 Aldi provides a wide range of snack meats such as salami and pre-packaged snacks, that are perfect for those following a low-carb lifestyle.
Meats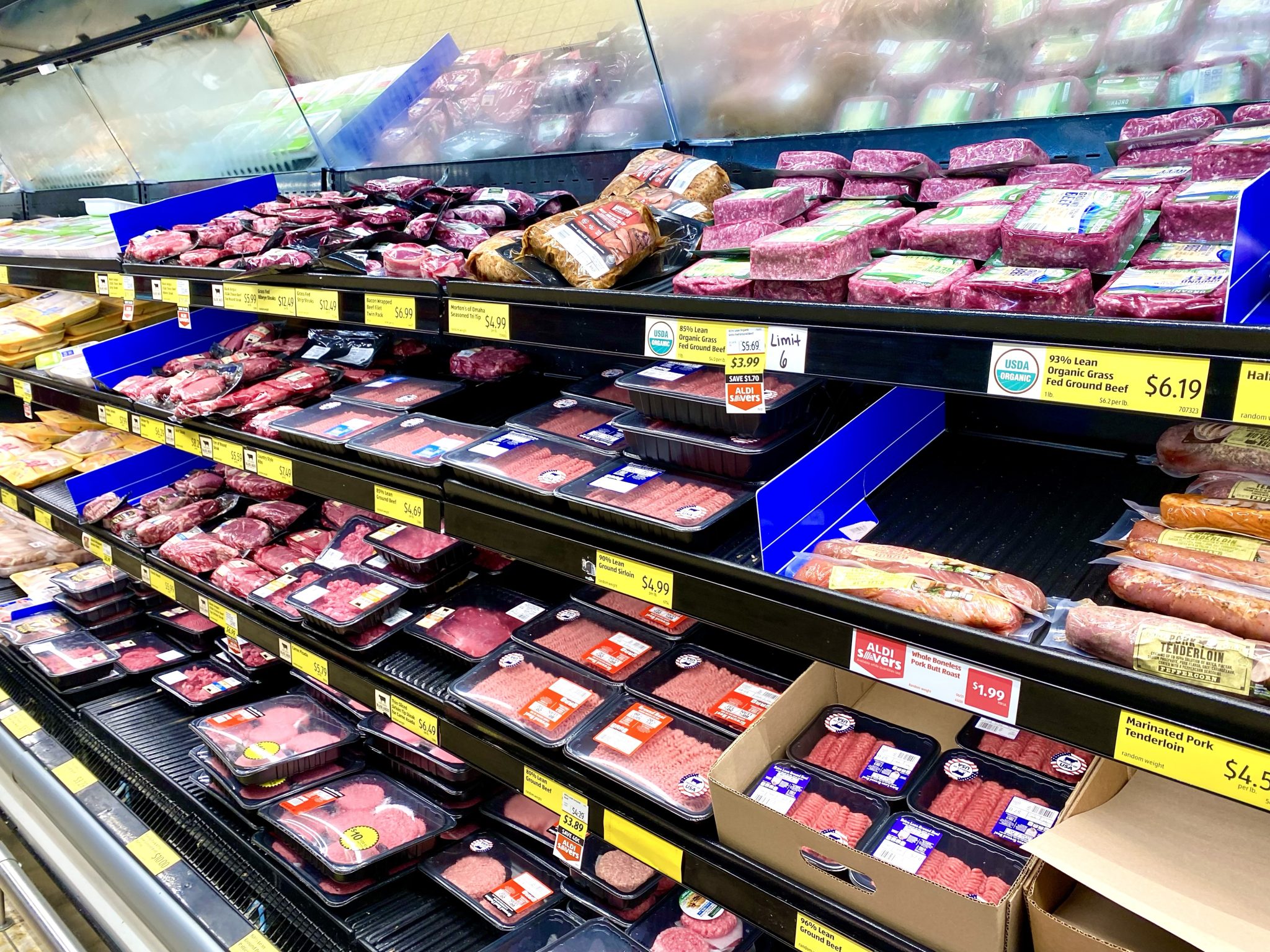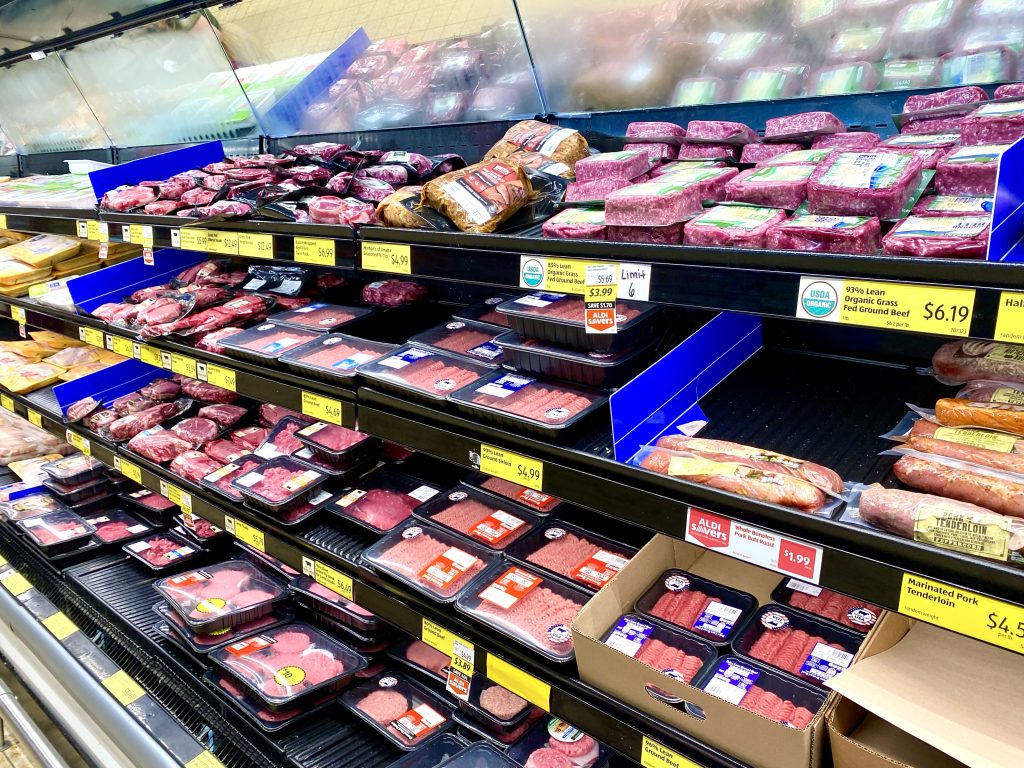 Aldi offers a range of high-quality meats at affordable prices, including chicken, hamburger, steak, pork chops, and wild-caught salmon.
Cheese Wraps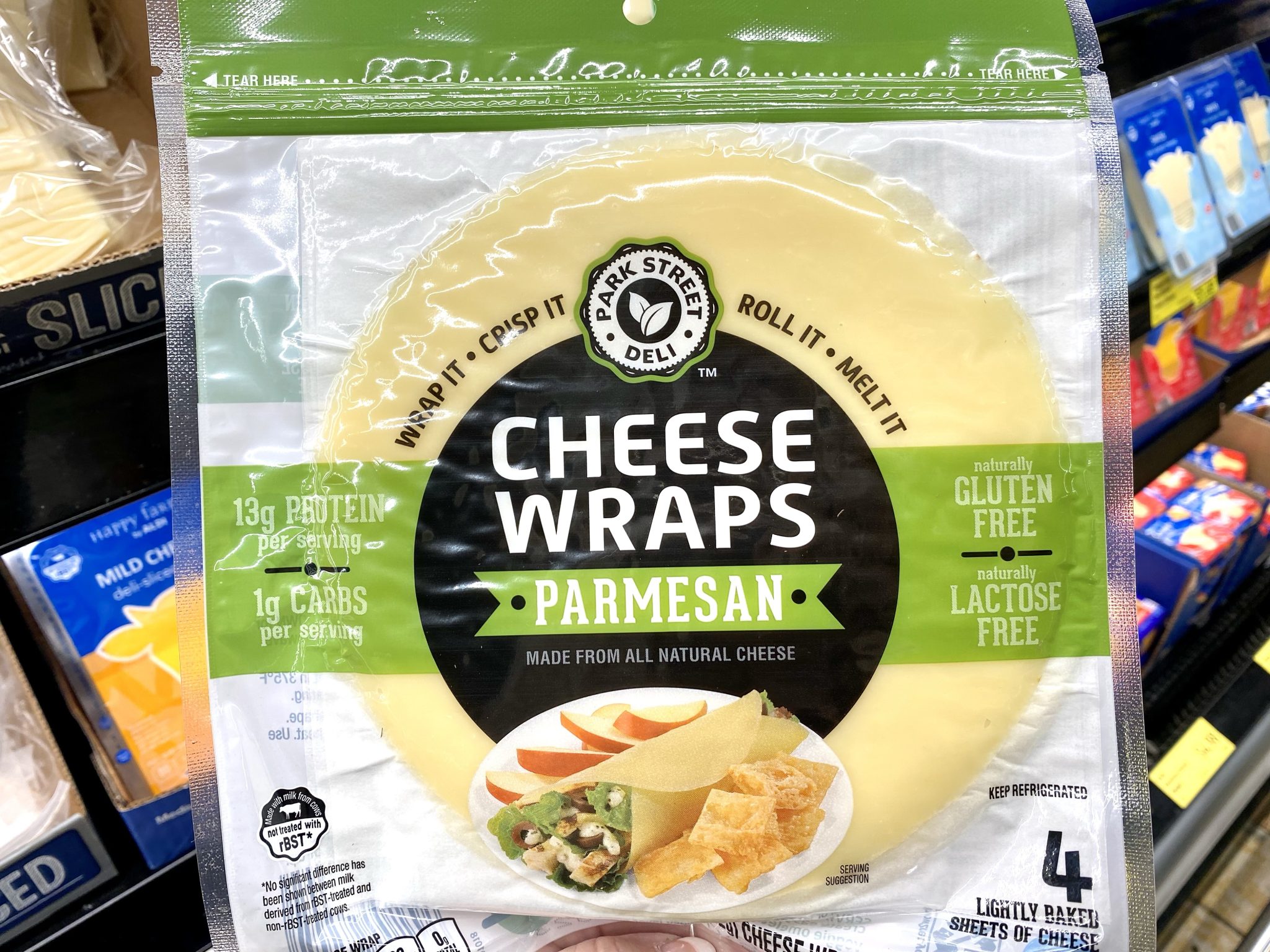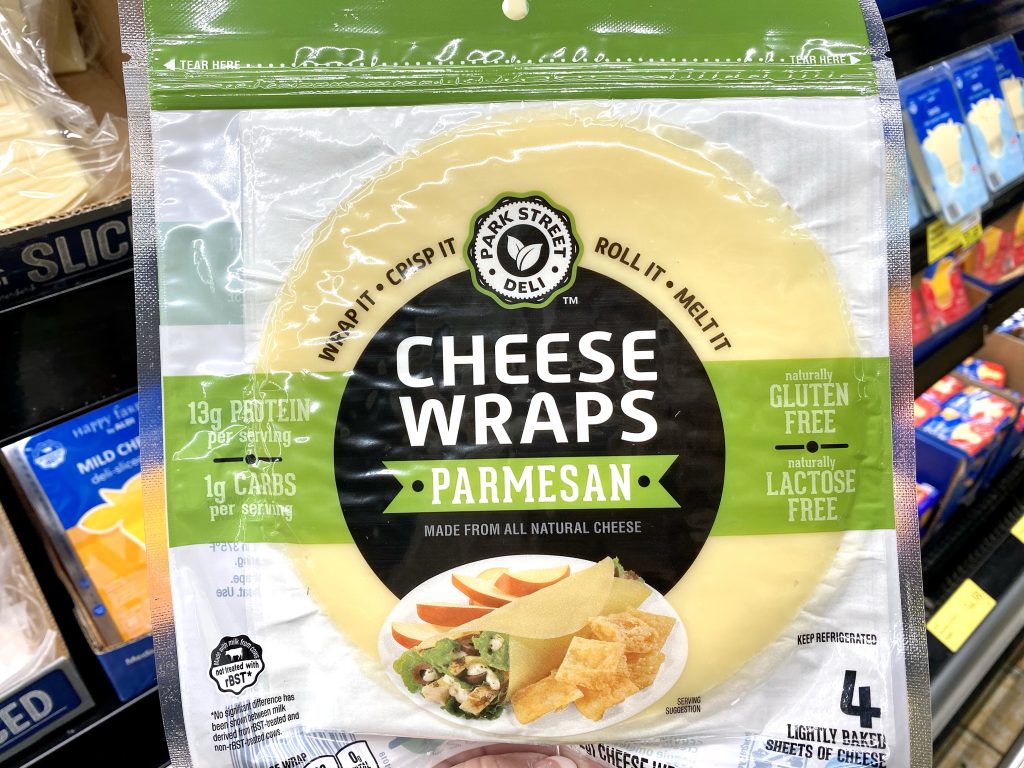 Aldi's Parmesan cheese wraps are a unique and flavorful alternative to traditional tortillas, offering a low-carb option for creating delicious and satisfying wraps or sandwiches. They can also be cooked in the microwave or oven until crisp for tostadas and taco salads.
Egg Wraps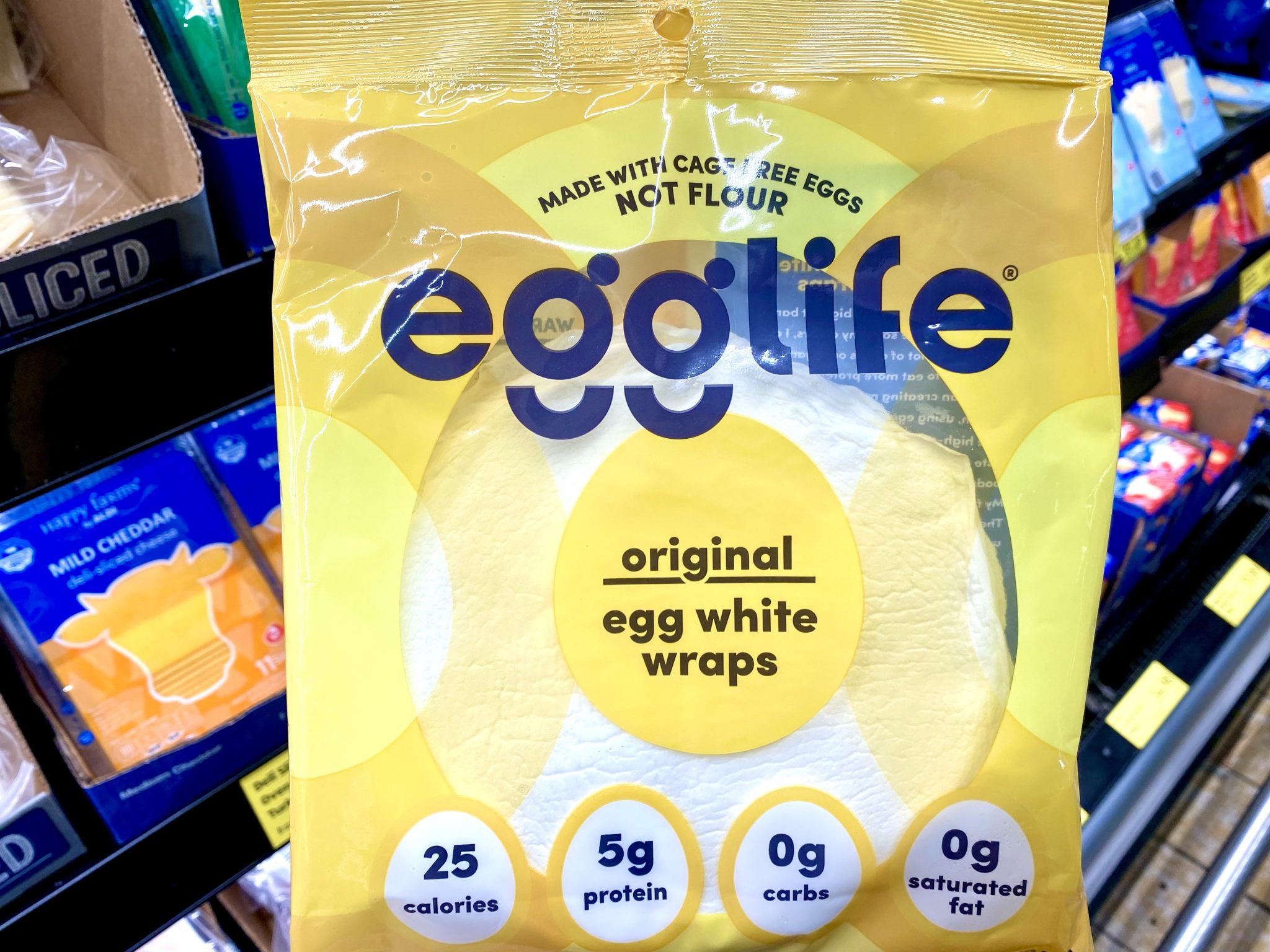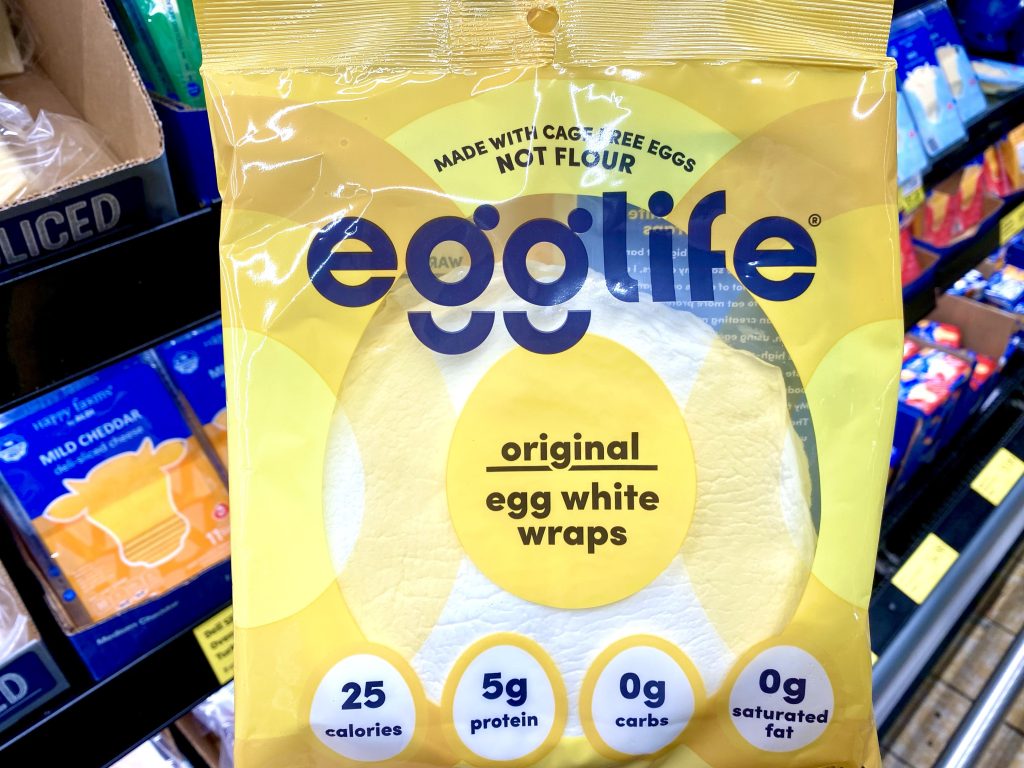 Egg wraps can be used in various ways, such as making wrap sandwiches or as a substitute for tortillas. You can also cut them into strips to use as a pasta alternative.
Snack Bars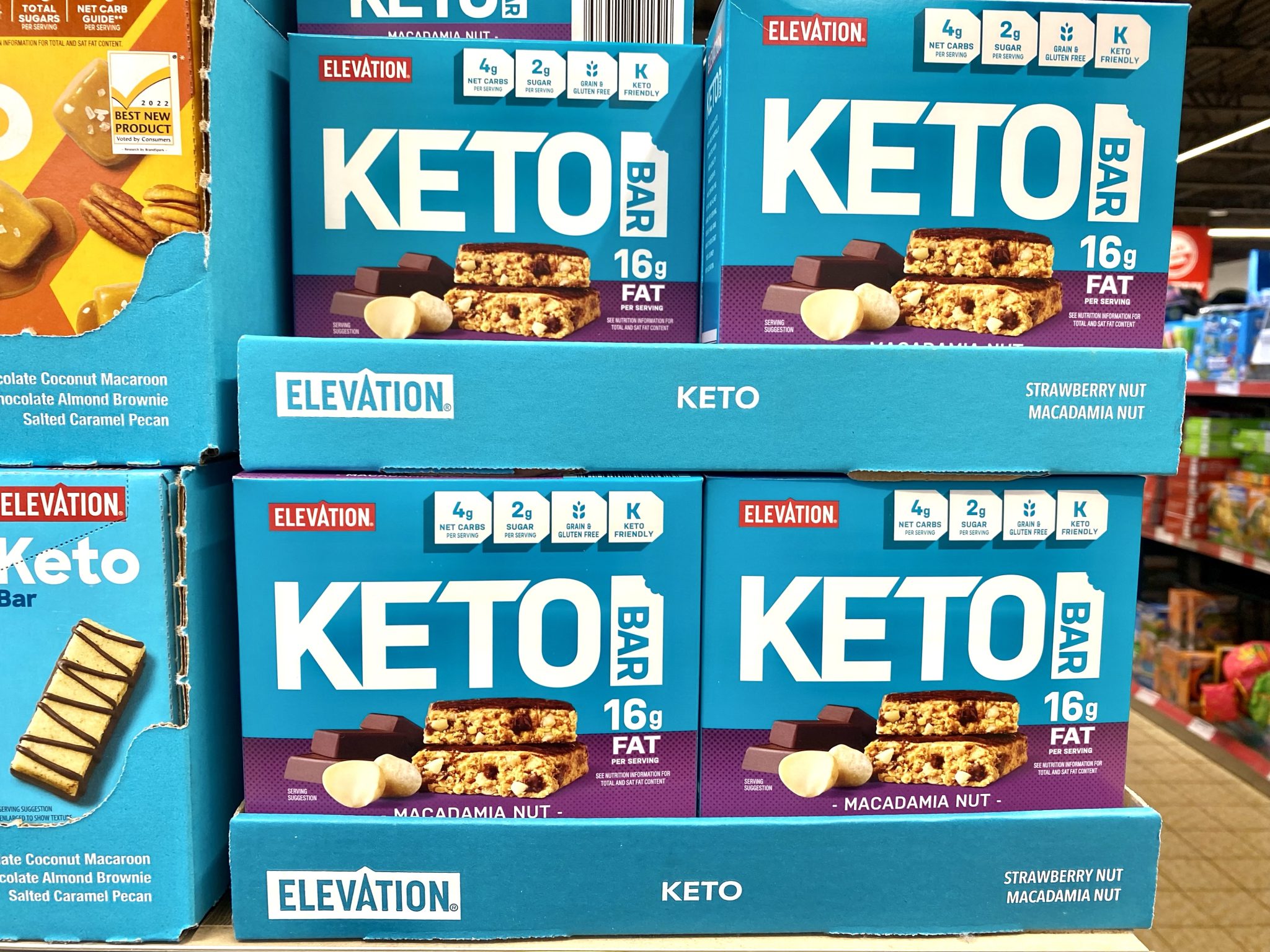 Aldi offers a variety of protein and snack bars that provide a convenient low-carb option.
Cheese Fries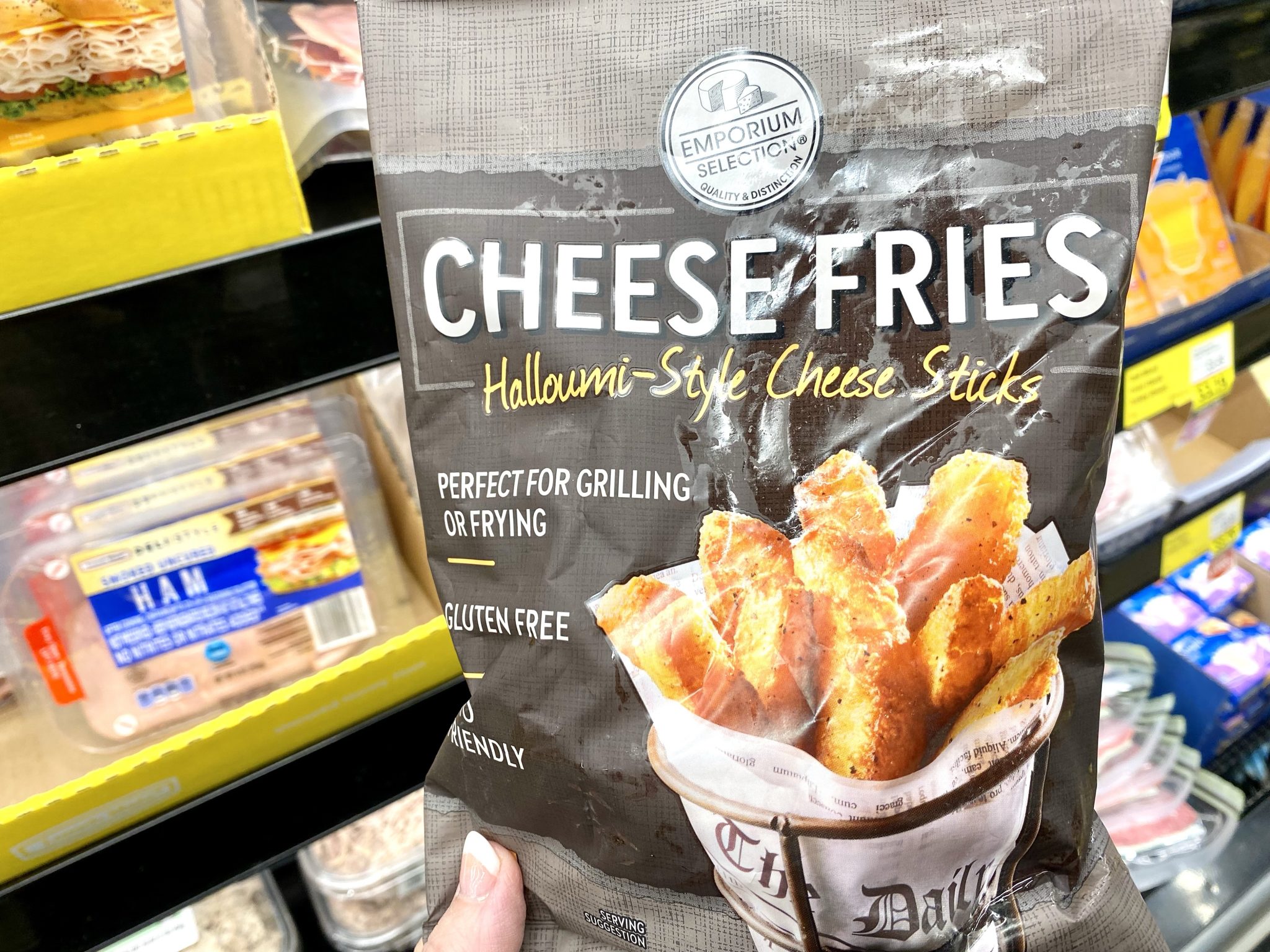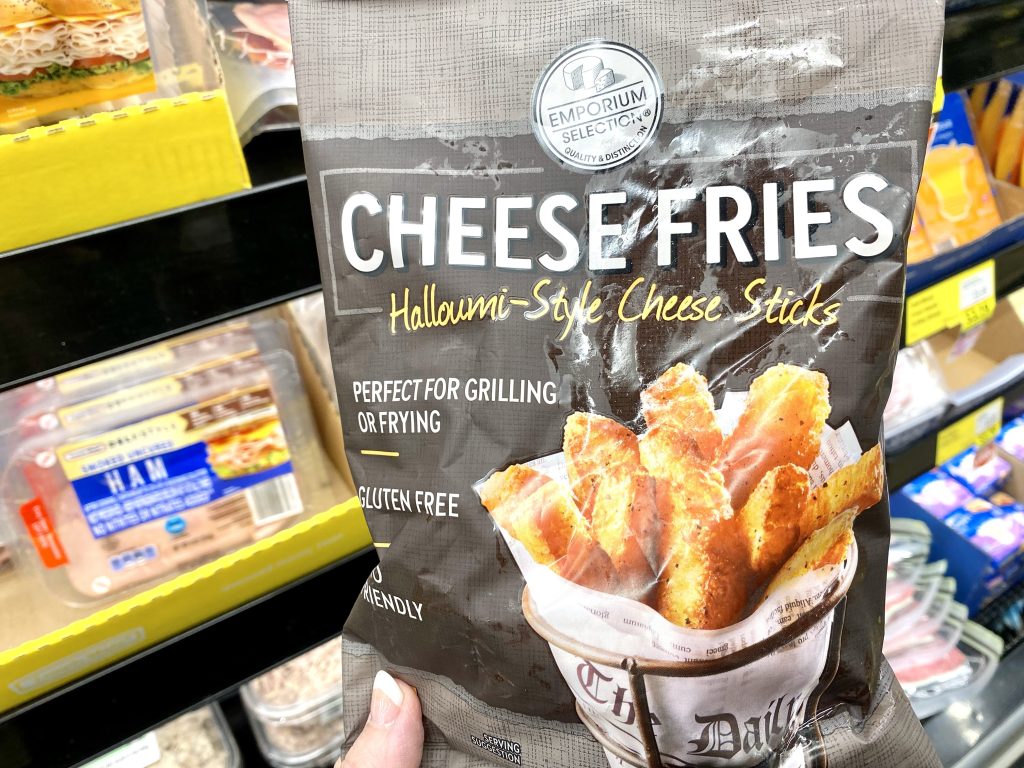 Halloumi cheese, available pre-cut into sticks at Aldi, is perfect for frying due to its firm texture and high melting point. When cooked, it results in a deliciously crisp exterior and a gooey, flavorful center.
Cooking Oils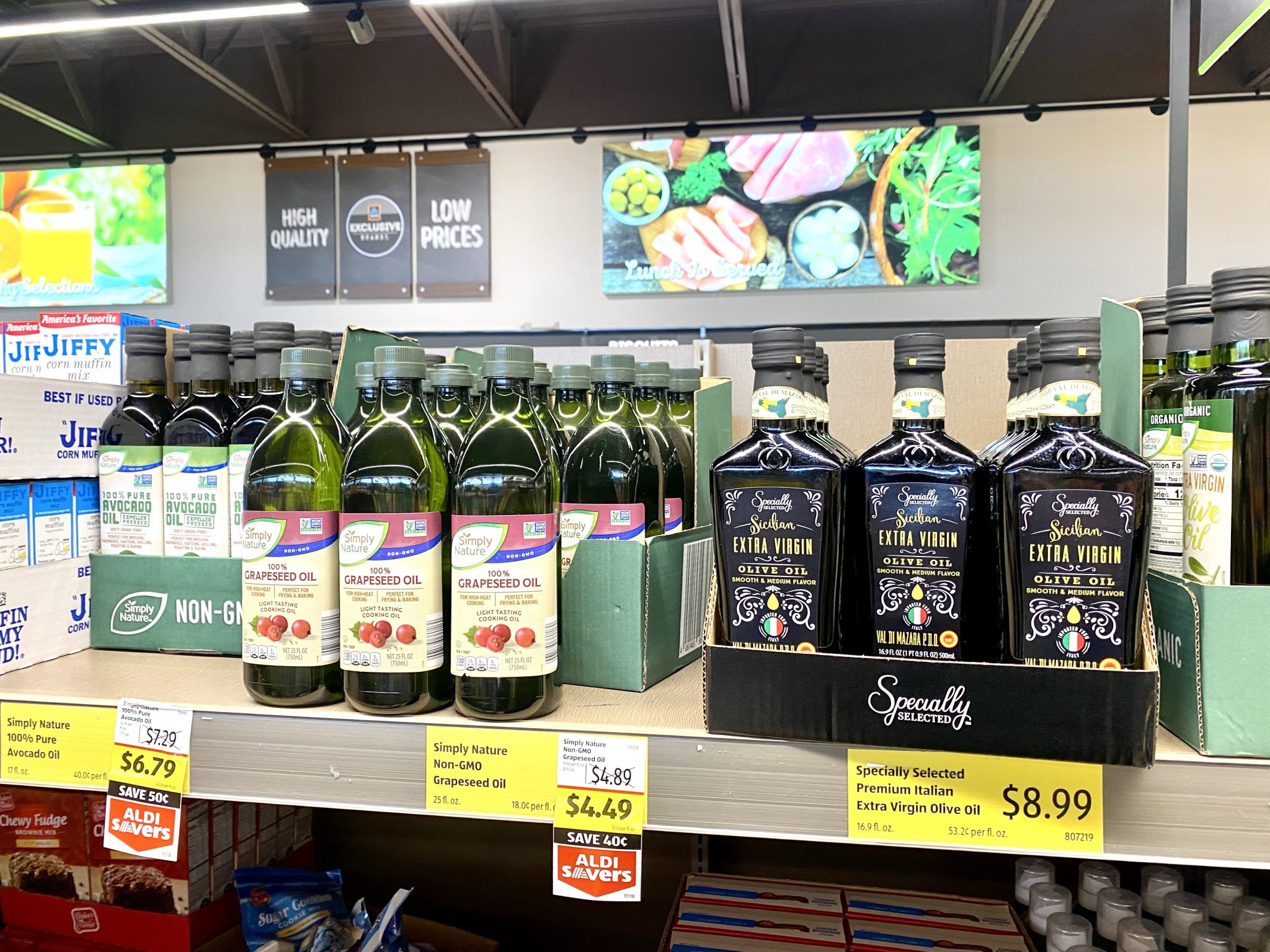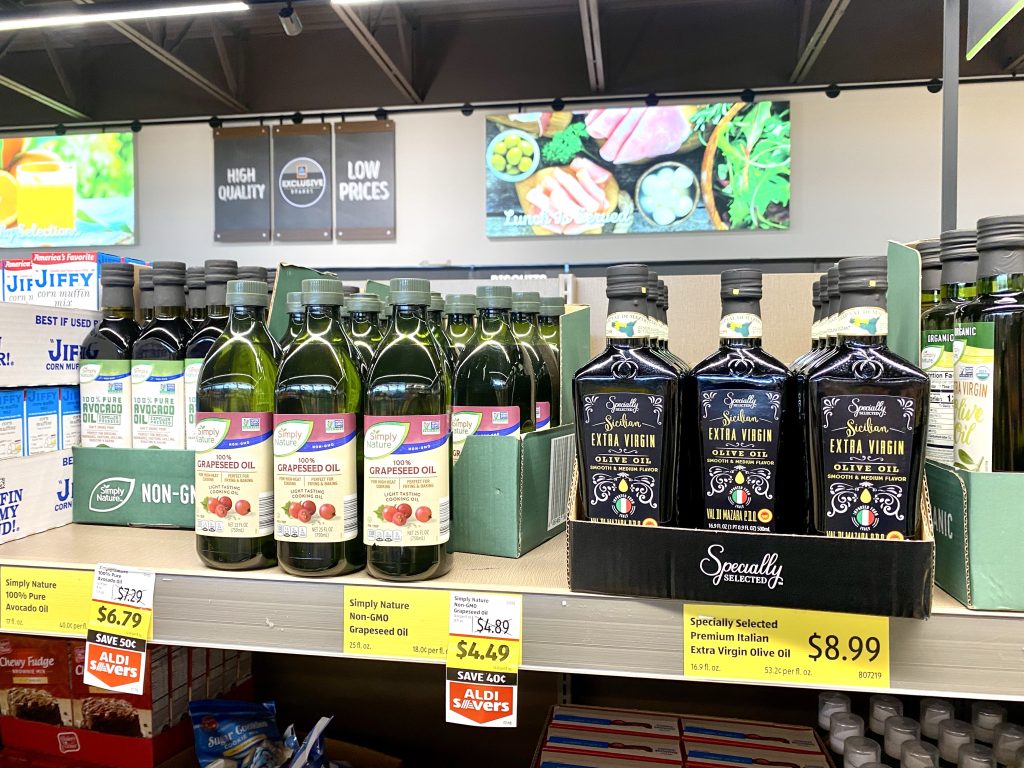 Aldi offers a variety of cooking oils, including options like olive oil, avocado oil, and coconut oil, providing versatile and high-quality choices.
Crackers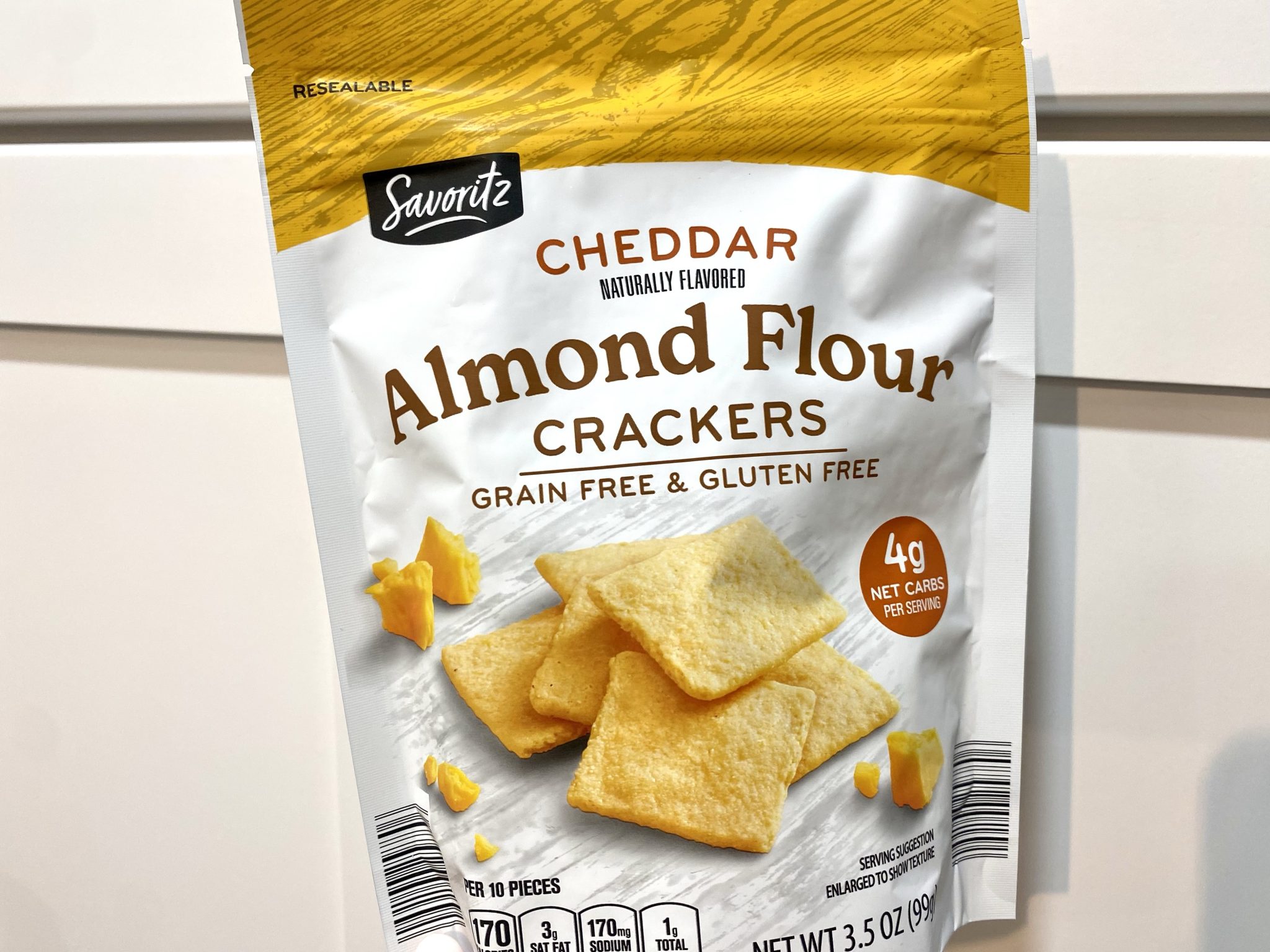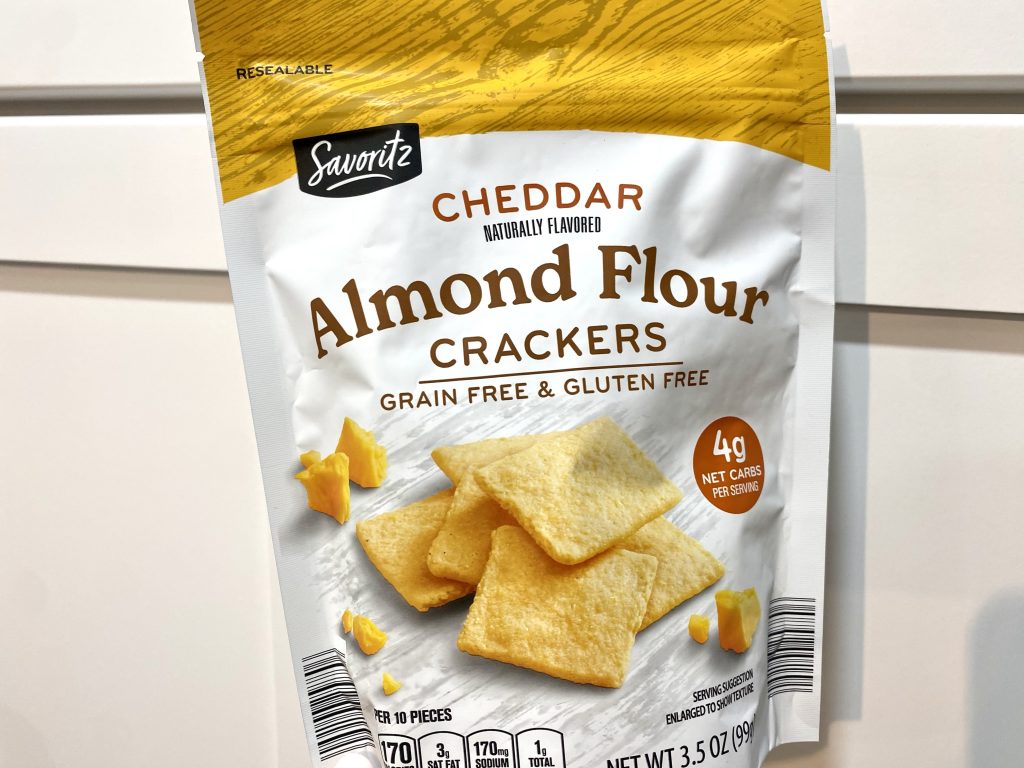 Aldi's almond flour crackers are a delicious and gluten-free snack, perfect for those seeking a crunchy and flavorful option. They come in a variety of flavors.
Dips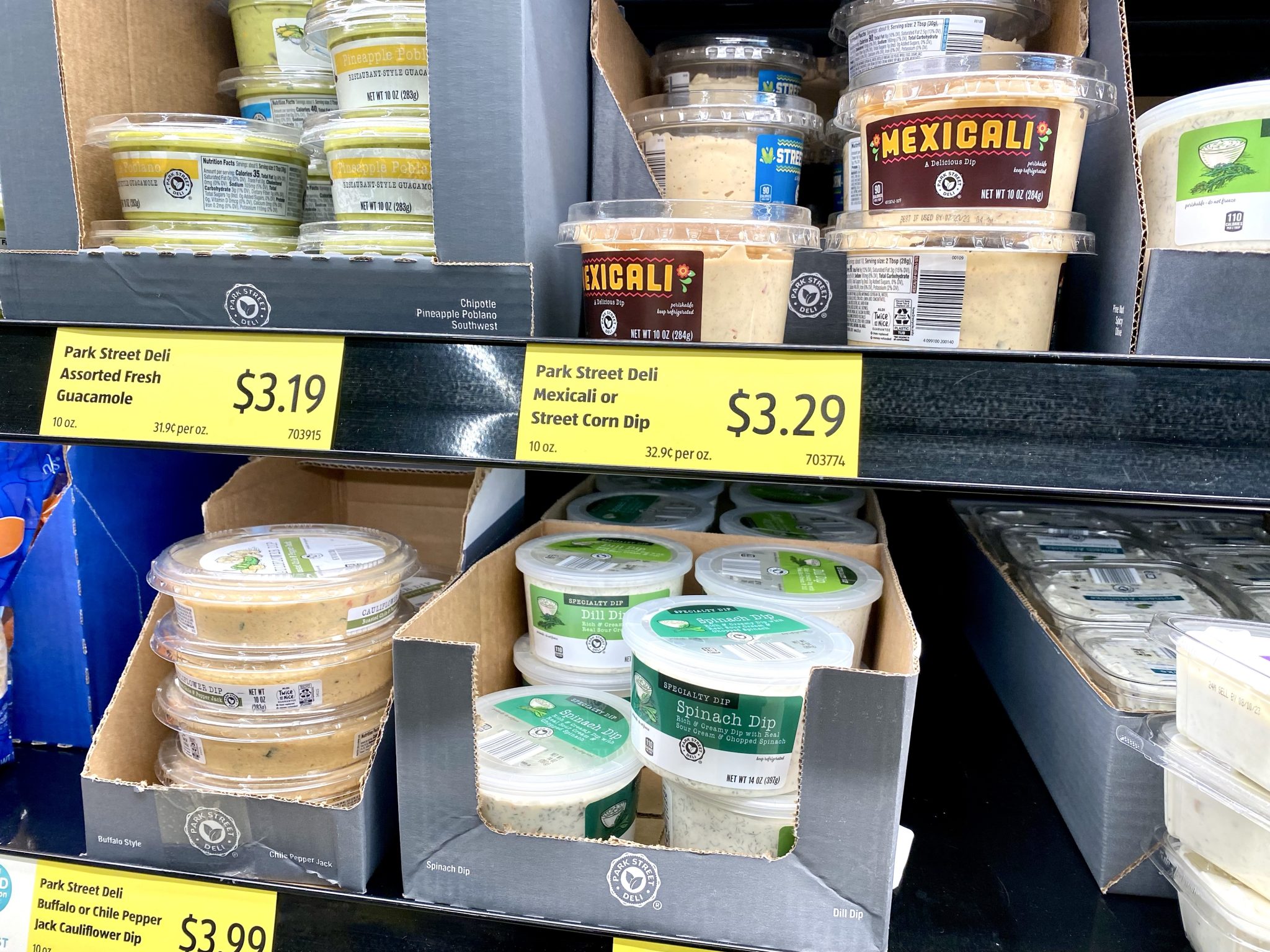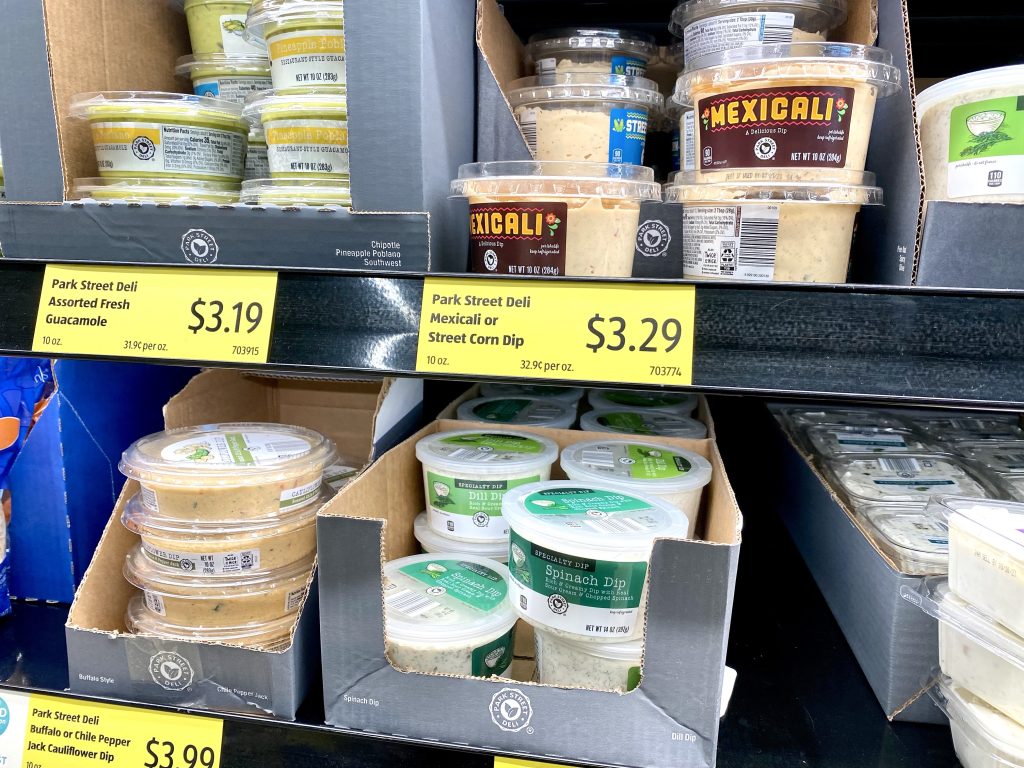 A variety of low-carb dips are delicious paired with cheese crisps or almond flour crackers. If you're a big dill pickles and dips fan, you must try this Dill Pickle Dip.
Nuts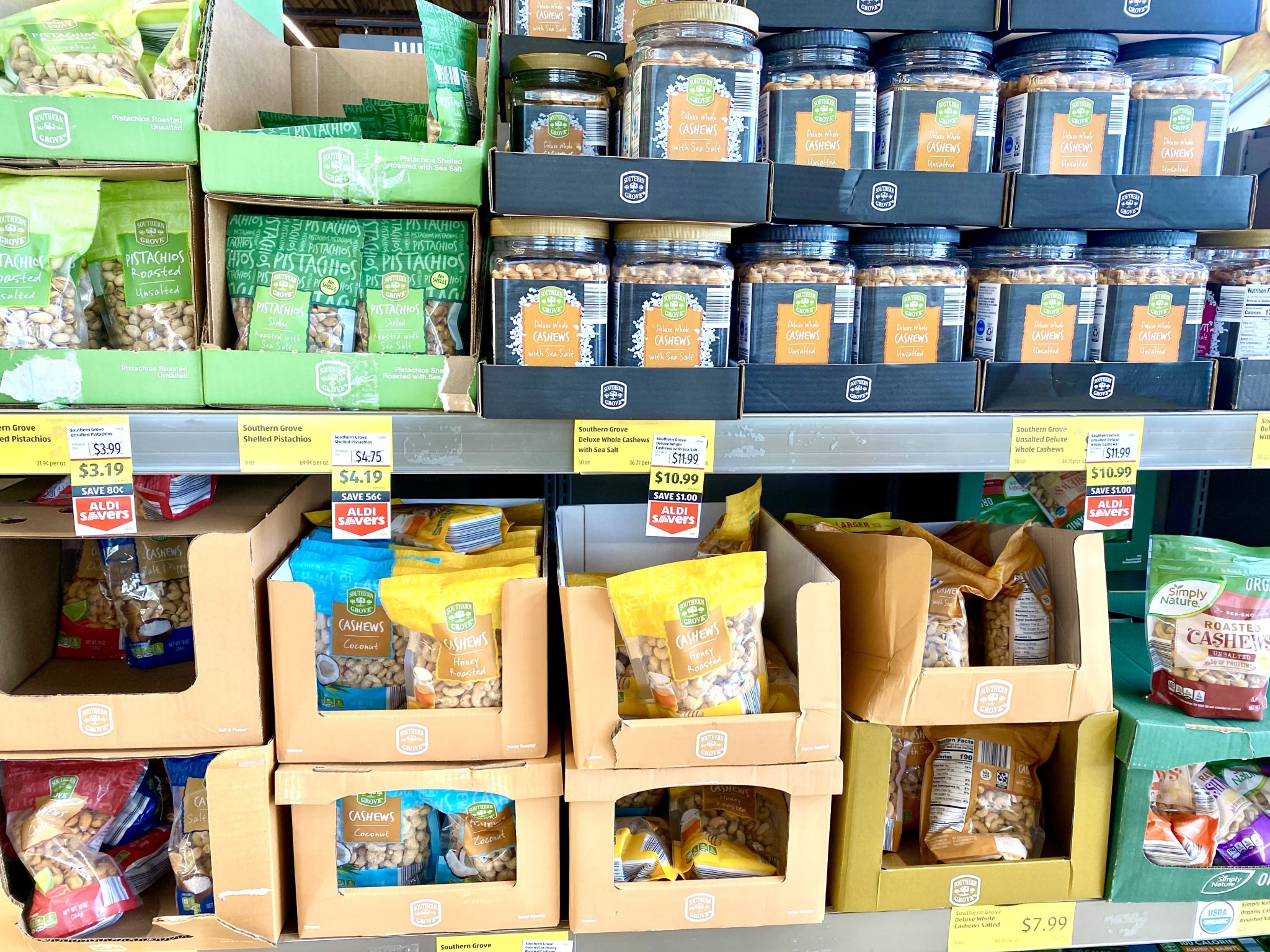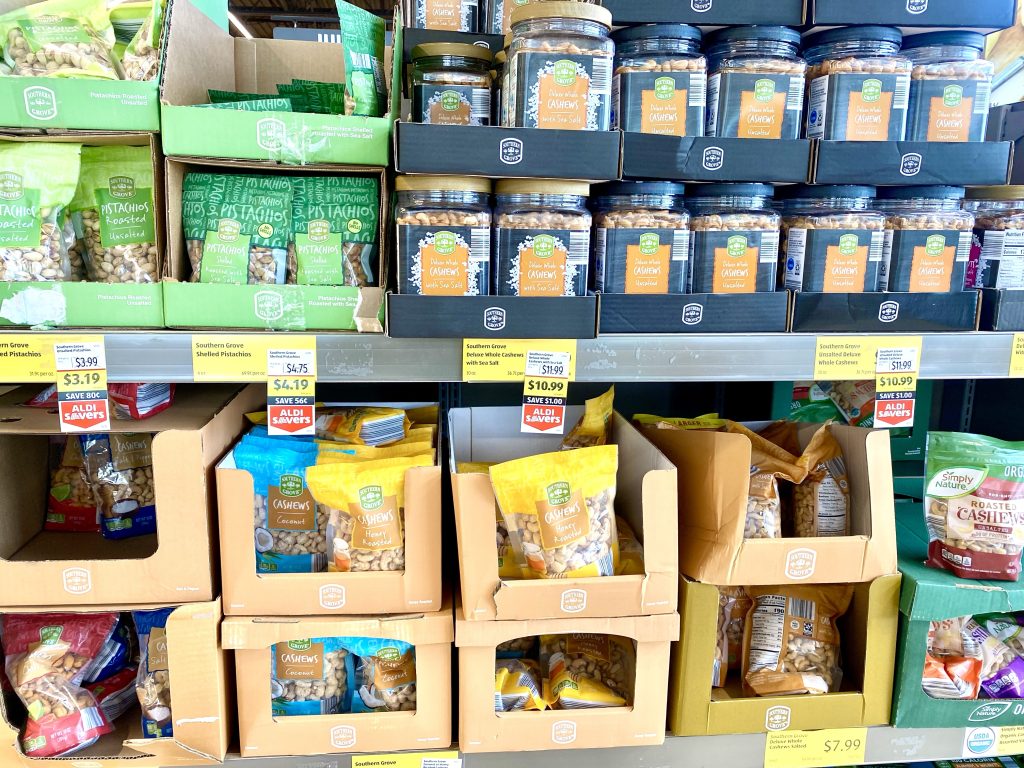 Aldi has a wide variety of nuts at lower costs compared to other stores, making them a budget-friendly choice for nut lovers.
Sparkling Water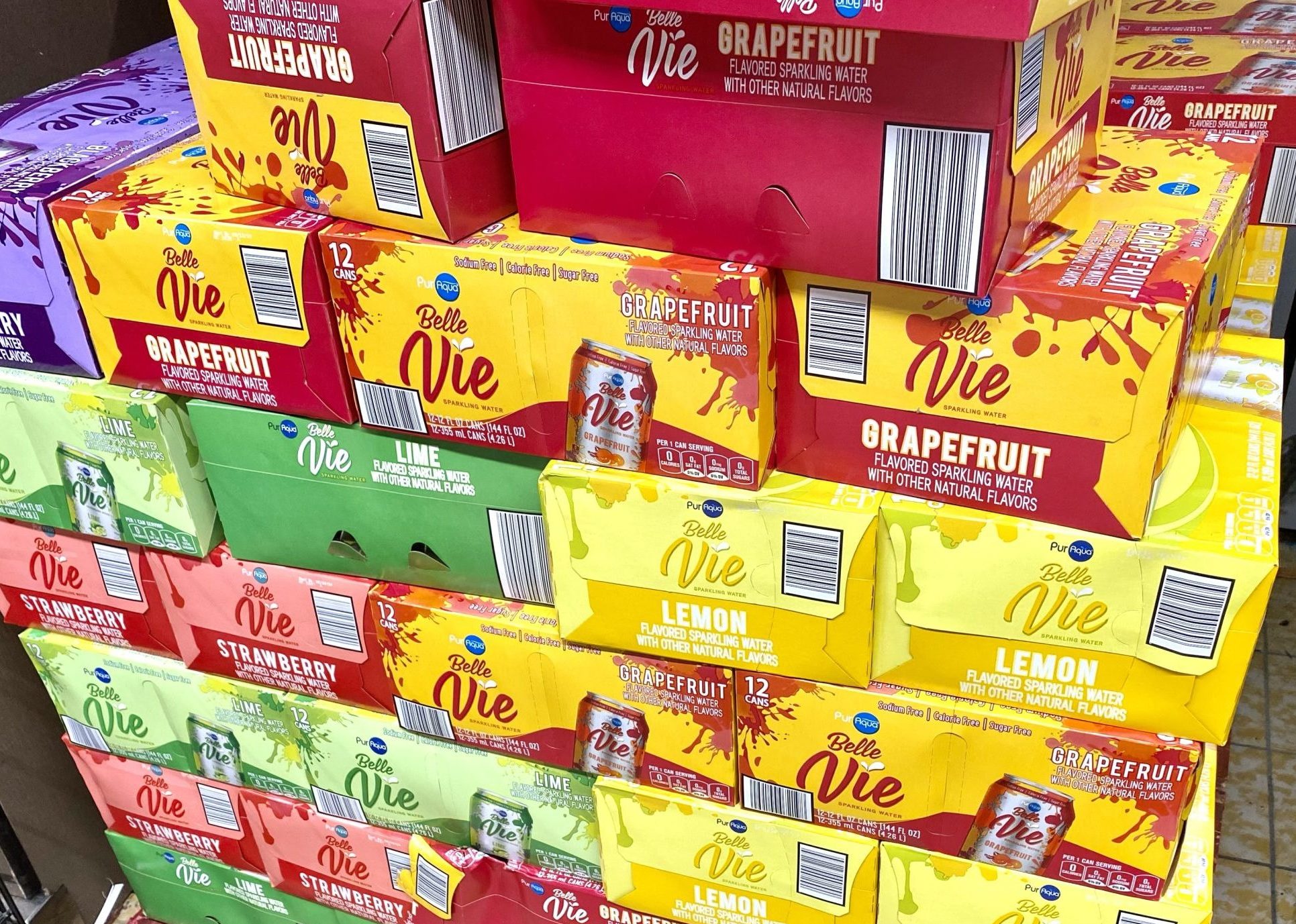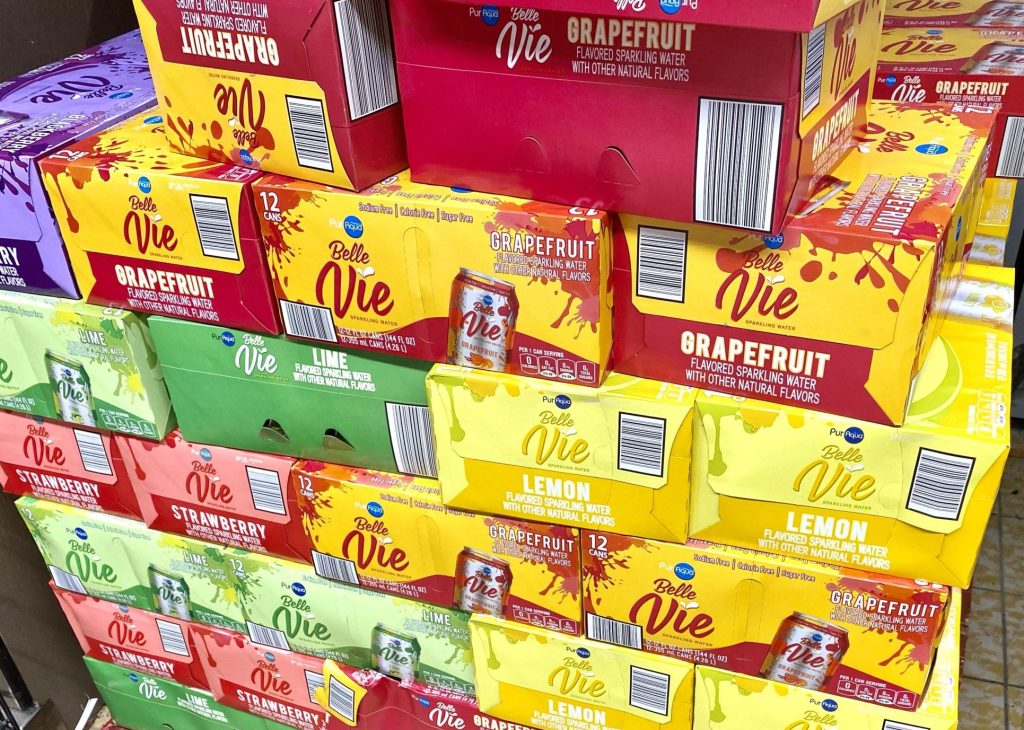 Aldi has their own sparkling water brand, offering a fizzy and refreshing choice for those who enjoy carbonated drinks without added sugar.
Bread Cheese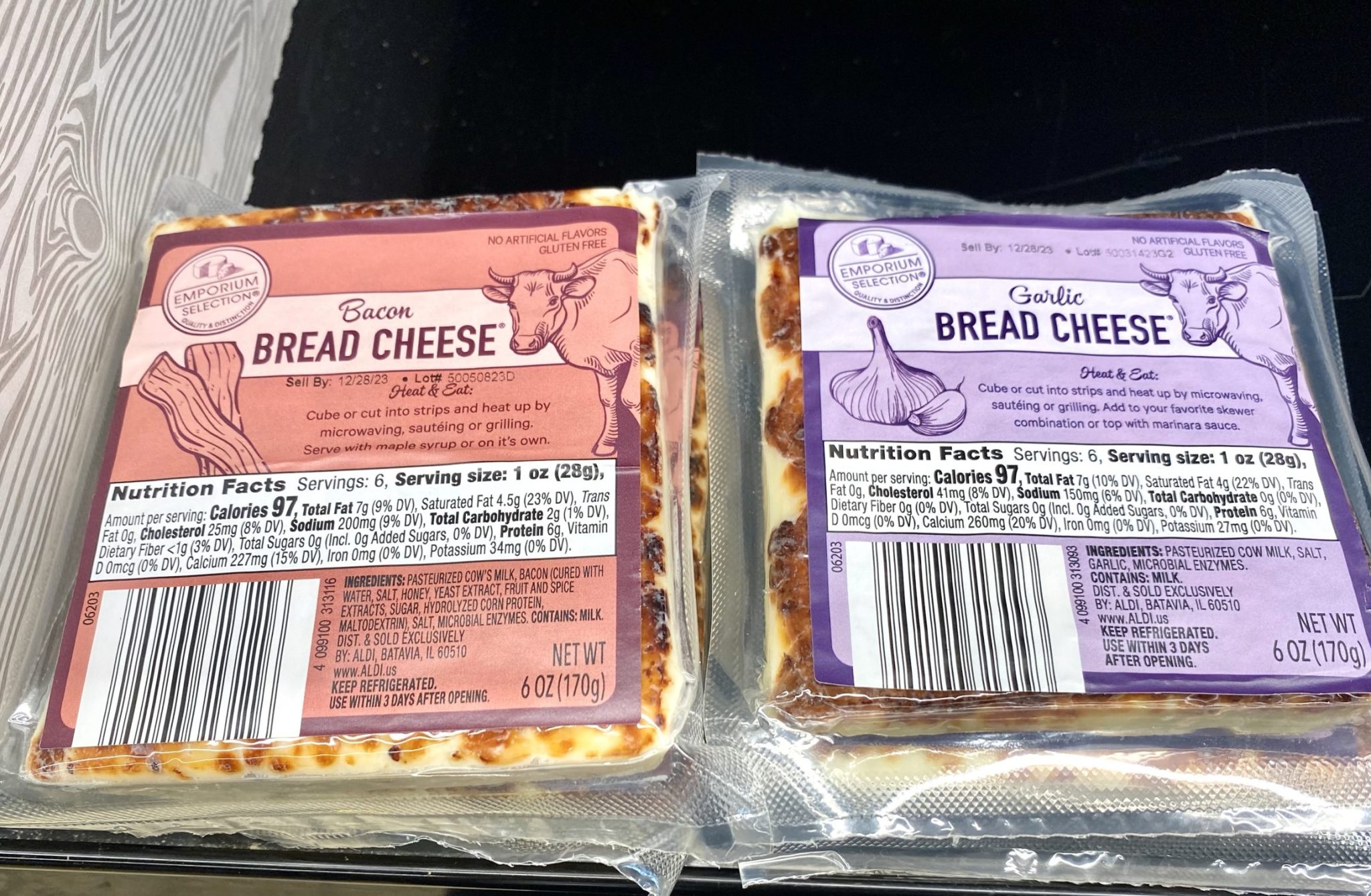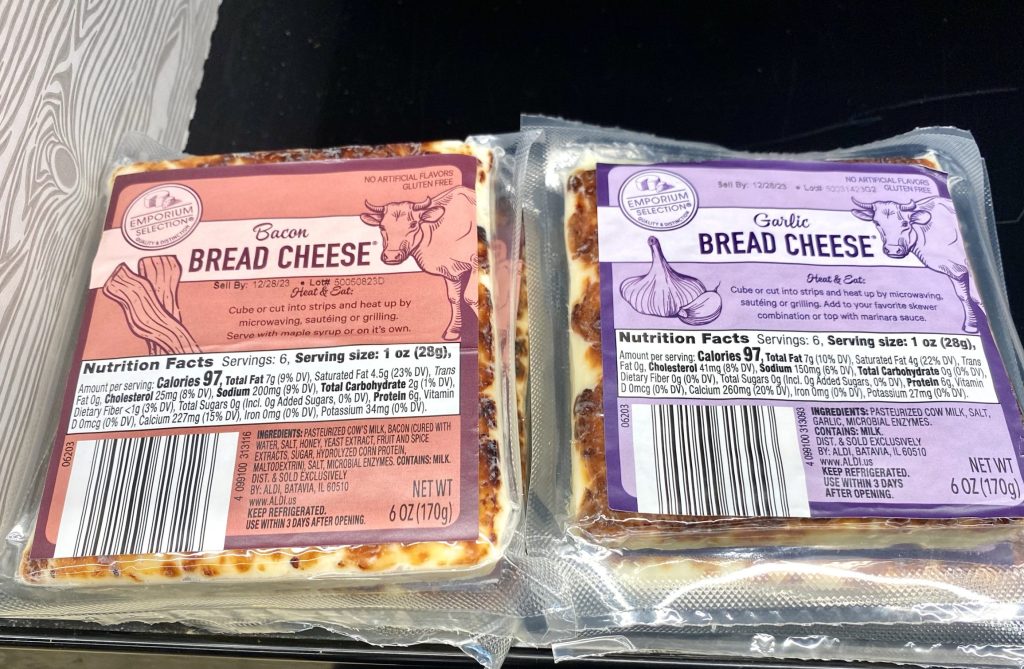 One popular way to prepare Aldi's bread cheese is by grilling or frying it. This results in a crunchy exterior and a soft, melted interior like a classic grilled cheese sandwich.
Frozen Vegetables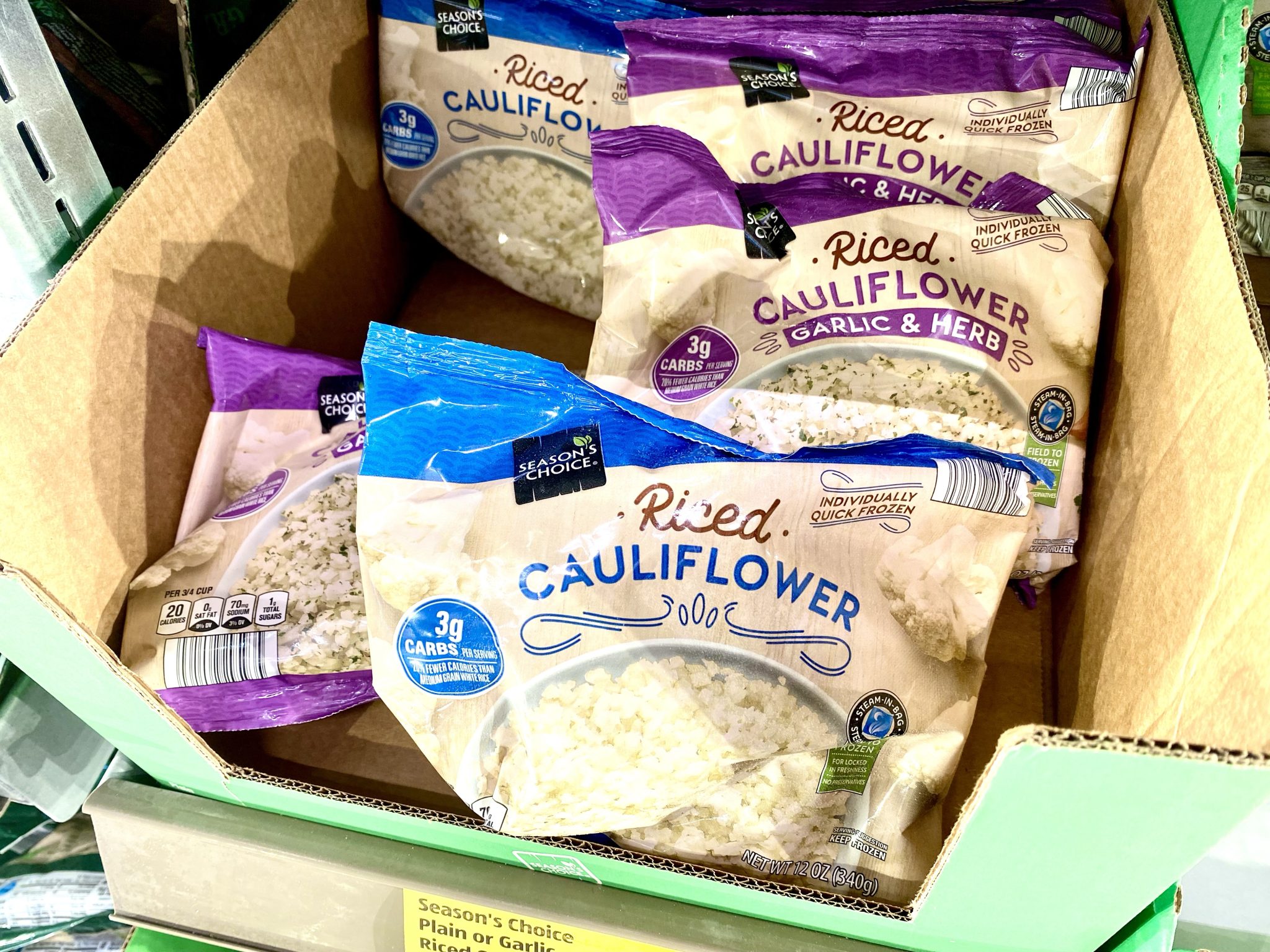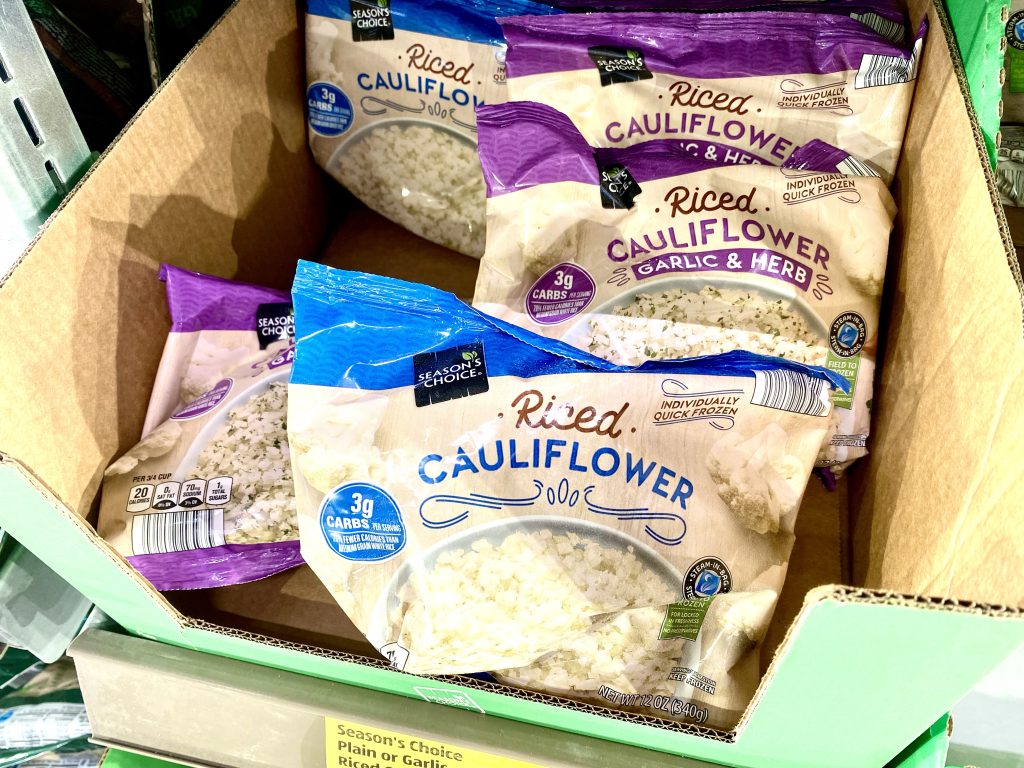 Aldi offers a variety of high-quality frozen vegetables, including the popular low-carb option of riced cauliflower. Try it in this Big Mac Skillet recipe!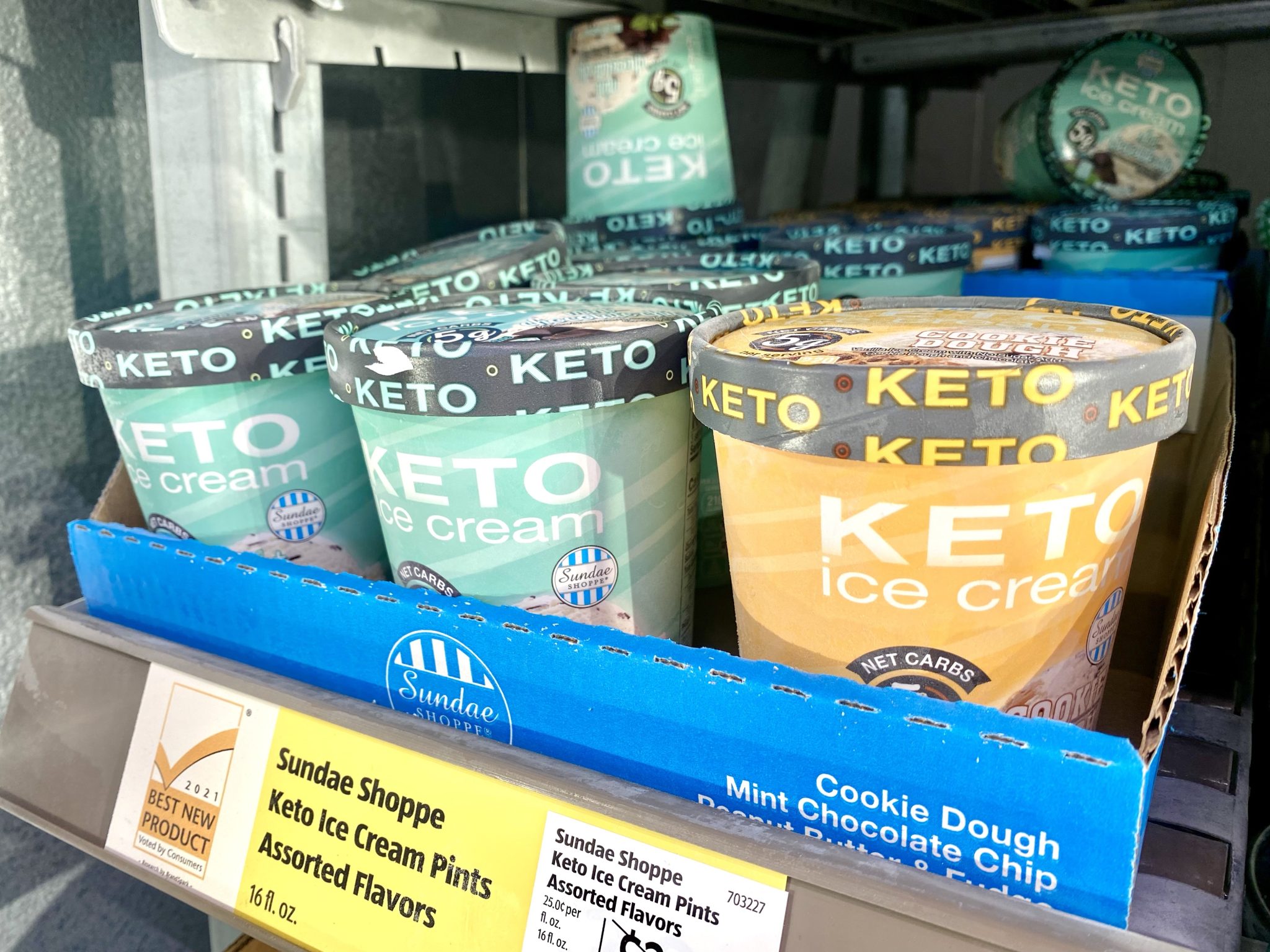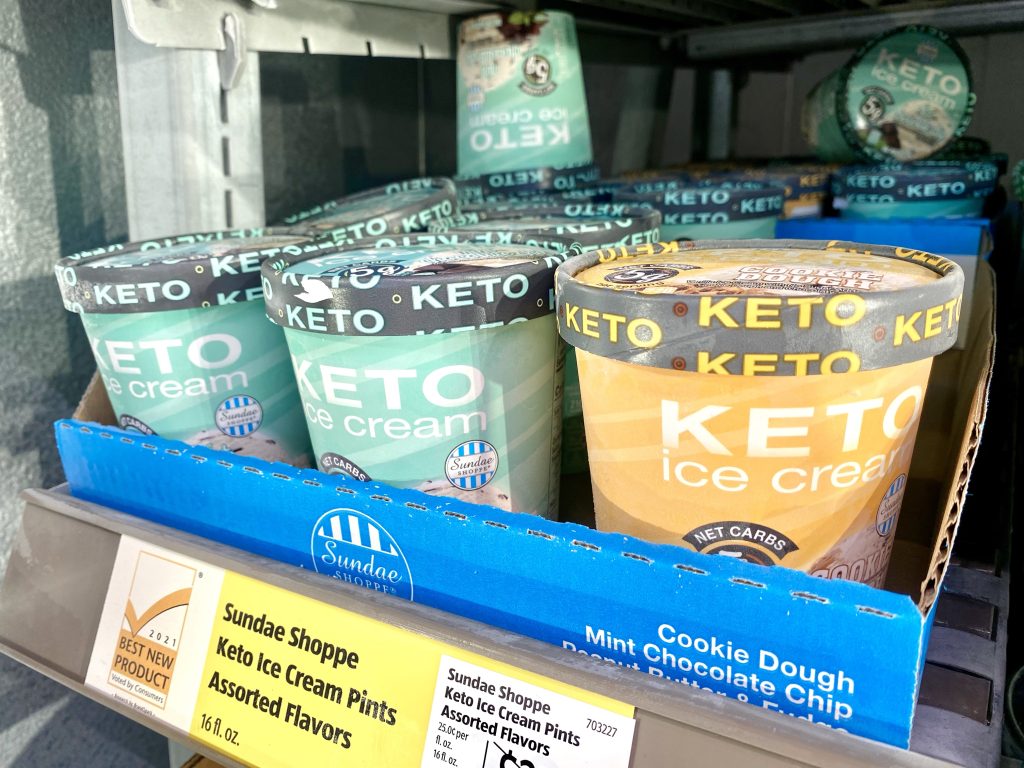 Aldi has keto ice cream and is as good in quality and flavor as national grocery store brands.
Beef Jerky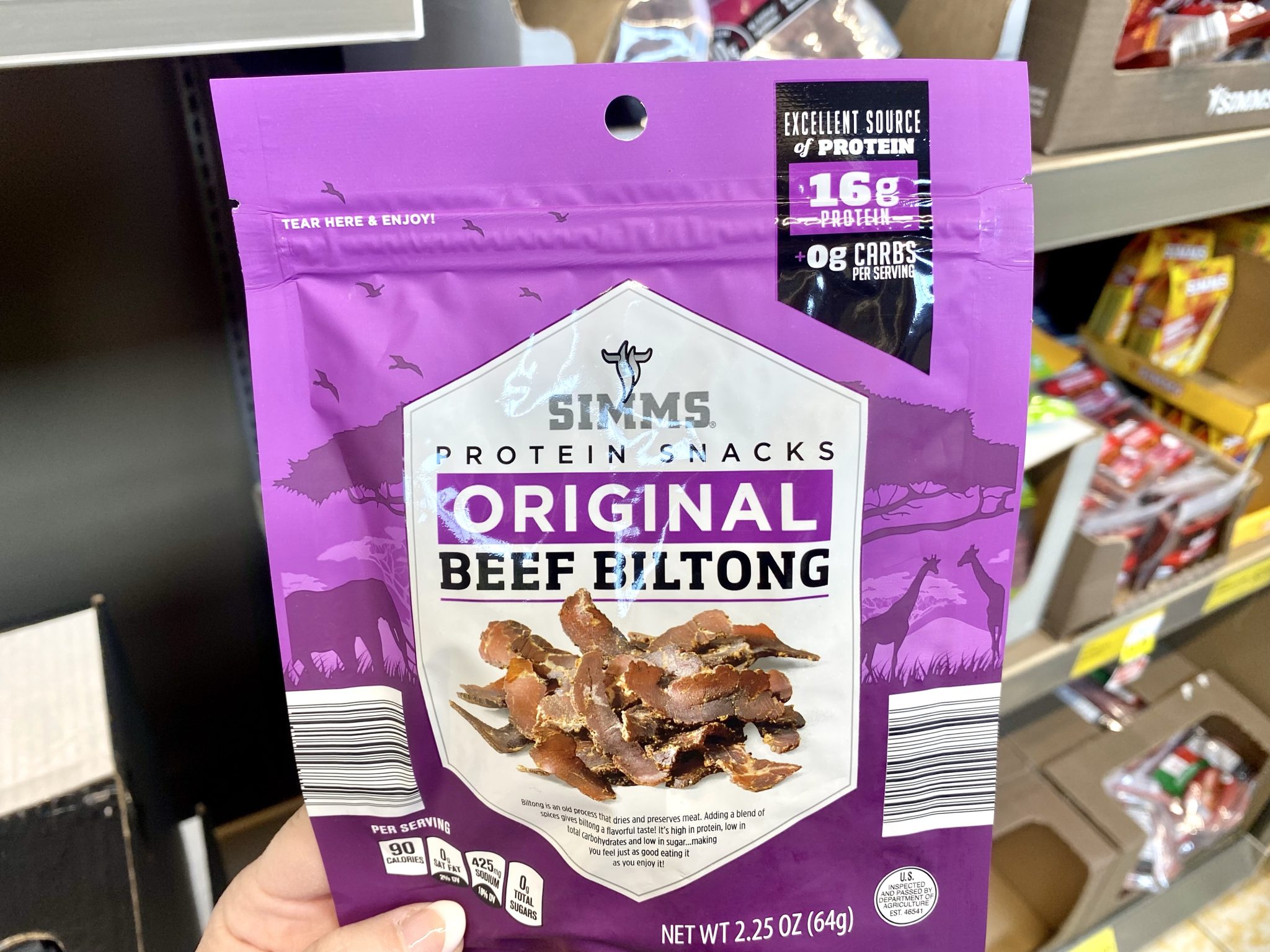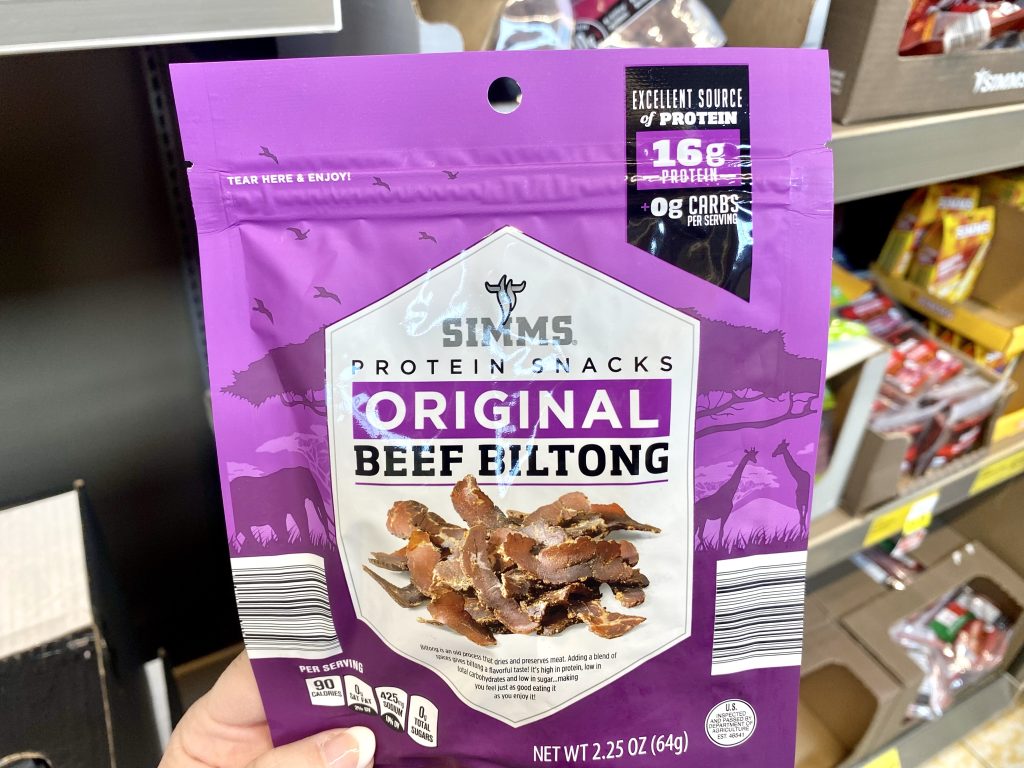 Aldi offers zero-sugar beef jerky and sticks, a delicious and protein-packed snack option without any added sugars.
Housewares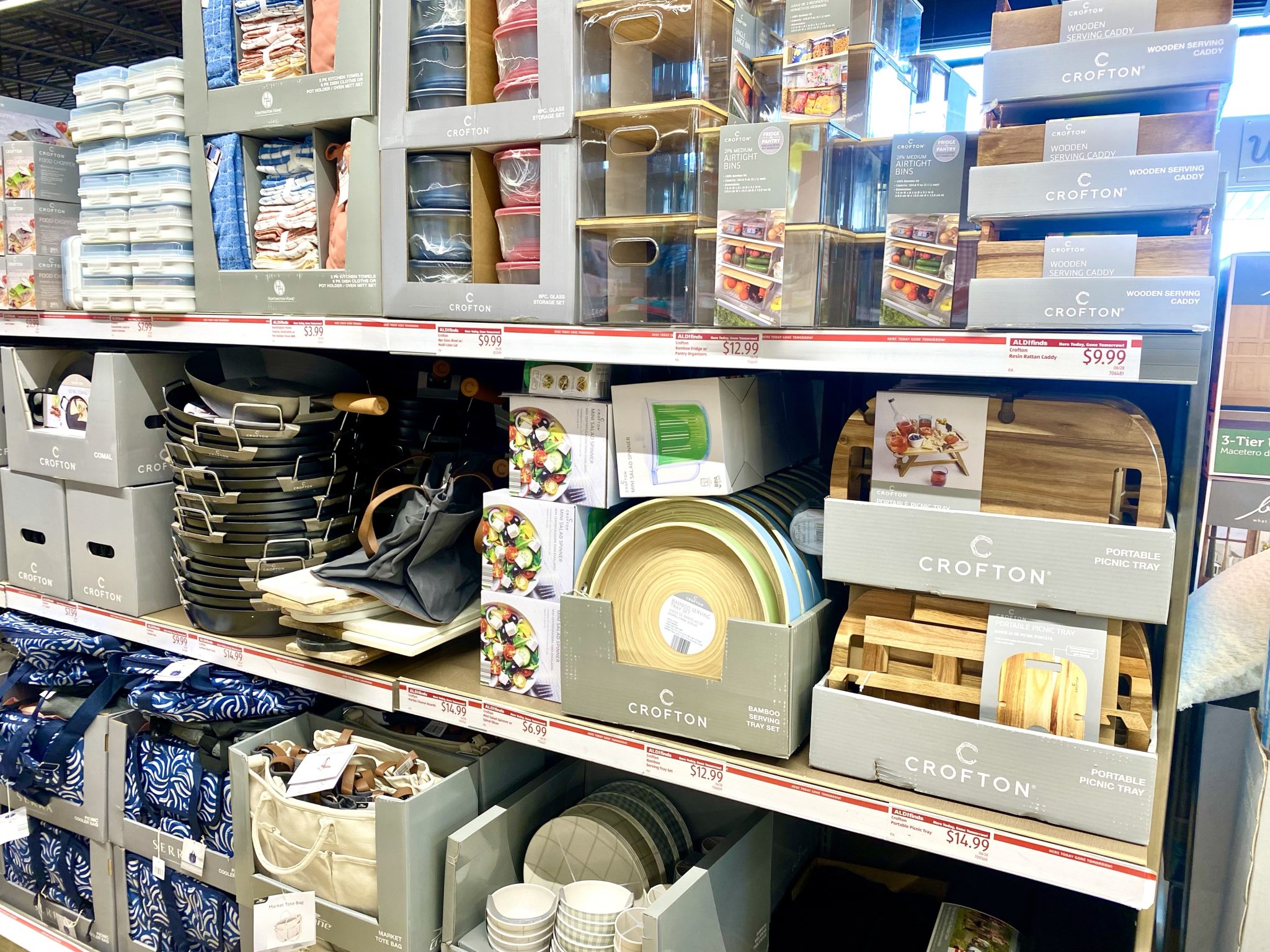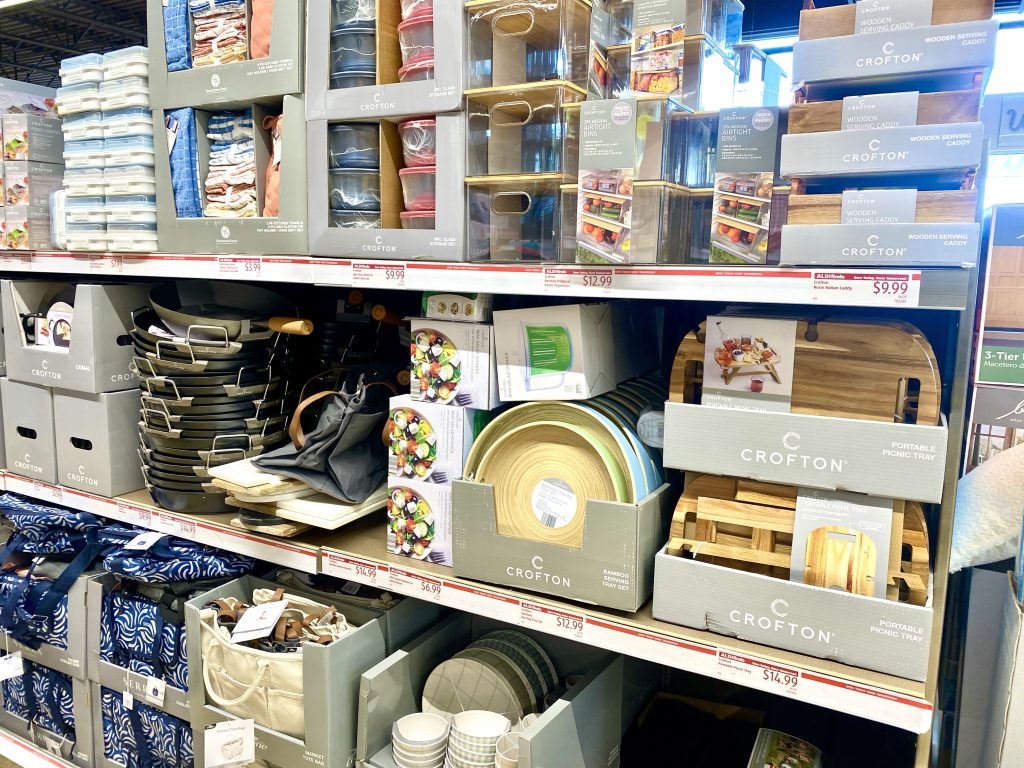 Although not related to food, I must mention the amazing Aldi's seasonal houseware and decor section. This spot is highly frequented by shoppers for its variety of trendy home goods at affordable prices, making it an economical option for those wanting to spruce up their living areas without breaking the bank.
Low Carb at Costco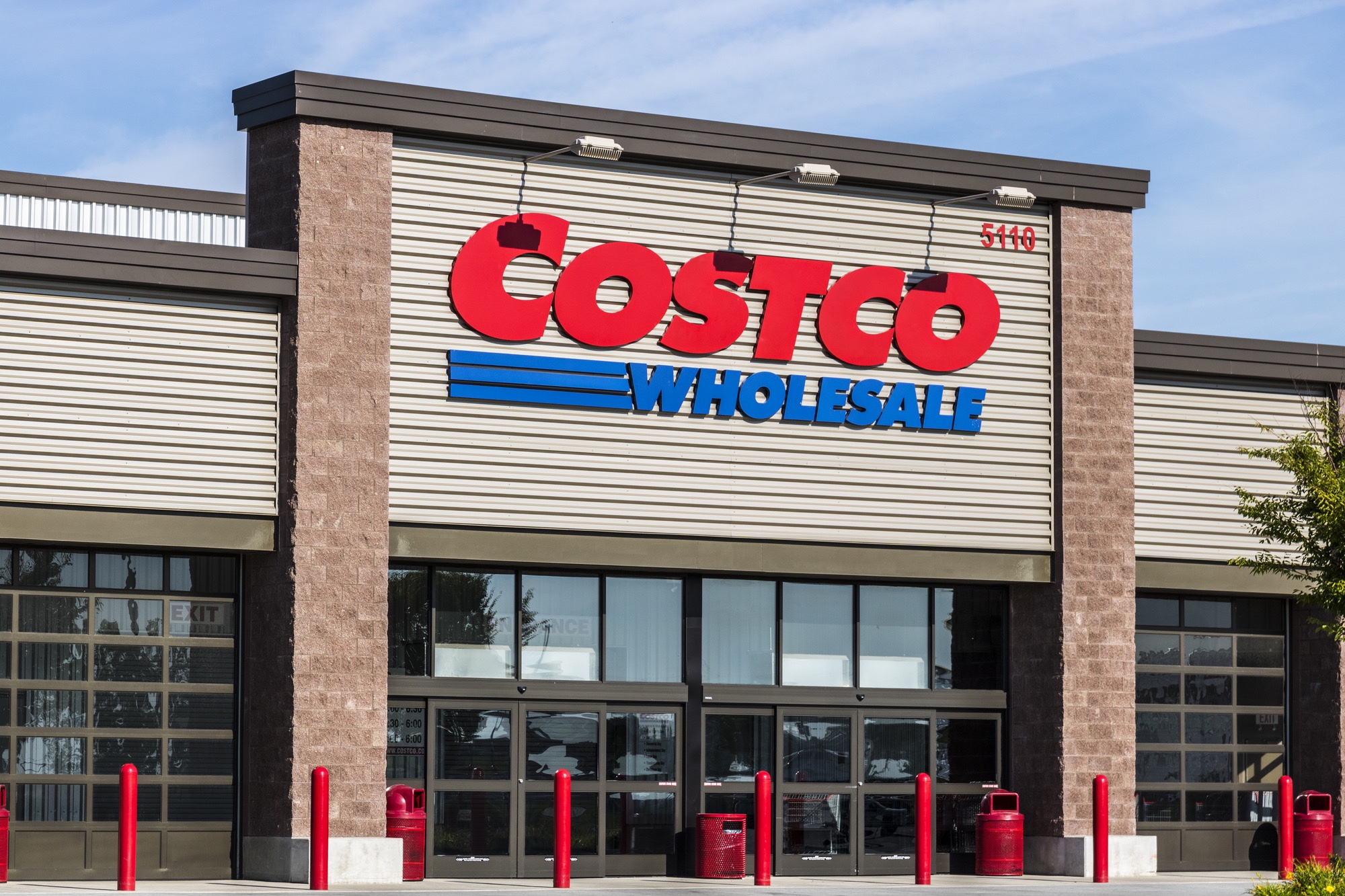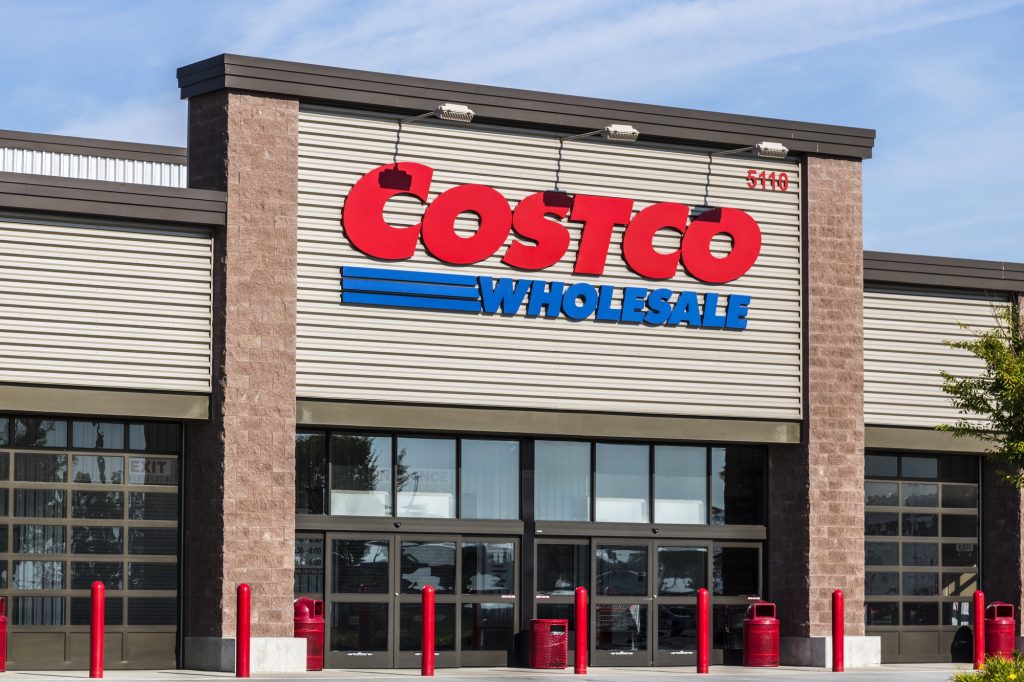 Over 50 Fantastic Low Carb Finds at Costco!
Trader Joe's Low Carb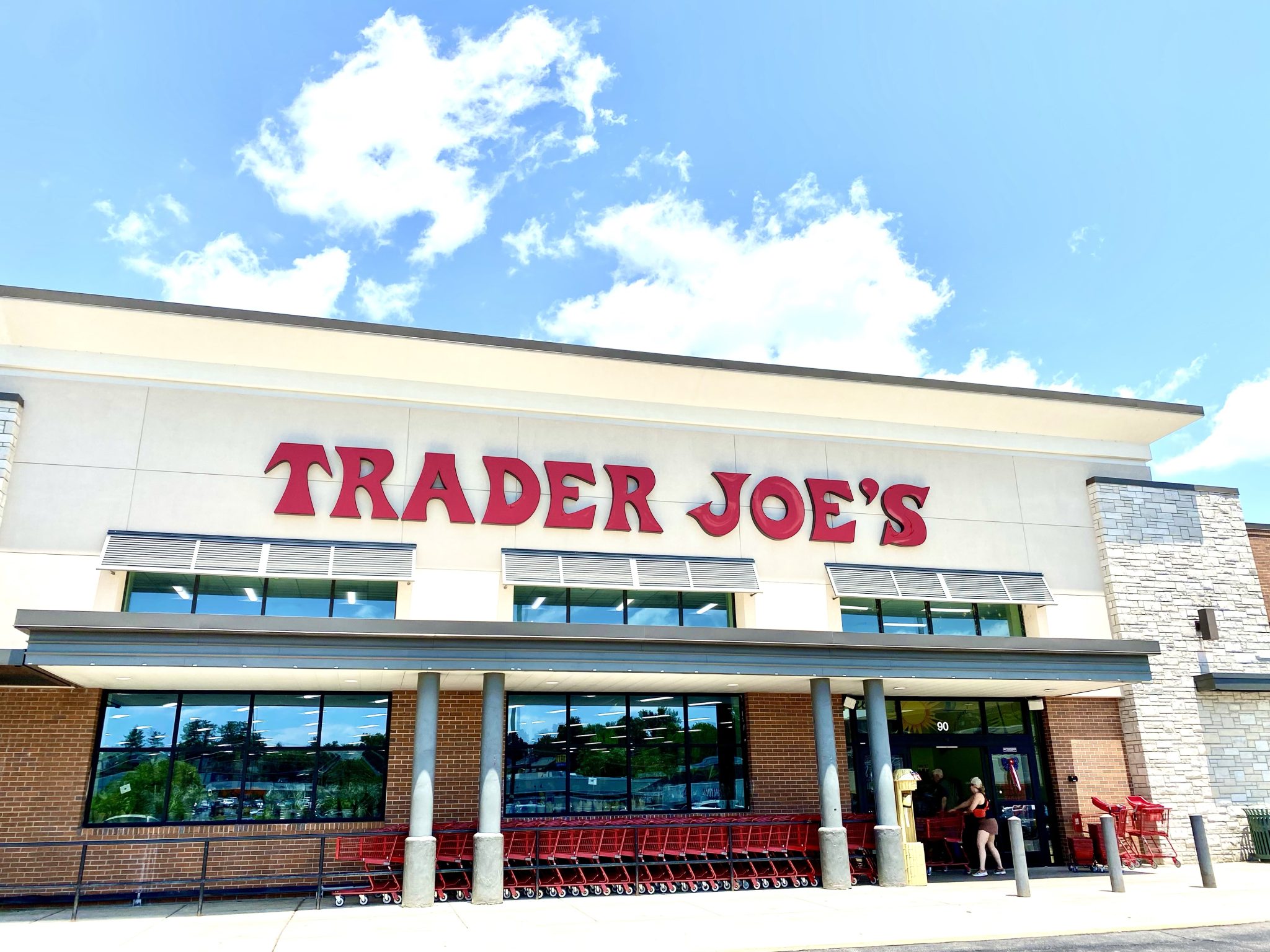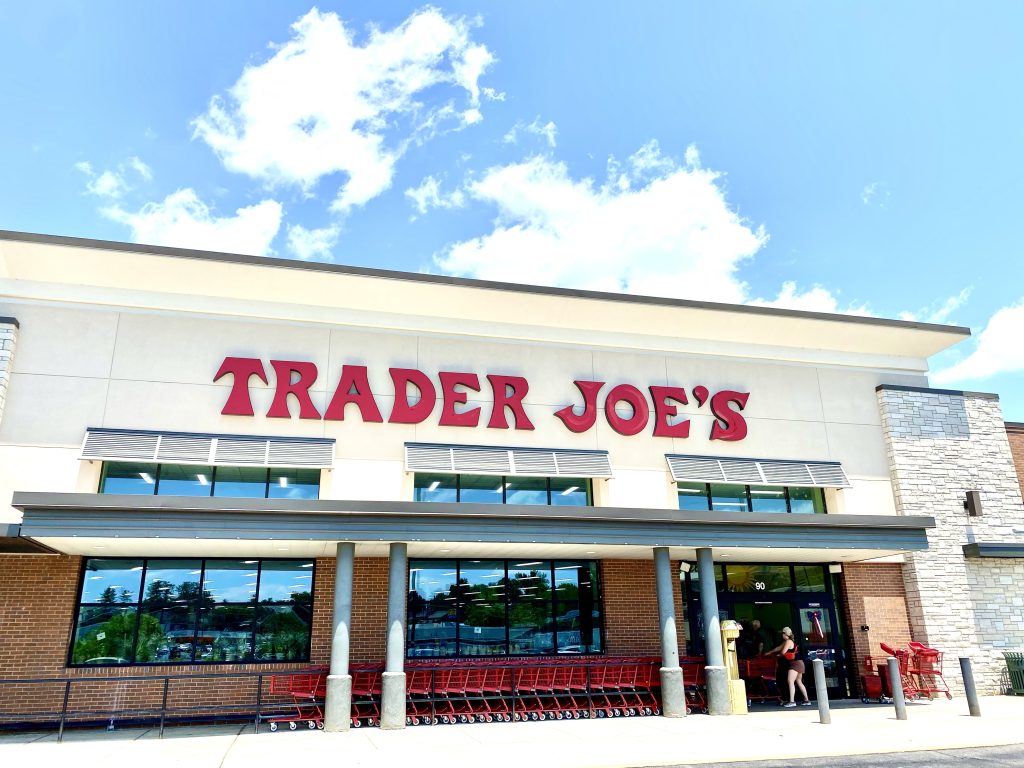 Over 25 Low Carb Finds at Trader Joe's
Low Carb at Sam's Club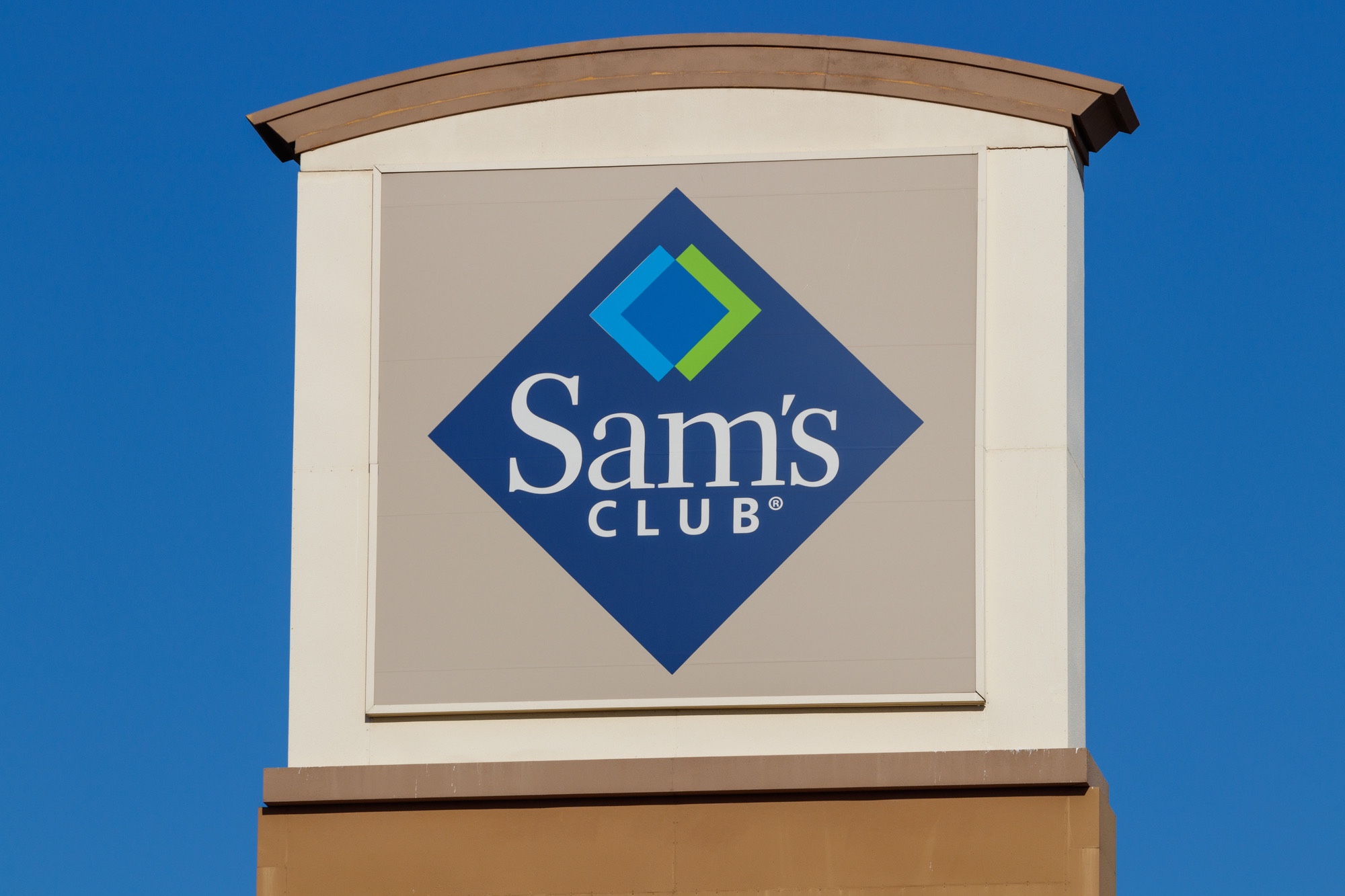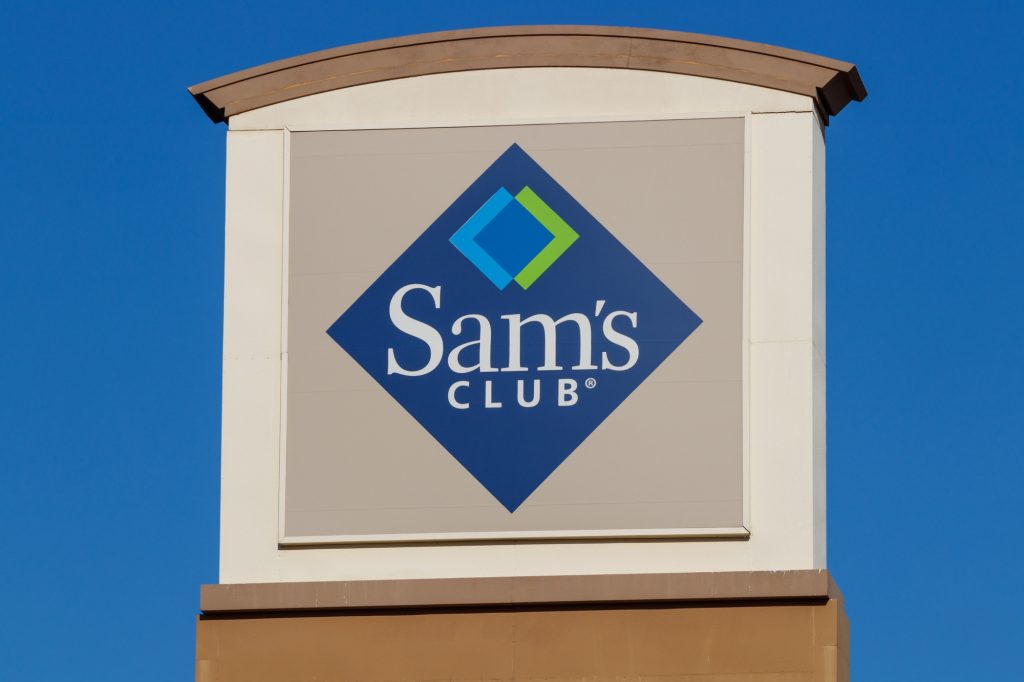 30 Great Low Carb Finds at Sam's Club
12 Tips for Eating Low Carb at Restaurants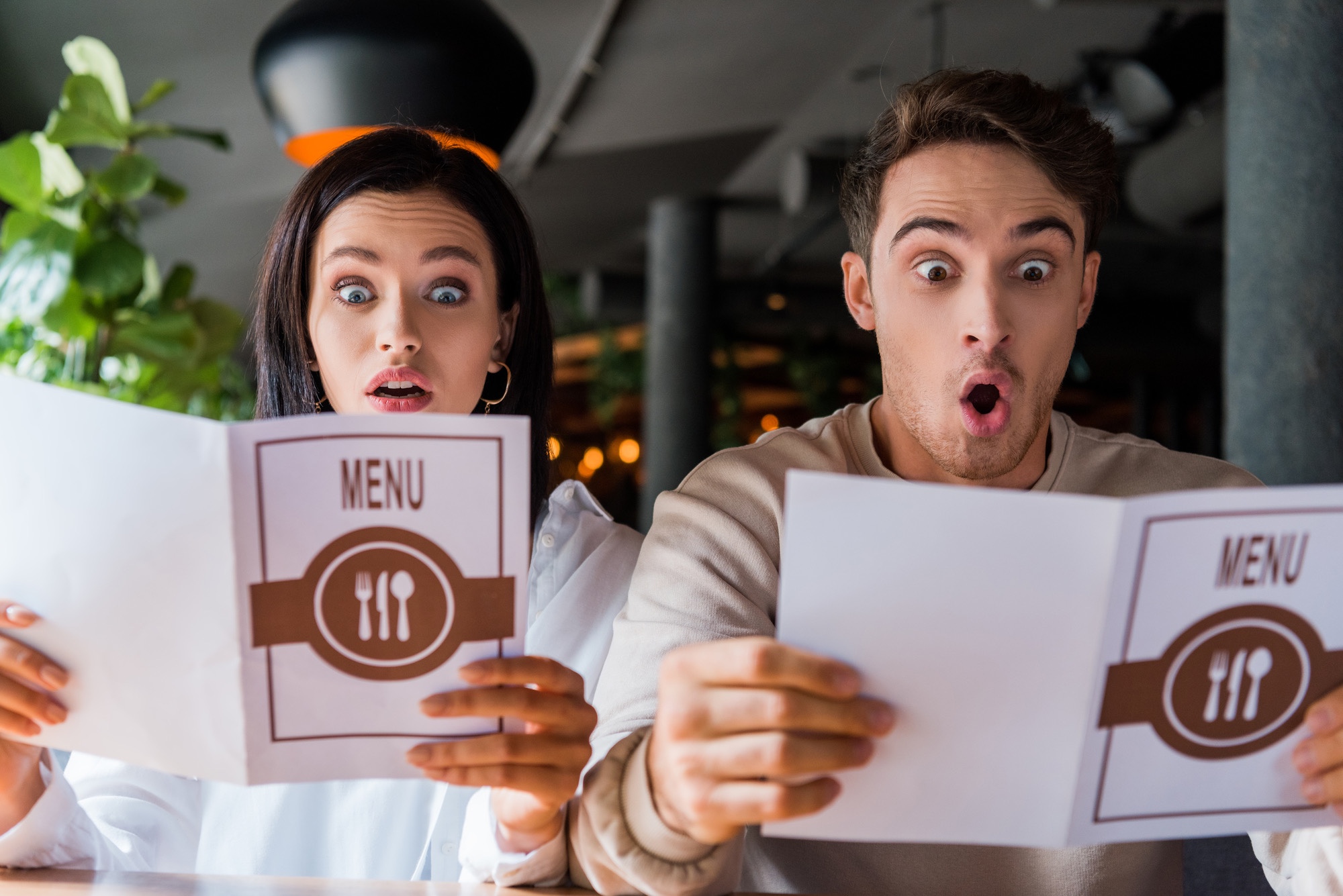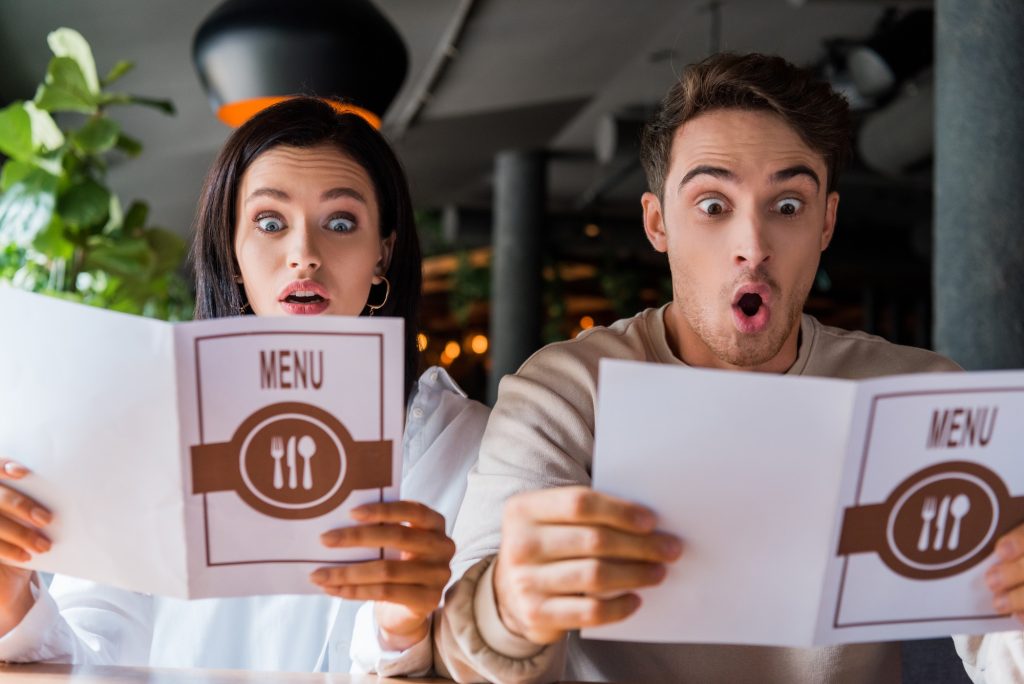 12 Tips For Eating Low Carb at Restaurants
10 Cocktail Ideas for a Low-Carb Happy Hour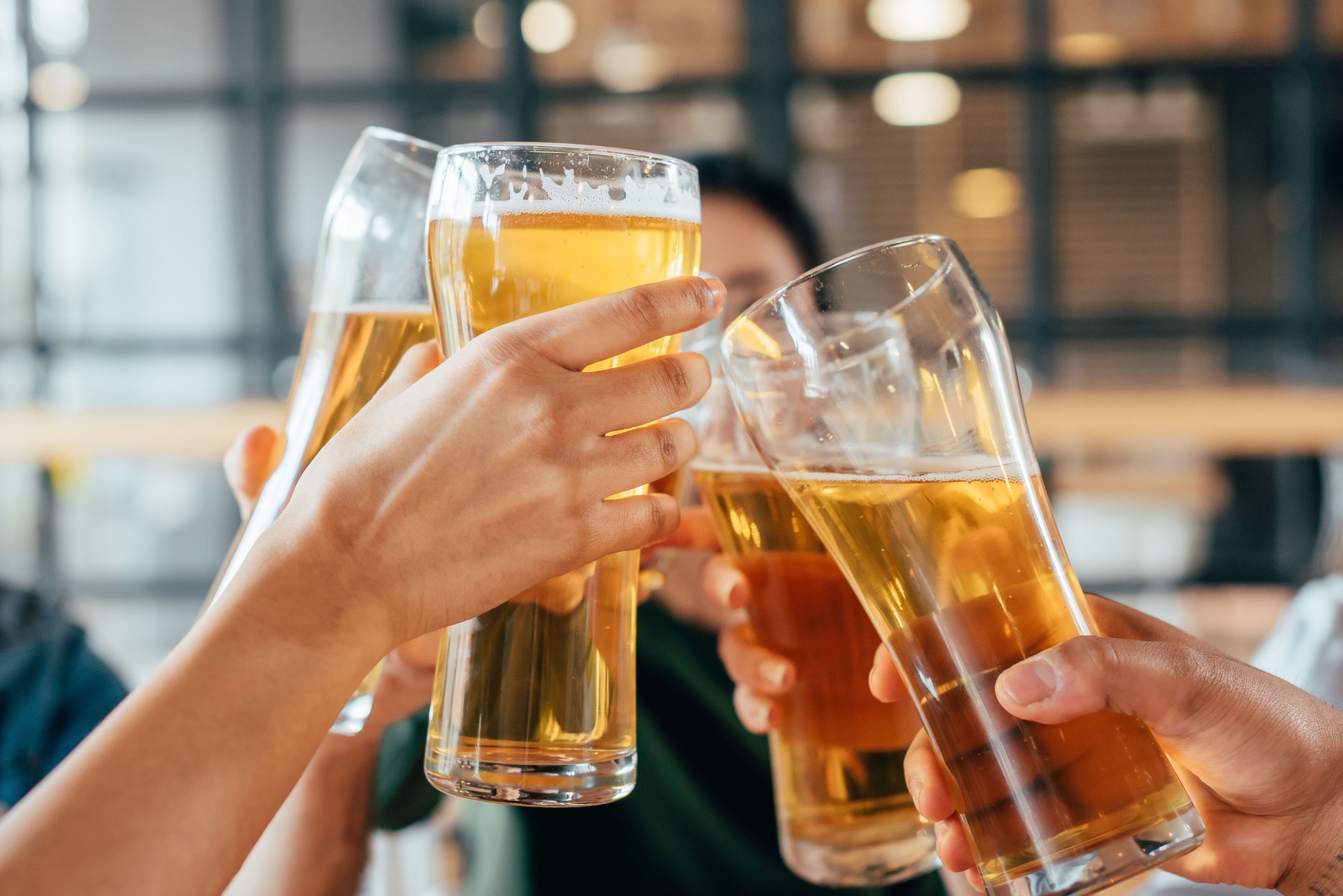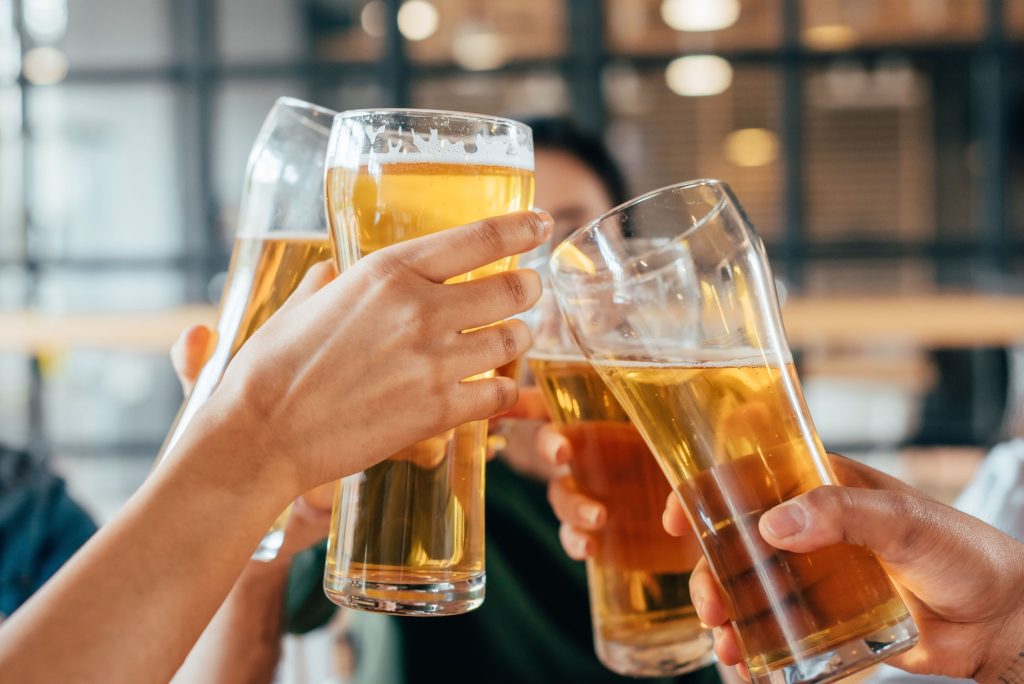 10 Cocktail Ideas for a Low Carb Happy Hour
Author: Natasha Newton (Natasha's Southern Flavor)
Natasha is the founder of Natasha's Southern Flavor. She has a passion for sharing delicious family friendly low-carb recipes that are easy to make and use readily accessible ingredients. Natasha has published three bestselling cookbooks. Her books and recipes have been featured by CNET, Delish, Mindbodygreen, Parade and Women's Health. She enjoys traveling and spending time with her husband, two adult children, and three furbabies.
Read more about Natasha here.