Trader Joe's Low Carb: 27 Fantastic Finds
This post may contain affiliate links.
Trader Joe's is an extremely popular grocery store with a cult following. It's the go-to place for people who follow a keto or low-carb diet and offers a wide variety of low-carb foods. Here are 27 excellent products that you can find at Trader Joe's!
Cheese Bites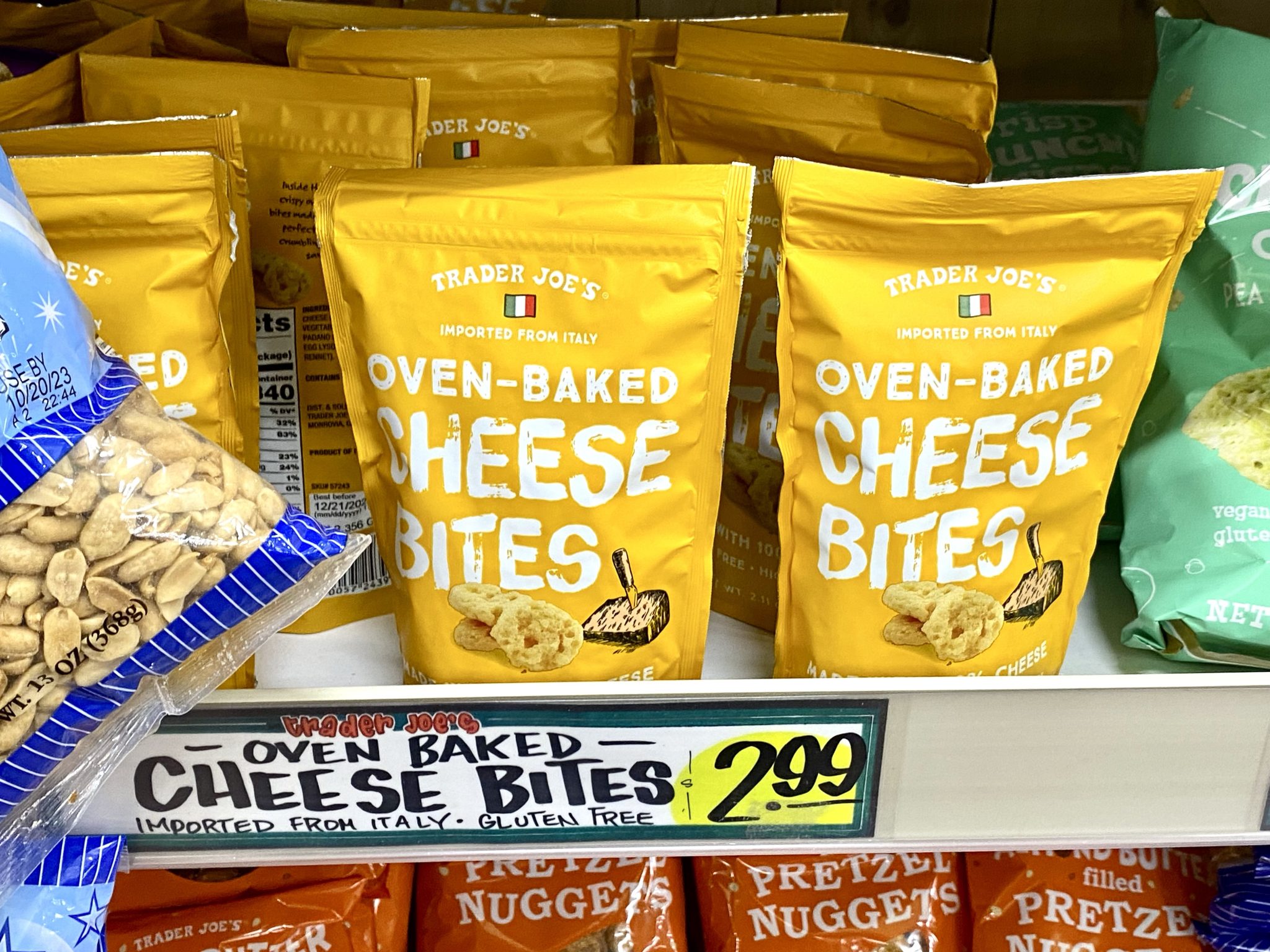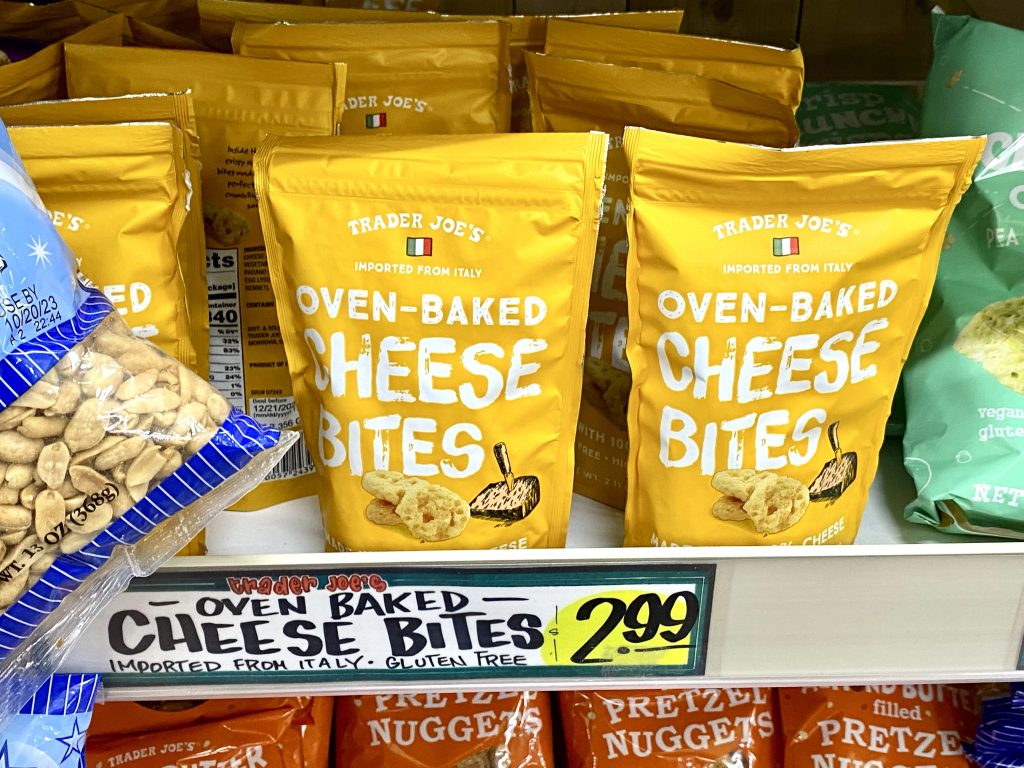 Trader Joe's Cheese Bites are a great option if you're looking for a tasty snack. They offer the delicious taste of real cheese and a satisfying crunch.
Beef Sticks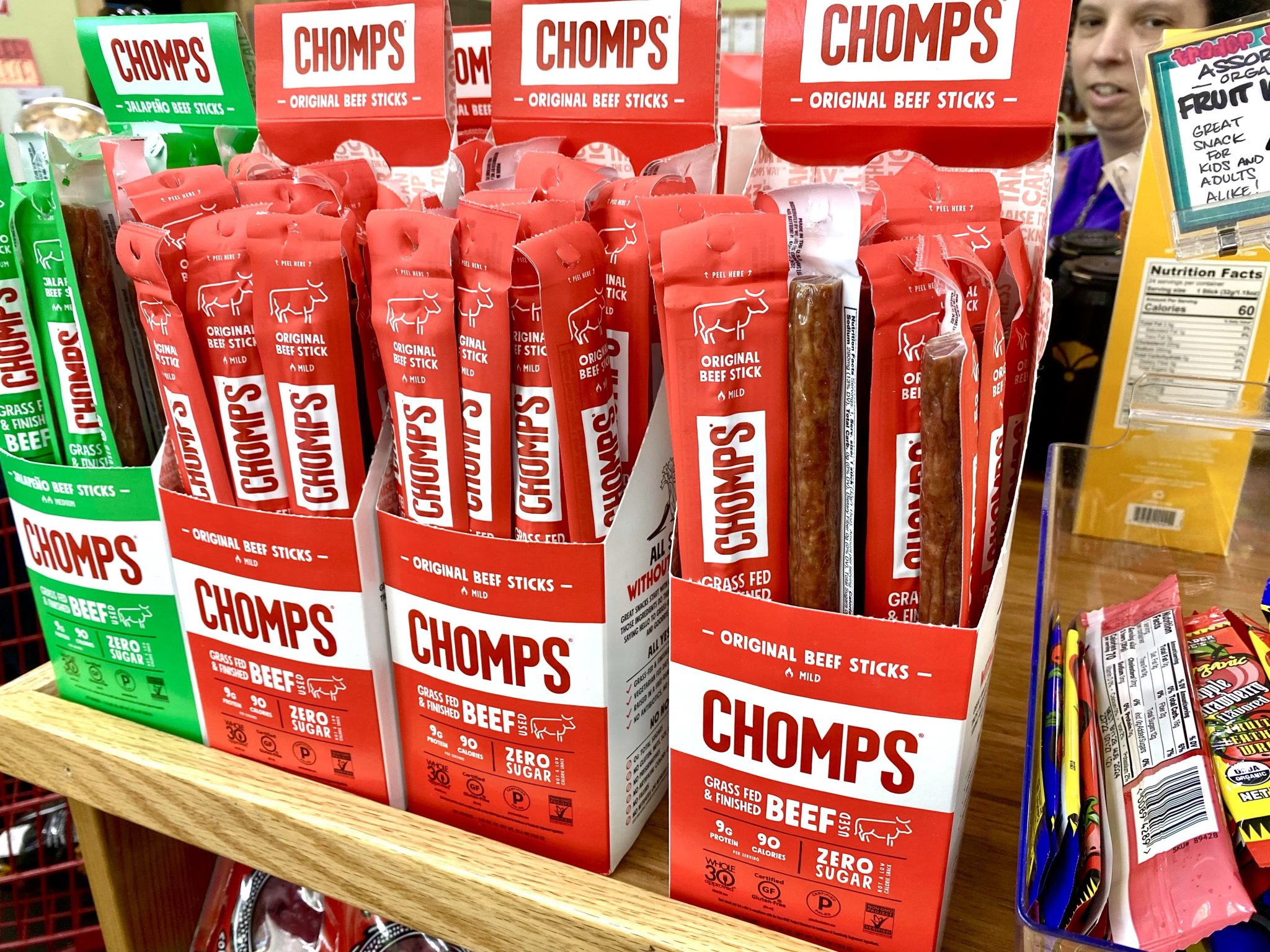 Zero-sugar grass-fed beef sticks are a popular low-carb protein option.
Nut Butter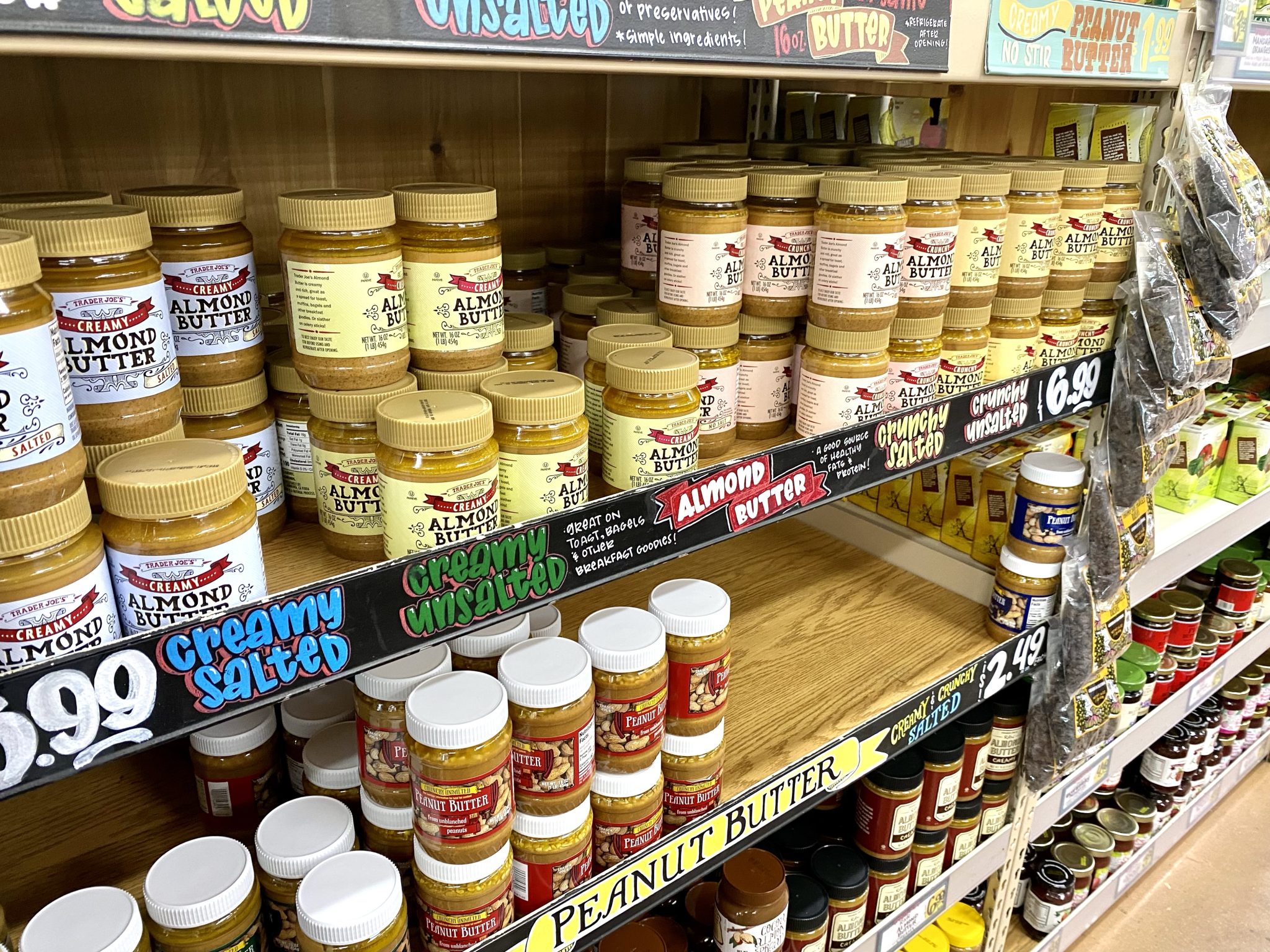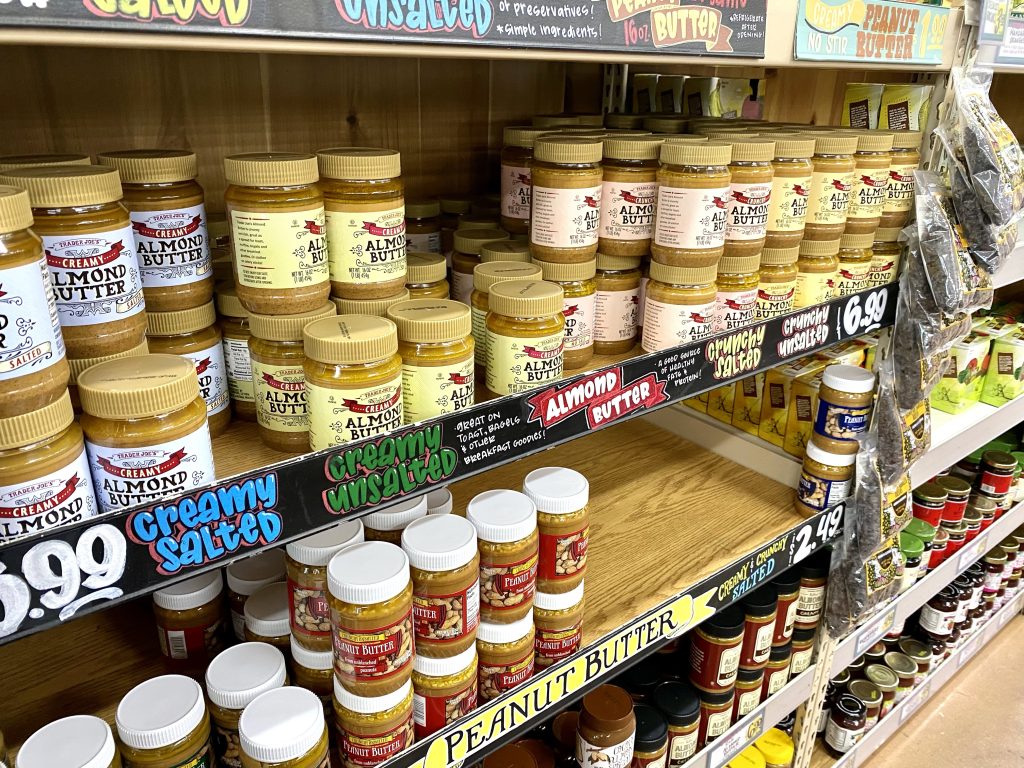 Trader joe's has a wide variety of nut butter. Several of them are low-carb and contain no added sugars.
Pork Belly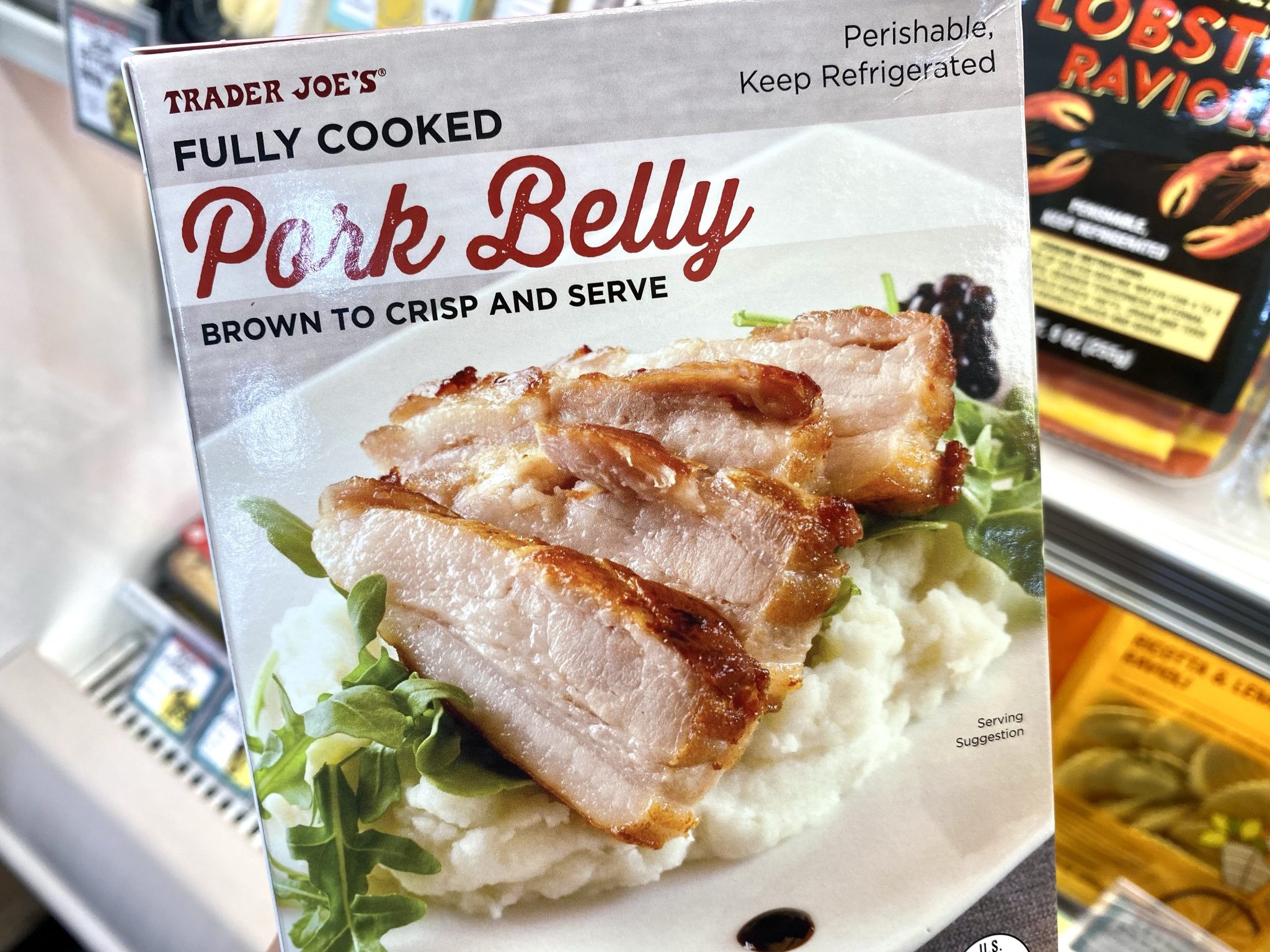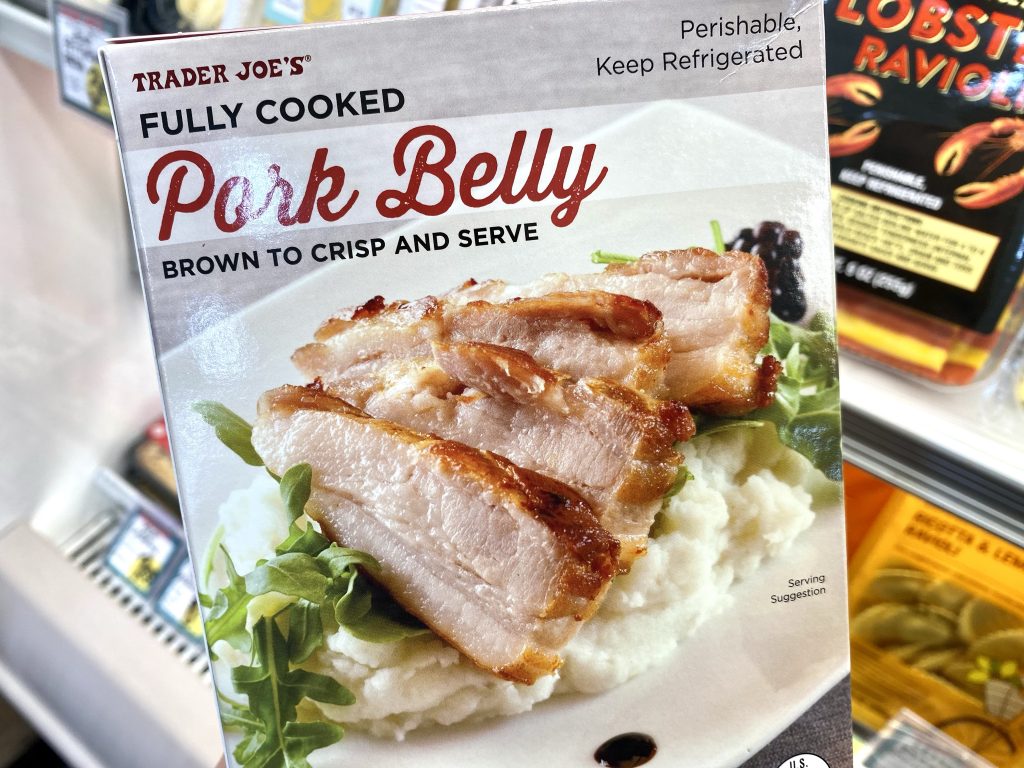 The pork belly is tender, flavorful and low-carb. It can be air-fried with a dry rub for a crispy finish.
Recipe for no sugar added dry rub: Tennesse BBQ Dry Rub
Bacon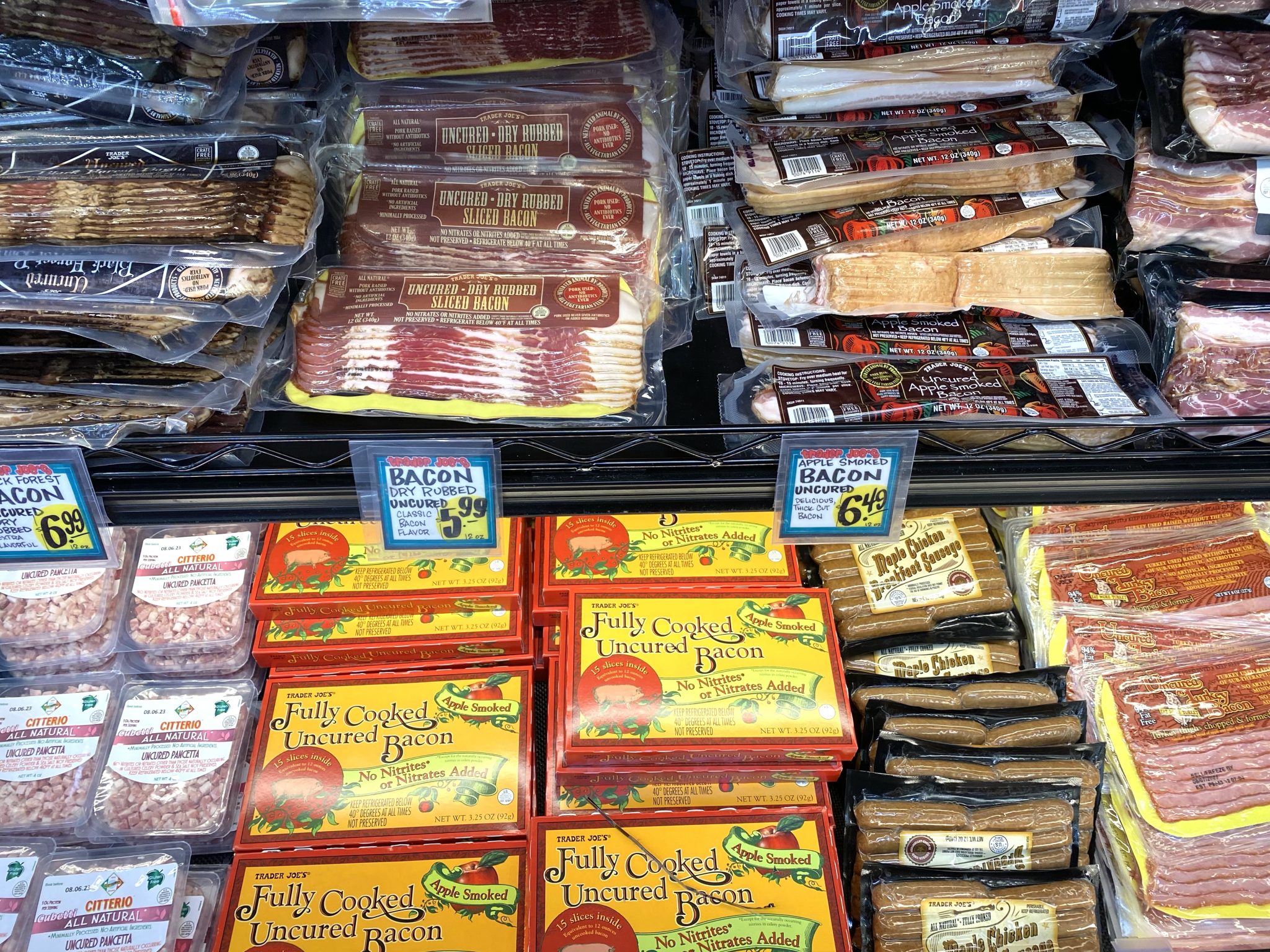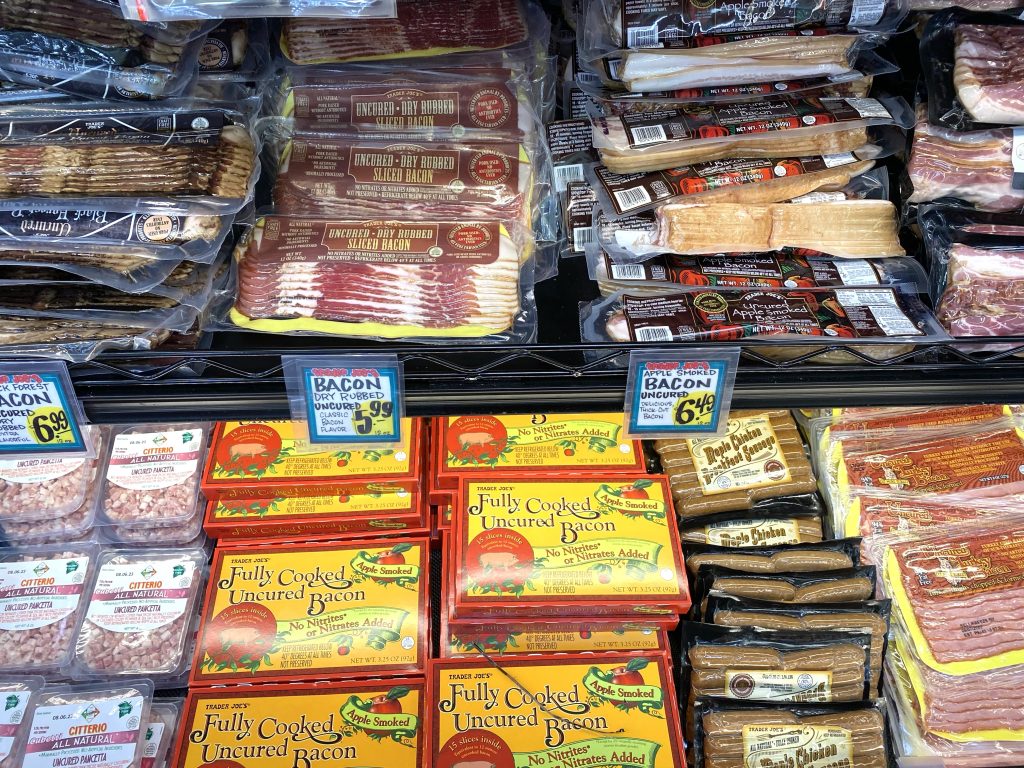 Trader Joe's offers a wide selection of uncured bacon that is a tasty choice for bacon lovers. It's free from added nitrates and, of course, low carb.
Chicken Sausage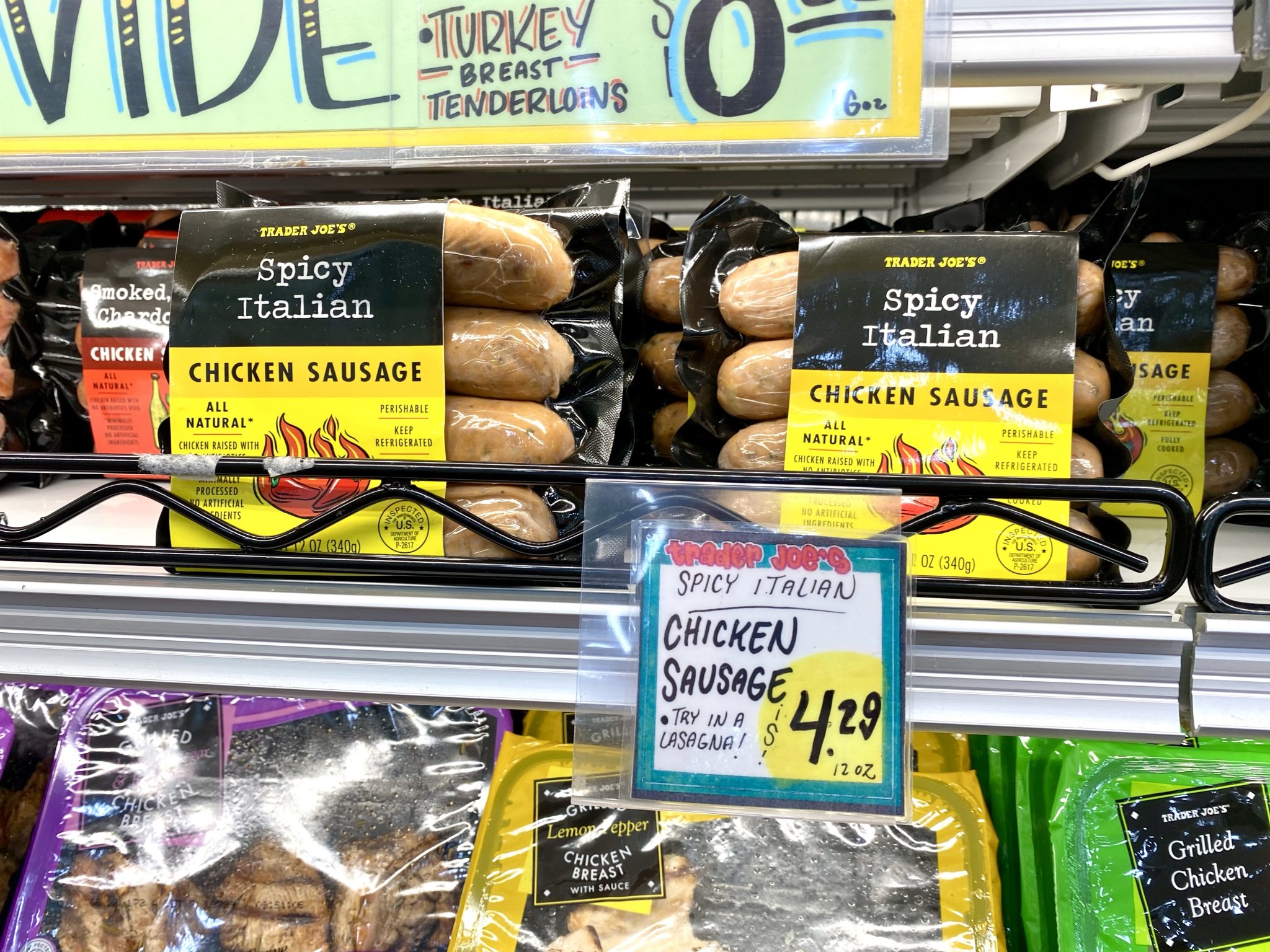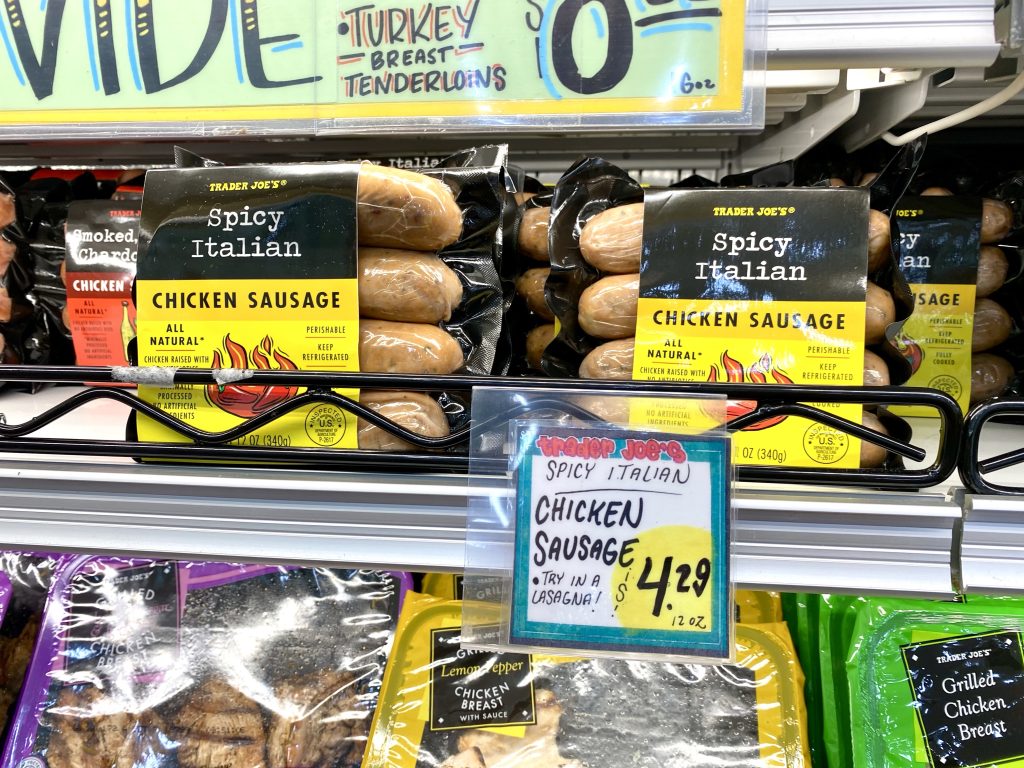 Trader Joe's offers a variety of delicious chicken sausages that are also low in carbs, making them a great option for those monitoring their carb intake.
Hears of Palm Pasta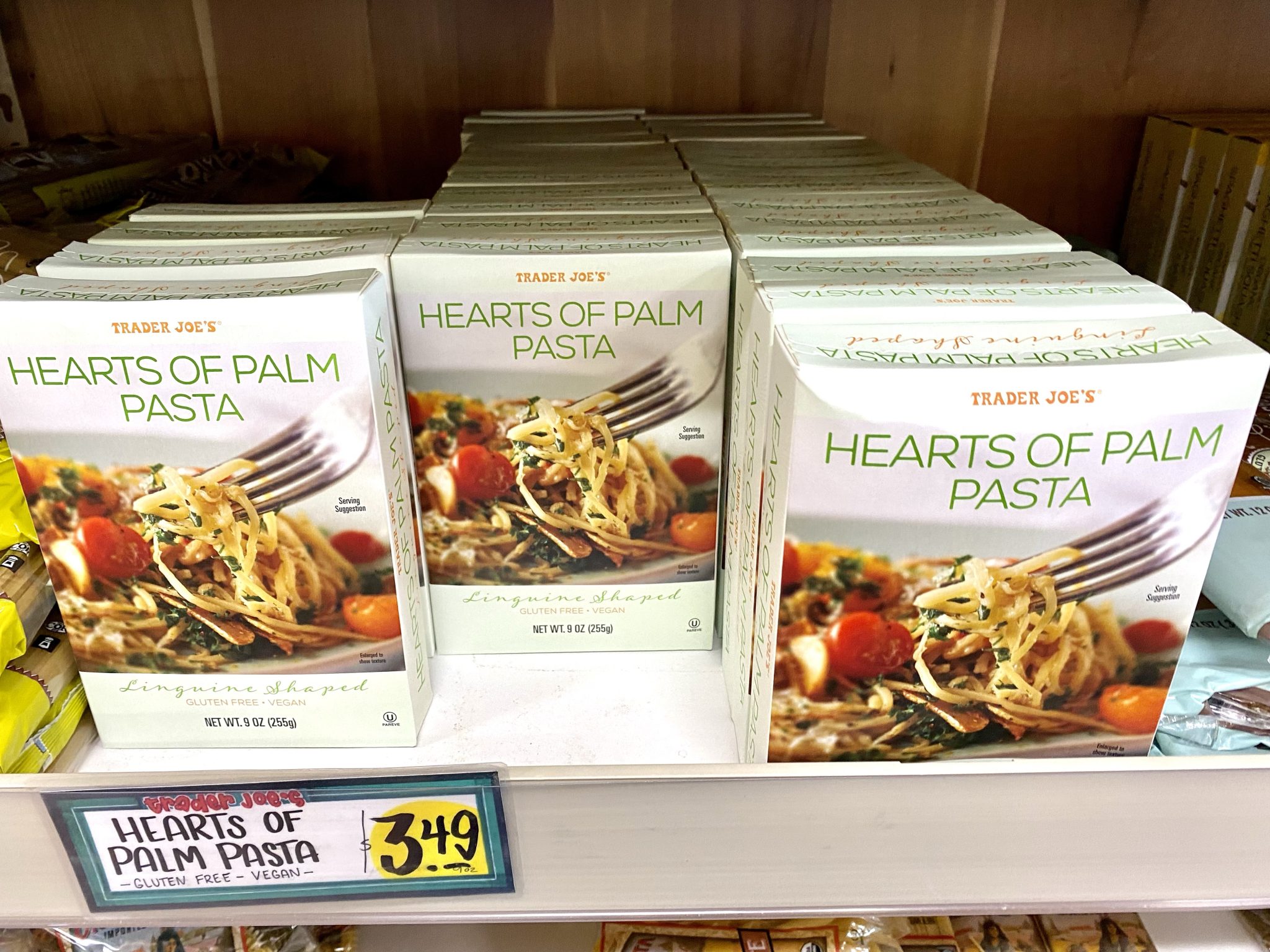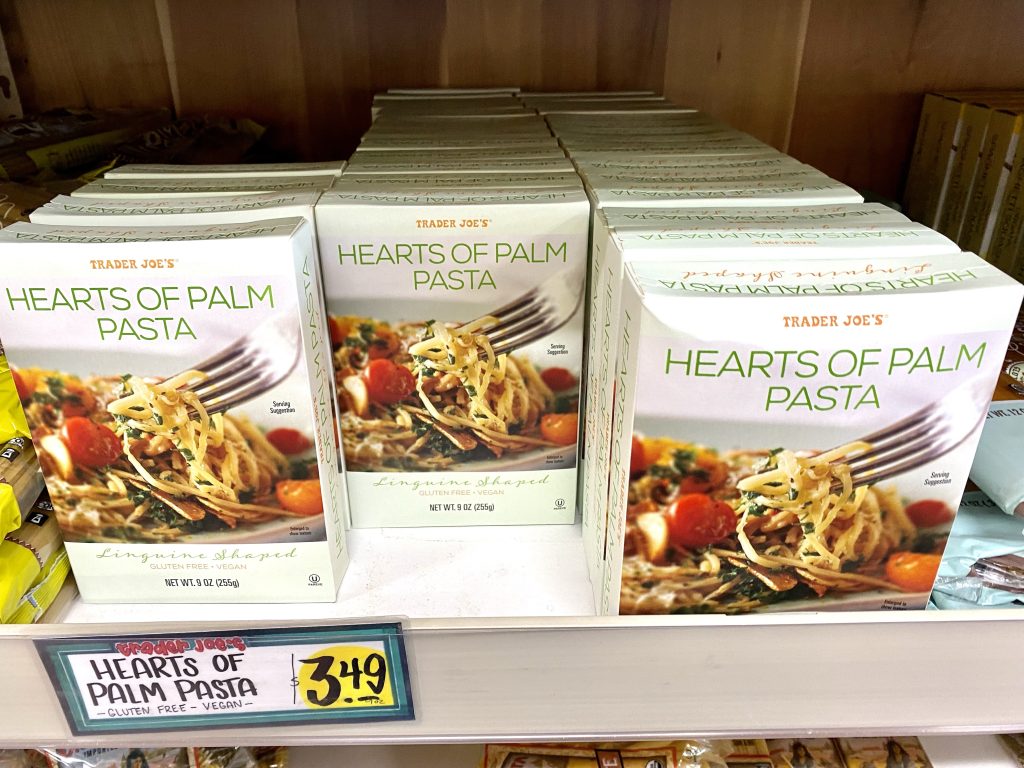 Hearts of Palm pasta is a popular low-carb pasta alternative. Its neutral flavor and Al dente texture pair perfectly with any sauce.
Hearts of Palm Rice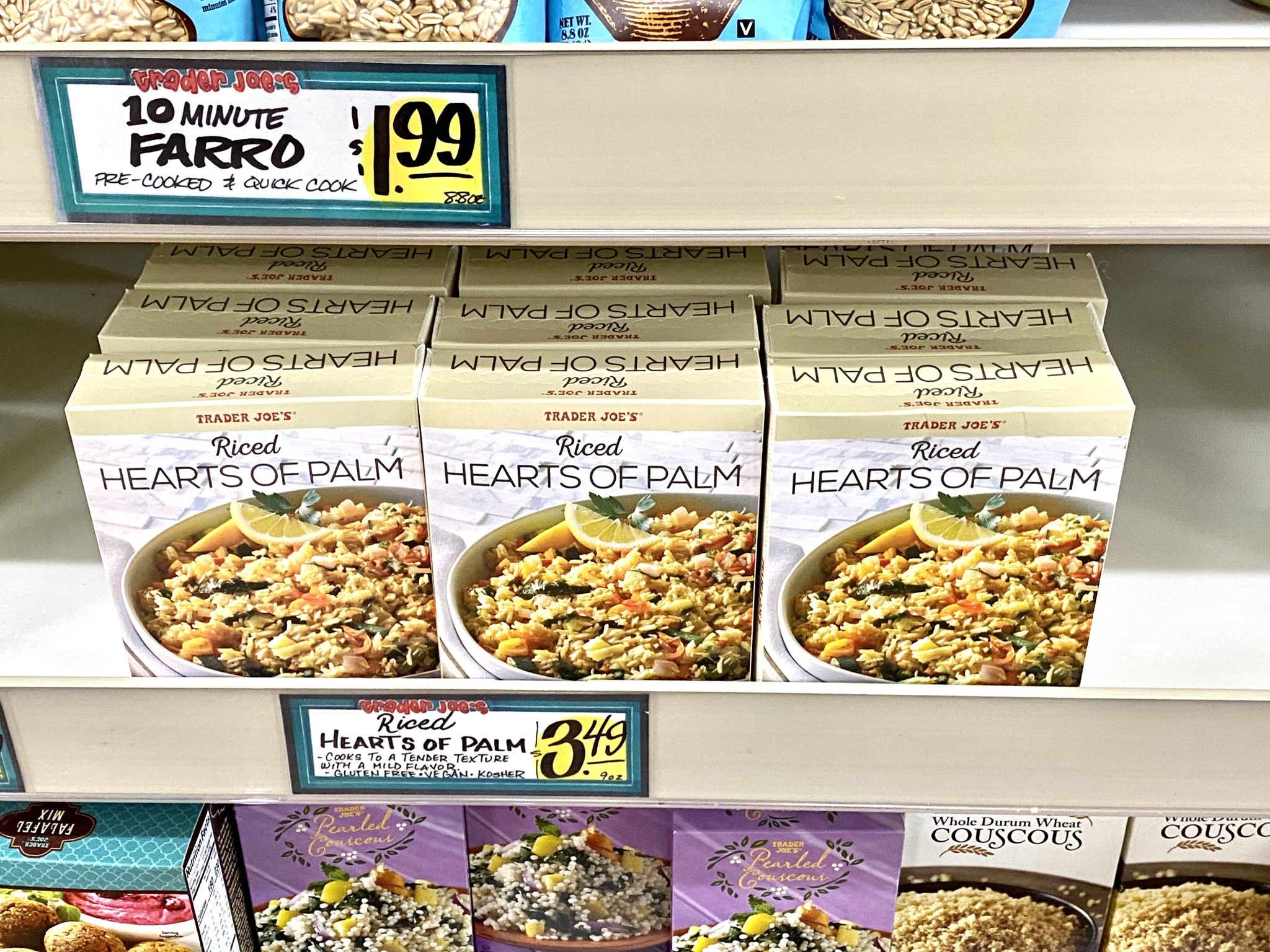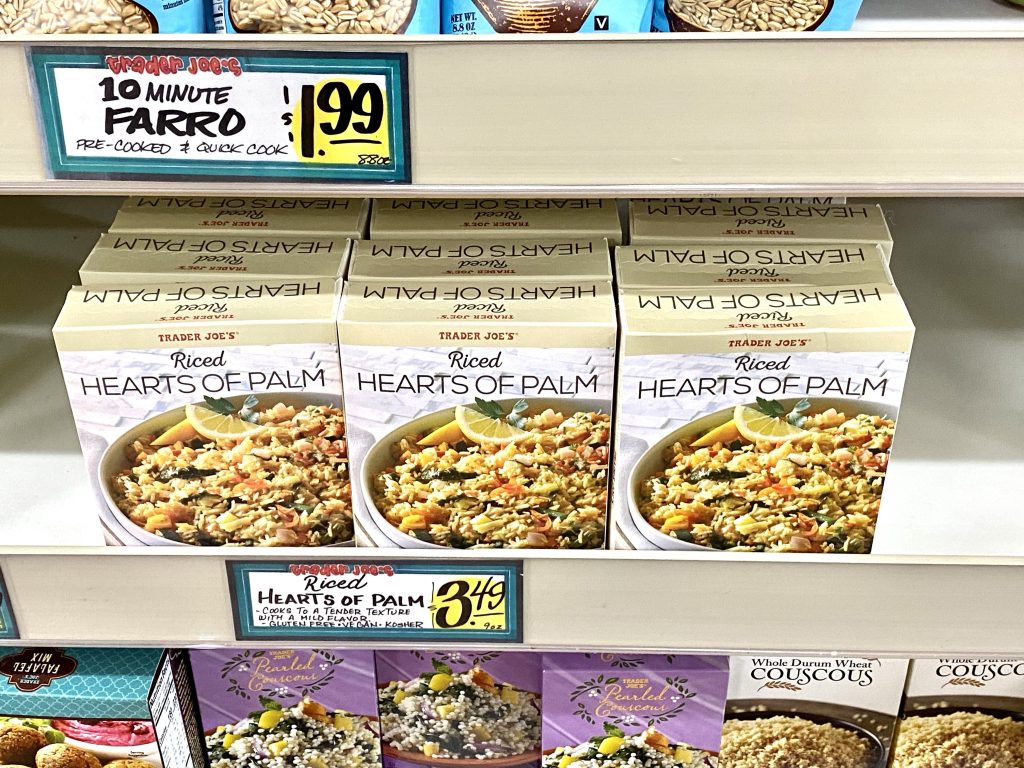 The newest Hearts of Palm innovation is a rice substitute that tastes amazing in any recipe that requires rice. It is low-carb and has a neutral flavor that pairs with most dishes.
Sweetener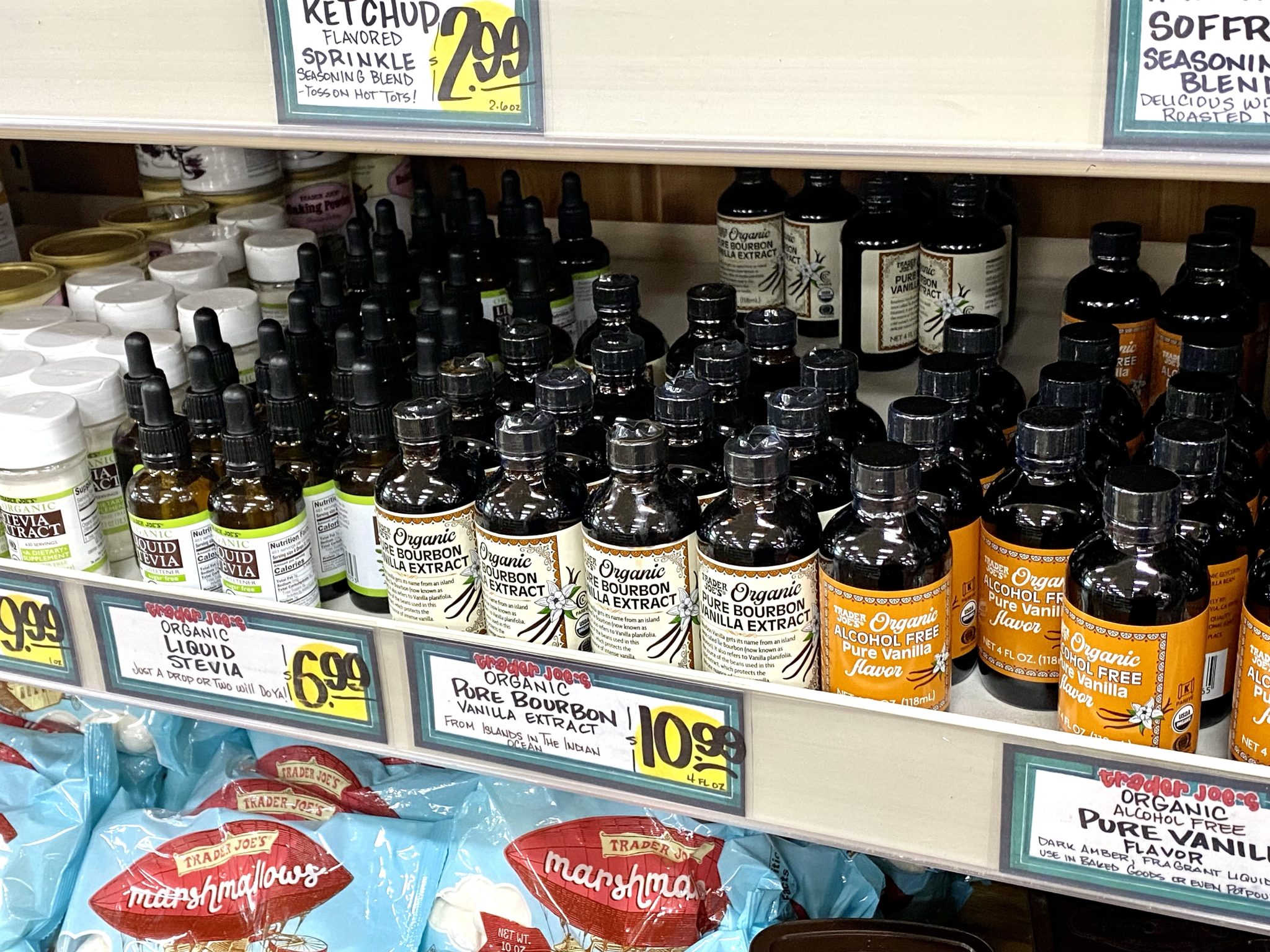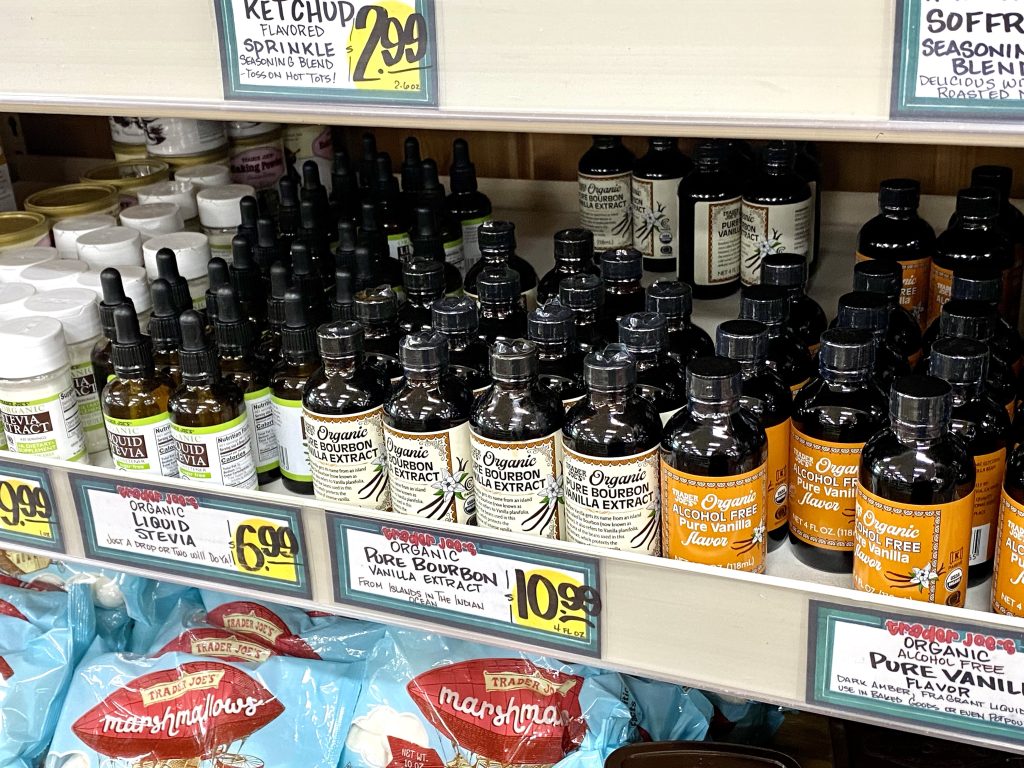 Trader Joe's offers high-quality stevia and organic pure vanilla extract, both of which are perfect for adding natural sweetness and flavor to your favorite low-carb treats.
Hot Dogs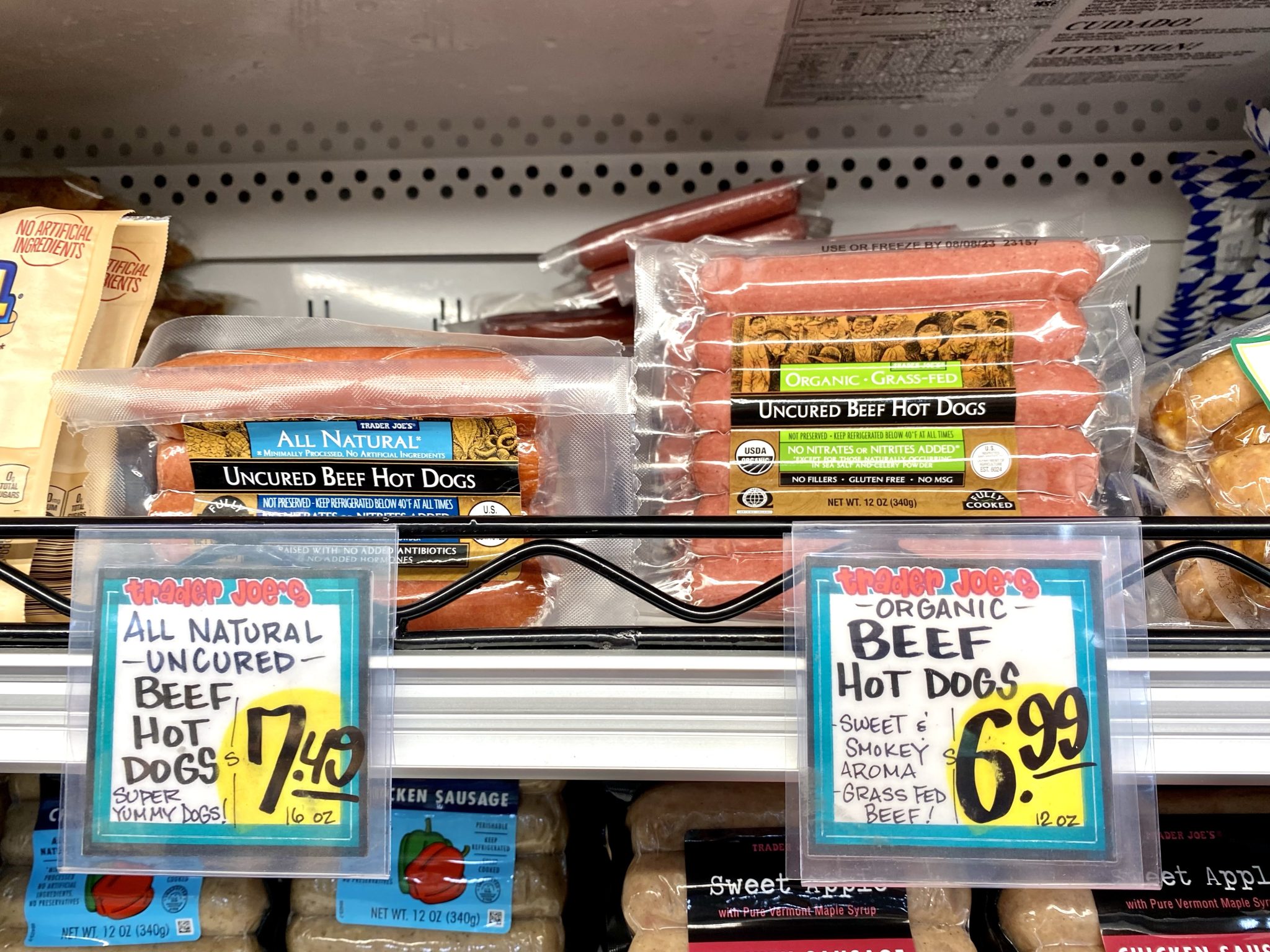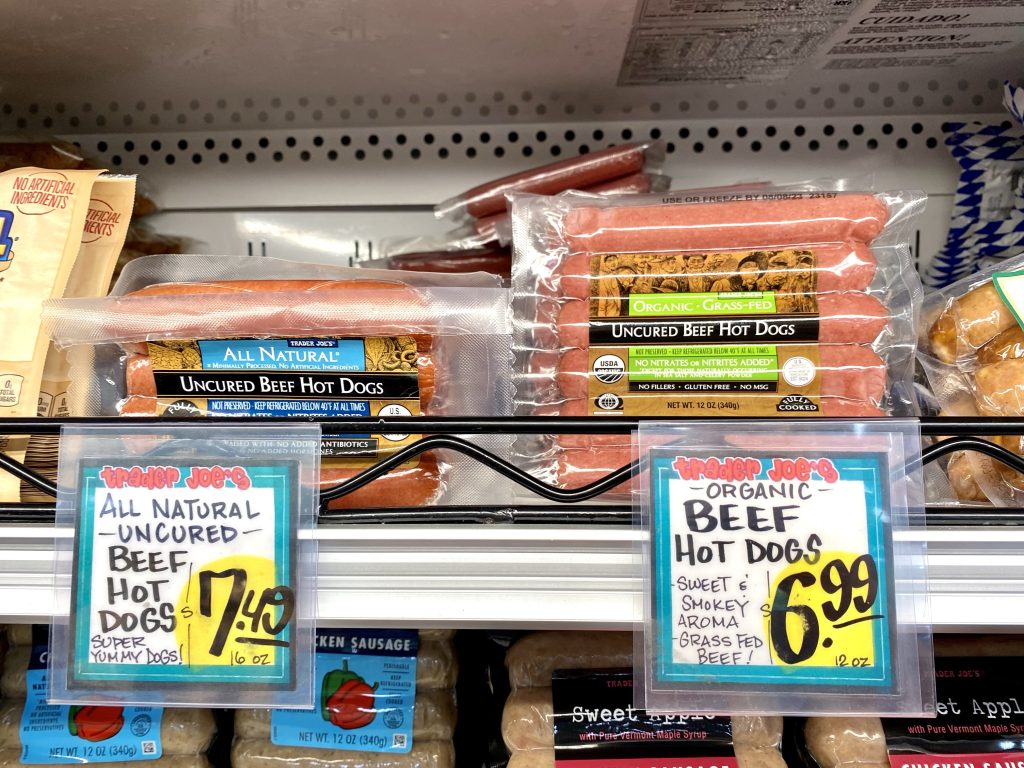 Trader Joe's uncured hotdogs are a fantastic low-carb option. Made without added nitrates or nitrites, they have fewer carbohydrates, making them a great choice for a low-carb lifestyle.
Bread Cheese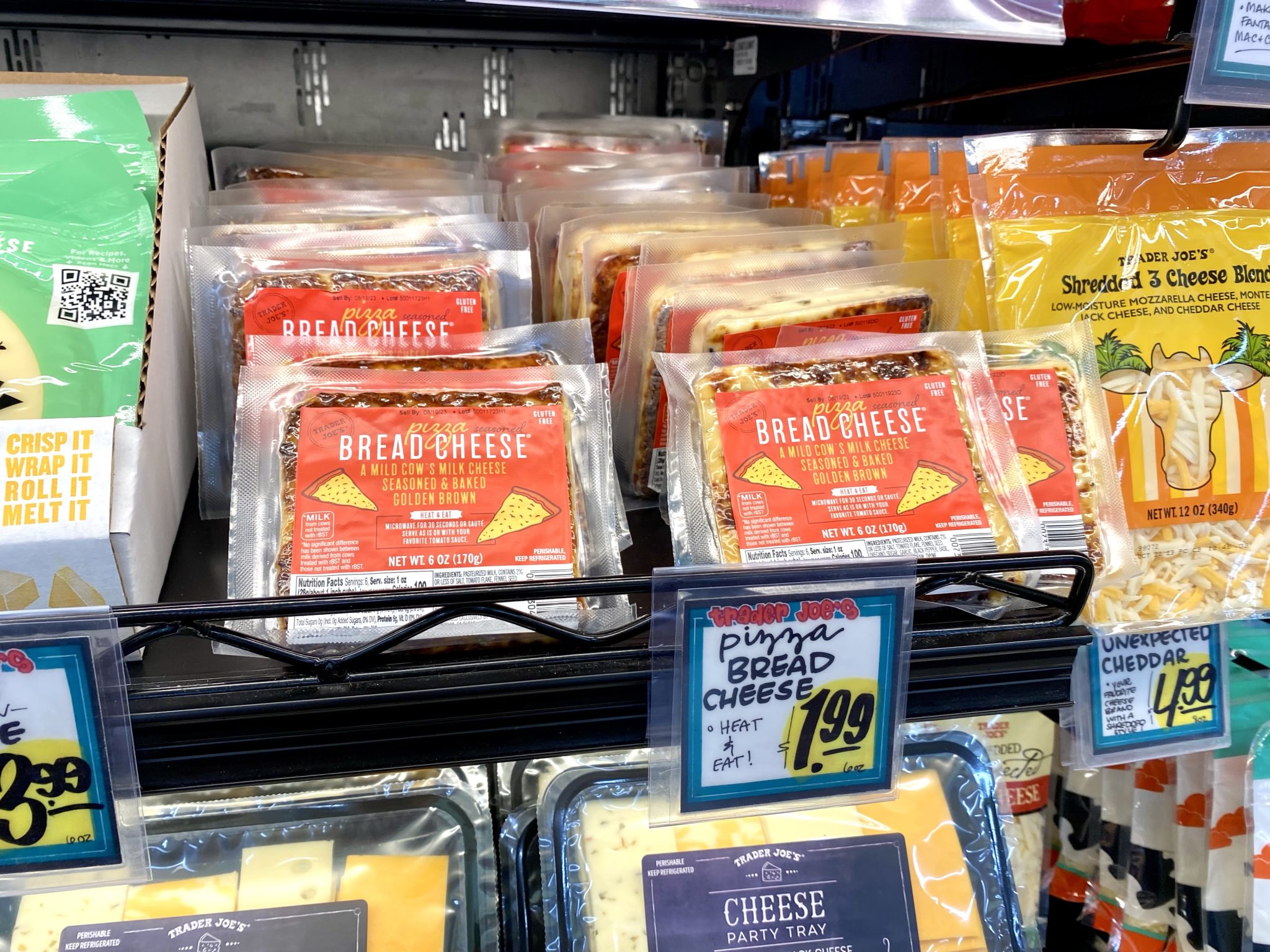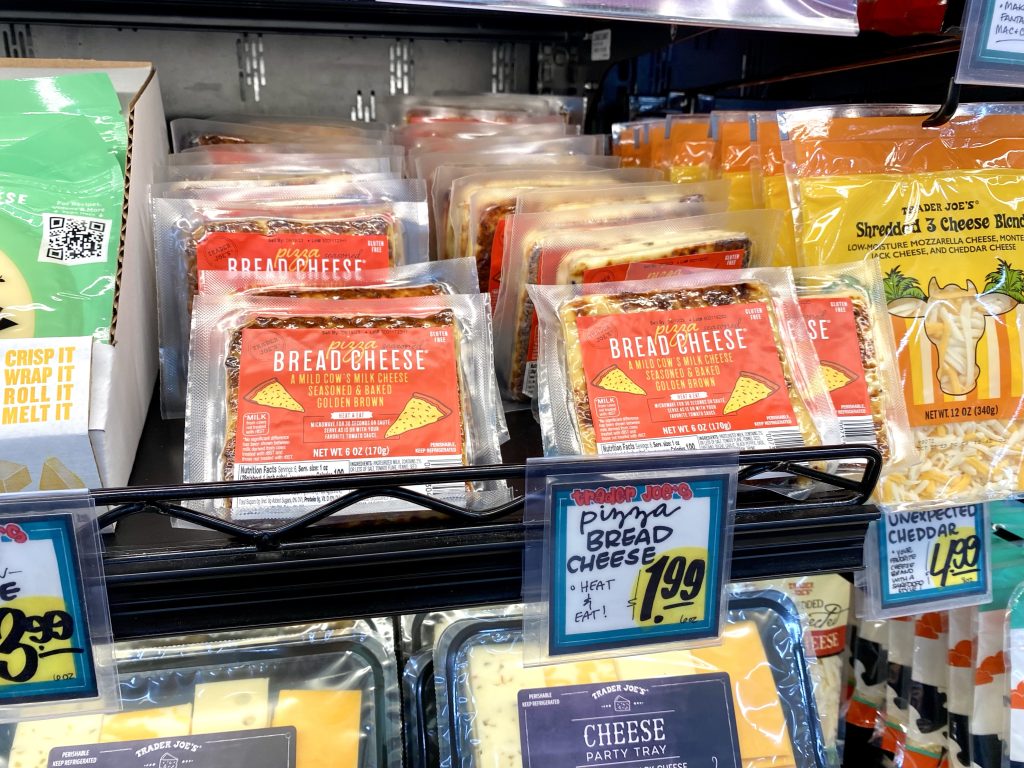 Trader Joe's Garlic Bread Cheese is wonderful cooked in the air fryer or frying pan. This results in a crunchy exterior and a soft, melted interior like a classic grilled cheese sandwich.
Chicken Meatballs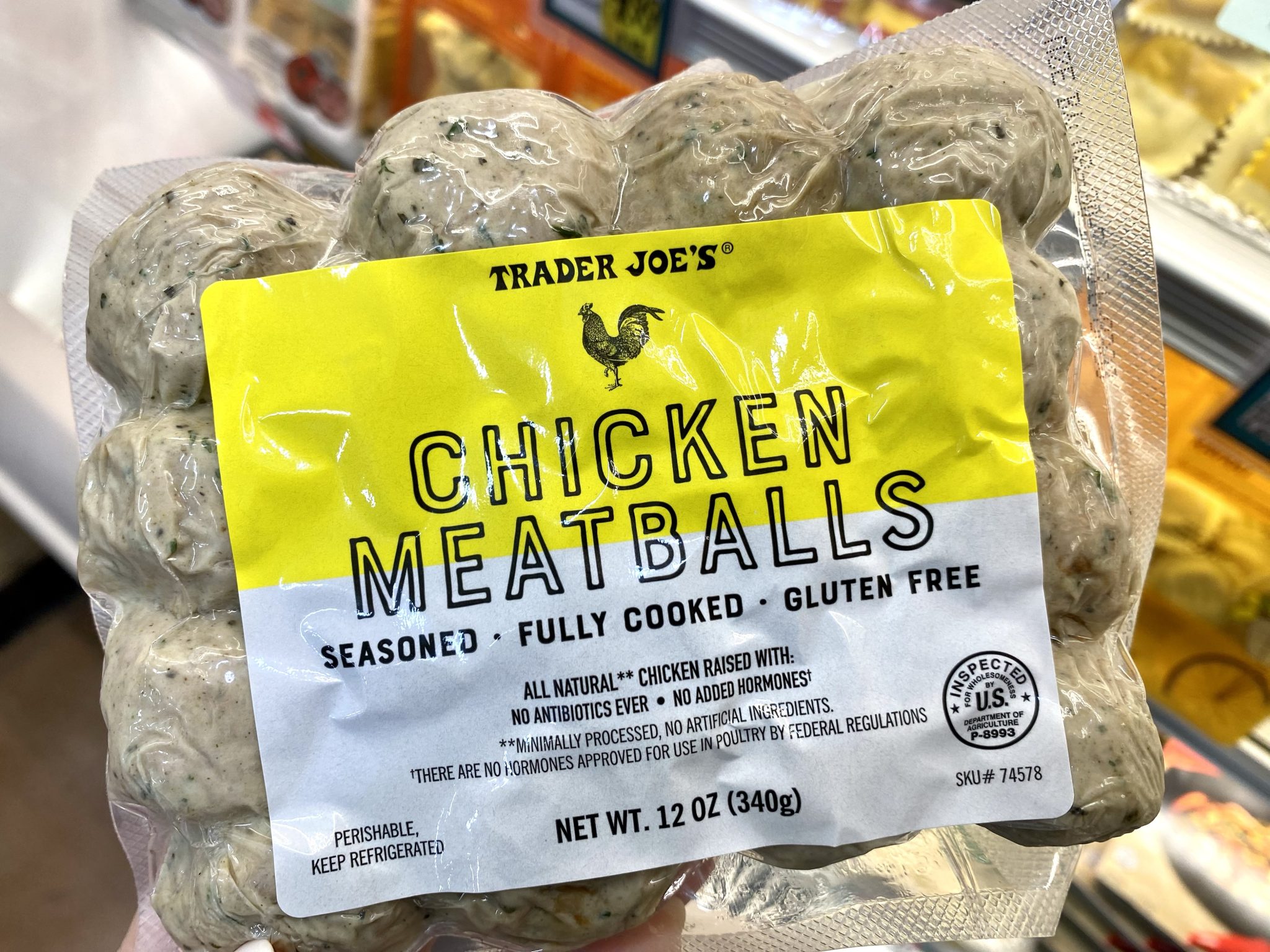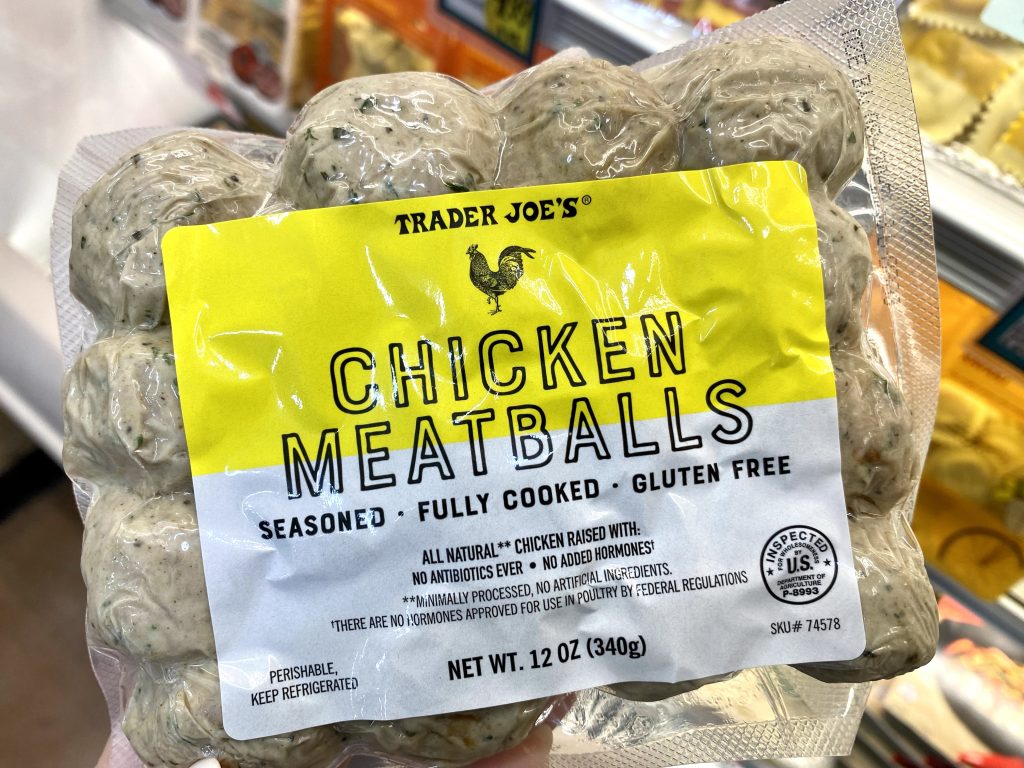 For a quick and easy low-carb meal, pair Trader Joe's fully cooked chicken meatballs with gluten-free and low-carb hearts of palm noodles.
Seafood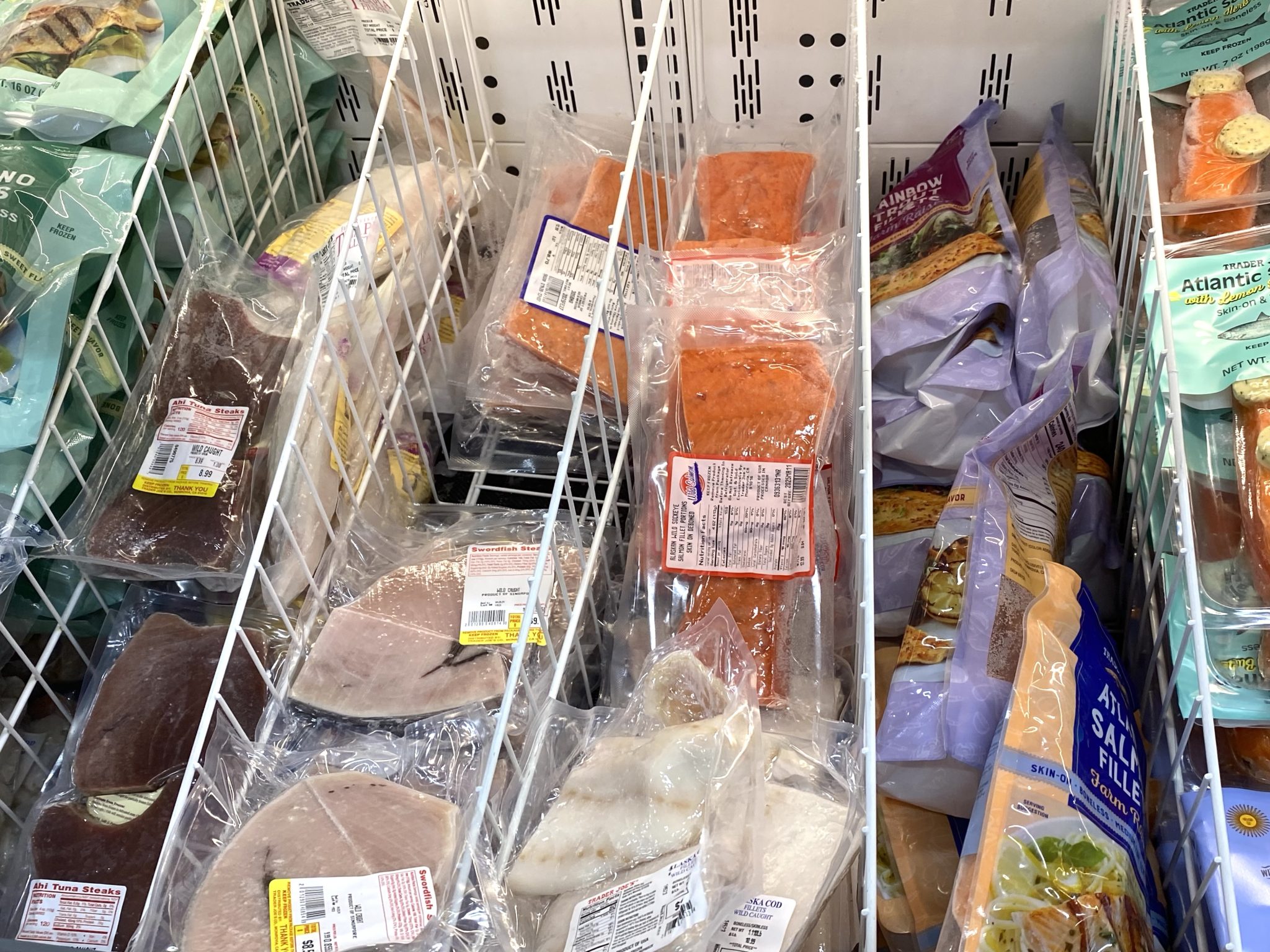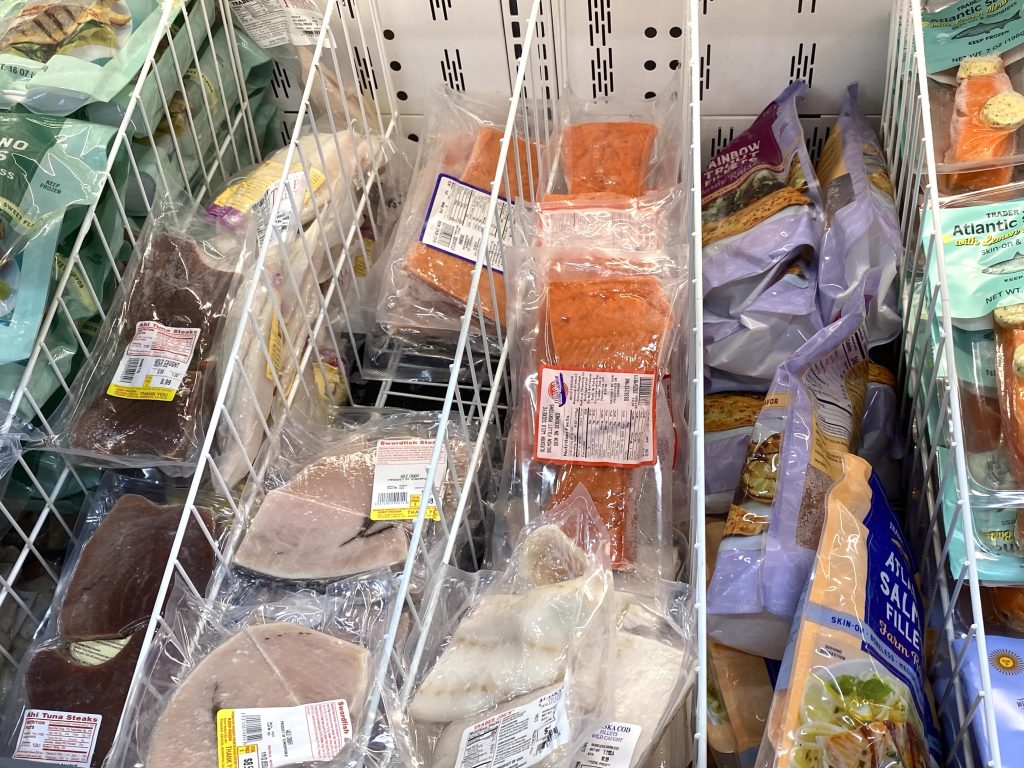 Trader Joe's has a great variety of seafood, including shrimp, swordfish, and wild-caught salmon.
Butter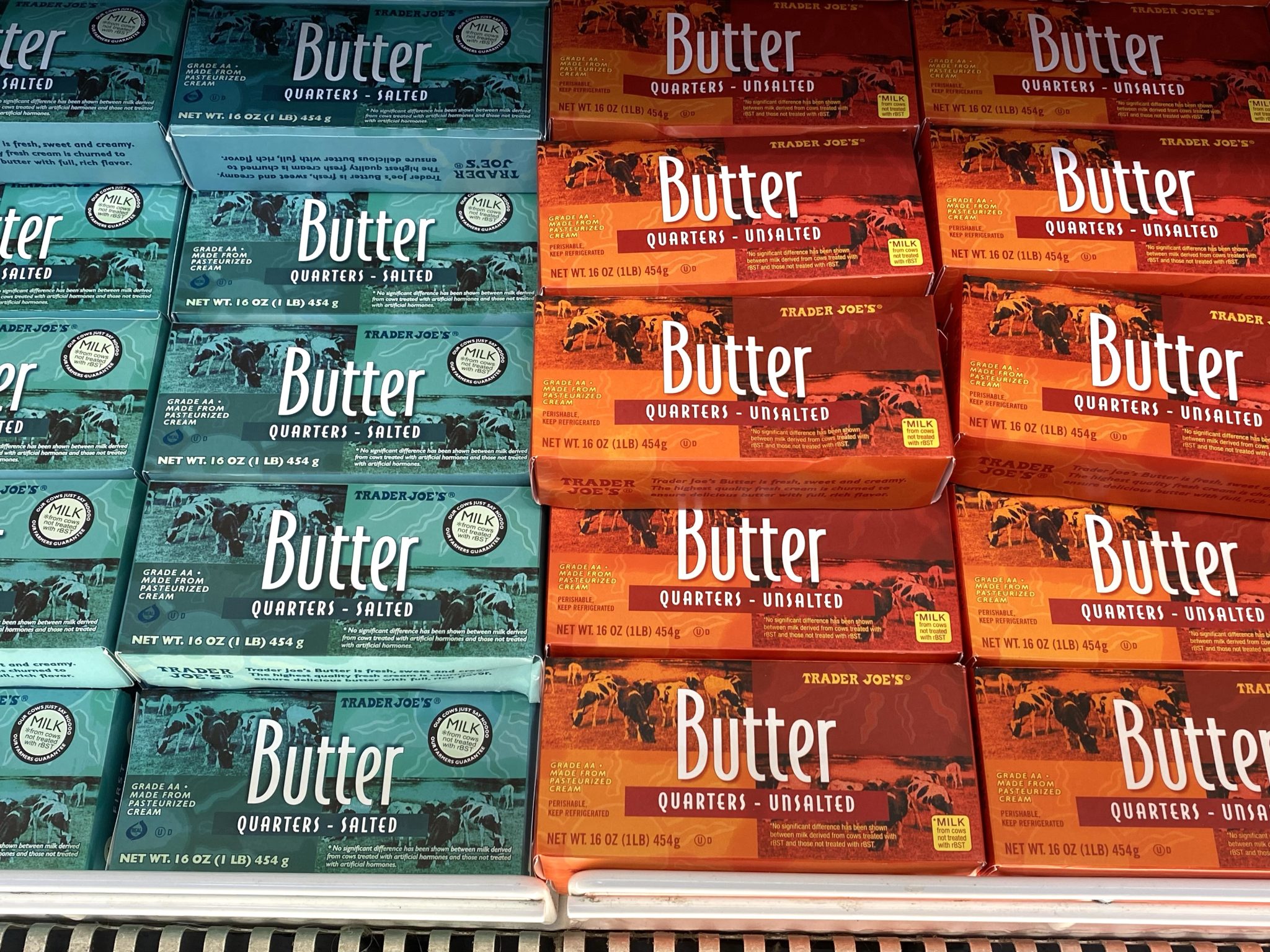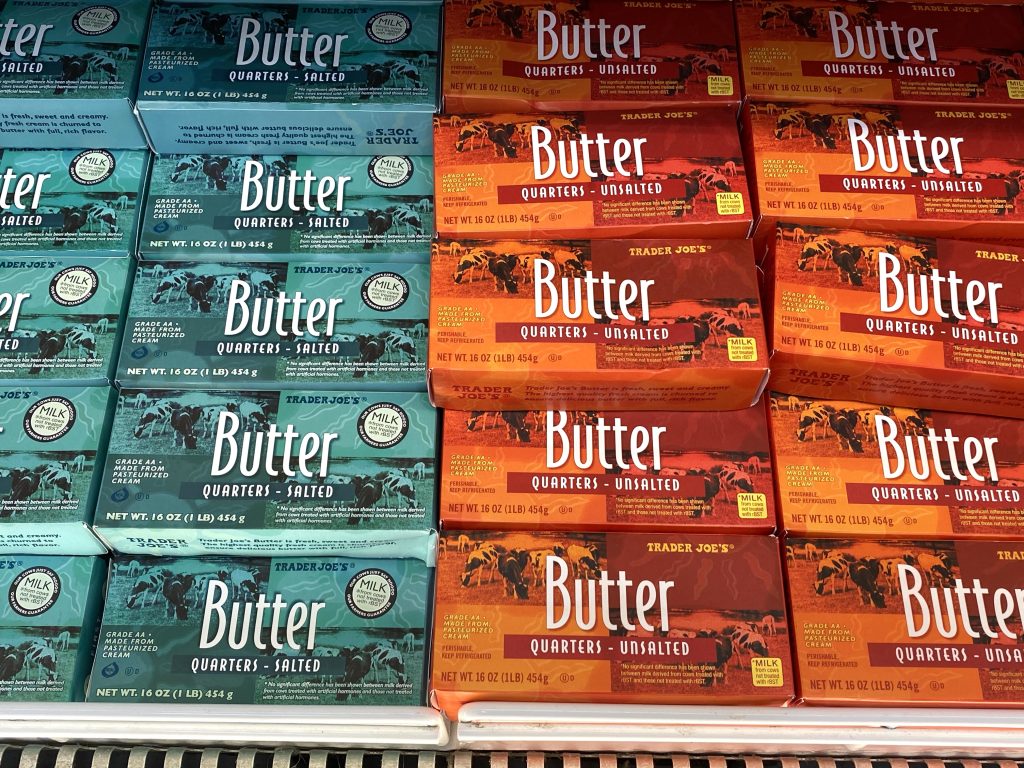 Trader Joe's butter is famous for its high quality and delicious taste. Made with the finest ingredients, it has a creamy and rich flavor that complements low-carb recipes perfectly.
Cheese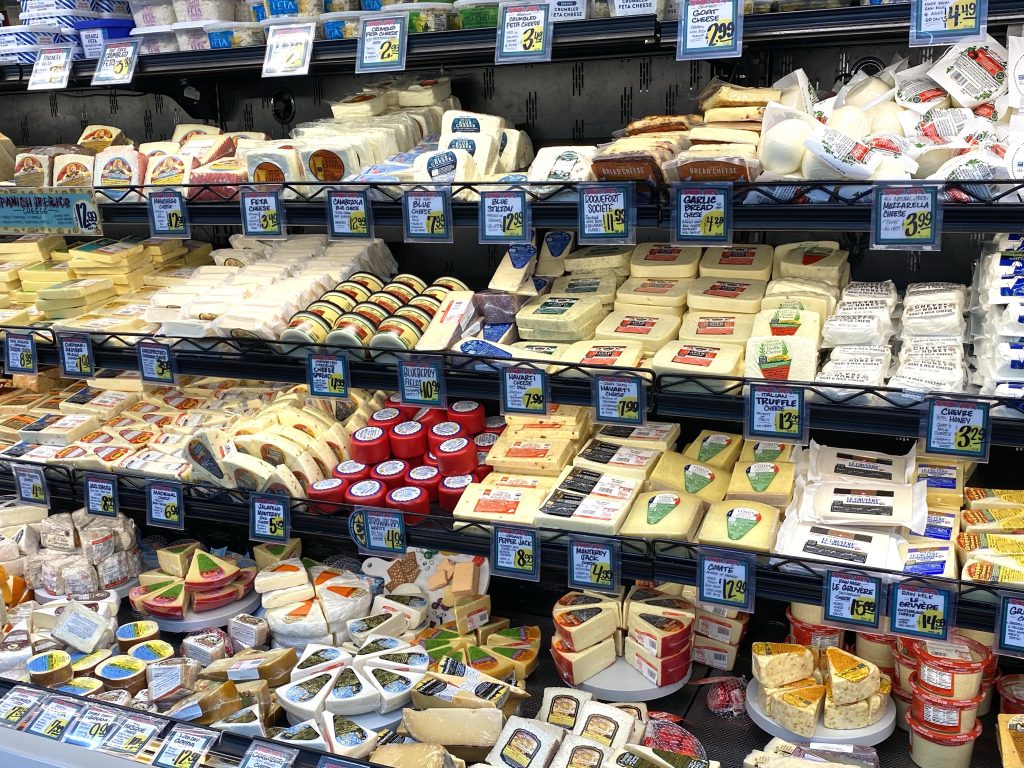 Trader Joe's offers a wonderful variety of delicious cheeses but is affordable and low in carbs. They offer a wide selection of cheeses, from creamy Brie to sharp cheddar, making it the perfect place to shop for charcuterie boards and satisfy any cheese lover's cravings.
Sparkling Water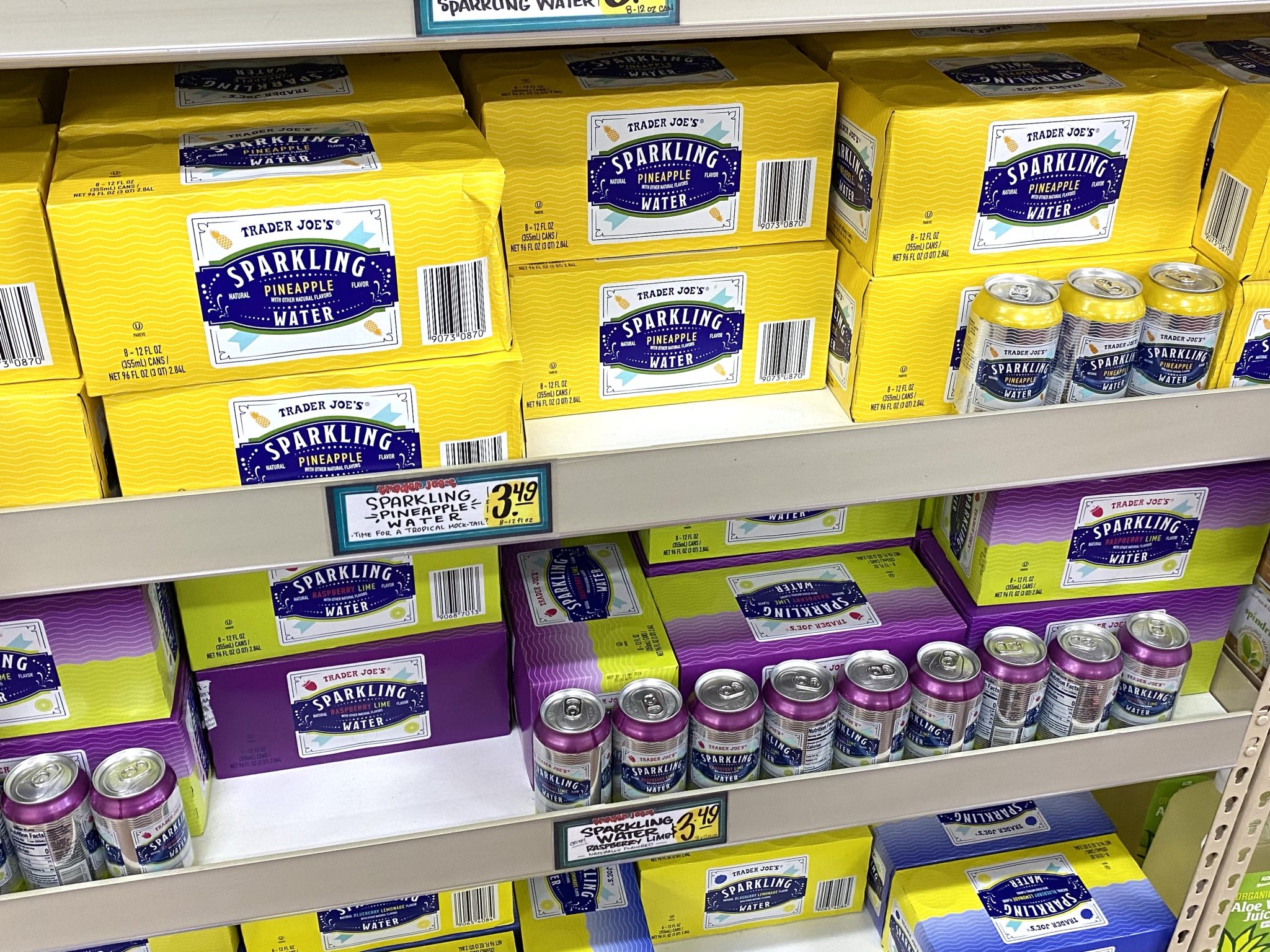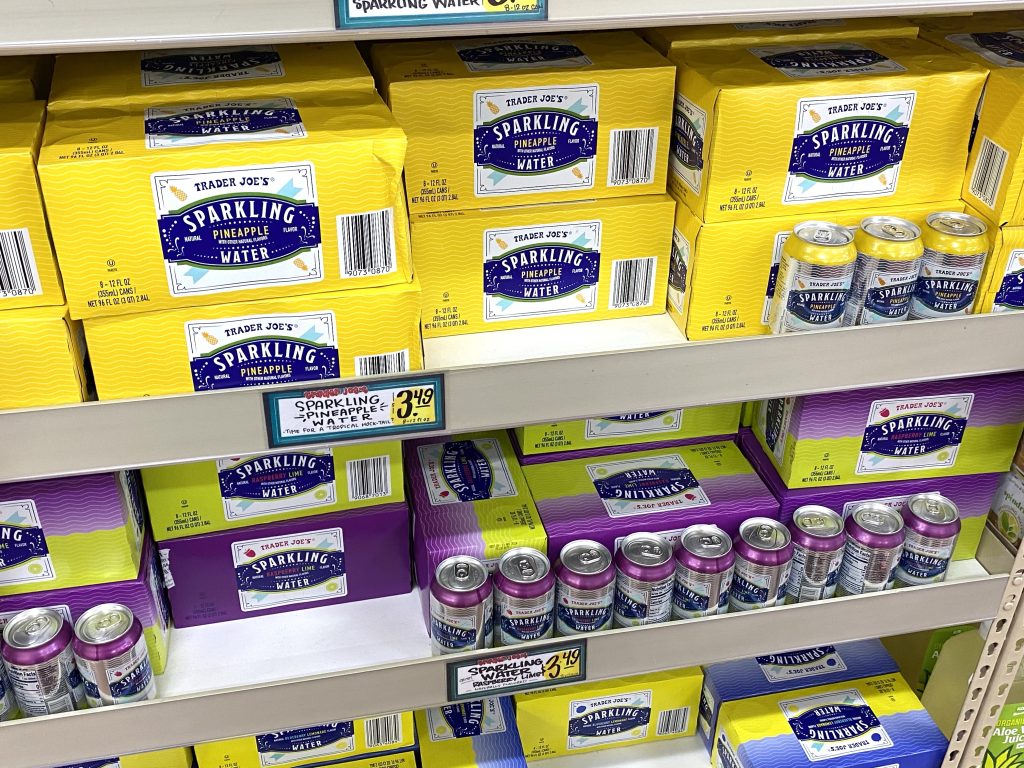 Trader Joe's brand of sparkling water is a popular and refreshing choice. With flavors like pineapple, grapefruit, and berry, their sparkling water provides a delightful and bubbly beverage option without added sugars or calories. The flavor rivals that of the national brand names.
Jicama Wraps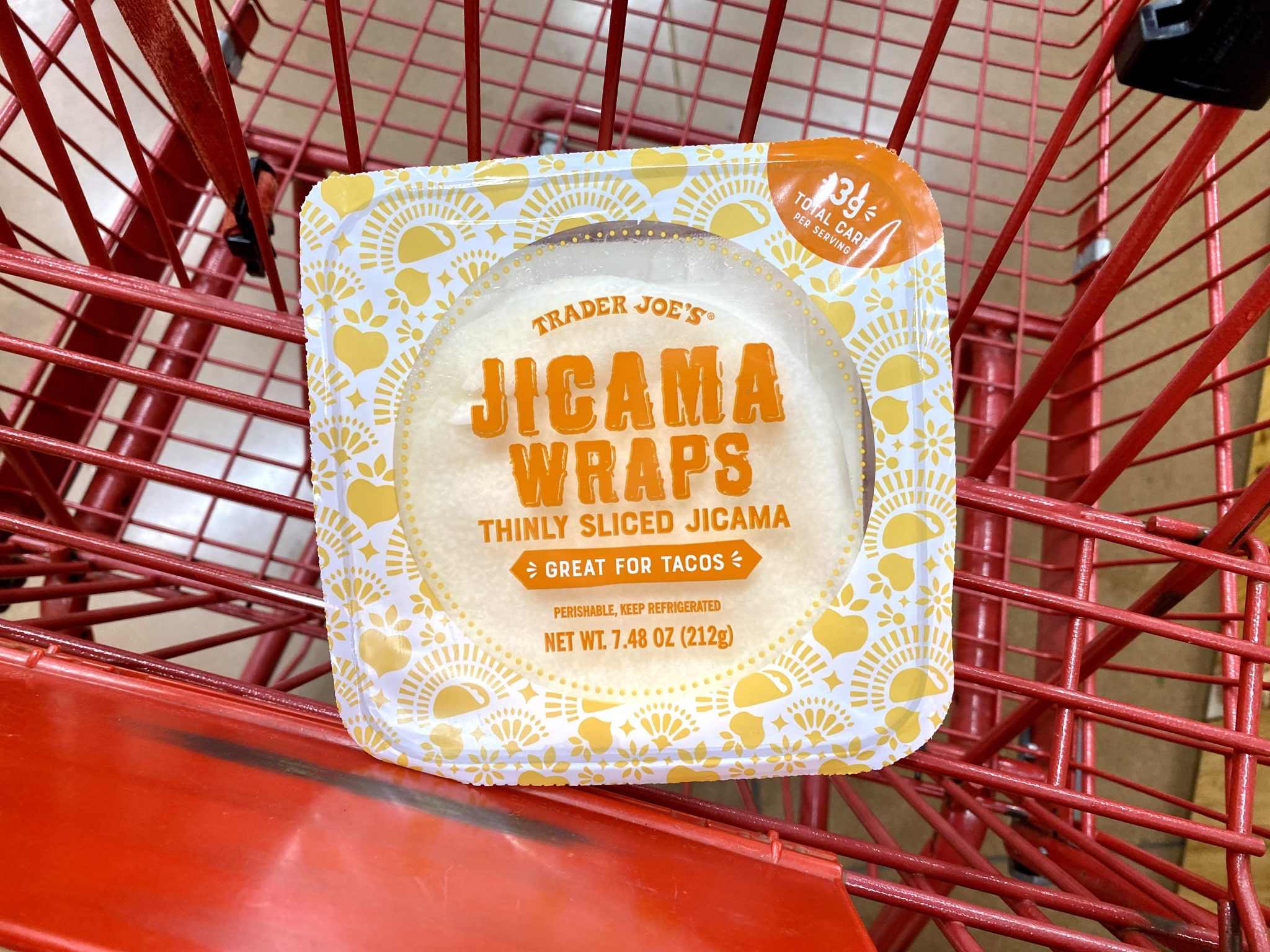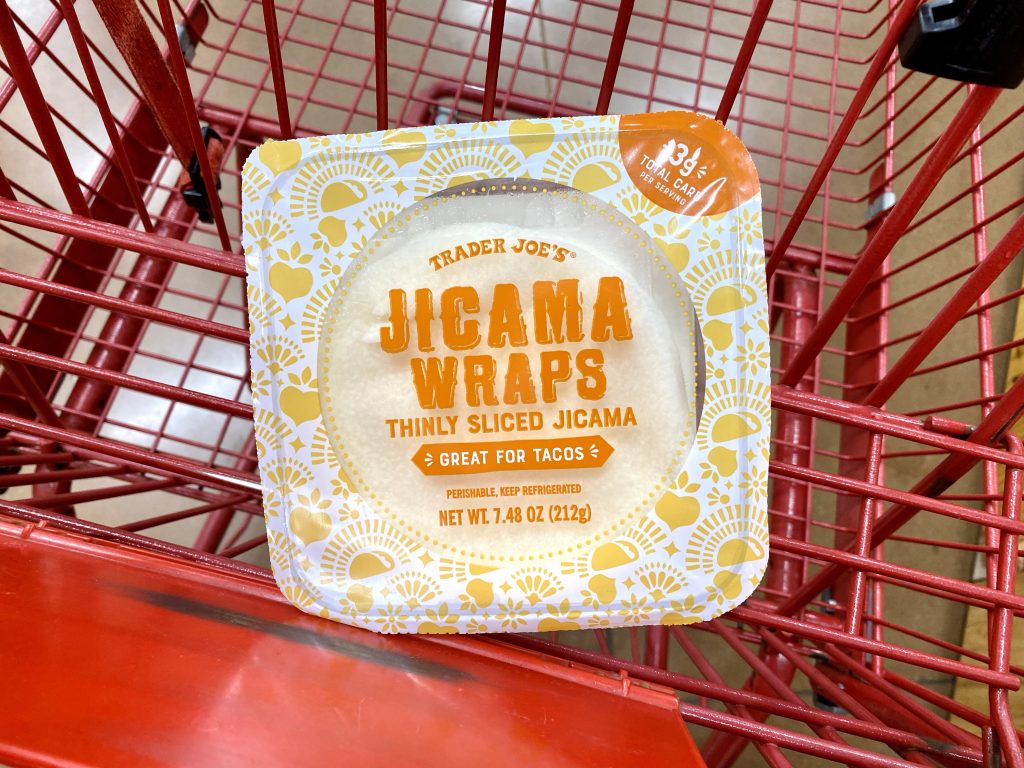 Trader Joe's jicama wraps are a unique and healthy alternative to traditional wraps. Made from thinly sliced jicama, these wraps are light, crispy, and low in carbs, making them a good choice. Try them with your favorite taco fillings!
Nuts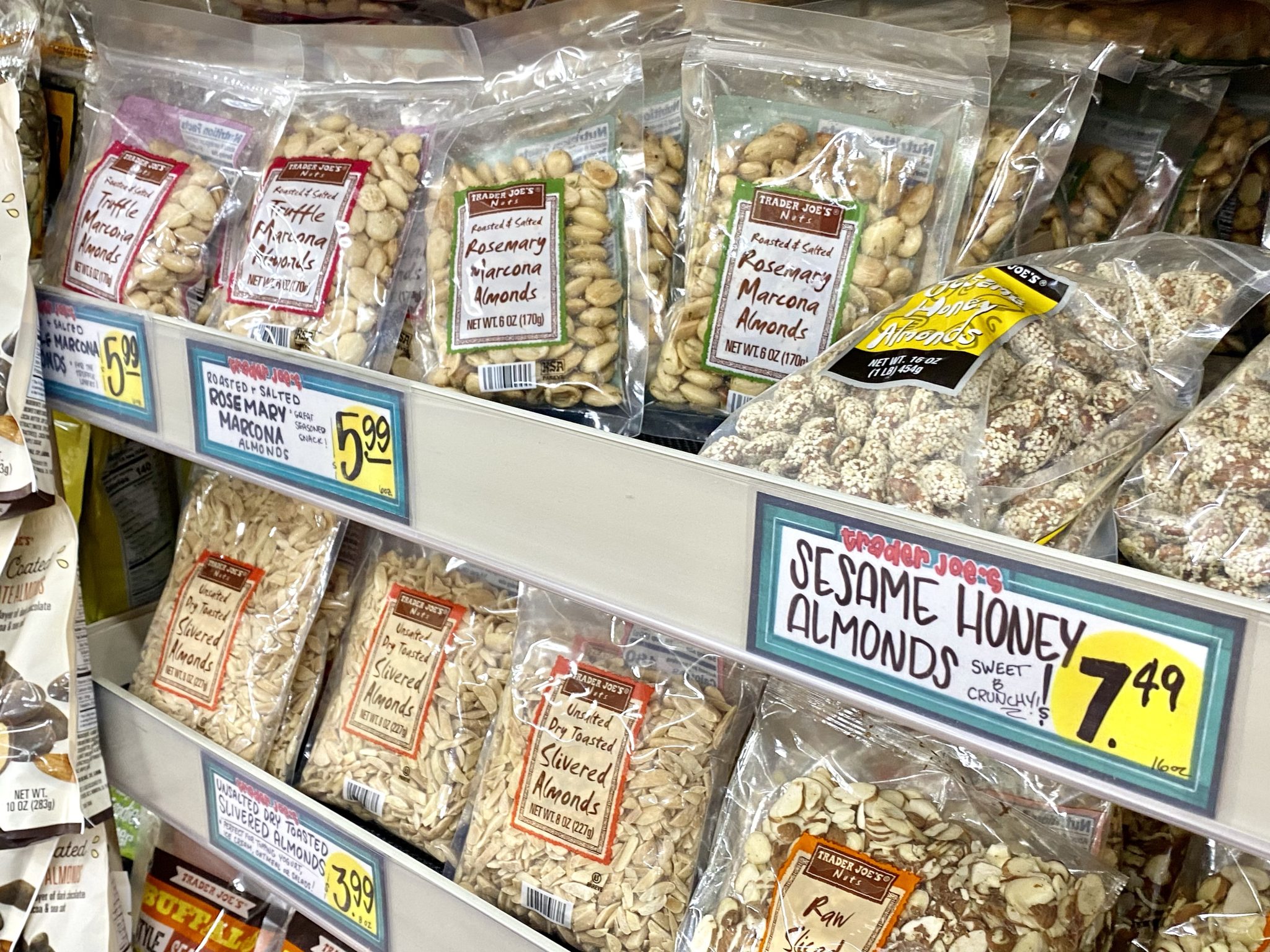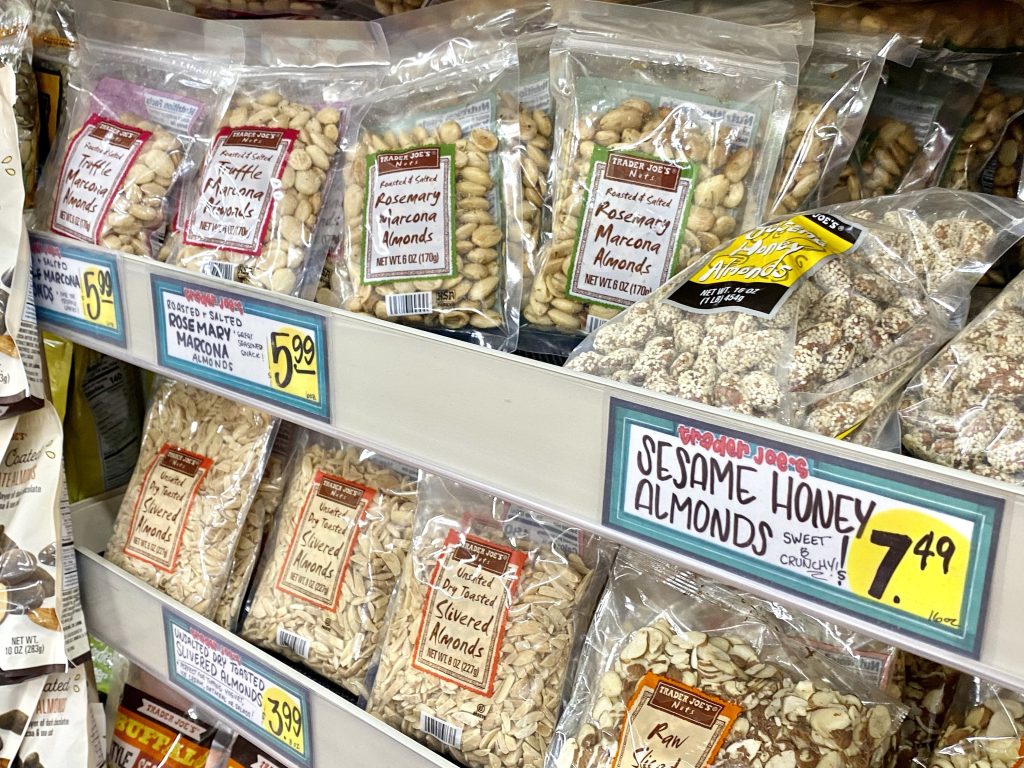 Trader Joe's offers a wide variety of high-quality nuts at affordable prices that are low-carb, delicious, and nutritious.
Cauliflower Thins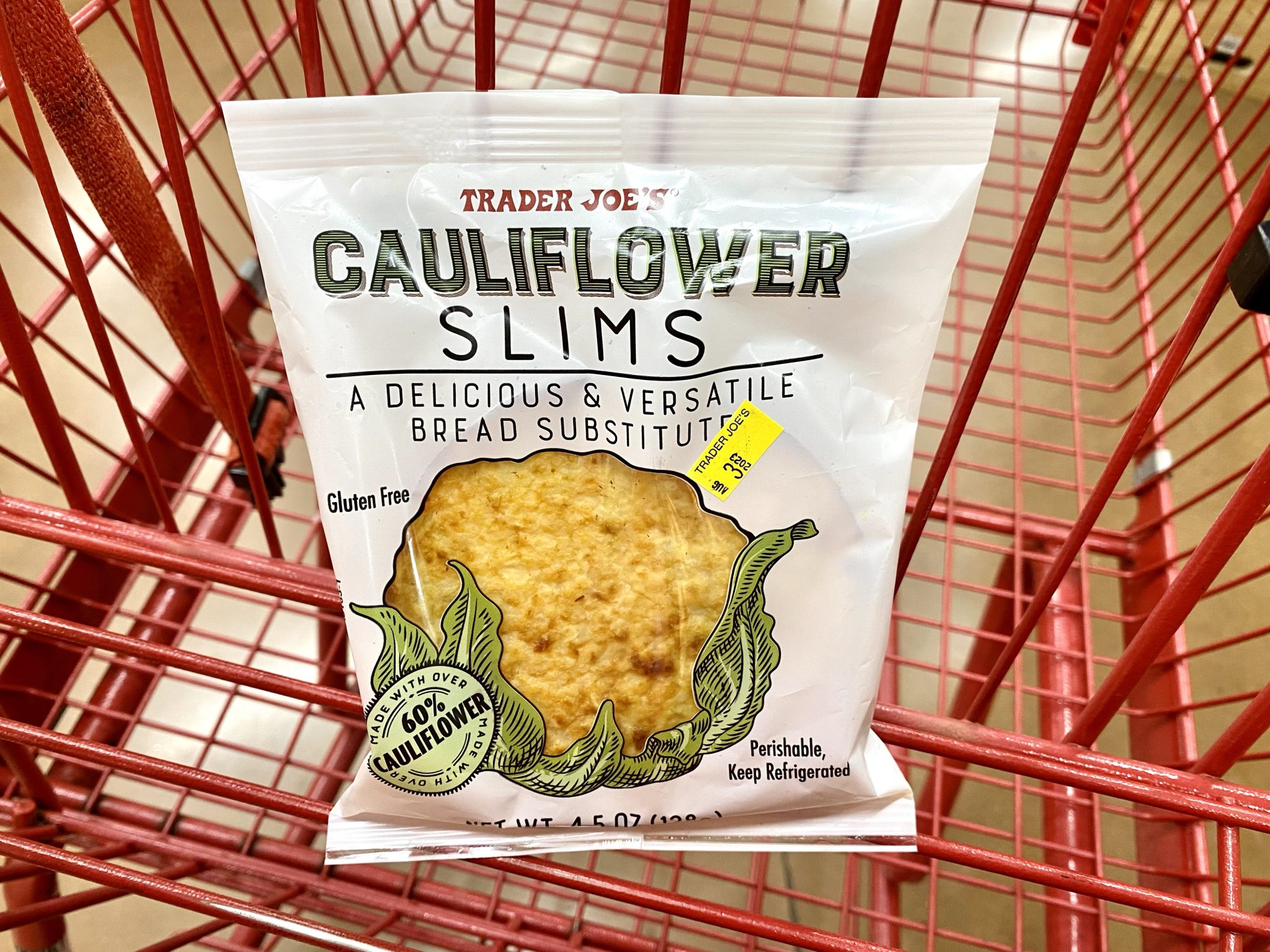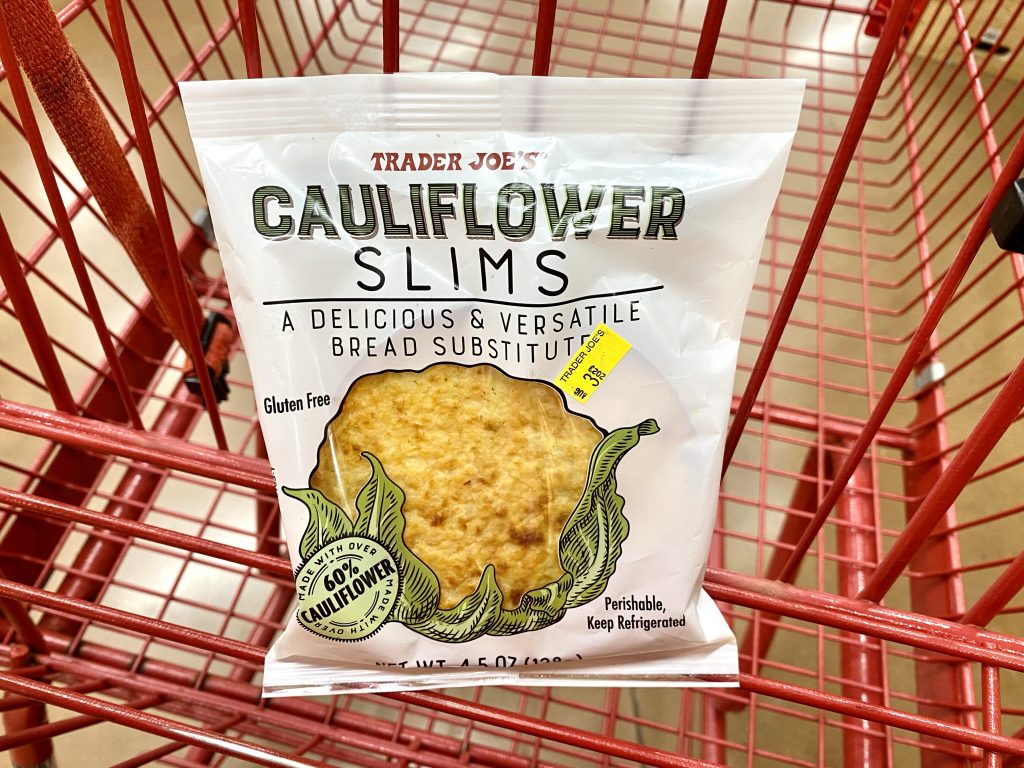 Trader Joe's cauliflower thins are a crispy gluten-free option, perfect for sandwiches and mini pizzas.
Dips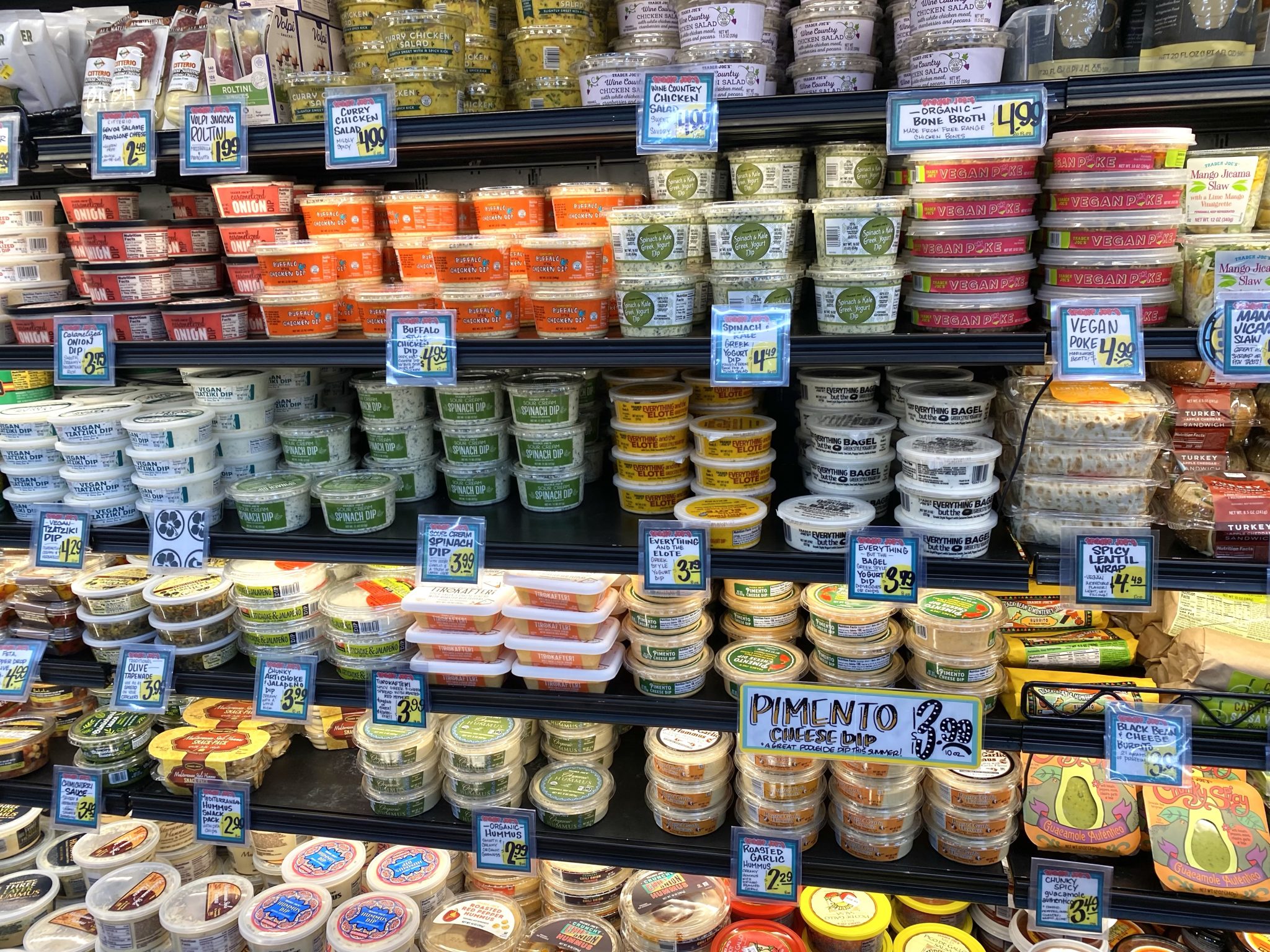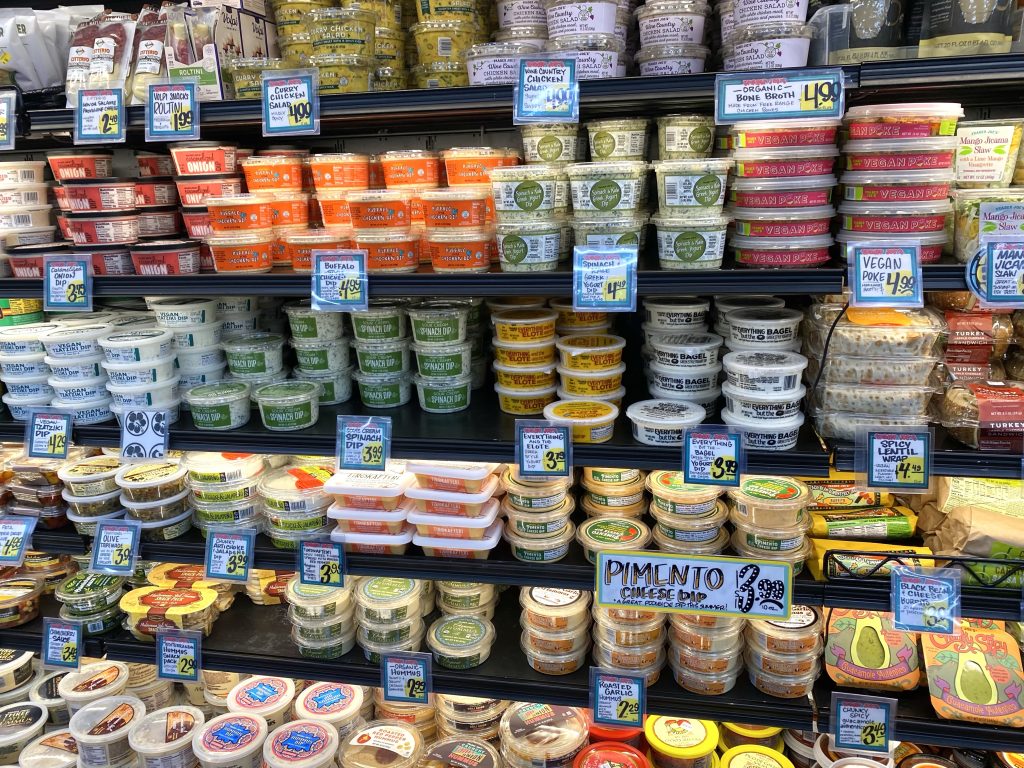 Trader Joe's offers many delicious dips low in carbs, making them a great choice for those following a low-carb lifestyle. These flavorful dips are perfect for snacking, from spinach and pimento cheese to artichoke and salsa.
Bread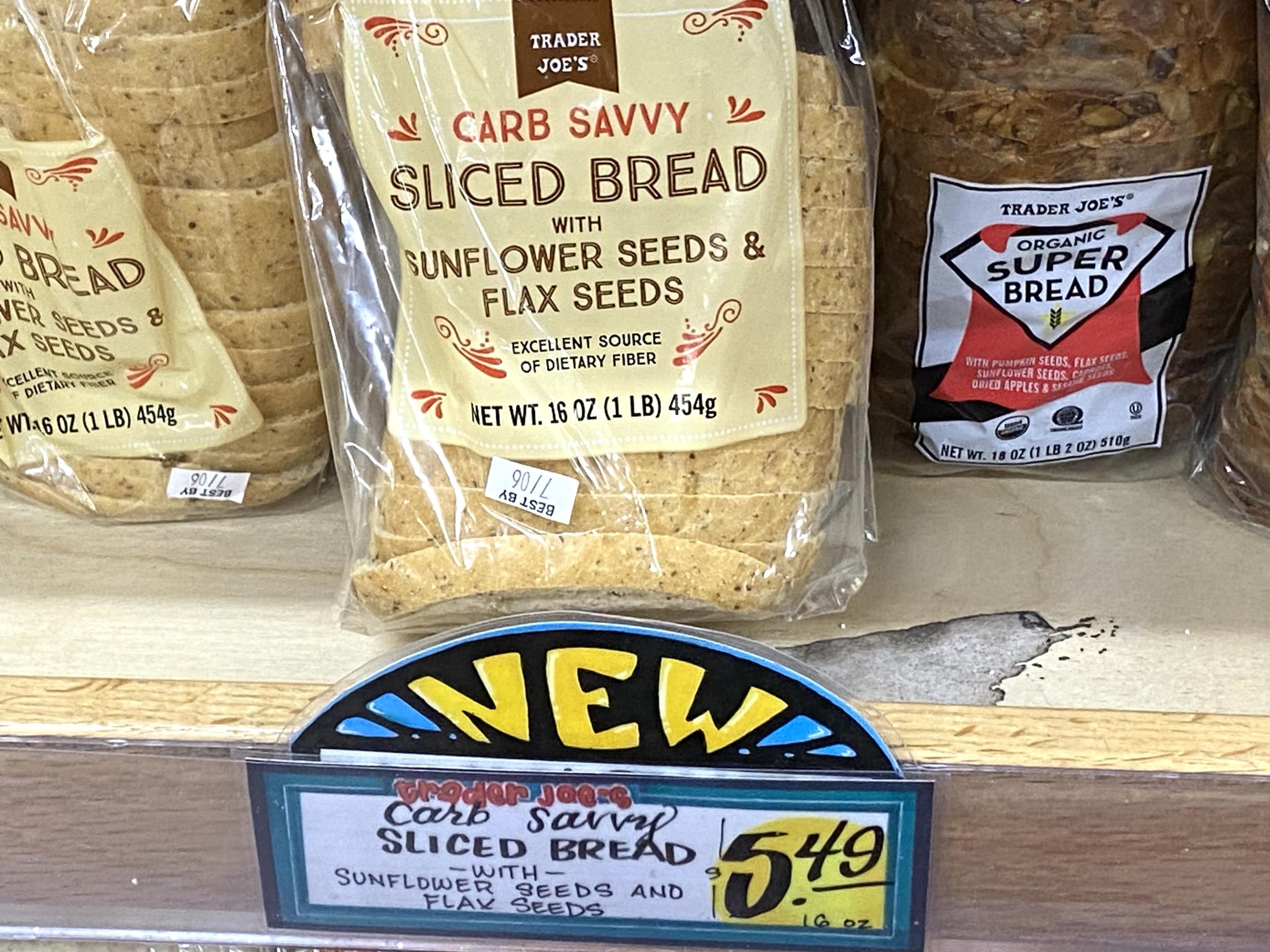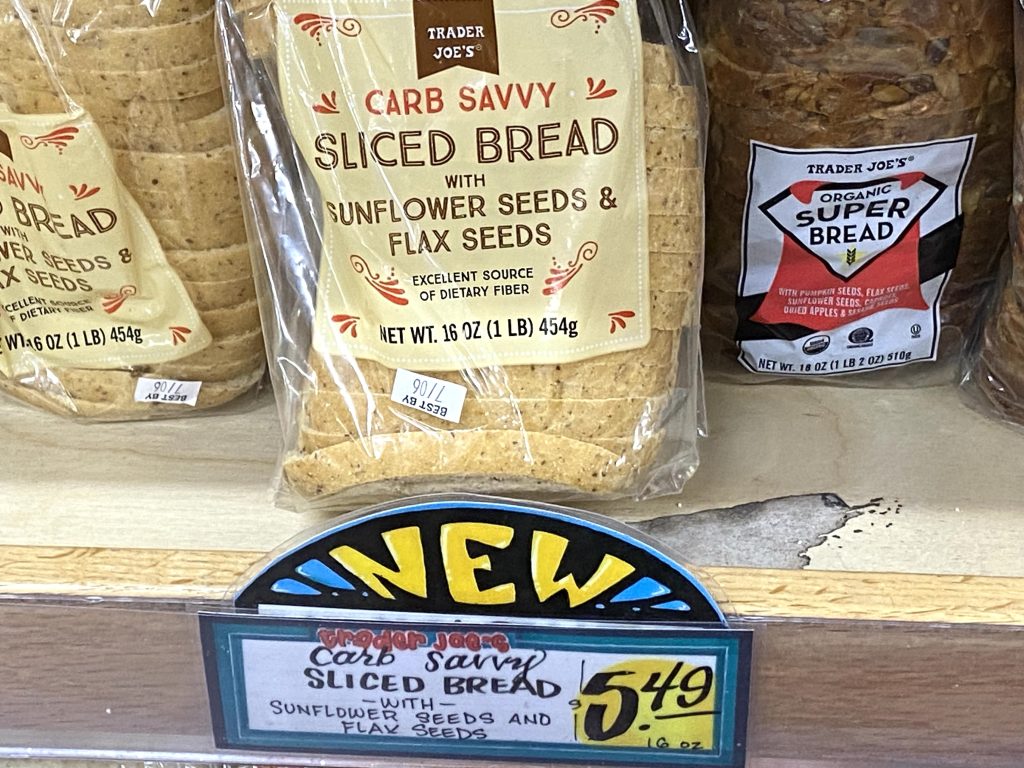 Trader Joe's specially crafted carb-savvy bread made with flaxseed and sunflower seeds contains fewer carbs while maintaining a good texture and taste, allowing you to enjoy bread while keeping your carb count in check.
Salads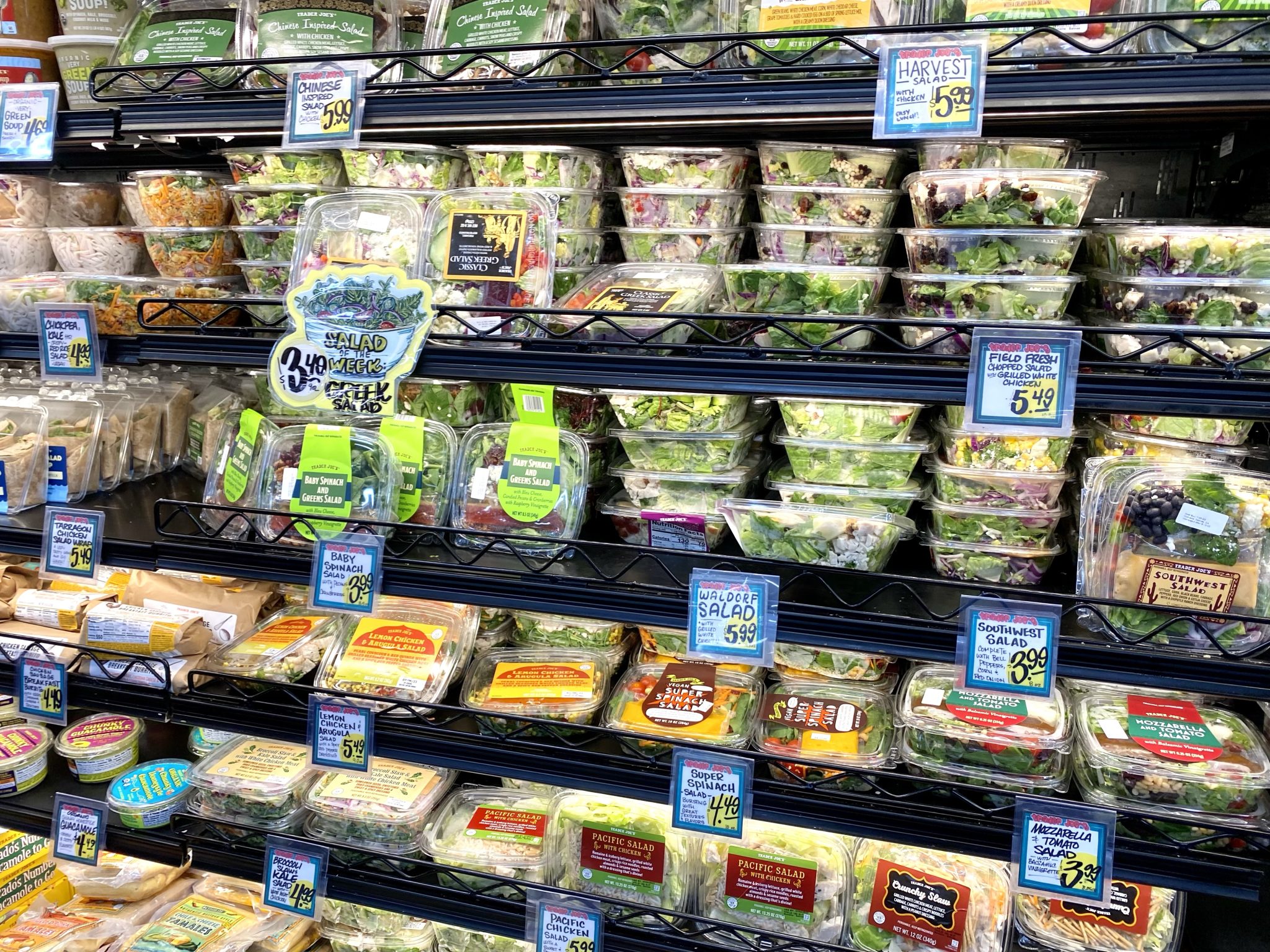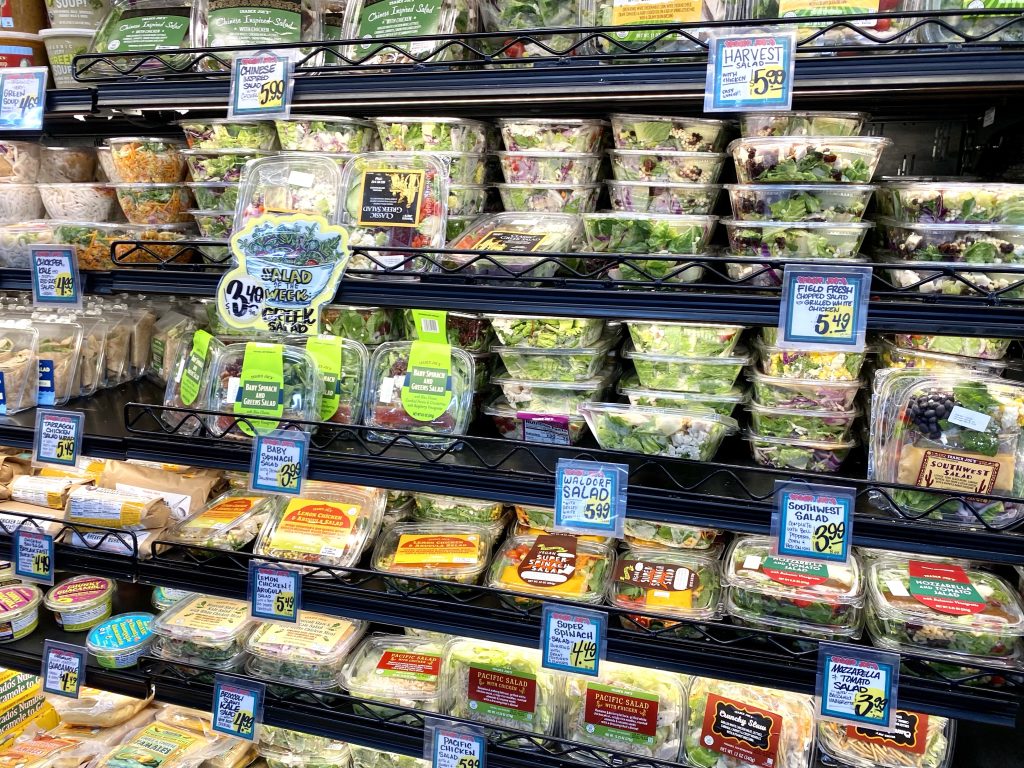 Trader Joe's offers a variety of delicious pre-made salads for those in a hurry.
Tortillas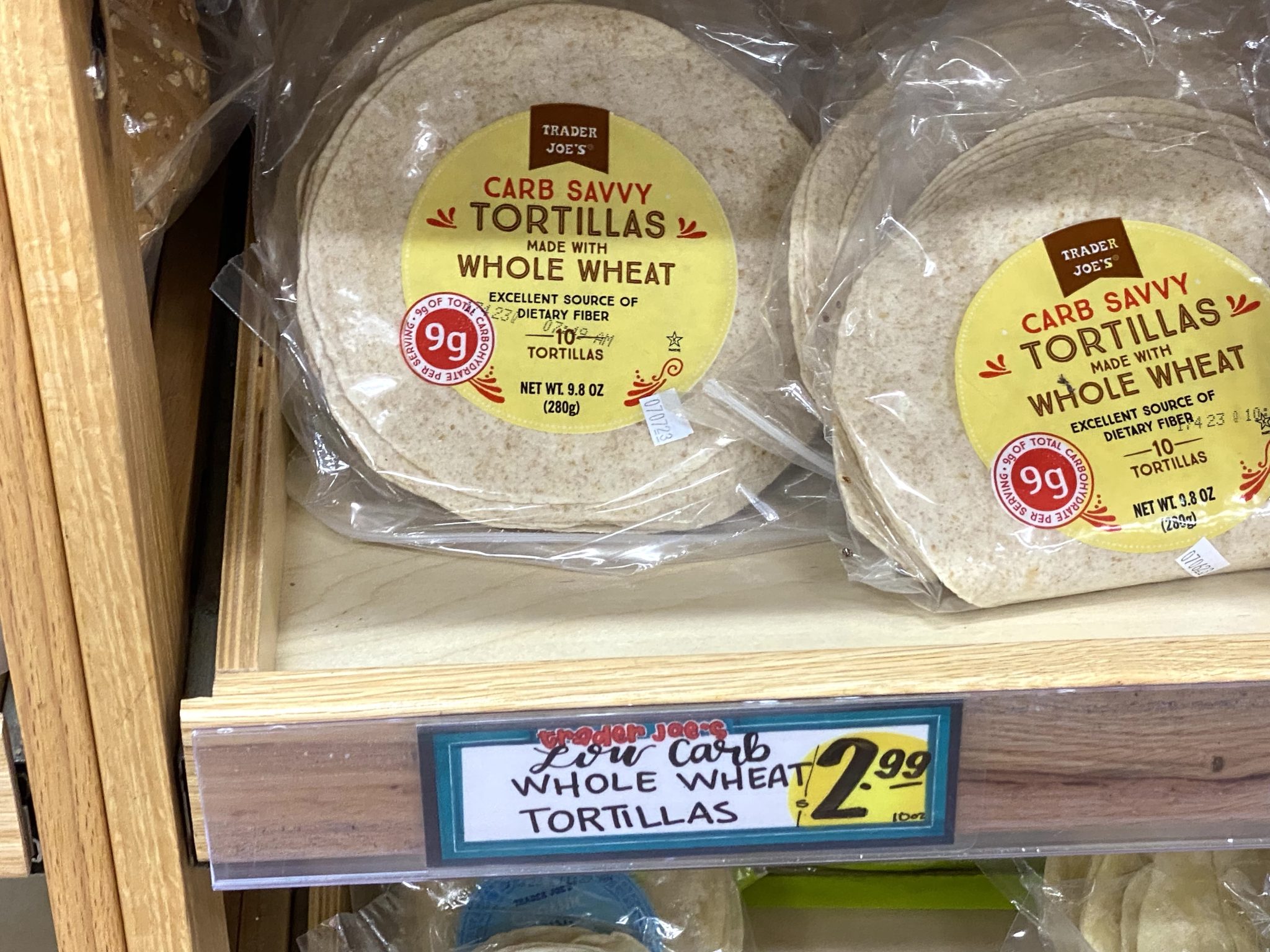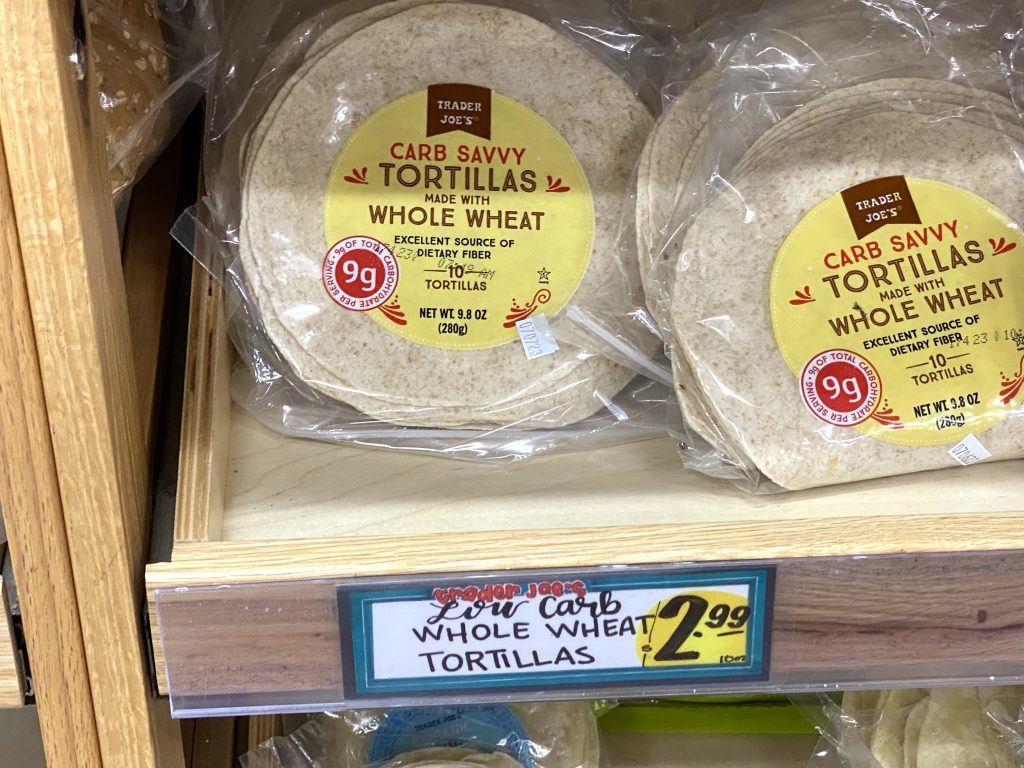 Low-carb tortillas are perfect for sandwich wraps and pizzas. For a crispy twist, try cutting them into triangles with a pizza cutter and frying them in avocado oil to make low-carb tortilla chips.
Egg Wraps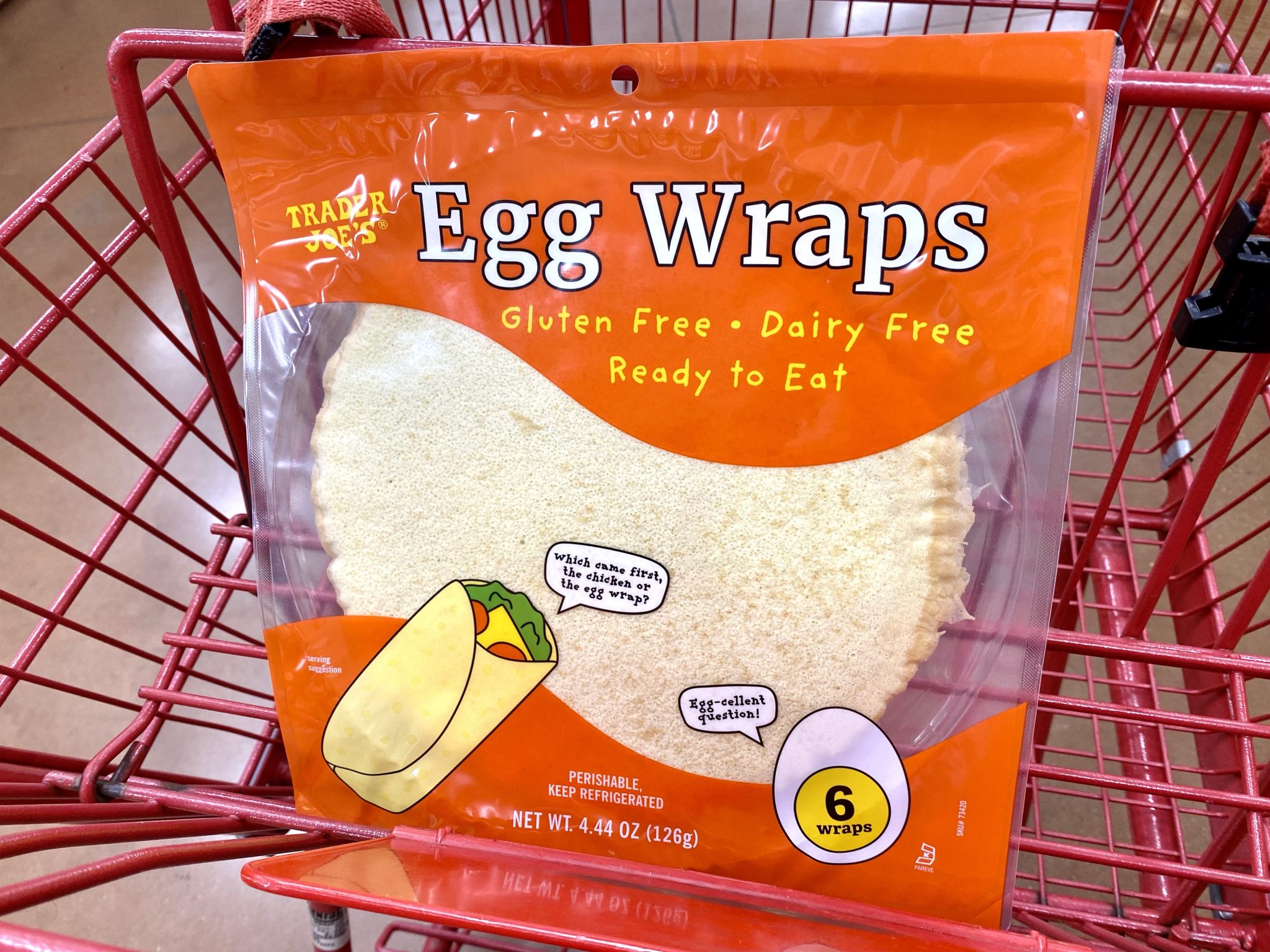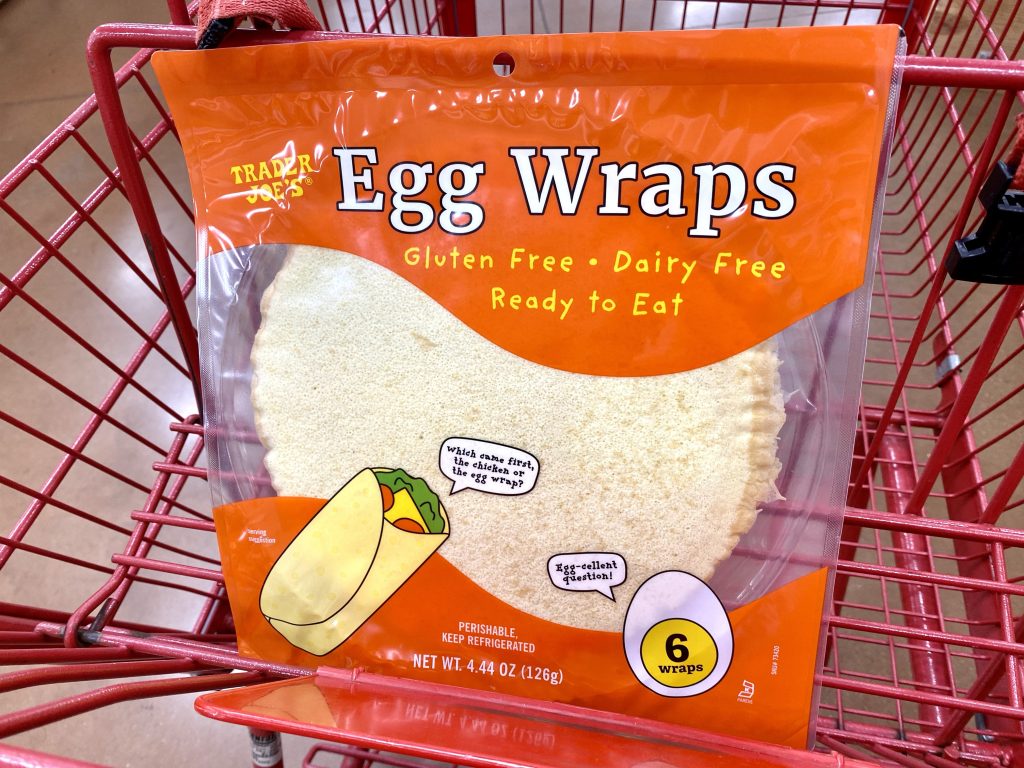 If you're looking for low-carb options for wraps and tacos, consider using egg wraps which have zero carbs.
Produce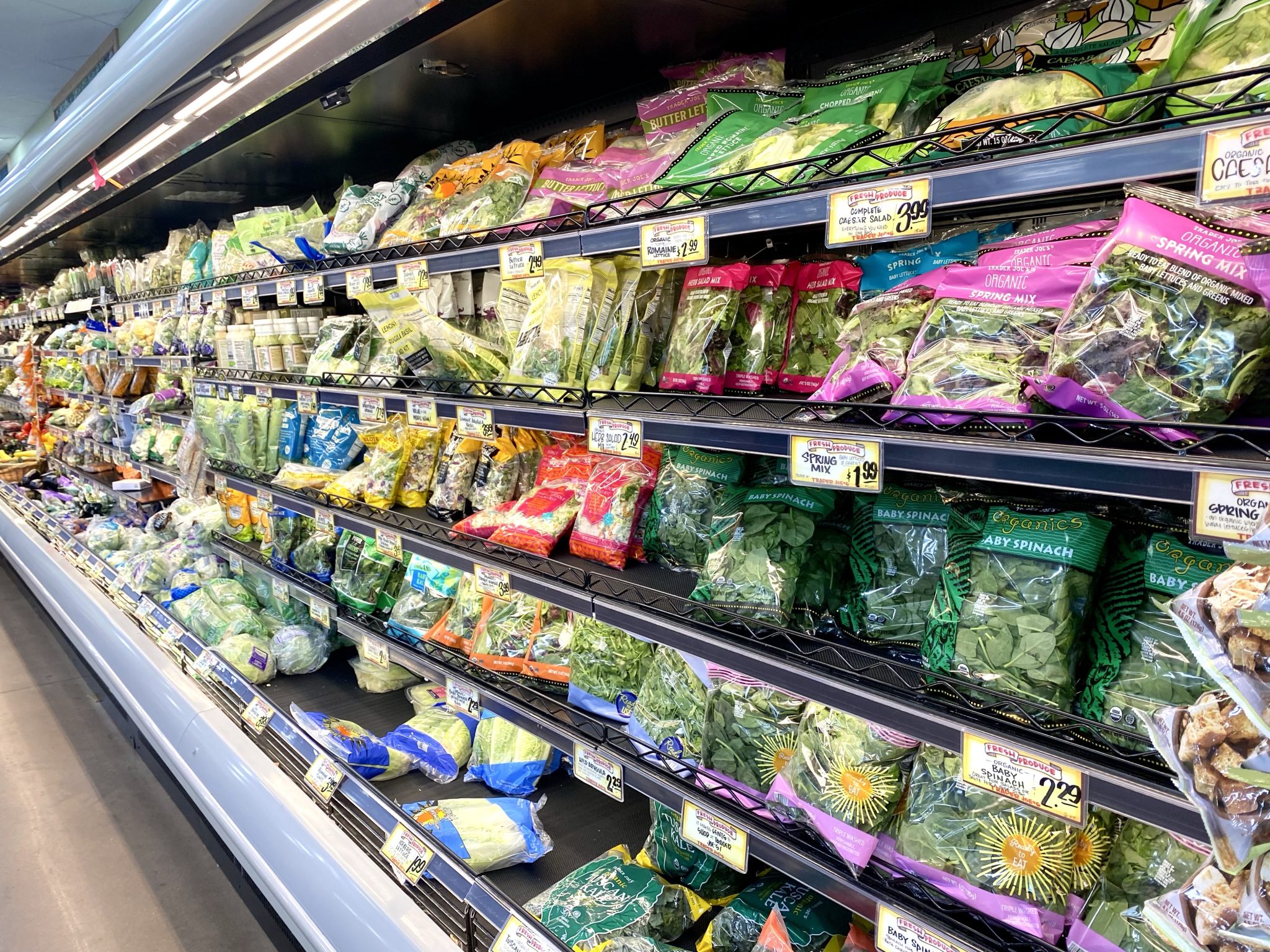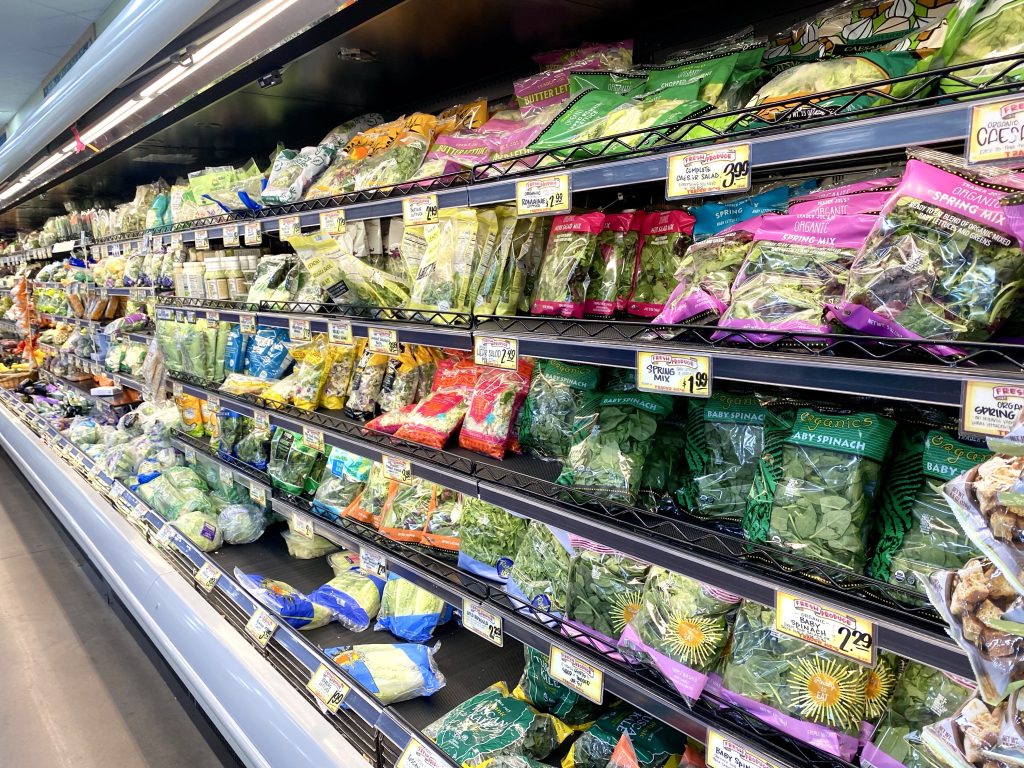 Trader Joe's has a consistently fresh and affordable selection of high-quality organic produce.
Protein Bars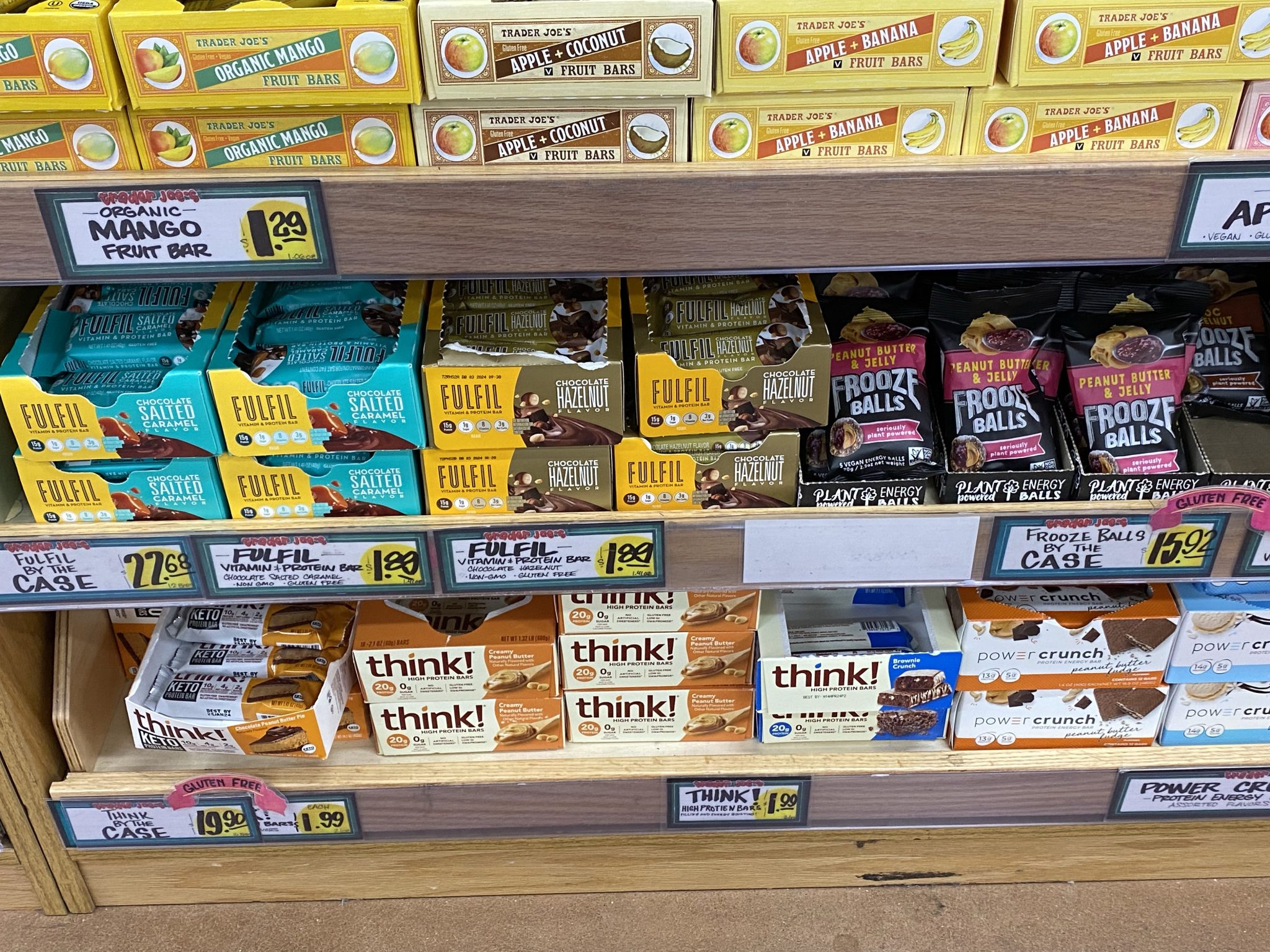 Trader Joe's offers a diverse selection of protein bars, available in flavors ranging from classic chocolate chips to peanut butter.
Flowers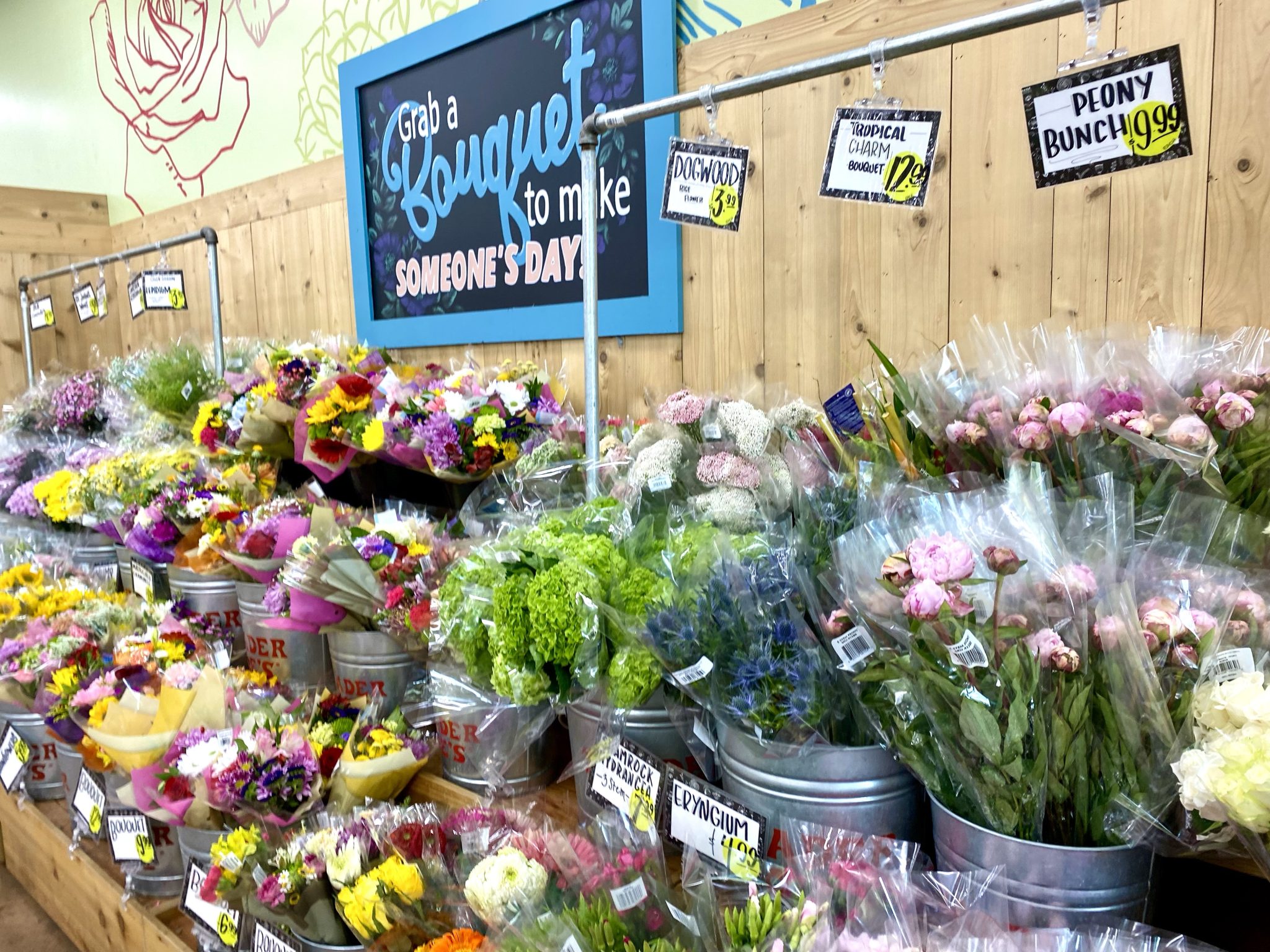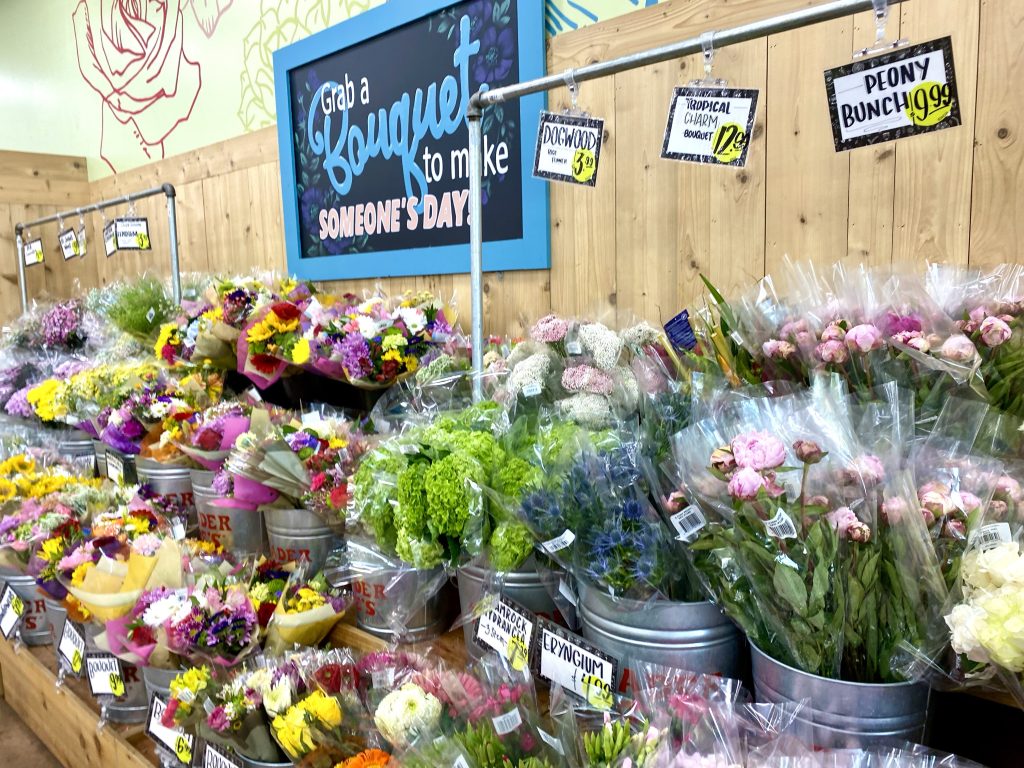 Aside from their food selection, Trader Joe's offers a variety of fresh and affordable flowers. Treat yourself to a bouquet!
Low Carb At ALDI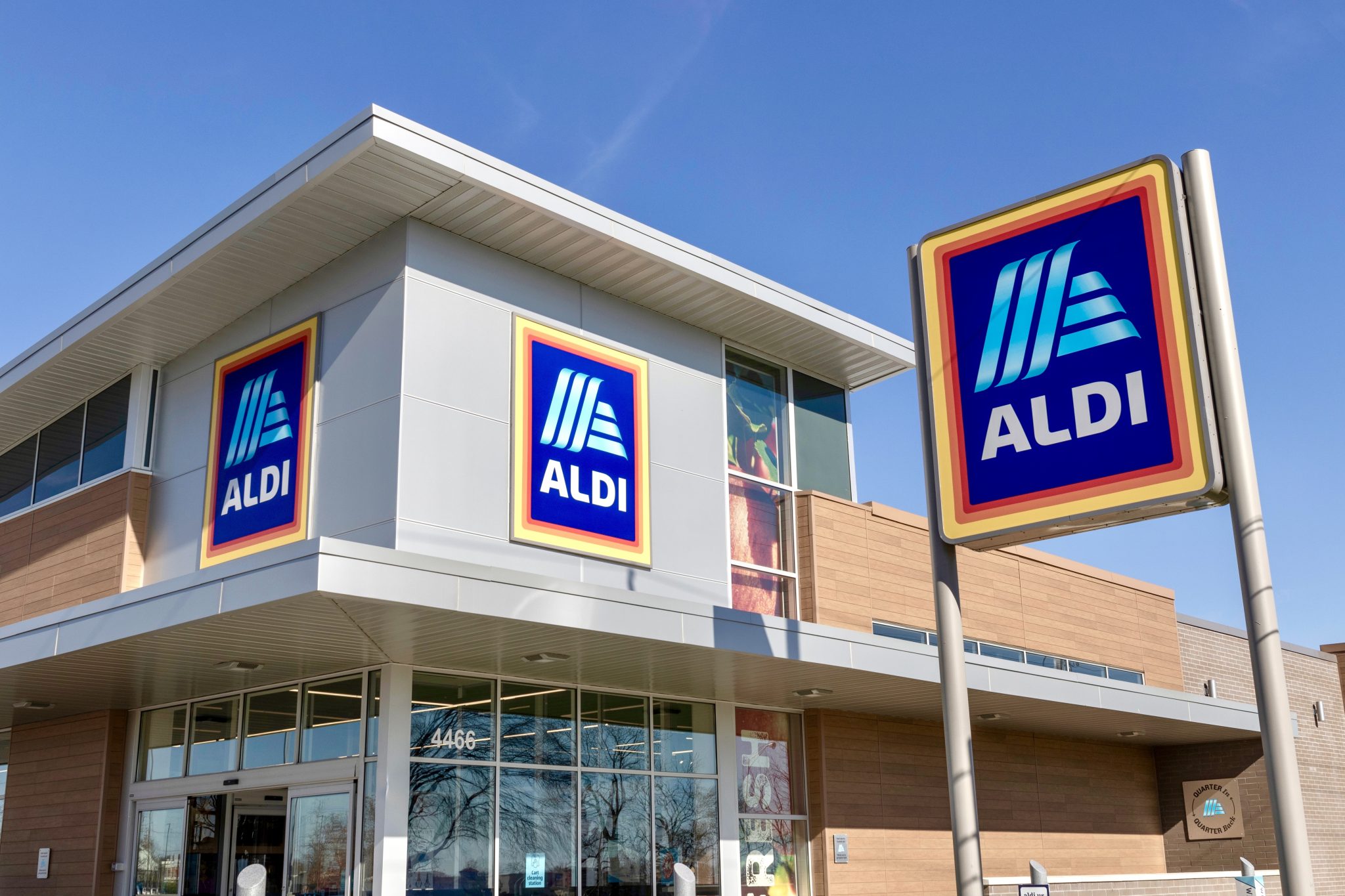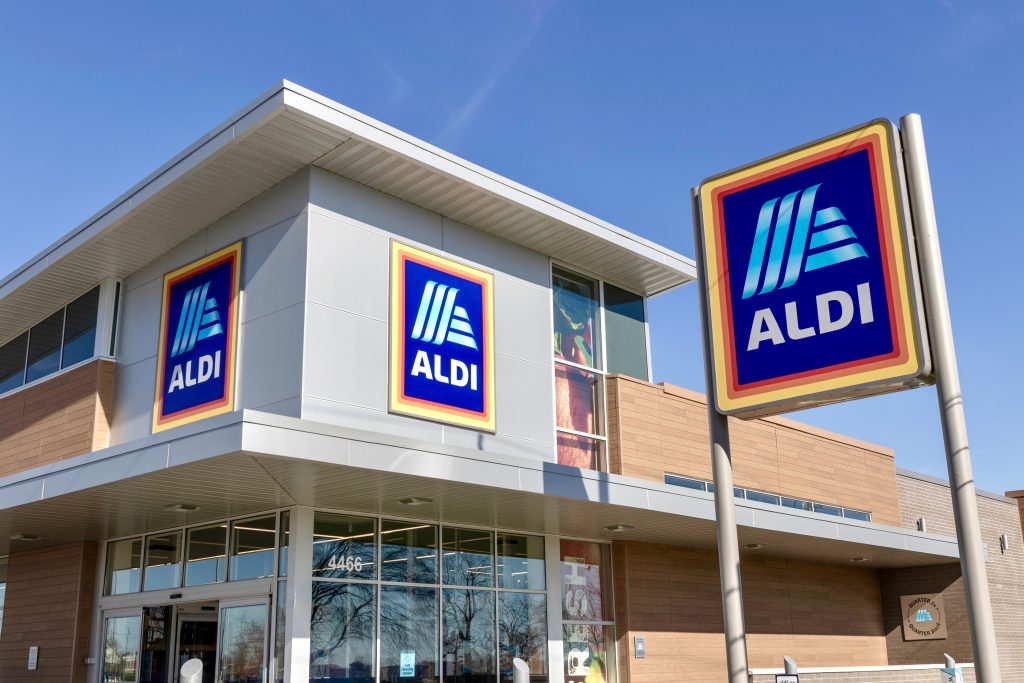 Low Carb At Aldi: 25 Incredible Finds
Low Carb at Costco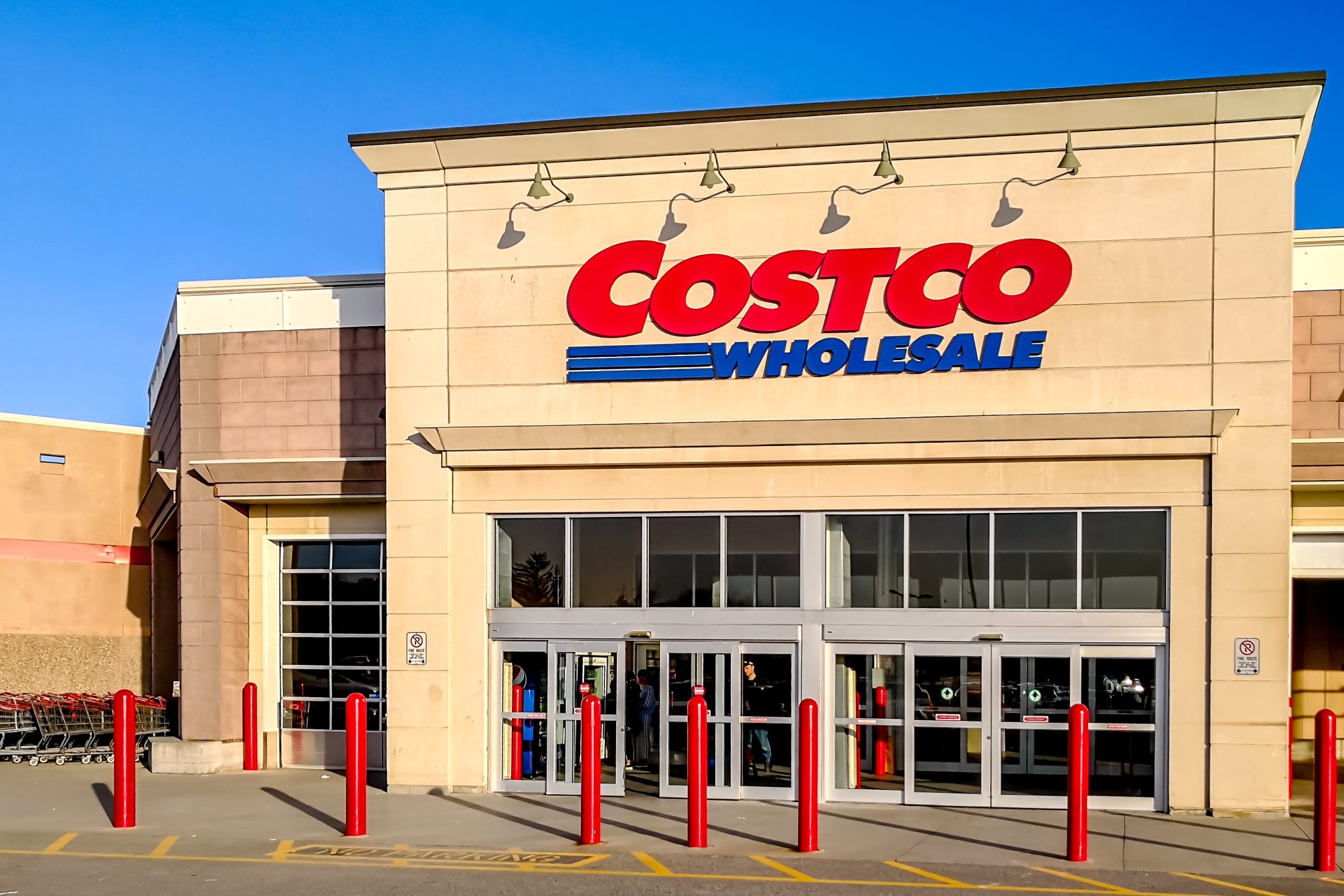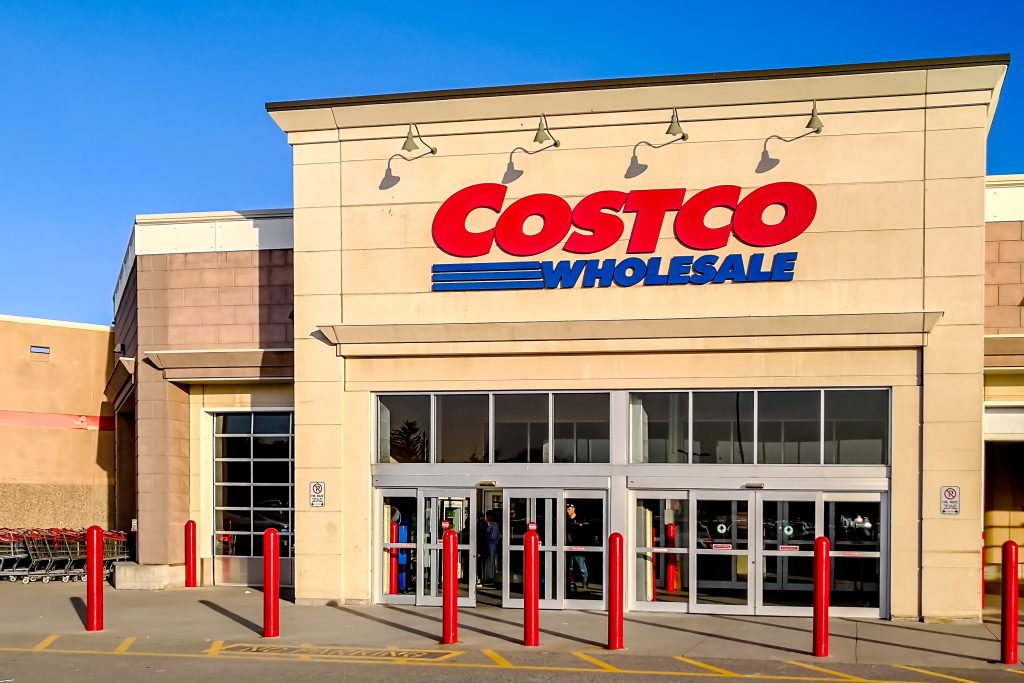 53 Fantastic Low Carb and Keto Finds at Costco
Low Carb at Kroger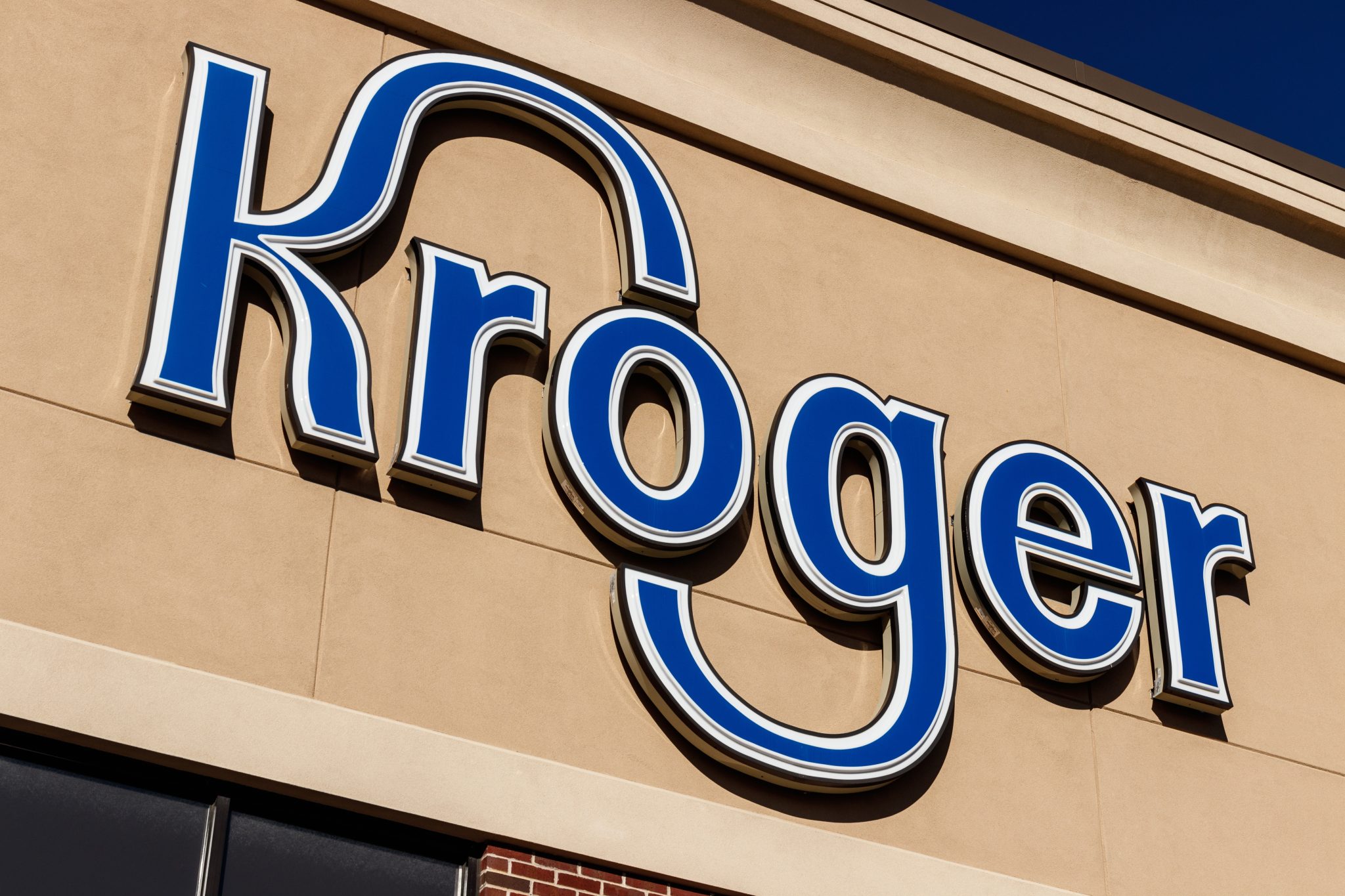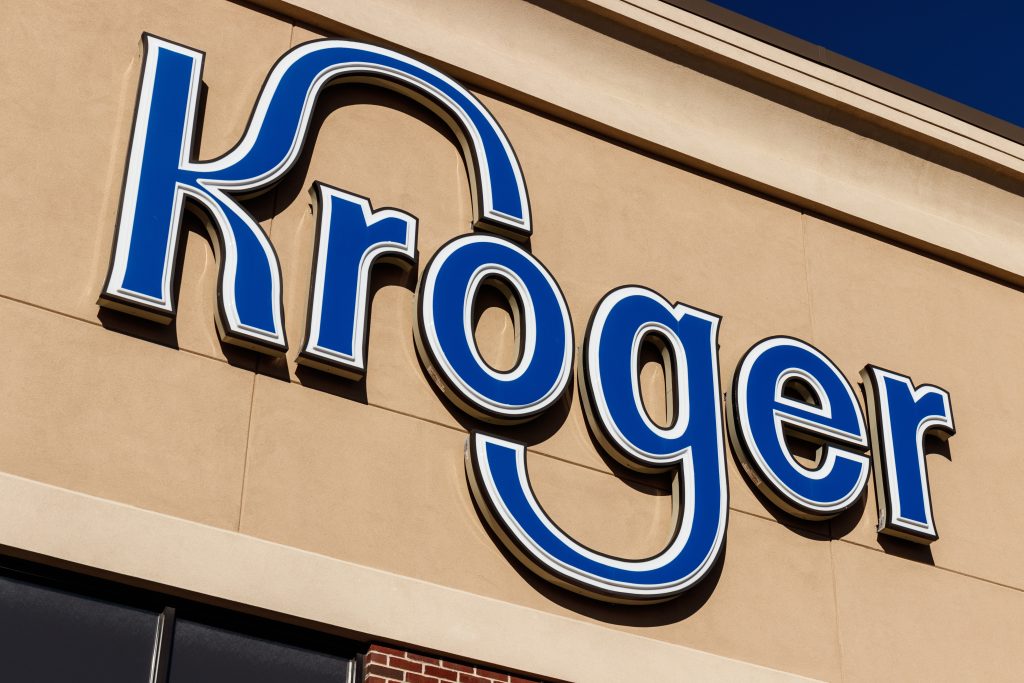 Over 21 Amazing Low carb and Keto Finds at Kroger
Low Carb at Sprouts Farmers Market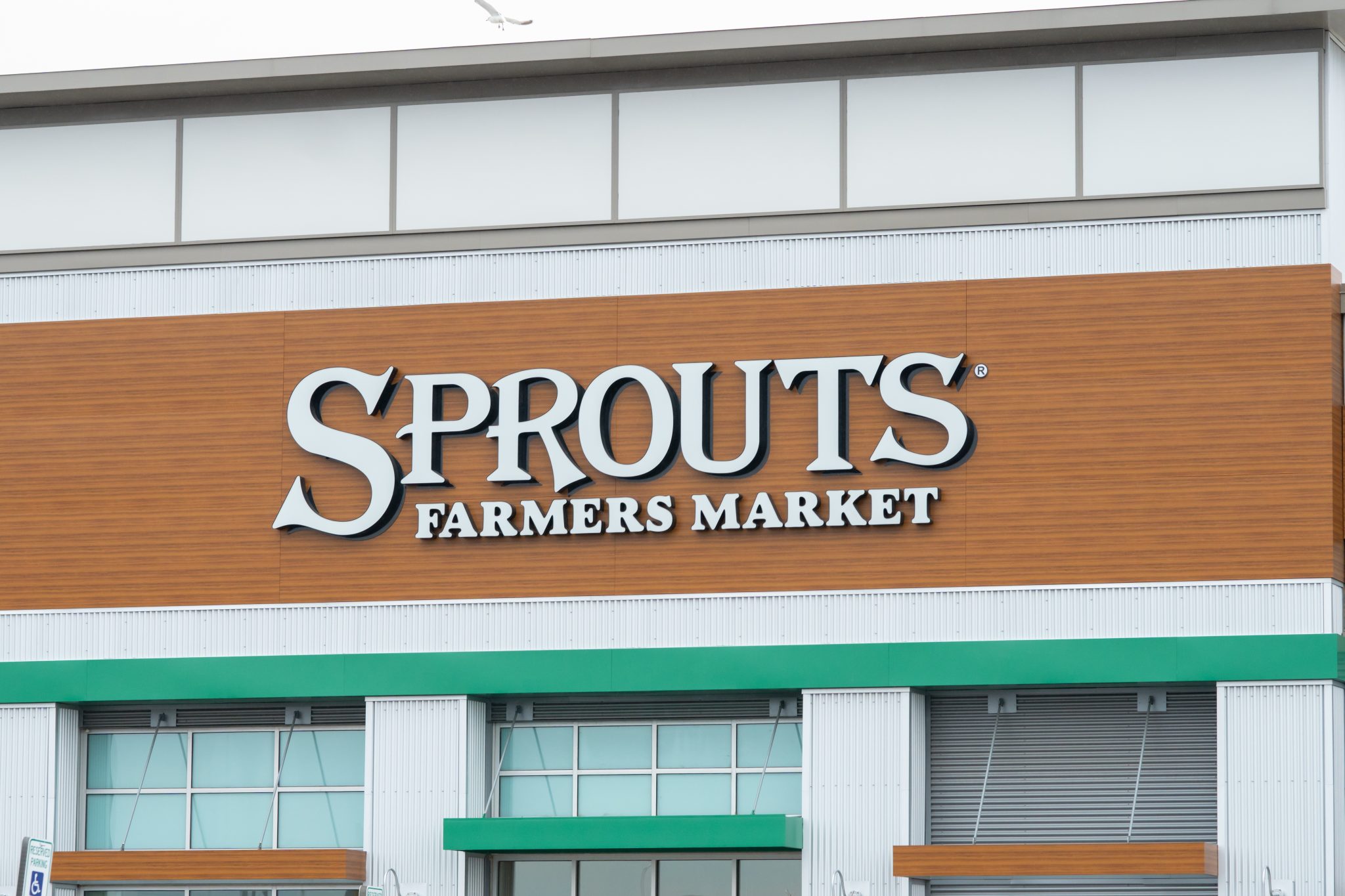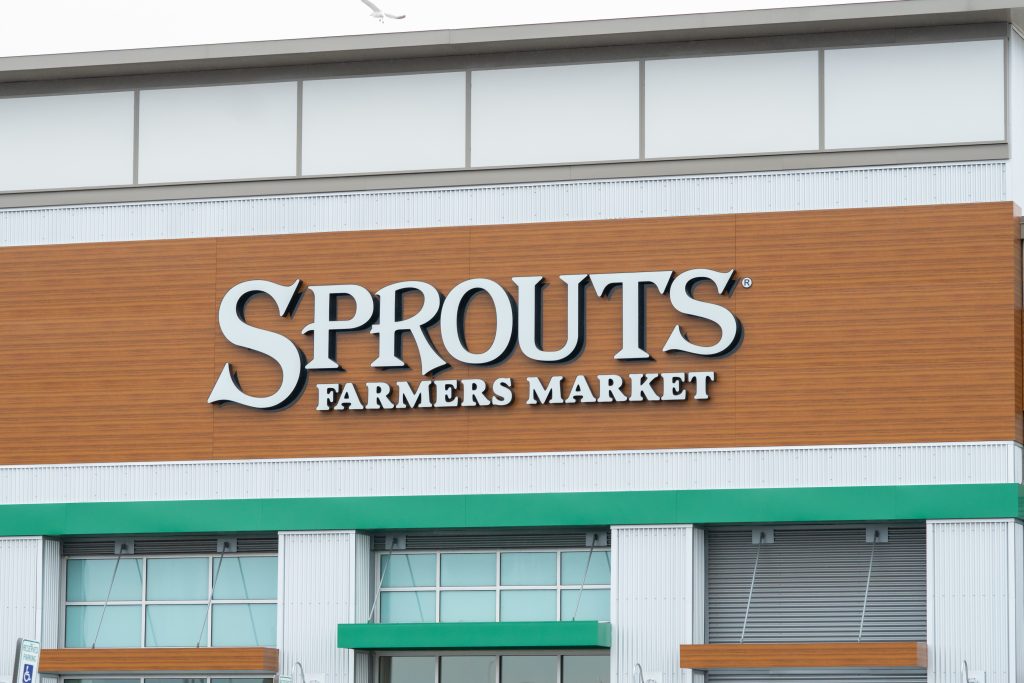 25 Best Low Carb and Keto Finds at Sprouts
Low Carb at Sam's Club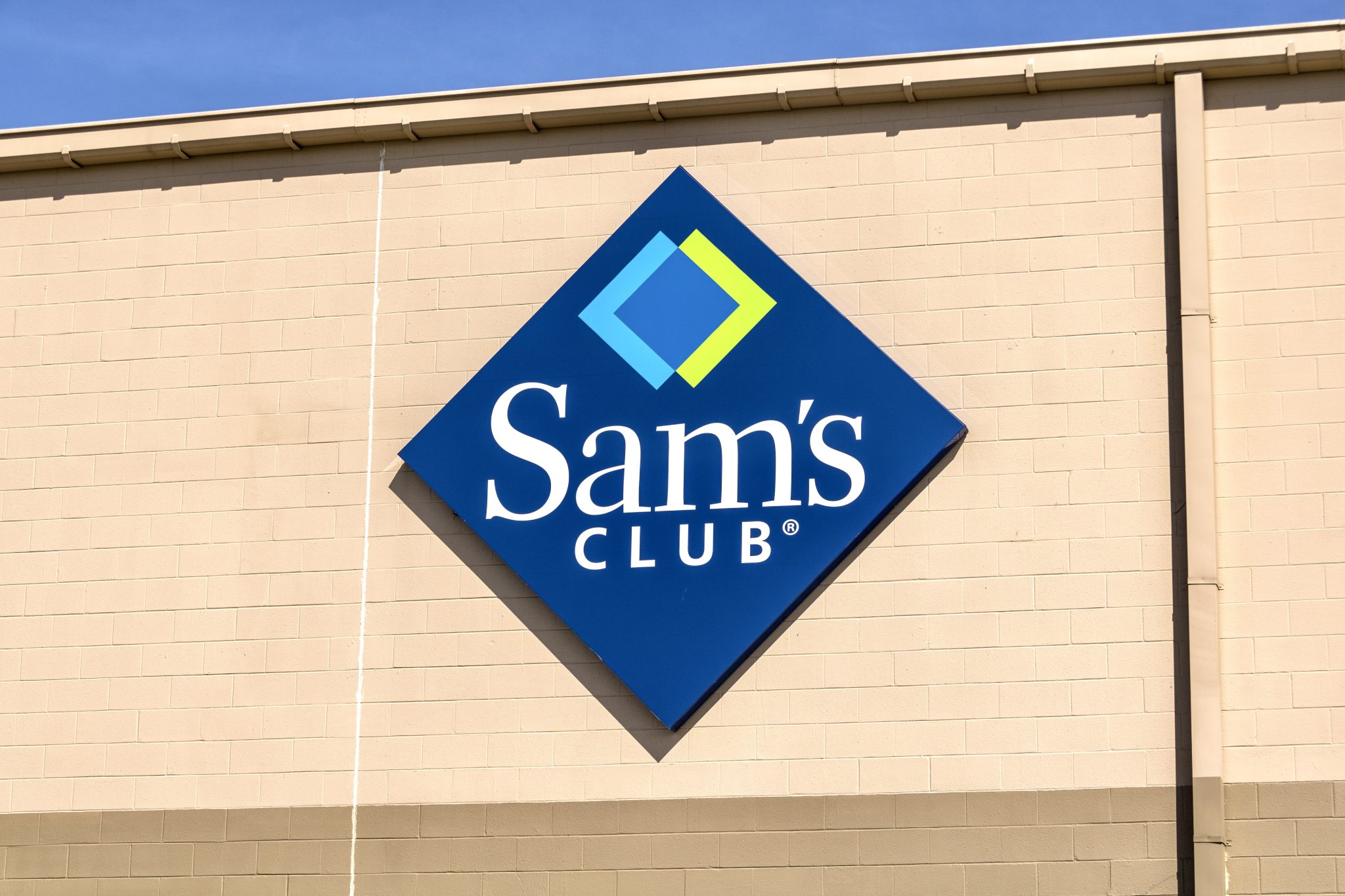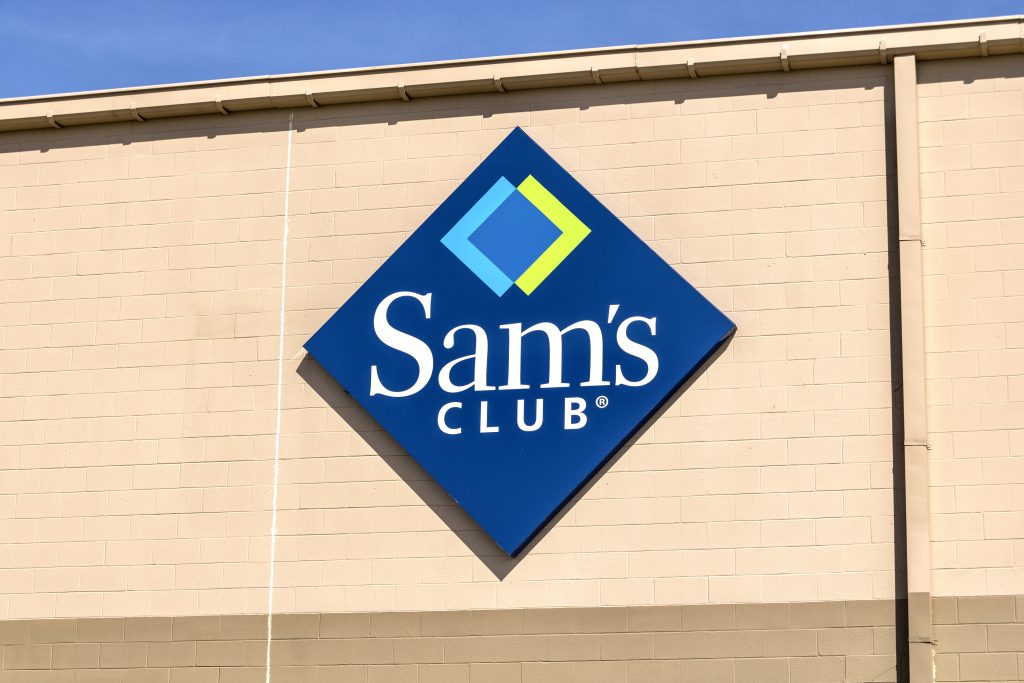 30 Amazing Low Carb and Keto Finds at Sam's Club
Author: Natasha Newton (Natasha's Southern Flavor)
Natasha is the founder of Natasha's Southern Flavor. She has a passion for sharing delicious family friendly low-carb recipes that are easy to make and use readily accessible ingredients. Natasha has published three bestselling cookbooks. Her books and recipes have been featured by CNET, Delish, Mindbodygreen, Parade and Women's Health. She enjoys traveling and spending time with her husband, two adult children, and three furbabies.
Read more about Natasha here.