15 Ultimate HomeGoods Finds For Dogs and Cats
This post may contain affiliate links.
HomeGoods has a great selection of affordable and high-quality pet supplies. Here are 15 of the best finds, including comfortable beds, fun toys, and tasty treats. Their prices are as reasonable as, or better than, those at traditional pet stores. HomeGoods is the place to go whether you're looking for a cozy retreat for your pet or some entertaining toys. You don't have to overspend much to give your furry friend the best.
Elevated Pet Bowls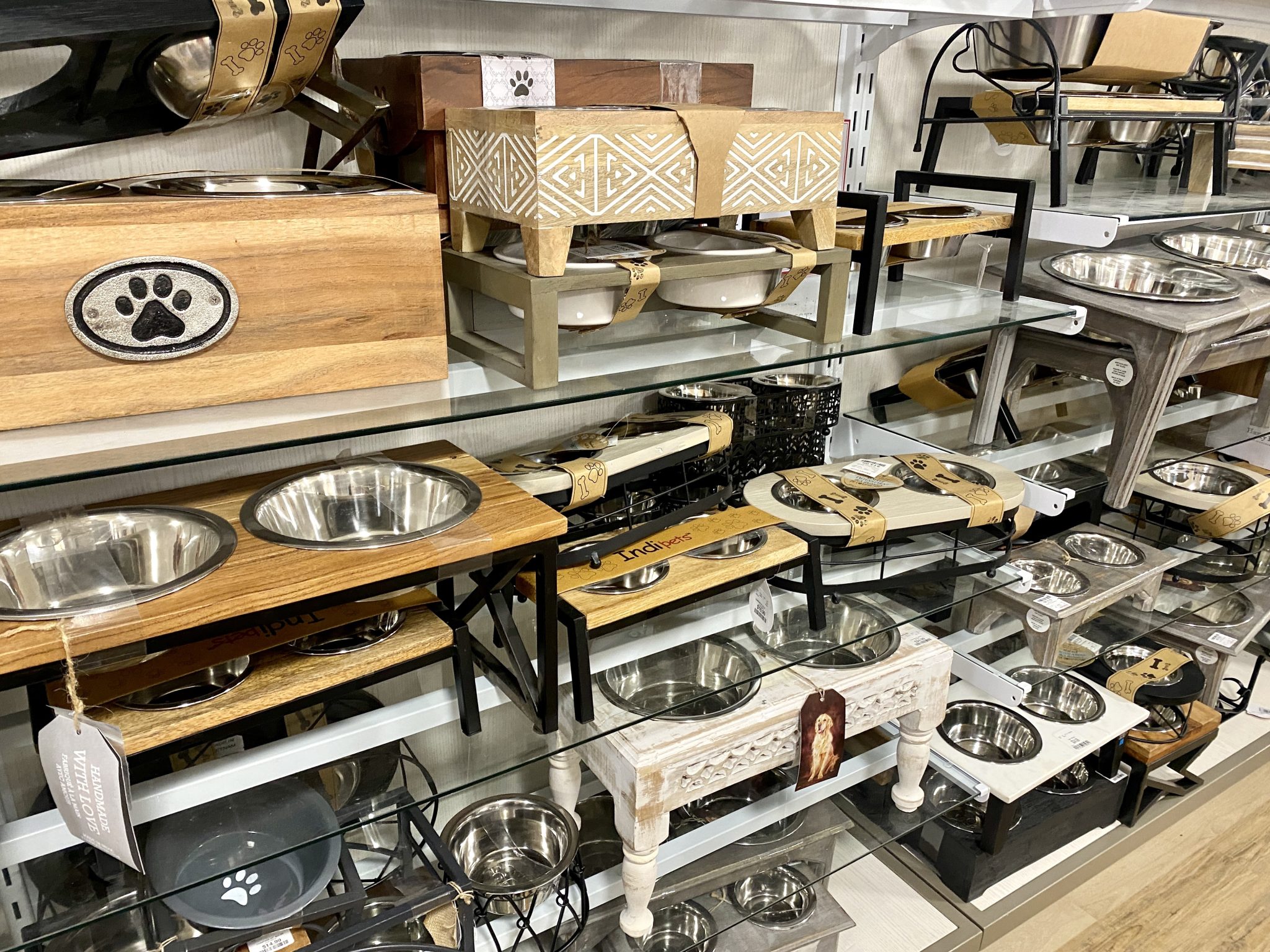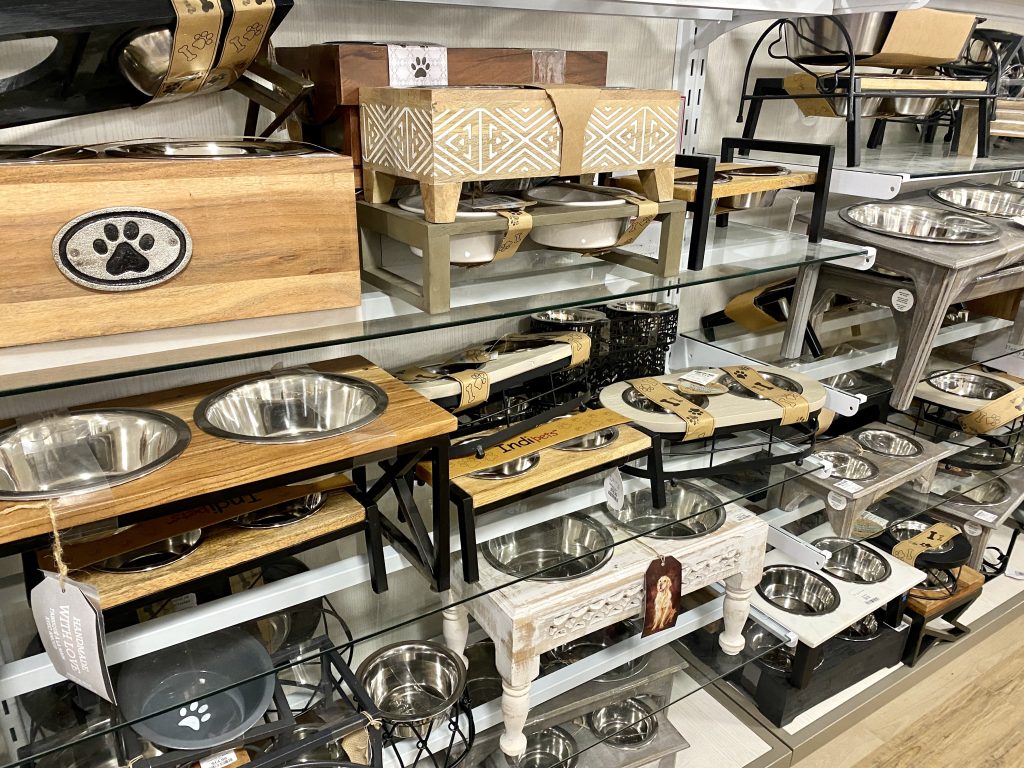 Elevated bowls are fantastic for pets as they provide a comfy dining experience and can help reduce neck strain. They come in different sizes and materials, making them perfect for cats and dogs.
Dog Toys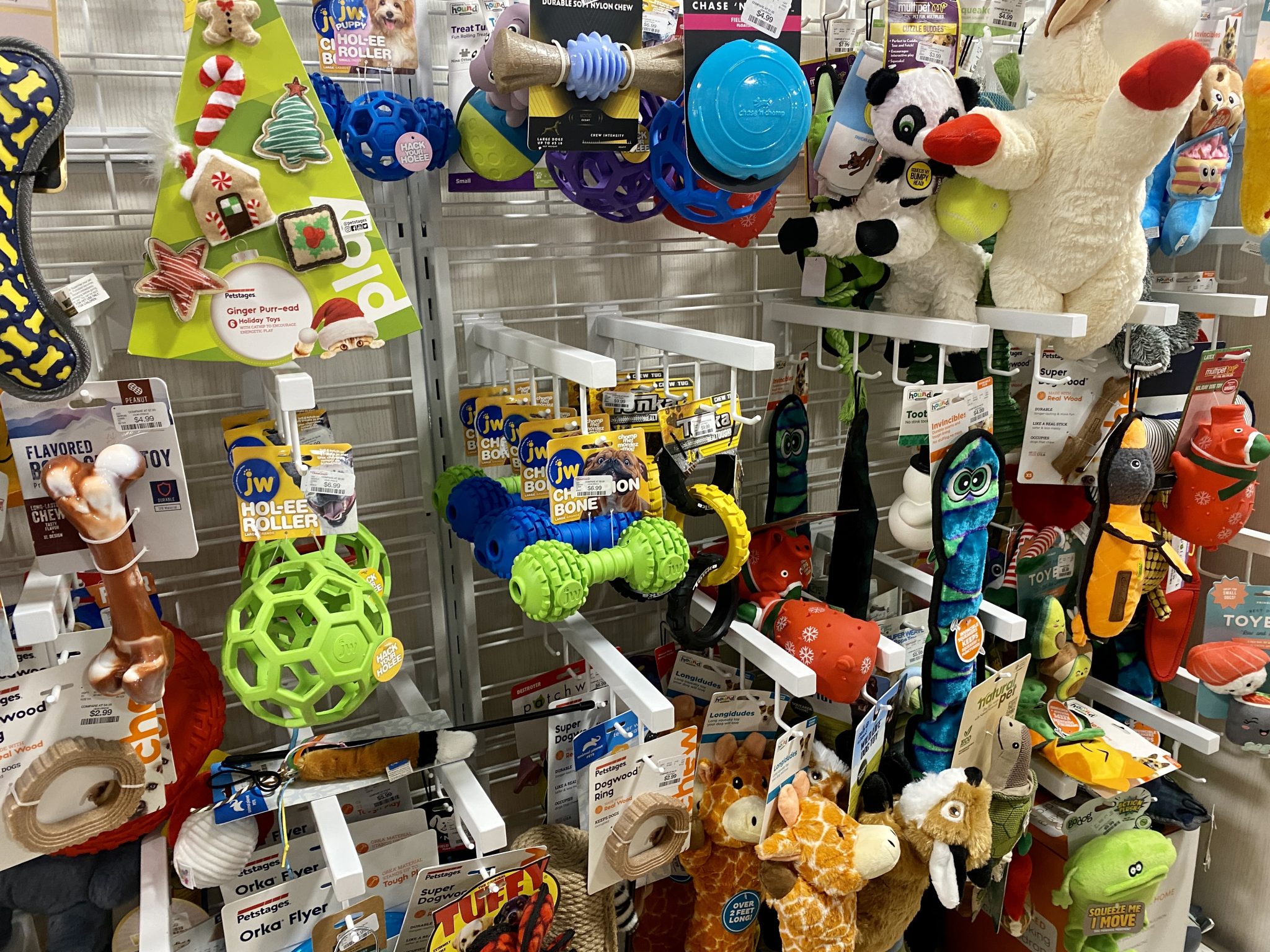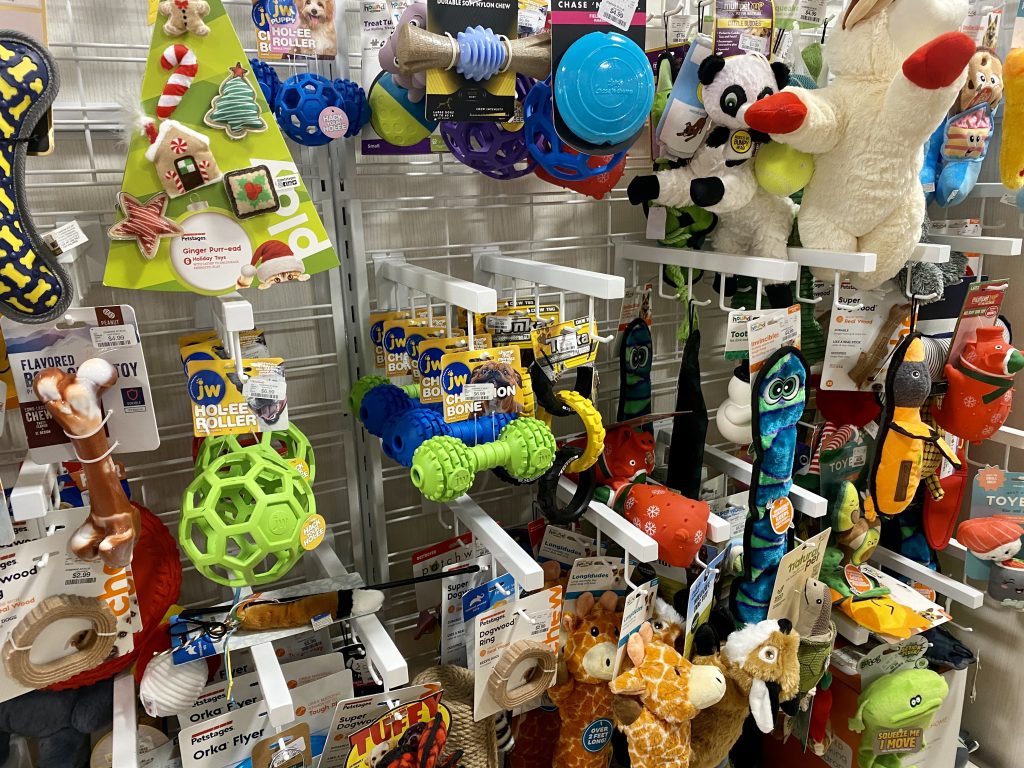 From squeaky toys to plushies, HomeGoods offers an array of toys that keep dogs entertained and active. Look out for sturdy options that withstand chewing and tug-of-war play.
Sweaters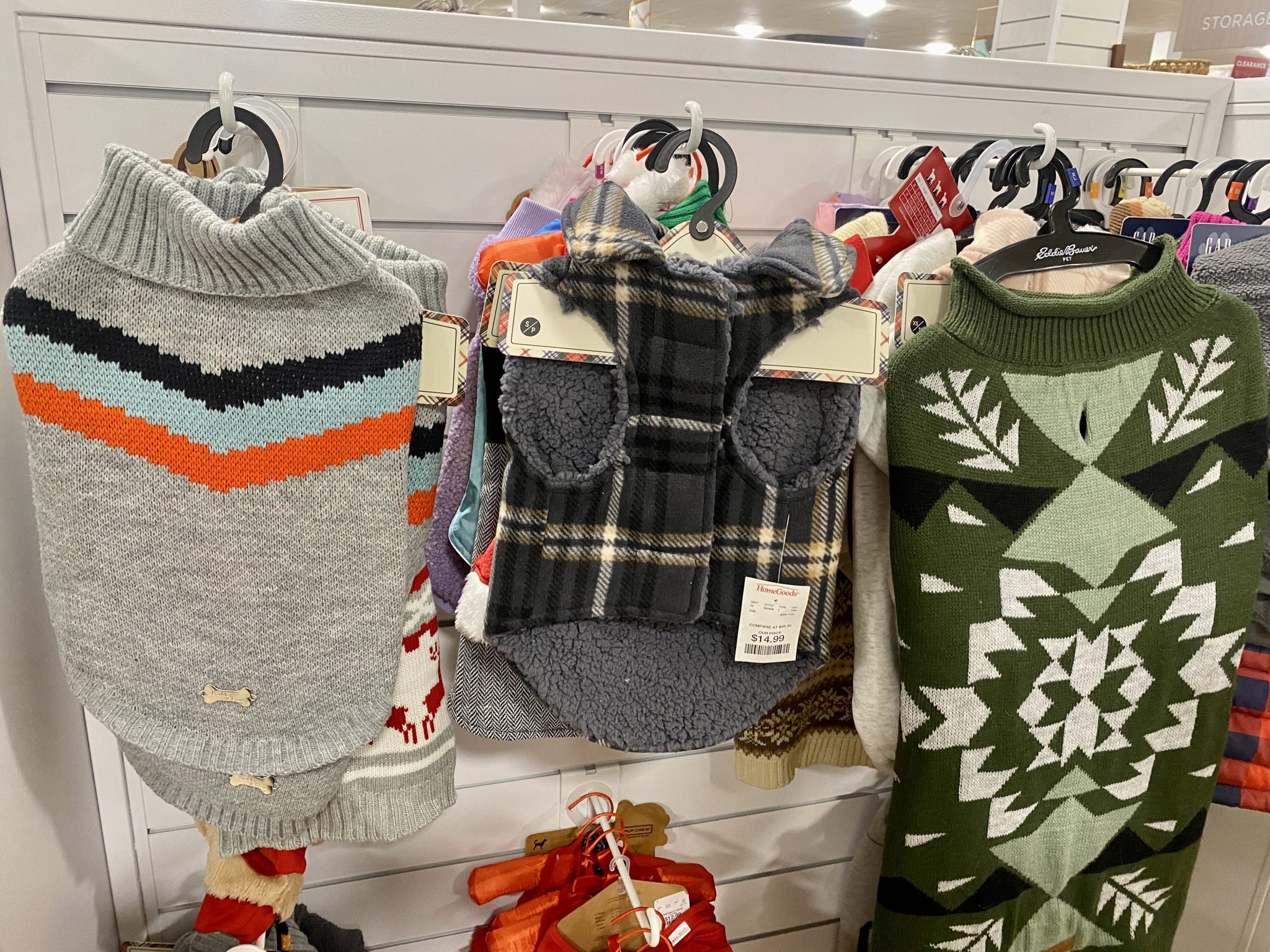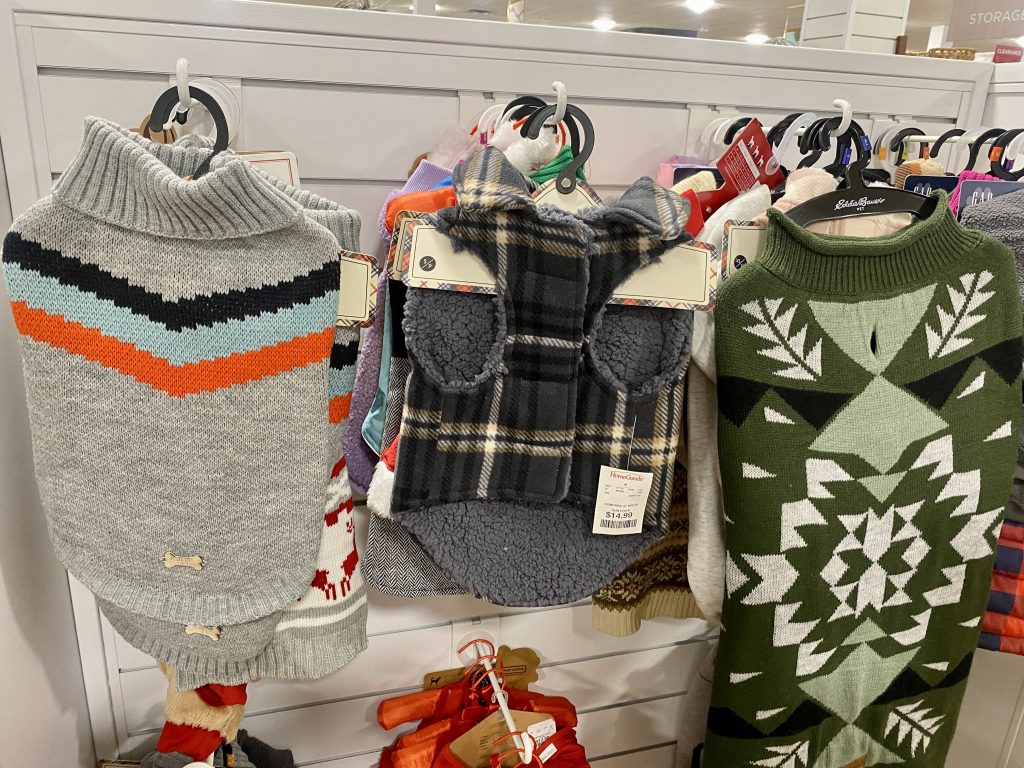 Cozy sweaters aren't just for humans—pets can stay warm and stylish, too! Find adorable knits in various sizes to keep furry friends snug during chilly days.
Beds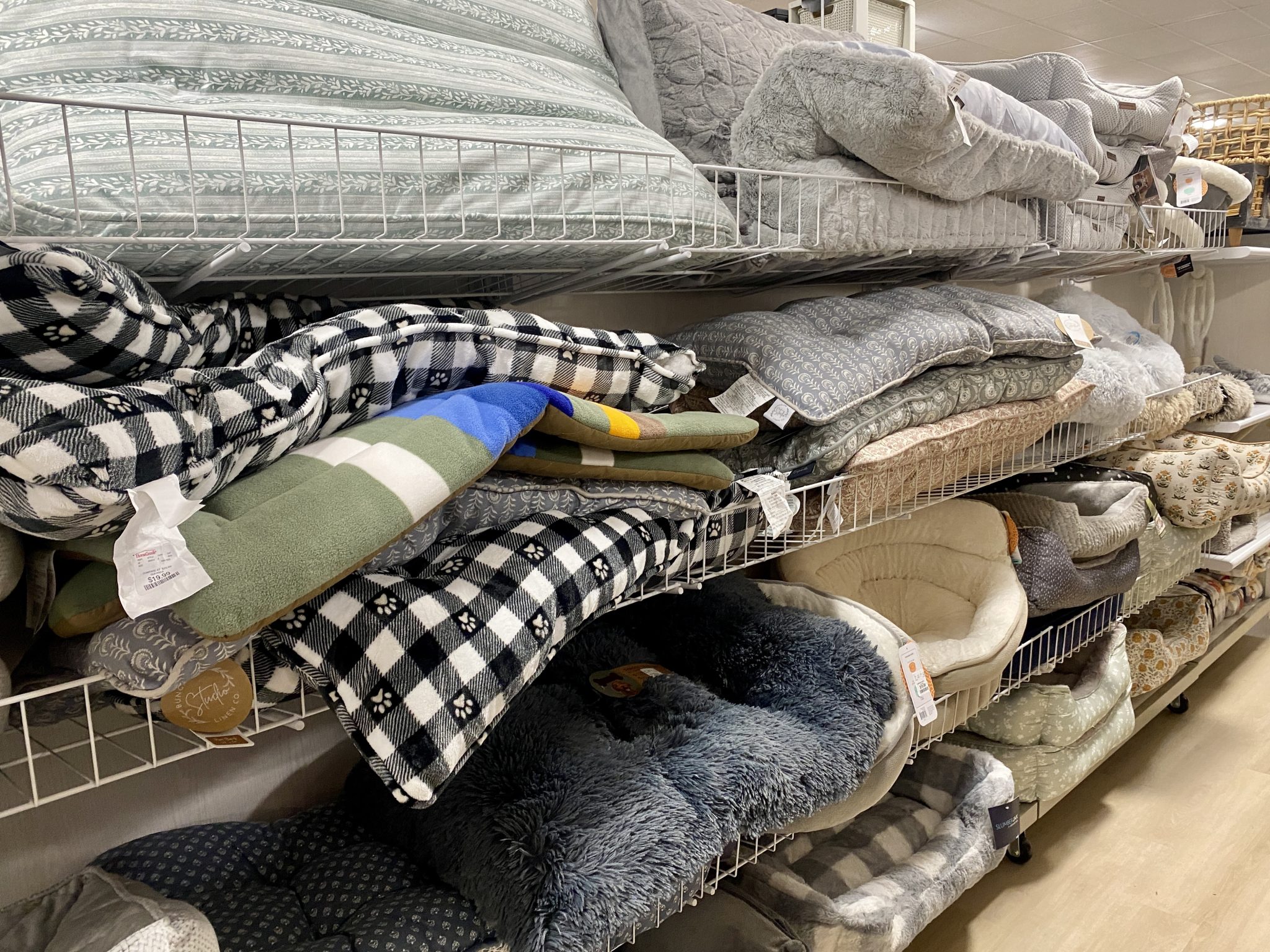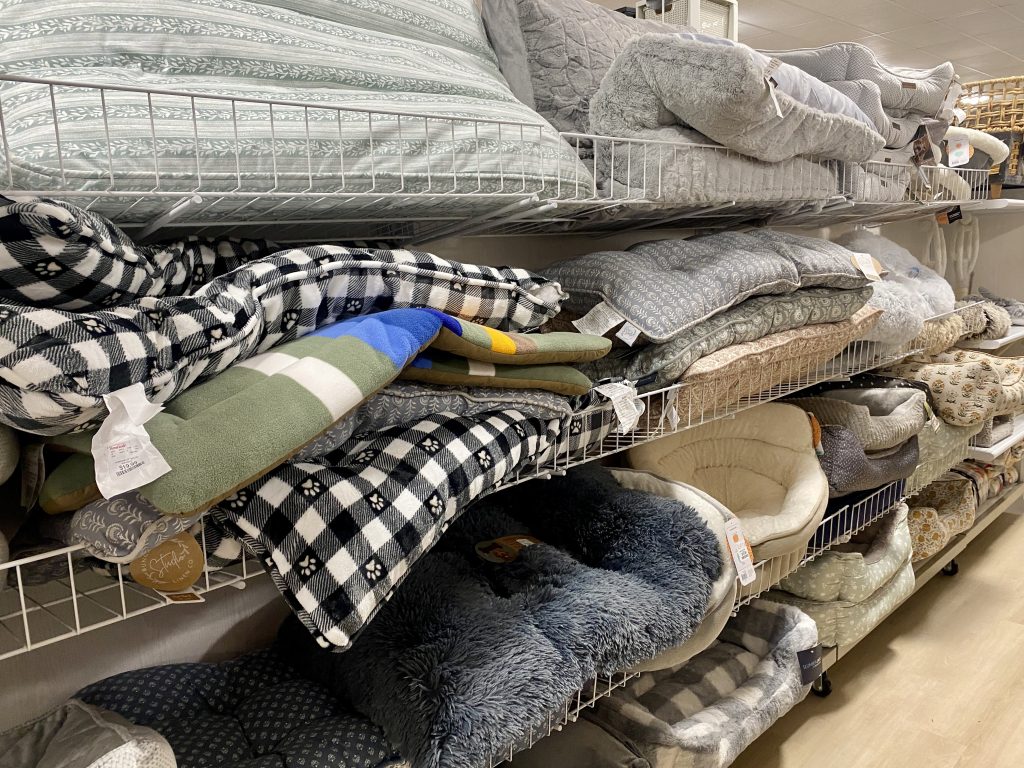 Pet beds at HomeGoods come in all shapes and sizes, from fluffy pillows to snug caves. These cozy spots provide pets with a comfy place to rest and nap.
Cat Toys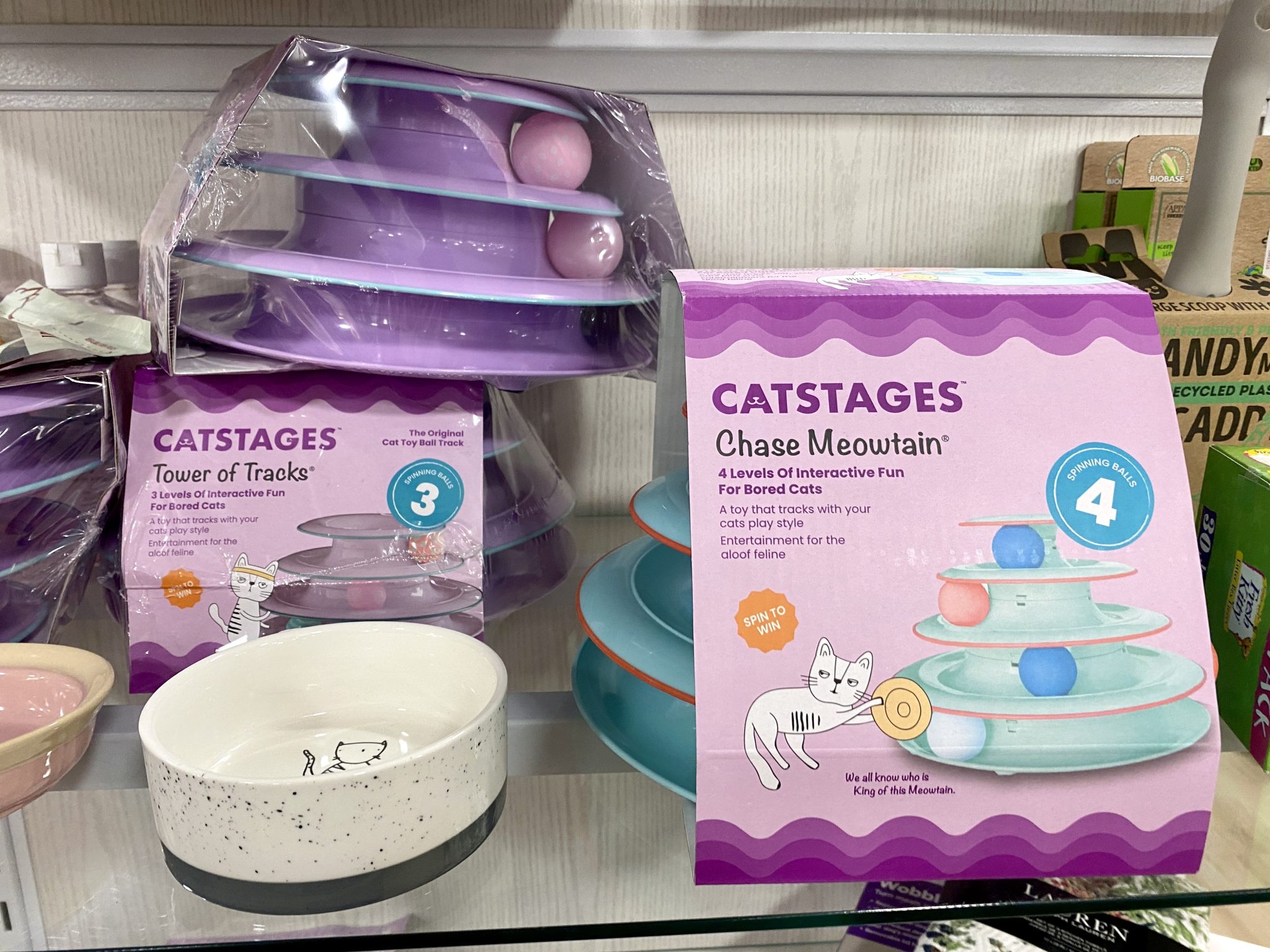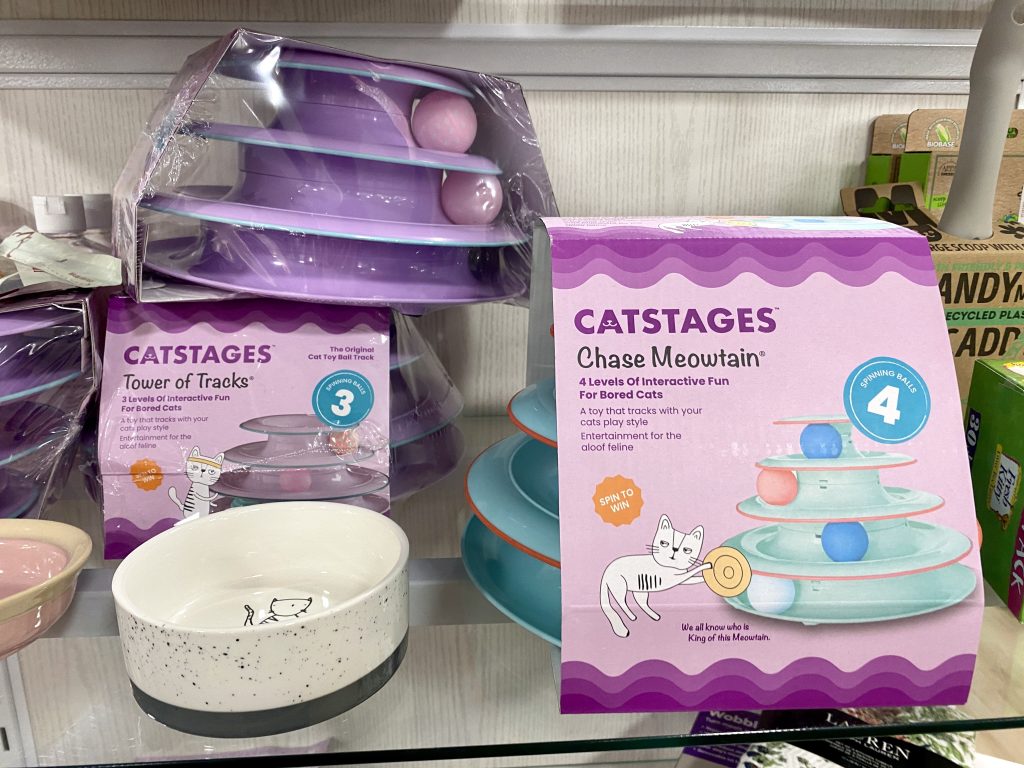 Balls and interactive toys abound at HomeGoods, perfect for entertaining and engaging curious cats.
Pet Wipes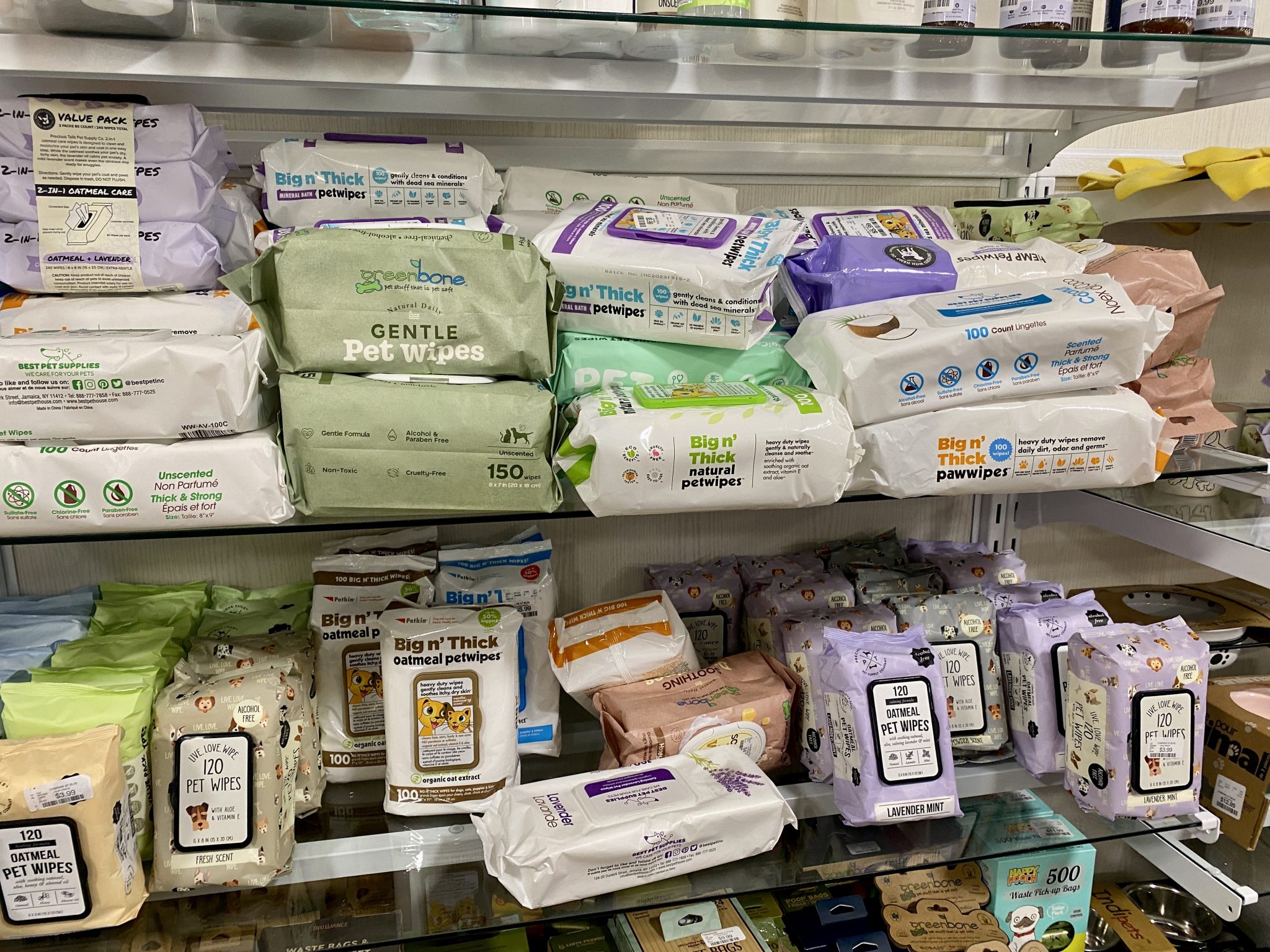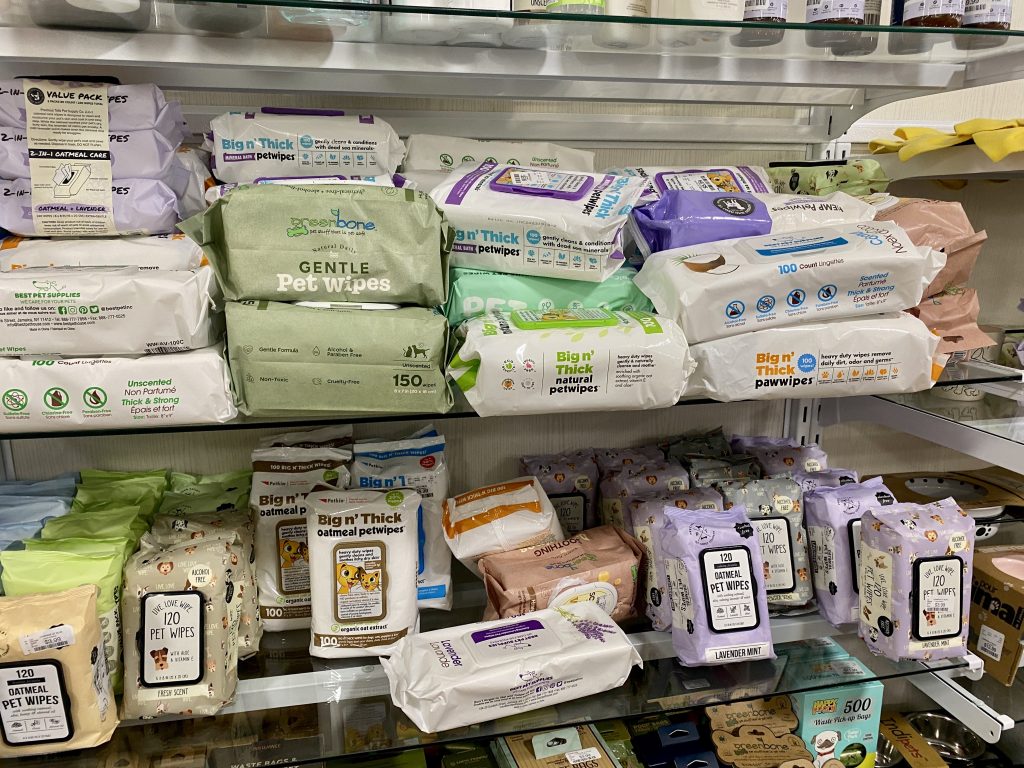 For quick clean-ups, pet wipes available at HomeGoods are gentle on fur and skin, helping keep pets fresh between baths.
Christmas Gifts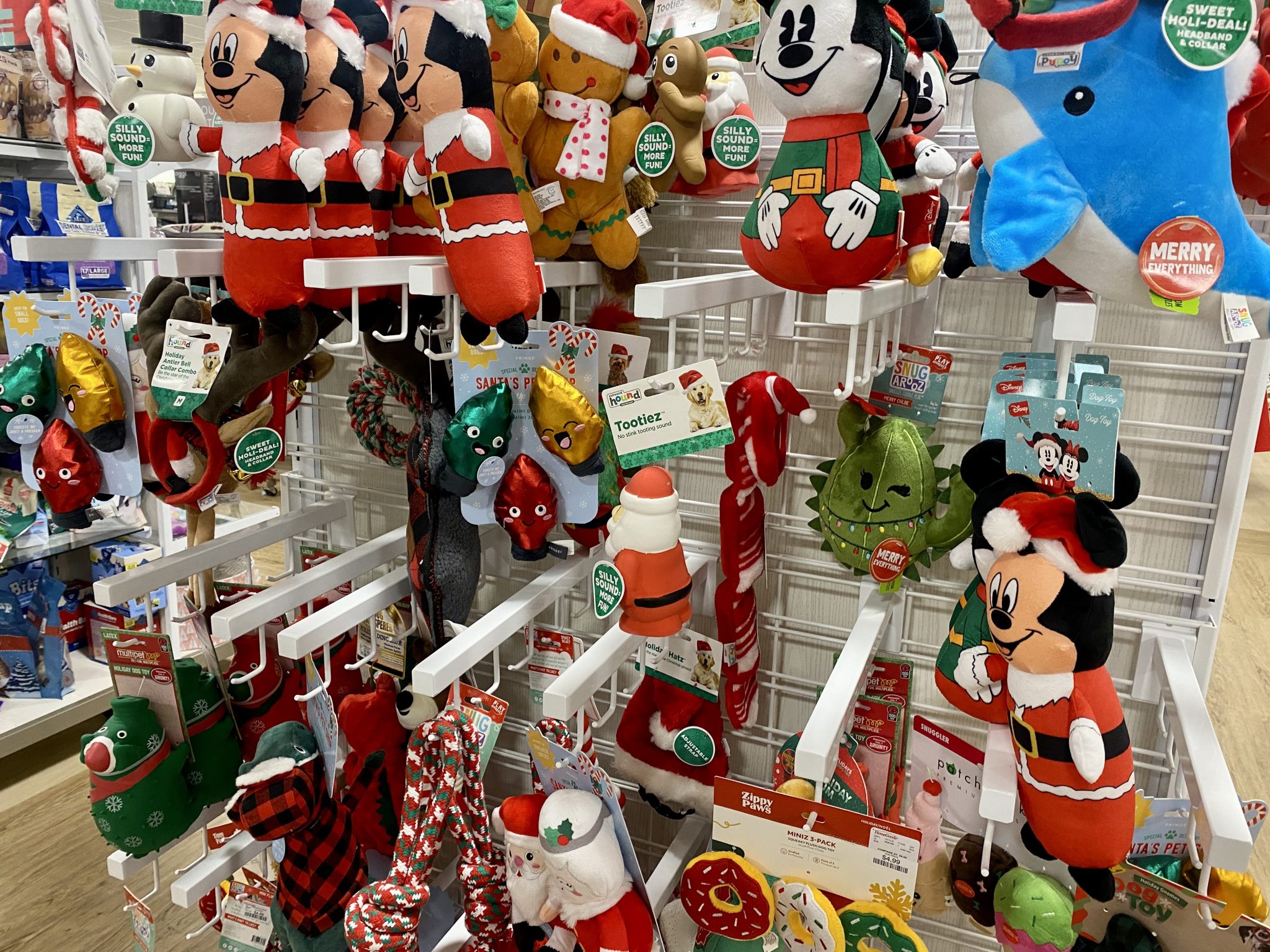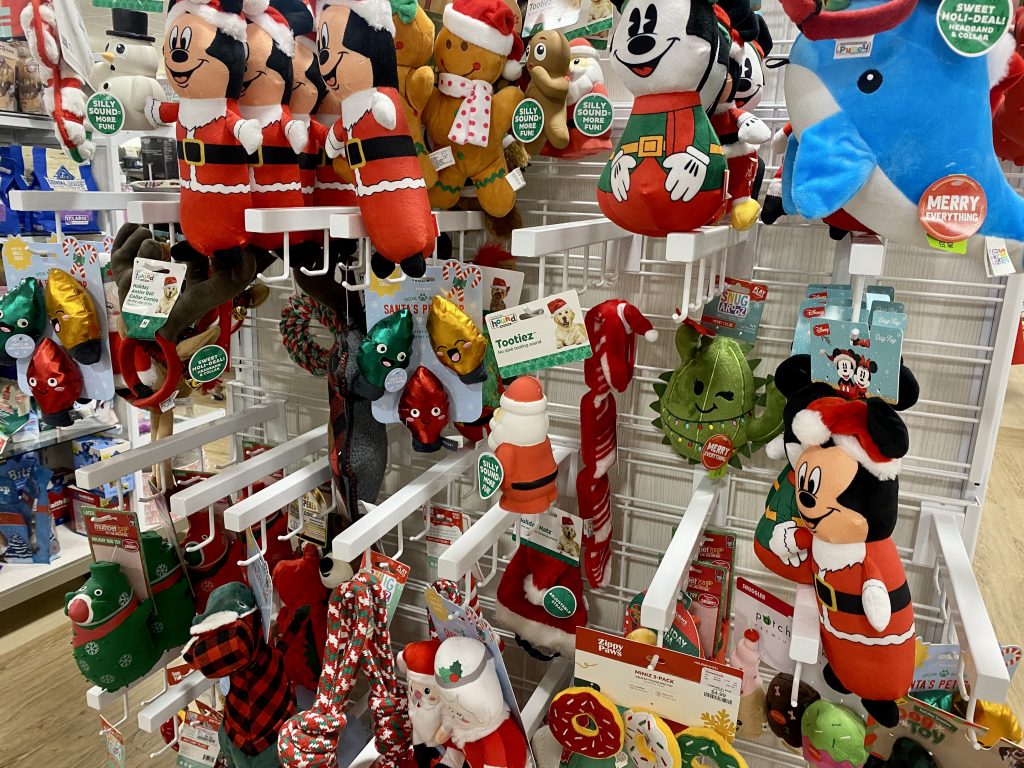 HomeGoods has a variety of Christmas-themed toys for your pets to enjoy on Christmas Day.
Leashes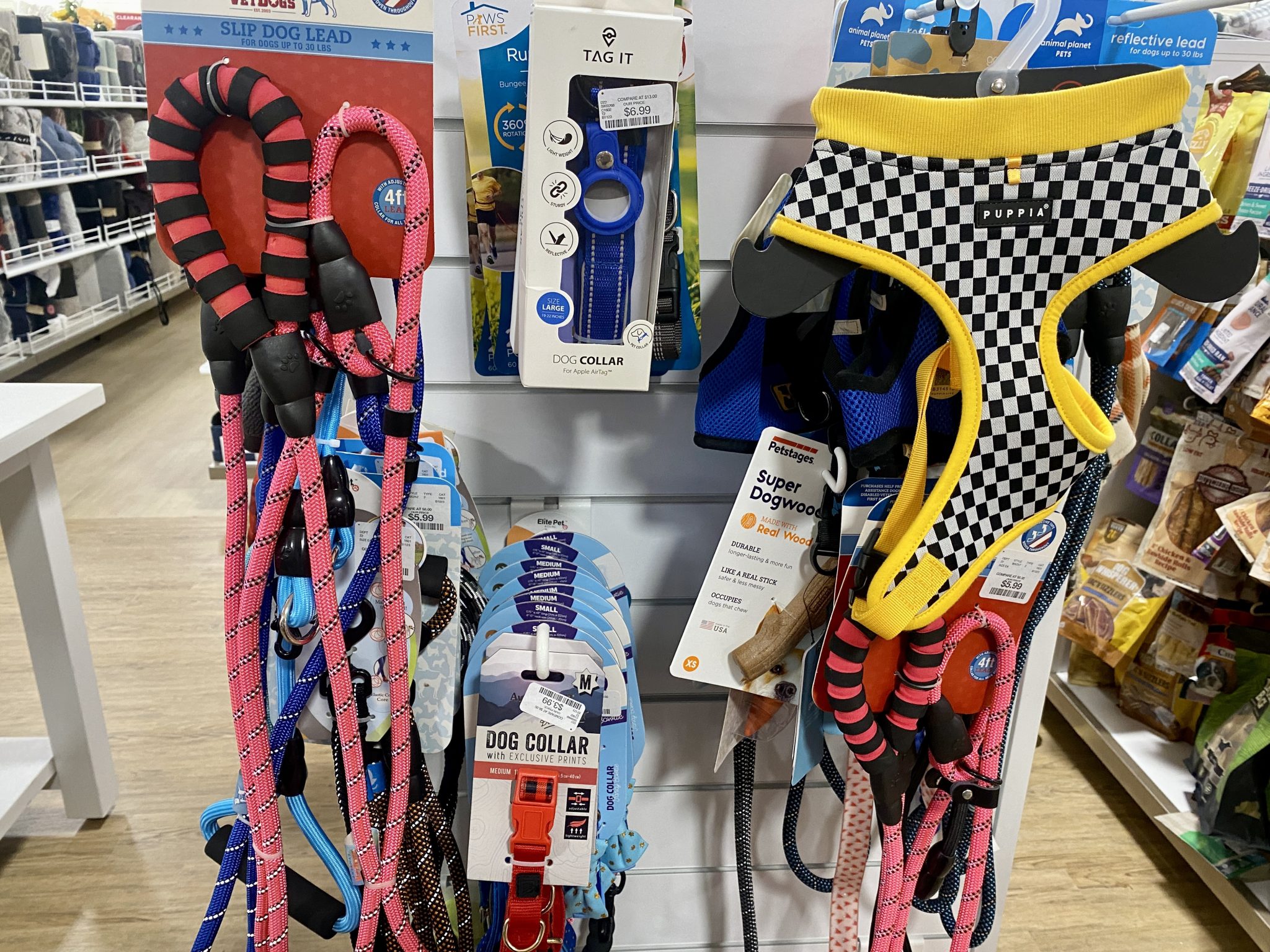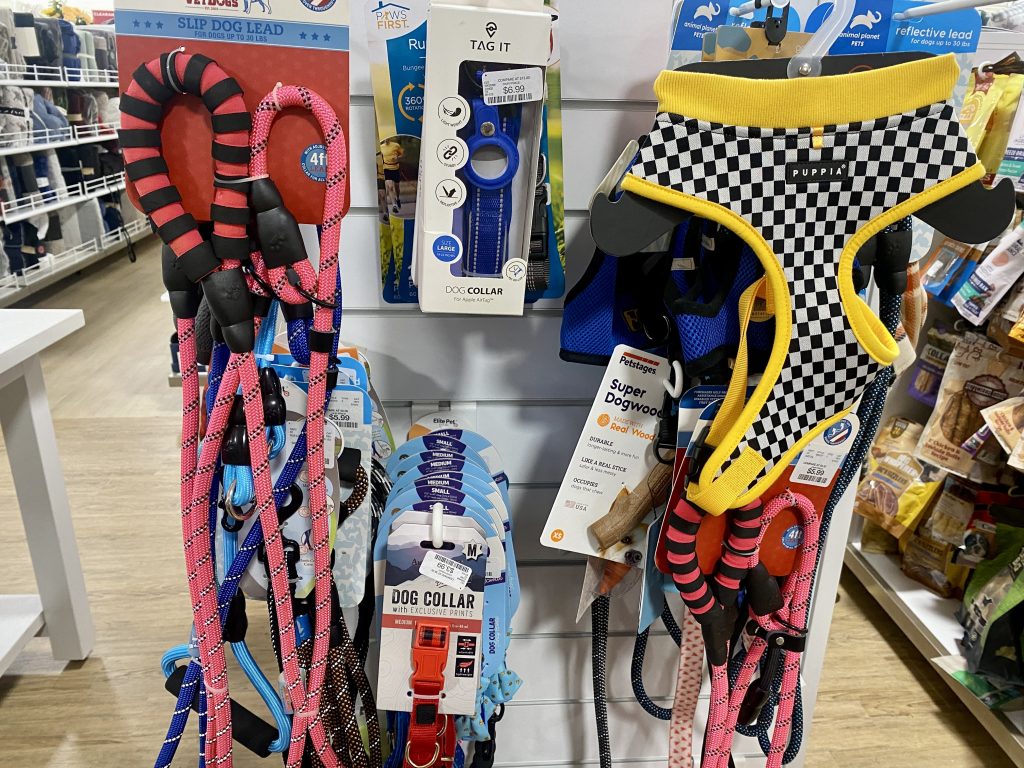 HomeGoods features an assortment of leashes in several lengths and styles, from vibrant patterns to classic designs. These sturdy and reliable leashes ensure safe and enjoyable walks.
Pet Carriers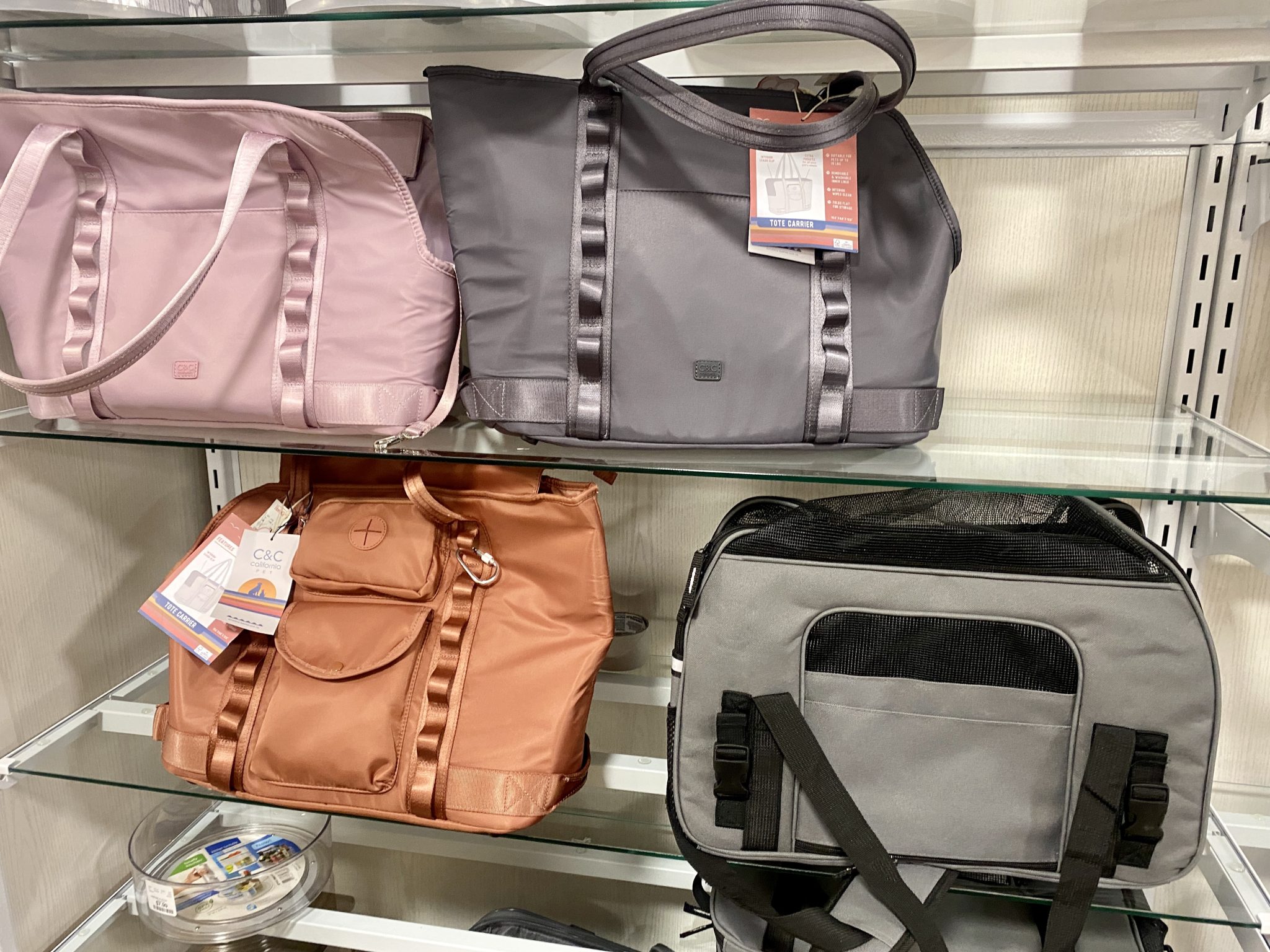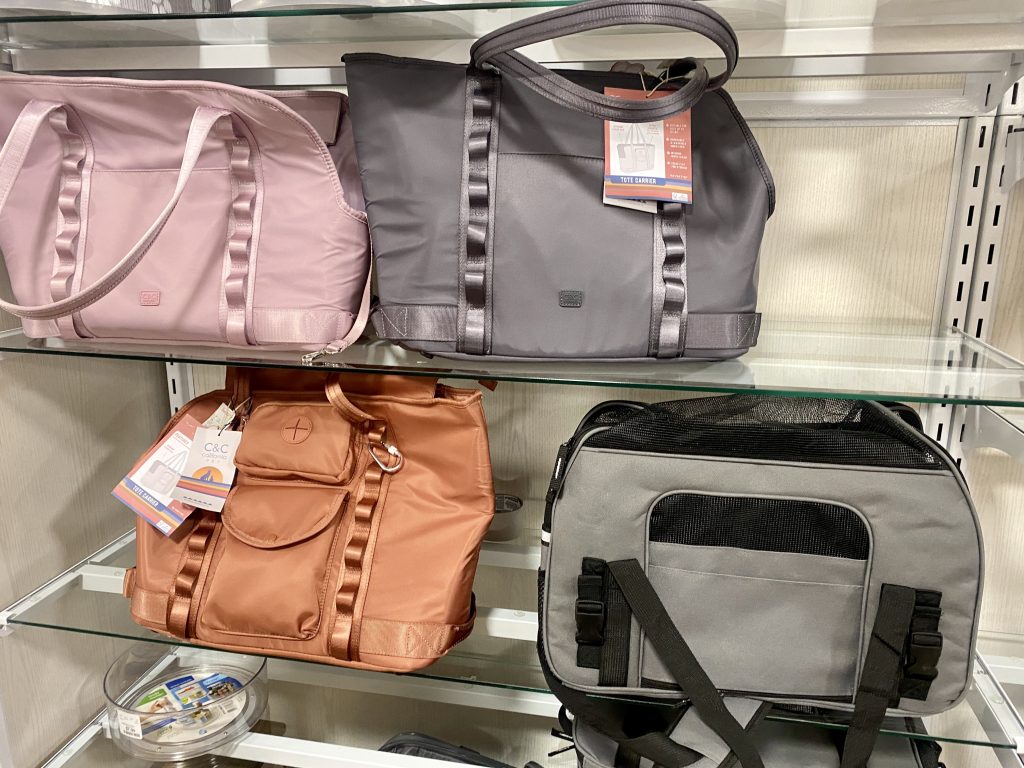 HomeGoods has got you covered if you're planning a furry friend trip! They offer super comfy and secure carriers to make your journey a breeze.
Food Storage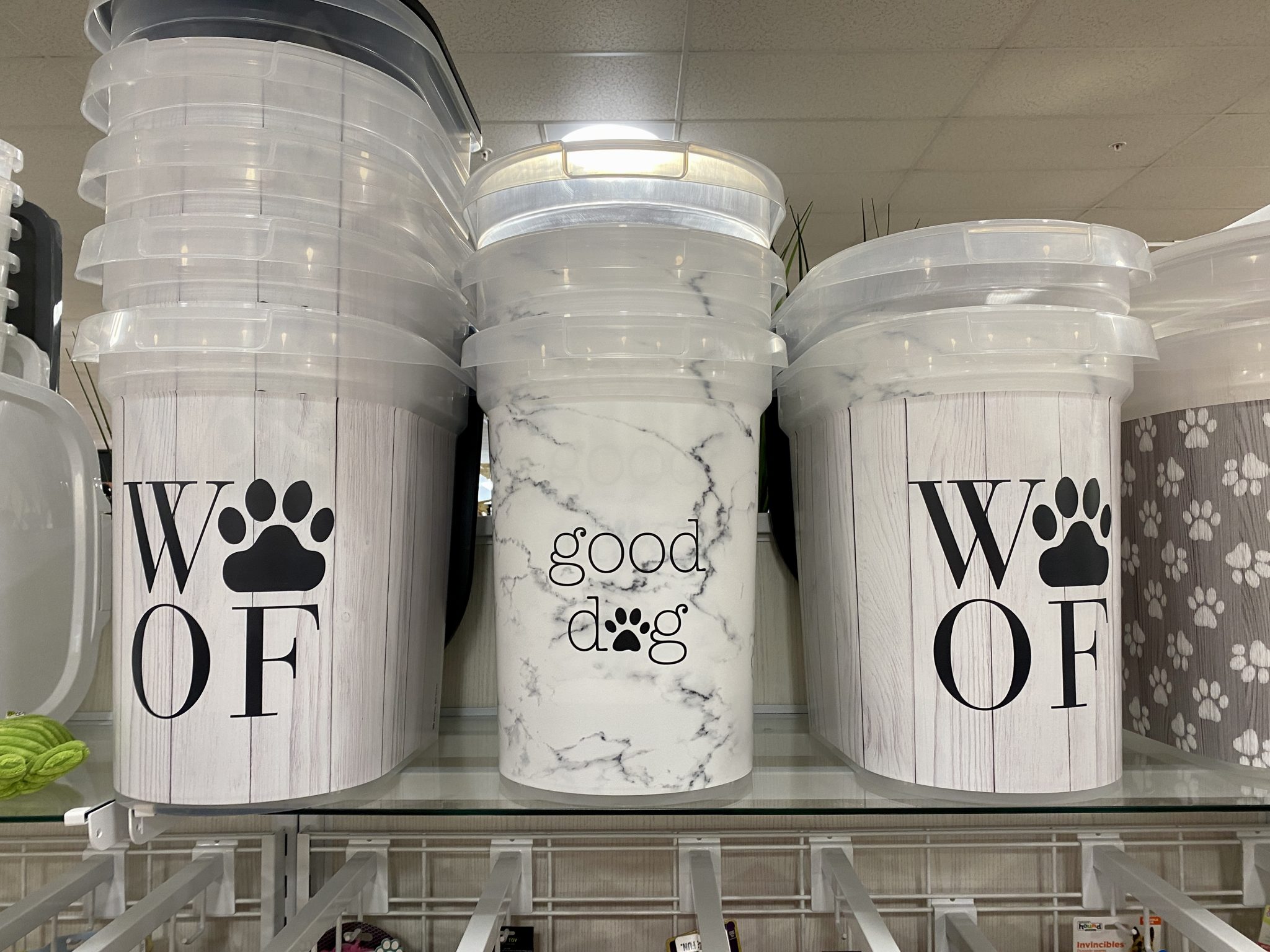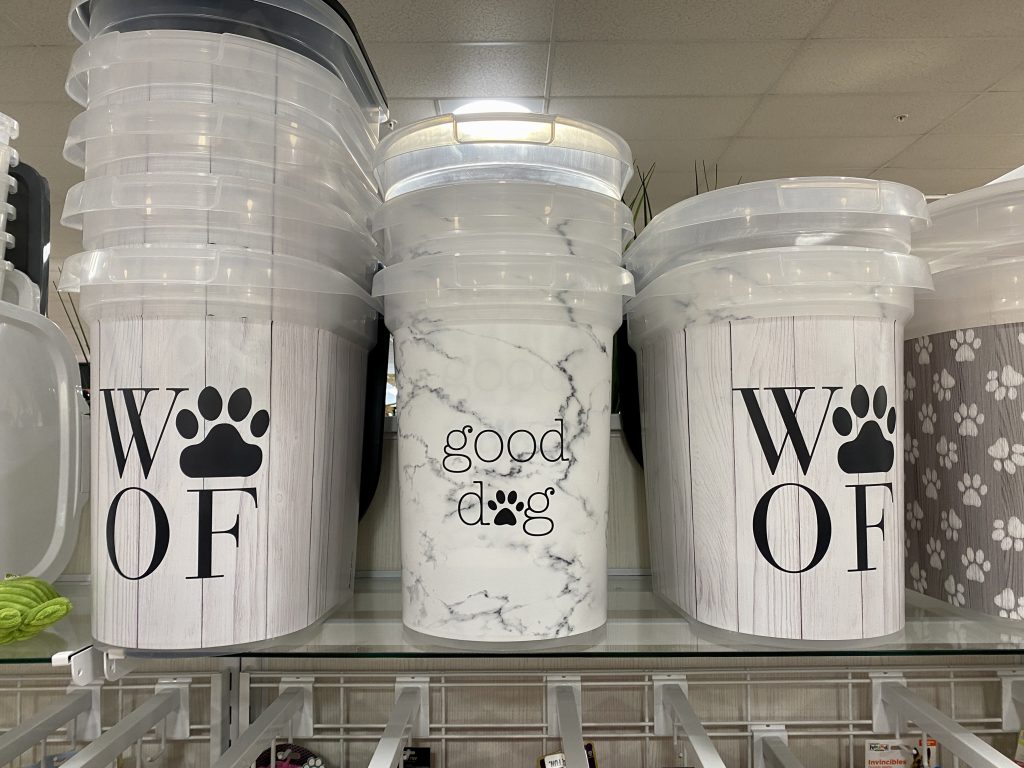 Keep pet food fresh and organized with airtight containers in different sizes for various food quantities.
Waste Bags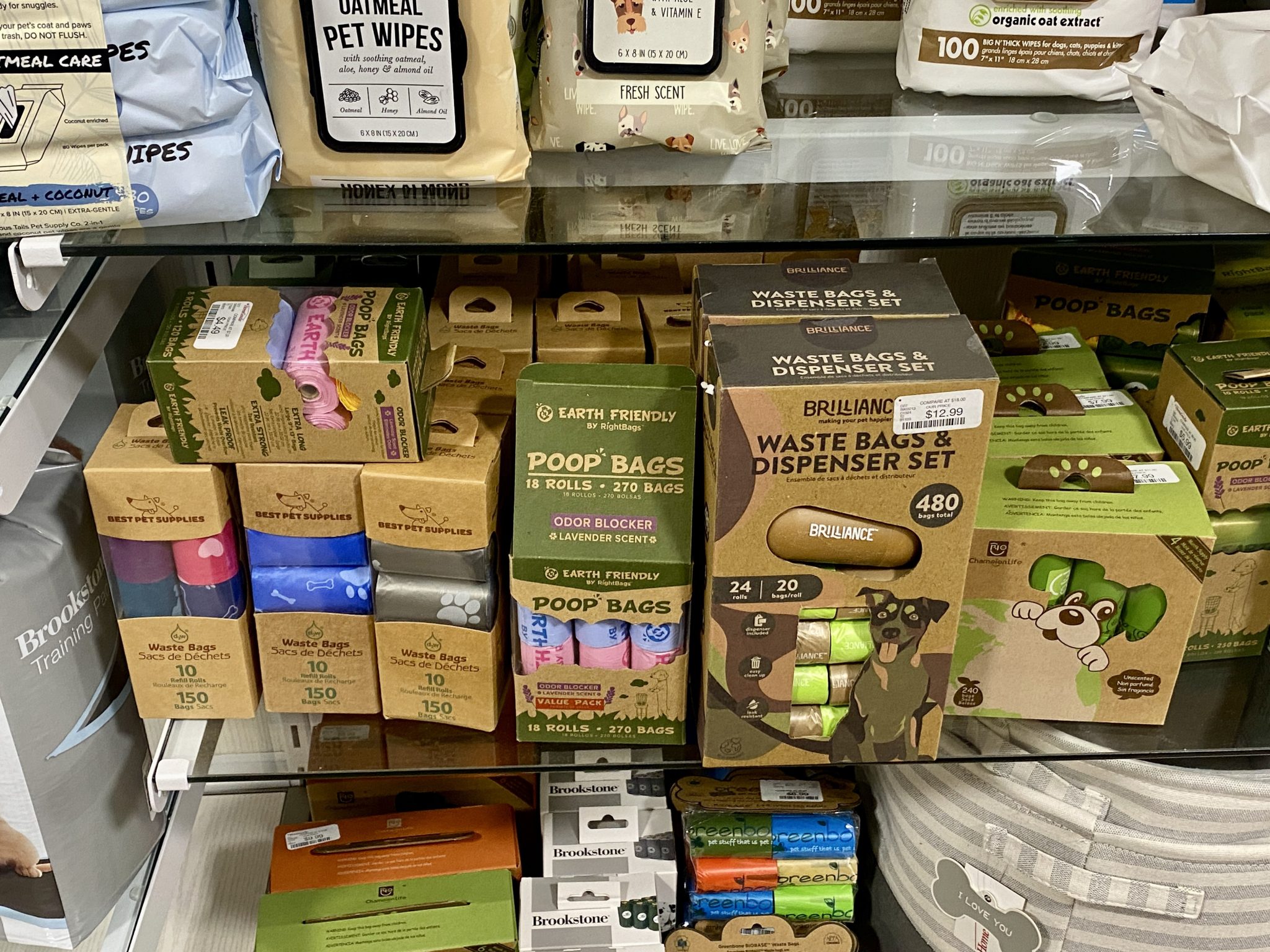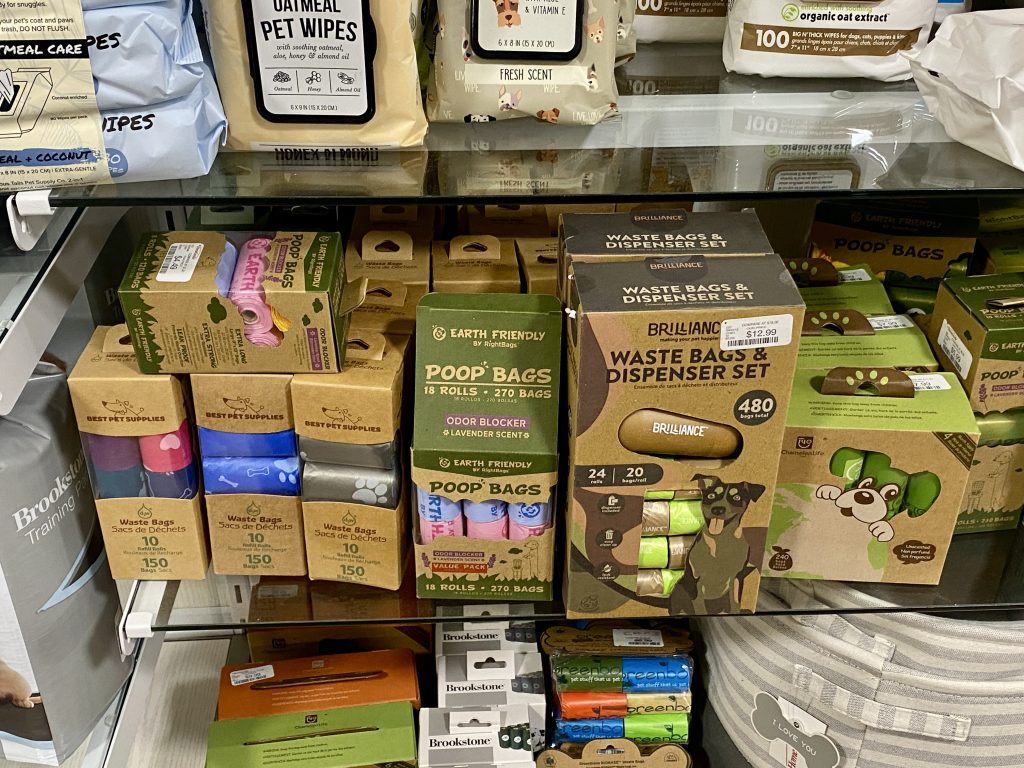 Environmentally-friendly waste bags make clean-up after pets easier and more eco-conscious.
Cat Scratchers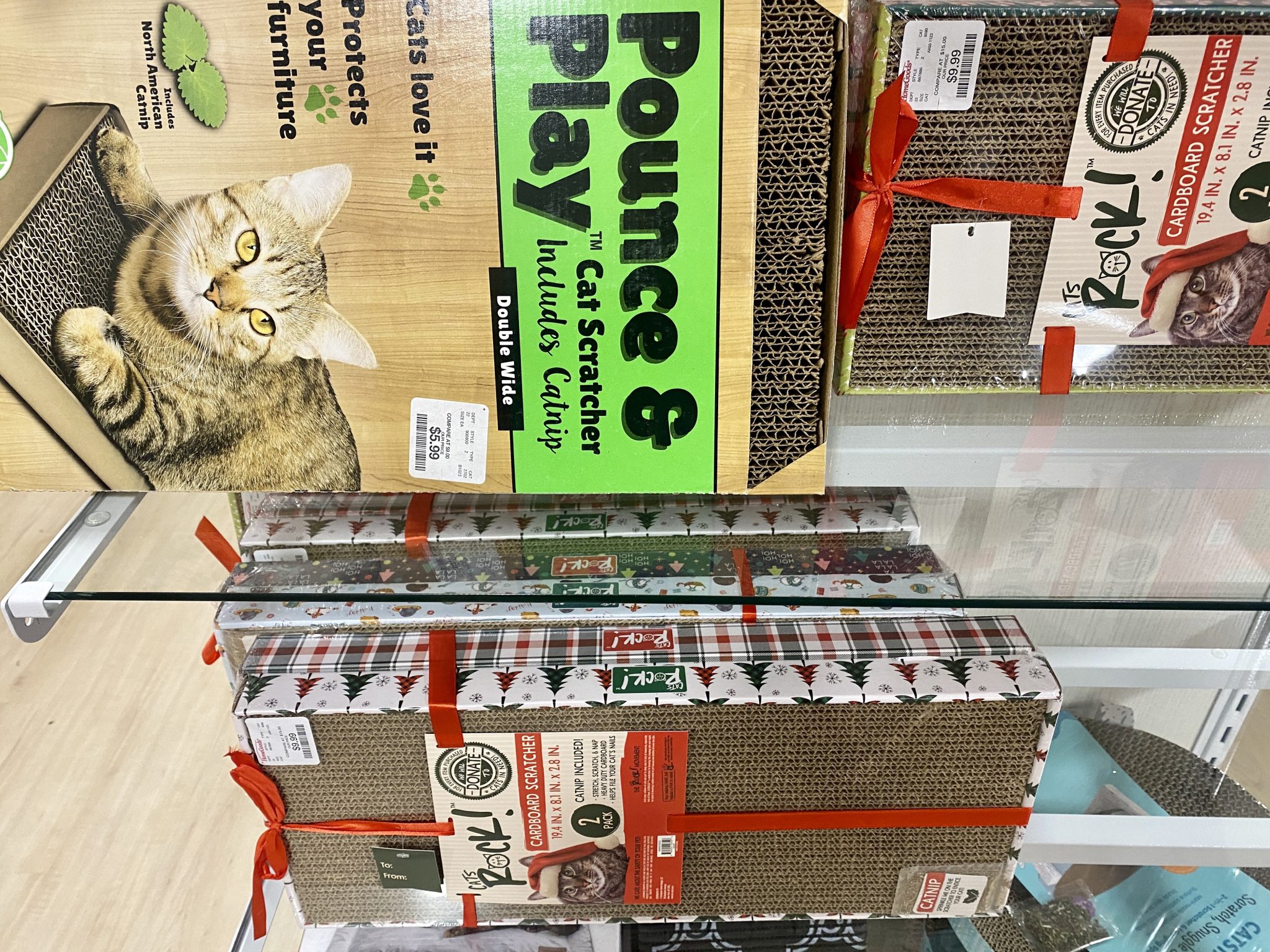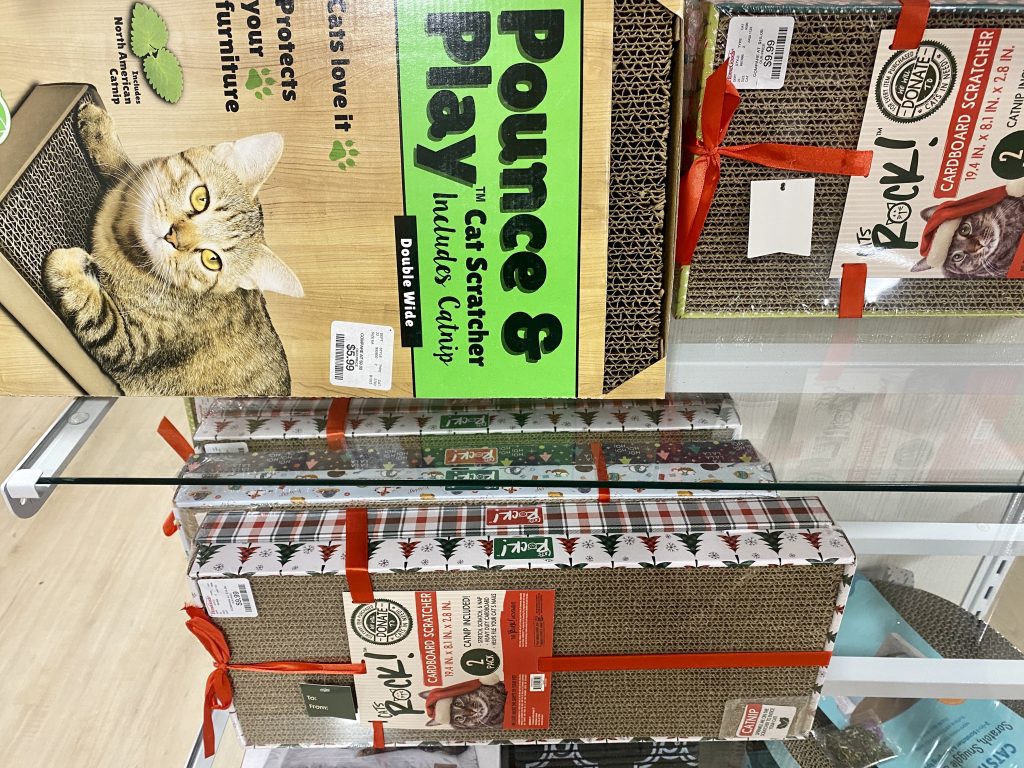 Protect furniture and fulfill a cat's scratching needs with scratchers in different shapes and materials.
Dog Chews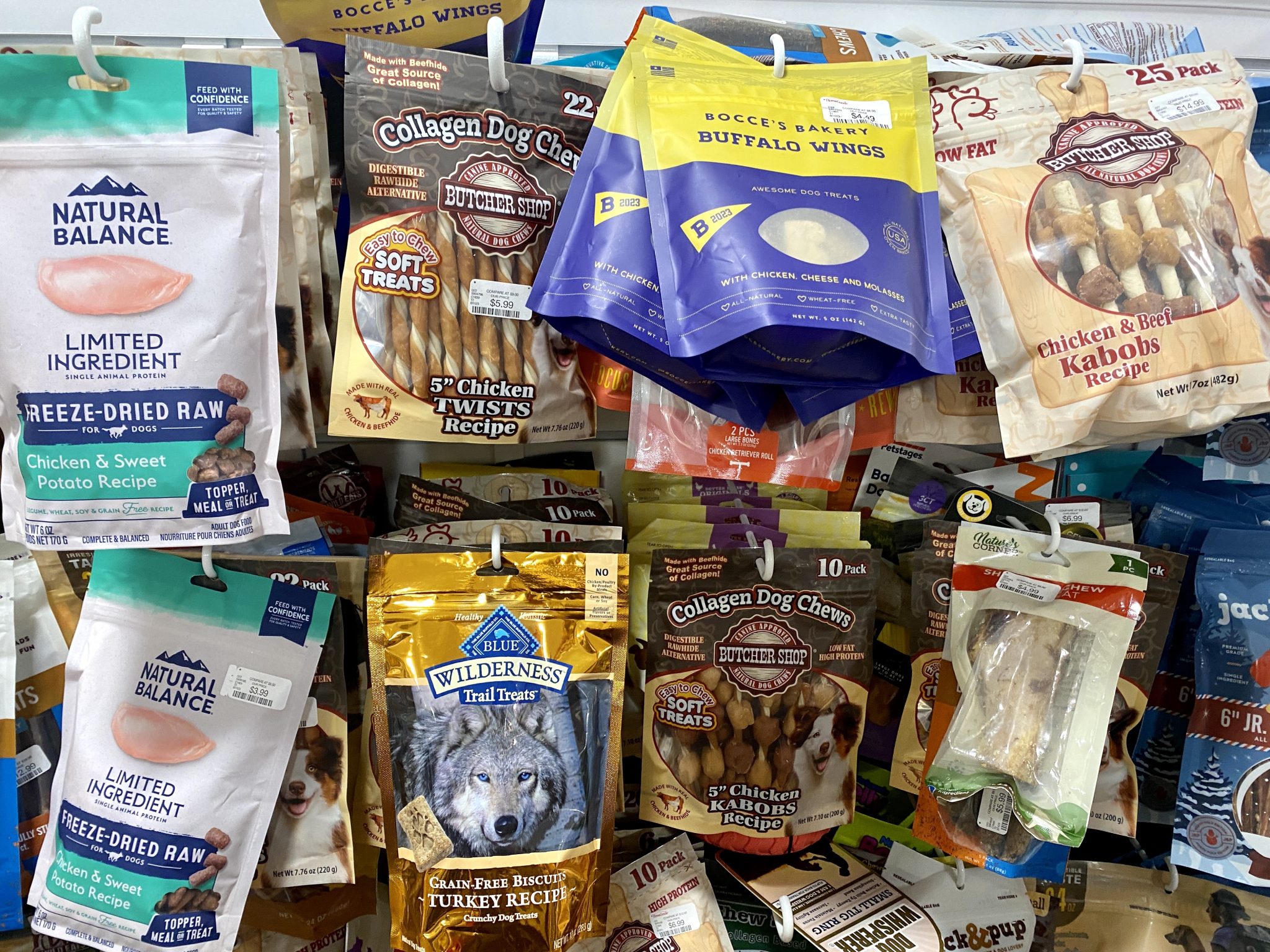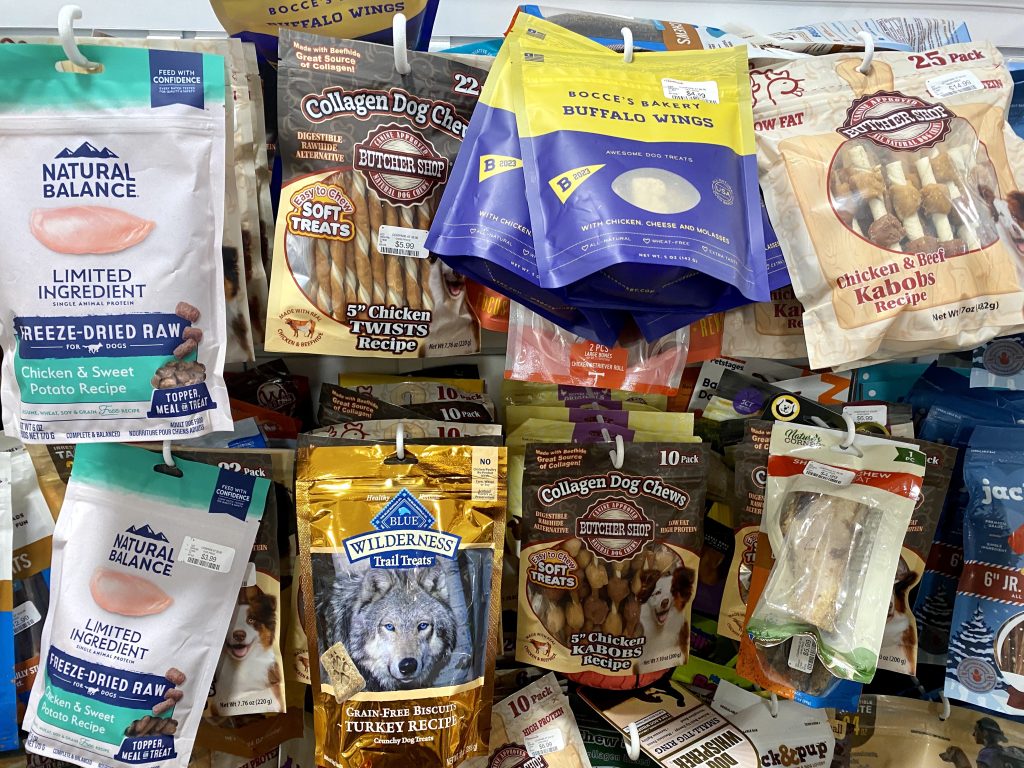 HomeGoods has digestible chew bones, safer and more satisfying alternatives to rawhide, available in various flavors and textures.
Ropes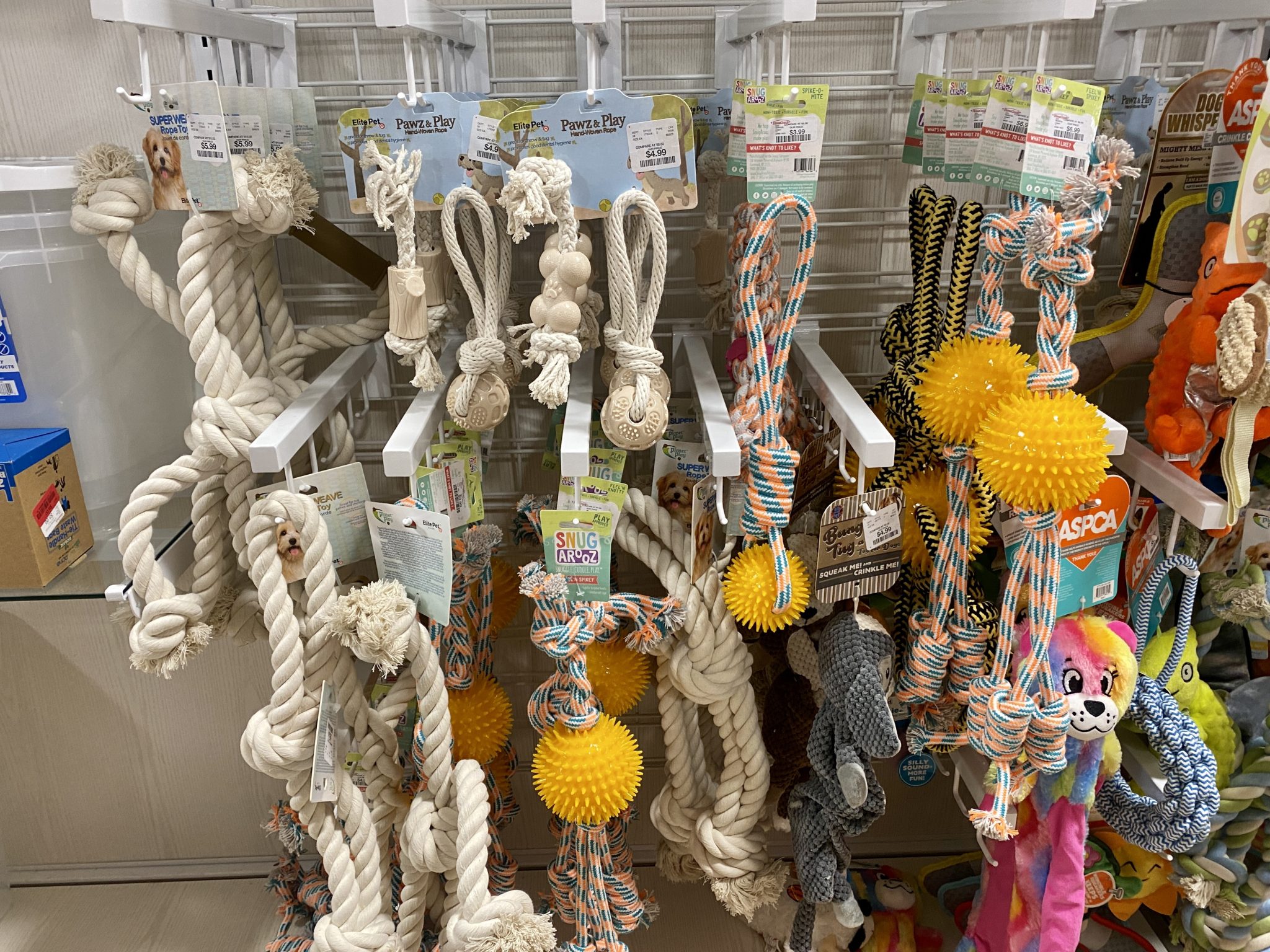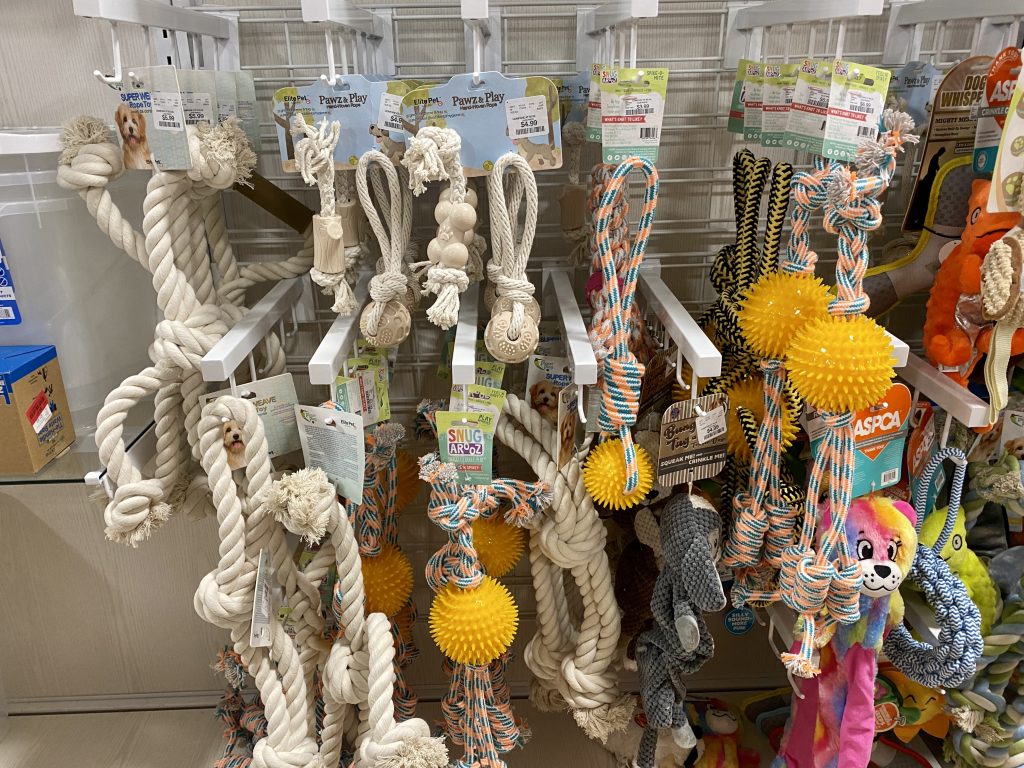 Durable ropes are perfect for games of tug-of-war or interactive play sessions, promoting exercise and bonding.
Pet Bowls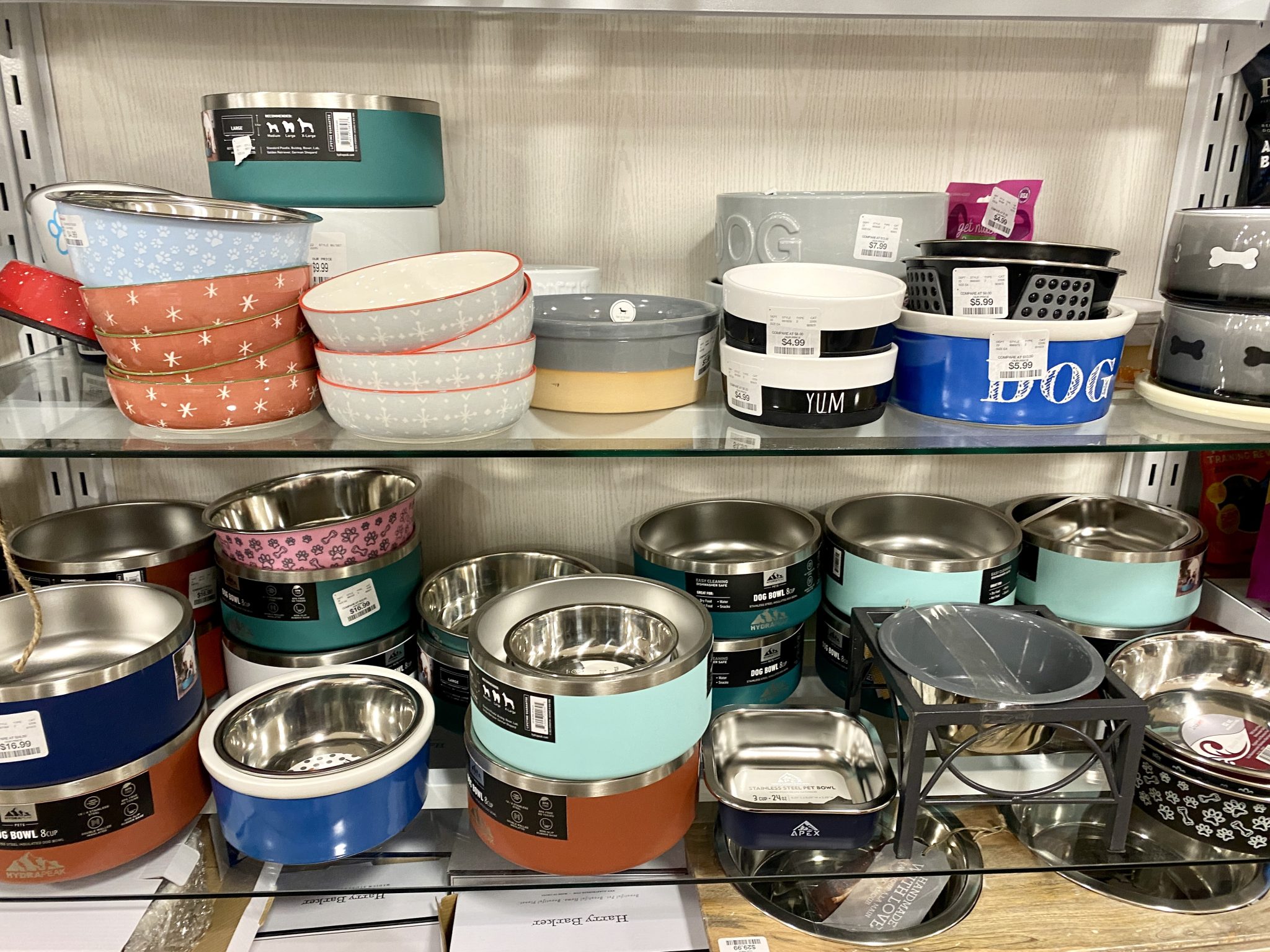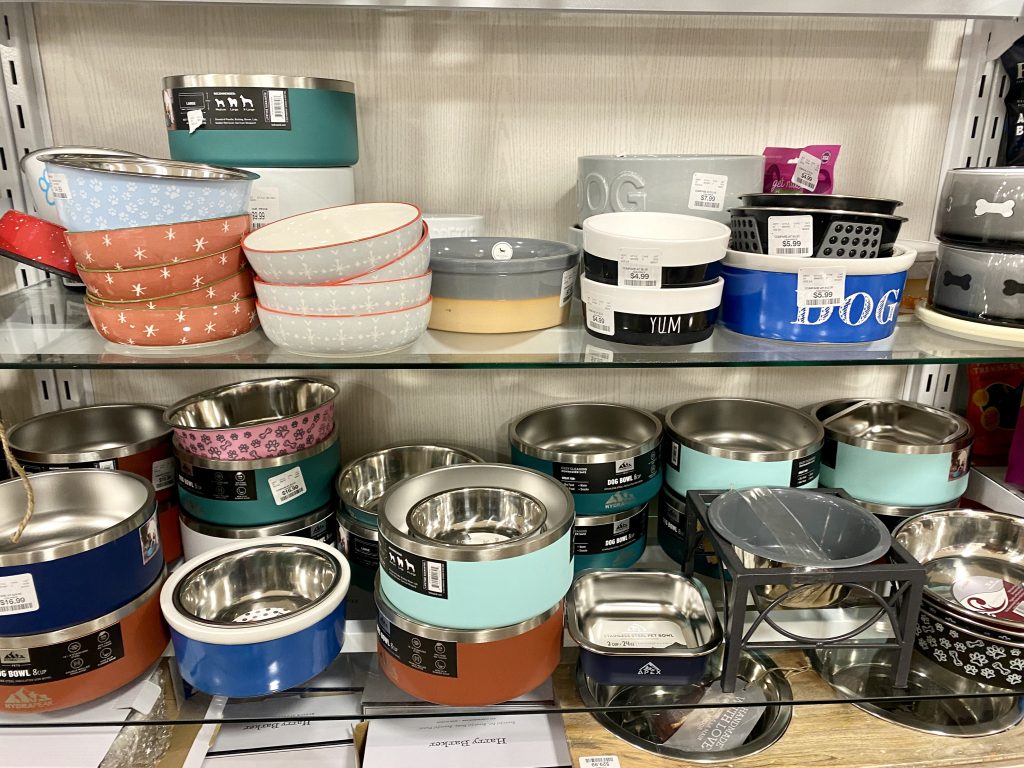 HomeGoods has a variety of bowls—ceramic, stainless steel, and more—that are easy to clean and perfect for mealtime.
Man's Best Friend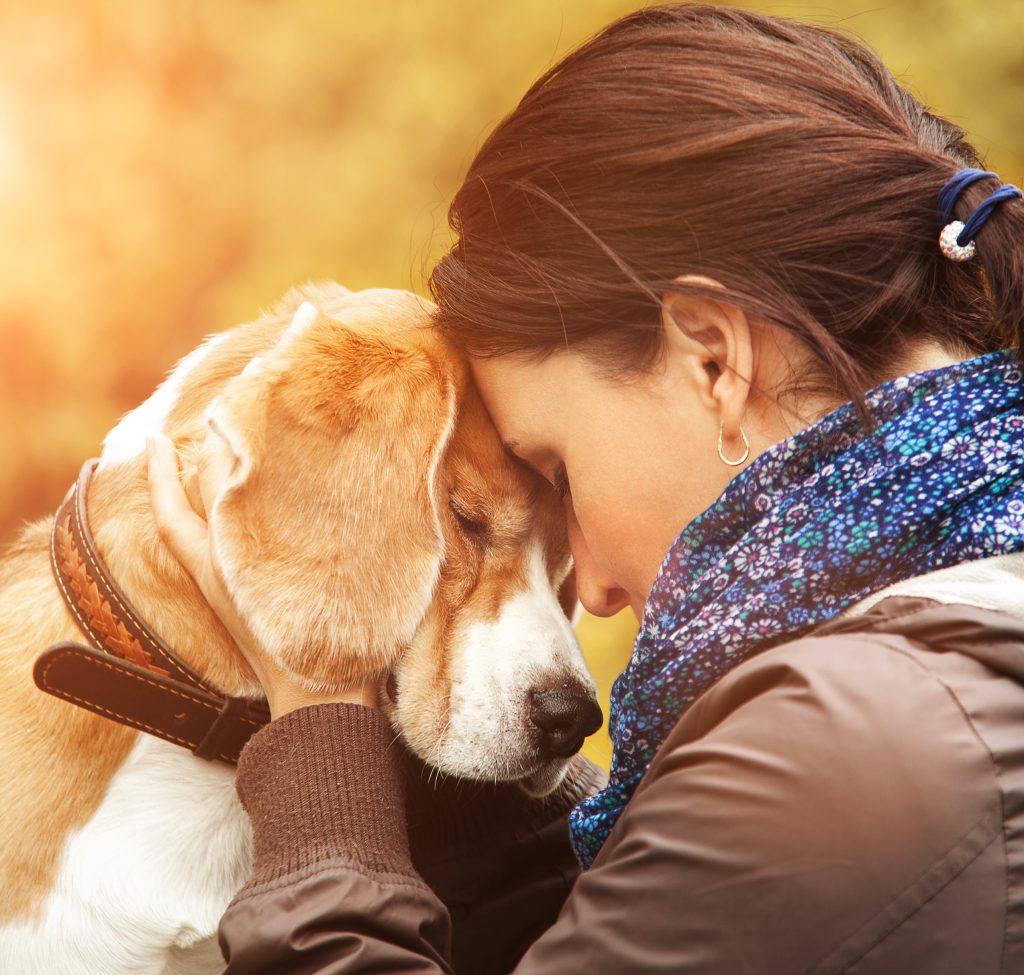 11 Undeniable Reasons Why Dogs are Man's Best Friend
Should You Gift A Puppy?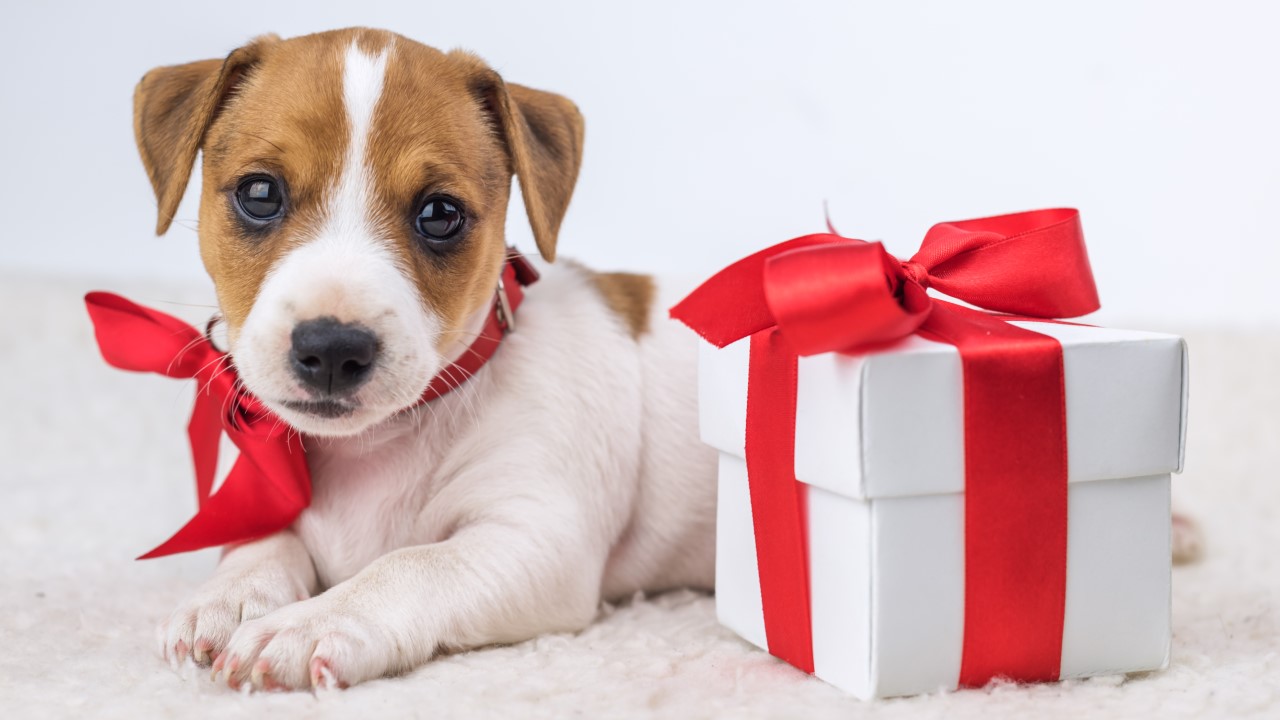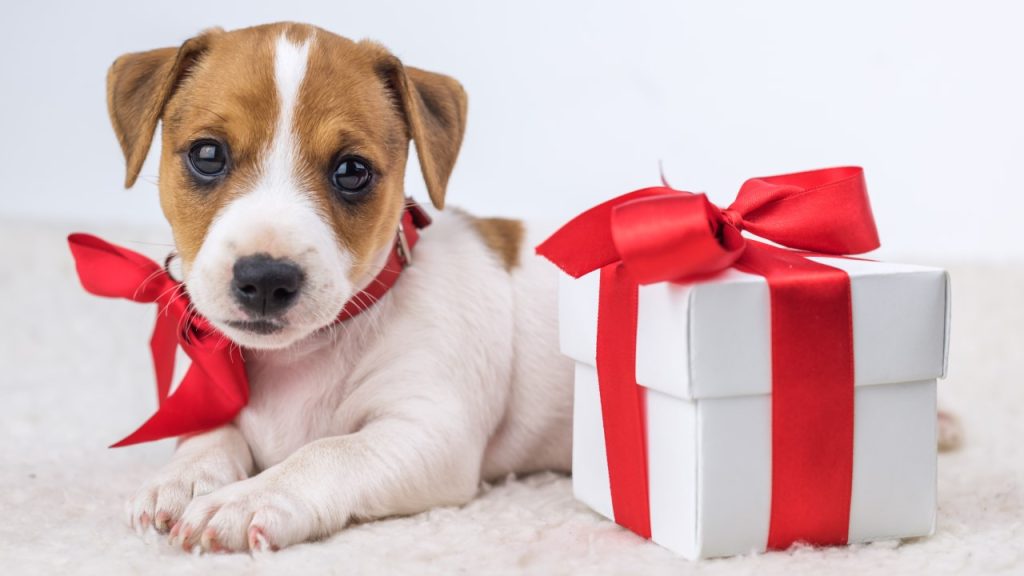 Don't Gifft a Puppy Until You've Considered These 12 Factors
Fun Dog Activities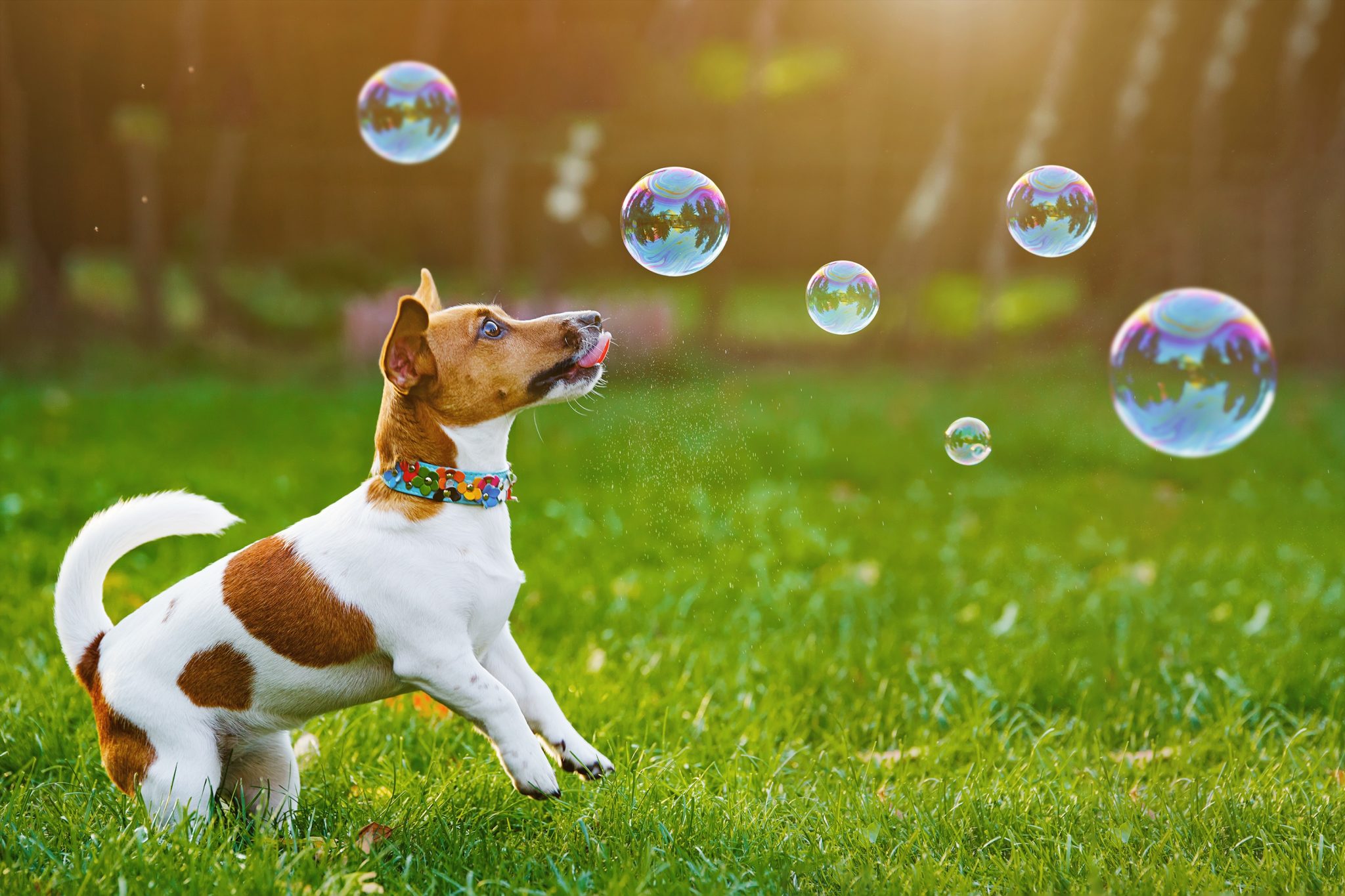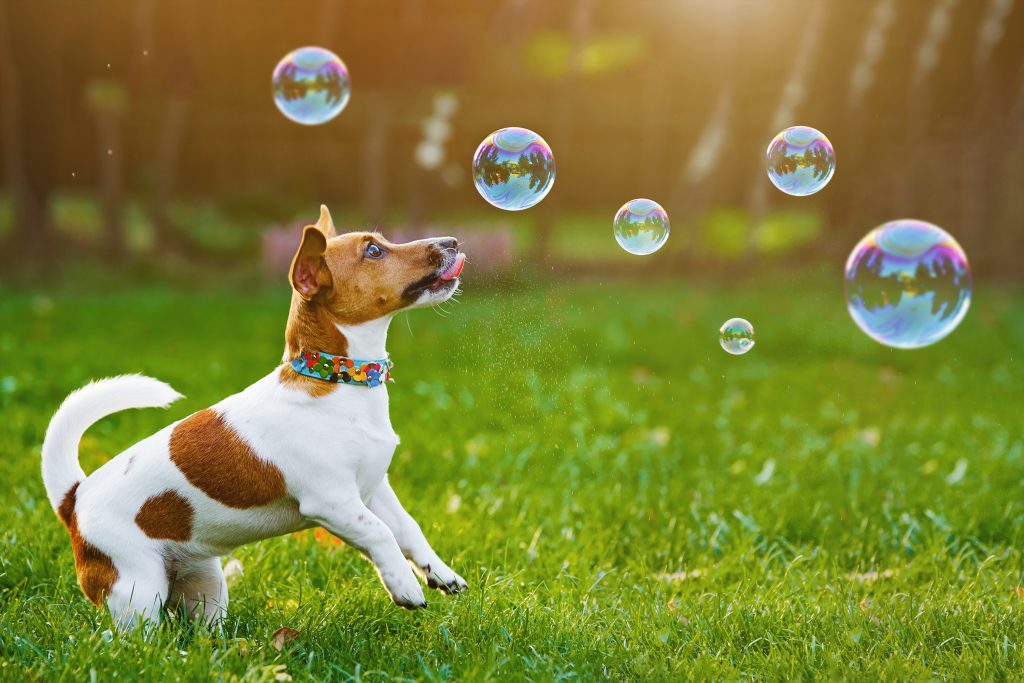 11 Paw-some Activities for Playtime With Your Dog
Happy Birthday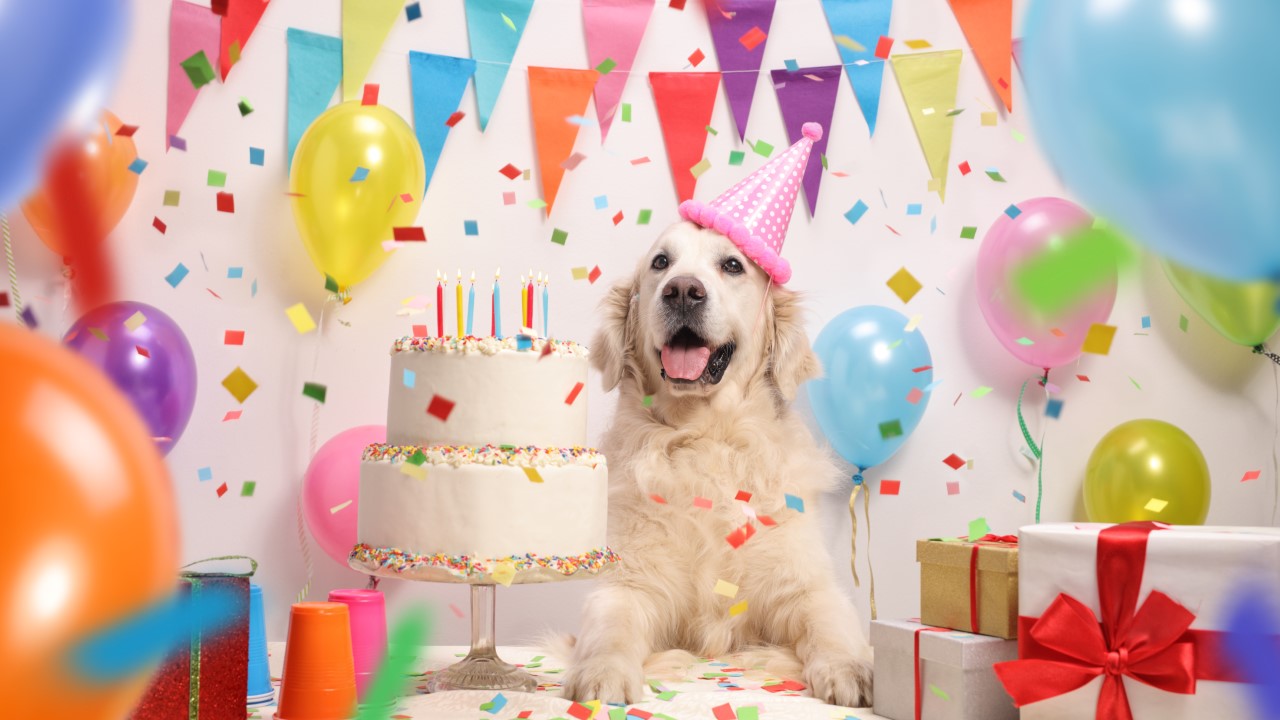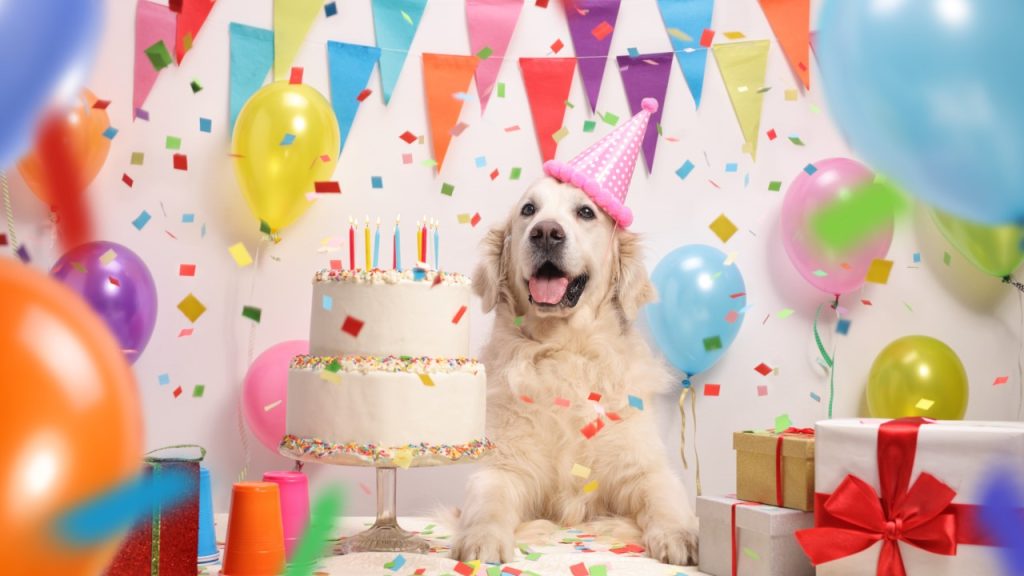 14 Fun Ways To Celebrate Your Dog's Birthday
Author: Natasha Newton (Natasha's Southern Flavor)
Natasha is the founder of Natasha's Southern Flavor. She has a passion for sharing delicious family friendly low-carb recipes that are easy to make and use readily accessible ingredients. Natasha has published three bestselling cookbooks. Her books and recipes have been featured by CNET, Delish, Mindbodygreen, Parade and Women's Health. She enjoys traveling and spending time with her husband, two adult children, and three furbabies.
Read more about Natasha here.