14 Delightful Christmas Finds at Dollar General
This post may contain affiliate links.
Dollar General has improved their home decor offerings, including for the holidays. Check out these 15 budget-friendly finds to deck the halls!
Kitchen Towels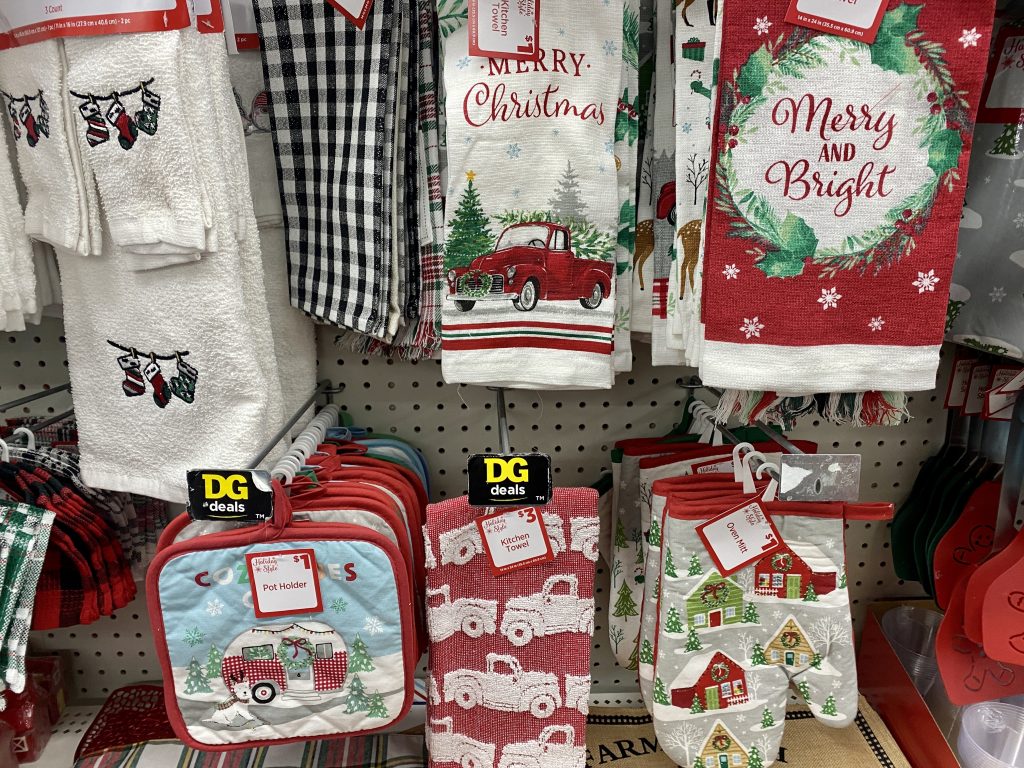 Dollar General has beautiful Christmas-themed kitchen towels to brighten up your kitchen.
Cookie Plate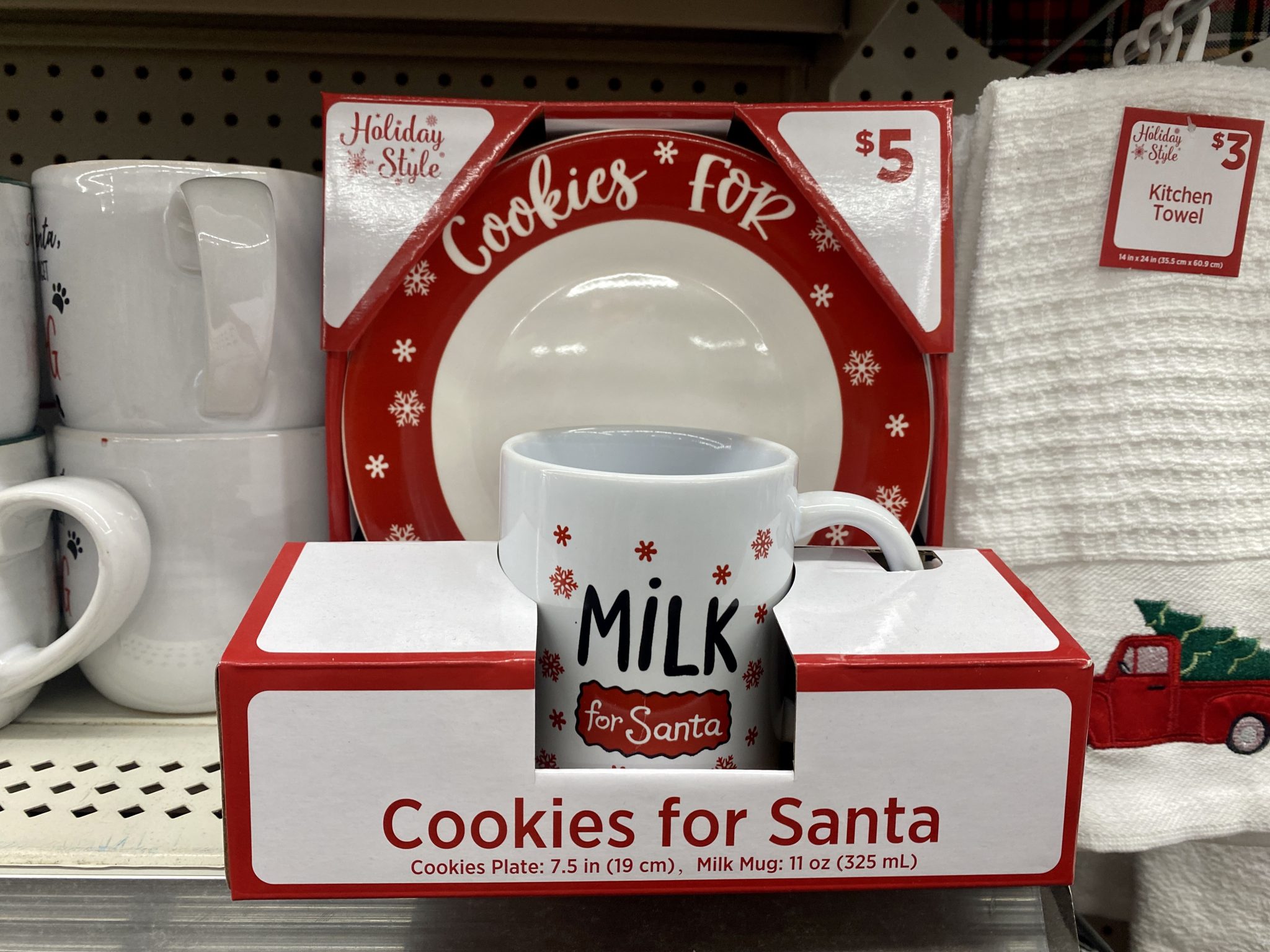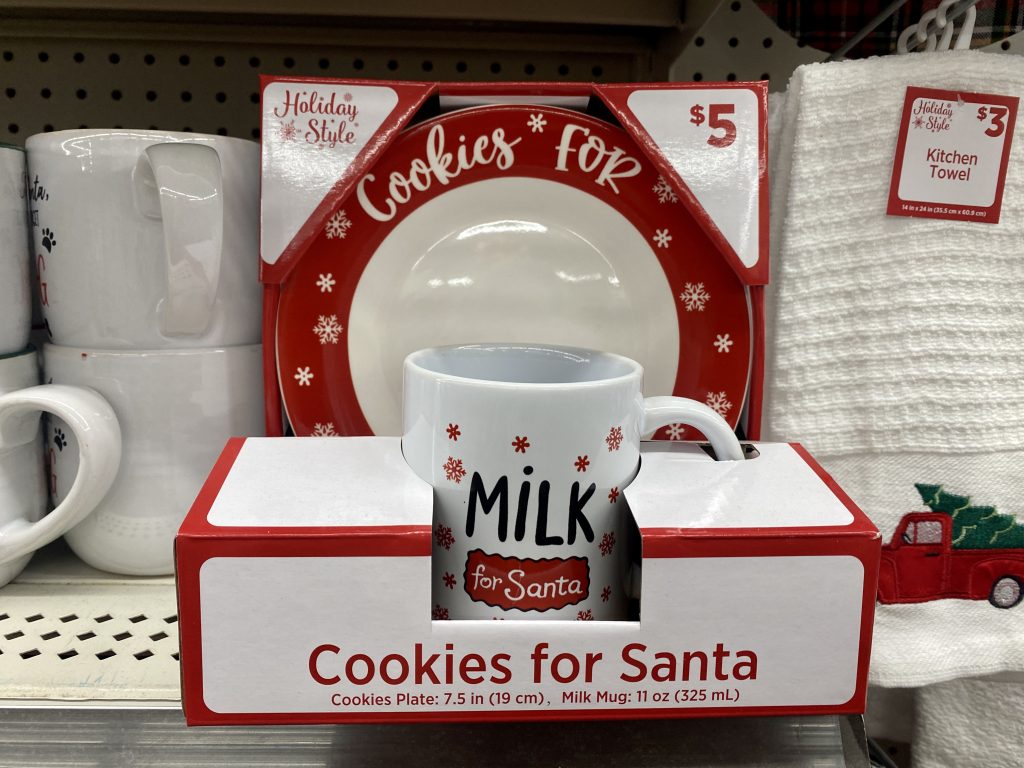 Make Christmas Eve memorable with this adorable "Cookies for Santa" plate and milk mug.
Wall Art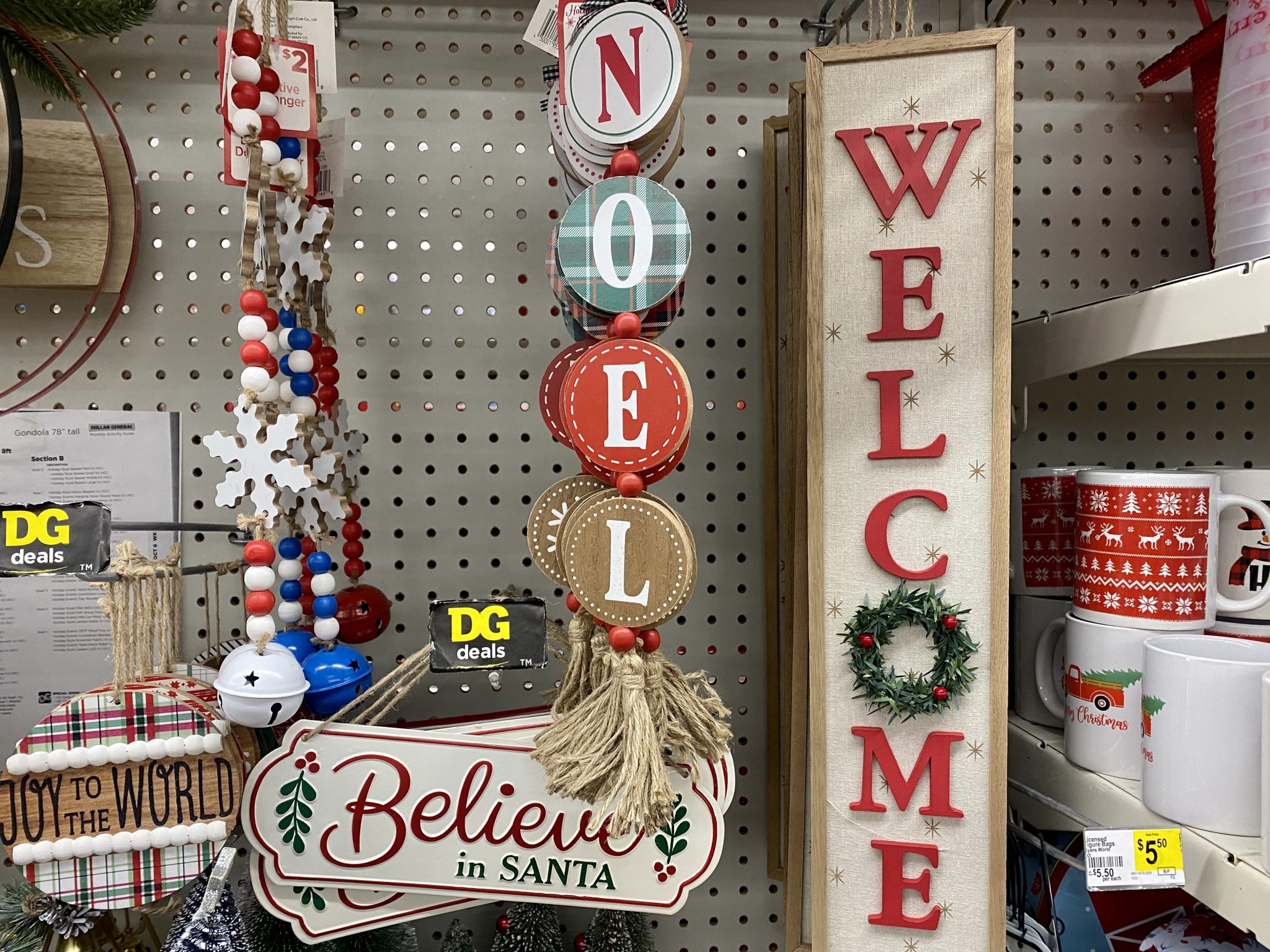 Dollar General has a variety of wall art to add a festive holiday touch to your home.
Monogram Mugs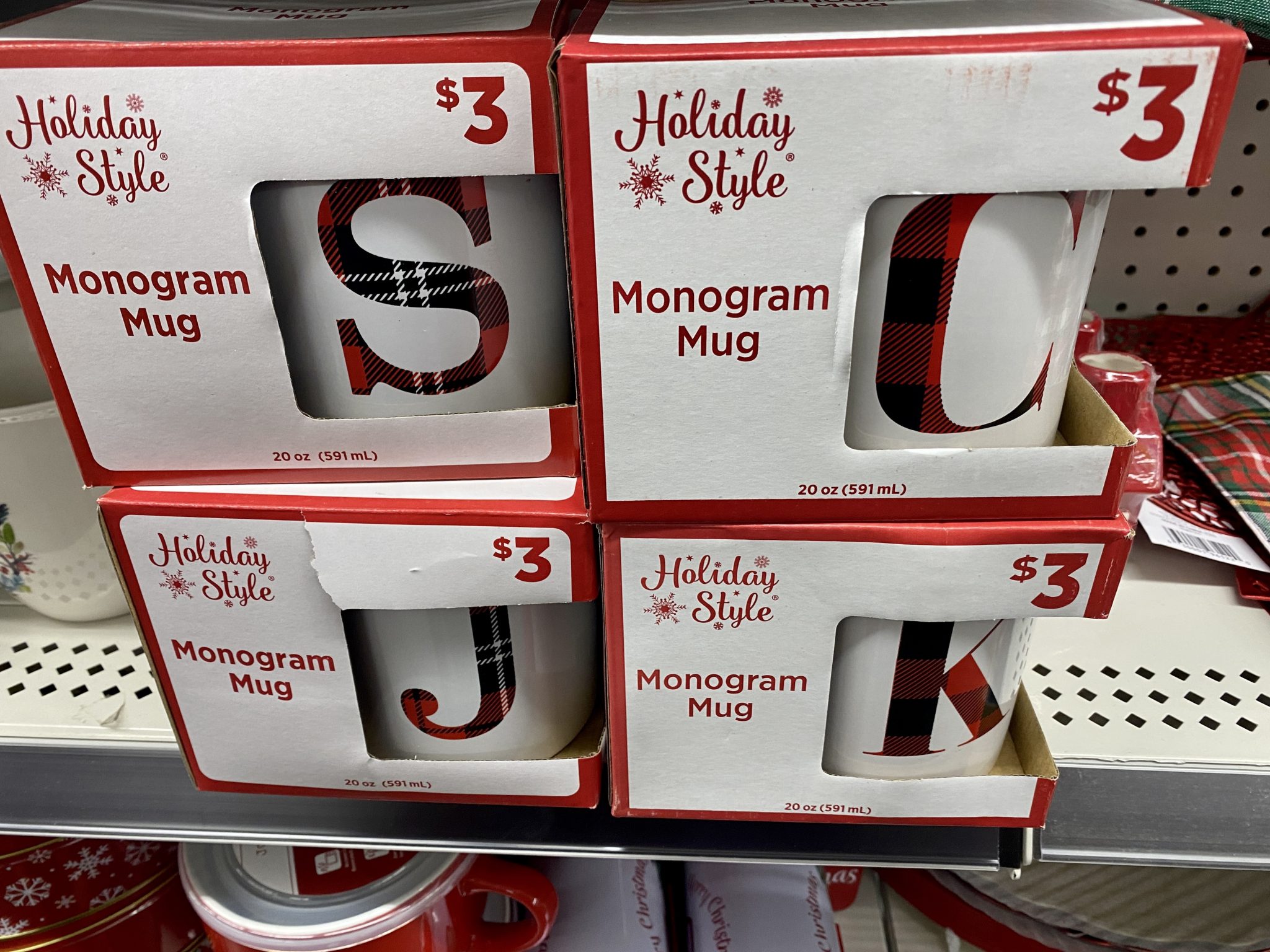 Enjoy your morning coffee in a holiday-themed monogram mug.
Placemats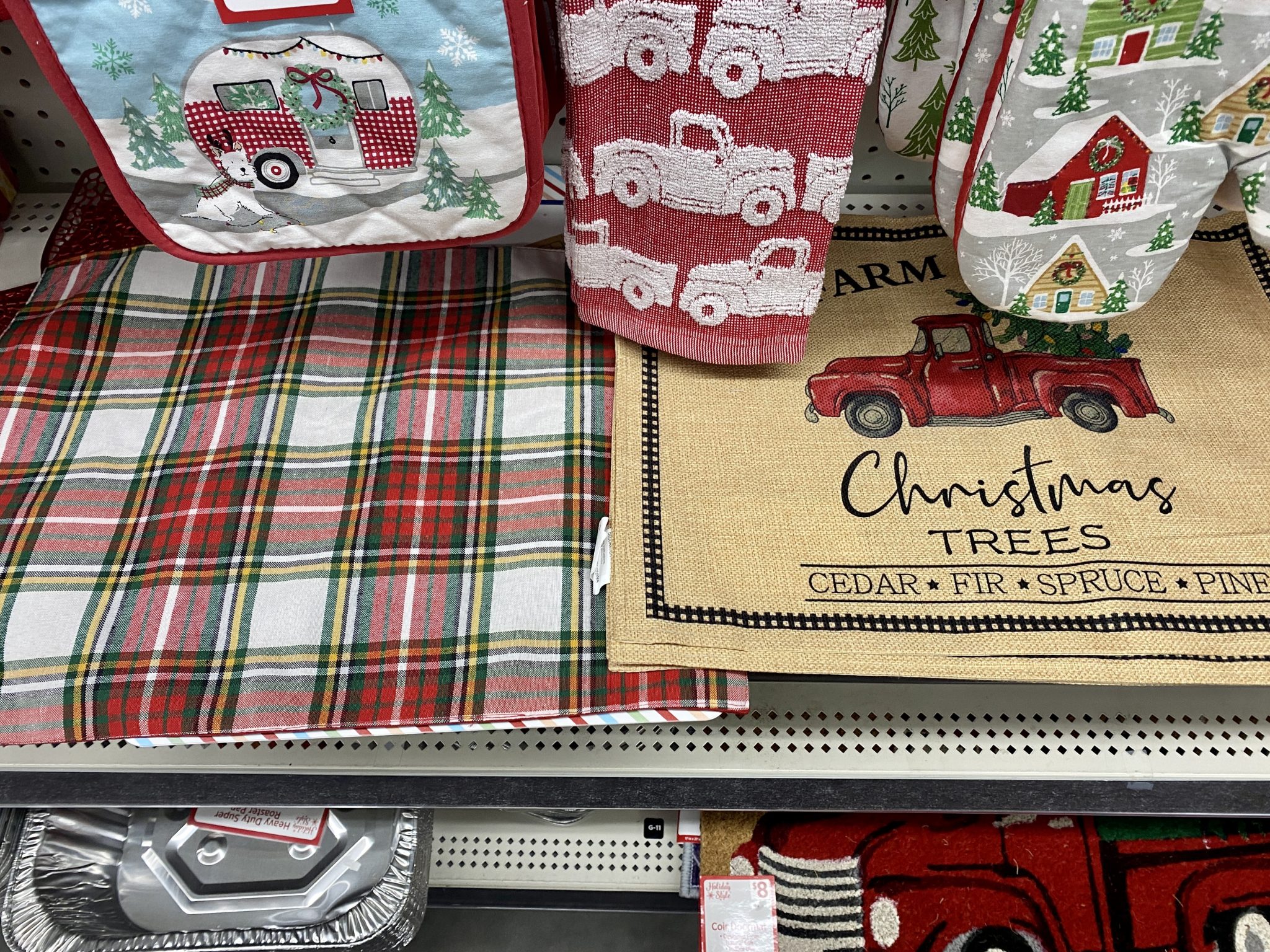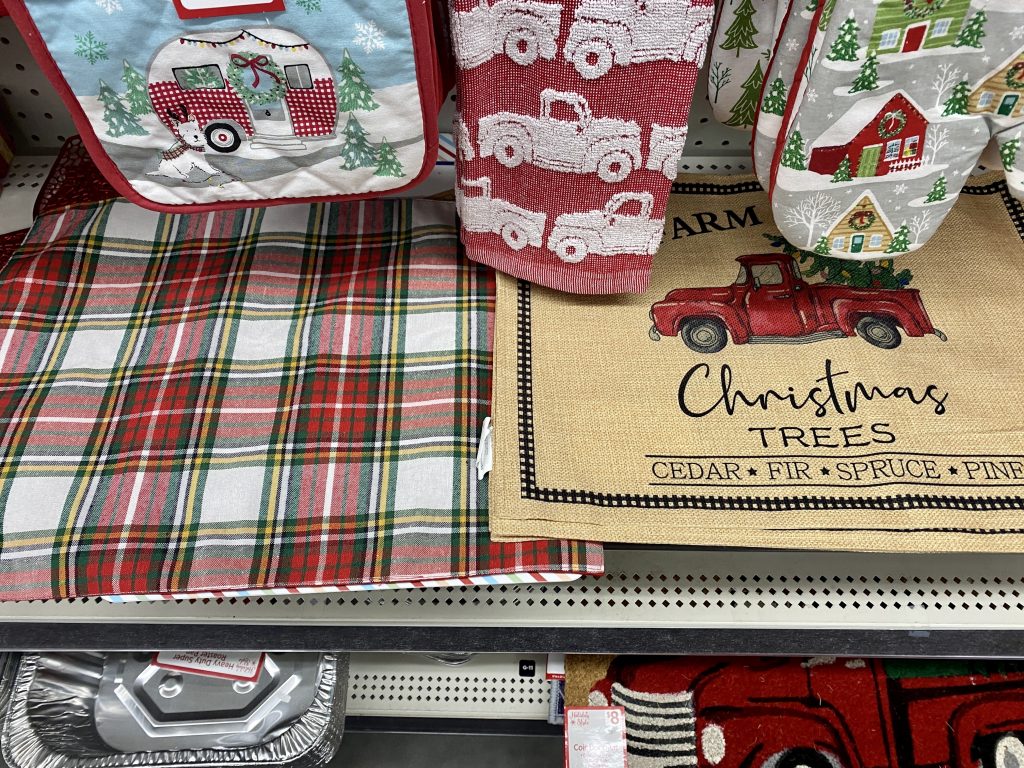 Add some festive flair to your dining table by using holiday-themed placemats.
Countdown Calendars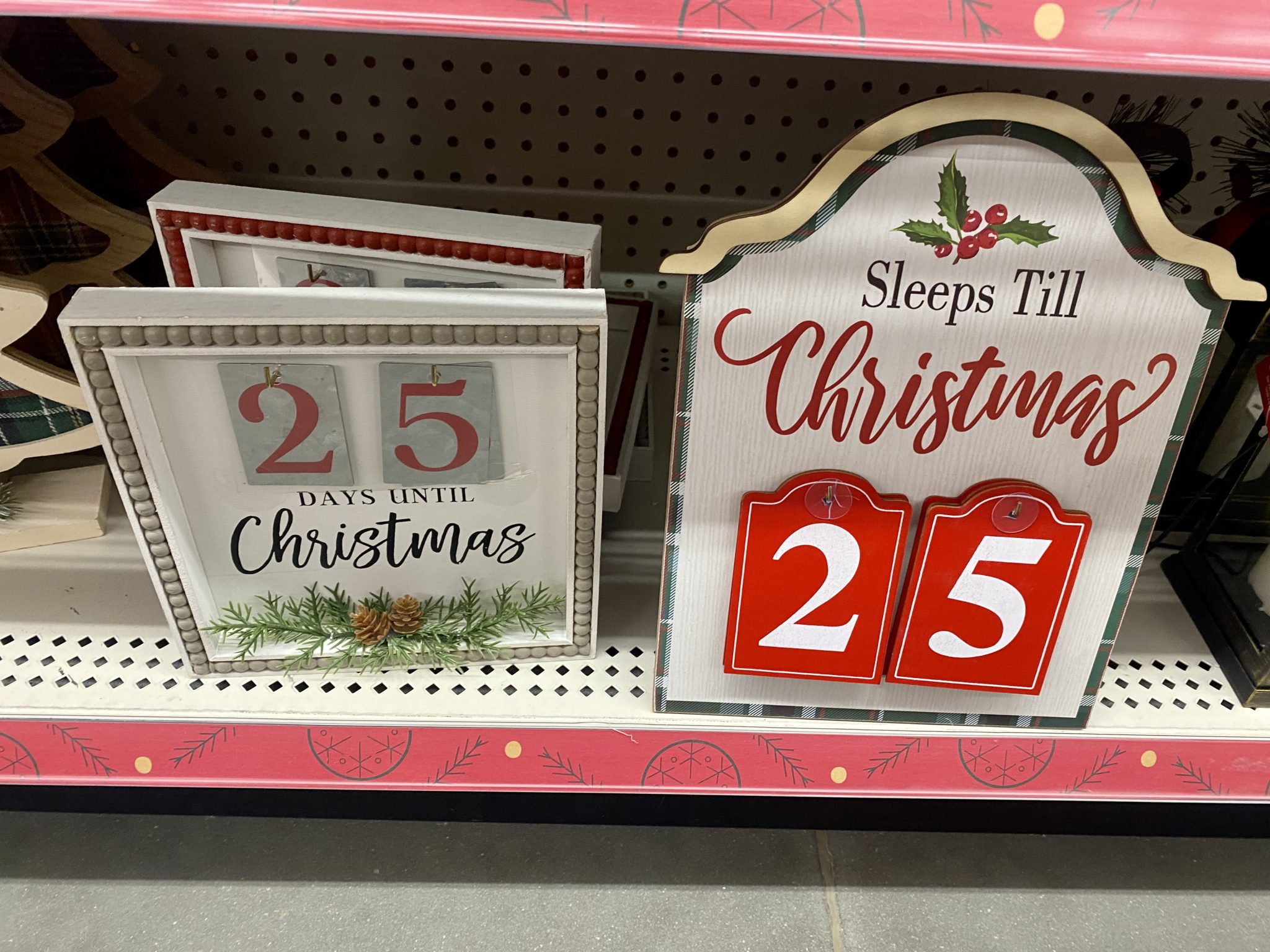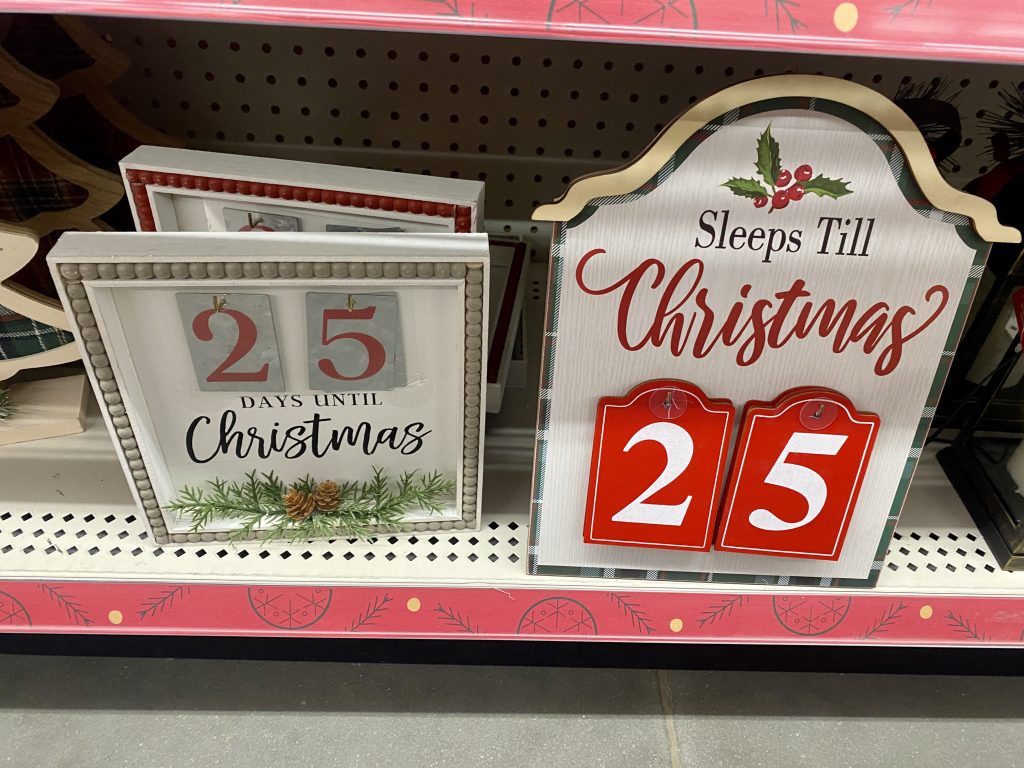 Countdown to Christmas with Dollar General's adorable calendars, a fun way to track the days until Santa's arrival.
Mini Trees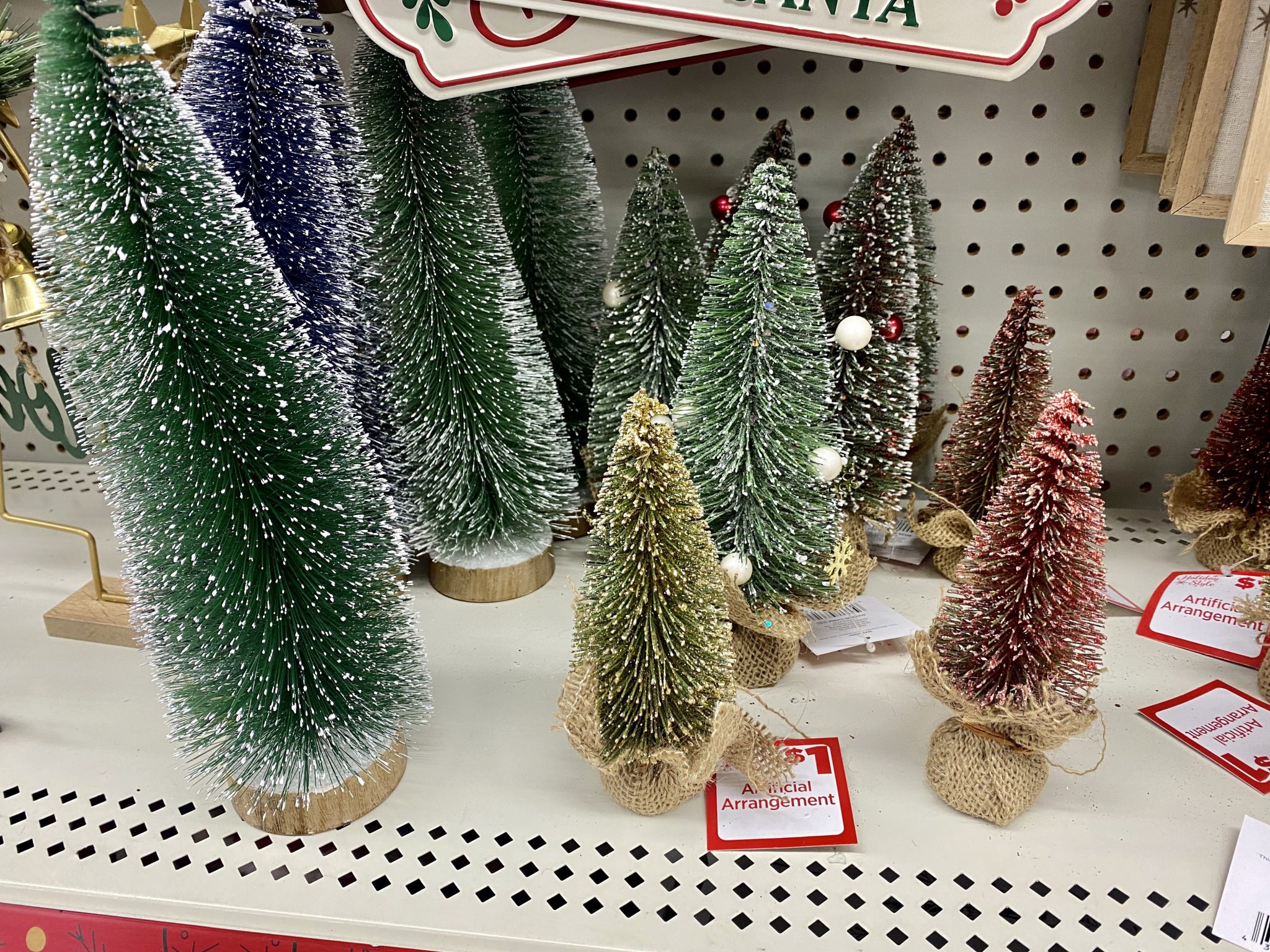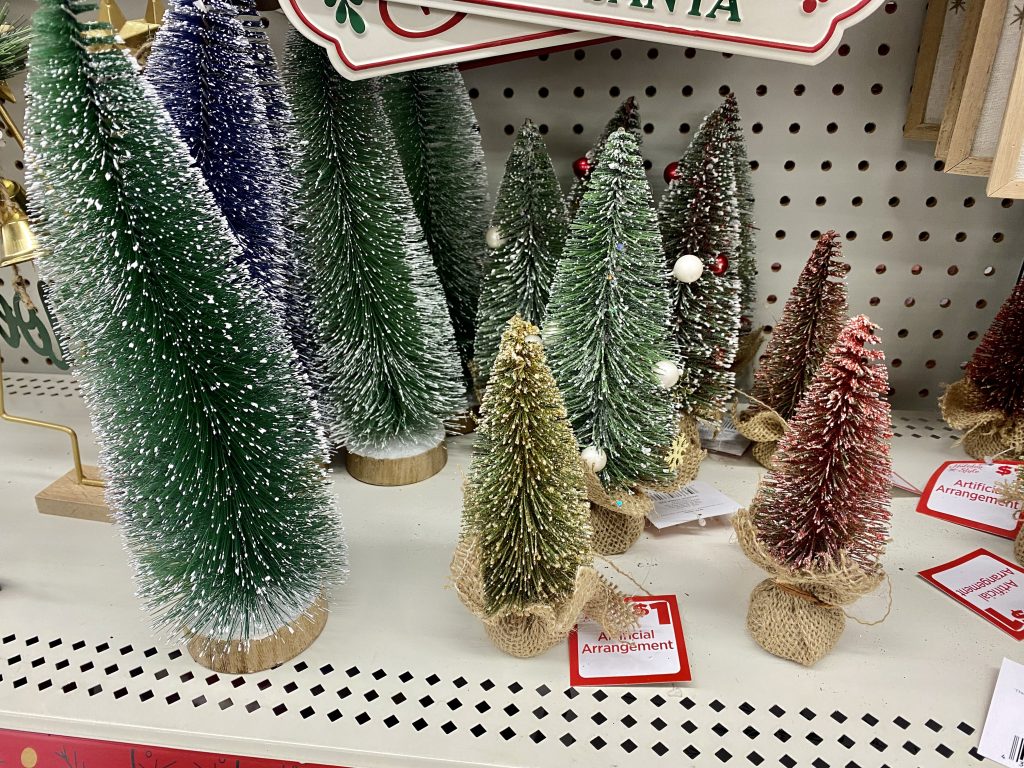 Decorate your home with mini tabletop brush Christmas trees, perfect for small spaces or as festive accents.
To-Go Cups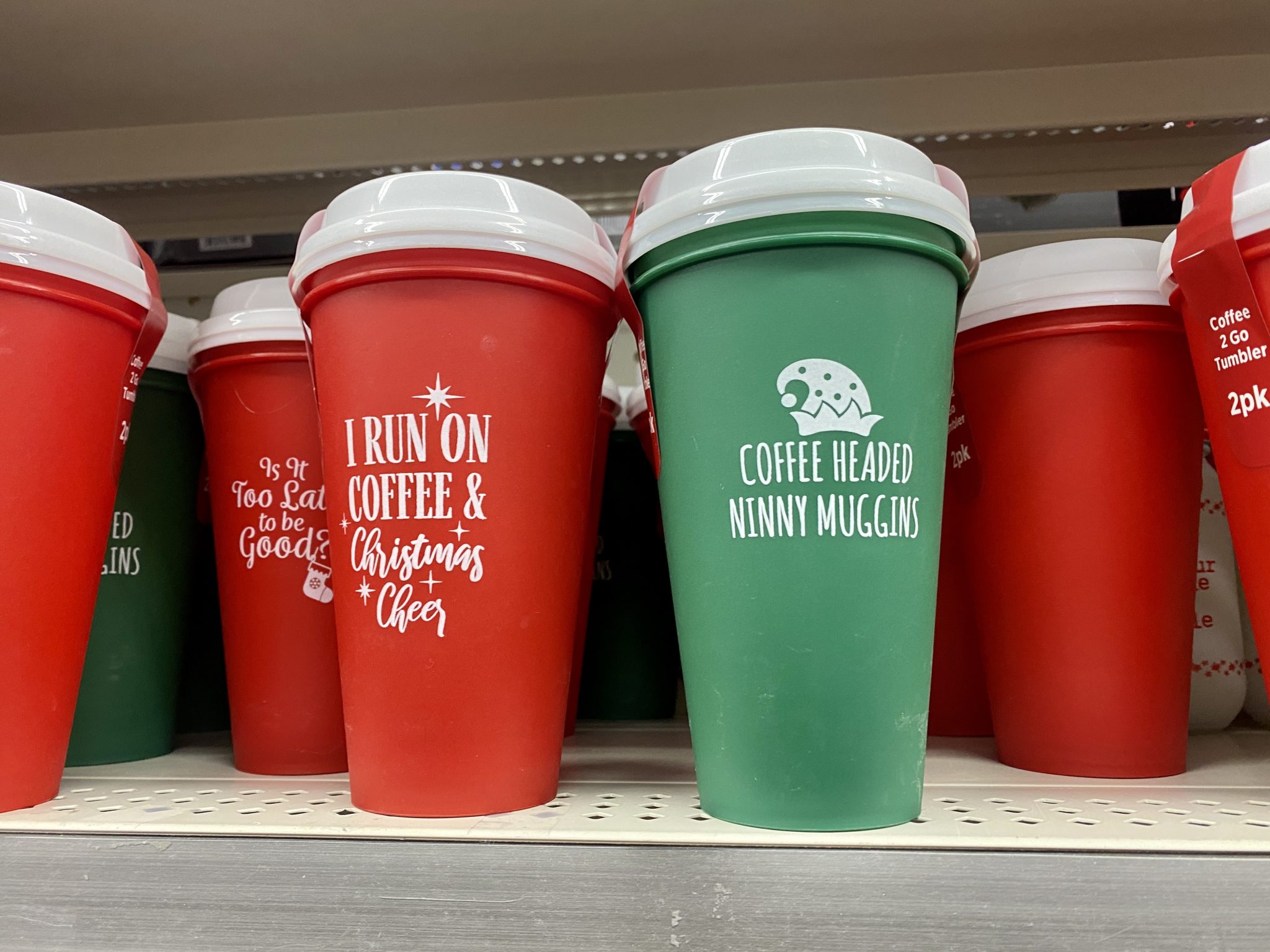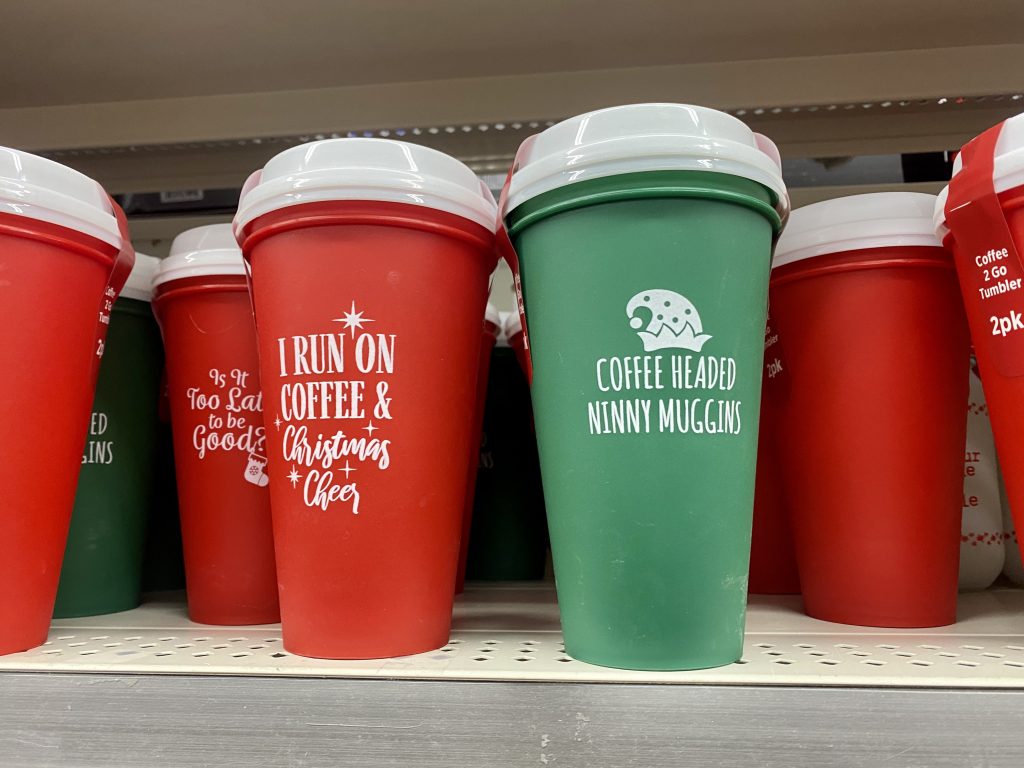 Stay warm and cozy on the go with Dollar General's selection of to-go coffee cups, ideal for sipping your favorite winter beverages.
Gift Tins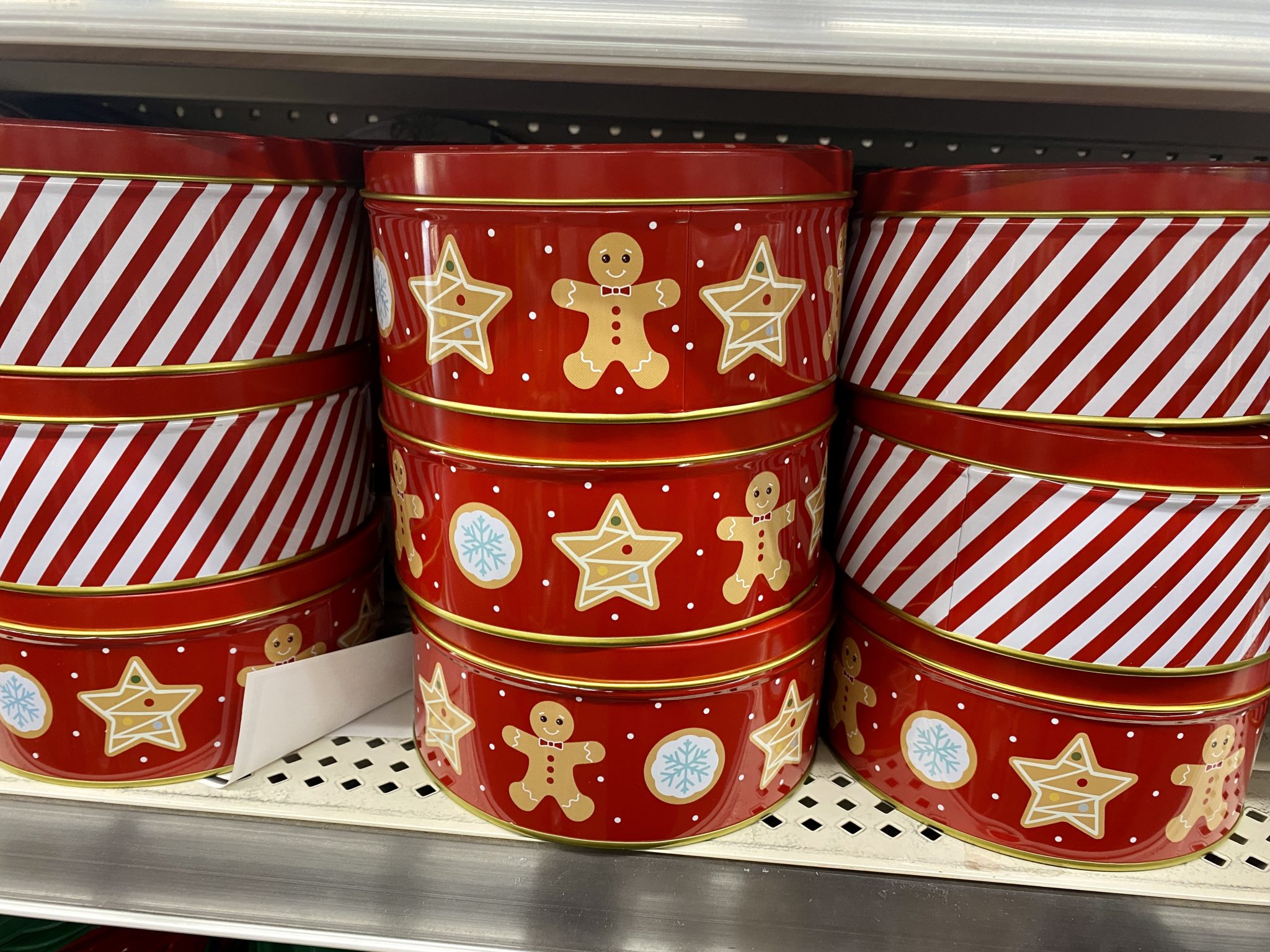 Present your homemade Christmas candy and baked goods in style with festive gift tins, a perfect way to share the season's joy.
Bathroom Decor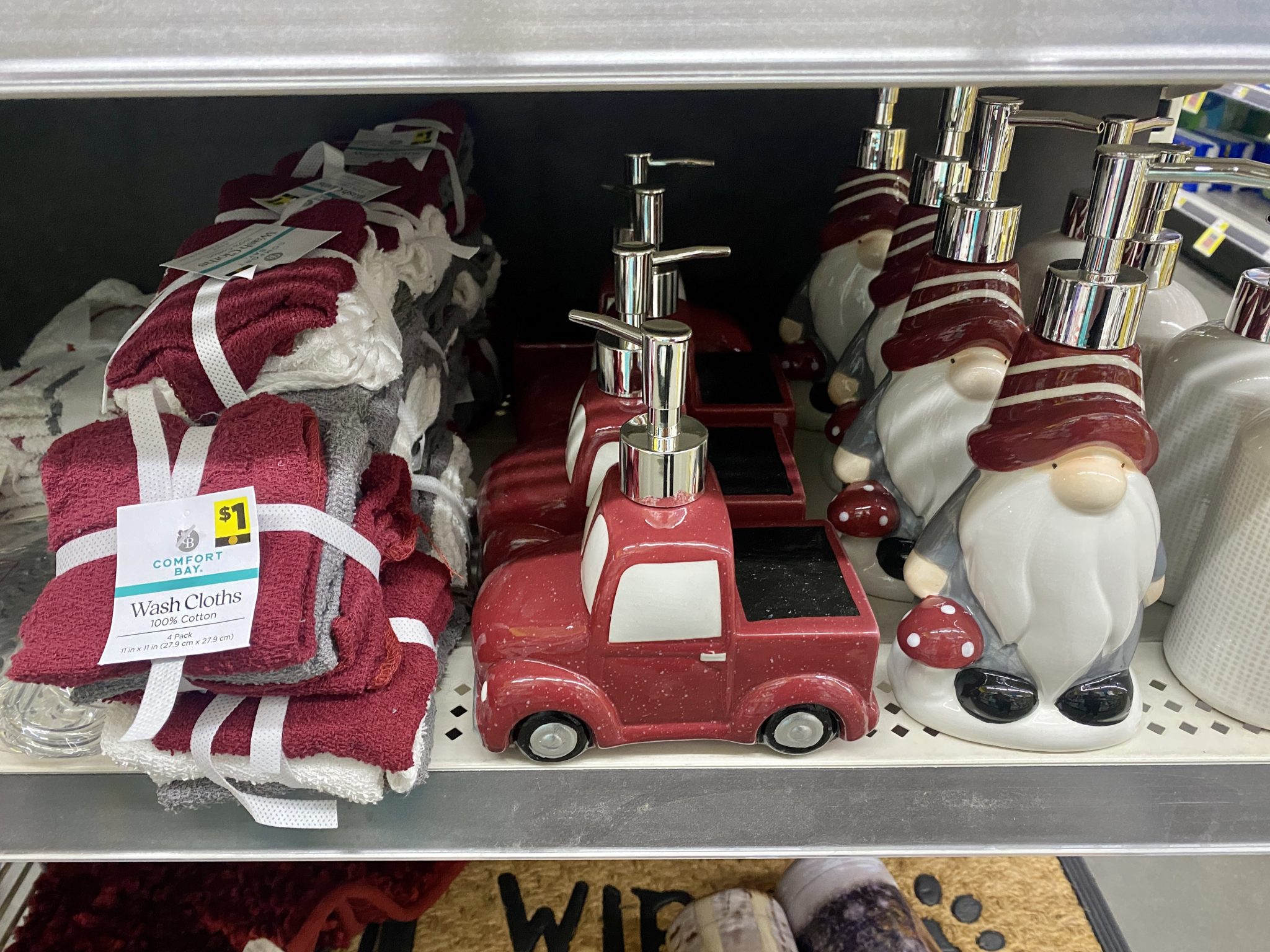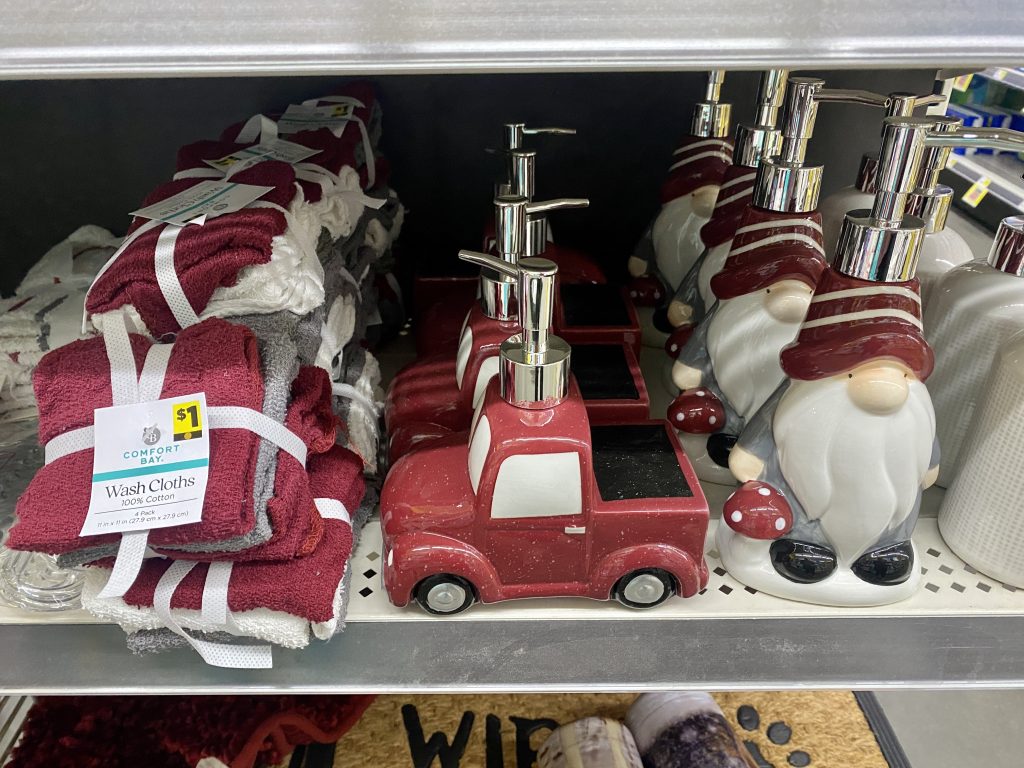 Transform your bathroom into a winter wonderland with Dollar General's collection of Christmas bathroom accessories.
Coffee Mugs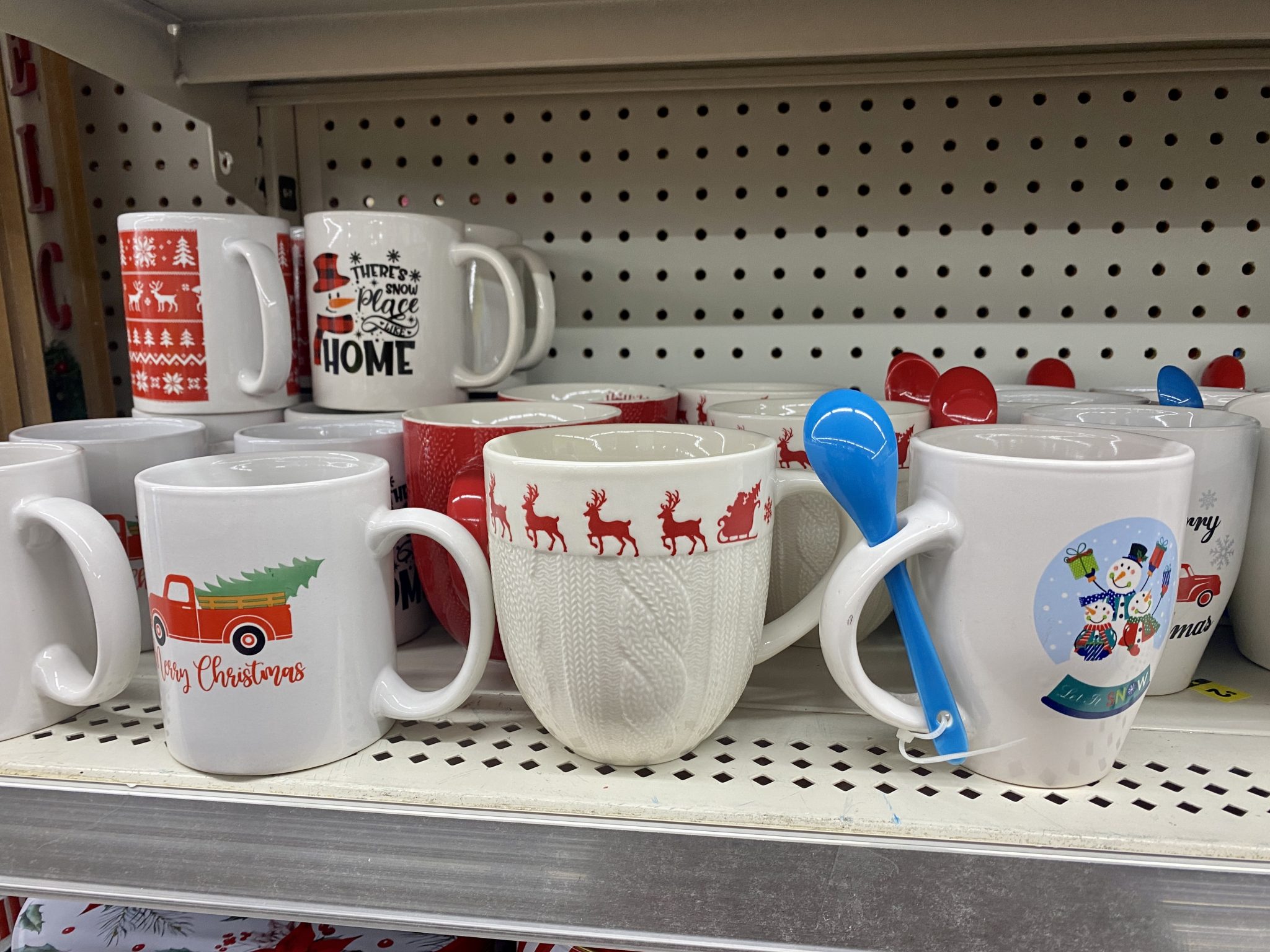 Enjoy your morning coffee in fun holiday-themed coffee mugs featuring cheerful and whimsical designs.
Hanging Signs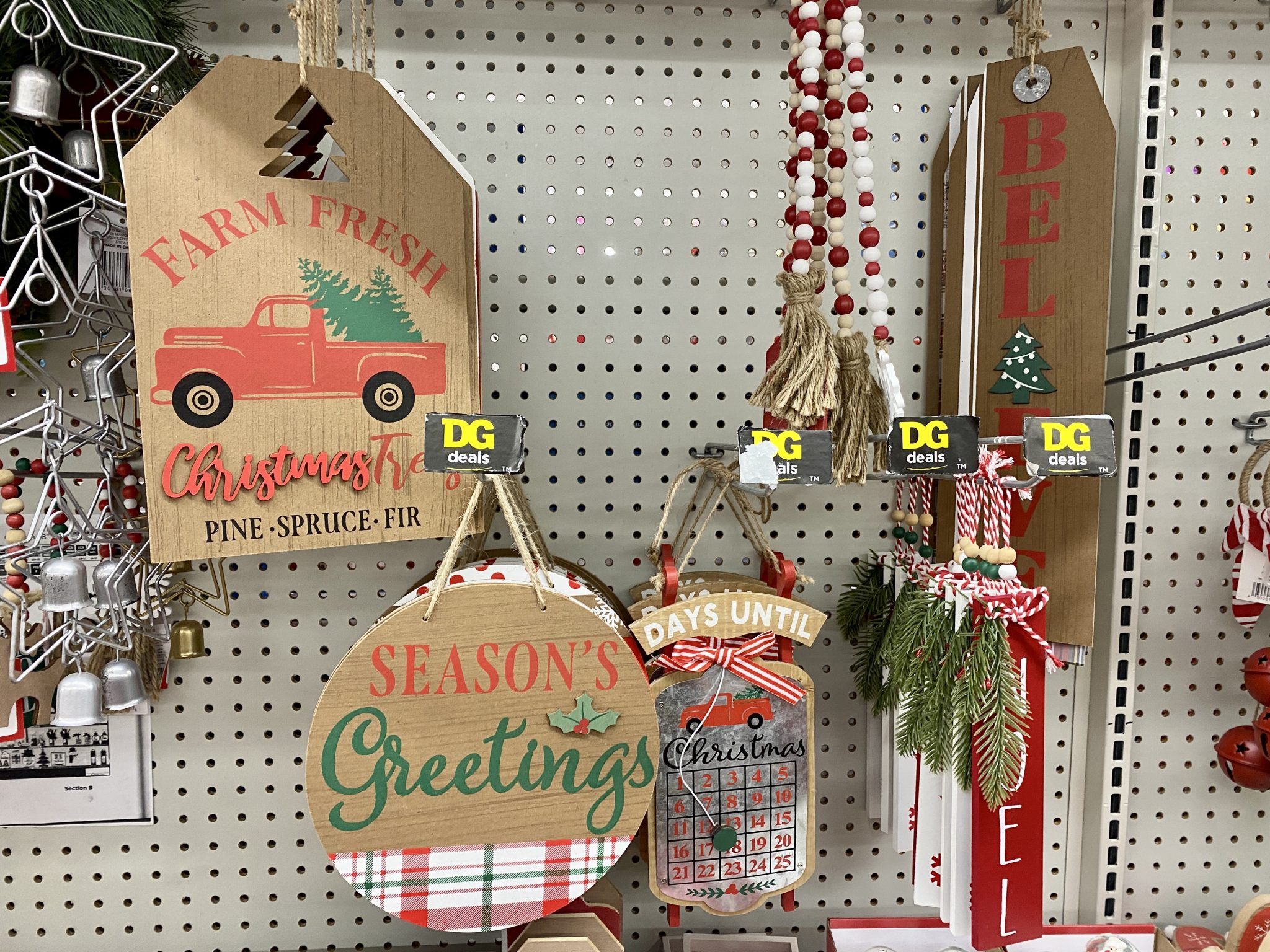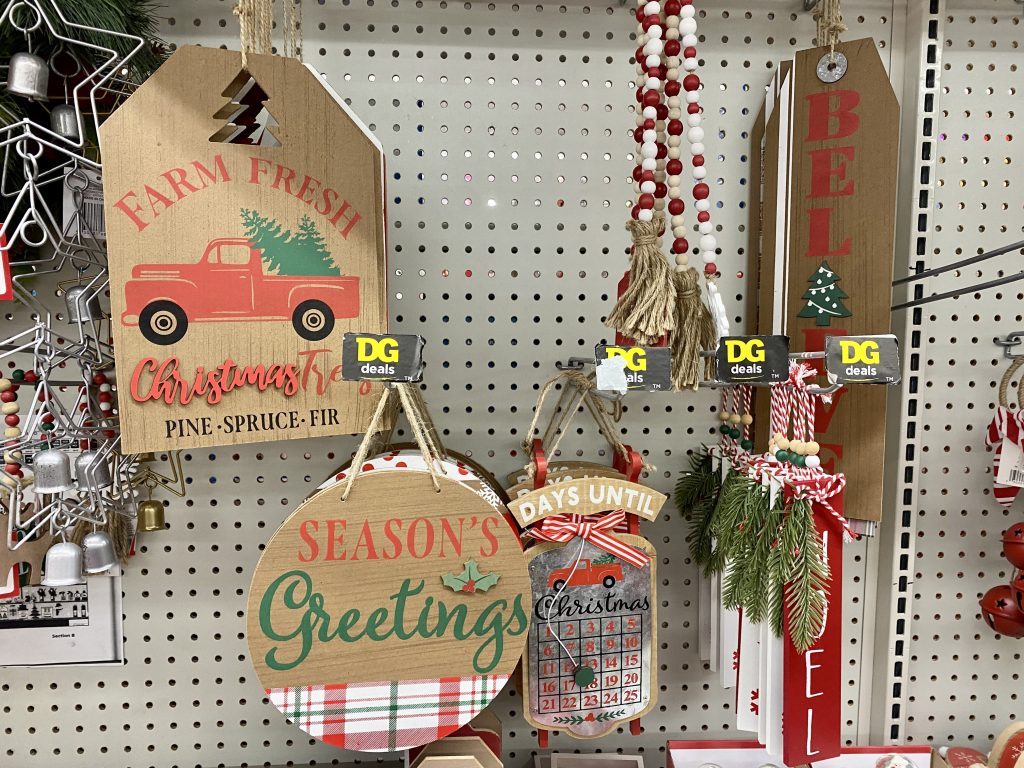 Enhance your home's holiday spirit with delightful wooden hanging signs.
Tabletop Decor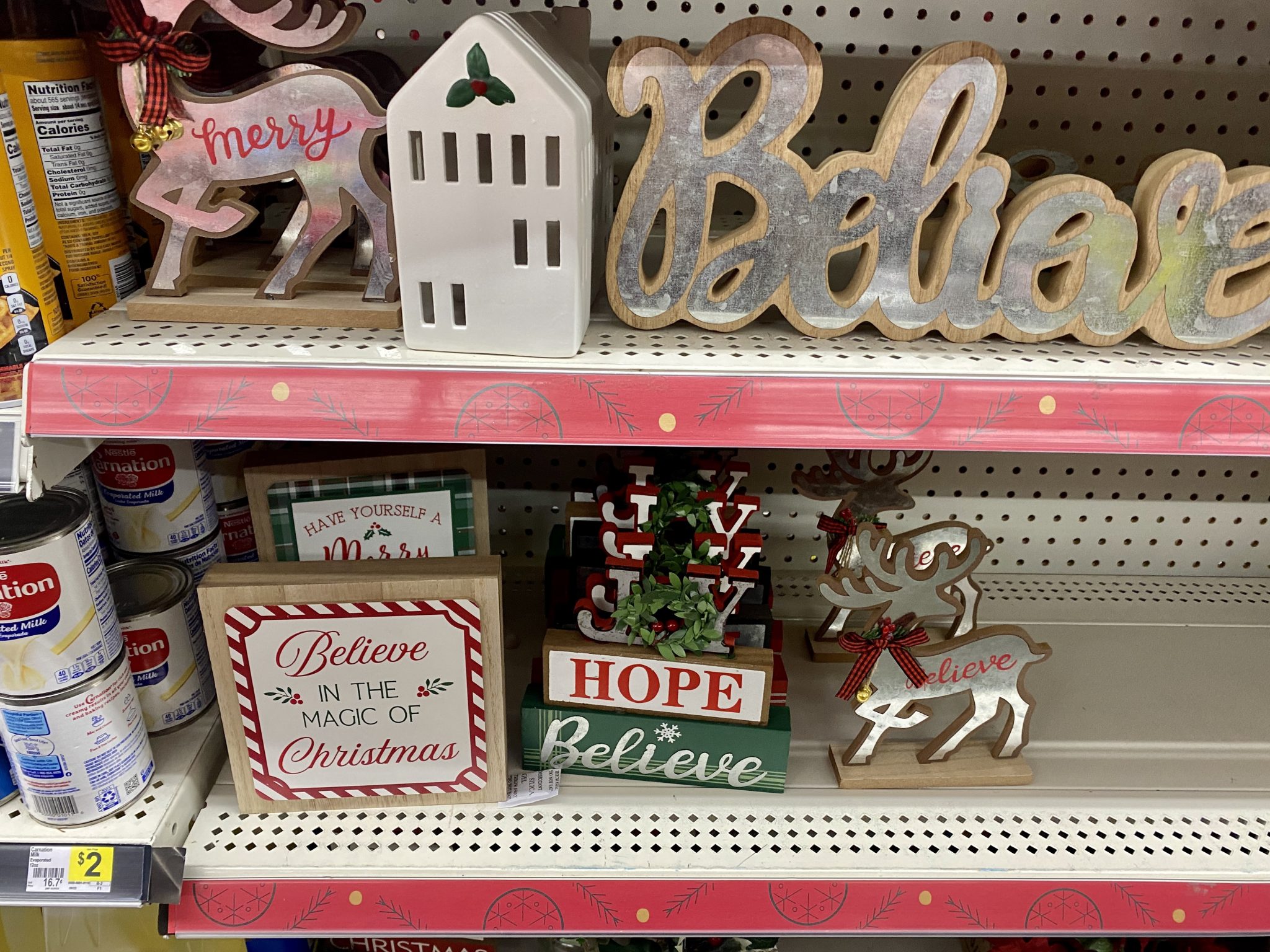 Dollar General offers a variety of charming tabletop and mantle Christmas decor.
Paper Plates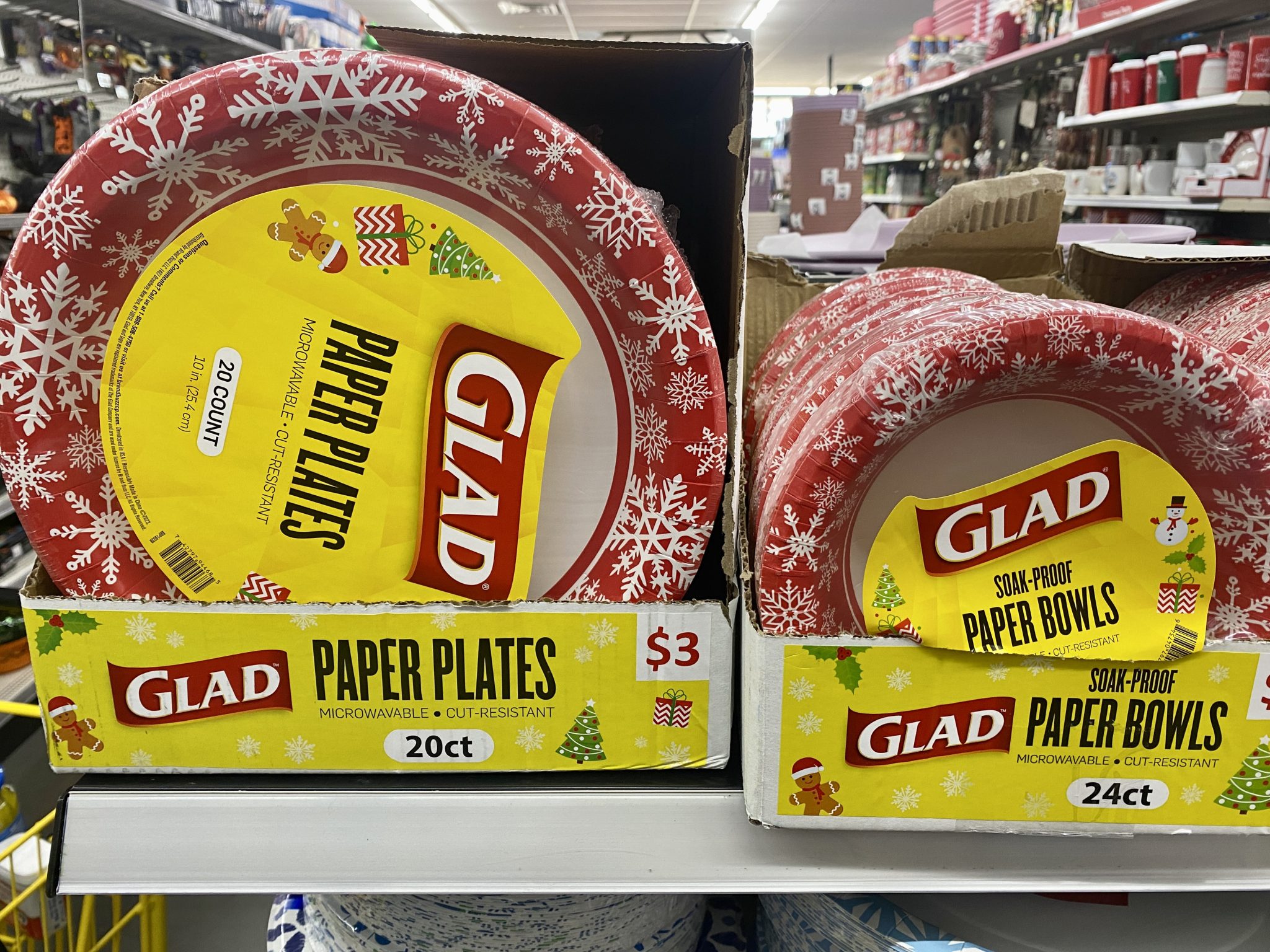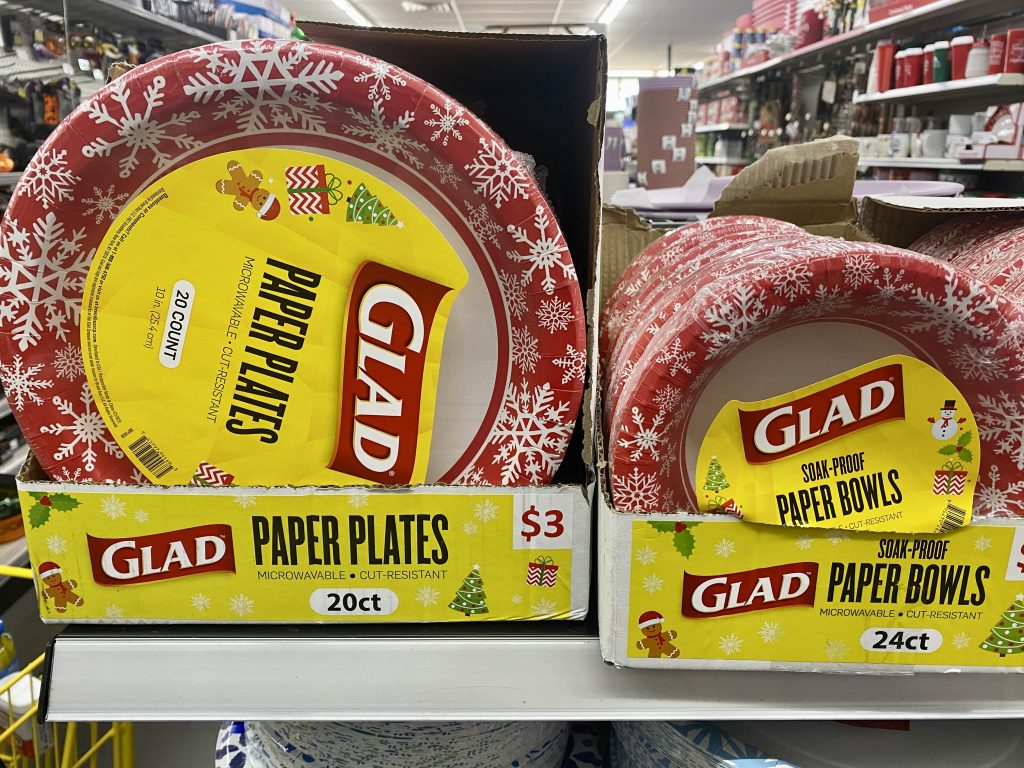 Make your holiday meals hassle-free with Christmas-themed paper plates. They're perfect for adding a festive touch to your gatherings without the added dirty dishes!
Costco Christmas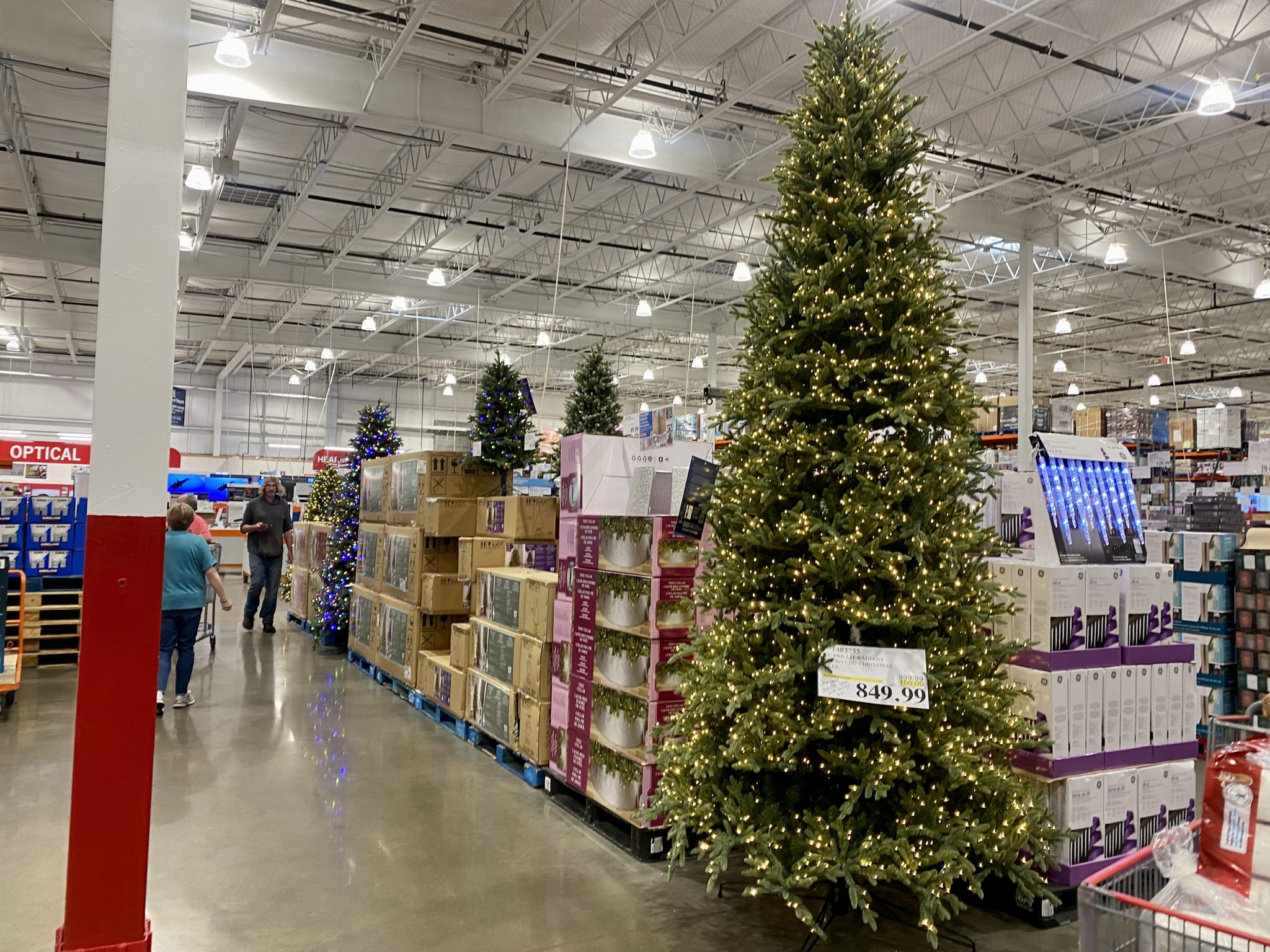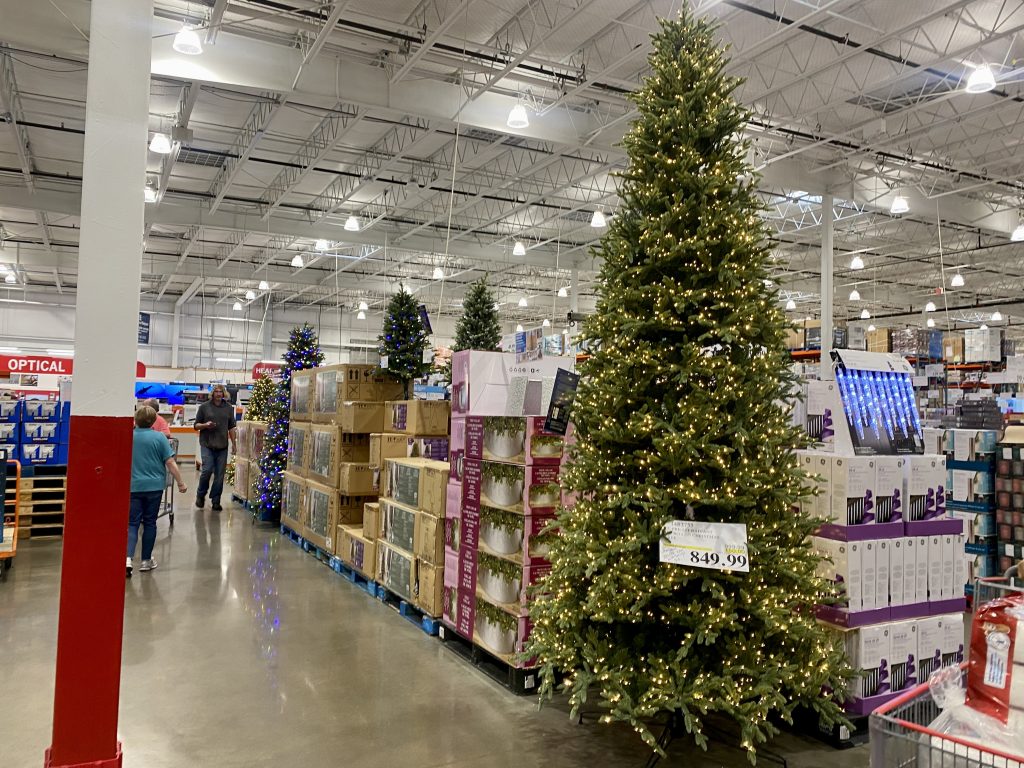 13 Festive Christmas Finds at Costco
Target Holiday Finds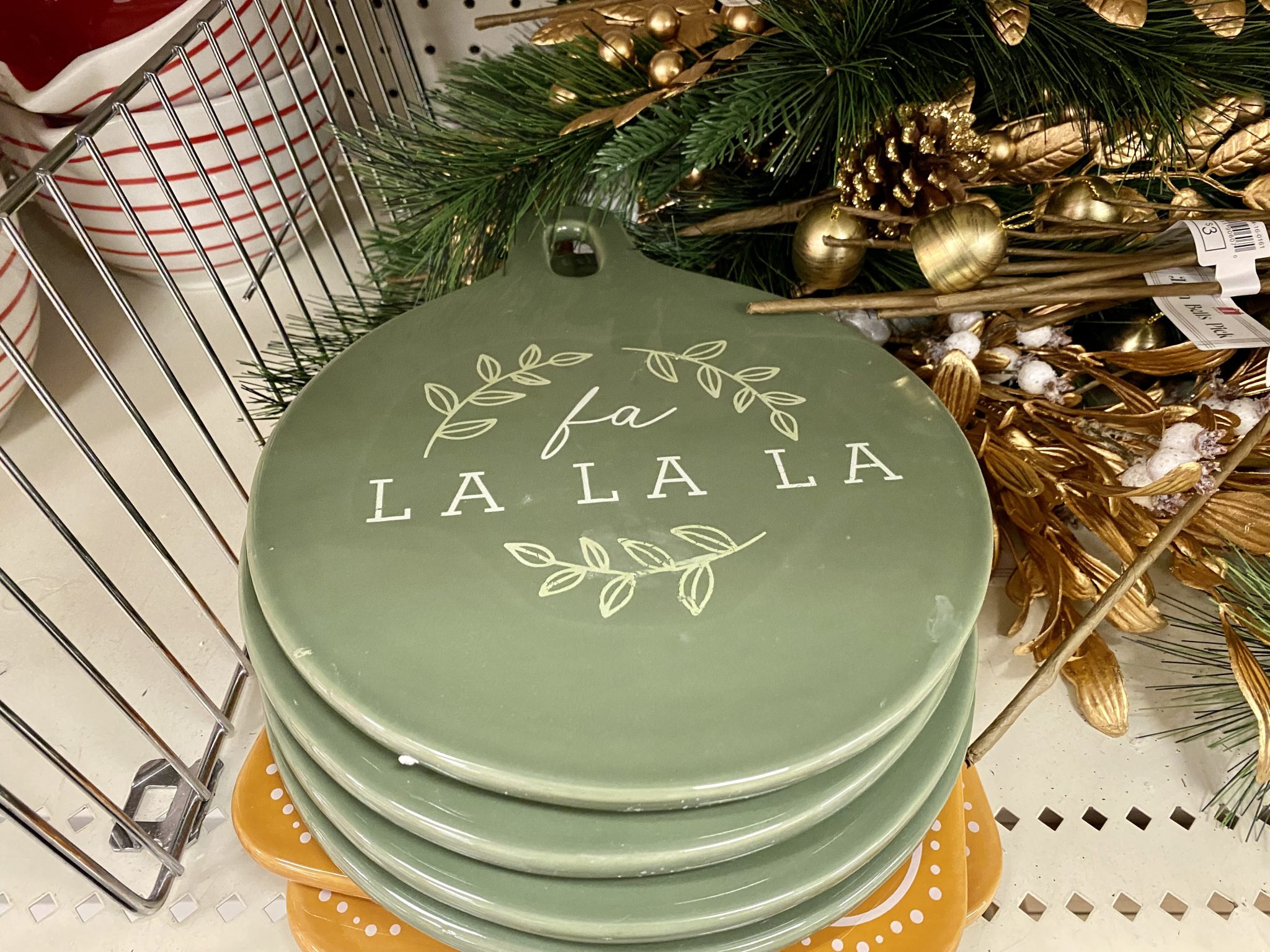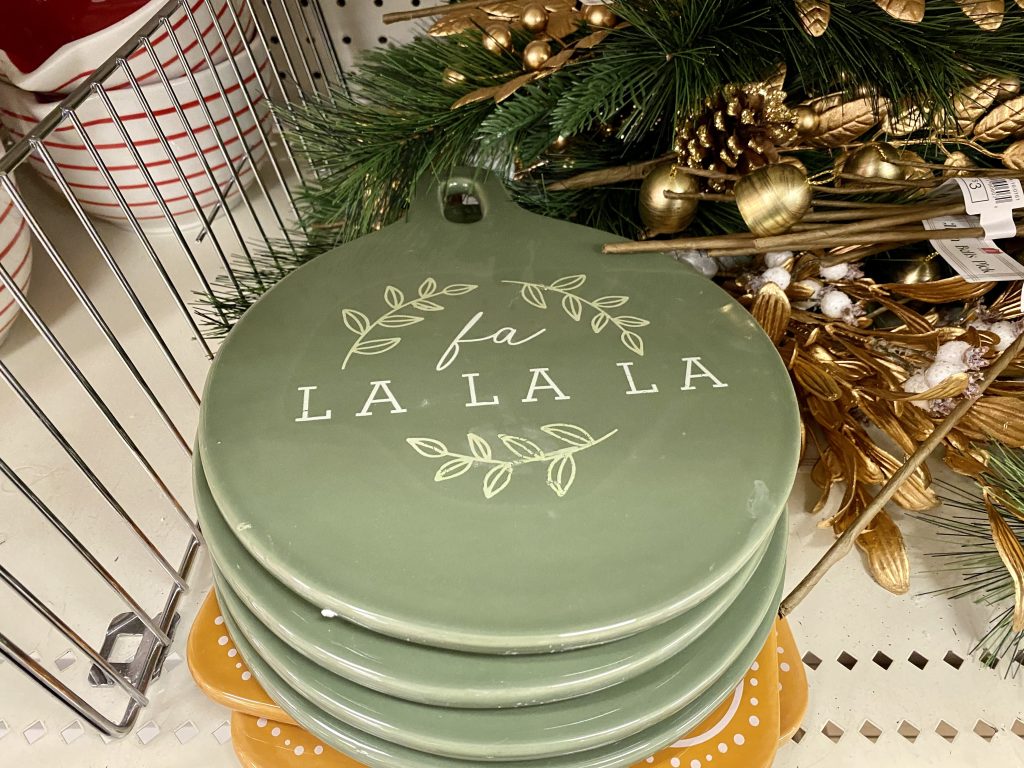 14 Holiday Picks at Target Dollar Spot-Starting at $3!
Sam's Club Holiday Finds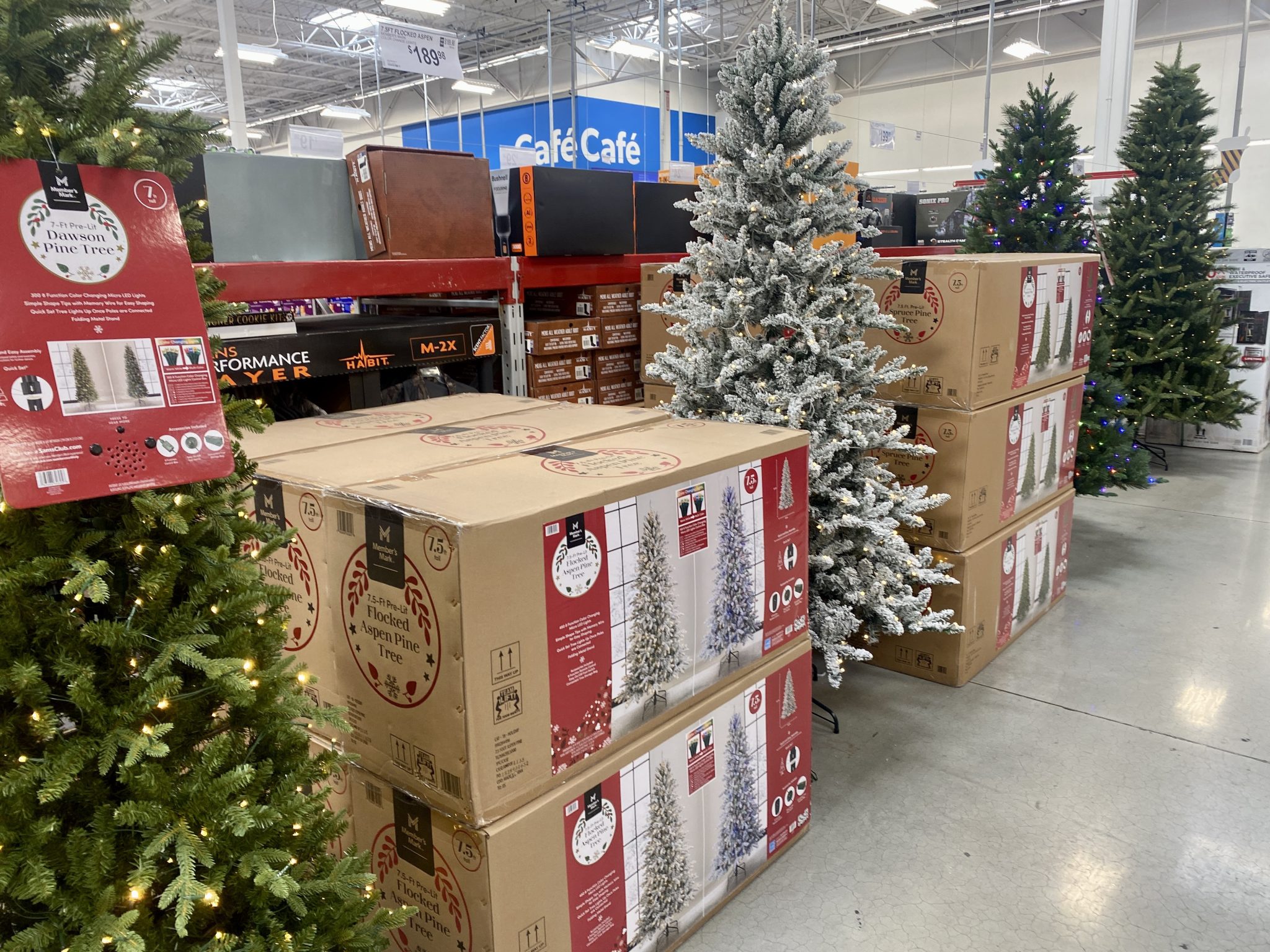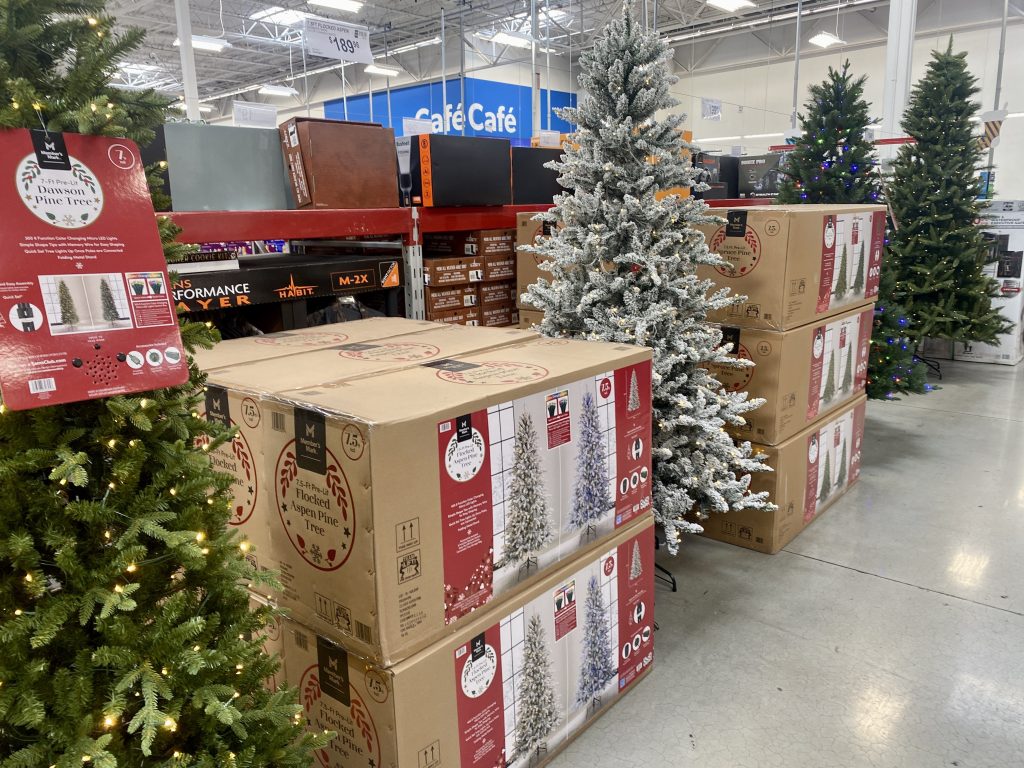 Deck The Halls with Sam's Club: 13 Best Holiday Finds
ALDI Christmas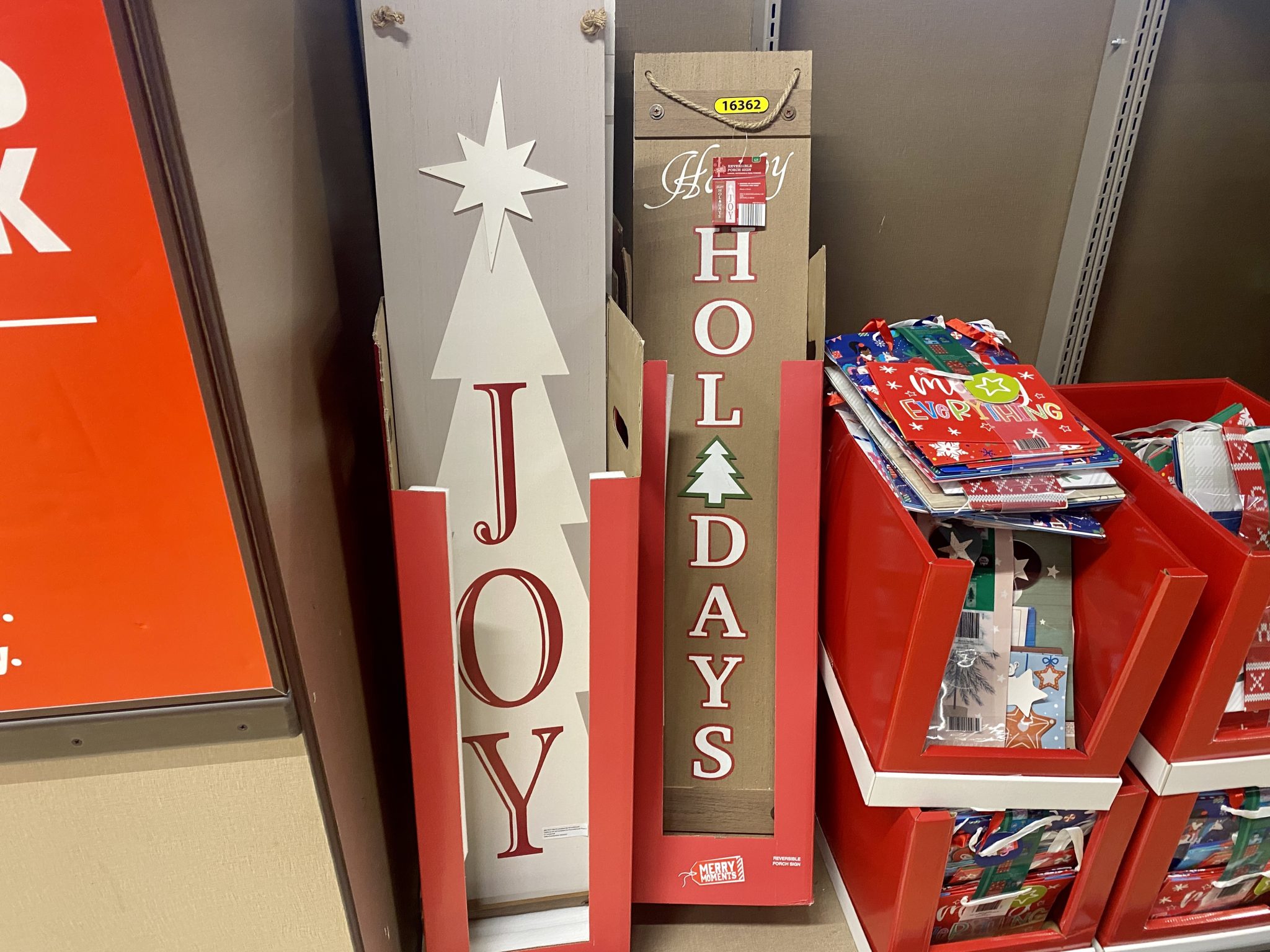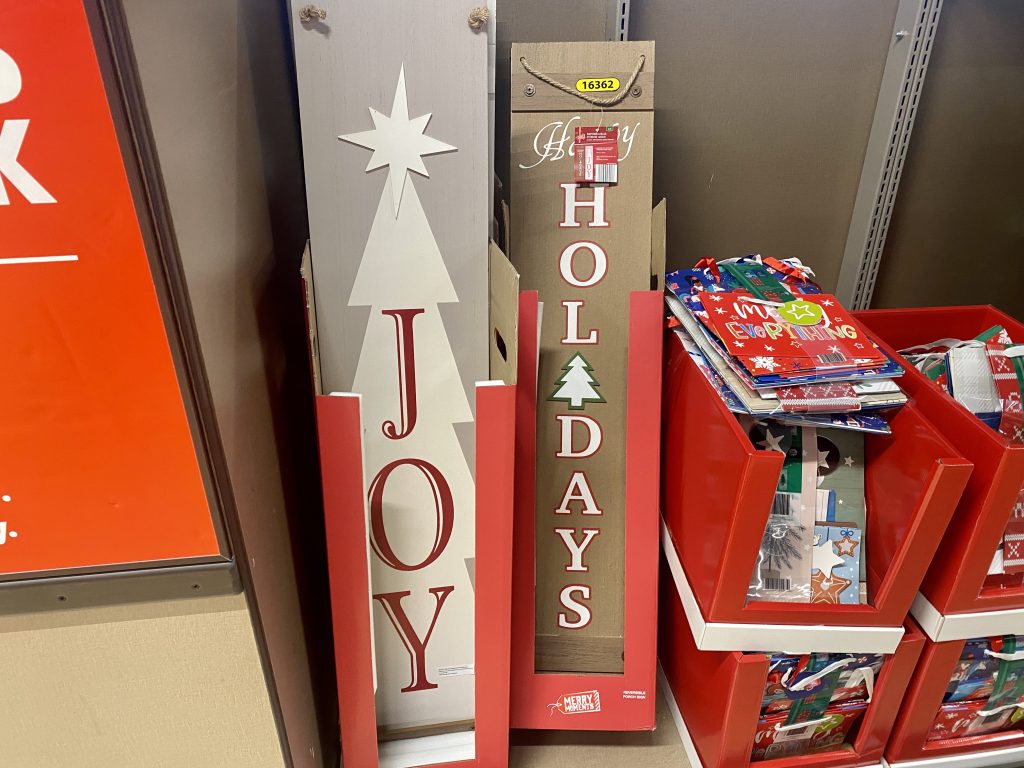 25 ALDI Christmas Finds: Decor, Gifts and More
Big Lots Home Decor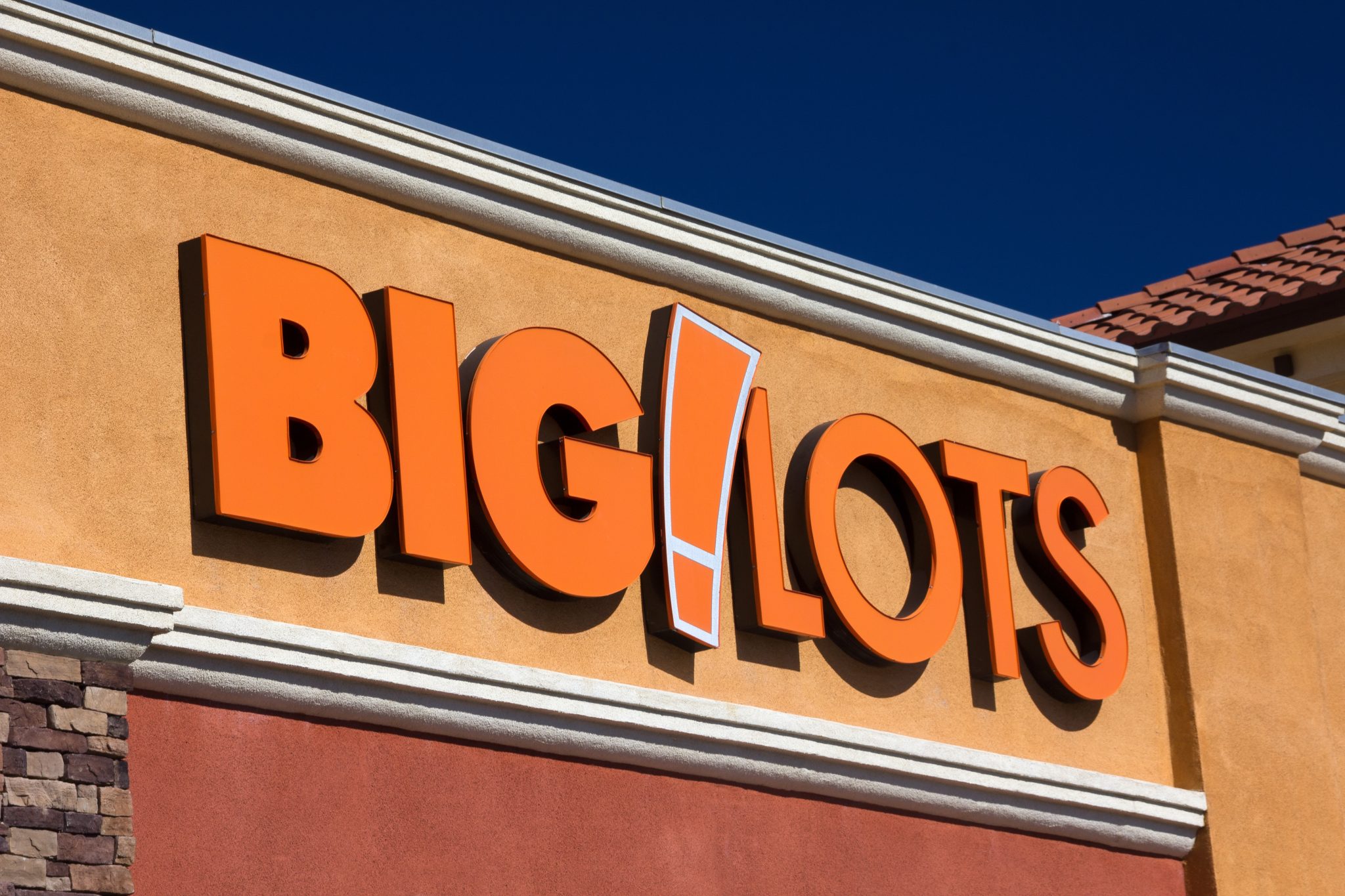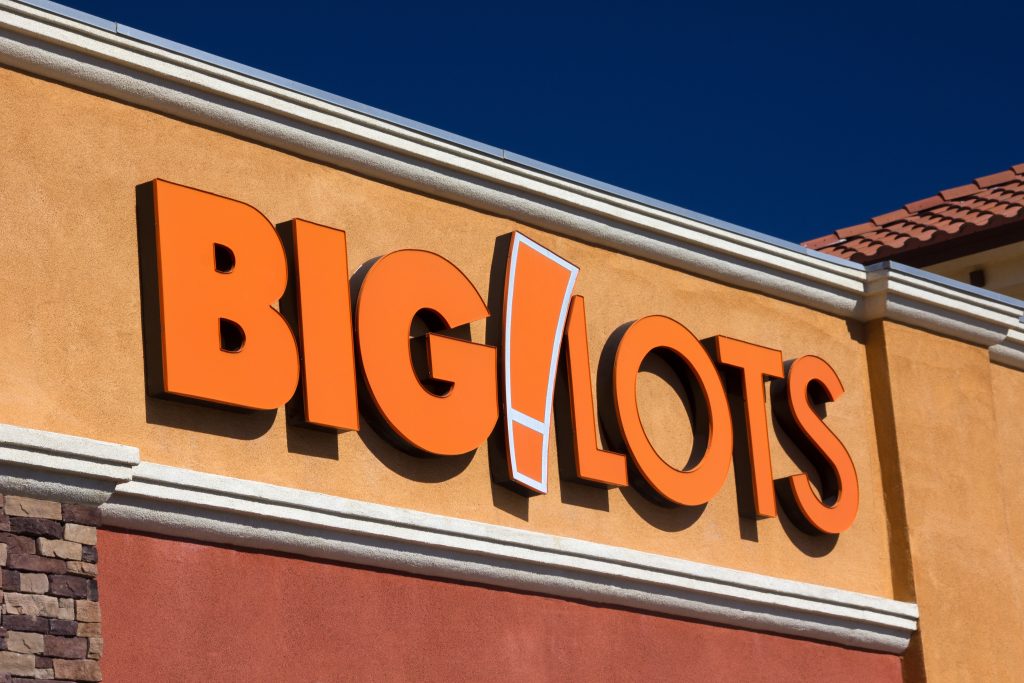 Big Lots Budget Decor: 13 Finds You Shouldn't Overlook
Author: Natasha Newton (Natasha's Southern Flavor)
Natasha is the founder of Natasha's Southern Flavor. She has a passion for sharing delicious family friendly low-carb recipes that are easy to make and use readily accessible ingredients. Natasha has published three bestselling cookbooks. Her books and recipes have been featured by CNET, Delish, Mindbodygreen, Parade and Women's Health. She enjoys traveling and spending time with her husband, two adult children, and three furbabies.
Read more about Natasha here.