Affordable Fall Decor at Big Lots: 13 Favorite Finds
This post may contain affiliate links.
Fall is in the air, and there's no better way to embrace the season's cozy charm than by sprucing up your home with affordable autumn decor. Here are our 13 favorite finds, from welcoming front porch decorations to beautiful tabletop accents and fall candles. Transform your space into a cozy autumn retreat without breaking the bank!
Throw Pillows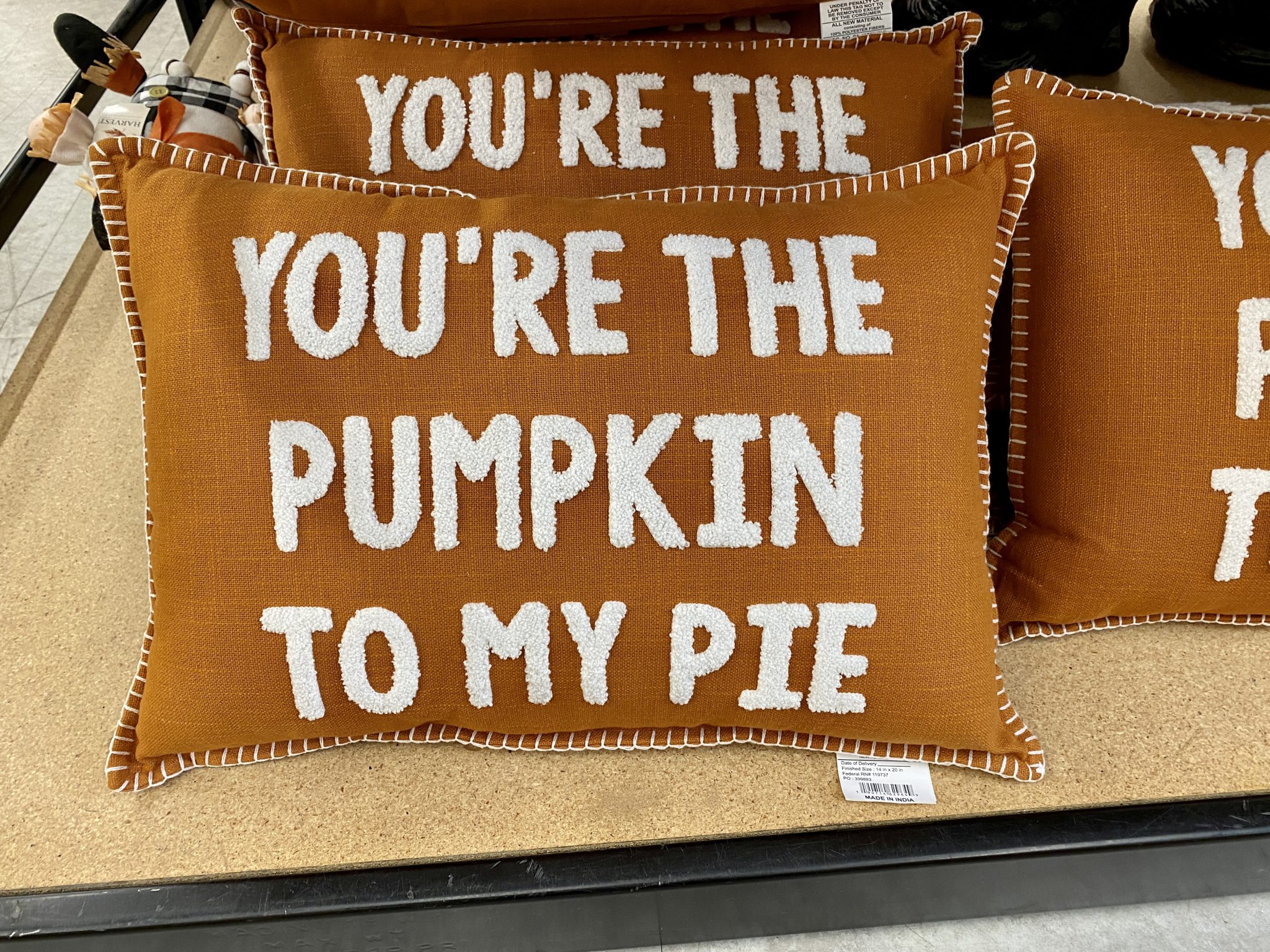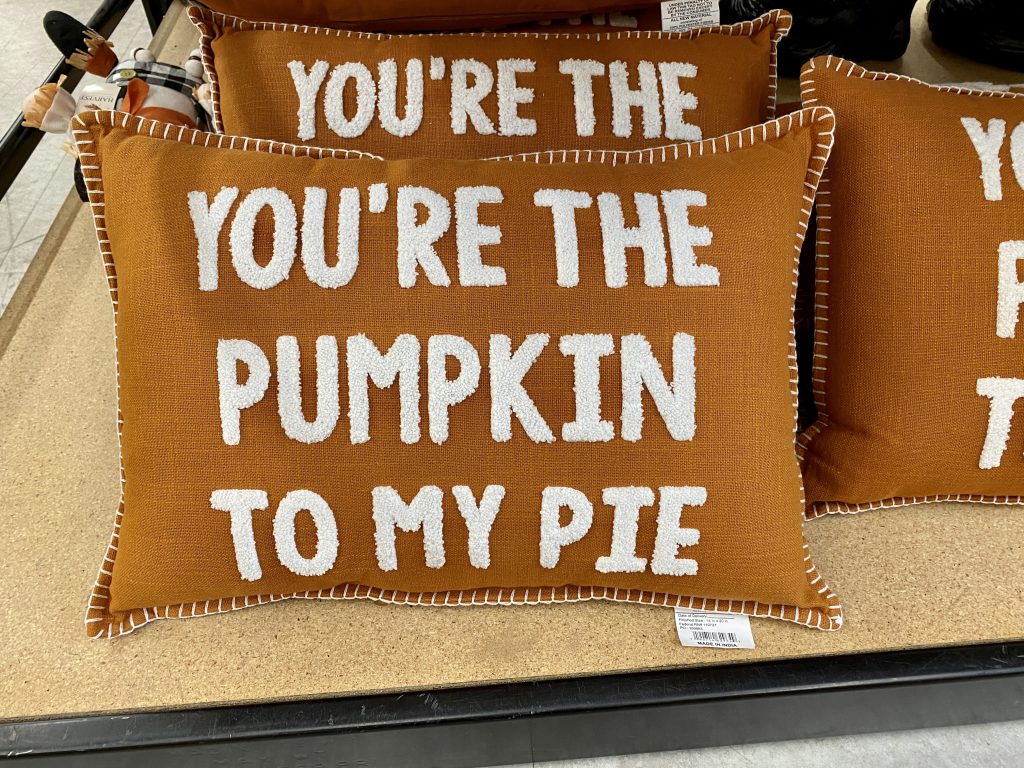 Fall throw pillows are a quick and easy way to refresh your living space, with cozy and stylish options that provide both comfort and charm.
Welcome Signs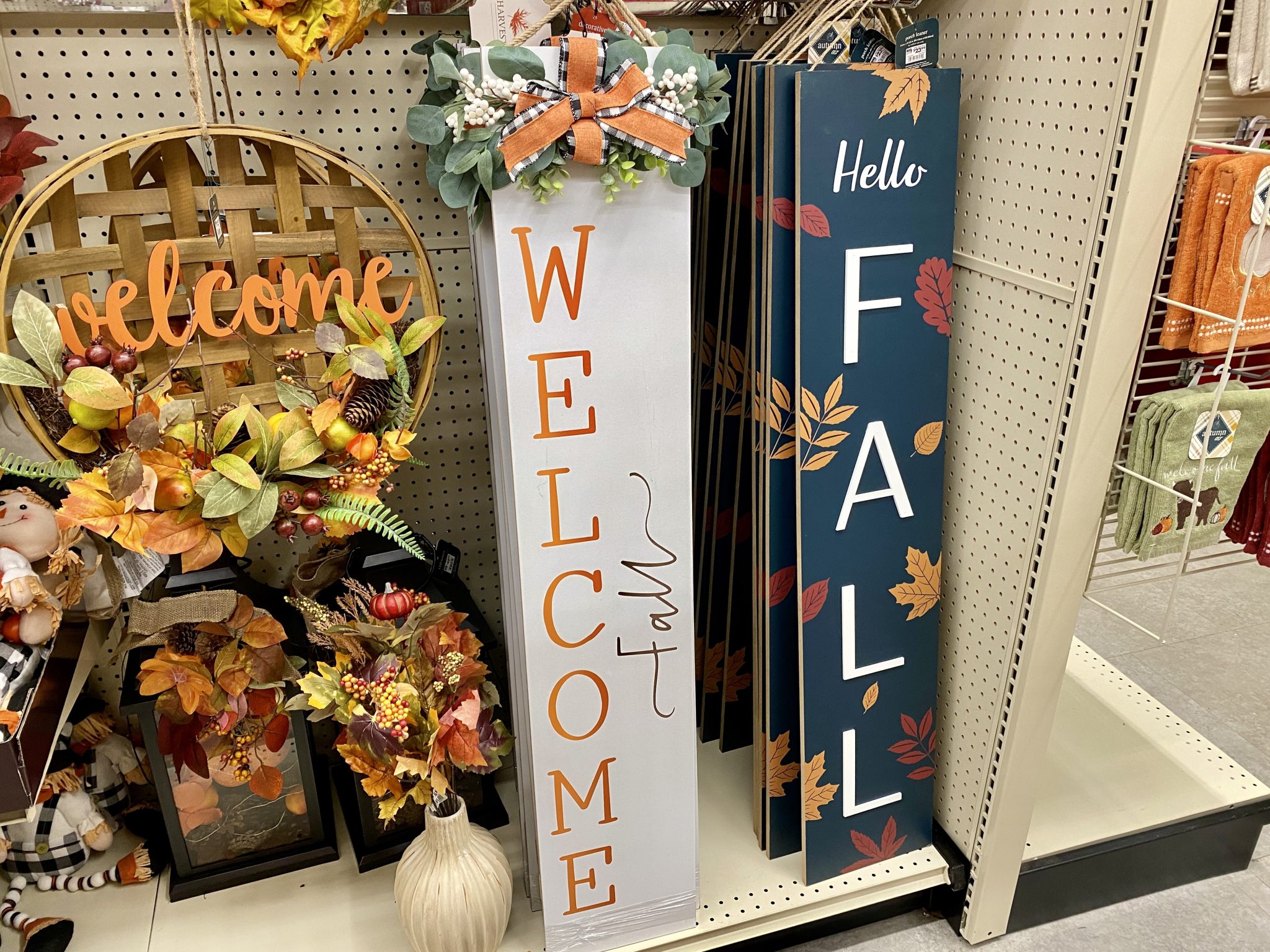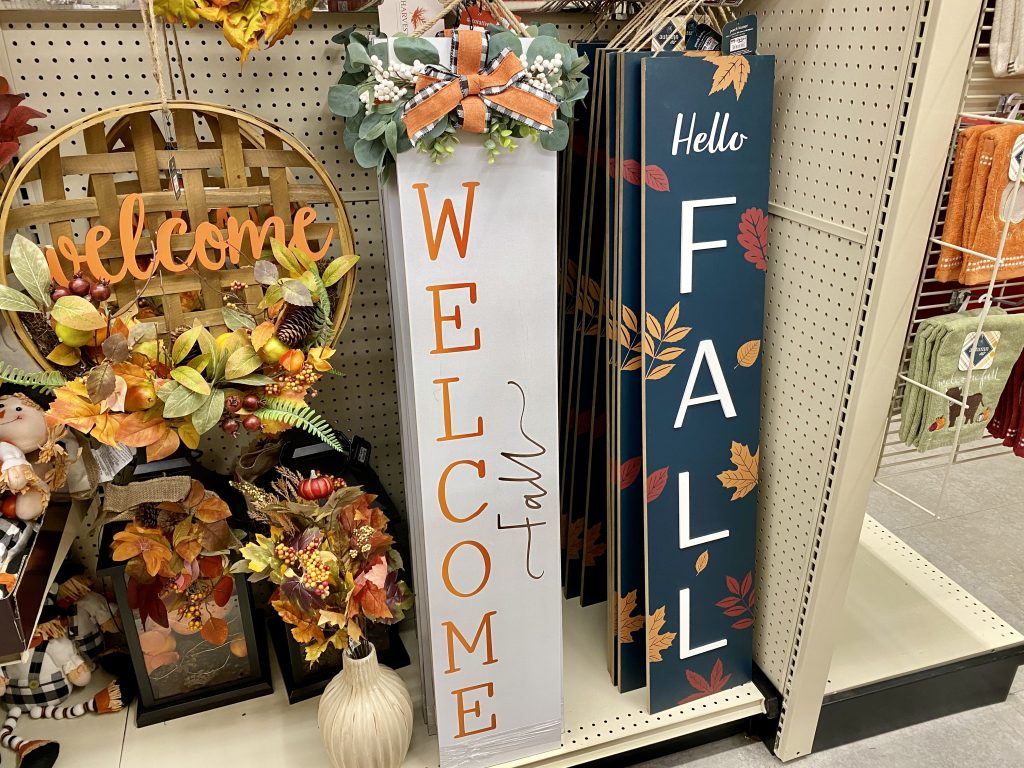 Welcome signs add a friendly touch to your front porch, creating a warm and inviting atmosphere for your home. They would look great paired with fall flowers.
Table Linens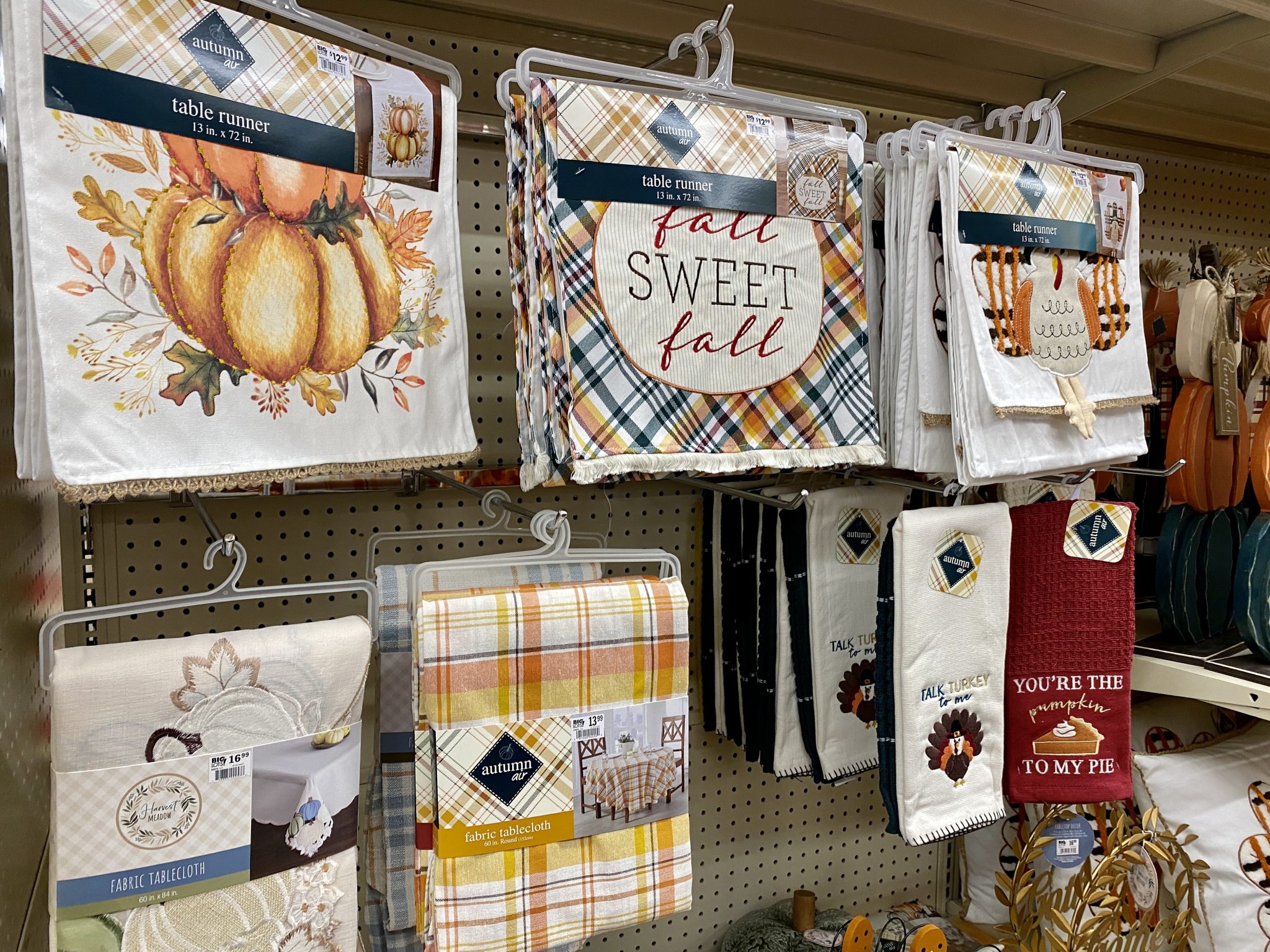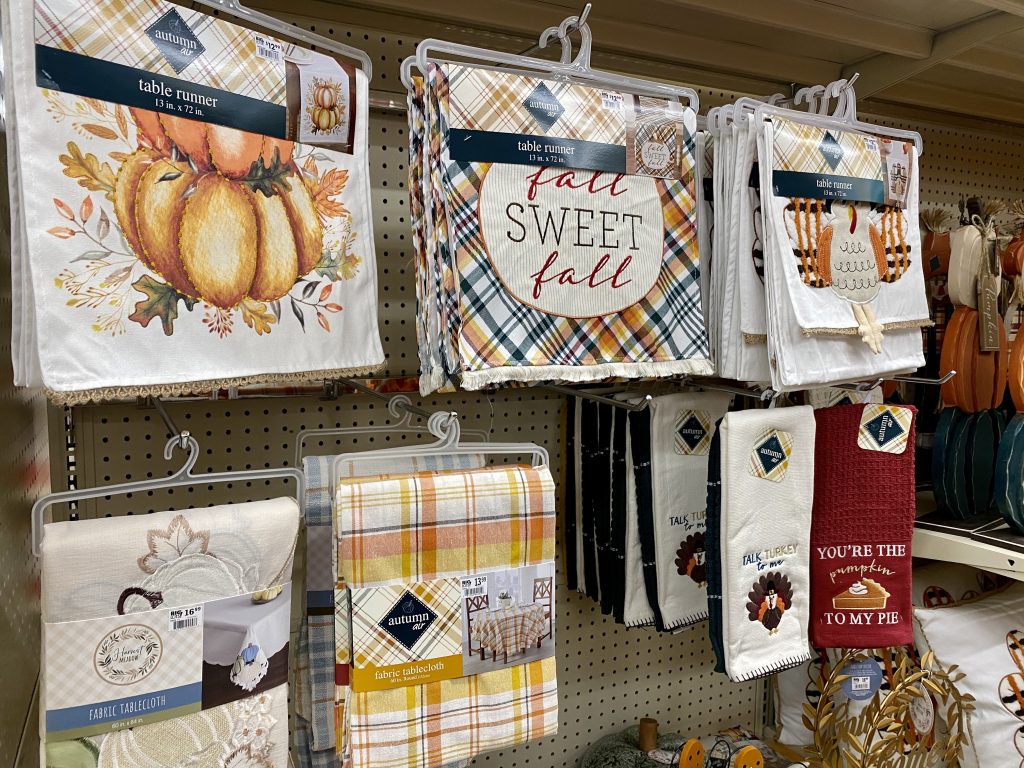 Make your autumn gatherings memorable with cozy and stylish table linens.
Decorative Ladders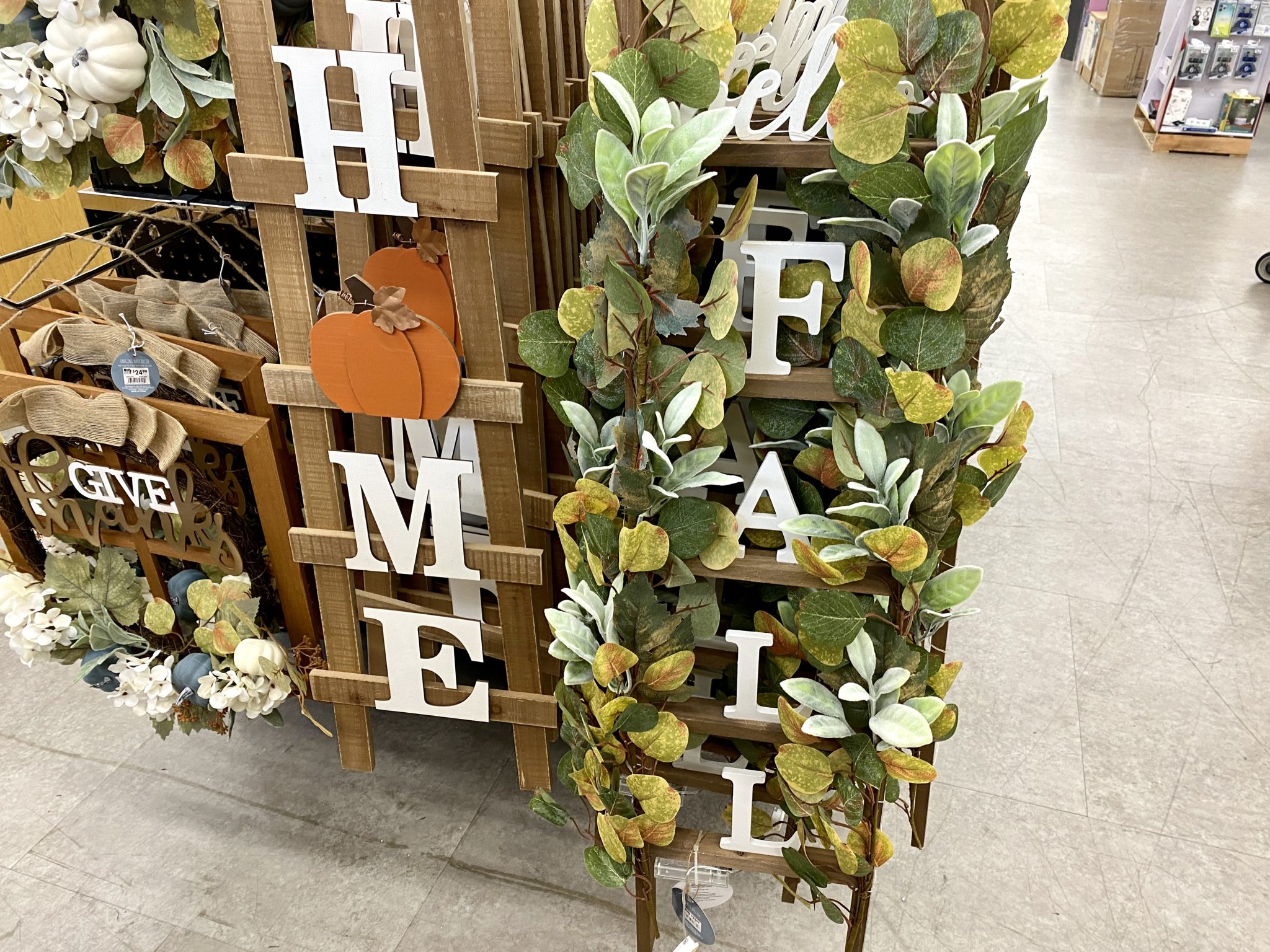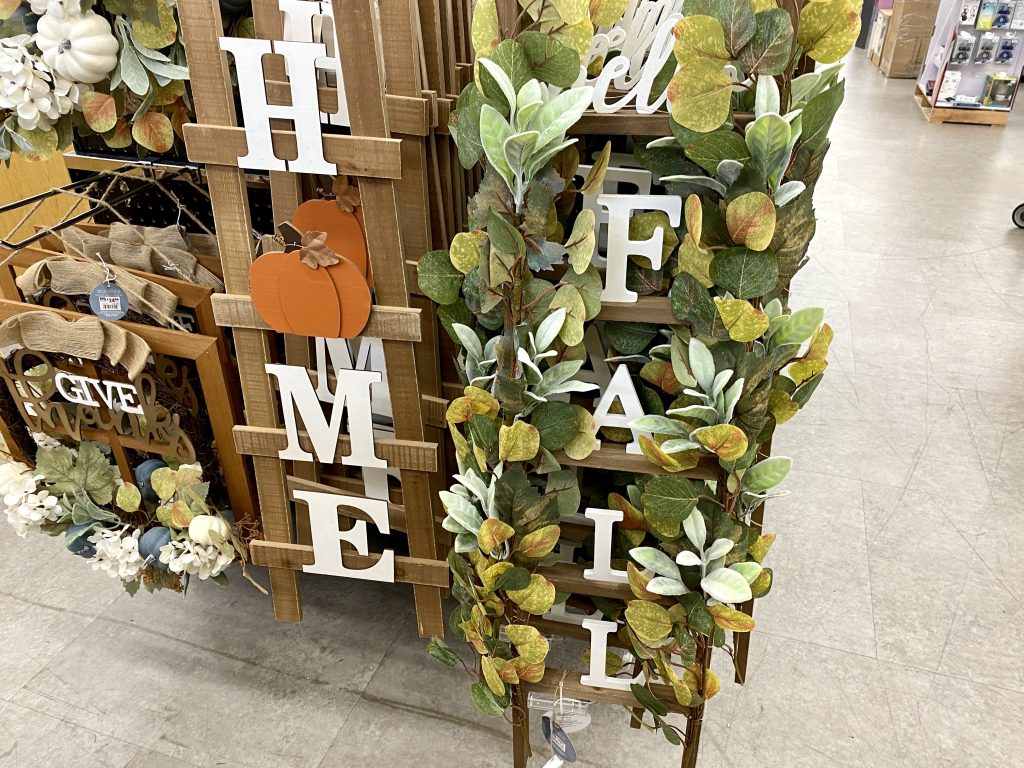 These smaller ladders are adorned with fall florals and words, adding a charming and creative touch to your autumn decor.
Wreaths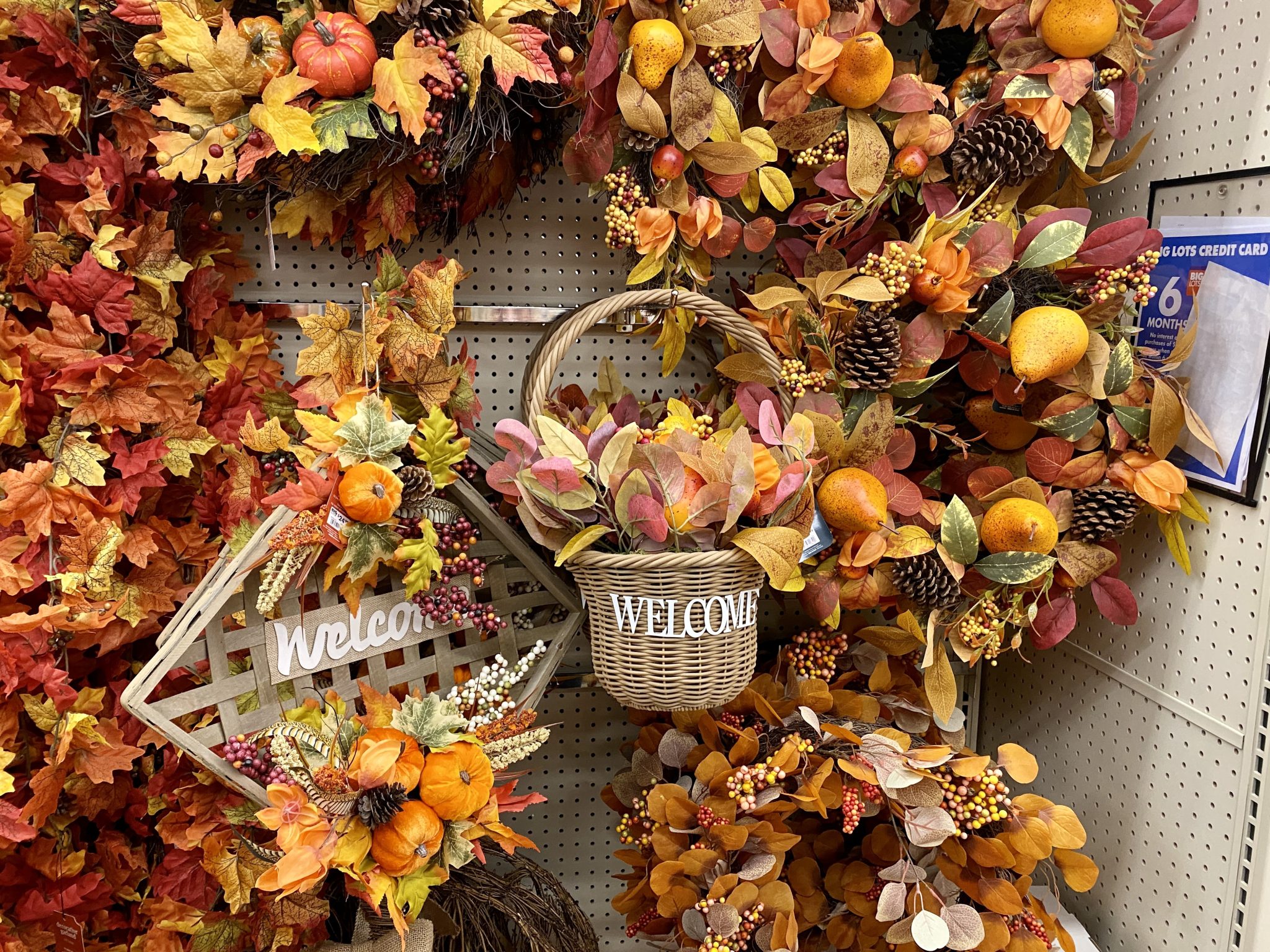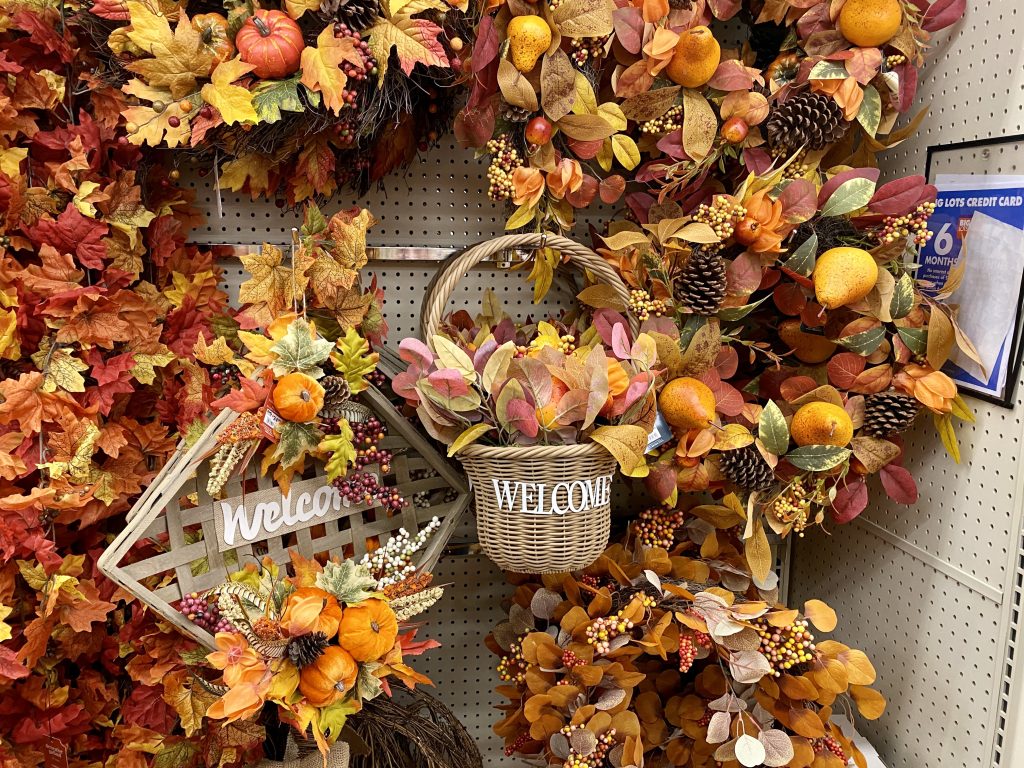 Wreaths are a classic fall decoration, offering a beautiful and seasonal welcome to all who approach your door.
Doormats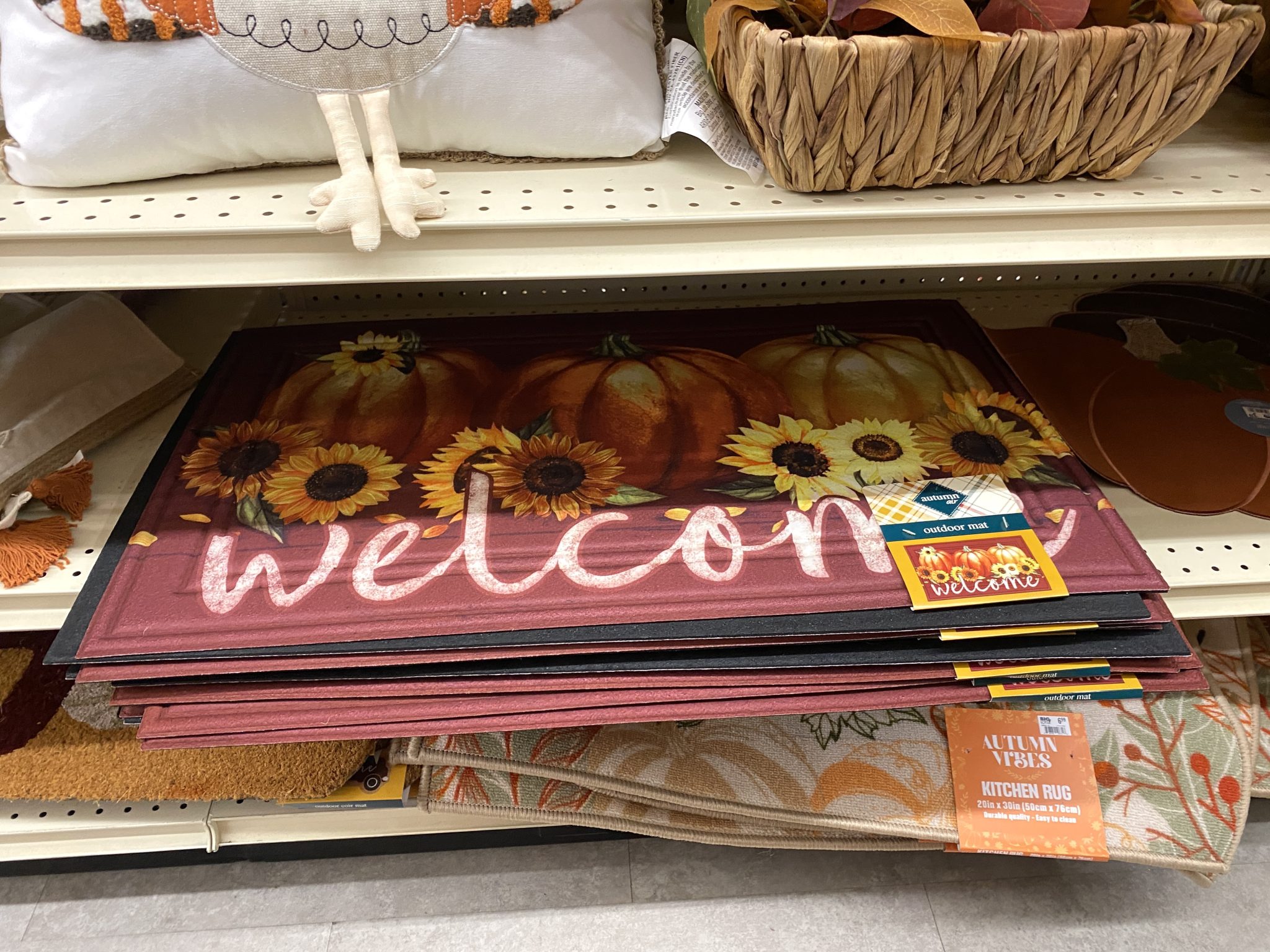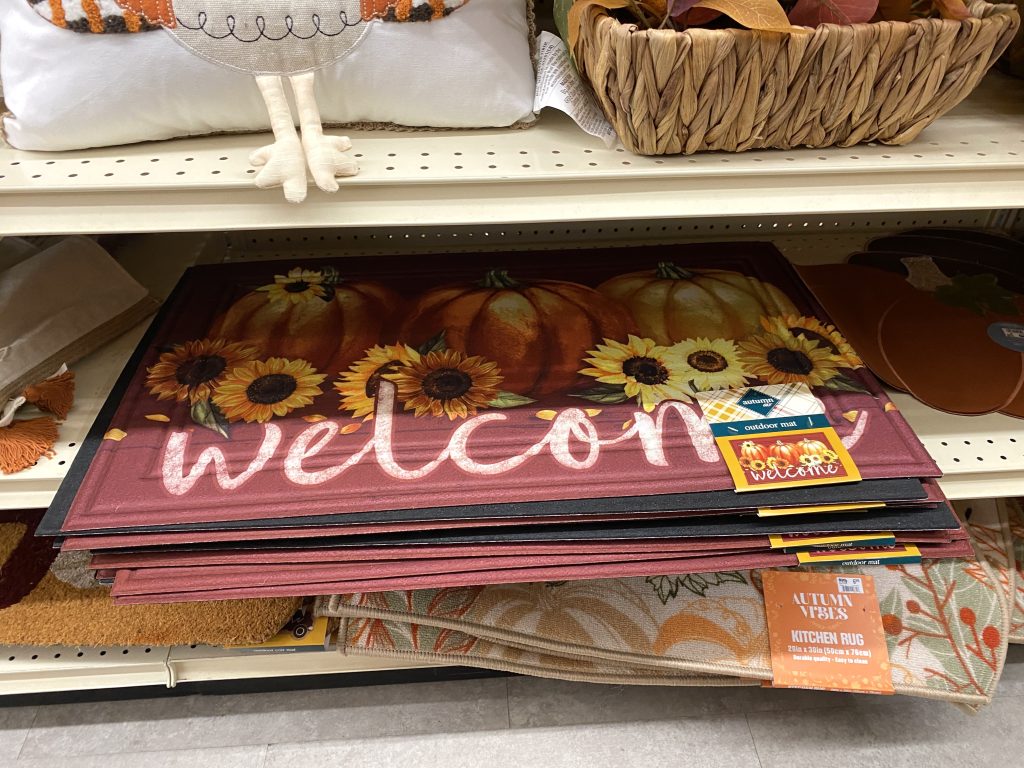 Doormats not only keep your entryway clean but also set the tone for your home's style, offering a warm welcome to all who arrive.
Topiaries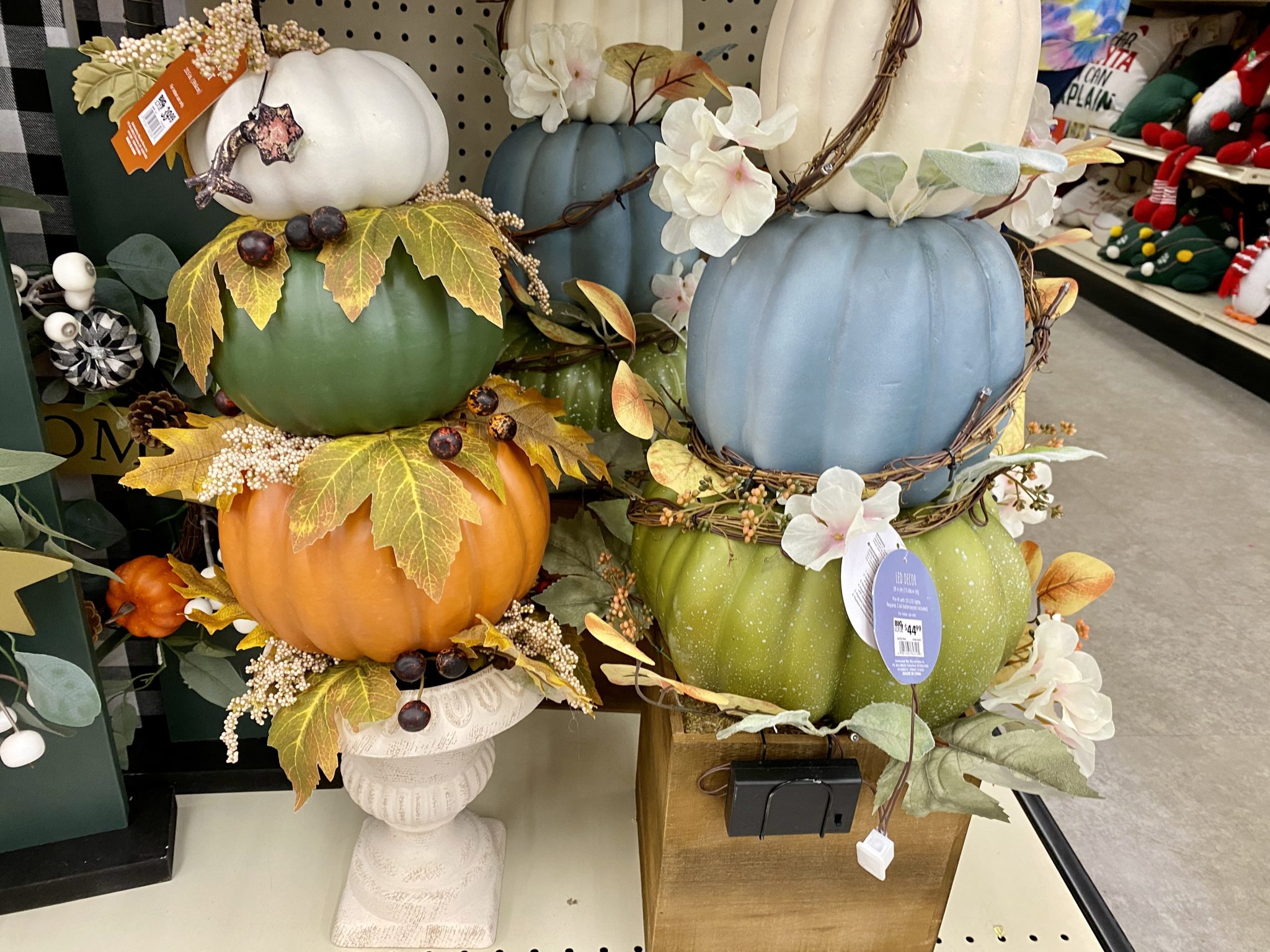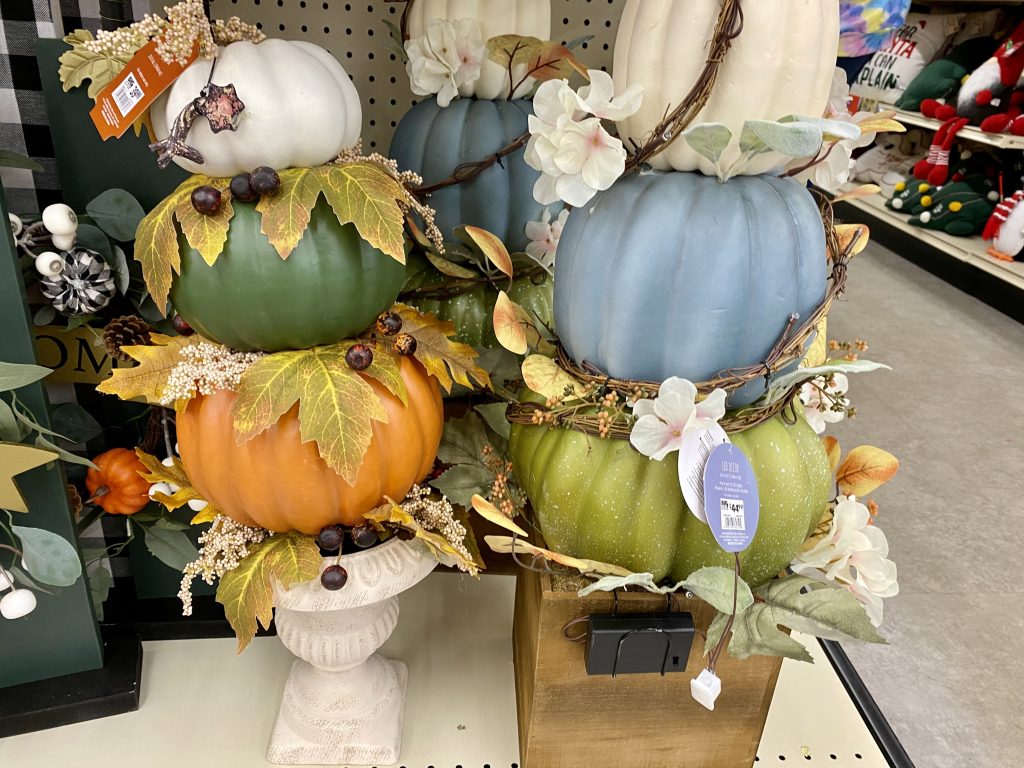 These pumpkin topiaries, perfect for indoor or porch decor, add festive autumn charm to any space.
Tabletop Topiaries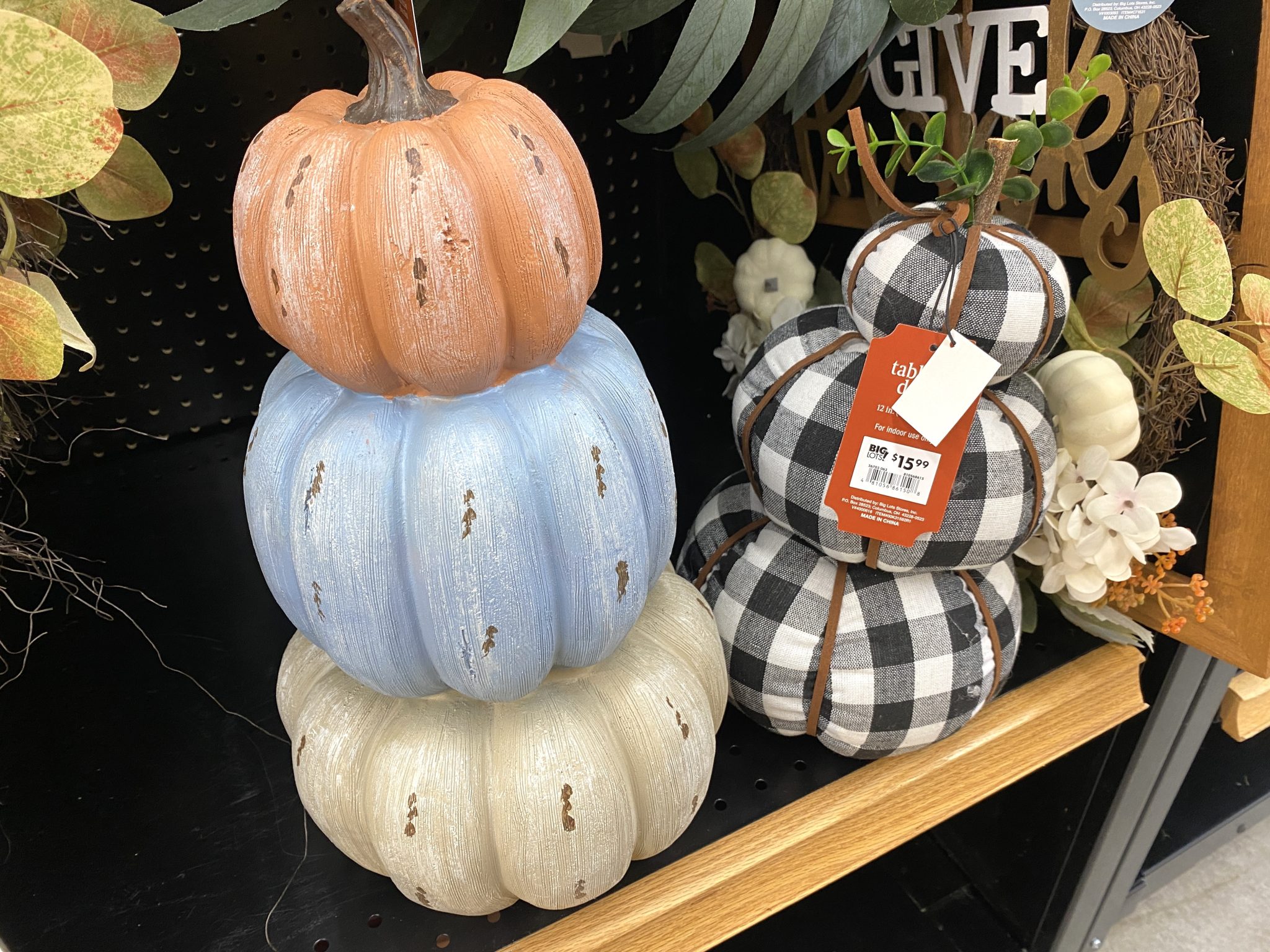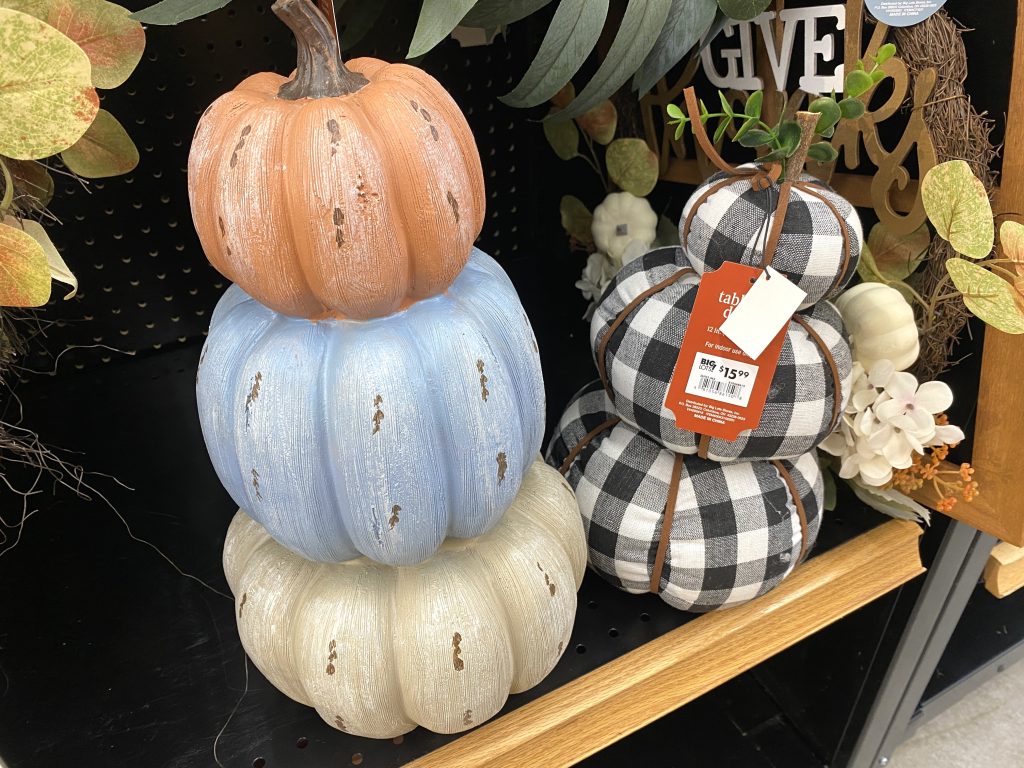 Tabletop pumpkin topiaries are an elegant addition to your home, bringing a touch of nature and sophistication to your decor.
Centerpieces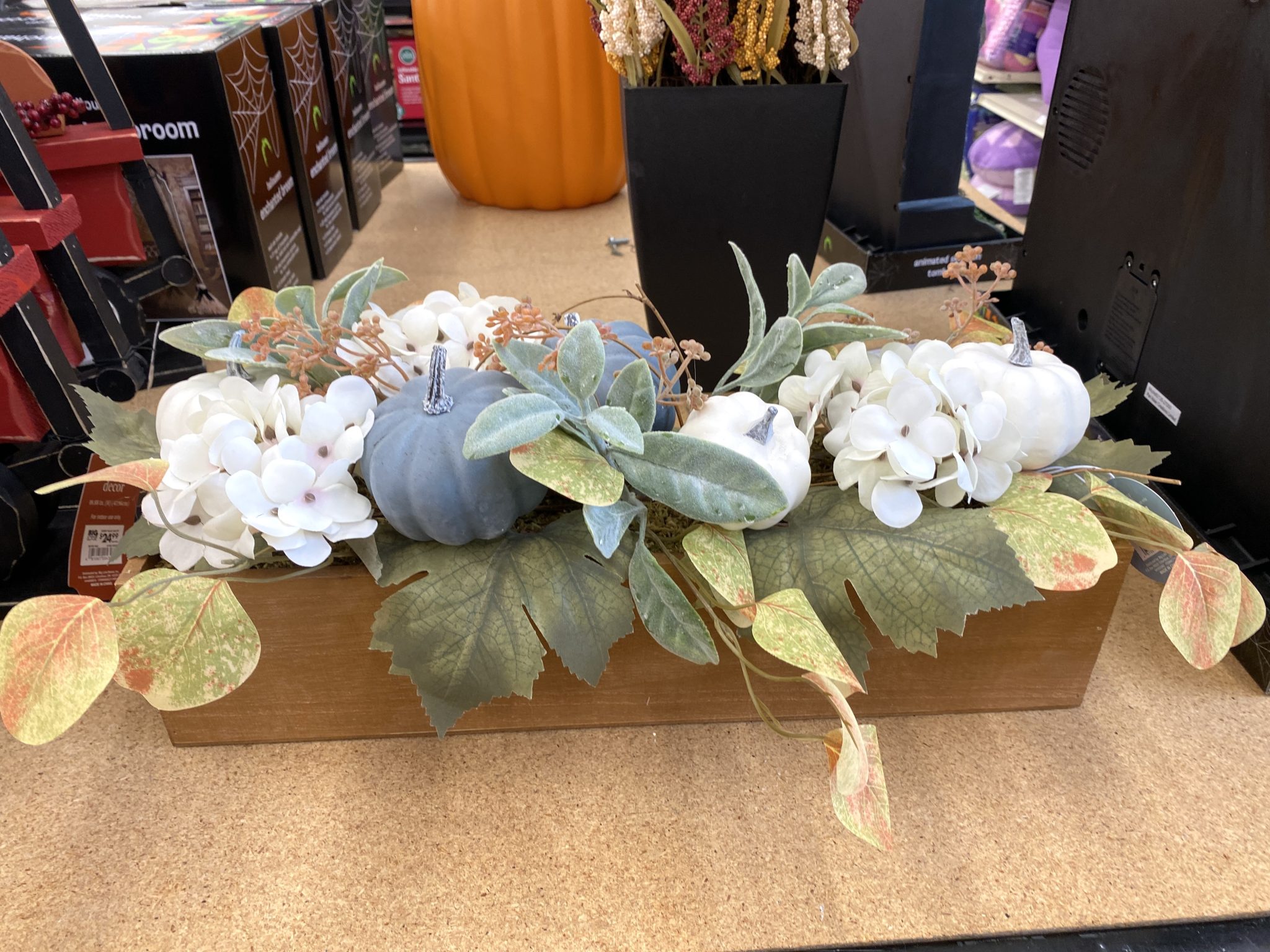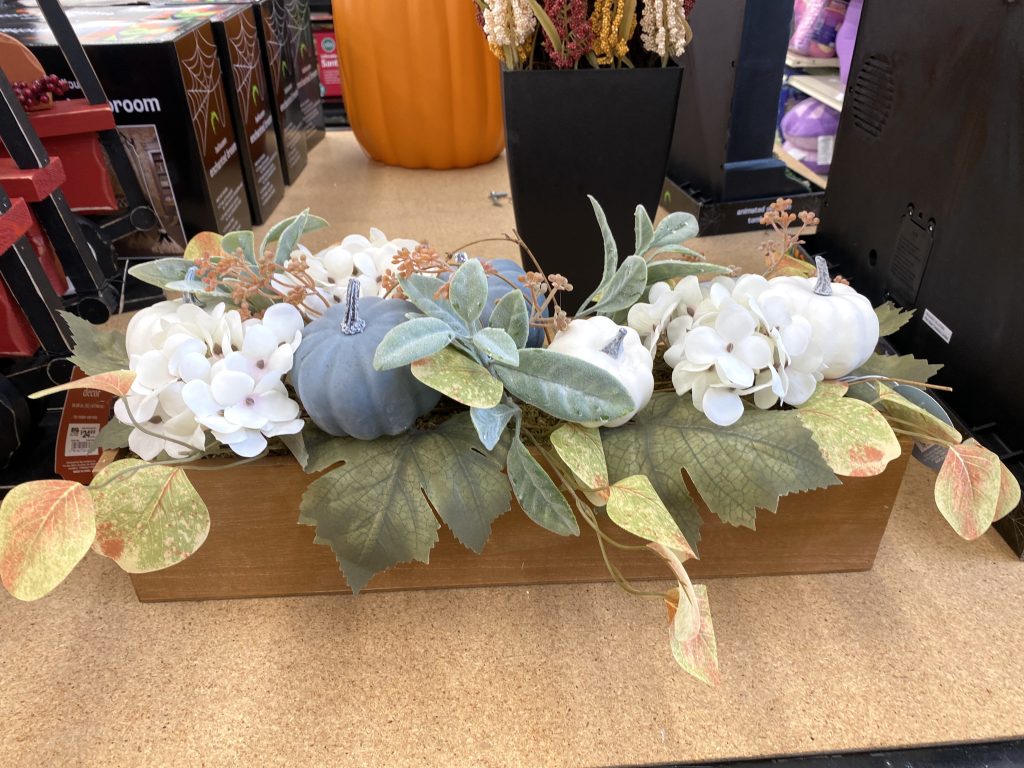 Prepare your Thanksgiving table with centerpieces that add an eye-catching focal point to your dining table, providing a beautiful and festive touch for your autumn meals.
Monogrammed Pumpkins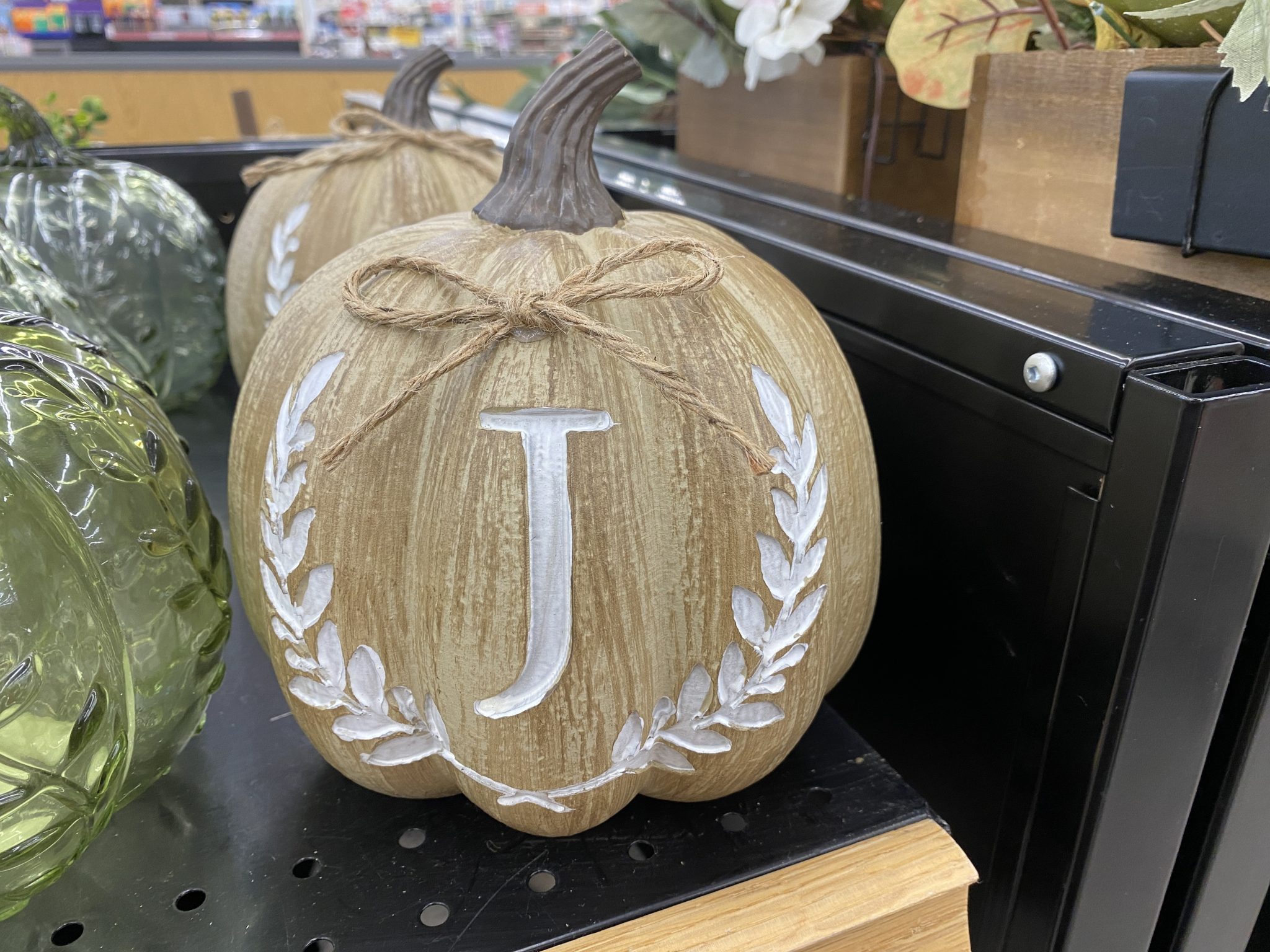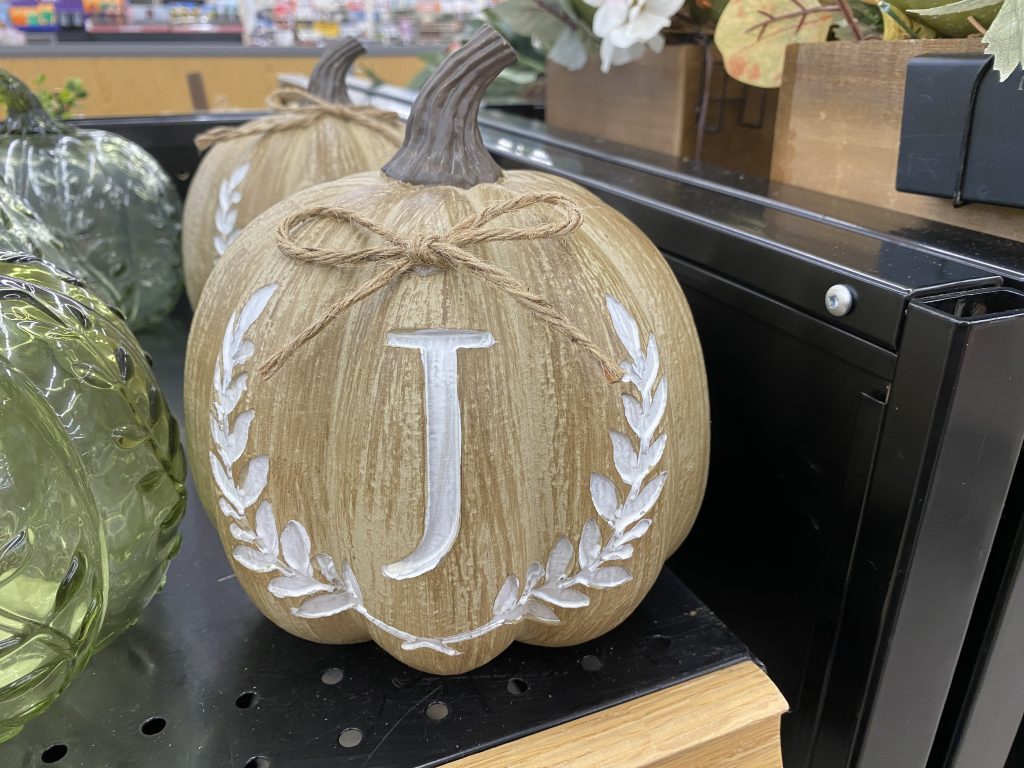 For those who love personalized decor, these monogrammed pumpkins are a trendy fall decoration, adding a touch of uniqueness to your seasonal decor.
Candles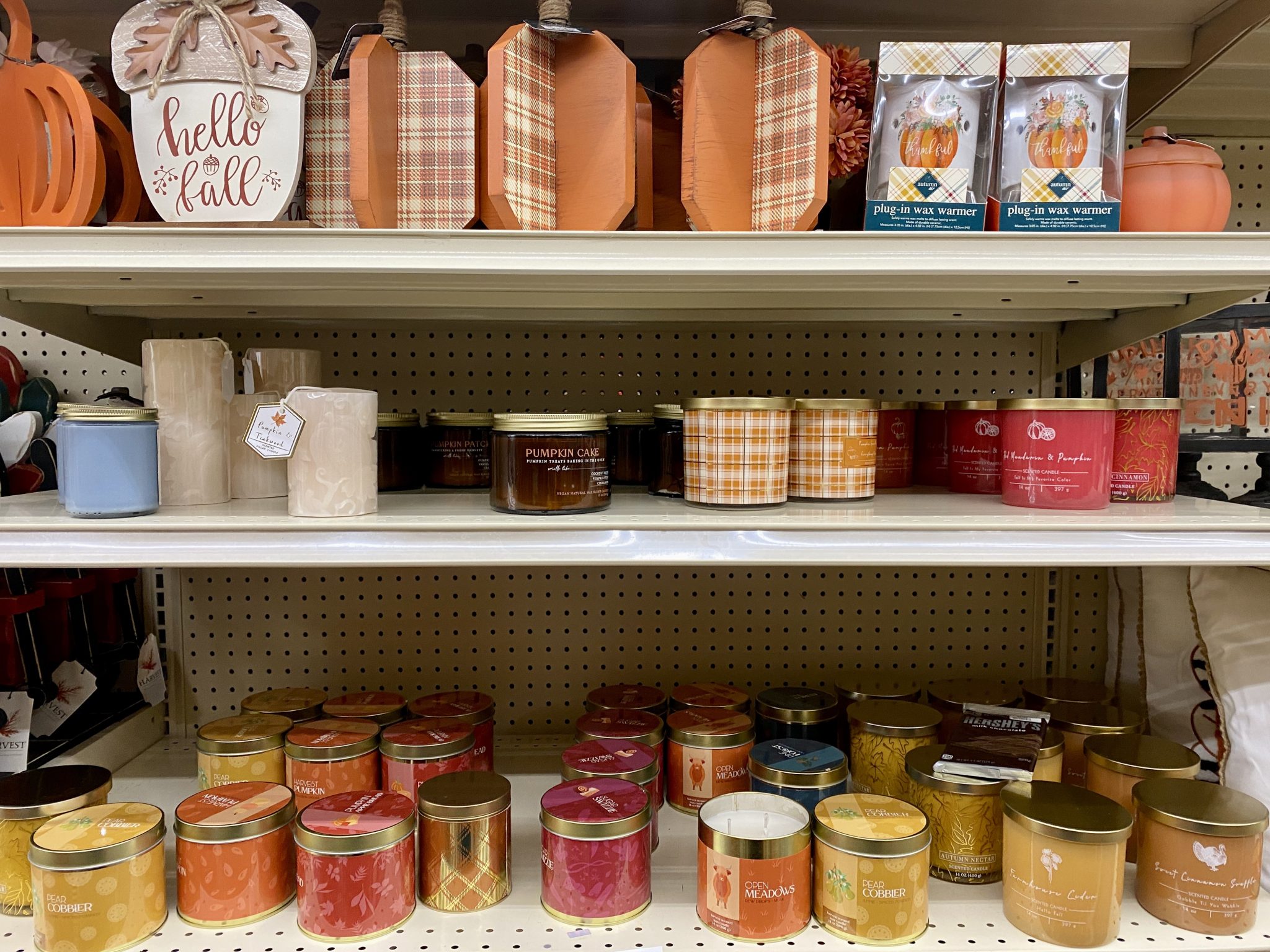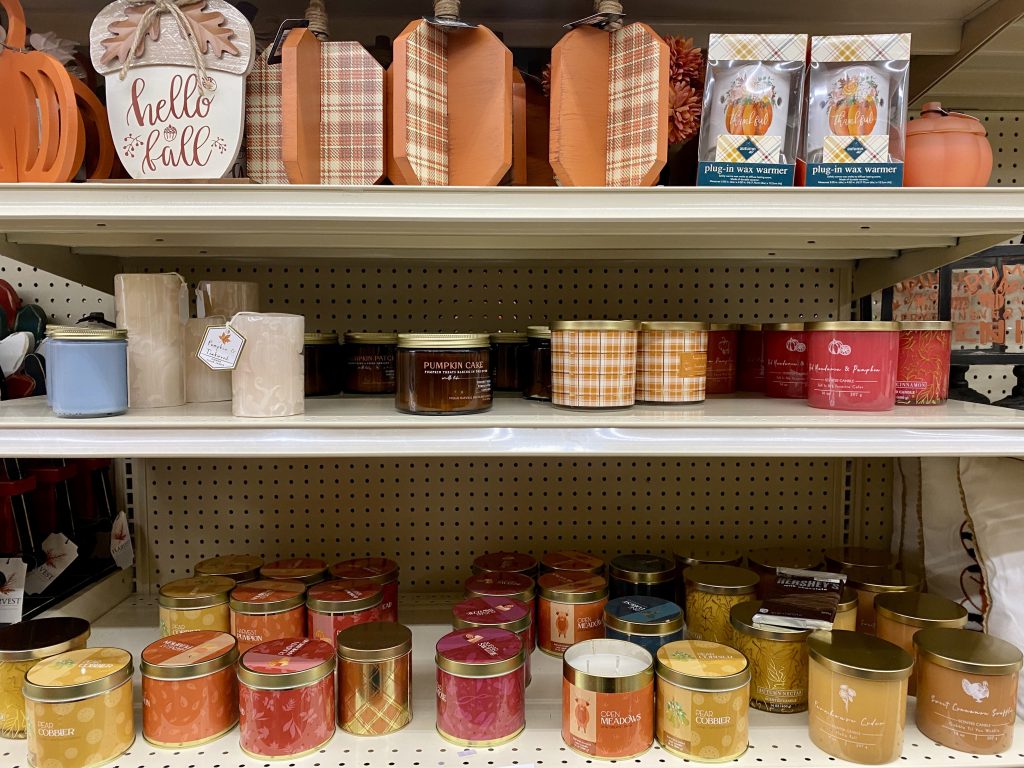 Fall candles infuse your space with the delightful scents of the season, creating a cozy ambiance perfect for chilly evenings.
Faux Arrangements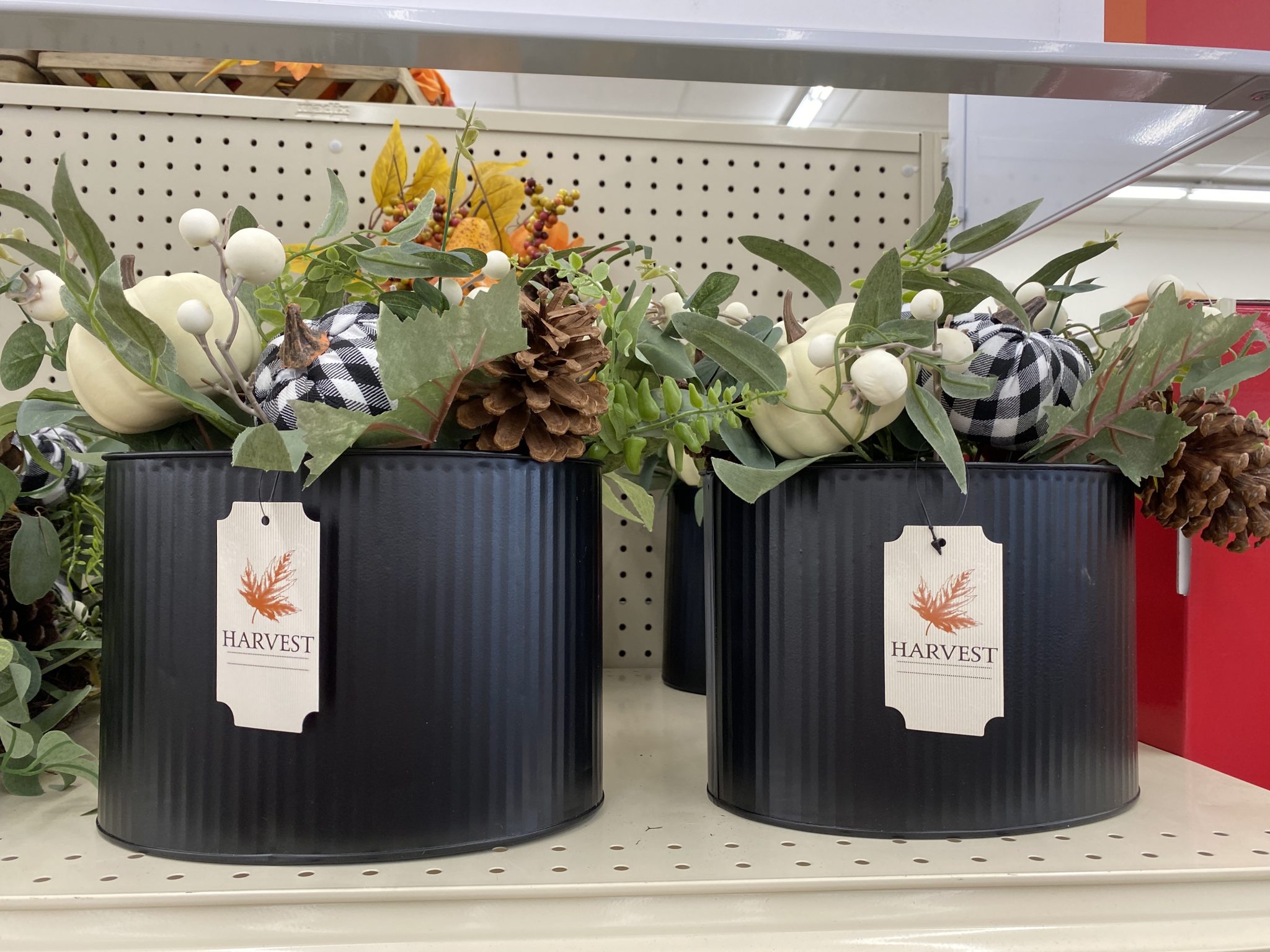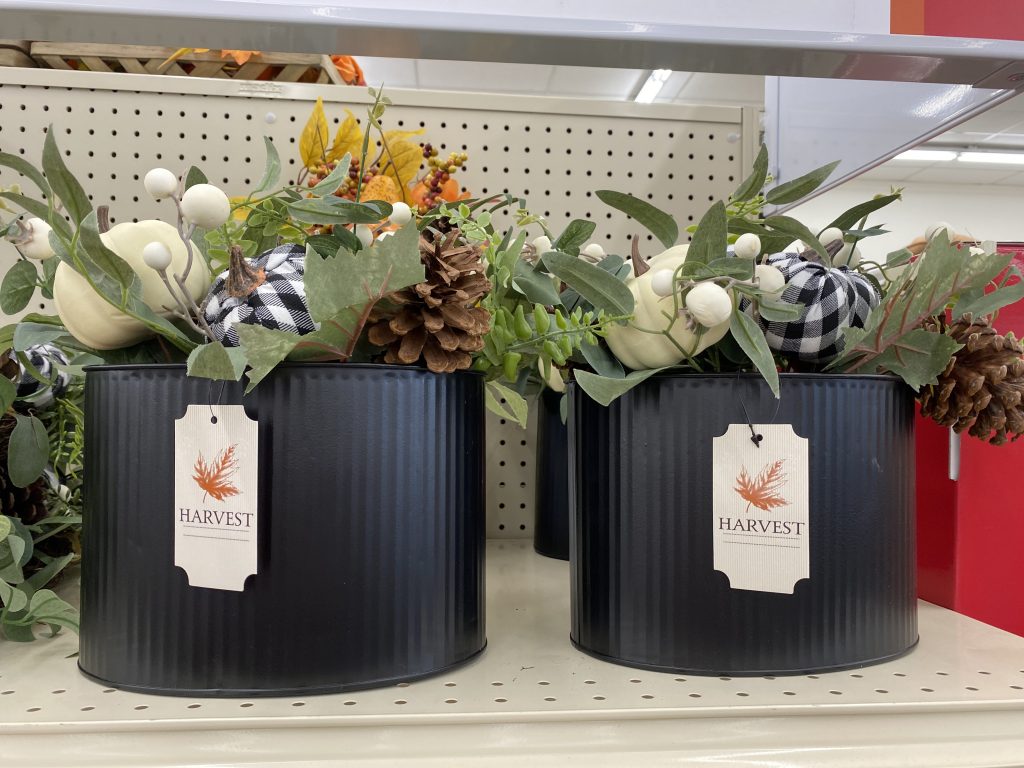 Faux potted arrangements bring the beauty of fall foliage indoors, offering low-maintenance and long-lasting decor for your home.
Wall Signs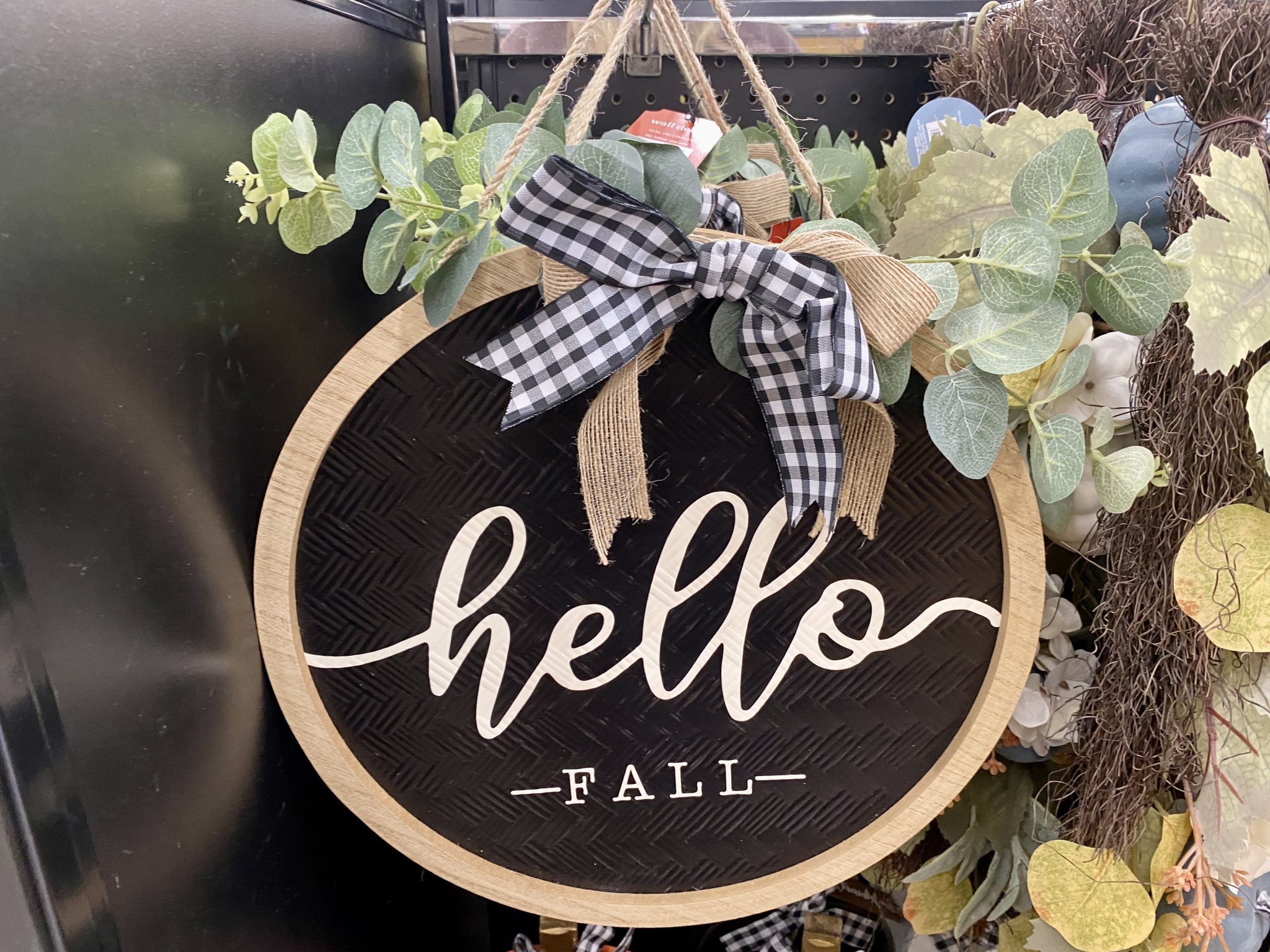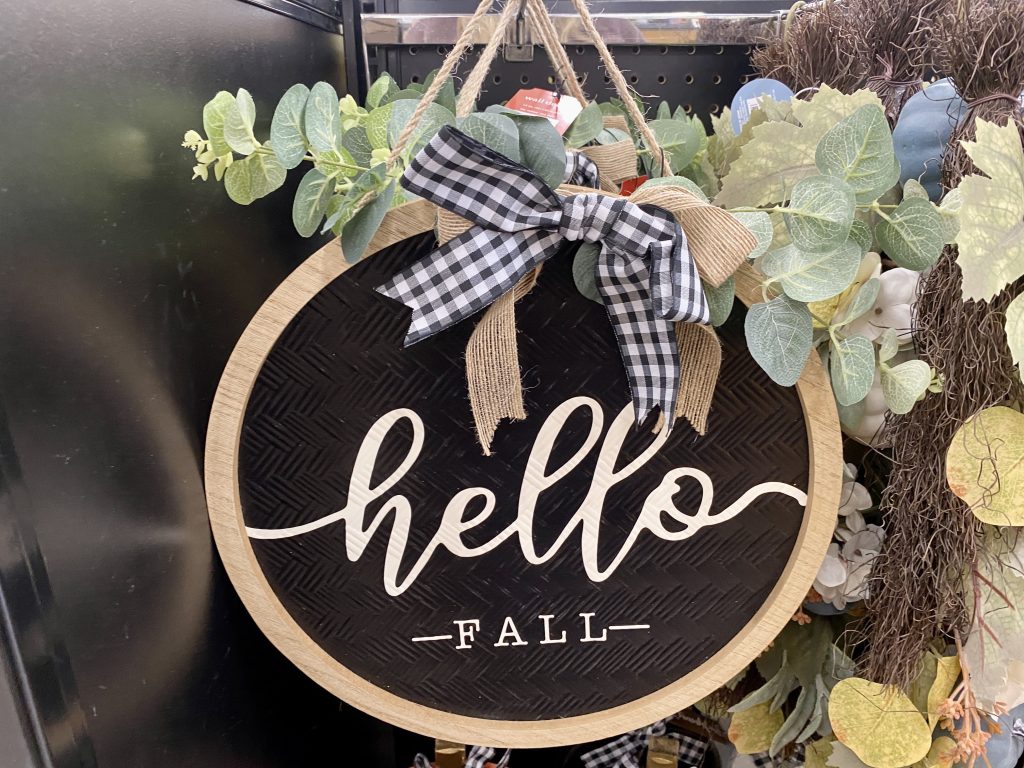 Wall signs add a personalized touch to your home decor, with options that range from inspirational messages to festive greetings.
Fall Decor at ALDI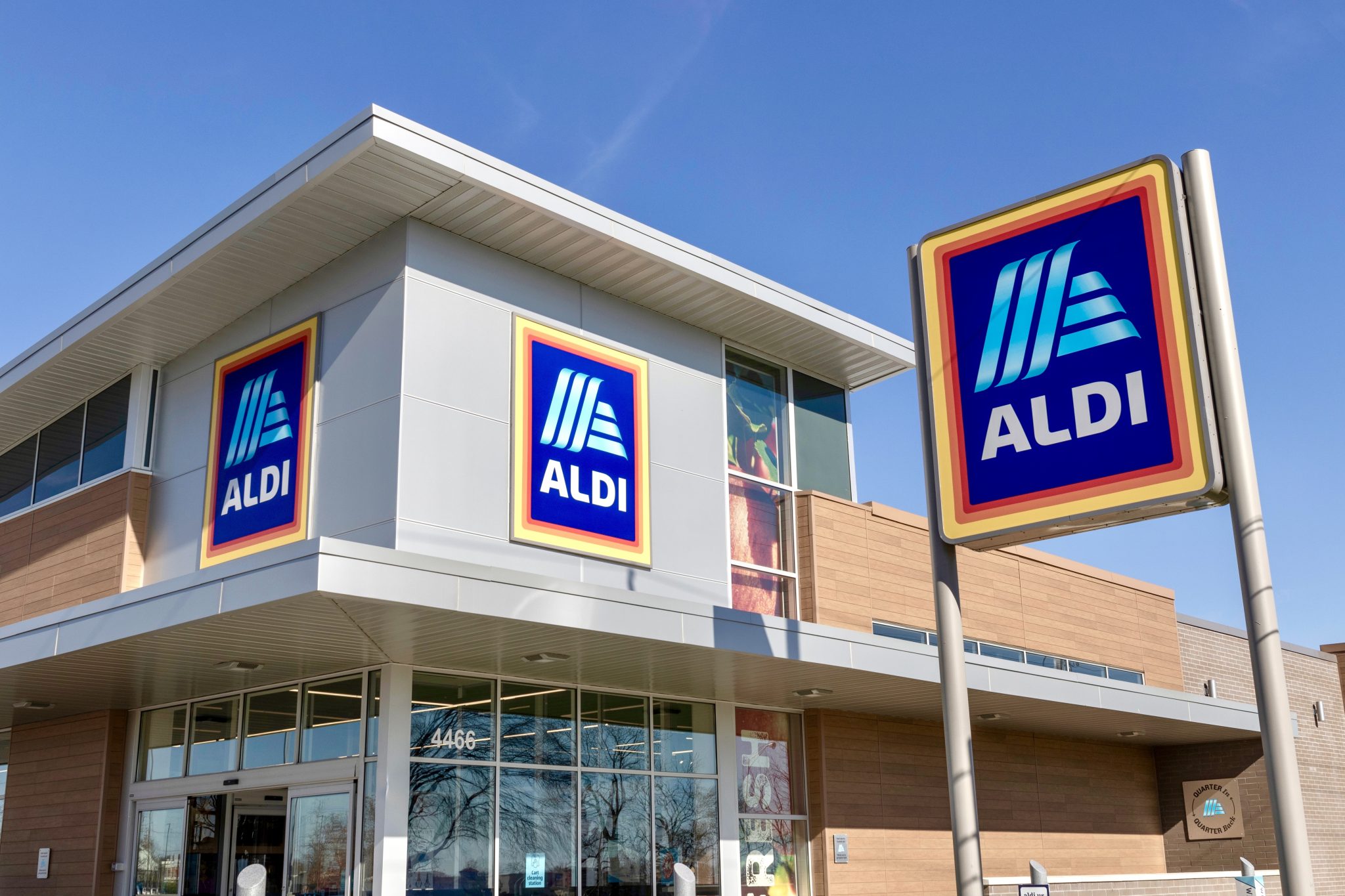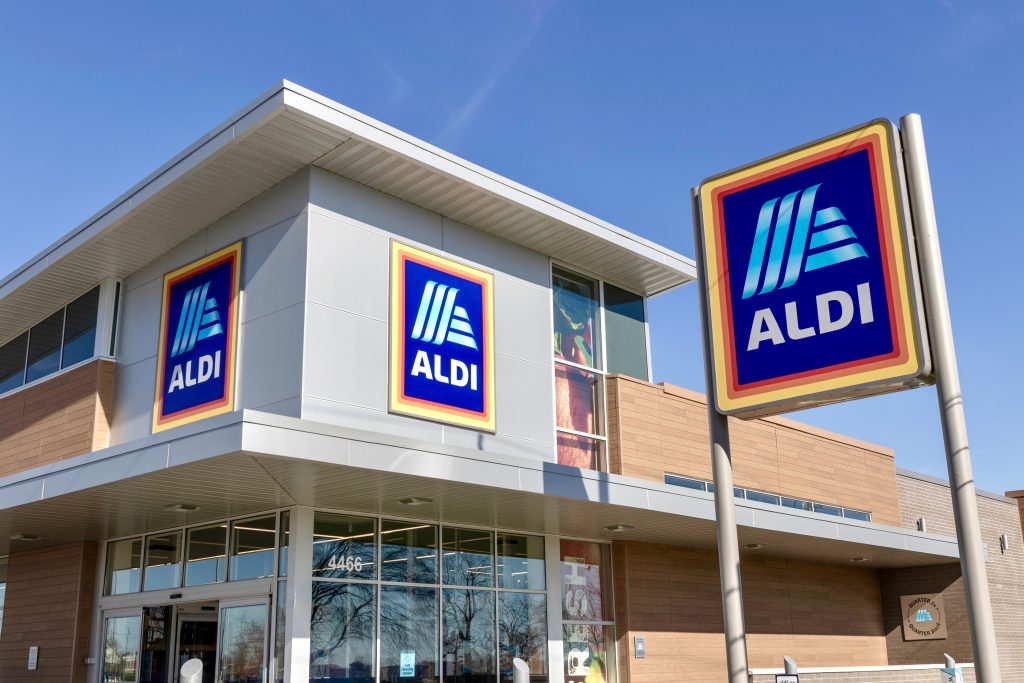 5 ALDI Autumn Home Finds You'll Fall In Love With
Everything Pumpkin Trader Joe's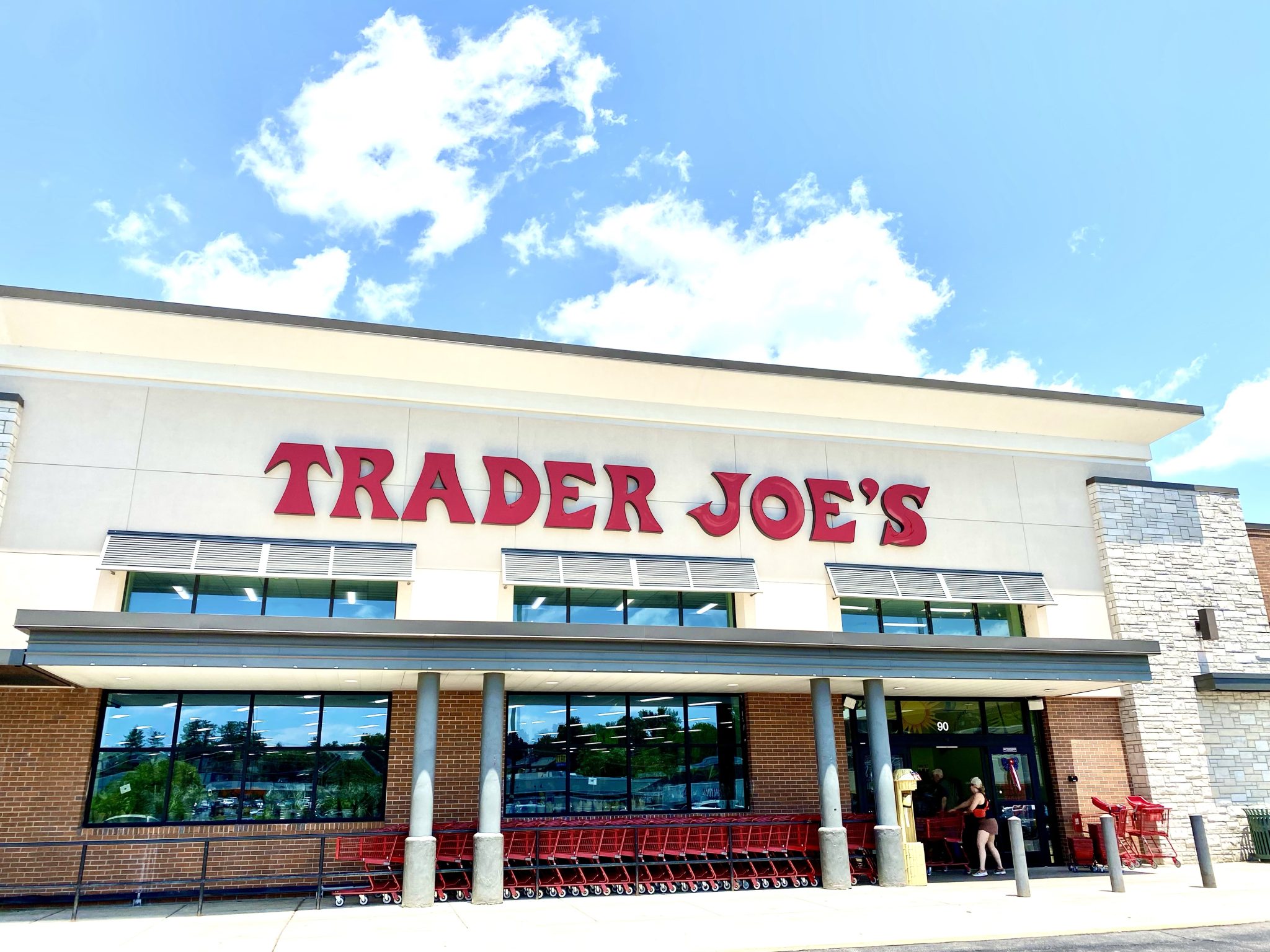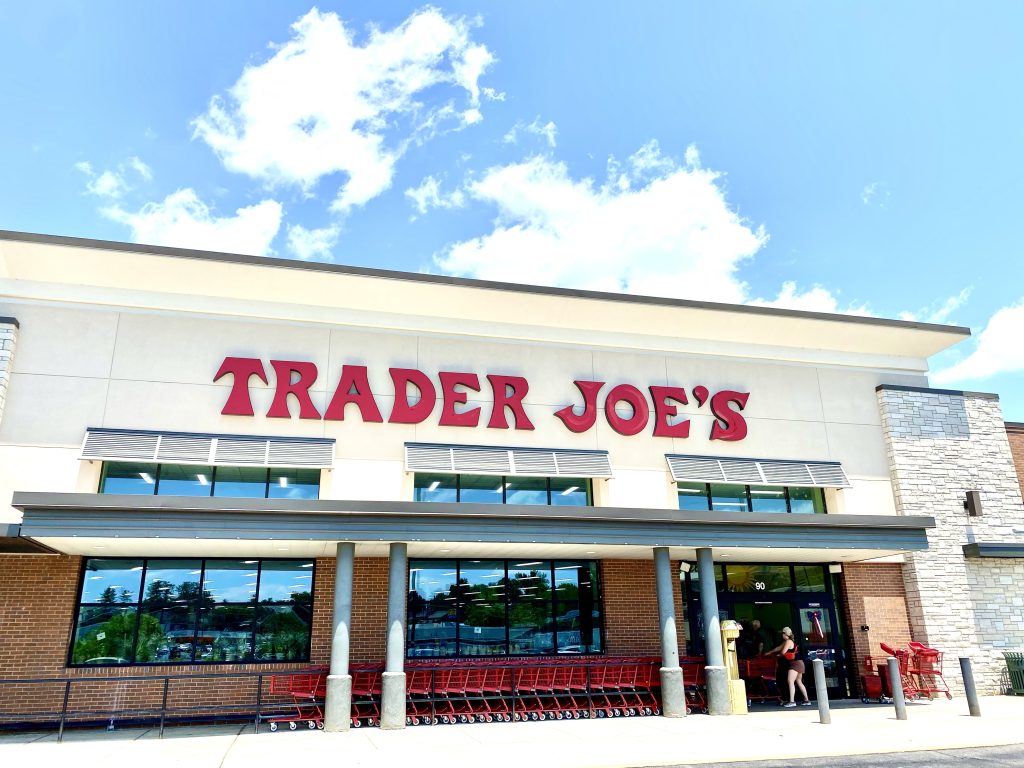 All things Pumpkin Spice at Trader Joe's: 20 Must-Haves
HomeGoods Home Decor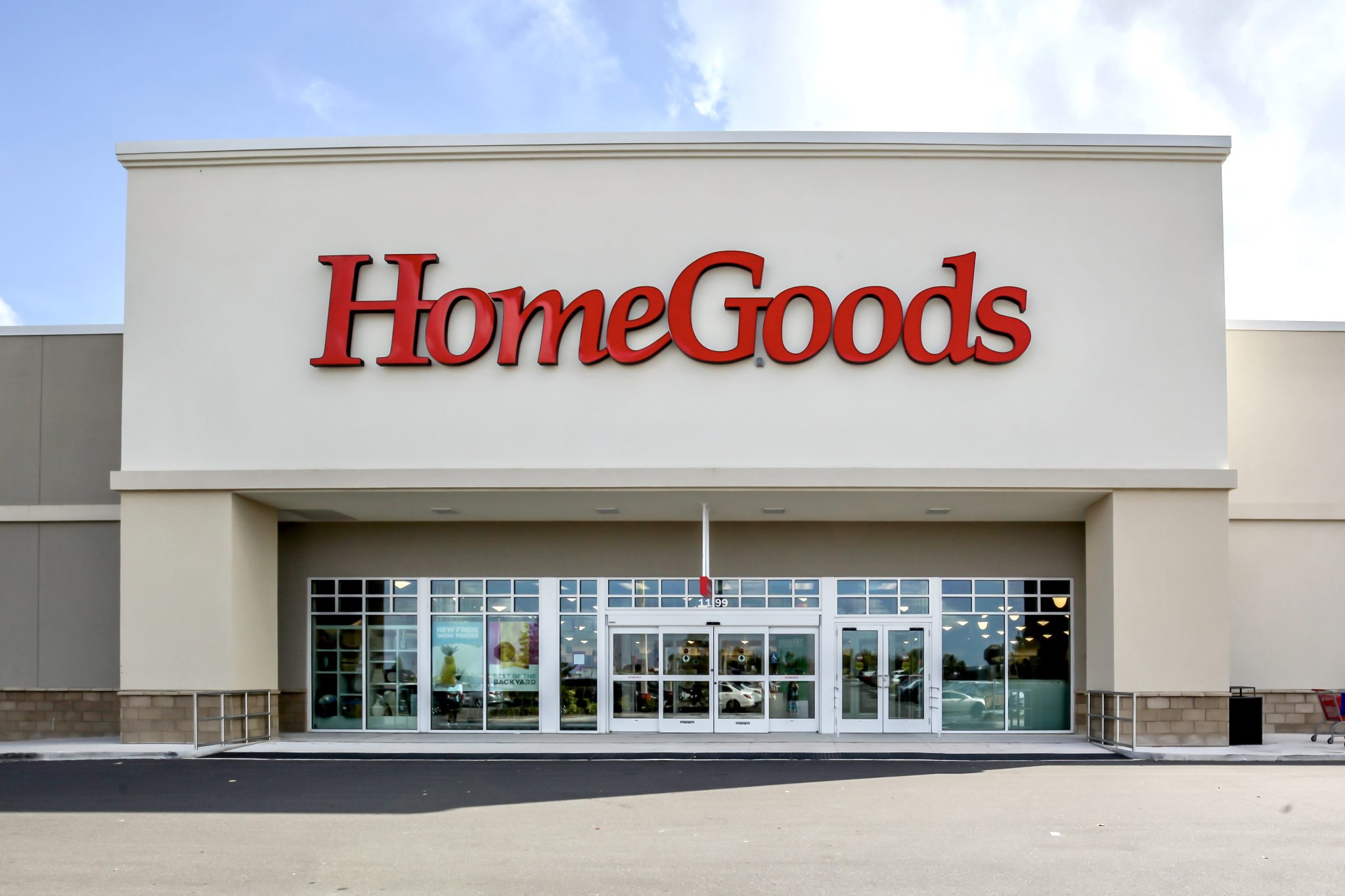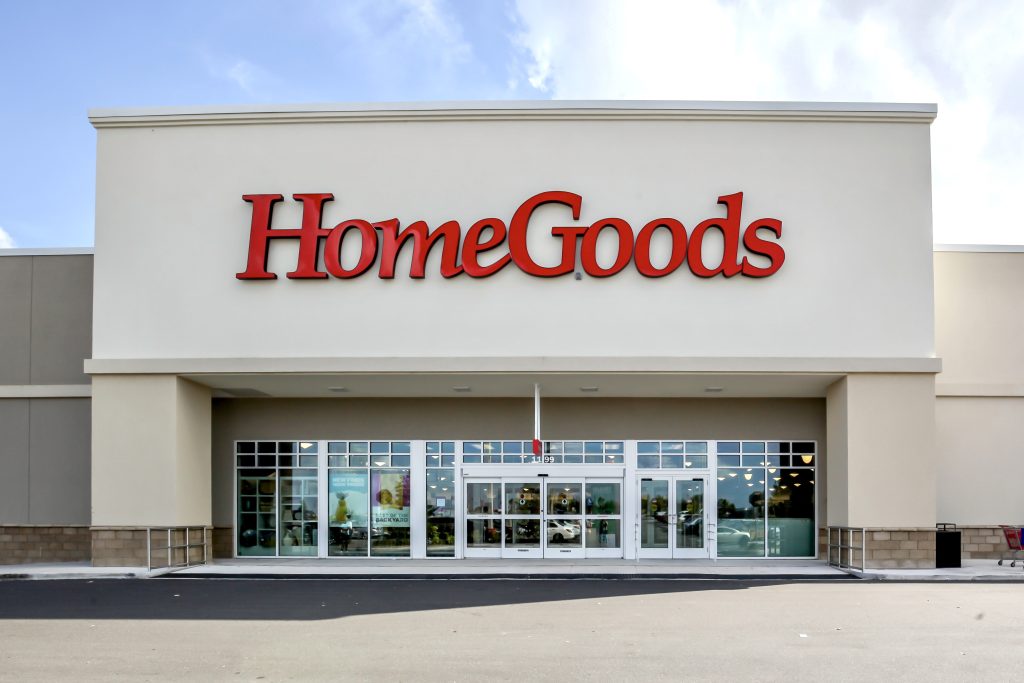 19 Budget-Friendly HomeGoods Finds We Adore
Dollar General Home Decor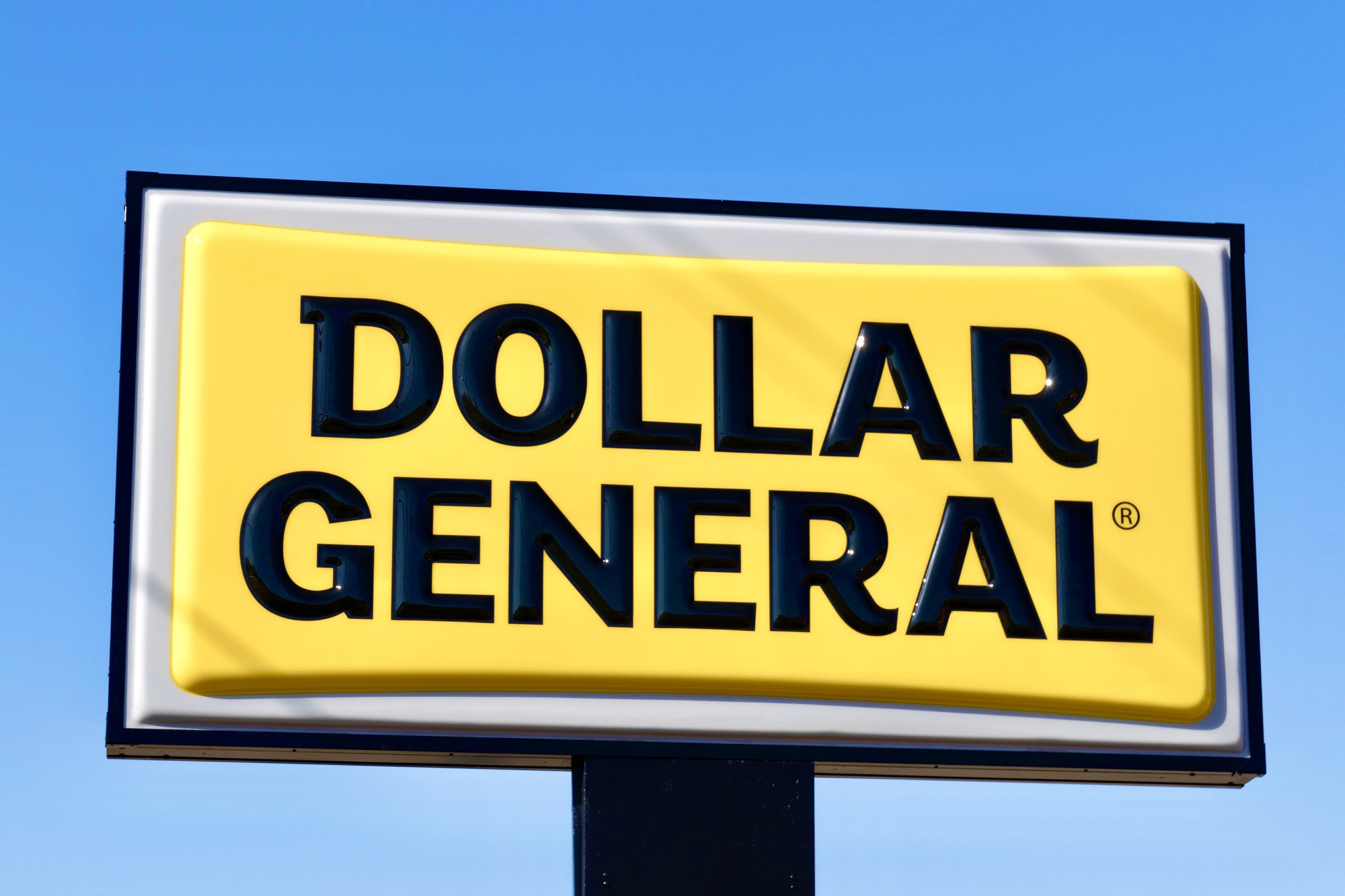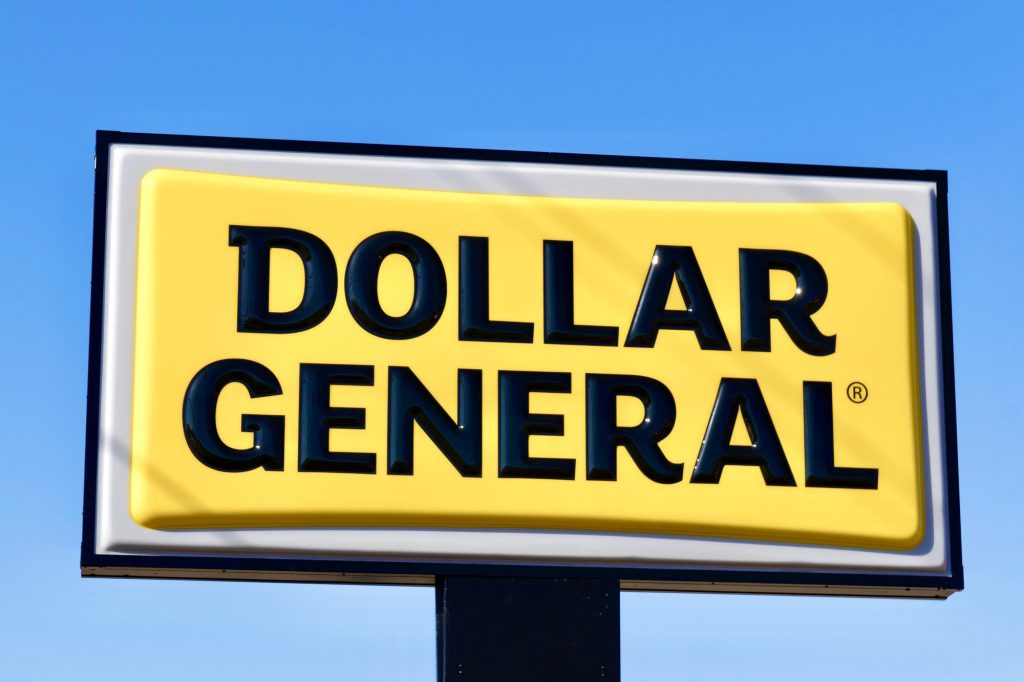 15 Trendy Budget Home Decor Finds at Dollar General
Kitchen Updates on a Budget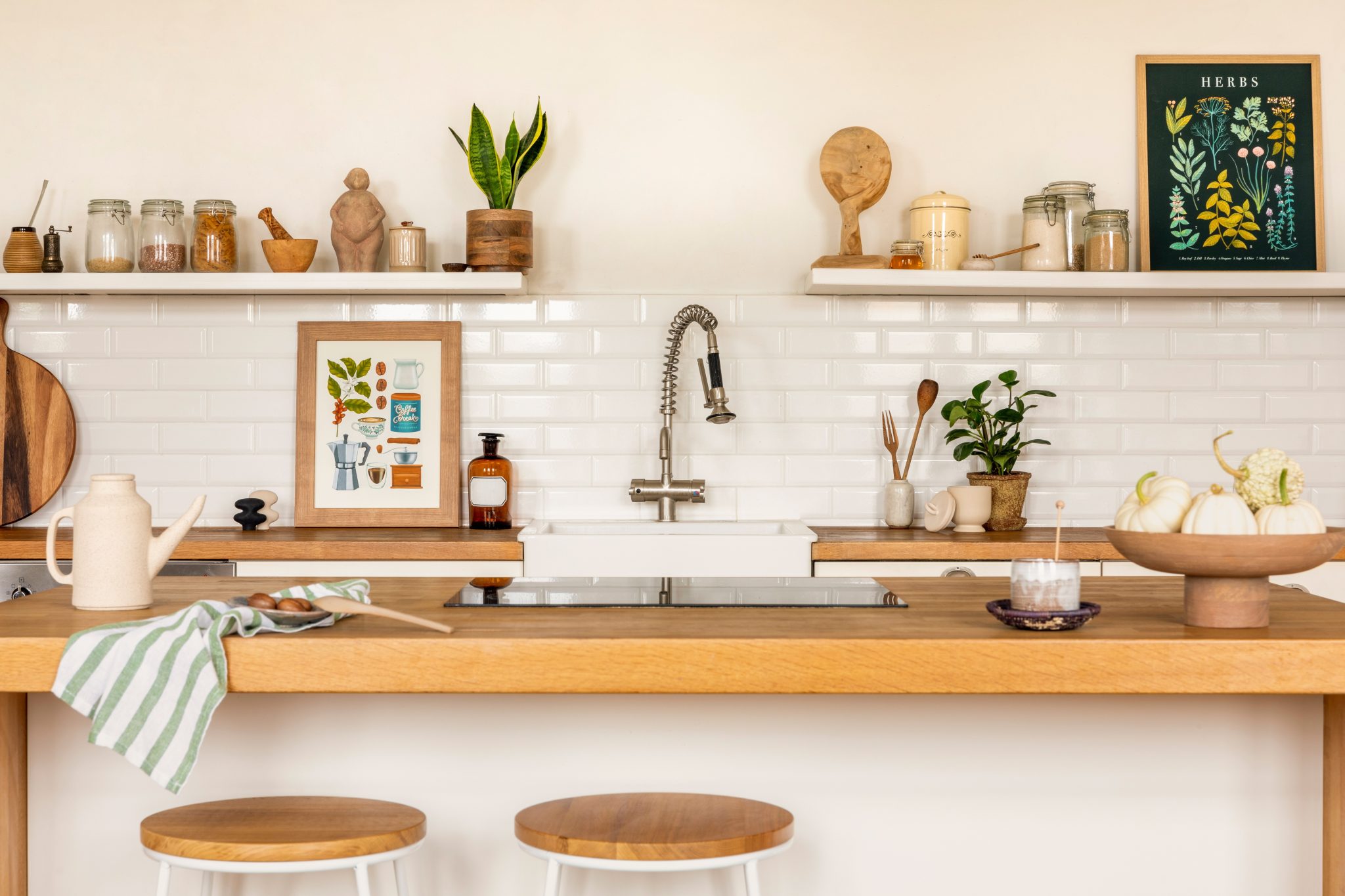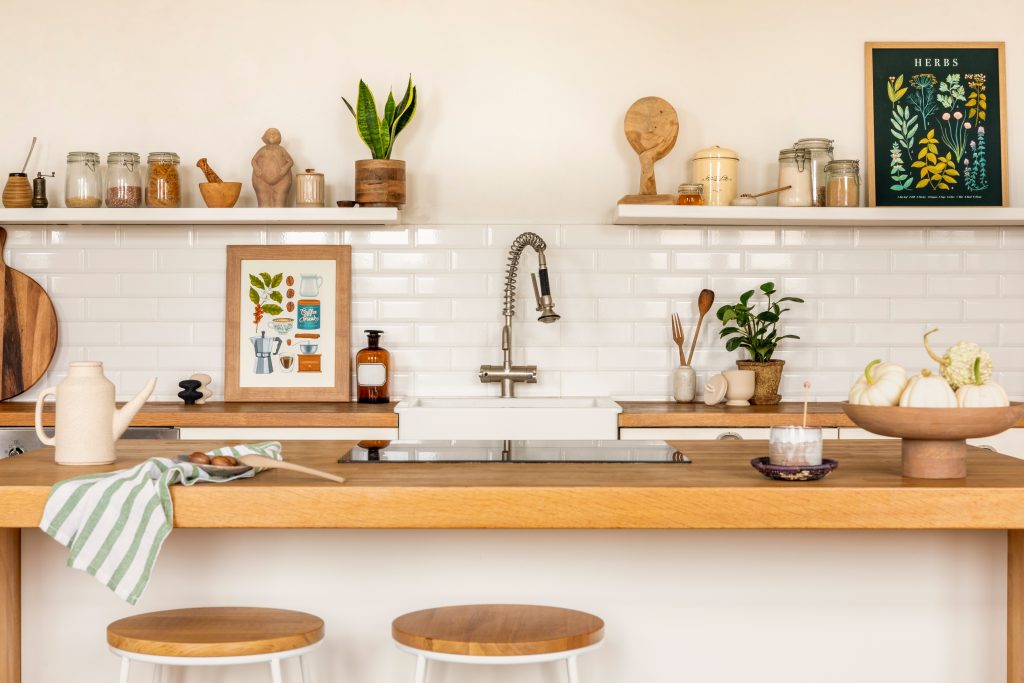 13 Smart Kitchen Upgrades That Won't Break the Bank
Author: Natasha Newton (Natasha's Southern Flavor)
Natasha is the founder of Natasha's Southern Flavor. She has a passion for sharing delicious family friendly low-carb recipes that are easy to make and use readily accessible ingredients. Natasha has published three bestselling cookbooks. Her books and recipes have been featured by CNET, Delish, Mindbodygreen, Parade and Women's Health. She enjoys traveling and spending time with her husband, two adult children, and three furbabies.
Read more about Natasha here.