Sprouts Low Carb: 25 Best Finds
This post may contain affiliate links.
At Sprouts Farmers Market, they cater to many dietary needs, including organic and gluten-free products. Their collection of keto and low-carb foods is particularly impressive. There are simply too many items to list! Here are just a few examples of the great low-carb options available at Sprouts.
Coconut Wraps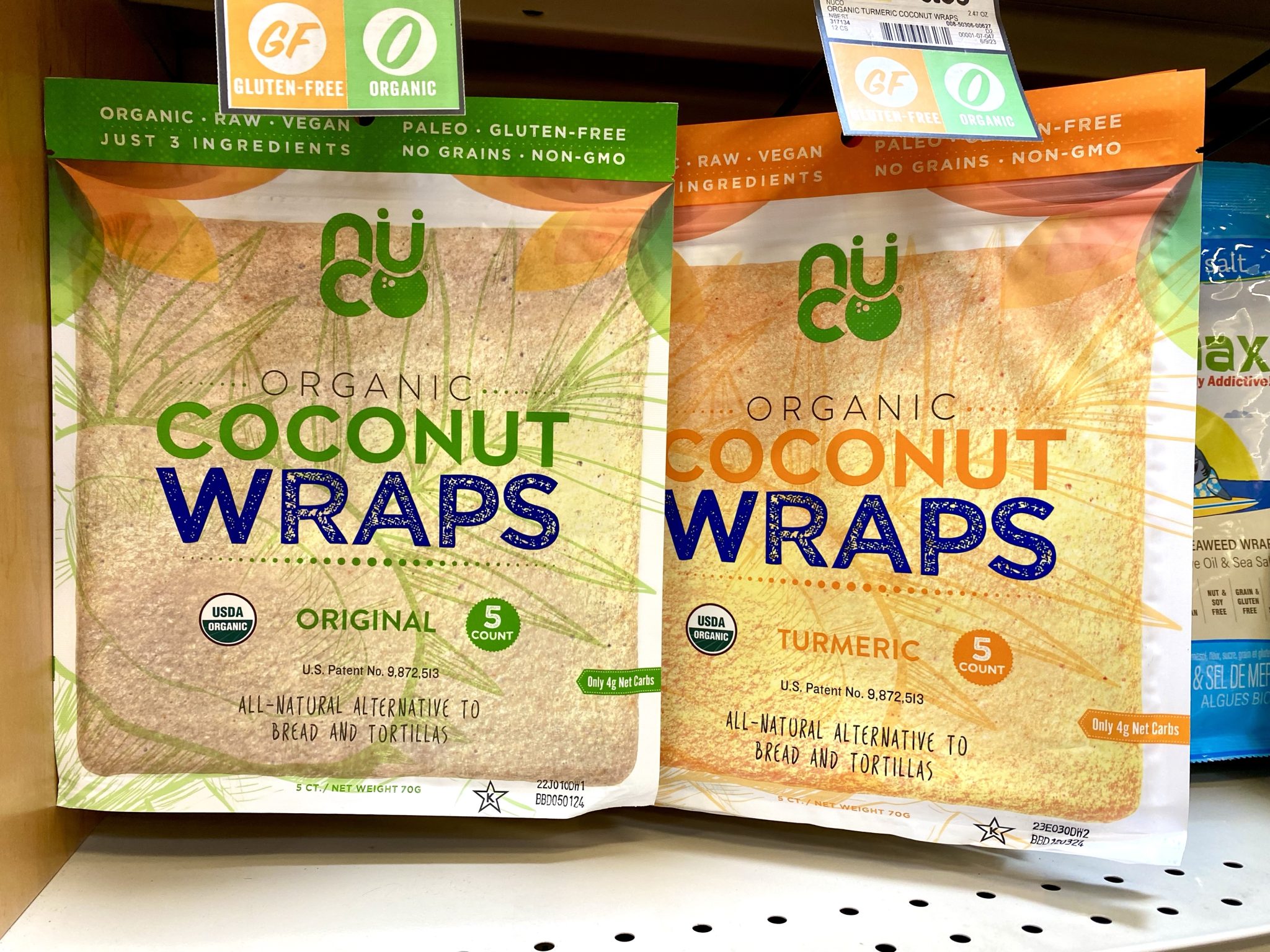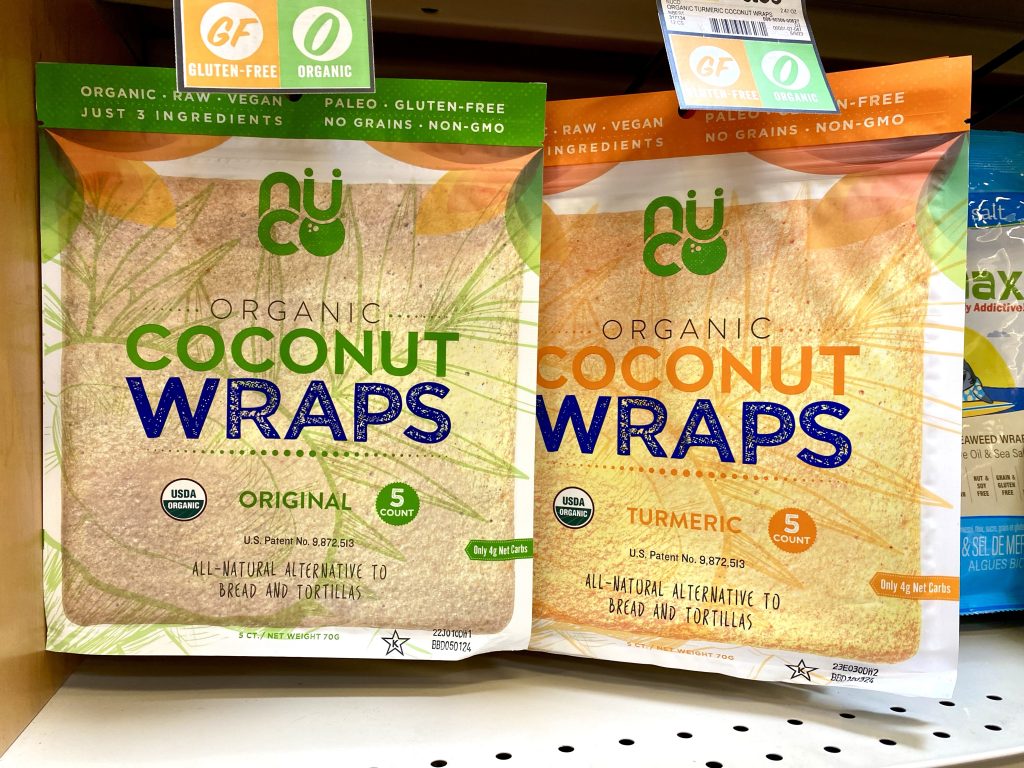 Organic Coconut Wraps are a low-carb alternative to bread and tortillas. Use them for wraps and tacos. They have only four net carbs.
Granola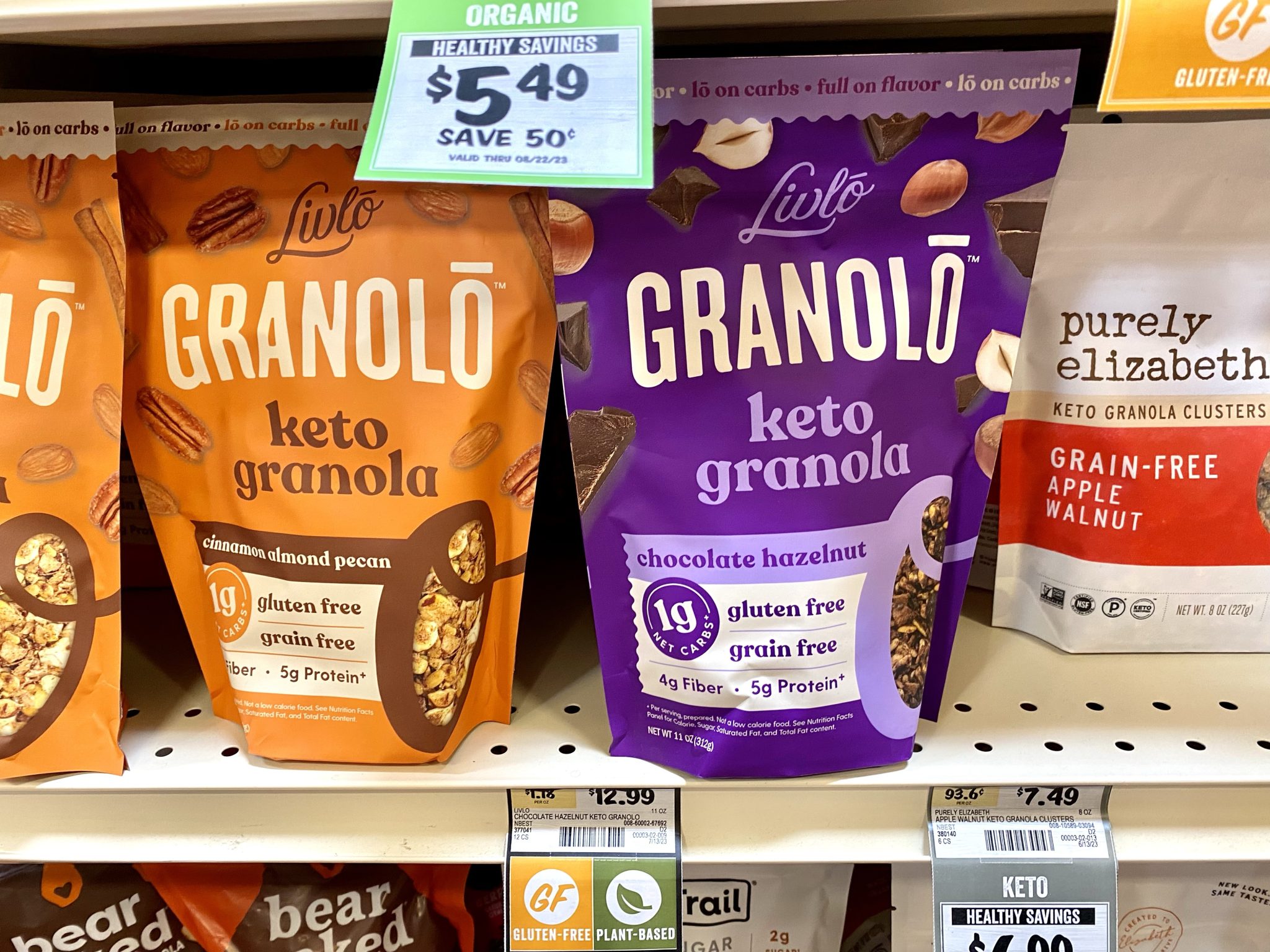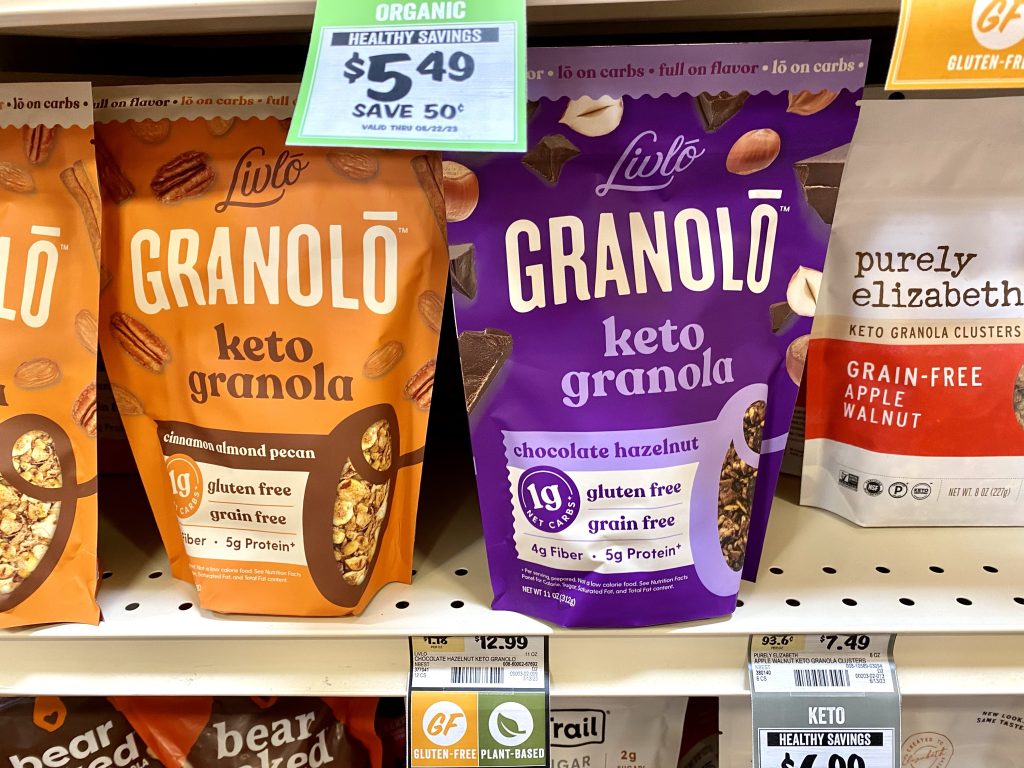 Sprouts has several brands of keto granola. Low-carb grain-free nut granola makes a great snack and can be eaten as cereal with unsweetened almond milk.
Hearts of Palm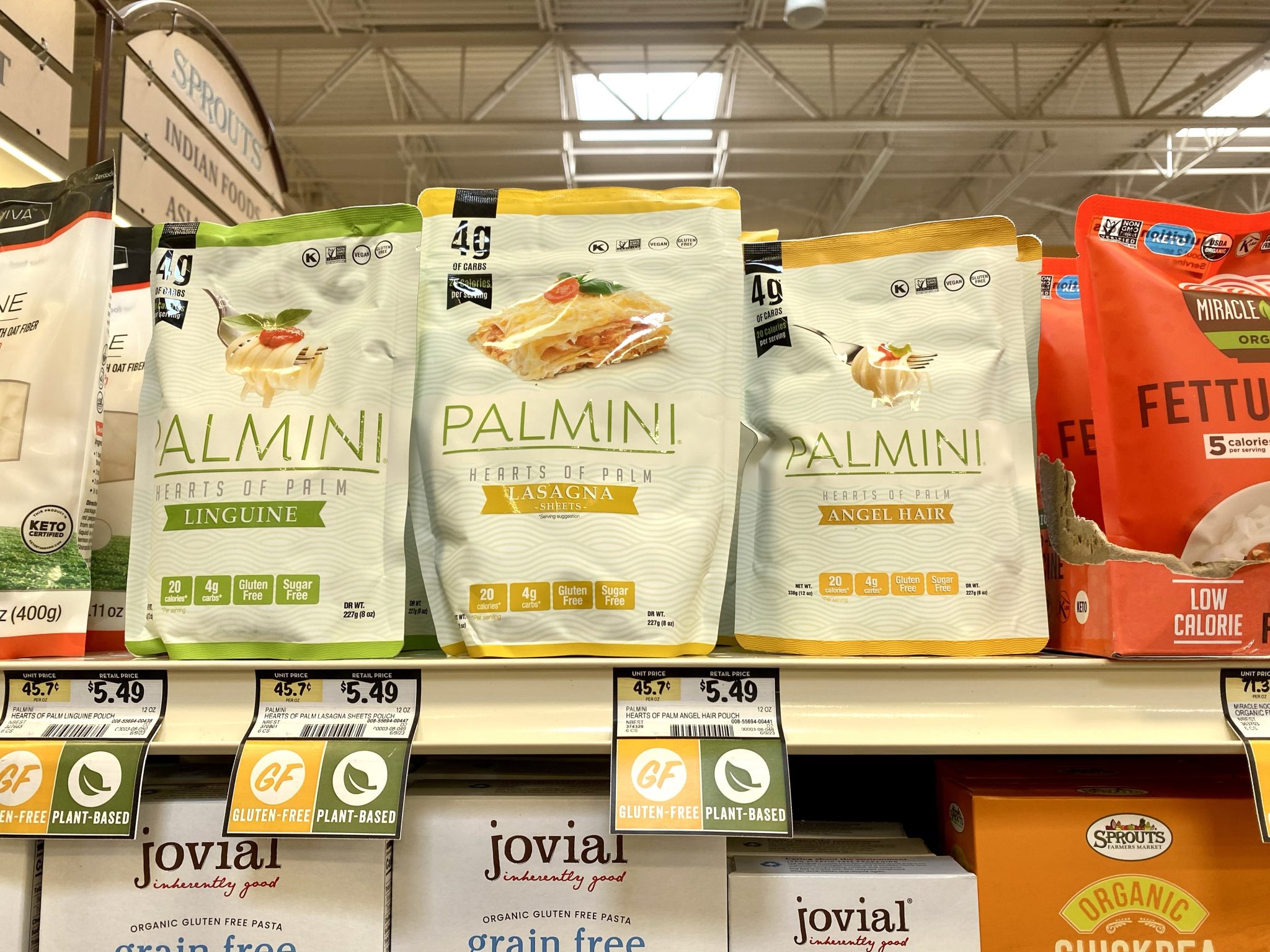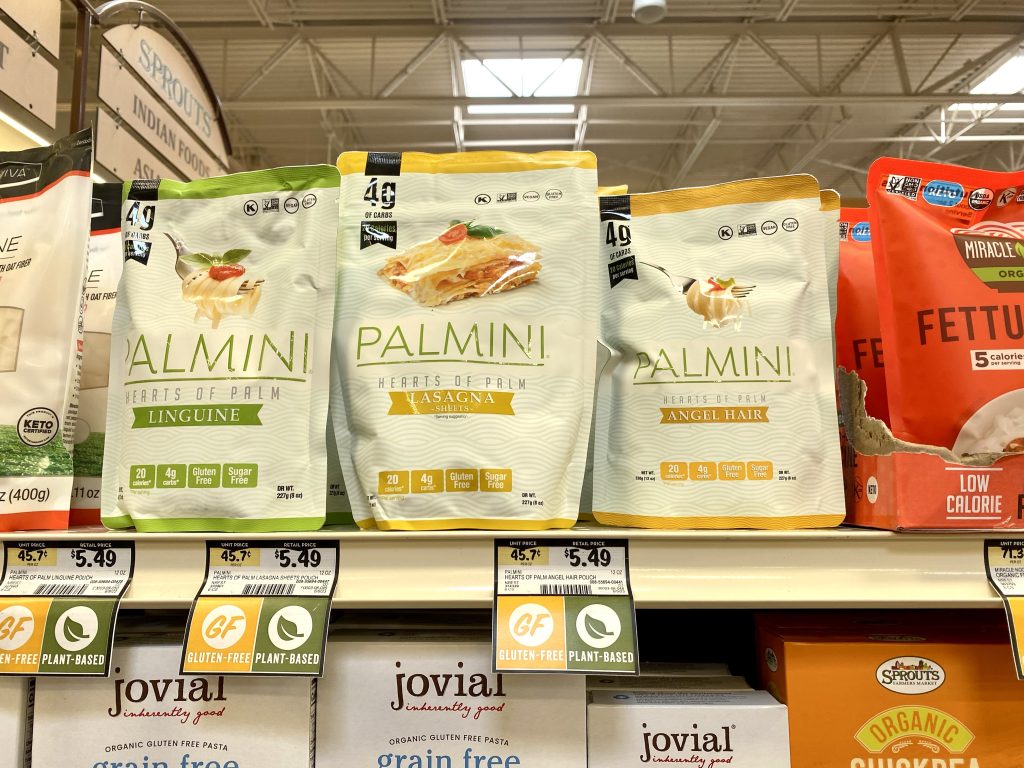 Hearts of Palm is a delicious replacement for pasta. Hearts of Palm noodles' taste and texture are similar to regular pasta and pair well with various sauces.
Jello and Pudding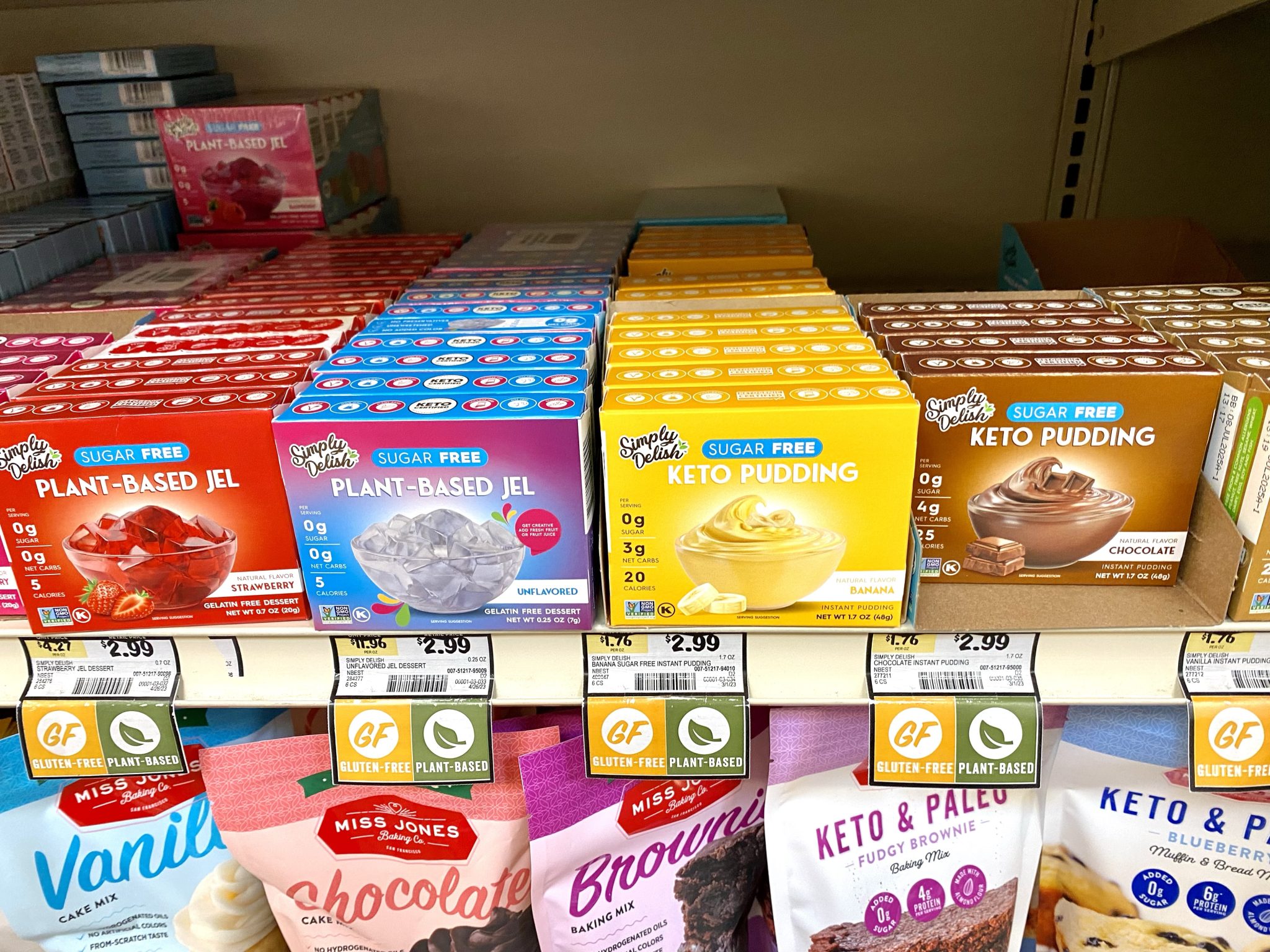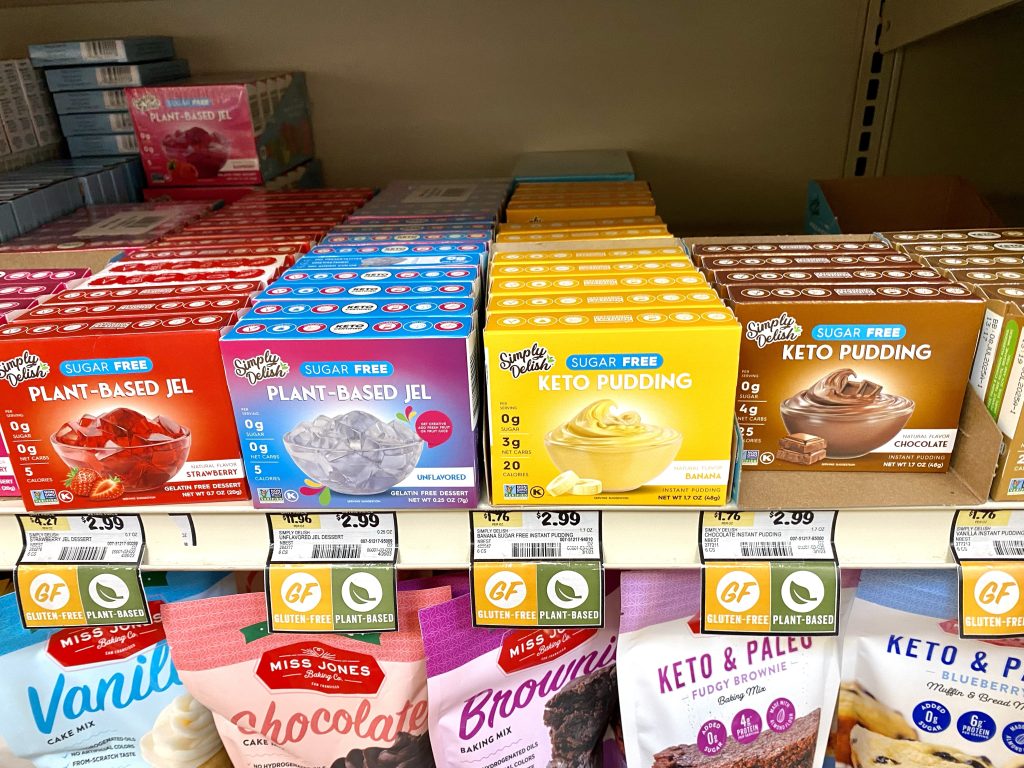 Simply Delish sugar-free jello and pudding mixes are popular because they are sweetened with stevia.
Pizza Crust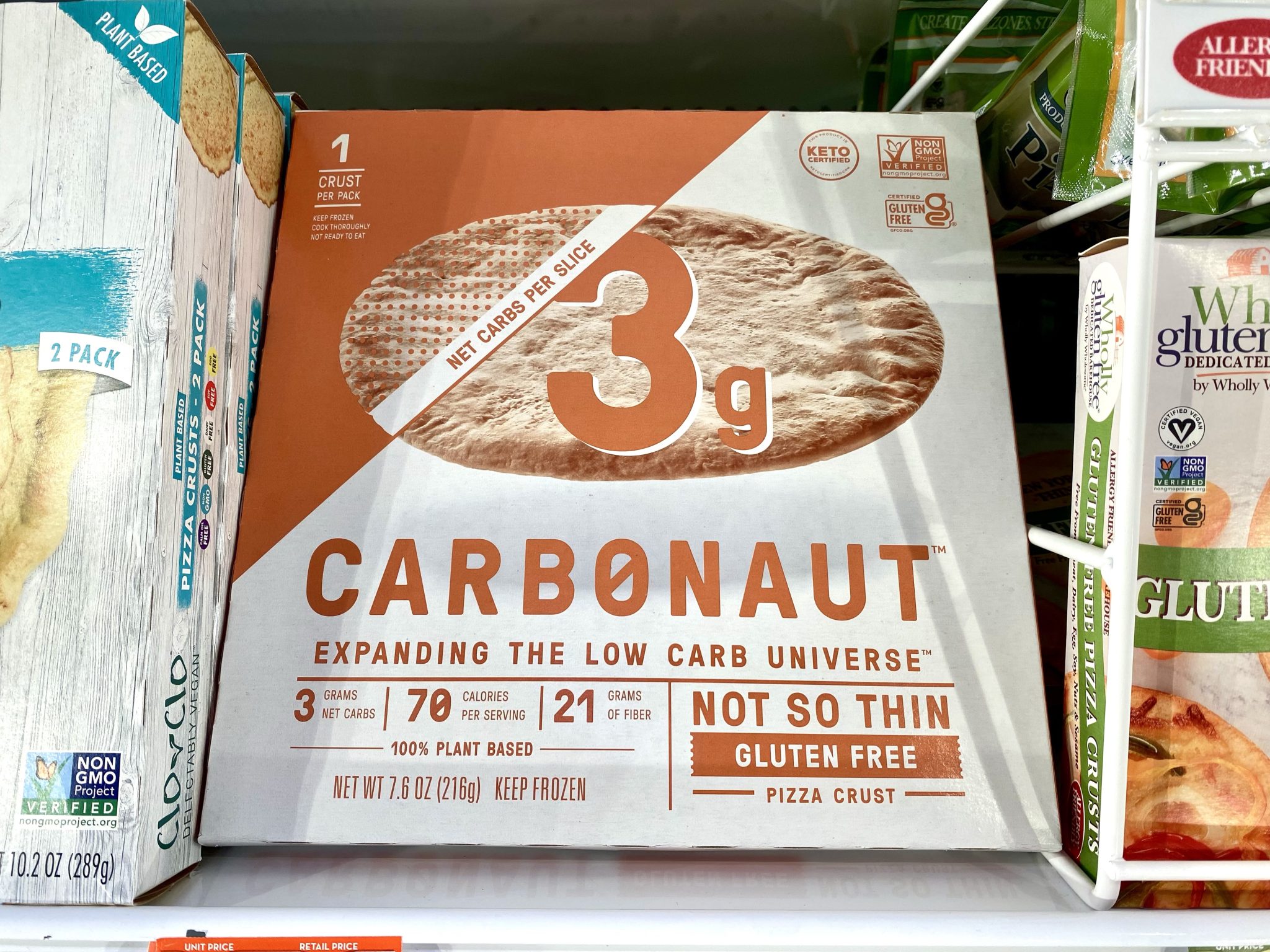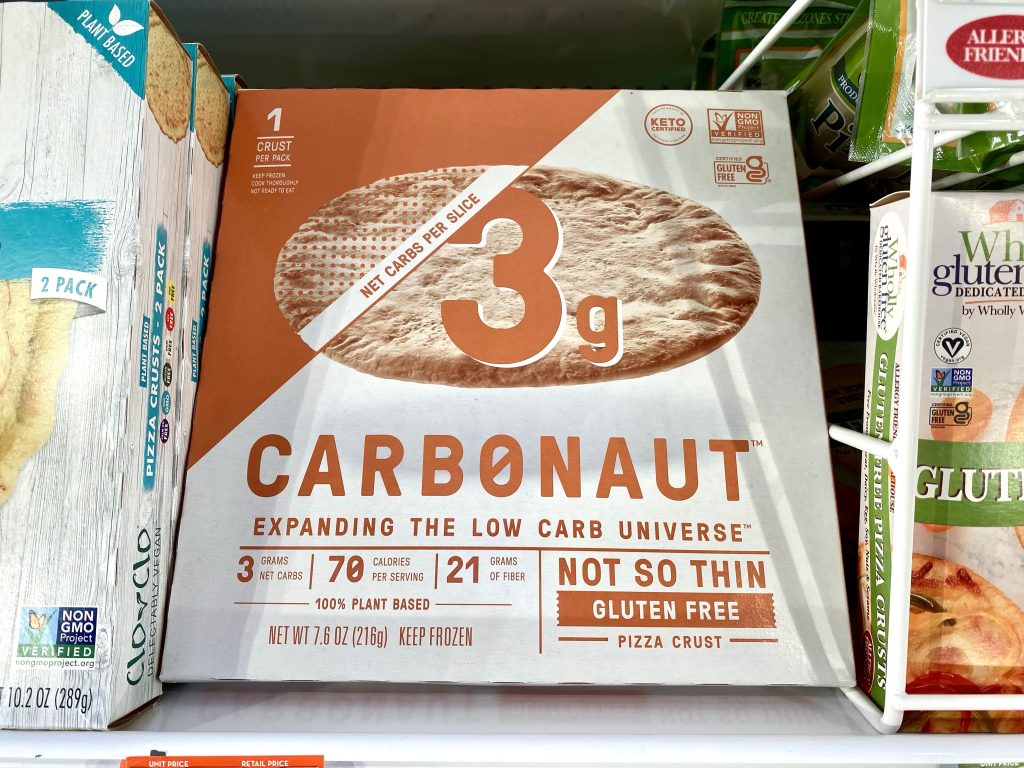 Finally, a ready to bake Low Carb crust in the freezer section of Sprouts! If you want to make a homemade low-carb pizza crust, try this Keto Multi-Purpose Dough Recipe.
Coffee Creamer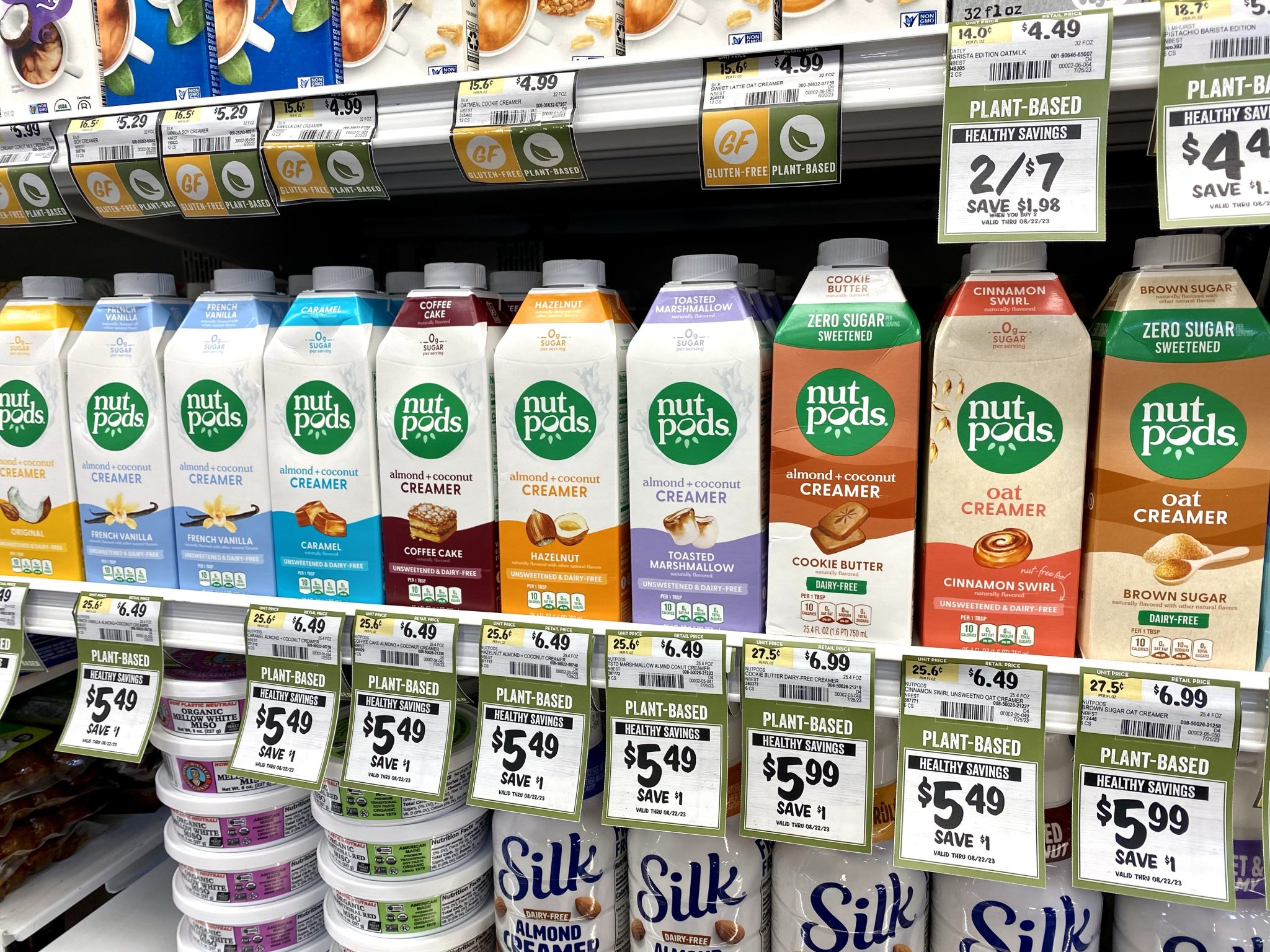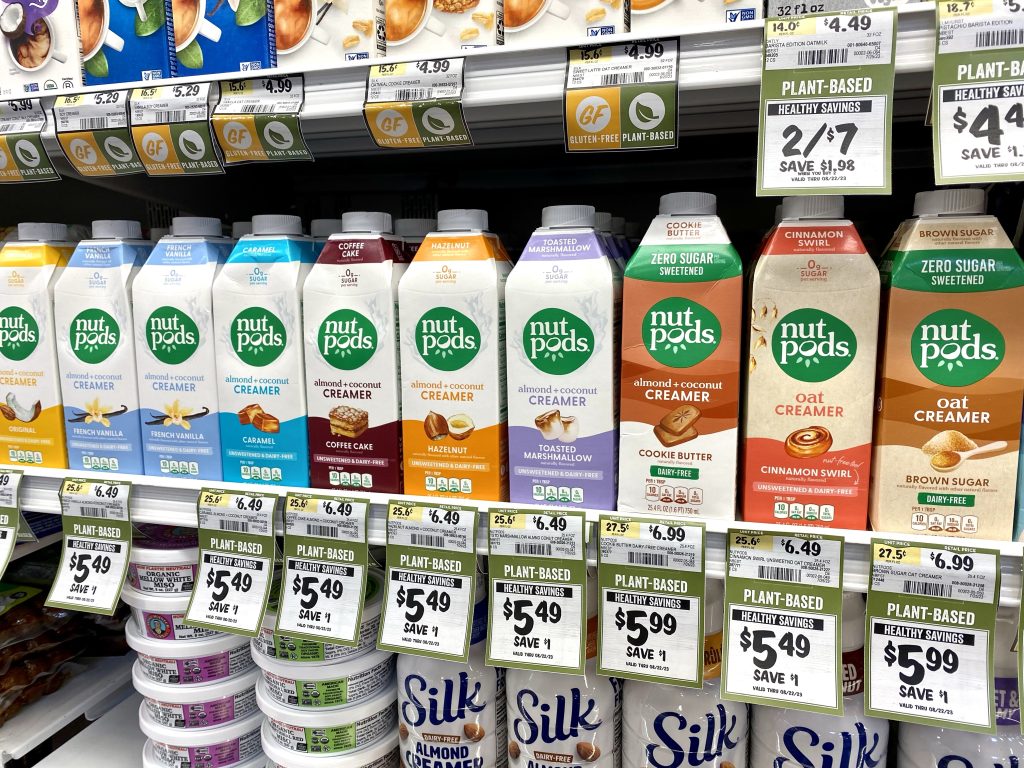 Nut Pods Coffee Creamers offer a wide range of plant-based and low-carb flavors available at Sprouts.
Cookie Dough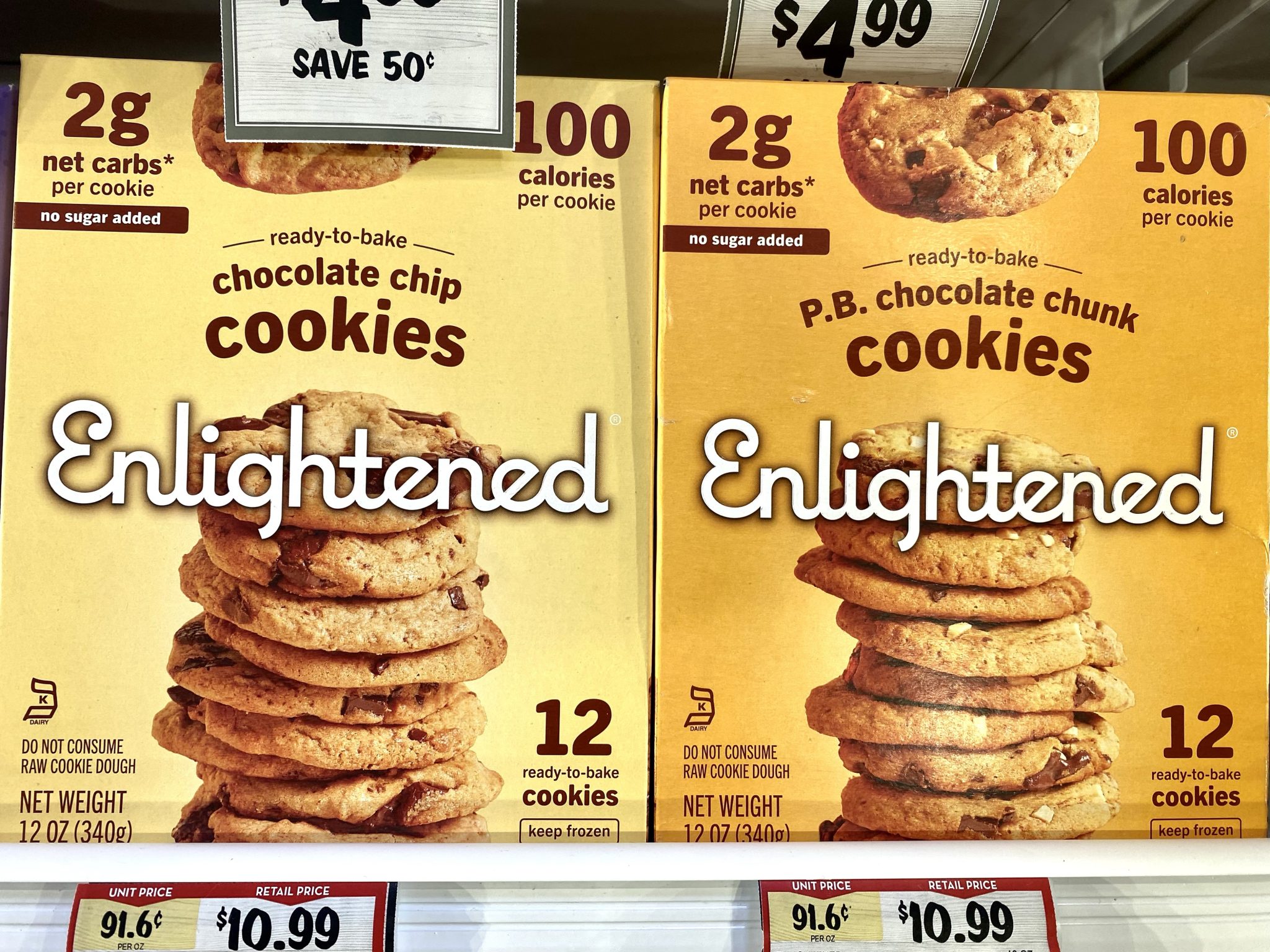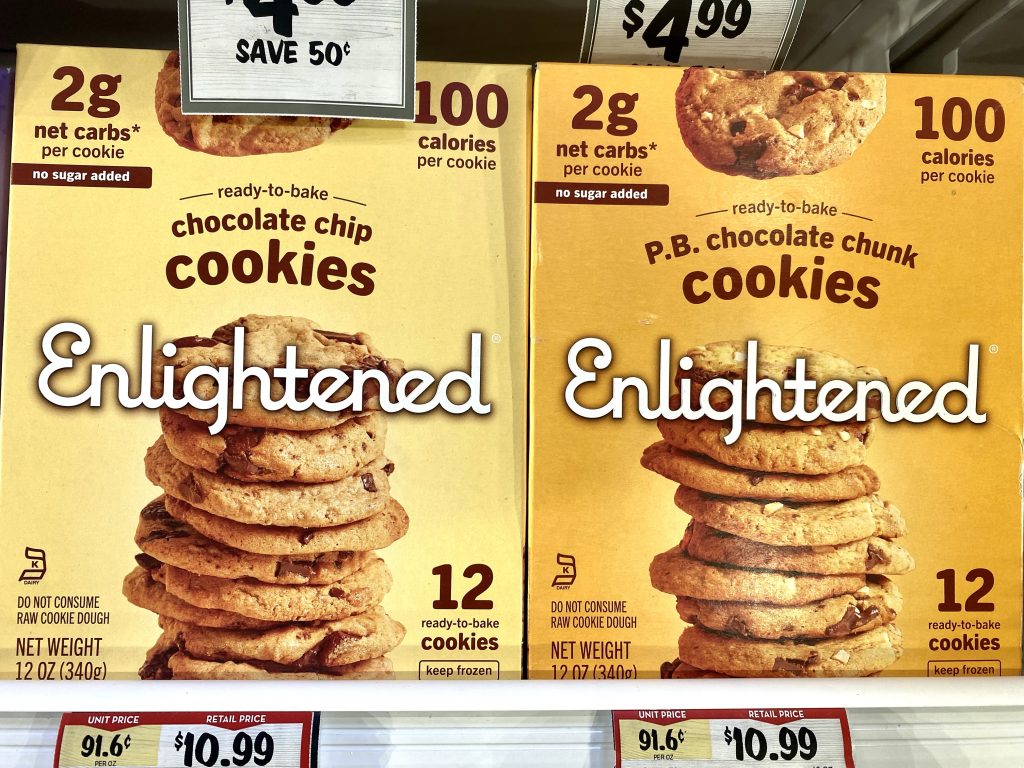 Enlighten Ready to bake cookie dough in the freezer section of Sprouts: no added sugar and 2 net carbs per cookie.
Keto Meals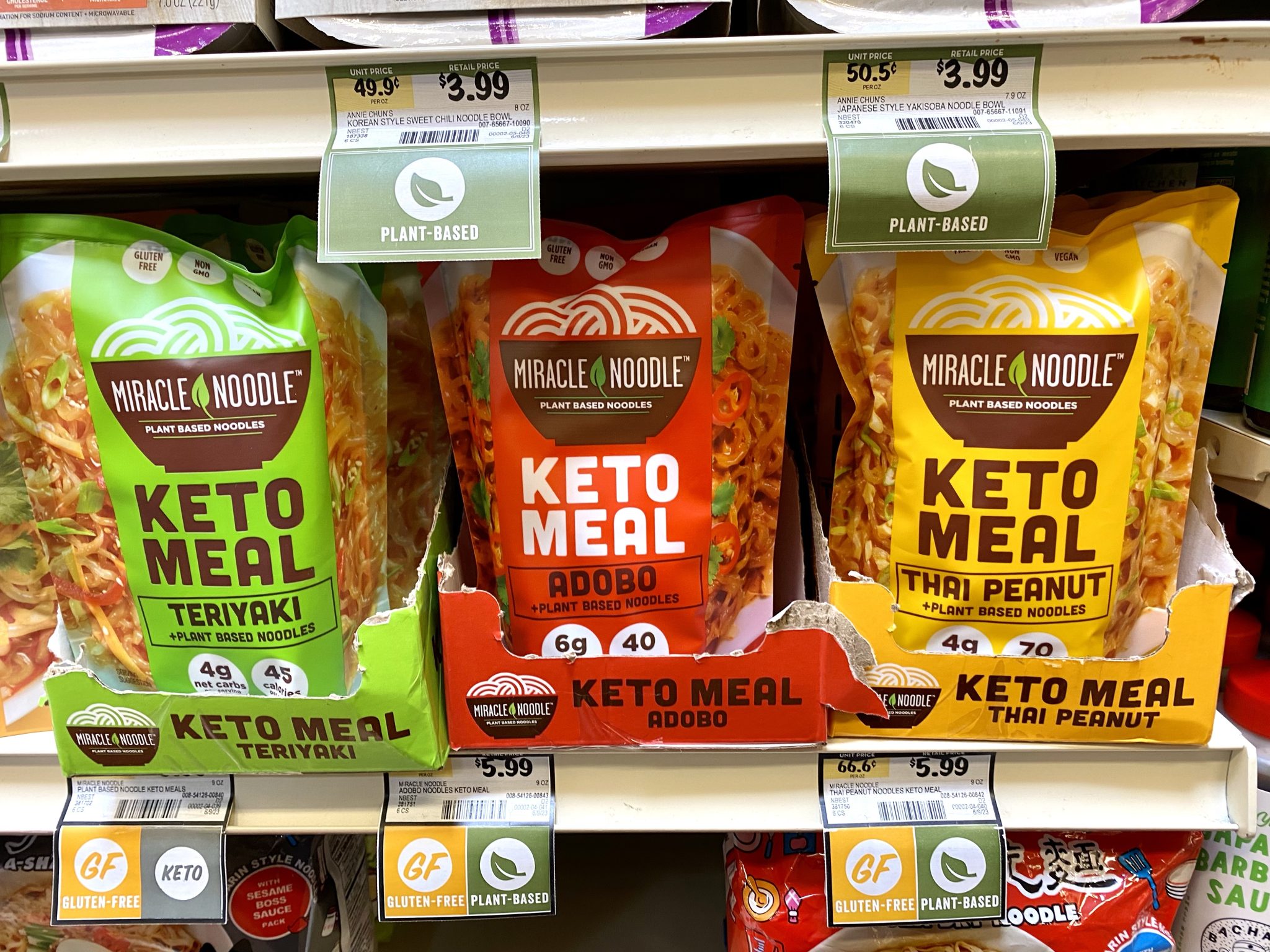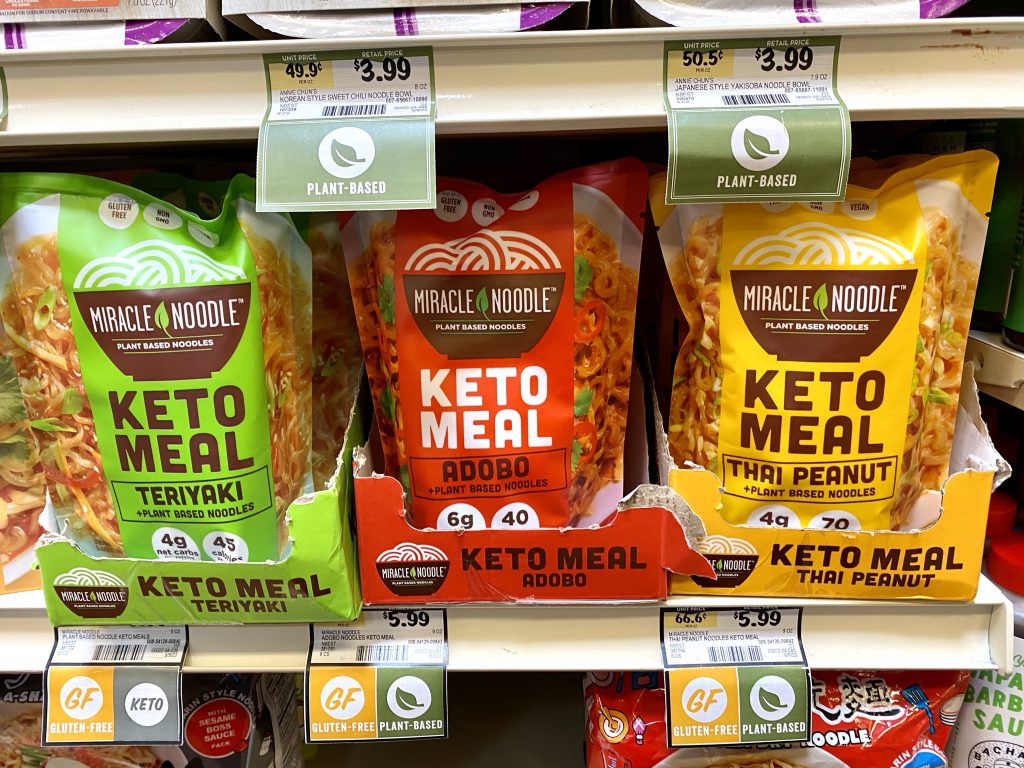 Miracle noodles are a popular pasta alternative, and they now make ready-to-eat meals that are low-carb and keto.
Ice Cream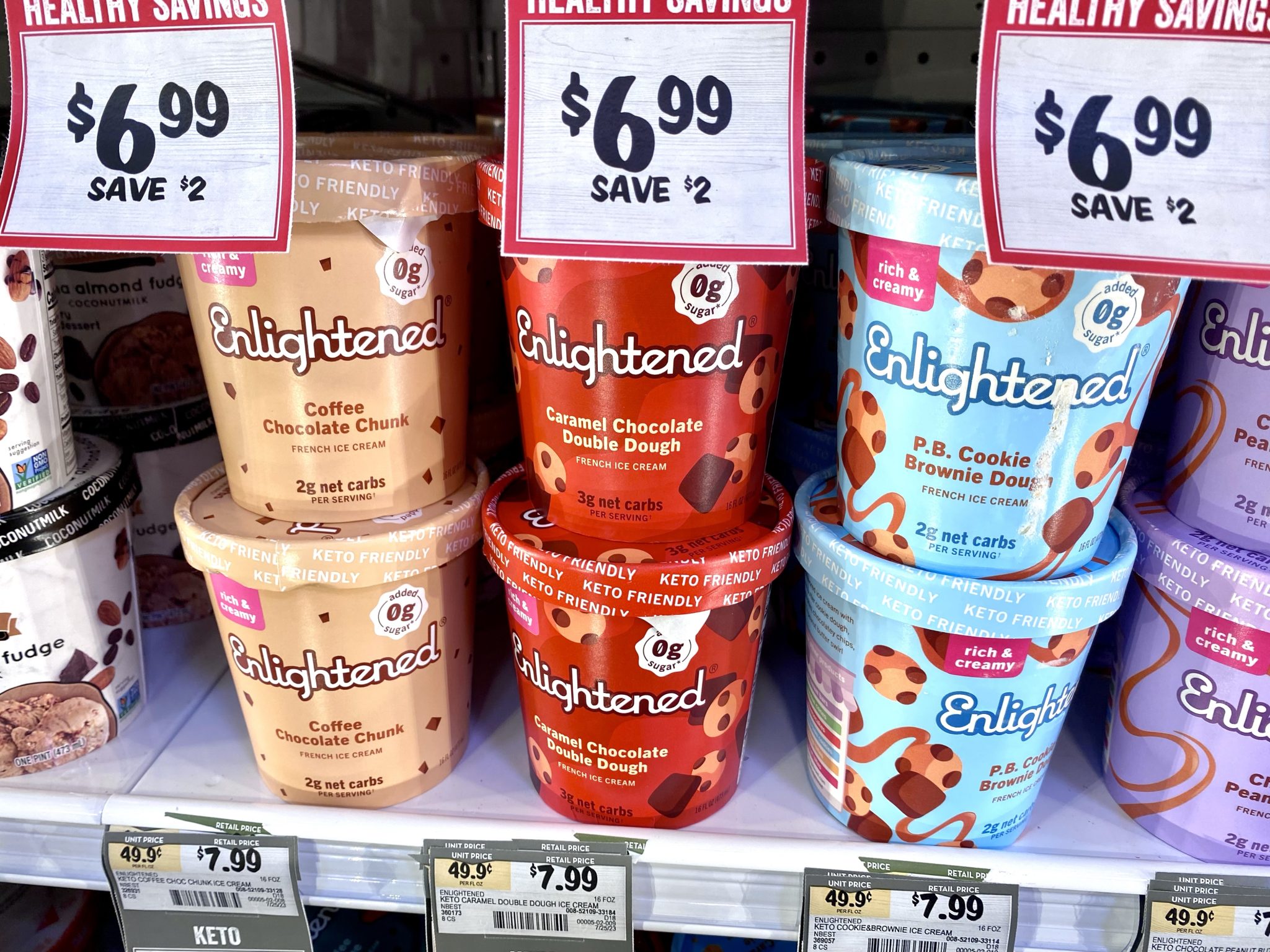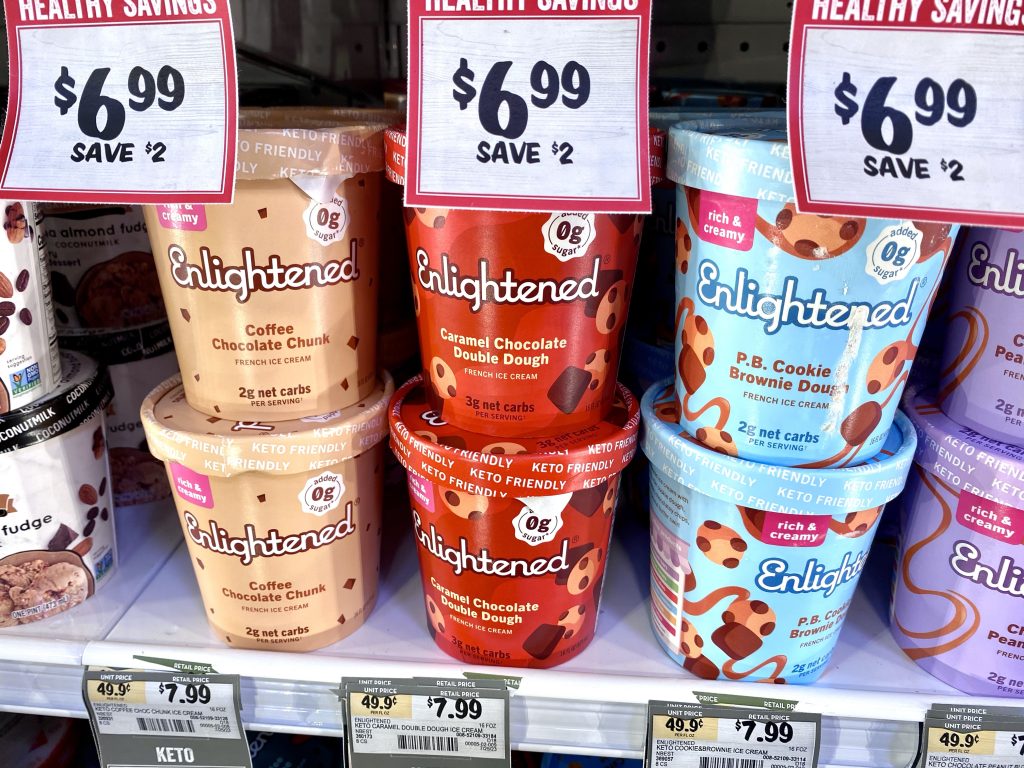 At Sprouts, you can find a wide range of low-carb and keto-friendly ice cream brands and flavors to choose from.
Whipped Topping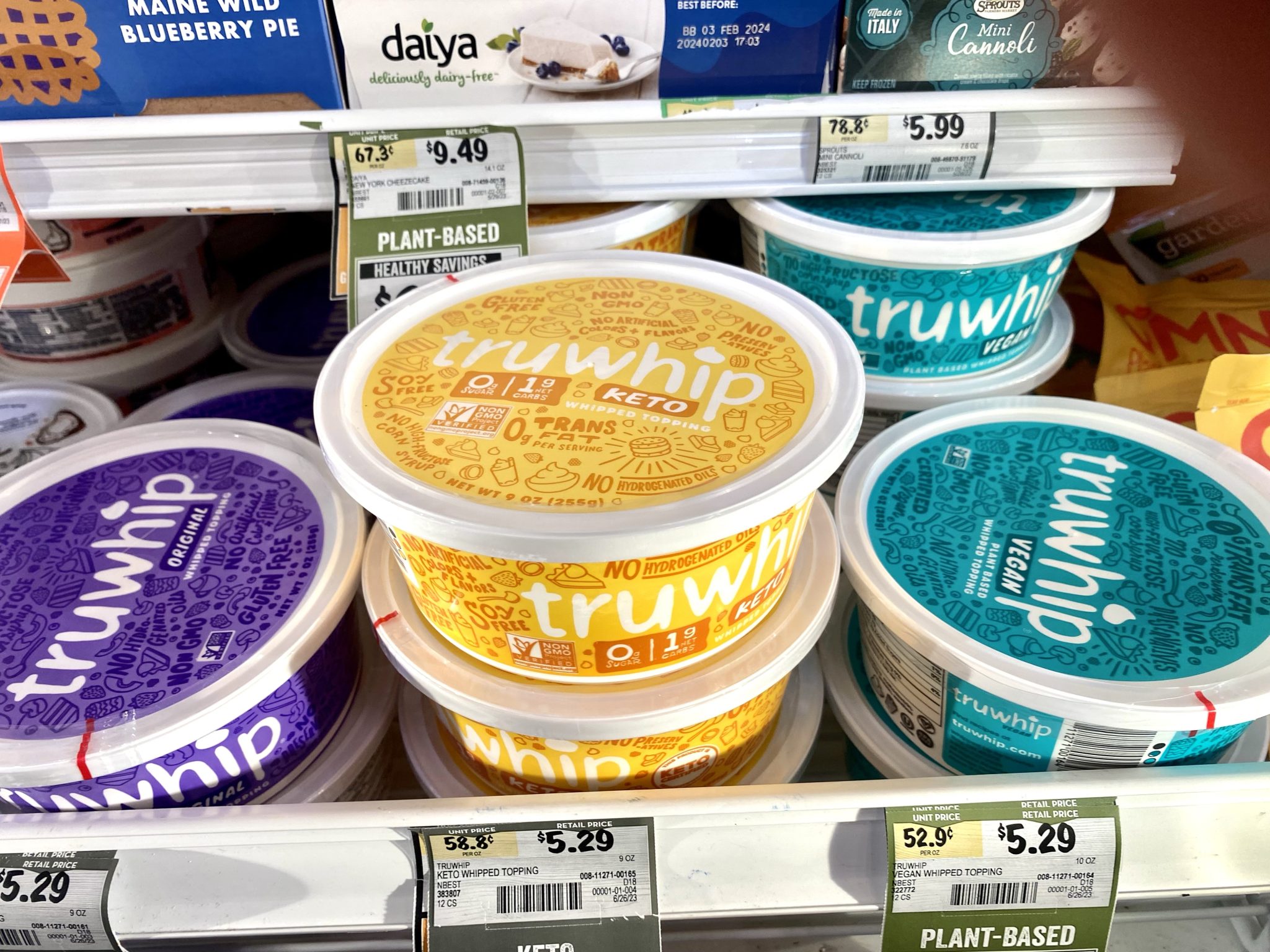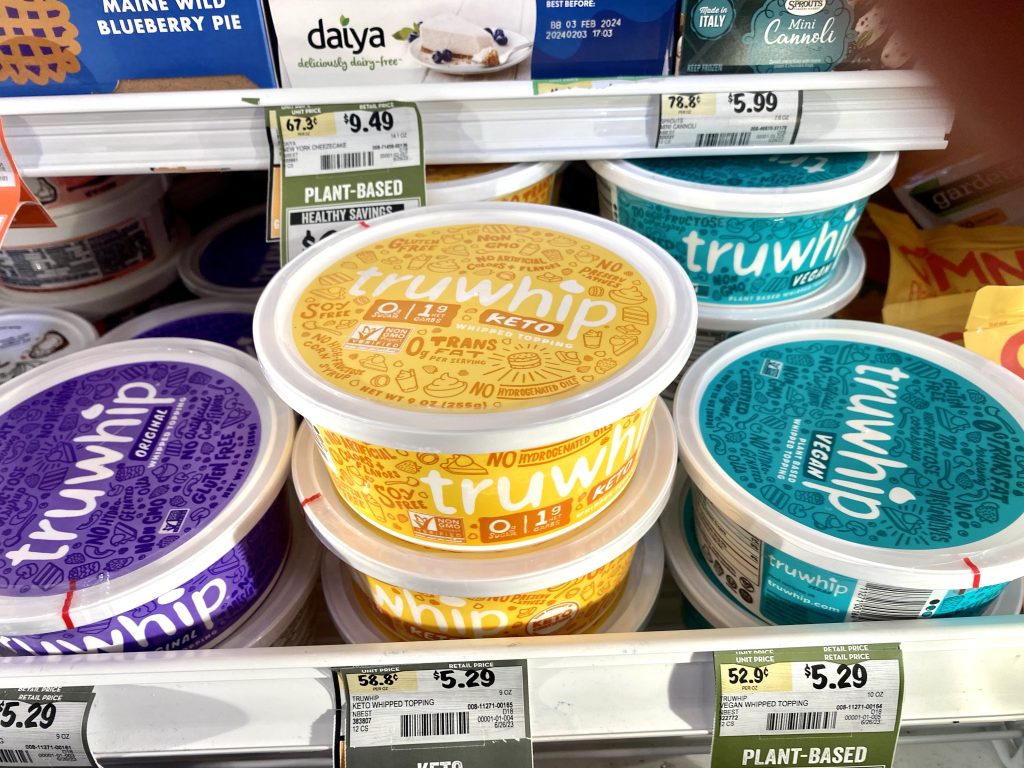 Homemade whipped cream is the most common whipped topping for low-carb and keto lifestyles. But for those who want something quick, Keto truwhip is low in carbs and has a texture similar to Cool Whip.
Snack Mix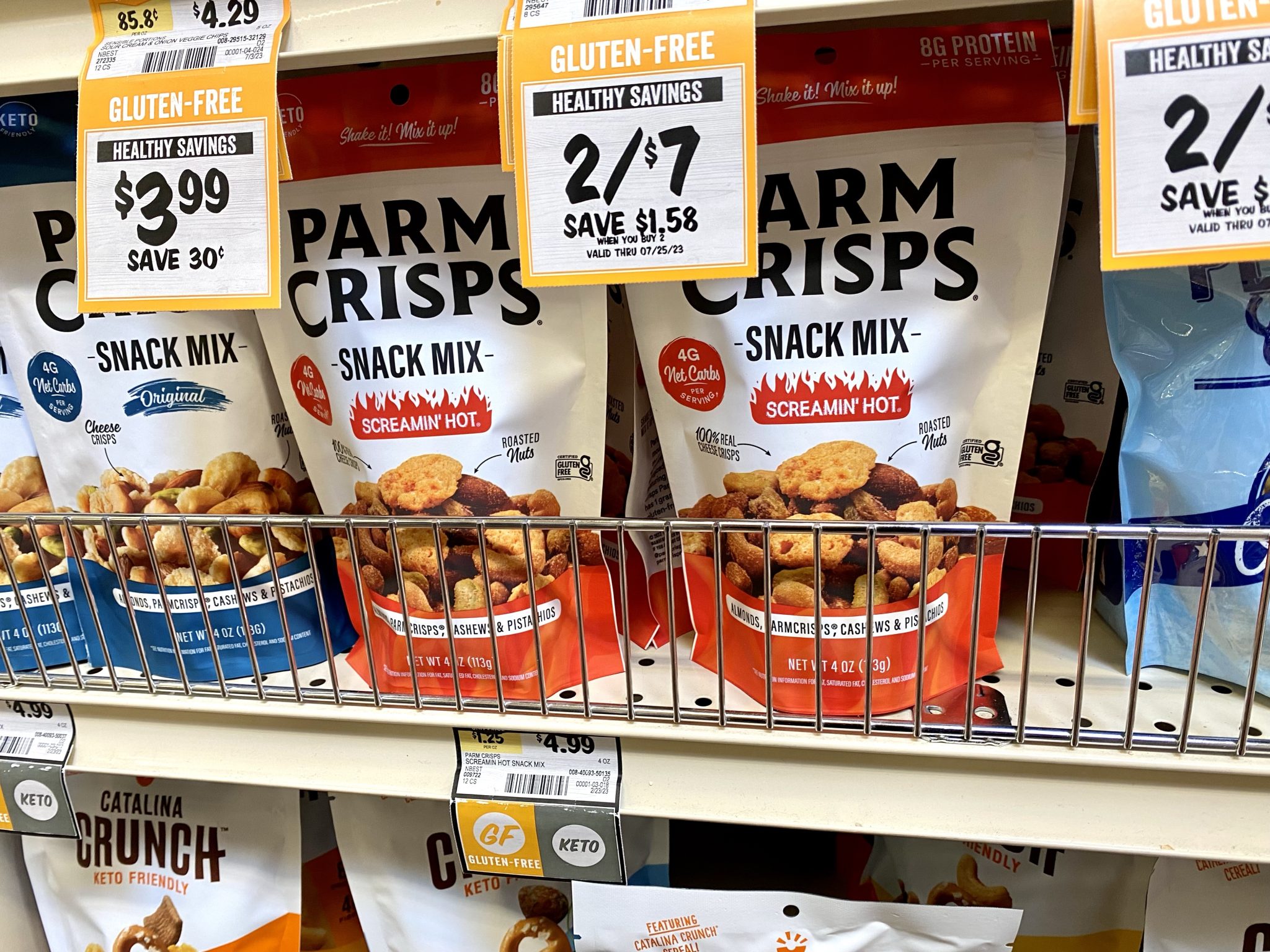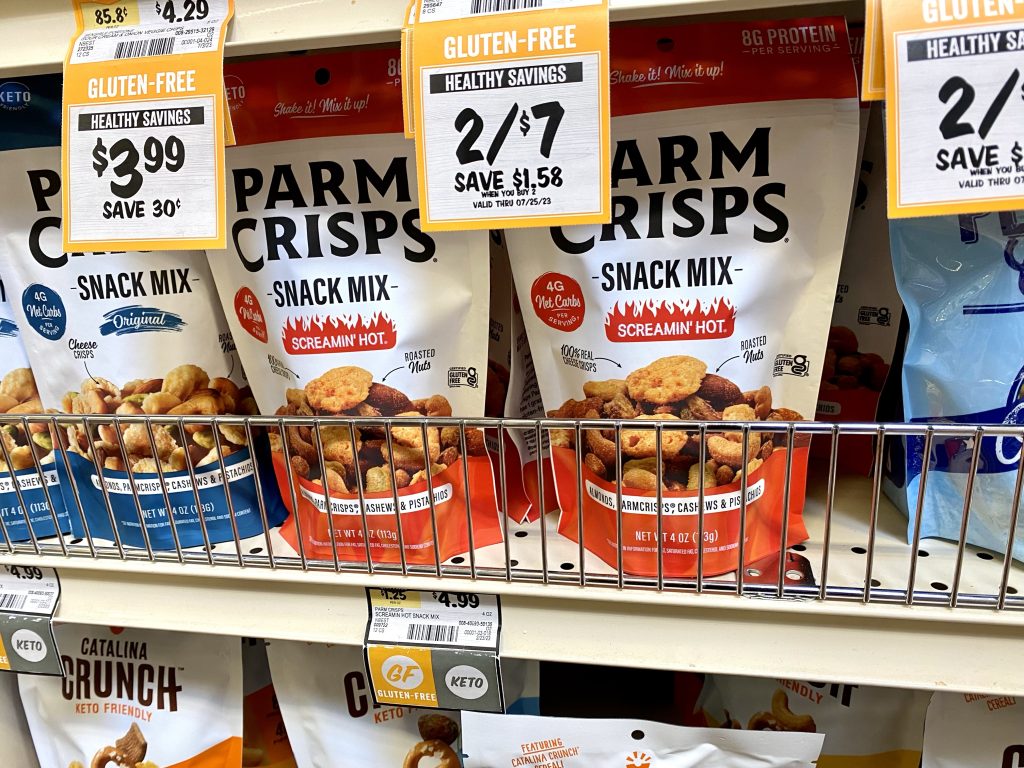 Parm Crisps Snack Mix is a great option for anyone who wants a salty snack that's similar to Chex Mix.
Protein Puffs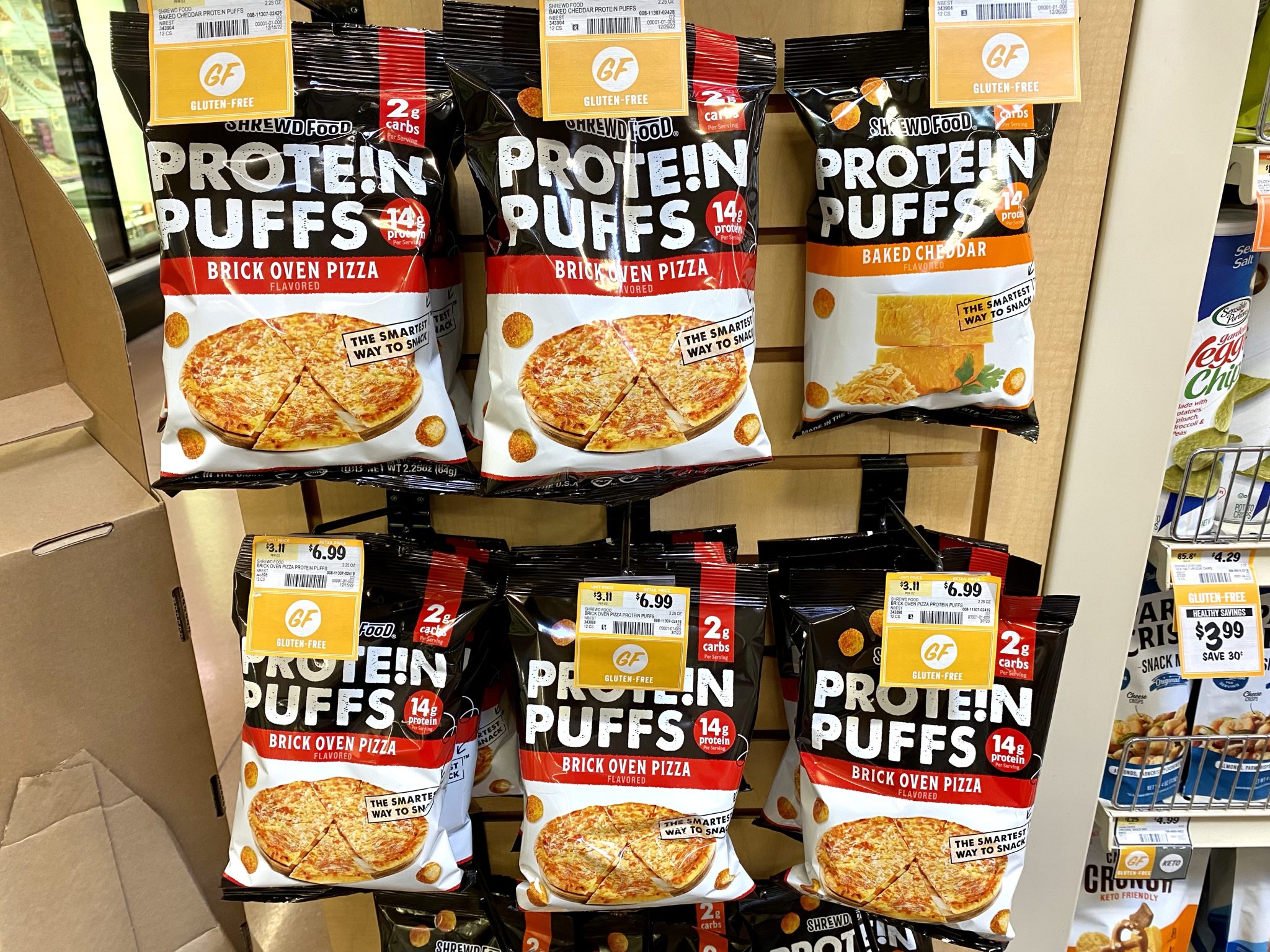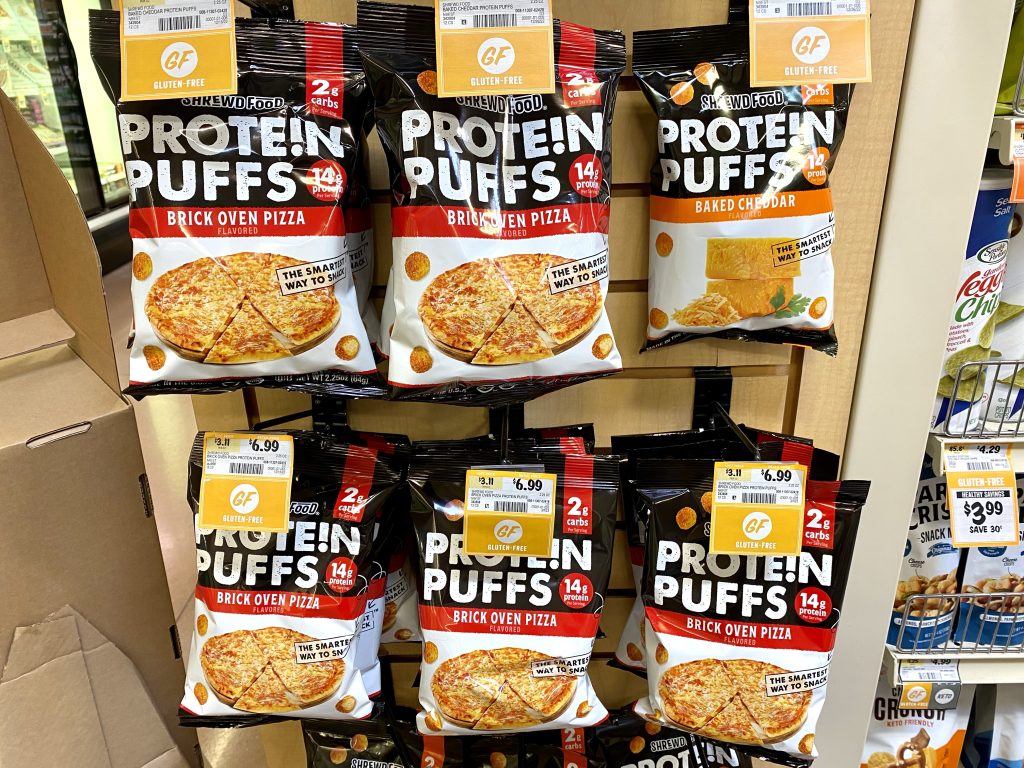 Protein puffs are a crunchy and savory snack that feels indulgent but has 14 grams of protein and only 2 net carbs per serving.
Candy Bars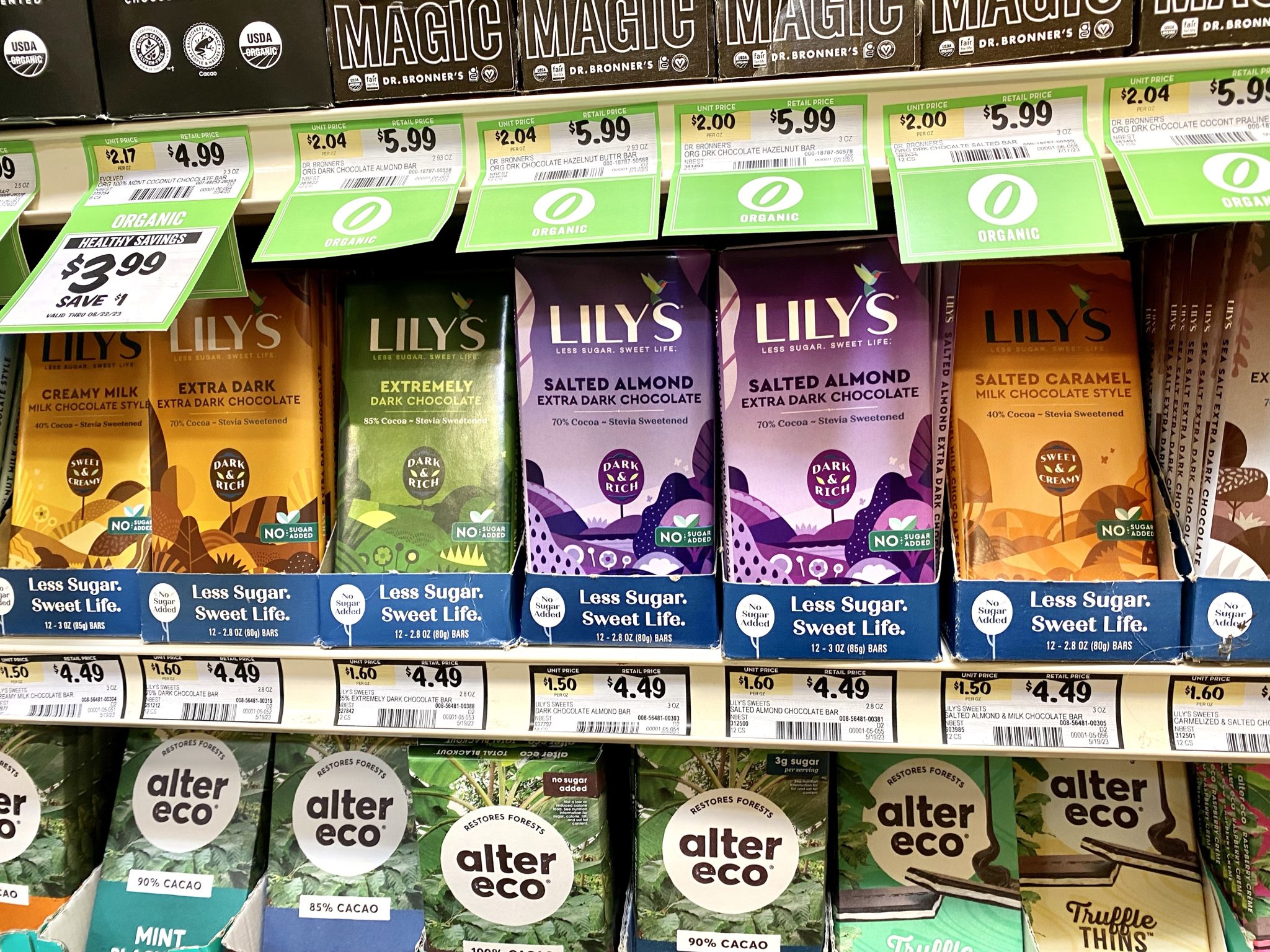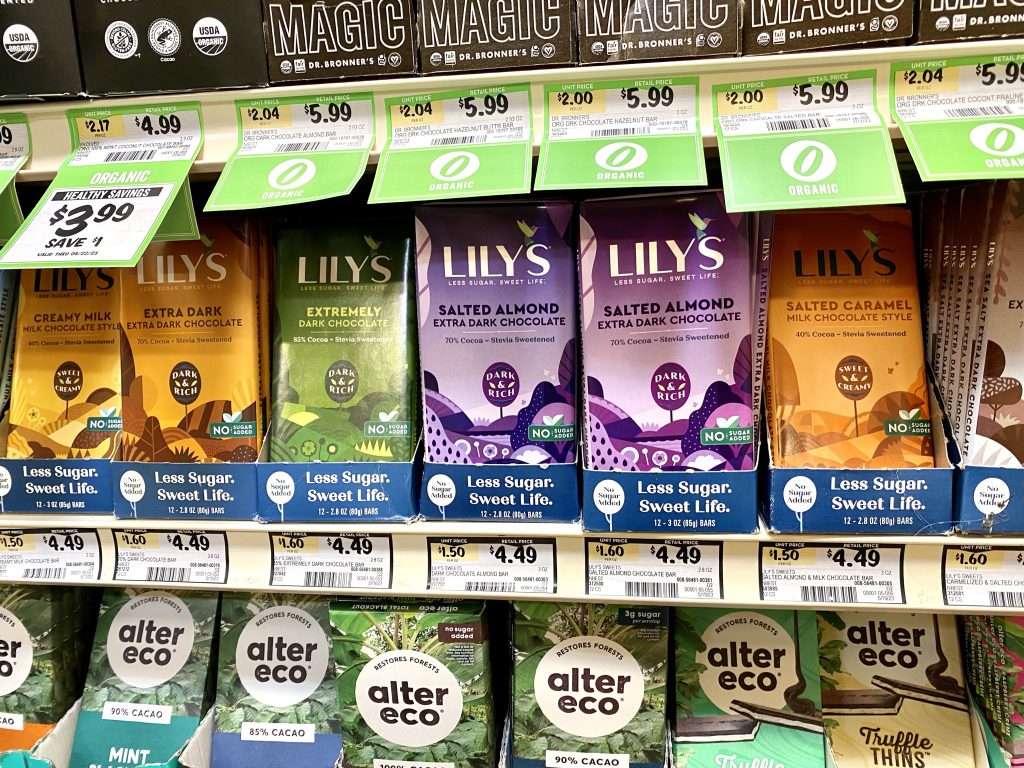 At Sprouts, you can find a diverse range of low-carb and keto-friendly chocolate bars with different brands and flavors.
Pork Rinds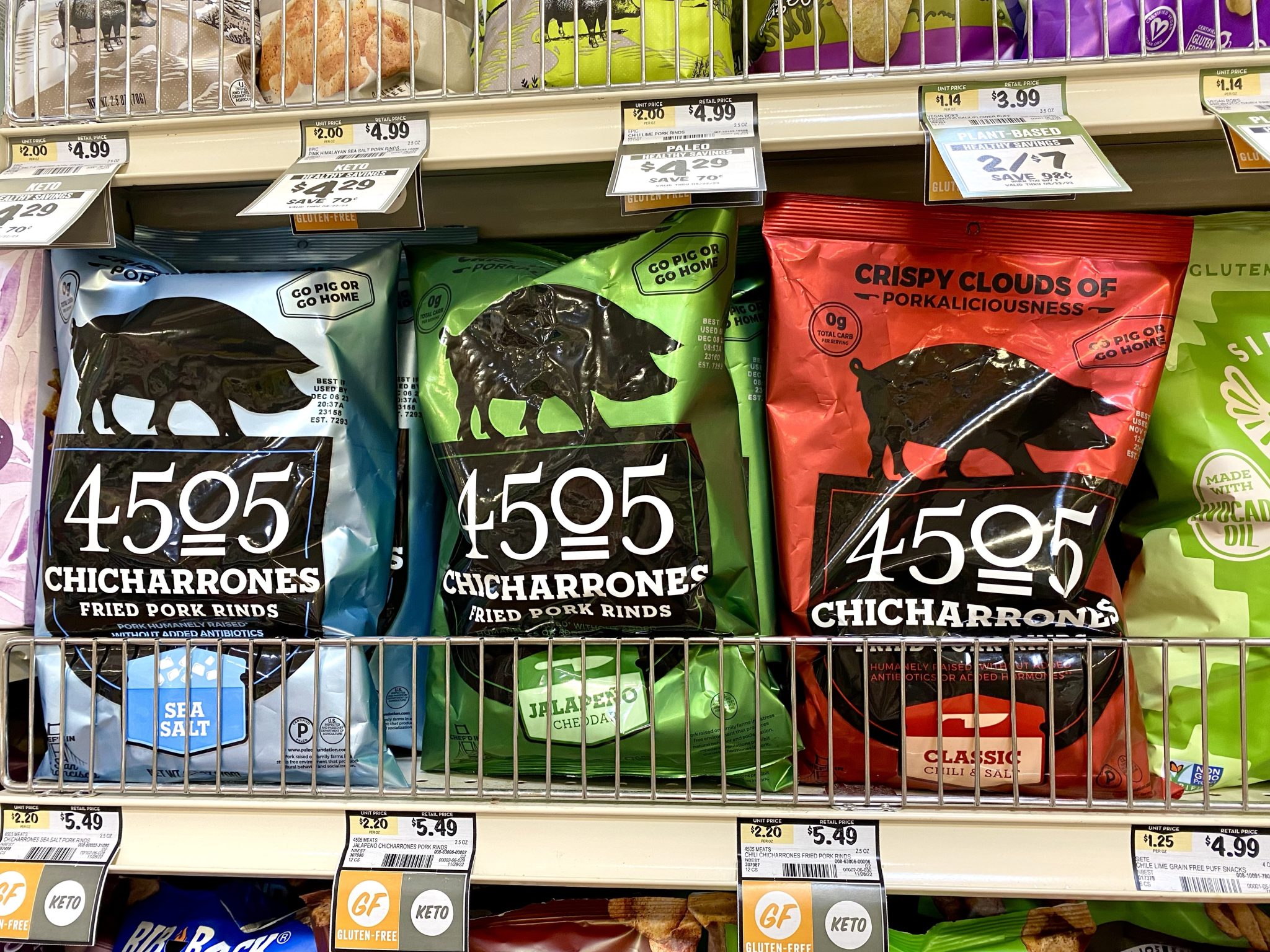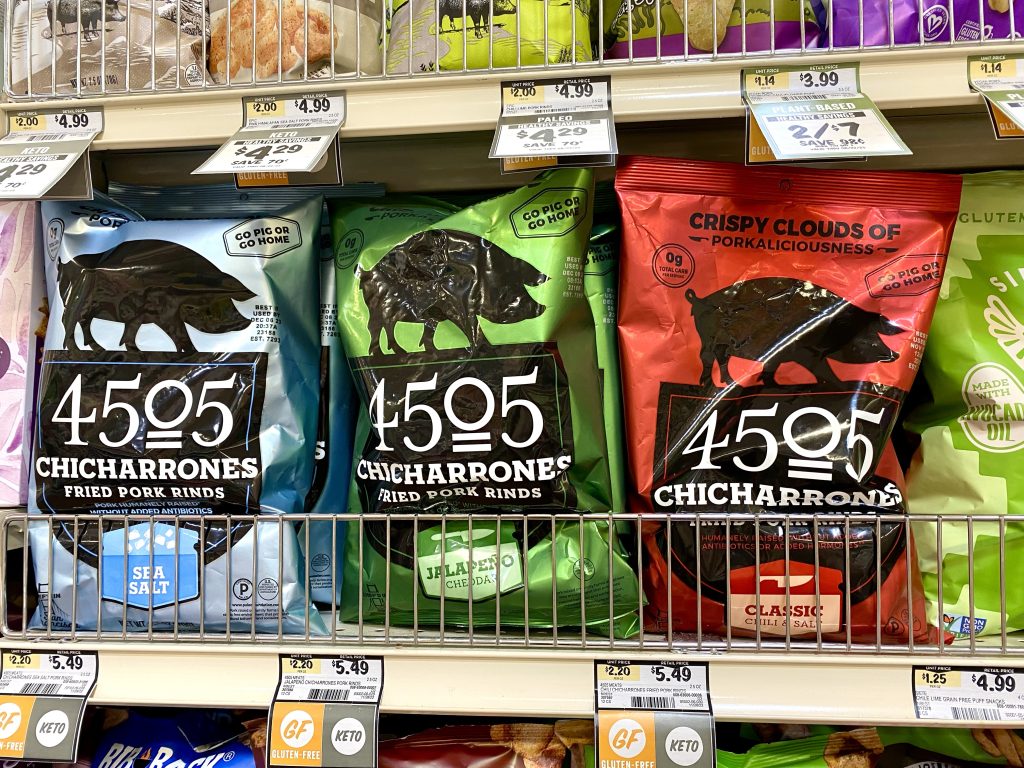 You can find pork rinds at most stores. 4505 chicharrones are high quality, contain no additives, and come in a variety of flavors.
Crackers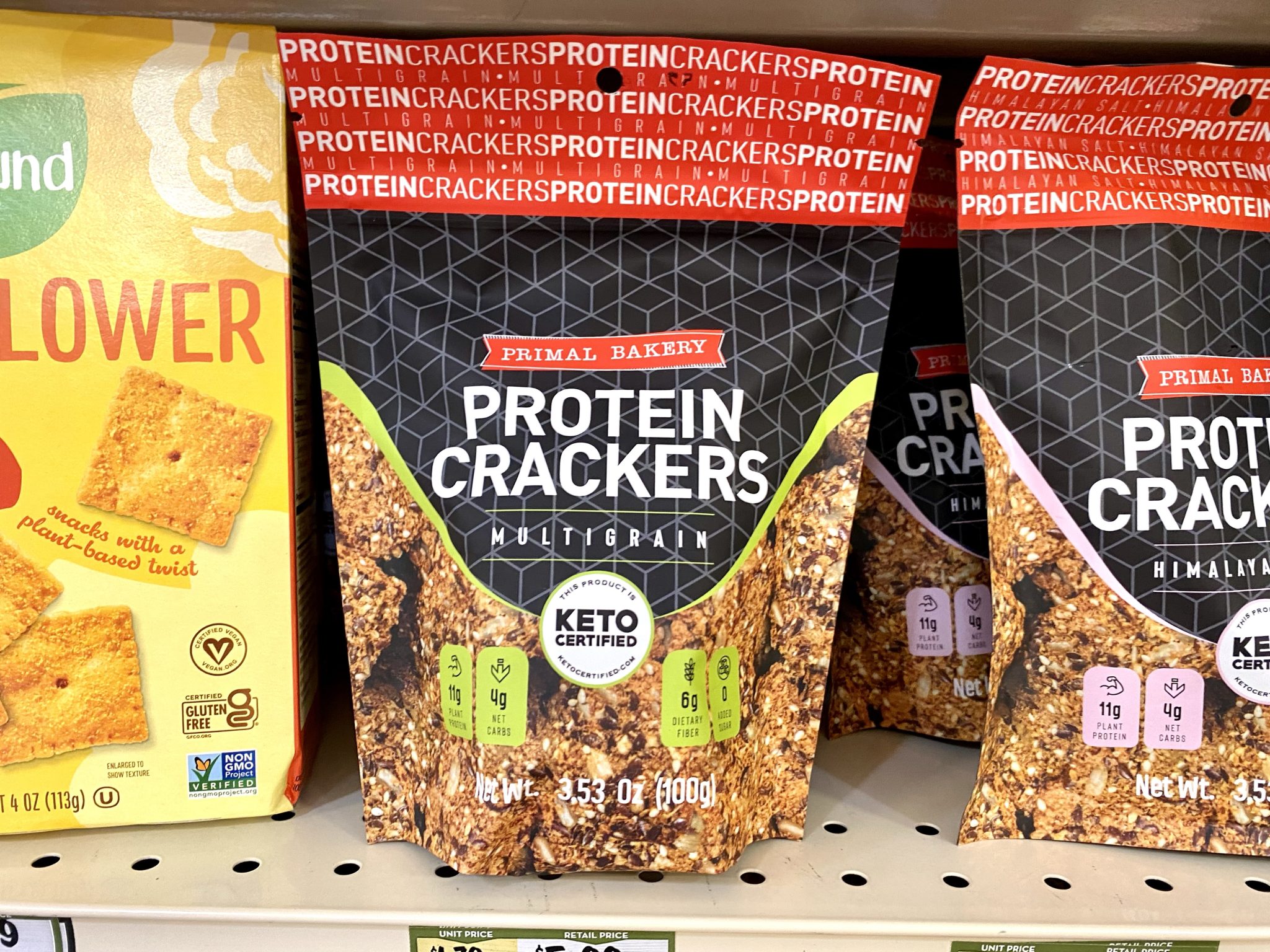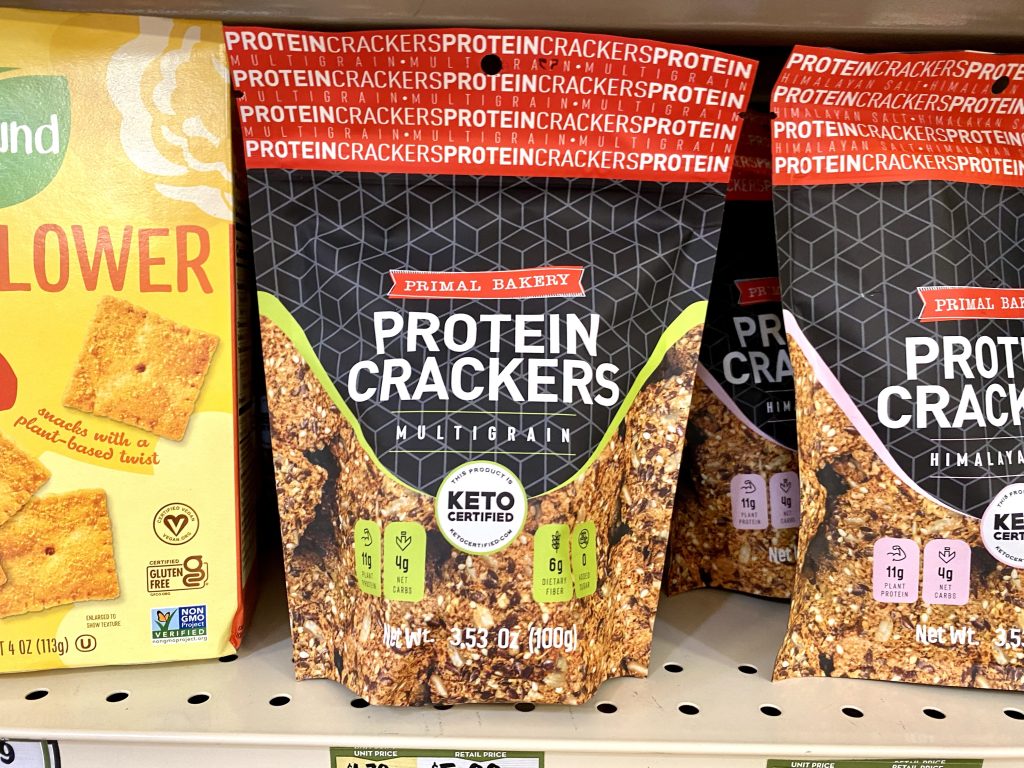 Primal Bakery's Protein Crispy Crackers are keto-certified and contain only 4 net carbs per serving.
Croutons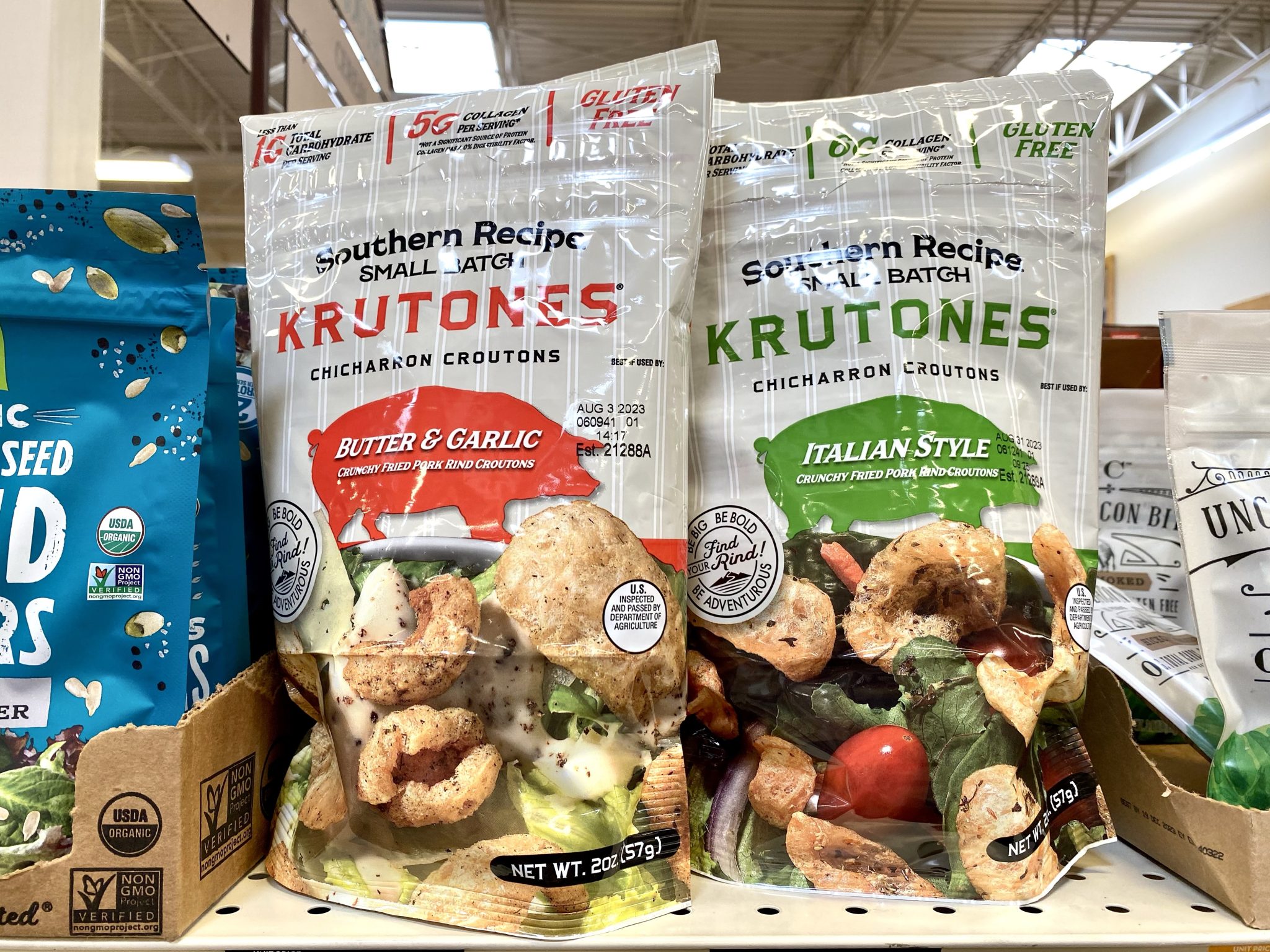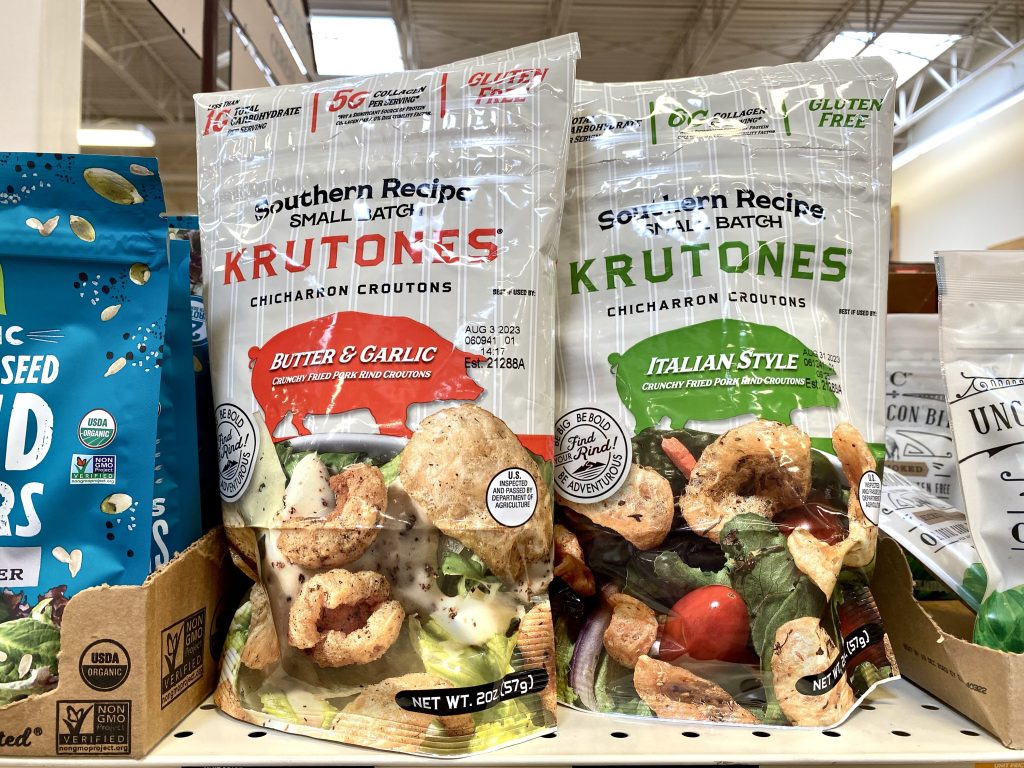 Southern Recipe Small Batch Krutones are a pork rind replacement for regular croutons. They are low-carb and keto friendly.
Chocolate Syrup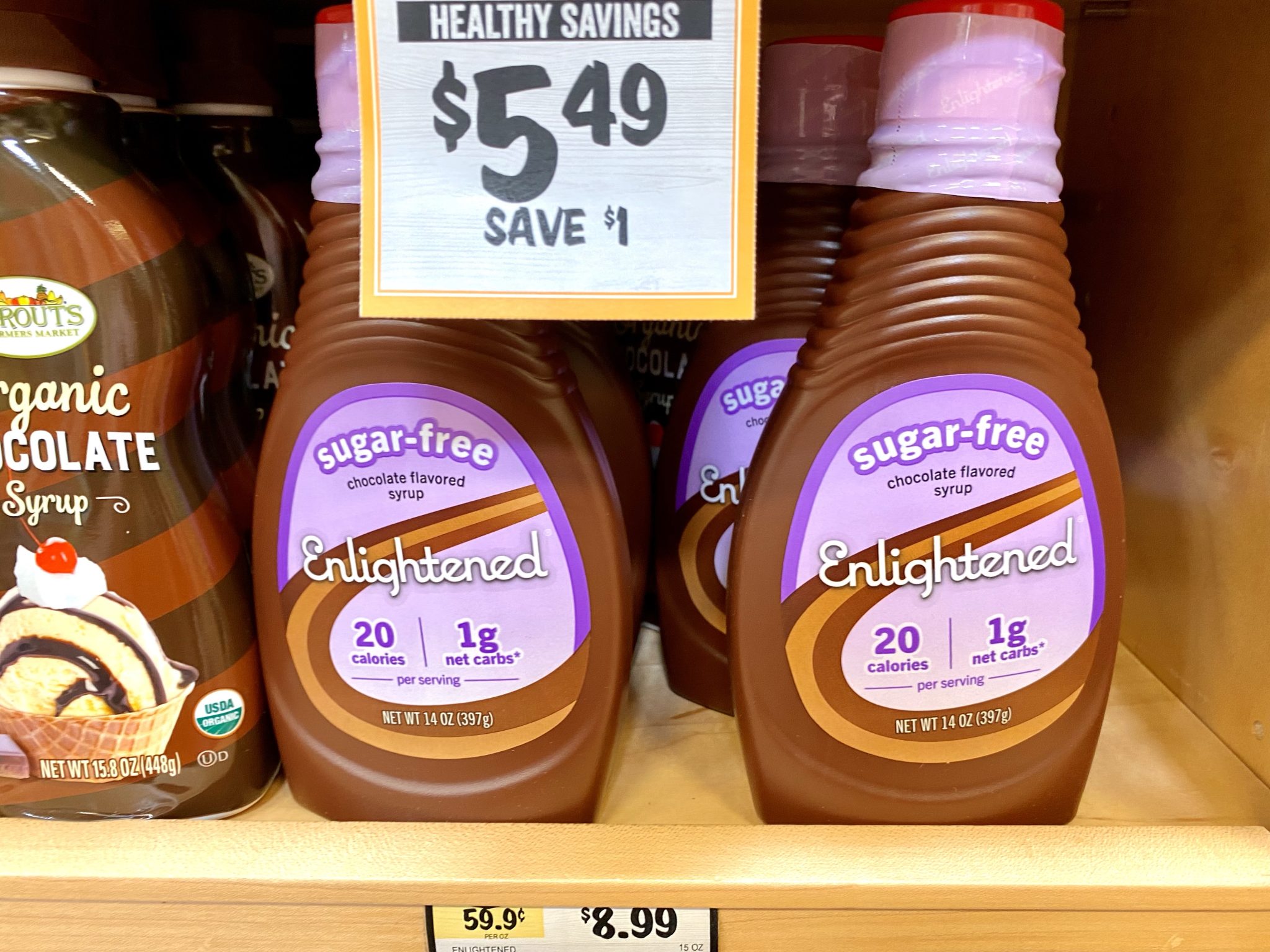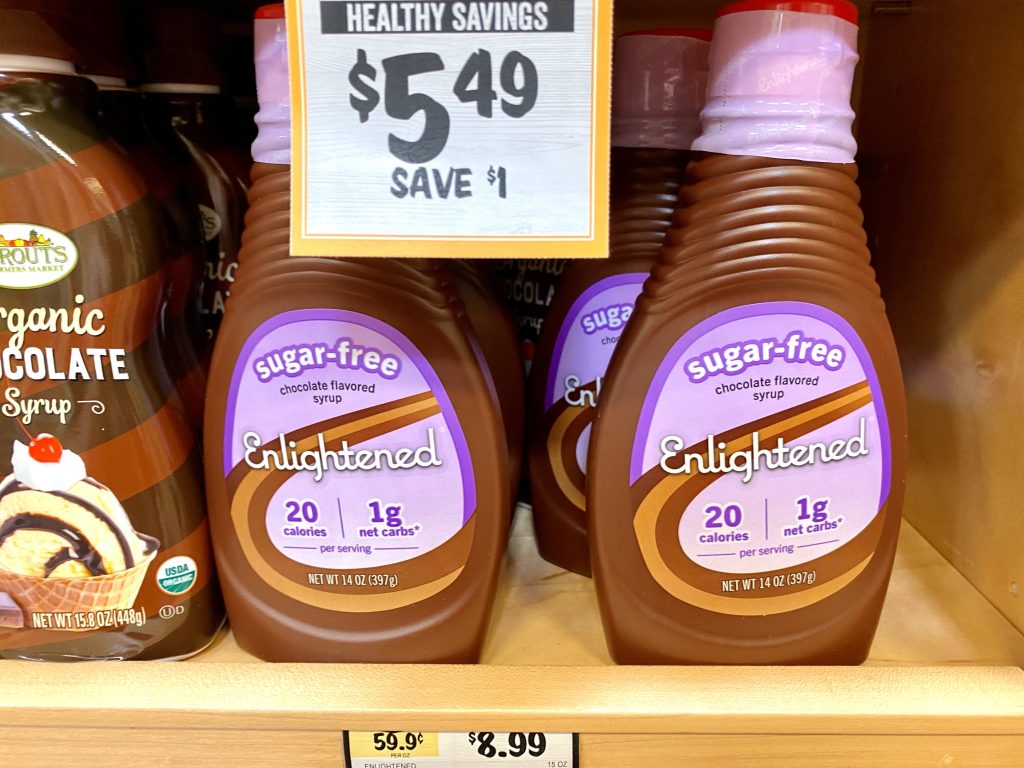 Enlightened makes sugar-free, low-carb syrup to pair with their keto ice cream!
Cereal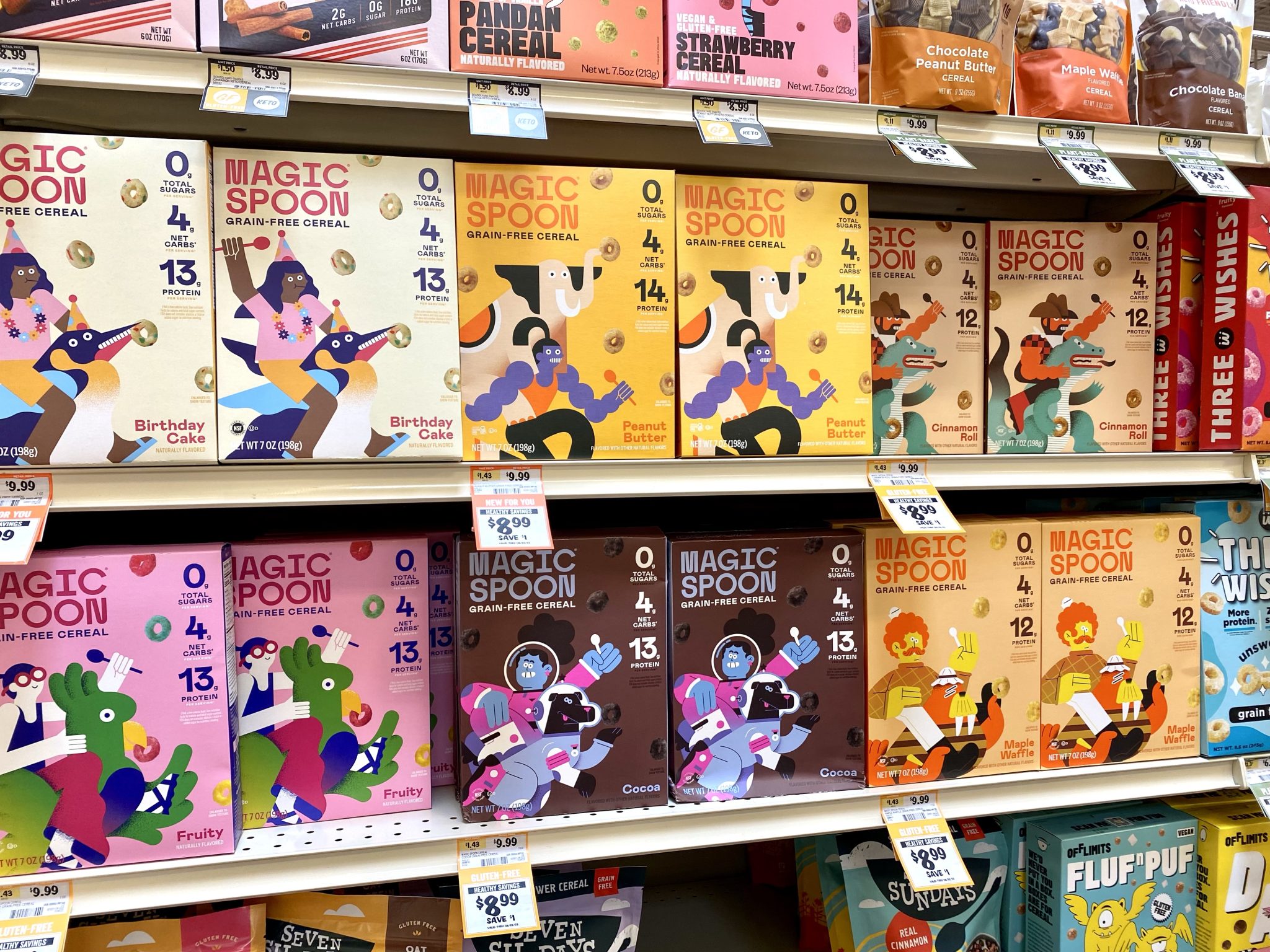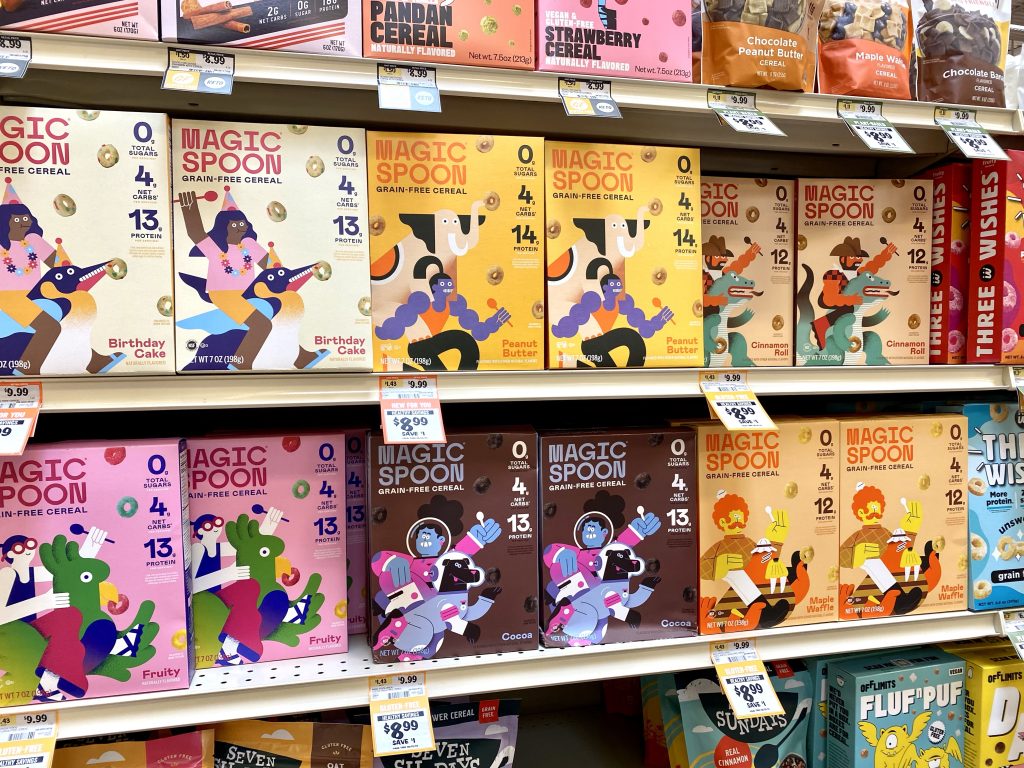 Sprouts has a large display of low carb cereal brands, including Magic Spoon. It has zero added sugar and 4 net carbs.
Cookies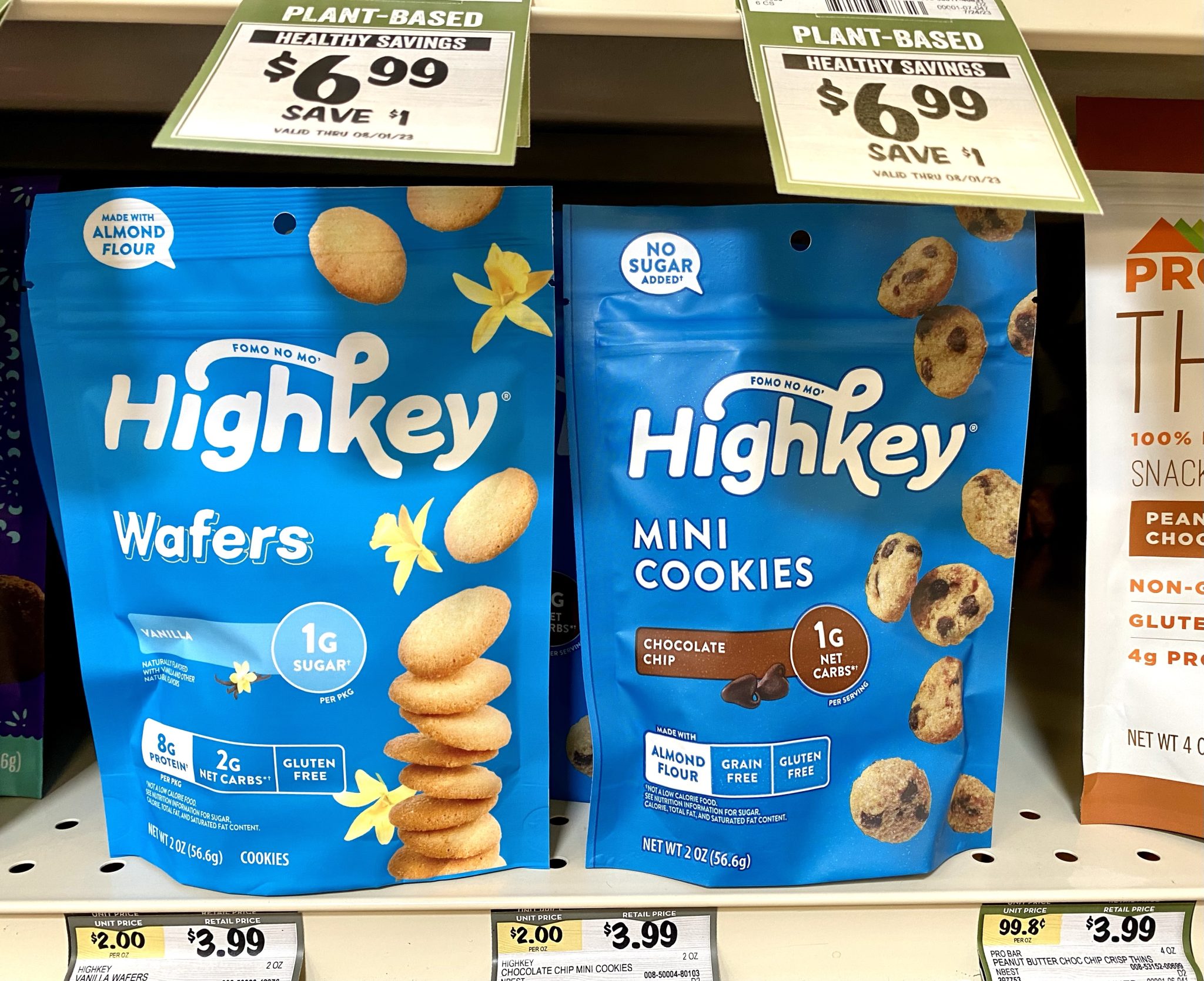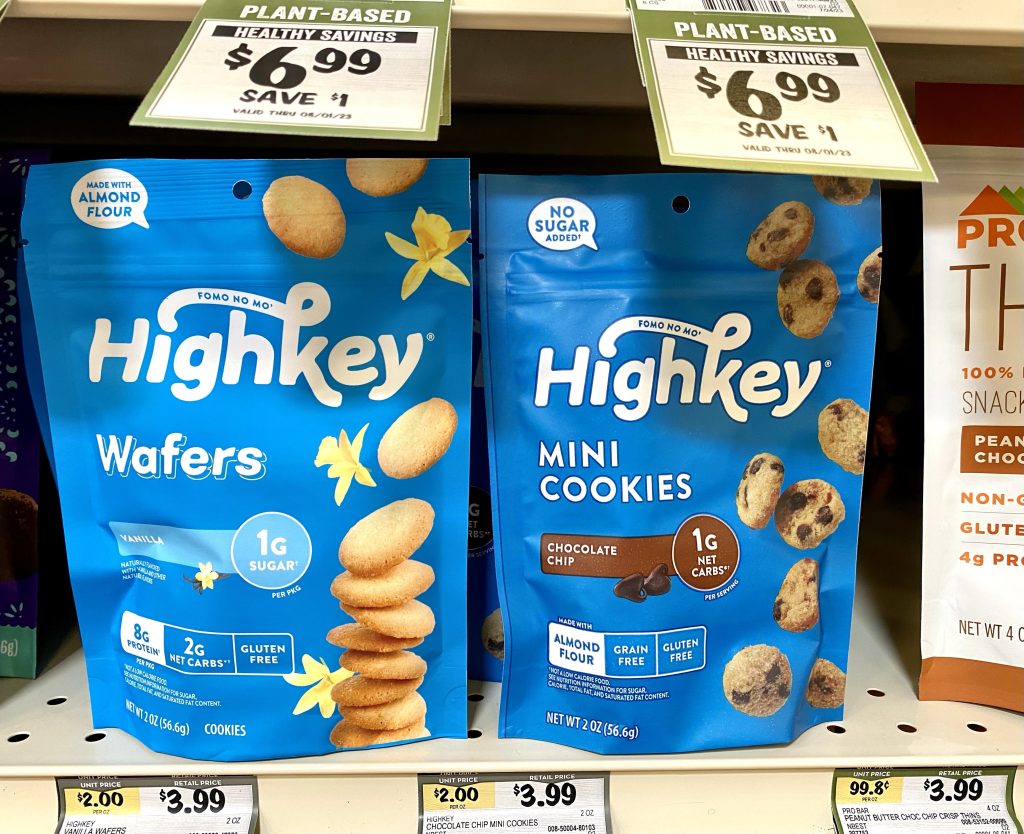 Highkey cookies are low-carb mini cookies similar in texture to the popular Famous Amous Cookies. The Chocolate chip cookies have 1 net carb per serving.
Pork Rind Crumbs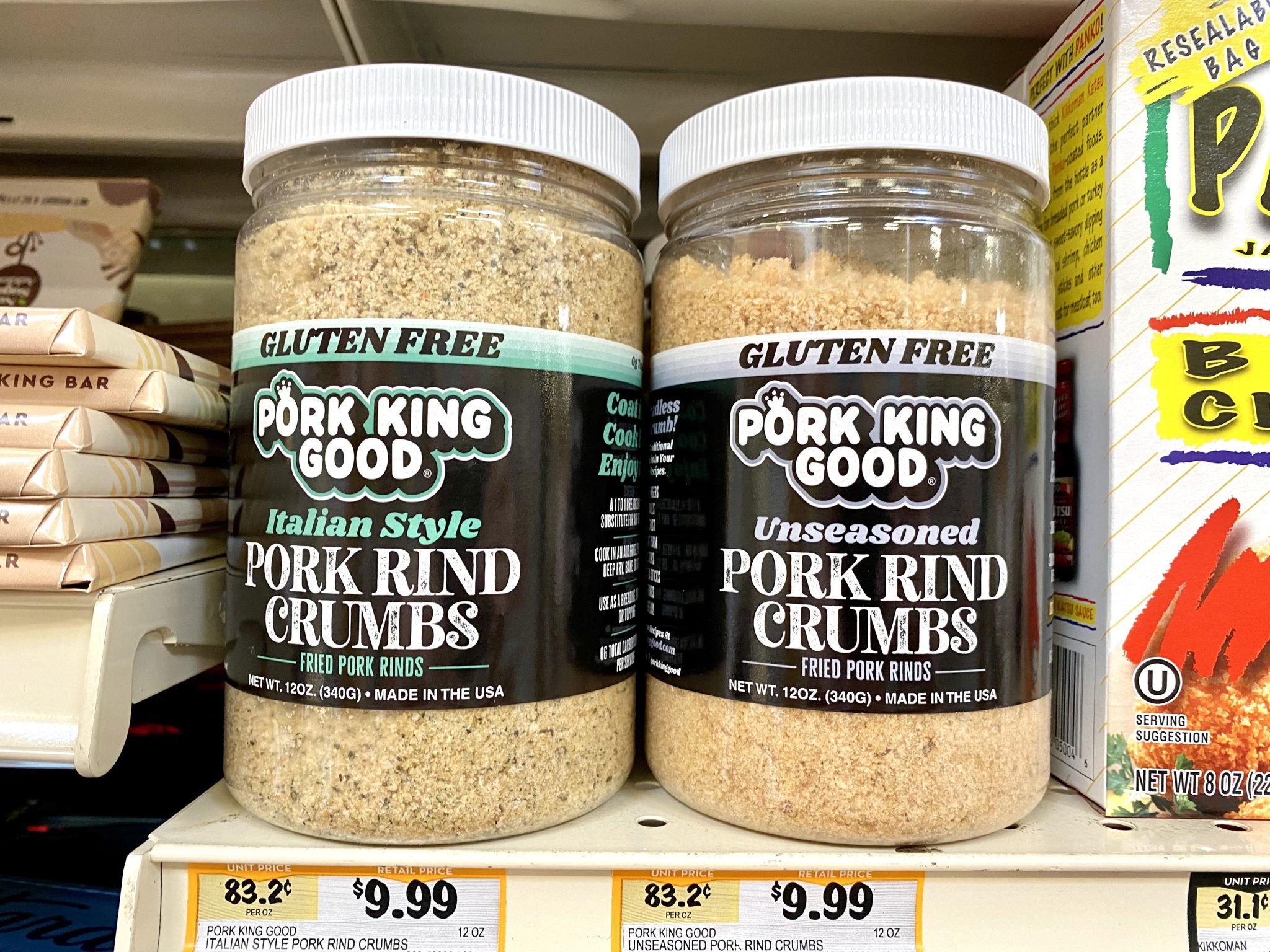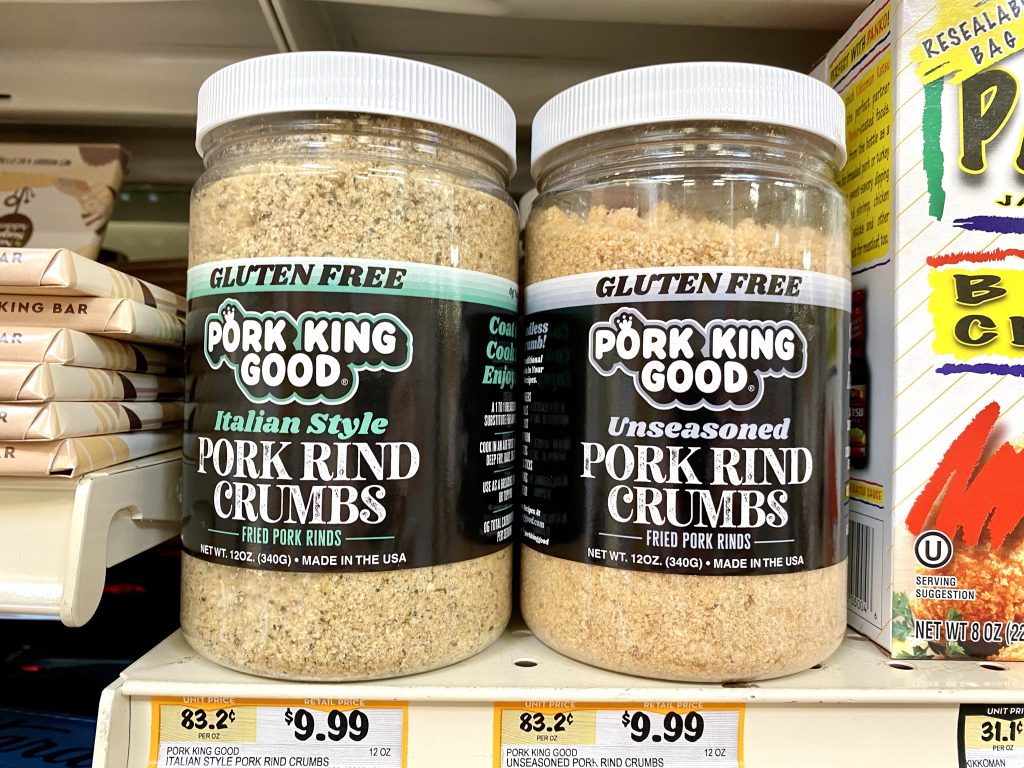 Pork rind crumbs are a popular breading replacement for those following a low-carb lifestyle.
Sweeteners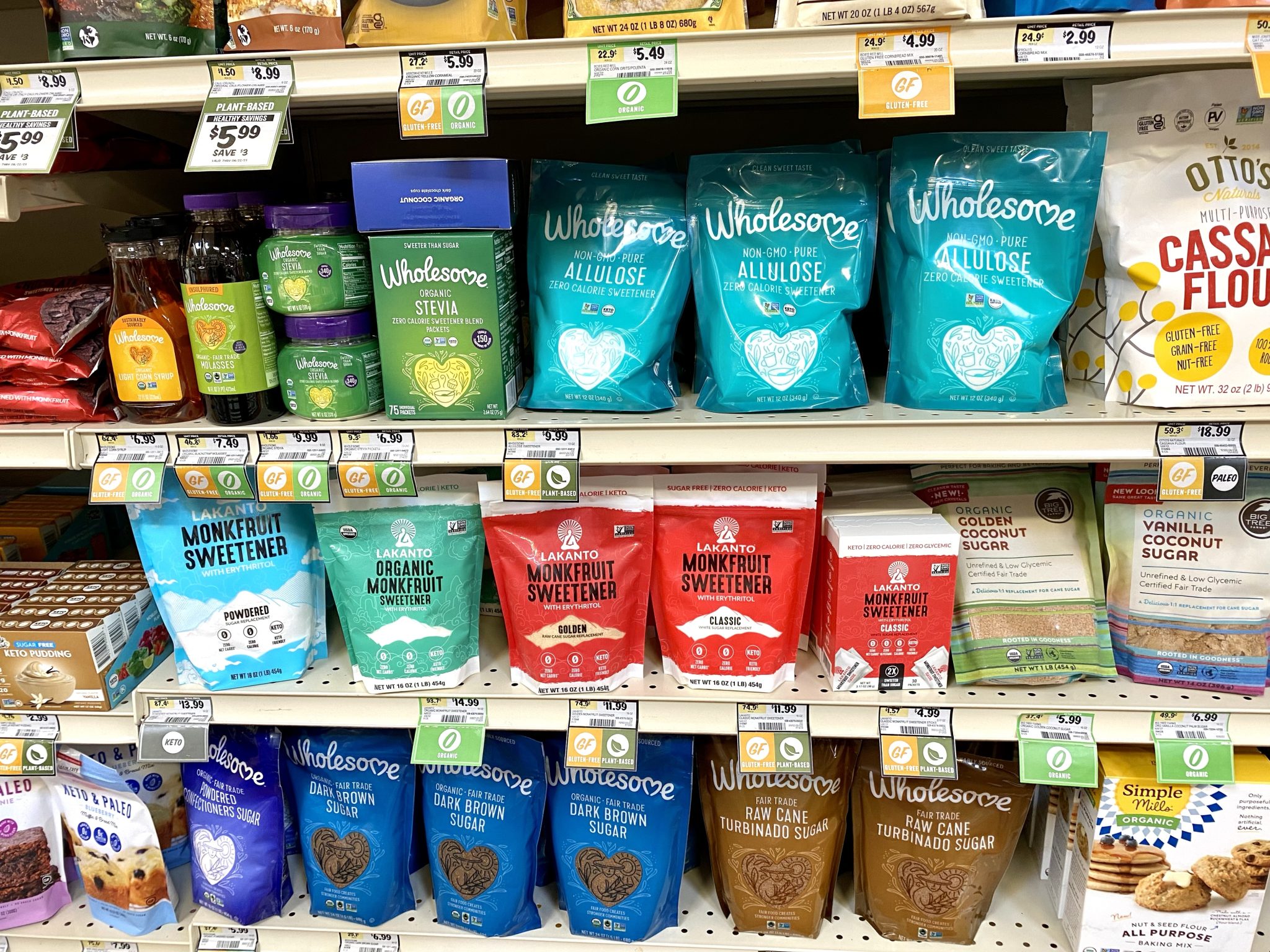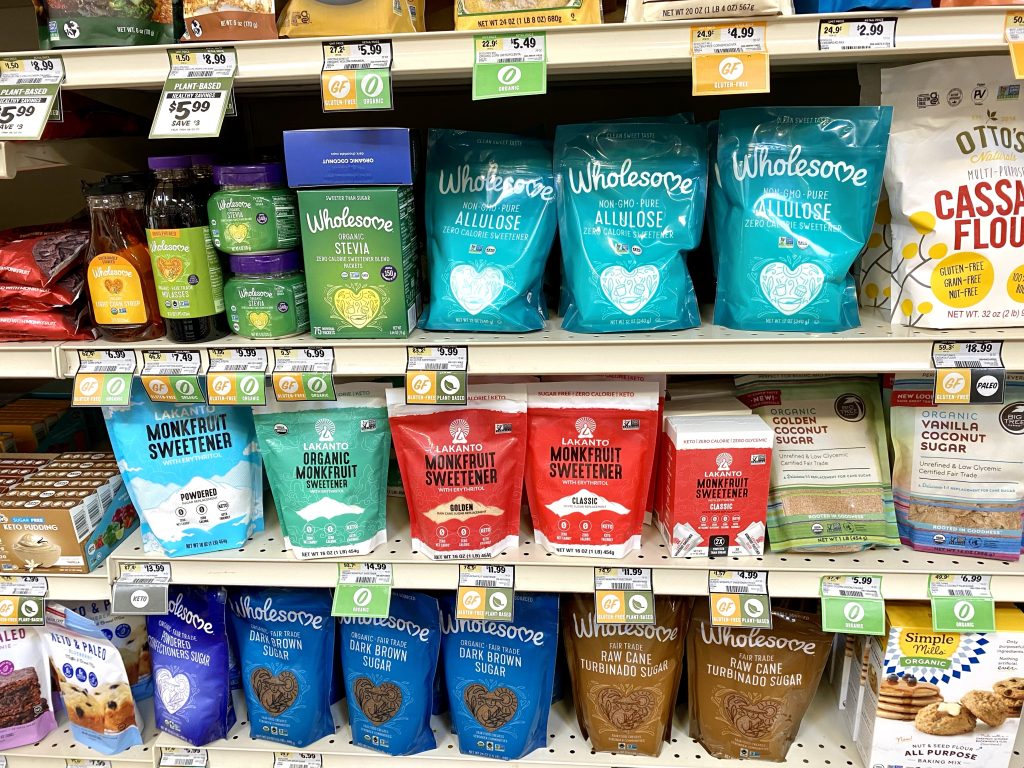 Sprouts has a variety of sugar replacements for those following keto or low carb or simply looking to cut down on sugar. Monk fruit and erythritol are among the most popular.
Beef Sticks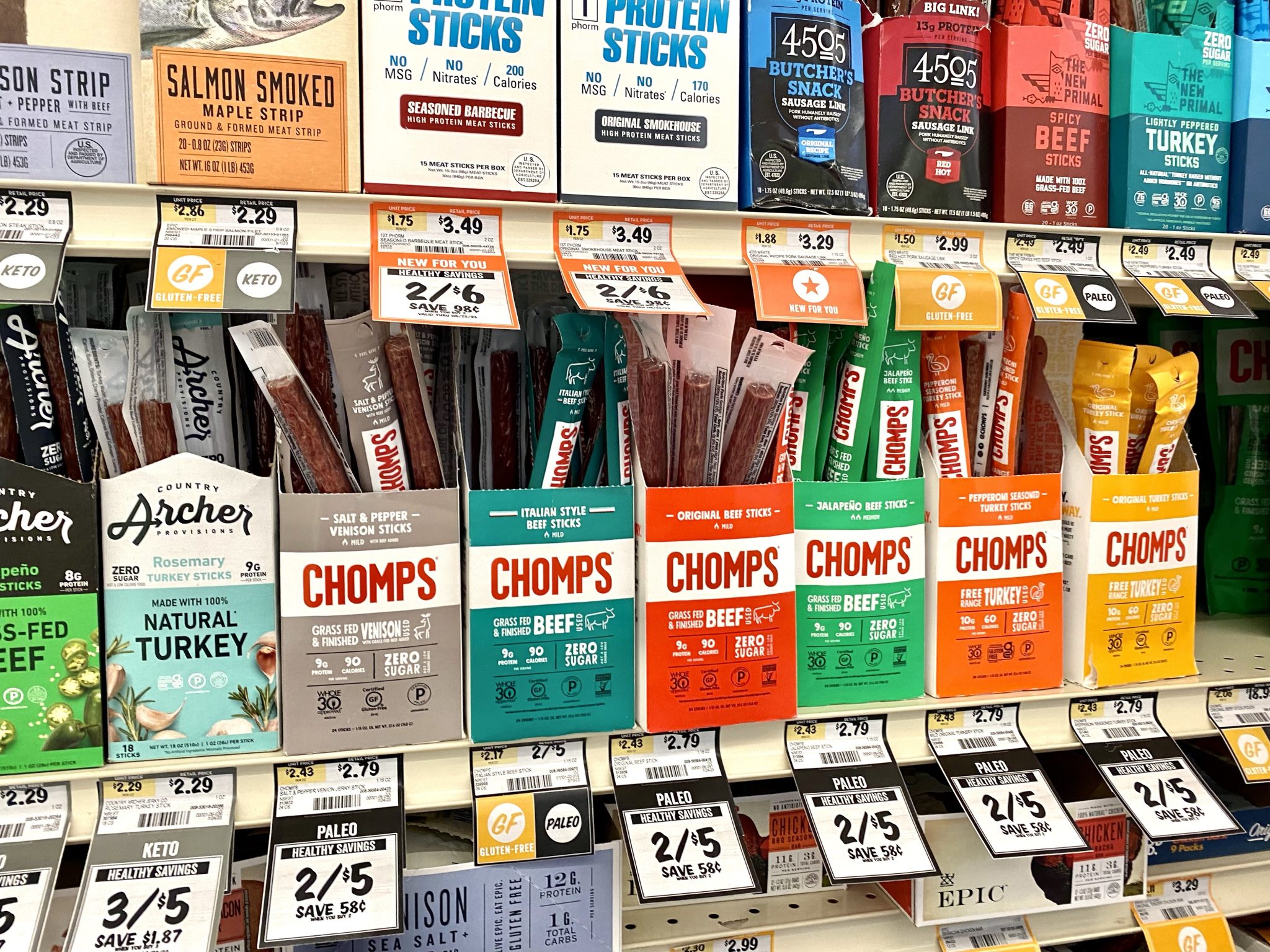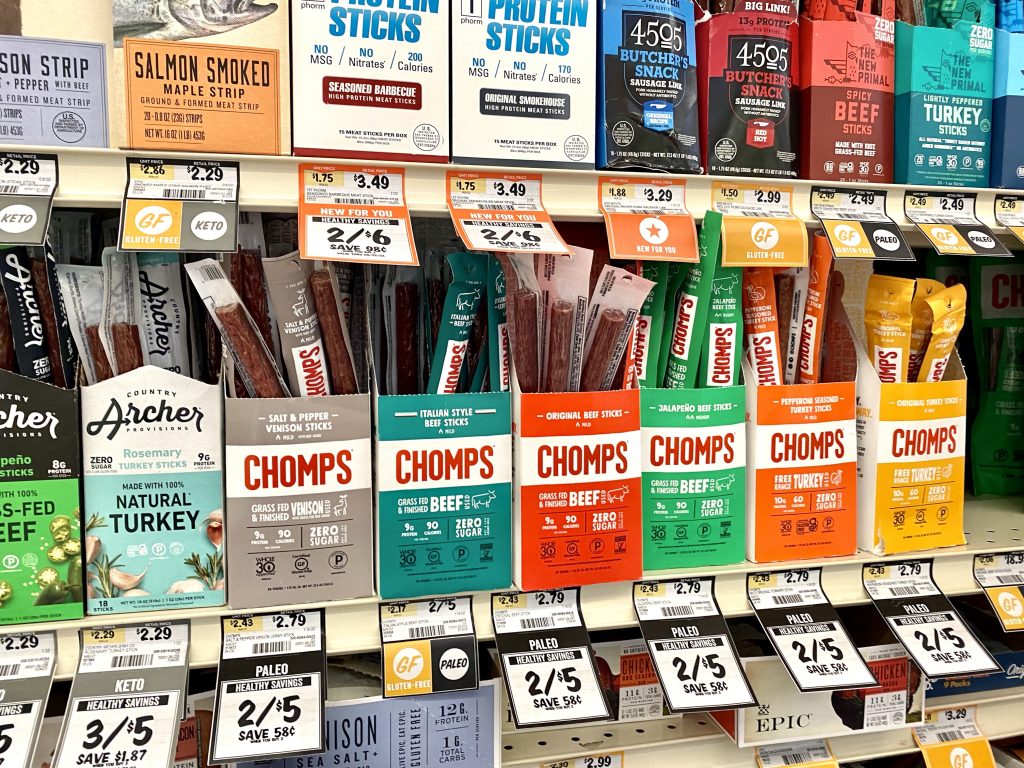 Chomps beef sticks are Whole 30 approved and keto friendly. They are made with grass-fed and finished beef. Sprouts Farmers Market has a large selection of beef sticks that contain no added sugars.
Ice cream Cones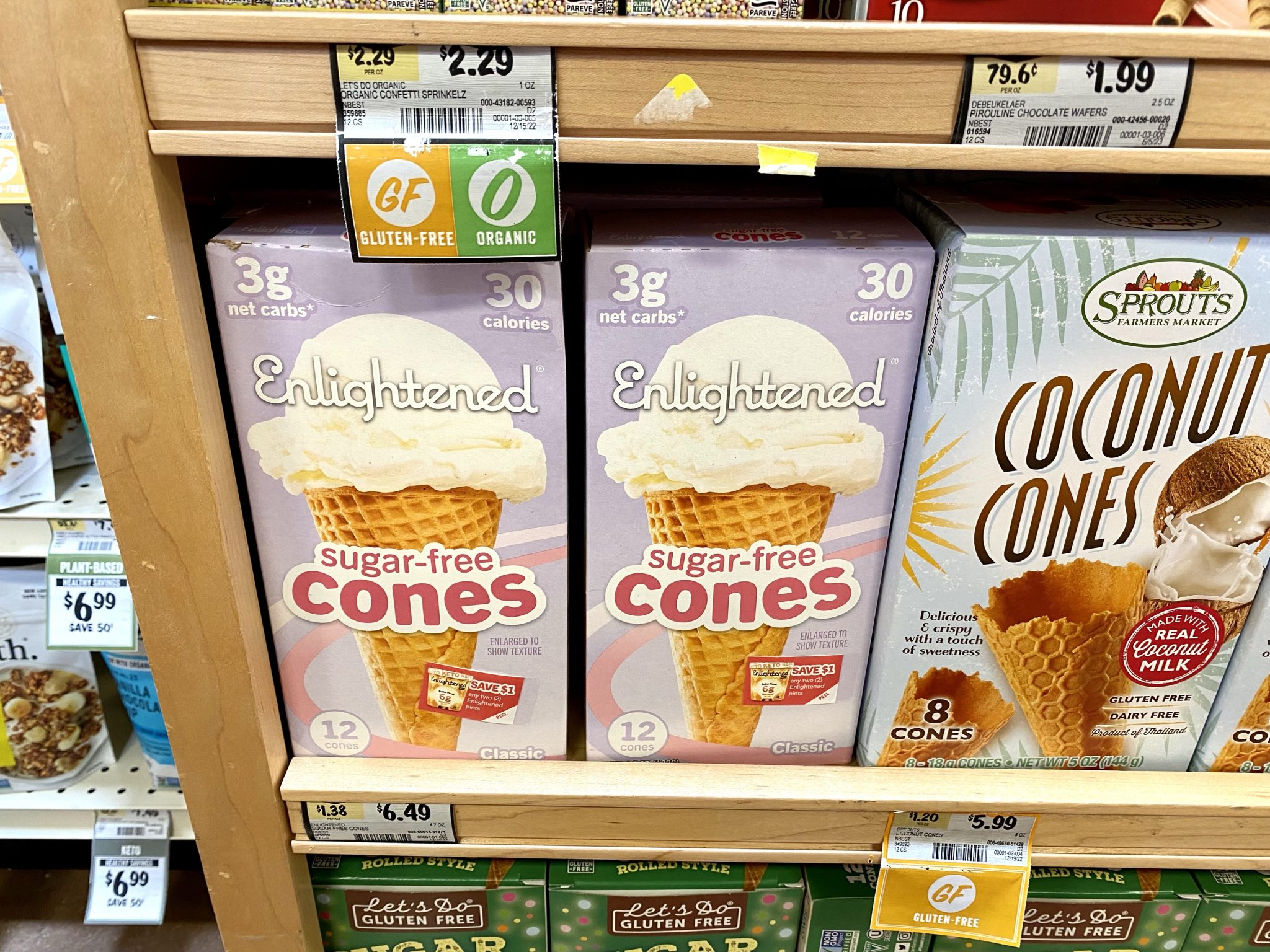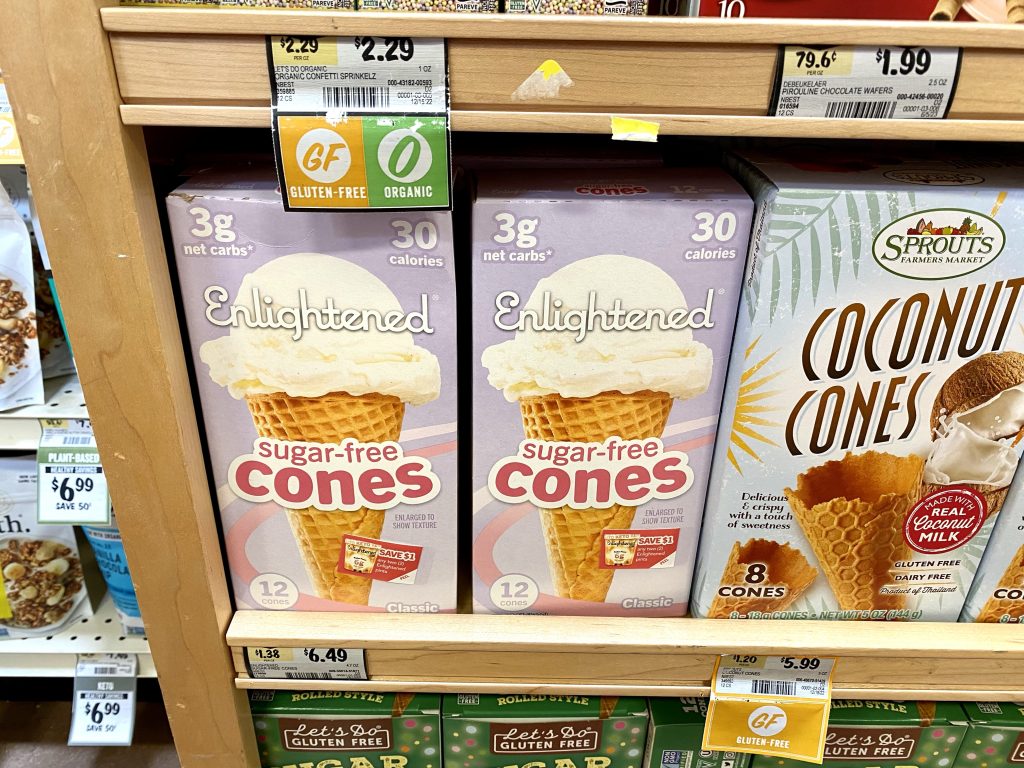 Enlighten makes sugar-free cones to go along with their keto ice cream collection. They have 3 net carbs per cone.
Eggs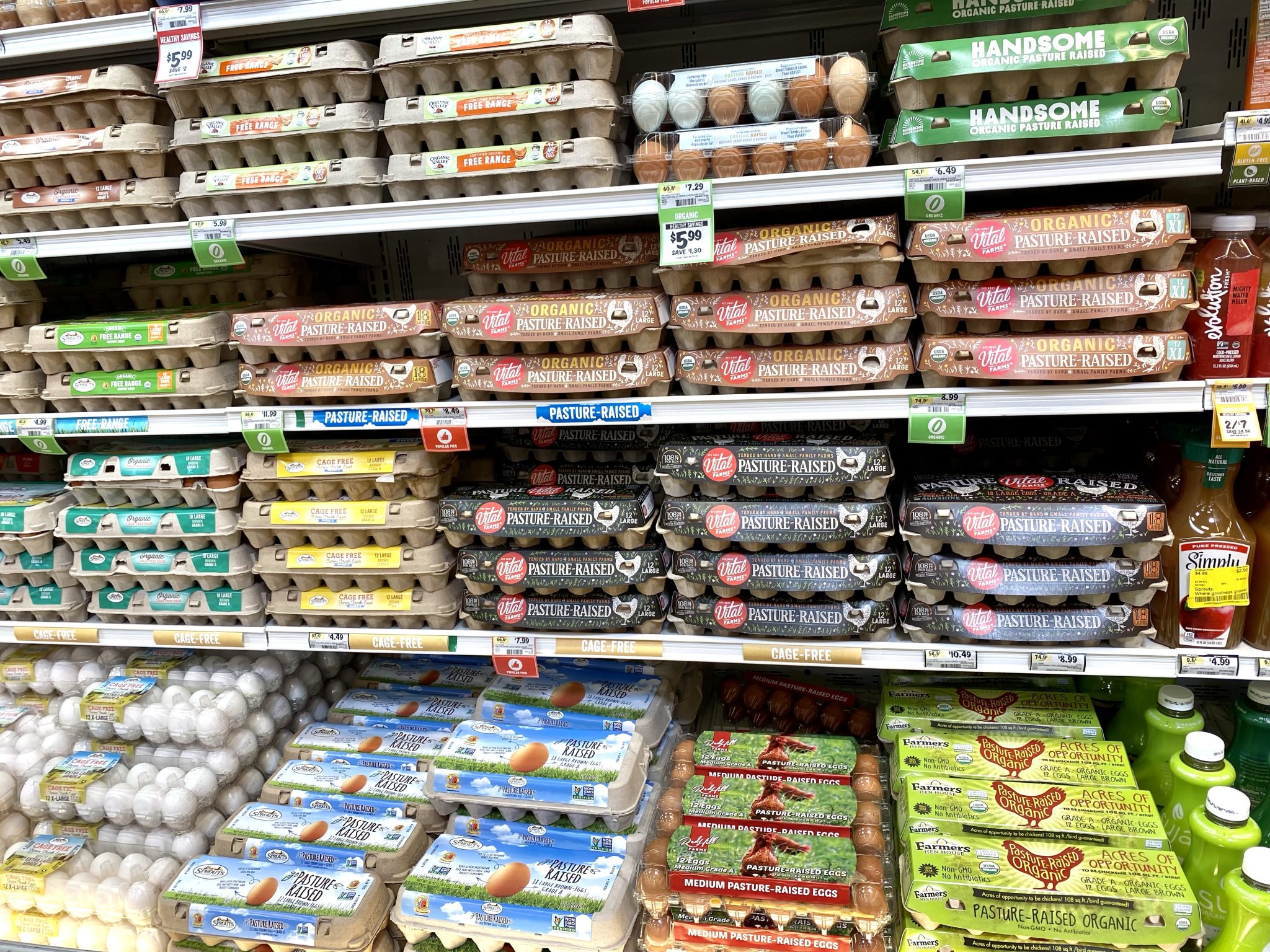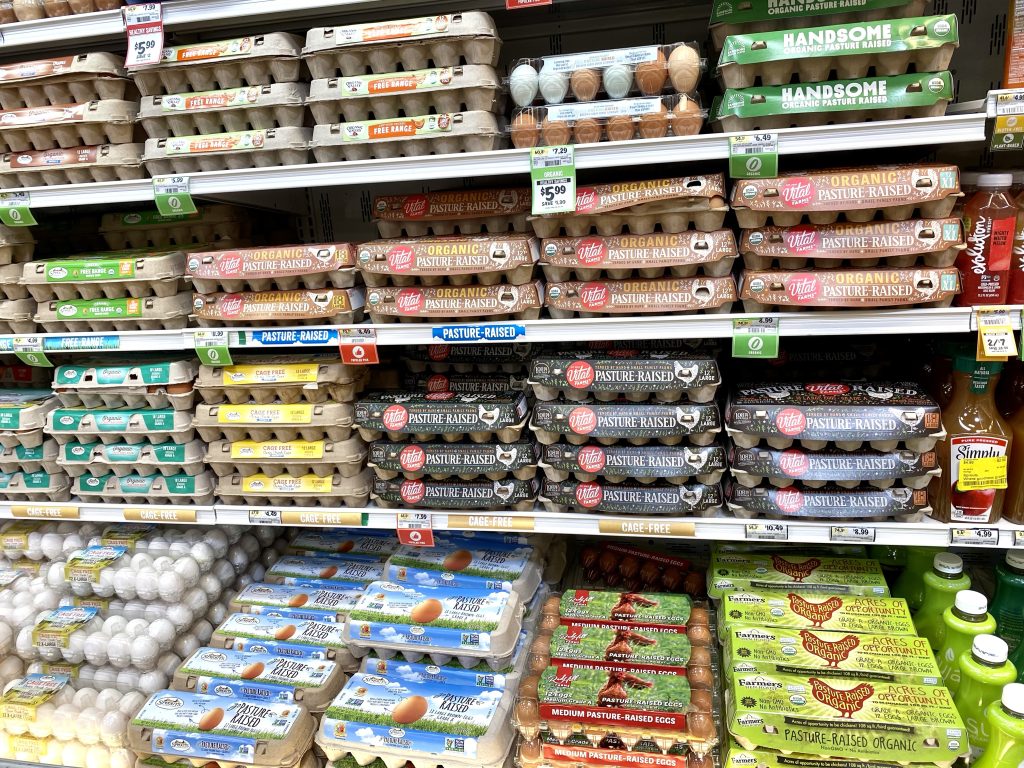 Eggs are a popular protein option among those following low-carb and keto. Sprouts offer a lovely selection of eggs, ranging from pasture-raised to cage-free.
Produce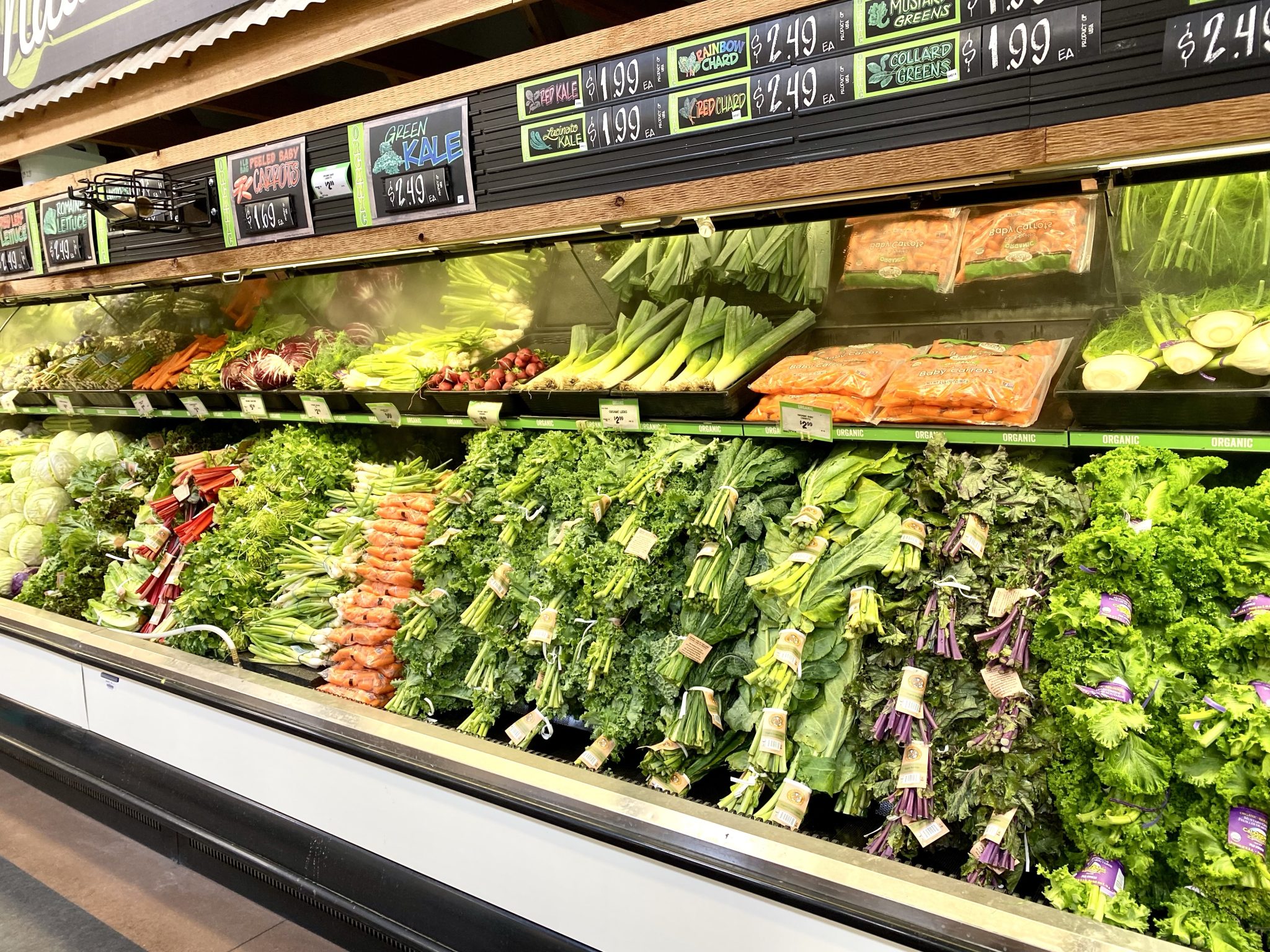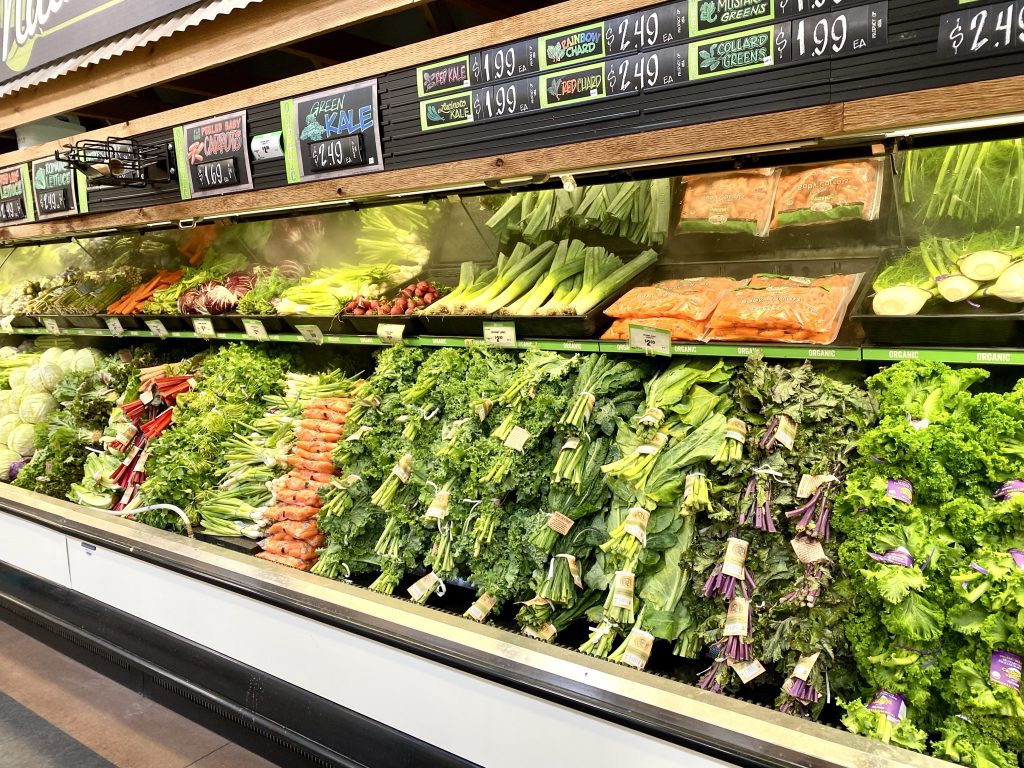 Sprouts Farmers Market boasts a stunning produce section, displaying fresh fruits and vegetables scattered throughout every corner.
Low Carb at Aldi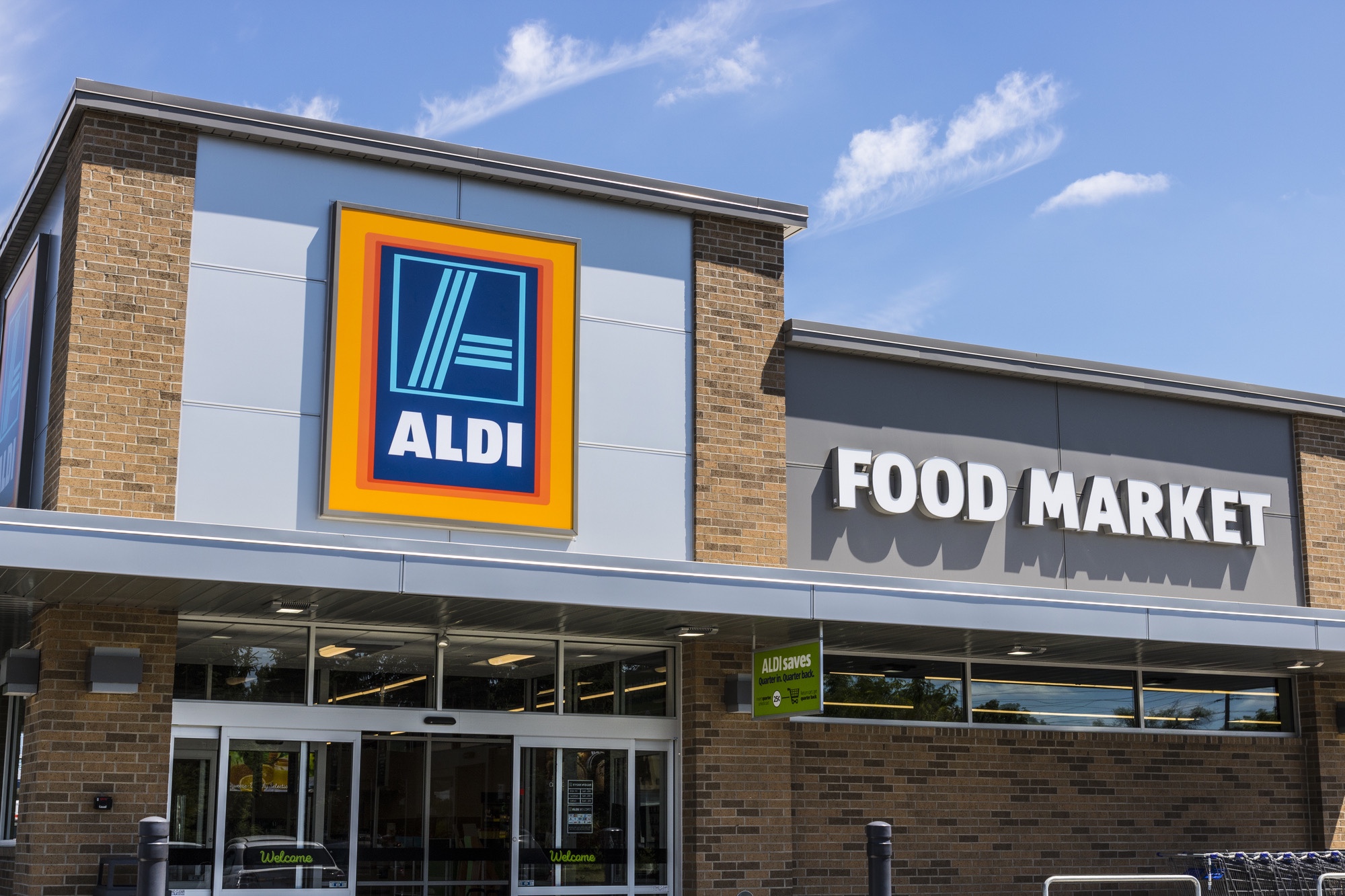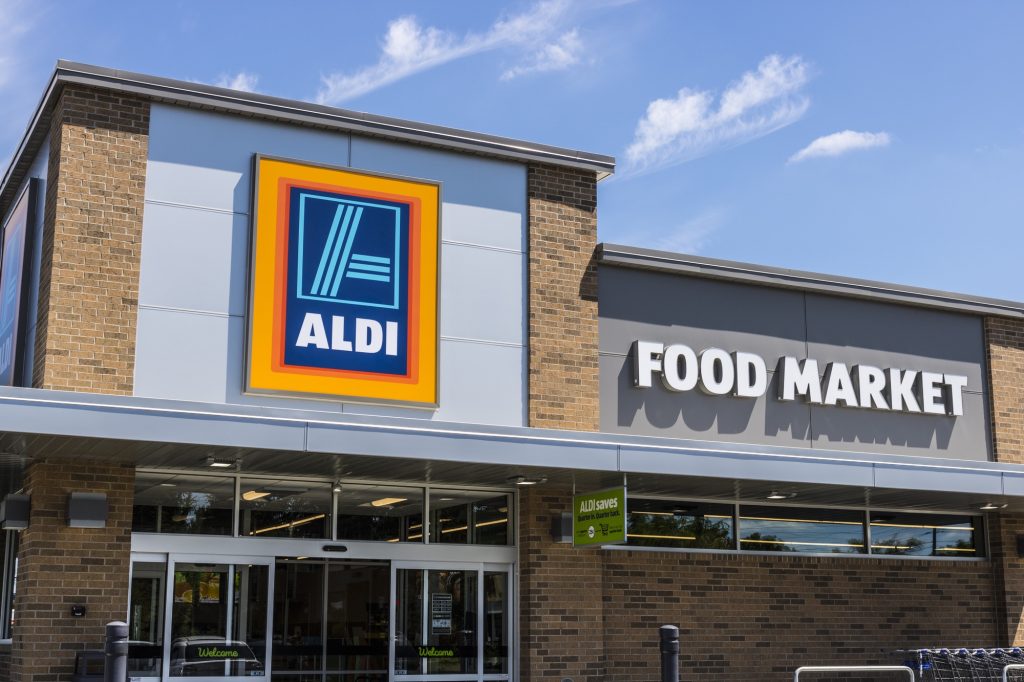 Aldi Low Carb: 25 Irresistible Finds
Low Carb at Publix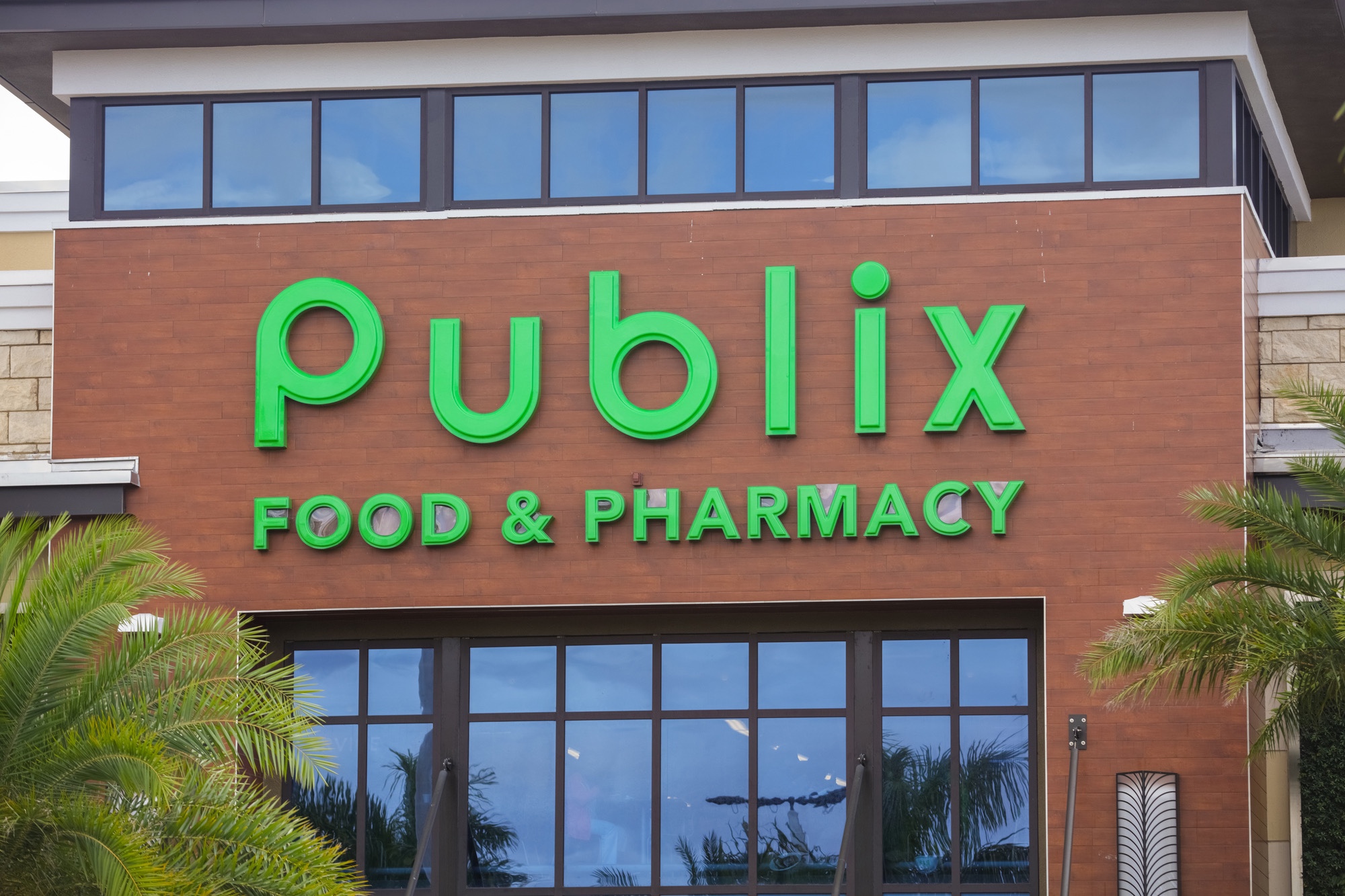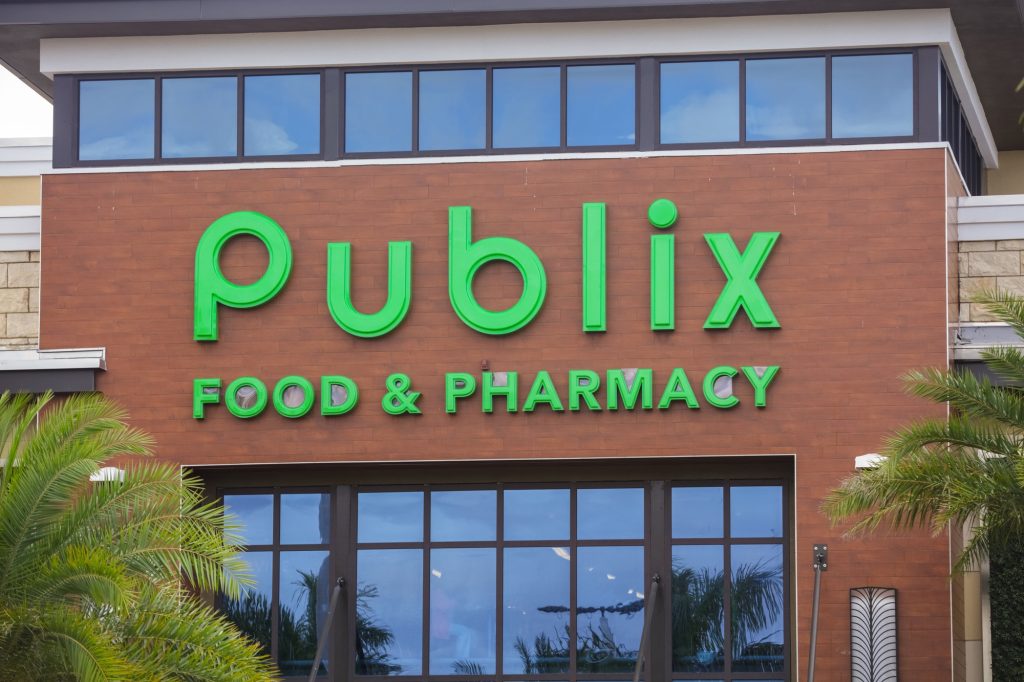 25 Fantastic Low Carb Finds at Publix
Low Carb at Costco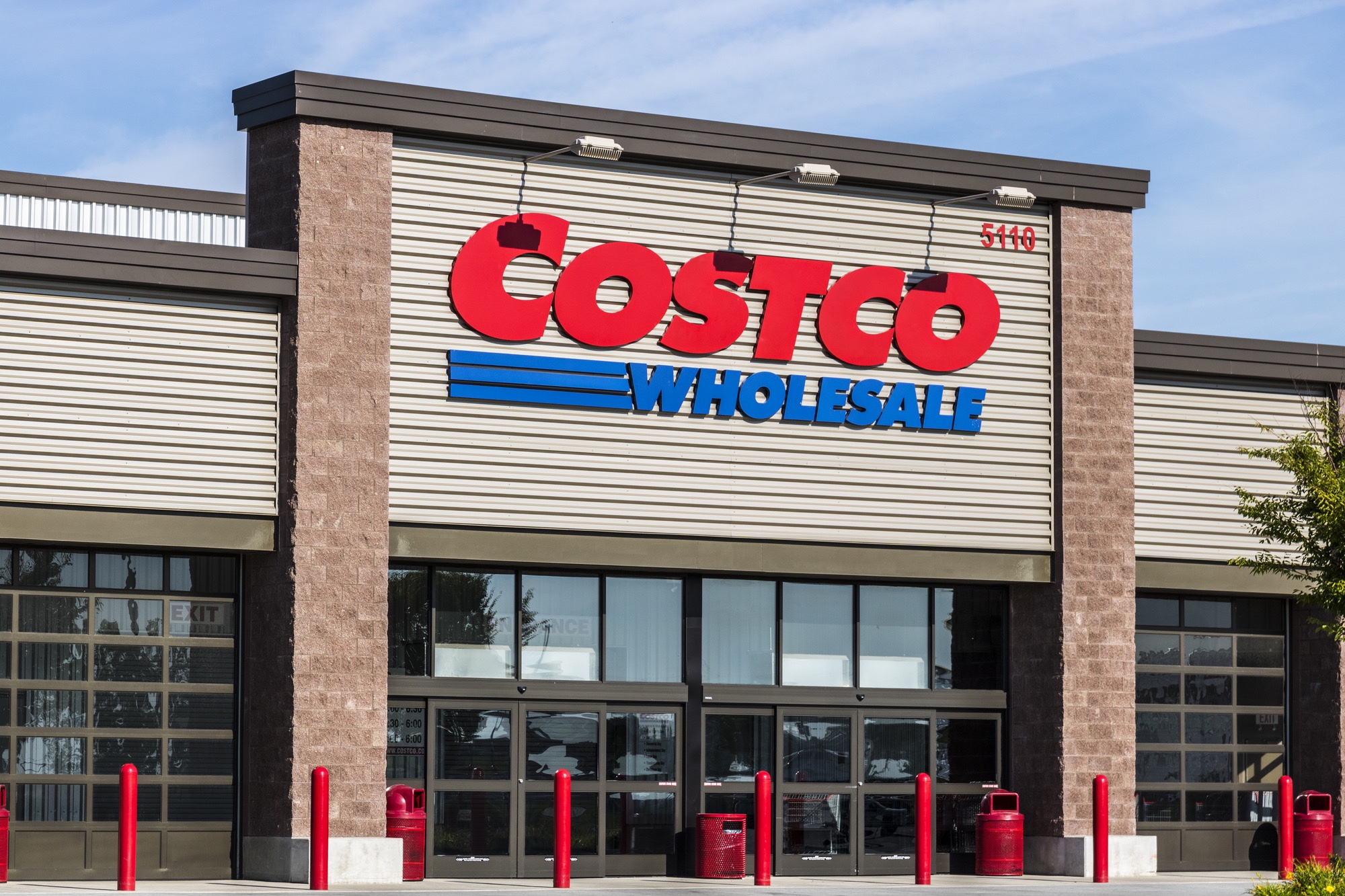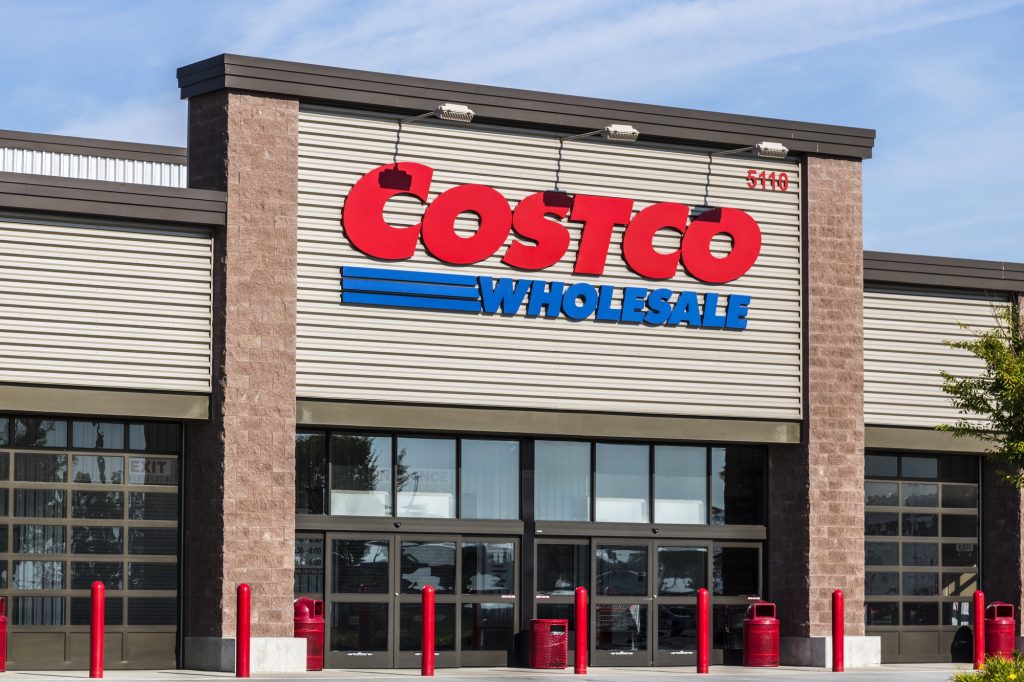 Costco Low Carb: 53 Incredible Finds!
Low Carb at Sam's Club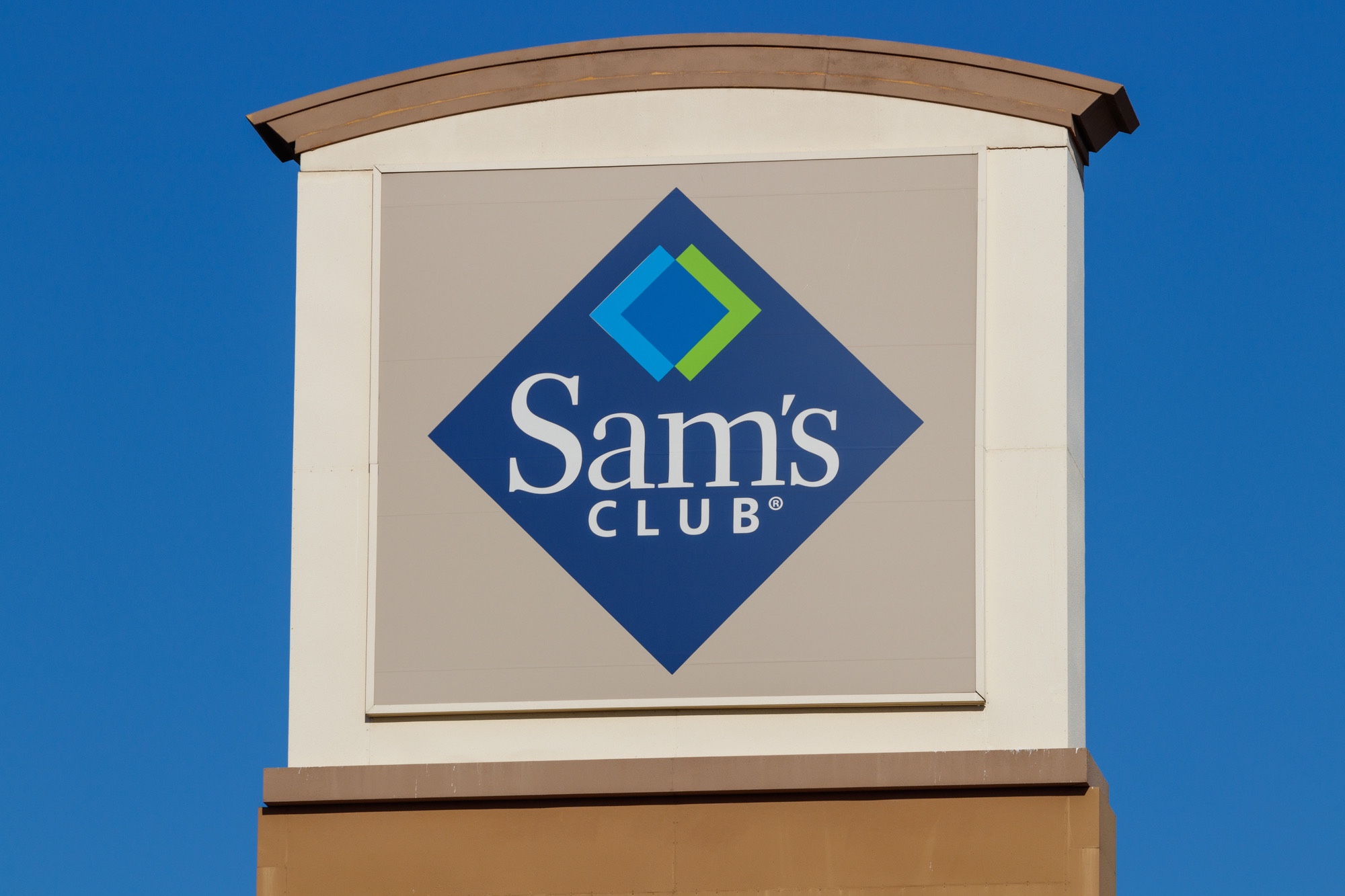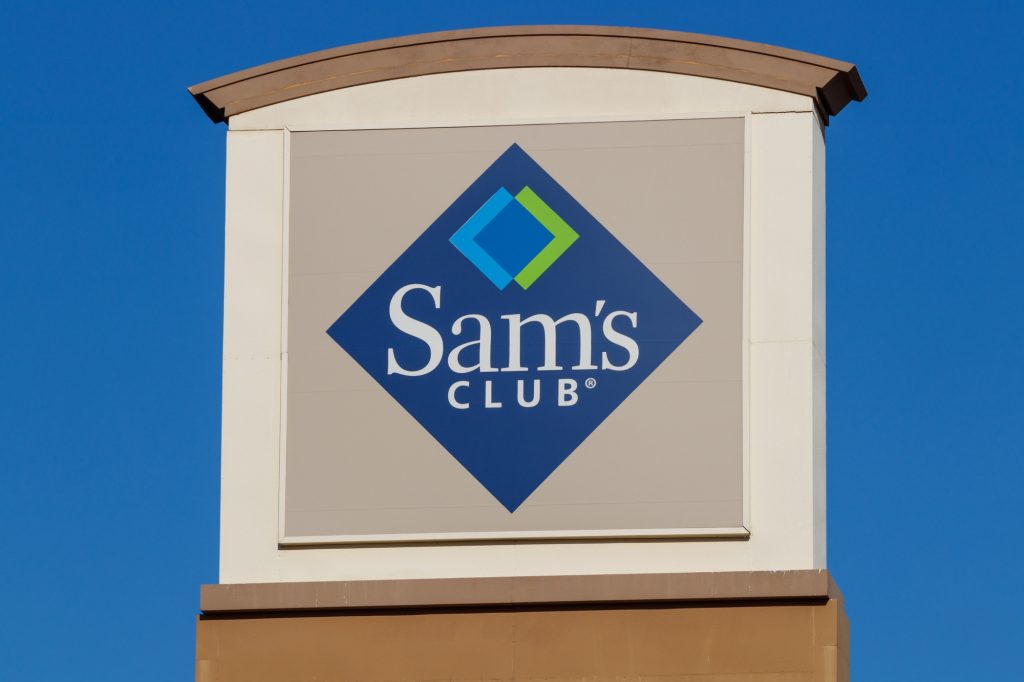 Sam's Club Low Carb: 30 Great Finds!
Low Carb at Trader Joe's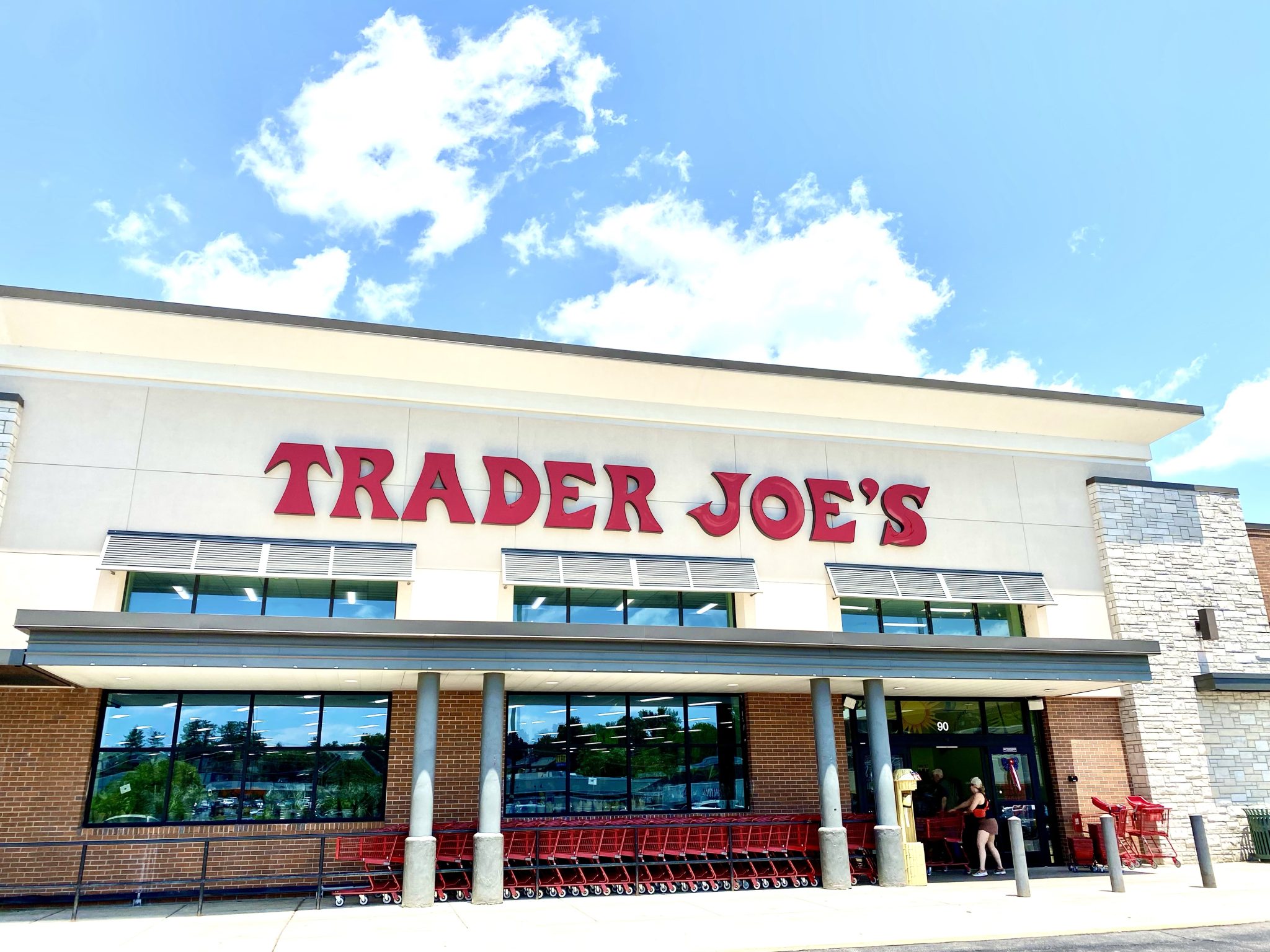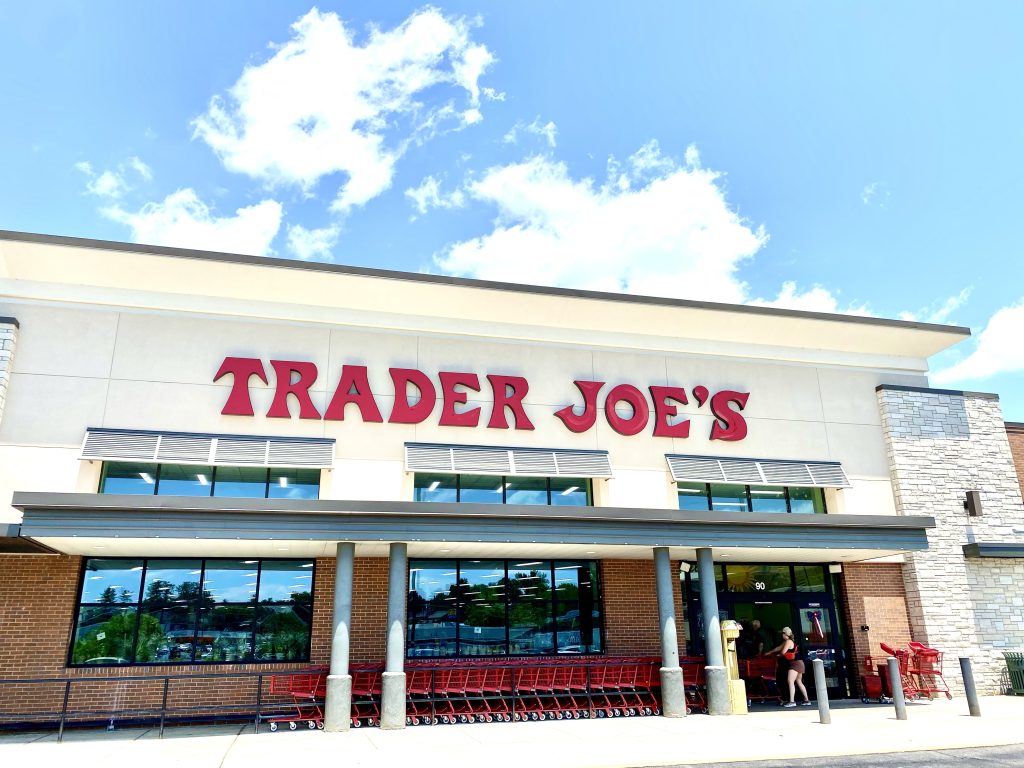 27 Fantastic Low Carb Finds at Trader Joe's!
Author: Natasha Newton (Natasha's Southern Flavor)
Natasha is the founder of Natasha's Southern Flavor. She has a passion for sharing delicious family friendly low-carb recipes that are easy to make and use readily accessible ingredients. Natasha has published three bestselling cookbooks. Her books and recipes have been featured by CNET, Delish, Mindbodygreen, Parade and Women's Health. She enjoys traveling and spending time with her husband, two adult children, and three furbabies.
Read more about Natasha here.