15 Simple Low Carb Meals You Can Make Without a Recipe
This post may contain affiliate links.
It can be challenging to have a family meal when everyone is busy with activities. Here are 15 effortless and speedy meals you can whip up quickly. These recipes are straightforward and won't take up much of your time. So you can enjoy more quality time eating together with your family!
Pizza Casserole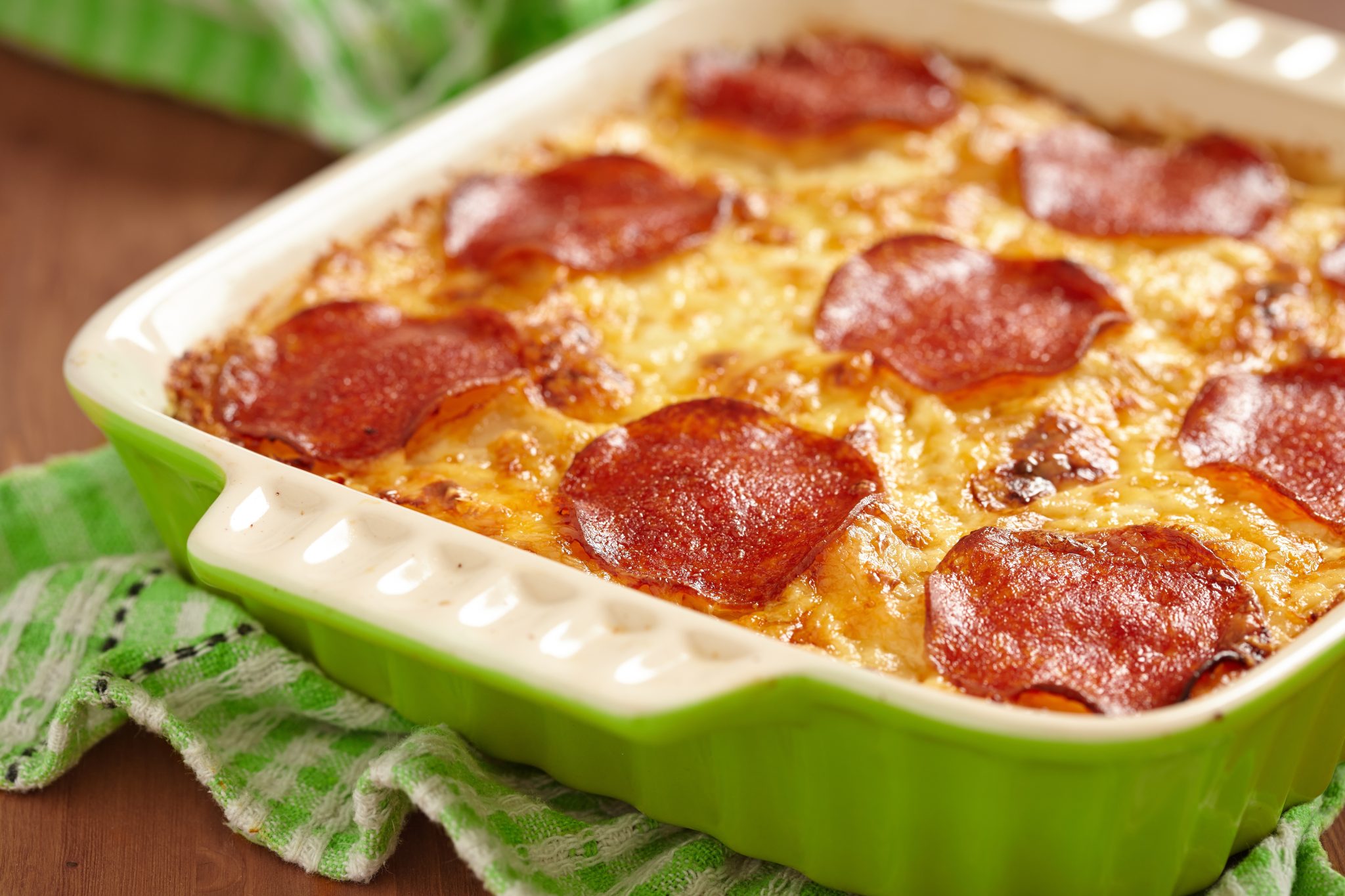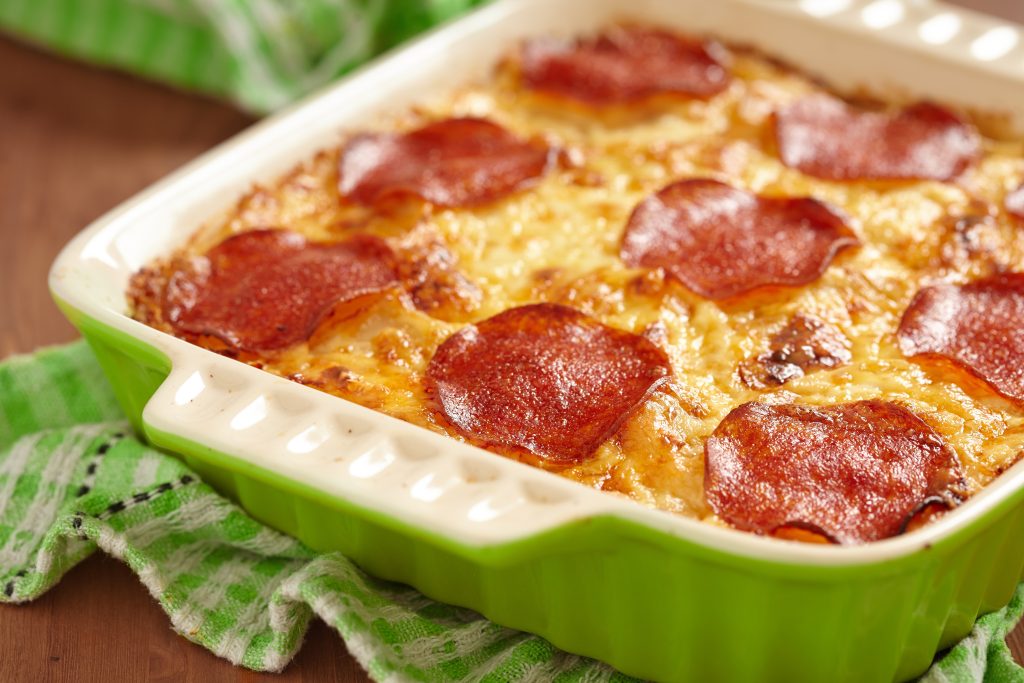 Make a low-carb pizza casserole by layering cooked ground sausage or beef with low-carb tomato sauce, shredded mozzarella cheese, and pizza toppings like pepperoni, bell peppers, and olives. Bake until the cheese is golden brown and bubbly.
Sausage and Peppers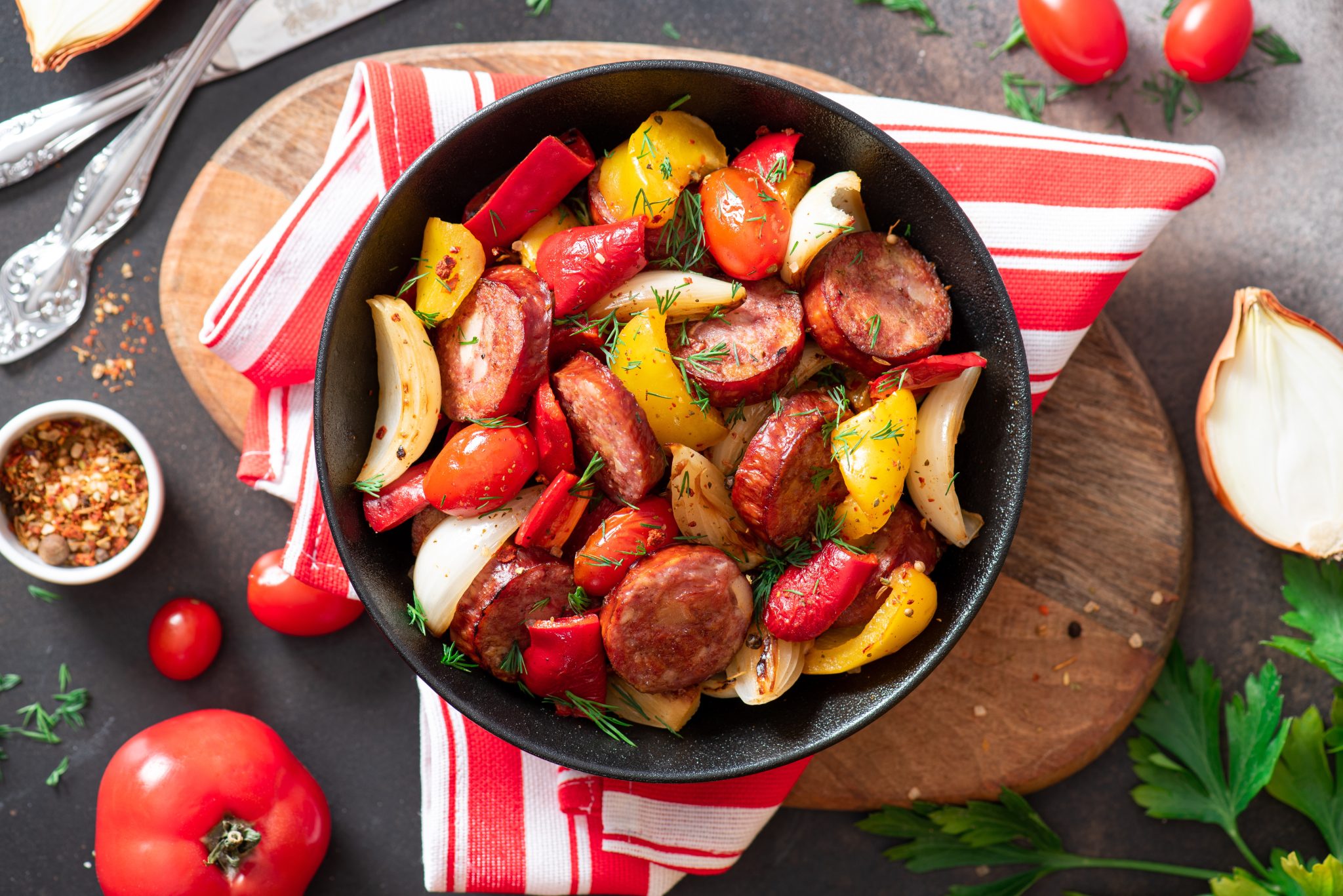 To make smoked sausage and peppers, cut pre-cooked smoked sausage into circular slices. Then, cook the sliced sausage and sliced bell peppers with seasonings in a pan until the peppers are tender and the sausage is heated through.
Zoodles Marinara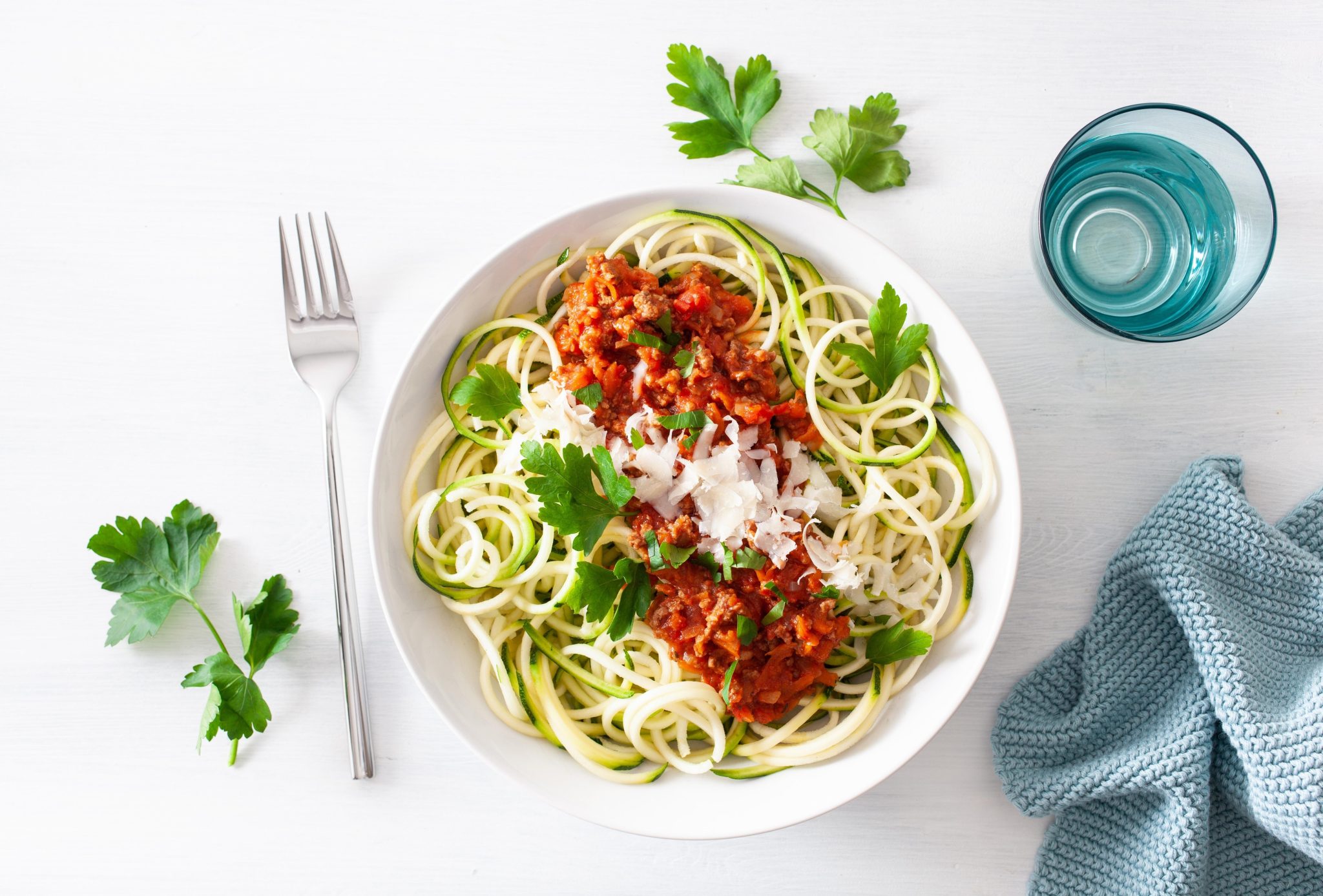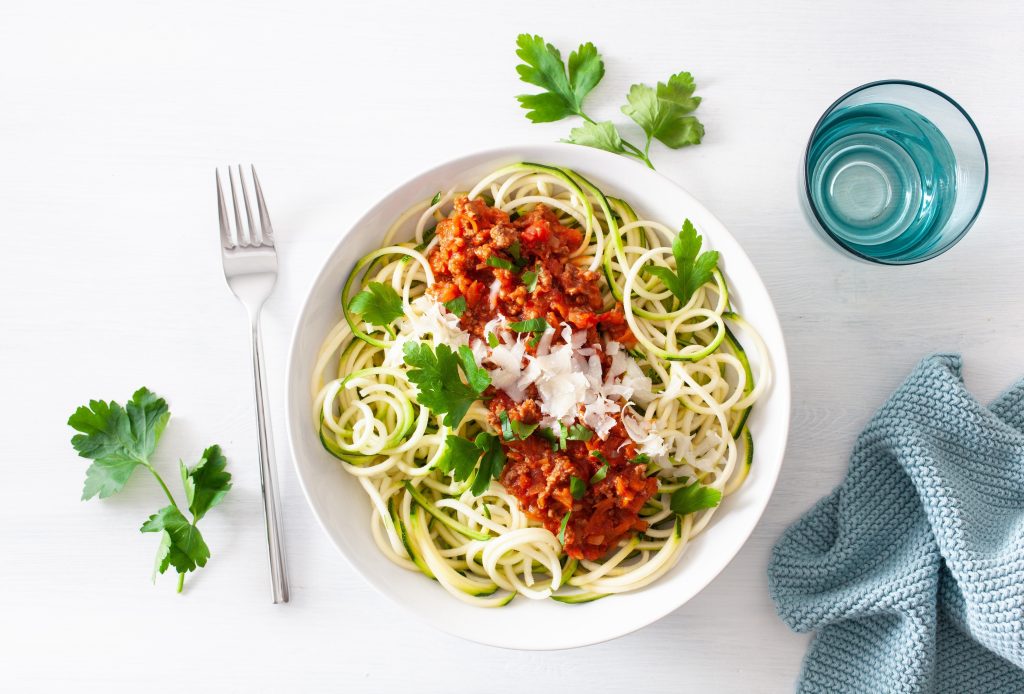 Sauté spiralized zucchini noodles until tender. Serve with meat sauce made from ground beef, low-carb marinara sauce, garlic, and Italian seasonings. Top with parmesan cheese.
Stuffed Bell Peppers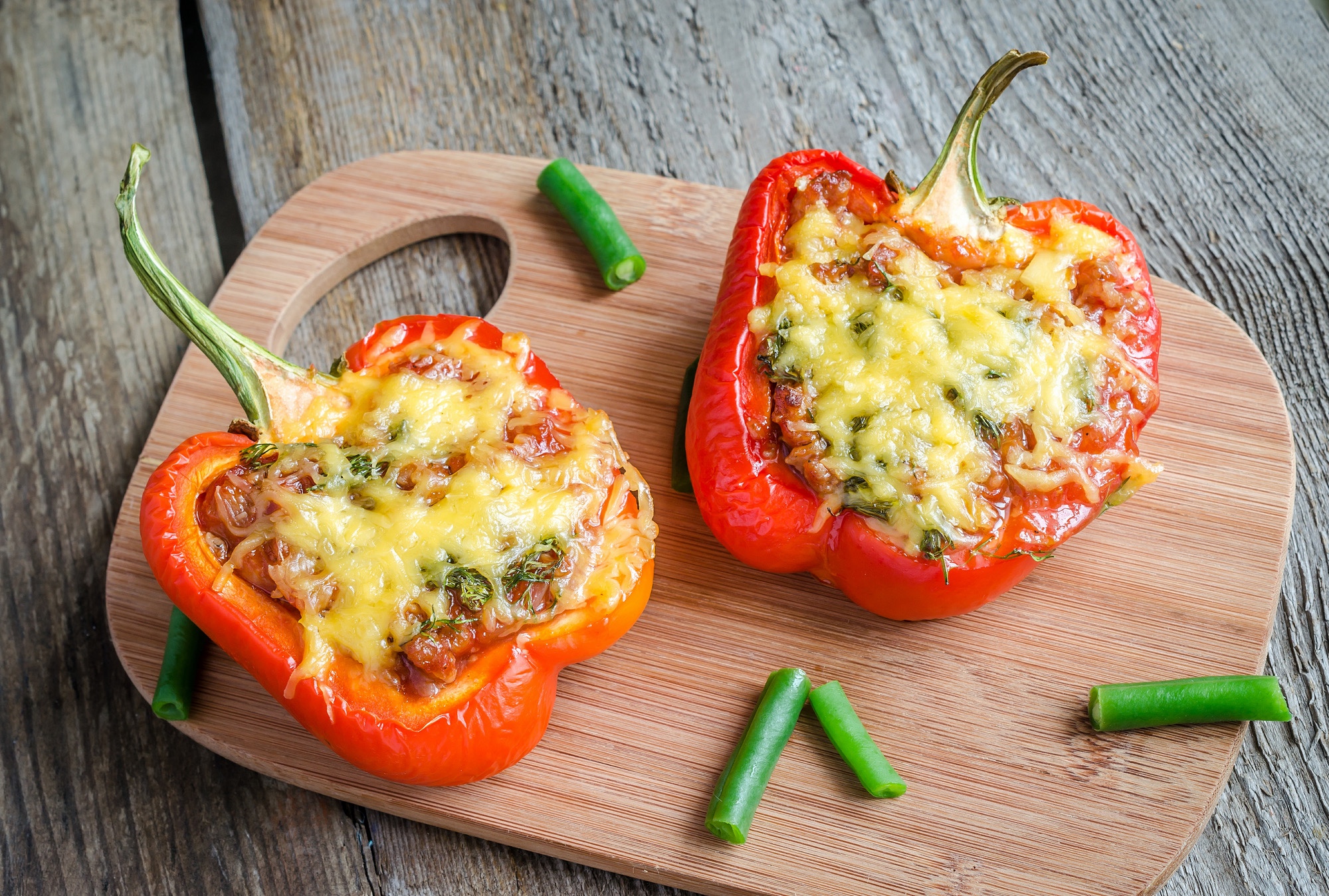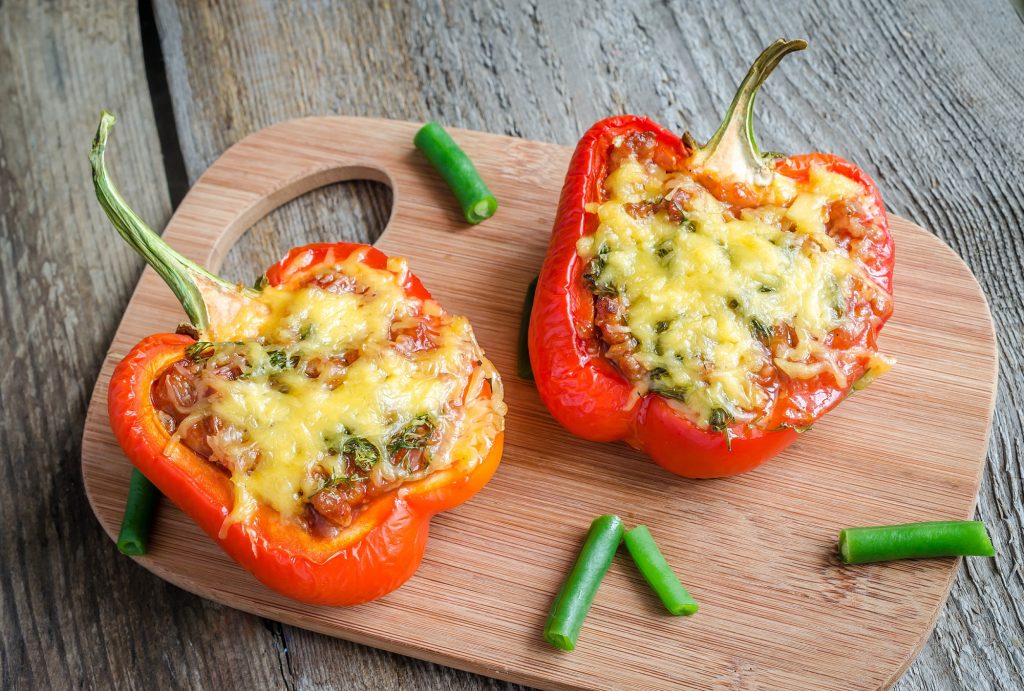 Remove the insides and stuff with cooked meat, tomatoes, cauliflower rice, and seasoning to make stuffed bell peppers. Top with cheese and bake until tender and cooked through.
Taco Salad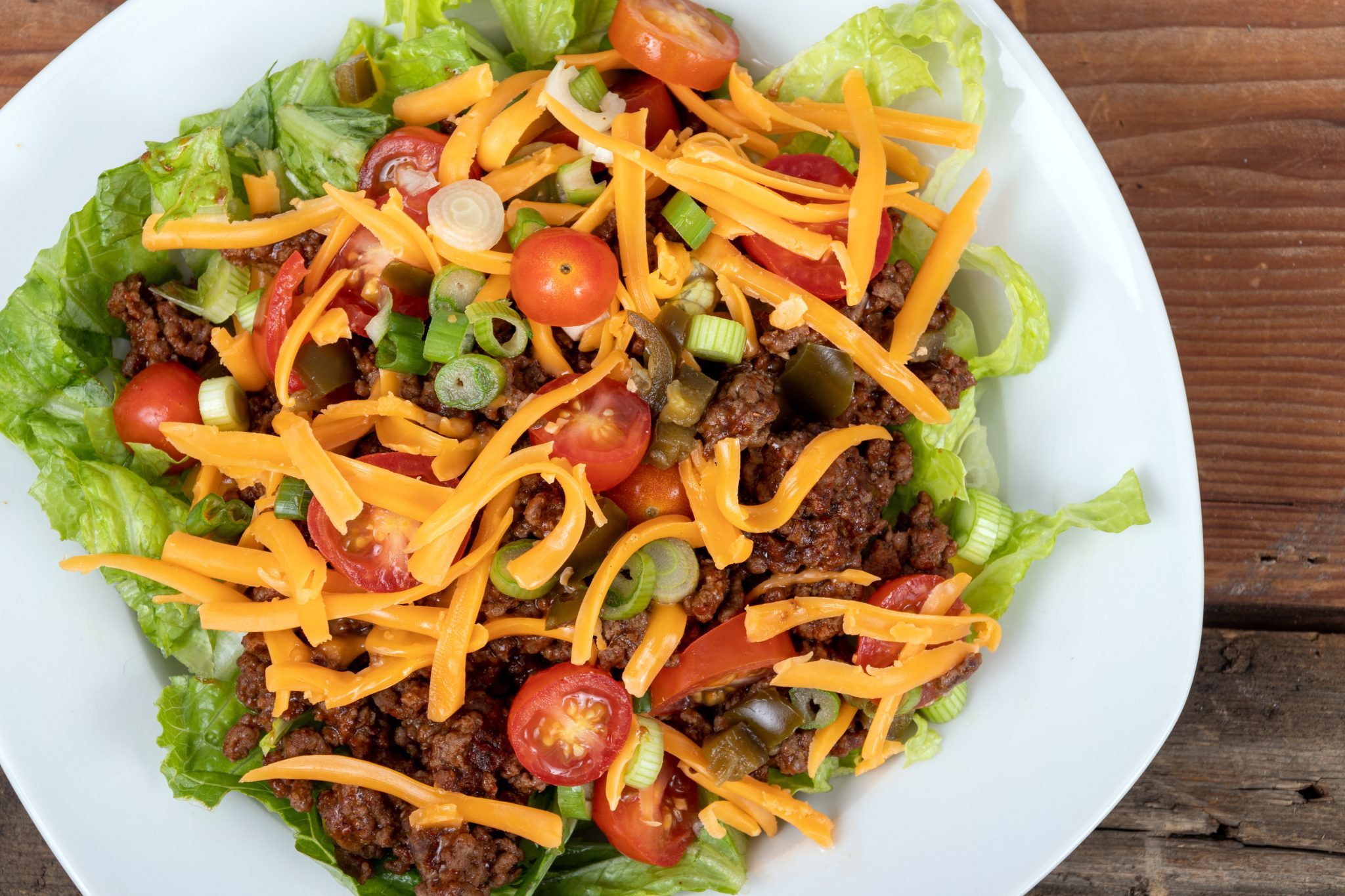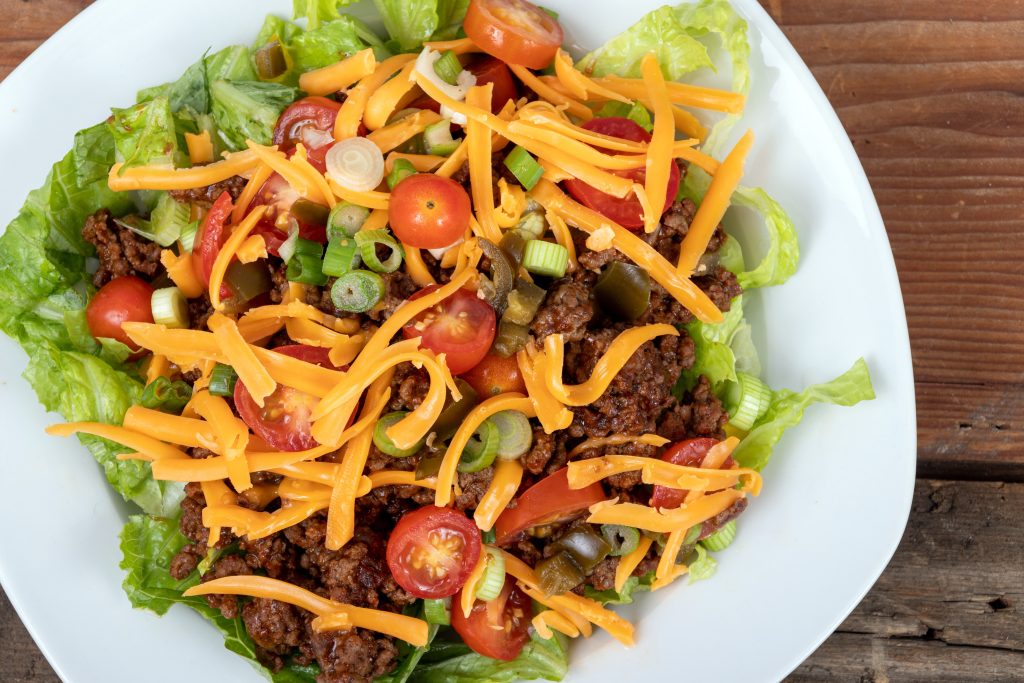 Brown ground beef and taco seasoning, then serve it over a bed of lettuce. Top with shredded cheese, tomatoes, sliced black olives, green onions and avocado. Top it off with either a sour cream dollop or a ranch dressing drizzle.
Bunless Burgers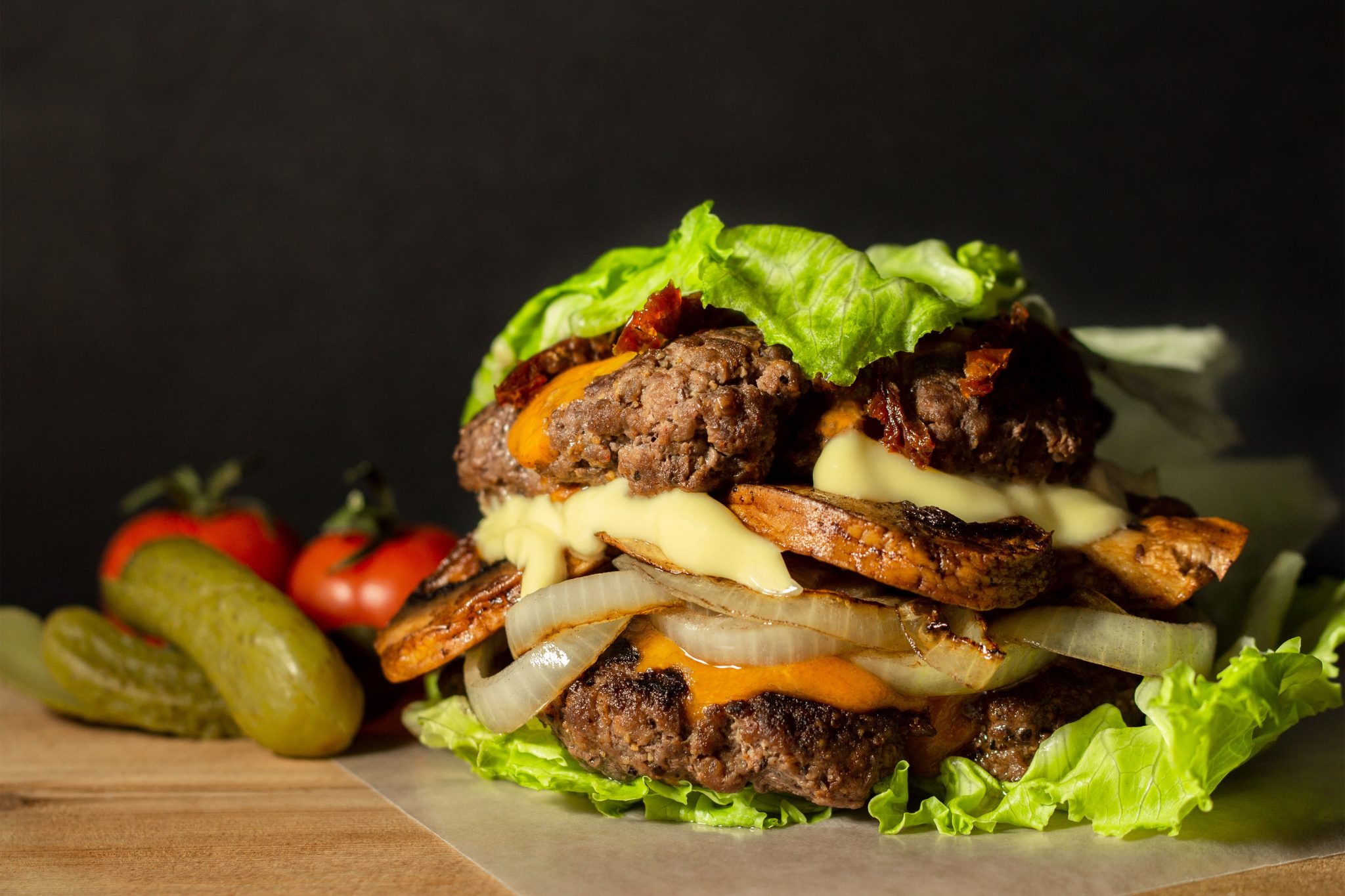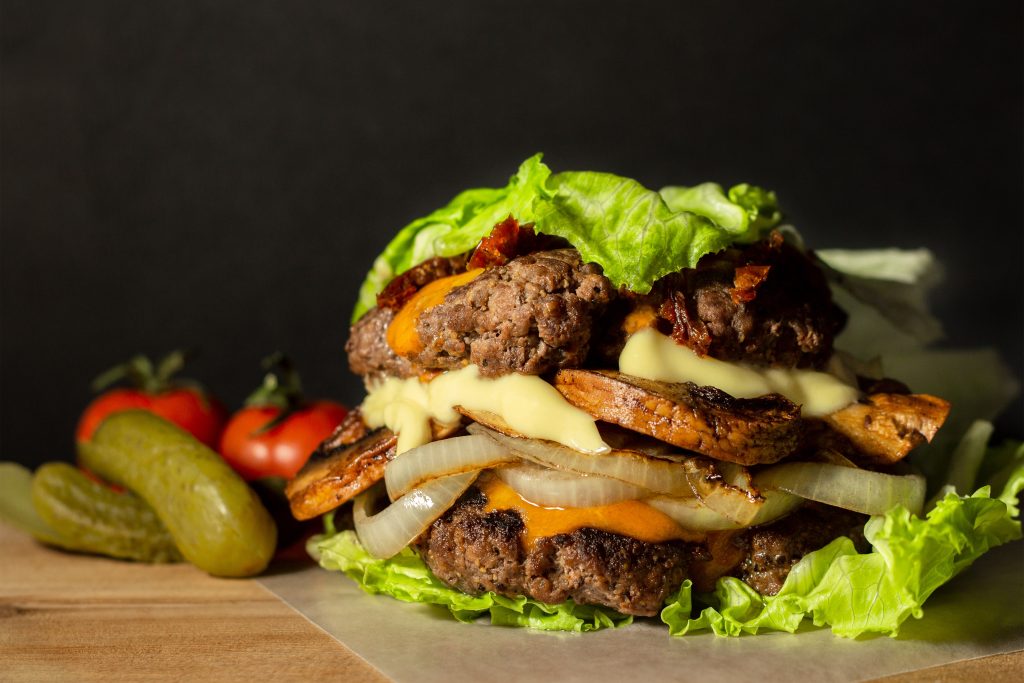 Make burger patties from ground beef, and cook them to your liking on a grill or pan. Serve without a bun for a keto-friendly option, and add toppings like lettuce, tomato, cheese, bacon, and condiments.
Stir-fried Shrimp and Veggies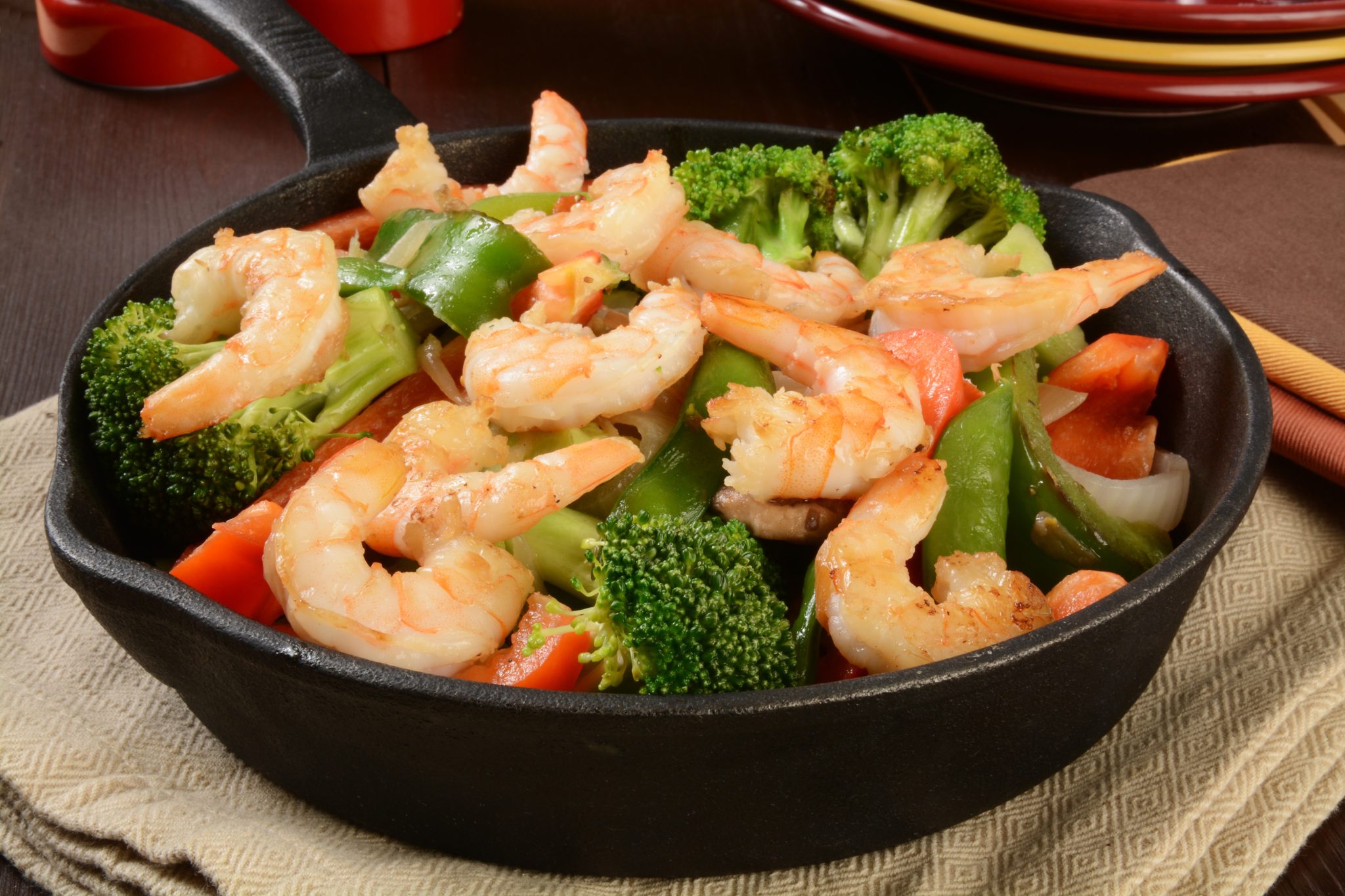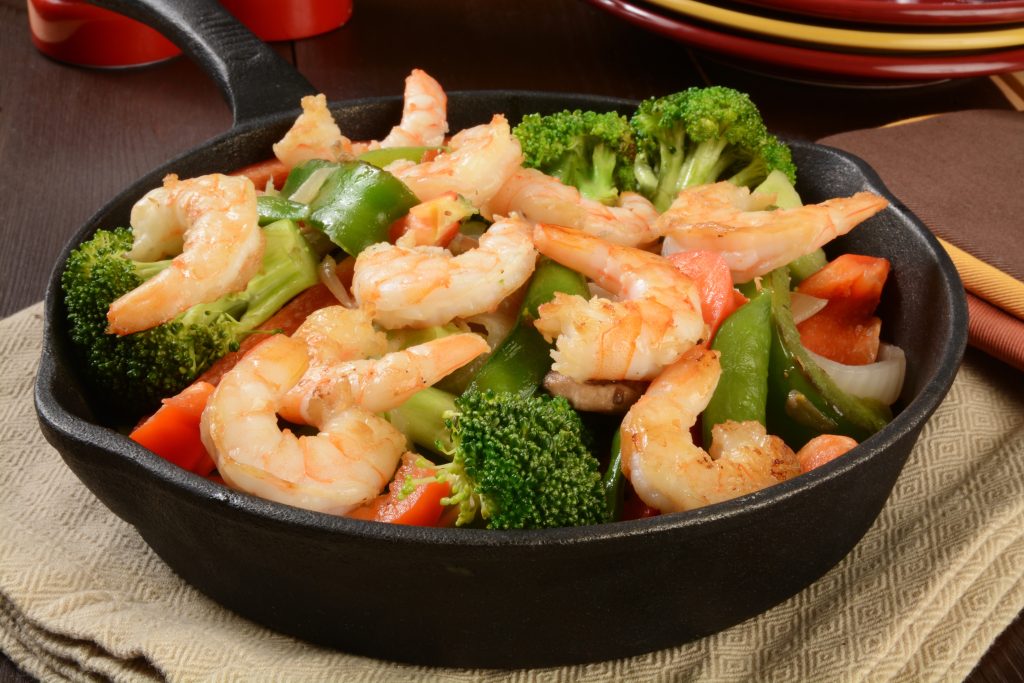 Make a tasty low-carb stir-fry with shrimp, bell peppers, and broccoli. Heat oil in a pan, add the seasoned shrimp, peppers, and broccoli. Stir-fry until cooked, and toss with your favorite sugar-free sauce.
Tuna Stuffed Avocados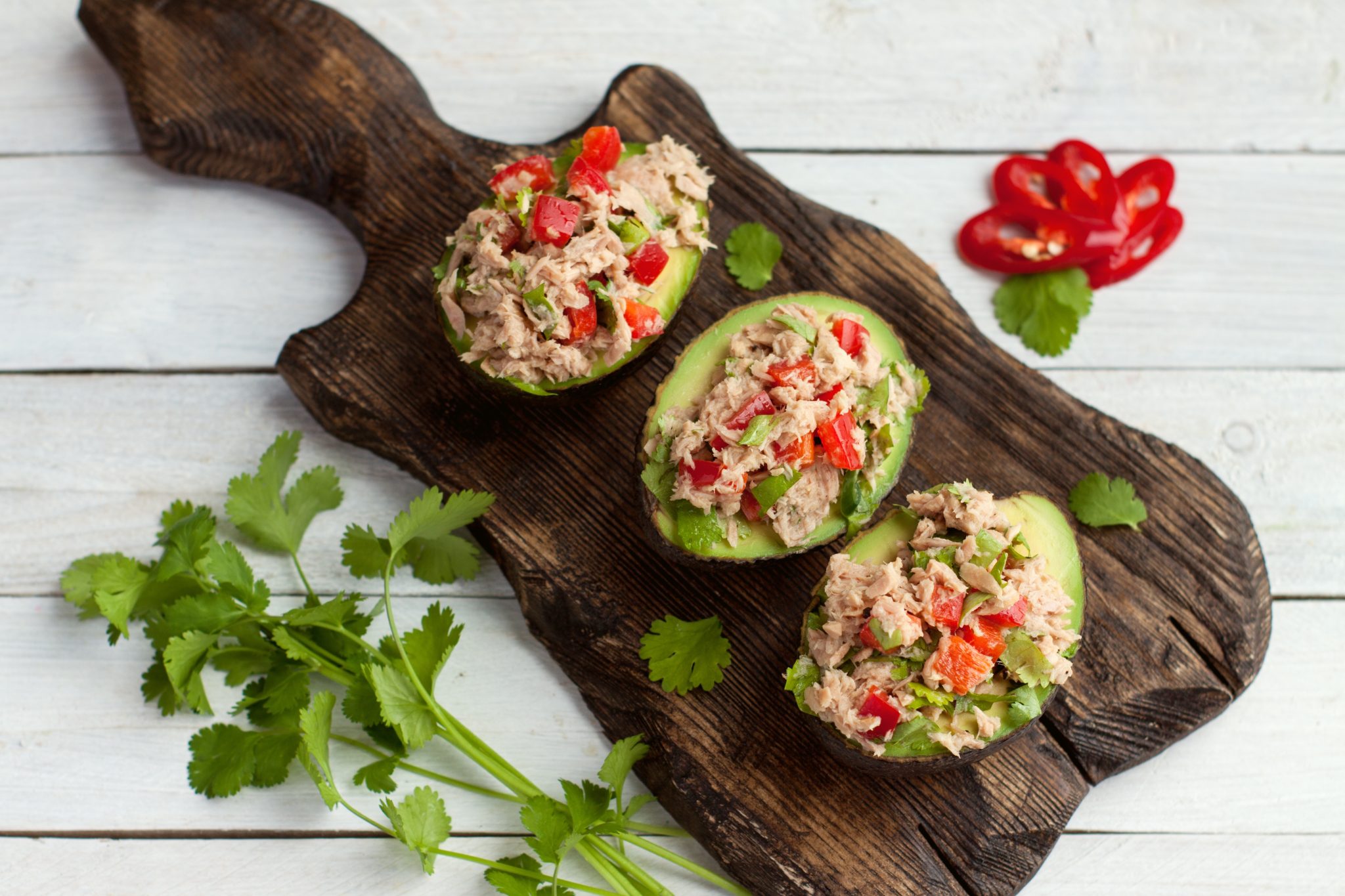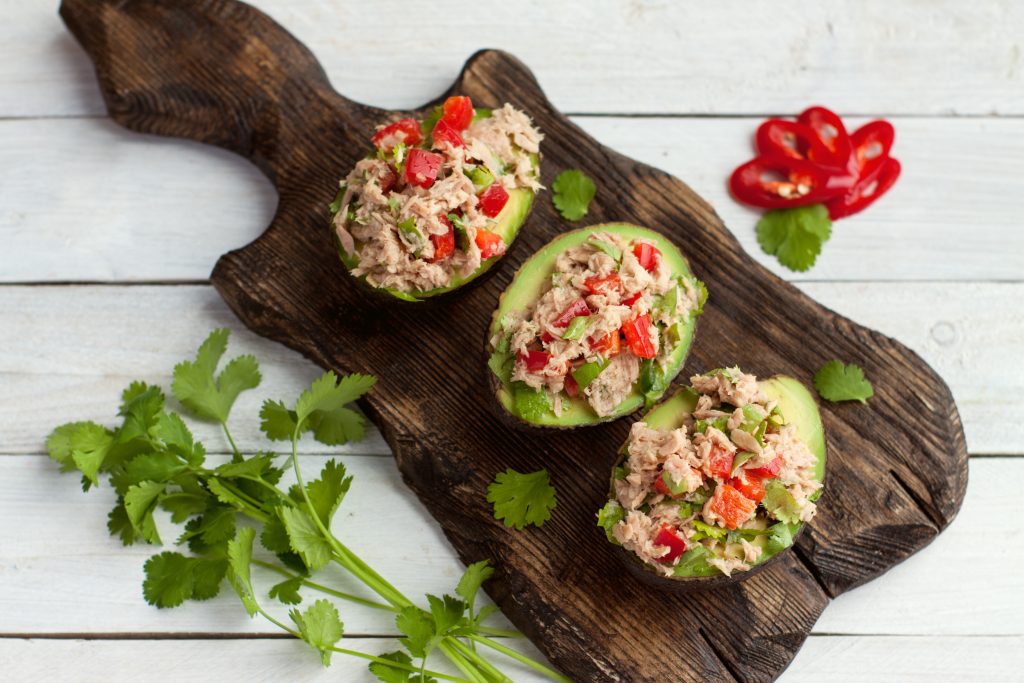 To make tuna-stuffed avocado, cut an avocado in half and remove the pit. Scoop out some flesh to create a hollow. Mix canned tuna with mayo, celery, tomatoes, and seasonings, then fill the avocado halves.
Grilled Chicken Wraps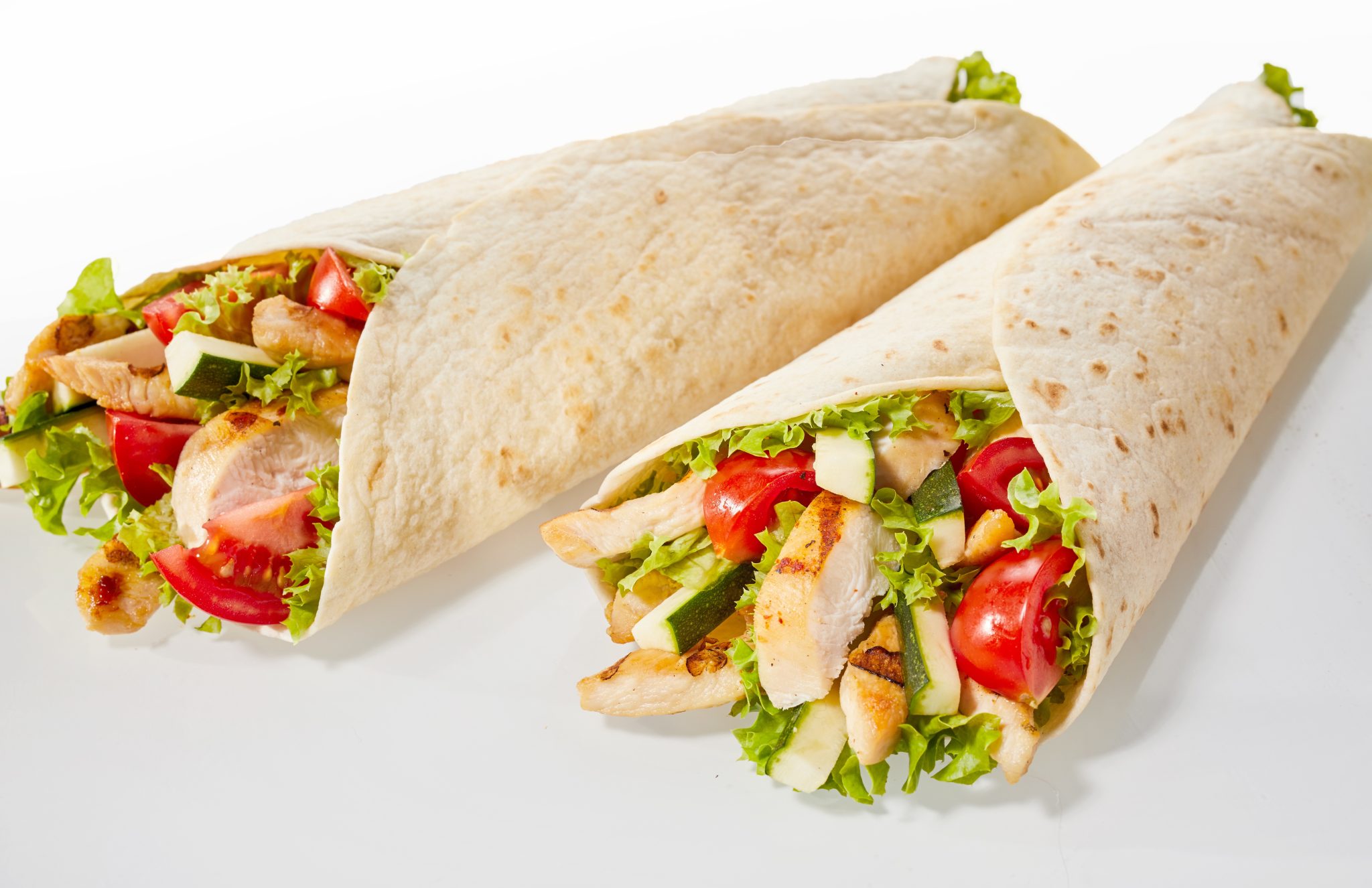 Season and grill chicken, then cut into strips. Wrap in low-carb tortillas or lettuce with veggies, sauces, and condiments for a delicious and satisfying low-carb meal.
Chicken and Broccoli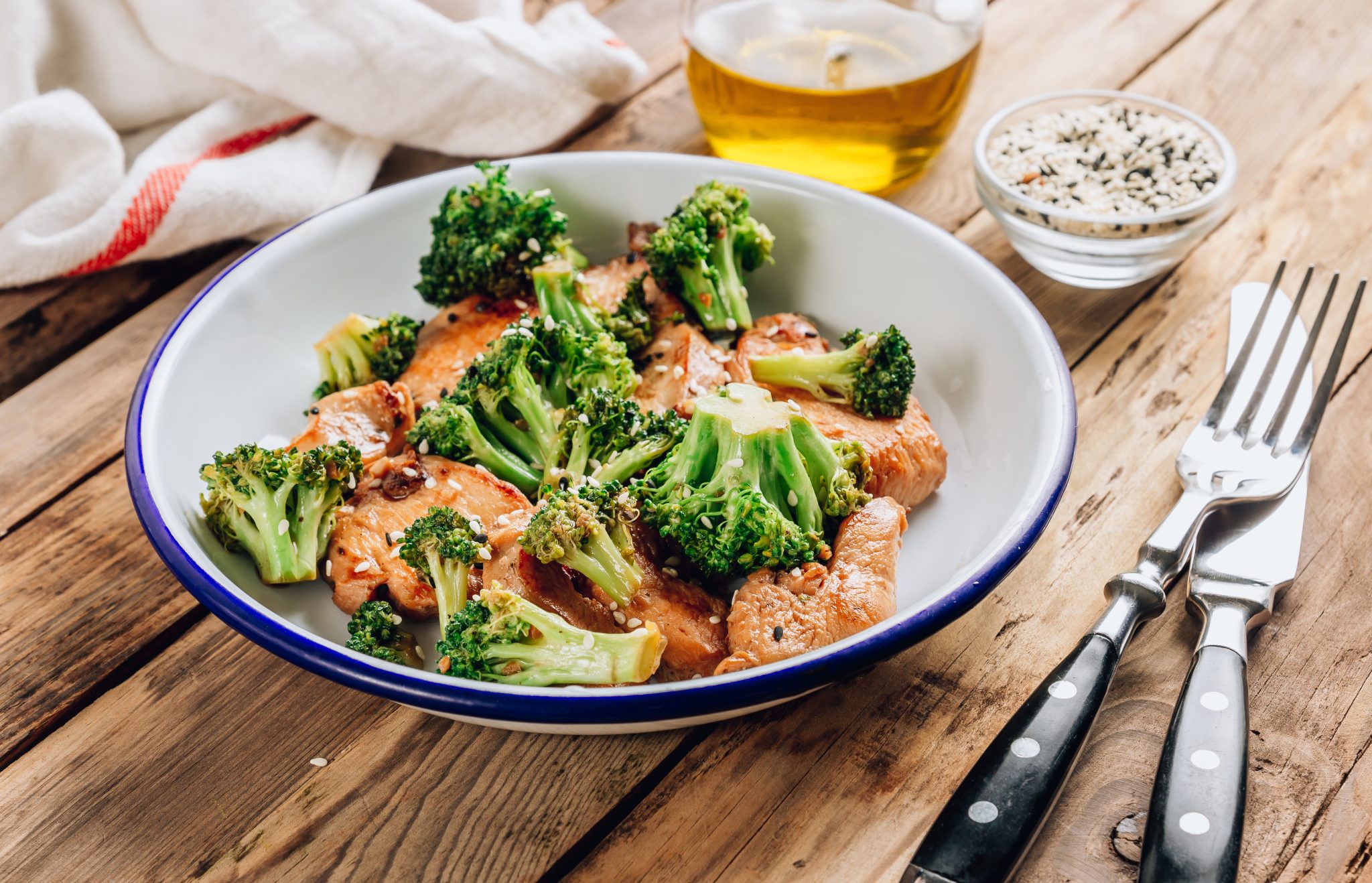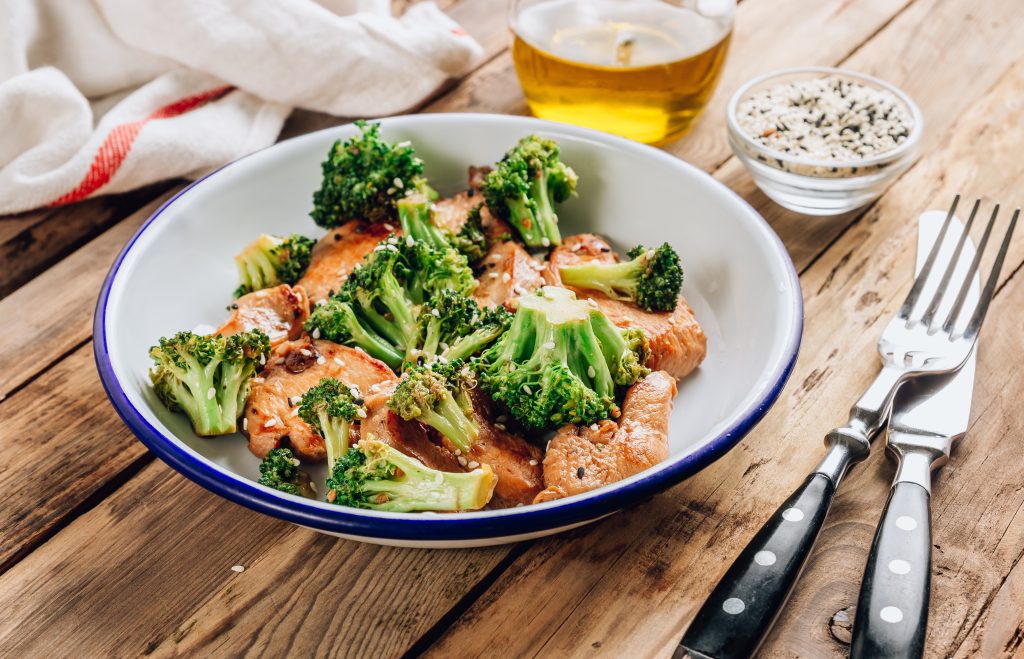 A quick and flavorful meal: sauté chicken until brown, add broccoli florets, and coat in low-carb teriyaki sauce.
Quesadillas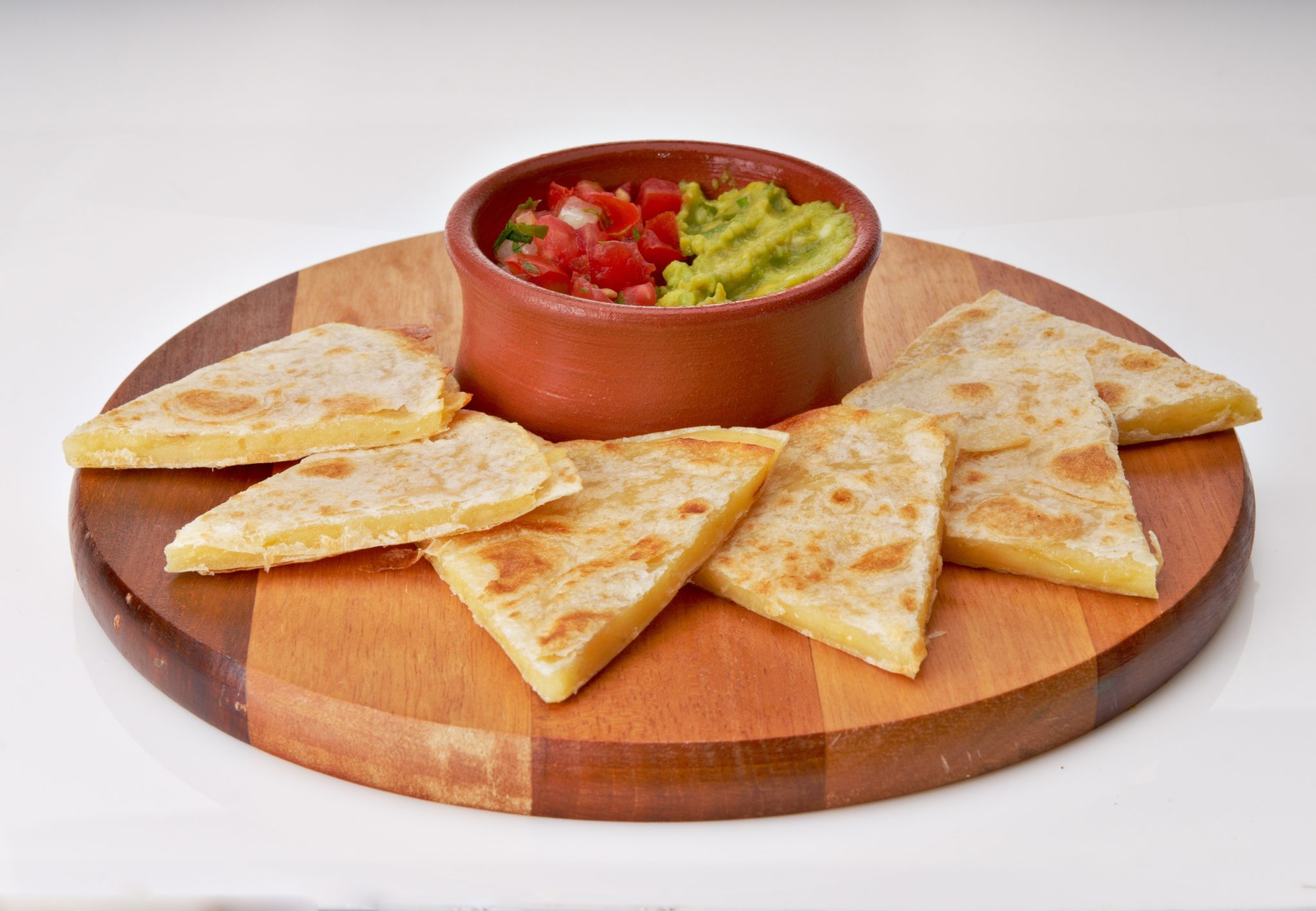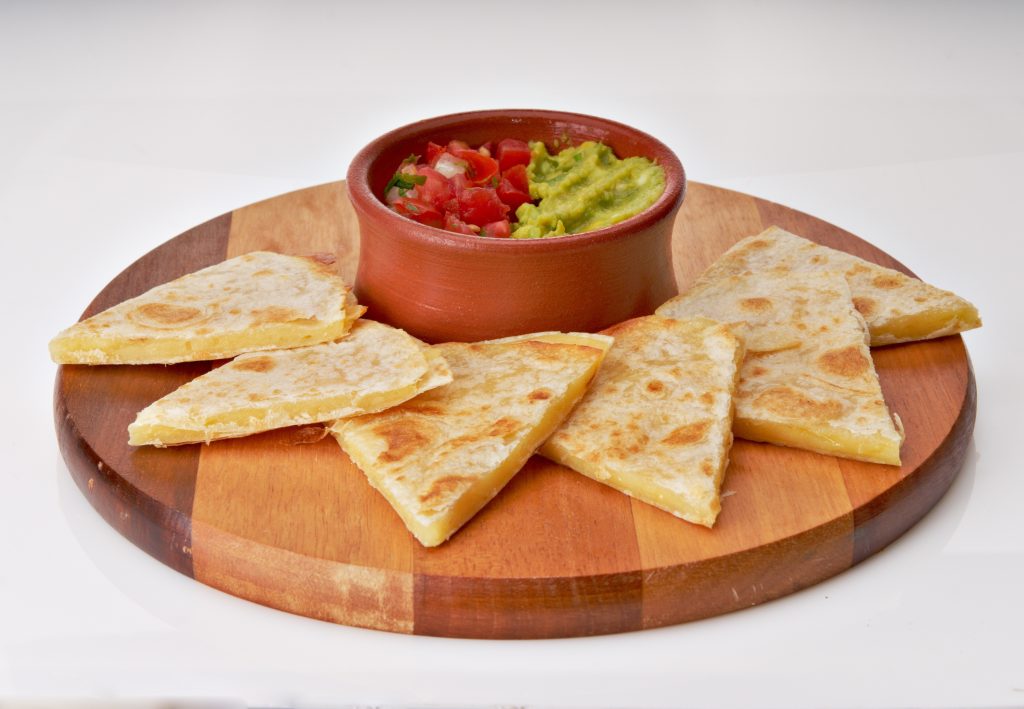 Make cheese quesadillas in a skillet with low carb tortillas. Serve with guacamole and salsa for a quick meal.
Stuffed Zucchini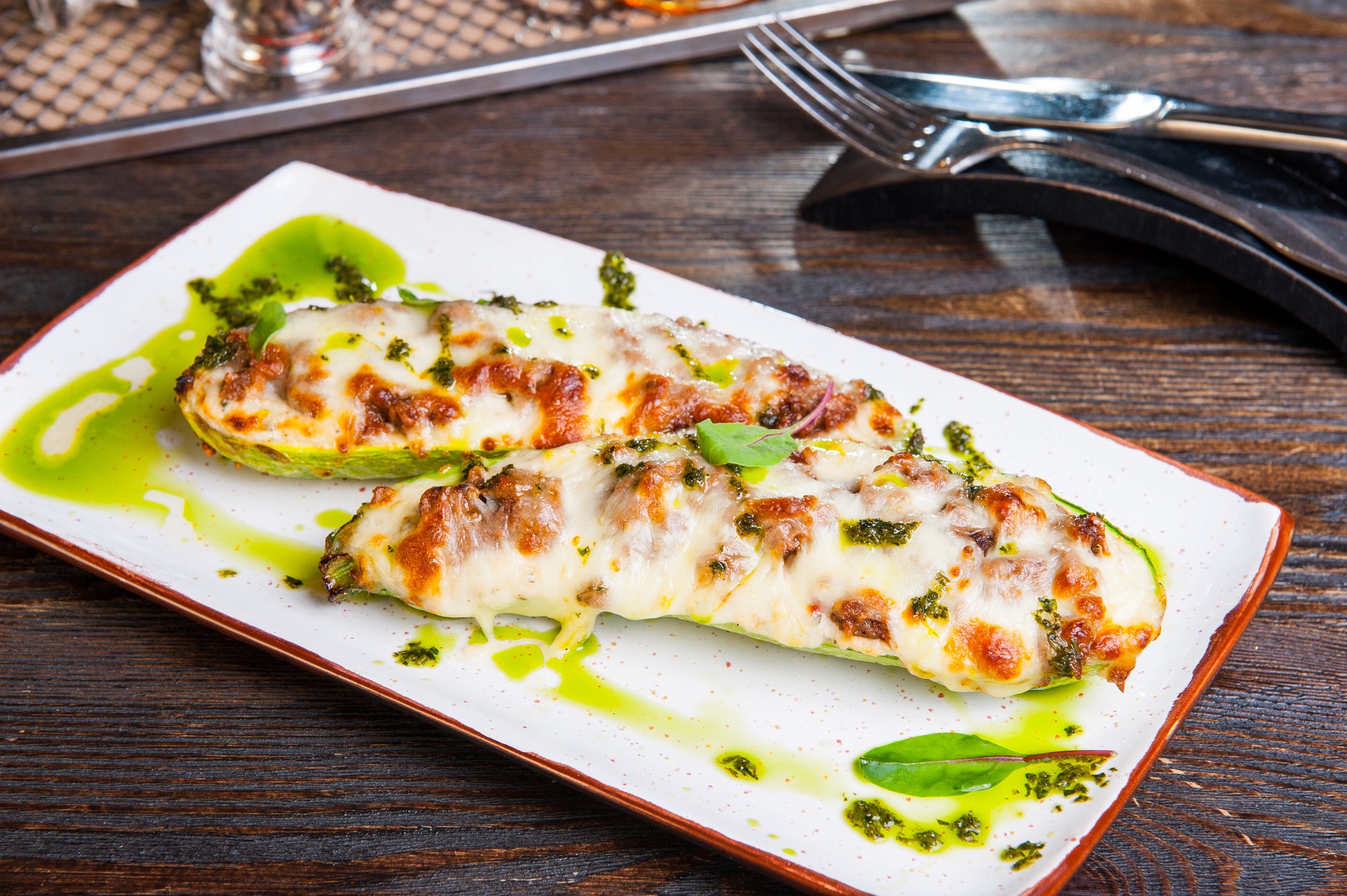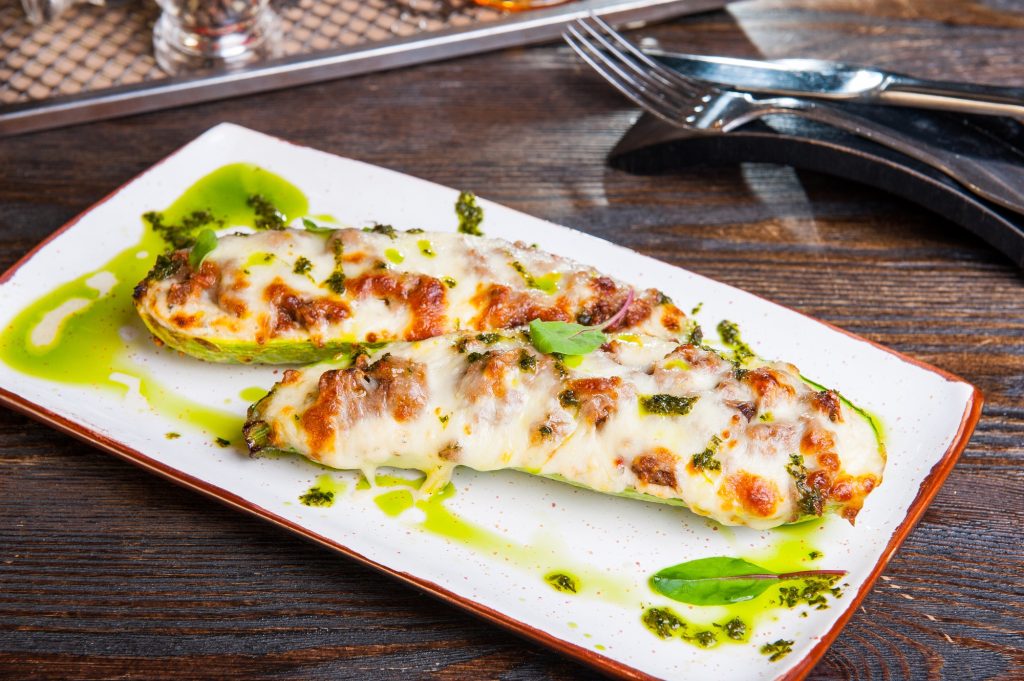 Prepare a delicious meal by hollowing out zucchini and filling them with rice or cauliflower rice, Italian sausage, cheese, herbs, and spices. Bake them until the filling is cooked and the vegetables are tender.
Chicken Bacon Caesar Salad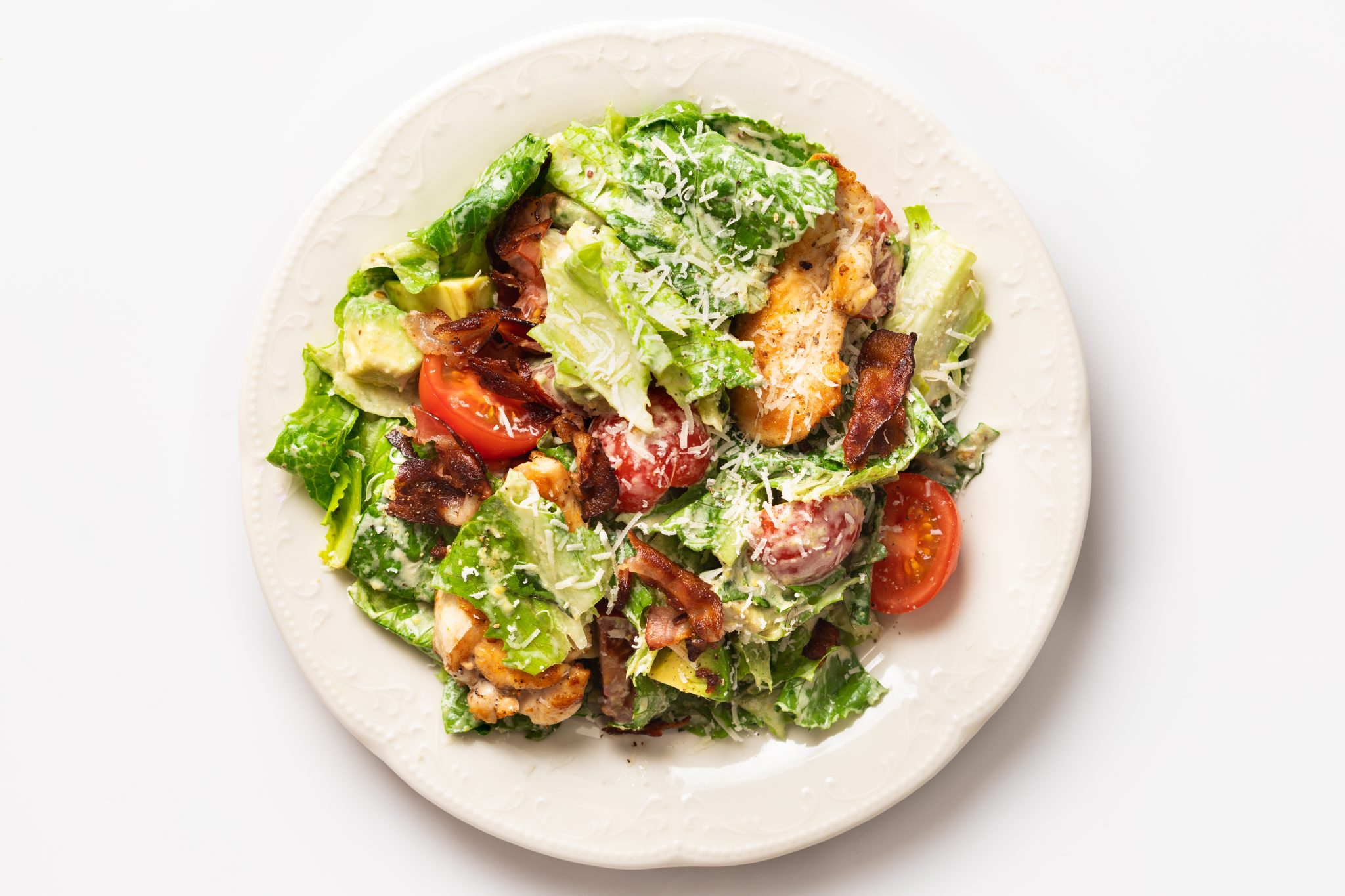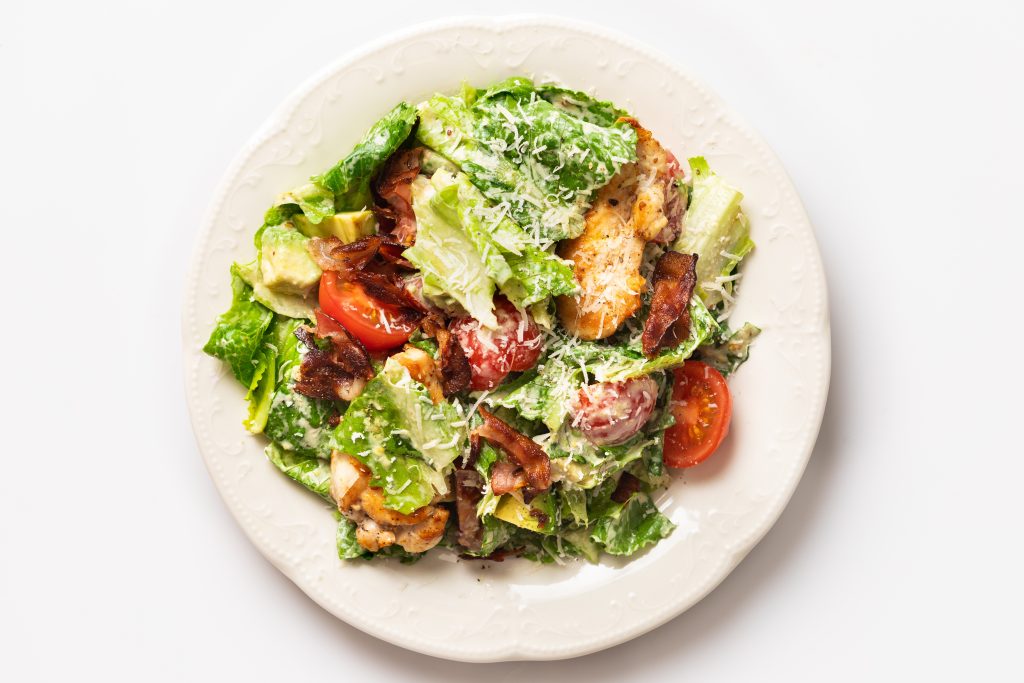 Grab a bag of romaine lettuce and a good quality bottled Caesar dressing. You can use canned chicken or cook it. Assemble the salad with lettuce, chicken, bacon, tomatoes, dressing, and Parmesan cheese. Enjoy!
Salmon and Asparagus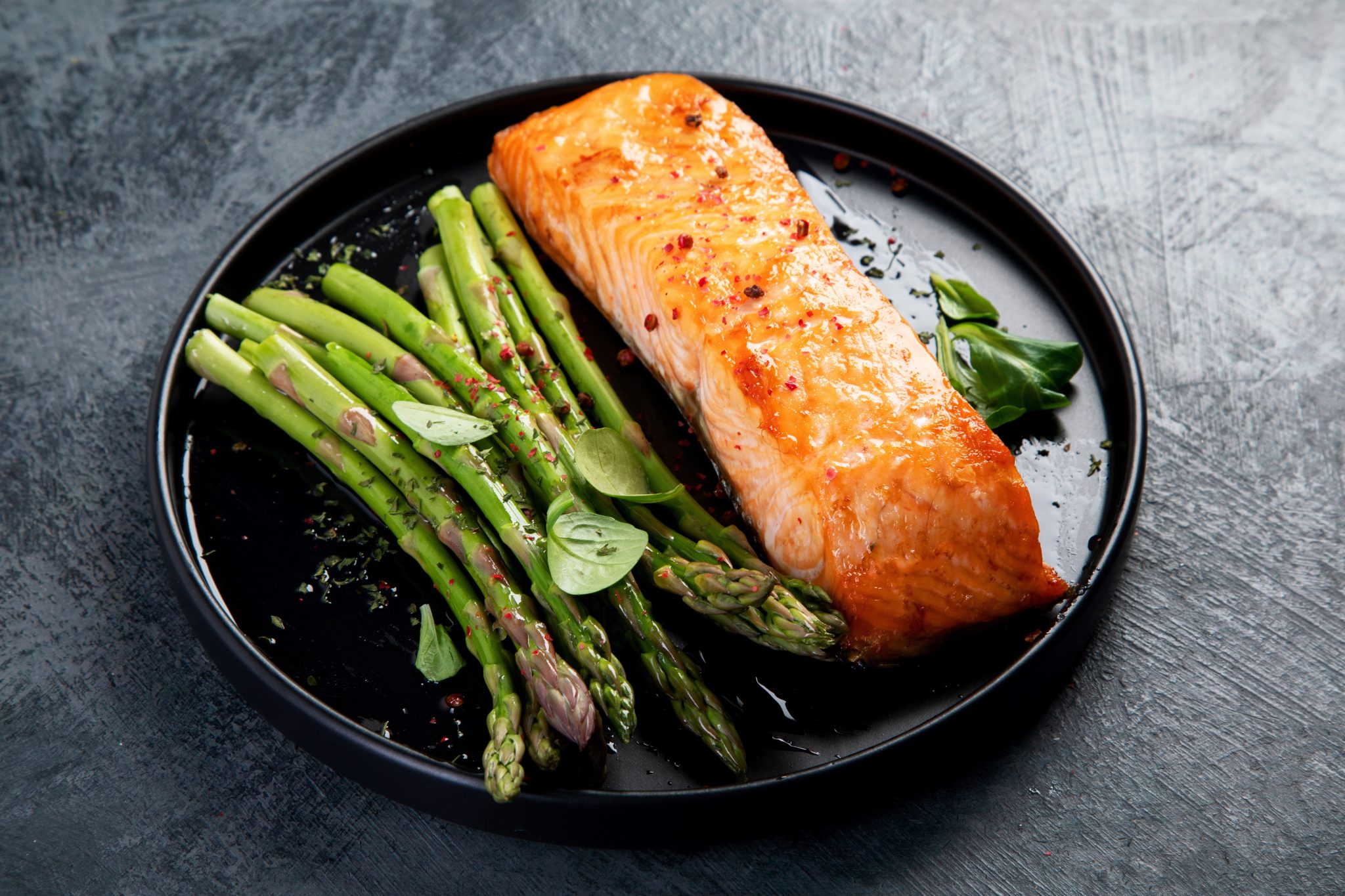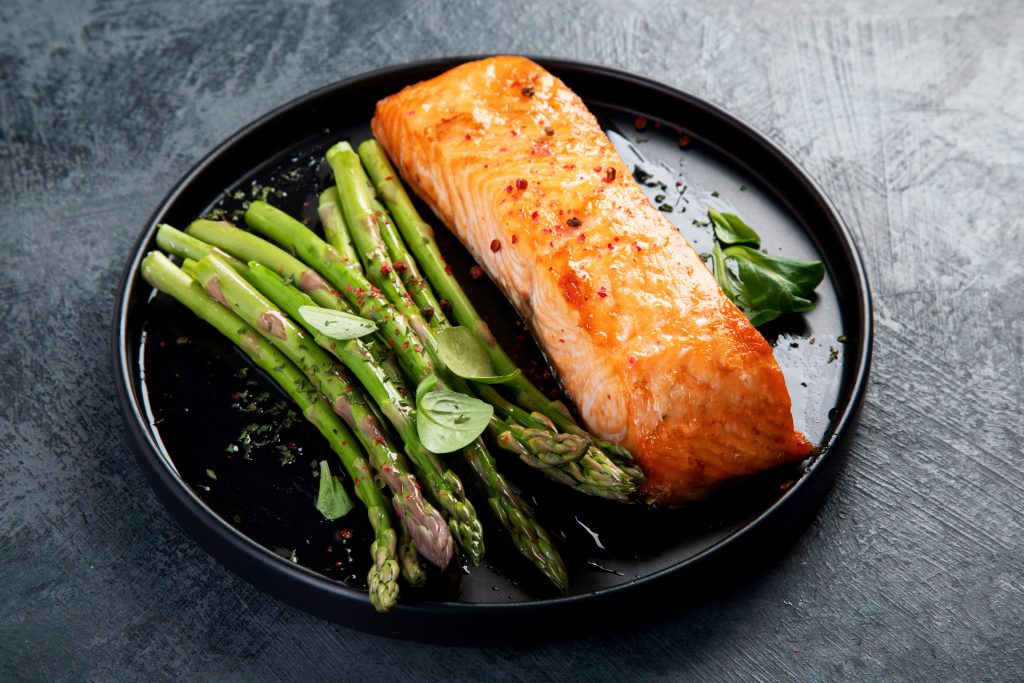 Grilled or baked salmon and sautéed asparagus make a delicious low-carb, high-protein dinner. Season to taste before cooking.
Rotisserie Chicken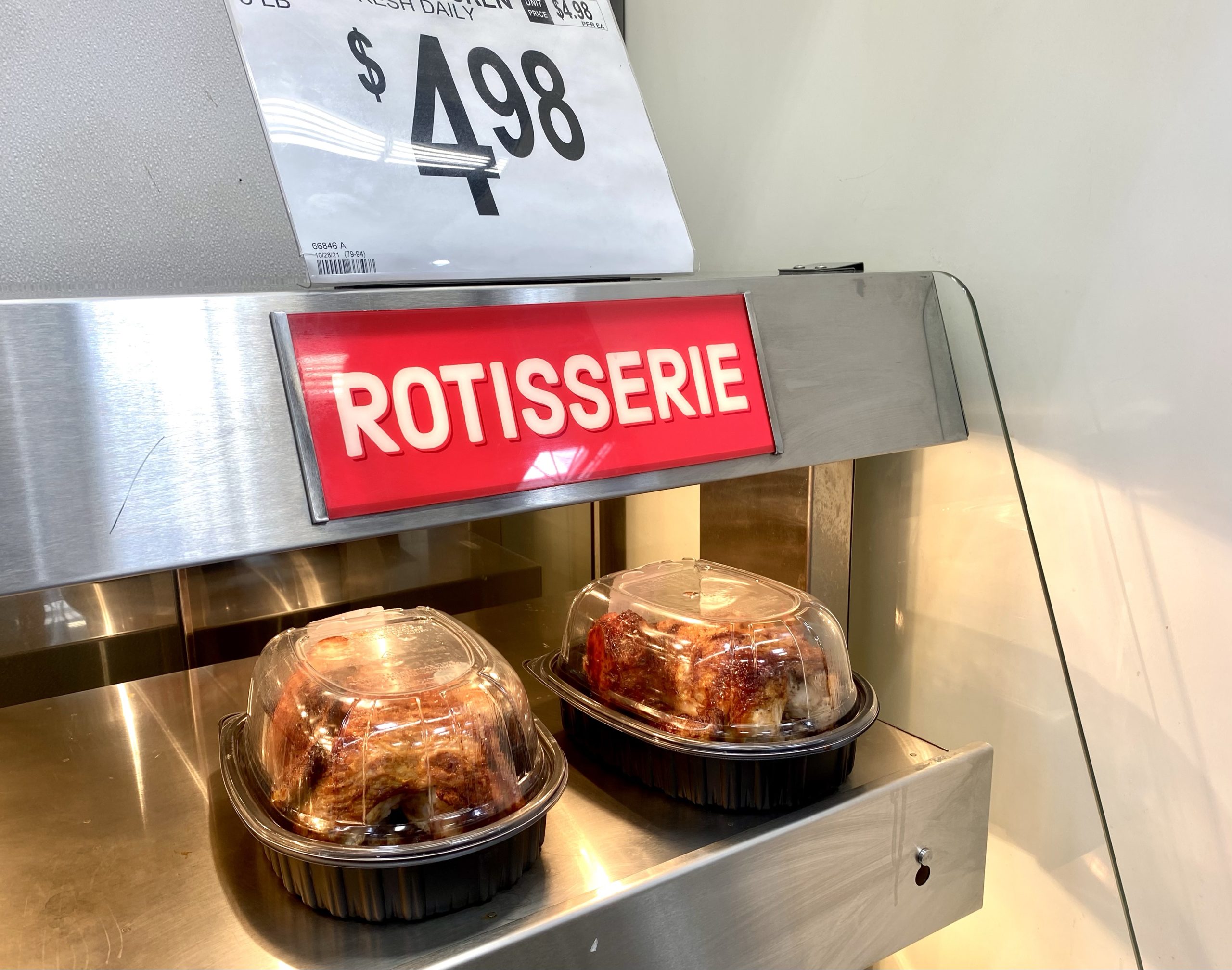 Rotisserie chicken is an excellent choice for dinner as it offers a variety of meal options. You can serve it with a vegetable and side salad or use it to create delicious dishes such as buffalo chicken wraps, chicken salad, and chicken fajita bowls. The possibilities are endless!
No Cook Low Carb High-Protein Lunches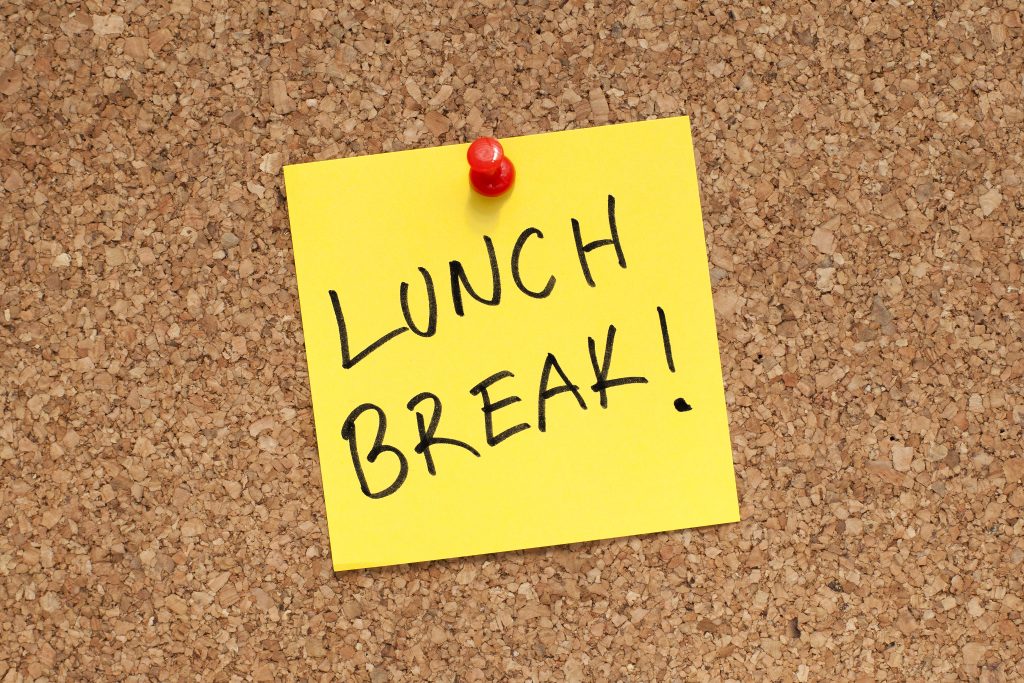 10 Delicious Low Carb High Protein Lunches
Low Carb at Trader Joe's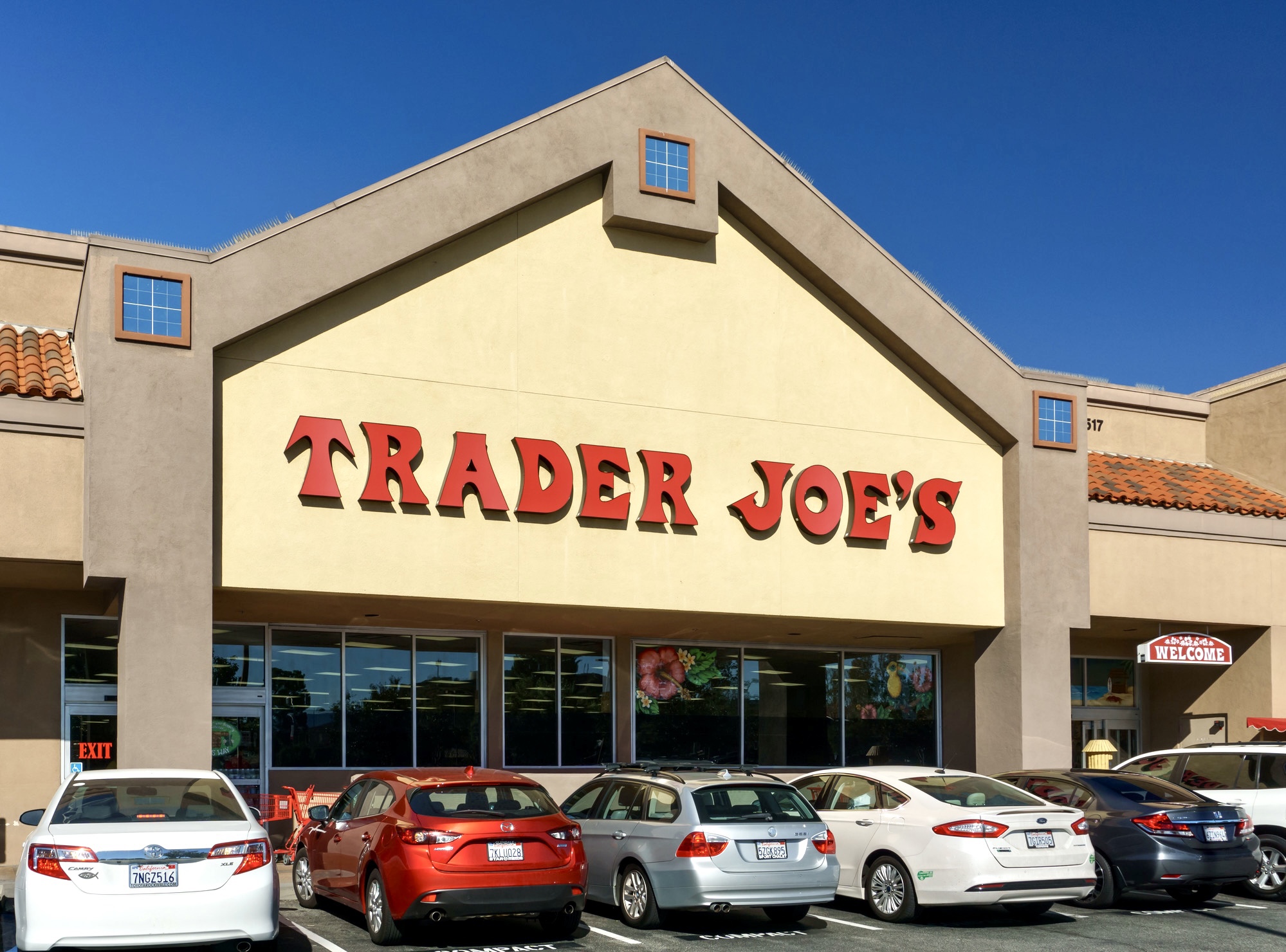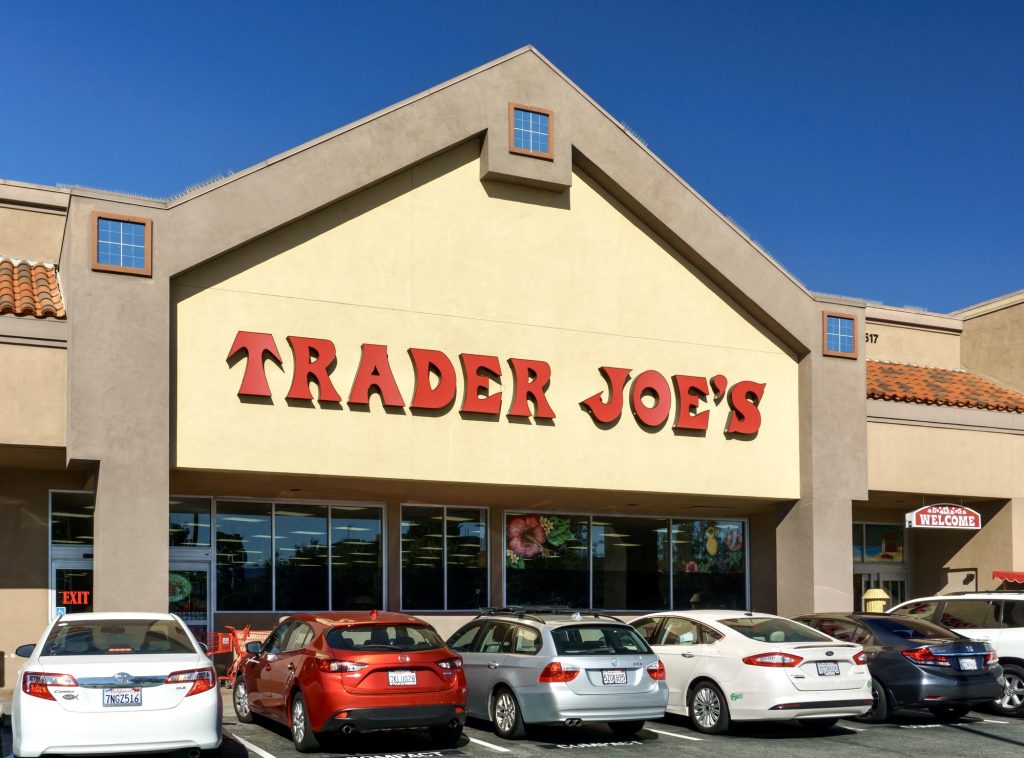 27 Amazing Low Carb and Keto Finds at Trader Joe's
Low Carb at Costco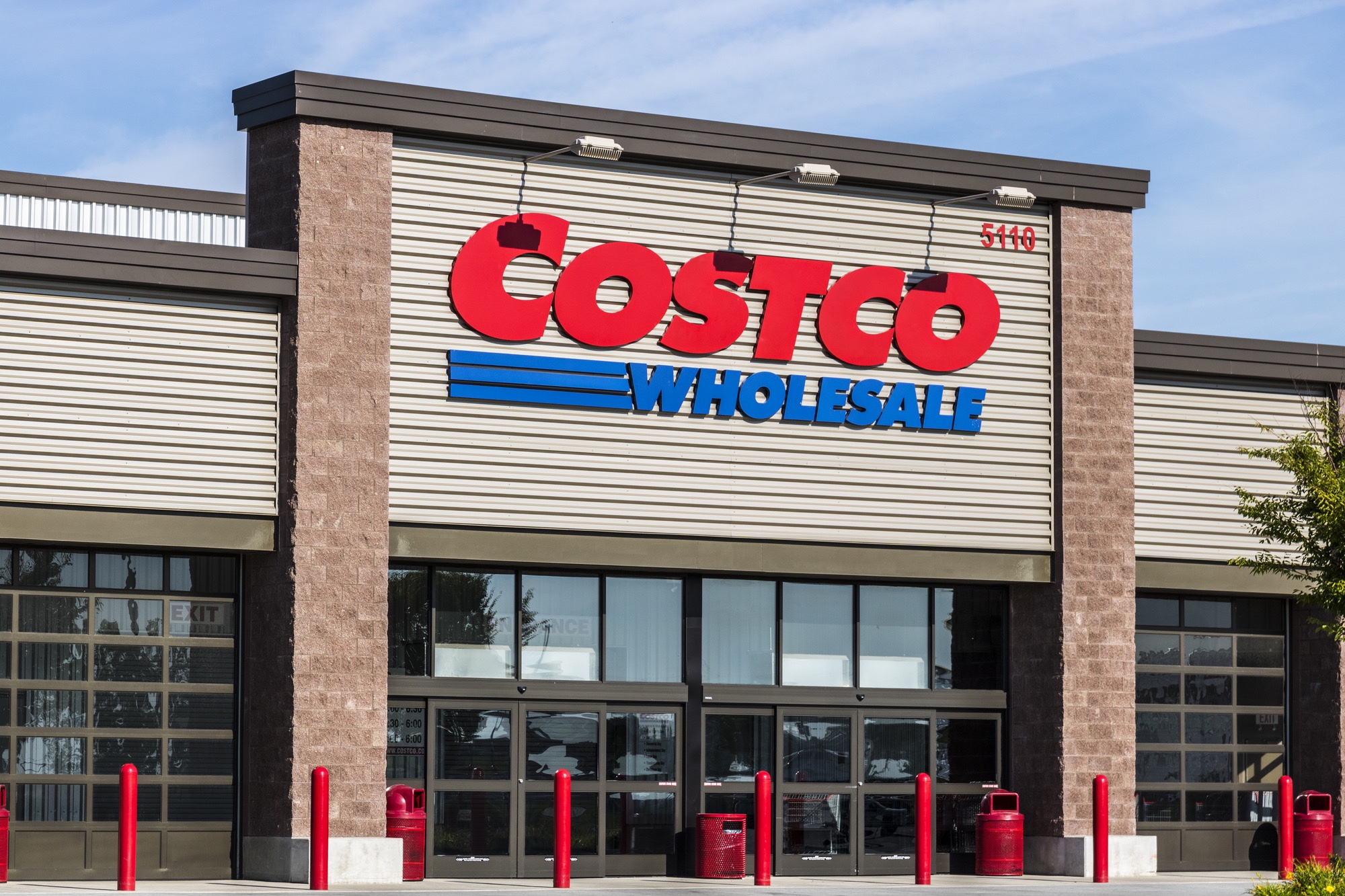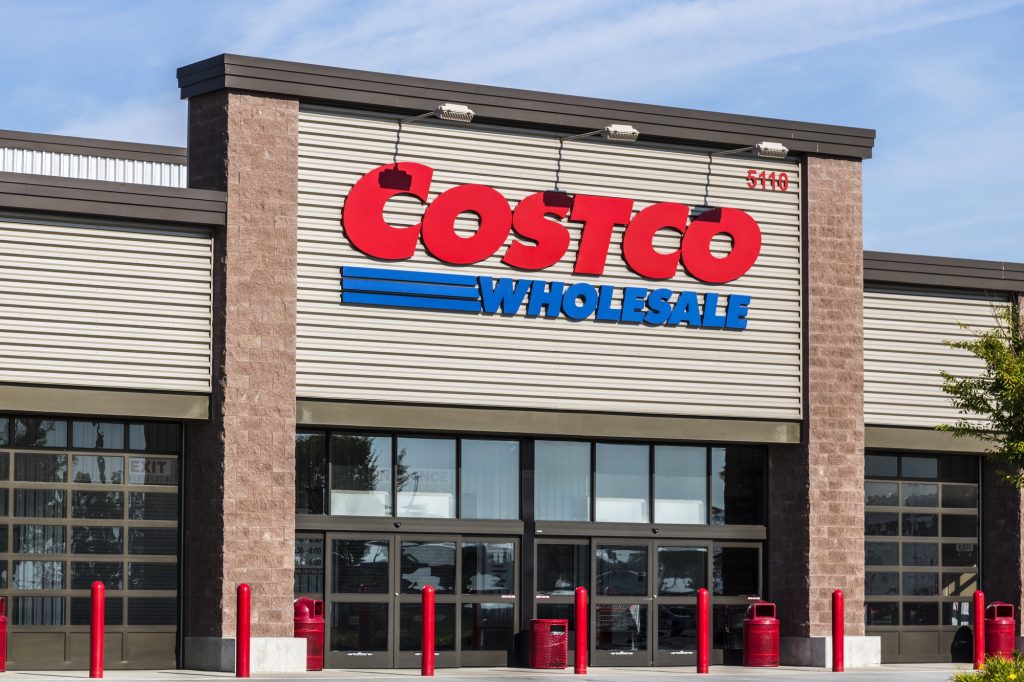 Over 50 Incredible Low Carb and Keto Finds at Costco
Low Carb at Sam's Club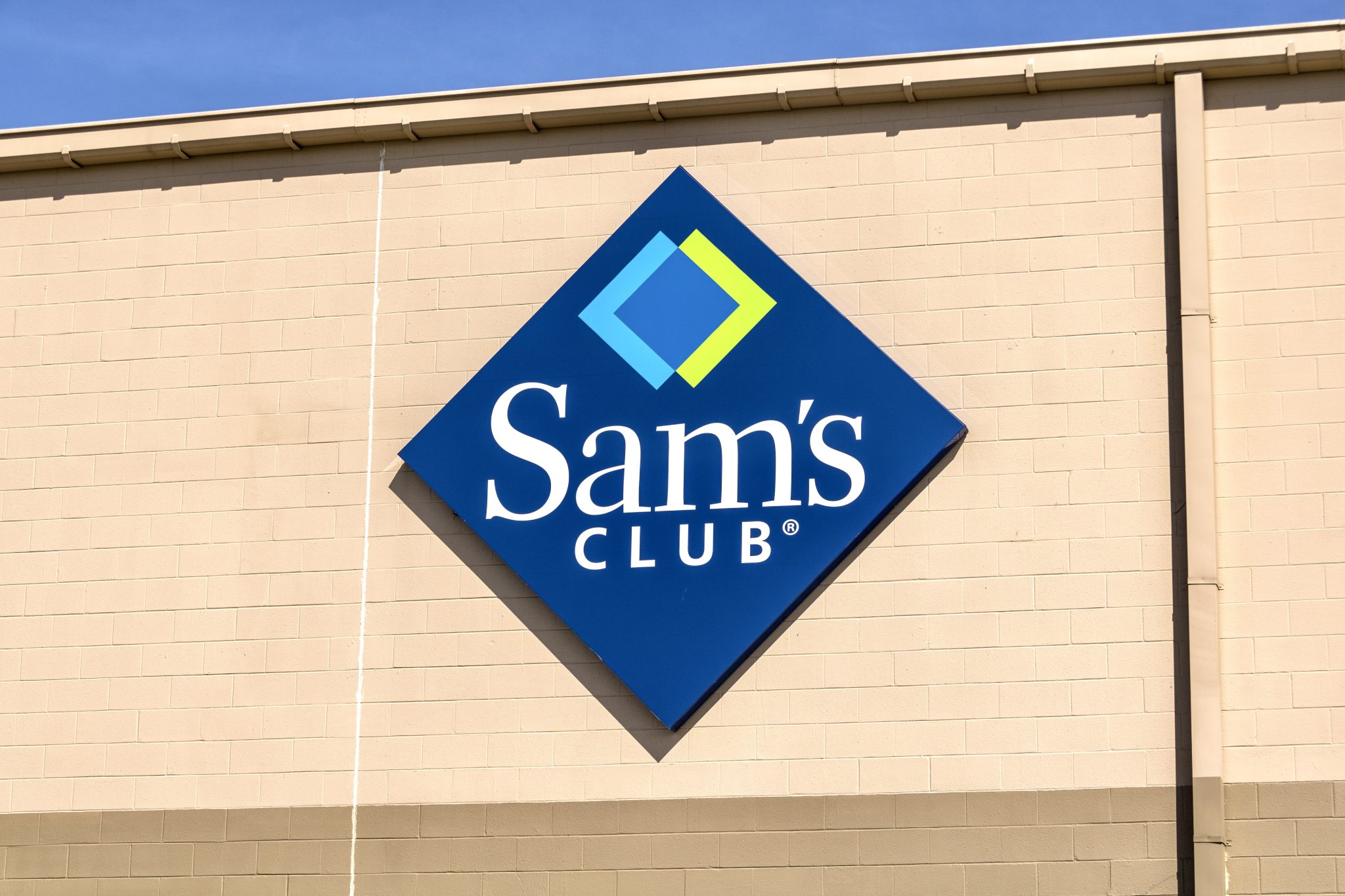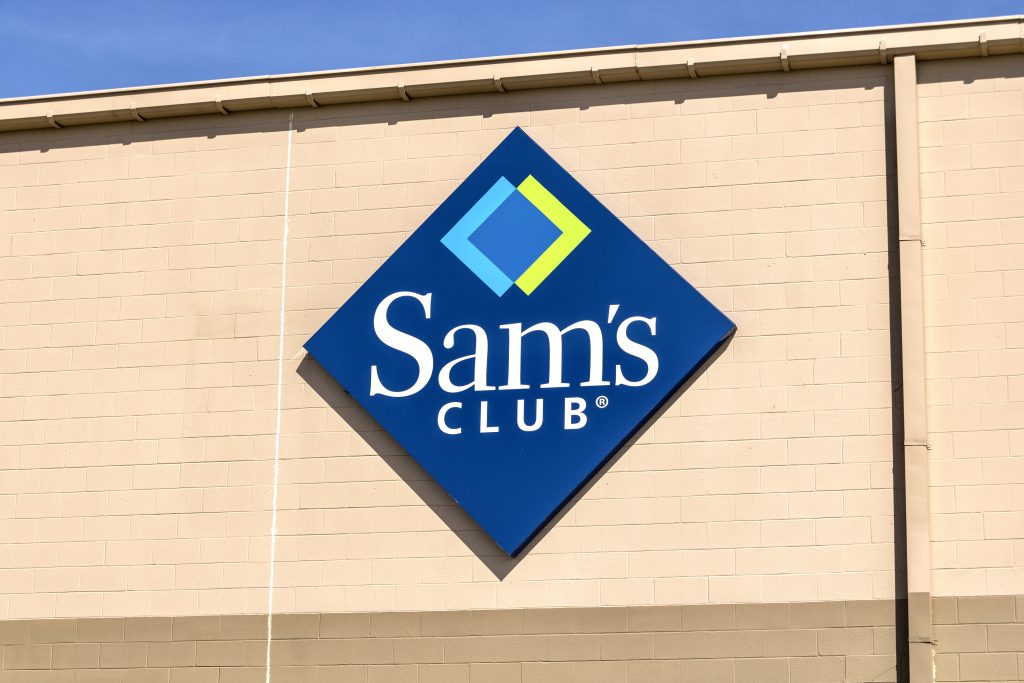 30 Fantastic Low Carb and Keto Finds at Sam's Club
Low Carb at ALDI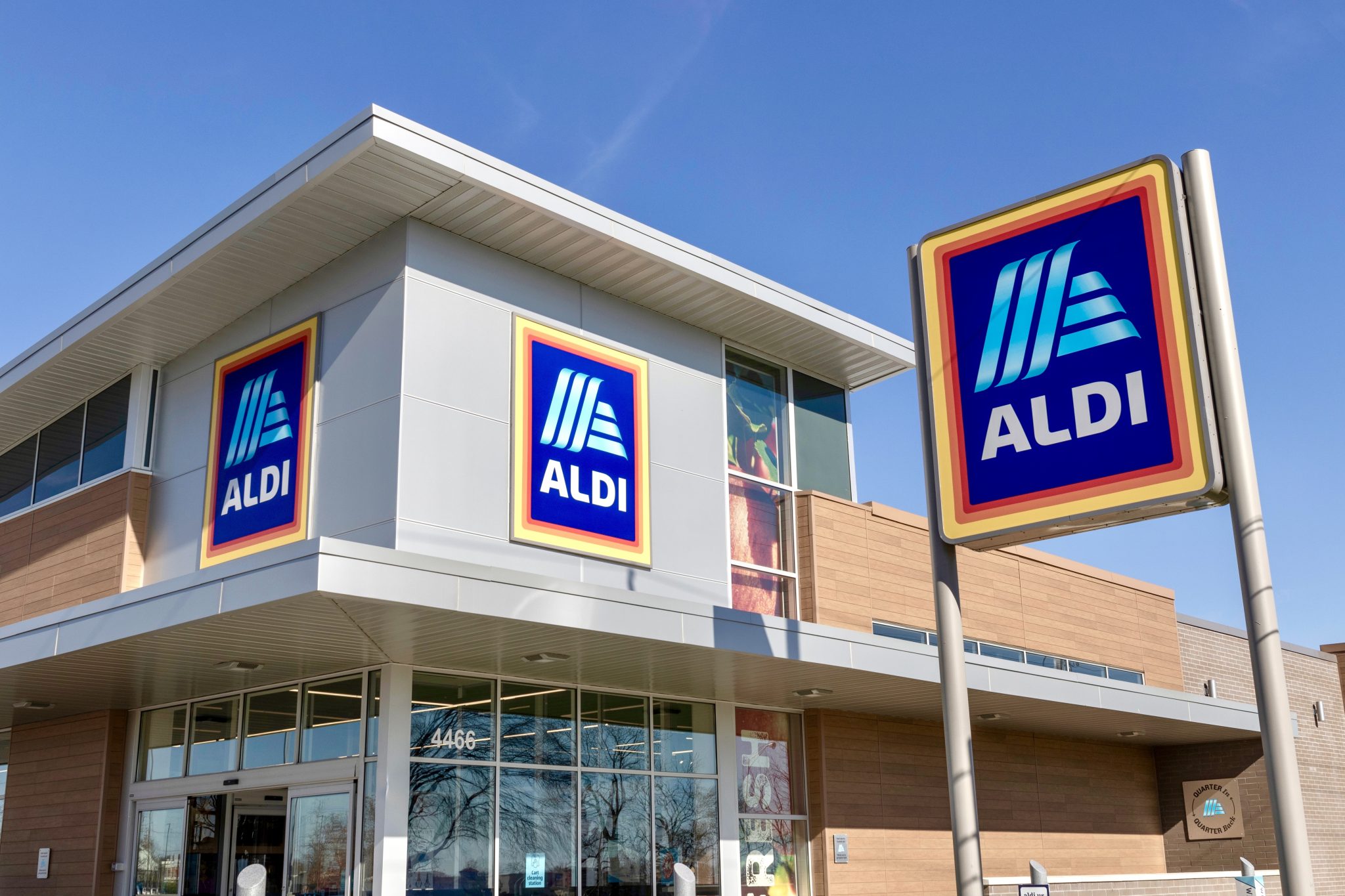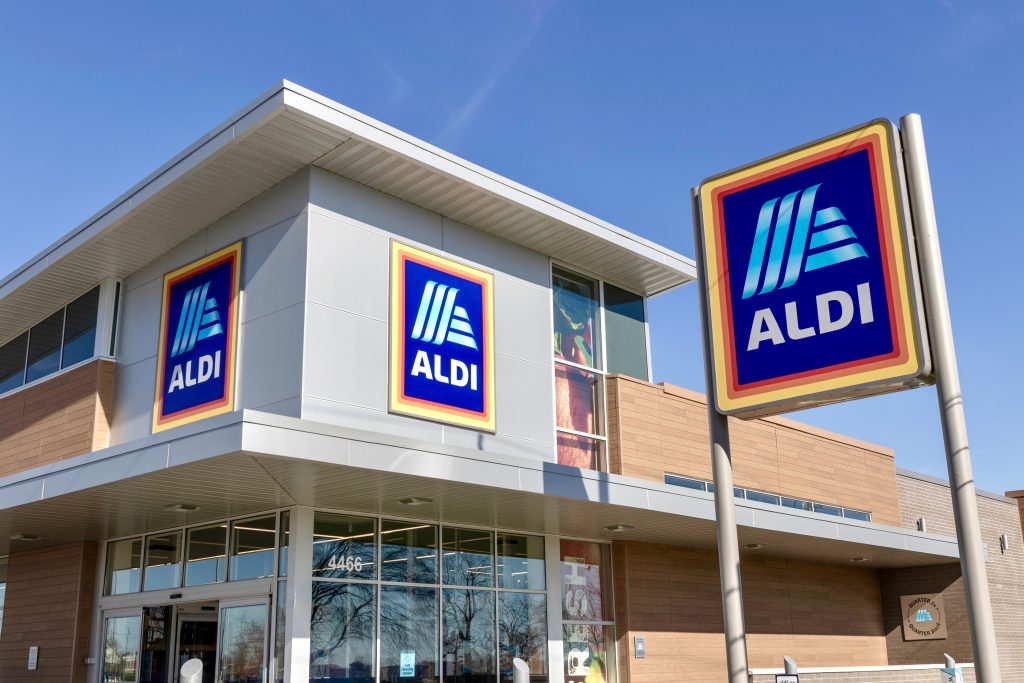 25 Great Low Carb and Keto Finds at ALDI
Author: Natasha Newton (Natasha's Southern Flavor)
Natasha is the founder of Natasha's Southern Flavor. She has a passion for sharing delicious family friendly low-carb recipes that are easy to make and use readily accessible ingredients. Natasha has published three bestselling cookbooks. Her books and recipes have been featured by CNET, Delish, Mindbodygreen, Parade and Women's Health. She enjoys traveling and spending time with her husband, two adult children, and three furbabies.
Read more about Natasha here.