25 Terrific Publix Low Carb Finds
This post may contain affiliate links.
Publix is a popular grocery store that began in Florida and now has locations in several southeastern states. They keep their stores clean and organized and offer a wide variety of products, including fresh produce, groceries, bakery items, and freshly cooked foods. They offer many options for those following keto or low-carb diets, including fresh produce, snacks, and high-quality products. Here are our top 25 picks!
Pasta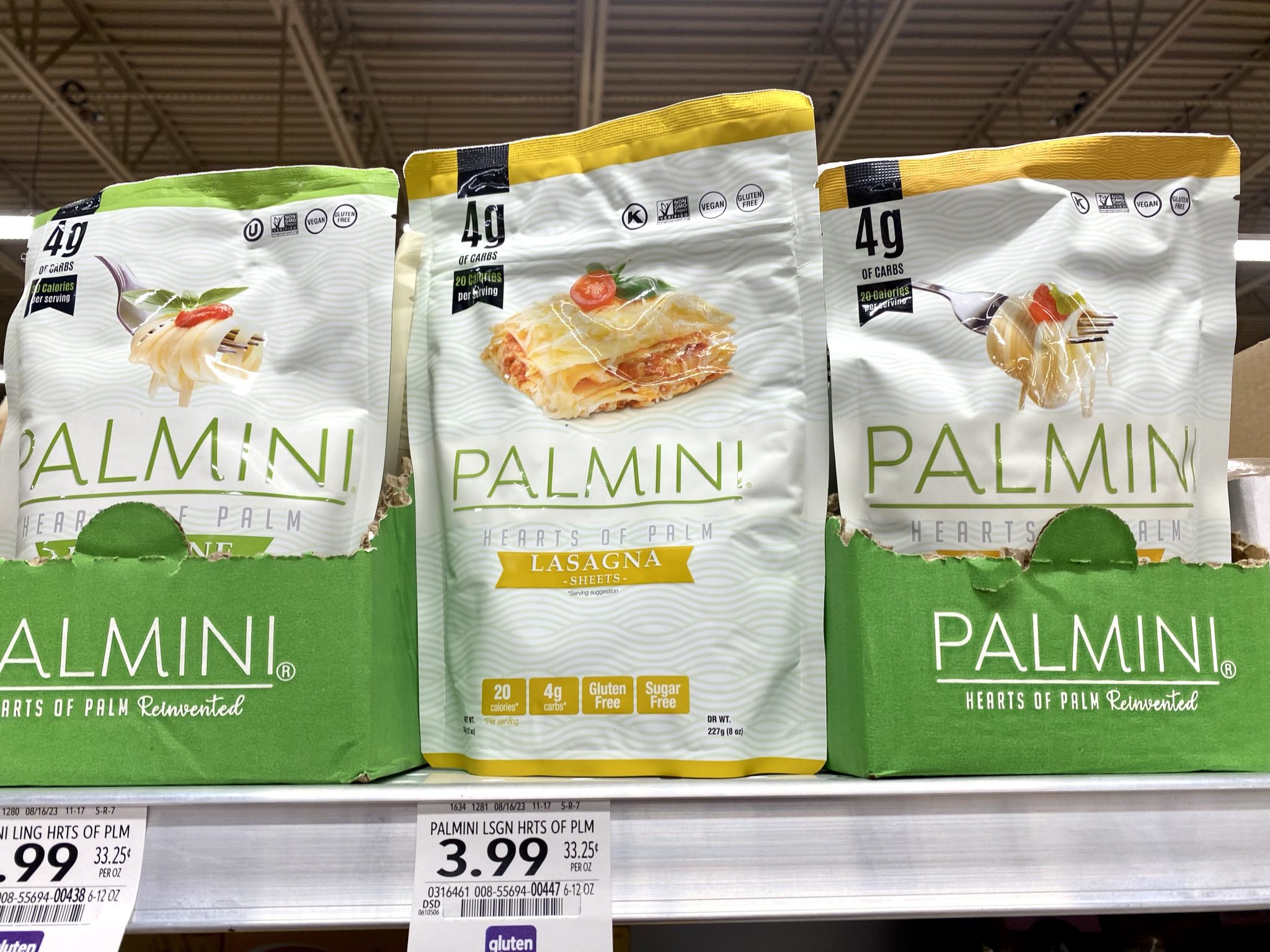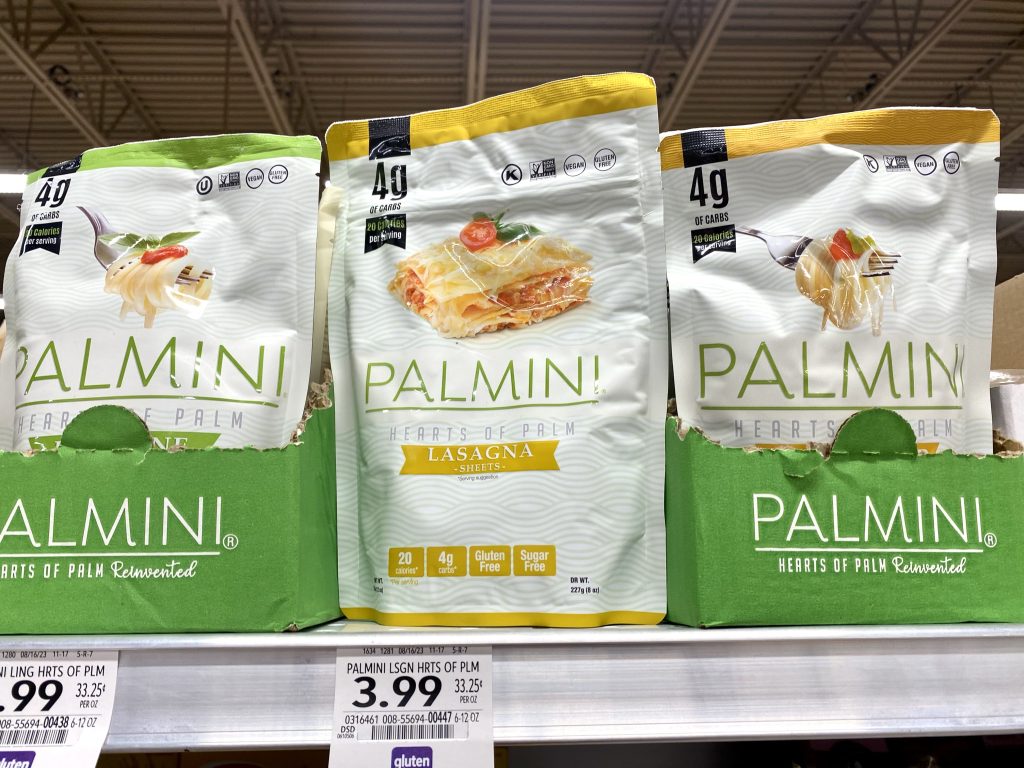 Hearts of palm pasta is a great low-carb substitute for higher-carb pastas, and it is also gluten-free.
Frozen Meals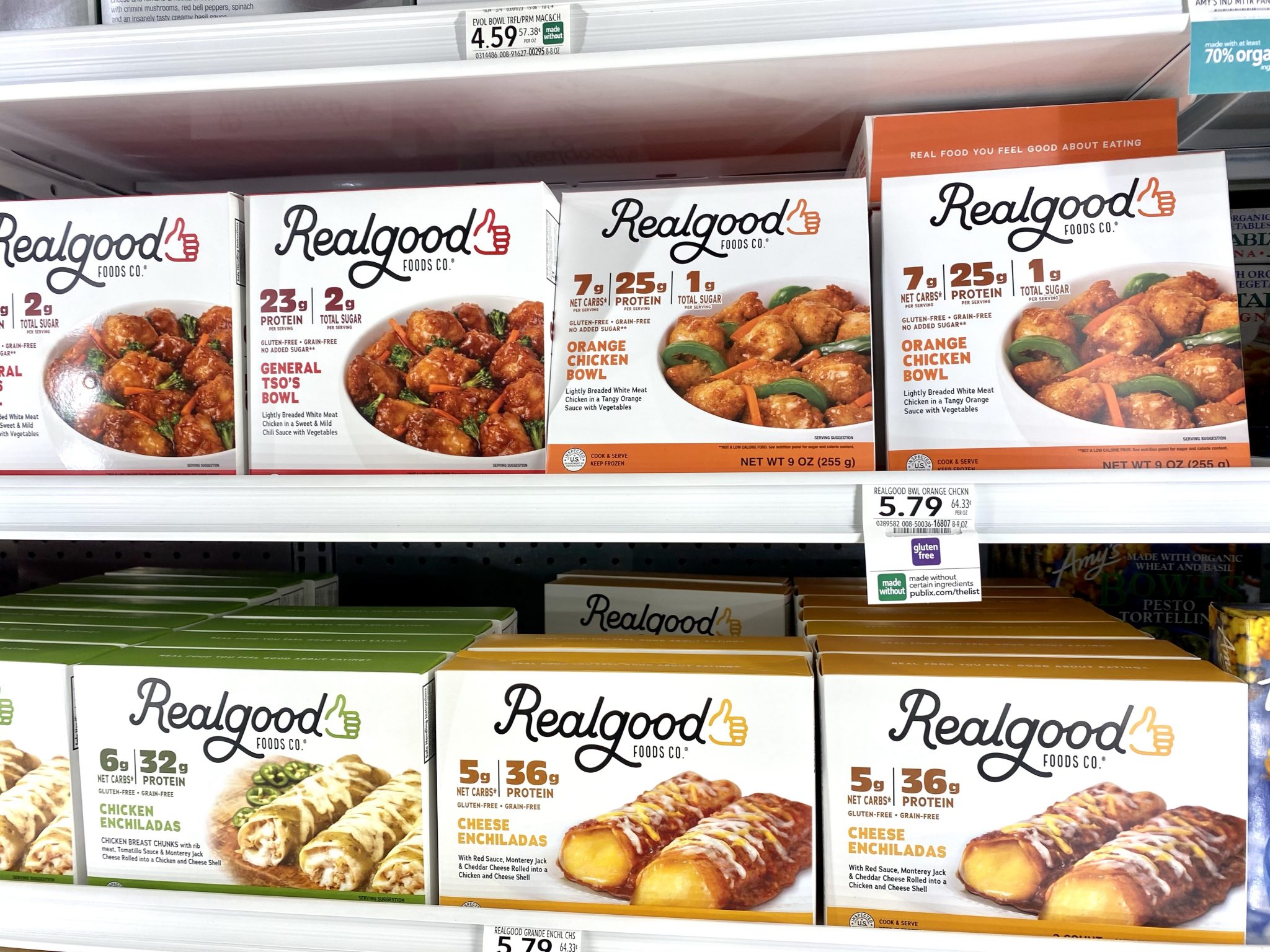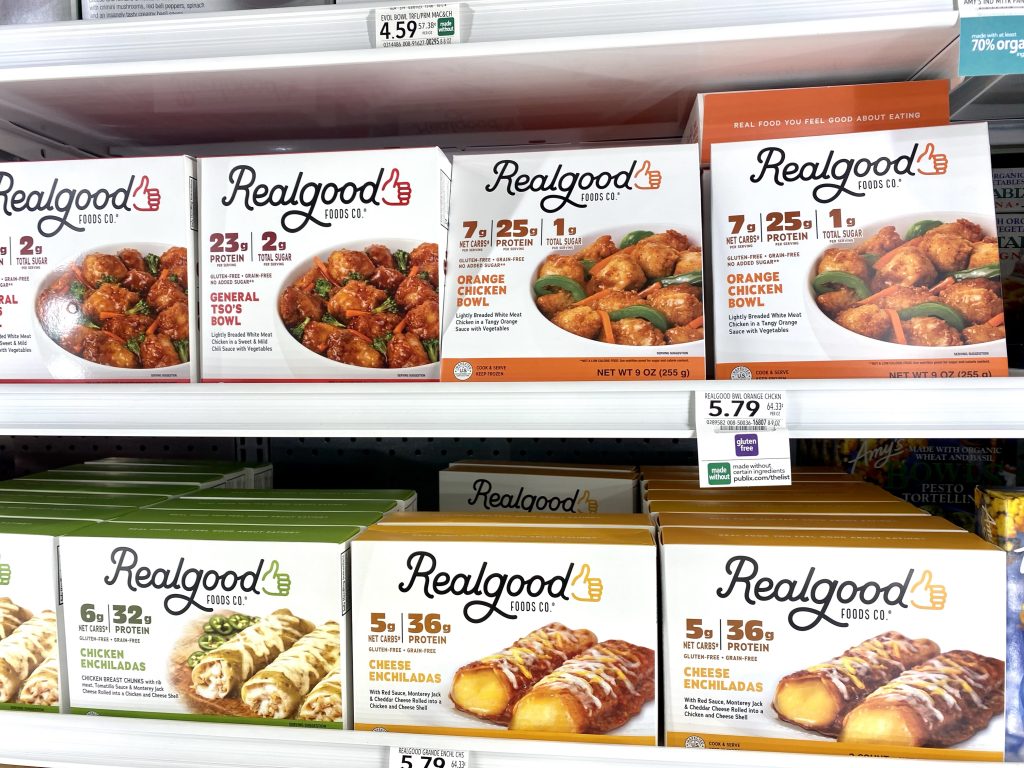 Realgood Foods offers a fantastic variety of low-carb, high-protein pre-packaged meals available in the freezer section at Publix.
Crackers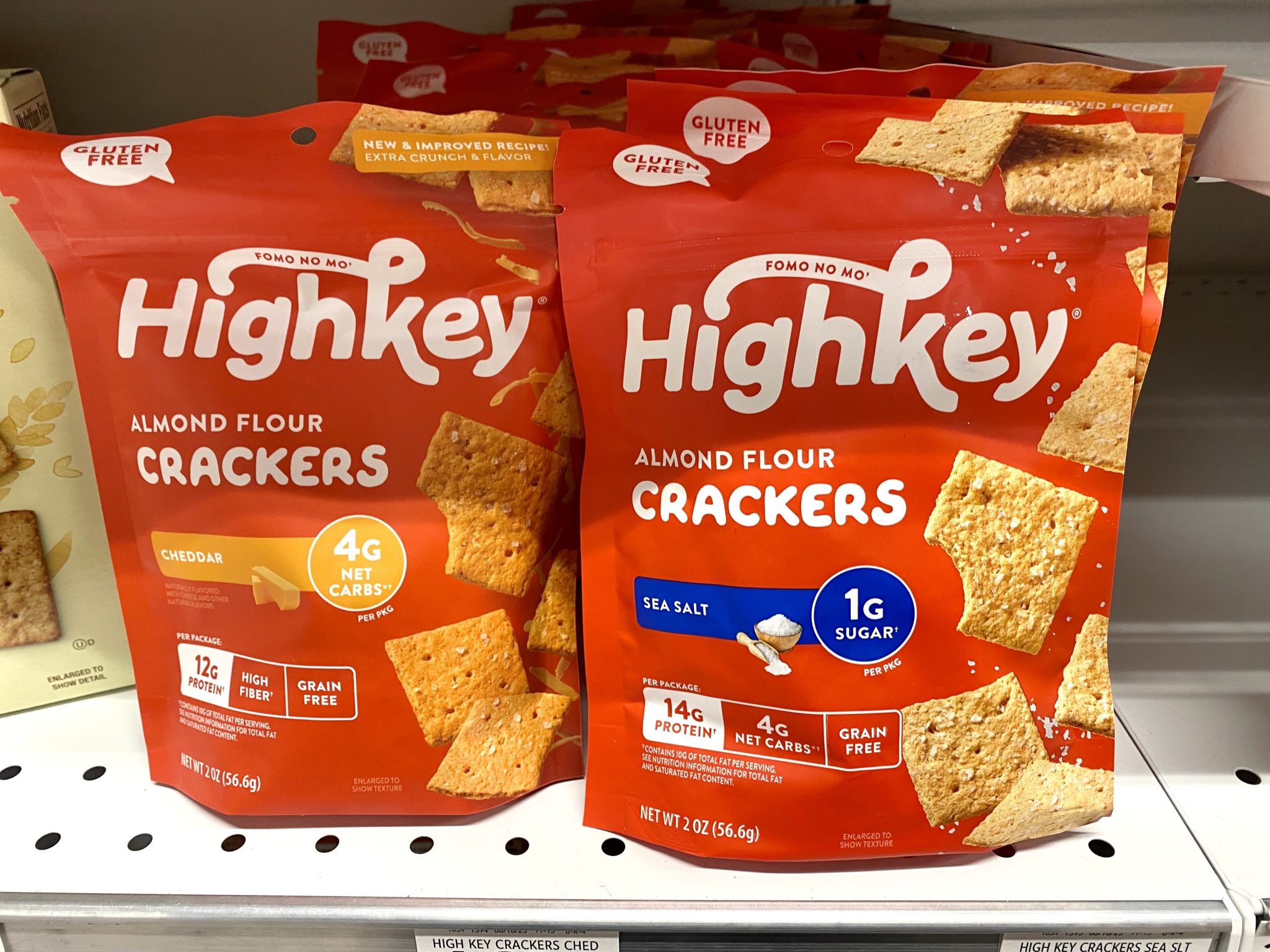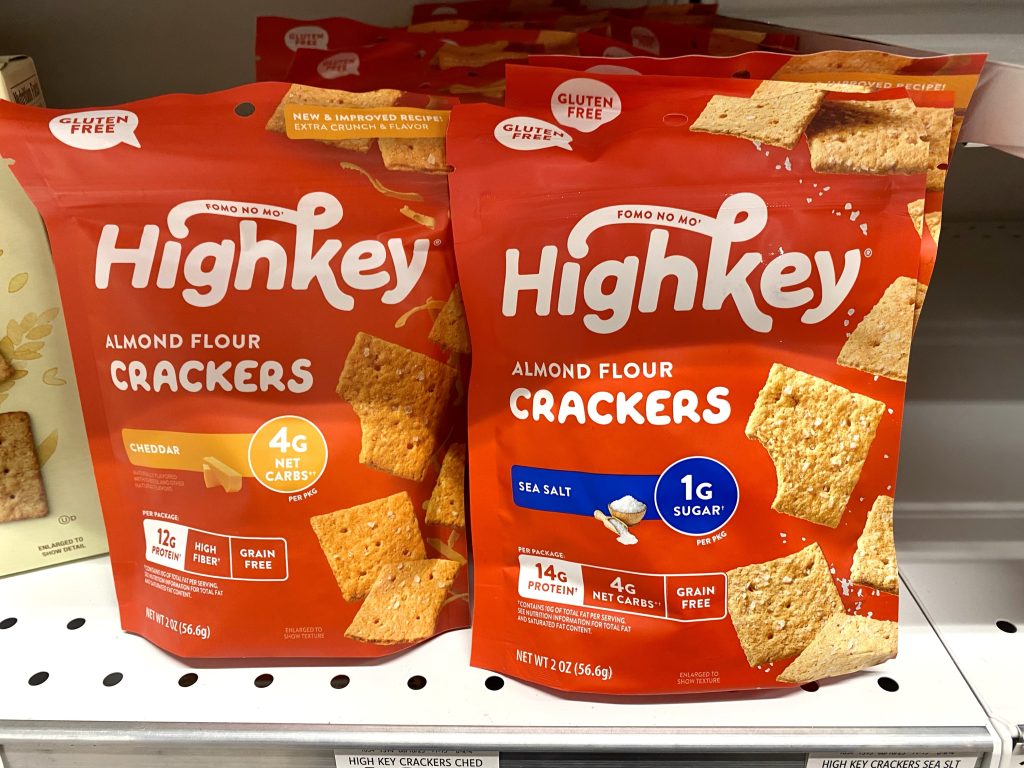 Highkey Almond flour crackers, containing only 4 net carbs per serving, make a great substitute for wheat flour crackers.
Pancake Mix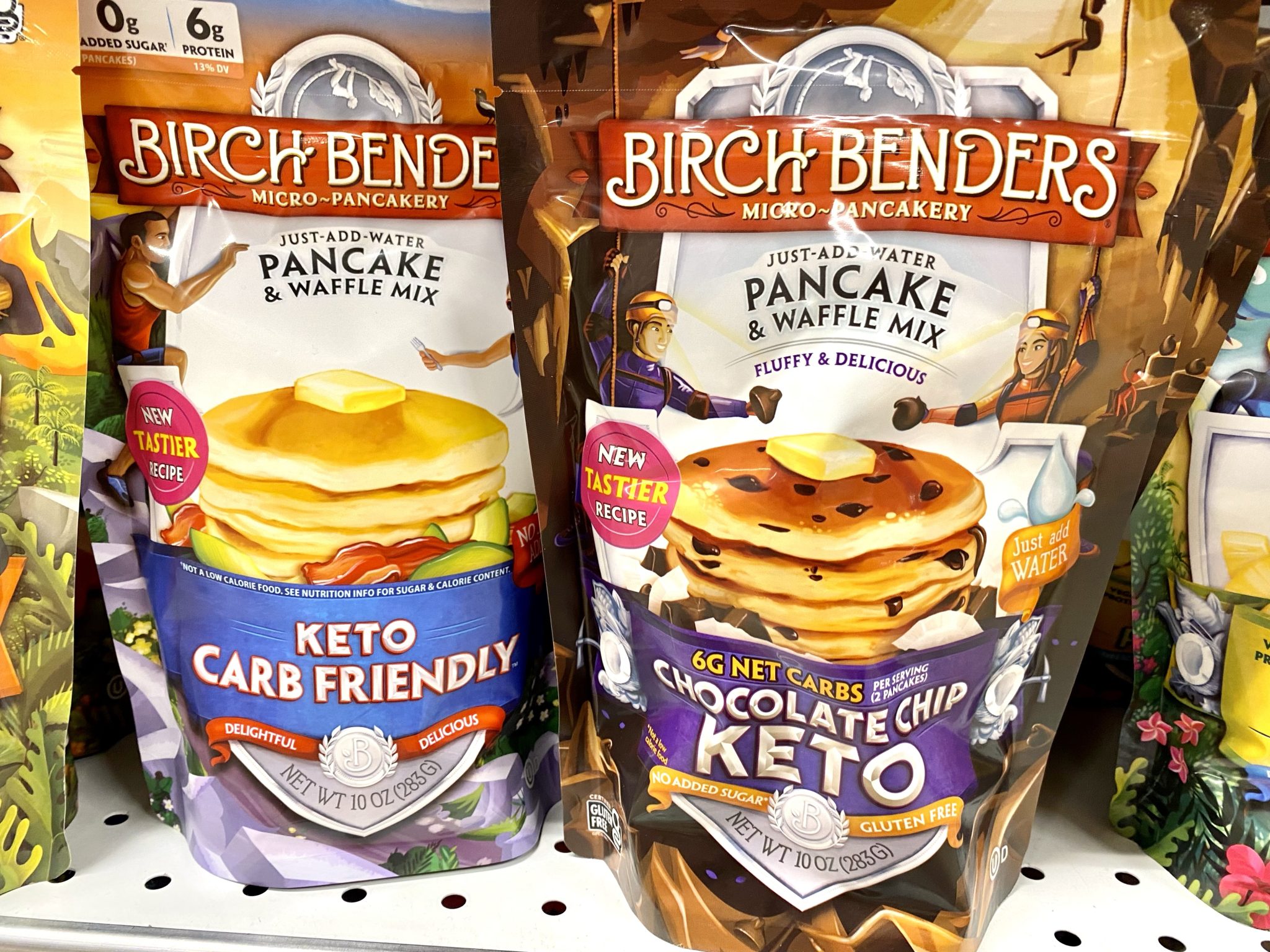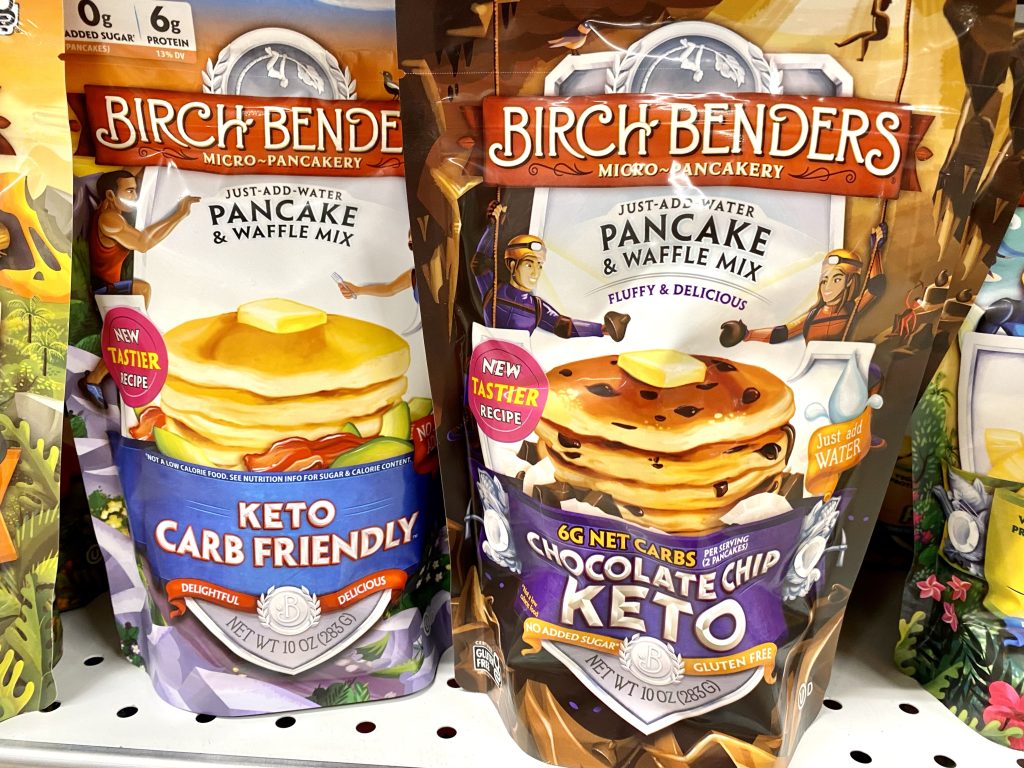 Many low-carb pancake recipes are available, but it's convenient to have a prepackaged option like Birchbenders Keto Pancakes that only require adding water.
Rotisserie Chicken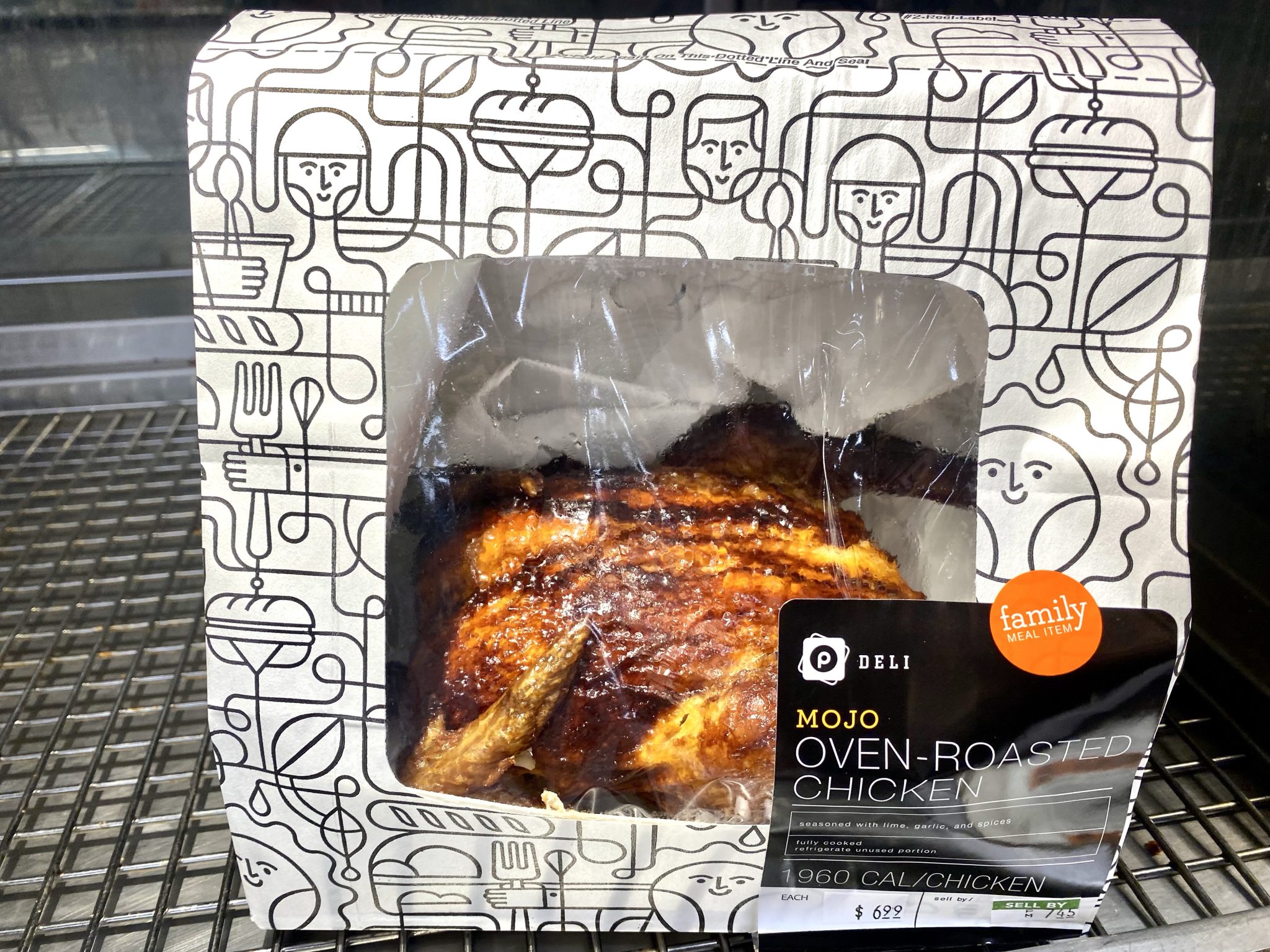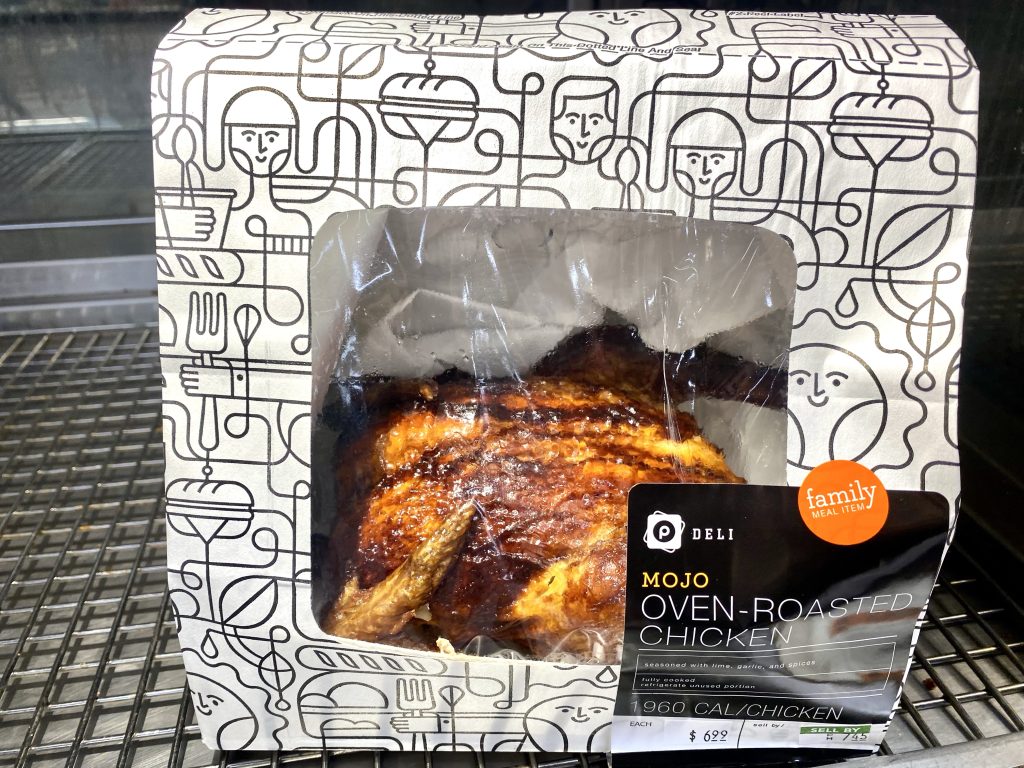 Rotisserie chicken from the grocery store is popular because it's easy and can be used in many ways. You can eat it as it is or add it to low-carb dishes like chicken salad or soup.
Tortillas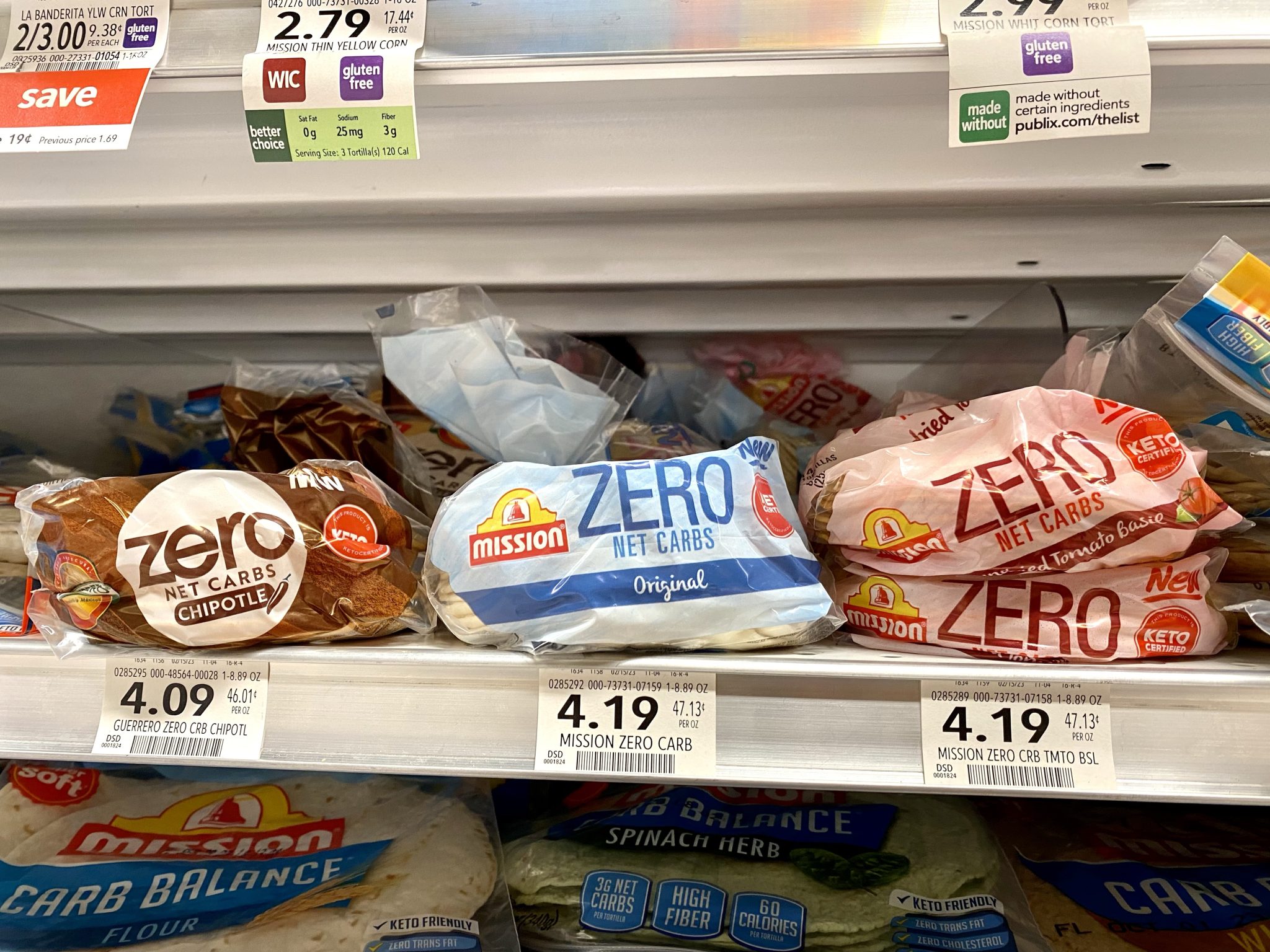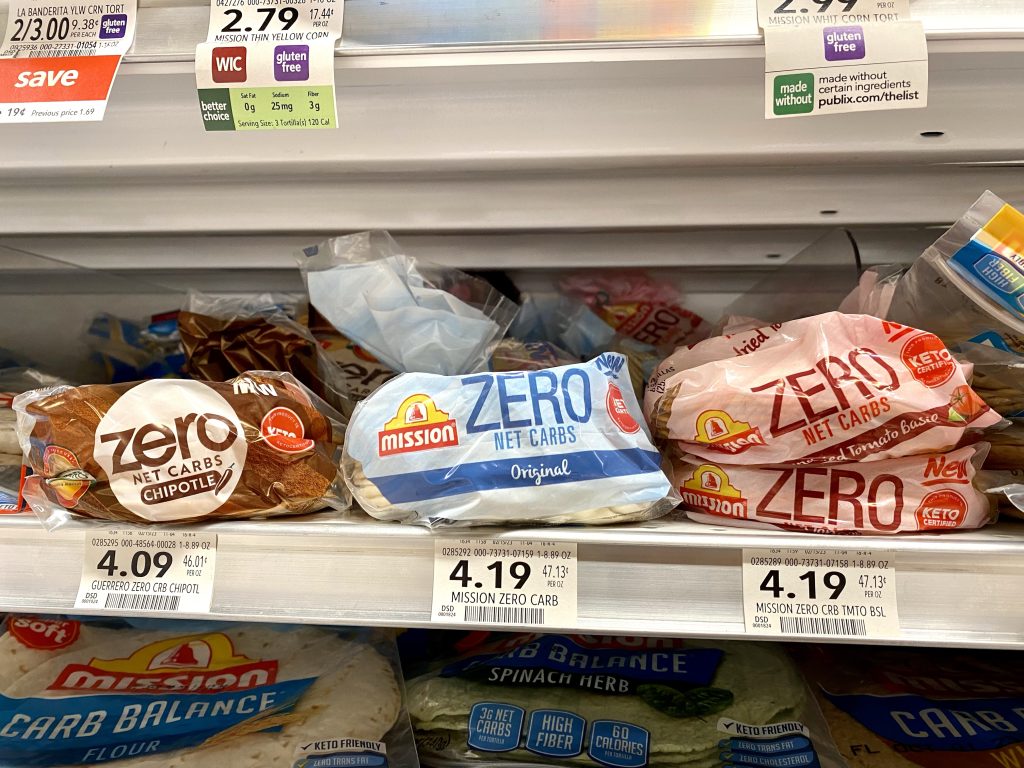 These days, many brands and flavors of low and zero-carb tortillas are available. They are versatile and can be used for making tacos, sandwich wraps, and even pizza.
Deli Meat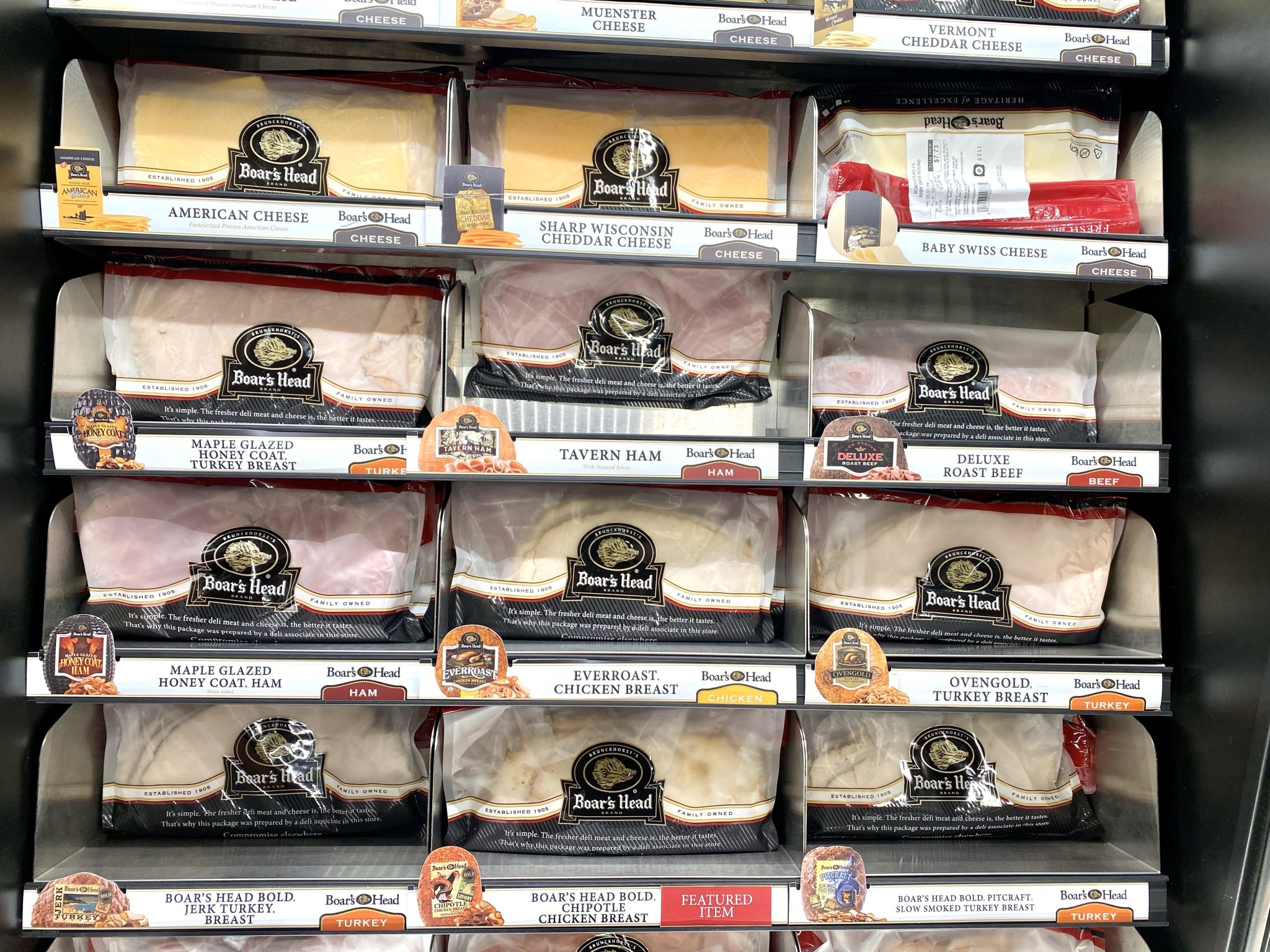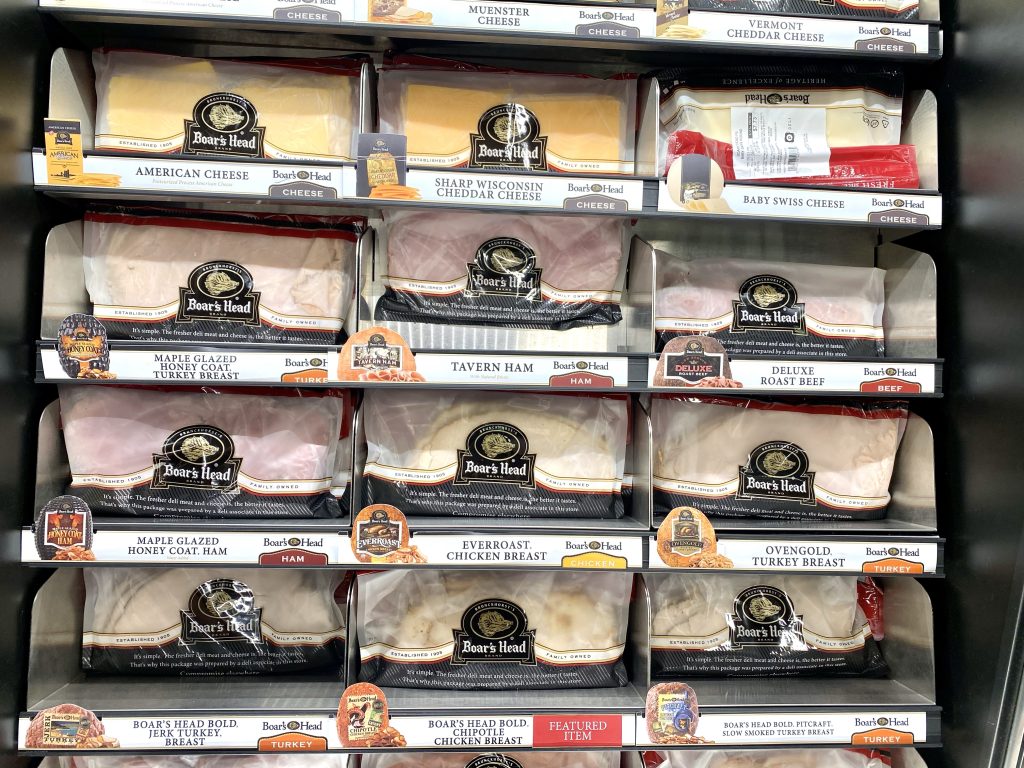 Publix offers Boars Head deli meats in a cold case near the deli, perfect for a quick lunch or avoiding long lines.
Premade Food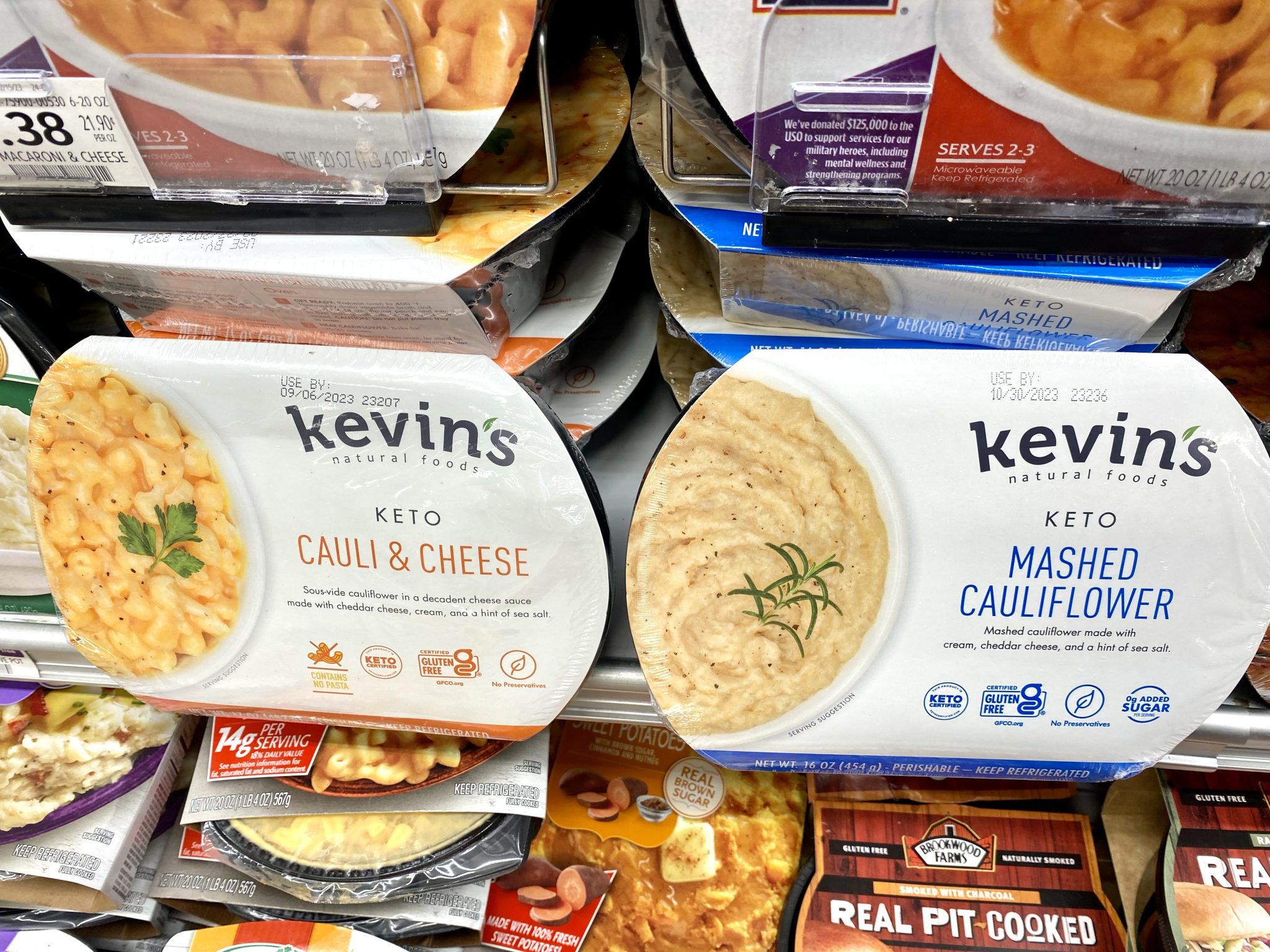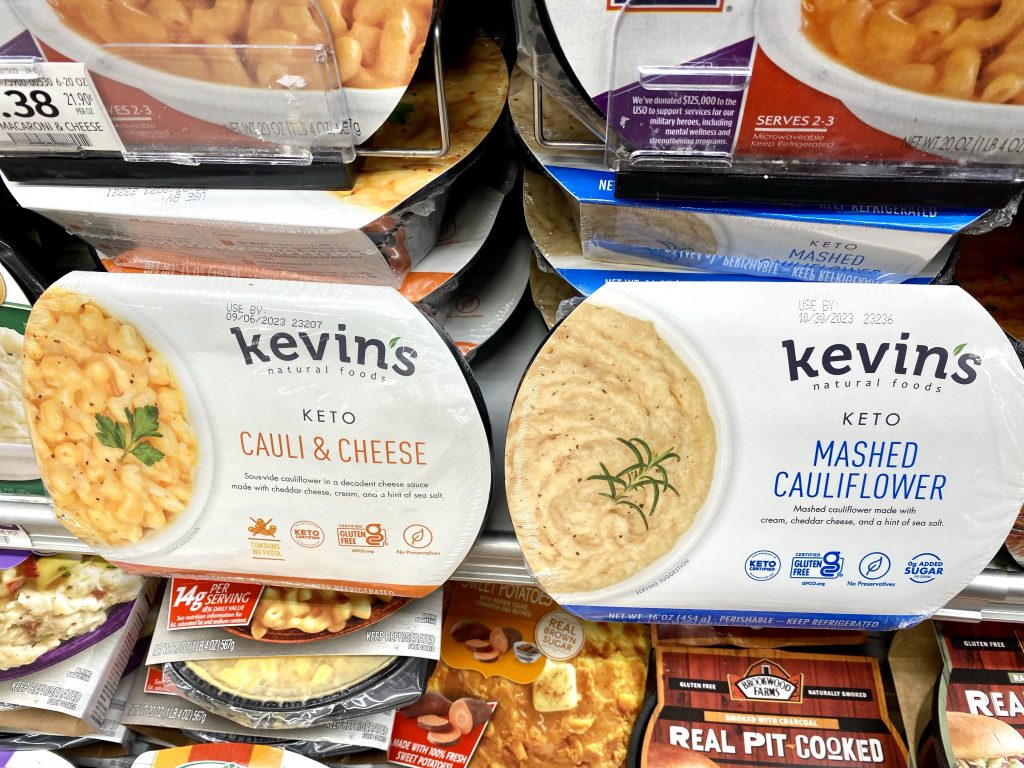 If you're following a low-carb lifestyle and need a quick side dish, Publix has some ready-made keto sides in the fridge. They're good for adding to your meal without cooking for a long time.
Milk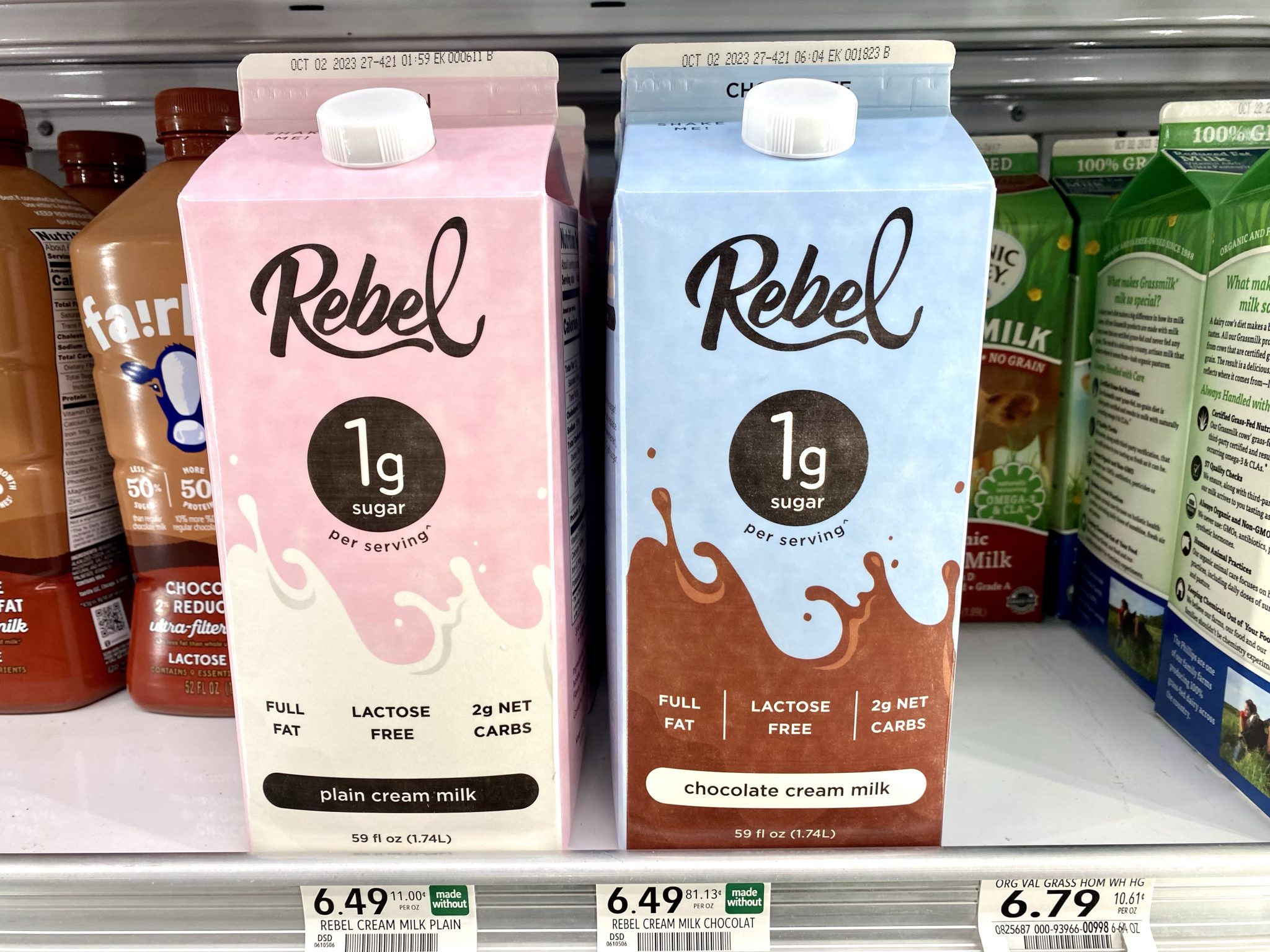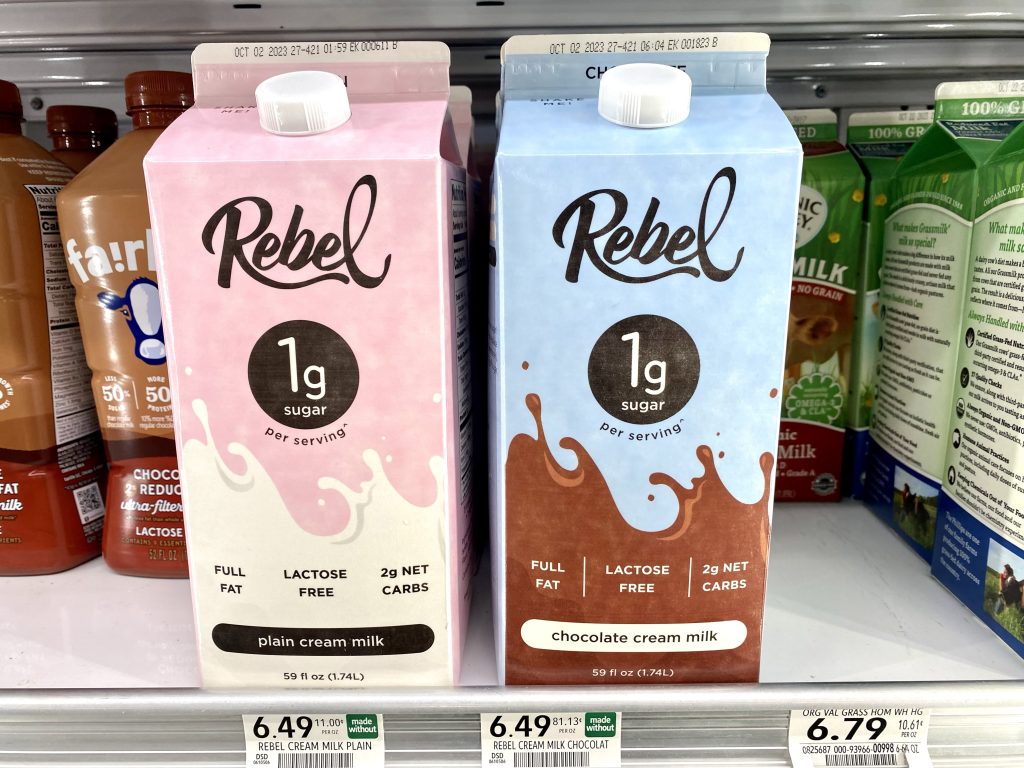 For those missing milk on low-carb, Rebel makes Low-carb milk and chocolate milk. They are lactose-free and contain only 2 net carbs per serving.
Chicken Wings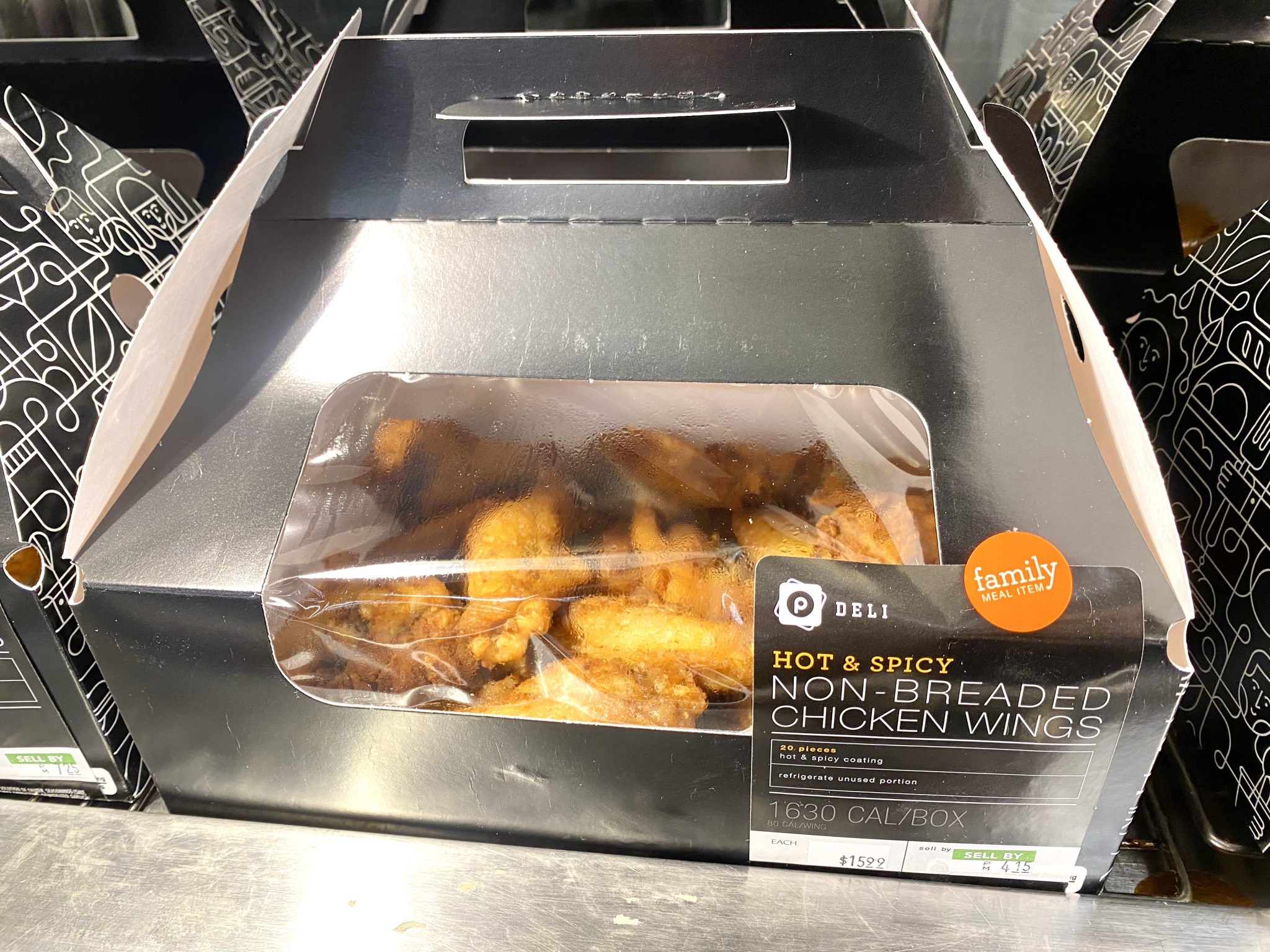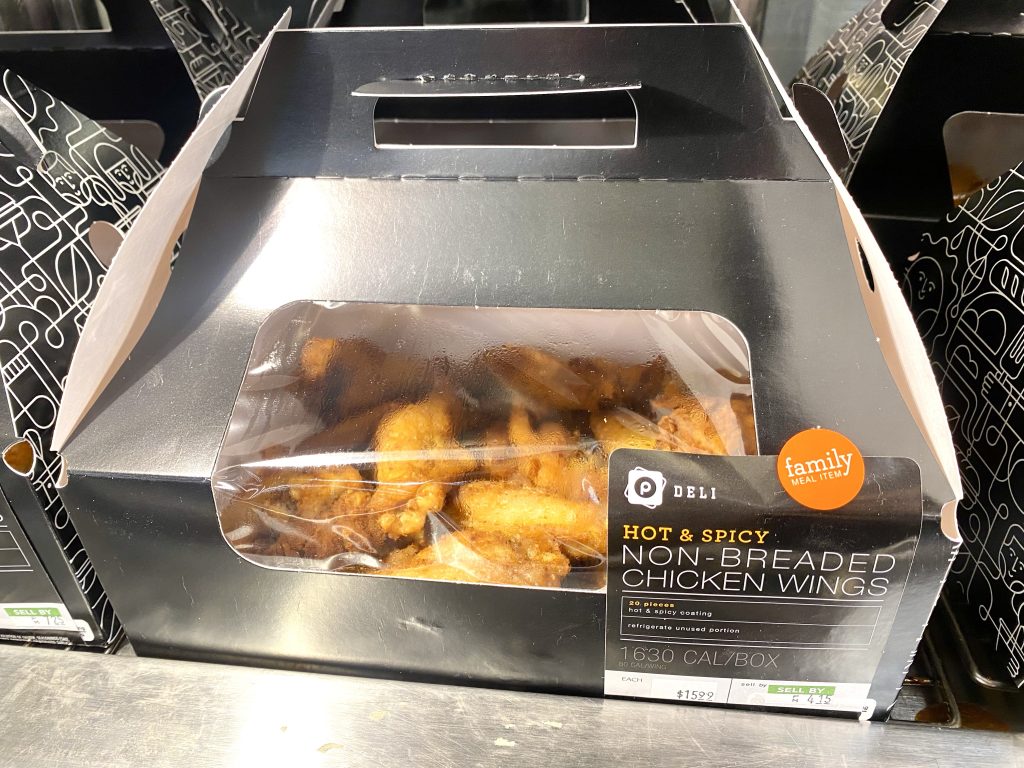 If you're looking for a quick and convenient low-carb lunch or dinner option, try Publix's deli chicken wings and pair them with some ranch or blue cheese dressing.
Peanut Flour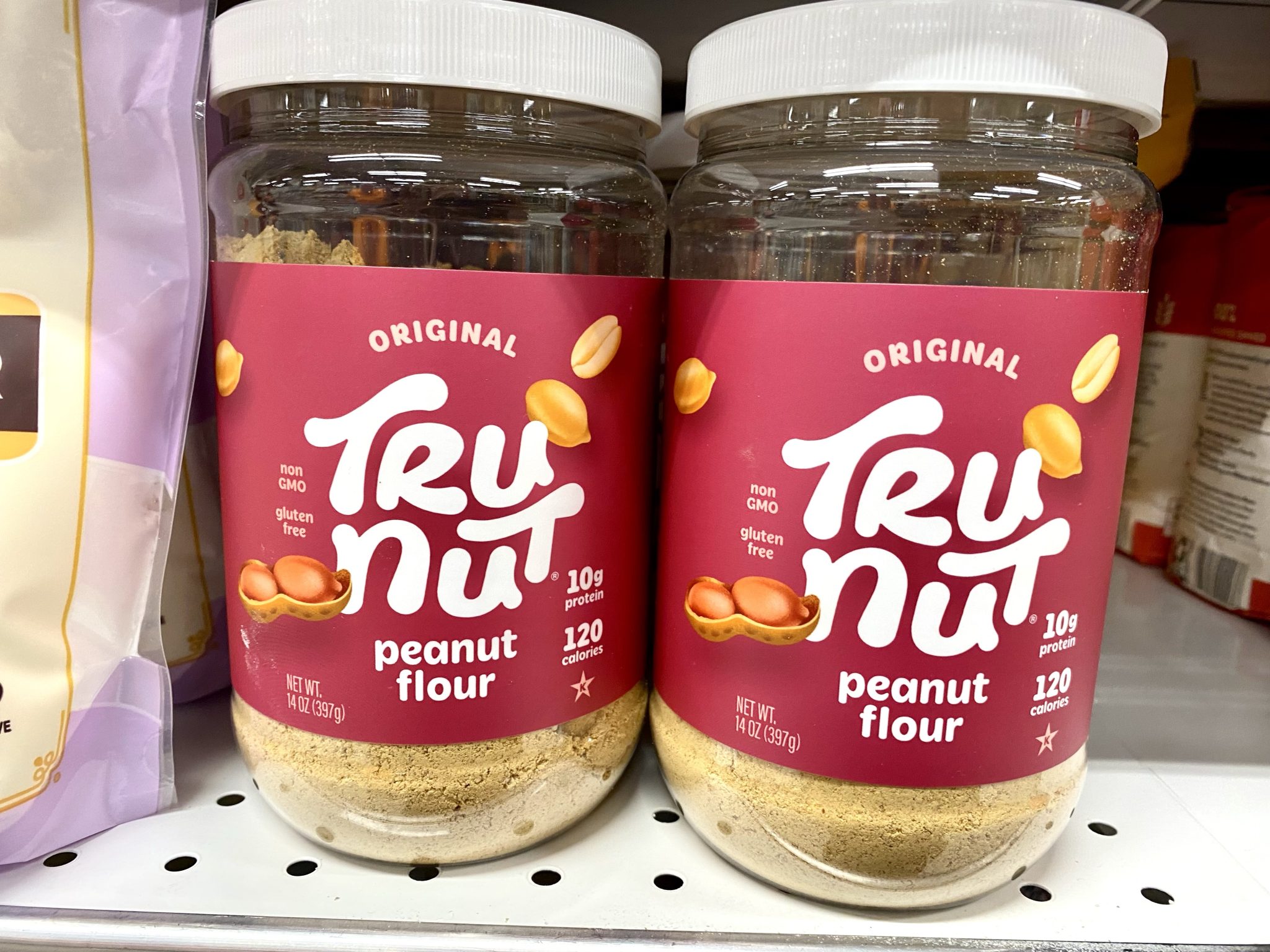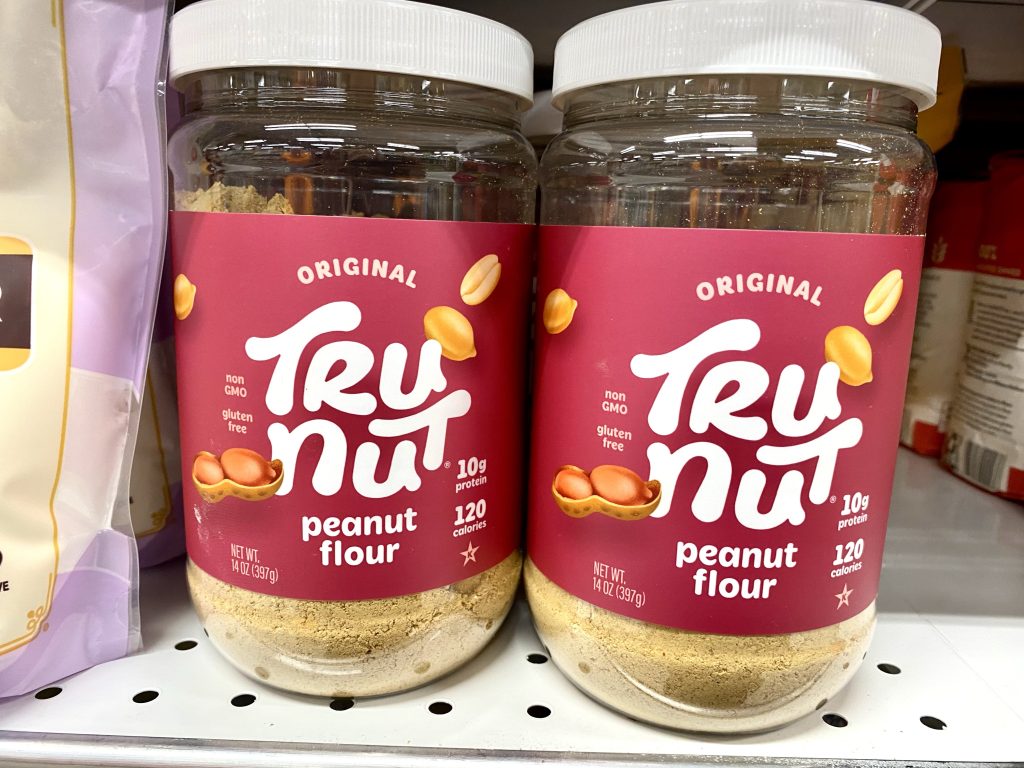 Peanut flour is a gluten-free, protein-rich ingredient that makes a tasty and low-carb substitute for traditional flour in baking recipes.
Cookies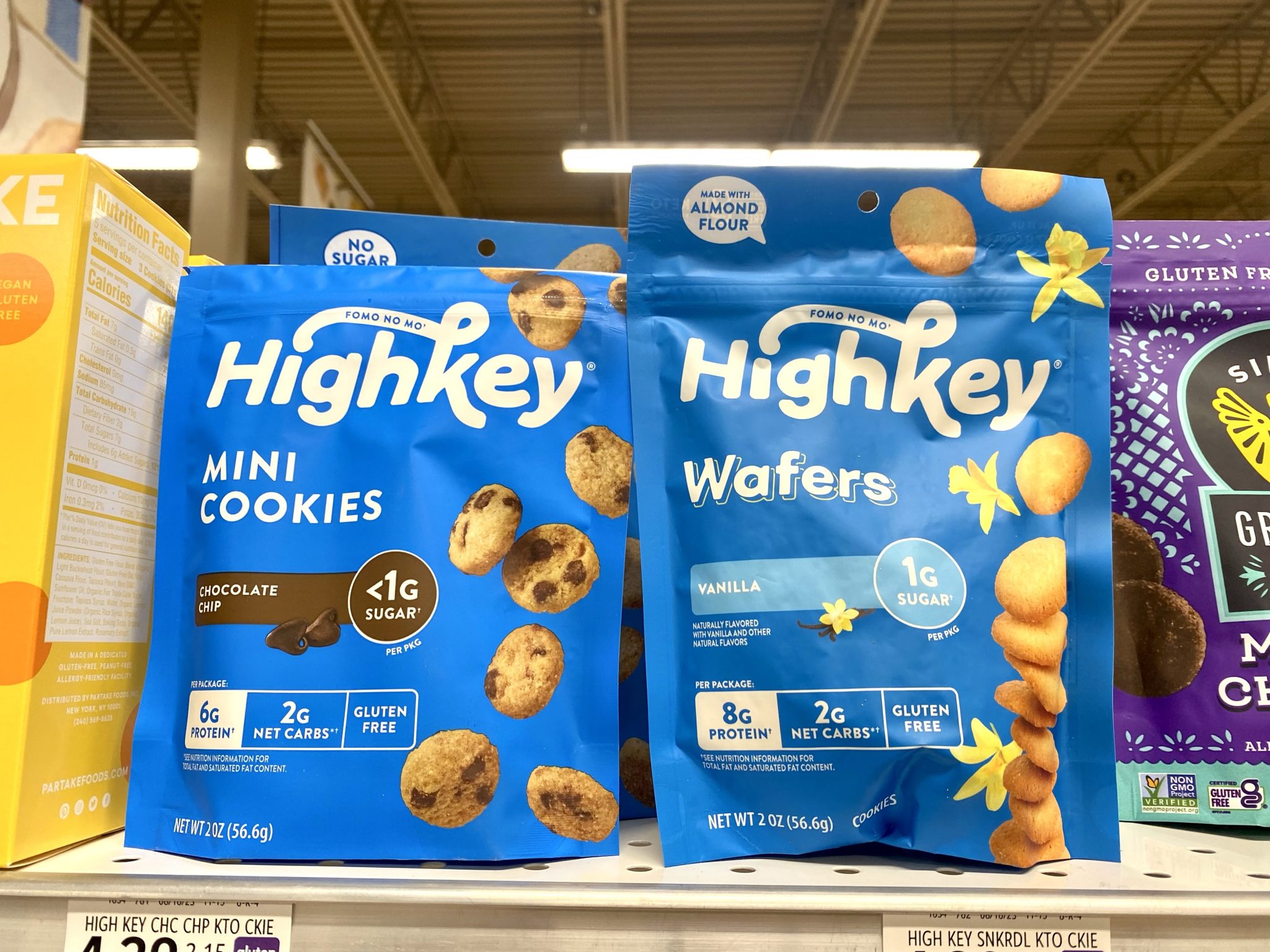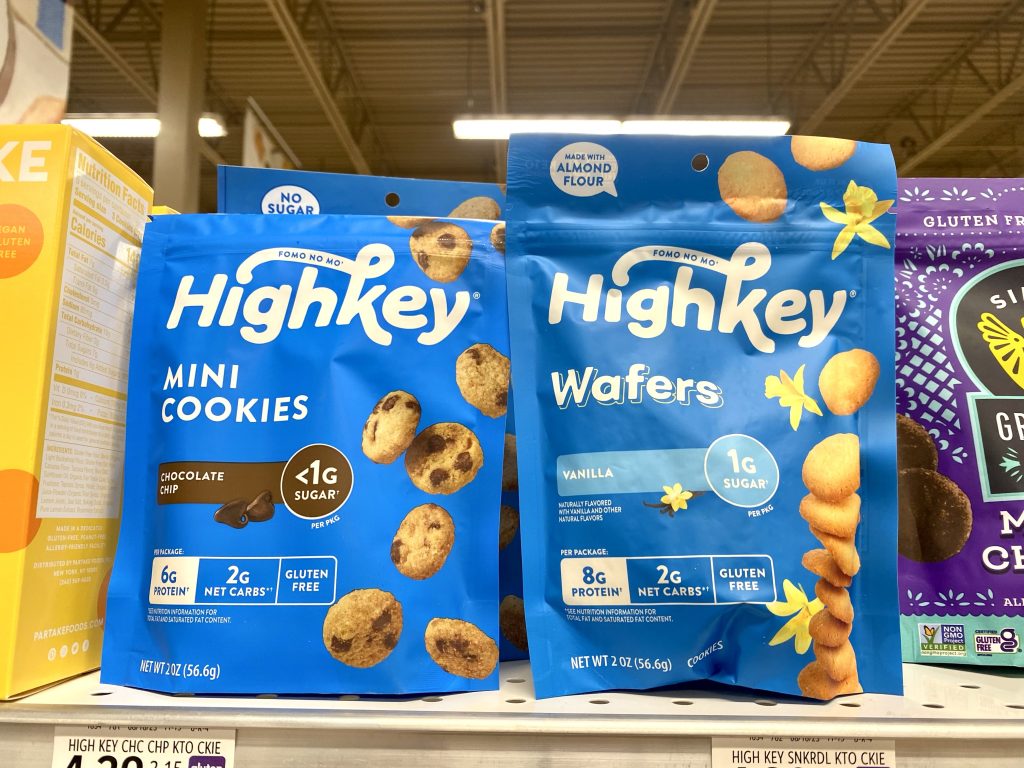 High Key cookies are low carb, containing only 2 net carbs per serving. The chocolate chip mini cookies are similar to Famous Amos cookies.
Ice Cream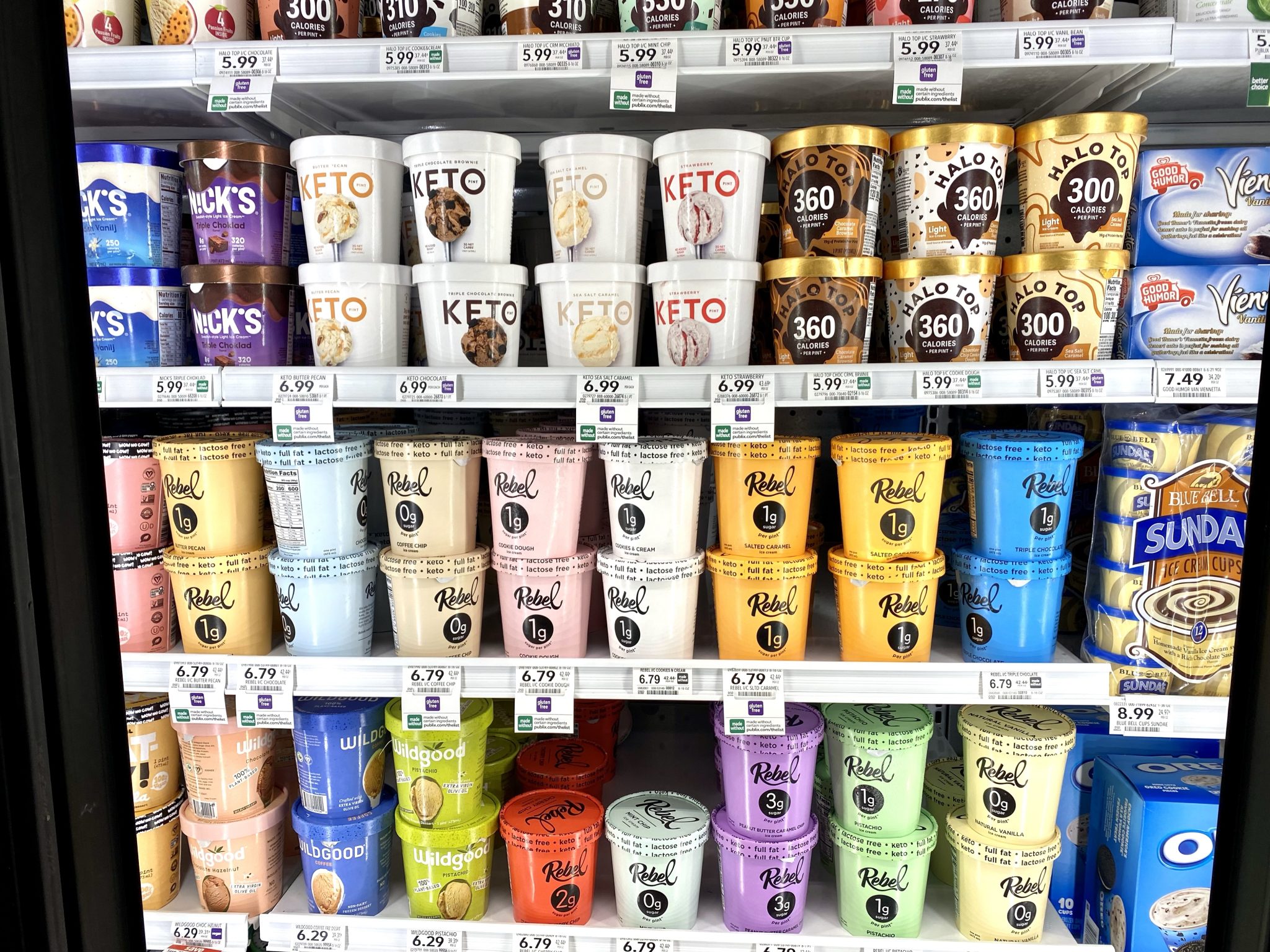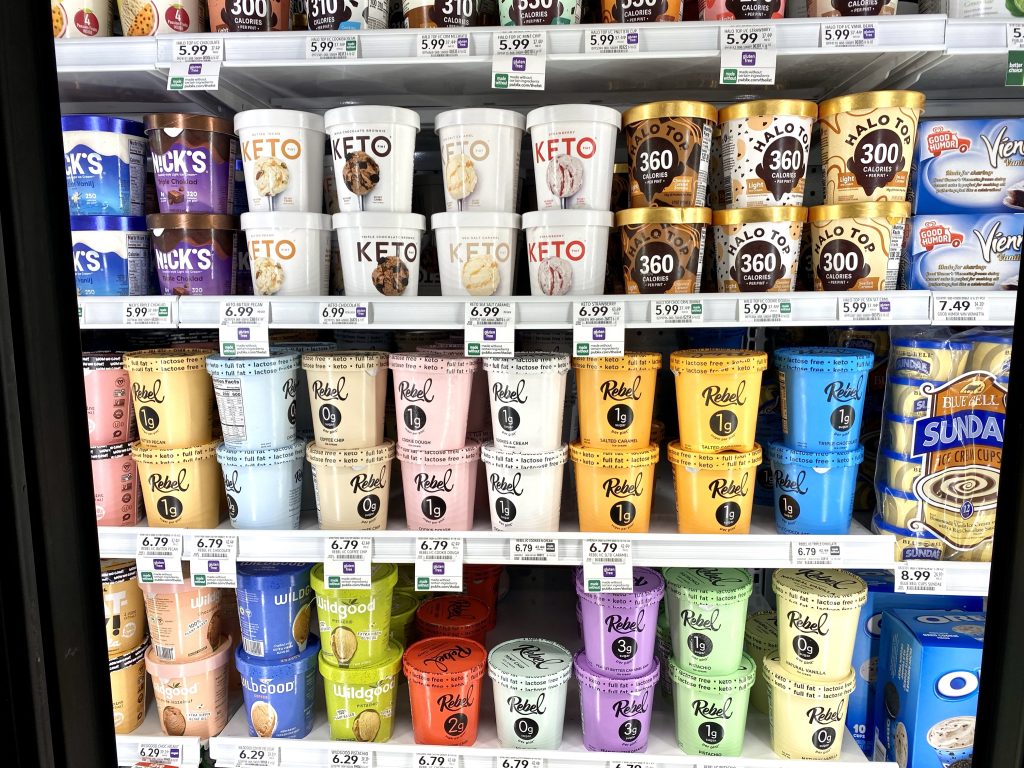 If you're looking for keto ice cream, Publix has many brands and flavors that cater to different tastes. Their selection is diverse, so you're bound to find something you'll enjoy.
Cottage Cheese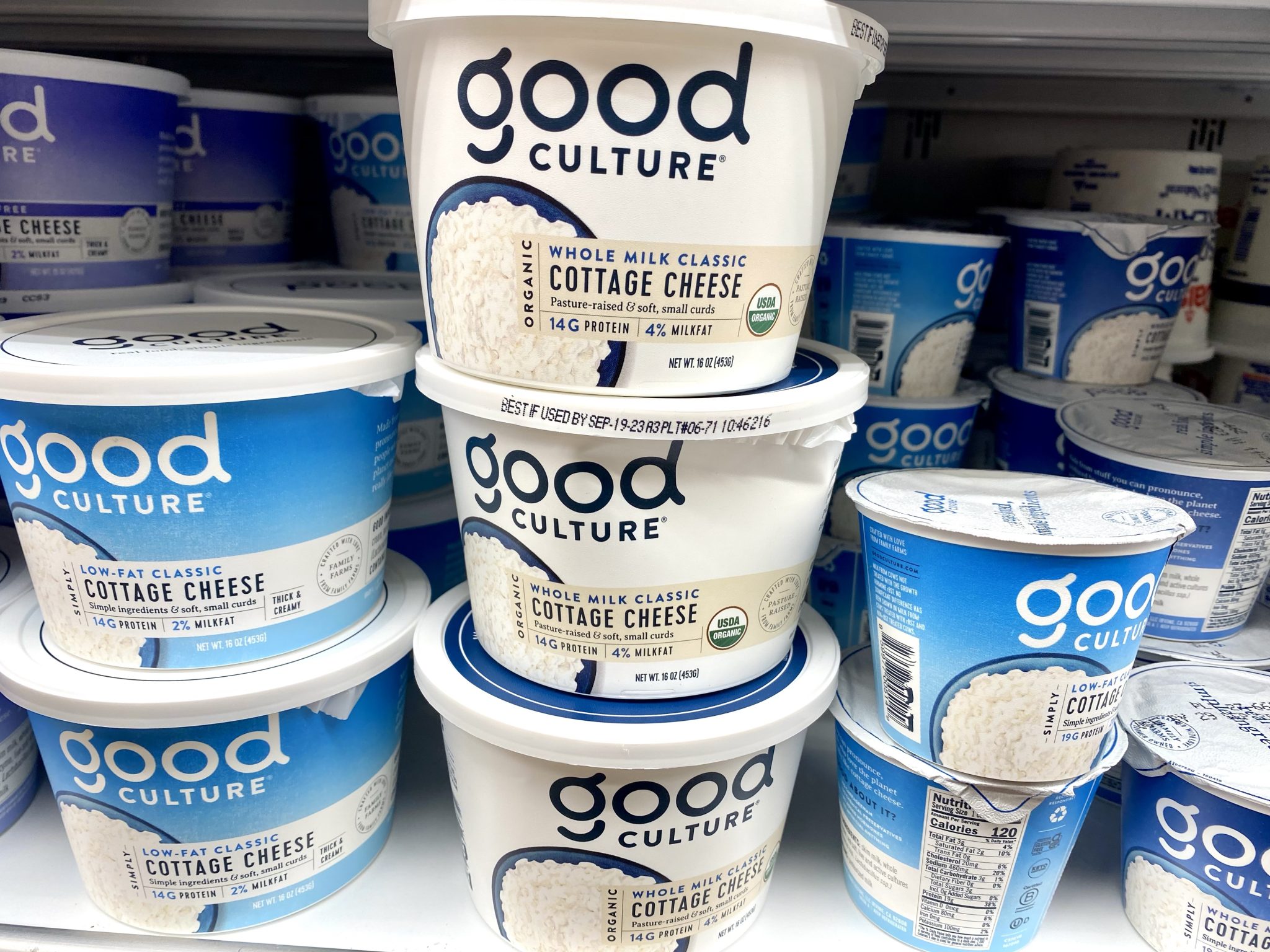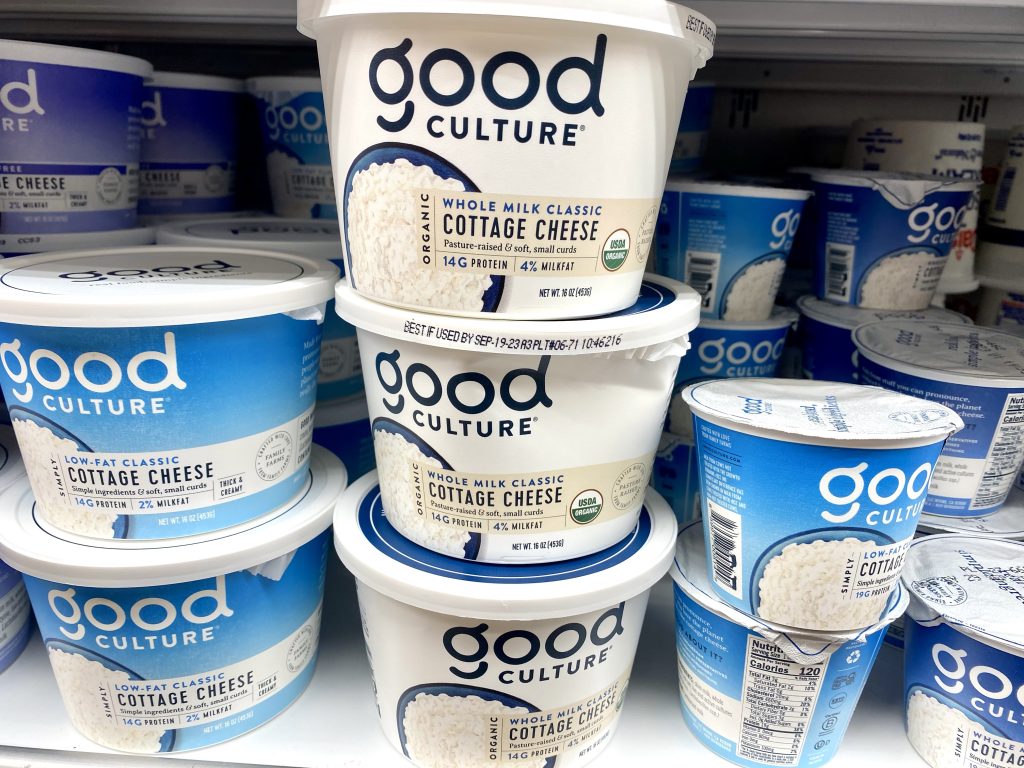 Cottage cheese is having a moment this year, with many viral recipes circulating on TikTok and the internet. Good Culture is a high-quality, lower-carb brand with only 3 grams of carbs per serving.
Produce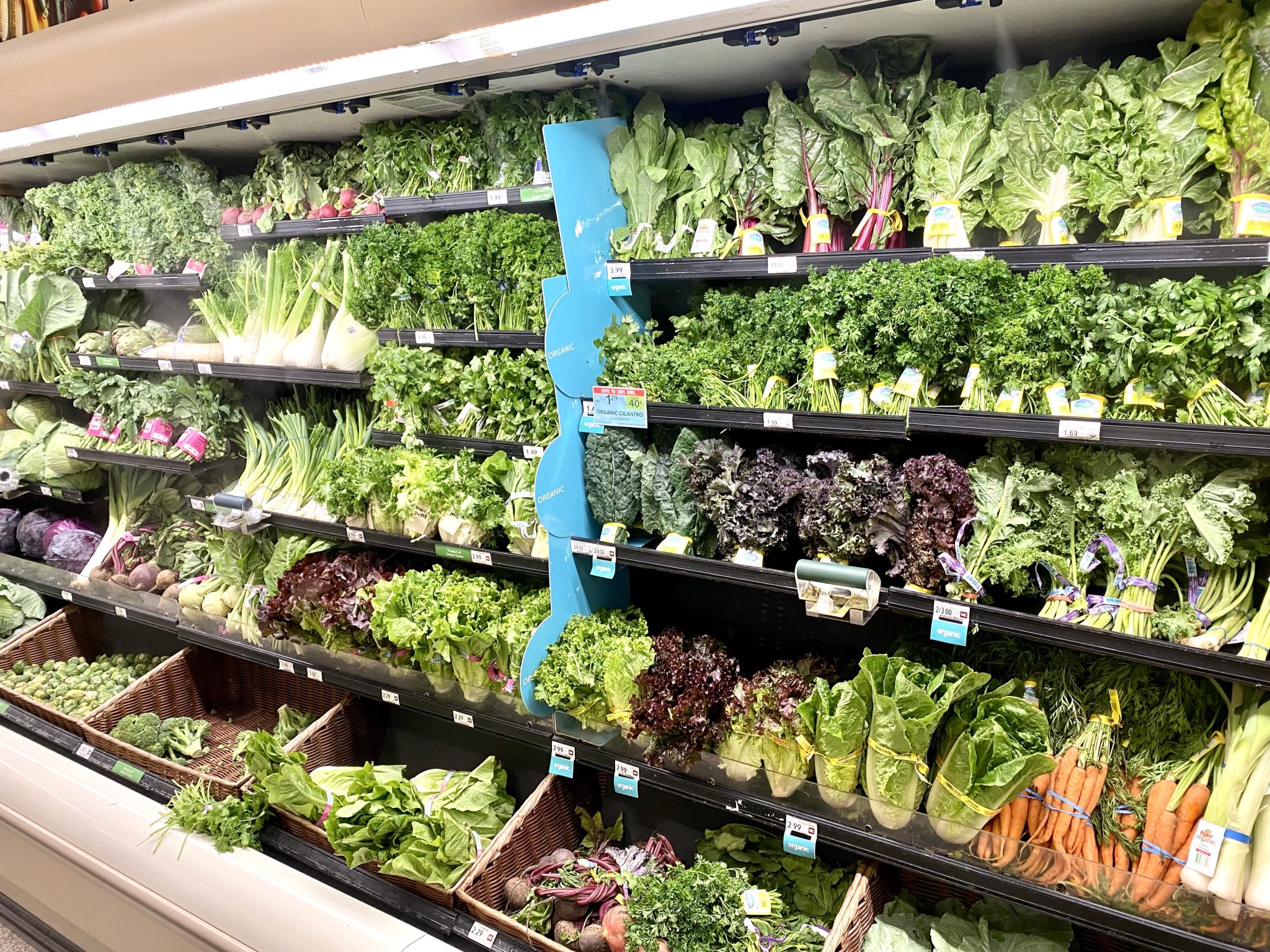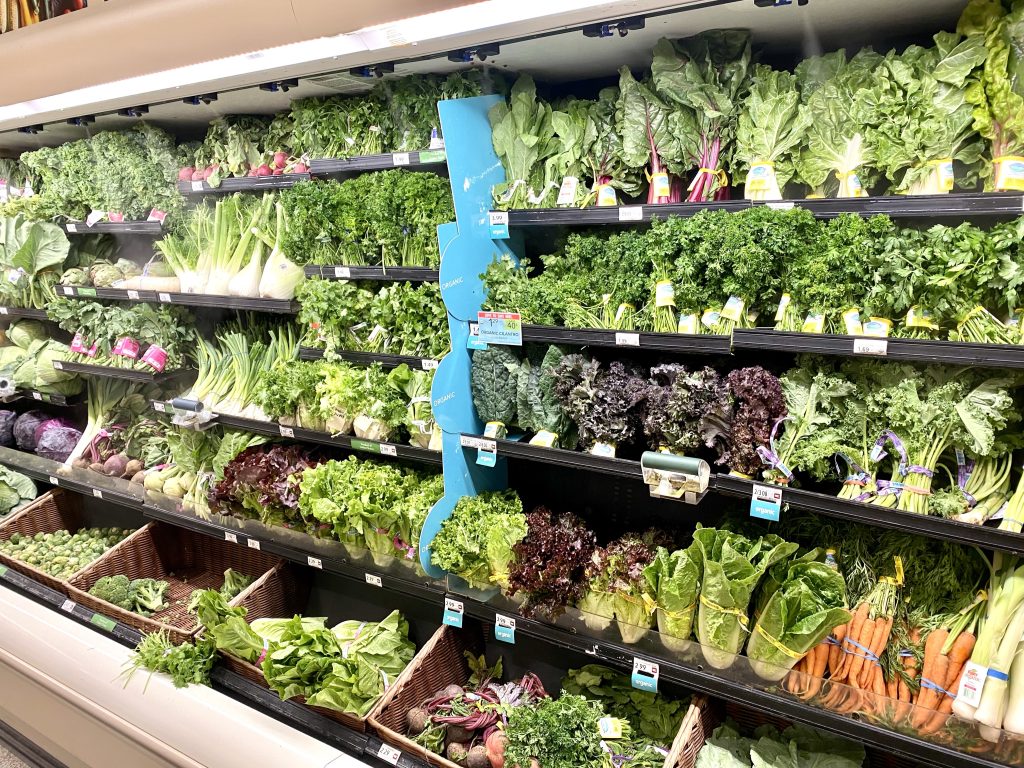 Publix has a spectacular selection of produce! It's colorful, fresh, and has many options for all dietary needs.
BBQ Sauce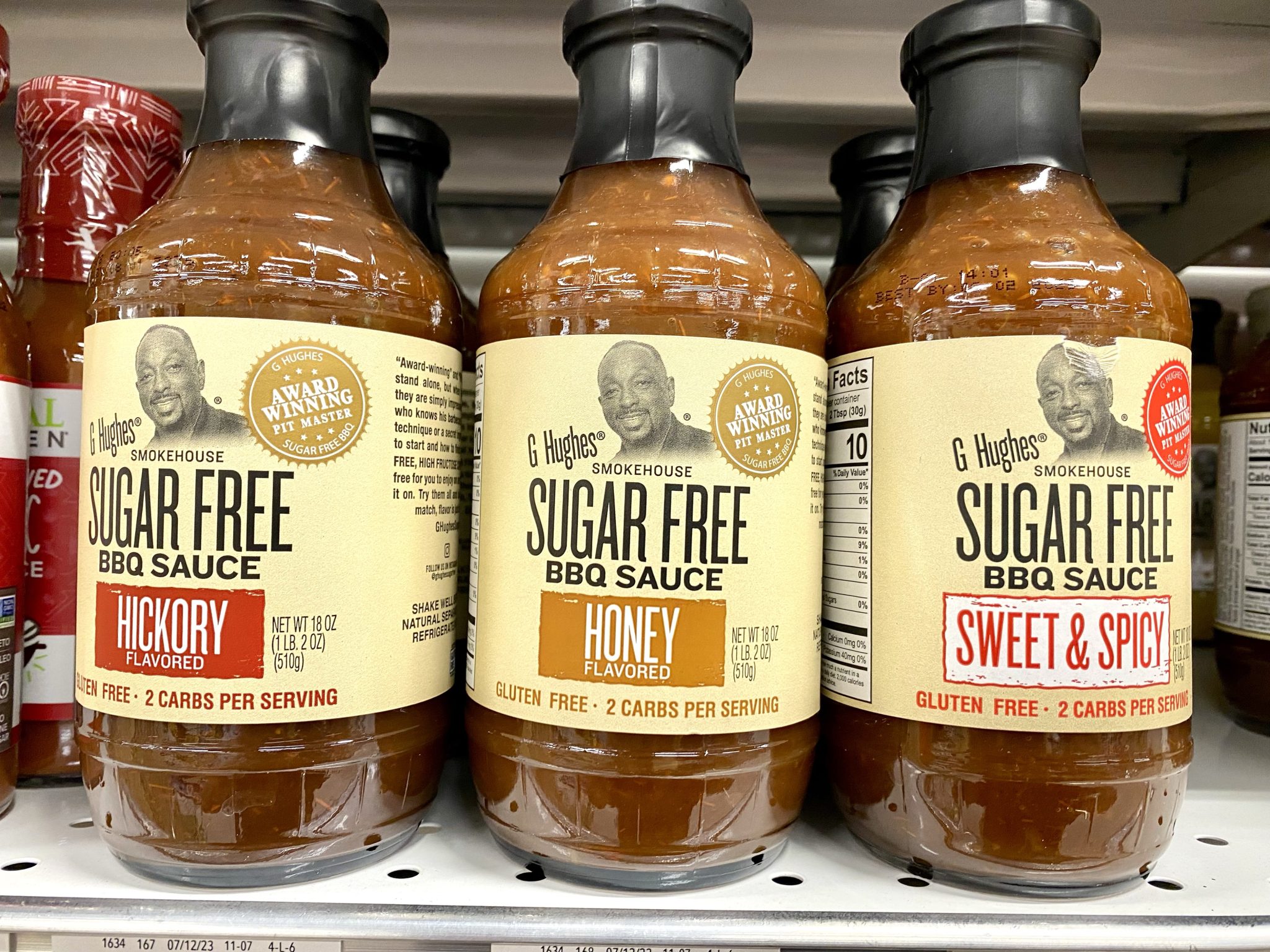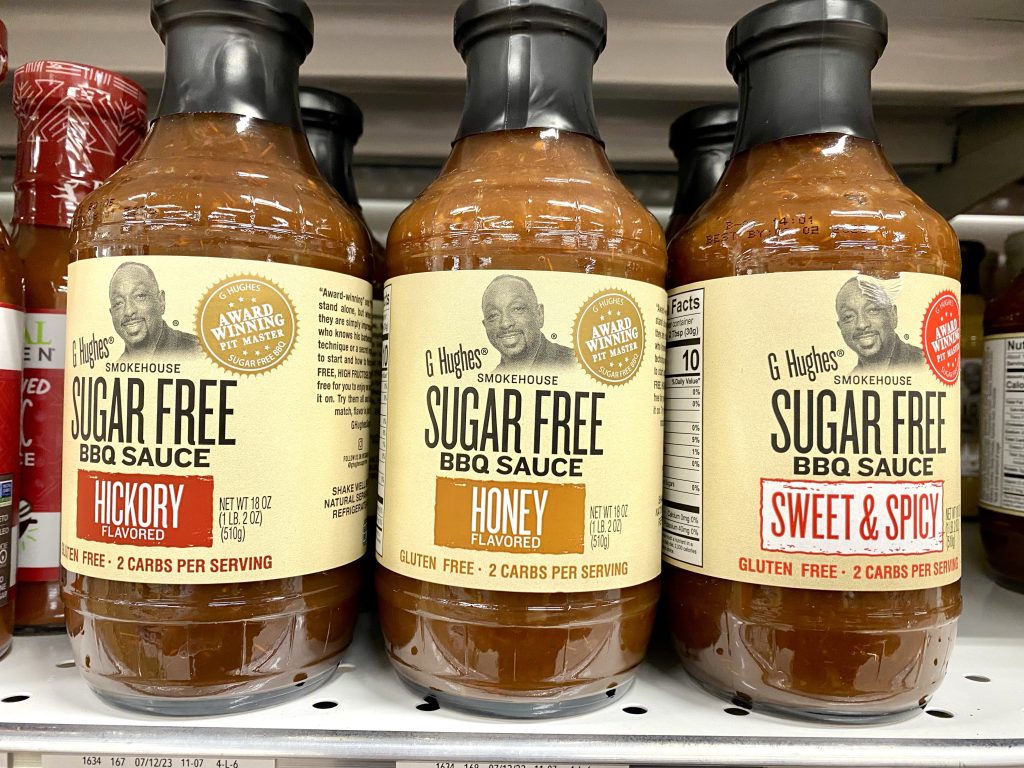 G Hughes BBQ Sauces are available in a range of delicious flavors at Publix and are both gluten-free, and contain only 2 net carbs per serving.
Bread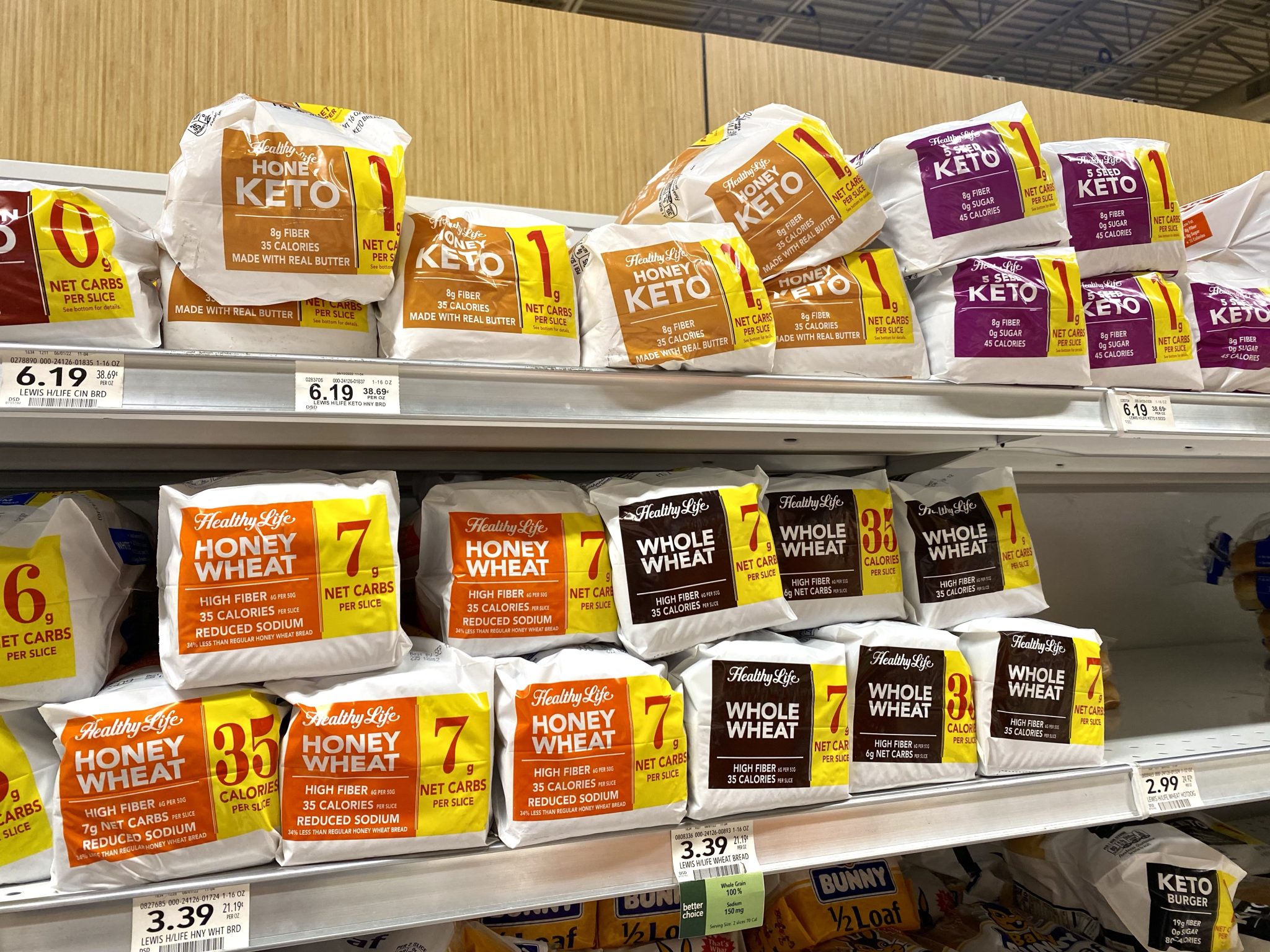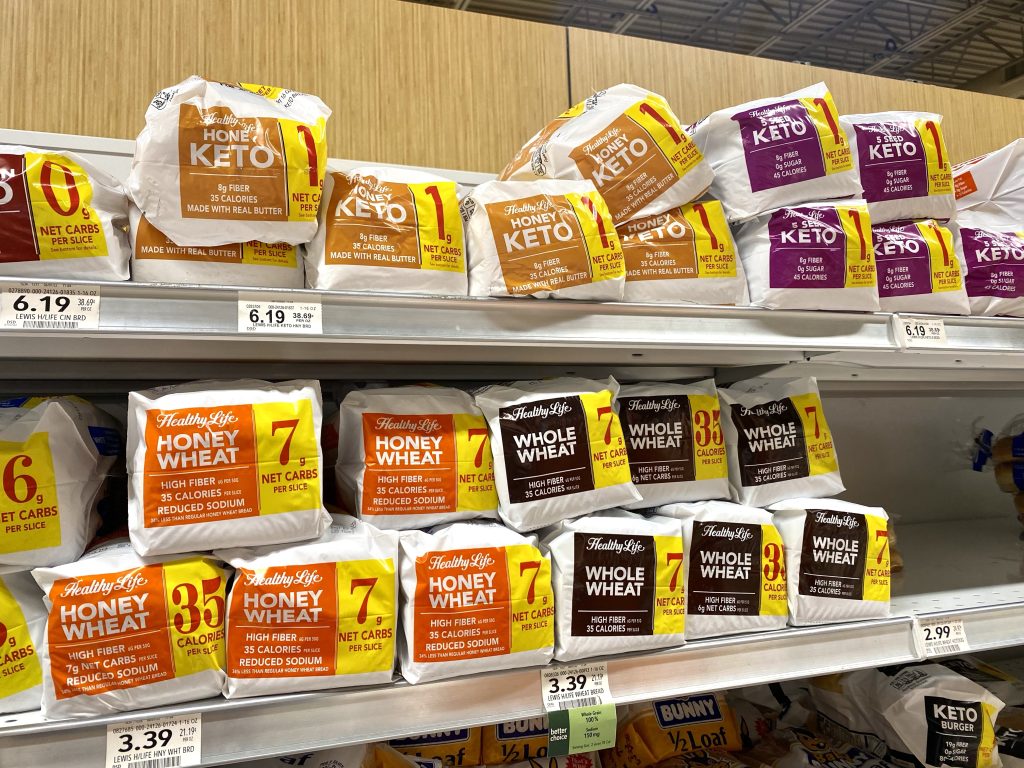 Most grocery stores, including Publix, sell keto bread. However, some people argue that it may not be keto-friendly. It's also worth noting that many of these breads have gluten. To make the best decision for your needs and goals, read the ingredients carefully.
Jam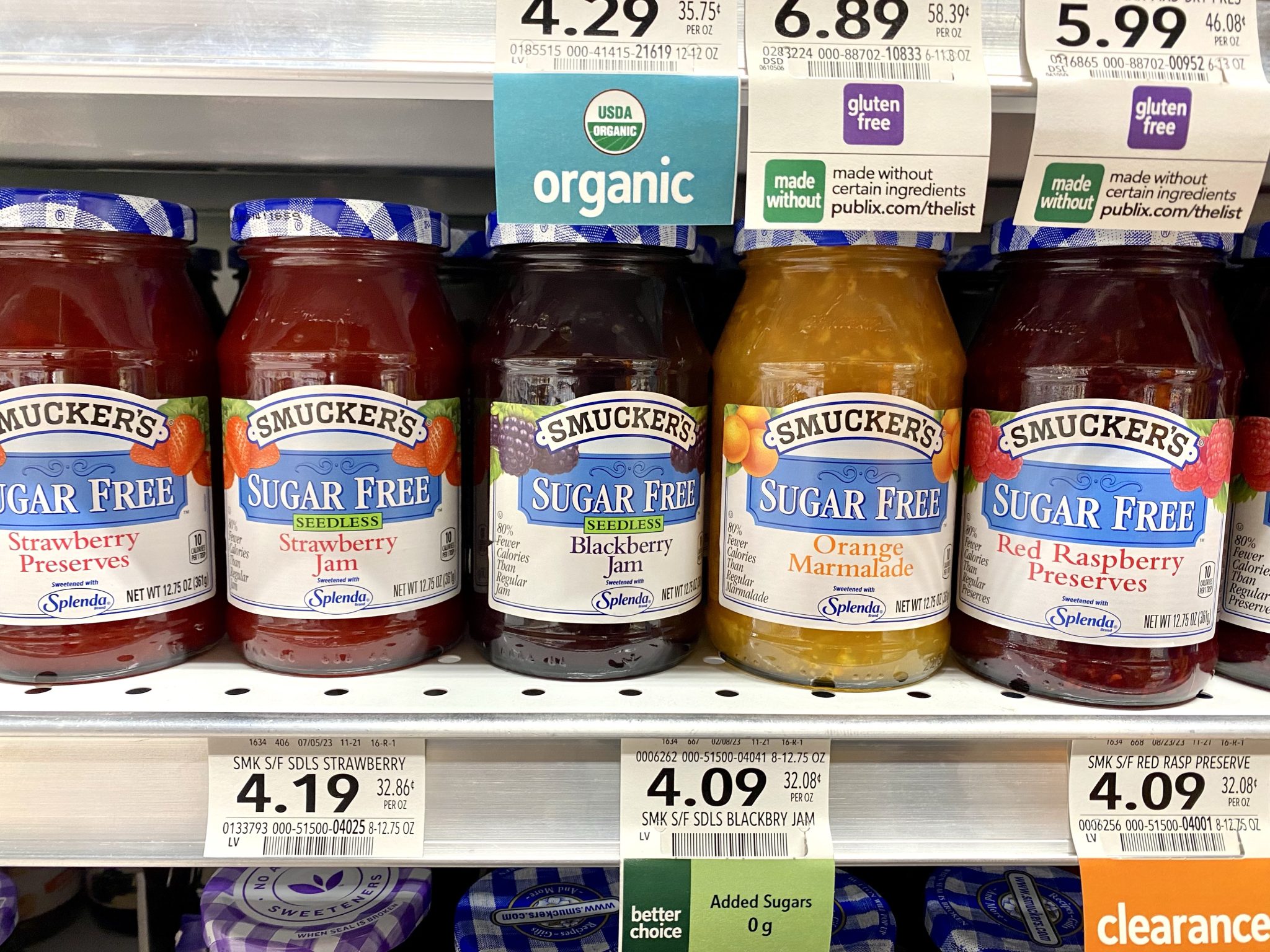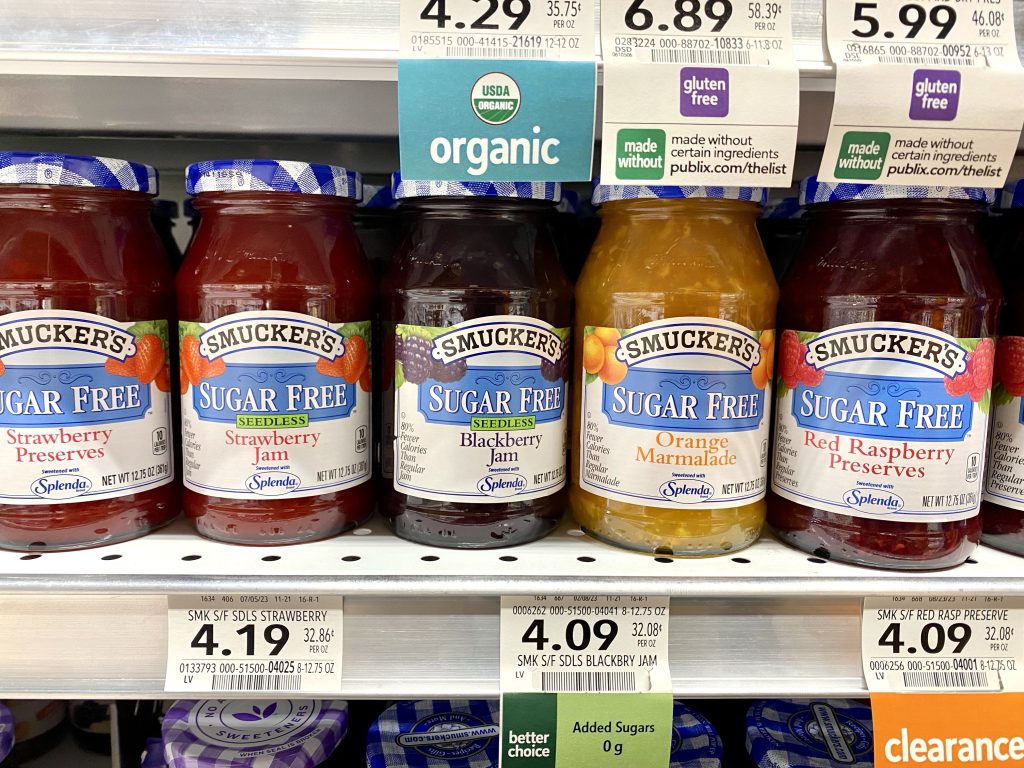 Publix offers a variety of sugar-free jams and preserves, perfect for pairing with keto breads.
Ghee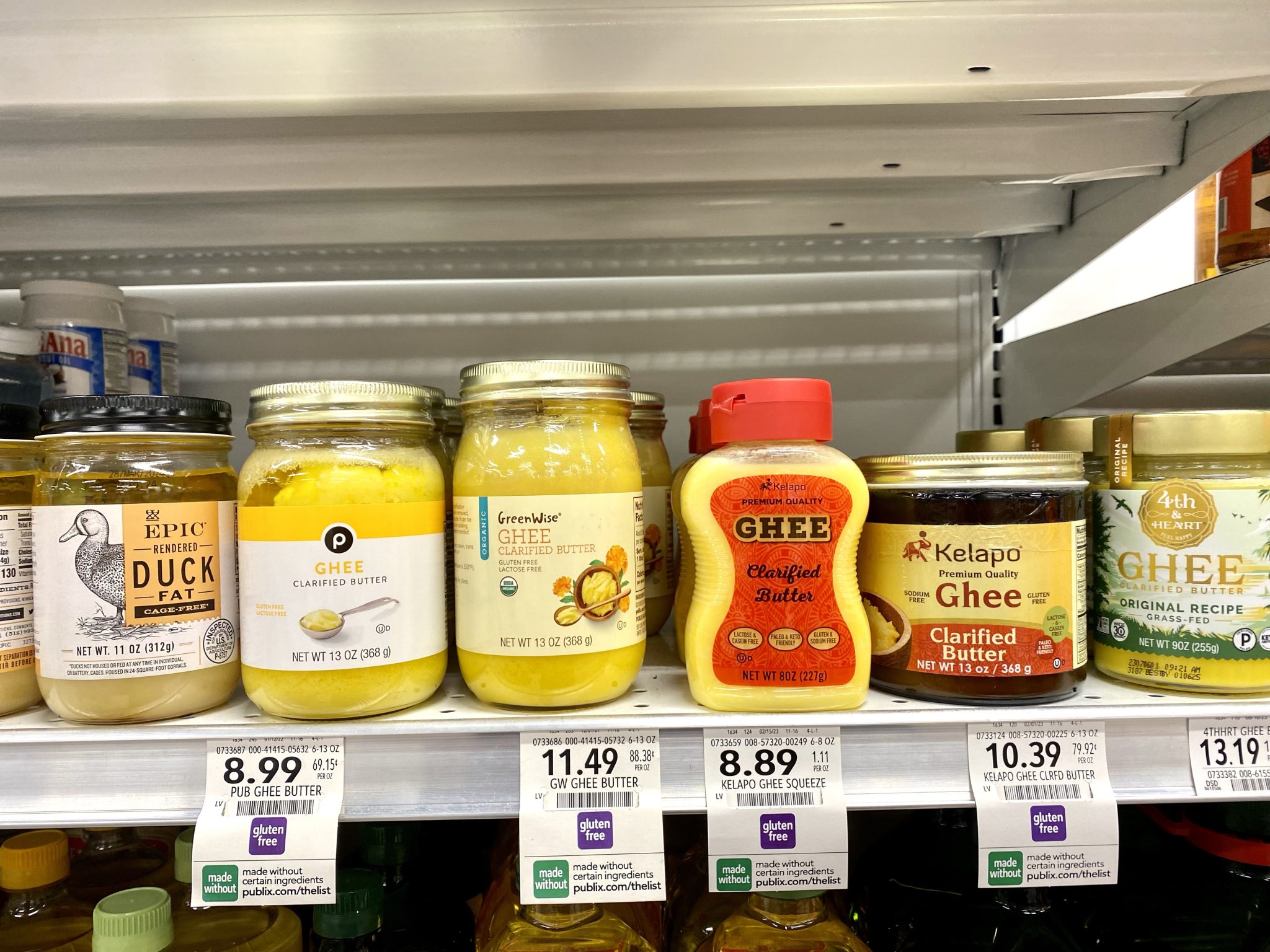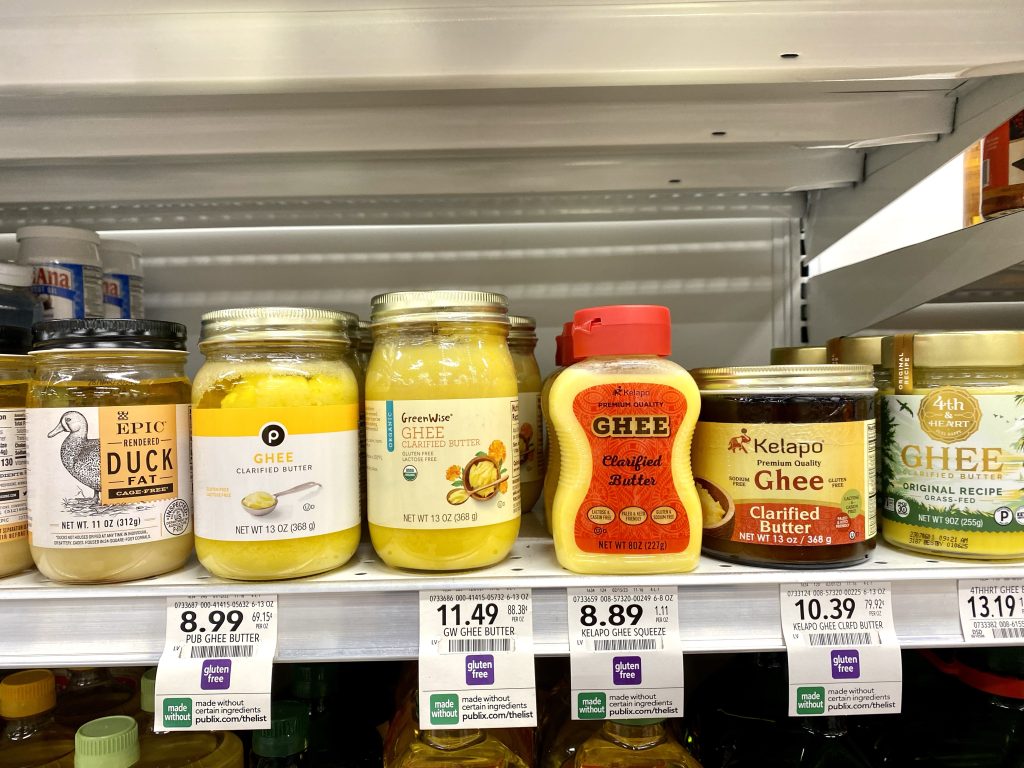 Publix offers a wide range of high-quality cooking oils, including olive and avocado oils and ghee, which is clarified butter.
Whipped Topping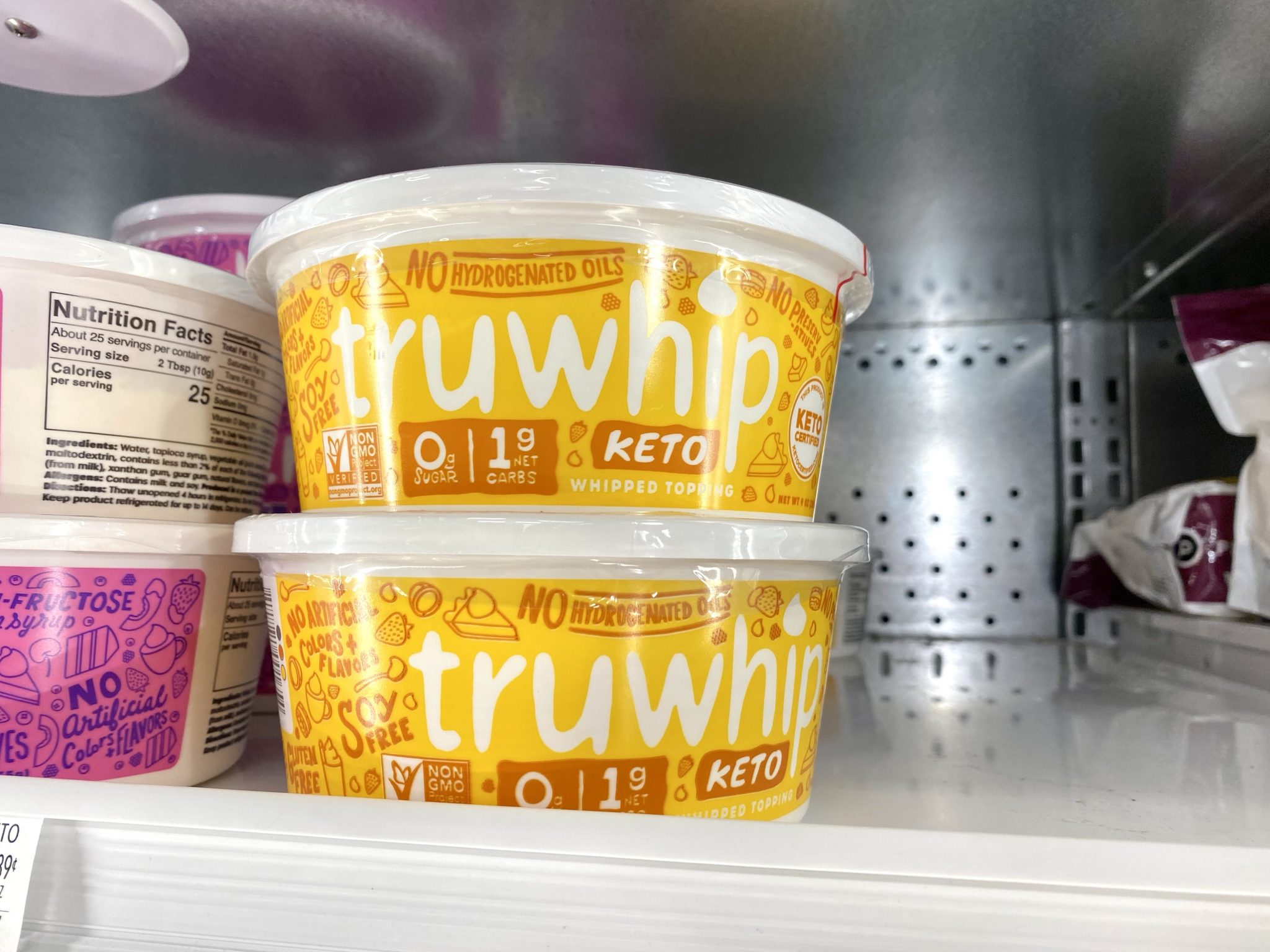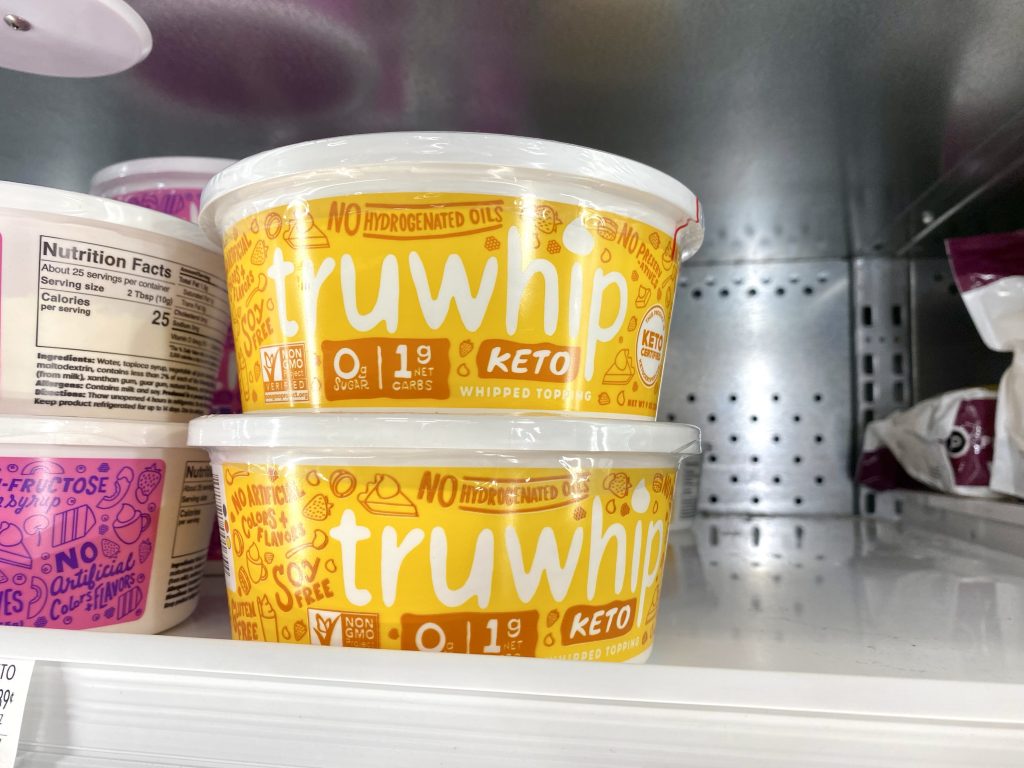 When following a keto or low-carb diet, many people make their own whipped cream. Truwhip keto whipped topping offers a convenient option that has a consistency similar to Cool Whip.
Marinara Sauce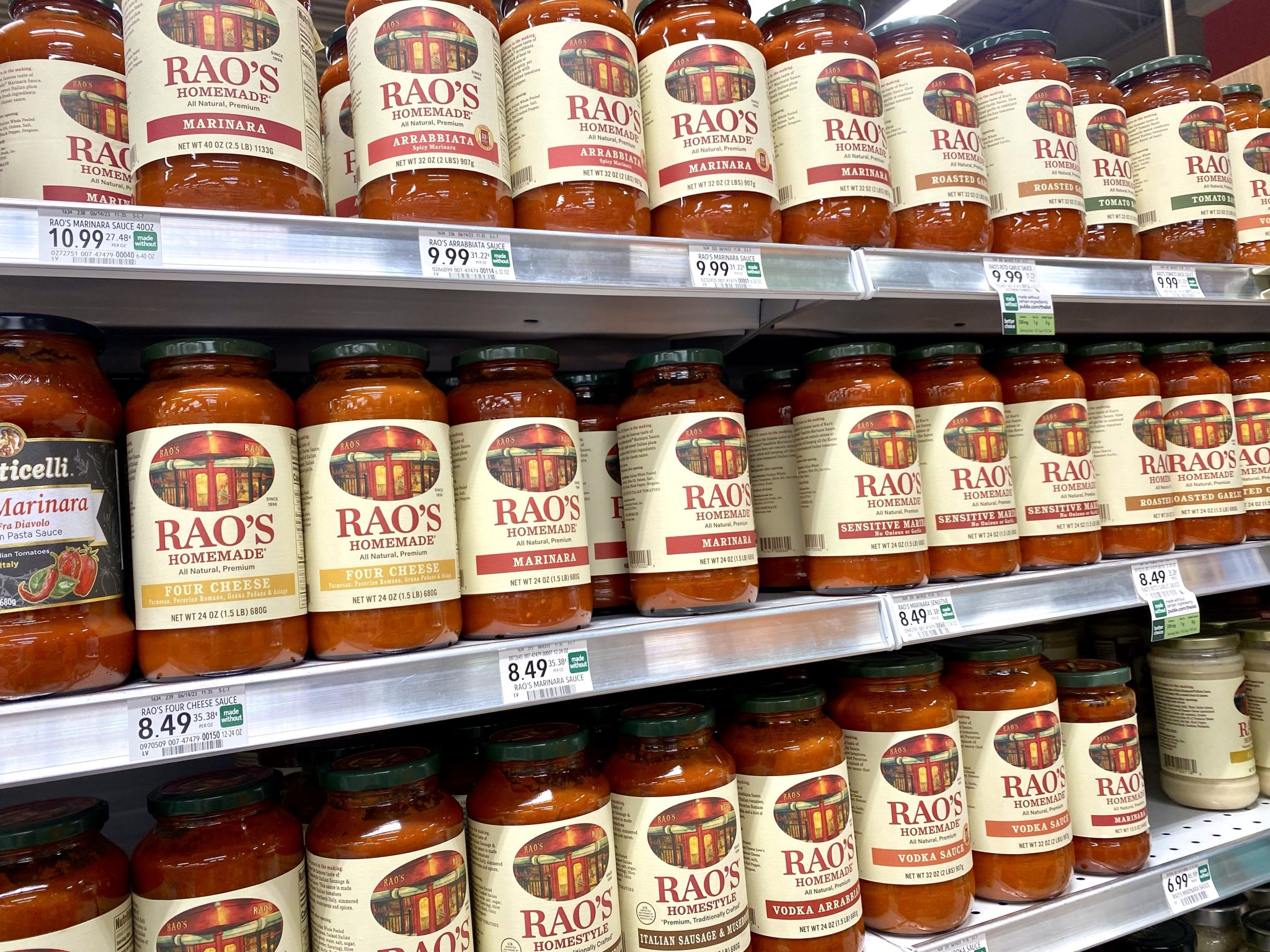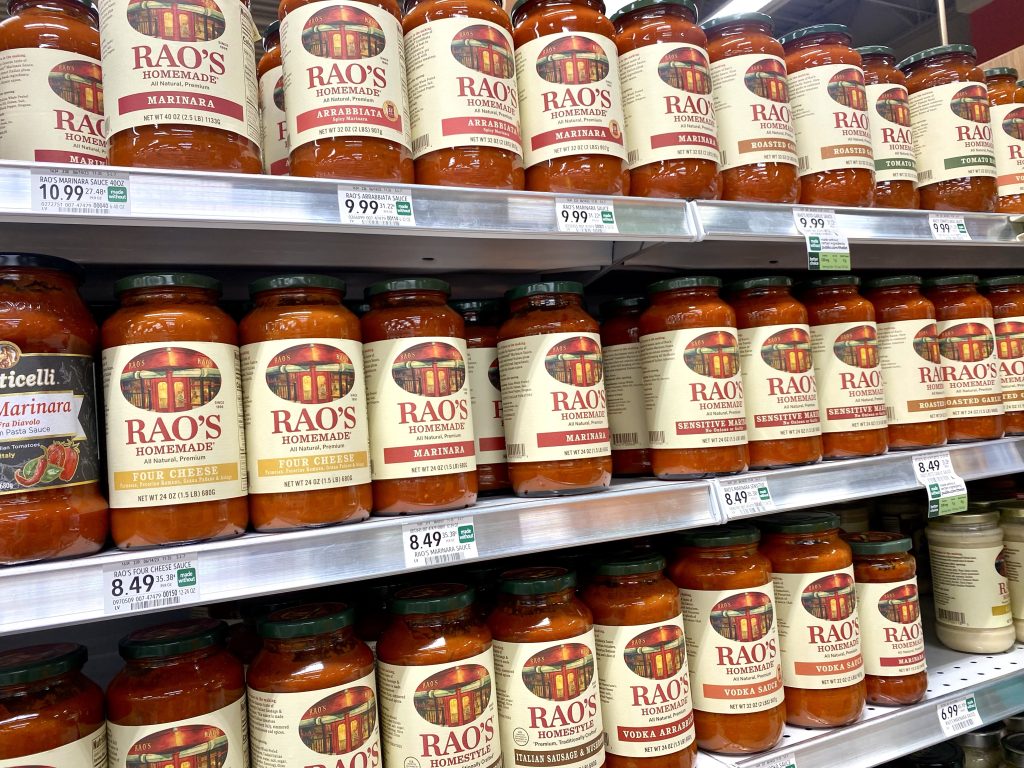 When selecting marinara sauce for a low-carb diet, opting for brands with no added sugars is important. Rao's is a favored option among low-carb followers.
Protein Bars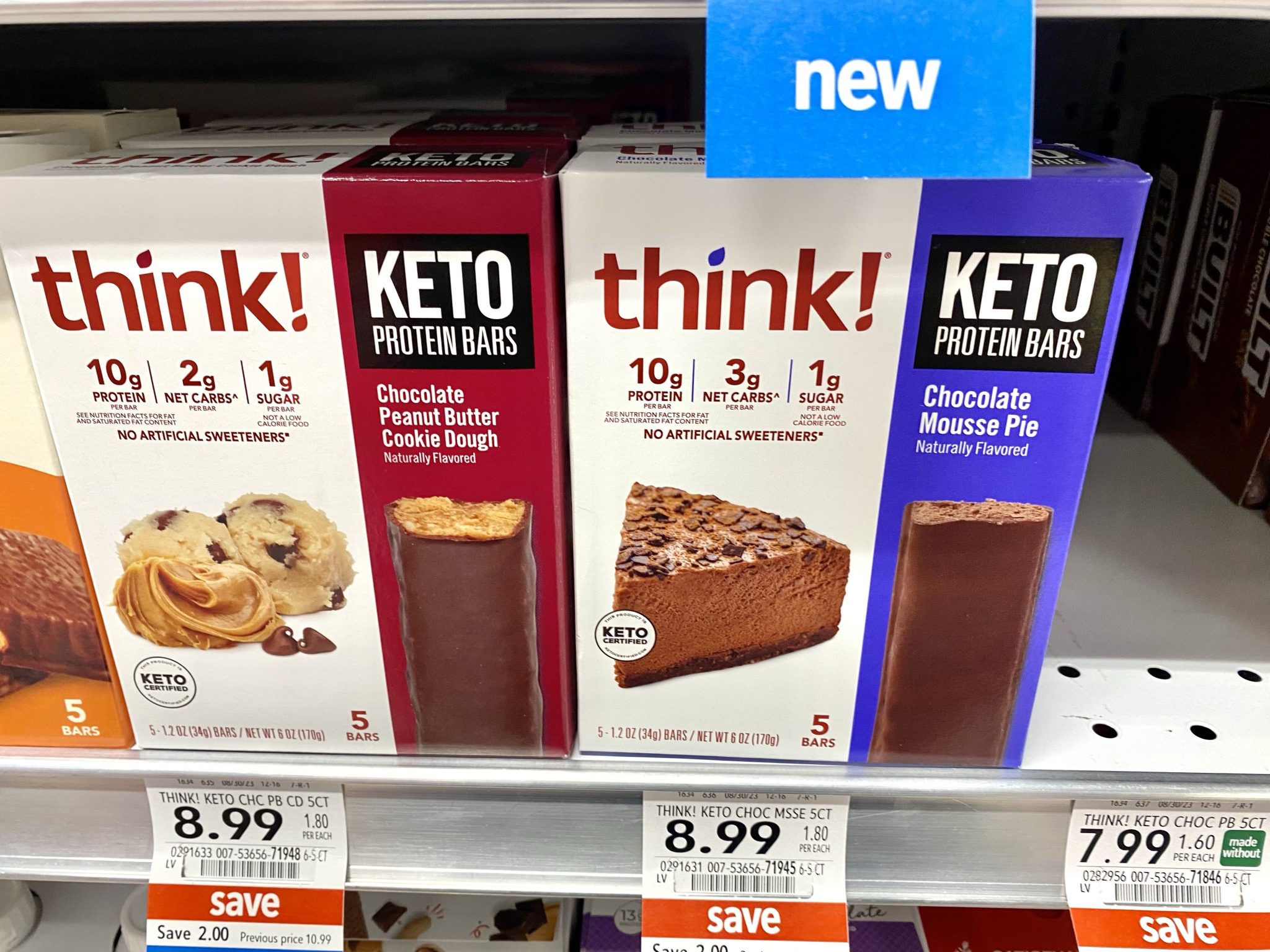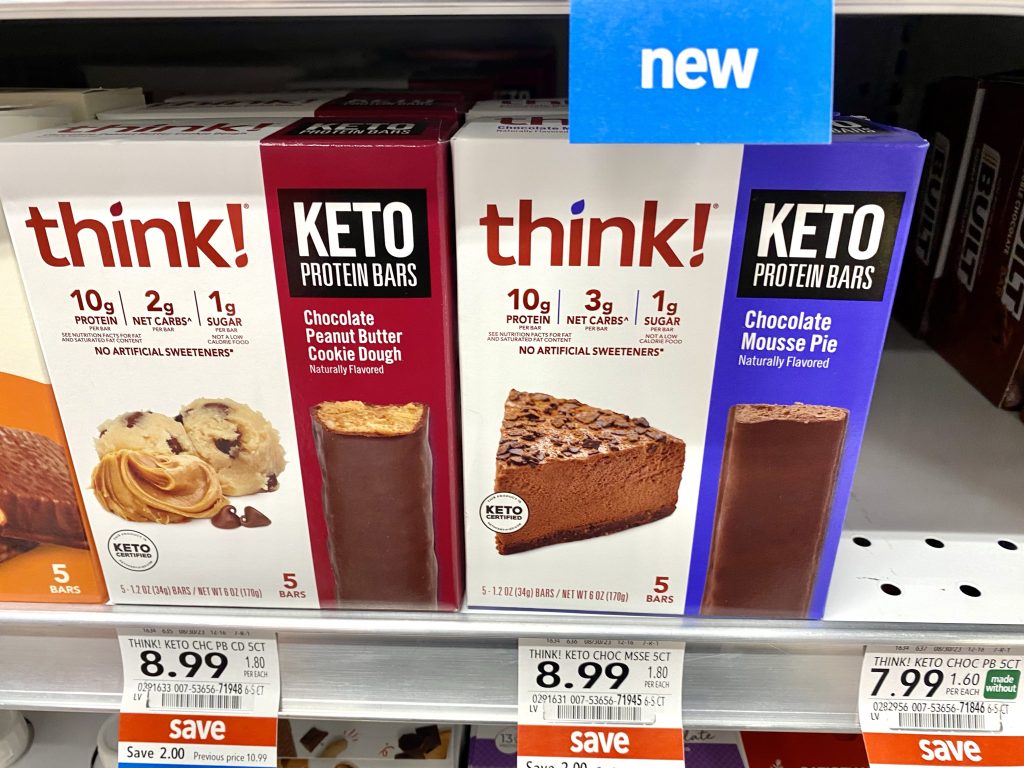 Publix has a large selection of keto protein bars, like these think! Keto protein bars. They have a consistency and taste similar to a candy bar.
Cheese Snacks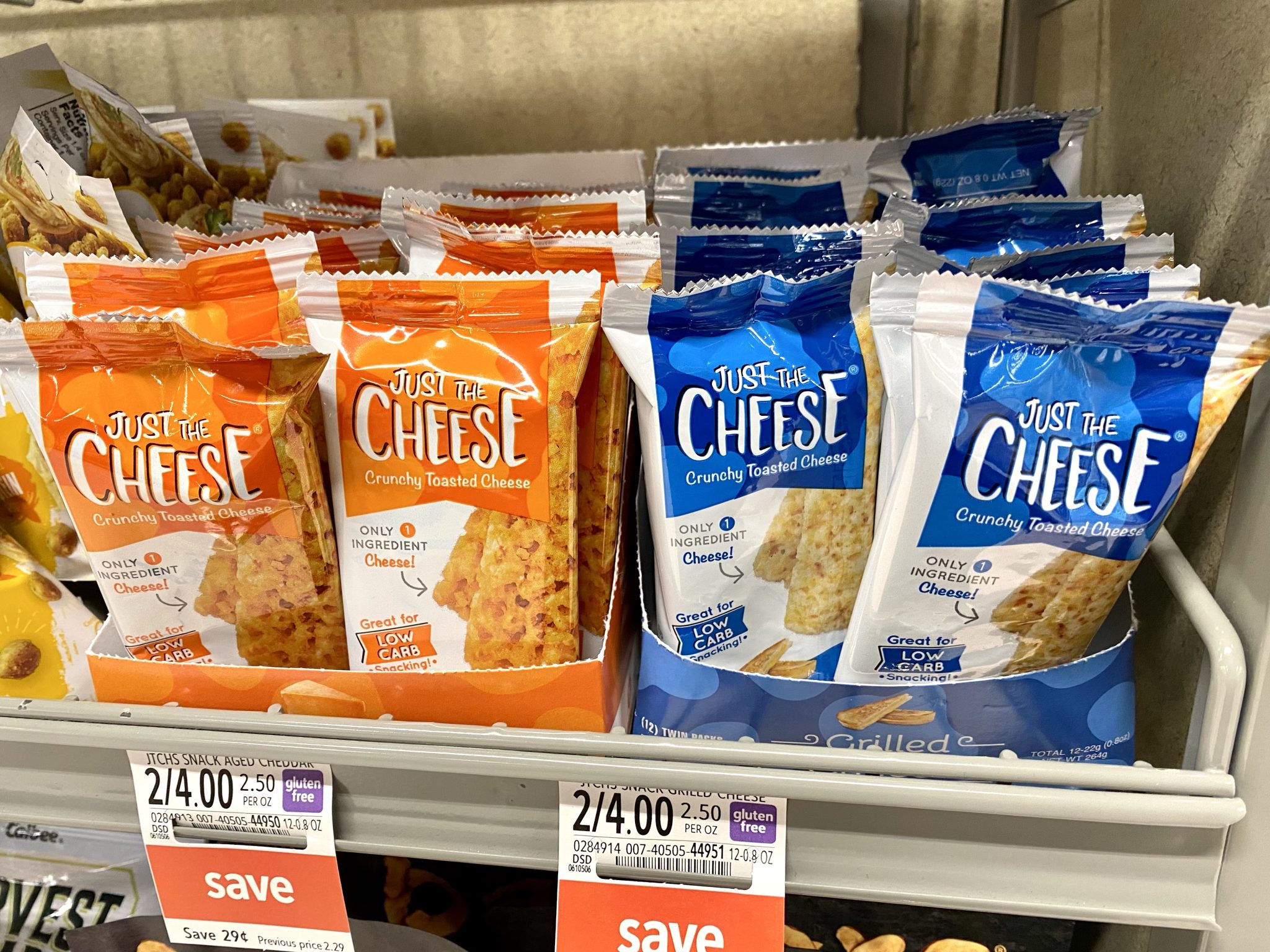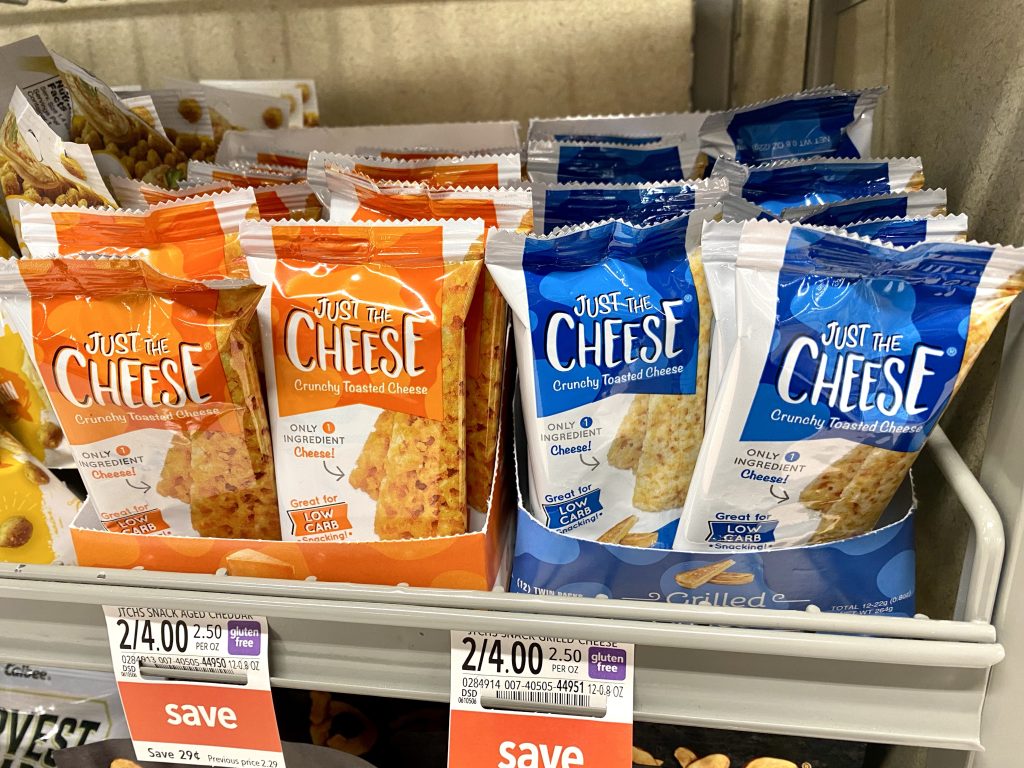 Just the Cheese snacks are crunchy, toasted cheese snacks great for low-carb snacking. The only ingredient in them is cheese.
Salad Dressing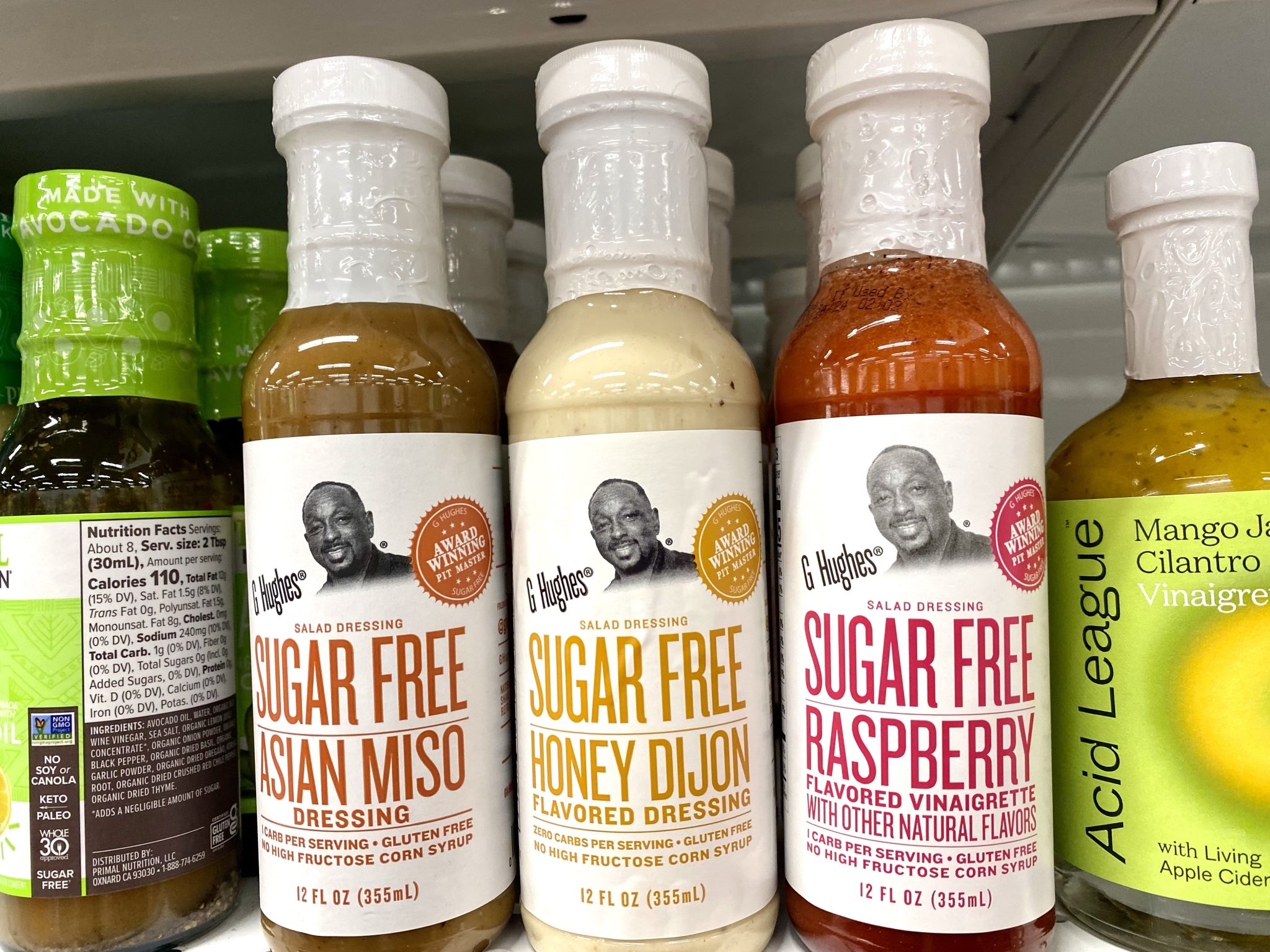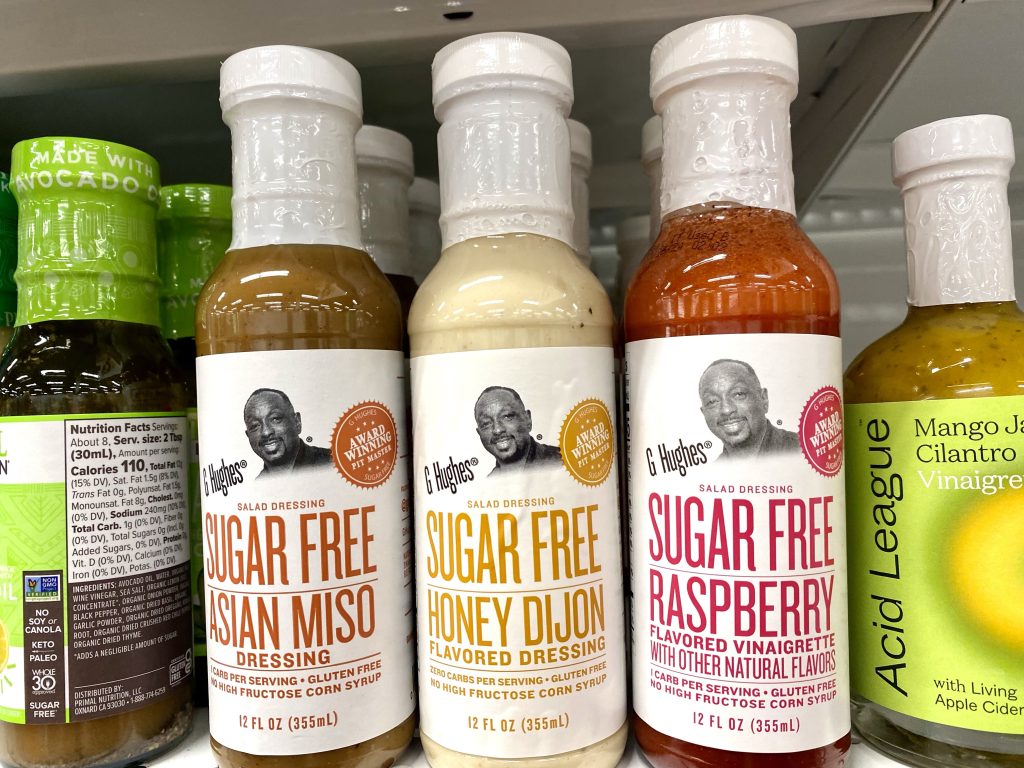 Many store-bought salad dressings are low carb, but G Huges Salad dressings are also sugar-free, gluten-free and contain no high fructose corn syrup.
Skinny Pasta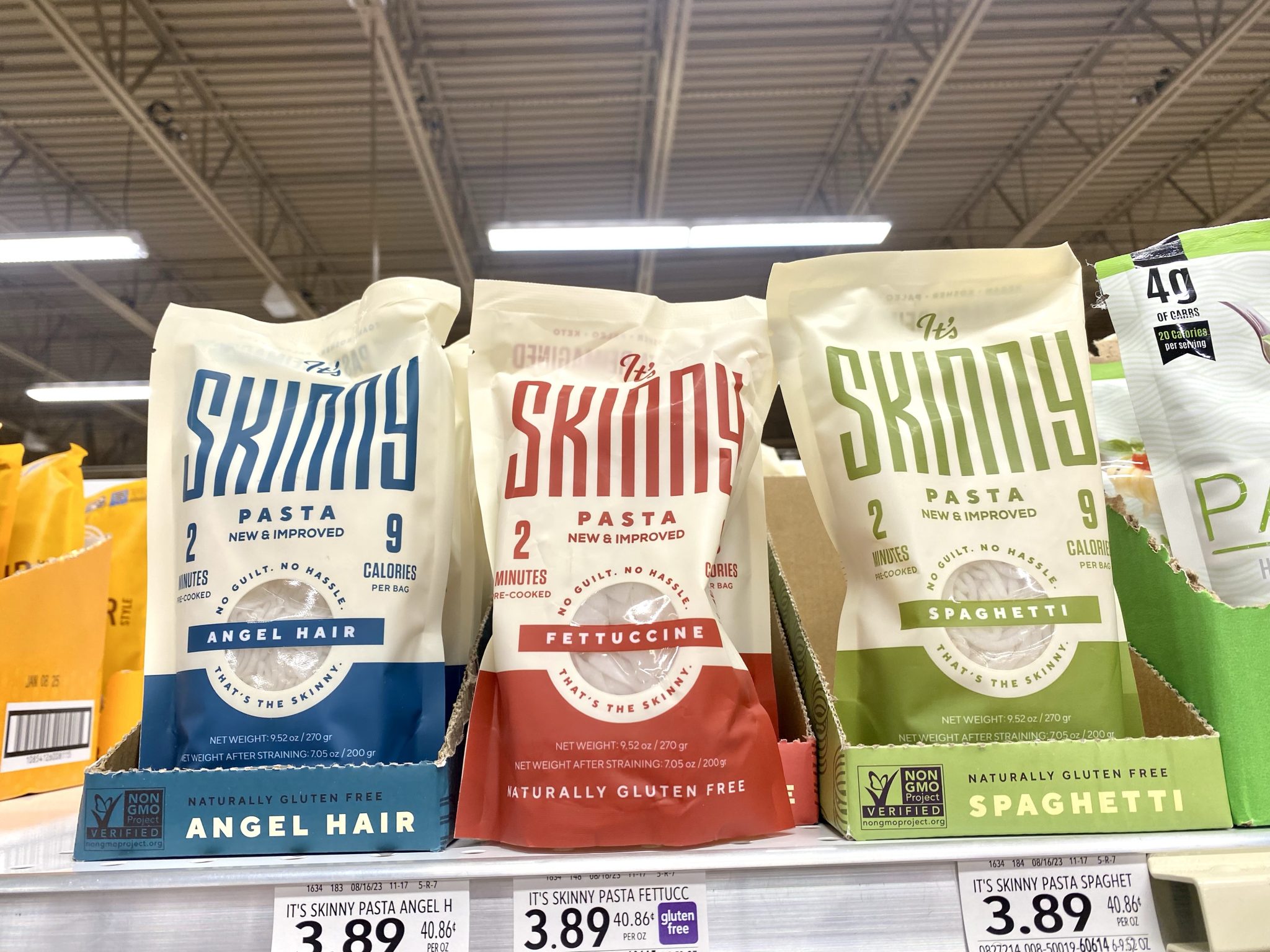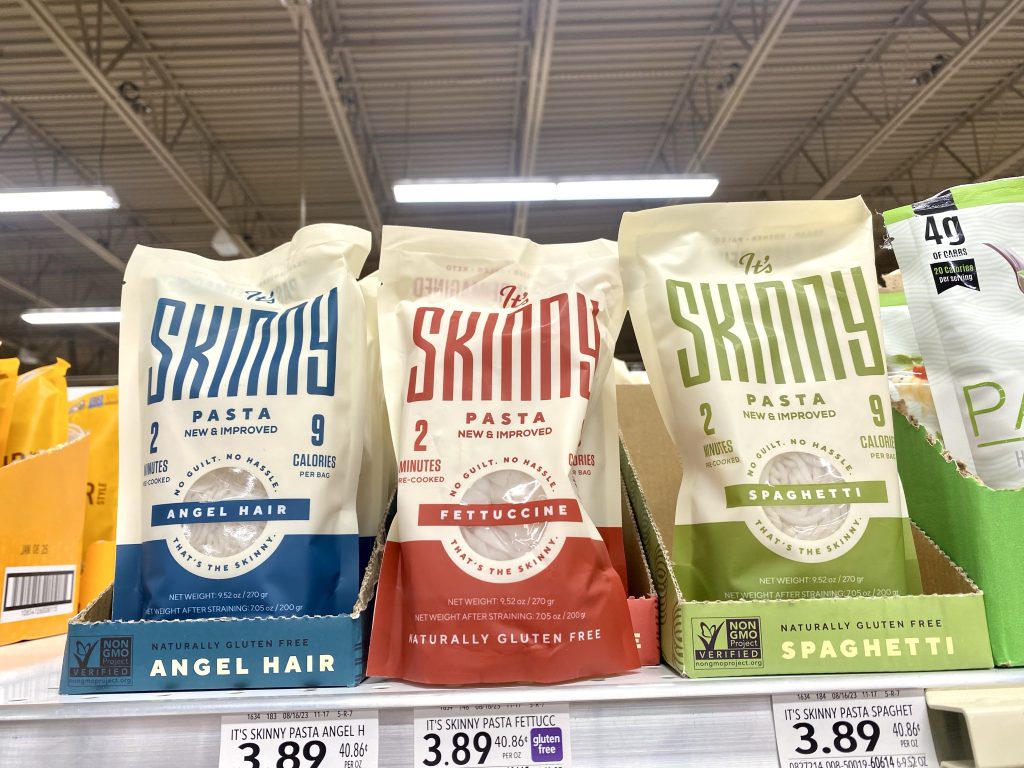 Skinny Pasta is a low-carb pasta alternative with three varieties: angel hair, fettuccine, and spaghetti. It cooks quickly and is naturally gluten-free.
Low Carb at Trader Joe's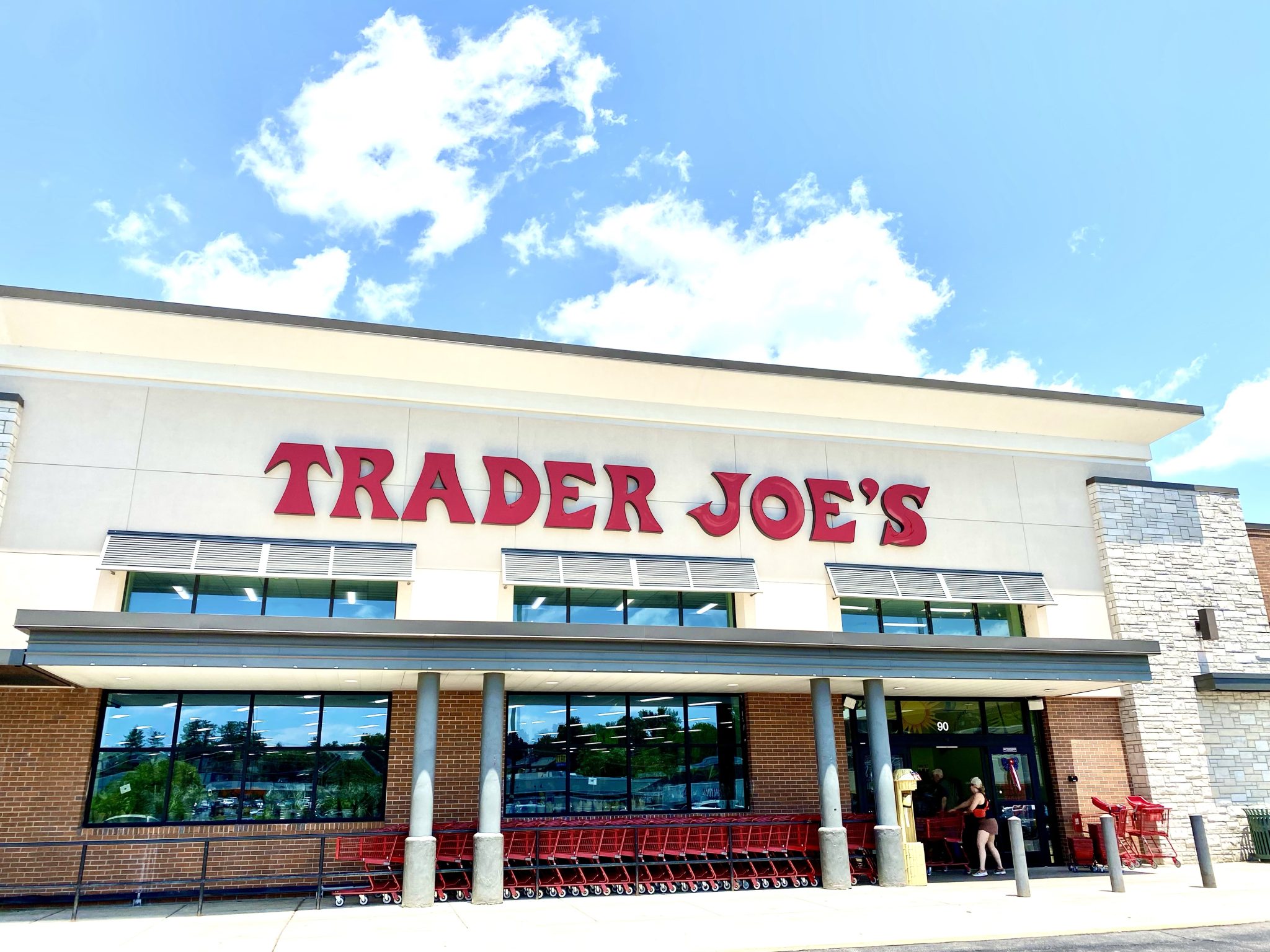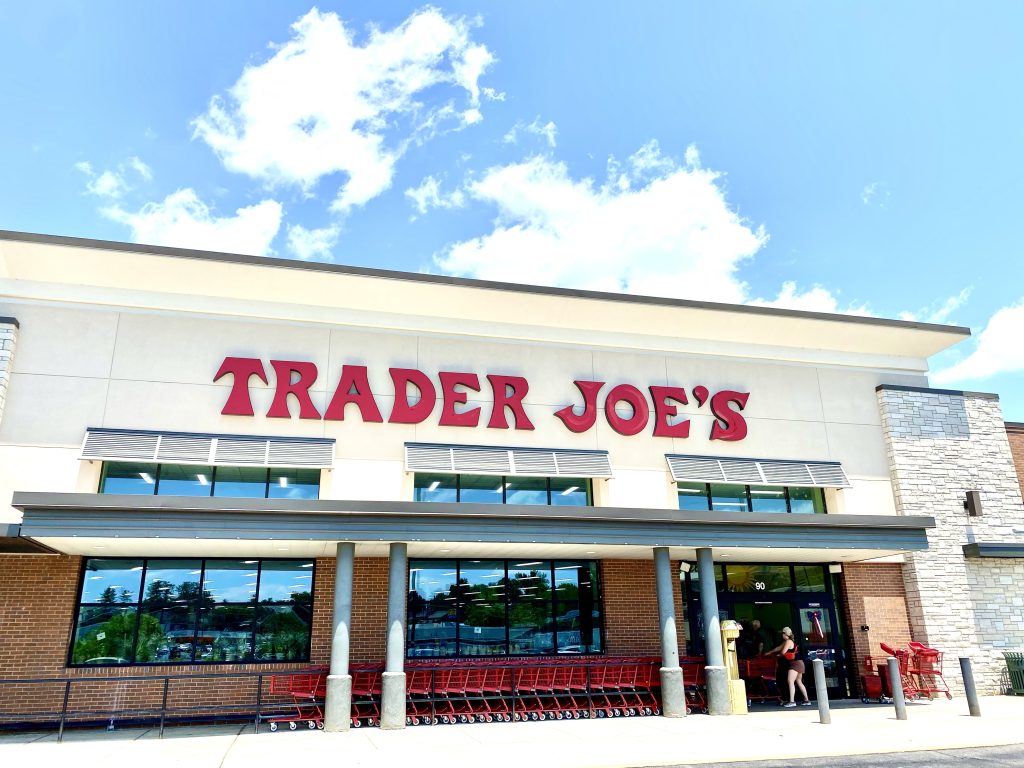 27 Fantastic Low Carb Finds at Trader Joe's
Low Carb at Target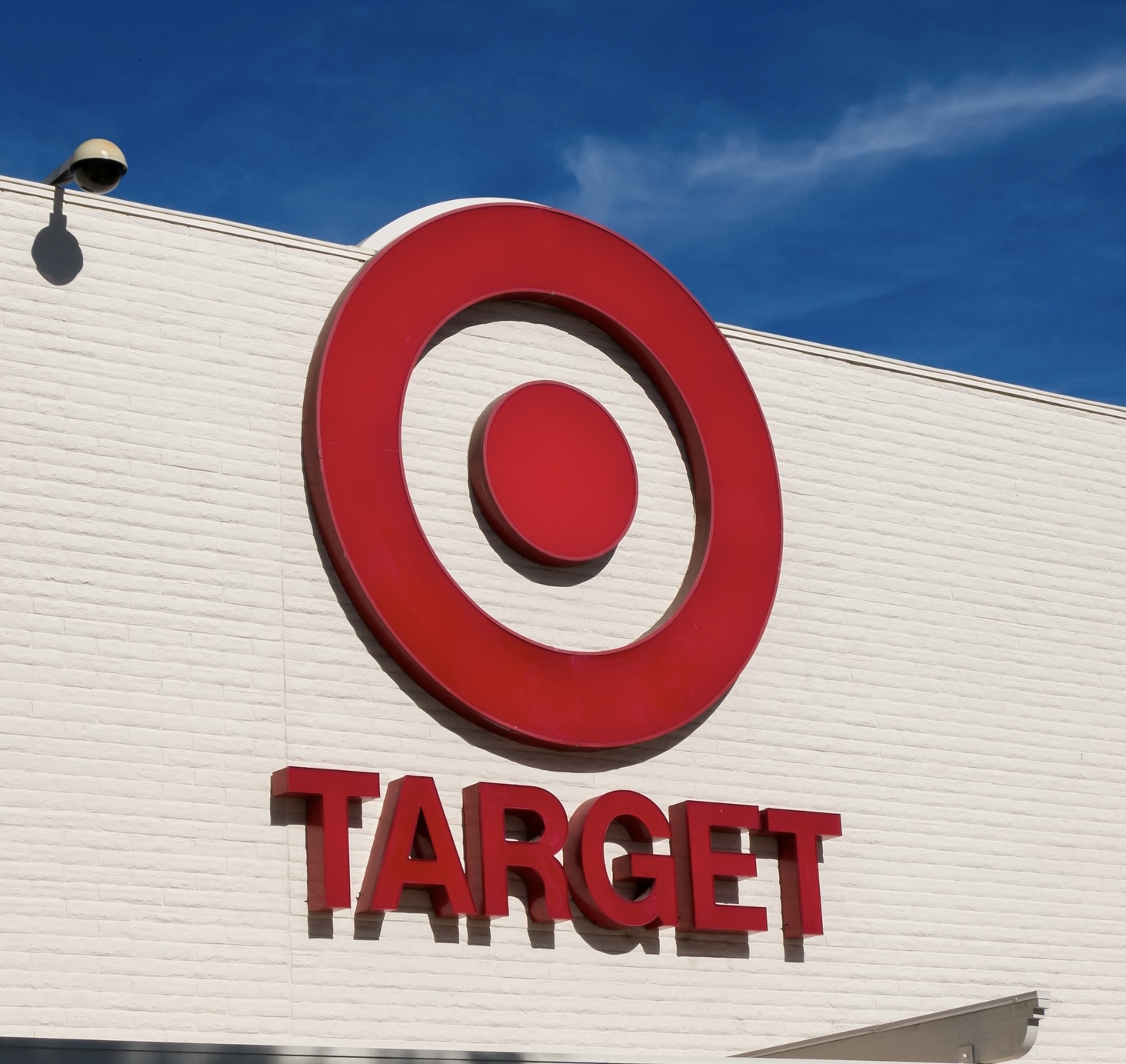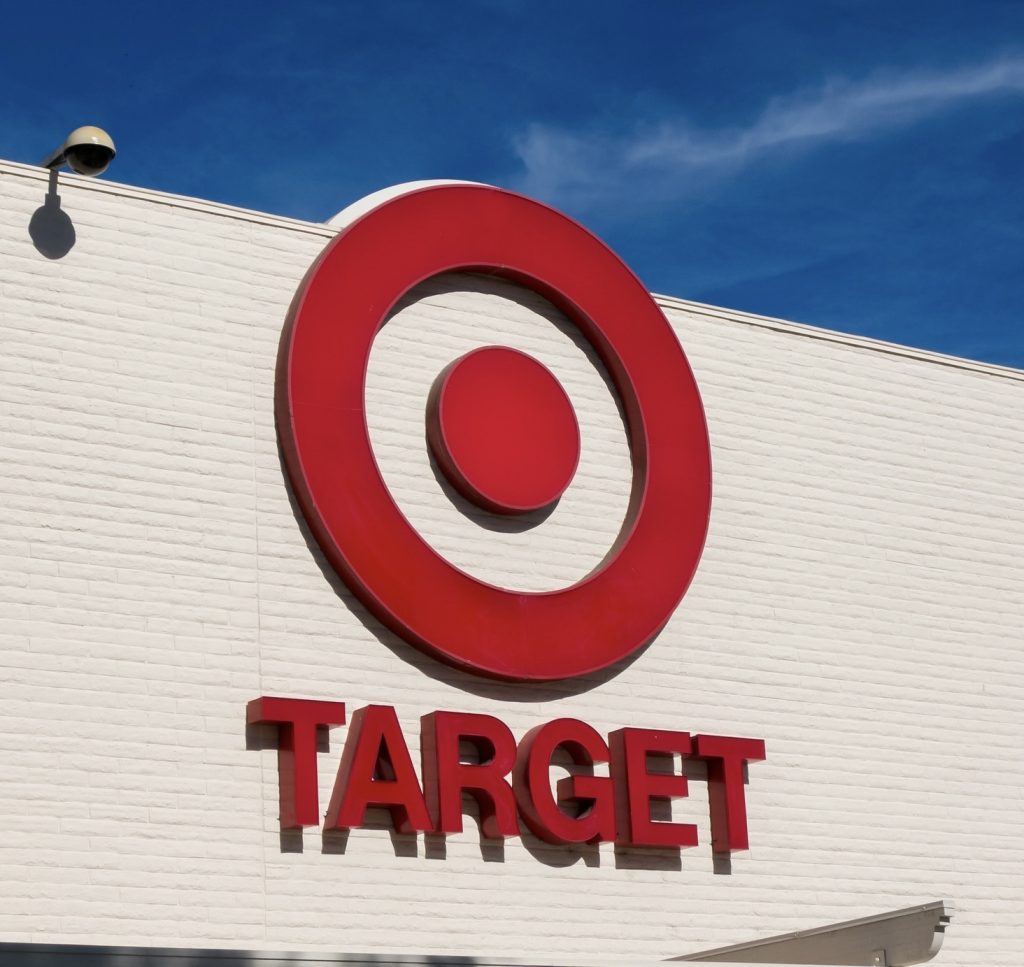 23 Best Low Carb Finds at Target
Low Carb at Dollar Tree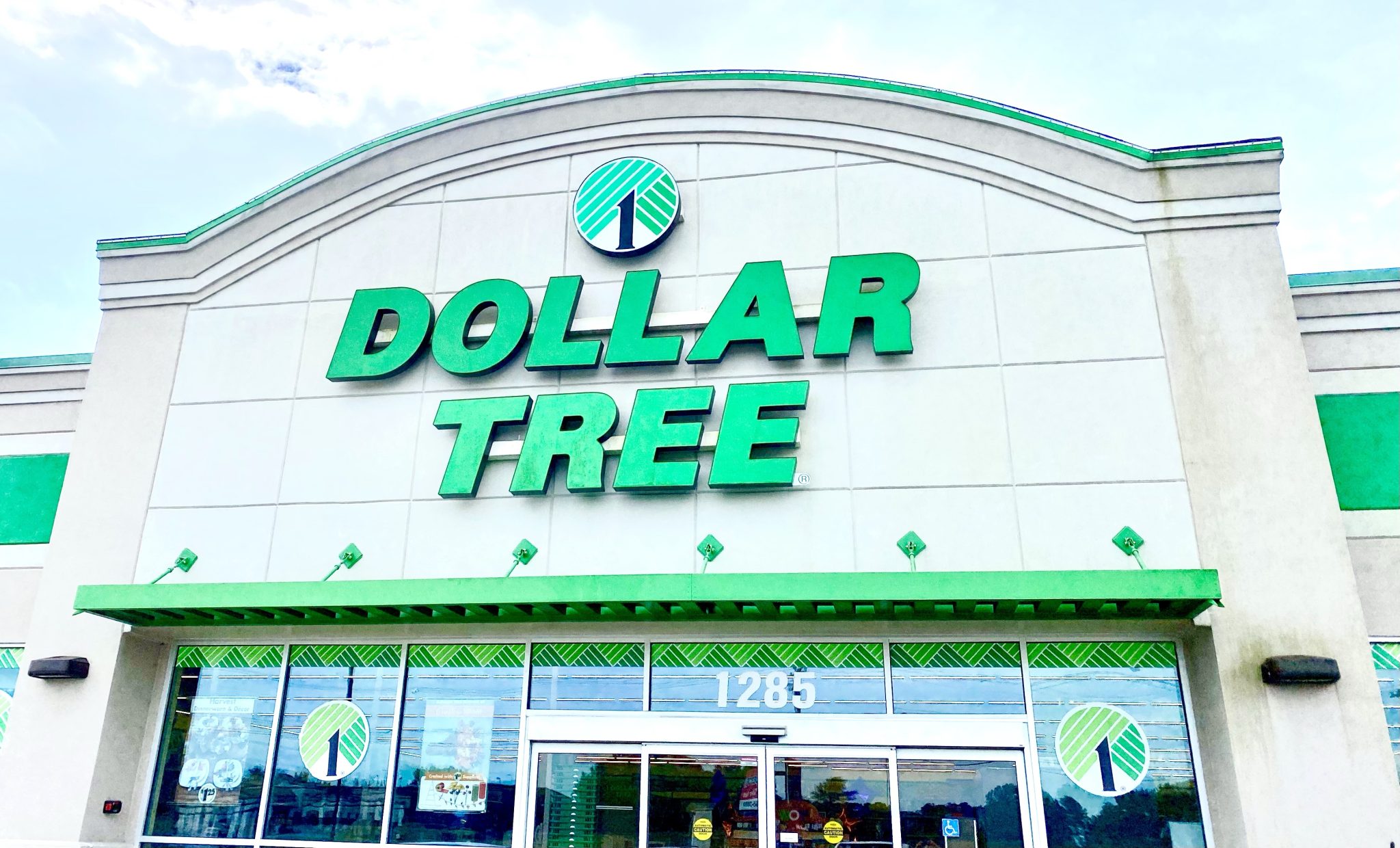 12 Great Low Carb Finds at Dollar Tree
Low Carb at Sprouts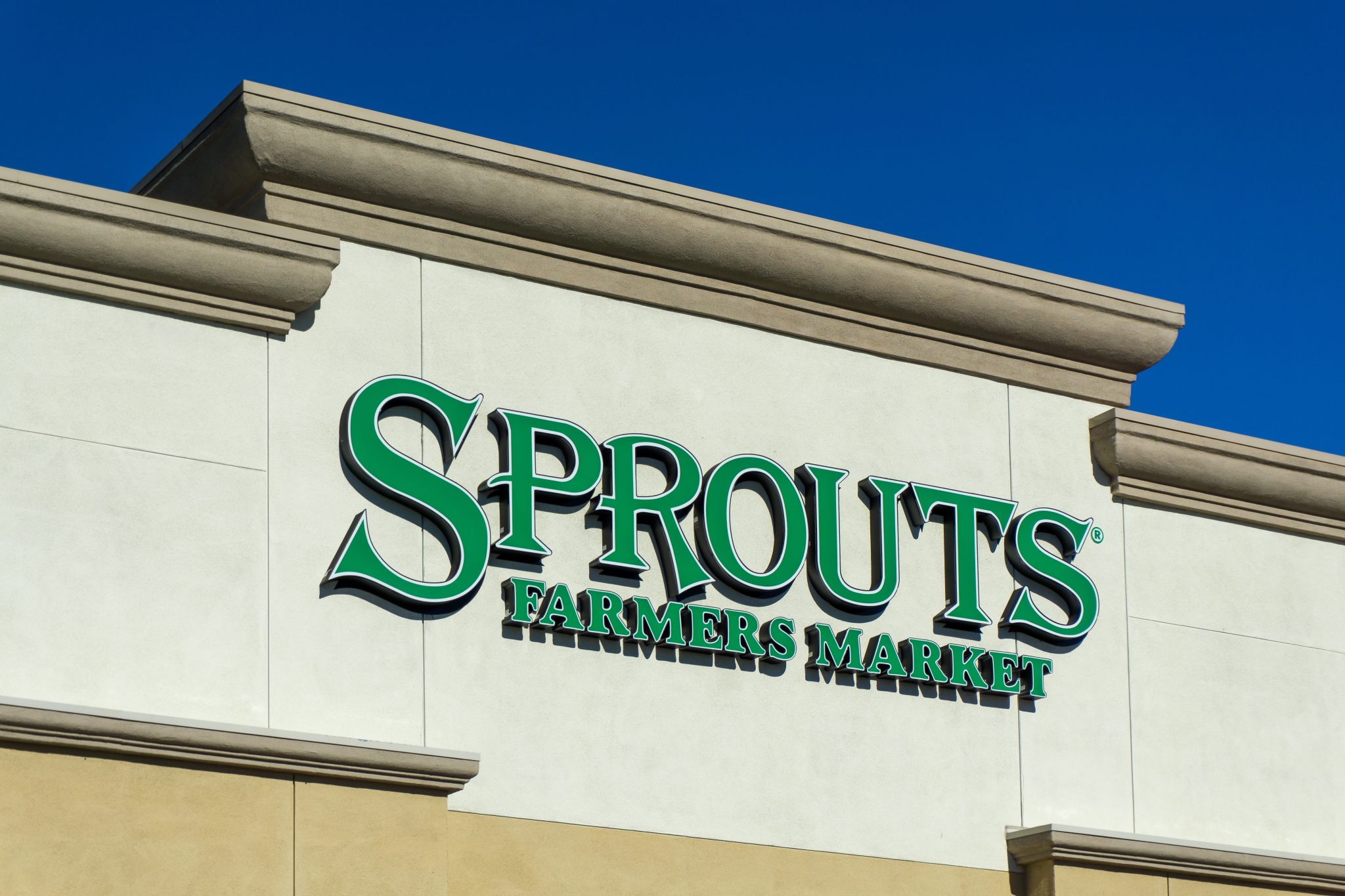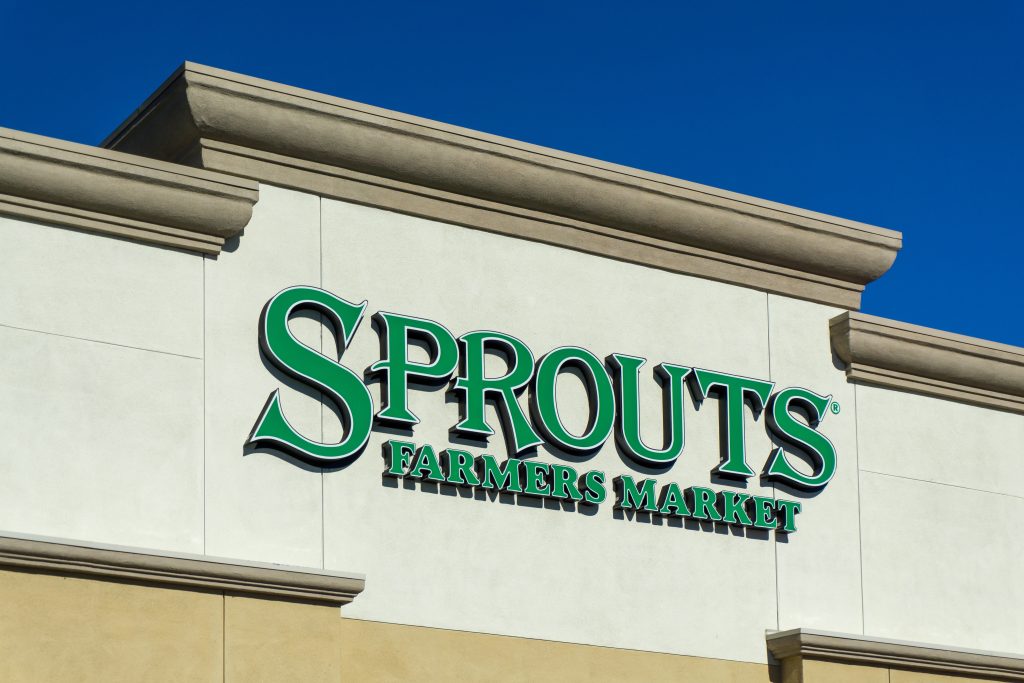 25 Incredible Low Carb Finds at Sprout's Farmers Market
Low Carb at Costco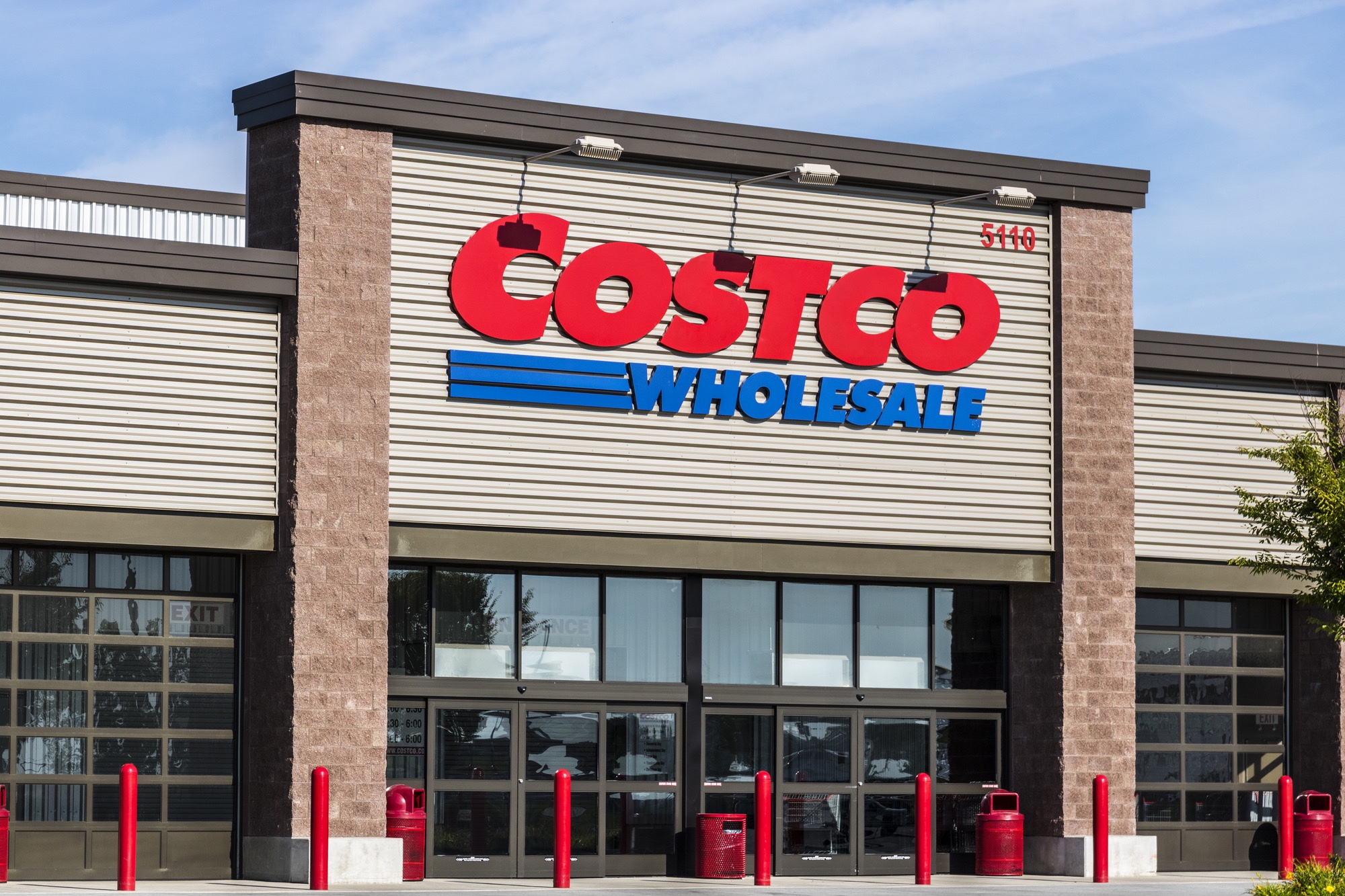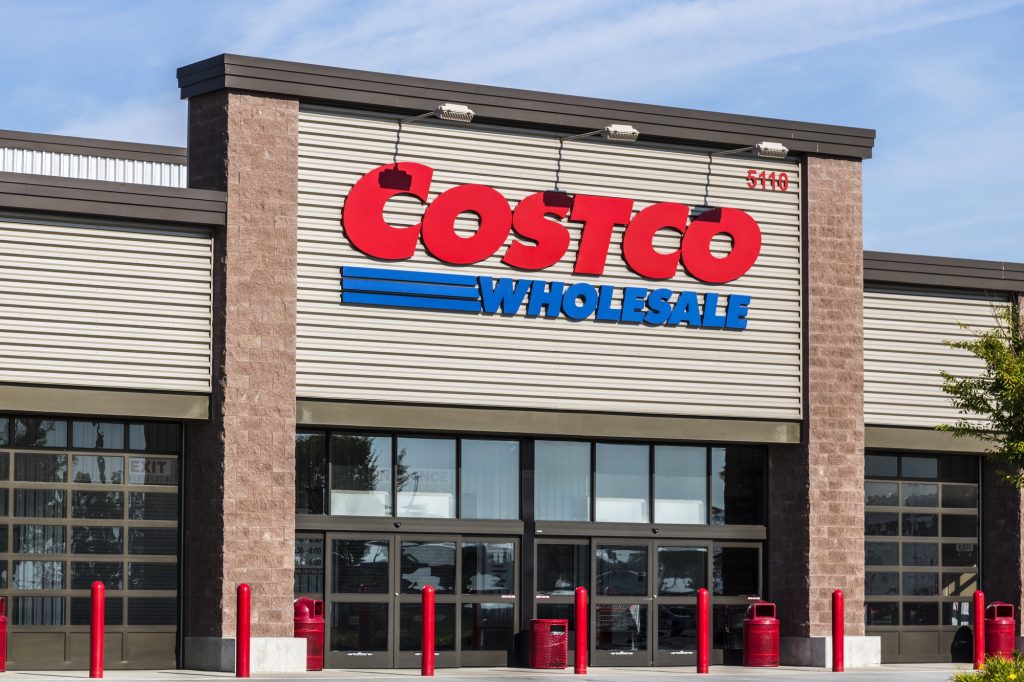 Over 50 Great Costco Low Carb Finds
Author: Natasha Newton (Natasha's Southern Flavor)
Natasha is the founder of Natasha's Southern Flavor. She has a passion for sharing delicious family friendly low-carb recipes that are easy to make and use readily accessible ingredients. Natasha has published three bestselling cookbooks. Her books and recipes have been featured by CNET, Delish, Mindbodygreen, Parade and Women's Health. She enjoys traveling and spending time with her husband, two adult children, and three furbabies.
Read more about Natasha here.