Whole Foods Keto: 28 Game-Changing Finds for Your Low Carb Lifestyle
This post may contain affiliate links.
Are you looking for low-carb and keto snacks? Check out Whole Foods Market for 28 tasty treats, including sugar-free chocolate, uncured meats, and caviar for when you feel fancy!
Flax Seed Crackers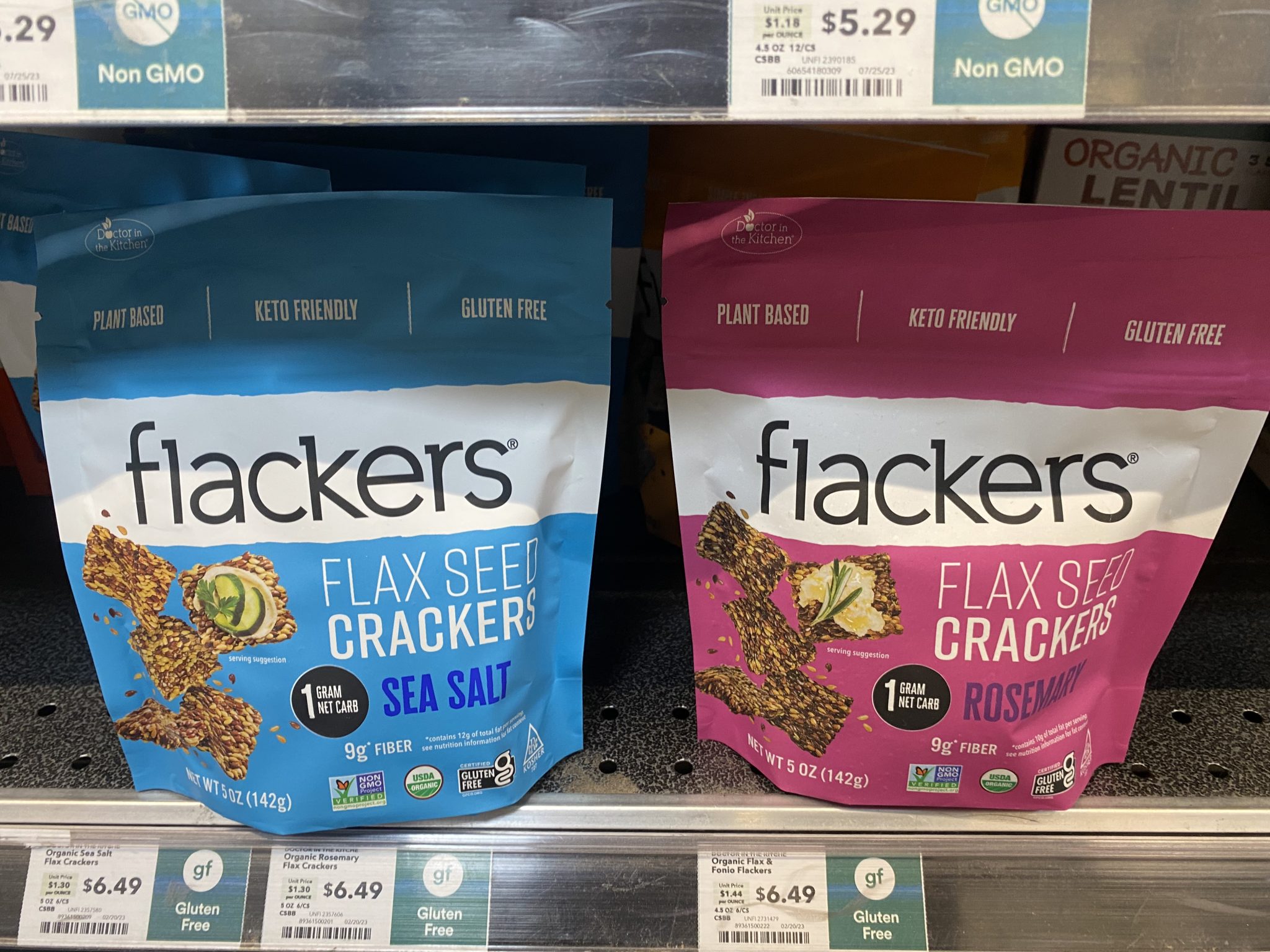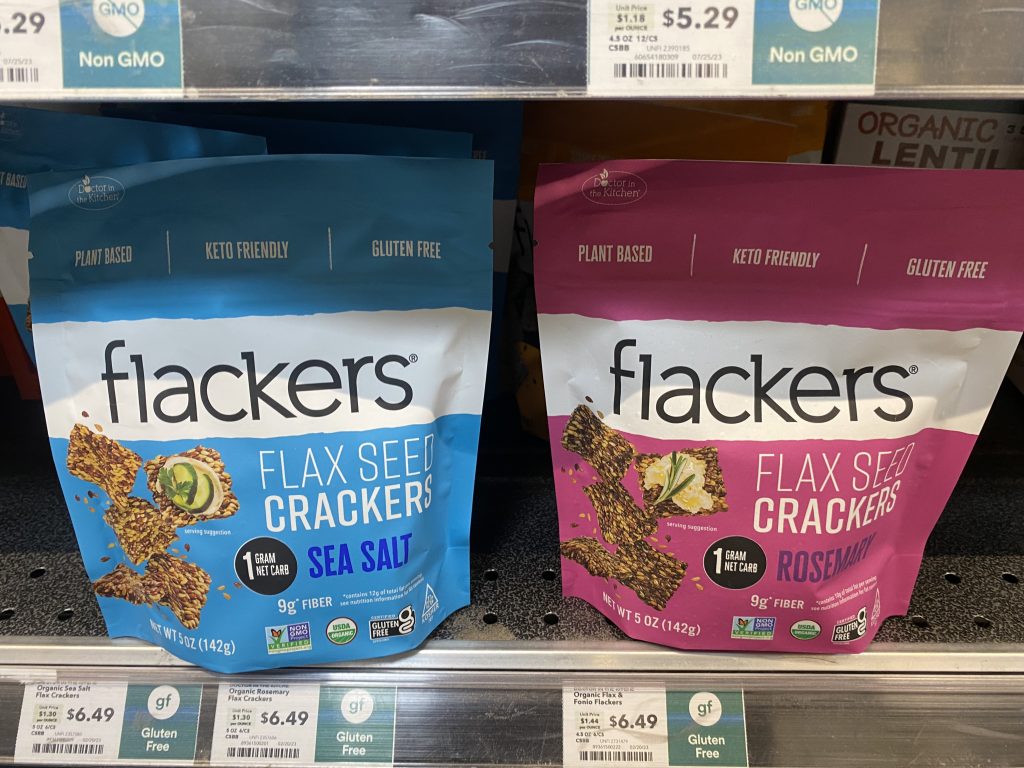 Flaxseed crackers are crunchy, low-carb snacks with a good dose of fiber and healthy fats. They make for a snack option, perfect for pairing with your favorite dips and spreads.
Sweetener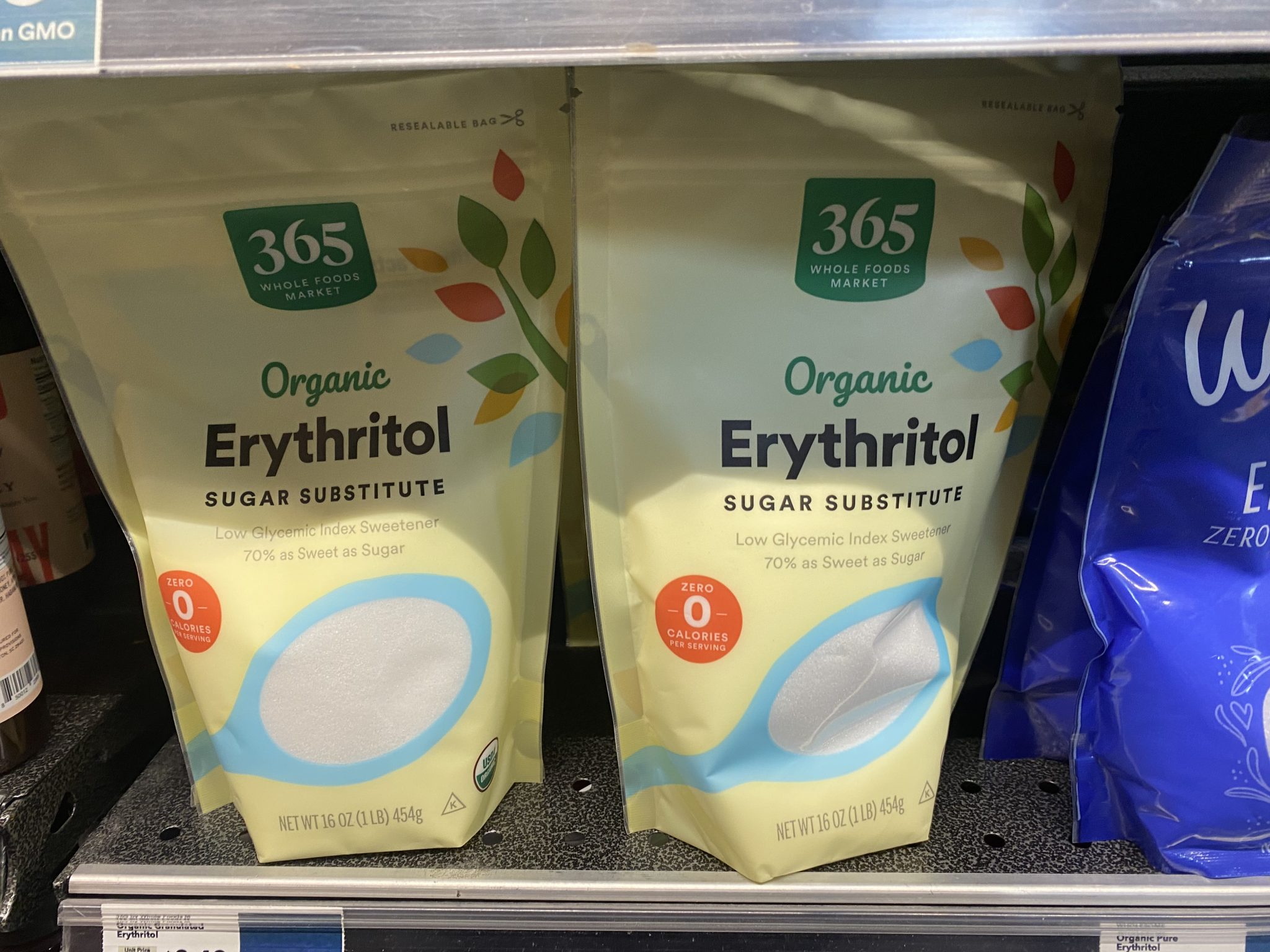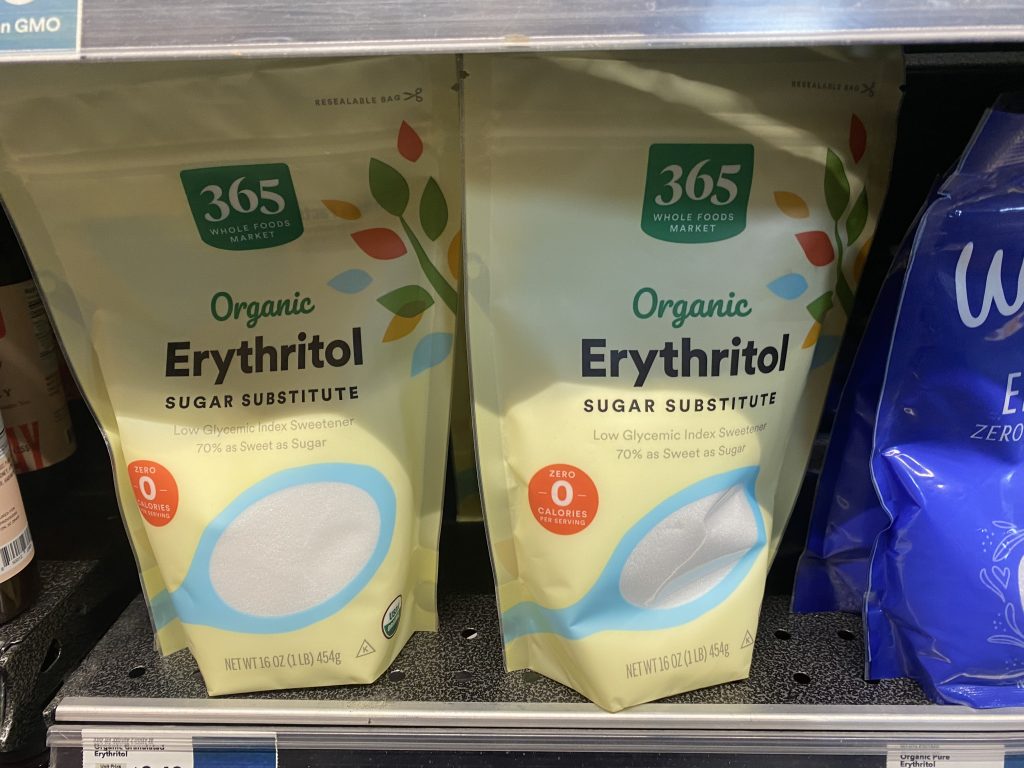 Whole Foods has its brand, erythritol. Erythritol is a sweetener that's low in carbs and calories. It's often used as a sugar substitute in low-carb and keto recipes because it has a sweet taste without causing a spike in blood sugar levels. Enjoy it in your favorite desserts and beverages as a sugar-free option.
Keto Bread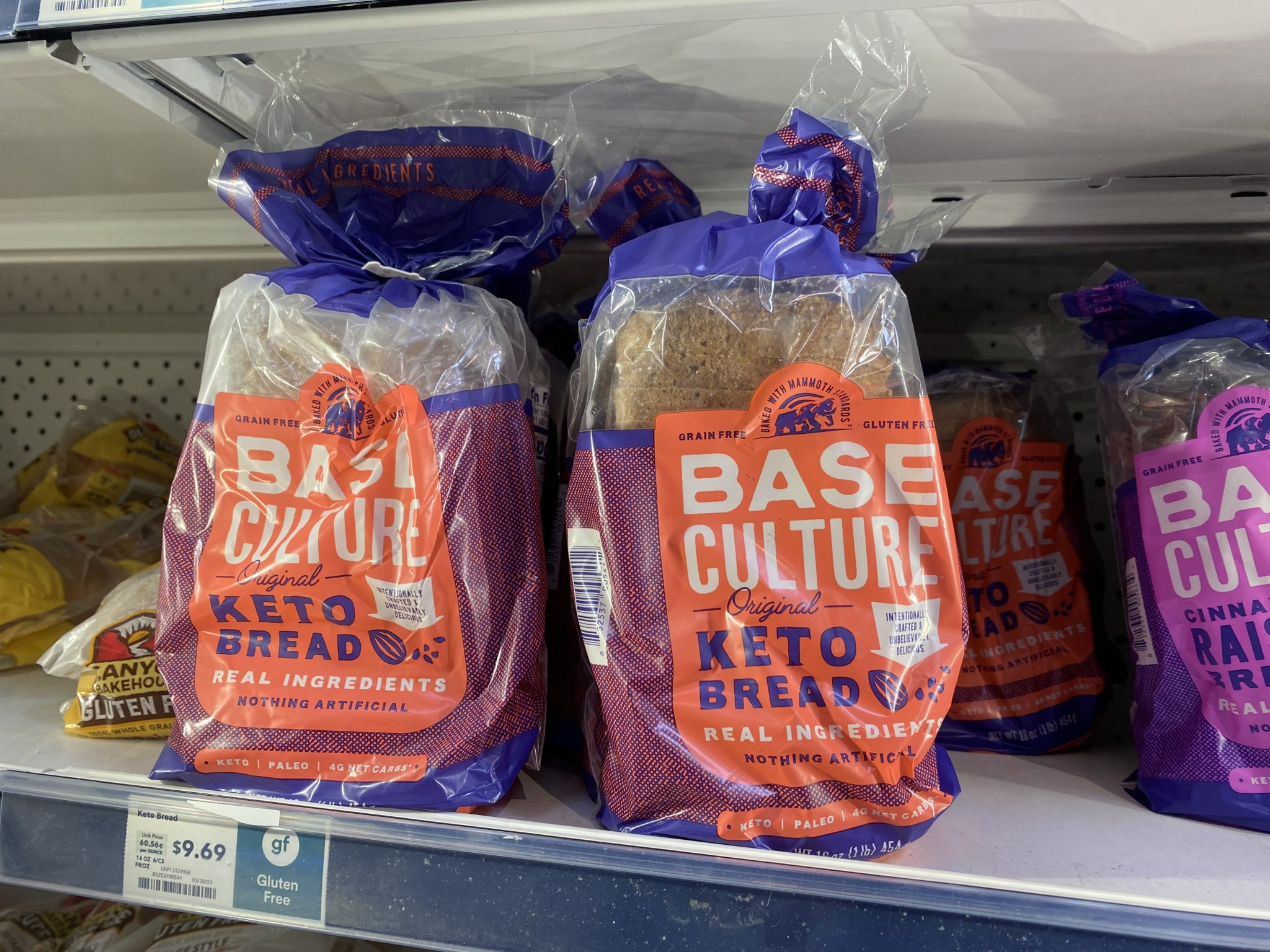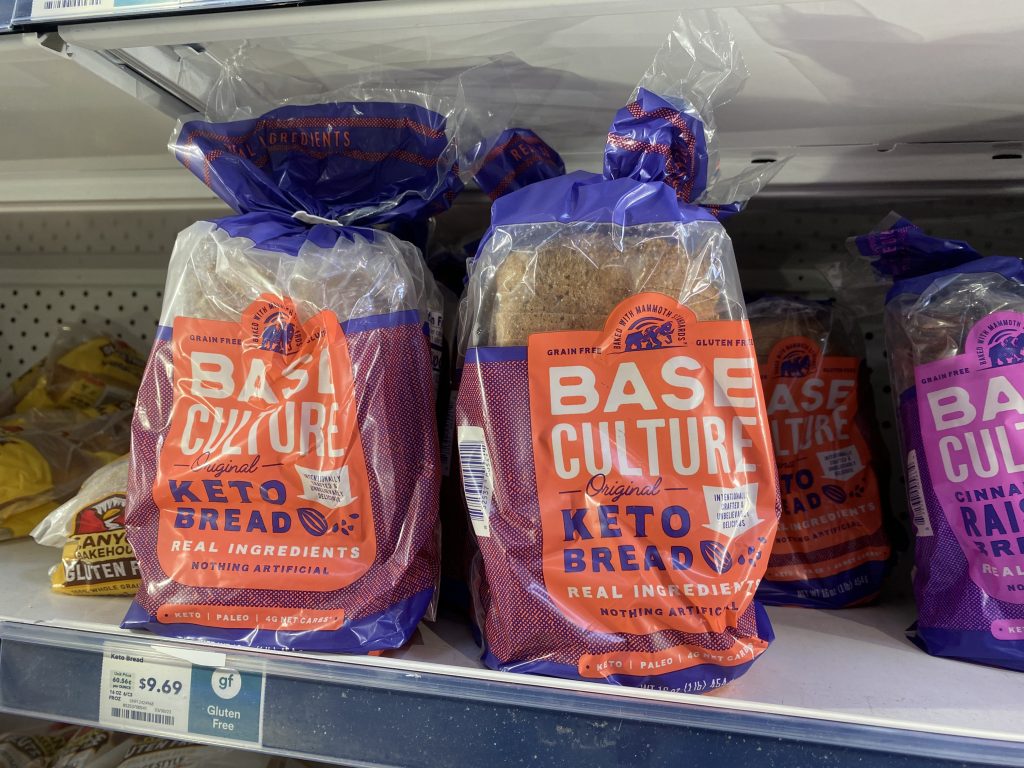 Base Culture Keto Bread is a low-carb bread option for those following a keto lifestyle. It's made with wholesome ingredients and is free from grains and gluten. Enjoy it for sandwiches, toast, or as a side with your favorite keto-friendly dishes.
Caviar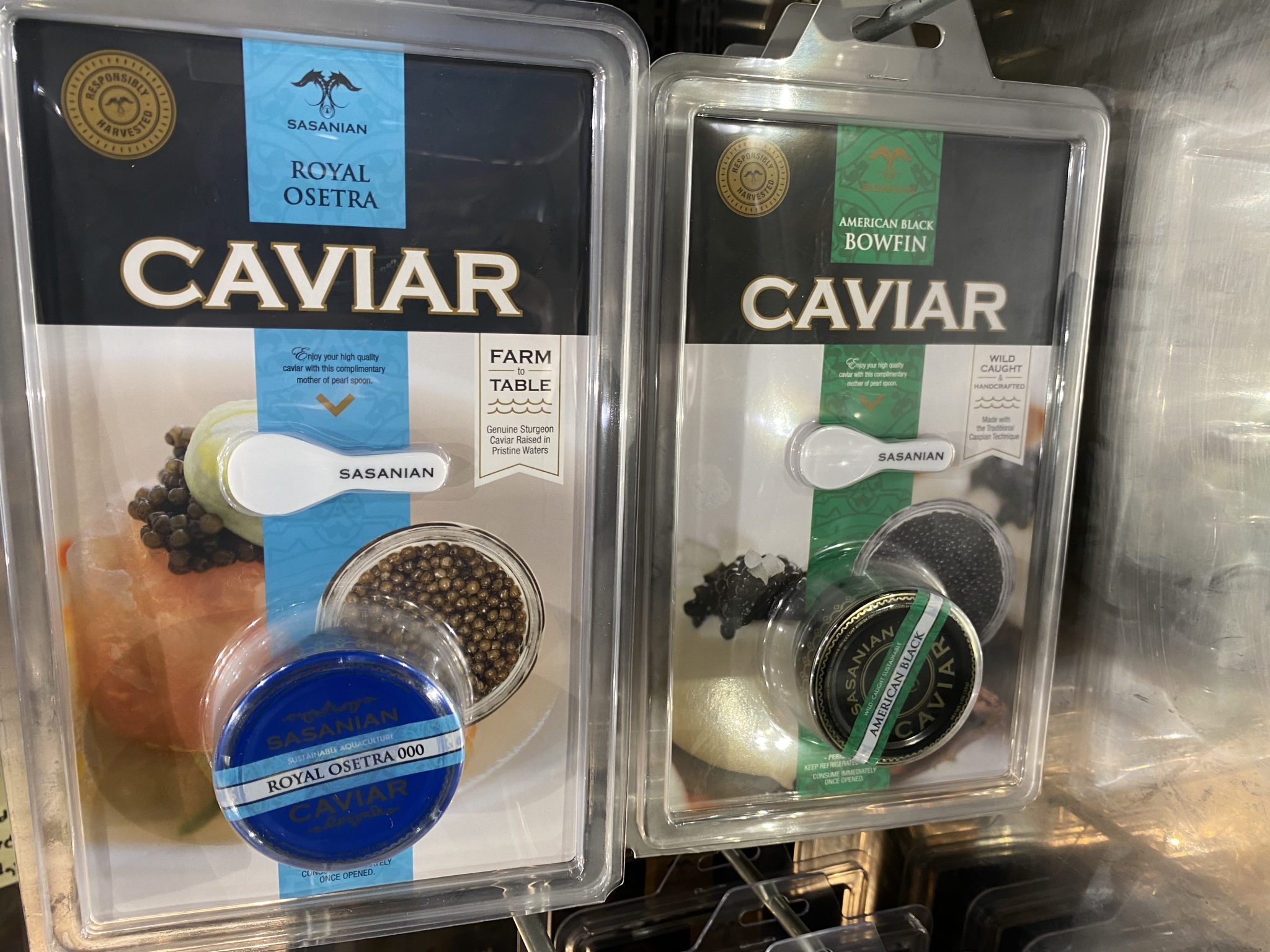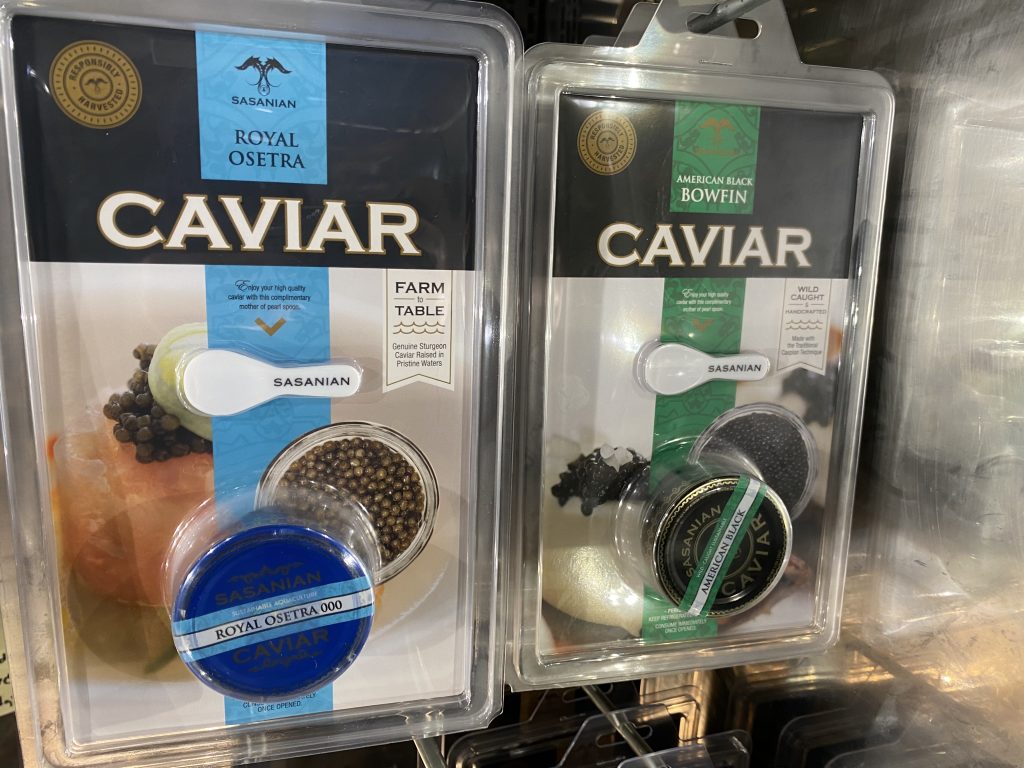 Caviar is a luxurious and low-carb delicacy available at Whole Foods. It's known for its rich and delicate flavor, making it a perfect choice for special occasions or as an elegant snack. Enjoy it on crackers, blinis, or as a garnish to elevate your culinary experience.
Hard Boiled Eggs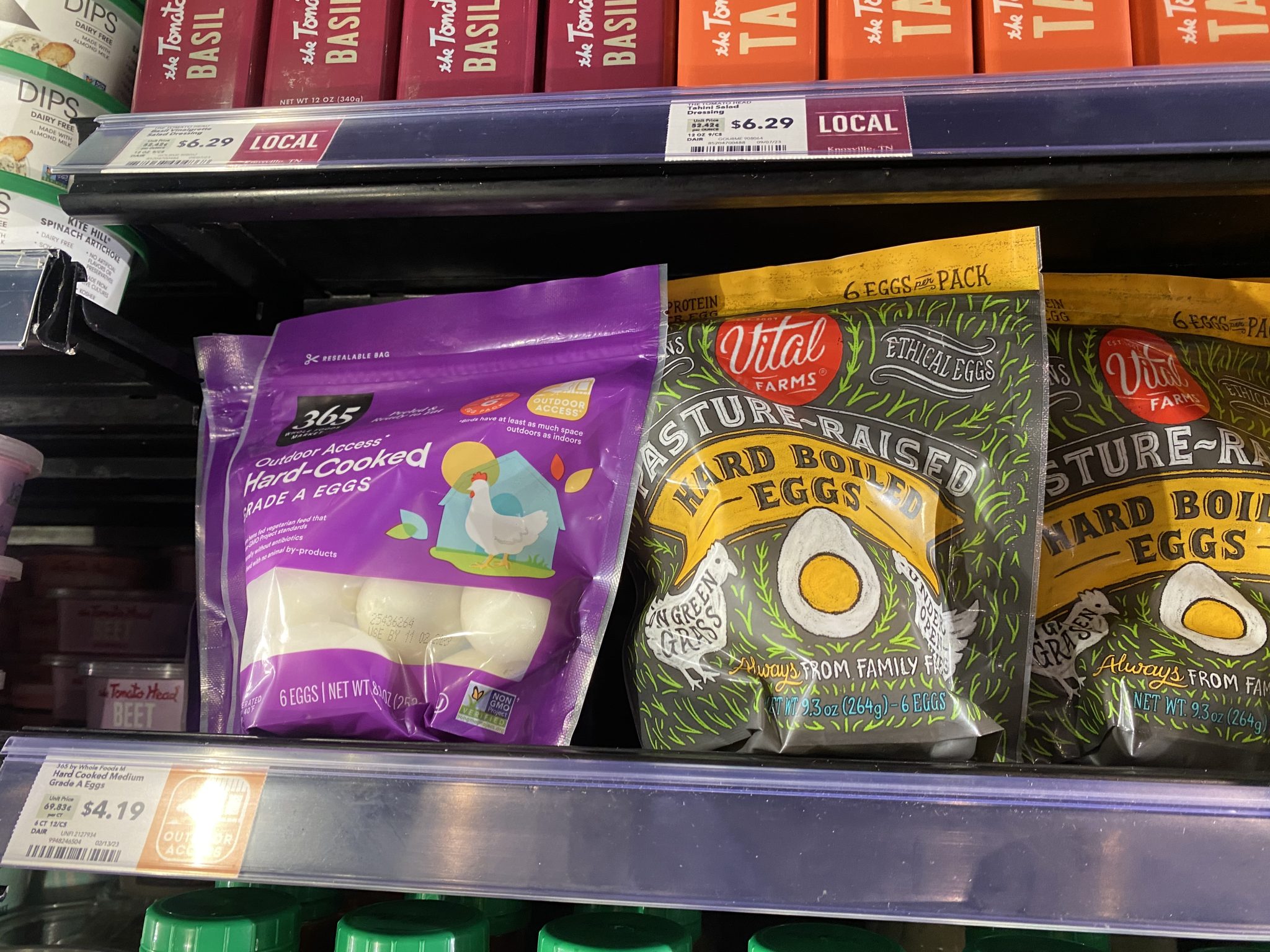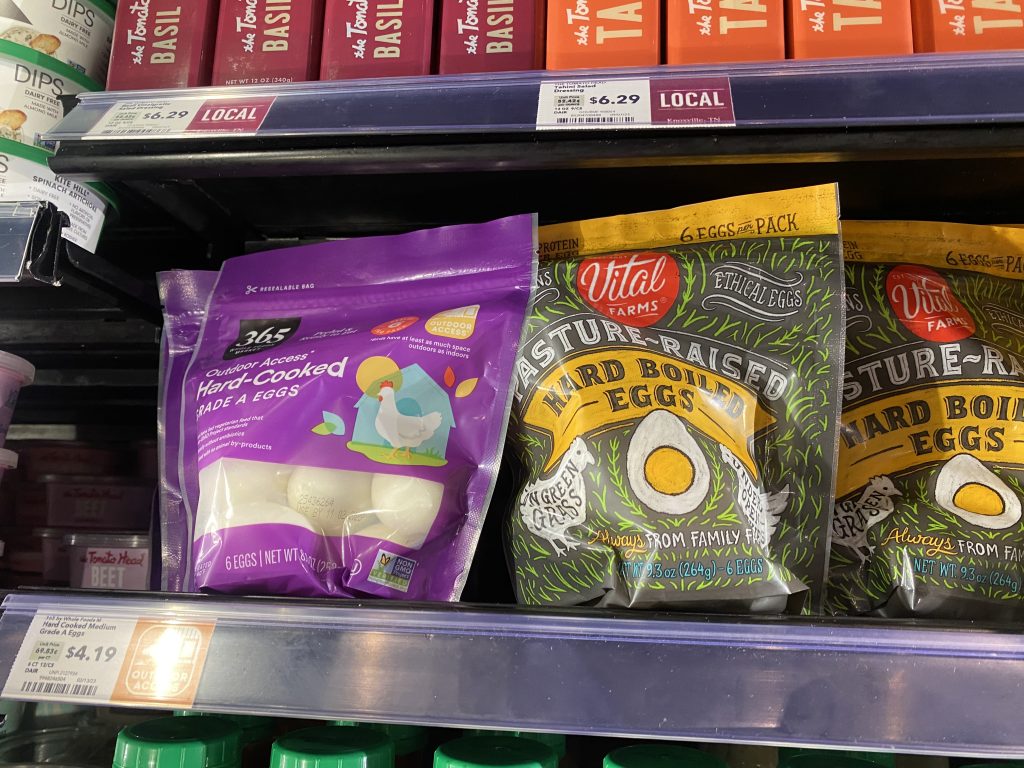 Ready-made hard-boiled eggs are pre-cooked and convenient, making them a perfect low-carb snack or ingredient. Enjoy them as a quick, protein-rich snack or use them in salads and recipes without the hassle of boiling eggs yourself.
Hearts of Palm Noodles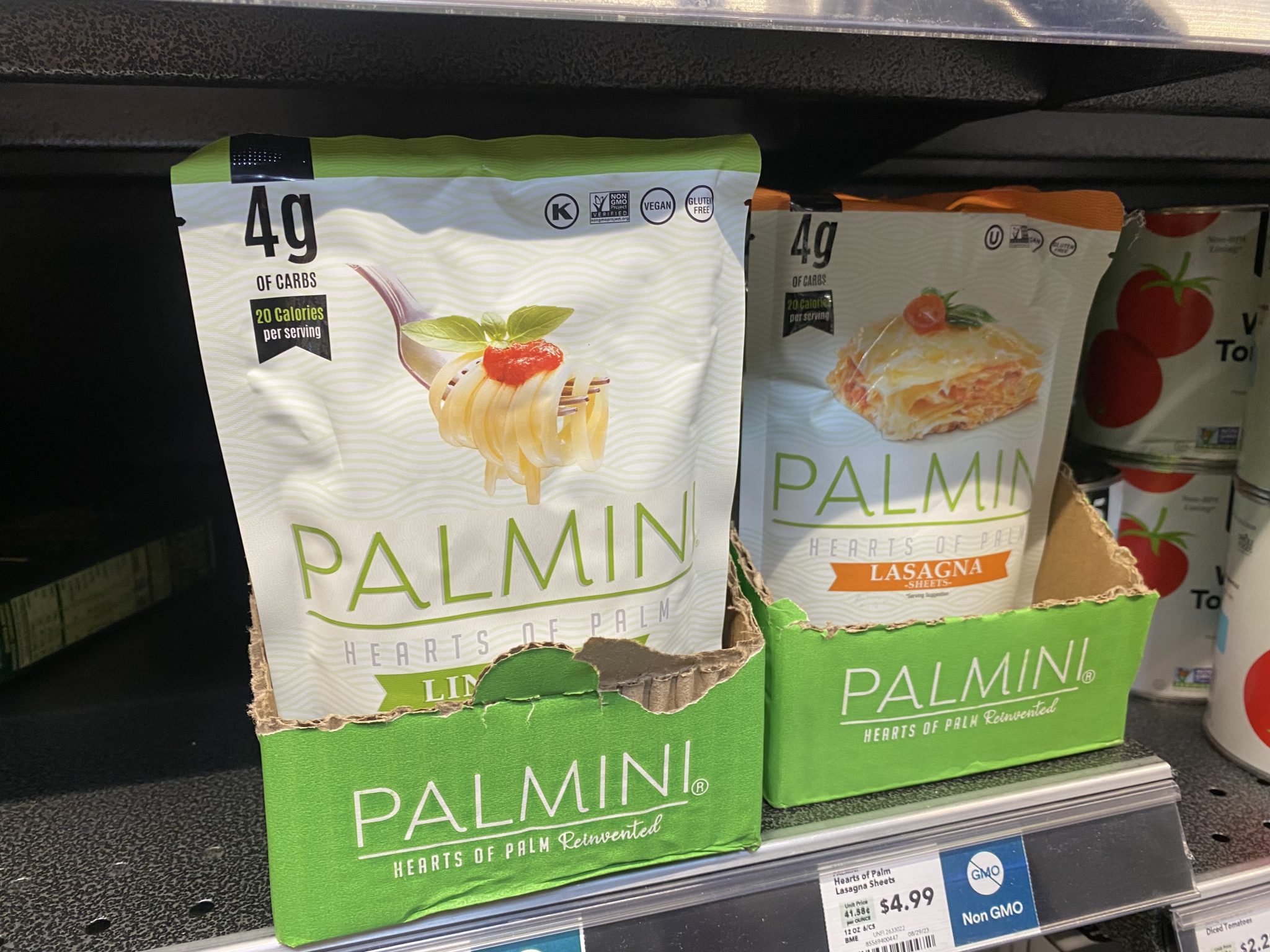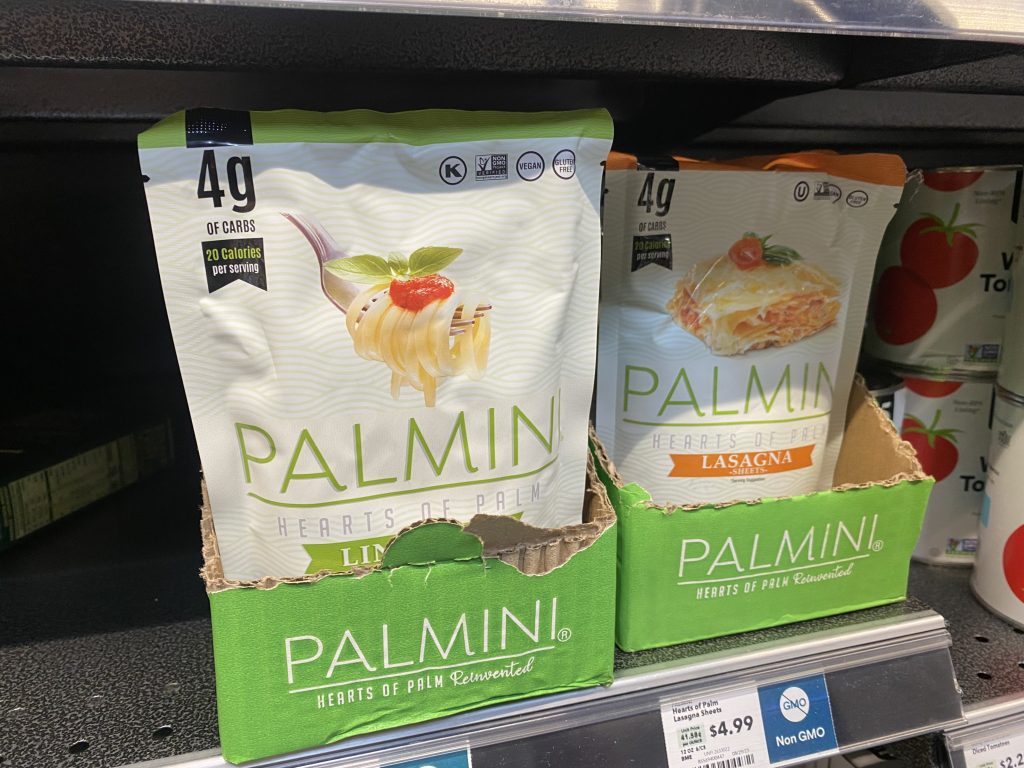 Hearts of Palm Noodles is a low-carb pasta alternative made from the inner core of palm trees. These noodles are tender with a neutral taste, making them a great substitute for traditional pasta in low-carb and keto-friendly recipes. Use them to create keto versions of your favorite pasta dishes.
Pork Rinds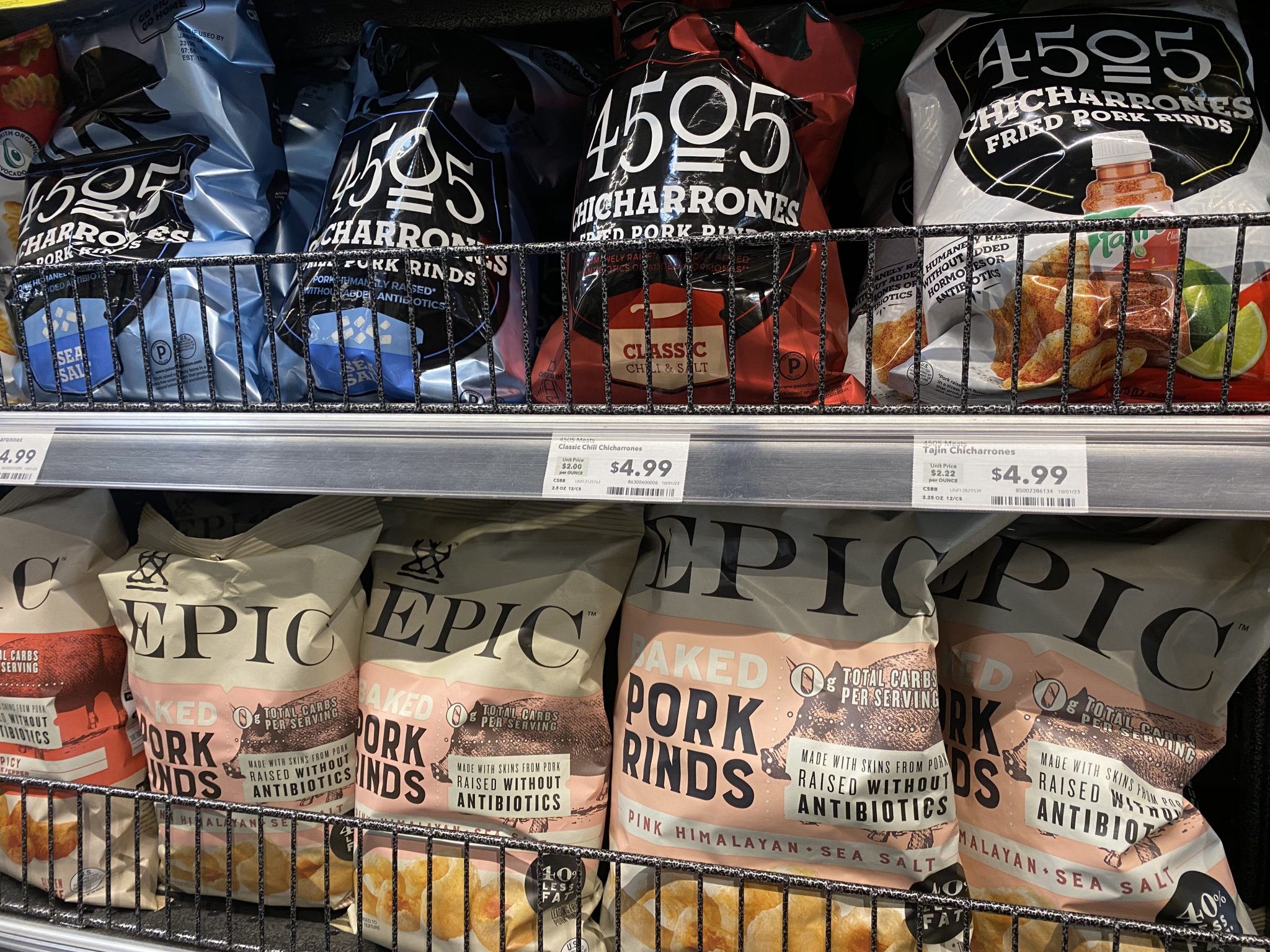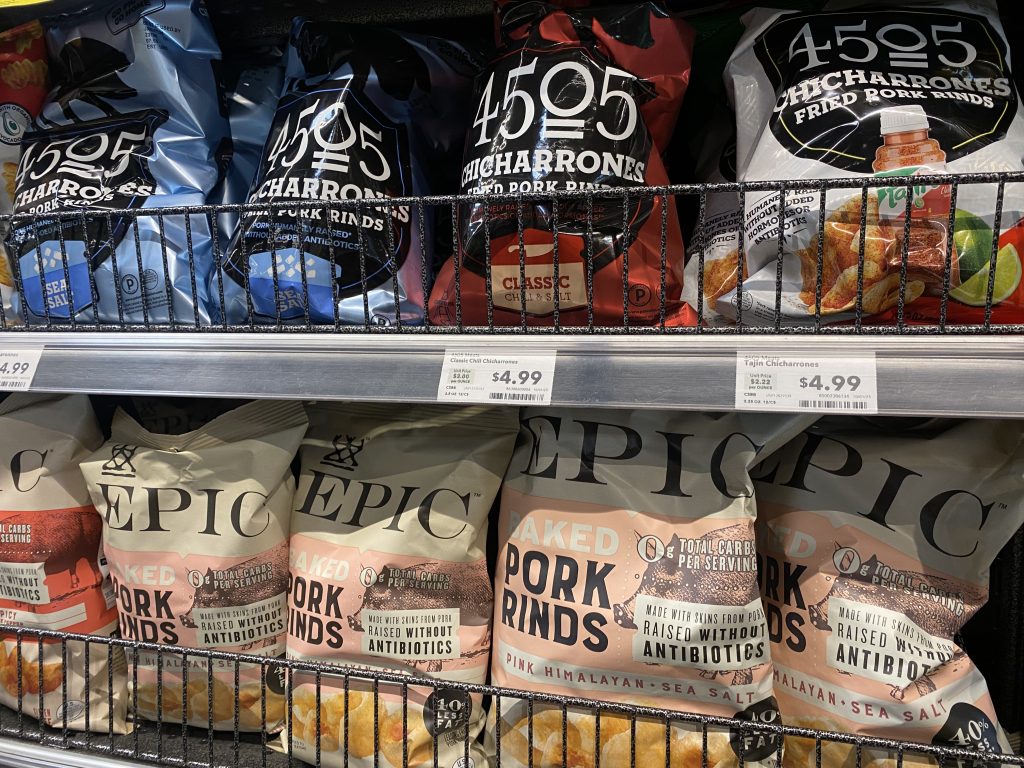 Pork rinds, known as chicharrones, are crispy and crunchy snacks made from fried pork skin. They are a popular low-carb and keto-friendly option because they are virtually carb-free.
Fresh Produce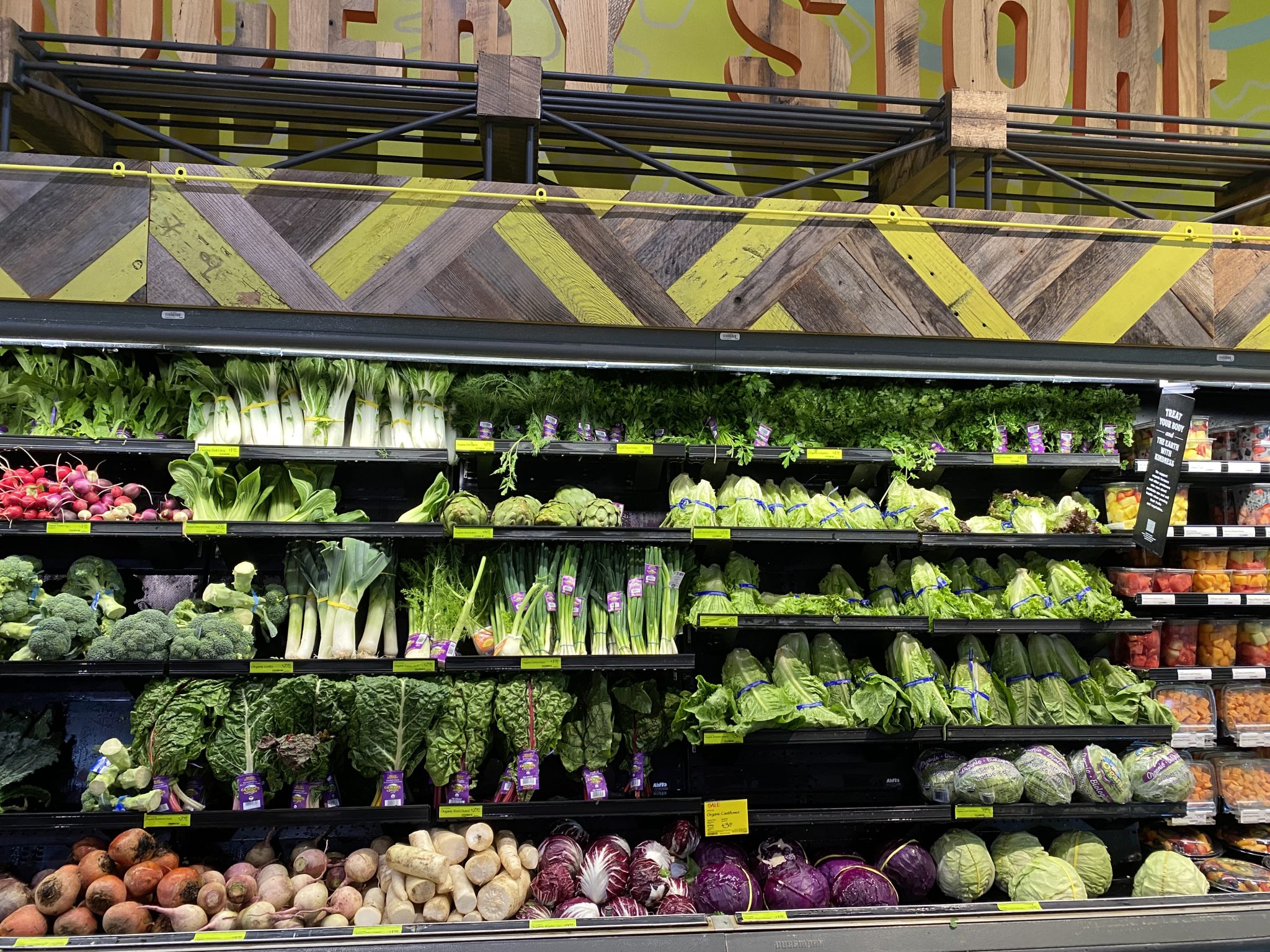 Whole Foods offers a wide variety of fresh fruits and vegetables, including organic and locally sourced options. You can find a range of low-carb and keto-friendly produce such as leafy greens, berries, avocados, and more.
Smoked Salmon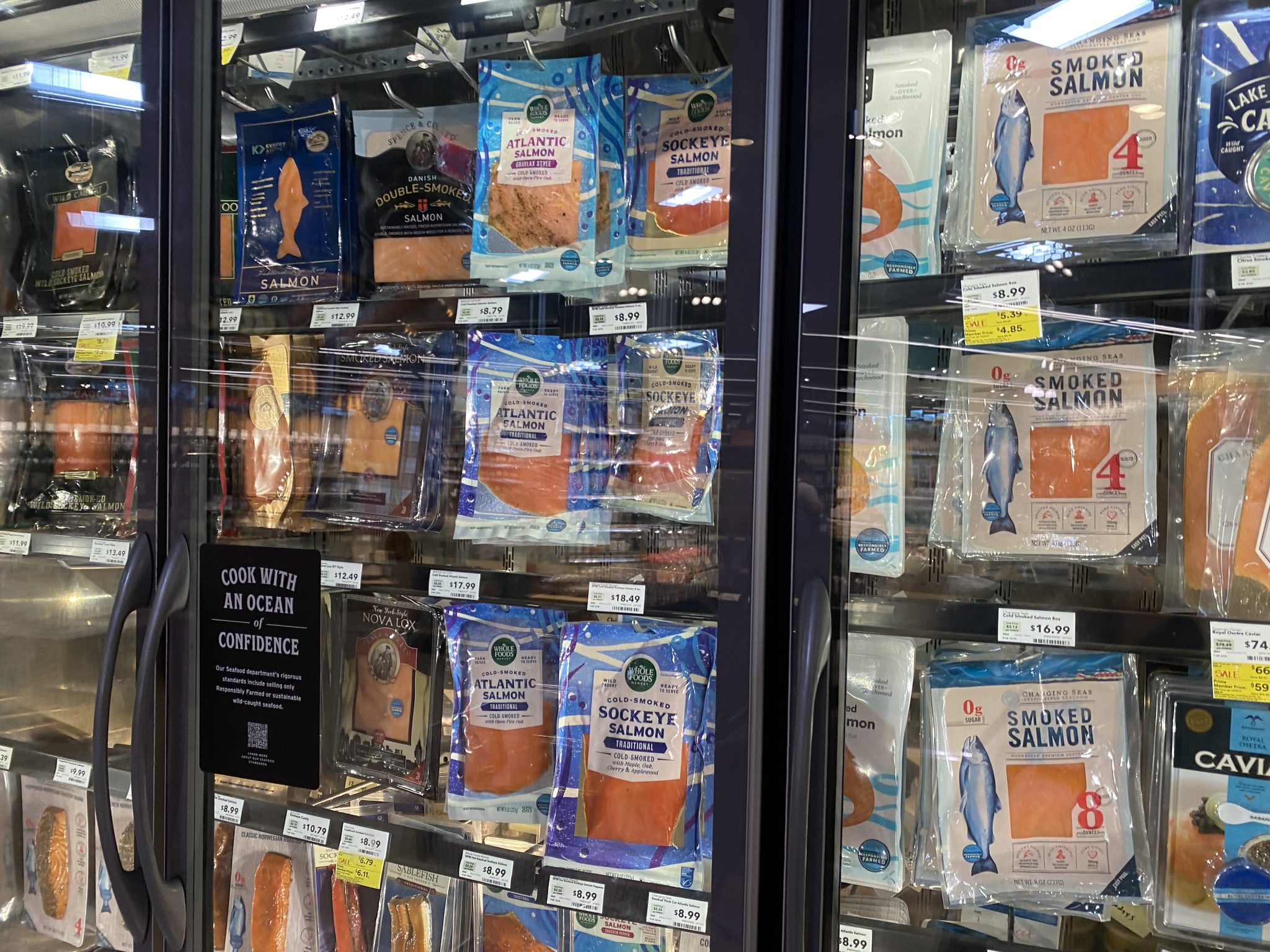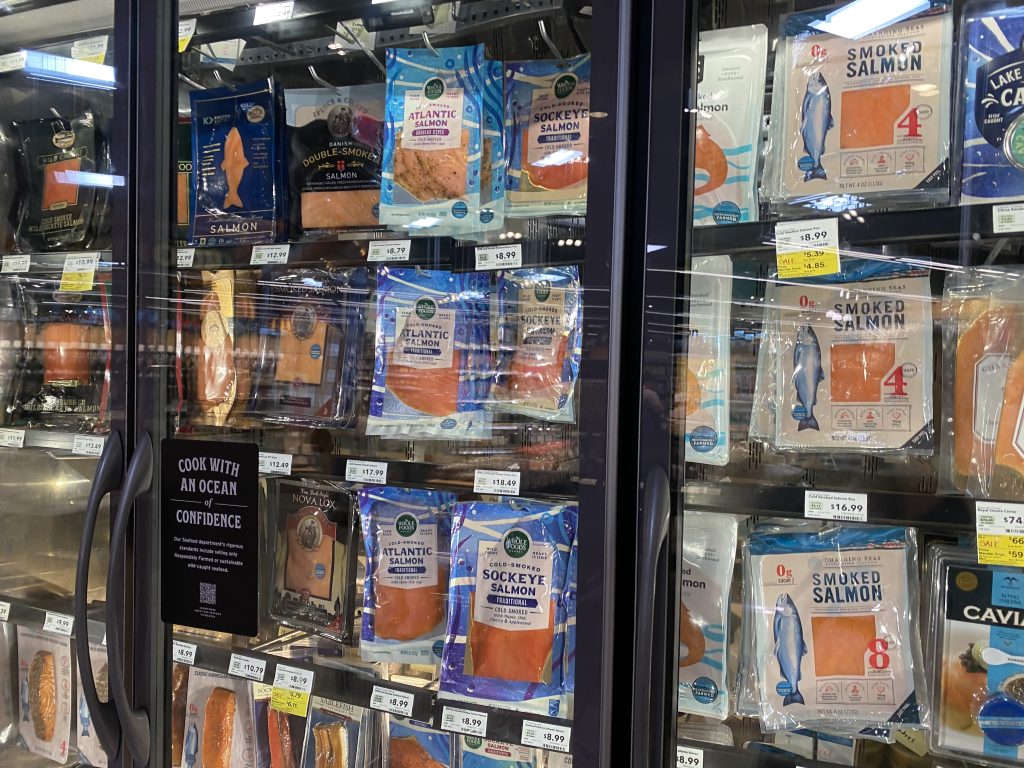 Smoked salmon is a delicious and protein-rich seafood option available at Whole Foods. It's a popular choice among those following low-carb and keto diets due to its rich flavor and healthy fats.
Organic Popcorn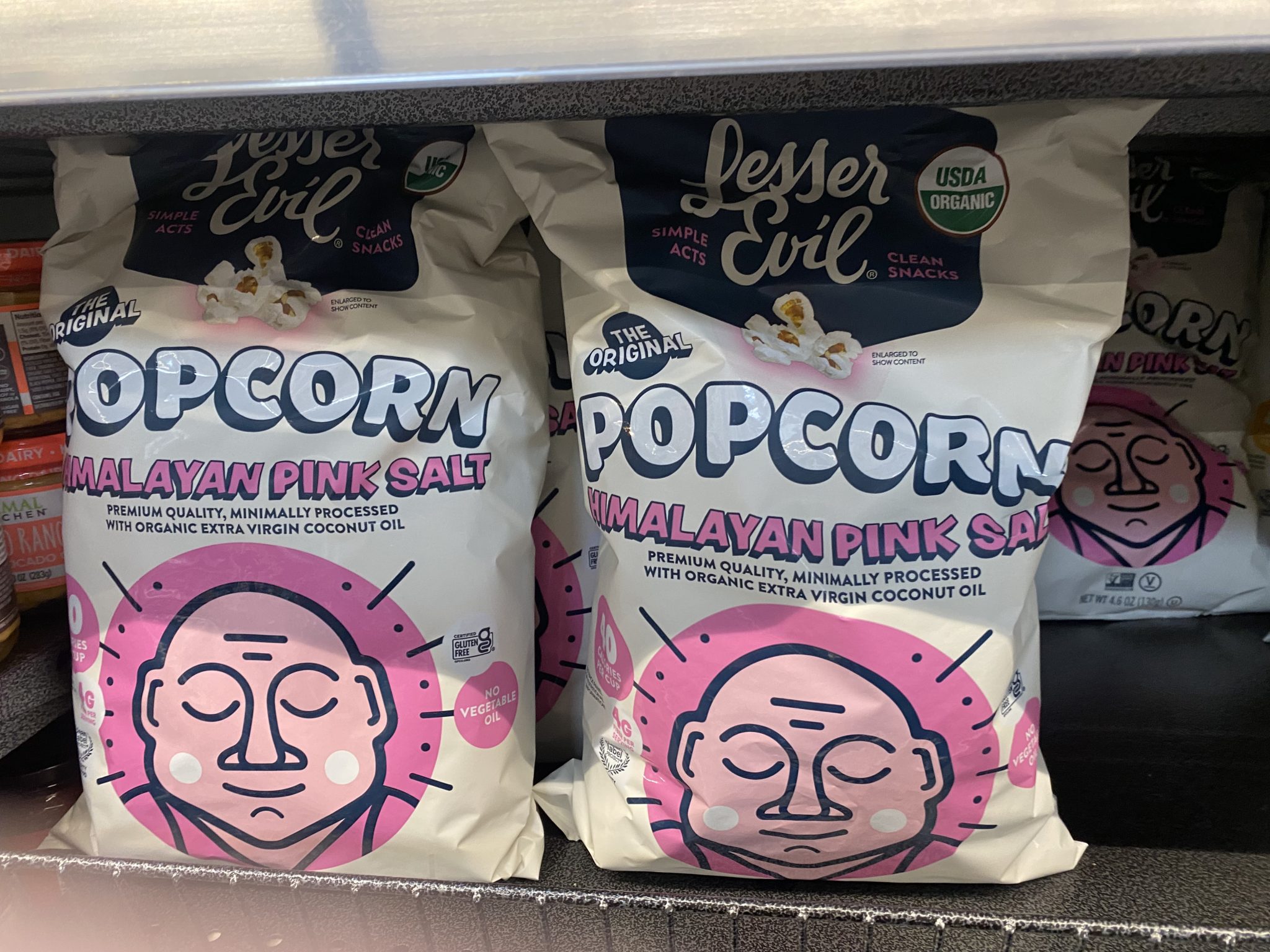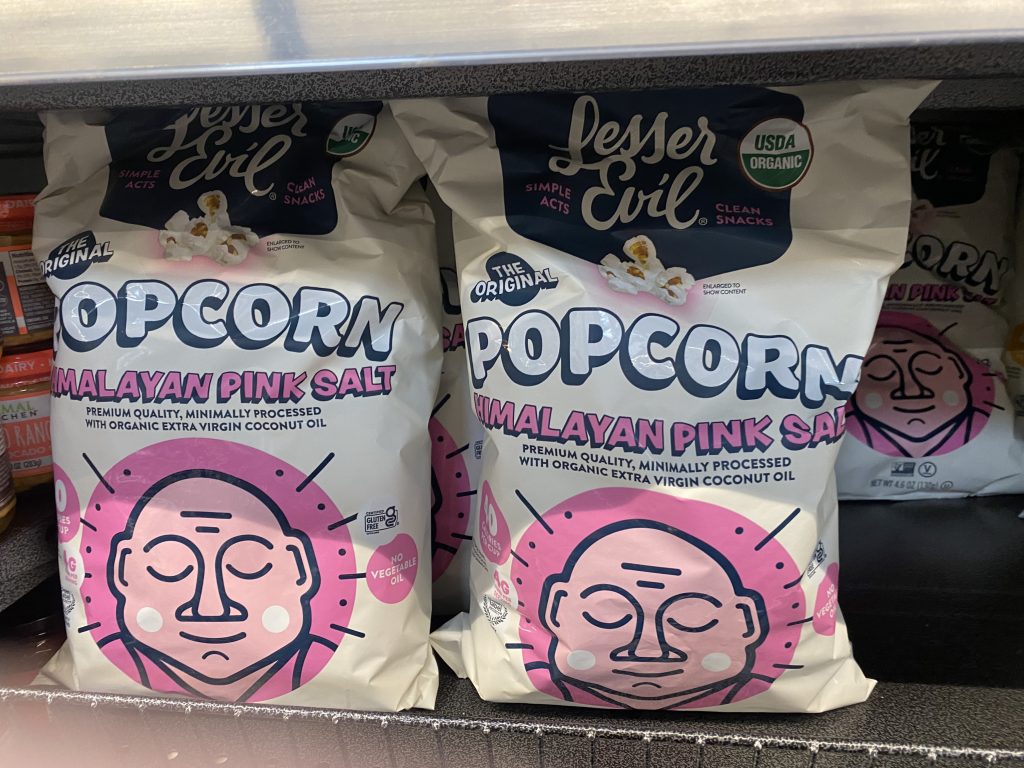 Whole Foods offers organic popcorn that's delicious and low in carbs, with just a few grams per cup.
Mini Cookies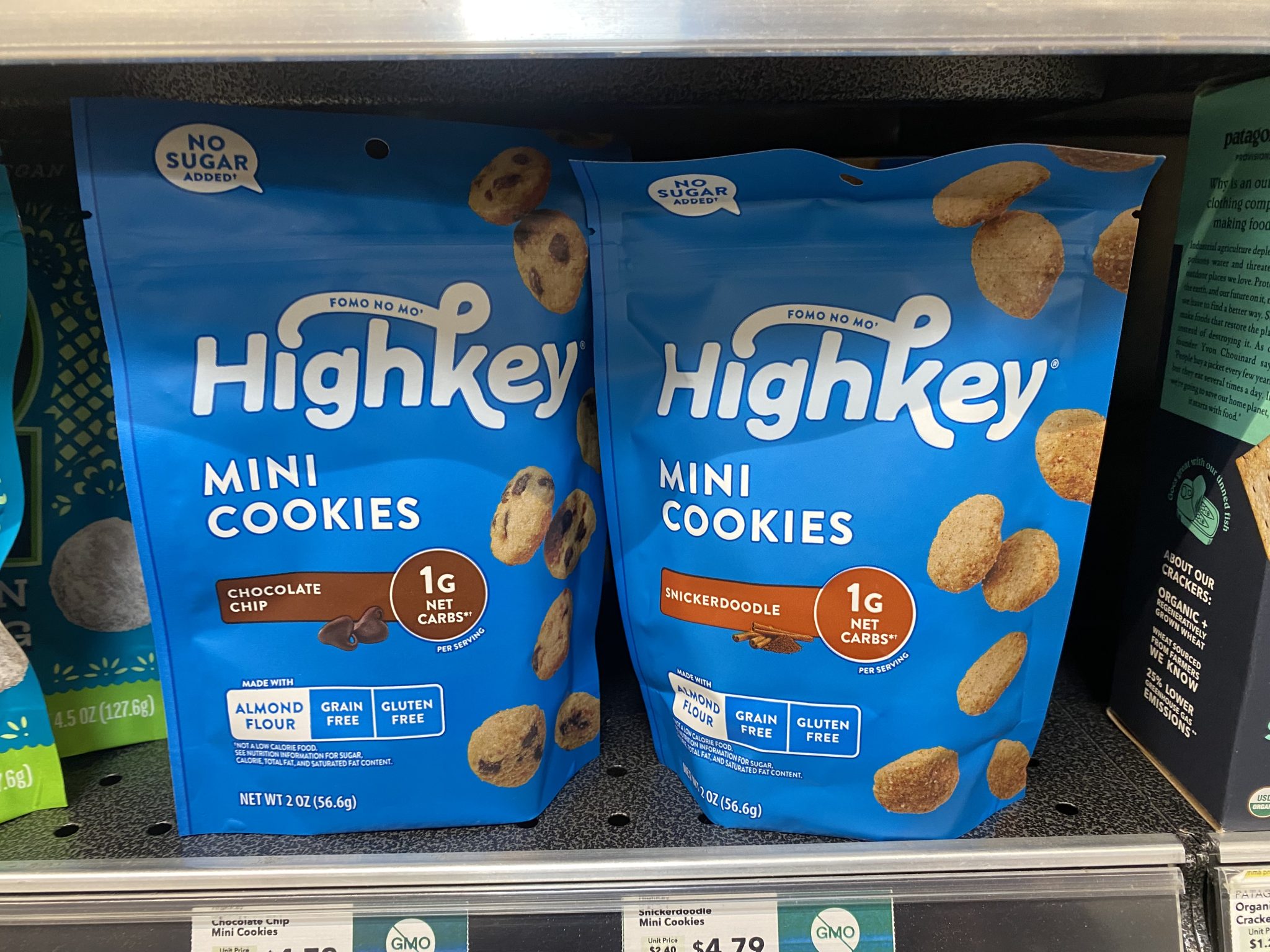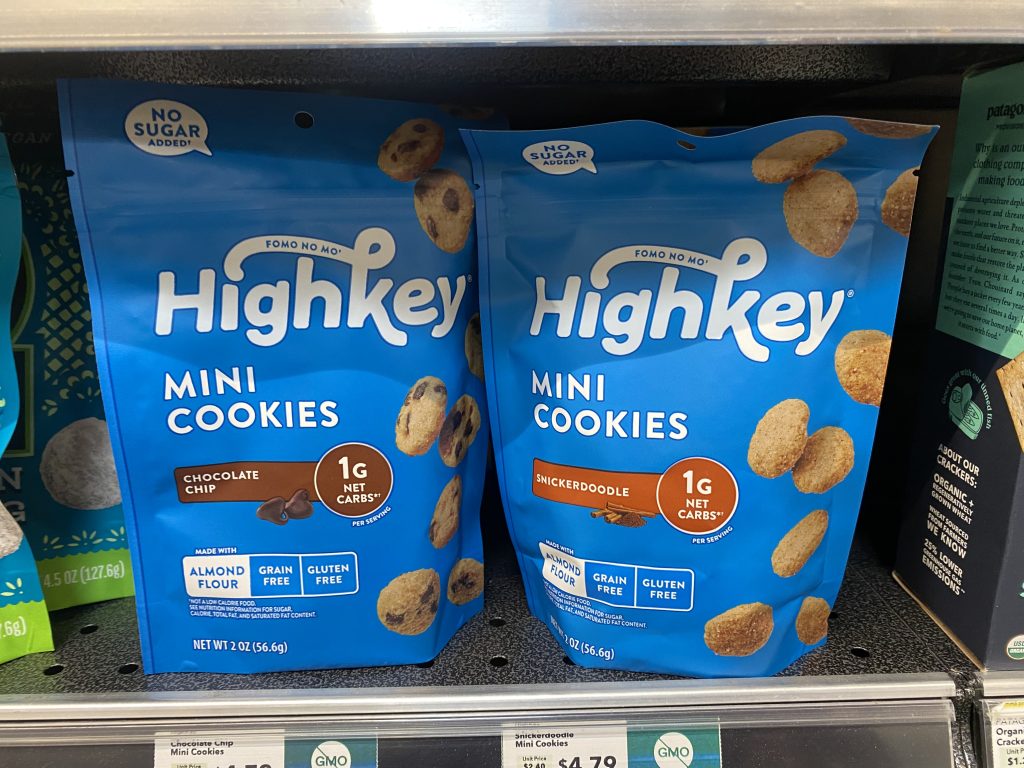 HighKey offers a range of delicious low-carb cookies for those following a keto or low-carb diet. They are sweetened with alternatives like erythritol or stevia and made with almond flour, making them a satisfying treat with fewer carbs.
Bacon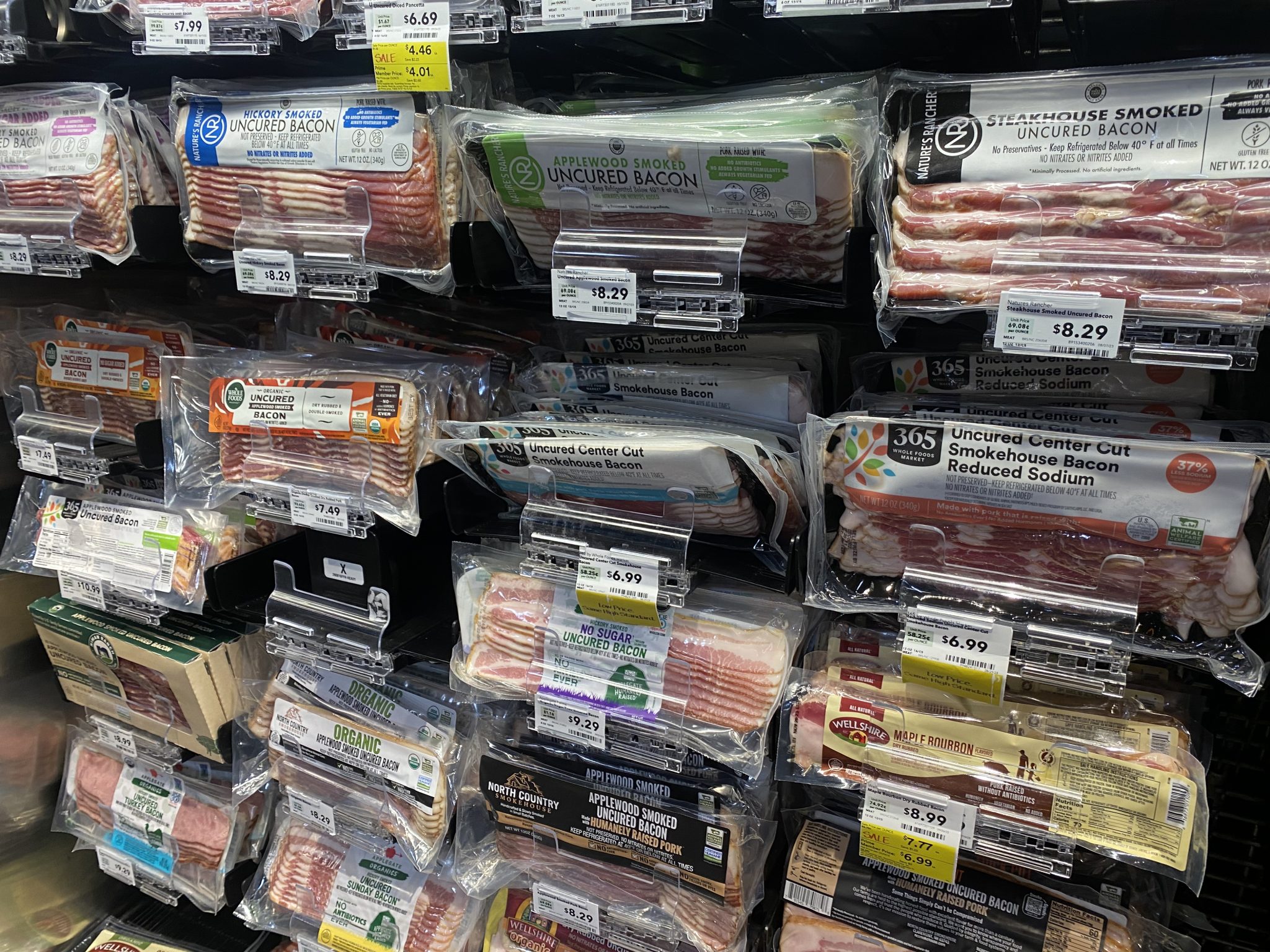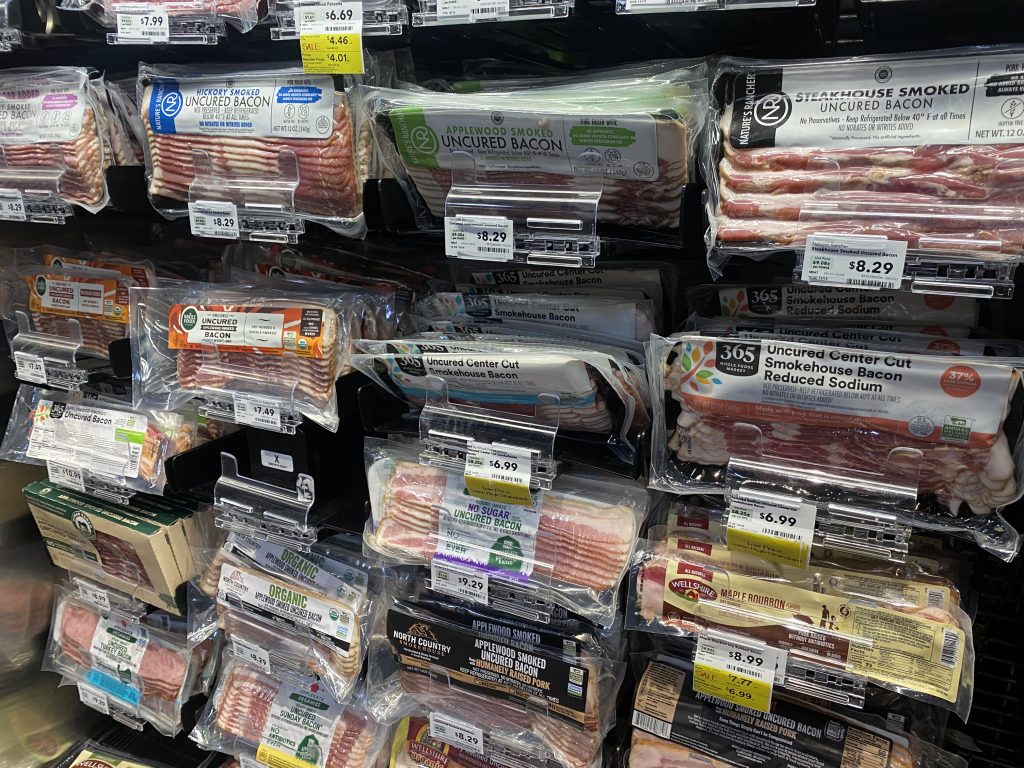 Whole Foods has a large selection of organic and uncured bacon. Uncured bacon is a flavorful pork product that does not contain artificial curing agents like nitrates or nitrites. It's popular among those seeking a more natural and low-carb option.
Hot Dogs & Sausages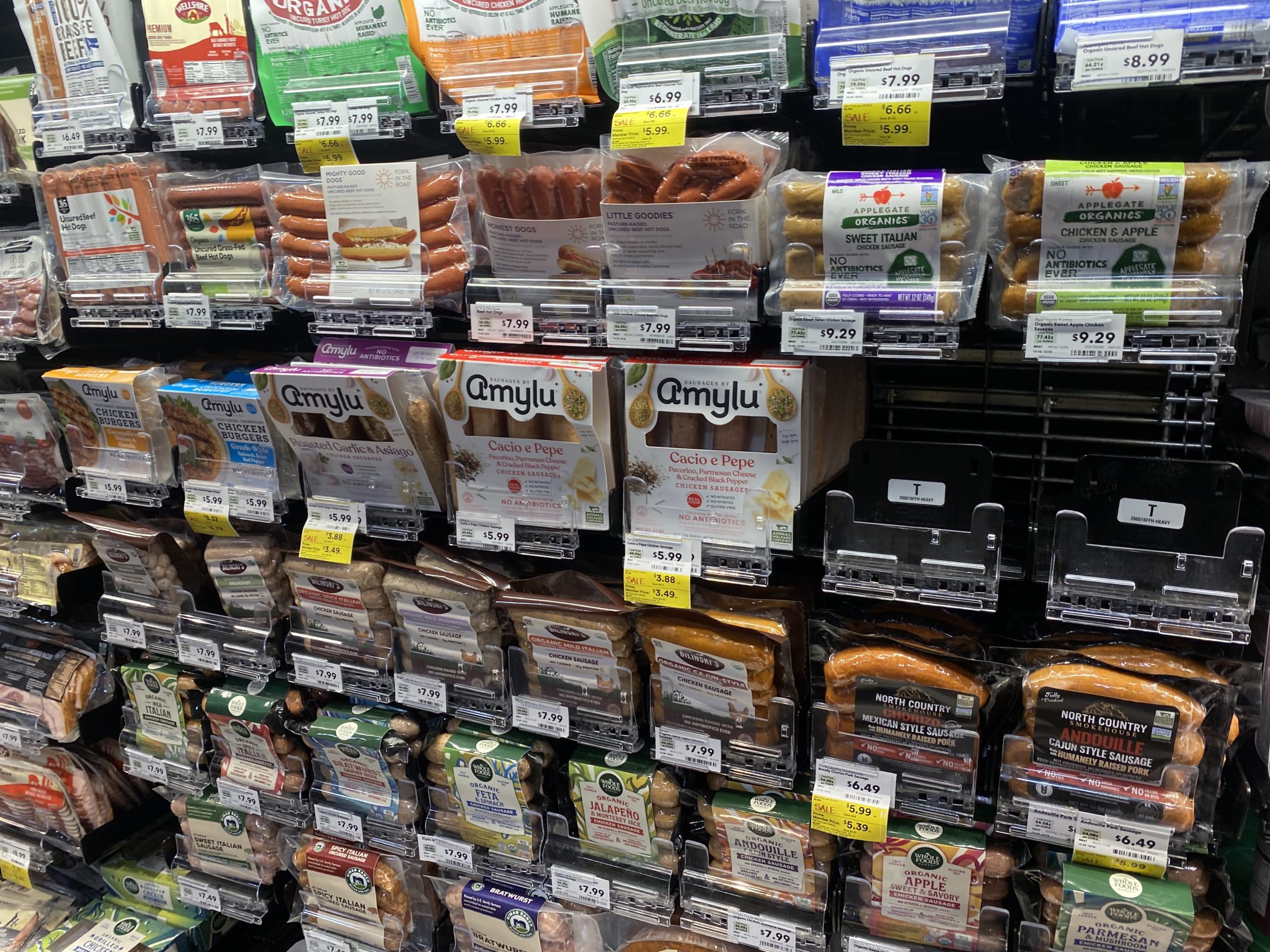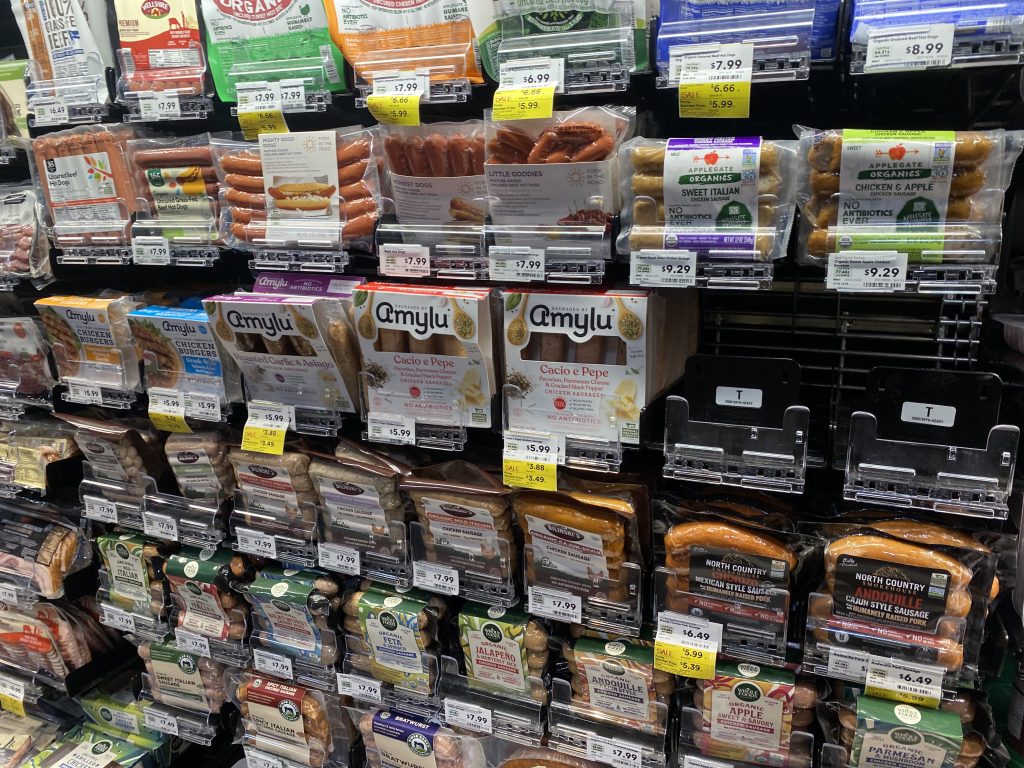 Whole Foods has organic hot dogs and sausages made from good quality ingredients without artificial ingredients. They're tasty and an excellent low-carb pick.
Peanut Butter Cups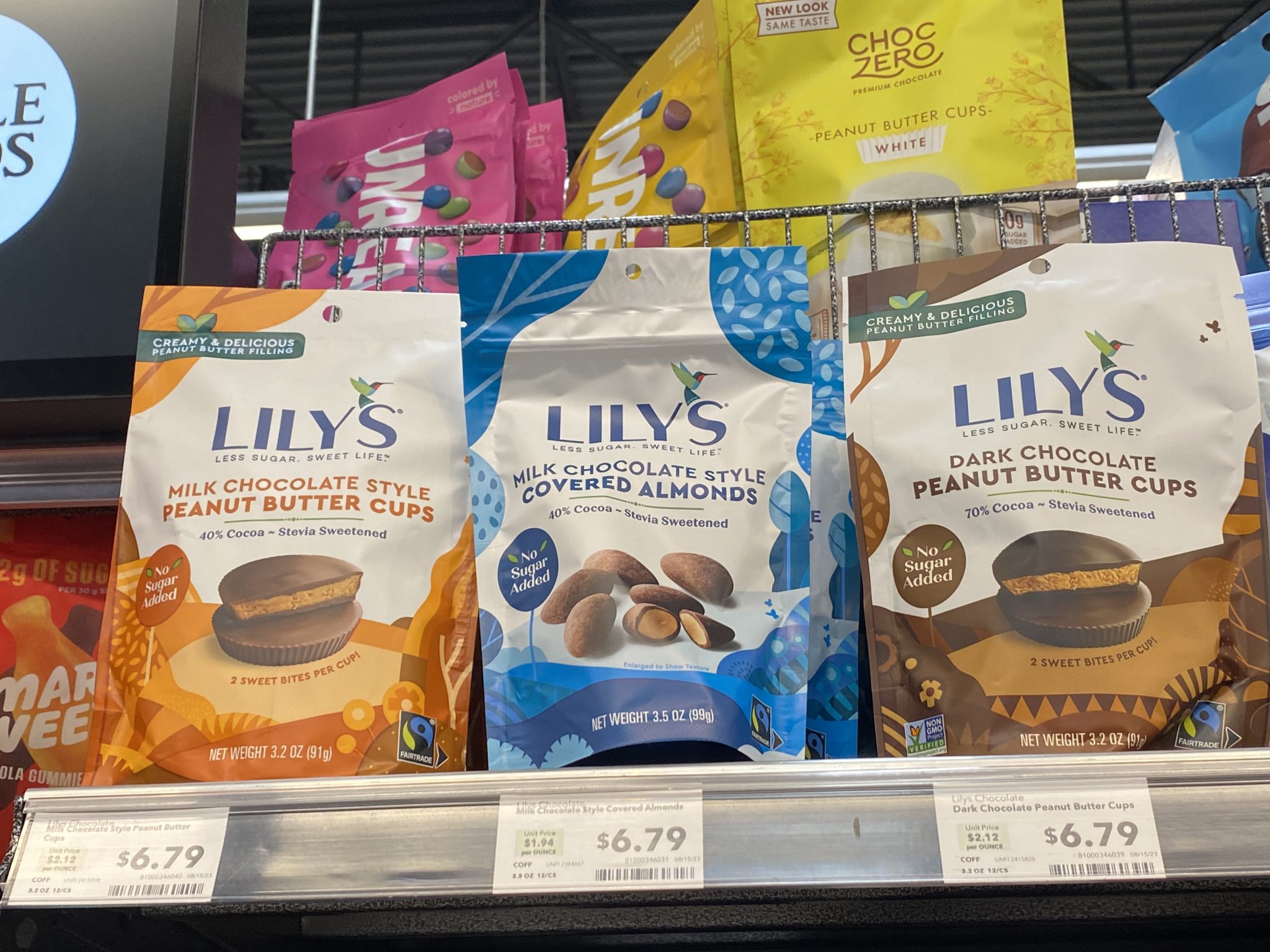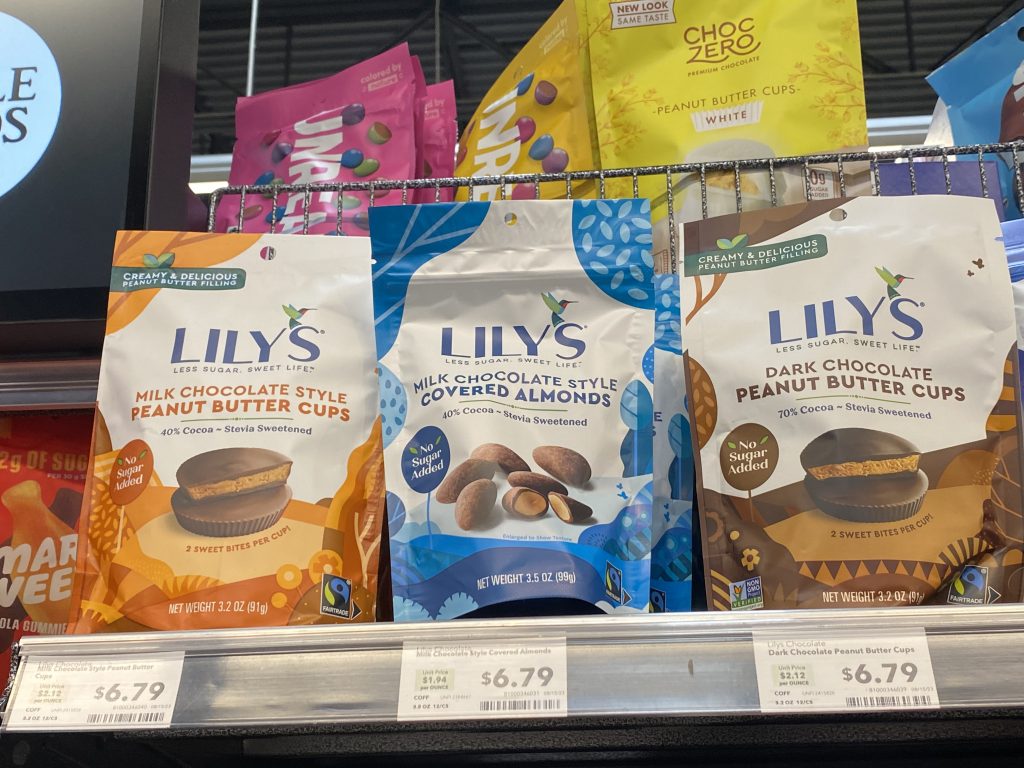 Lily's offers peanut butter cups that are delicious and low in carbs. Enjoy the classic peanut butter and chocolate combination without excess sugar and carbs.
Here's a recipe for a homemade version: Sugar-Free Peanut Butter Chocolate Bars
Beef Sticks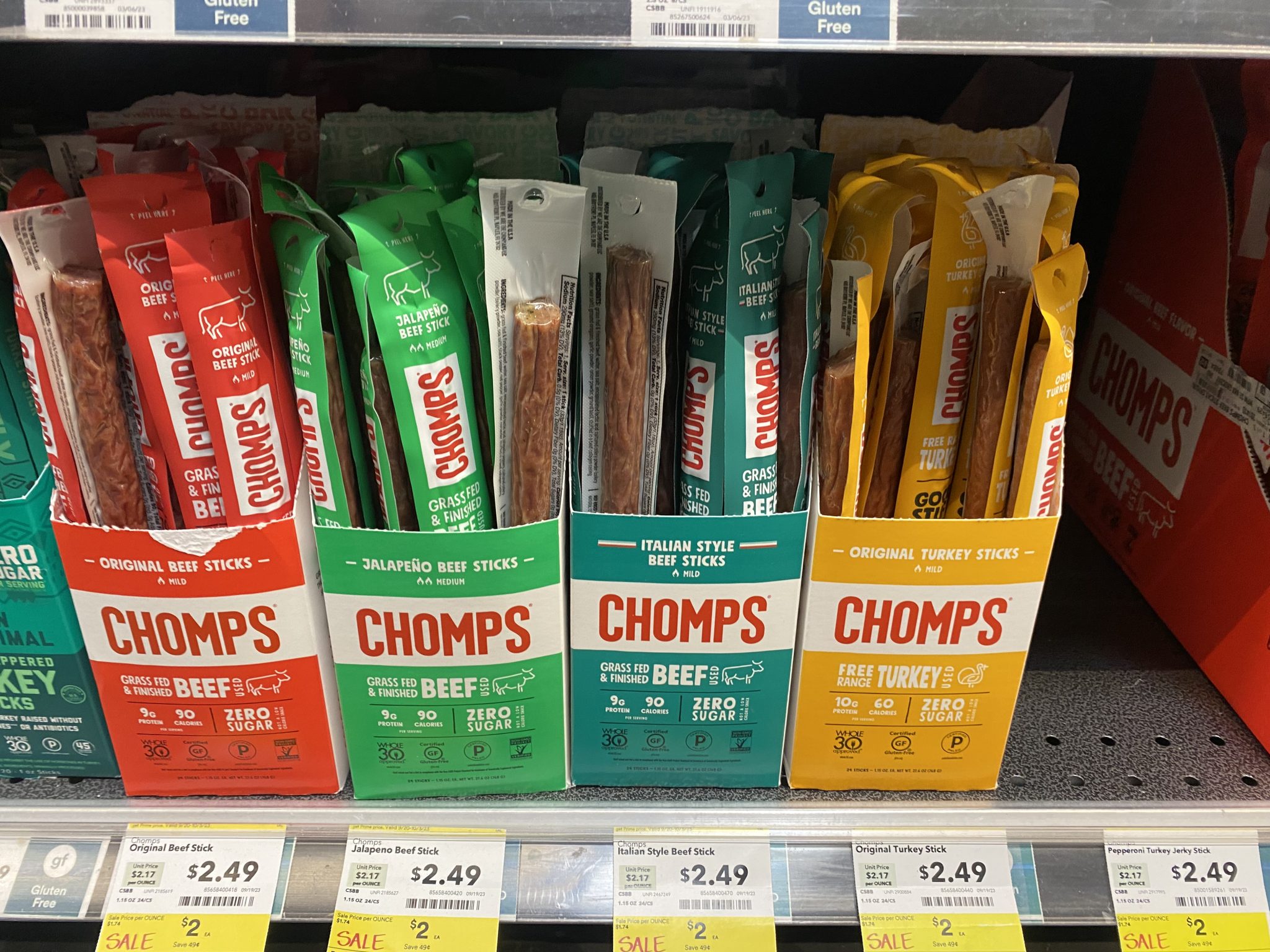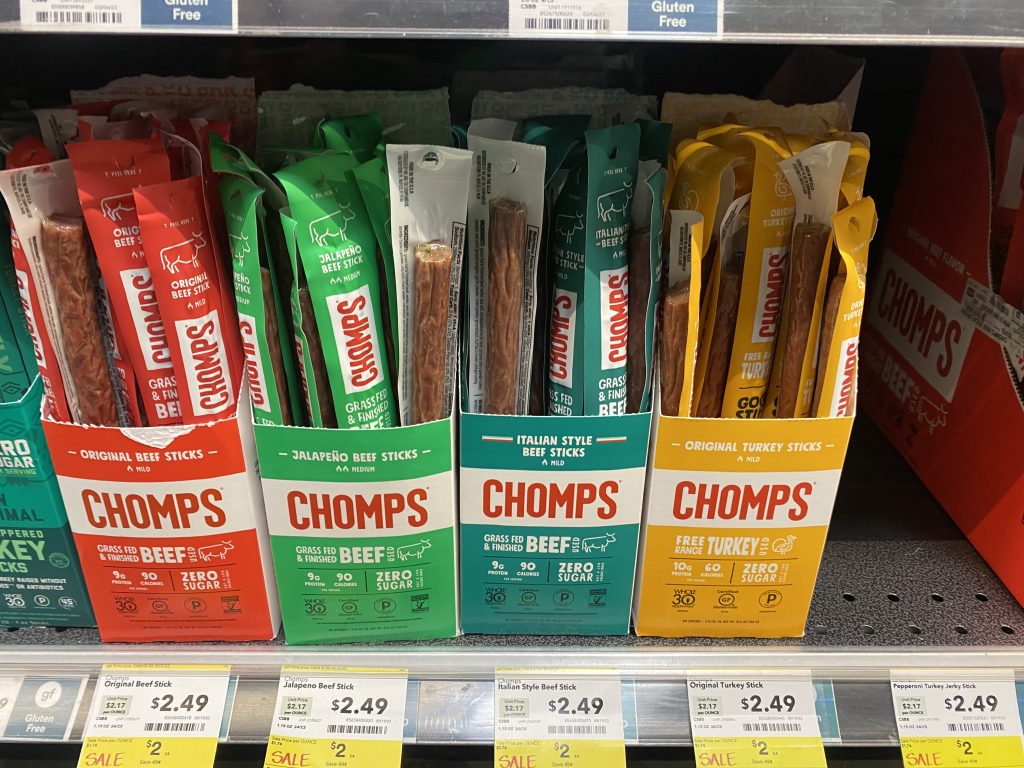 Chomps beef sticks are convenient and delicious snacks made from high-quality beef. They are both low in carbs and Whole 30 compliant and zero sugar.
Sugar-Free Chocolate Chips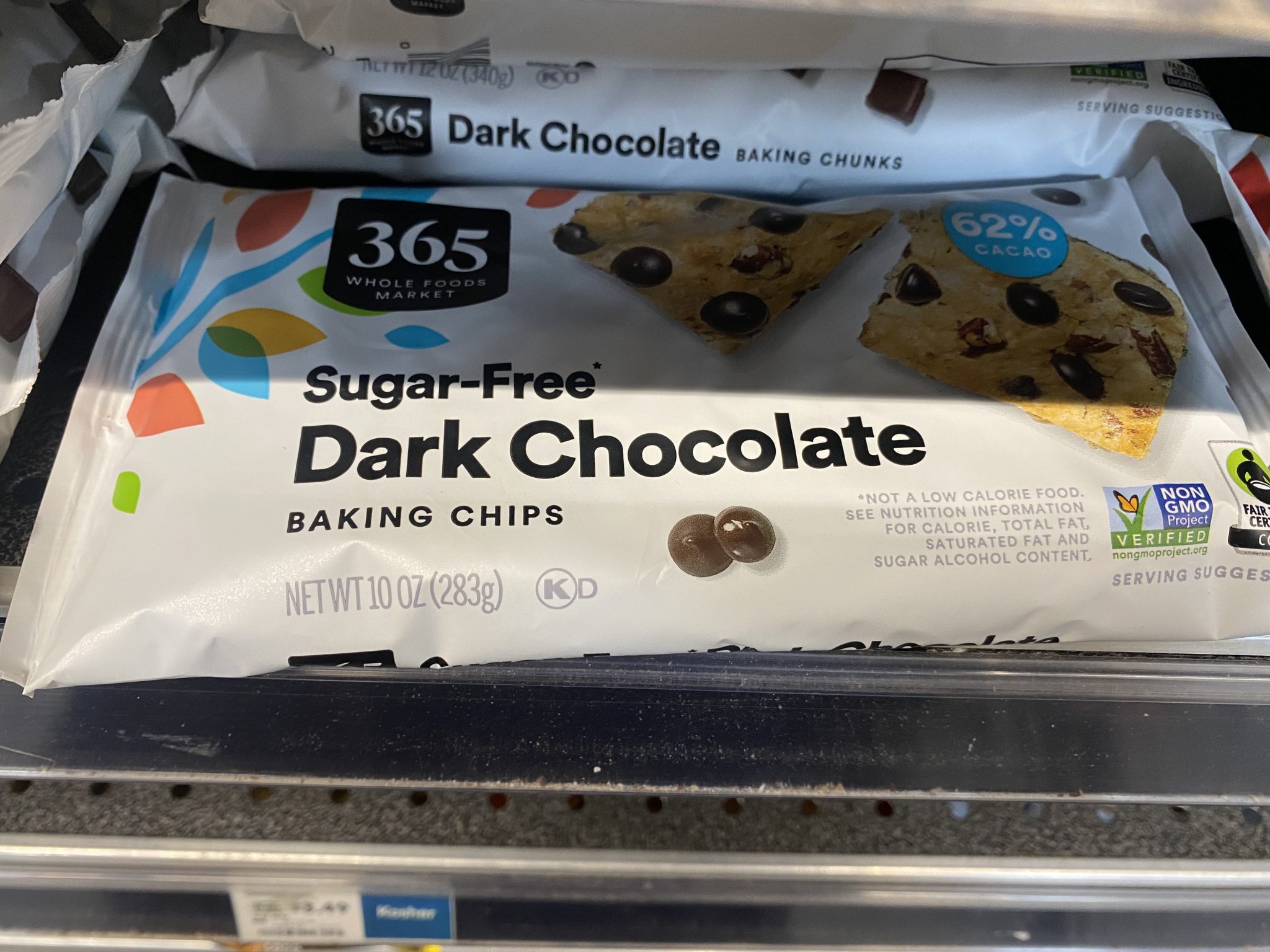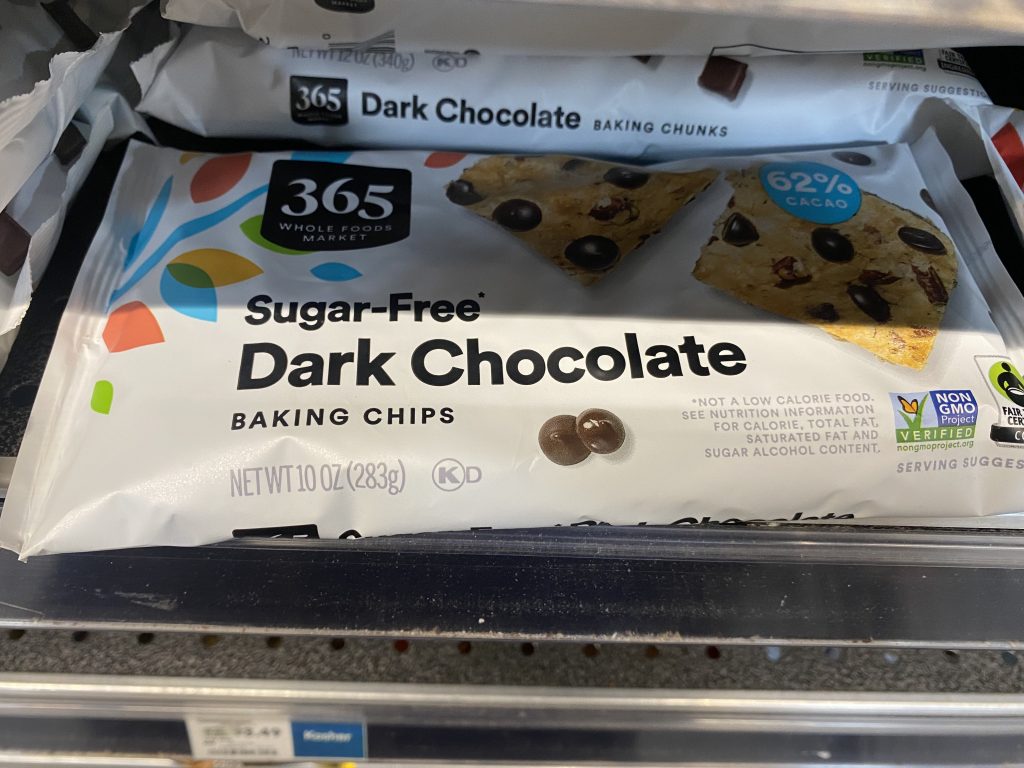 Whole Foods offers its brand of sugar-free dark chocolate chips. These chocolate chips are great for baking and snacking and provide the rich taste of dark chocolate without added sugars.
Miracle Noodles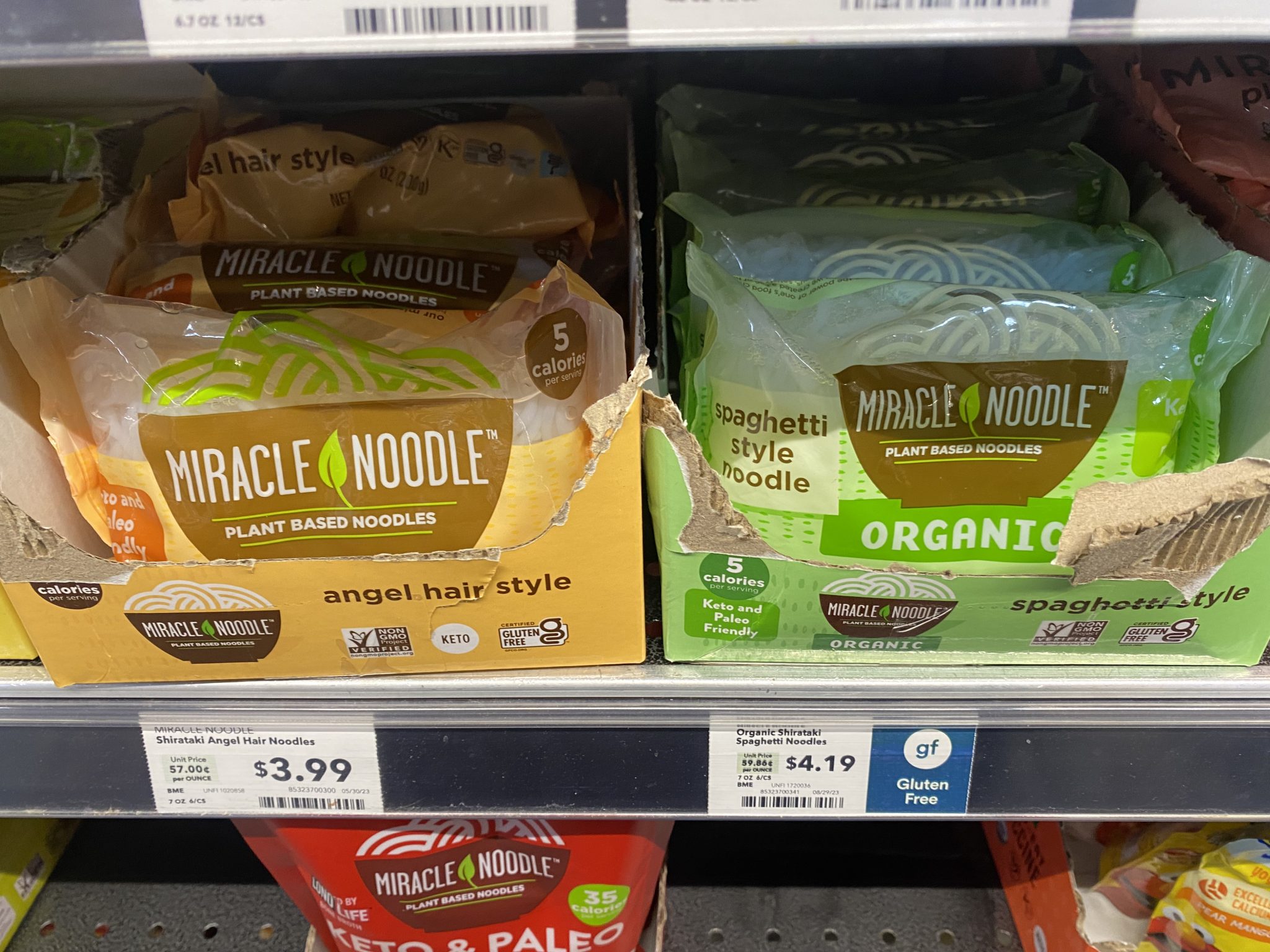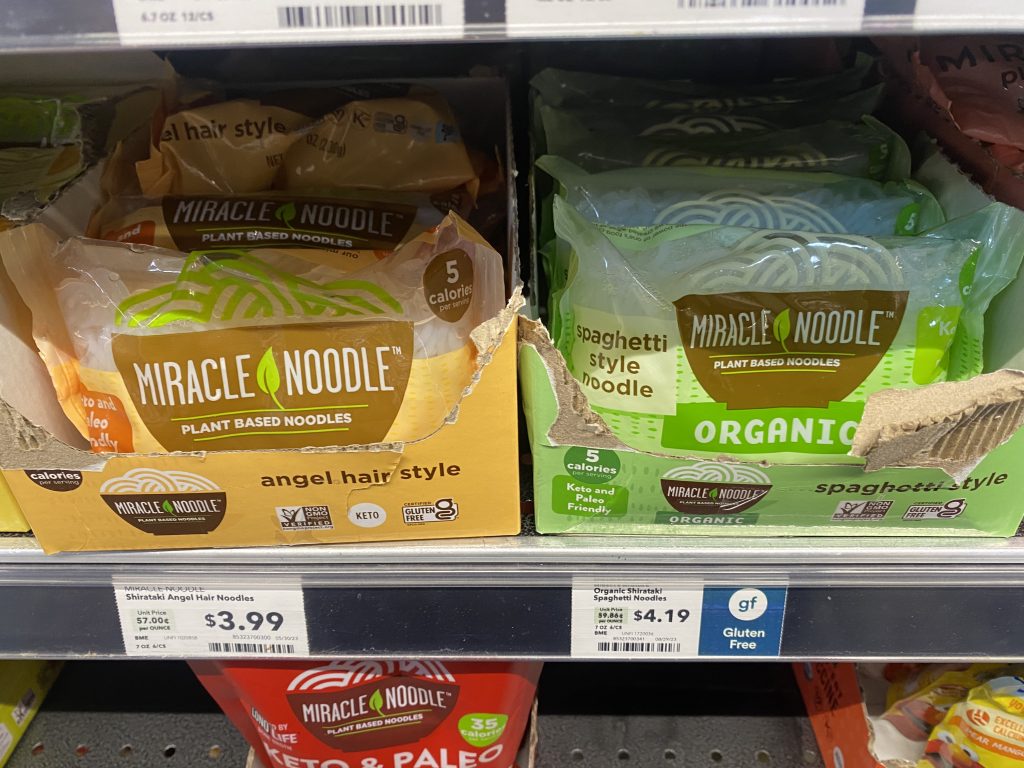 Miracle Noodles are low-carb and gluten-free pasta alternatives made from konjac root. These noodles are incredibly low in calories and carbs, making them popular for those following low-carb or keto diets.
Almond Flour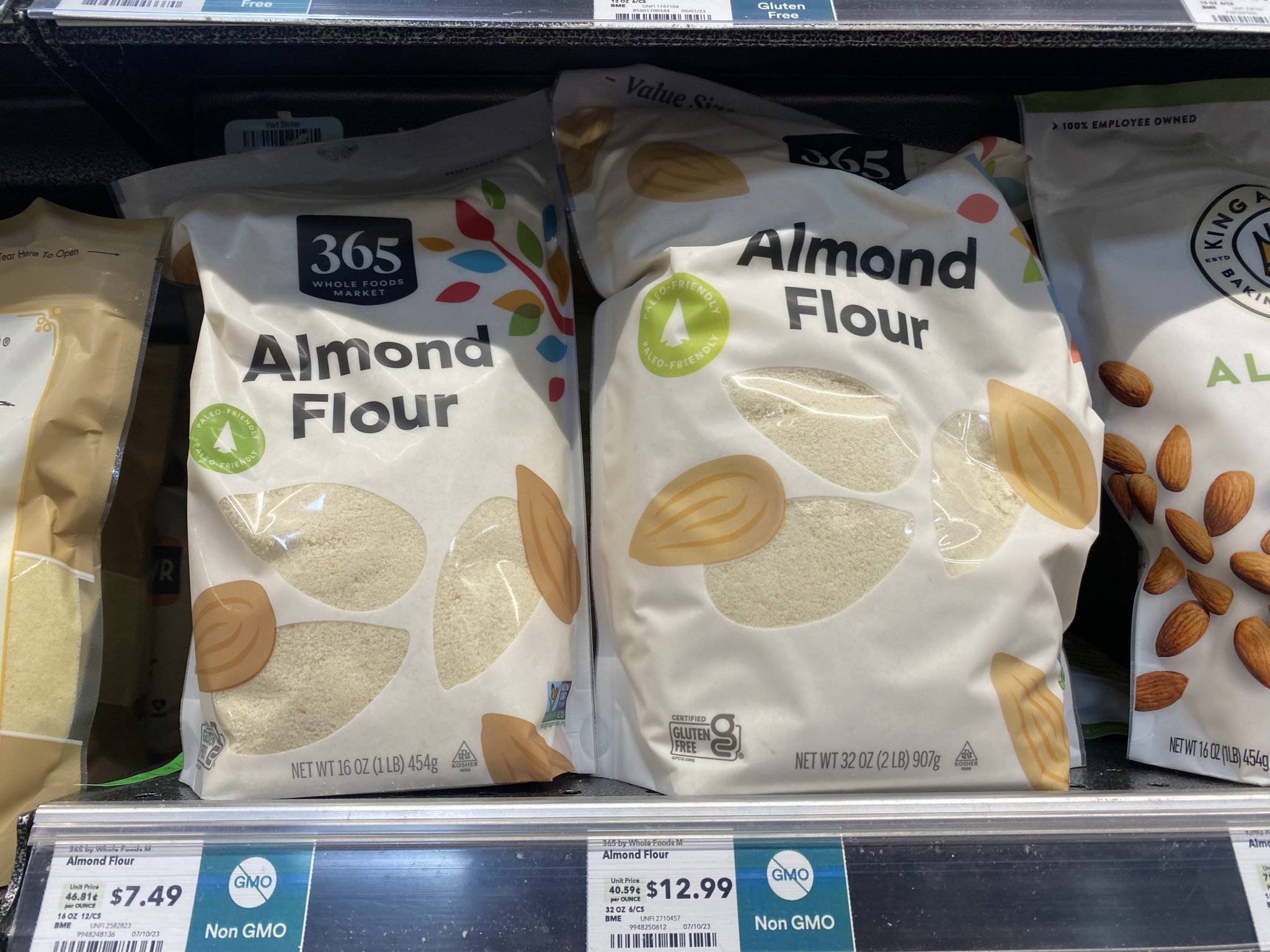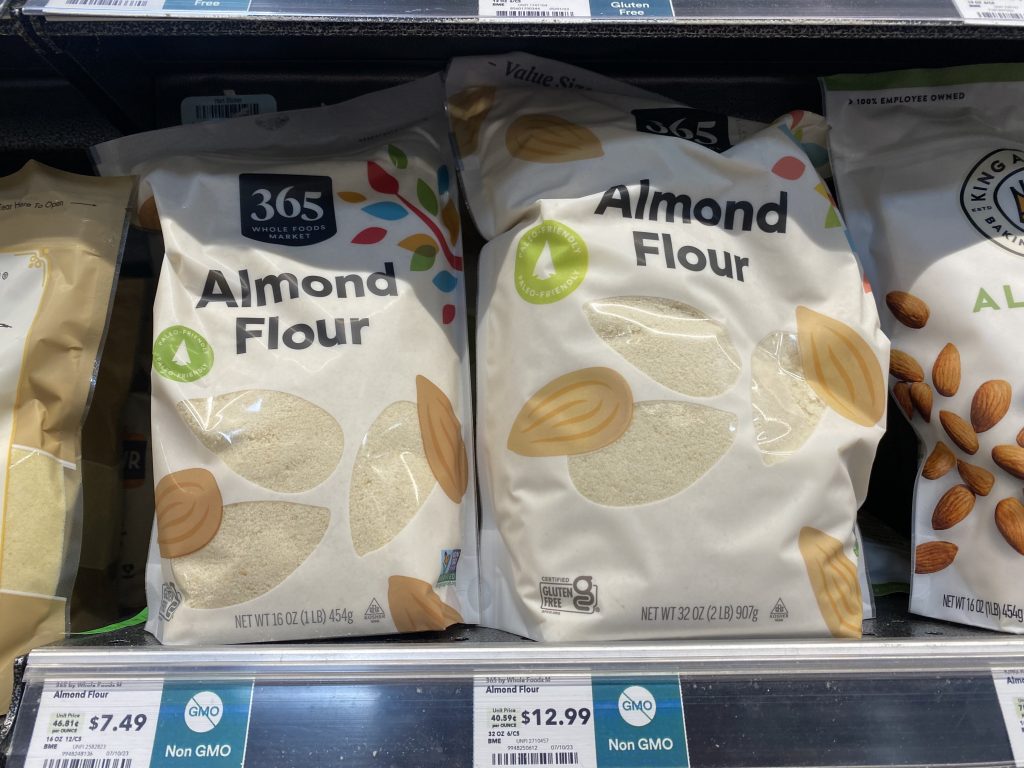 Whole Foods offers its brand of almond flour as a versatile low-carb and gluten-free baking ingredient. Almond flour is great for creating many delicious low-carb recipes, from muffins and pancakes to bread.
Keto Pancake Mix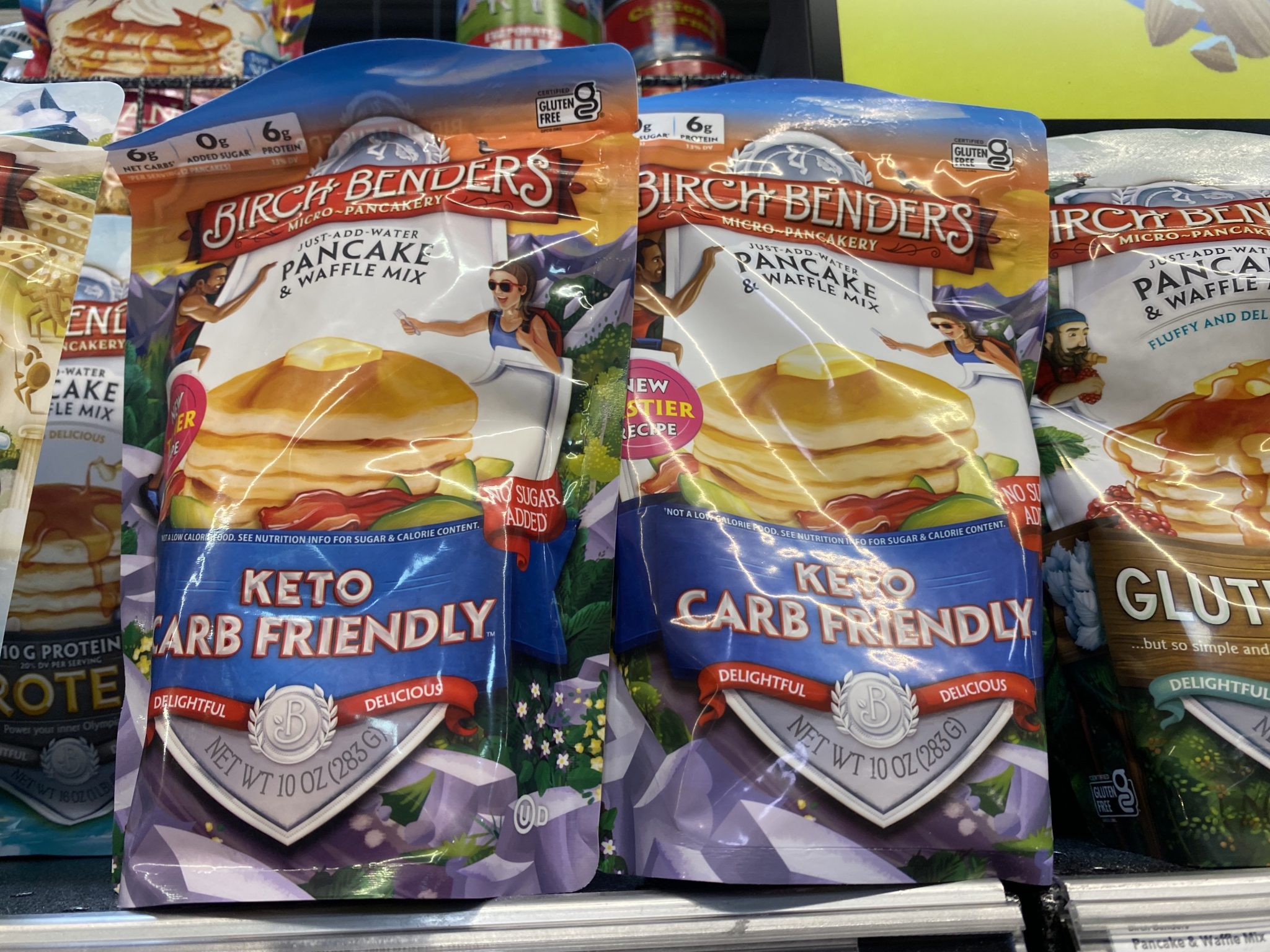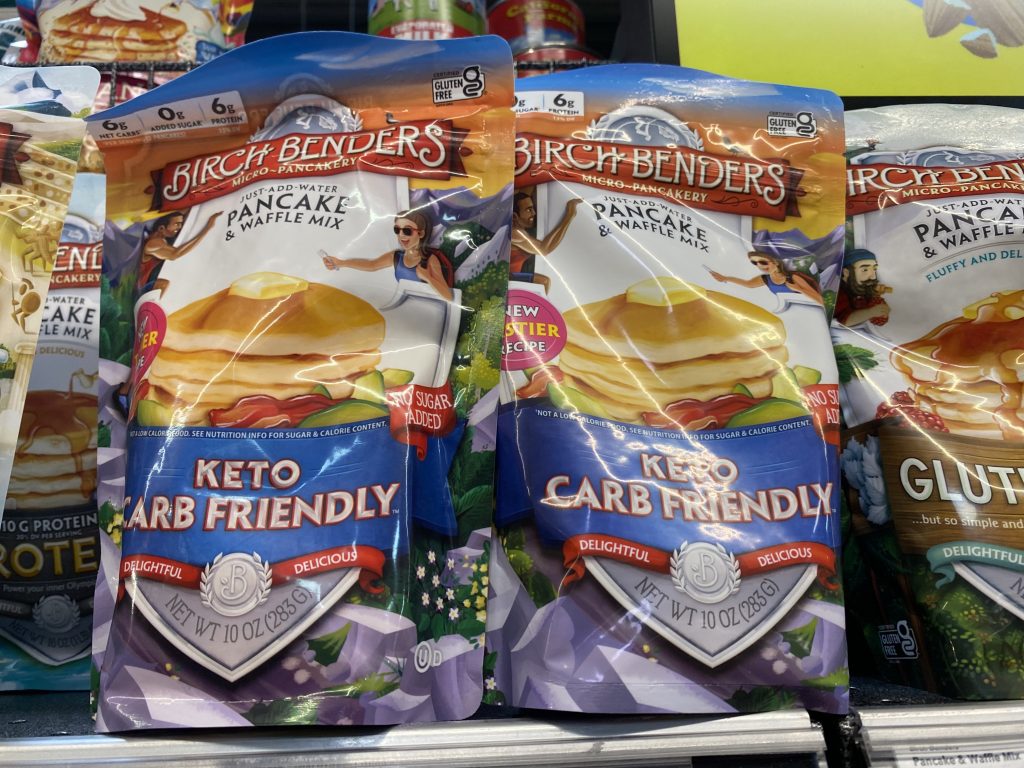 Birch Benders pancake mix is keto-friendly, perfect for low-carb diets. Whip up fluffy pancakes with minimal carbs.
Marinara Sauce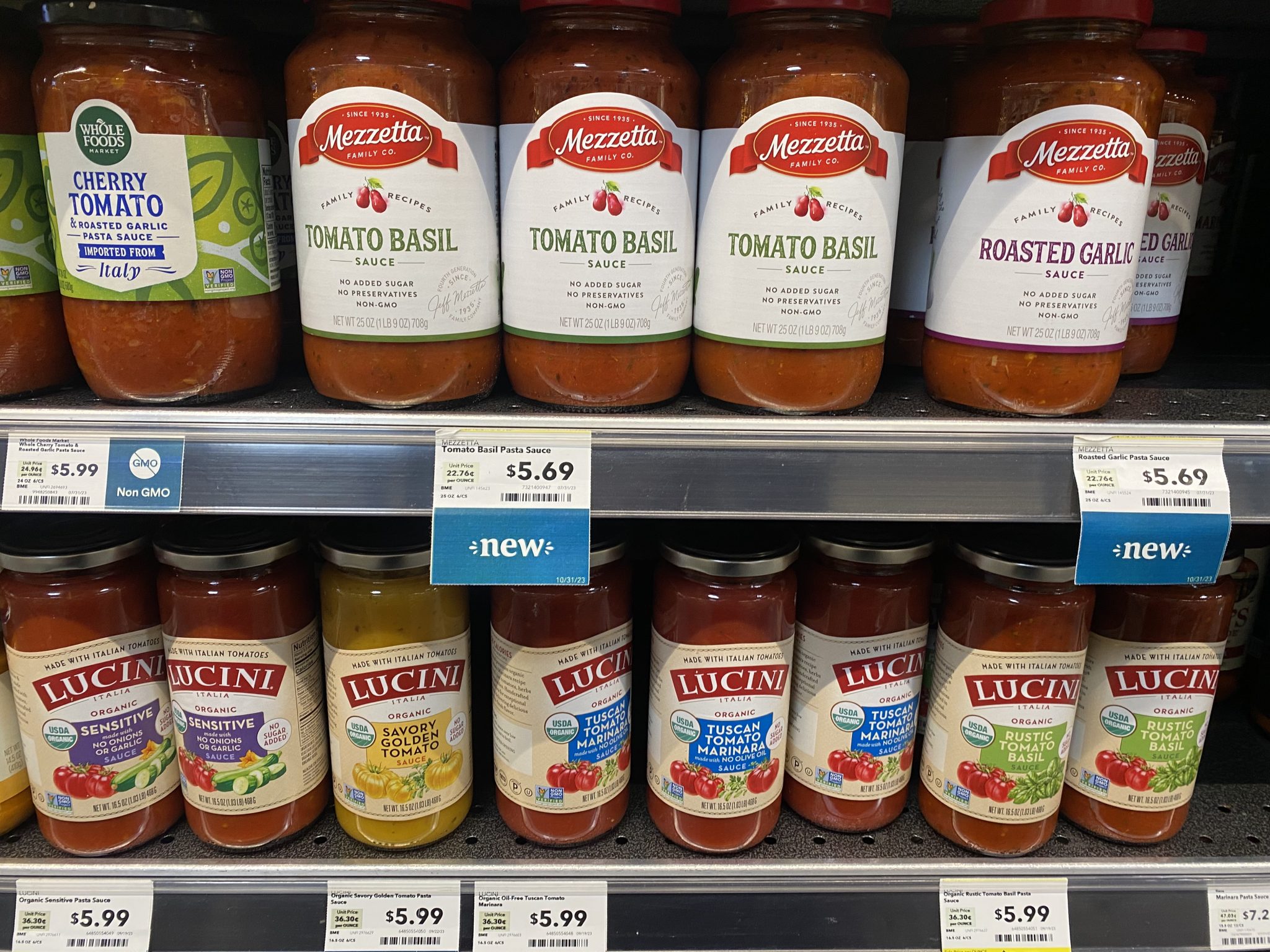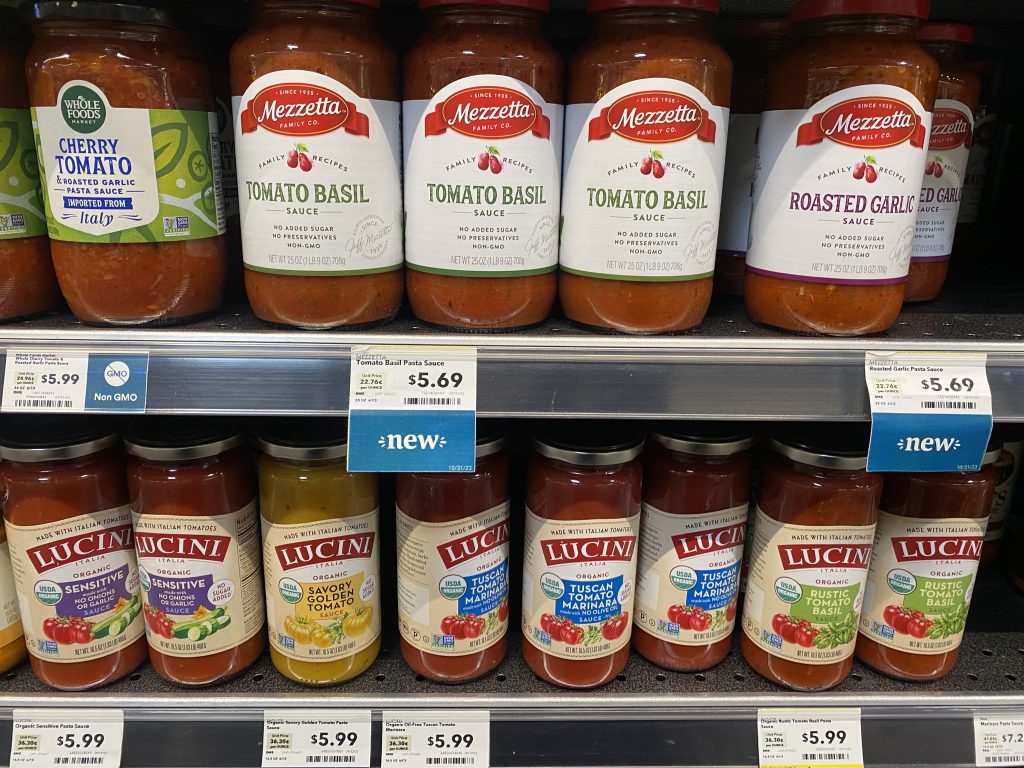 Whole Foods offers marinara sauces made with simple, wholesome ingredients and no added sugars. Use with your favorite pasta alternative for a low-carb option.
Coffee Creamer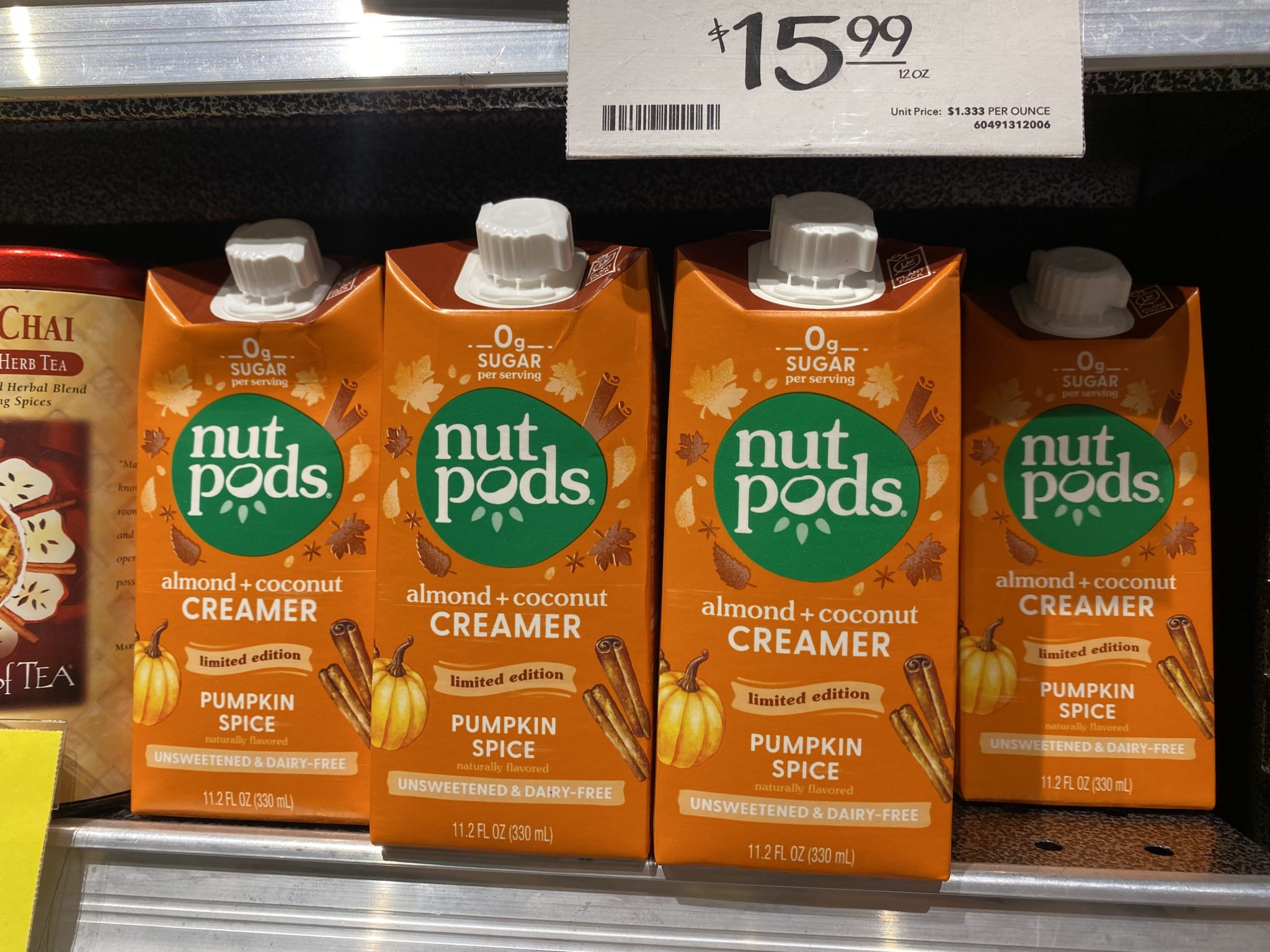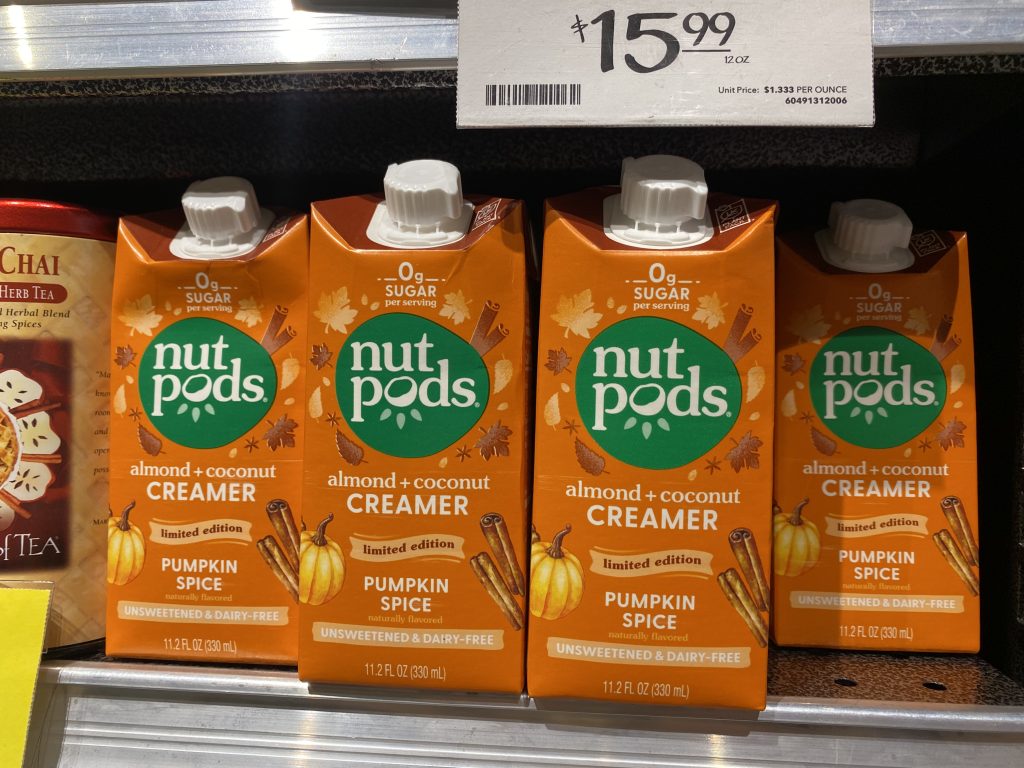 Nutpods creamer is a dairy-free and low-carb option for coffee or tea. It adds delicious creaminess without extra carbs.
Salad Dressing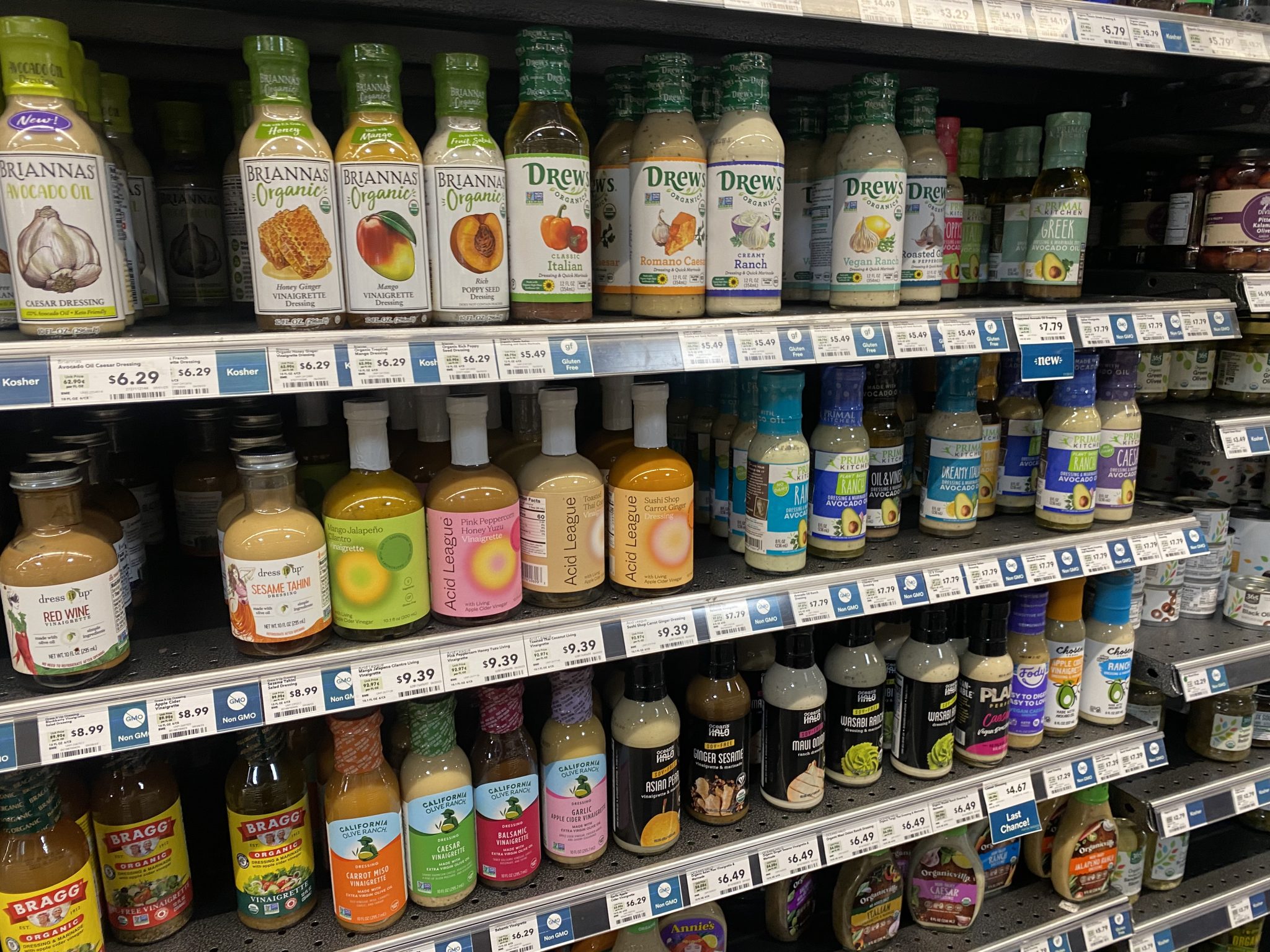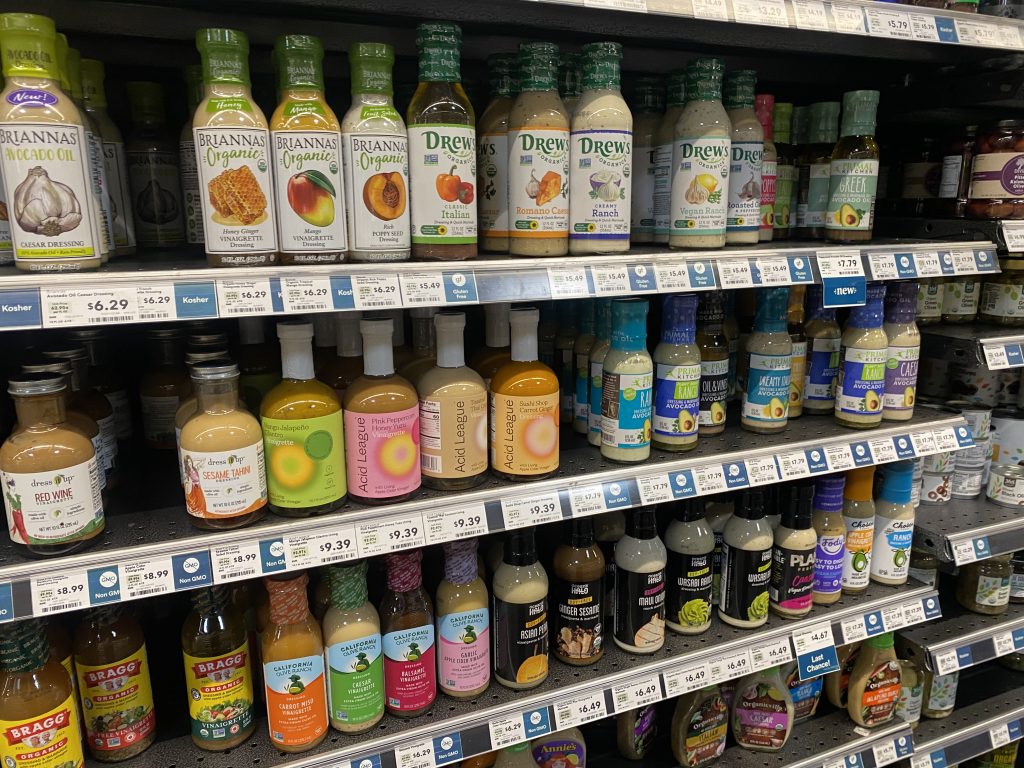 Whole Foods offers a variety of organic salad dressings that are low in carbohydrates. These dressings are perfect for adding flavor to your salads without loading up on carbs.
Hot Bar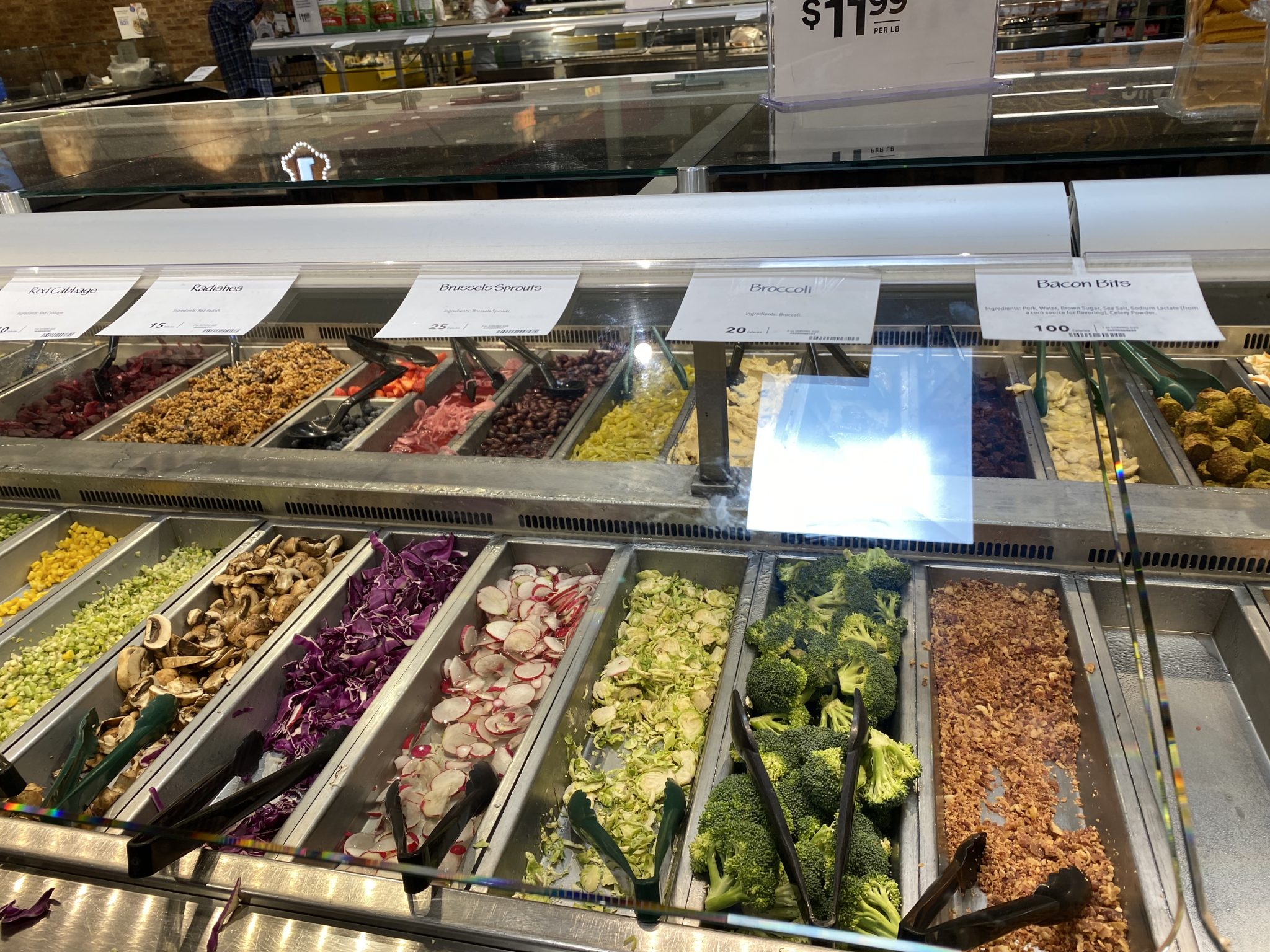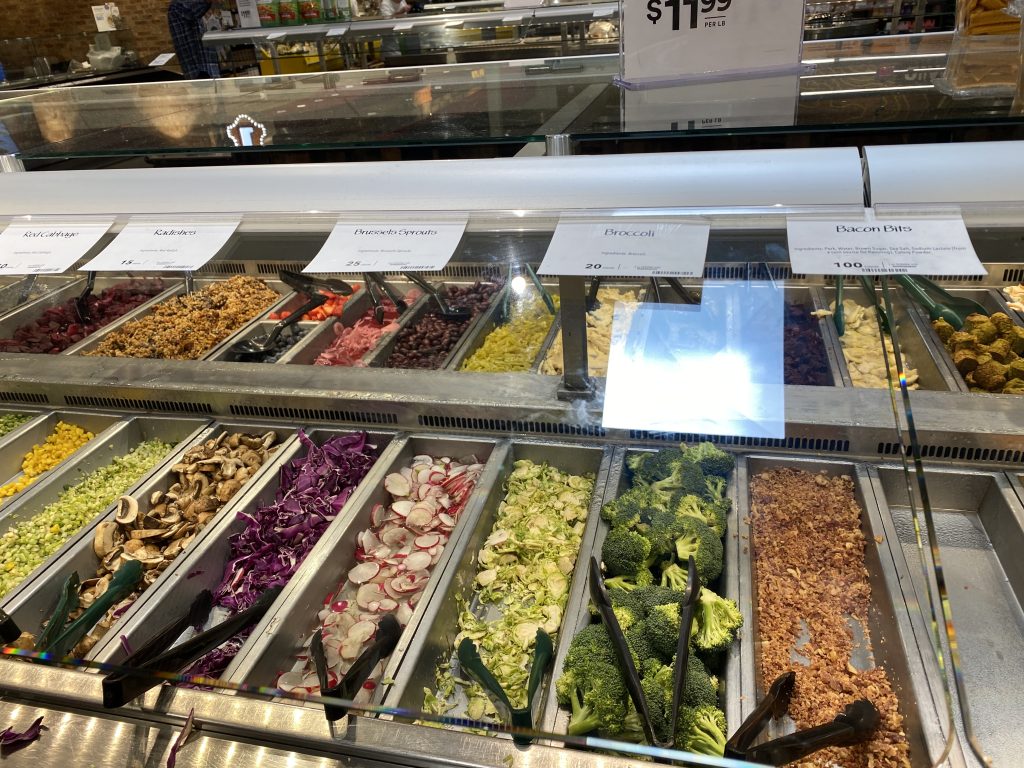 Whole Foods offers a convenient hot and salad bar to build your meal. Choose from a variety of fresh ingredients, including vegetables, proteins, and salads. It's an excellent option for those looking for a customized low-carb meal.
Protein Bars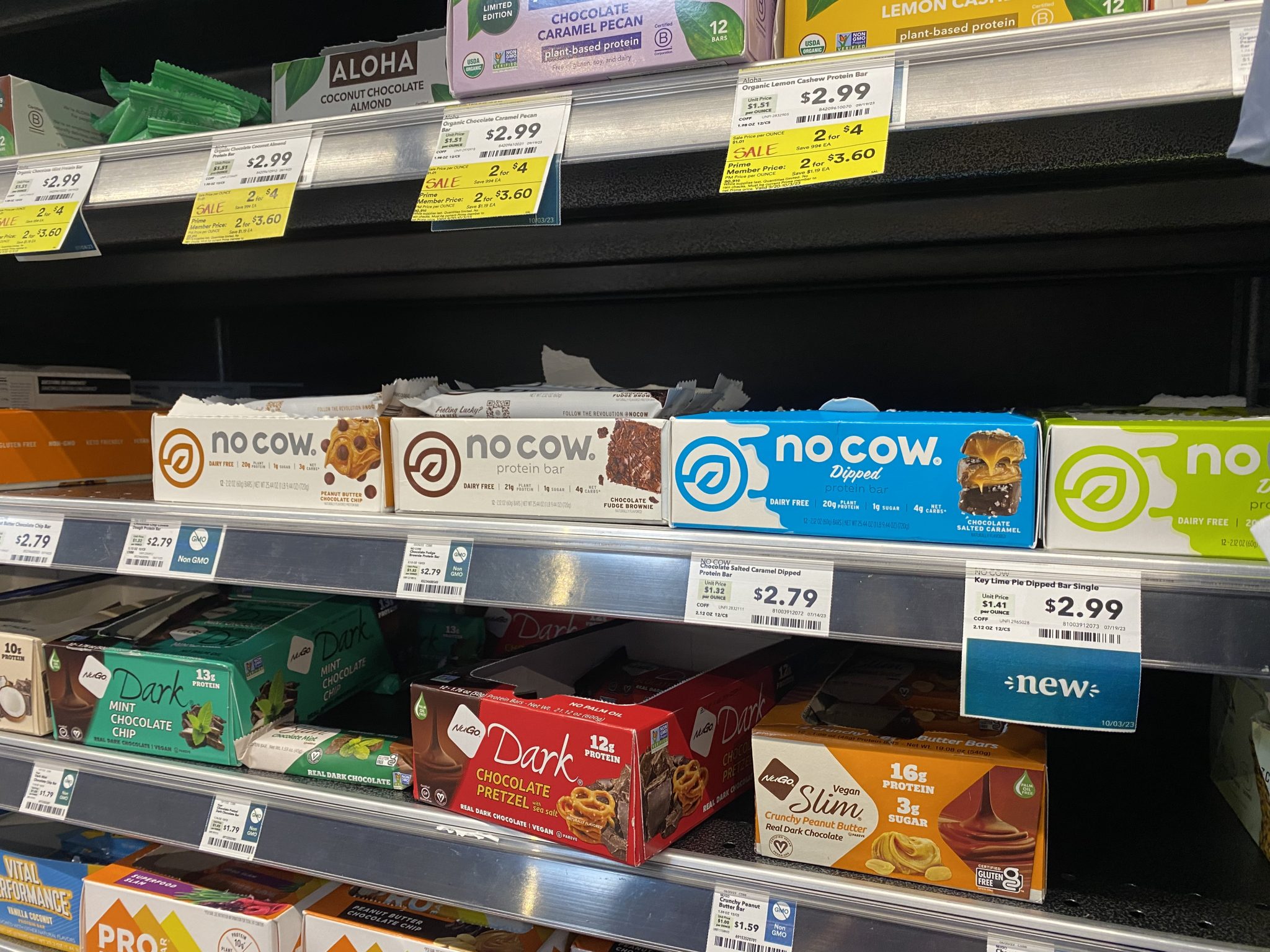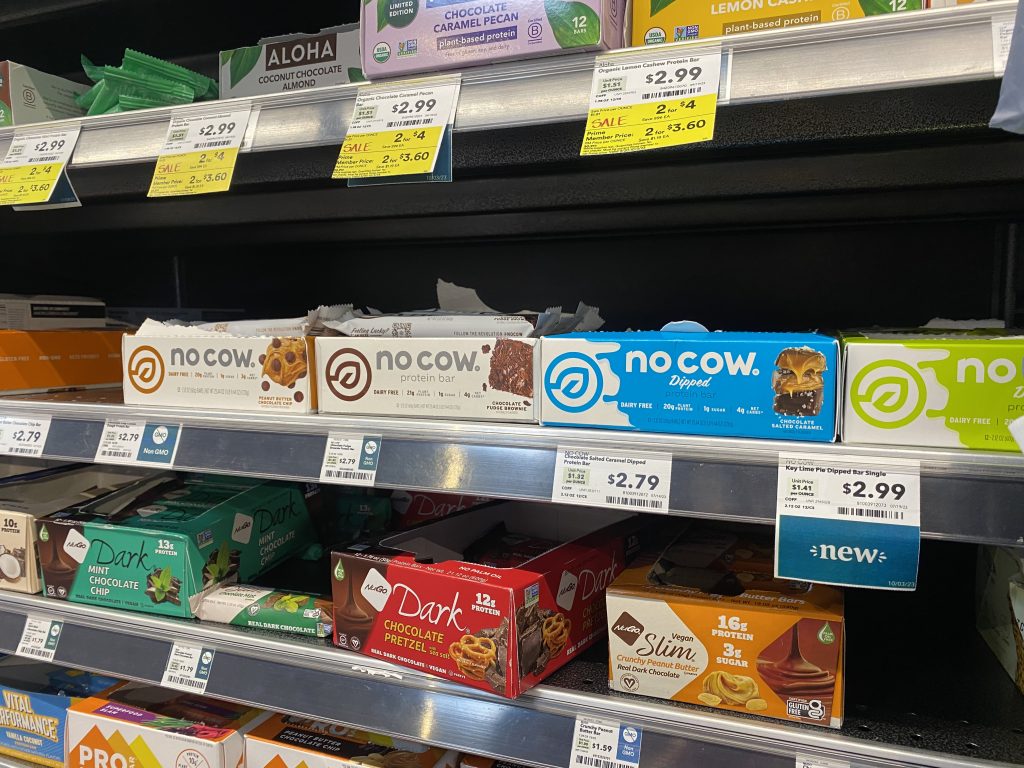 Whole Foods offers a diverse selection of protein bars. These convenient snacks come in various flavors and brands, providing a good source of protein to suit your needs.
Rotisserie Chicken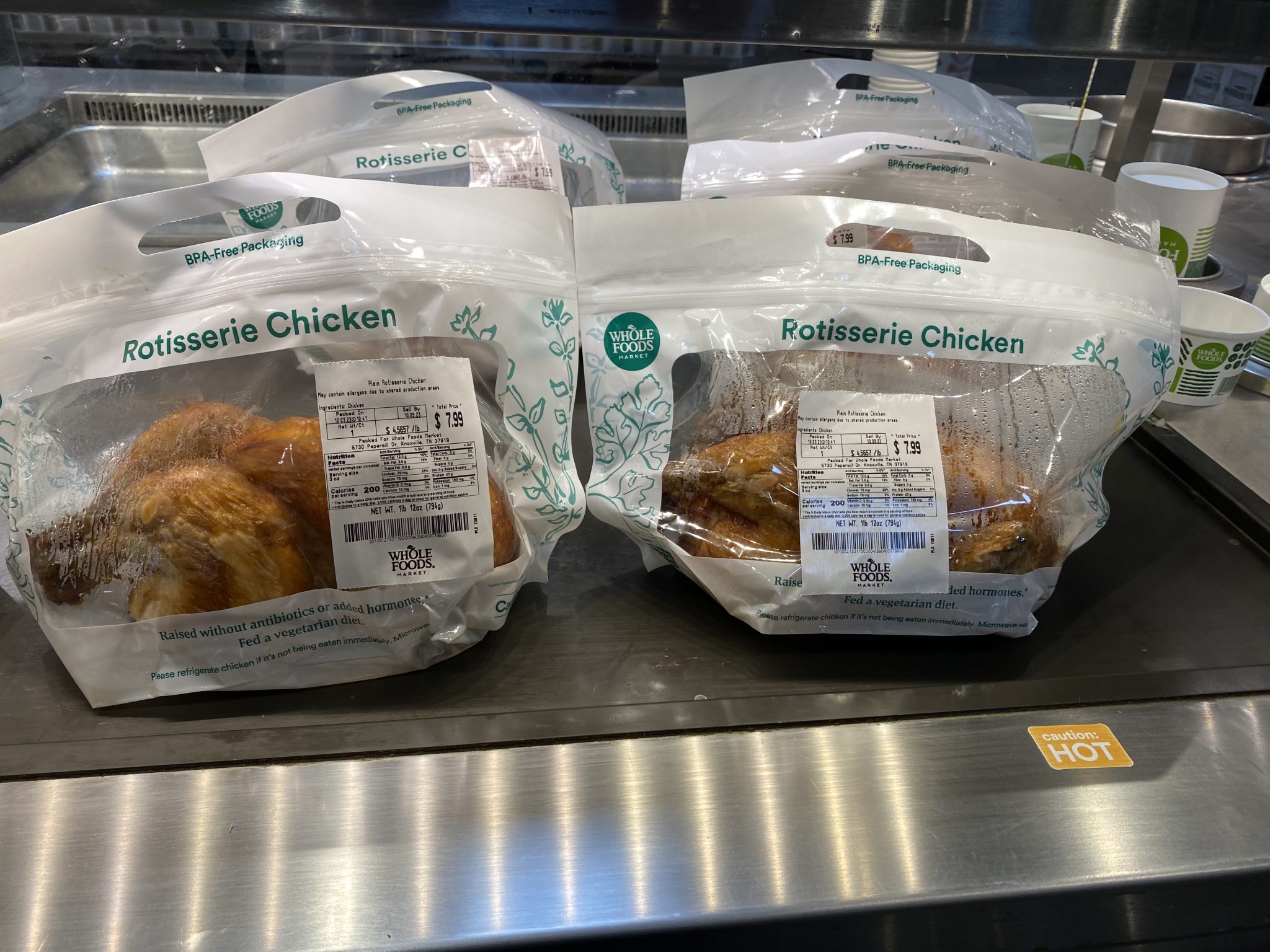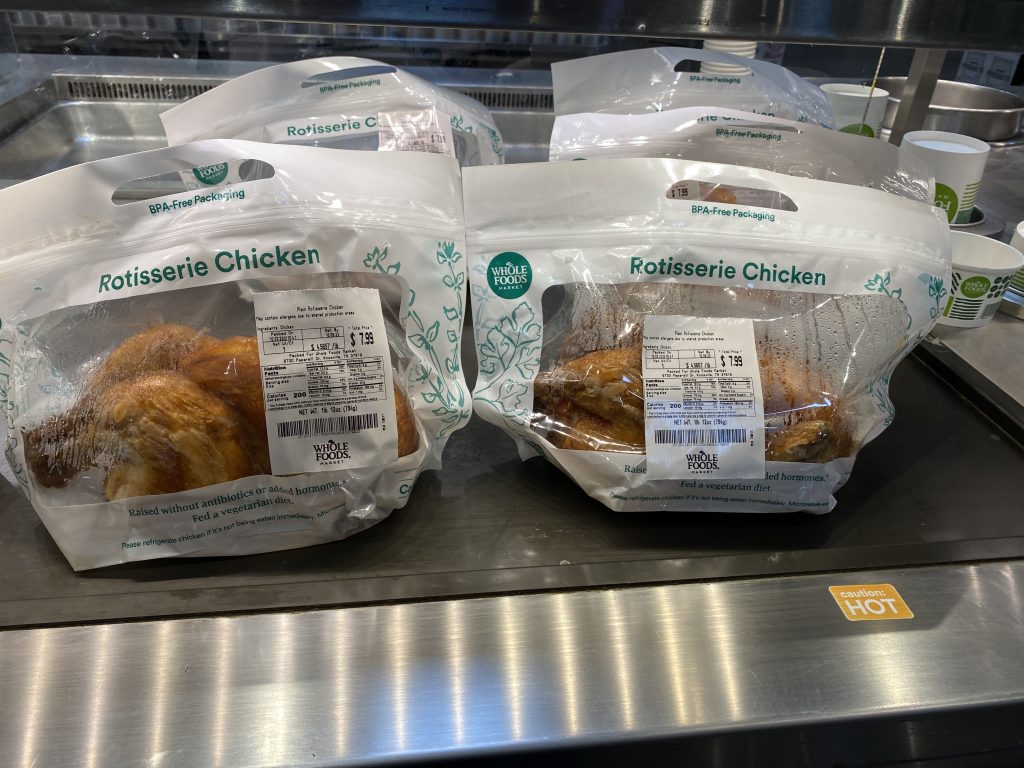 Rotisserie chicken is a delicious and ready-made low-carb option at Whole Foods. It's a flavorful and convenient choice for a quick and satisfying meal.
Bone Broth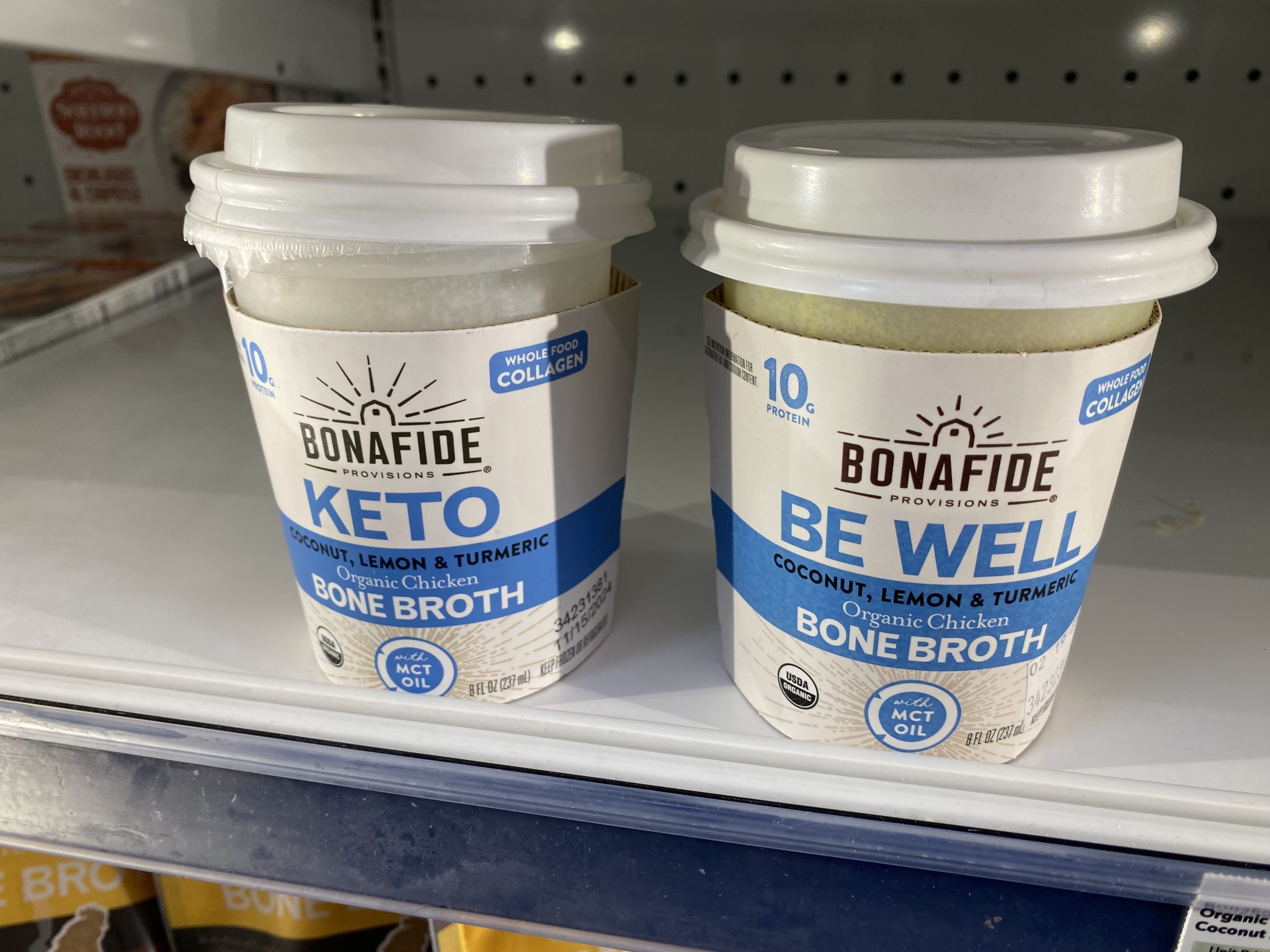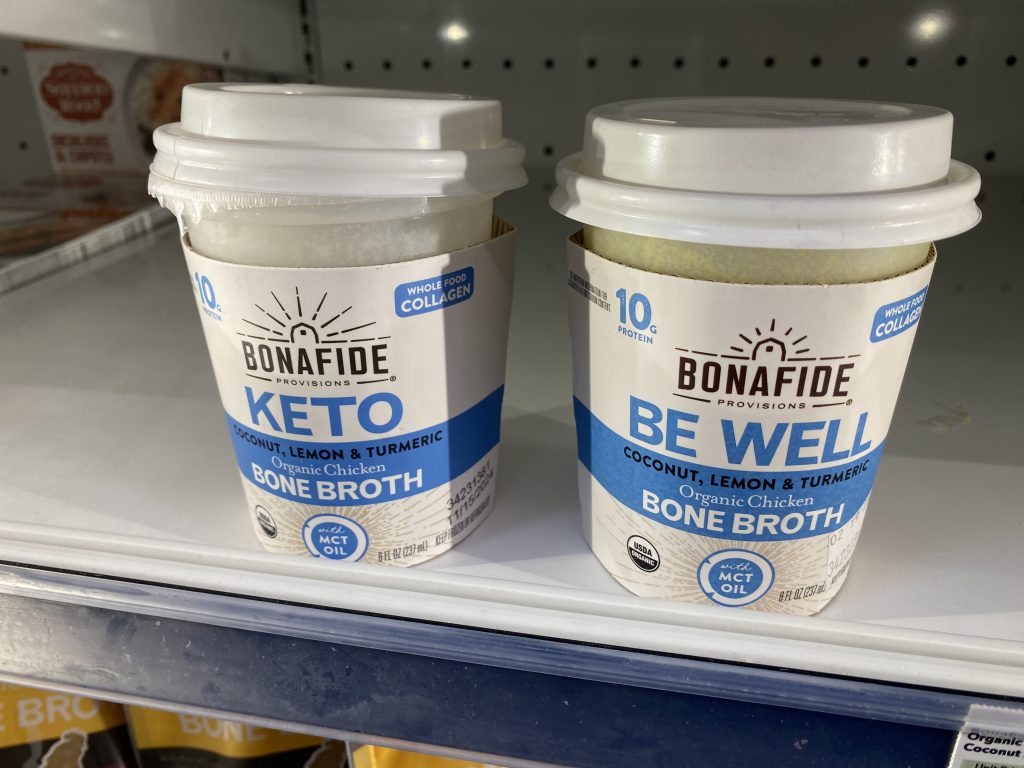 Bonafide Bone Broth is a nourishing and wholesome broth made from simmering real bones, herbs, and vegetables. It's a nutrient-rich option perfect for sipping or using as a base for soups and recipes.
Deli Meats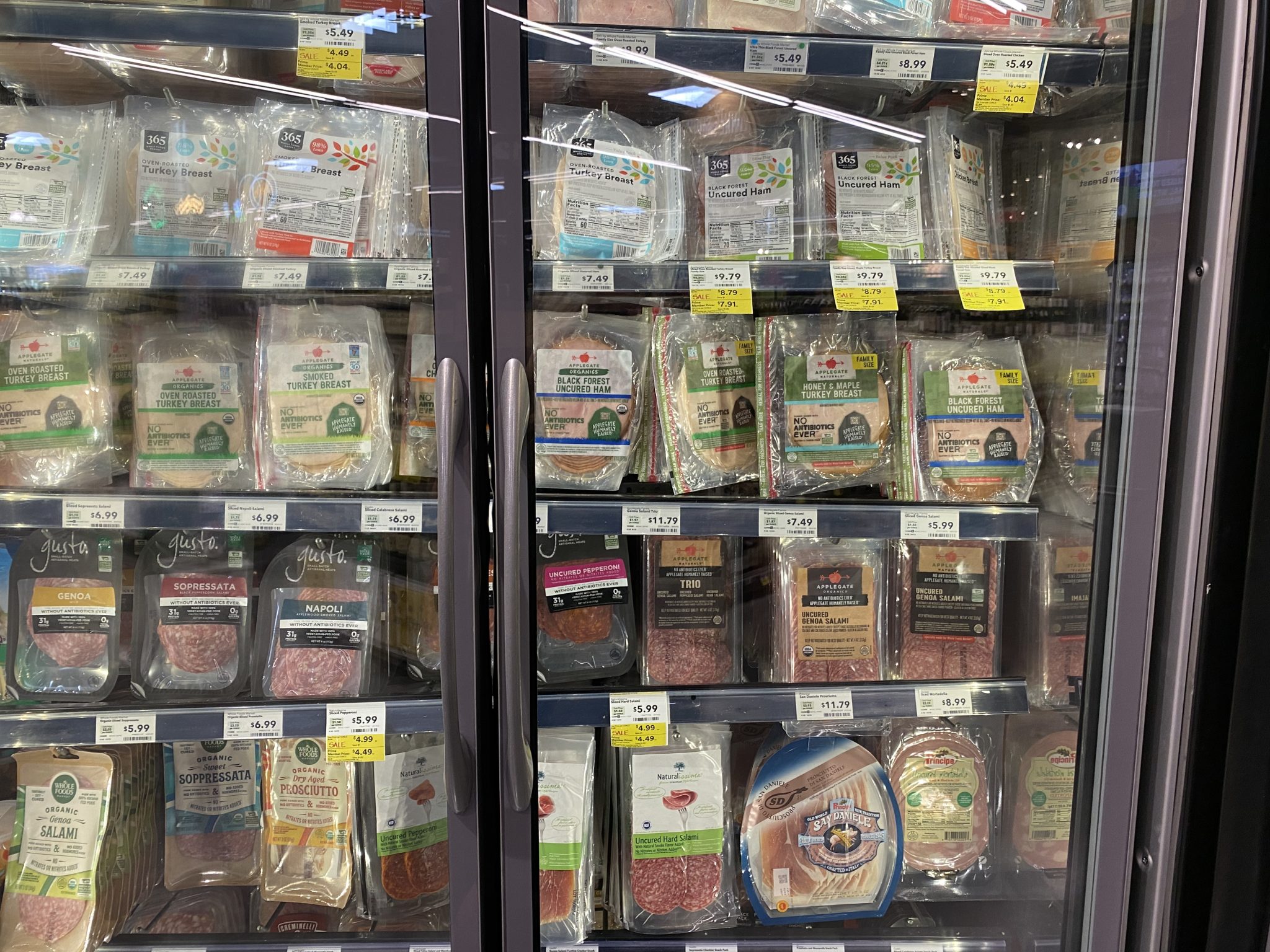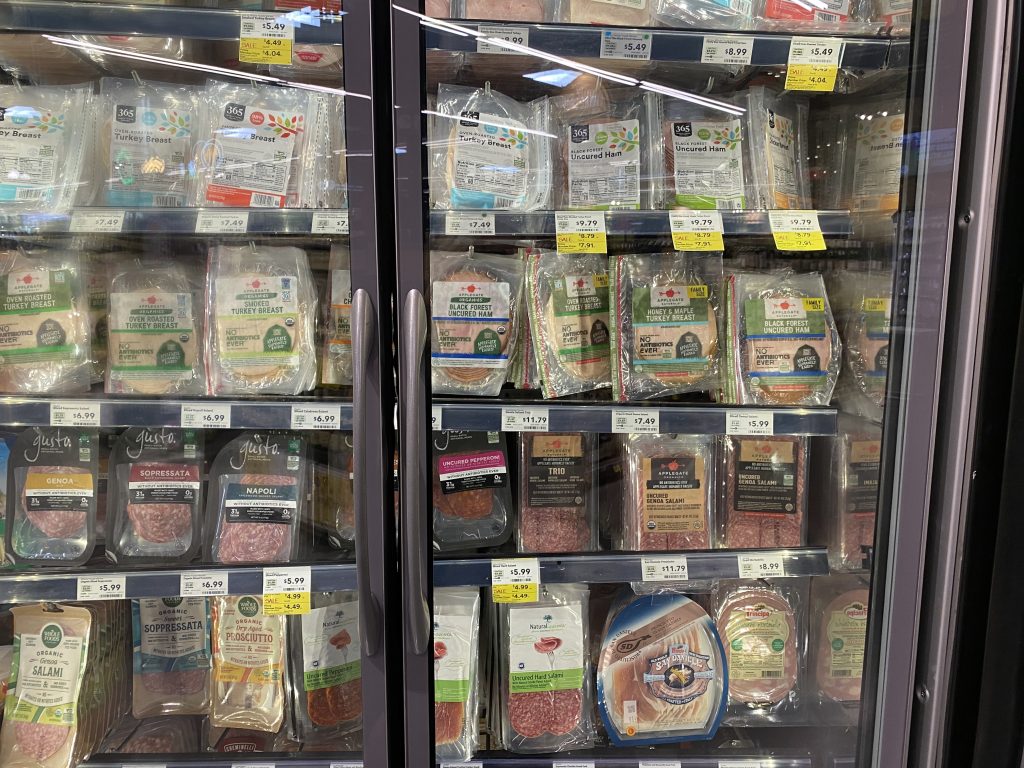 Whole Foods offers various uncured deli meats free from artificial curing agents like nitrates or nitrites. These meats are perfect for sandwiches, wraps, or snacks and provide a savory taste without artificial preservatives.
Sparkling Water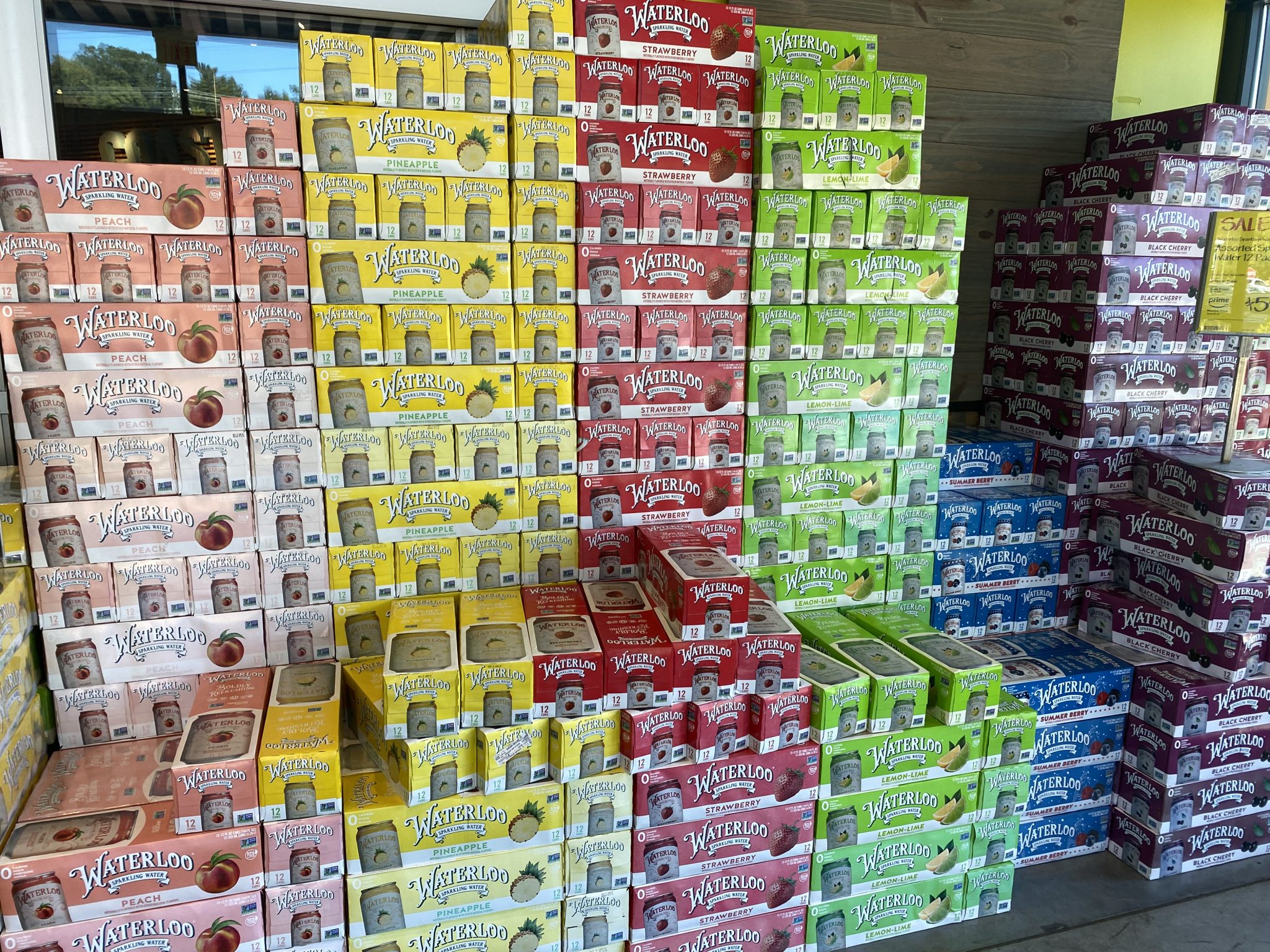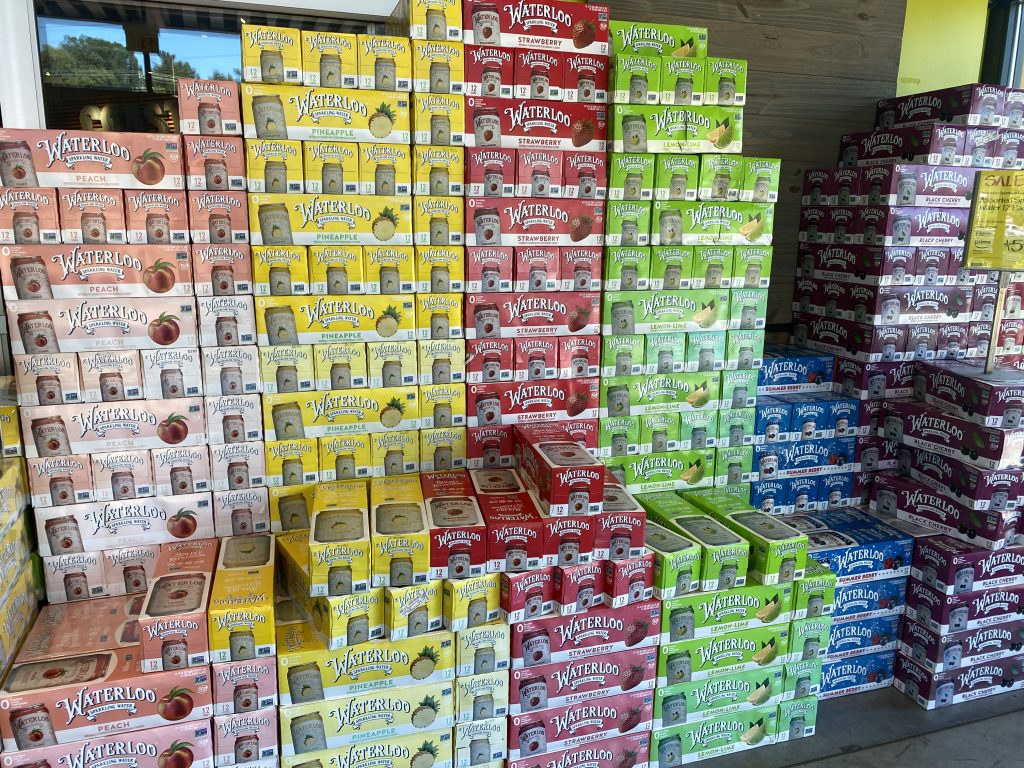 Whole Foods has a wide range of zero-sugar sparkling water flavors to suit everyone's taste.
Trader Joe's Low Carb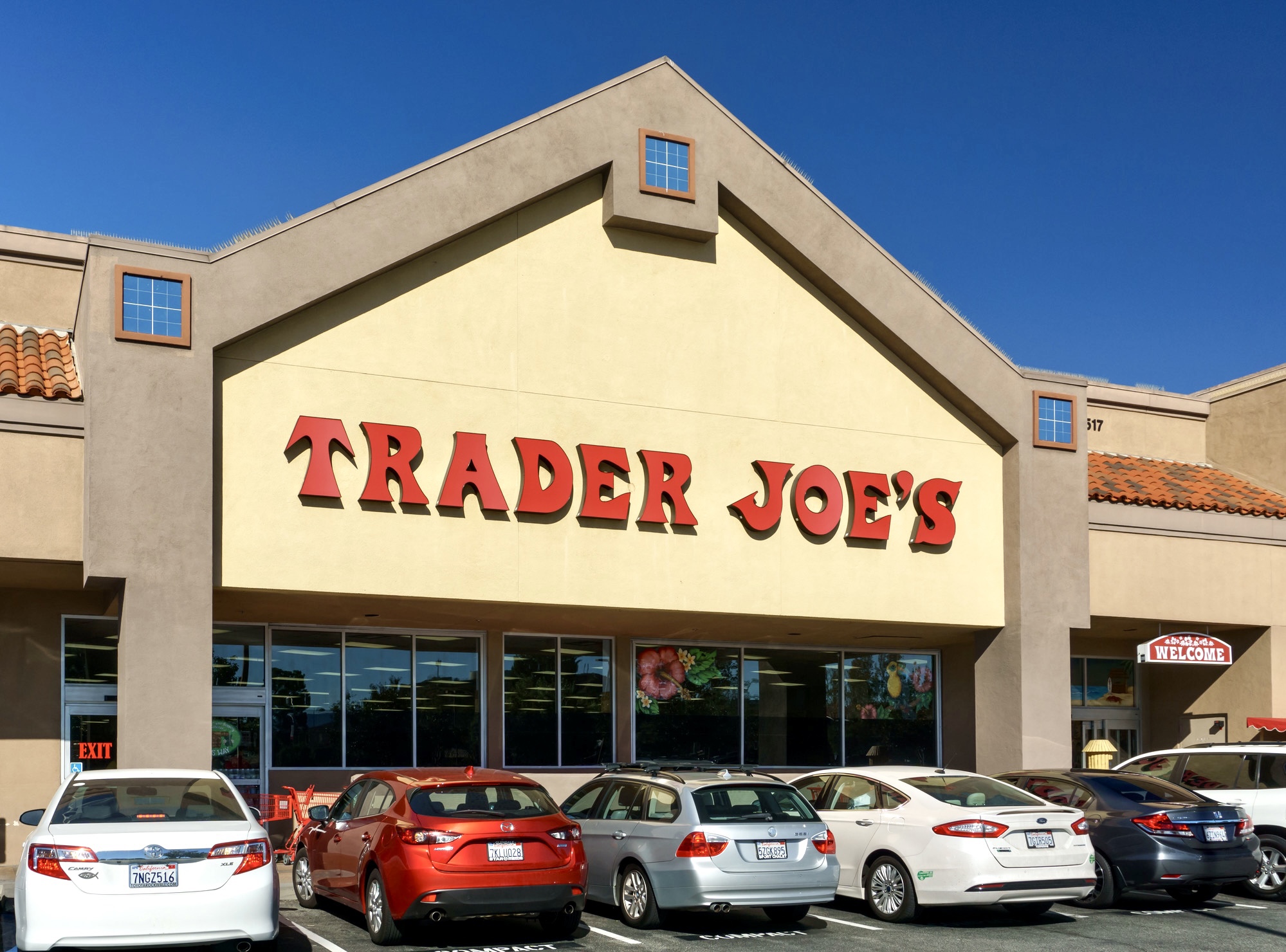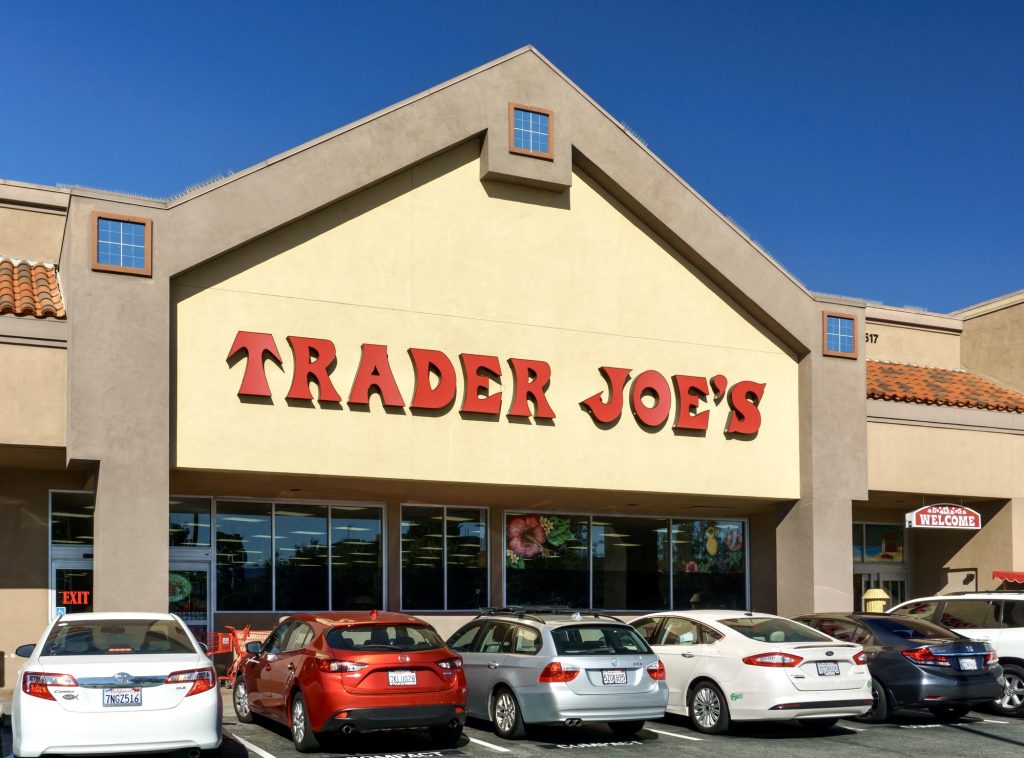 27 Amazing Low Carb and Keto Finds at Trader Joe's
Costco Low Carb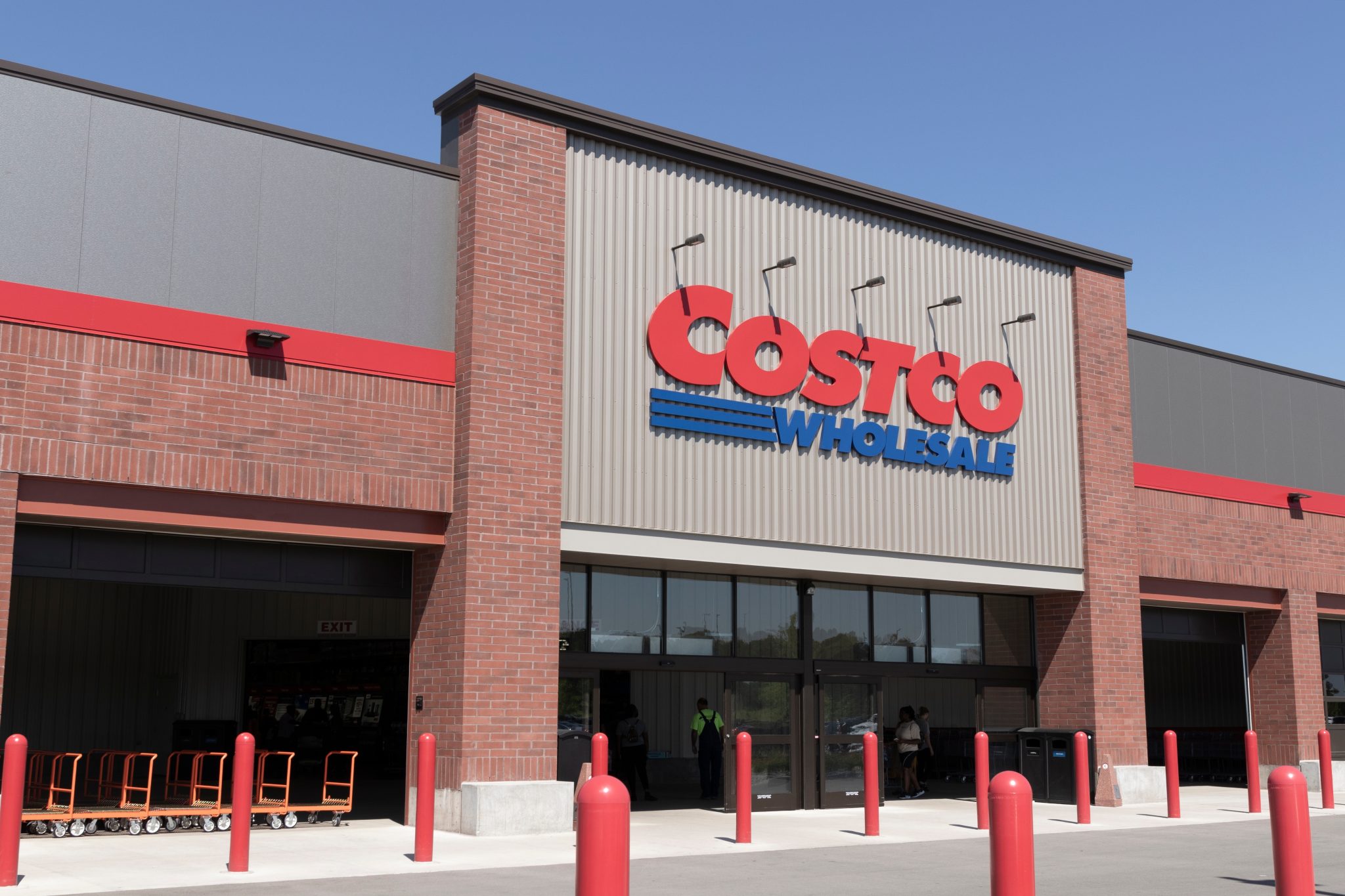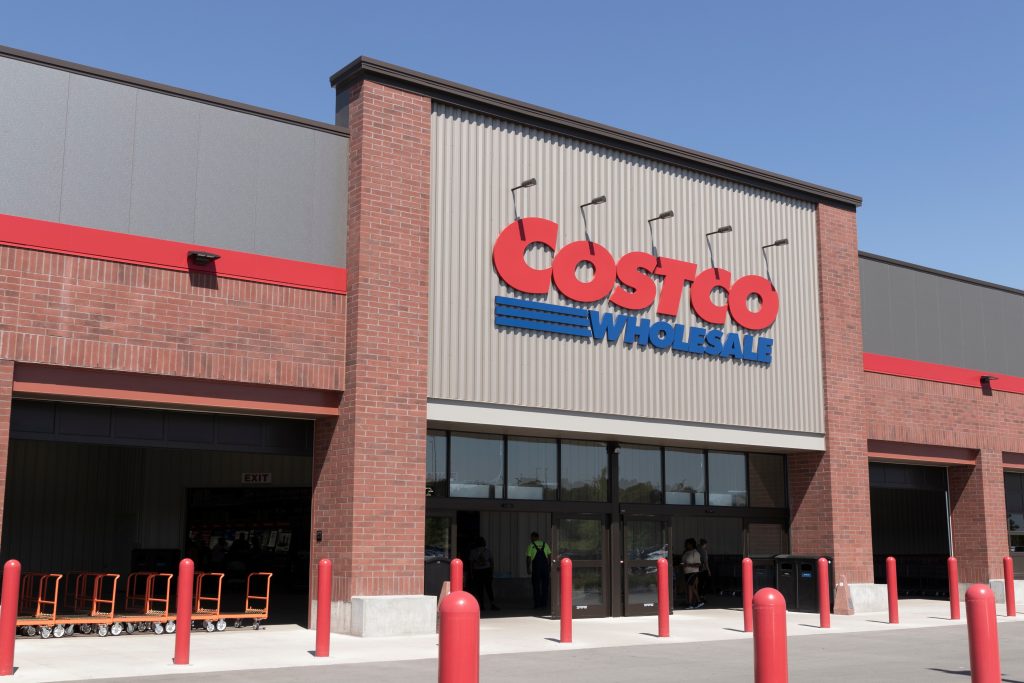 Over 50 Fantastic Low Carb and Keto Finds at Costco
ALDI Low Carb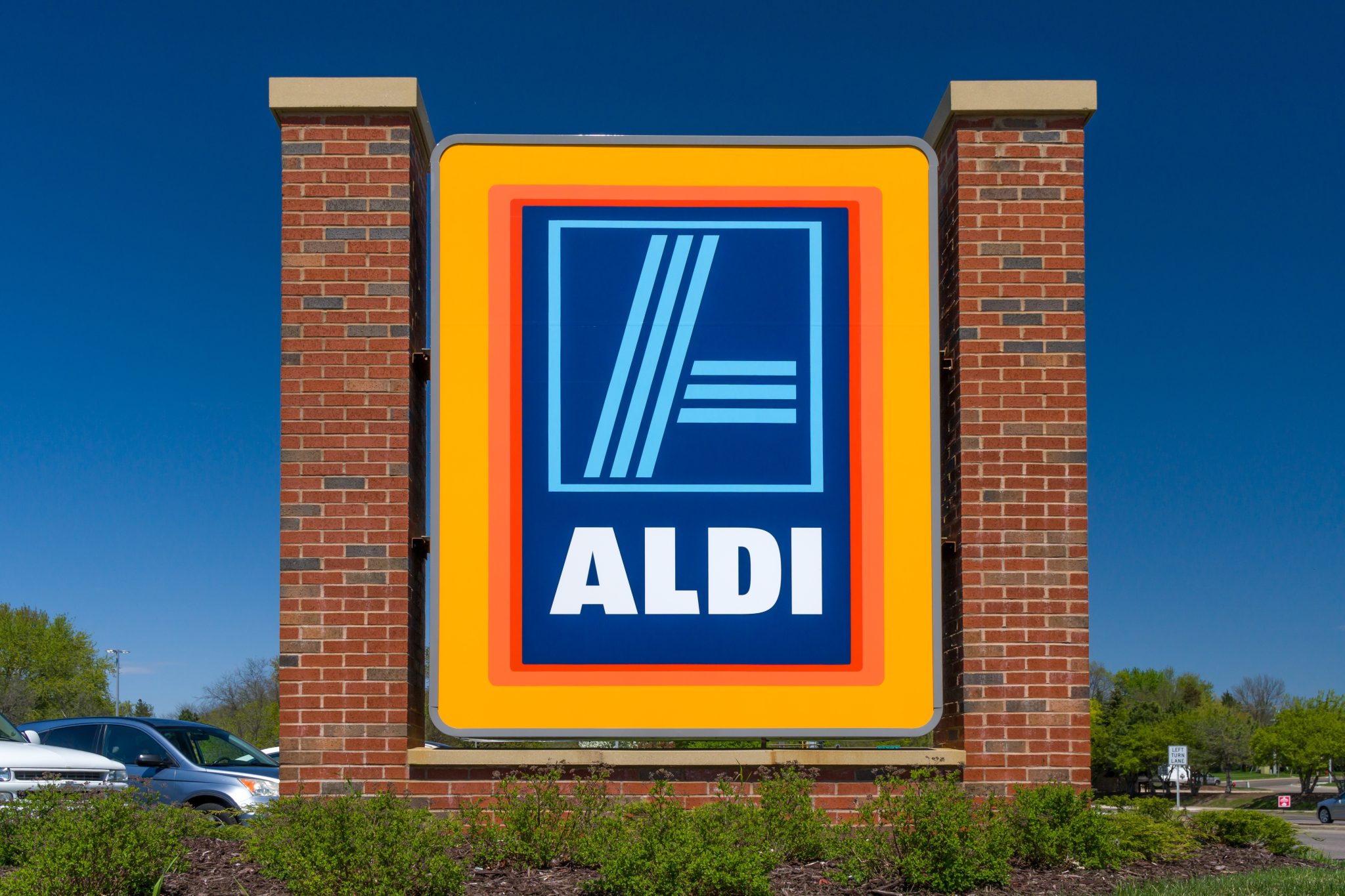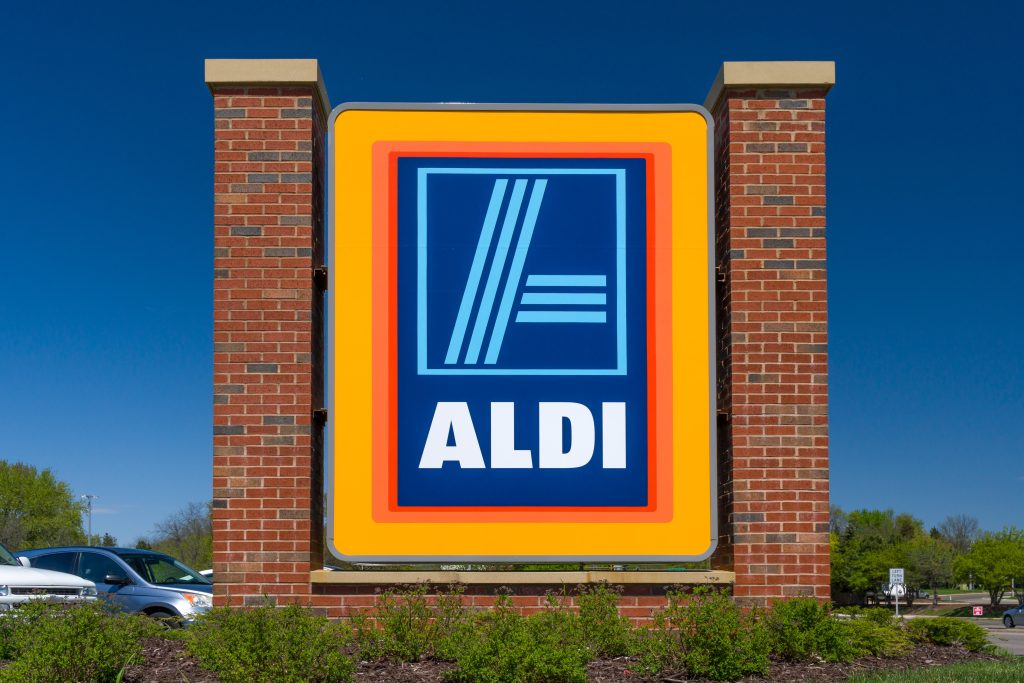 25 Amazing Low Carb and Keto Finds at ALDI
Sam's Low Carb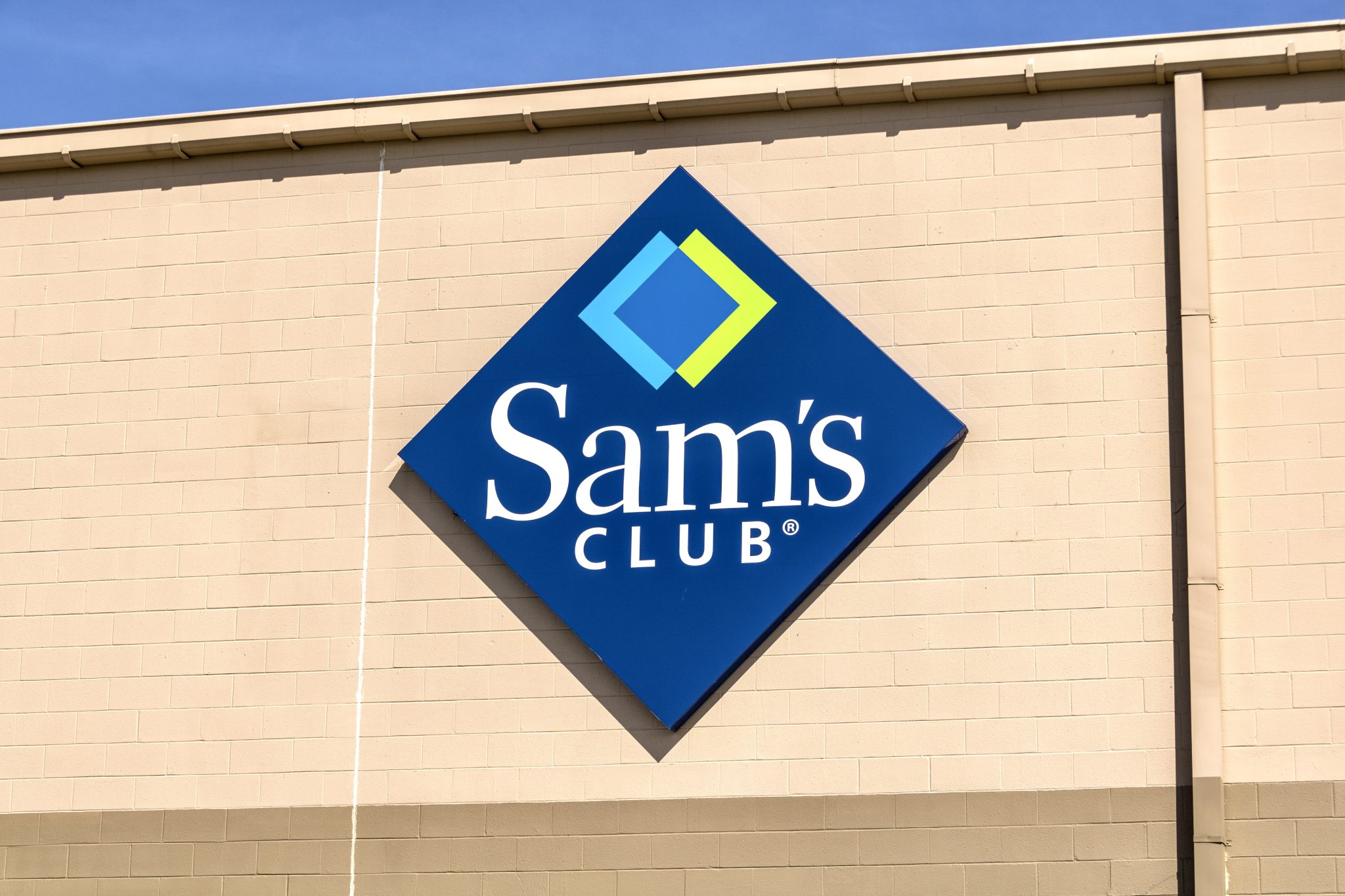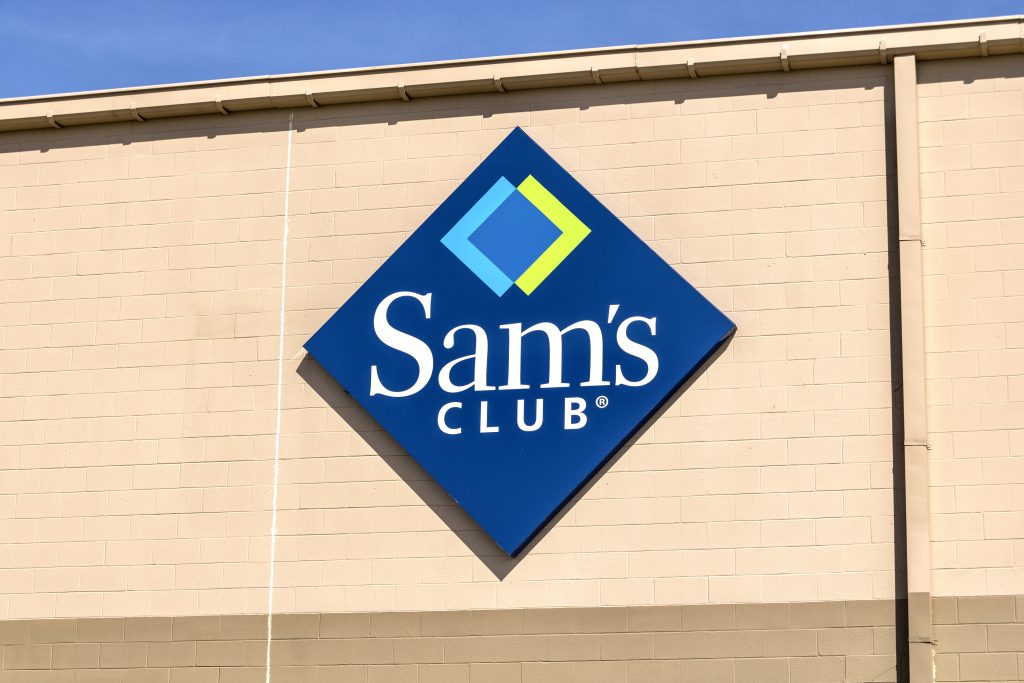 30 Incredible Low Carb and Keto Finds at Sam's Club
Sprouts Low Carb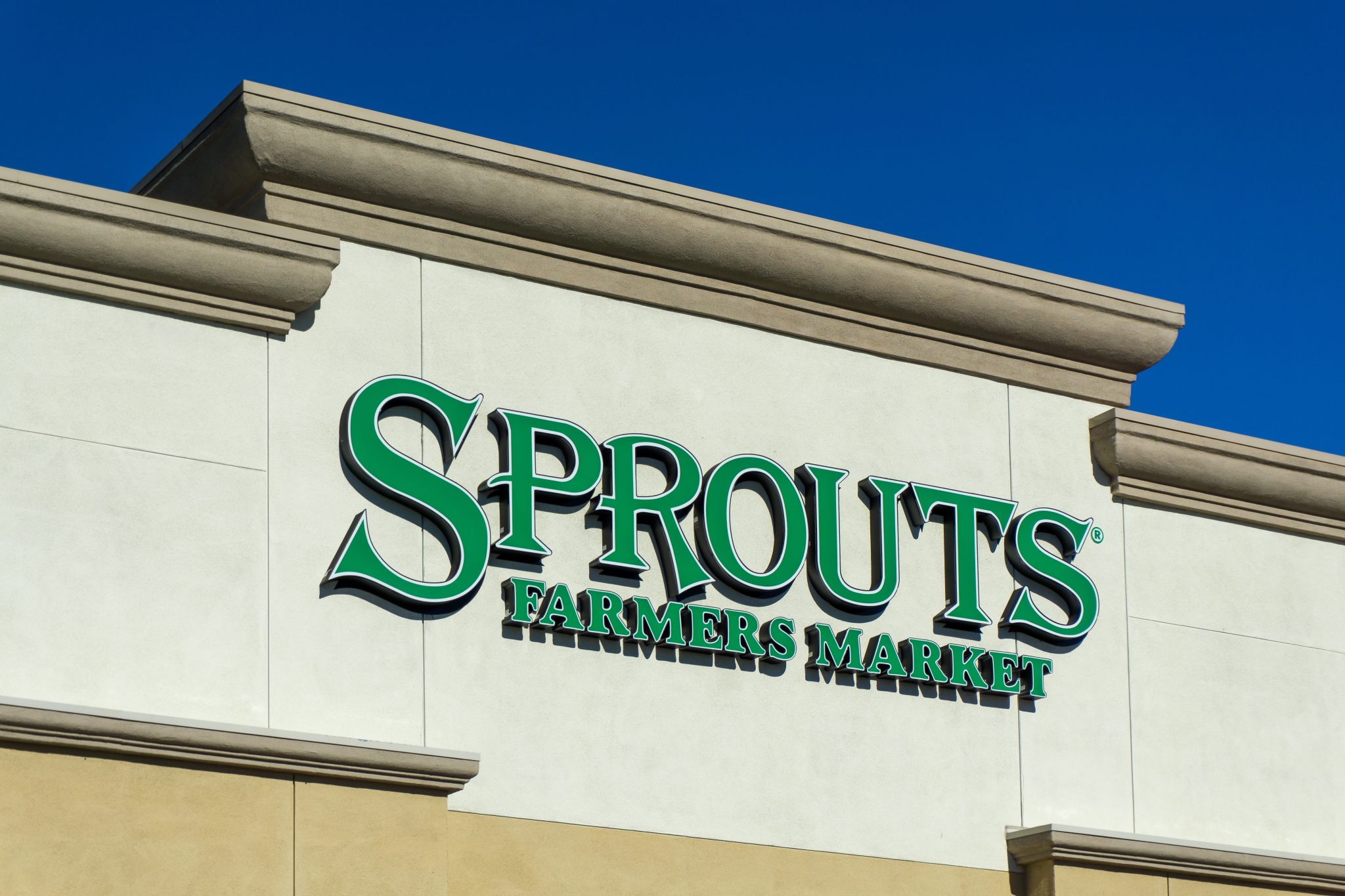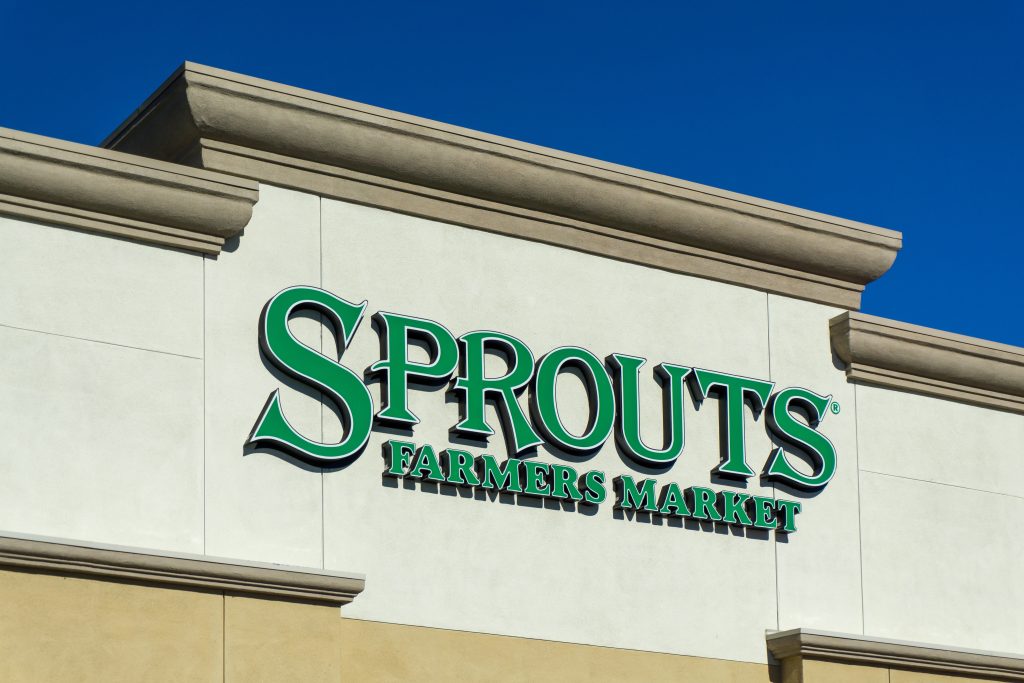 25 Best Low Carb and Keto Finds at Sprouts Farmers Market
Author: Natasha Newton (Natasha's Southern Flavor)
Natasha is the founder of Natasha's Southern Flavor. She has a passion for sharing delicious family friendly low-carb recipes that are easy to make and use readily accessible ingredients. Natasha has published three bestselling cookbooks. Her books and recipes have been featured by CNET, Delish, Mindbodygreen, Parade and Women's Health. She enjoys traveling and spending time with her husband, two adult children, and three furbabies.
Read more about Natasha here.