Hands Off Your Kid's Trick-or-Treat Candy! Try these 9 Sugar-Free Options Instead
This post may contain affiliate links.
Halloween is that time of year when your kids' candy stash beckons, and resisting it can be a challenge. Some parents even jokingly refer to it as the "candy tax." Here are 9 sugar-free alternatives to enjoy festivities with your children, such as chocolate, flavorful suckers, and homemade Reese's bars.
Lilys Candy Coated Pieces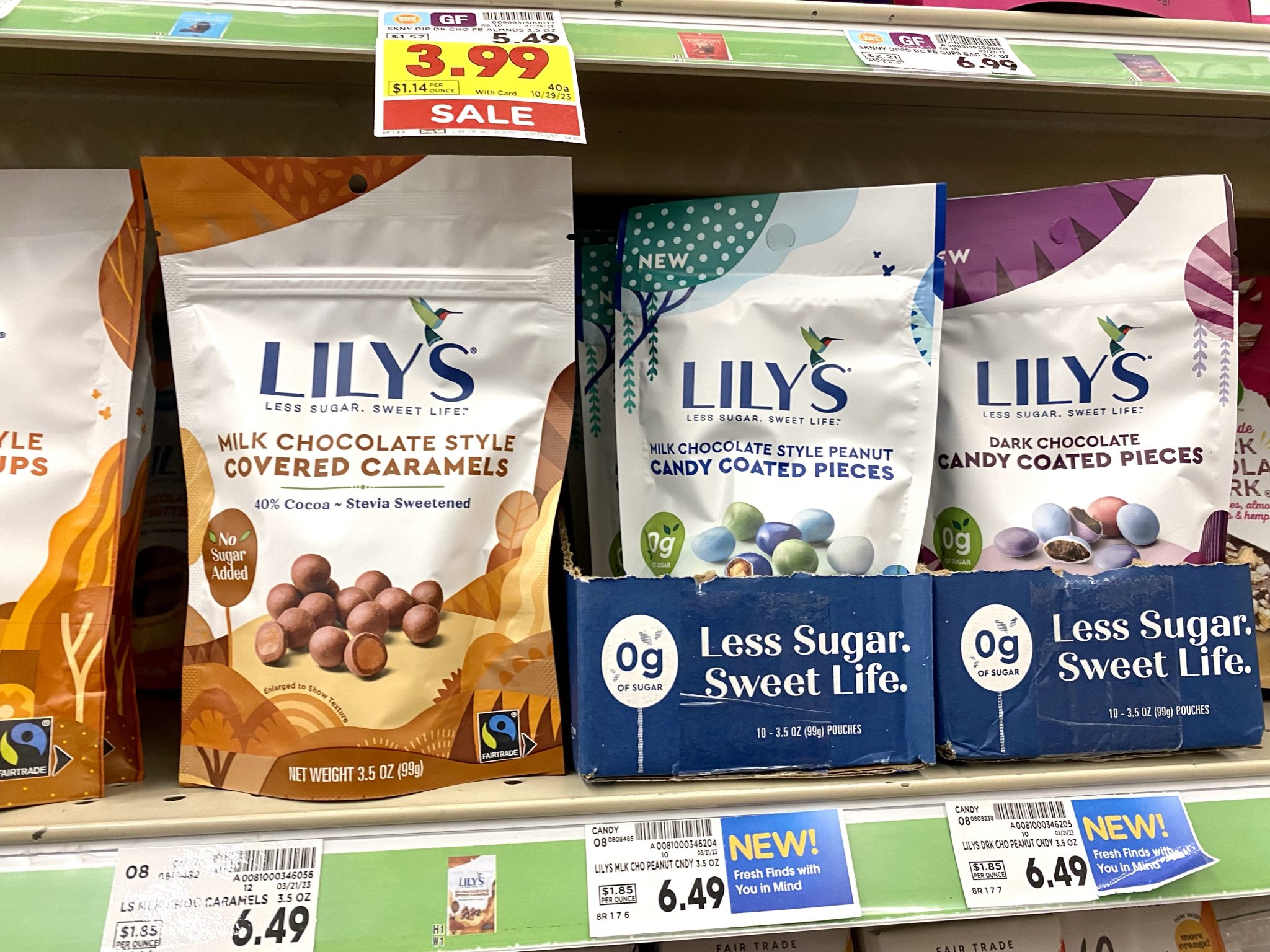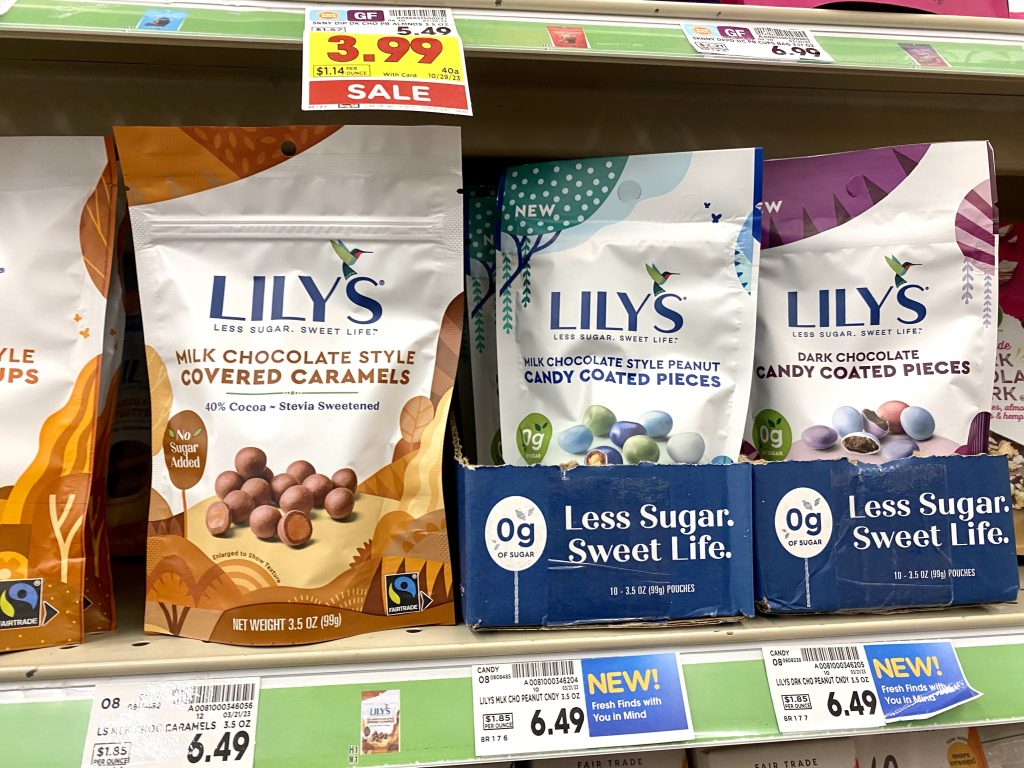 Lily's chocolate caramels offer a tasty alternative to Milk Duds, while Lily's candy-coated pieces provide a sugar-free option to satisfy your craving for M&M's.
Russel Stover Caramels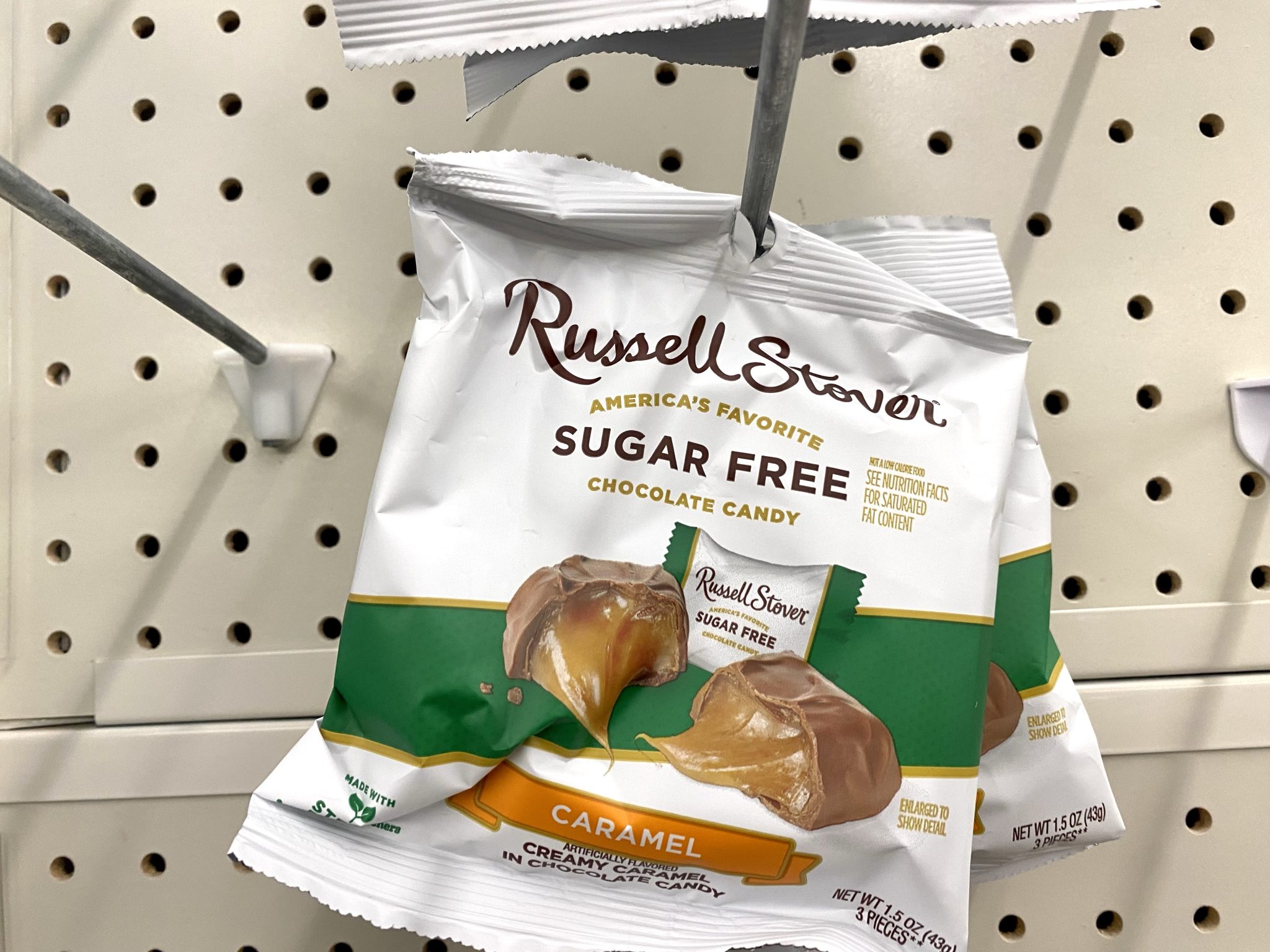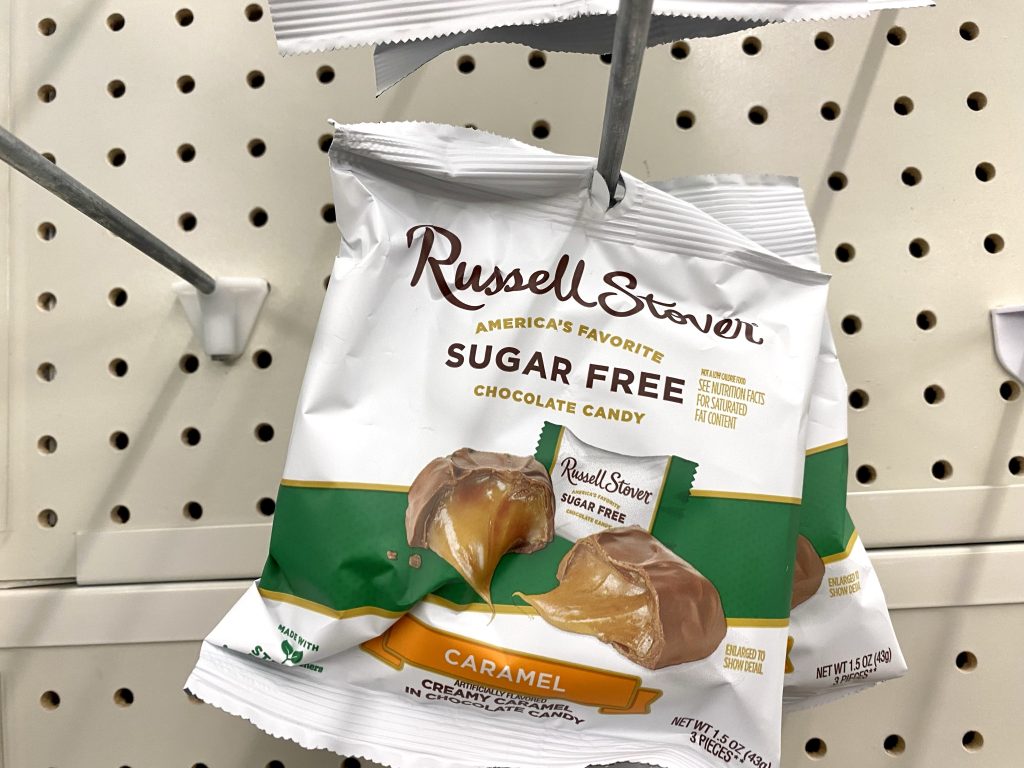 Russell Stover's chocolate-covered caramels are a tasty sugar-free treat, combining creamy caramel with smooth chocolate.
Lilys Peanut Butter Cups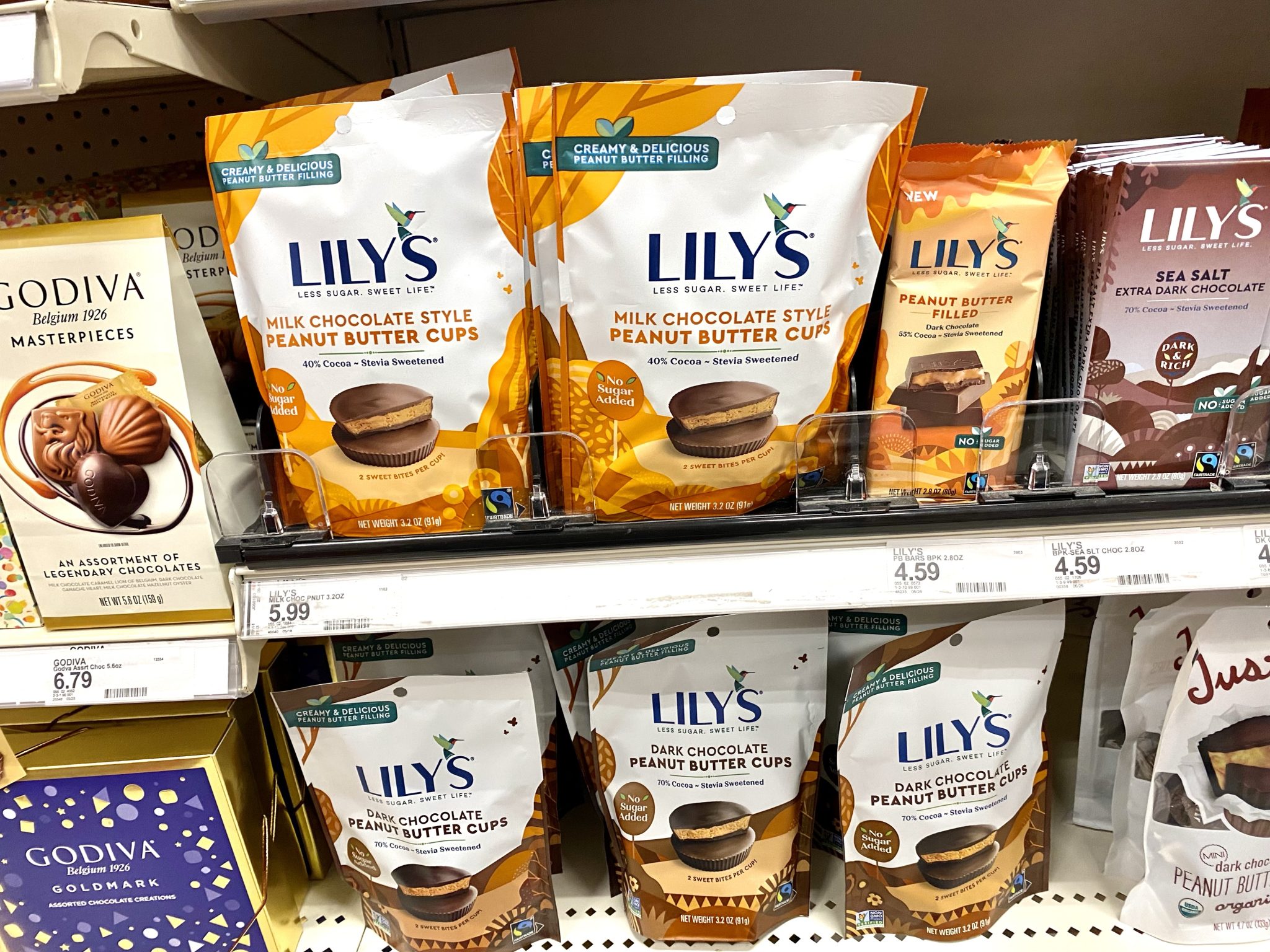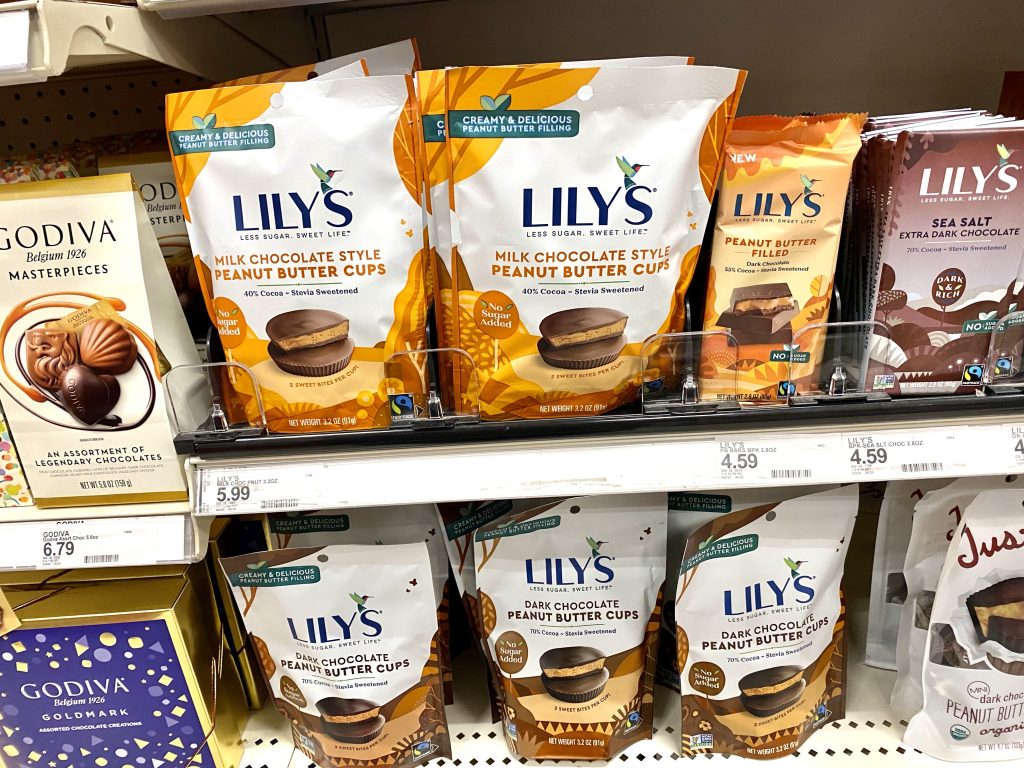 Lily's peanut butter cups are a fantastic Reese's alternative for peanut butter cup lovers. These sugar-free treats offer a guilt-free way to savor the perfect combination of creamy peanut butter and rich chocolate.
Lilys Candy Bars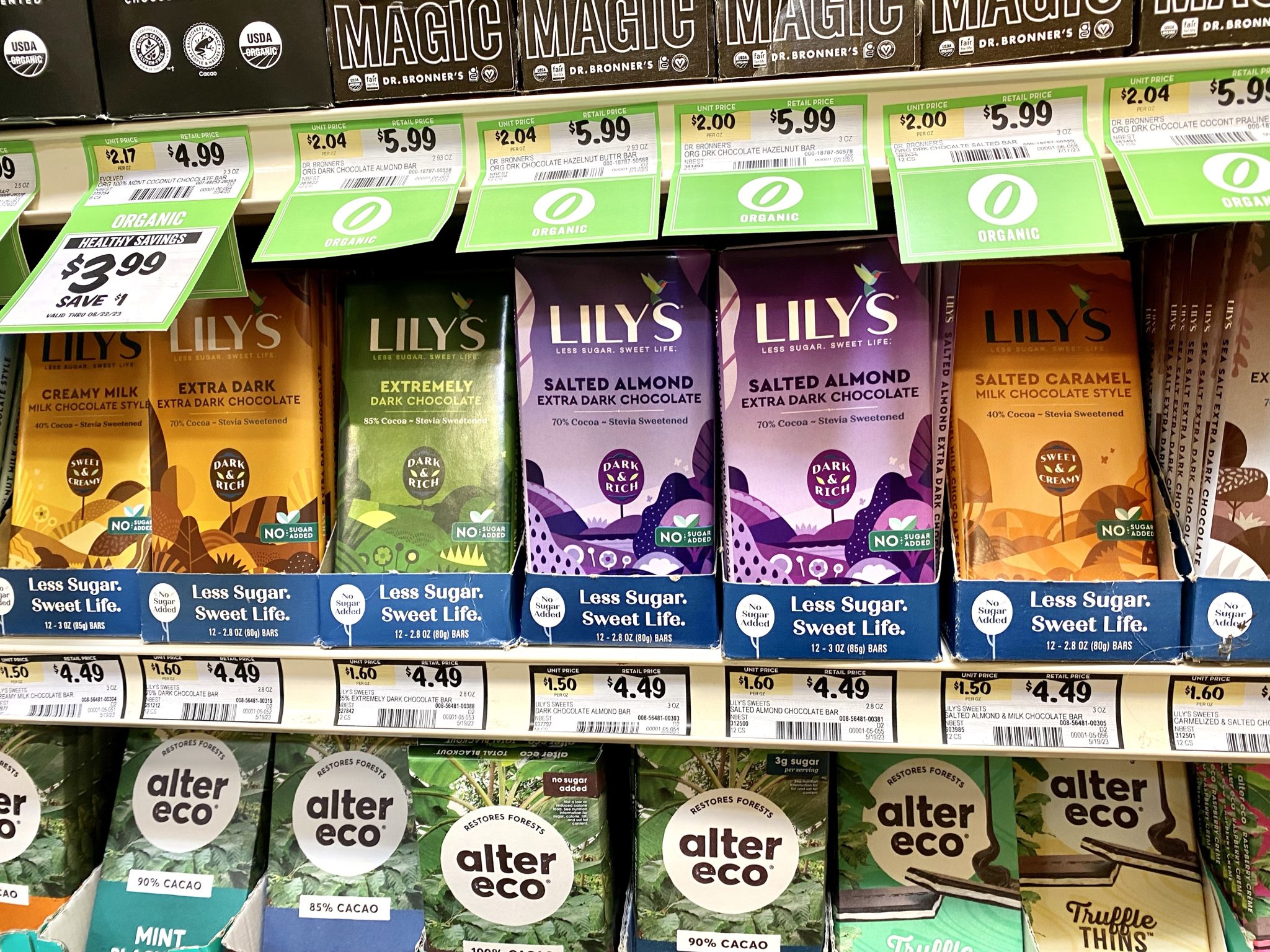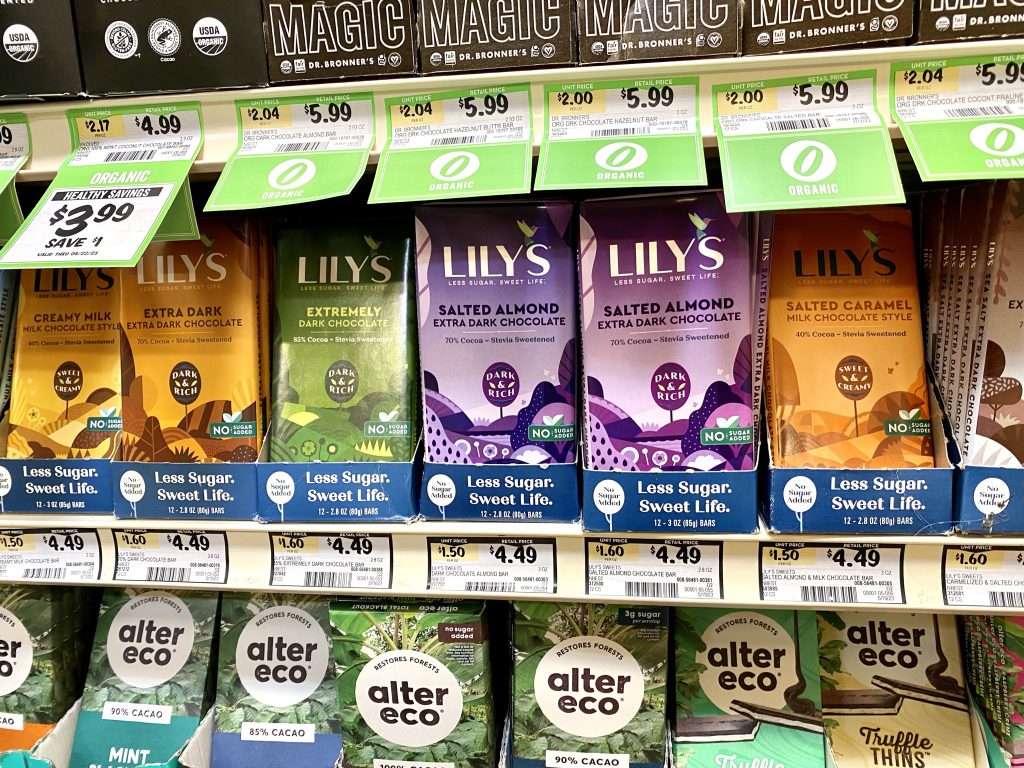 Lily's candy bars are low carb and have no sugar added in many delicious flavors, including dark chocolate, milk chocolate, and specialty options like salted almond and coconut.
Zero Sugar Lollipops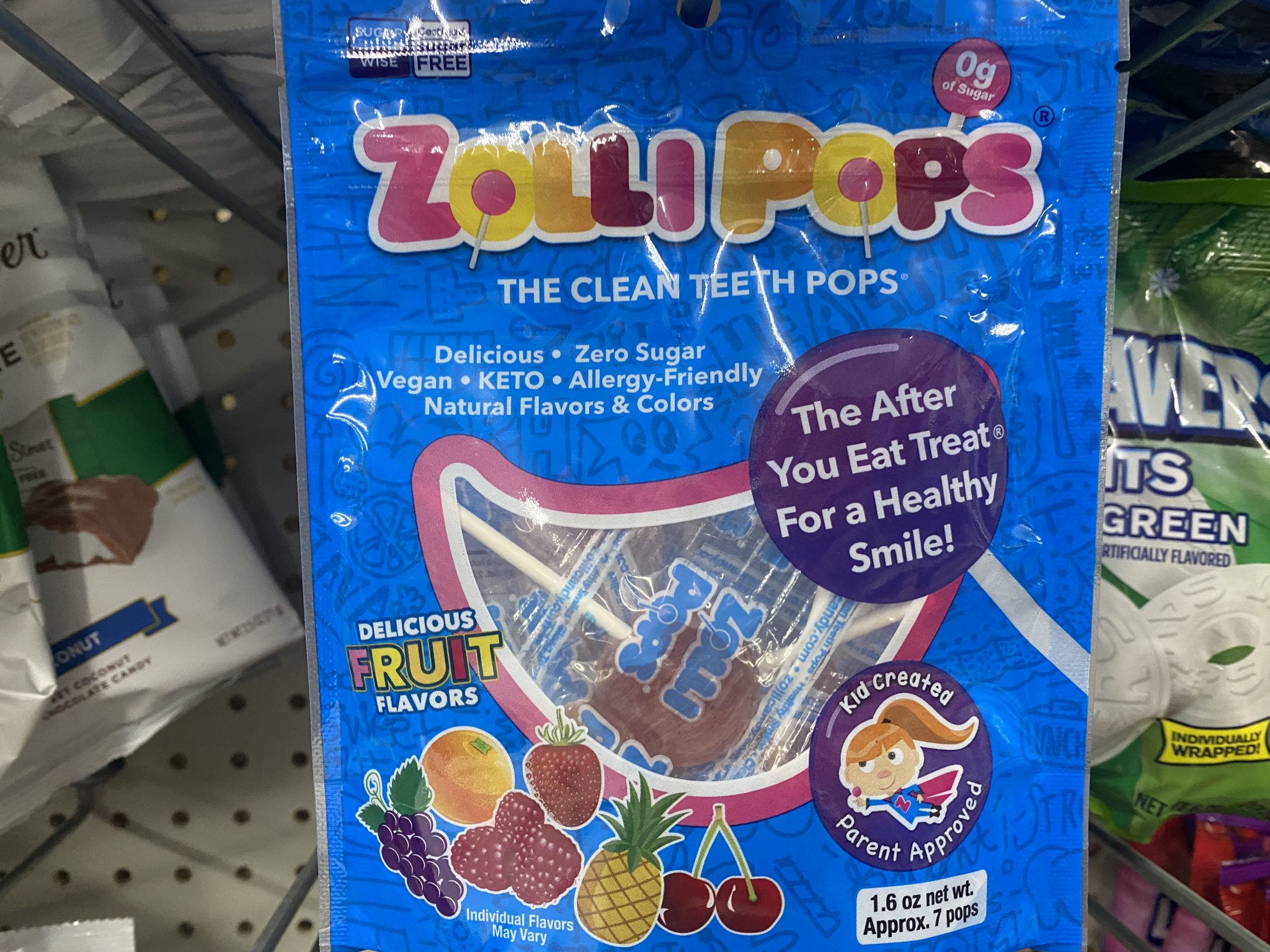 Sugar-free lollipops are a delightful and long-lasting flavor of lollipops without sugar, they are zero sugar, keto and vegan.
Werthers Caramels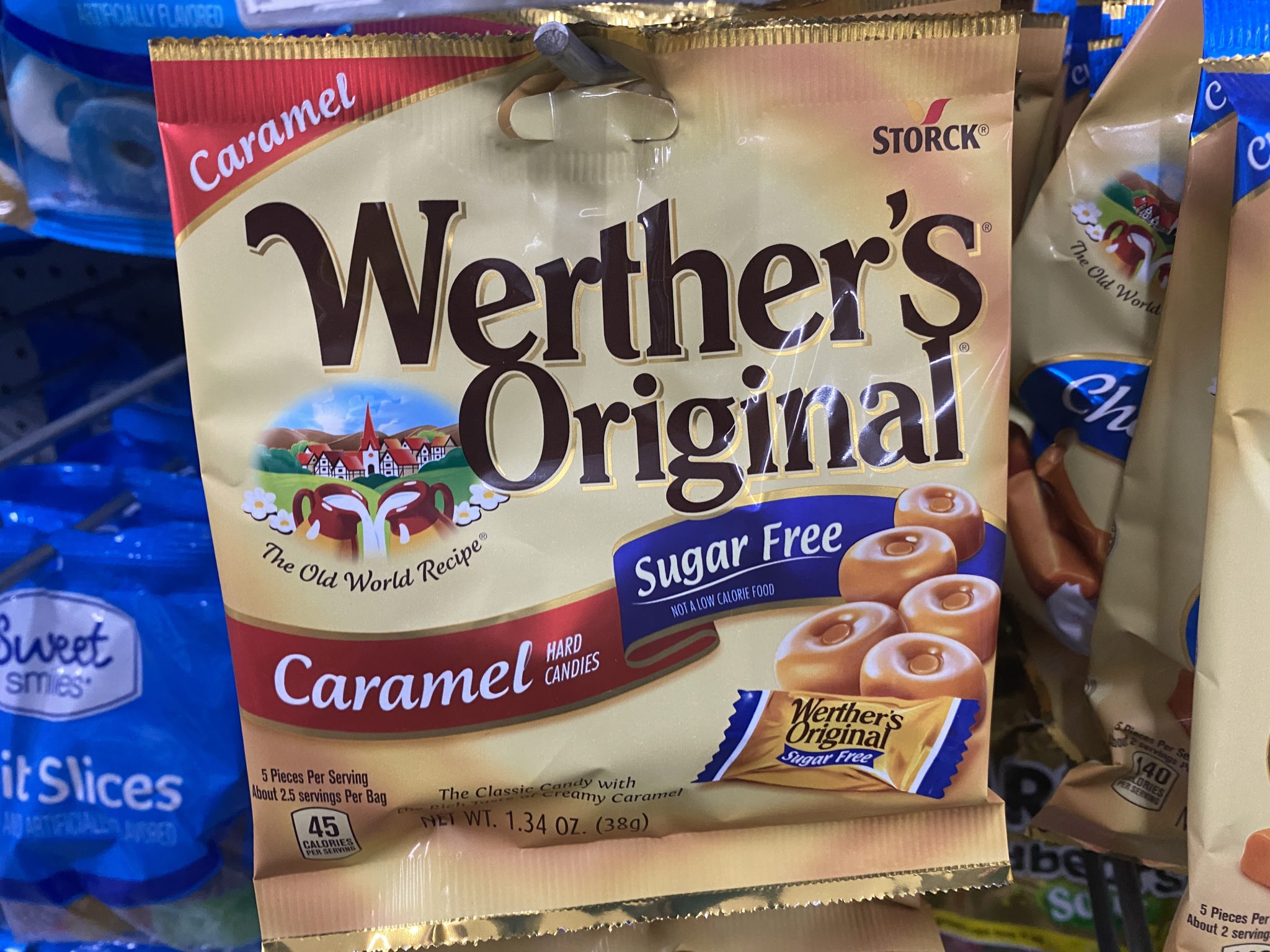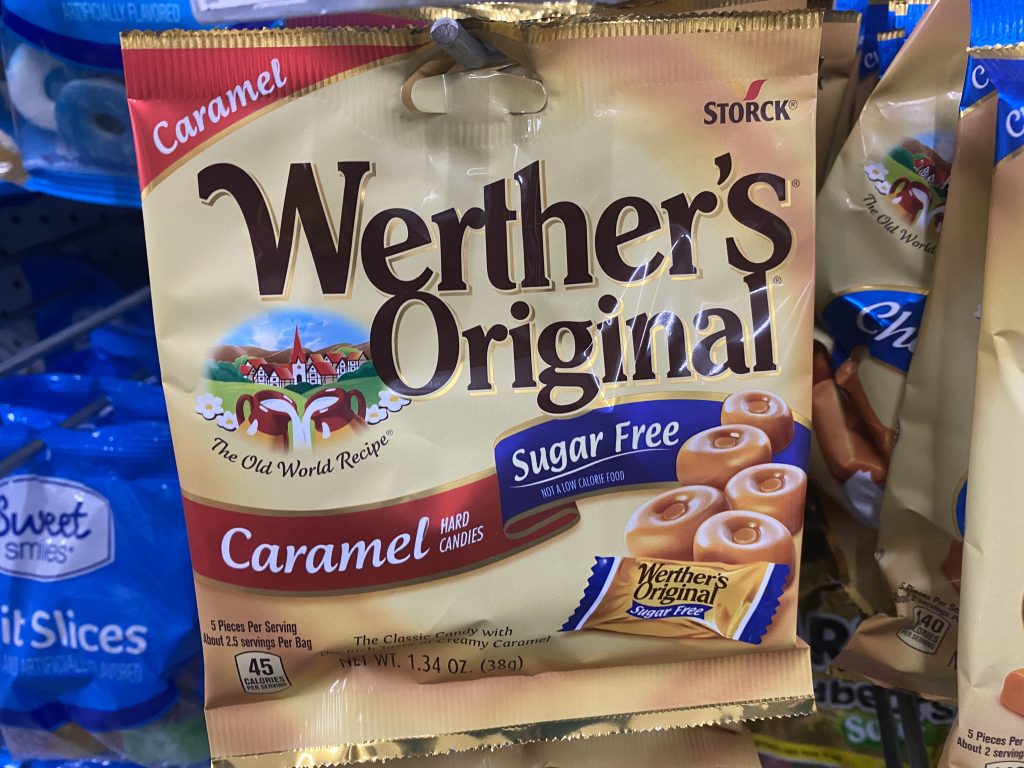 Werther's Sugar-Free Caramel Candy provides the same rich and creamy caramel experience as their traditional counterparts but with a sugar-free recipe, making them a good option.
Keto Taffy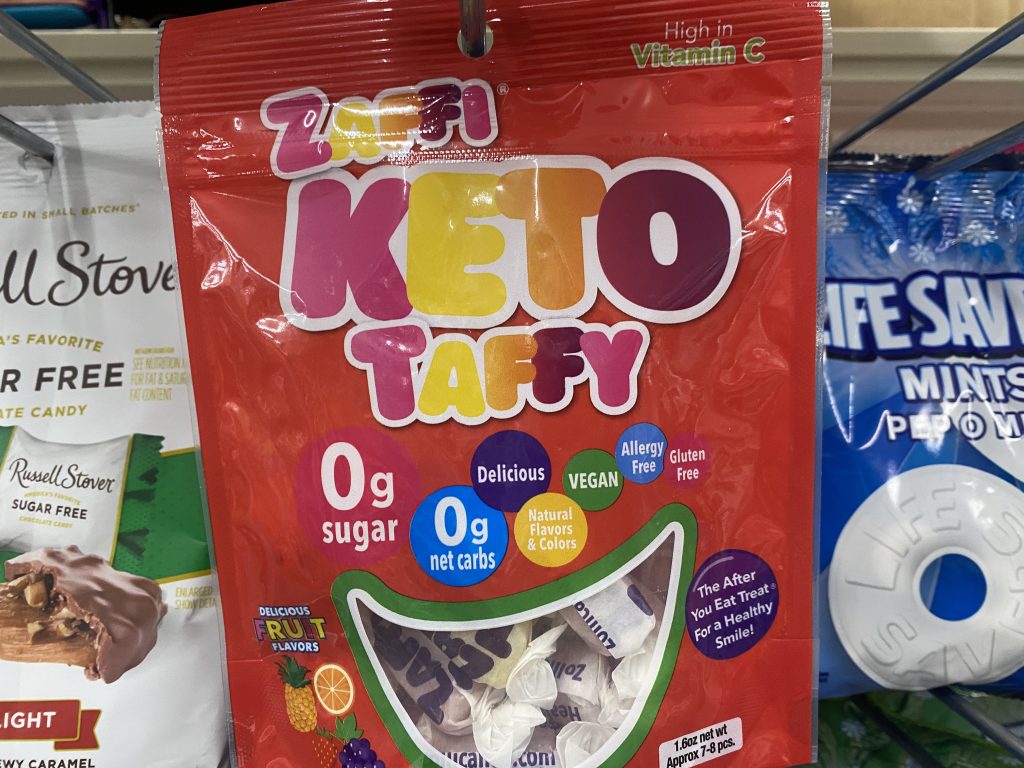 Sugar-free taffy is a chewy candy that delivers all the classic taffy goodness without the sugar, perfect for those mindful of their sweet indulgences.
Sugar Free Gummy Worms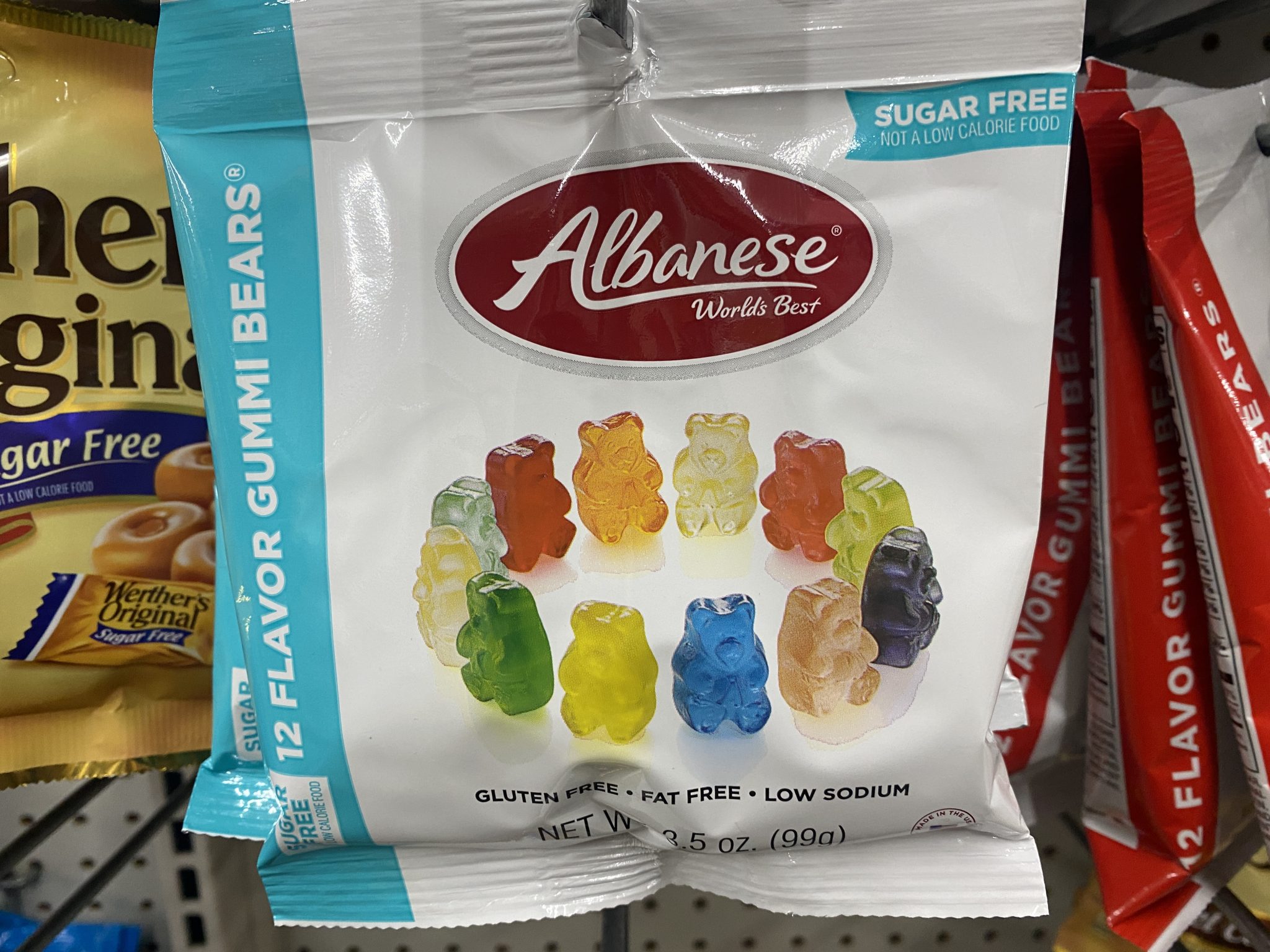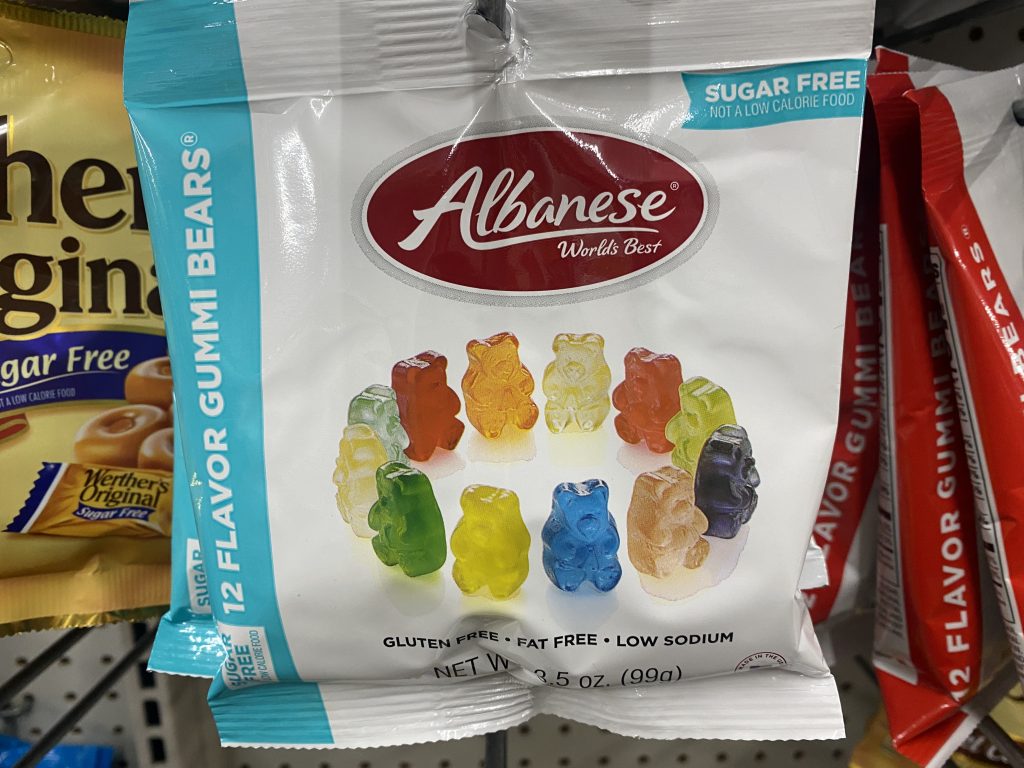 Sugar-free gummy bears offer the sweet and chewy goodness of traditional gummies without the added sugar, making them a guilt-free treat for those watching their sugar intake.
Reese's Cups Alternative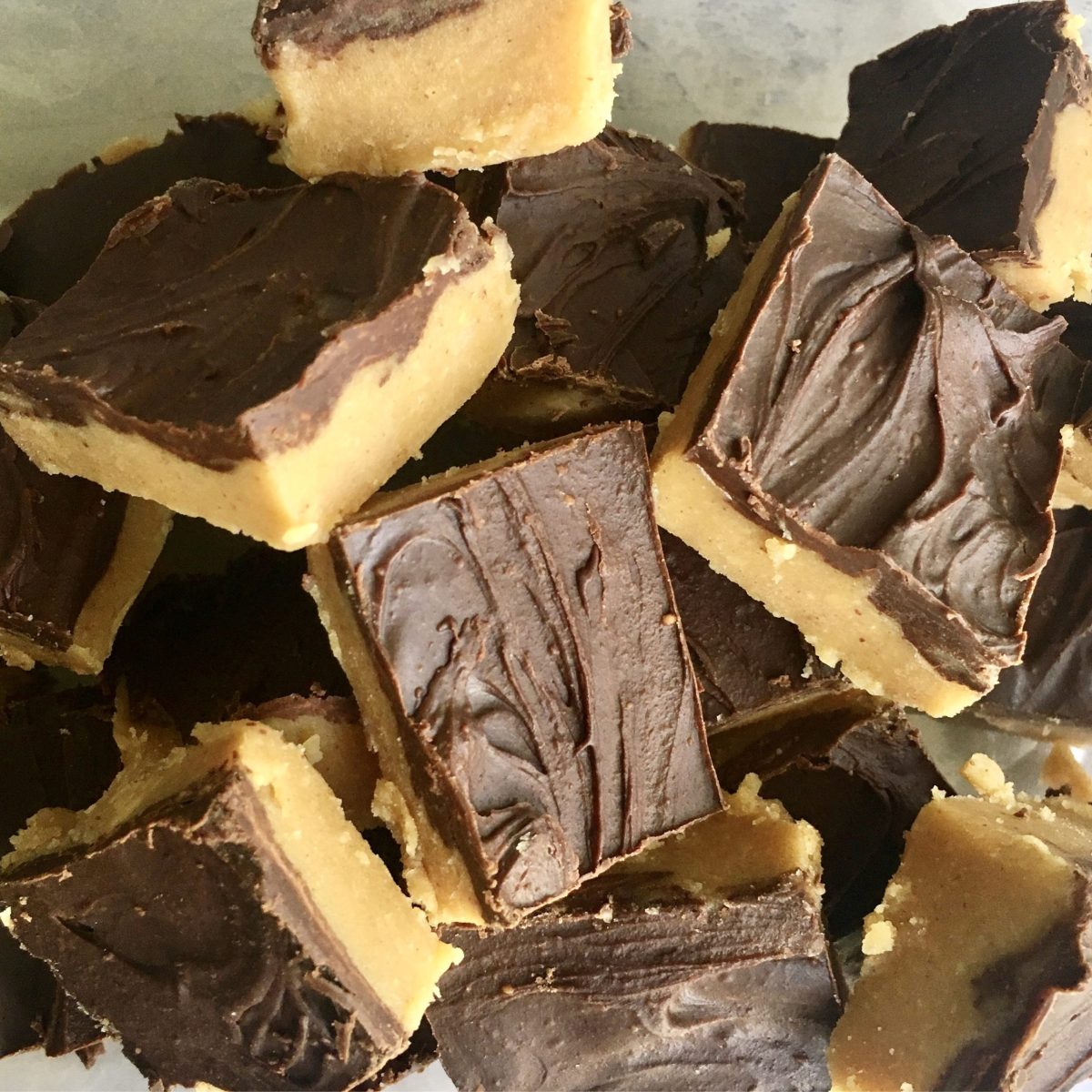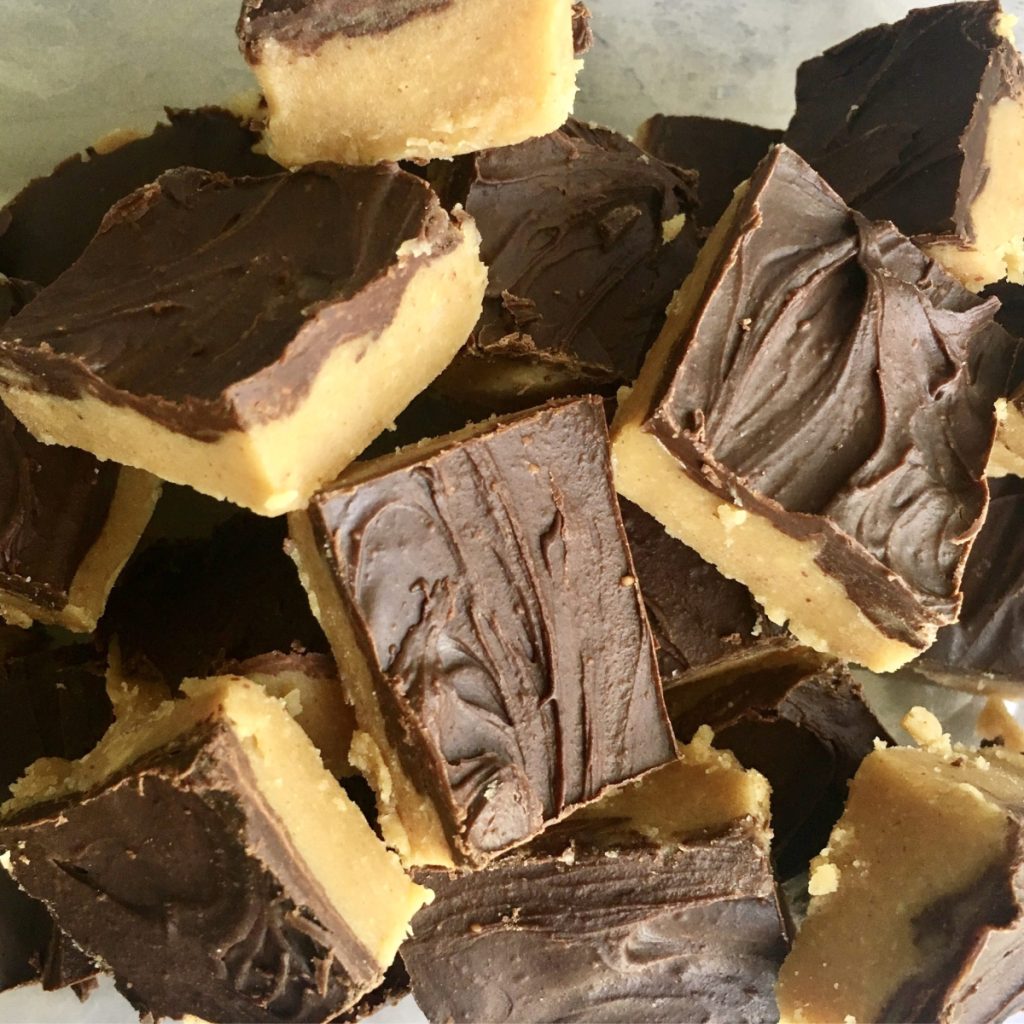 Make your own treat, these delicious Sugar-Free Peanut Butter Chocolate Bars will satisfy your craving for Reese's Cups!
Low Carb at Trader Joe's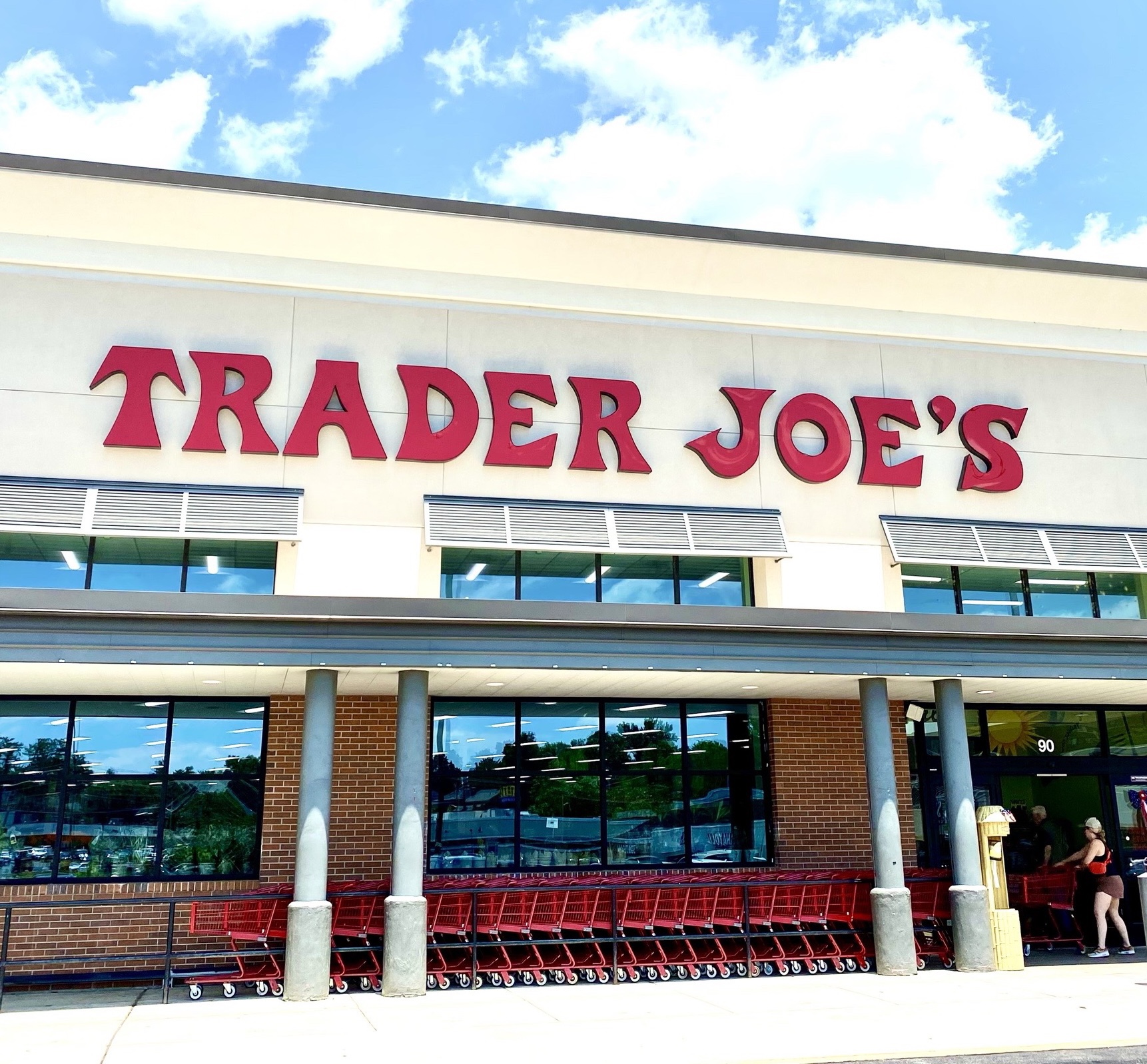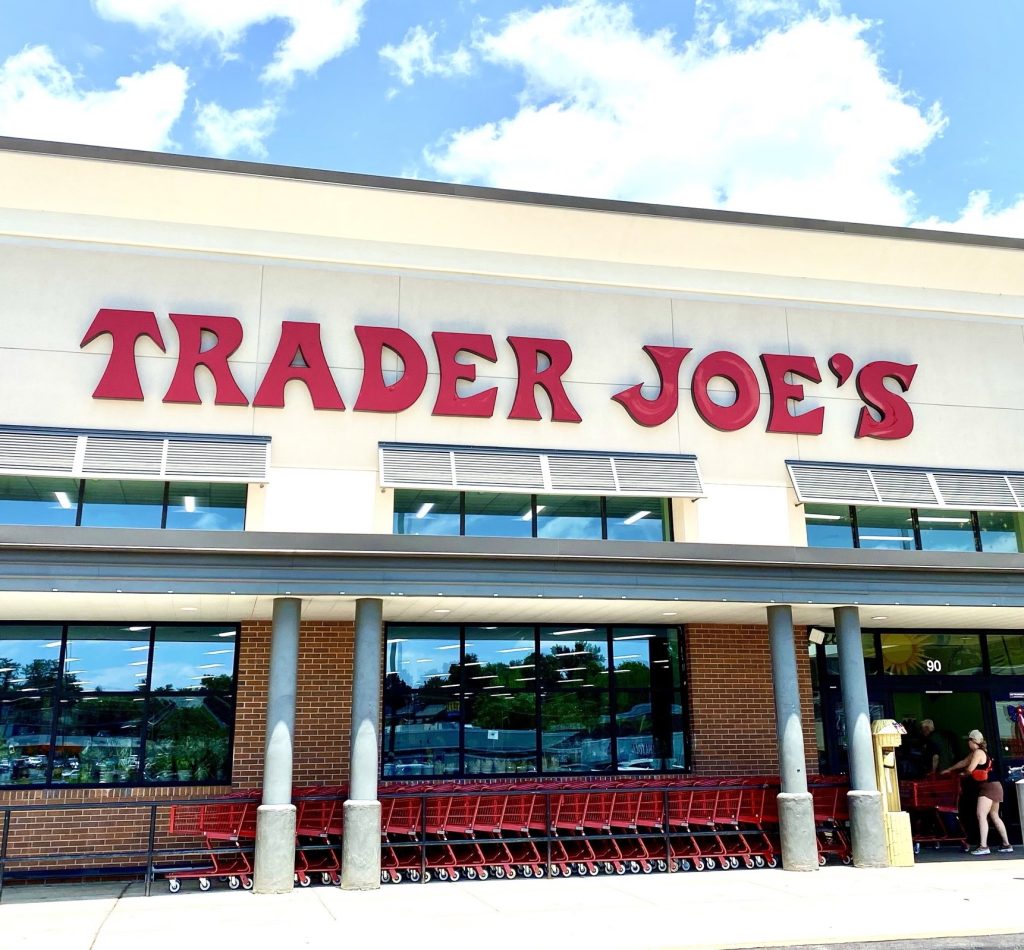 27 amazing Low Carb and Keto Finds at Trader Joe's
Low Carb at Costco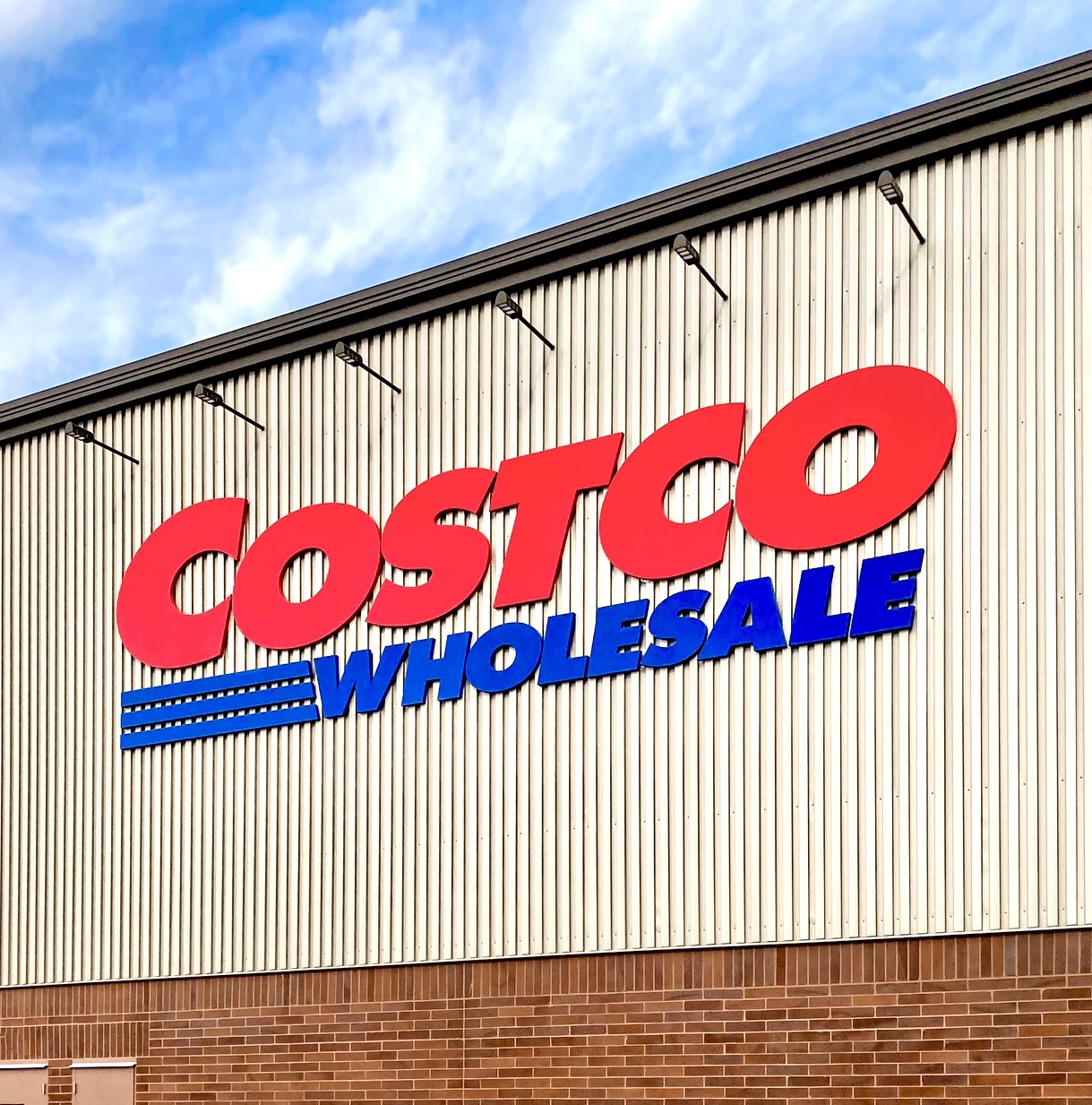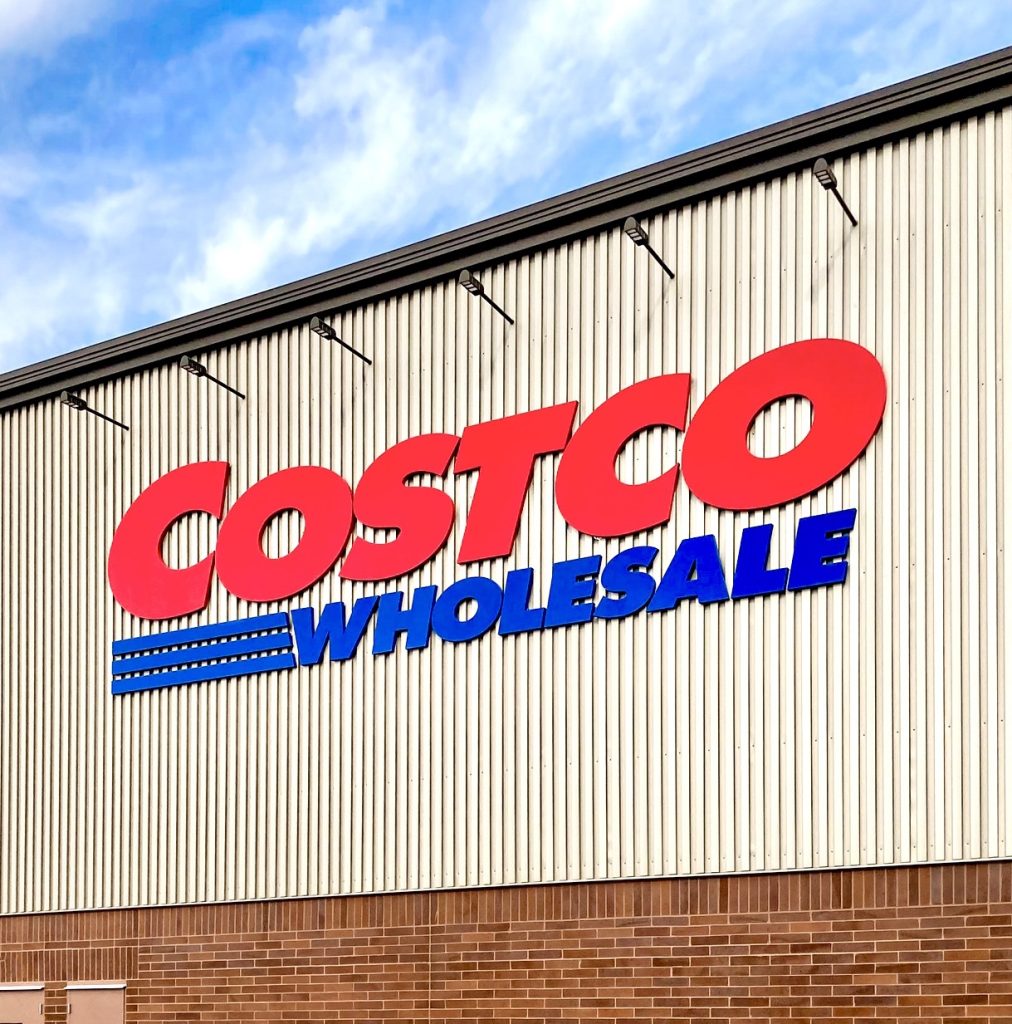 OVER 50 amazing Low Carb and Keto Finds at Costco
Low Carb at Aldi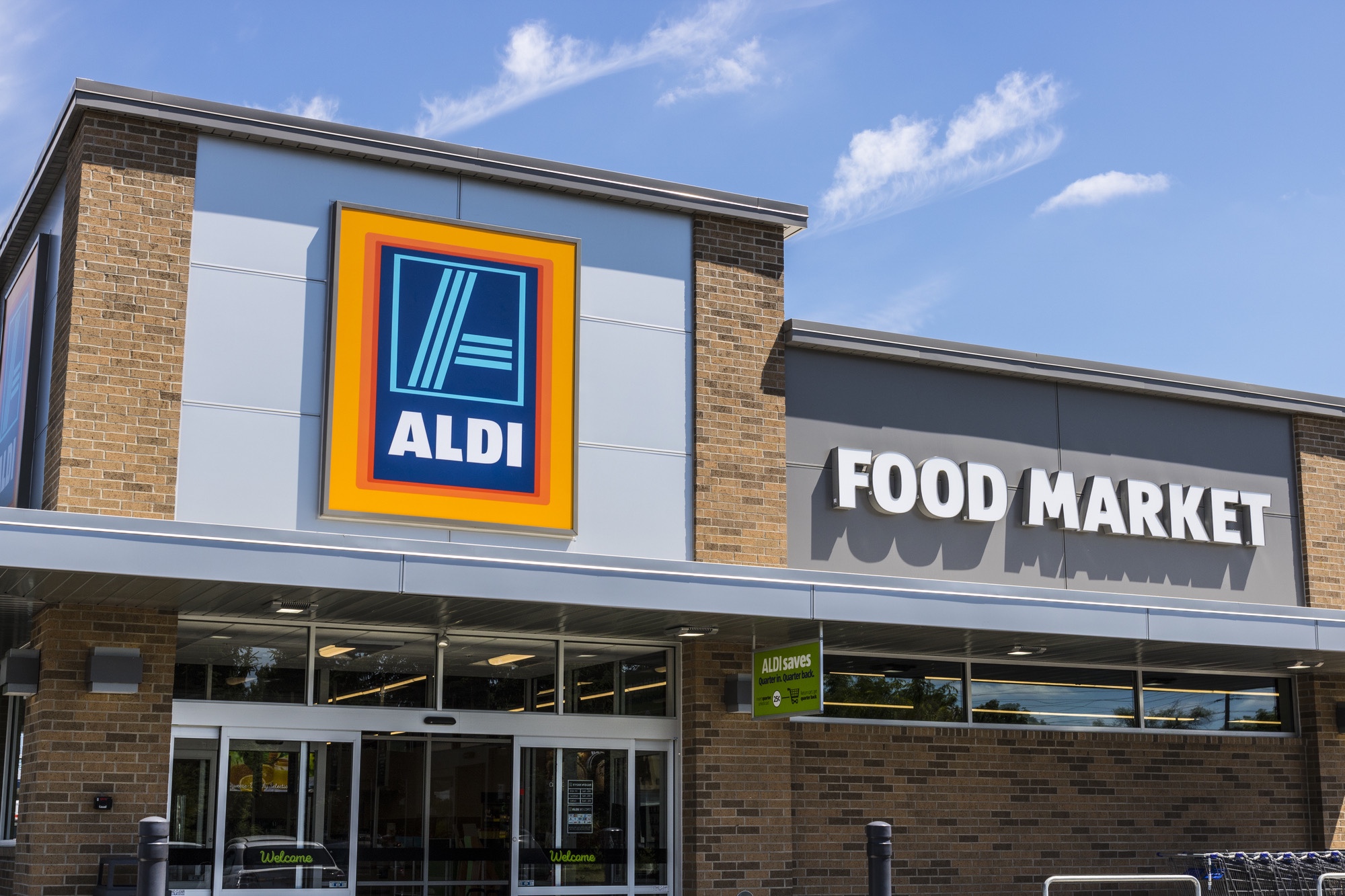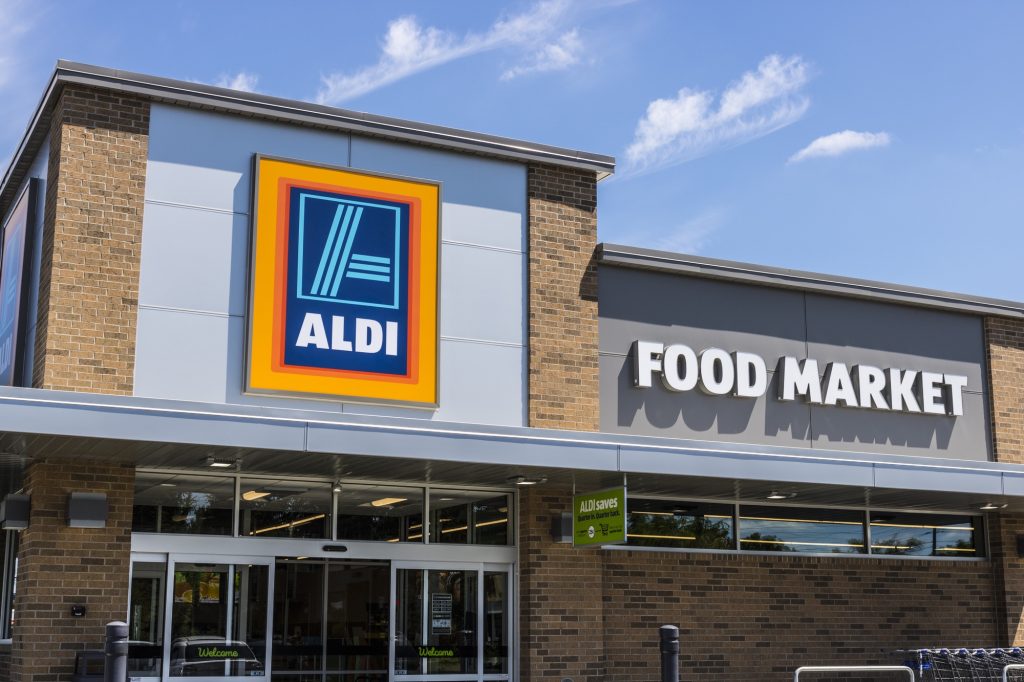 25 Great Low Carb and Keto Finds at ALDI
Low Carb at Sam's Club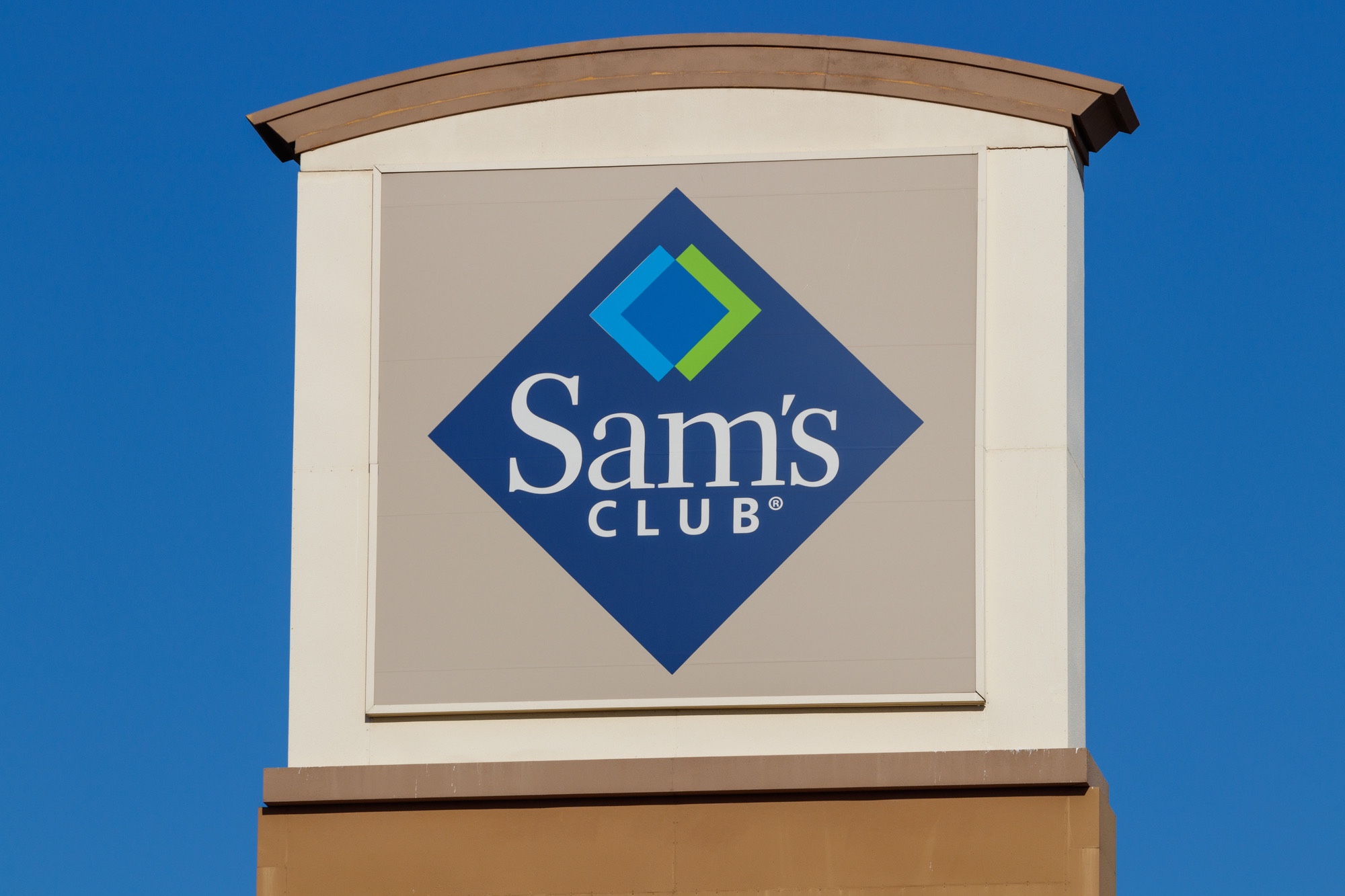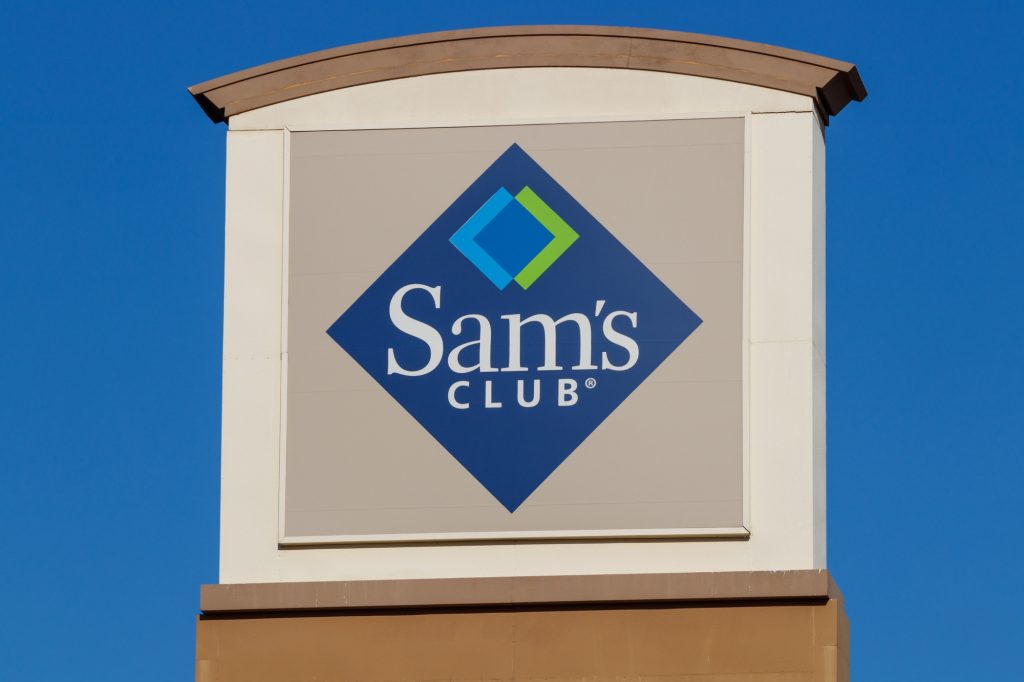 30 Fantastic Low Carb and Keto Finds at Sam's Club
Low Carb at Publix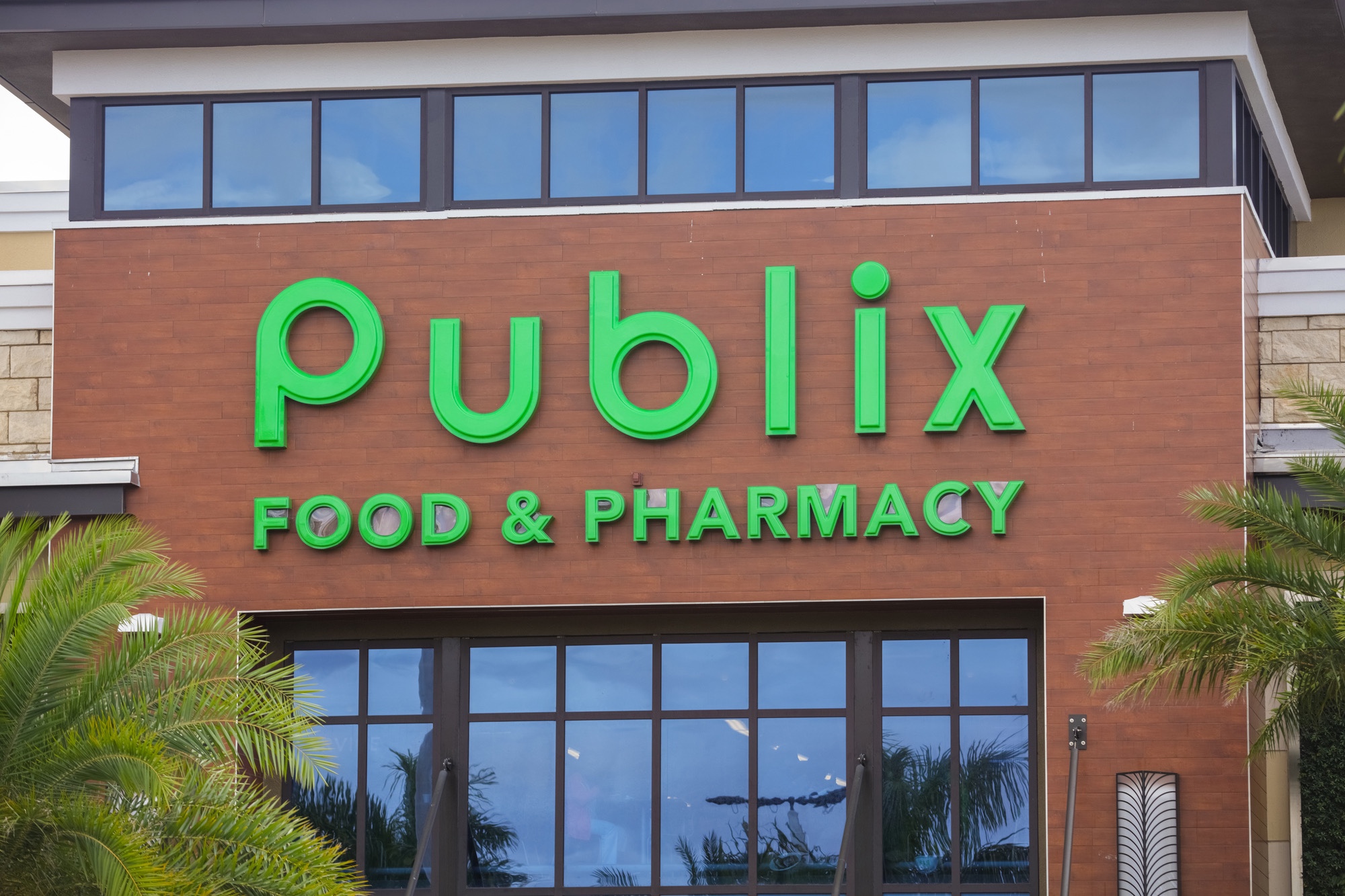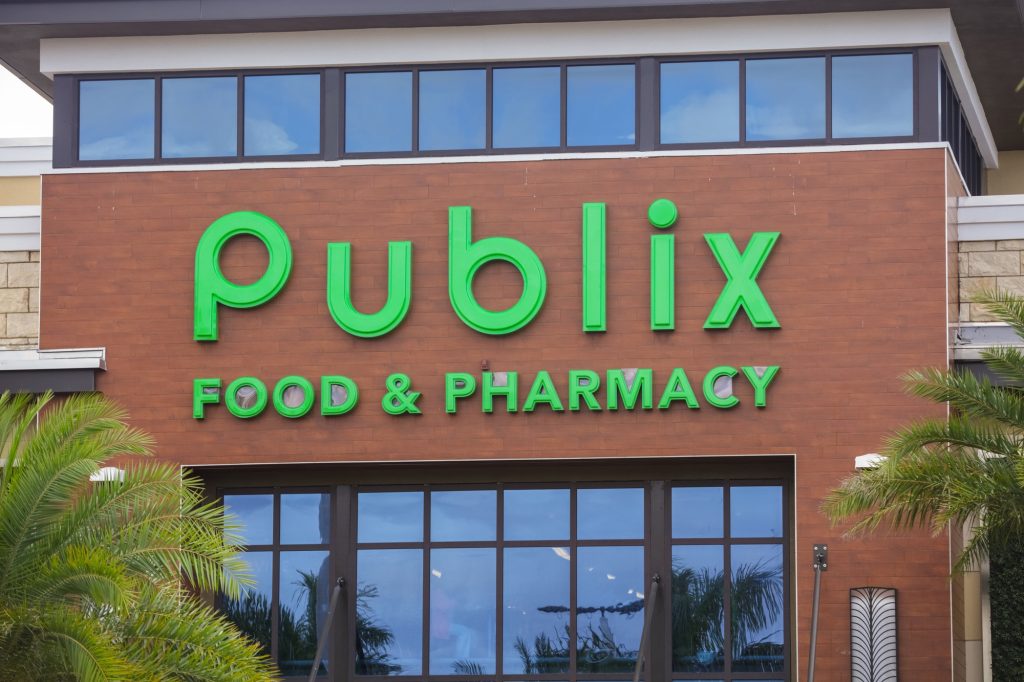 25 Incredible Low Carb and Keto Finds at Publix
Author: Natasha Newton (Natasha's Southern Flavor)
Natasha is the founder of Natasha's Southern Flavor. She has a passion for sharing delicious family friendly low-carb recipes that are easy to make and use readily accessible ingredients. Natasha has published three bestselling cookbooks. Her books and recipes have been featured by CNET, Delish, Mindbodygreen, Parade and Women's Health. She enjoys traveling and spending time with her husband, two adult children, and three furbabies.
Read more about Natasha here.