Target Low Carb: 23 Fantastic Finds
This post may contain affiliate links.
It may come as a surprise, but Target also offers a range of low-carb foods. The grocery section at Target is comparable to other retailers and provides excellent options for those who follow a low-carb or keto diet.
Cereal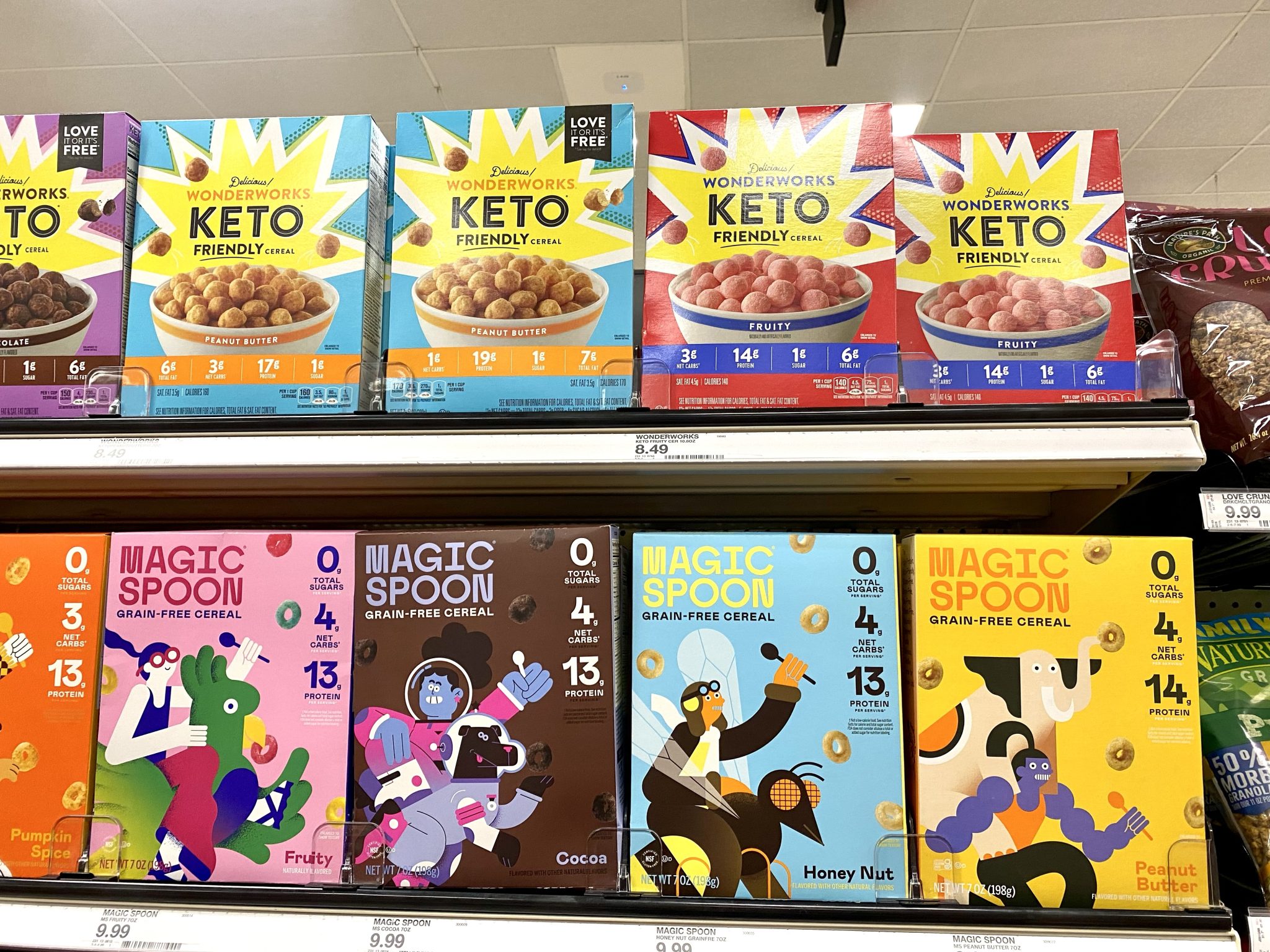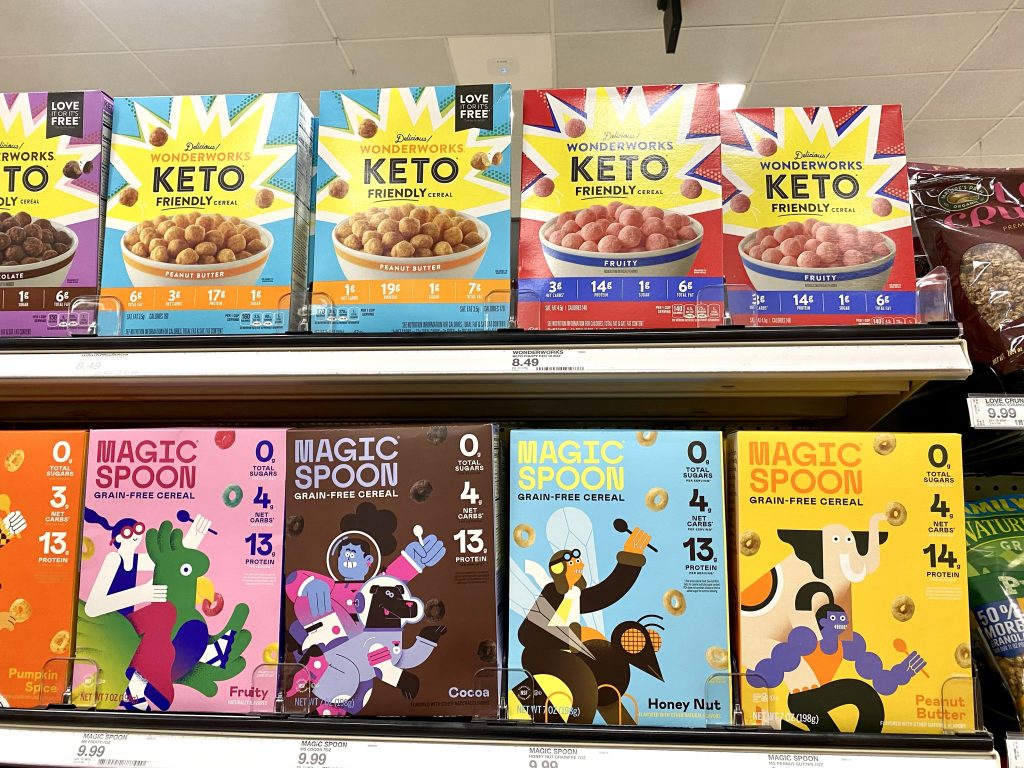 Target has several low-carb cereal brands. To make sure the cereal fits your needs, it's important to check the ingredients list for each option.
Frozen Meals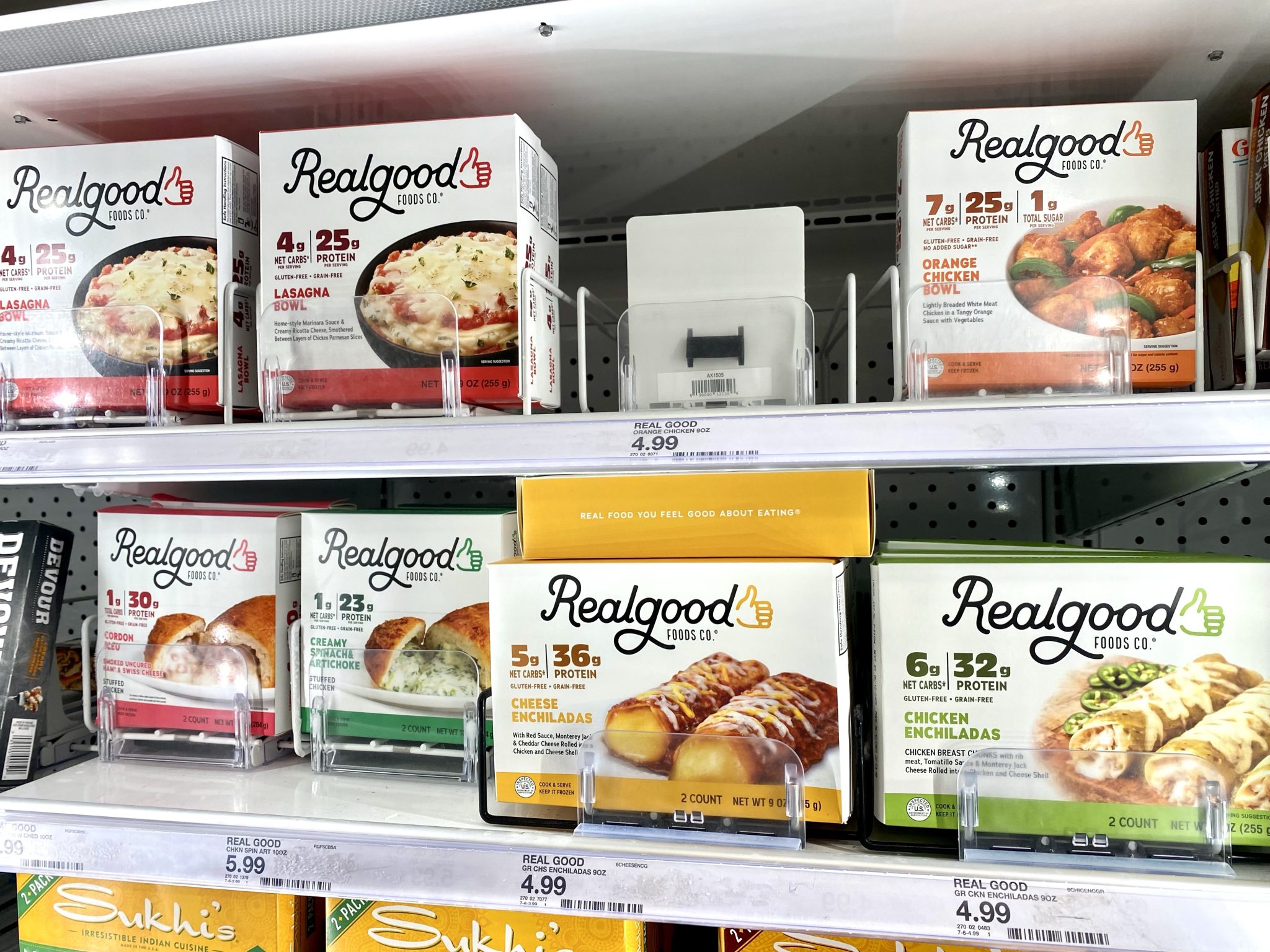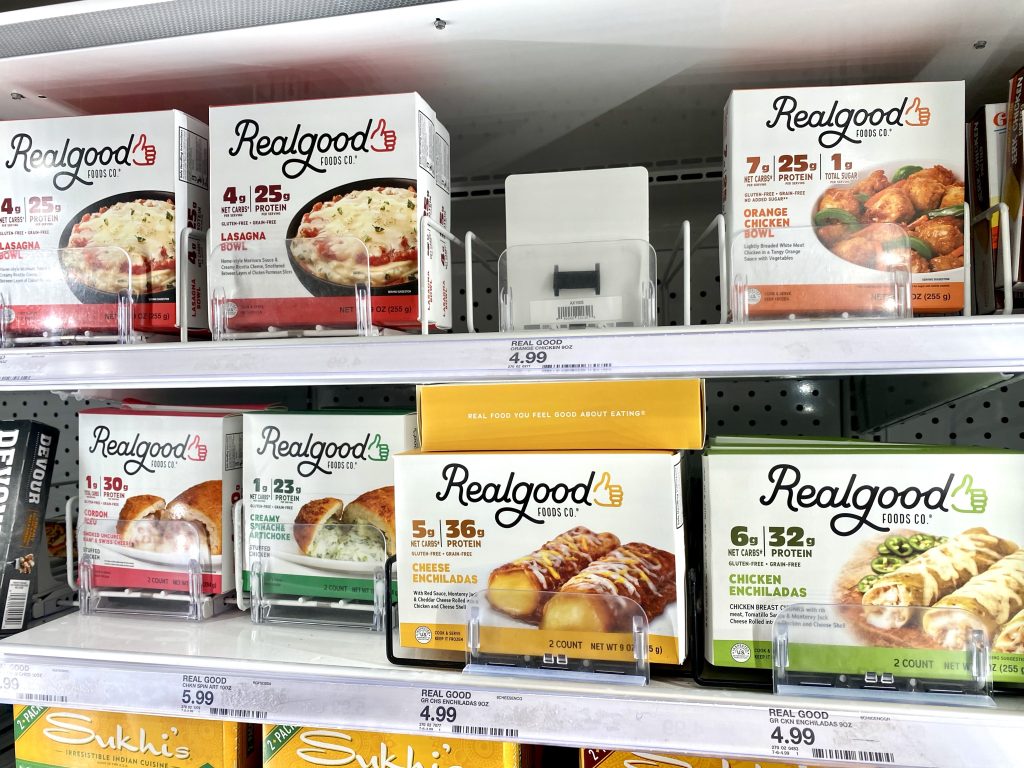 Realgood Foods offers several low-carb precooked frozen meals that are low in carbs and high in protein.
Cookies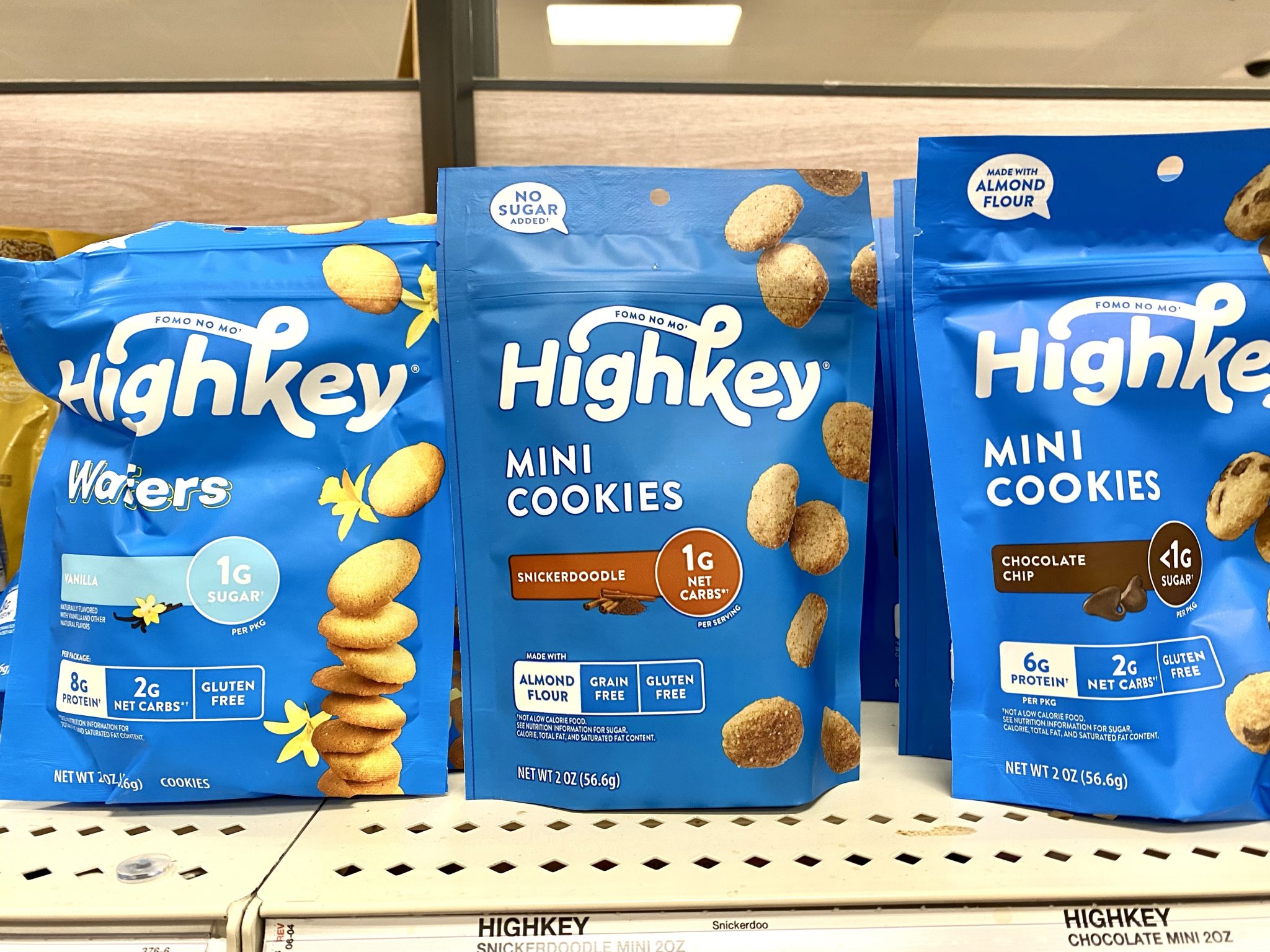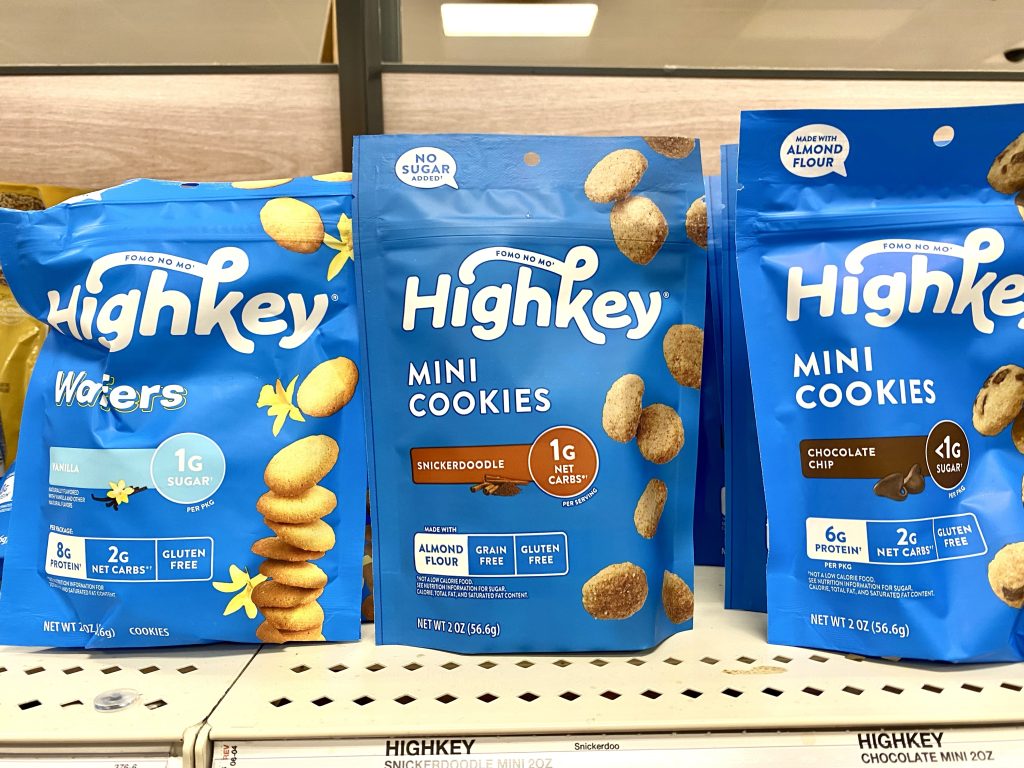 Highkey mini cookies are low in carbs, grain-free and gluten-free. They are similar in texture to Famous Amos cookies.
Sparkling Water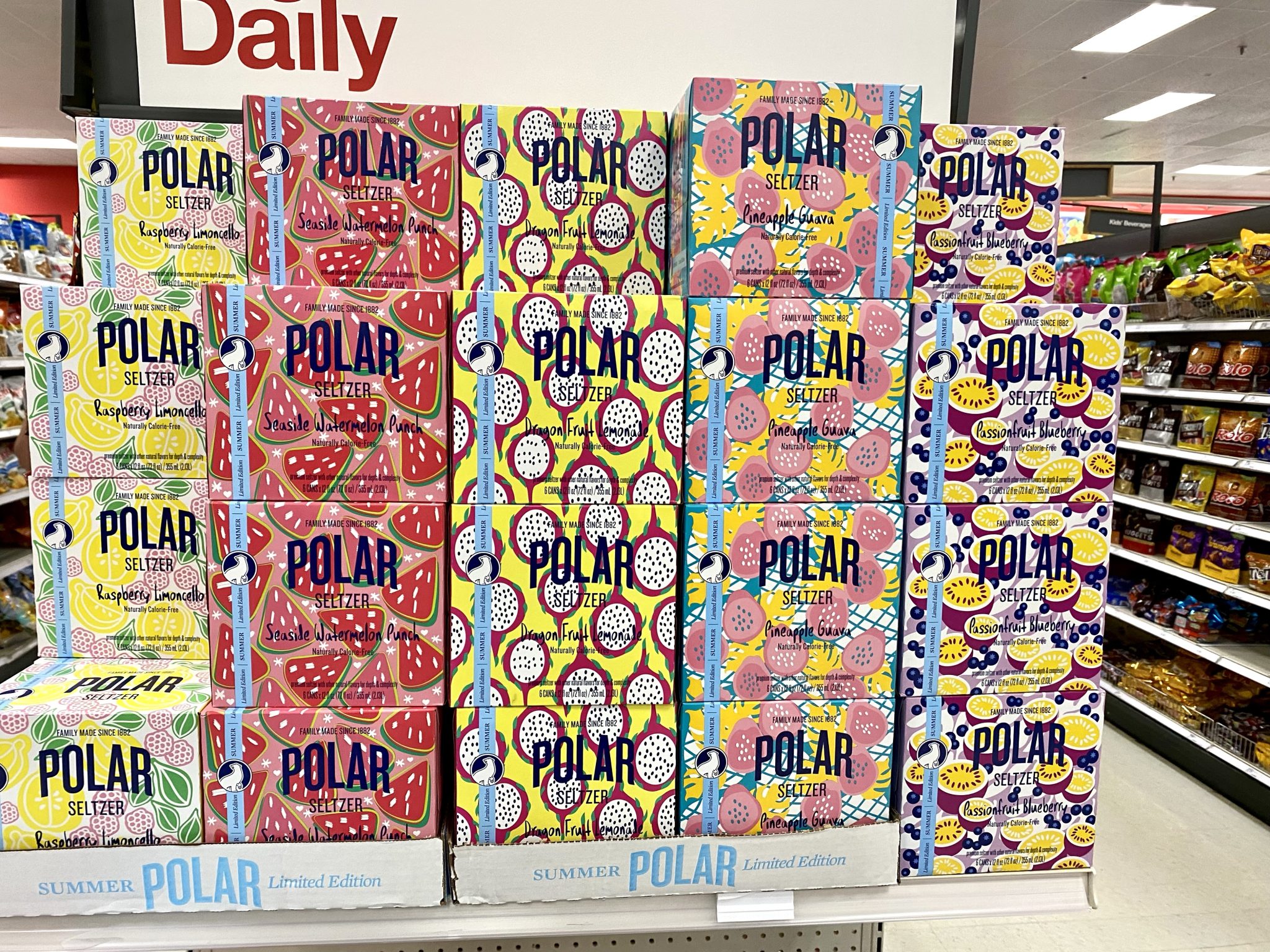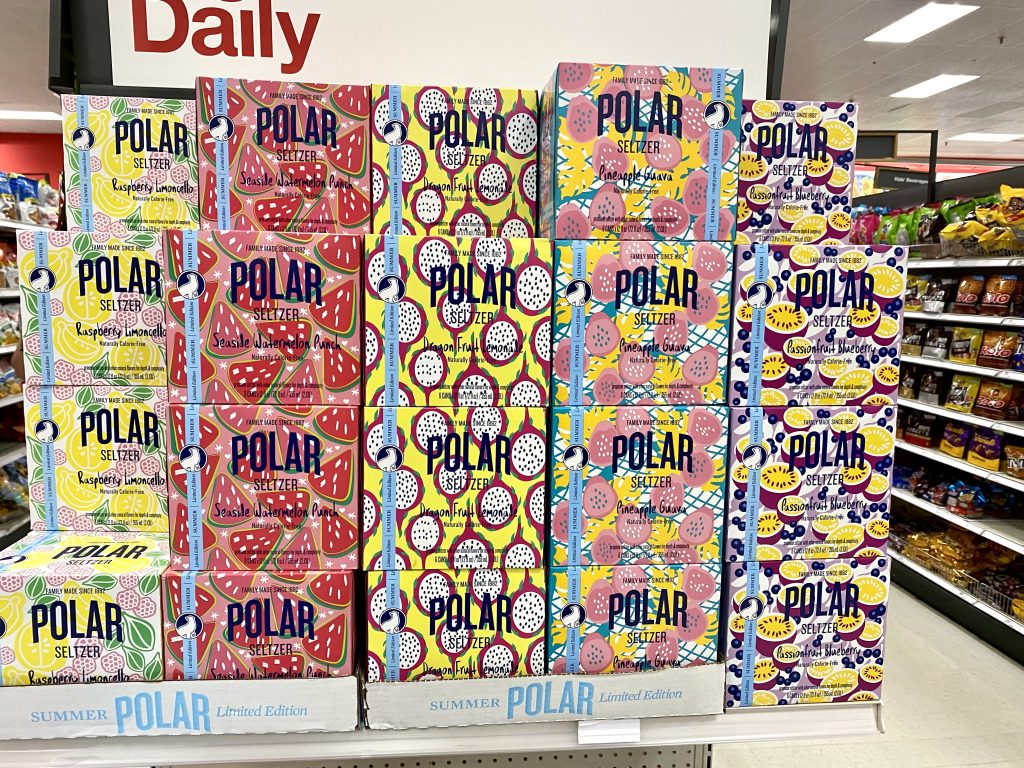 Polar Sparkling water makes unique and tasty flavors. Perfect for those looking to cut back on sodas.
Moon Cheese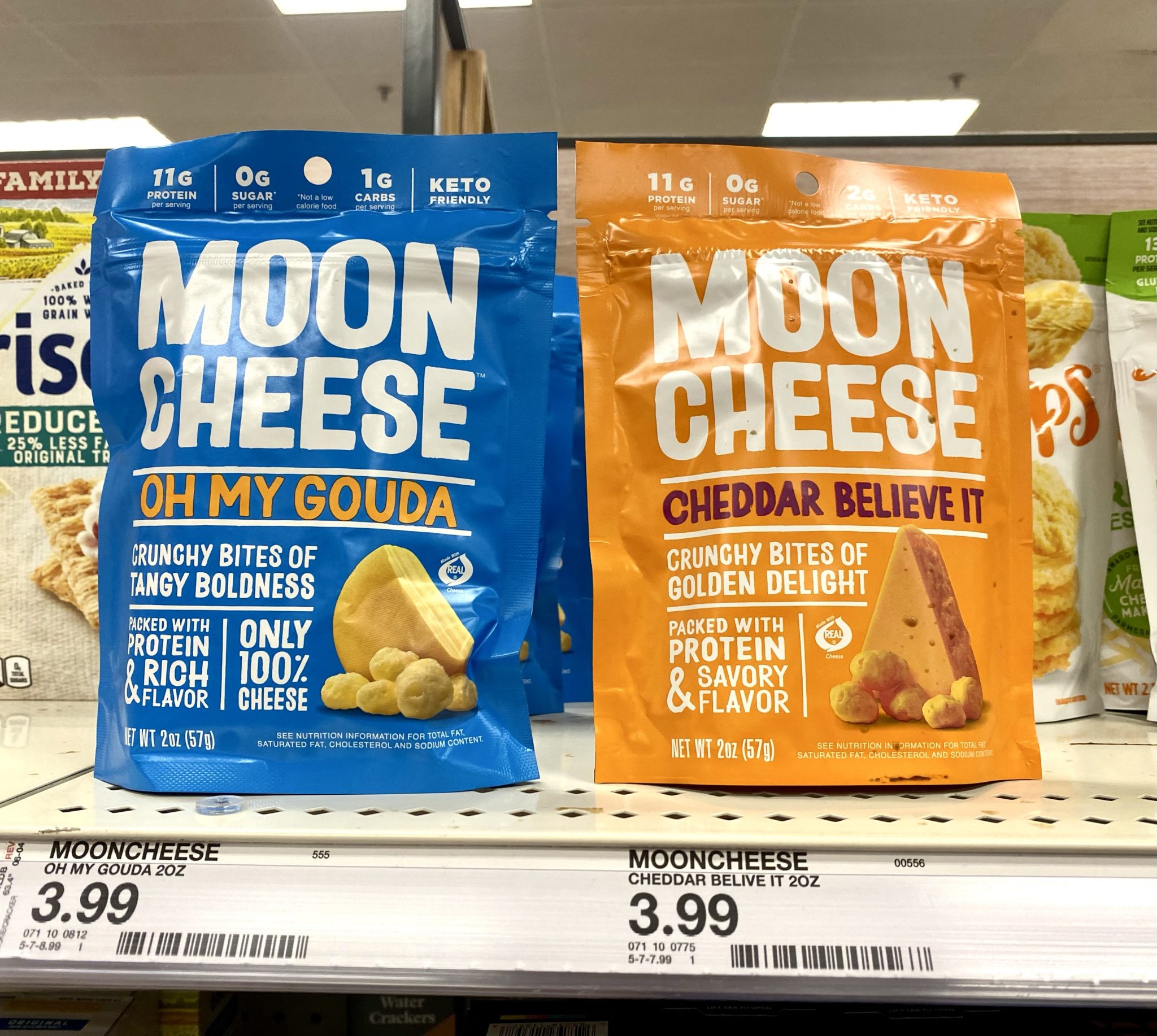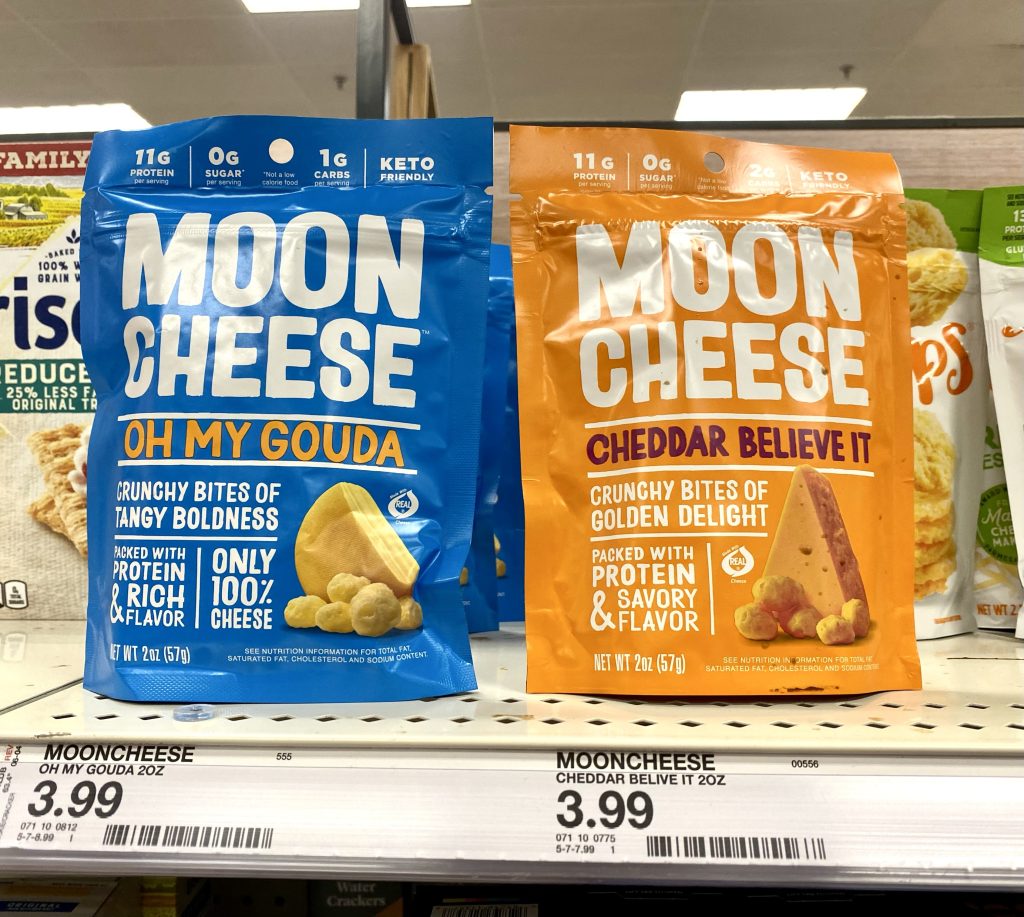 Moon cheese is a great low-carb salty snack when craving something salty and crunchy.
Cheese Crackers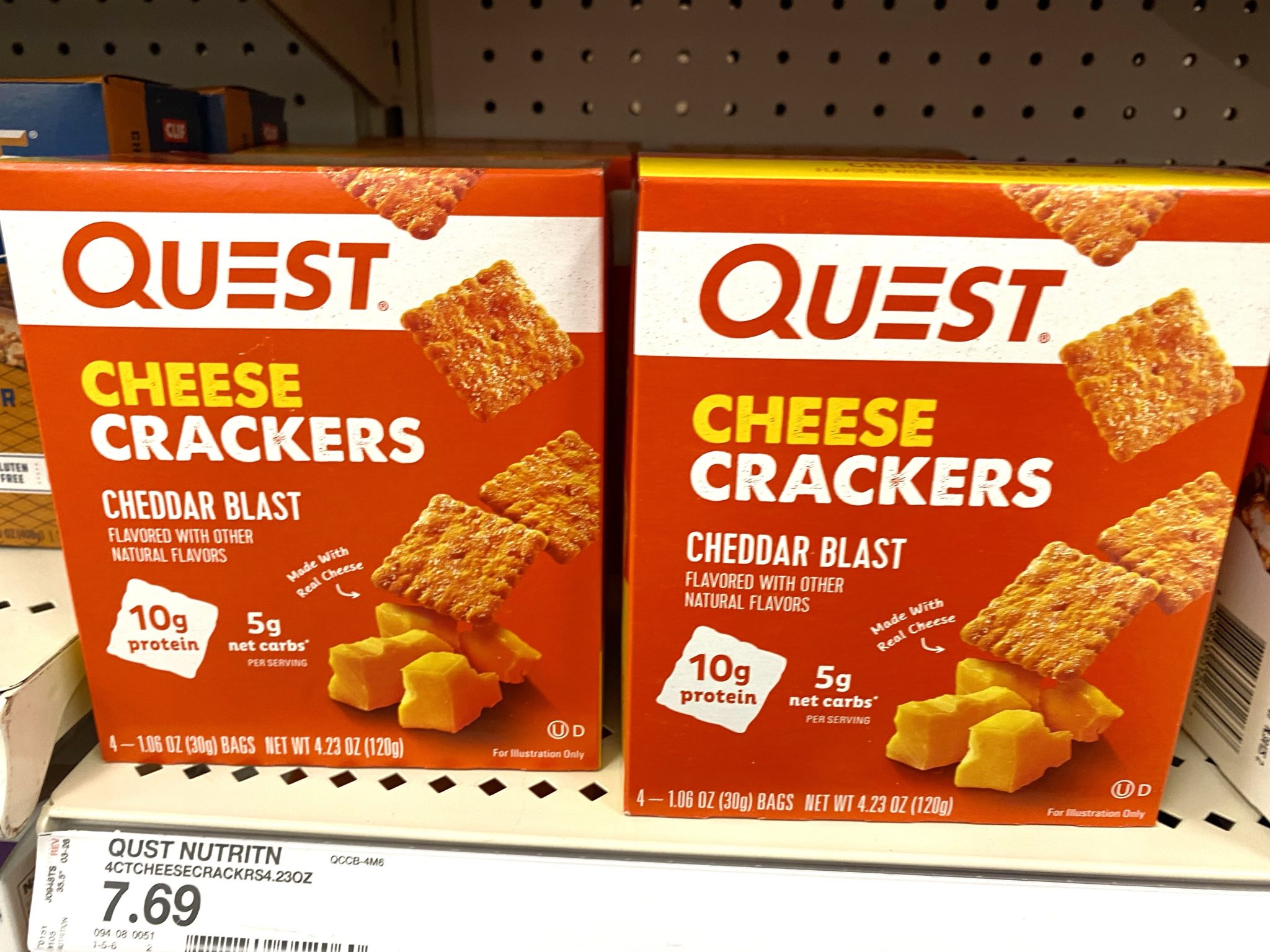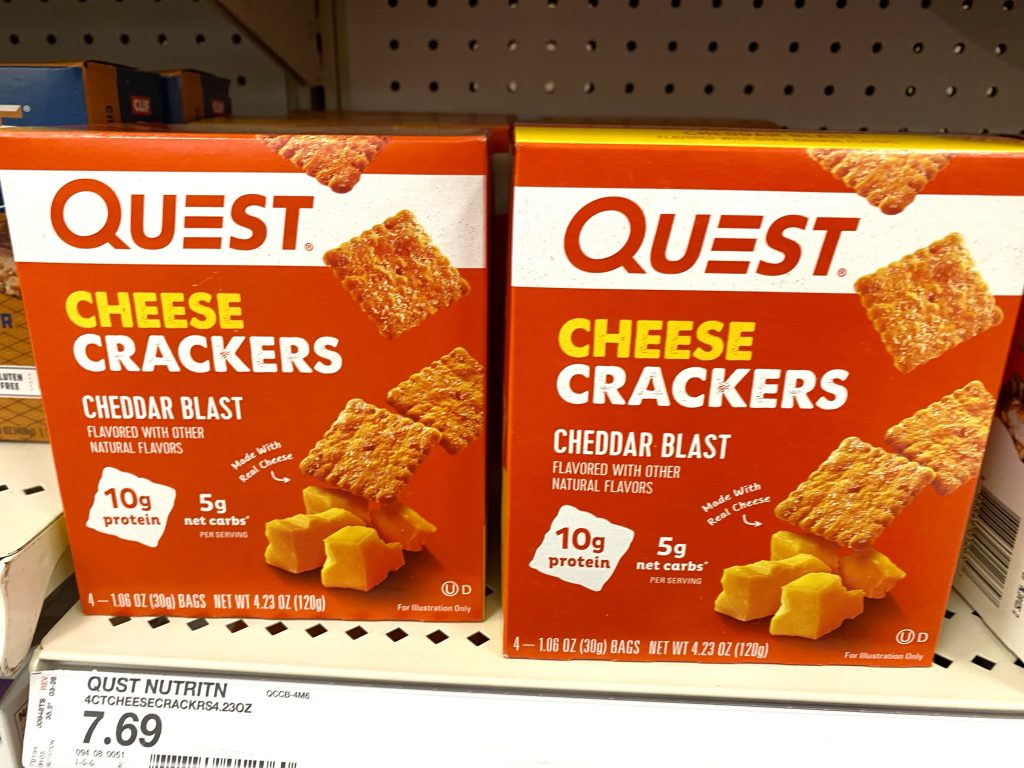 Quest Cheese Crackers can be a good substitute for those following a low-carb diet who miss snacking on cheese crackers like cheez-its.
Granola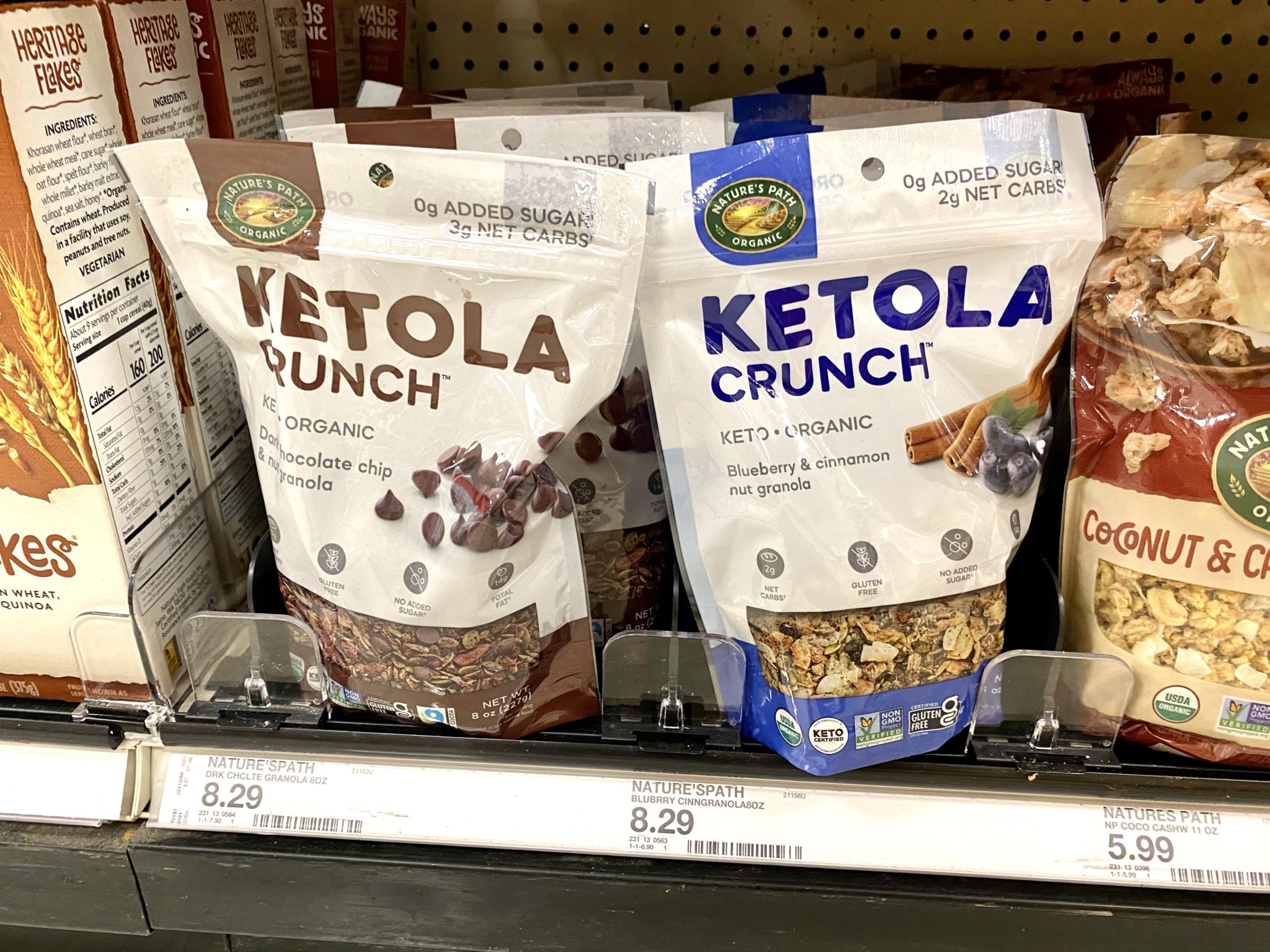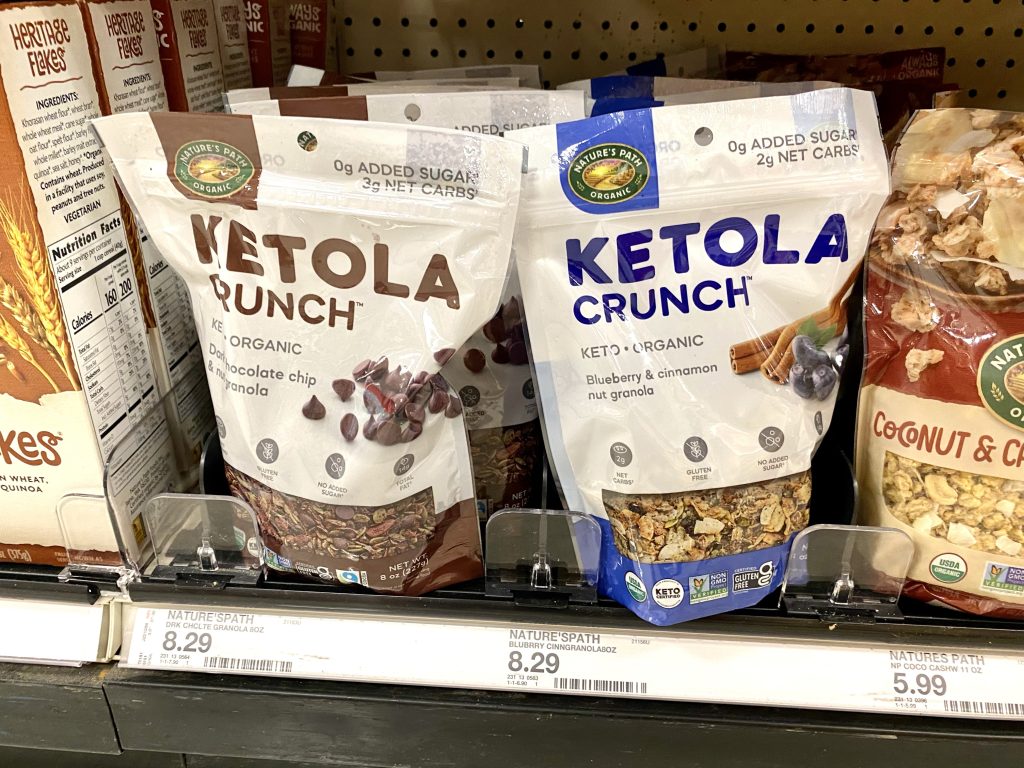 Ketola Crunch is a keto-certified, gluten-free, organic nut granola that can be enjoyed as a snack, cereal, or yogurt topping with low carbs.
Egg Bites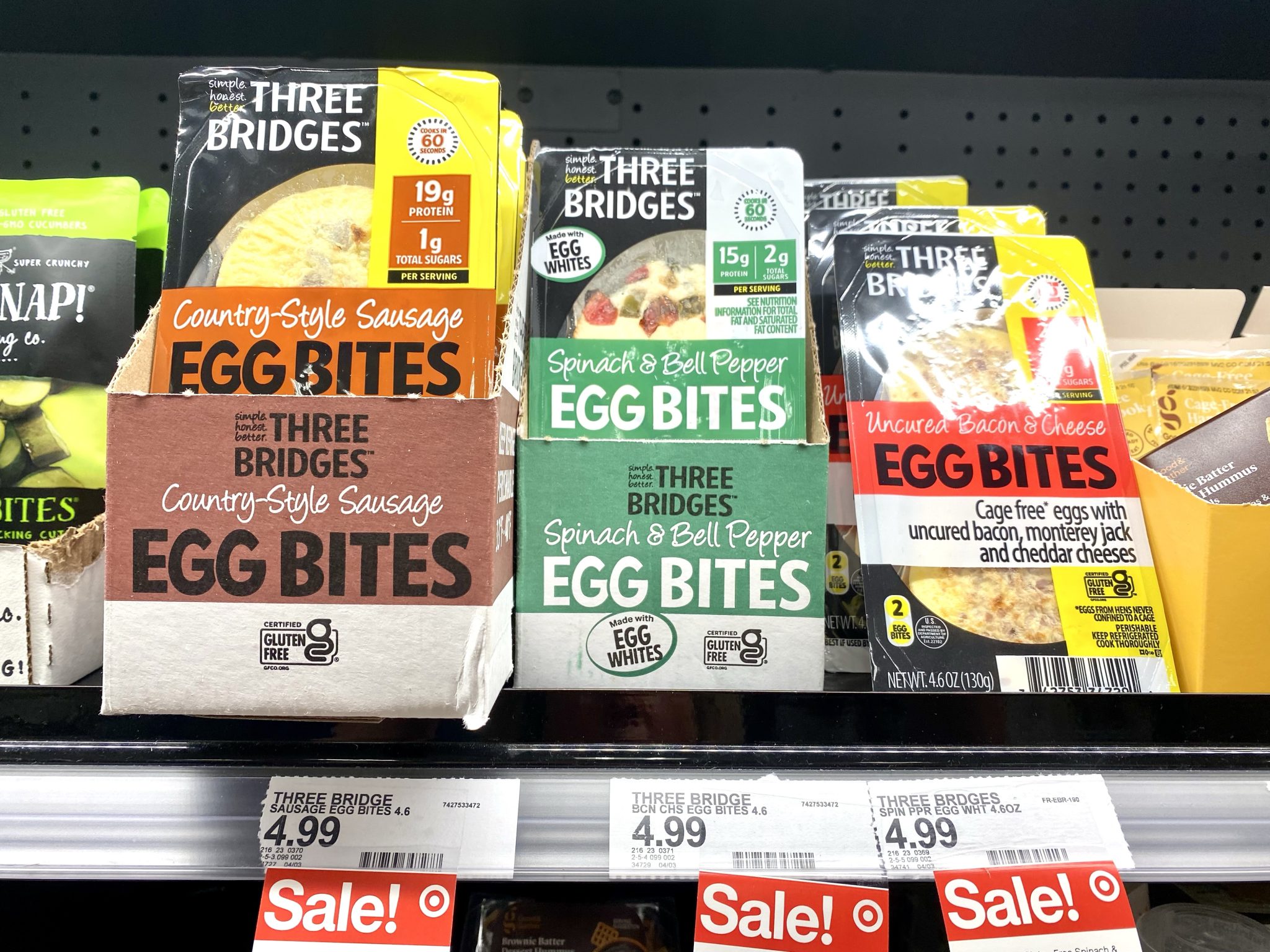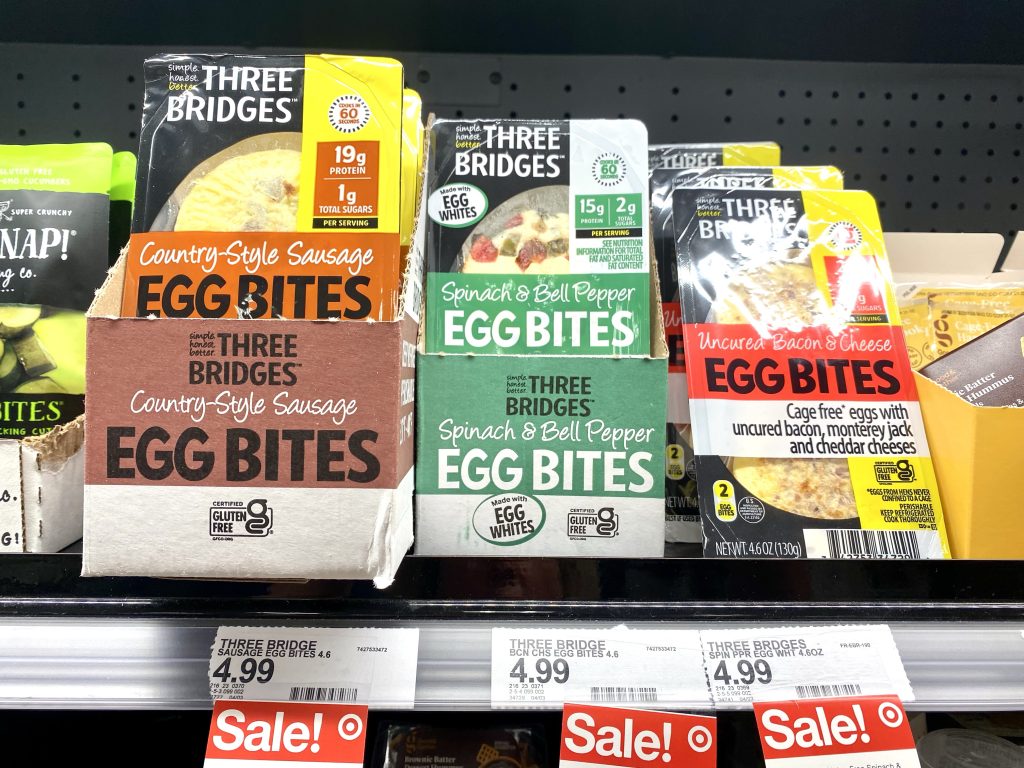 Egg Bites make a great snack or quick on-the-go breakfast option. They are low-carb and high-protein.
Dips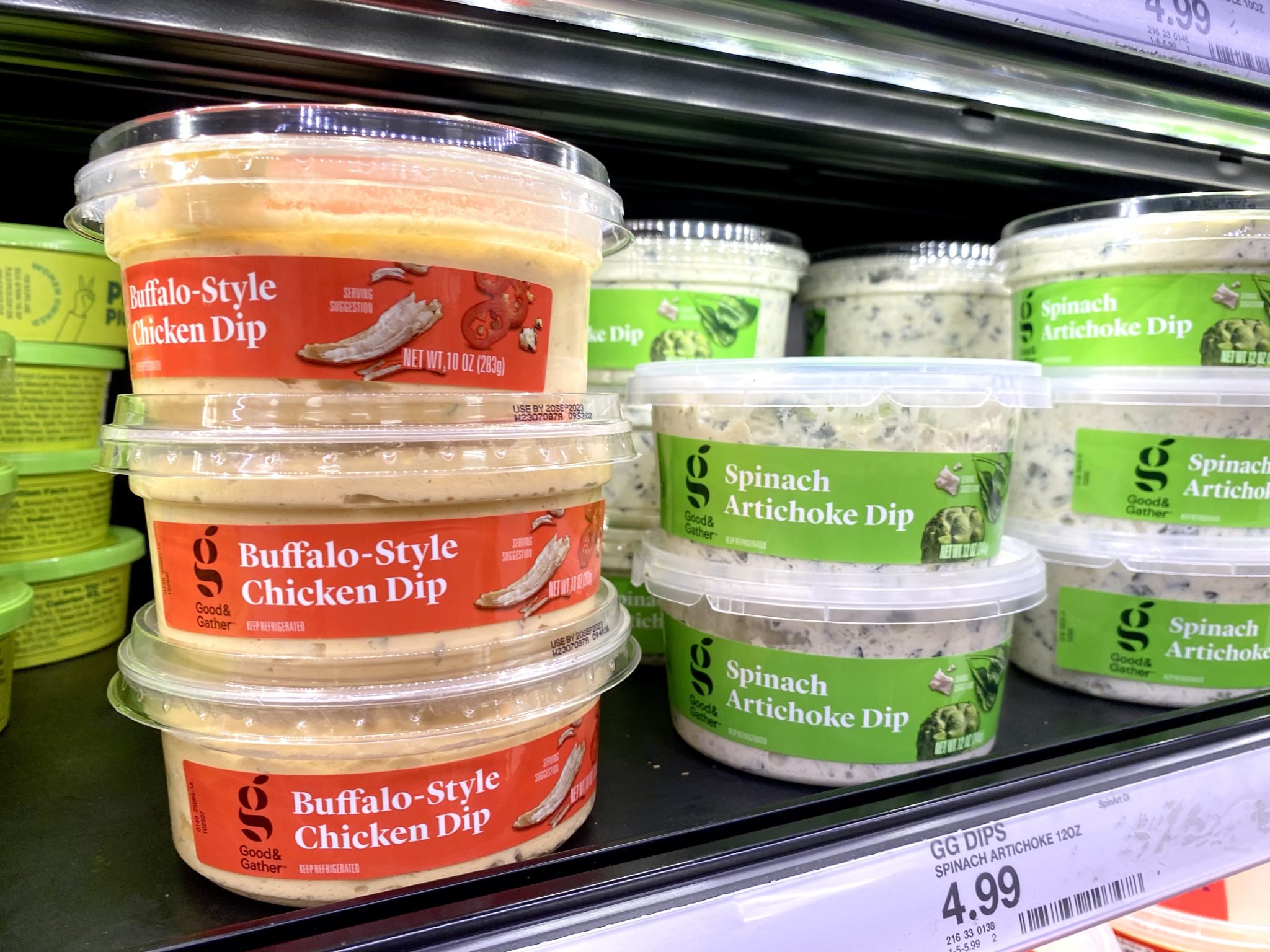 Target has several dips that are low-carb. They can be enjoyed with veggies or low-carb crackers for a snack.
Jelly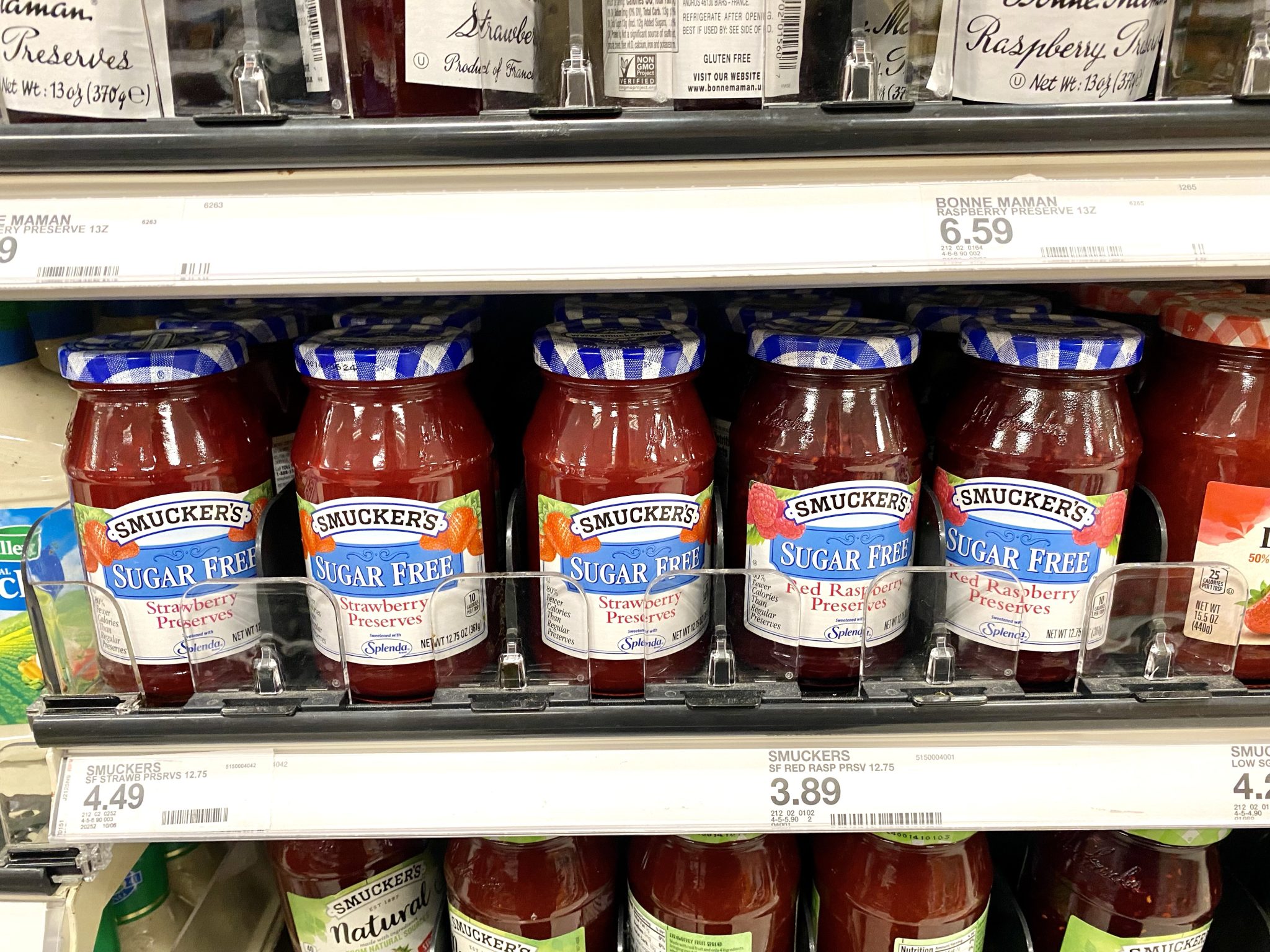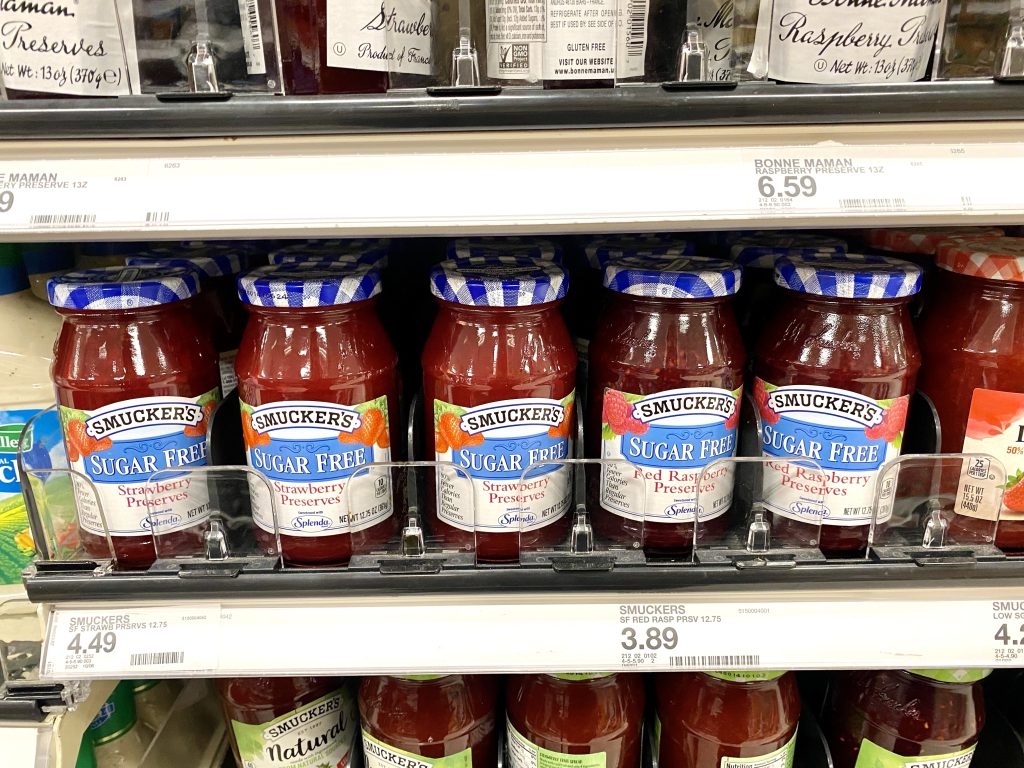 Smucker's low-carb, sugar-free preserves can be enjoyed on low-carb toast or try it with homemade low-carb biscuits.
Marinara Sauce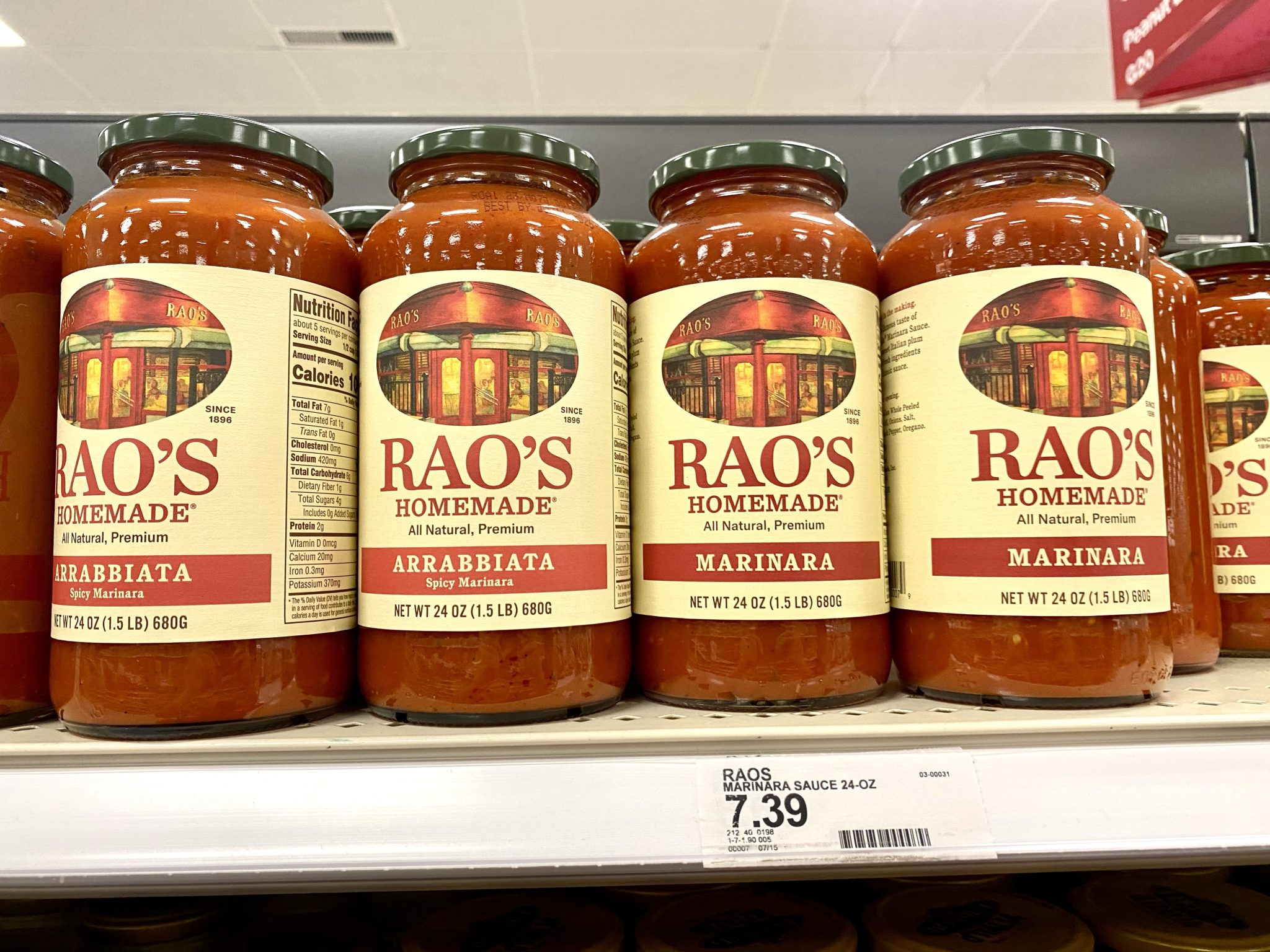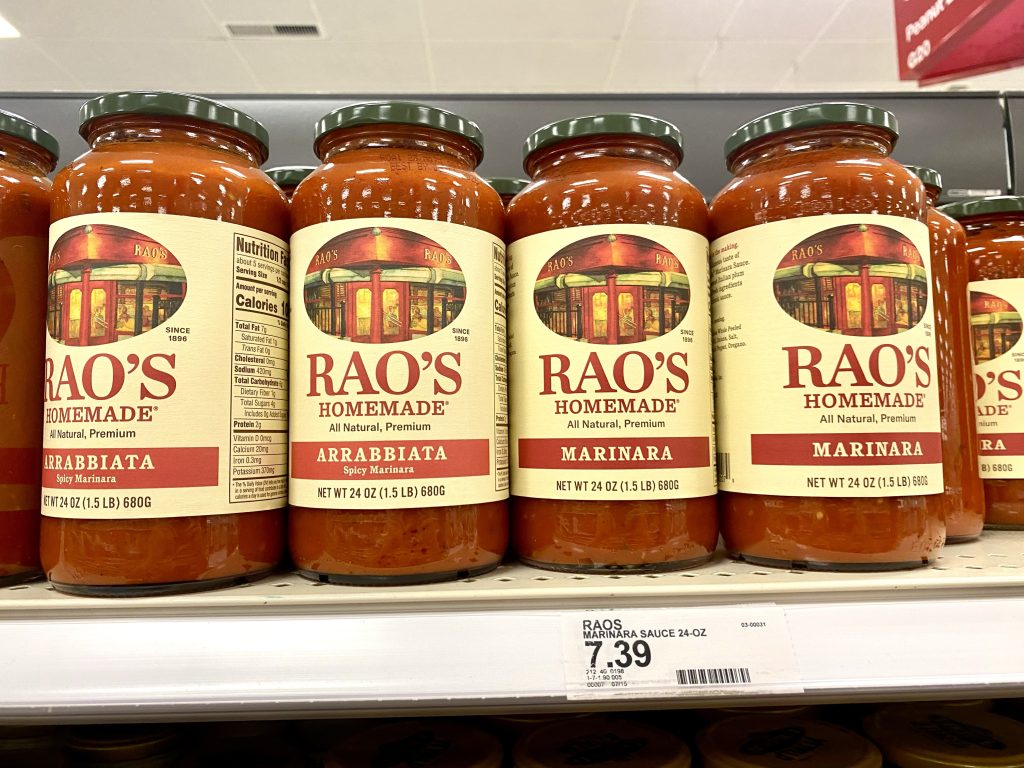 Rao's marinara is popular among those following low-carb and keto because of its simple ingredients, no added sugars and lower carbs.
Deli Pickles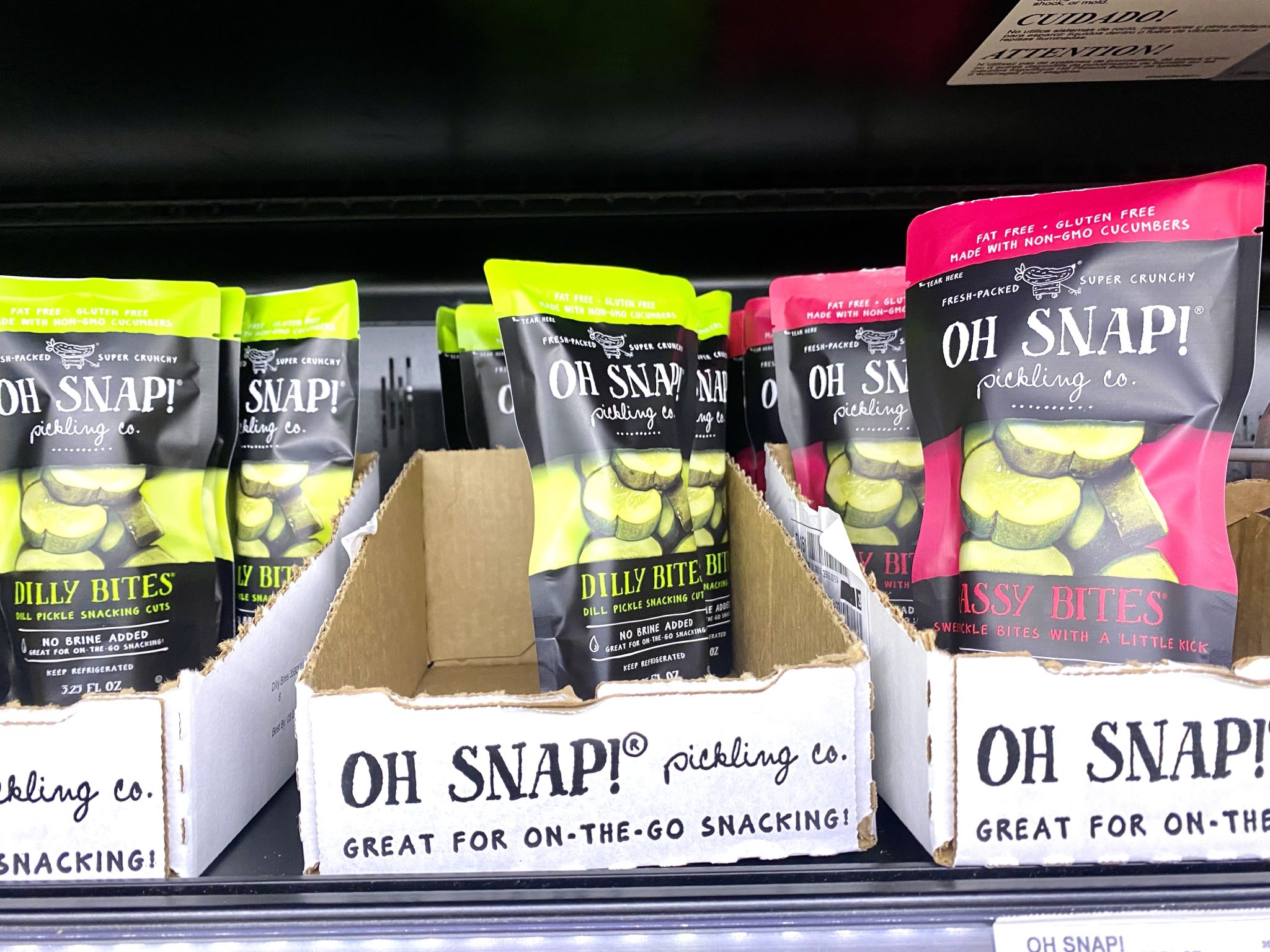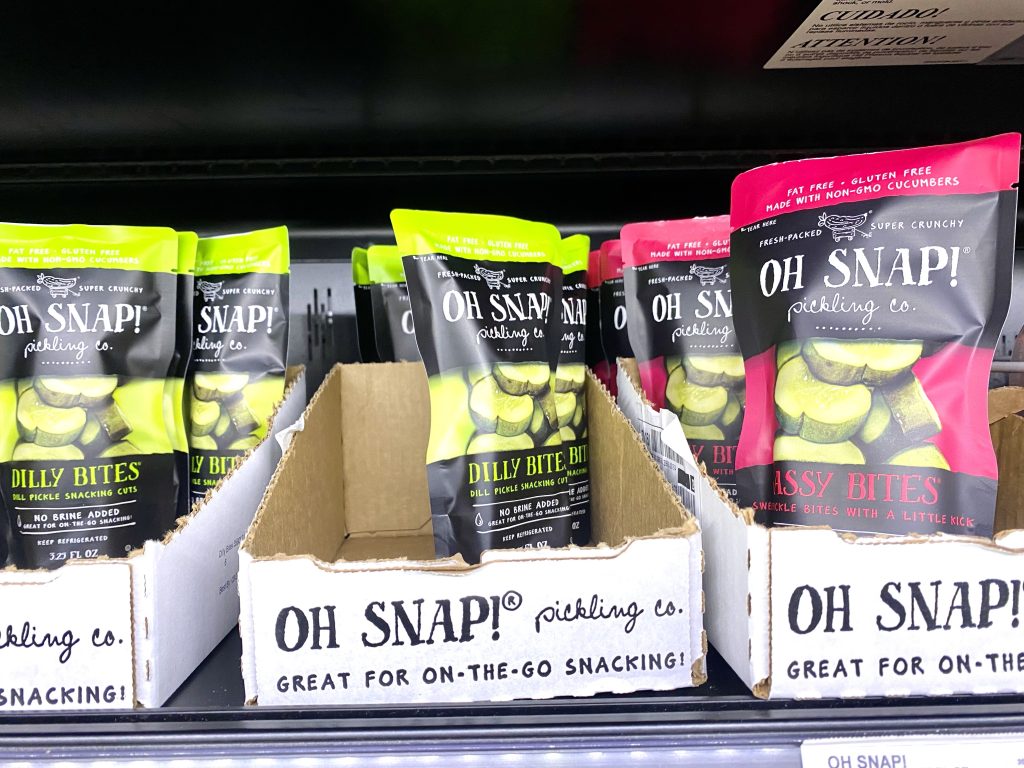 Dilly Bites are great on-the-go snacking pickles. They are low-carb, gluten-free and made with non-gmo cucumbers.
Beef Jerky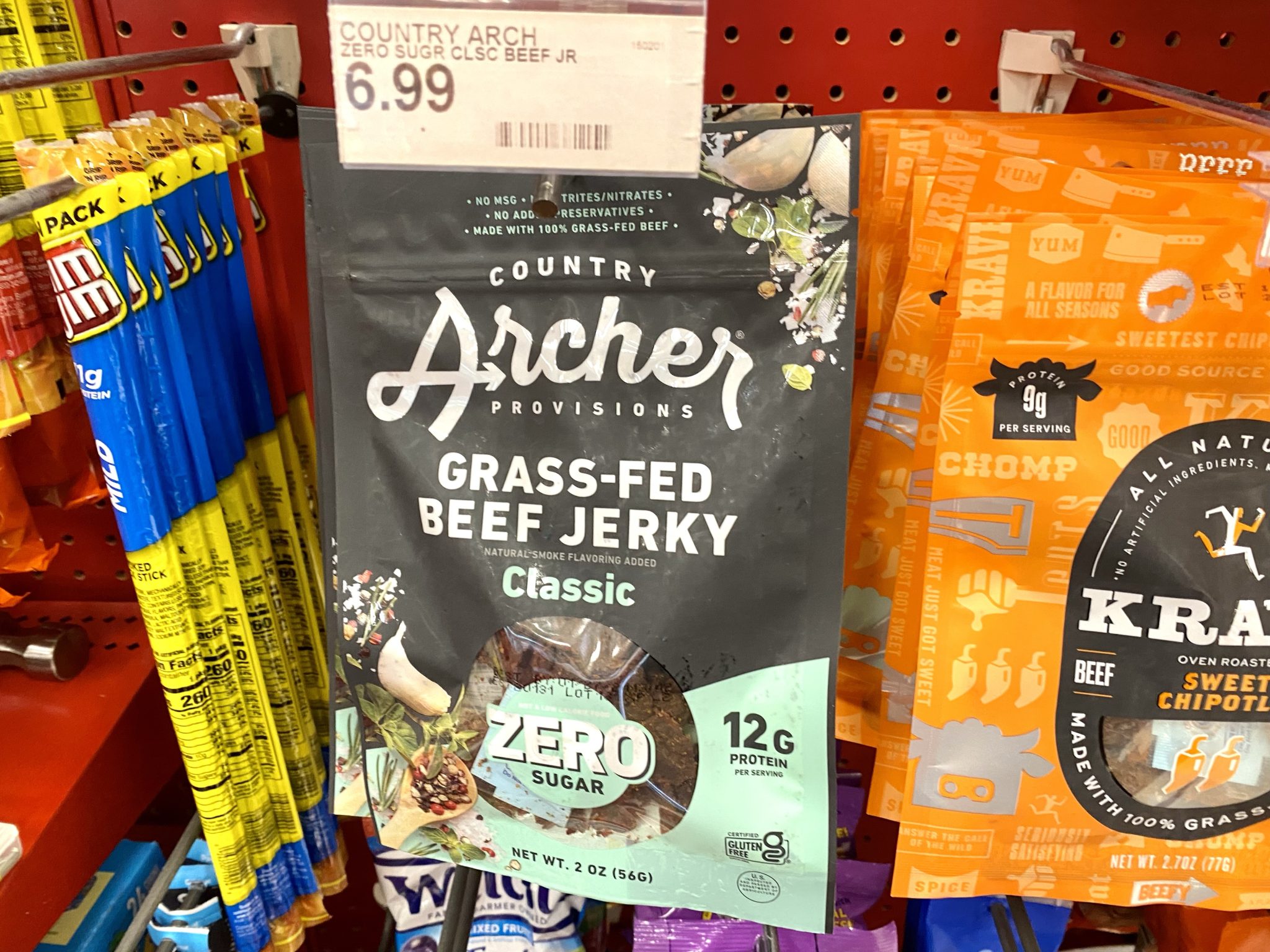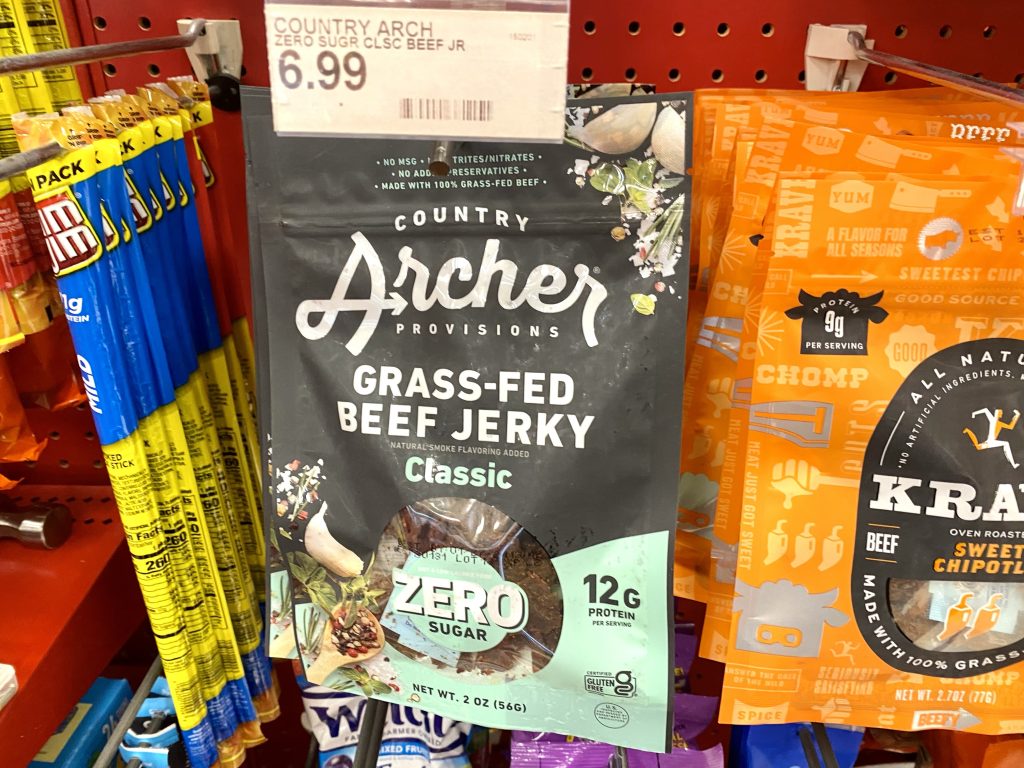 Beef jerky is a great low-carb snack. Target has a few options. Make sure to check the ingredients for no added sugars.
Tortillas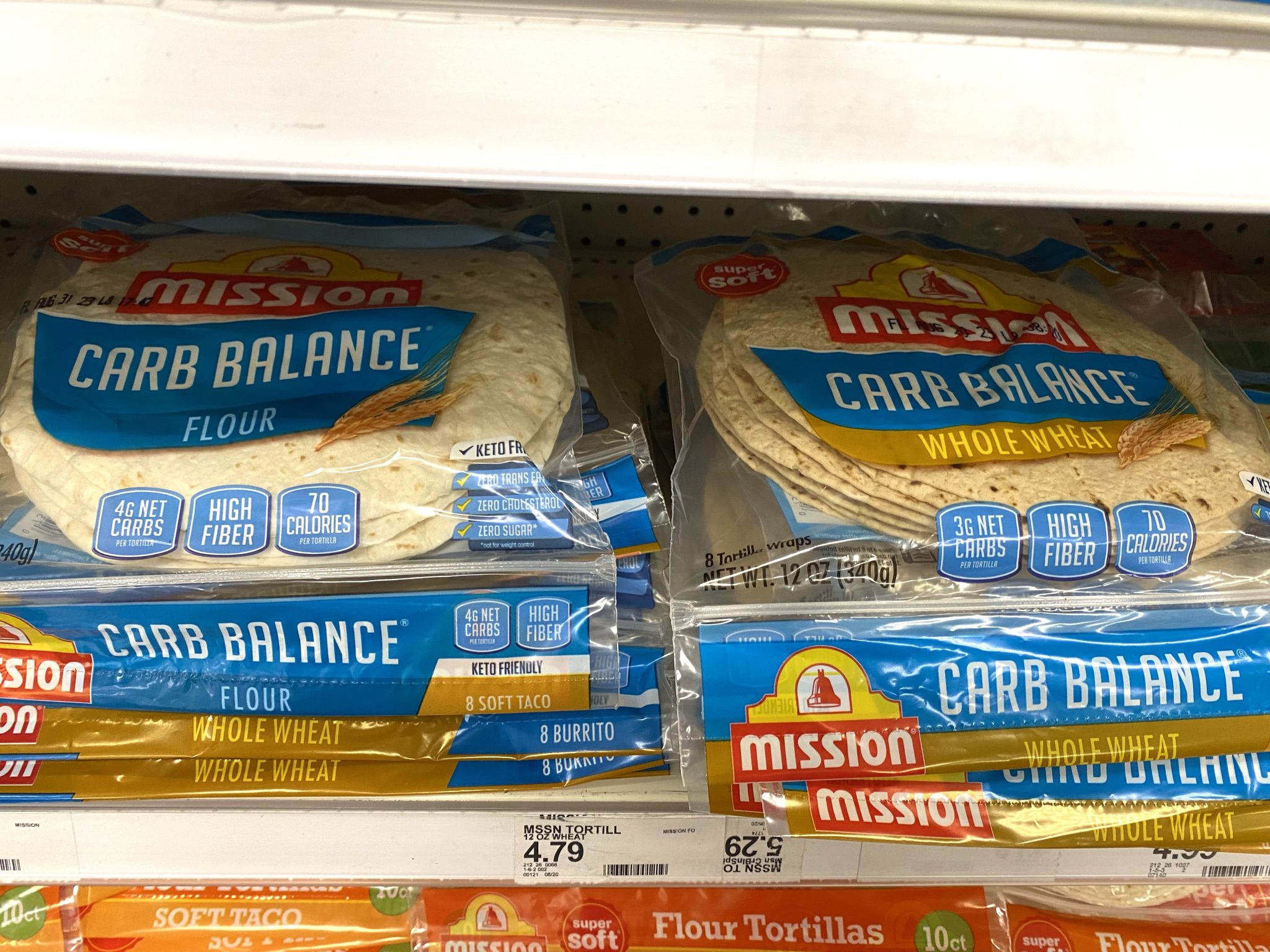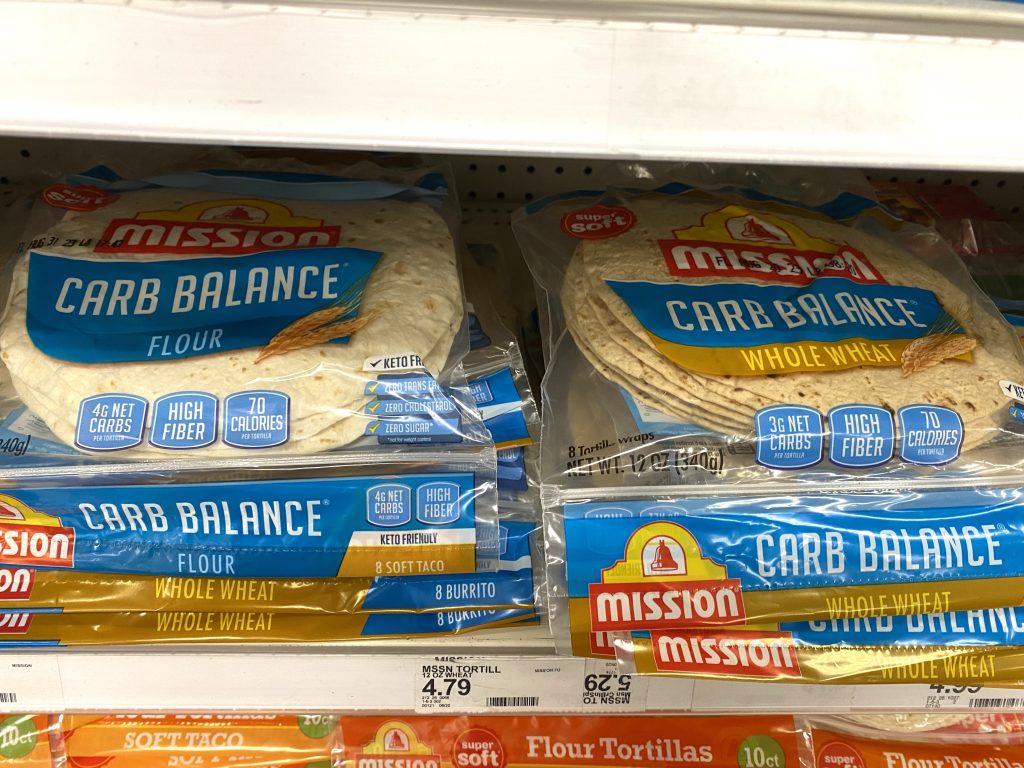 You can use low-carb tortillas to make delicious sandwich wraps, tacos, quesadillas, and pizza toppings.
Candy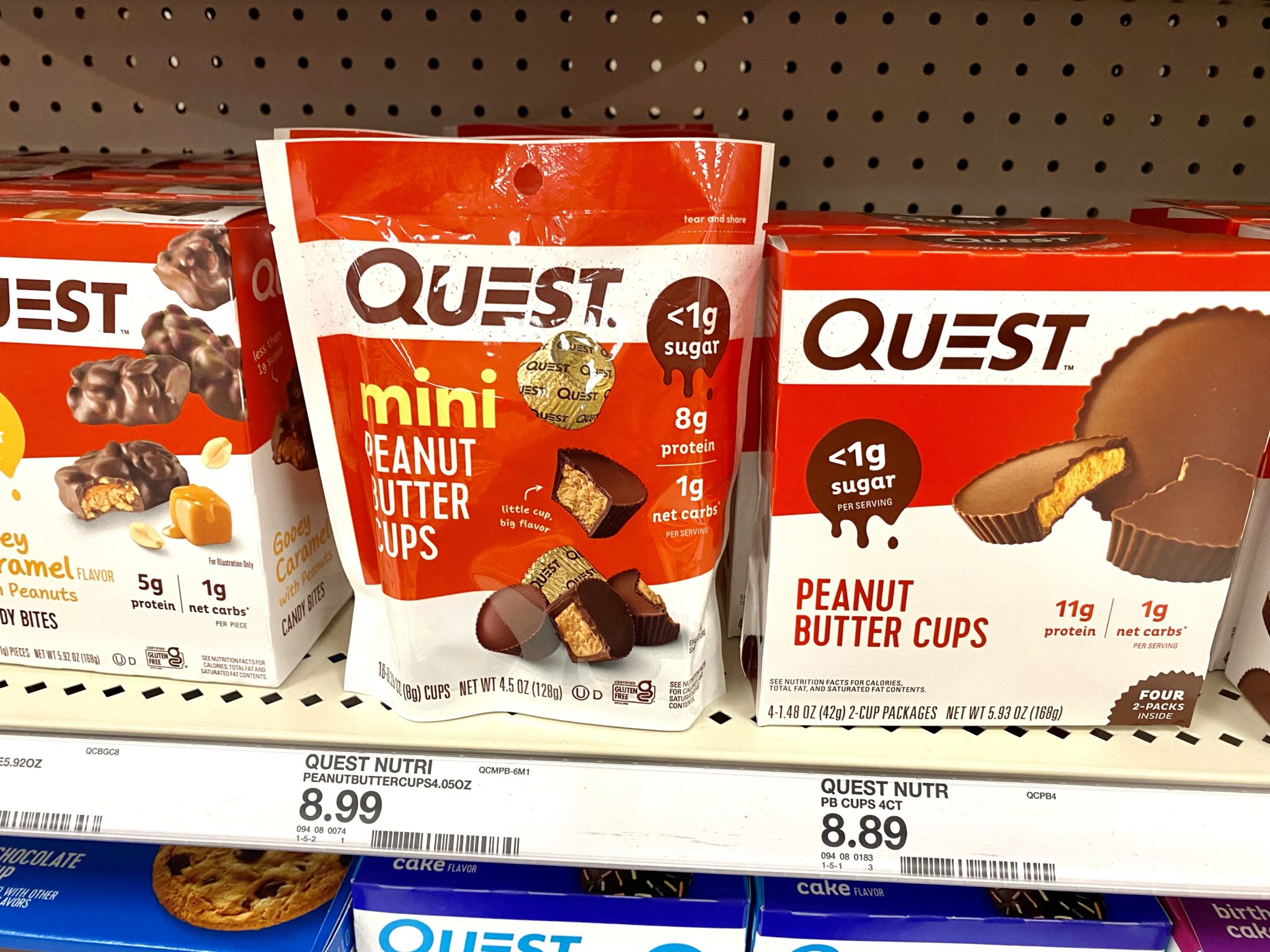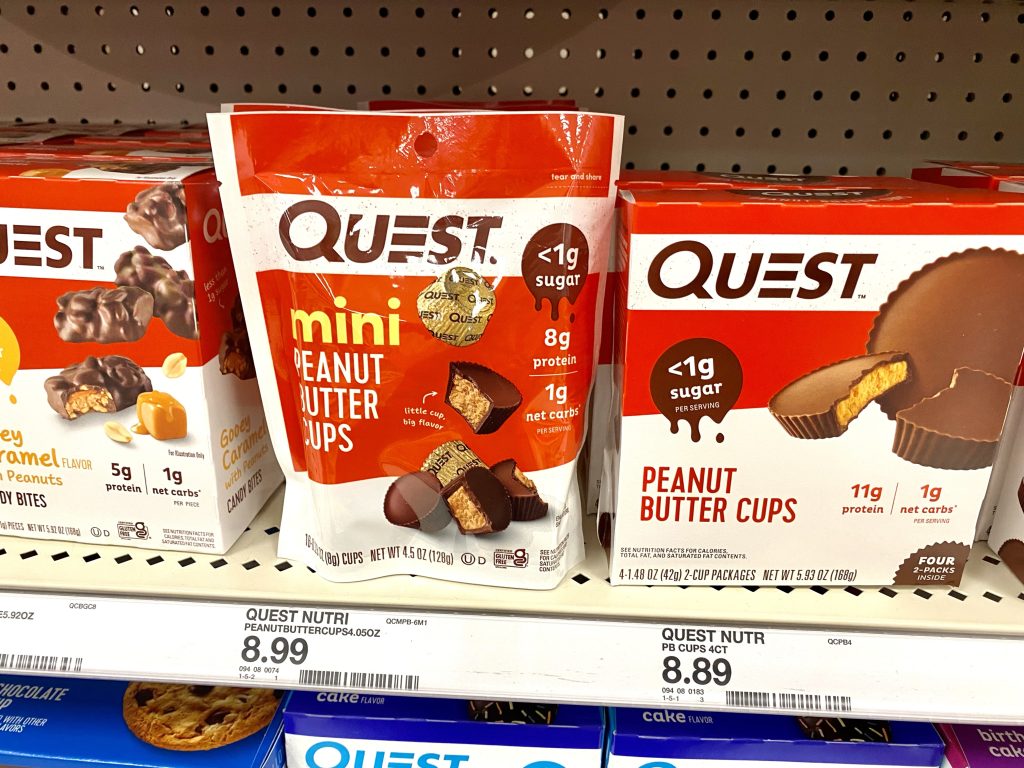 Target has several low-carb candy options. They have several Quest low-carb candy bars and protein bars.
Meat and Cheese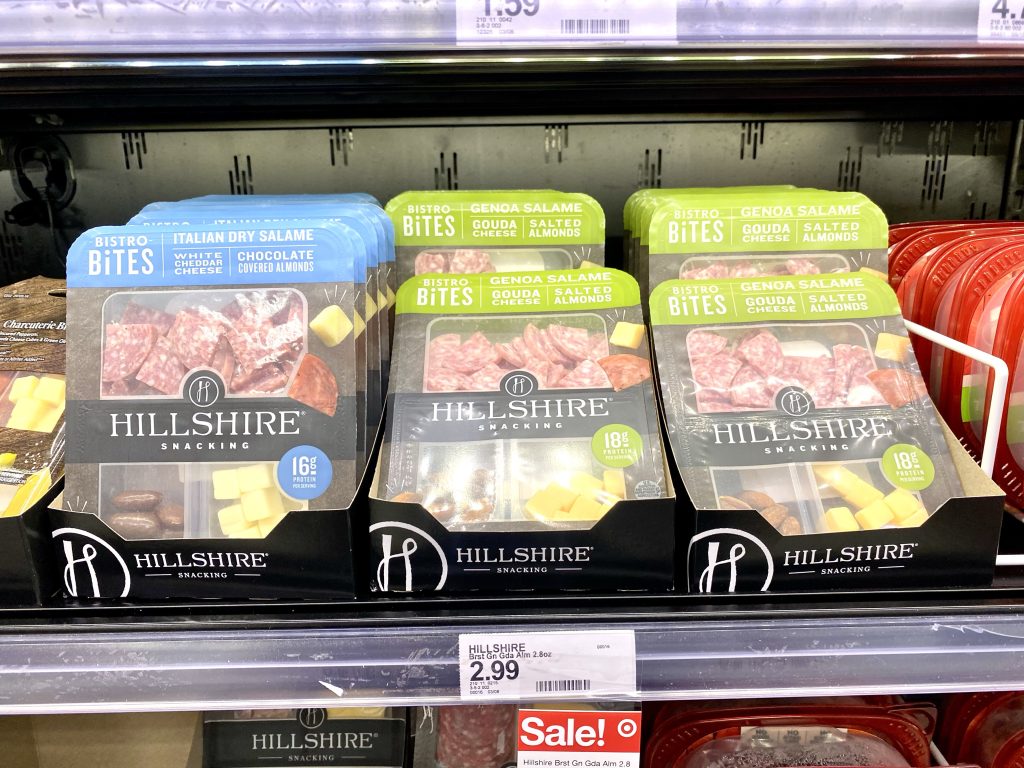 Protein snacks that come pre-made with meat, cheese, and nuts are an ideal option for people who are always on the move.
Protein Bars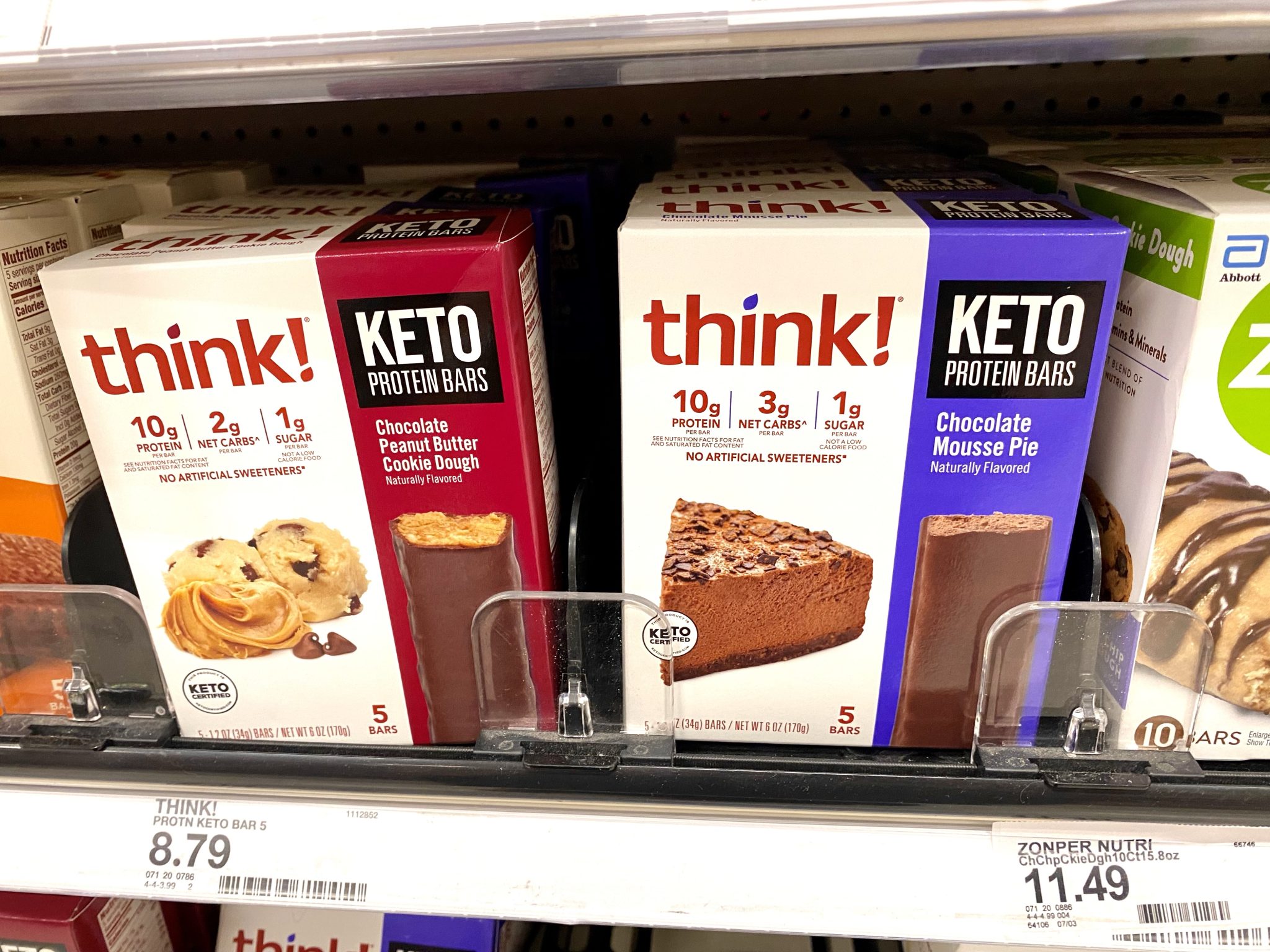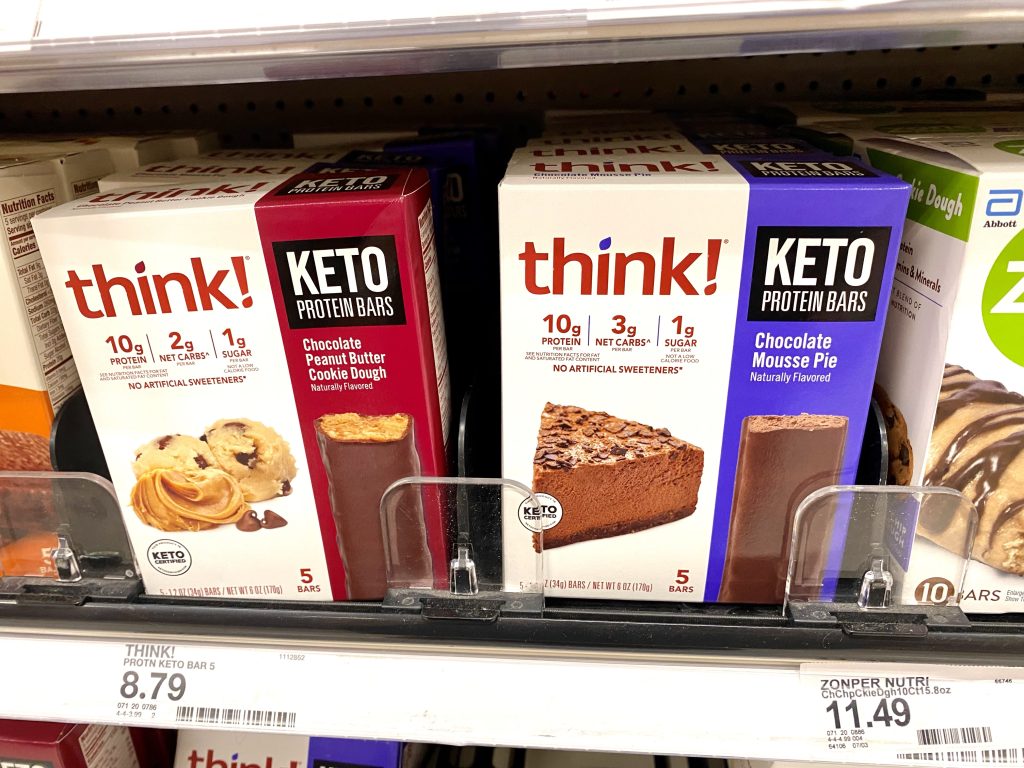 Think protein bars are keto-certified, low-carb, high protein and contain no artificial sweeteners.
Cheese Crisps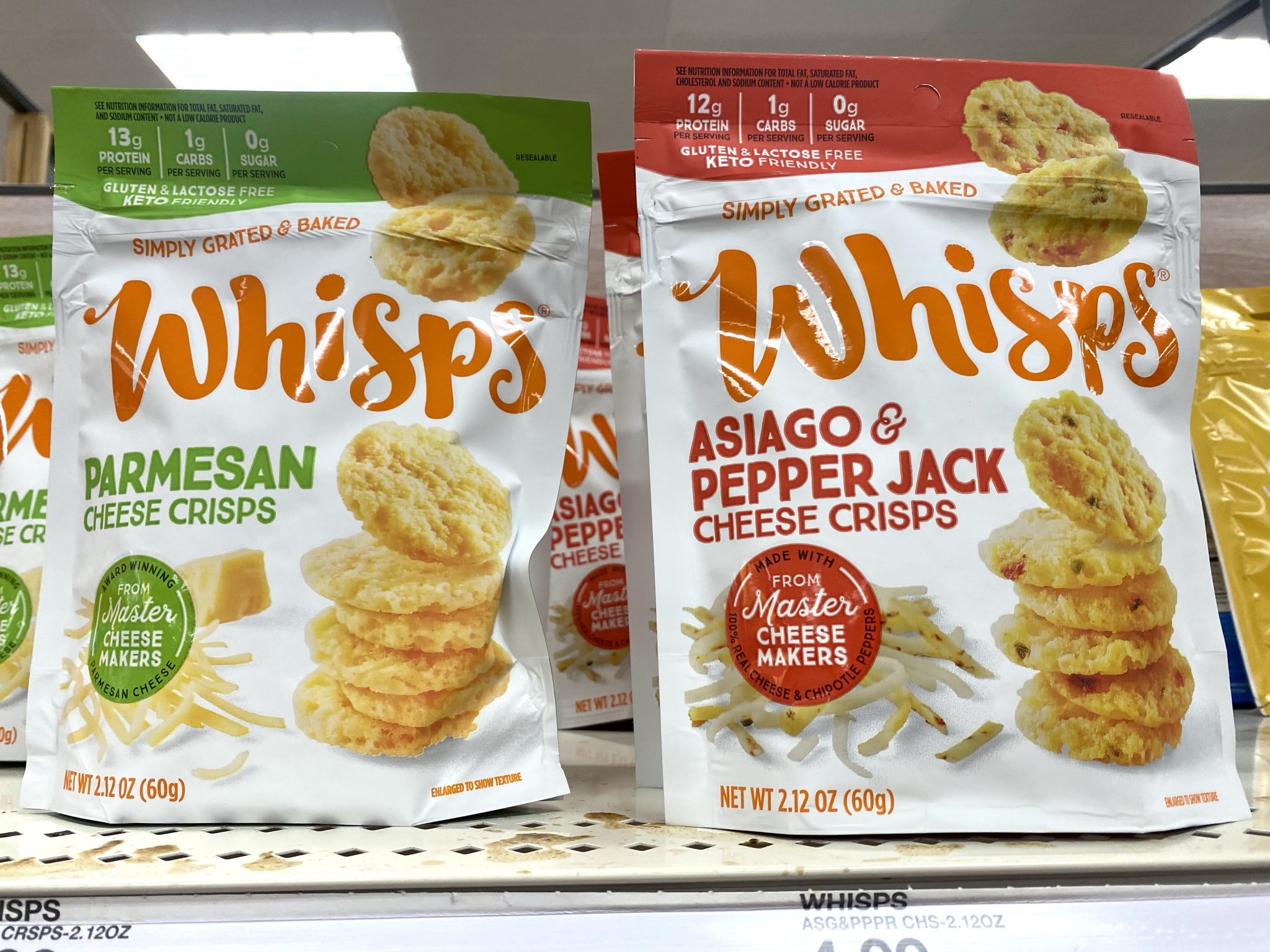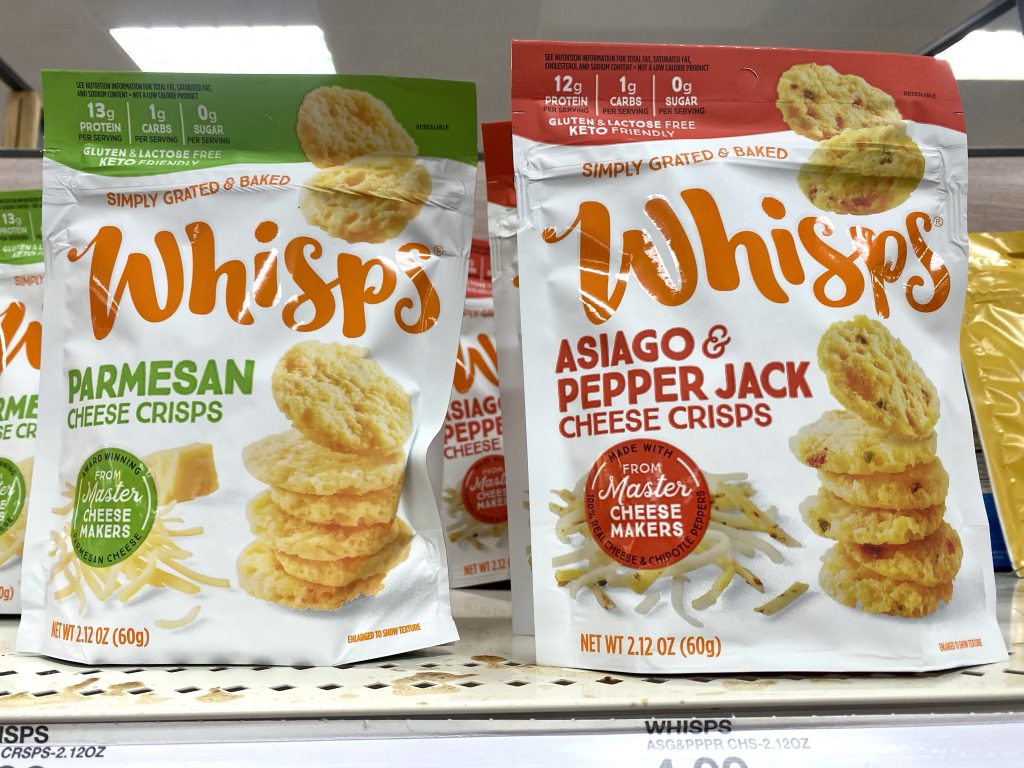 Cheese Whisps are a delicious, low-carb snack that can also replace croutons in salads.
Smoothies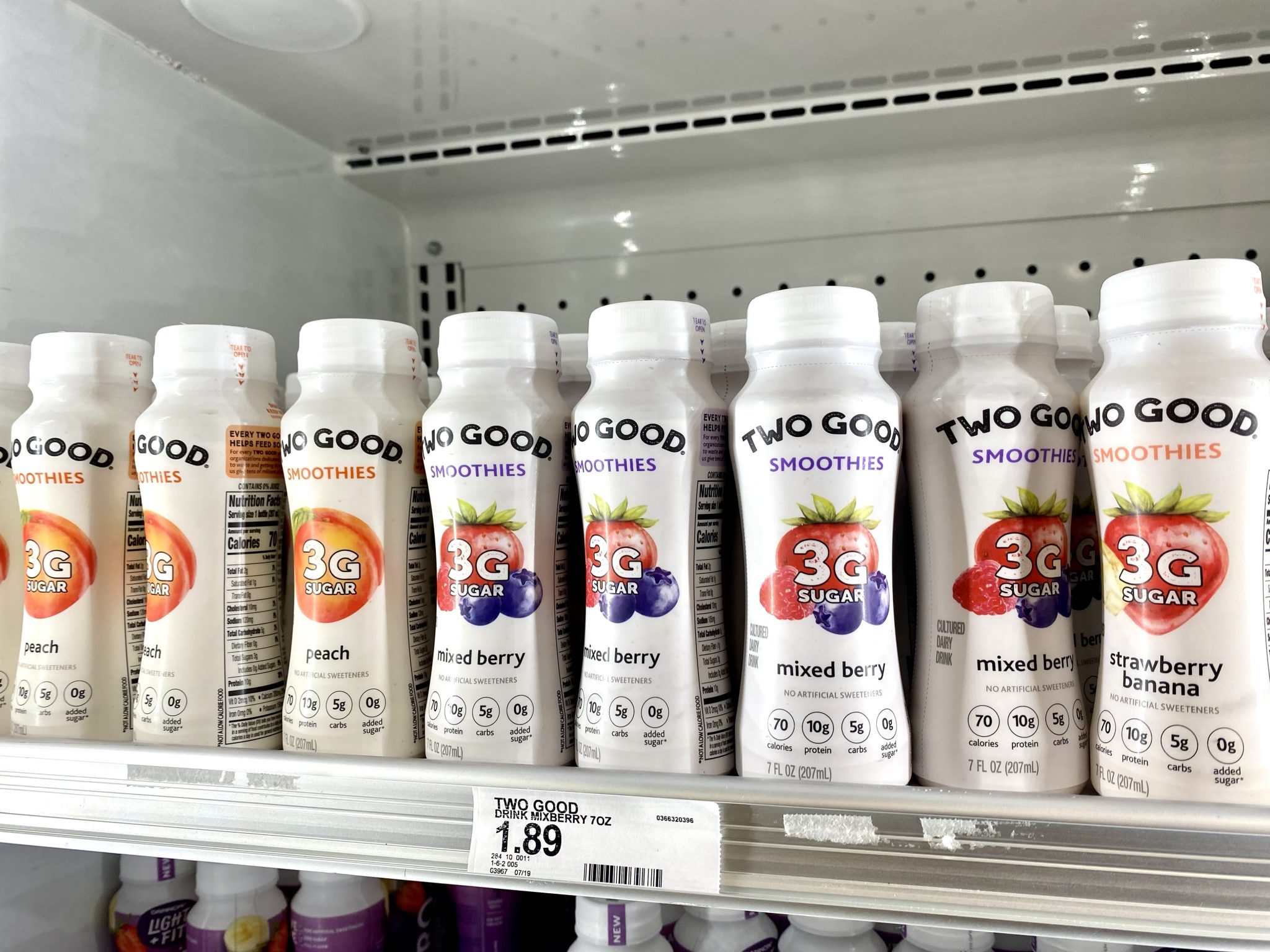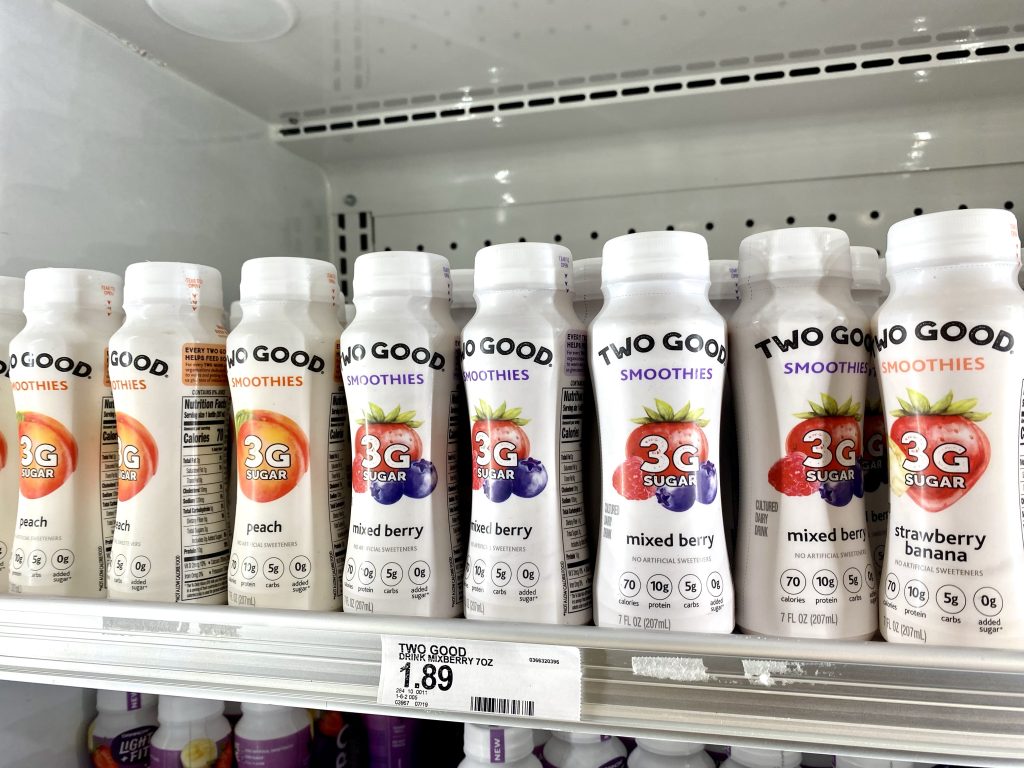 Two Good Smoothies have a moderate amount of carbs, but they. They also do not contain any added sugars. are still considered low-carb.
Yogurt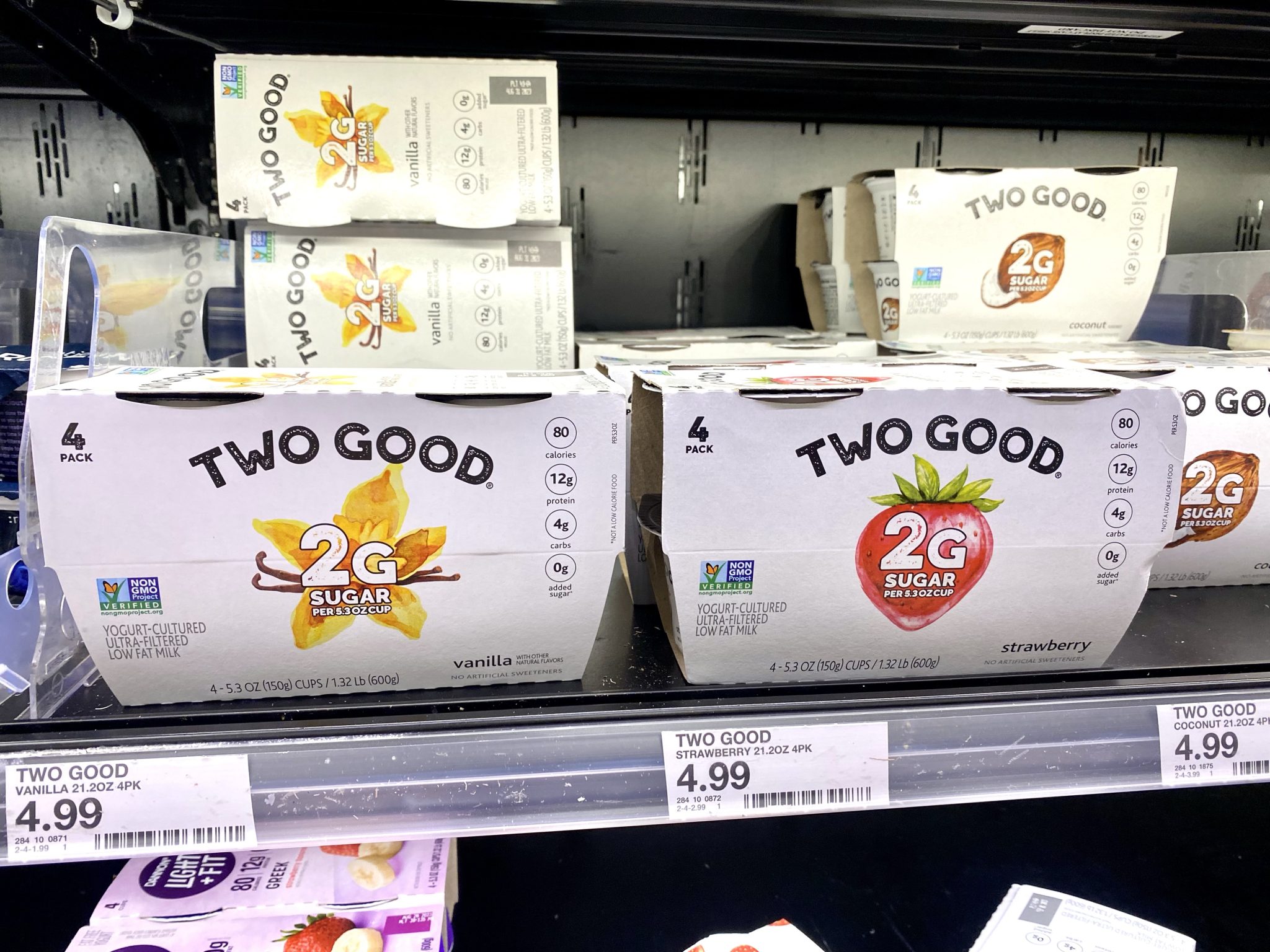 Two Good Yogurt is non-gmo and contains no added sugars. They have 4 net carbs and 12 grams of protein per serving.
Cheese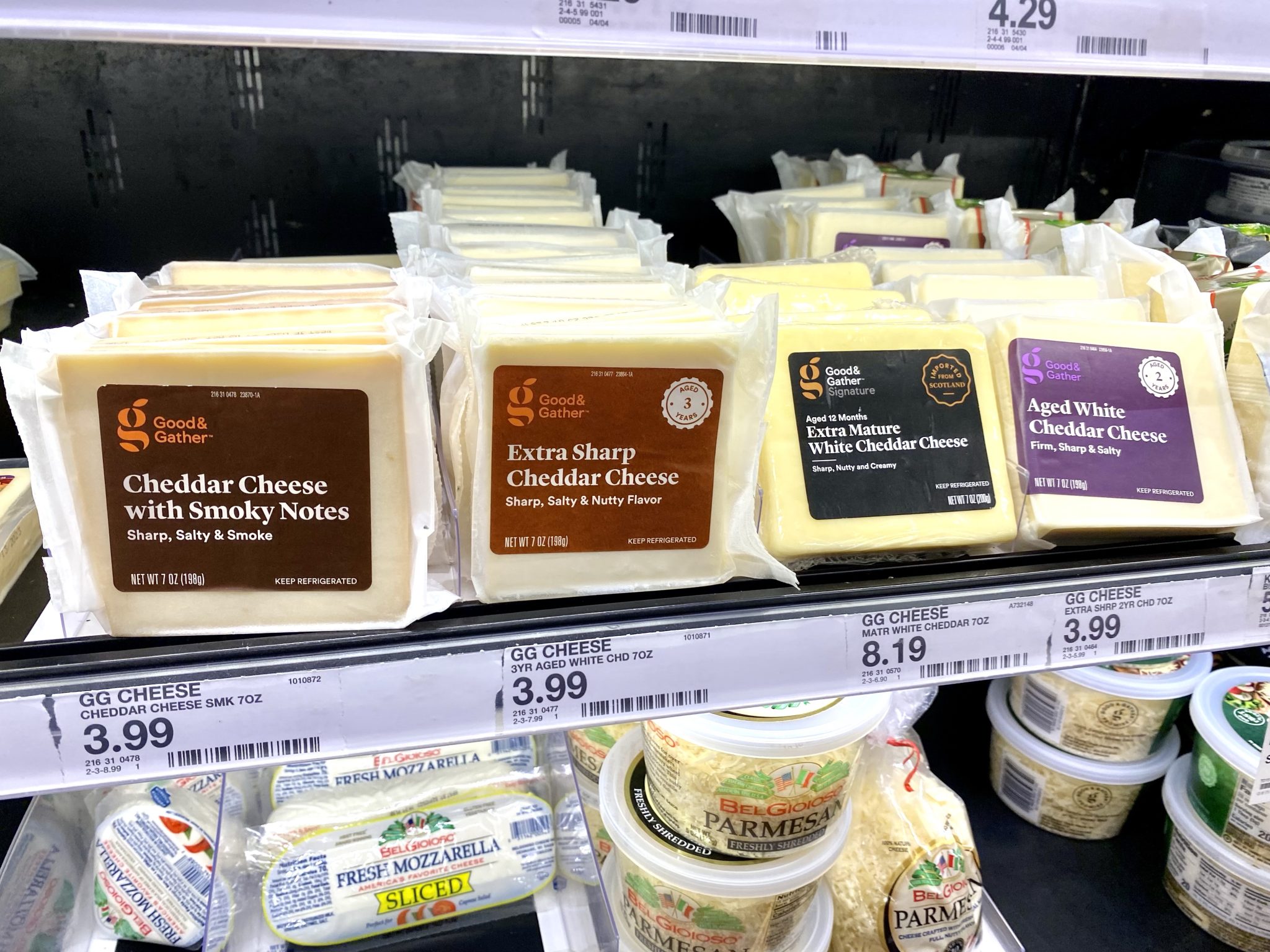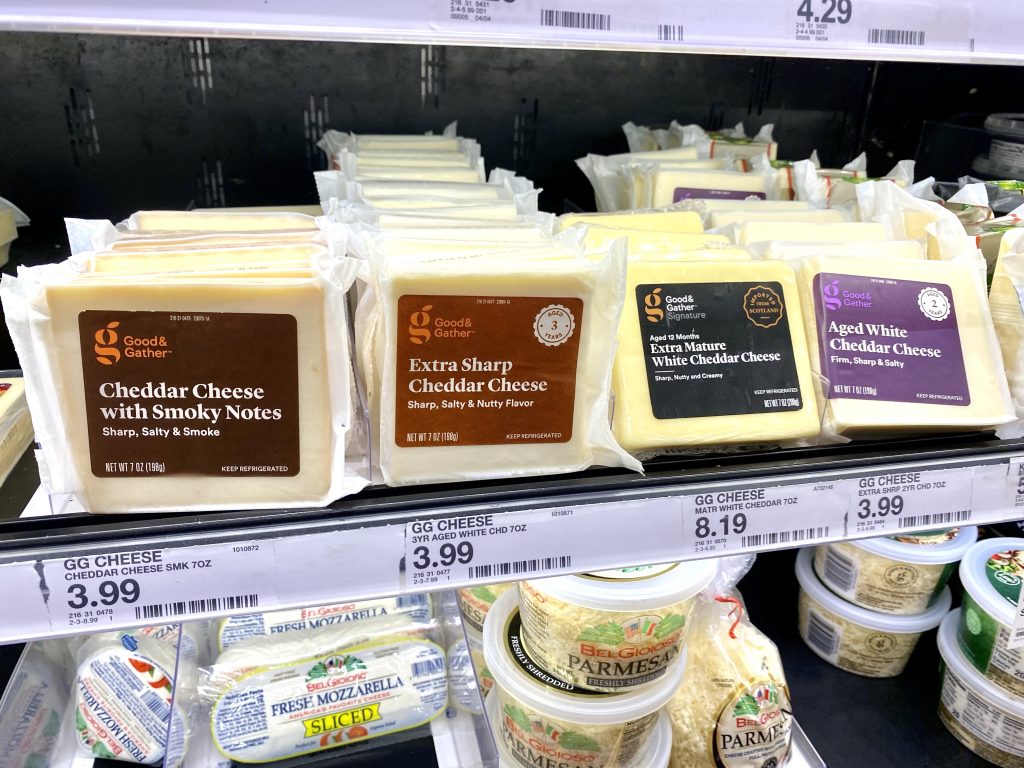 Target offers high-quality cheeses at affordable prices.
Protein Powder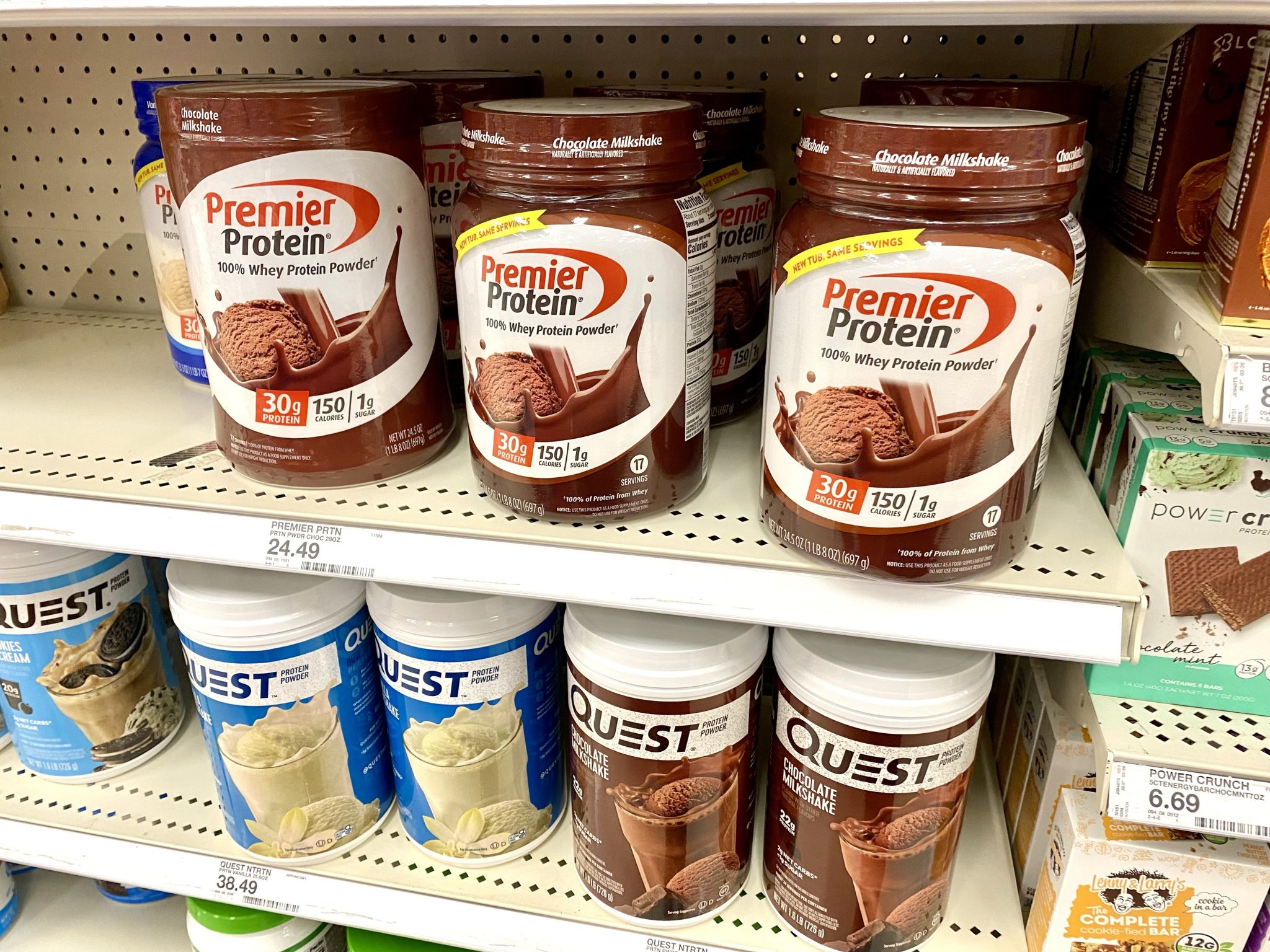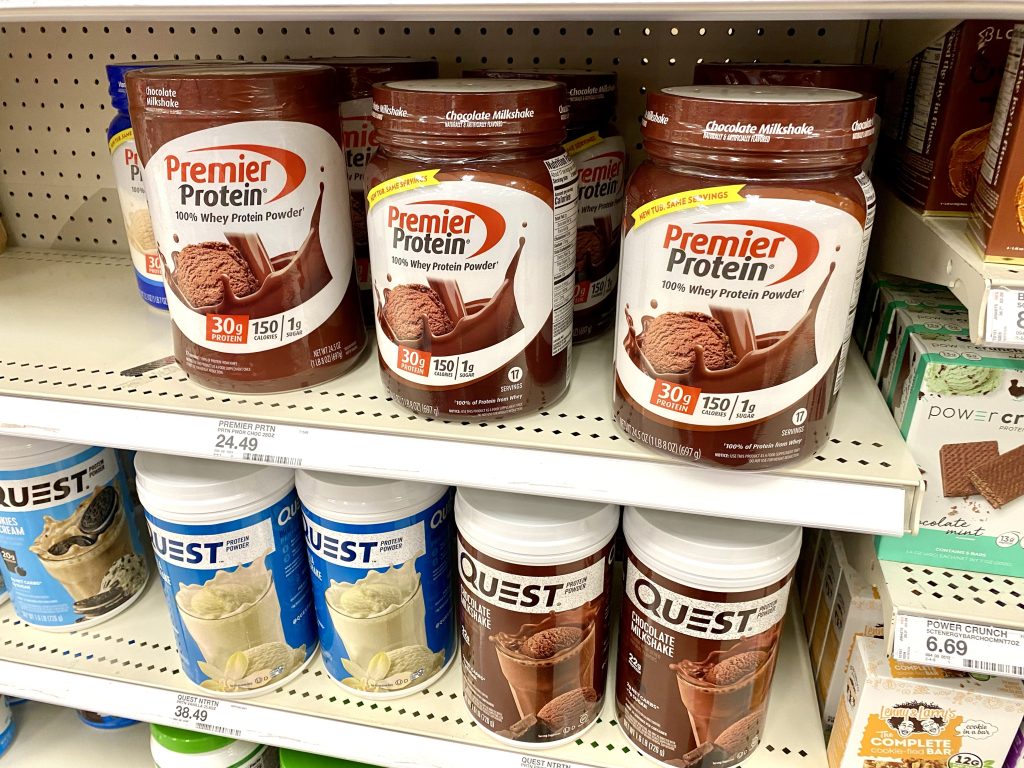 At Target, there is a diverse range of protein powder brands available that are low in carbohydrates and high in protein, without any additional sugars added.
Tortilla Chips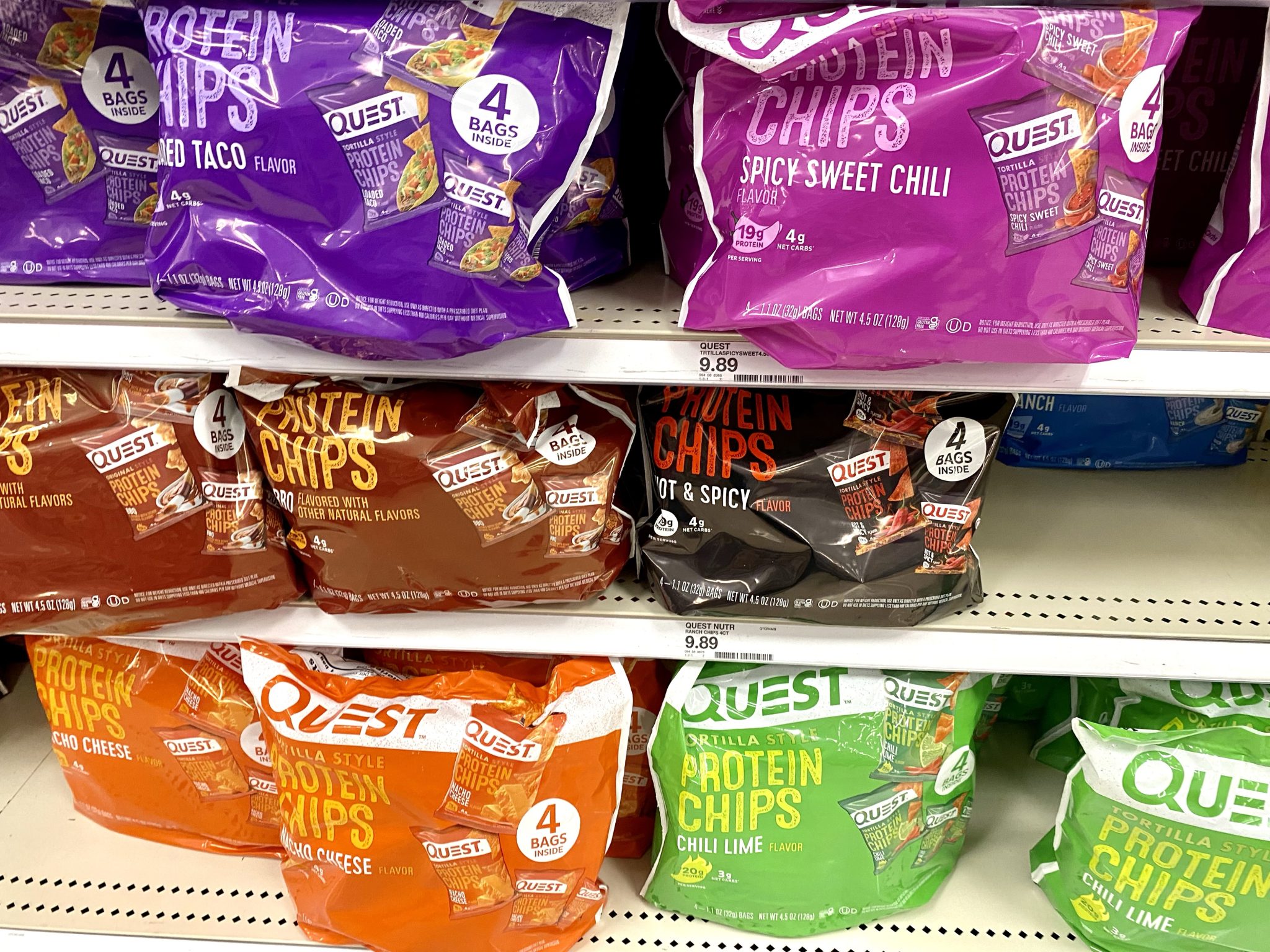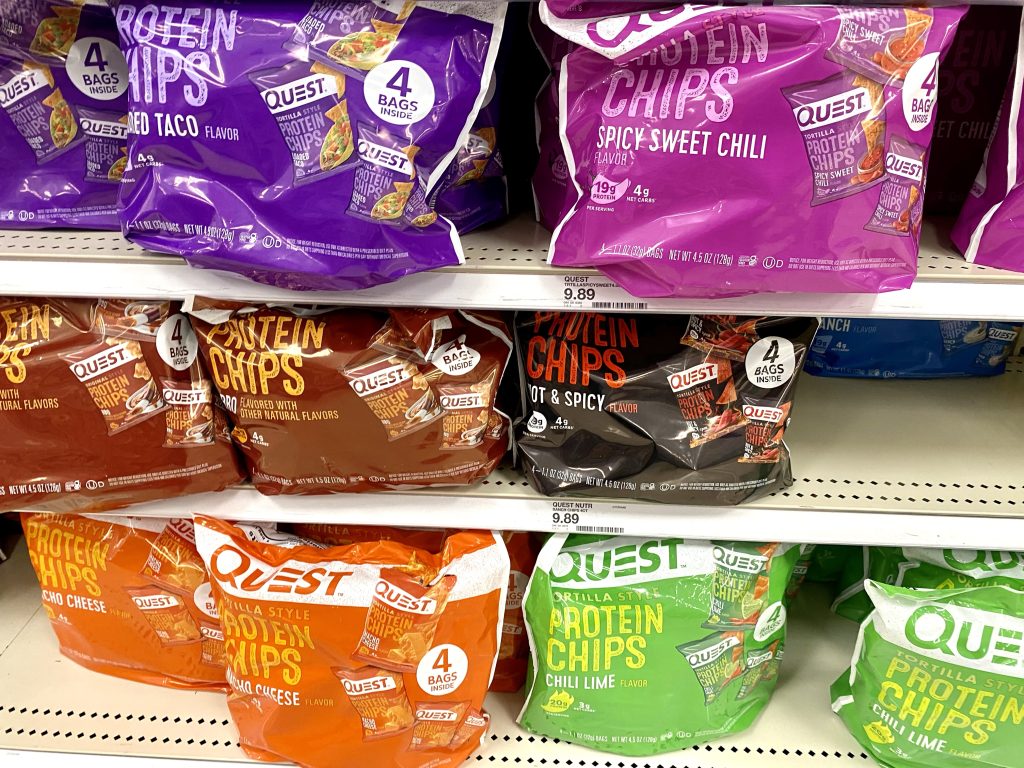 Quest low-carb chips are a great low-carb chip option. They are great with chili, soups and taco salad.
ALDI Low Carb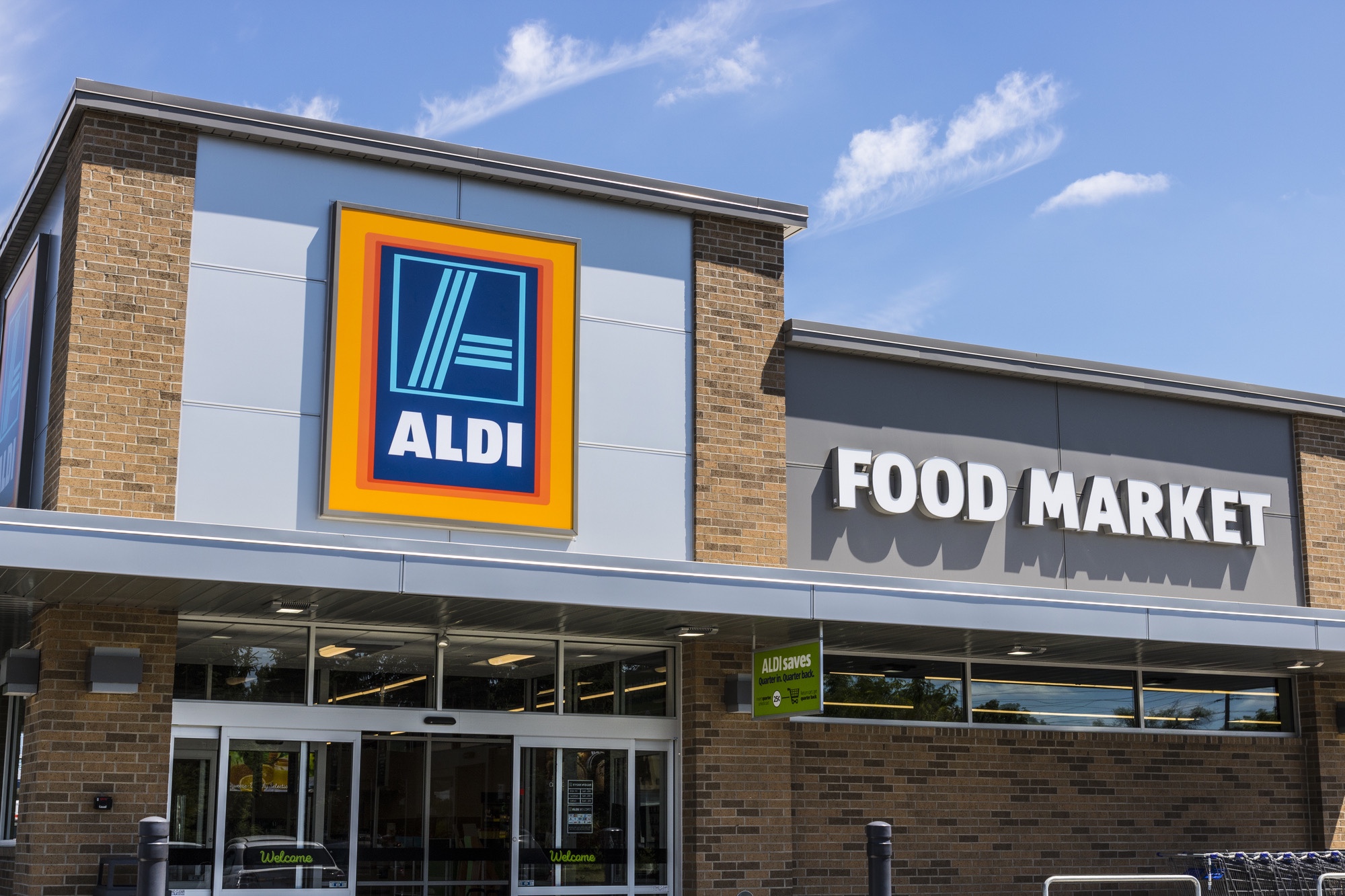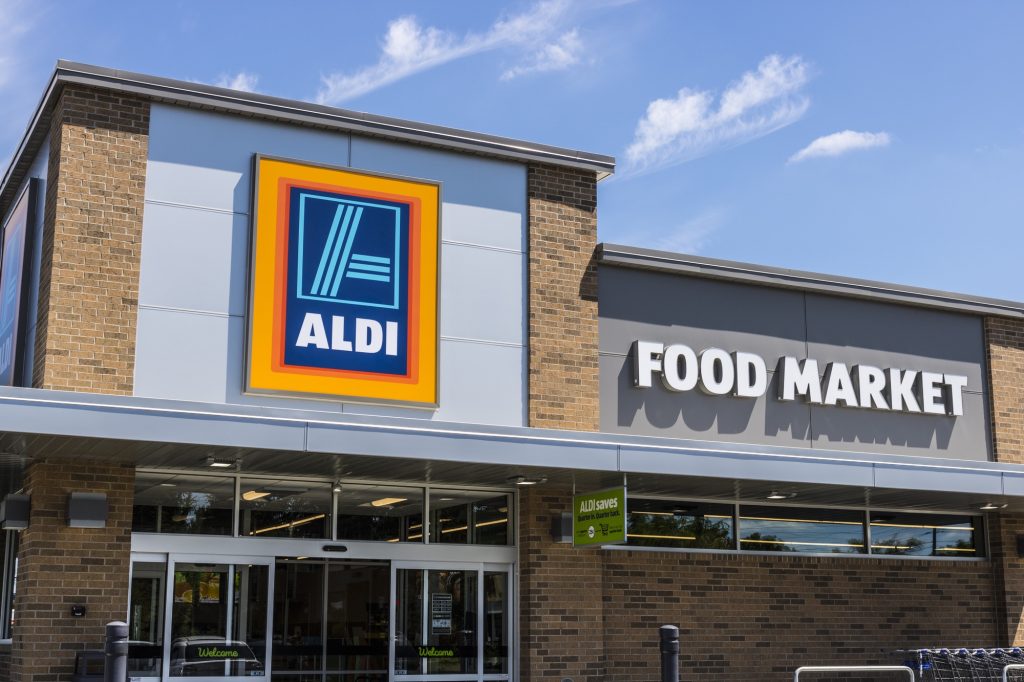 25 Best Low Carb Finds at ALDI
Costco Low Carb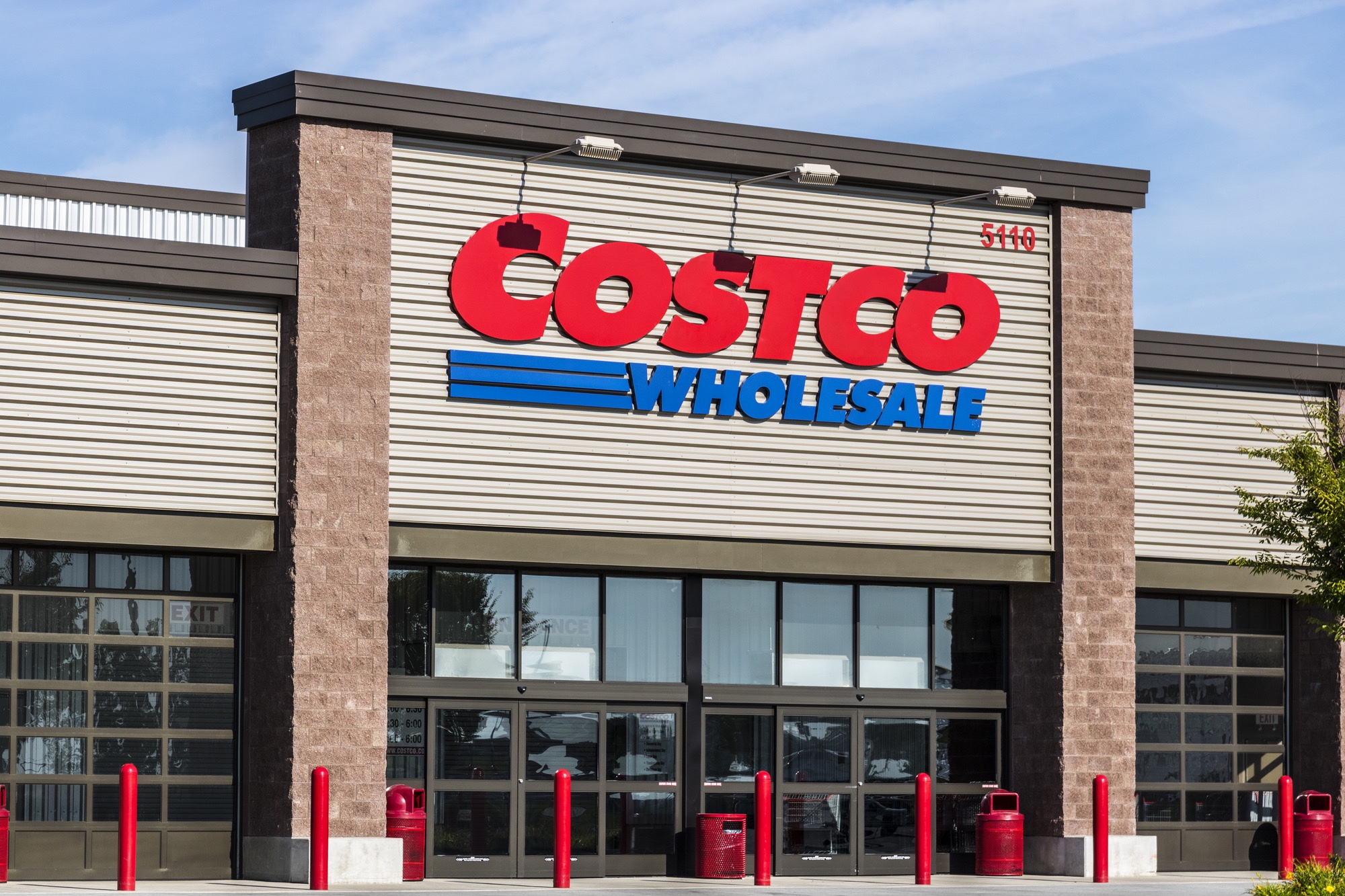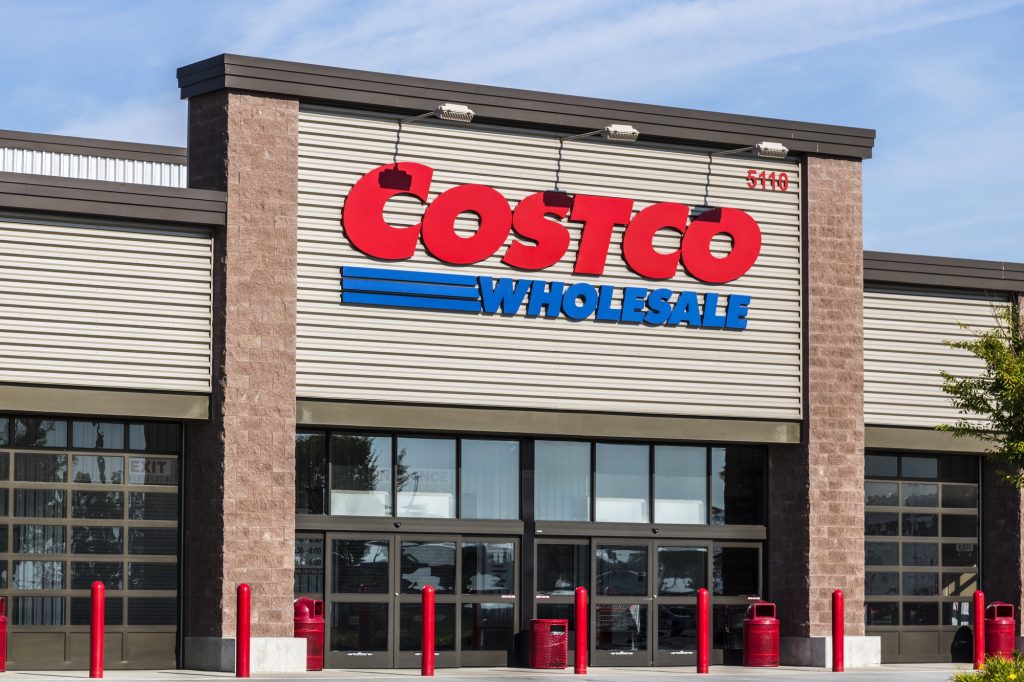 53 Fantastic Low Carb Finds At Costco
Sam's Club Low Carb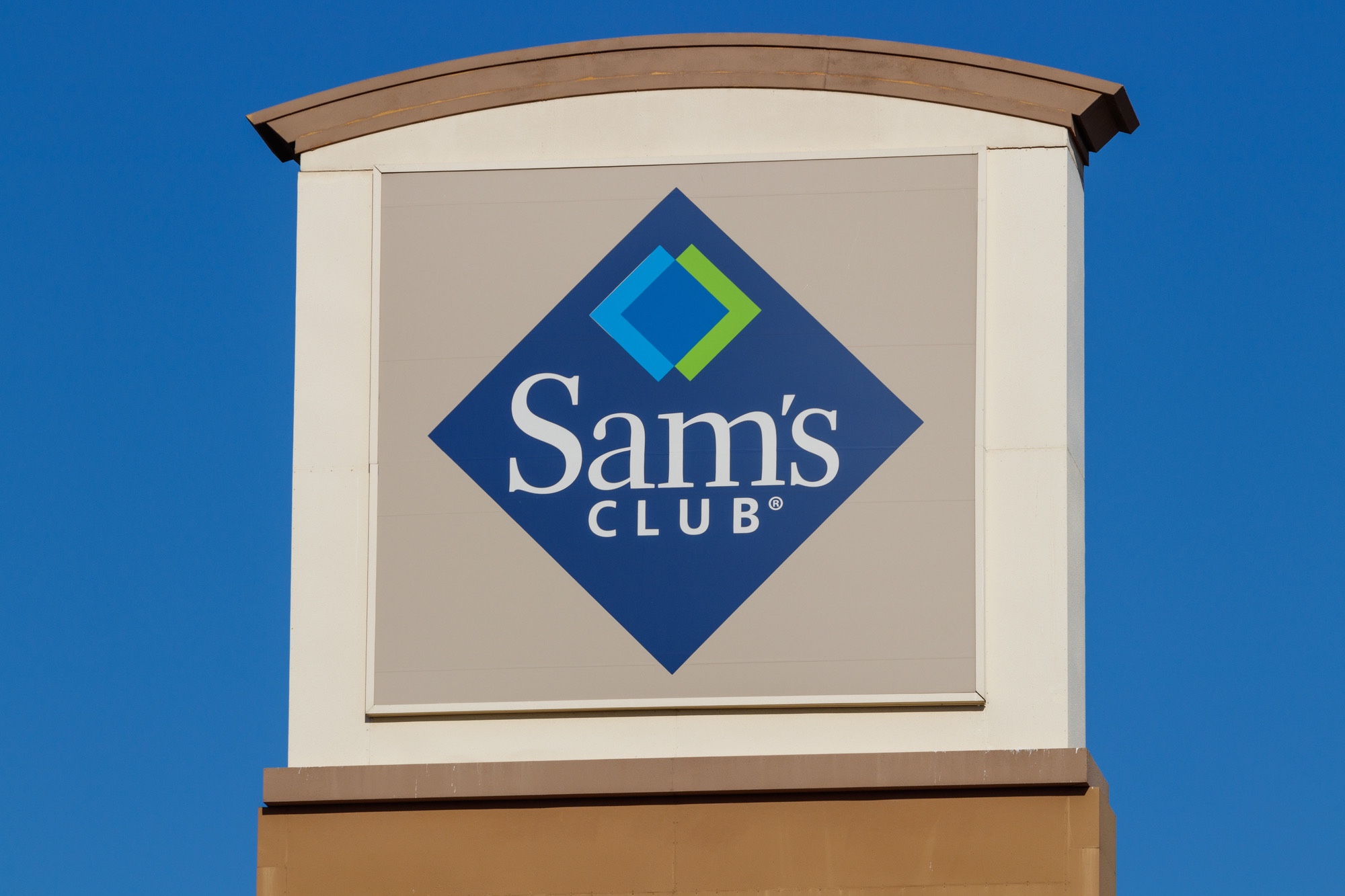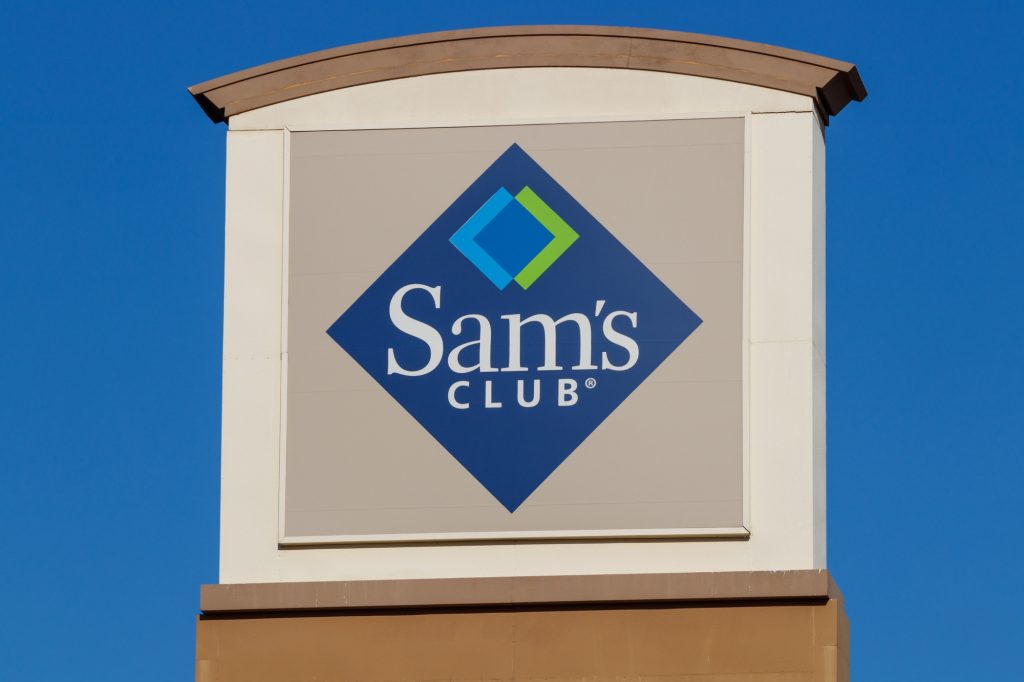 30 Great Low Carb Finds At Sam's Club
Trader Joe's Low Carb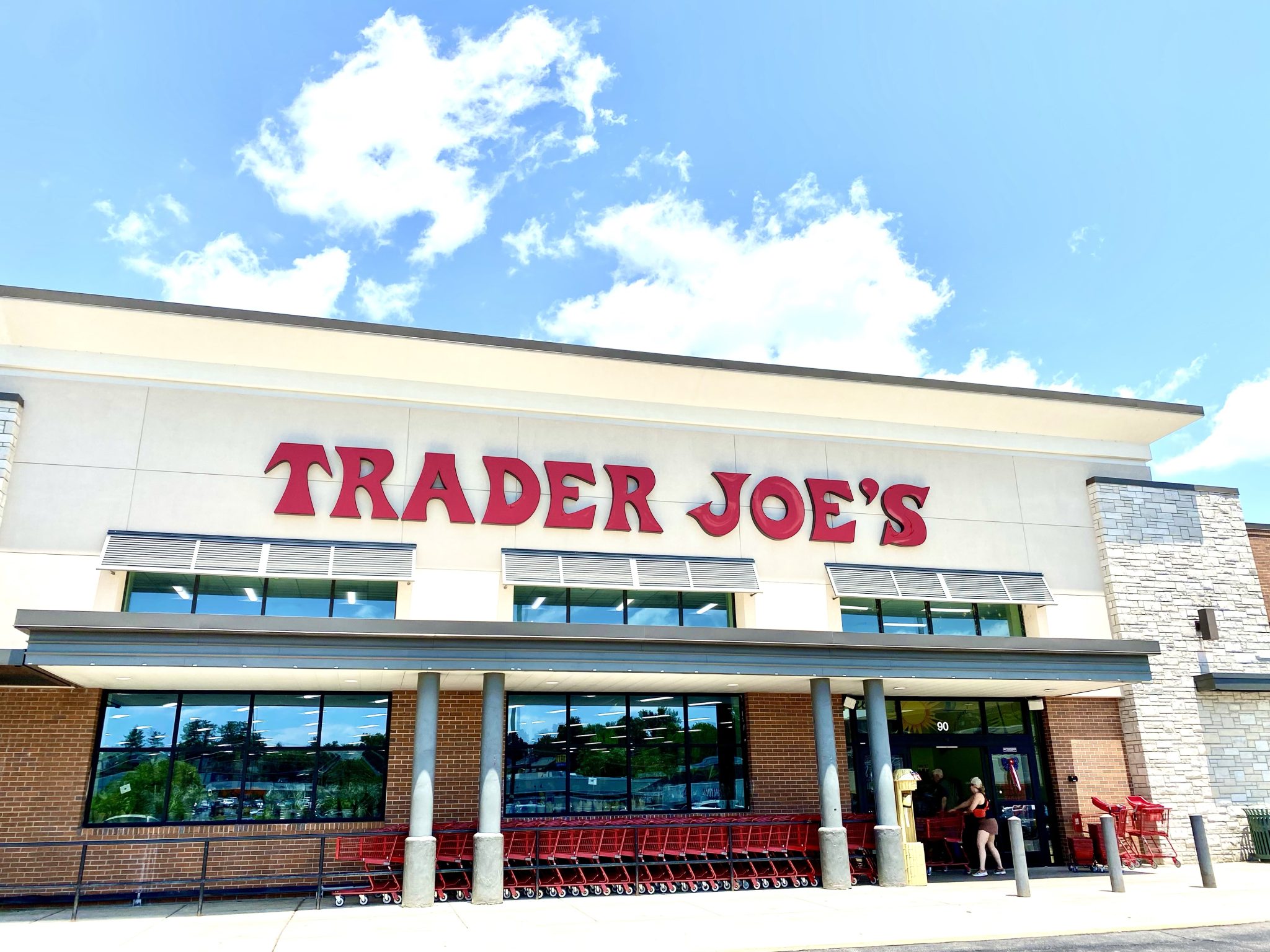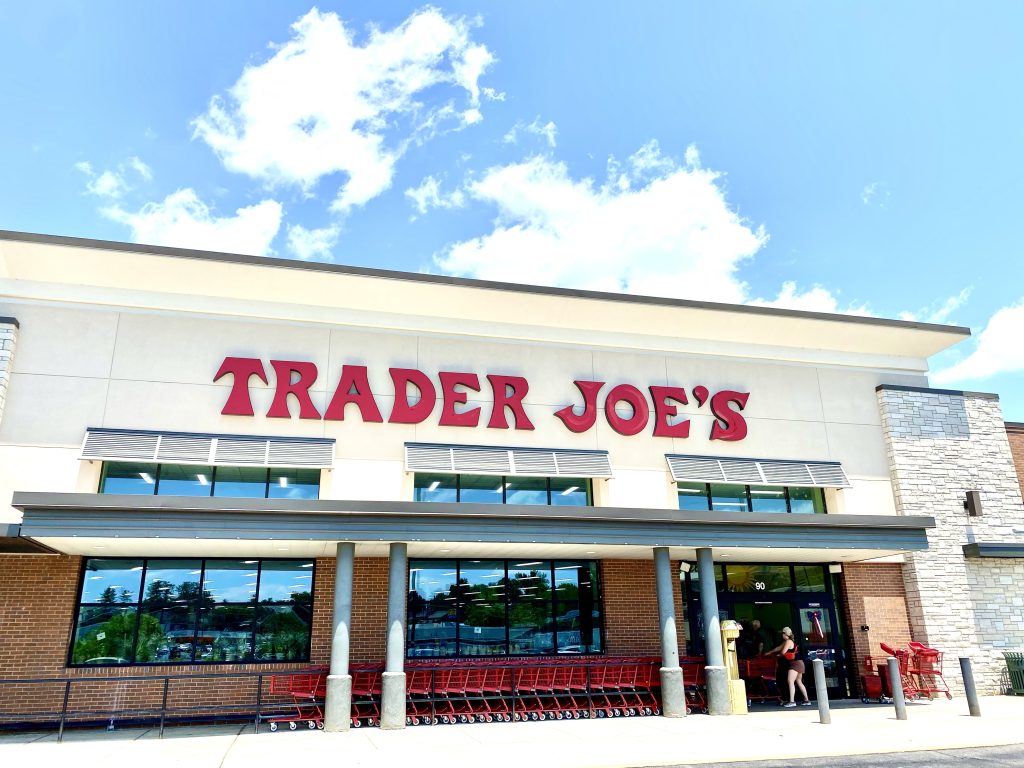 27 Great Low Carb Finds At Trader Joe's
Keto at Kroger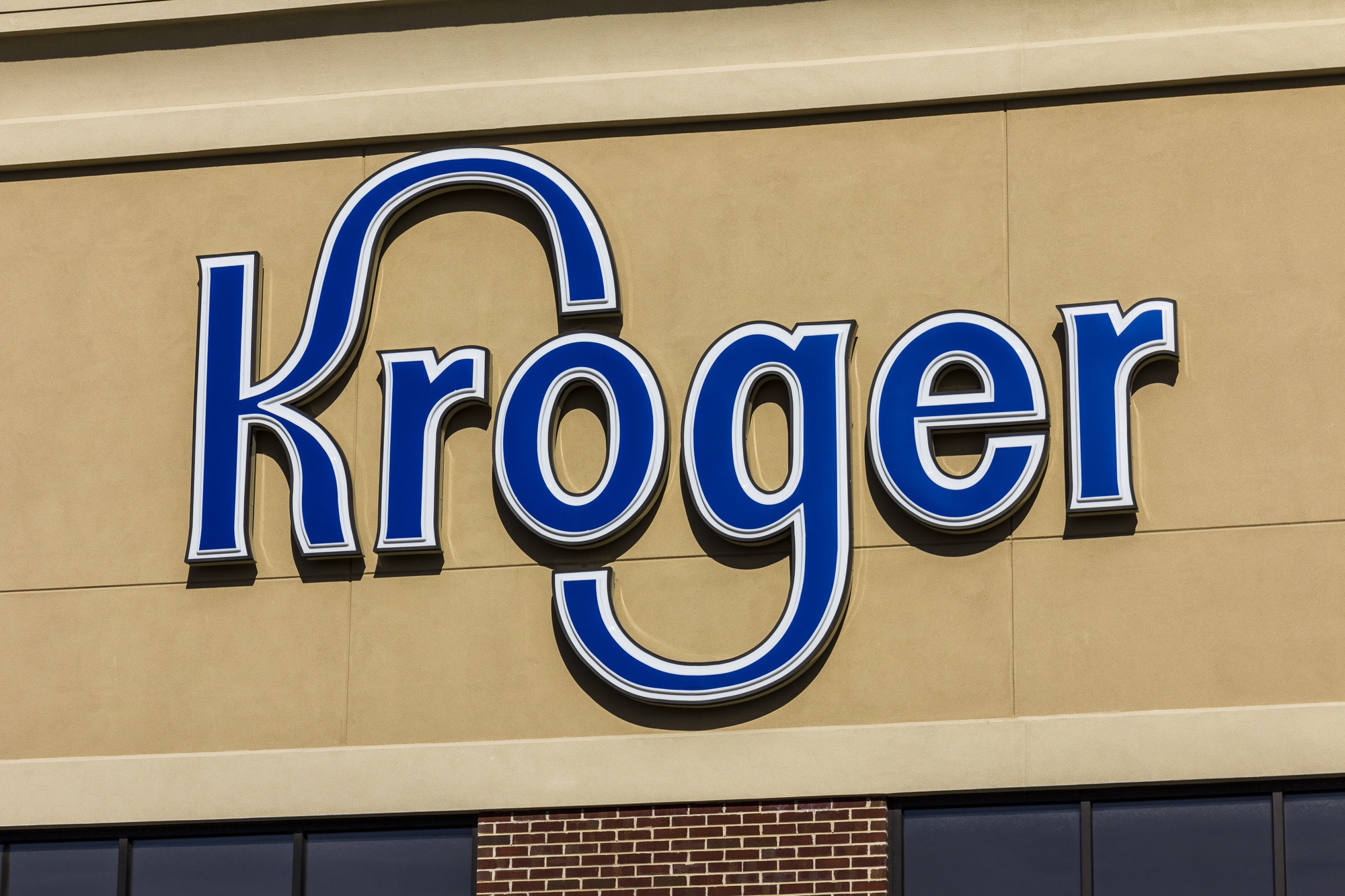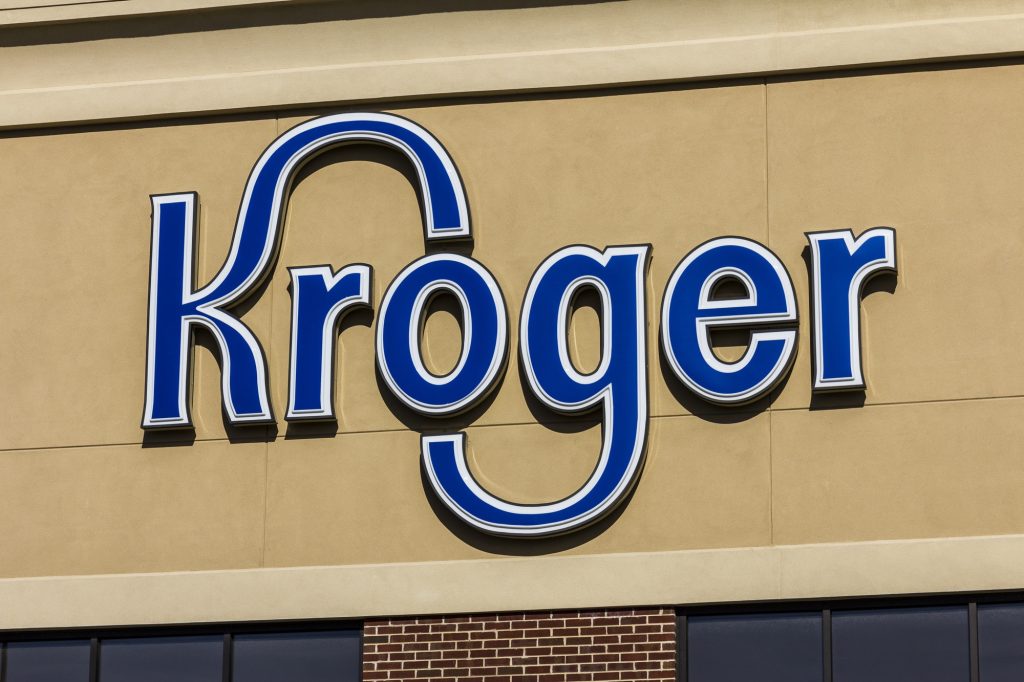 Over 20 Amazing Low Carb Finds at Kroger
Author: Natasha Newton (Natasha's Southern Flavor)
Natasha is the founder of Natasha's Southern Flavor. She has a passion for sharing delicious family friendly low-carb recipes that are easy to make and use readily accessible ingredients. Natasha has published three bestselling cookbooks. Her books and recipes have been featured by CNET, Delish, Mindbodygreen, Parade and Women's Health. She enjoys traveling and spending time with her husband, two adult children, and three furbabies.
Read more about Natasha here.