17 Epic Game Day Low Carb Recipes
This post may contain affiliate links.
Score big on flavor without the carb overload with these low-carb game day keto recipes, including dips and wings that will be a touchdown at your next gathering!
Cheesy Baked Taco Dip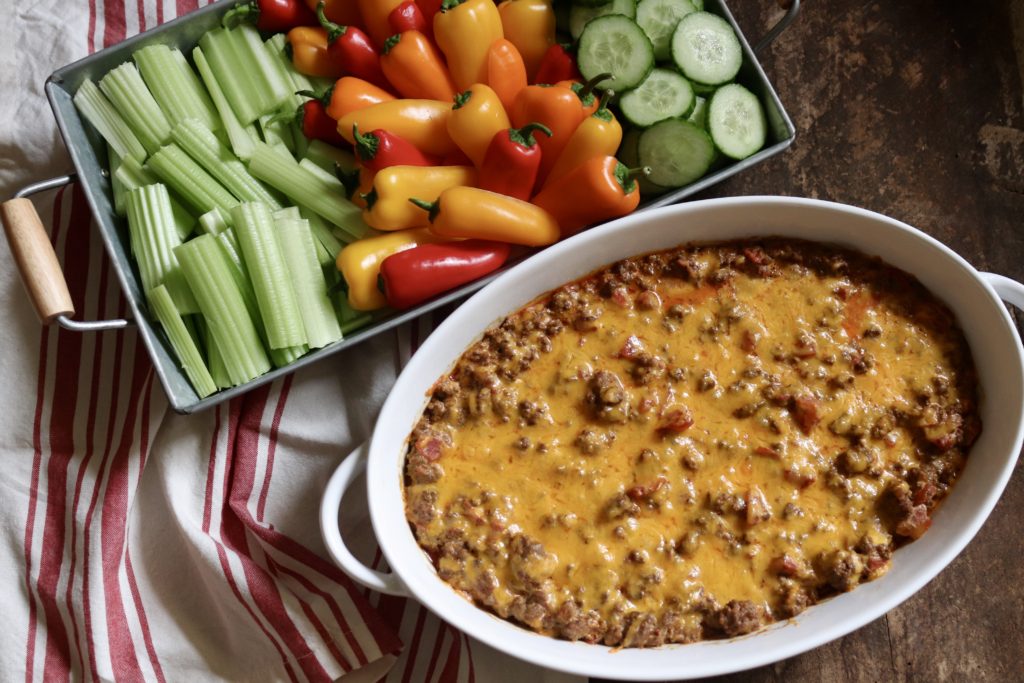 5-ingredient Easy Cheesy Baked Taco Dip is low carb and keto. Enjoy it with pork rinds, low-carb tortilla chips and your favorite veggies!
Slow Cooker Sausage Cheese Dip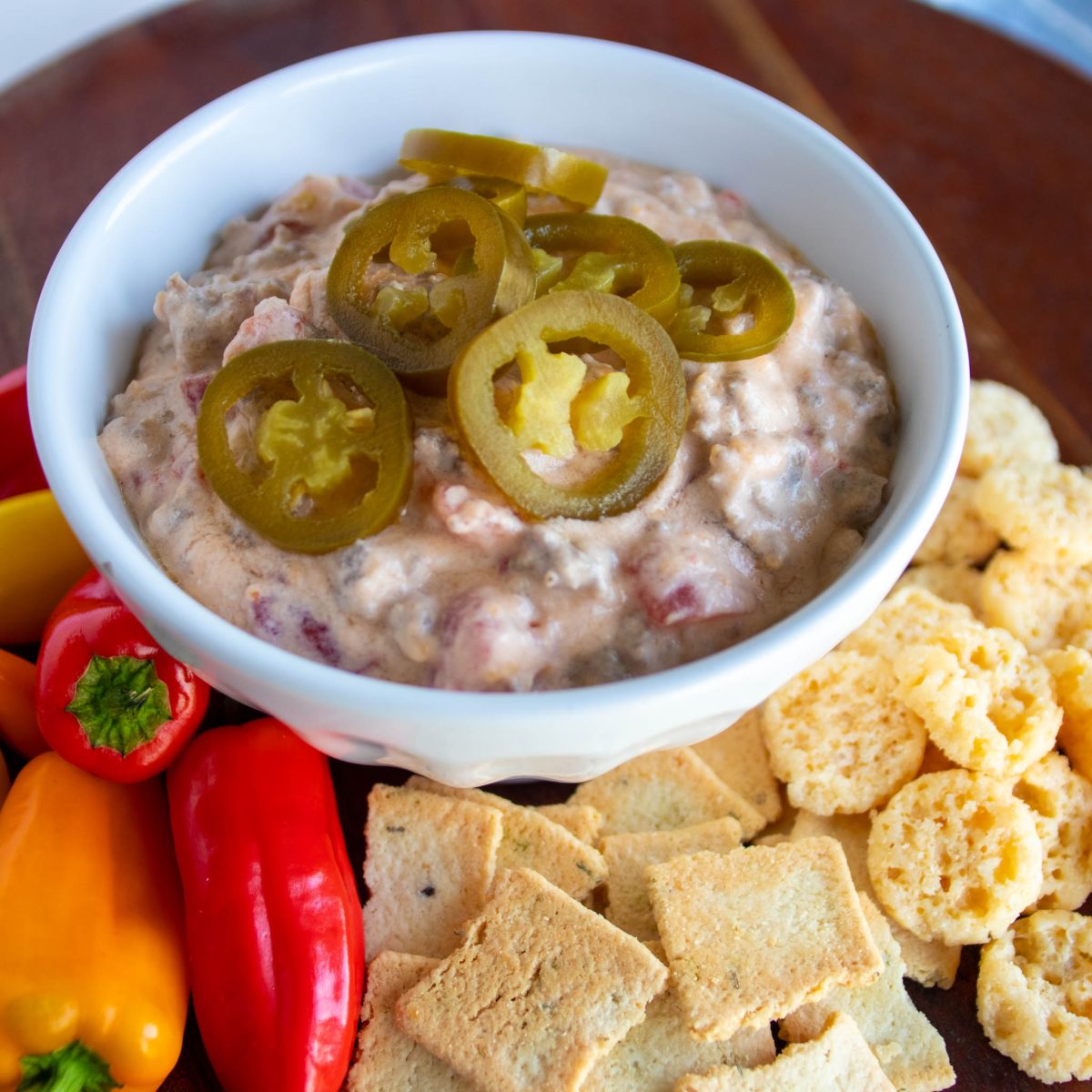 Slow Cooker Sausage Queso Dip is perfect for game day parties and potlucks. It's loaded with savory sausage, melted cheese, and a rich, creamy texture perfect for dipping!
Low Carb Mexicorn Style Dip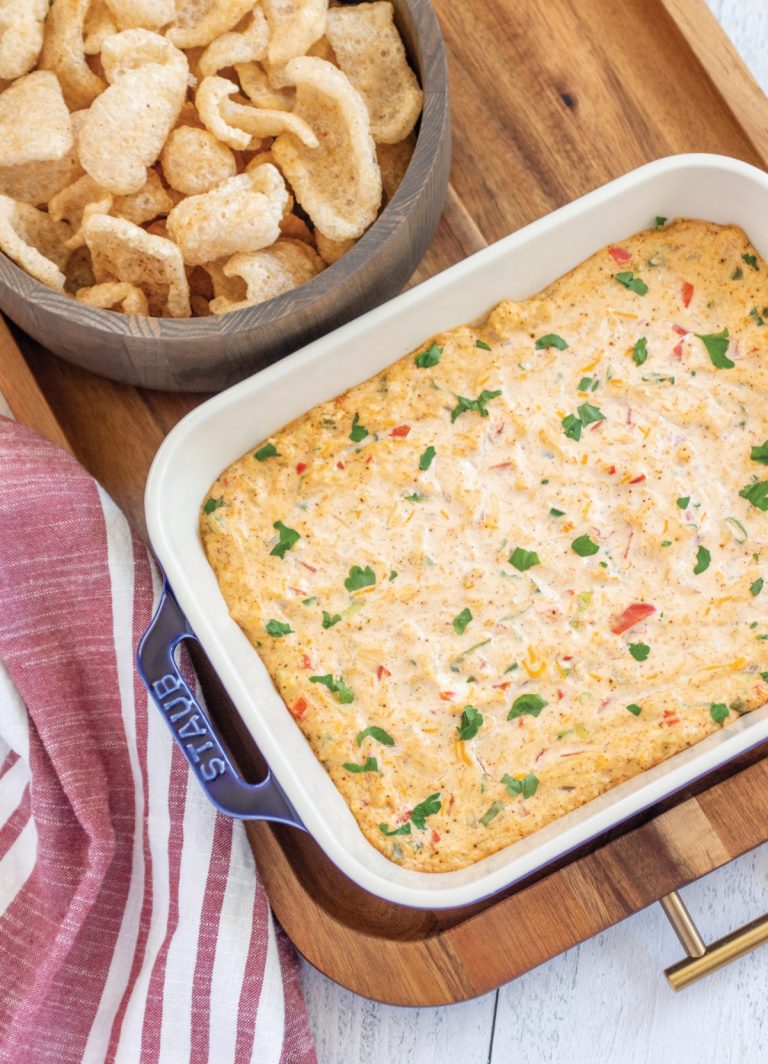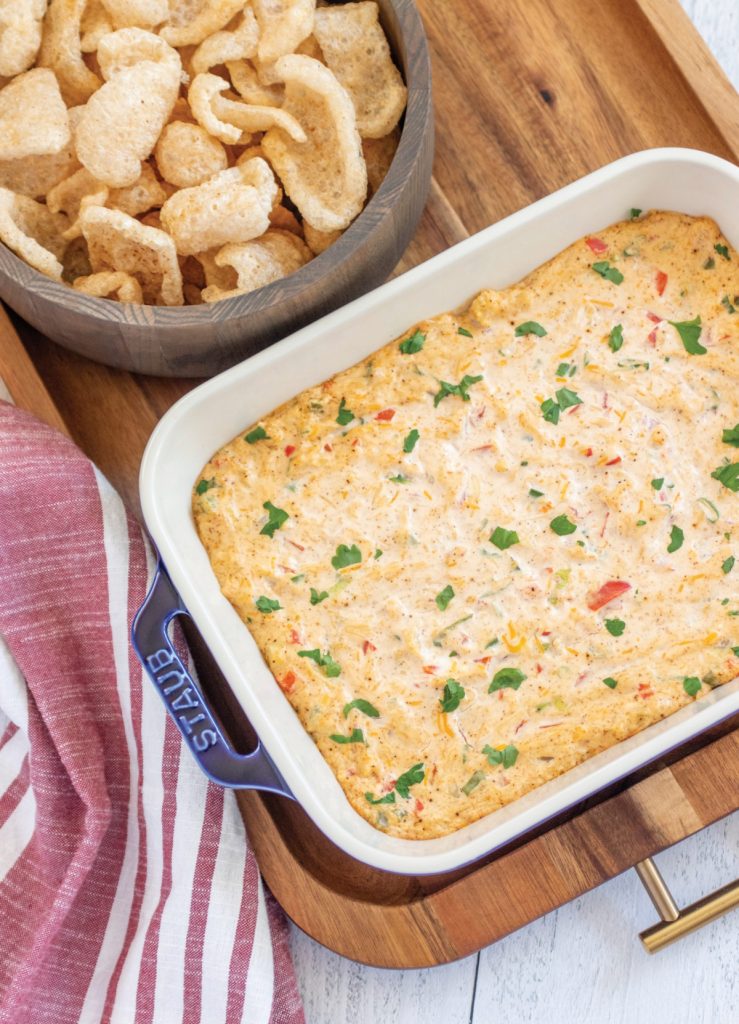 Keto Creamy Spicy Corn Dip is inspired by a dip made with canned mexicorn and is low-carb! It's a great option and a huge hit with anyone craving a creamy, cheesy, warm corn dip.
Nashville Hot Chicken Tenders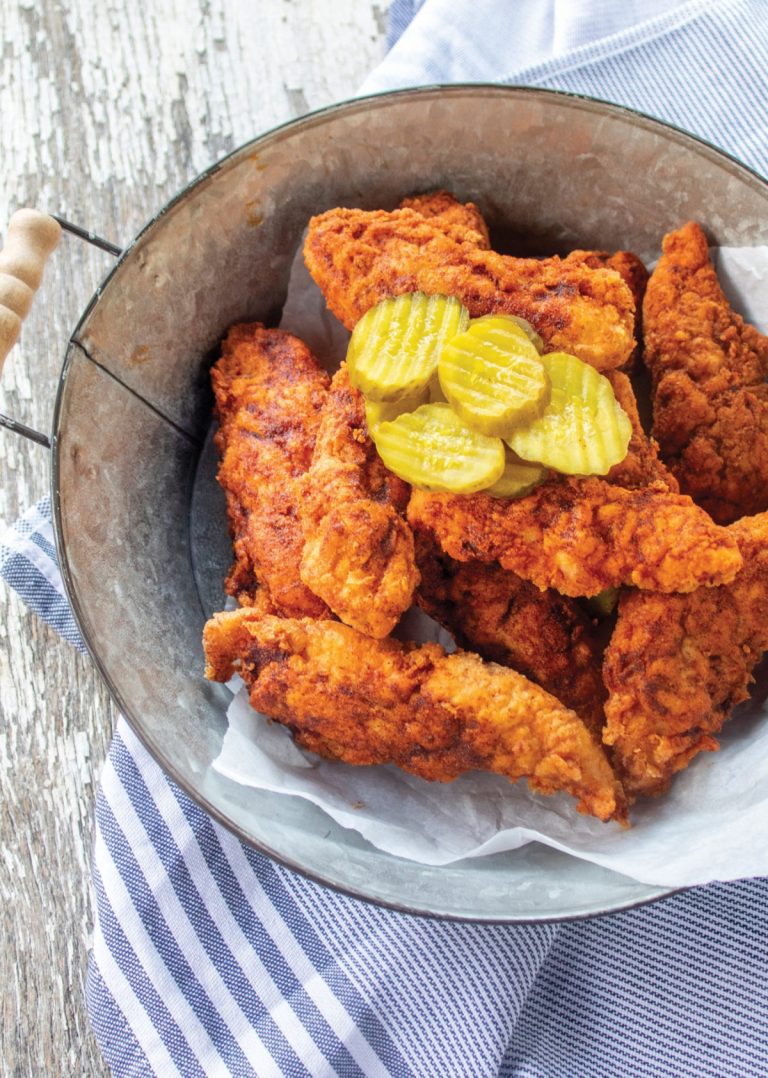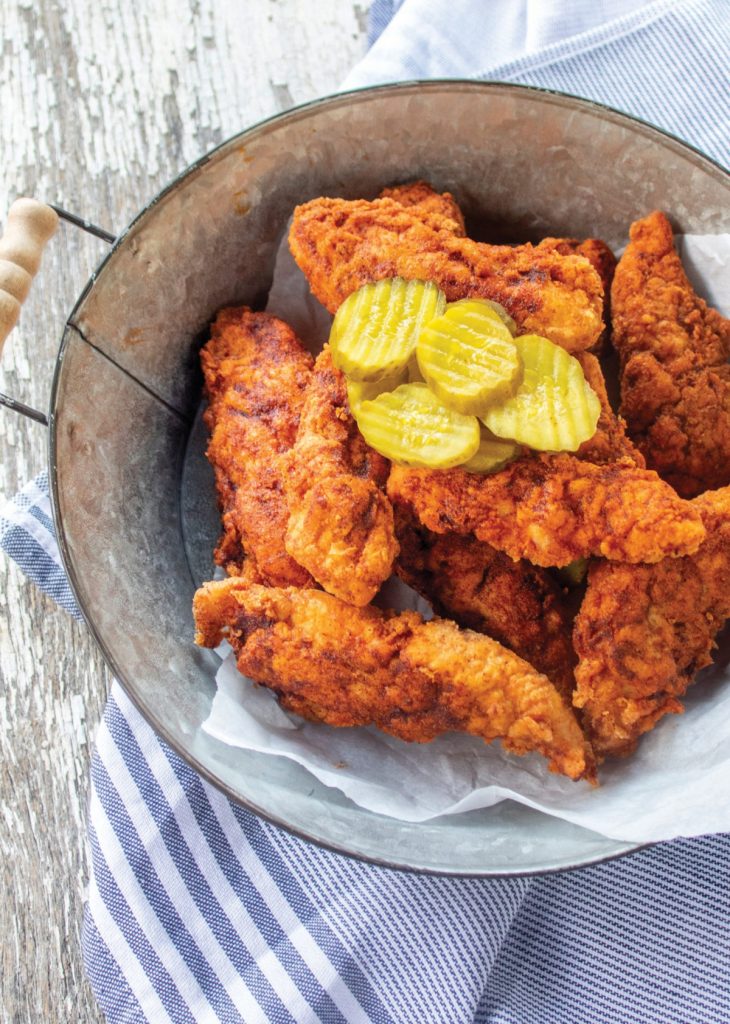 Iconic Nashville Hot Chicken made low carb! It's fried chicken with a major kick! The famous chicken is coated in a cayenne spice blend and drizzled with spicy oil. Serve it at your next game day gathering!
Dill Pickle Dip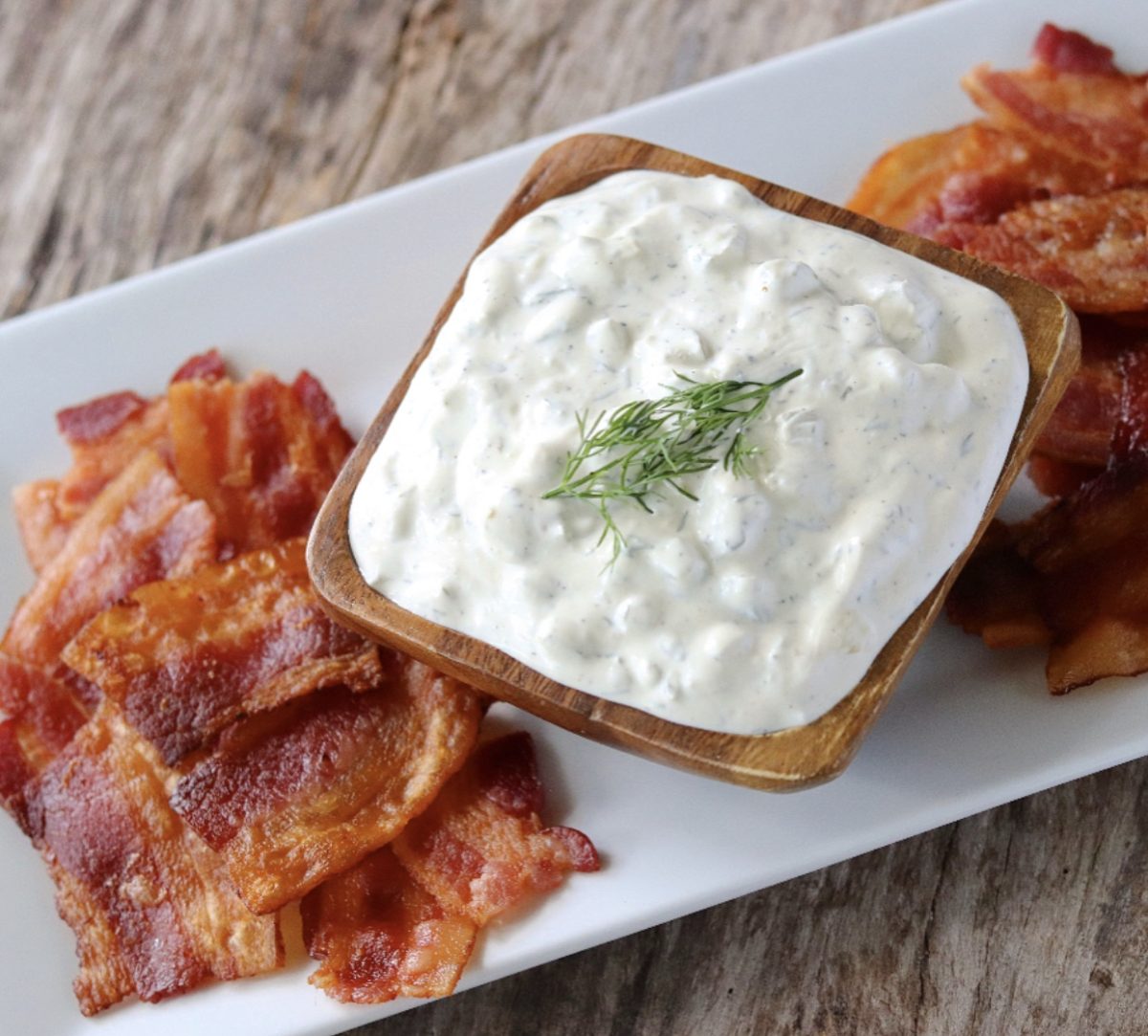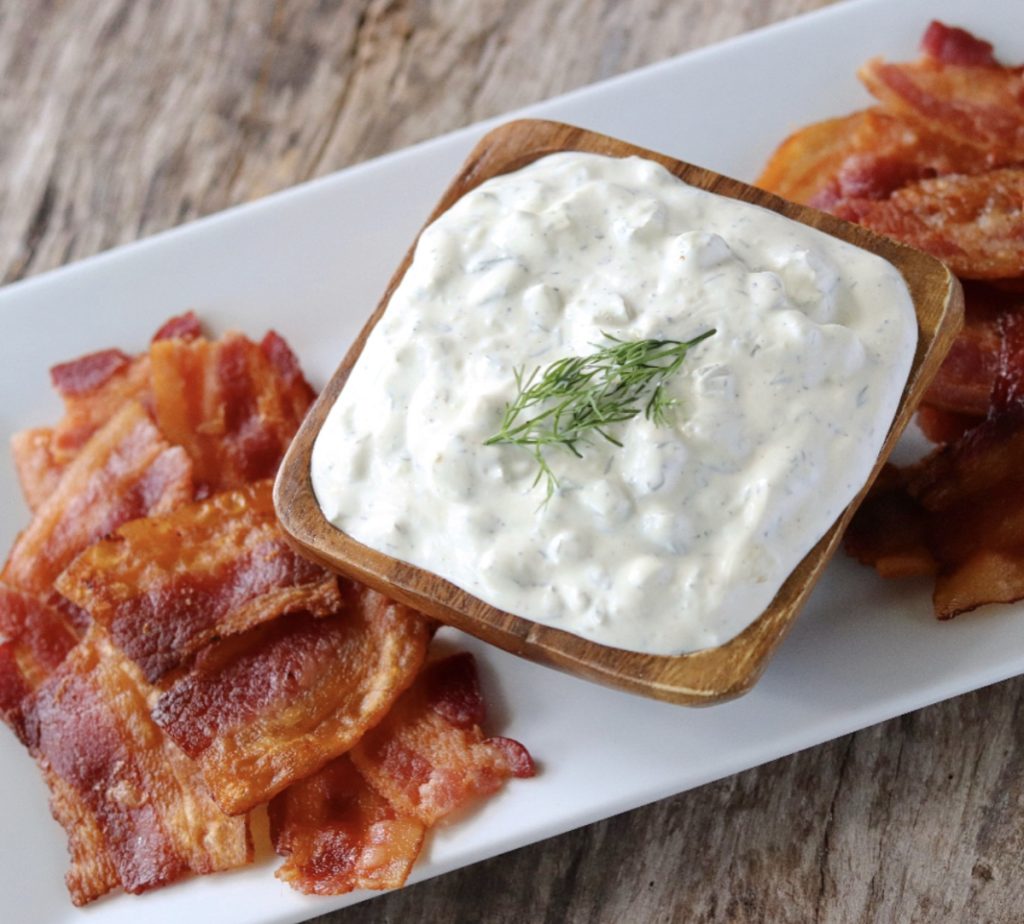 Dill pickle lovers will enjoy this creamy Dill Pickle Dip that combines crunchy dill pickles with a sour cream base, perfect served with bacon pieces, your favorite vegetables or low-carb crackers.
Buffalo Shrimp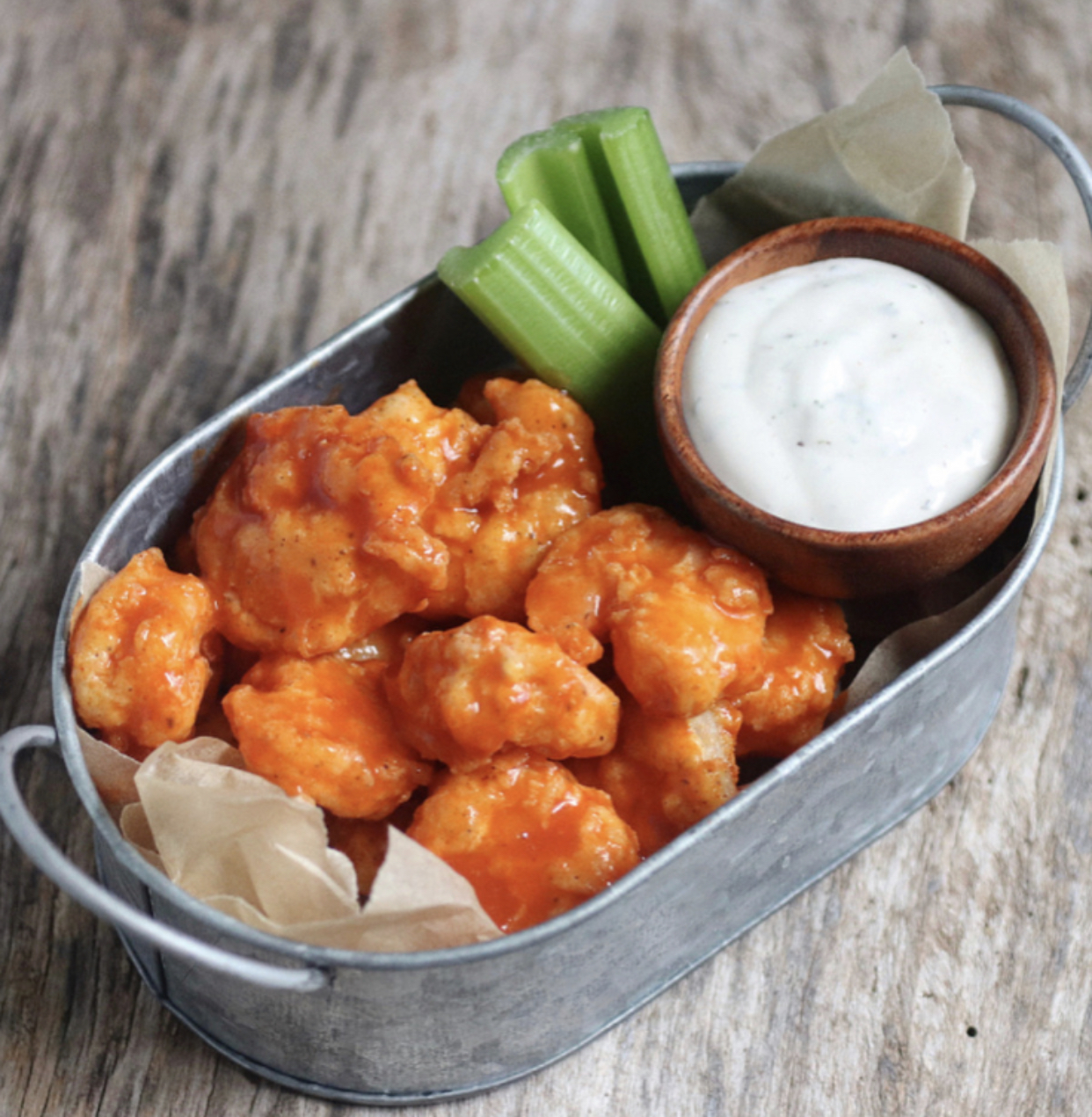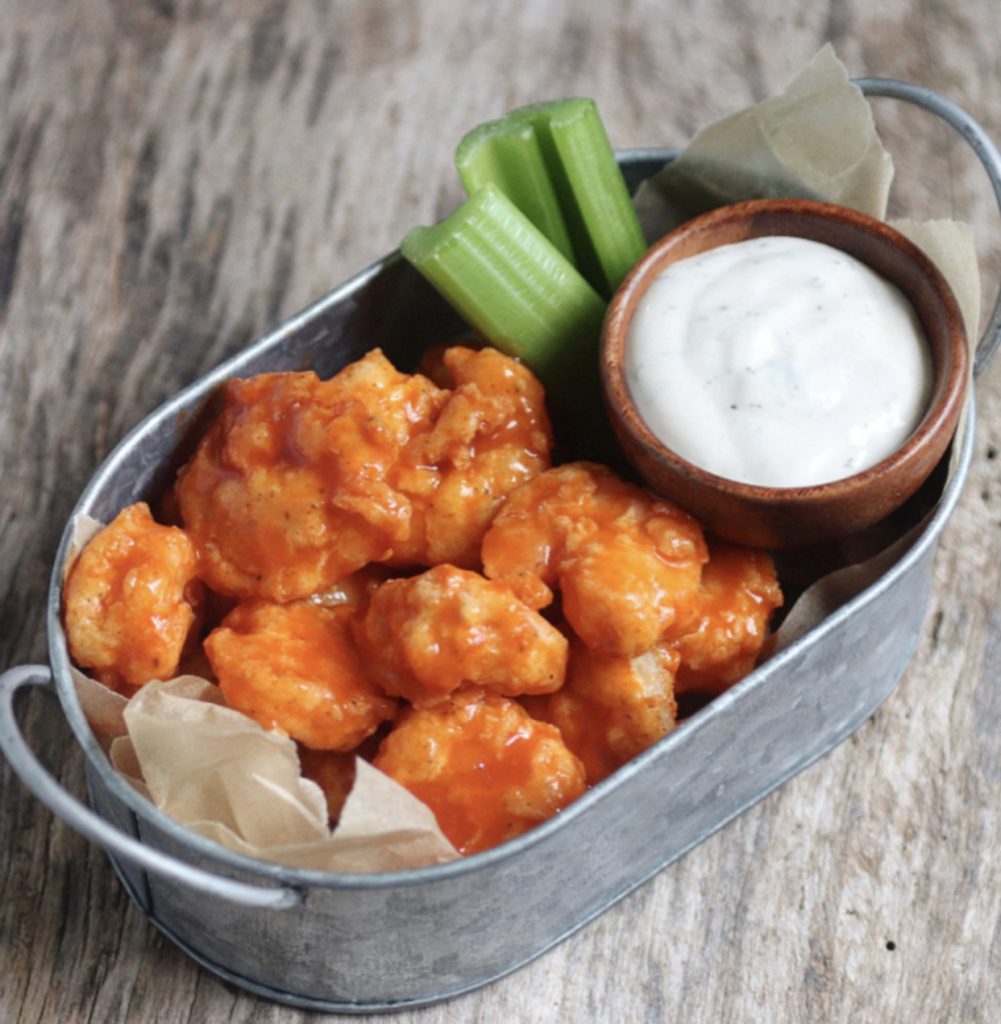 This Low-carb Buffalo Shrimp packs a punch of tangy, buttery heat that any huge shrimp and buffalo sauce fan will love.
Best Air Fryer Chicken Wings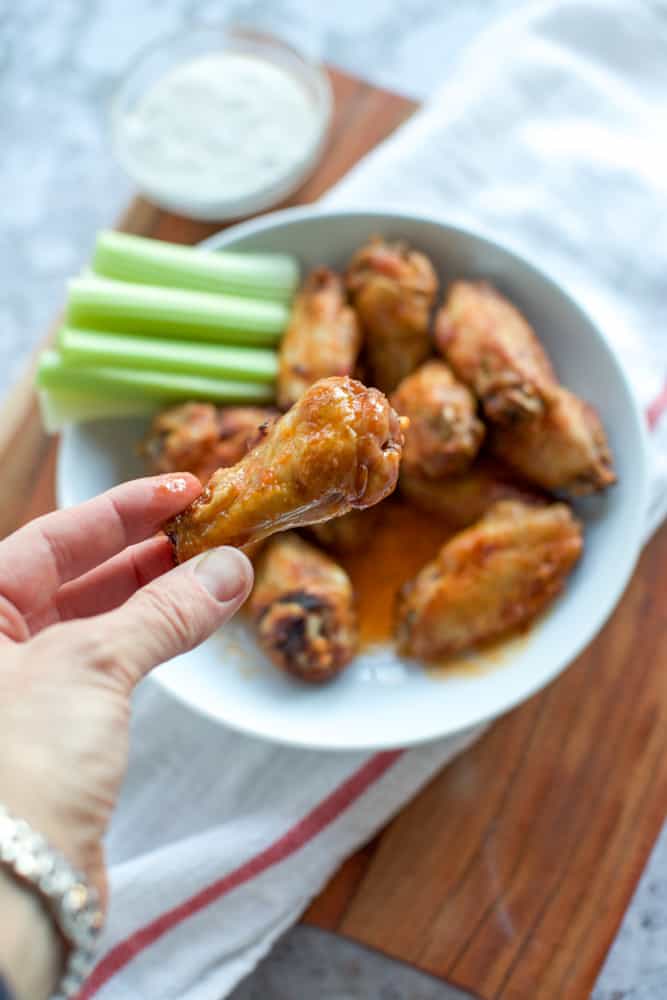 These delicious Classic Air Fyer Chicken Wings are slathered in buffalo sauce and butter. Add more or less spice to your liking. Serve with ranch or blue cheese dressing and celery.
Bloody Mary Deviled Eggs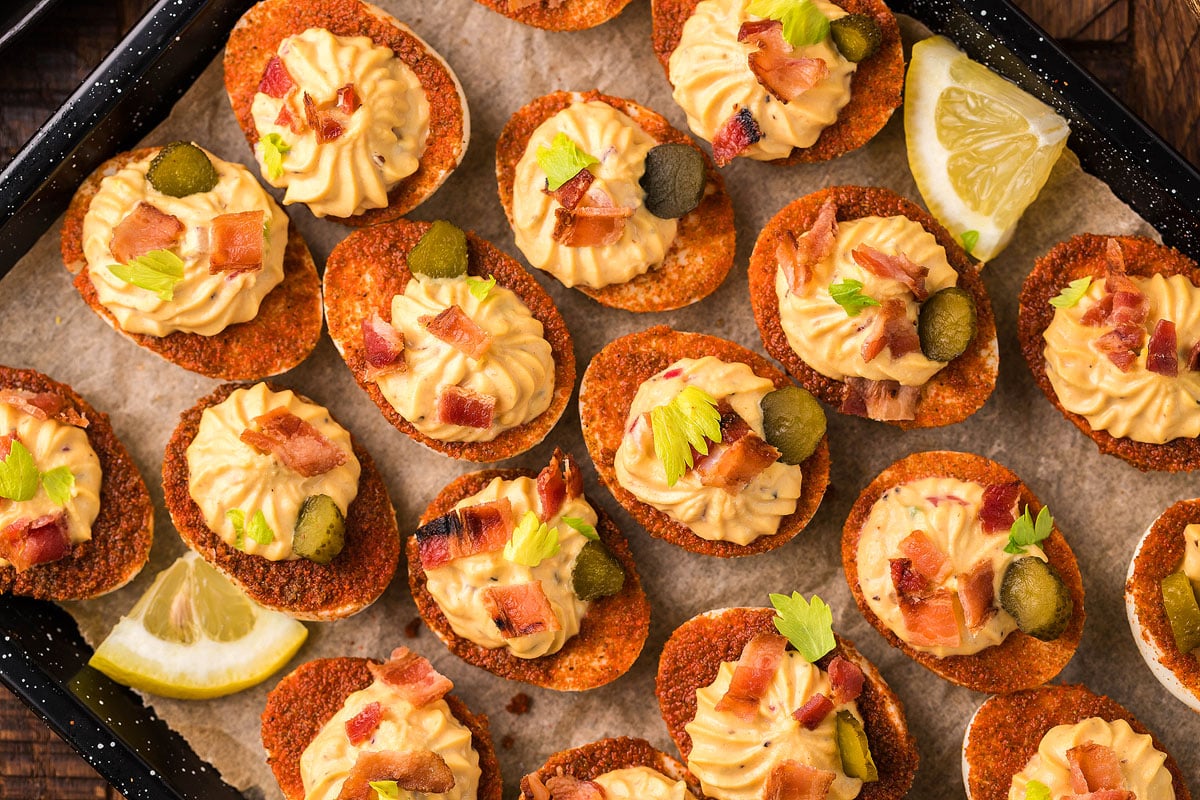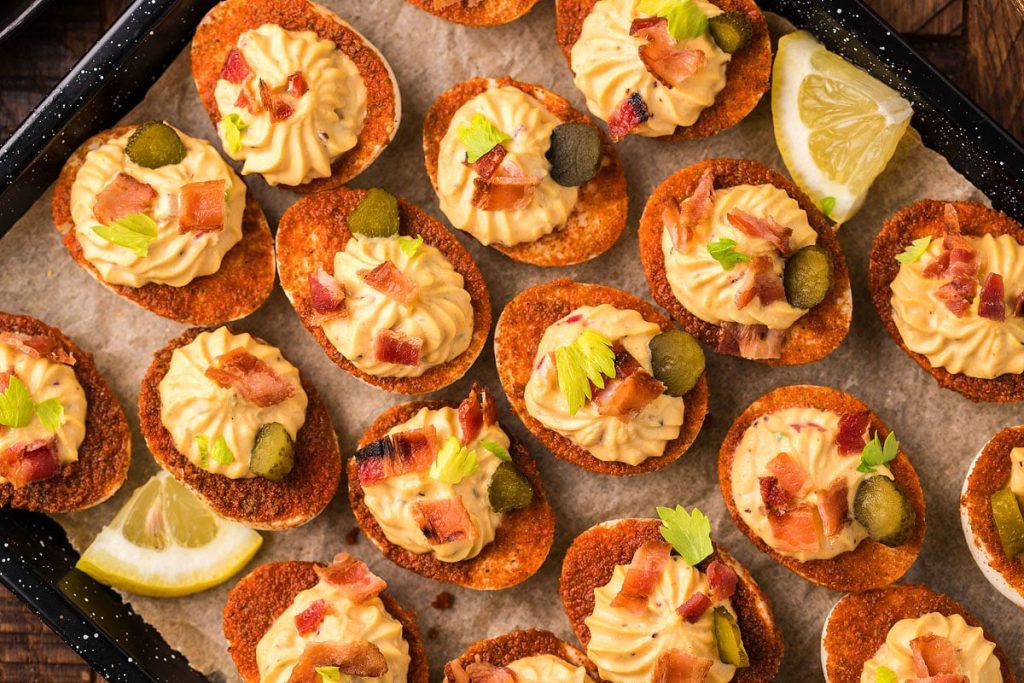 Bloody Mary Deviled Eggs takes the concept of traditional eggs and adds rich ingredients like slaw dressing, pickle juice, tomato paste, paprika, and more to make a unique gourmet deviled egg with a Bloody Mary feel.
Air Fryer Bacon Wrapped Cheeseburger Bites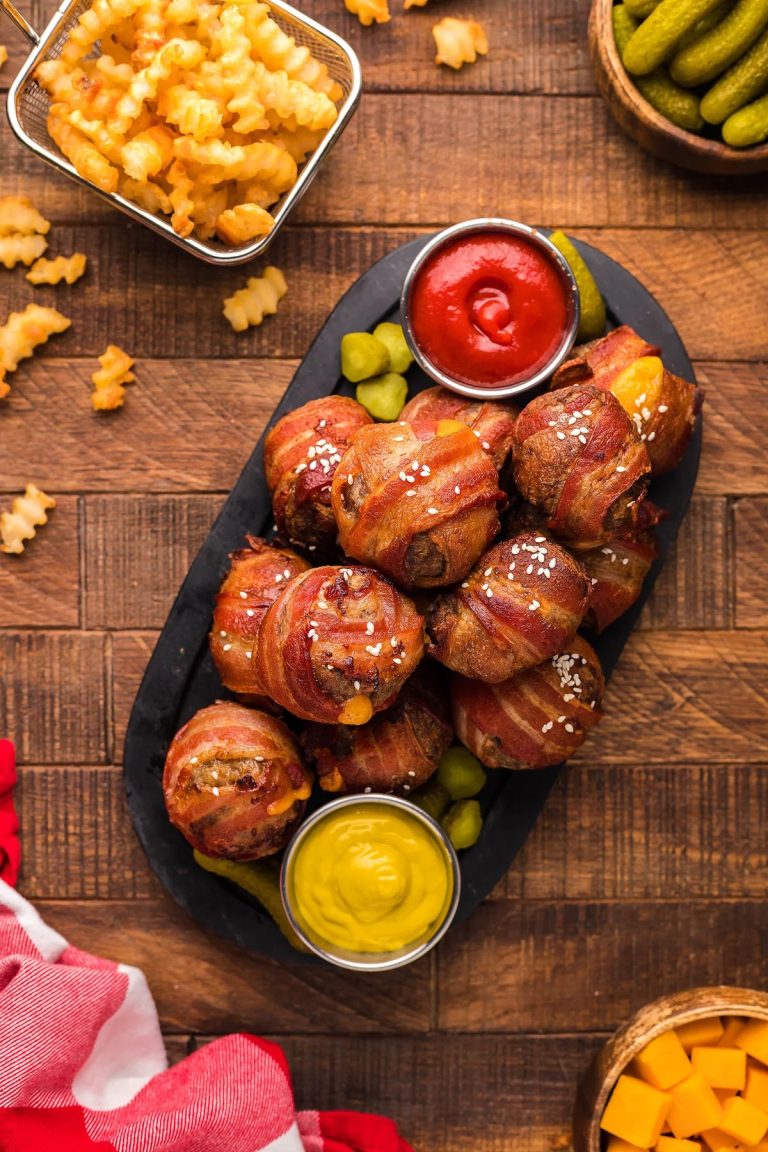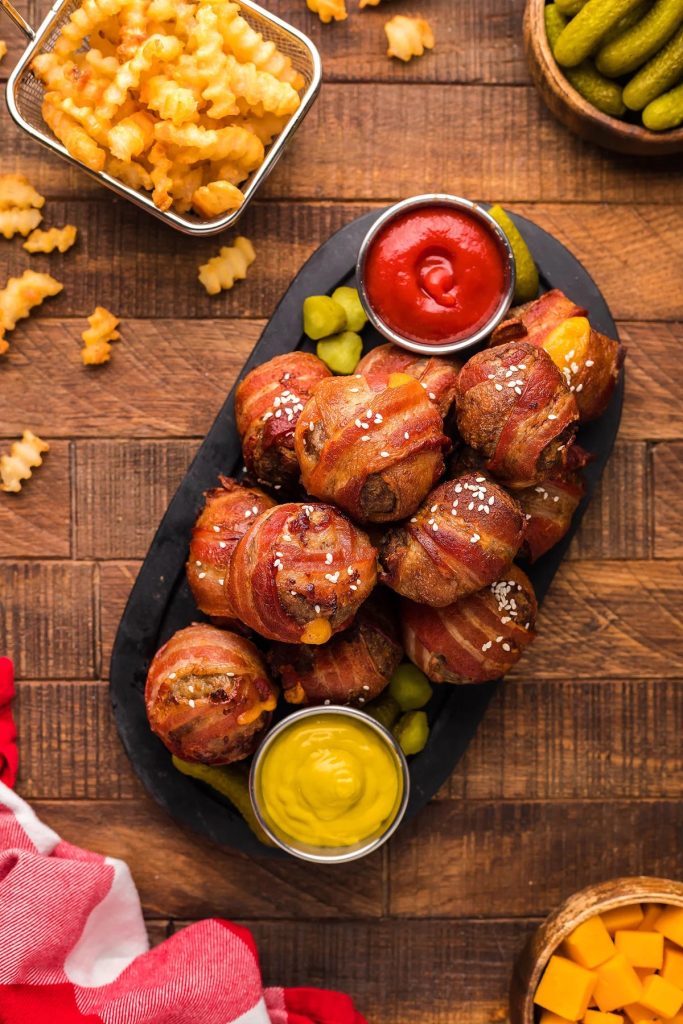 These amazing Air Fryer Bacon Wrapped Cheeseburger Bites are an excellent appetizer for any occasion, whether you're watching the game and don't want to take your eyes off the screen or you just want to rustle up a quick and easy air fryer appetizer.
Spicy Sausage Dip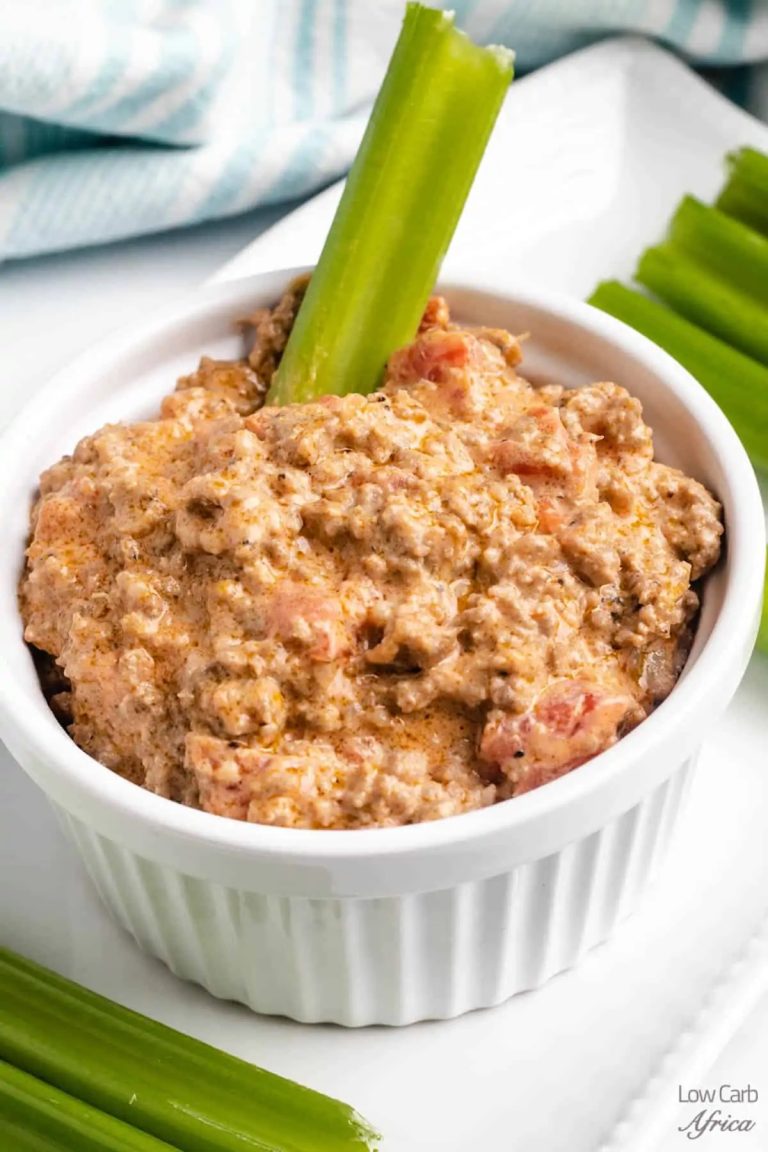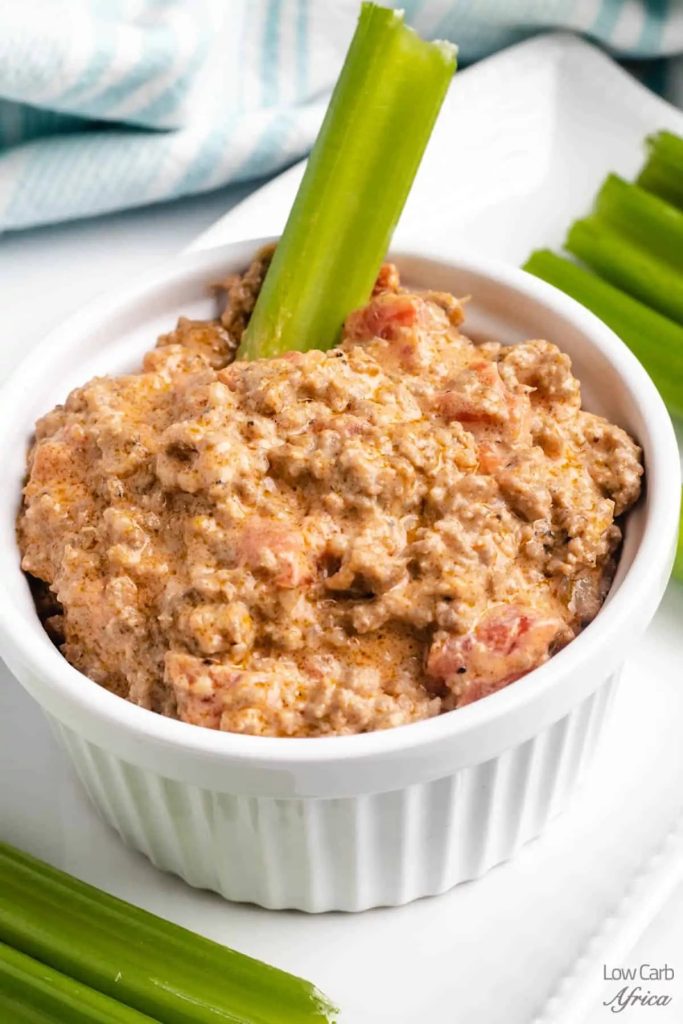 This Keto Spicy Sausage Dip is an amazing appetizer for hangouts, potlucks, or game days. It's a meaty, cheesy delight that is incredibly easy to make. It is made with just a few common household ingredients but packs a lot of flavor!
Instant Pot Cheese Dip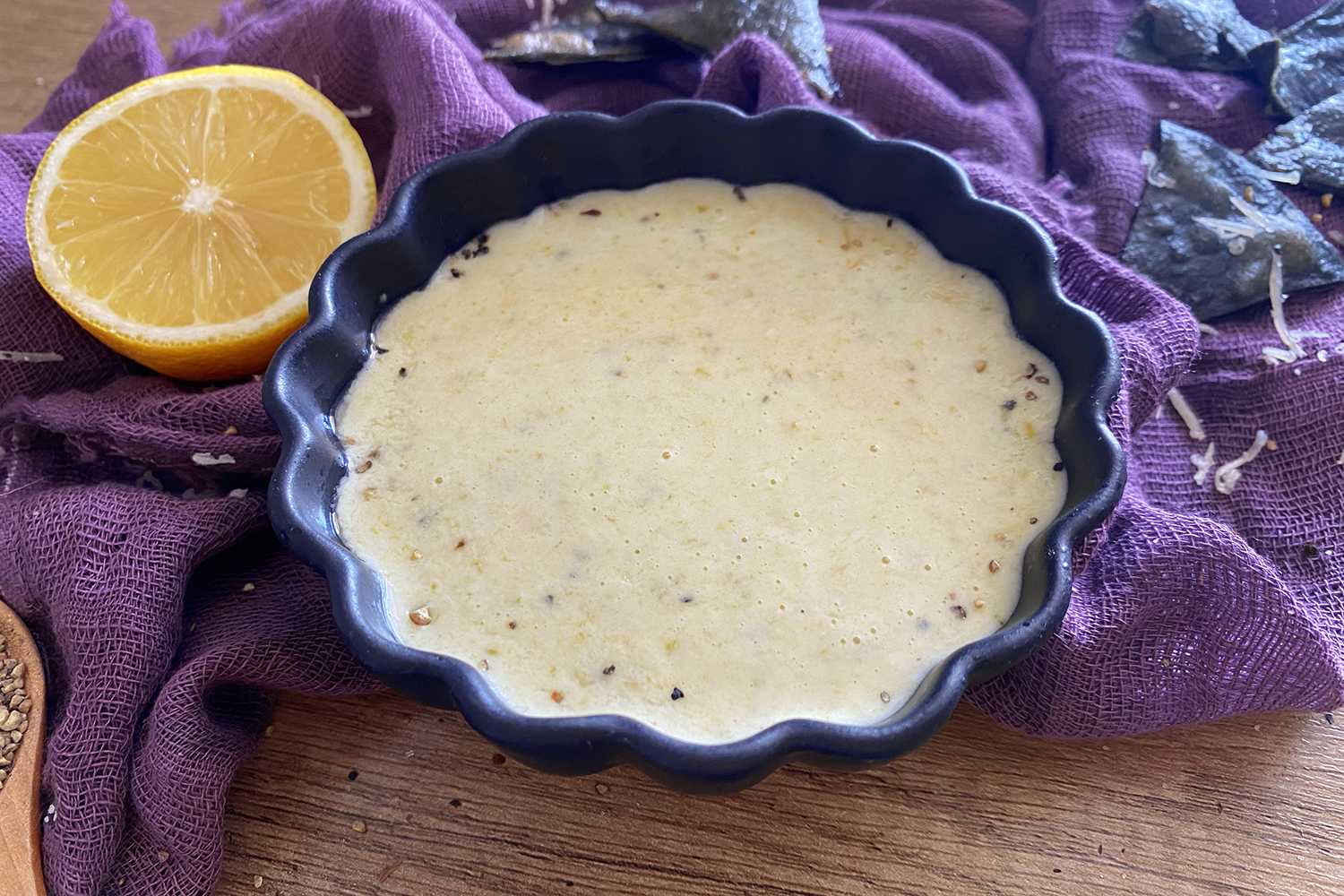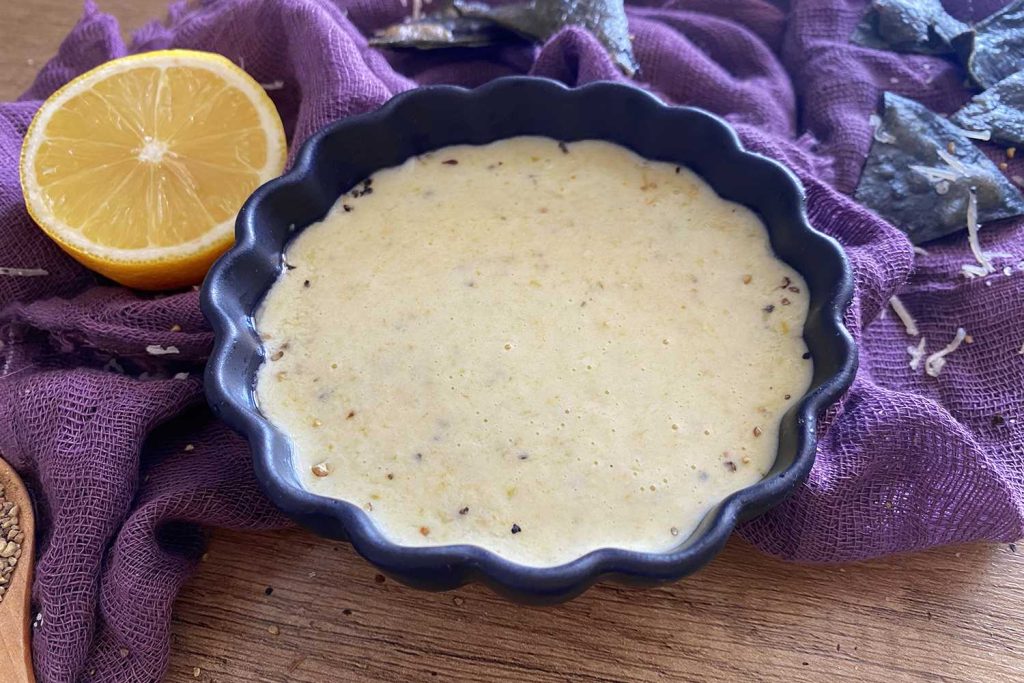 Instant Pot Cheese Dip recipe is a finger-licking dip containing a loaded cheese flavor with the perfect amount of jalapenos in it! This addictive dip is so simple, quick, and delicious that you'll lose control to take yourself away from an appetizer table!
Crispy Curry Spiced Chicken Wings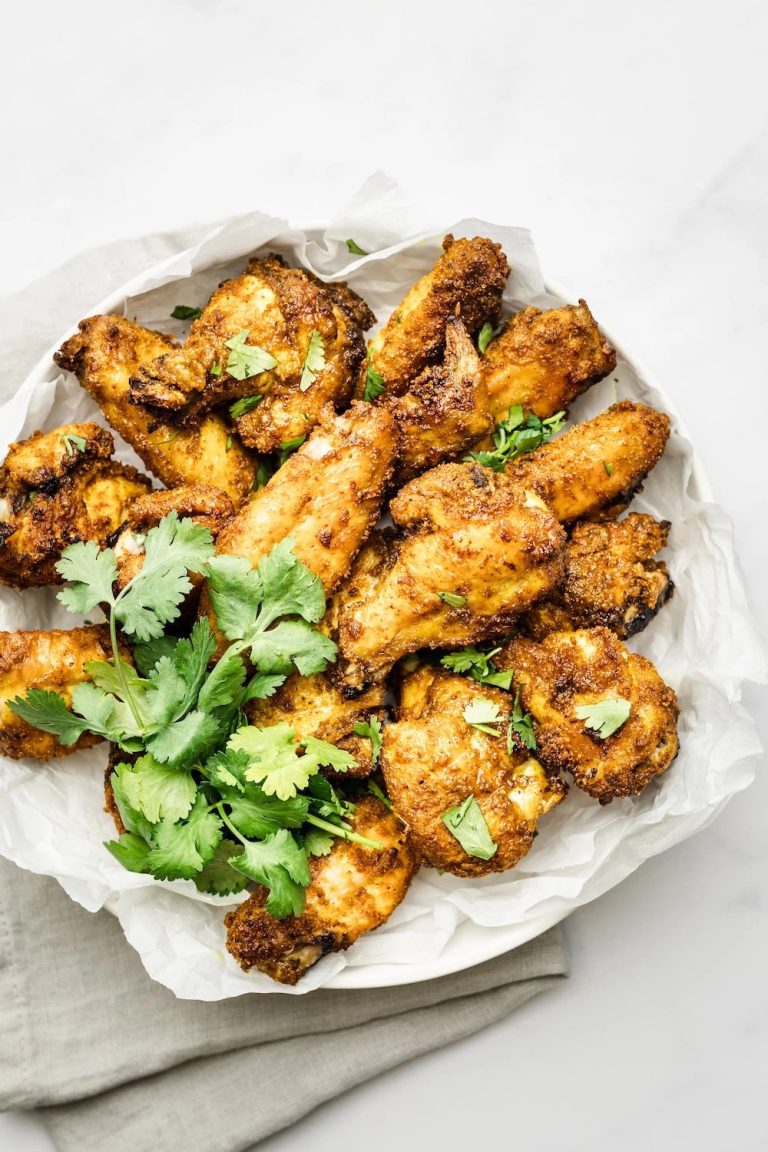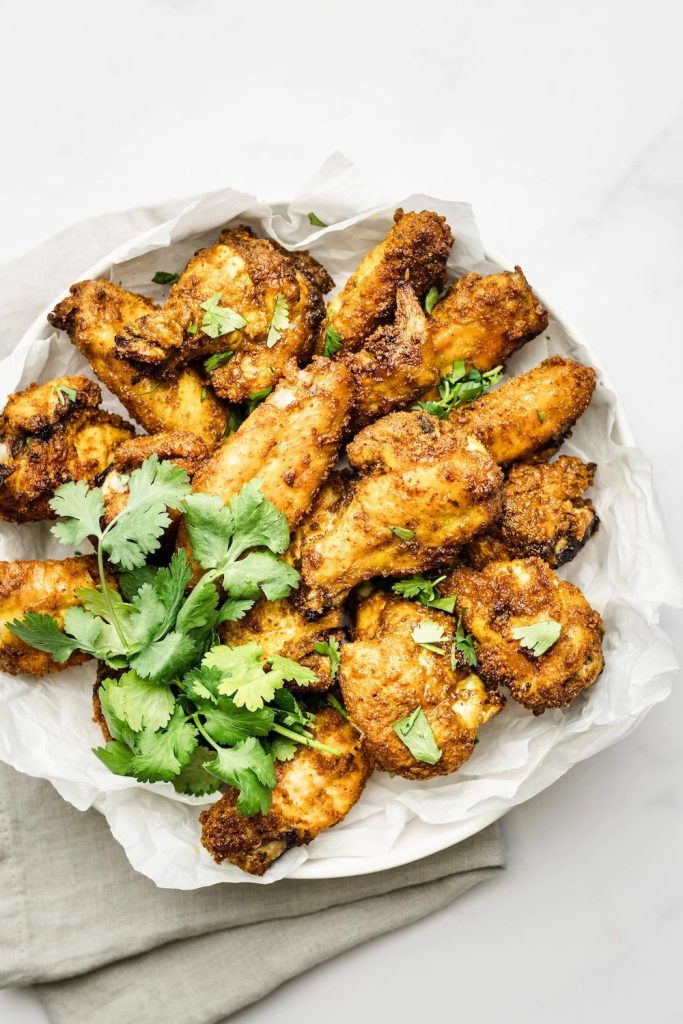 These delicious Crispy Curry Chicken Wings are made with just 8 basic ingredients that you can find at any grocery store. They're the perfect addition to your game day spread!
Air Fryer Shishito Peppers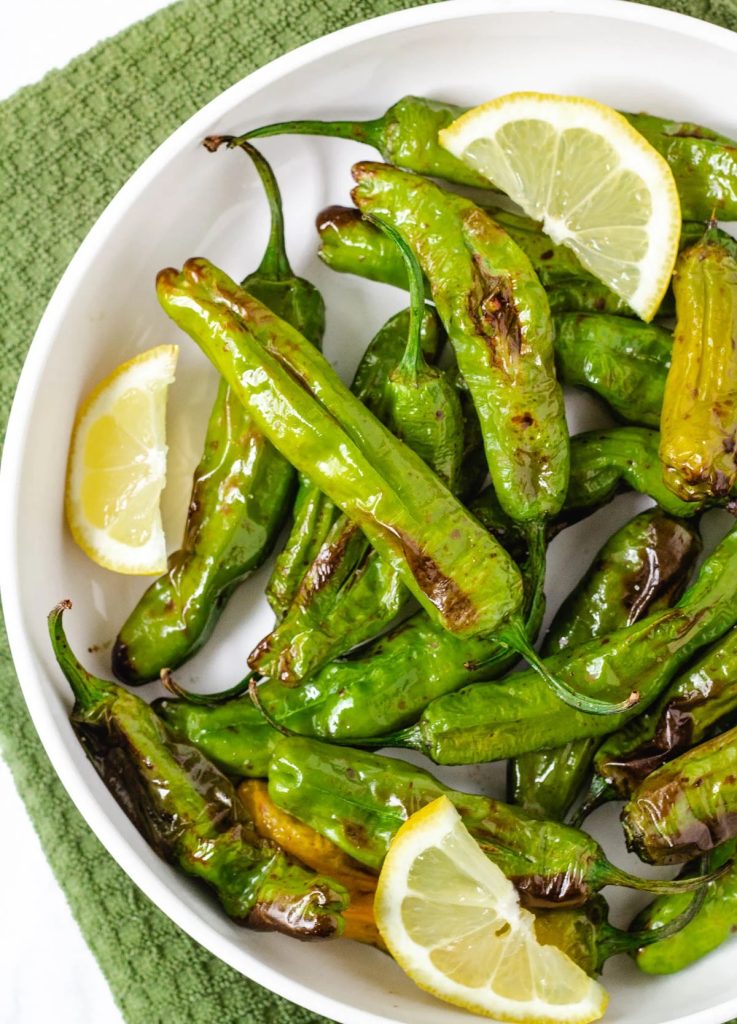 These Air Fryer Shishito Peppers make a delicious appetizer or side dish with their mild and sweet flavor. All you need are three simple ingredients and about 10 minutes!
Tandoori Chicken Wings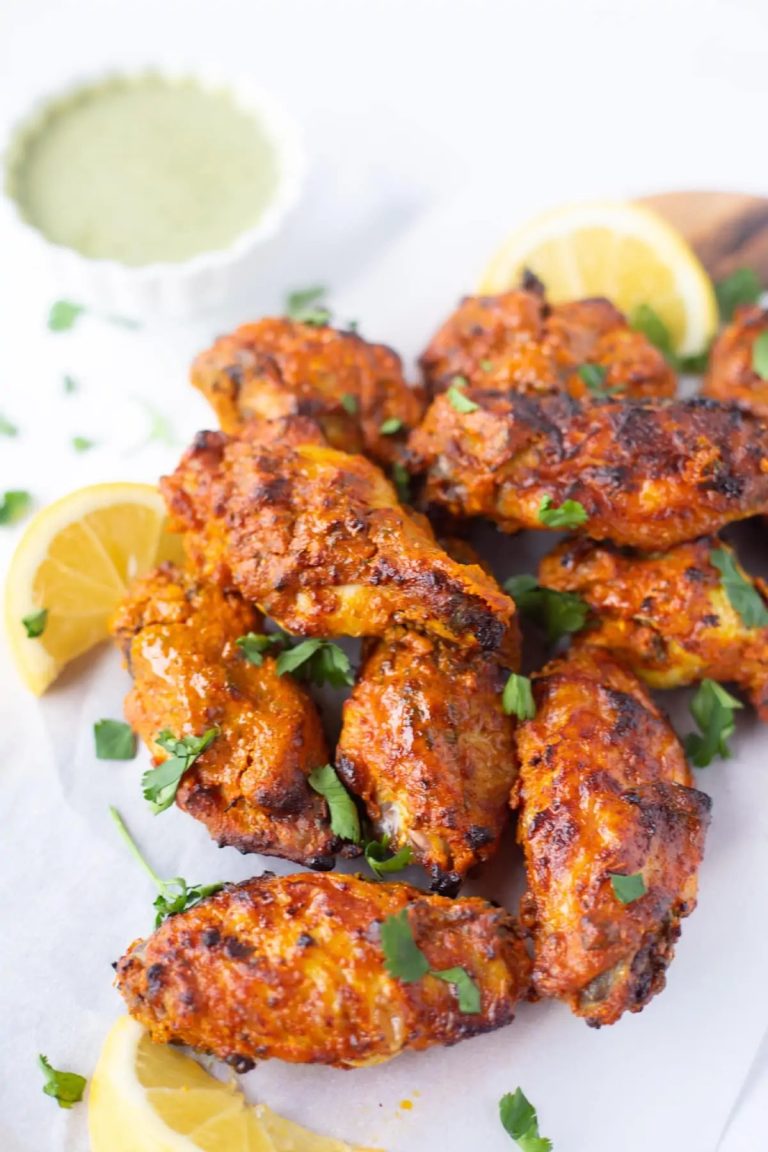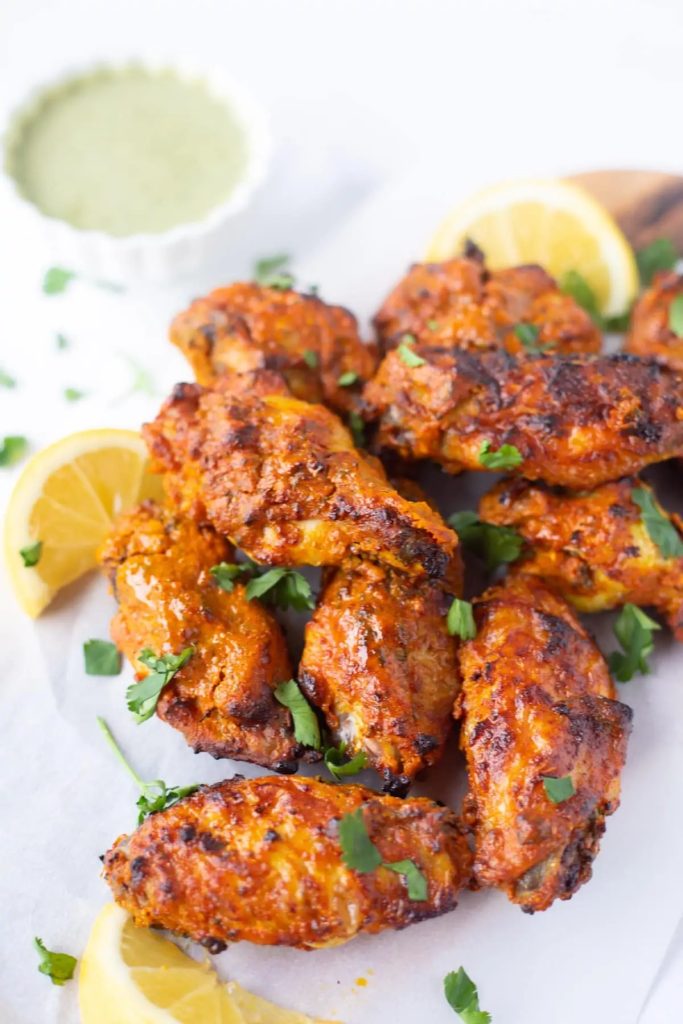 These smoky Tandoori Chicken Wings, marinated in Indian spices and yogurt and grilled to perfection, will blow your mind away! The wings are succulent and juicy on the interior and crispy on the outside.
Keto Chicken Tenders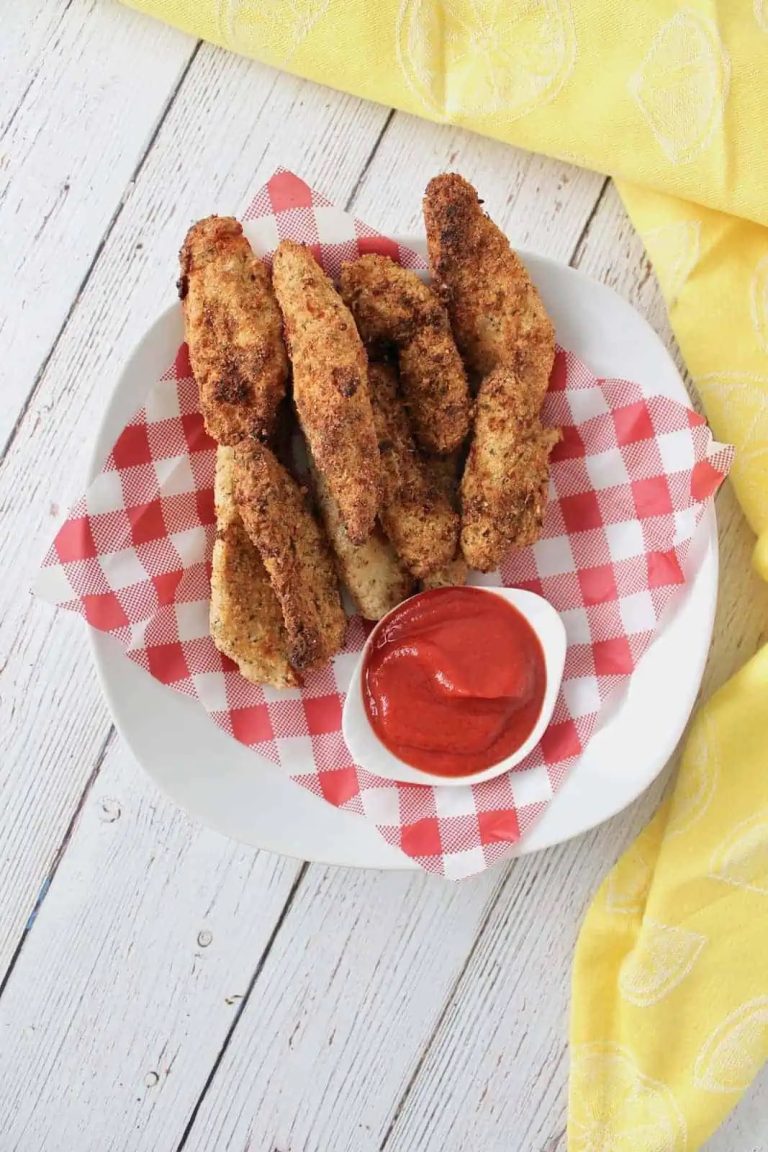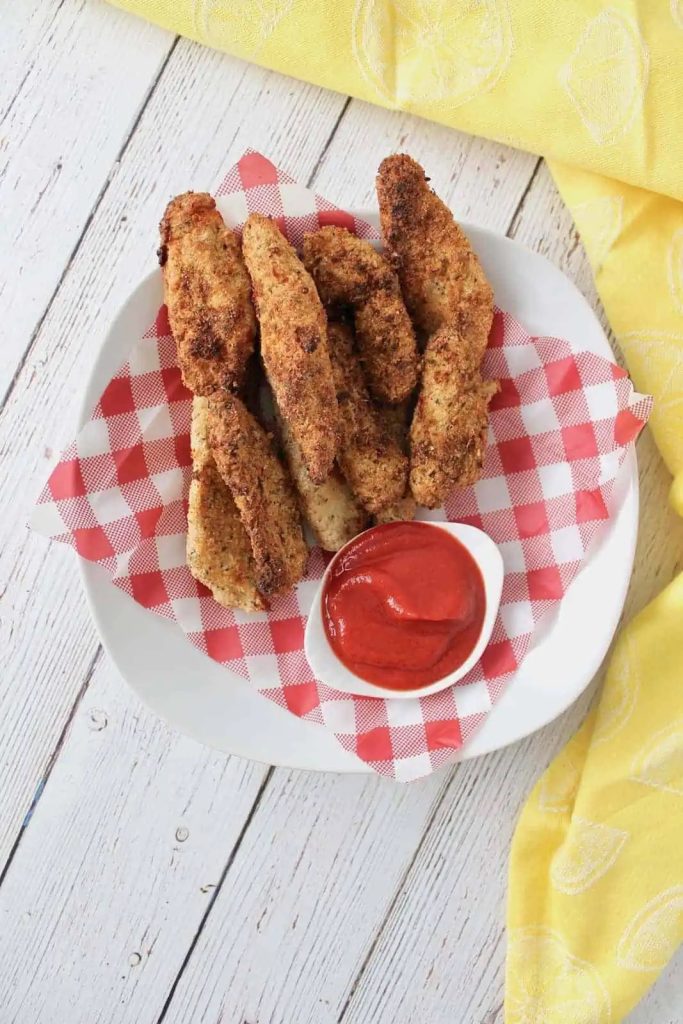 These Keto Chicken Tenders have a flavorful, crispy outer coating and are juicy and savory inside. This is the perfect fun gluten-free and AIP recipe to enjoy with the whole family!
Hariyali Chicken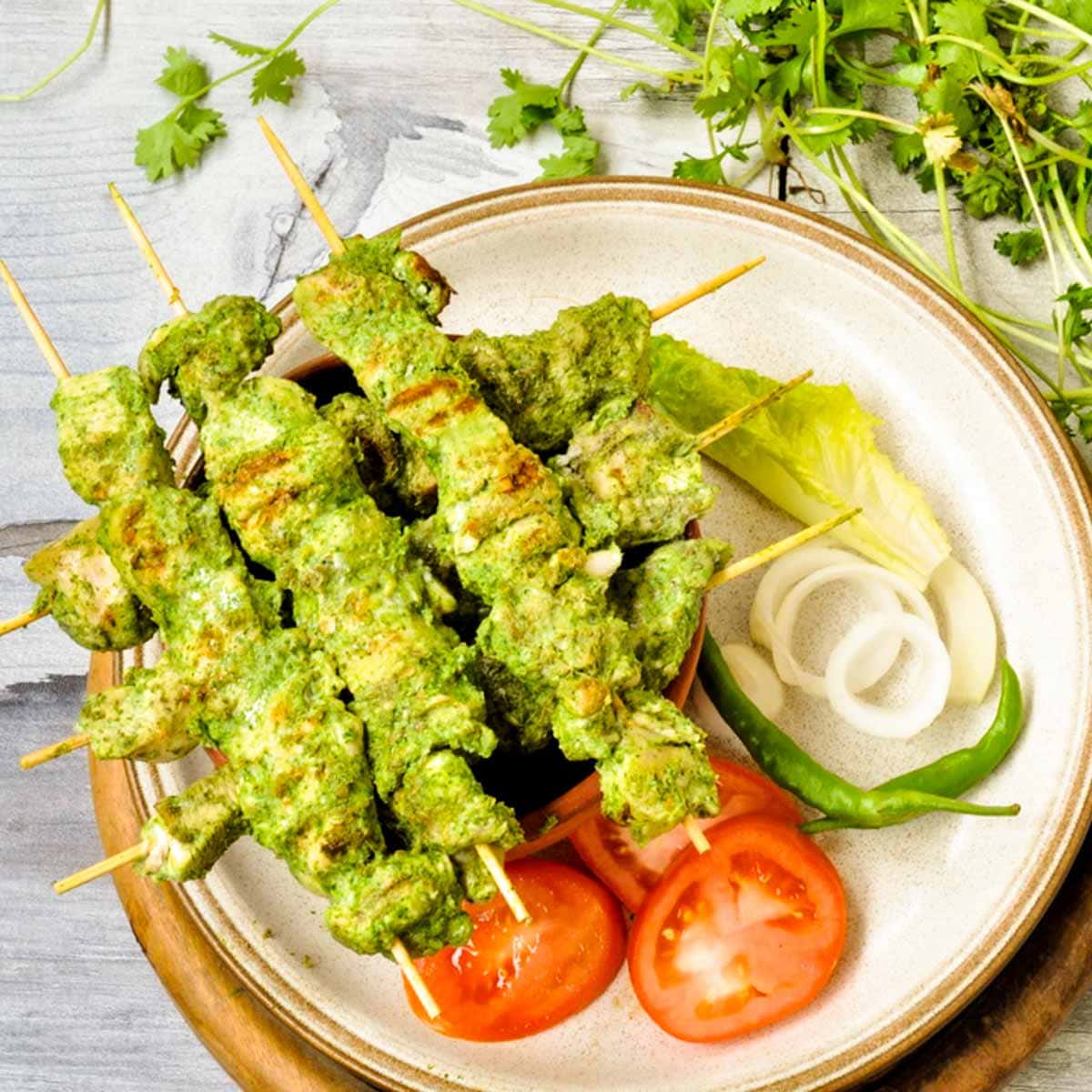 This Hariyali Chicken provides a big flavor with simple ingredients in this easy recipe. The word Haryali literally means greenery, attributed to the green color of this chicken. Just 10 minutes prep and 10 minutes cooking!
Everything Bagel Cashews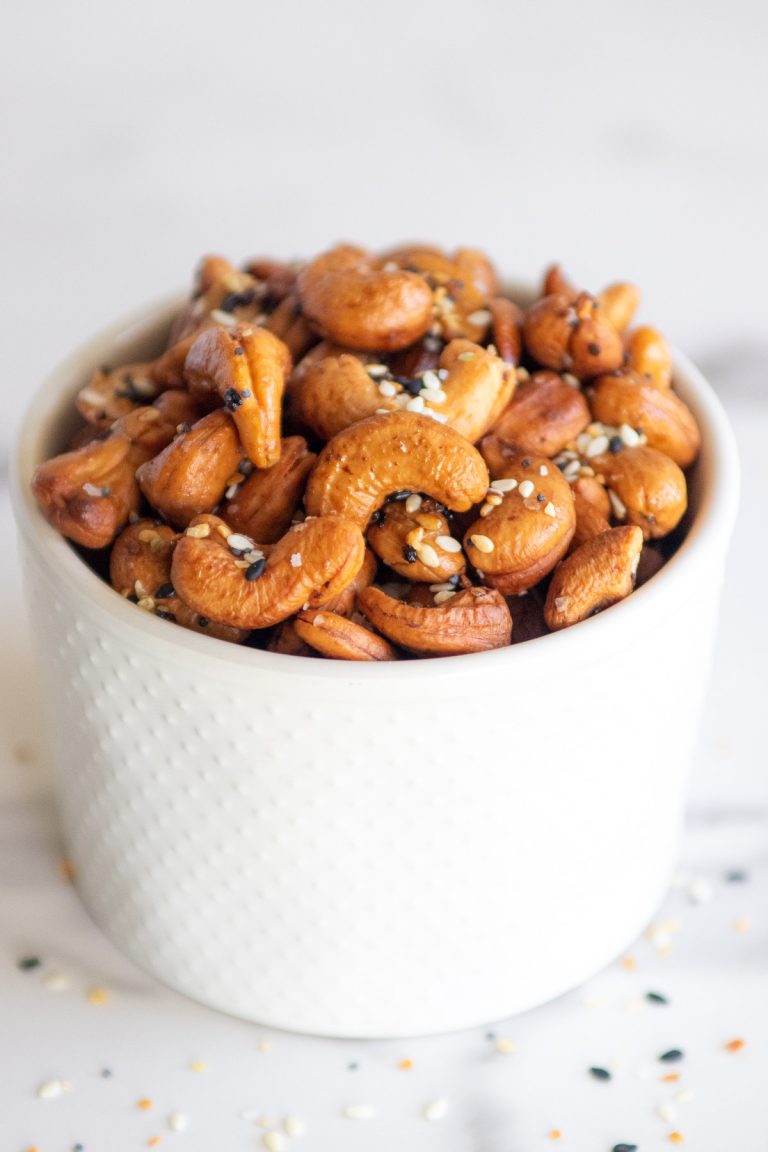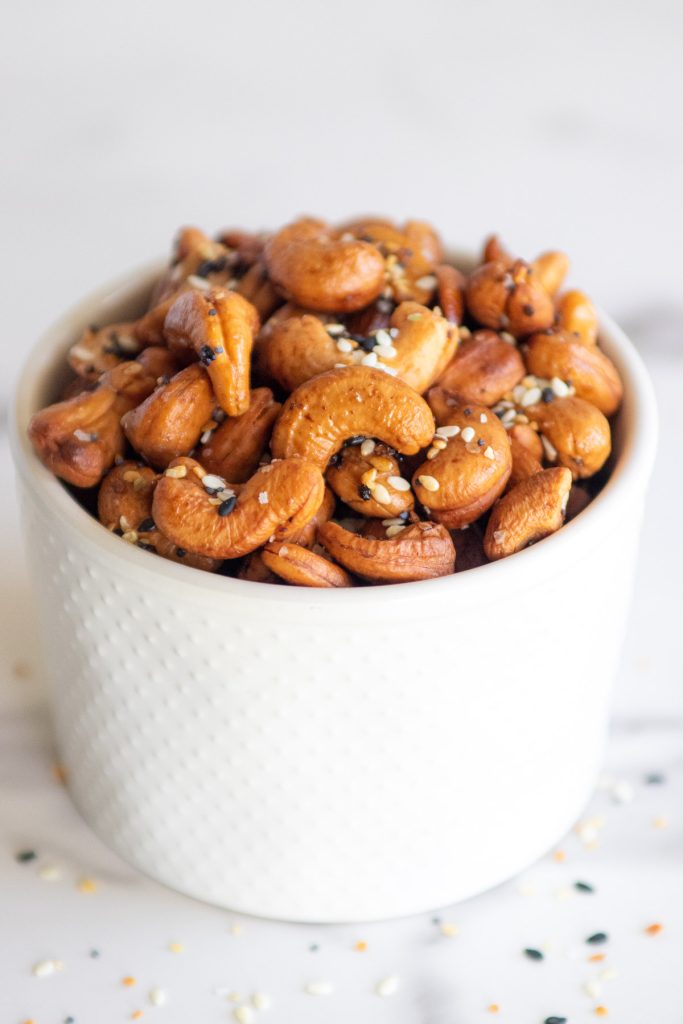 A bold mix of flavors, savory with a touch of sweetness, these Everything Bagel Cashews will be your new favorite snack!
Low Carb Beer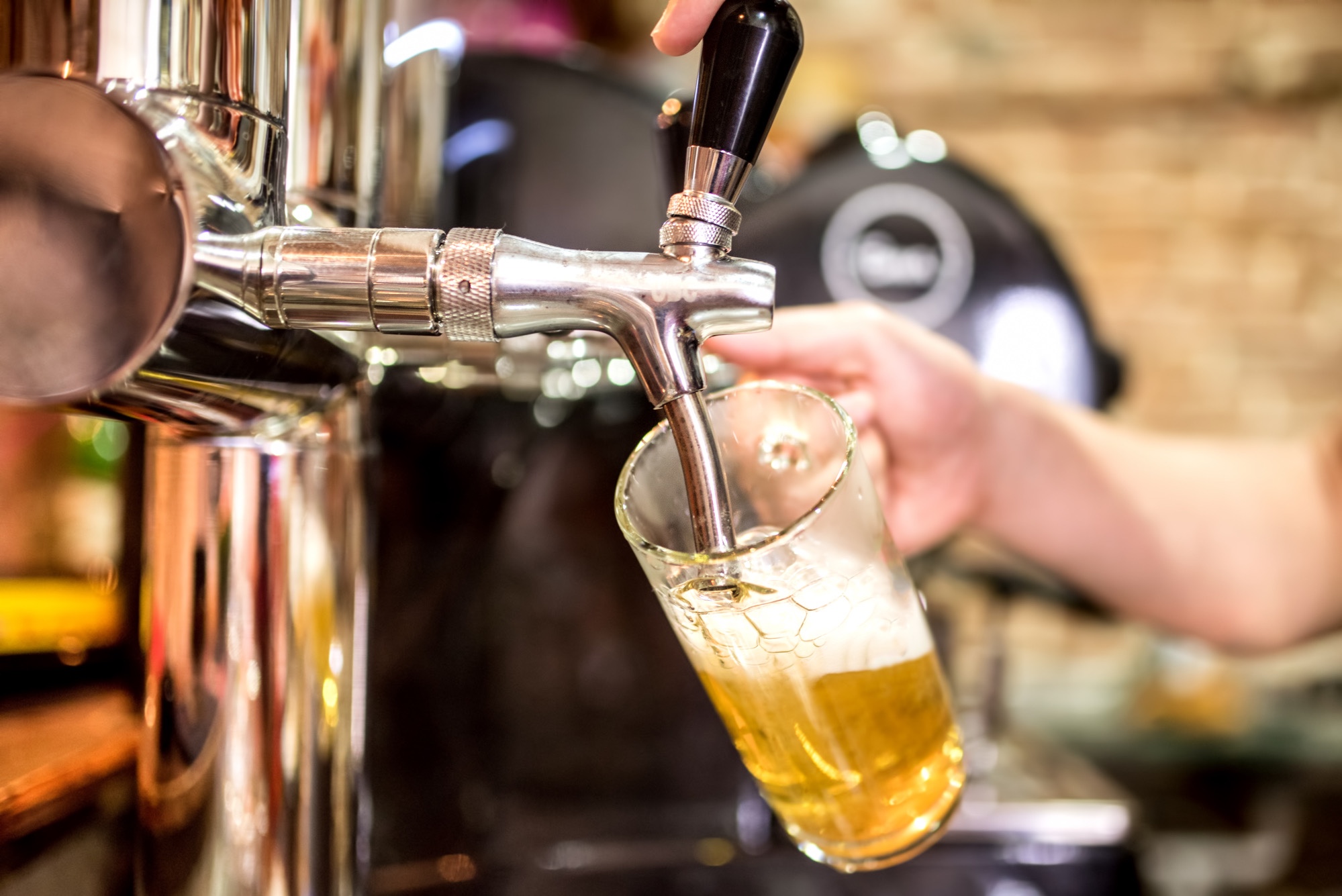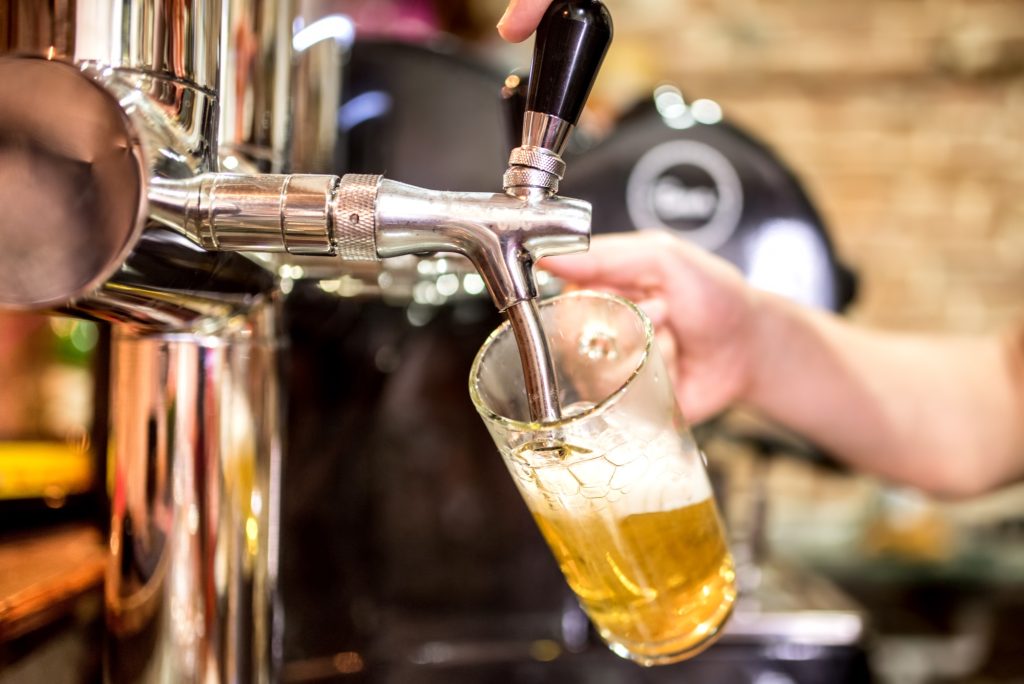 Low Carb Beers That Taste Good
Keto at Costco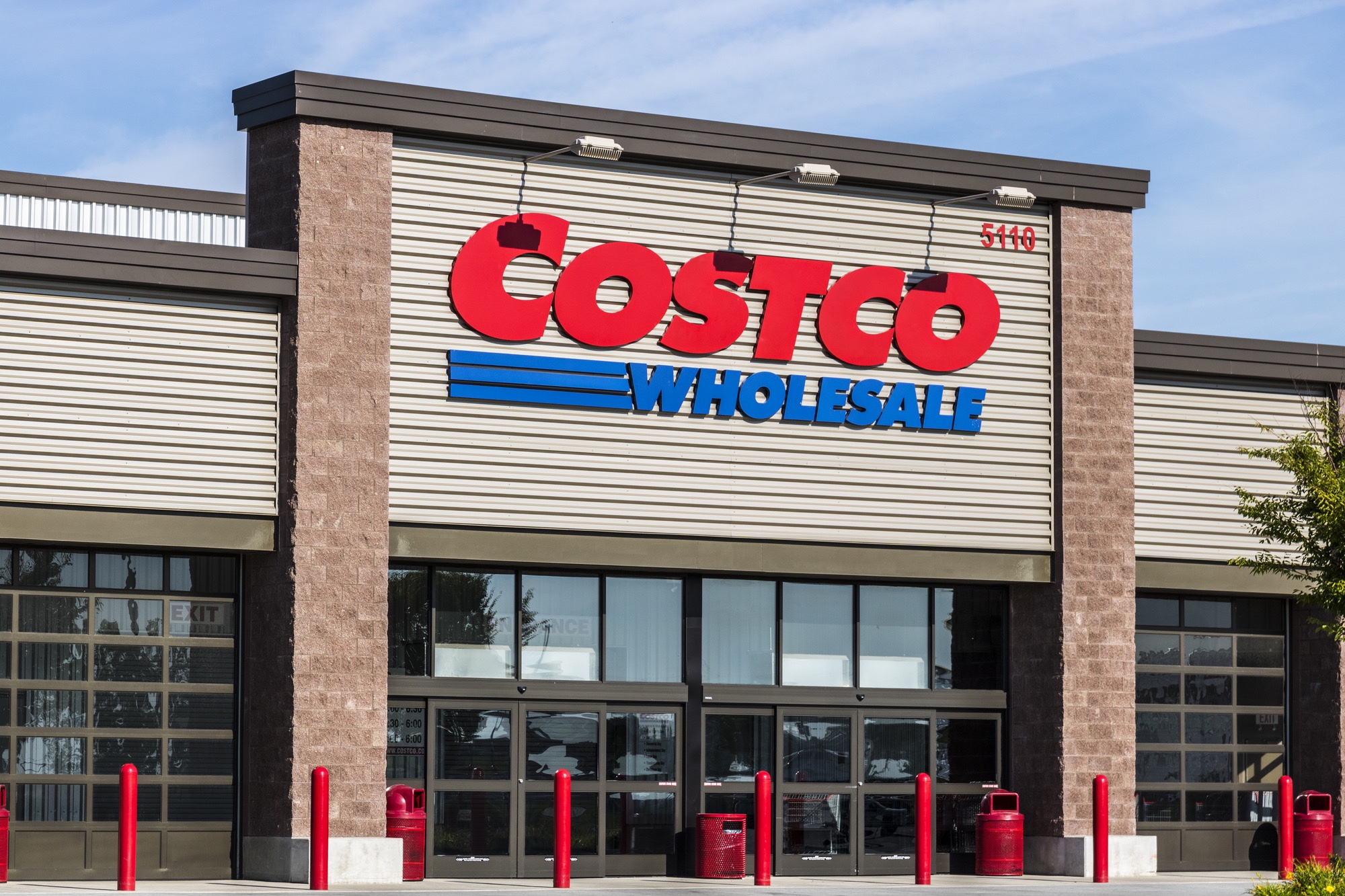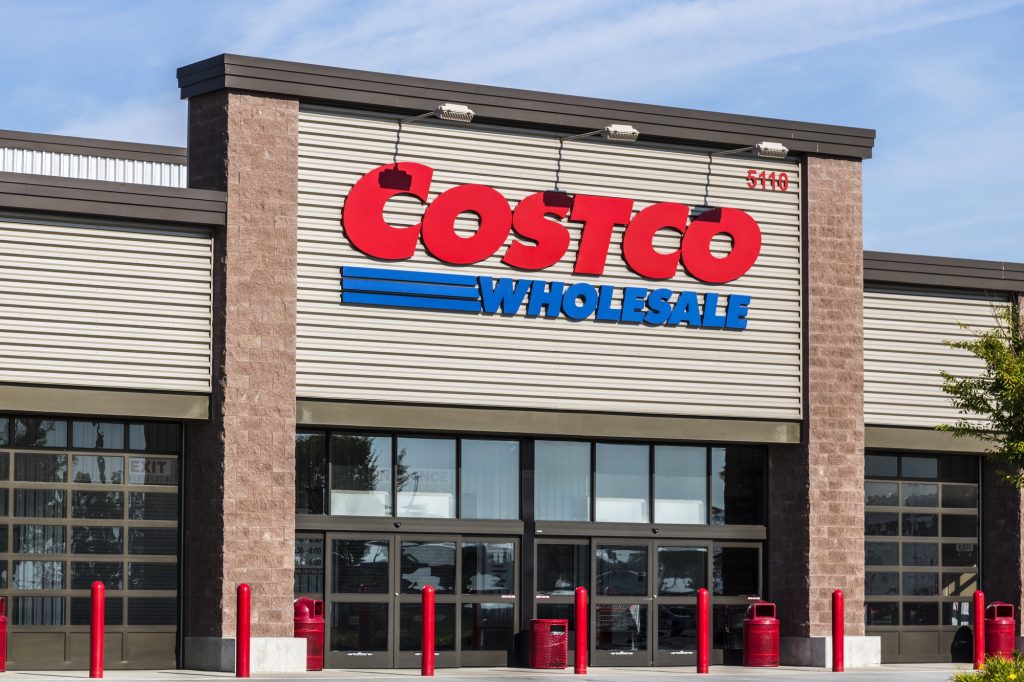 20 Amazing Keto Finds at Costco
Low Carb at ALDI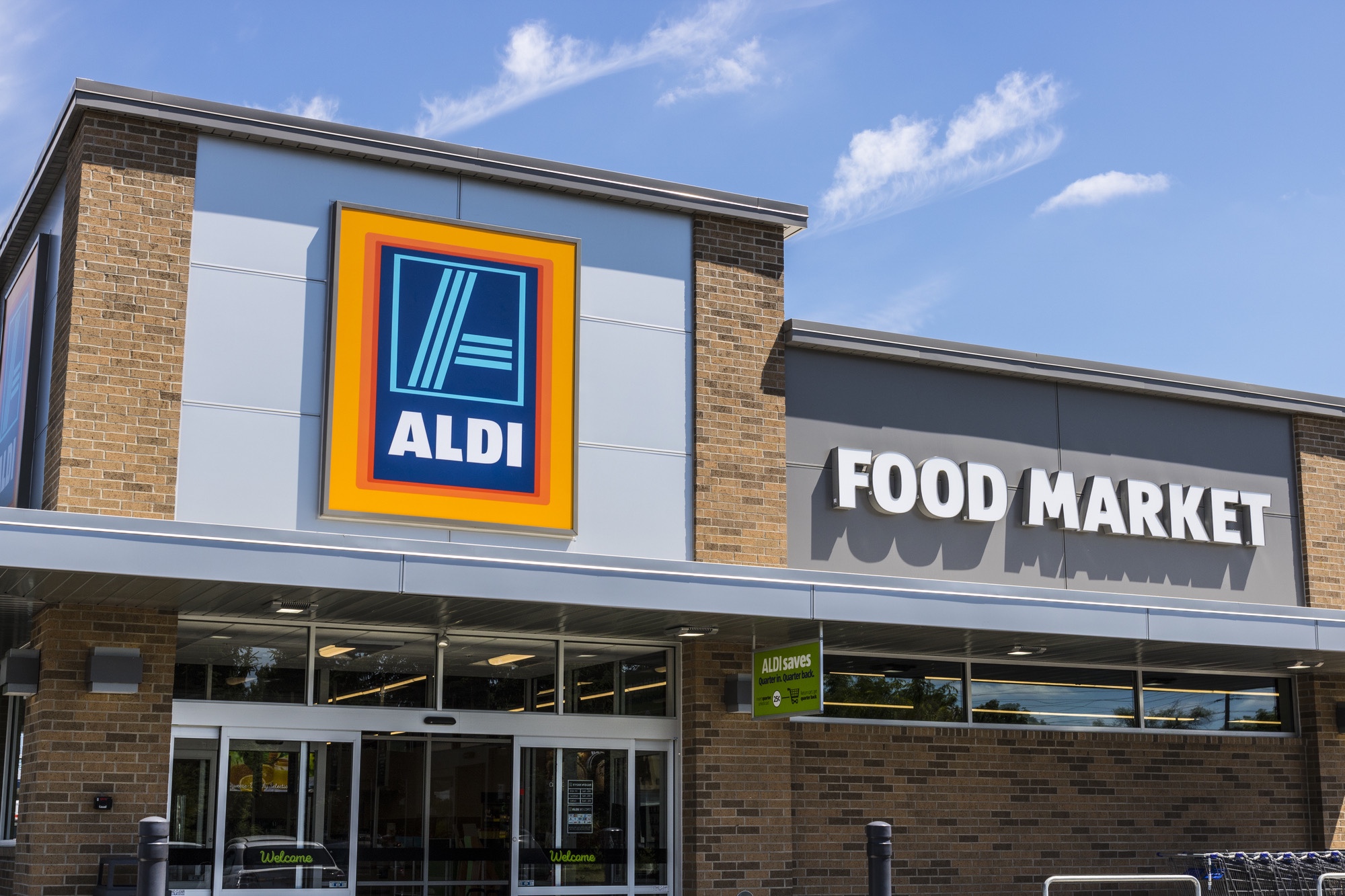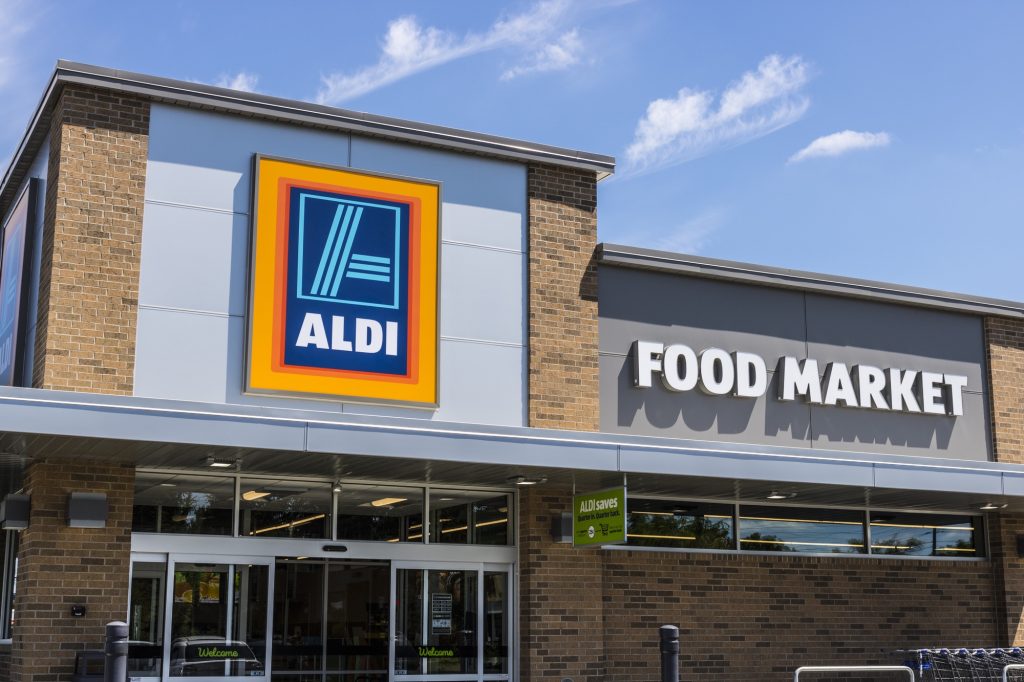 25 Great Low Carb Finds at ALDI
Low Carb at Sam's Club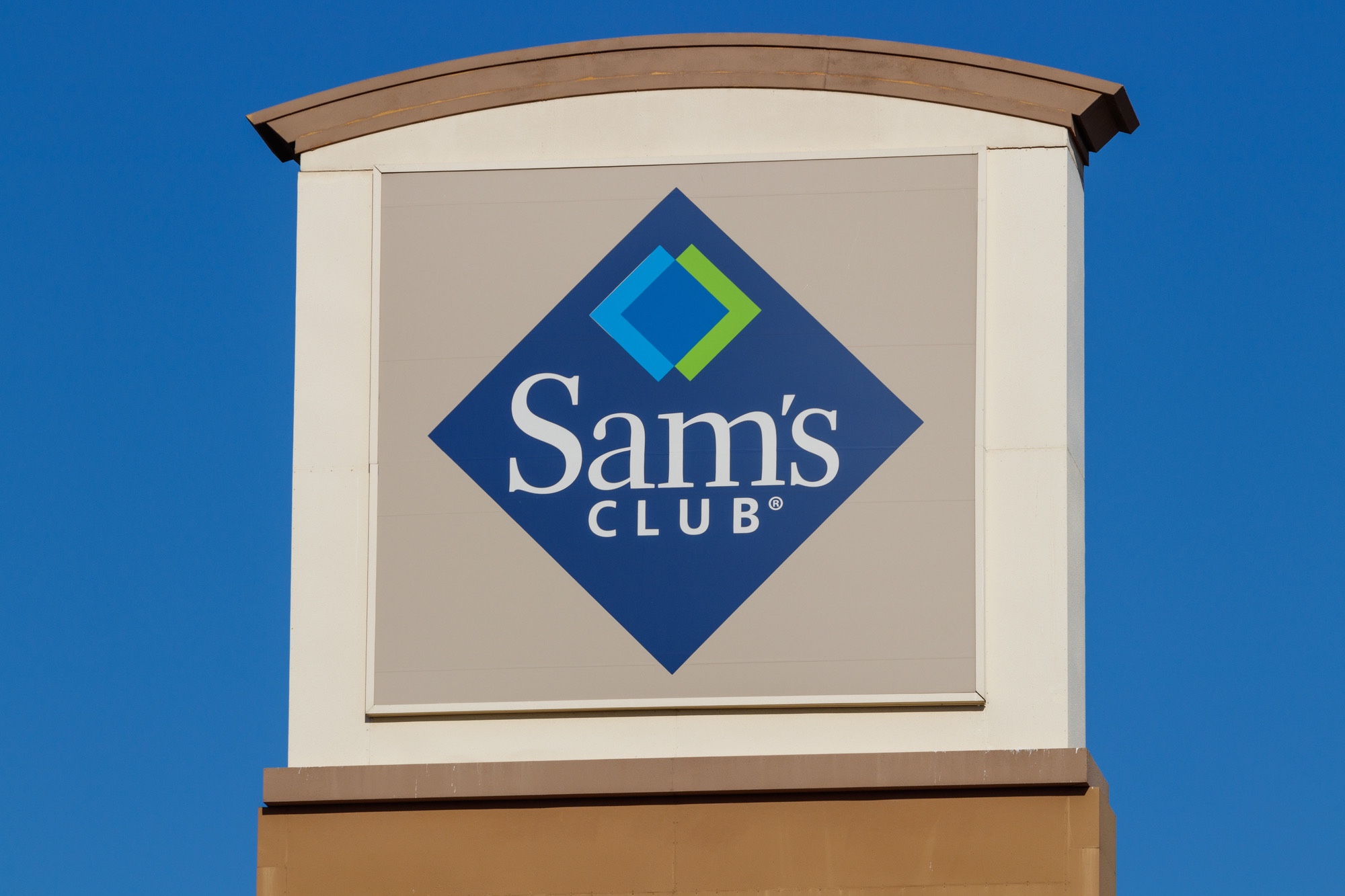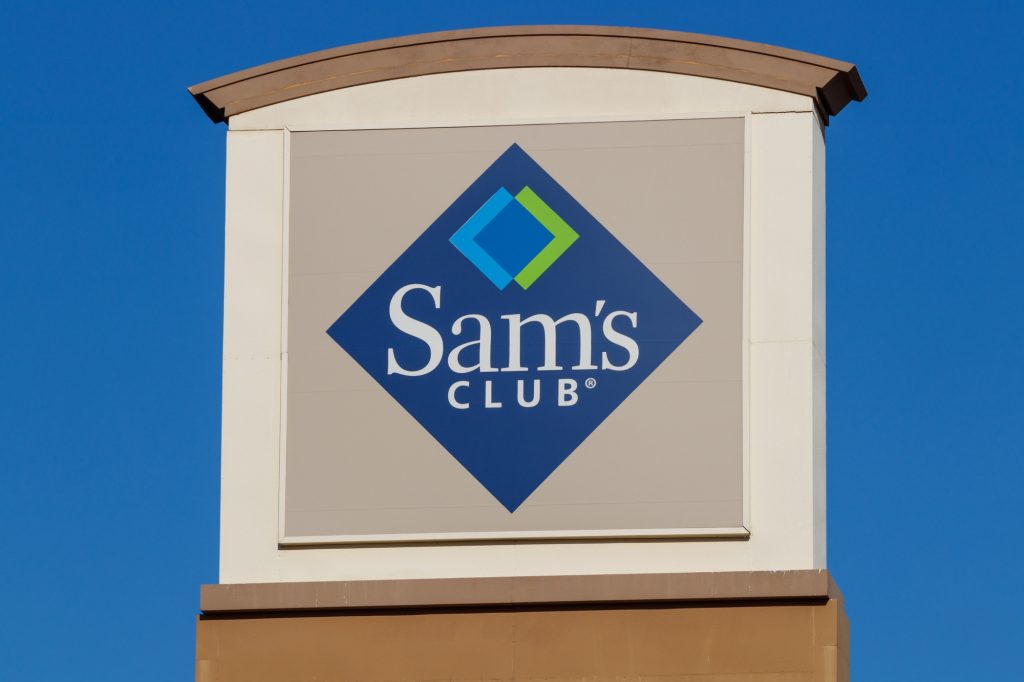 30 Best Low Carb Finds at Sam's Club
Low Carb Charcuterie Board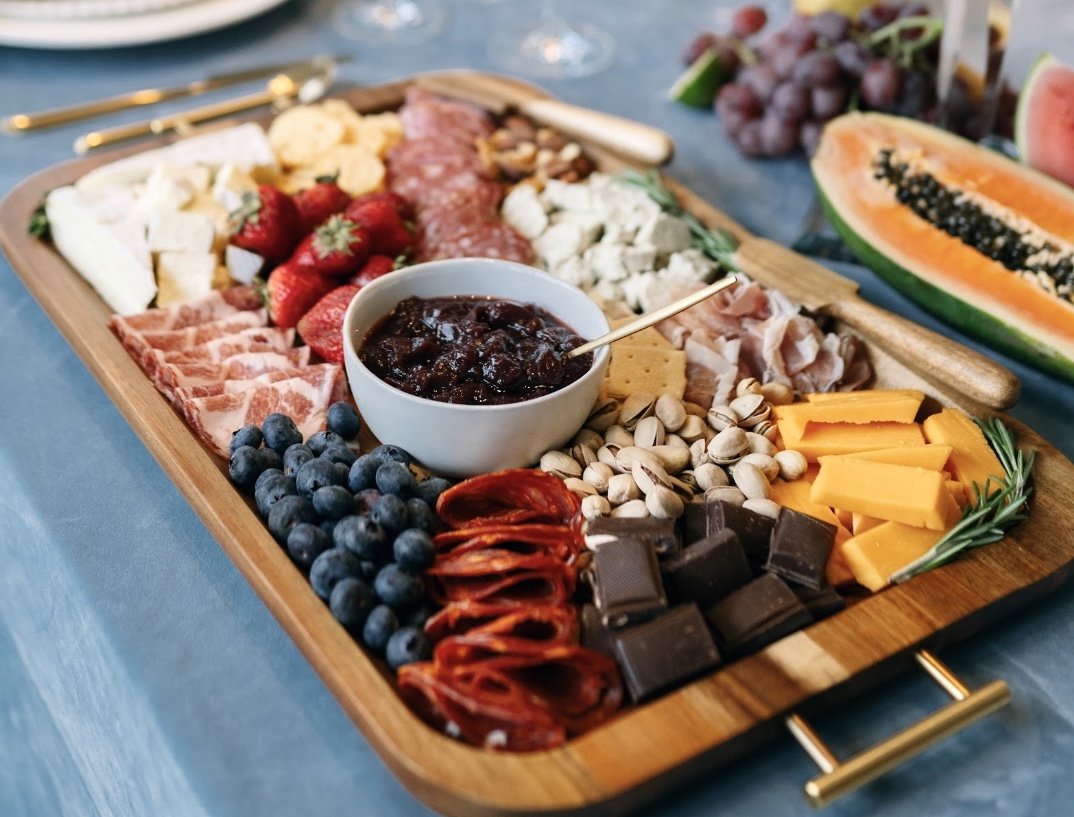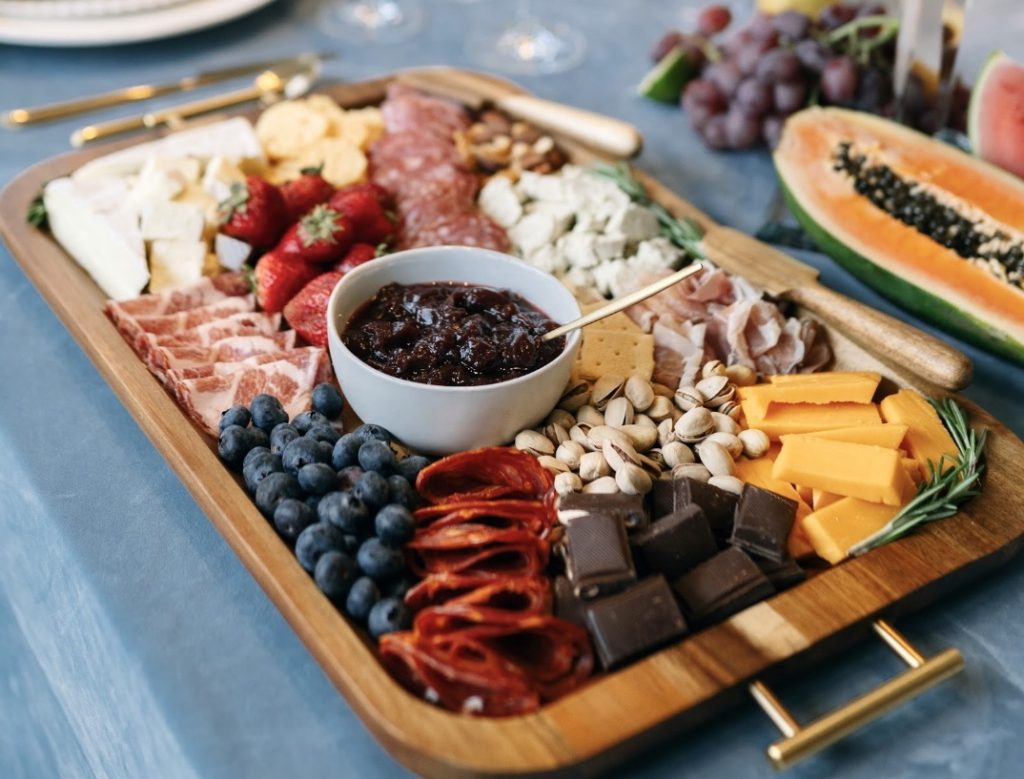 Everything you need for a Low Carb Charcuterie Board
Author: Natasha Newton (Natasha's Southern Flavor)
Natasha is the founder of Natasha's Southern Flavor. She has a passion for sharing delicious family friendly low-carb recipes that are easy to make and use readily accessible ingredients. Natasha has published three bestselling cookbooks. Her books and recipes have been featured by CNET, Delish, Mindbodygreen, Parade and Women's Health. She enjoys traveling and spending time with her husband, two adult children, and three furbabies.
Read more about Natasha here.